Adjustable Zipper Foot (Suits High Shank 7mm machines)
Struggling

with Zippers & Pipings?
Find out How the pros do it.

If you're looking at this Super Slim Zipper Foot, chances are...
You've been avoiding zippers - because you don't know how to put them in.

You're ok with normal zippers, but concealed zippers have you baffled.

You're sick & tired of unpicking botched results, and need a solution NOW.

You're Not Alone. Lots of People have trouble with sewing zippers.
Because the teeth have a funny rolled ridge, and normal zipper foot just can't get close enough to do a decent job.
How many times can you unpick without pulling your hair out?
Ask anybody who sews.....


There's

NOTHING more frustrating

than having to fiddle with your zippers or piping.
Especially on fine, slippery fabrics on evening wear or contrasting weight & texture on handbags / cushions where you need them the most...!
What if sewing

zippers or pipings on your project perfectly

was easier than you think?
Often the hard part is to come up with exactly the right tool, for the right job, at the right price. Of course, there is no doubt that in order to achieve beautiful results, you need to practice.....

But the first step is having the right tools.
"This is just the little gadget you need to sometimes get in tight spaces.

Works well. Everyone who sews should have one."

- Sue, a Happy Customer
The Secret Weapon

that takes the stress out of zippers & pipings
is a

Universal Adjustable Zipper / Piping Foot (this one is for HIGH shank)

This foot simply screws on - in the same way you would with a walking foot!
This Generic Zipper Foot is is the perfect partner for your
High Shank Janome Sewing Machine
.
Best of all, it will even fit your premium models with
7mm High Shank
- such as MC6600P or Skyline S3 (but NOT for 9mm machines like Skyline S5, S7, or S9).
Fits
7mm High Shank
Janome models:
MC6600P, Skyline S3, MC11000, MC10000, MC10001, MC11000SE, MC5000, MC5700, MC7700QCP, MC8000, MC9000, MC9500, MC9700, plus More.
Would it Fit Your Machine?
Most Likely - Get One to Try it on Now.

Is this a Genuine Janome Foot?
Unlike some others in the market, this foot is
made by the same people that makes Janome sewing machine parts
. At the same factory where Janome gets their parts made and packaged - located only a few minutes down the road from Janome's own factory.
This company is a third-generation family business that specialises in presser feet and parts. They are one of the few
certified makers for Janome, Brother, Singer, Pfaff and others
. If Janome and other brands can trust them - you can trust the quality too.
I've personally visited the factory to verify for myself. I was genuinely impressed because of their a
high quality assurance standard
- specified by Janome Japan - the parent company of Janome Australia.
The
only difference is in the packaging
. I'm calling mine "generic" because we had ours packaged under our own brand.
This means I'm
100% happy and confident
that you and your sewing machine are in safe hands - because I recommend this foot to all my students, and use it for my own sewing too!
So do our happy customers - here's
just one of many
reviews:
"Hi...

Just want to say a Huge belated 'Thank You'.... I waited to try your foot first... because I previously bought a 'cheap' (very cheap) foot a few weeks ago elsewhere... and it broke after a few uses.

Your foot feels solid and seems much better quality...and works a lot smoother...and you posted it out so fast I got my project finished quickly....so Thank You!!"

- Niamh from Mortdale, New South Wales 2223


This is the best sewing foot for inserting zippers, press-studs (or "snap") tape, and more.
This
High Shank
Universal Adjustable Zipper / Piping Foot
will soon be your indispensable companion:
The toe of the foot is narrow for more visibility and precision. So that you can get your stitches exactly where you want it!


Adjust the needle to either the right or left to sew both sides of your zipper easily.... like a professional, every time.


You can also use it to attach piping, decorative cording or other trims... making your own handbags and soft furnishing -

quickly & easily!




Designed to fit most brands of domestic machines with 7mm High Shank.

You may have seen other type of zipper foot that's more squarish in shape, and the whole thing is a fair bit wider? There might have been one that comes with your sewing machine?
Well, Here's what a budding seamstress finds when she tried on the "square" type:
"I wasn't going to get another zipper foot since one already comes with my machine... but it ended up being a bit too wide and chunky, and I just couldn't get my stitches close enough to the zipper teeth.

Oh boy am I so glad I found this super slim-line zipper foot, and it is adjustable too!

Now I'm starting to learn how to make my own handbags with BOTH pipings and zips. Brilliant!"

- Deb, a Happy Customer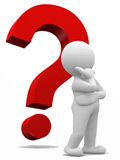 What does "Low Shank" and "High Shank" mean?
It means "shank height" or "shank size".
Most domestic machines have LOW shanks.


Just to give you an idea, we sell about 10 low shank presser feet to ONE high shank foot. That means
if you don't know
what sort of shank your machine has, it
probably has a low shank
.
Because High Shank machines are generally "fancy" embroidery models which are more costly, and those who invest in these models tend to know exactly what shank type it is.
What makes this foot "universal"? How does it adjust?
Take a closer look, you will see one adjustable screw or "dial".
As you loosen the screw or "dial" in or out, you will be able to slide the whole foot left or right.
This is where you get to adjust your foot in relation to your needle position to suit ANY situation... and this means you're covered for most sewing projects imaginable!
Next, align your project with your chosen zipper, piping, or trim in their right spot and start sewing. It's as simple as that!

TIP:
You know how you loosen that screw to slide it from side to side when you did the adjustment?
The biggest mistake you can make is not re-tightening that screw. As you sew the foot can vibrate and it might end up directly under the needle and you will crash the needle right into the foot. Flying broken needle tips are dangerous.
Remember to tighten the screw!
This foot goes onto your machine just like any other screw-on presser foot, and it is designed to fit most domestic machines with

HIGH Shank

.
When you try sewing your binding on WITHOUT this foot, you will find:
You end up with "gaps" where your stitching isn't close enough to your zipper teeth or piping cord..
Your curve lines (say, on the side of a bodice) turn out "bumpy" instead of smooth.
Now, you either resolve to pinning the living daylight out of it (and do your best to avoid pin pricks), or simply hand-tacking it all the way. Not fun....
Worst of all: you go to unpick the problem area for the Nth time, only to find that you've got a permanent perforation (from all your previous unpick attempts) where your stitches should be. So you'd have to start all over again....!
Why?


Because the weave of your fabric can only withstand a limited amount of manipulation, especially on a curve!
You see, each time you push the fabric through the machine, the needle & thread push aside the fibres, create holes and "lodge" themselves in to your fabric.
Which means each time you remove an unsuccessful attempt, some of the holes are left behind.....
This causes stress and affects the weave in your fabric, and that's where your problem begins... put your pattern against your piece now and you will see that all the unpicking has cause enough distortion.
Oh NO!
So, What's a Budding Seamstress to Do?
Get a Universal Adjustable Zipper / Piping Foot and Experience the Difference for yourself...!
What this foot does is simply get your needle REALLY close to "the bump" (which is your zipper teeth or your piping cord) and still hold your fabric down as you stitch them, eliminating the risk of losing control or breaking needles.
Grab yours now and you can experience:
Handle zippers like a pro -

Done Quickly & Easily.

Save Time

and Get your project done - already!

Do it Right in the first place - so you can

Avoid

Unpicking :-)

A sense of achievement

, because you've solved your own problem.

No more frustration

- just you and your sewing machine enjoying a stress-free time!

Be proud and tell everyone: "I made this!"

So the Only Question is:
Should you get just ONE for yourself,
or Grab a Second one for a friend?
Simply

Click The Add To Cart Button

To Get Yours Now!

We know sewing. But you know best.
Sometimes things don't work out according to plan. Not to worry - we have a 60 Day Money Back Guarantee to support you.
Your No-Nonsense 60 Day
100% Money Back Guarantee*
In the unlikely event when the item doesn't meet your expectation, be sure to contact us within sixty (60) days.
The benefits under this Guarantee are in addition to other rights and remedies under a law in relation to the product you have purchased.
We want you to have a plenty of time to feel absolutely certain that you have what you've paid for!
If you're not 100% happy simply let us know and return the item in original condition and packaging.
We'll send you a full refund (excluding postage) promptly and courteously - No Questions Asked.
So you can be sure you'll be happy with your purchases!
*Looking for the fine print? Check our terms and conditions for details.
Be The First To Review This Product!
Help other Sew Much Easier users shop smarter by writing reviews for products you have purchased.
Can't wait for it to arrive? We will get it to you ASAP.
Prompt Shipping - Your package will be sent promptly once payment is cleared. Usually it will be dispatched the next business day.
Combined Shipping - Want to save even more? We are happy to combine shipping for multiple items in your cart... it gets worked out when you check out.
Packaging and Sending - All your items will be packed well. We do everything we can to ensure your package arrives safely. In the unlikely event something does go wrong, simply contact us and we will do our best to resolve your concers.
Packaging Materials - We support "green policies" and recycle clean packaging where possible. Sometimes brand names on packaging may not necessarily match the content.
Simply click "Add to Cart" now and complete checkout so we can get it on it's way to you.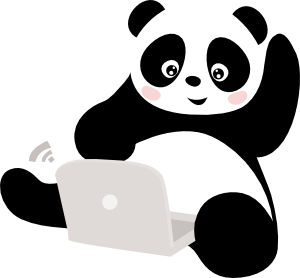 Would you like more information on this item?
Can we clarify anything else for you at all?


Please feel free to use the form below, or email hello@sewmucheasier.com or phone 1300 88 11 59.

Your message will be responded to ASAP, usually within 24 hours during business hours, Monday to Friday 9am to 5pm Australian Eastern Standard time.
---