Bamboo Quilt Batting - Queen Size
Finally - a cool & Comfy Quilt batting
From a

Sustainable

Source
Perfect for our Changing climate
So your

Guilt-Free

quilt gets loved all year round!
Note: Teddy Bear Not included. We sell batting only.
If you're looking at this Queen Size Batting, chances are...
You've just completed a quilt top, and you're ready to start quilting.
You normally use cotton batting, but would like to consider a more sustainable choice.
Your quilt is going to someone who has allegies / heat sensitivity / lives in a warm climate.
Feeling unsure because you've never used bamboo batting before?
Don't be. Because you're not alone...

"Sew Easy Bamboo is a great everyday batting for bed quilts or wall quilts (at any size).

It has a nice, soft hand; just a little bit of loft; it breathes well; it wears very evenly without bunching or falling apart; it doesn't beard much at all; and if quilted according to the manufacturer's instructions (at least every 8 inches) it will stand up to machine washing and drying beautifully.

I have used this batting almost exclusively for about a while now and have never had any problem with it.

I've tried other things (polyester, other all-cotton brands, and 50% bamboo/cotton) and I still prefer the Sew Easy Bamboo."

- Kerry, a Happy Customer


You are looking at a

Queen

Size Batting.
Approximate Measurement:
210 cm x 254 cm or 83" x 100" inches

Imagine if you made

the softest quilt for your loved one

from scratch....


Knowing that your family and loved ones
stay Cool in summer
AND
Cosy in winter
- so they can enjoying YOUR quilt all year round!

Note: Teddy Bear & Quilt Not included. We sell batting only.
By Now, You're probaly ready to start quilting......
Quality Quilt Batting isn't easy to find.
Finding an all natural batting from a sustainable source is even harder.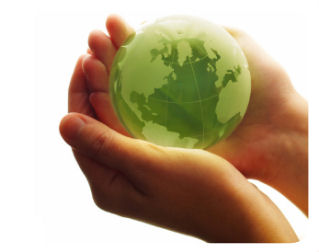 I know. I feel the same.
Having worked for a decade or so behind the scene in the clothing industry, I was formally trained as a Fashion Designer - and later spent
10 years teaching
others the joy of sewing & patchwork quilting.
I'm constantly inspired by new fabric - that means I have more than one project on the go, ALL the time.
So I know that our choice of quilt batting
shouldn't cost the earth.
There has to be a suitable material... right?
There is no doubt you should
Never Skim on Quality
, because YOUR handmade quilts have taken you hours, day, months - even YEARS - to complete. That's Why...
Compromising Quality for the sake of Saving... Just Doesn't Make Sense.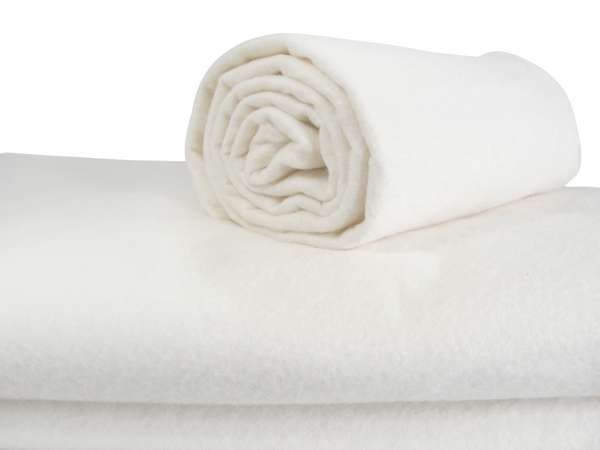 What's the solution, then?
The Seasoned Quilter's Choice
is simple -
Choose a Sustainable Fibre.


And
that's why they go with
100% Bamboo

(140 gsm) by Sew Easy.
Note: Teddy Bear & Doll Not included. We sell batting only.
You are looking at a

Queen

Size Batting.
Approximate Measurement:
210 cm x 254 cm or 83" x 100" inches
Batting sizes
are generous compared to mattress or bed size, because people often want some over-hang, and you always need to allow some excess for trimming after quilting.
Having said that, they are NOT the same measurements as your online store-bought doona / duvet covers.
There are
no standard quilt batting sizes
, so please
double check the measurement
to ensure that it suits YOUR project.
How thick is this bamboo batting?
Is it warm?
Roughly 2-3 mm... by my ruler :-)
The thickness of the bamboo batting is comparable to the pure cotton batting (have a look at the close-up photo below) - it is NOT as thick and fluffy as the artificial polyester batting - that means
it is easier to quilt!
As far as warmth go,
bamboo is known as a "cool" fibre
, more comparable to 100% cotton in usage, and provides a cool hand-feel.
So it is really the opposite to wool - more suited to summer or transeasonal usage, and ideal for layering or people suffering from heat sensitivity.
What's so good about using 100% bamboo batting?
Sew Easy Bamboo Batting (sometimes known as Wadding) was created based on demand from Australia's quilters.
Environmentally sustainable - because your hobby shouldn't cost the earth
Processed using pollution-free methods - for your peace of mind
Soft and silky to the touch - for the most comfortable quilt to love and cuddle!

Best Quality, No bearding - so your quilt stays top conditions for years to come

Natural anti-bacterial and anti-fungal properties - nice and safe for your loved ones

It has a cool and silky feel, with a similar loft to 100% cotton, with better absorption and breathability of wool. If you love the ease of use and softness of cotton, you'd love this bamboo batting - because it gives you the best of both worlds!
Does bamboo batting shrink?
Yes. About 2% to 4%.
And that's a good thing - because the shrinkage gives your finished quilts that beautiful vintage look and feel that says "I'm well-loved".
In general - when it comes to shrinkage, ALL needle-punched waddings / battings (which covers just about every brand you can buy) have it, no matter what type of natural fibre (i.e. cotton, bamboo, wool, or any mixture from these).
How come my bamboo sheeting don't shrink then?
The reason why bamboo sheets do not shrink is (1) it is a woven product, so the fibres are "fixed" into the structure of the weave (2) most sheeting fabrics have been pre-shrunk in factory before they were made into sheets.
Waddings / battings are made differently. See below.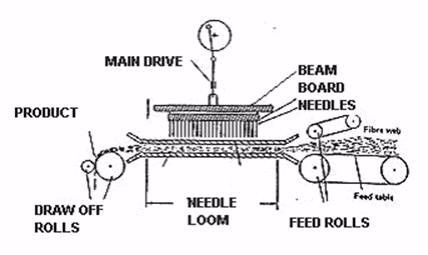 How is this bamboo batting made?
The proper term is "needle-punched".
It means loose bamboo fibres have been put through a machine that has millions of needles (but no thread), and the loose fibres are being "punched" into whole pieces before being rolled into huge rolls.
Think of it like how they make felt - there is no weaving involved and that's why the fibres can still move (and go to pieces in the wash).....
This movement is what causes the shrinkage.... and just like pure cotton battings, most quilters are very happy with the effect this shrinkage produces - not only does it softens the quilts, but it "ages" the quilt instantly and gives them a lovely vintage look and feel that says "I'm well-loved".
This batting contains scrim. What is "scrim"?
Scrim is a thin, non-woven base layer that provides structure for loose fibre to cling on to, when the batting in being made - minimal but essential. ALL needle-punched waddings / battings contains scrim, though in varying weight and drape.
Unlike some other battings in the market - which can feel like there's some interfacing embedded within the batting - Sew Easy batting uses a super-fine scrim that is barely detactable, and you can
enjoy the natural drape and softness
from the natural fibre - which also means it's easy to quilt, even by hand!
Can I pre-wash the bamboo batting?
Generally - NO.
It's best to only wash your quilt when it is ALL finished, so the fibres in the batting are encased inside your fabric and not exposed - to avoid damaging the batting.
If you really must pre-wash to avoid shrinkage, here's how:
Use cool water and mild detergent, soak for 15 mins

Squeeze out excess moisture by rolling in a dry towel

Then air-dry by lying flat. Expect about 2% to 4% shrinkage
Without pre-washing and pre-shrinking, you will achive a vintage, softly wrinkled look and feel in your finished quilt. This is a desired effect that makes cotton batting popular among quilters!

"I am definitely going to start using this batting for all my craft and quilting needs..!

I tried Sew Easy Bamboo Batting and I have to say it is the strongest and softest batting I have ever felt.... It does not pull apart like some other battings and you can stitch up to 8" or 20cm apart.

Because it is made of a Bamboo fibre, it is naturally anti-bacterial, biodegradable and hypo-allergenic which makes this an eco-friendly material.

I've just made a new quilt out of this batting and absolutely love it....!"

- Monica, a Happy Customer


I know that you're a savvy quilter
who cares about more than just sewing.
Sew Easy 100% bamboo batting satisfies both of what you have in mind: it is
environmentally friendly
in its production, and it is probably the
softest batting
/ wadding I have ever come across.
It feels so soft and so silky....
without the price tag of silk batting
or even cotton batting!
Now, Let's have a closer look that the fibres.....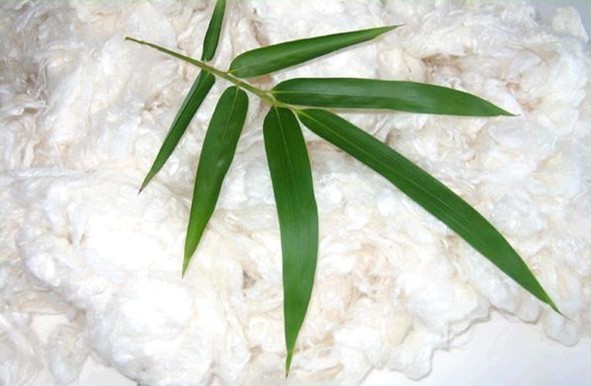 Made from
pure bamboo fibres
(see photo above for what it looks like before being made into batting). This produces a very soft result and has many
desirable features which we quilters love!
Bamboo is the
most eco-friendly fibre currently available
, as it grows and regrows without the need for irrigation or insecticides.
It also has natural
anti-bacterial
and
anti-fungal
properties and is perhaps the
softest
wadding I have used so far.....



Sew Easy Bamboo batting is your choice because:
It is ever so soft.... make a

super soft

security blanket for your little one this weekend!
Low loft with a beautiful drape like silk, even

a beginner can create a masterpiece easily

.
Luxurious without the price tag -

your saving goes toward more fabric (YAY)!

Needle punched to limit distortion so

your quilt will always hang straight

and drape nicely - like a show piece!
Ideal for machine quilting because it is so soft and light weight -

get your quilt done before you know it...

Non allergenic -

perfect

for those with allergies

and other special needs.
Anti-bacterial & Anti-fugal - so

your quilt stays fresh all the time

even in humid conditions.

Machine Washable

when quilted - caring for your handmade treasure has never been easier!
Fine scrim to lock in fibres and prevent fibre movements - you can concentrate on simply quilting your best!
No bearding or shedding like some other battings - so your quilt stays neat and free from loose fibres.
No resins, spray, glues or bonding - nothing but the pure natural fibre and the fine scrim that binds it.

No chemicals or bleaching

- you wouldn't like your kids to wear these, so why would you want them to sleep under it?
Quilt up to 8" (or 20cm) apart to accommodate even the simplest quilting - you can

get lots of quilts done by Christmas

... surprise your friends and family with stunning AND practical quilts!

Made especially for Quilters

under stringent standards - you know that you're getting the real deal.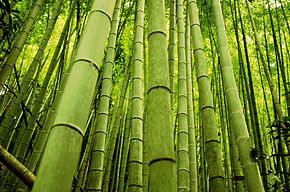 "My son suffers from many allergies and I looked everywhere for a suitable batting so that I can finally make him a quilt.

The Sew Easy 100% Bamboo Batting is the answer for us.... being hyper-allergenic, it also has natural anti-bacterial properties so now I know that my son is sleeping soundly under the quilt I made.

Now I am putting bamboo batting in ALL of my quilts because it's so soft and easy to work with too!"

- Mel, a Happy Mum



Why buy bamboo?
Because you want to be responsible for the
carbon footprint
of your hobby.
Bamboo is basically a weed - which makes it THE eco-friendly fibre as it grows and re-grows
without the need for supplemental irrigation or insecticides
.
As the fastest growing plant on earth with the
ability to absorb 2/3 more carbon dioxide and release 2/3 more oxygen than any other plant
, bamboo is one of the best plants for positive environmental impact.
The fibre is
100% sustainable and all naturally grown
, bamboo is processed into luxurious fiber using pollution-free methods with little waste. Bamboo also has natural
anti-bacterial
&
anti-fungal
properties, making it ideal bedding for your precious little ones!


Did You Know...?
Bamboo batting
holds 3 times more moisture than cotton, dries 3 times faster
and will not allow mould or mildew to grow!!
If you have been looking for a comfortable bedding material for
the elusive good night's sleep
, give this a try and feel
totally refreshed in the morning....


Care Instructions
To pre-wash to avoid shrinkage, here's how:
Use cool water and mild detergent, soak for 15 mins

Squeeze out excess moisture by rolling in a dry towel

Then air-dry by lying flat. Expect about 2% to 4% shrinkage
Without pre-washing and pre-shrinking, you will achive a vintage, softly wrinkled look and feel in your finished quilt. This is a desired effect that makes cotton batting popular among quilters!
Post Quilting:
Machine wash with mild detergent or specialty quilt wash on a gentle cycle in cold to cool temperature.


Caution:

Do Not Use any eucalyptus based washing products

(such as wool wash) because these may cause seed colour to bleed into lighter fabrics.
It is recommended only to rinse (do not vigorously agitate) and squeeze water out by hand, then rolling in a dry towel or machine spin to remove excessive water.

Allow to dry flat in the shade.

For a vintage look to your quilt, tumble dry on a warm cycle to cause batting to shrink.

"I'm a beginning quilter and ordered this for a baby quilt I was making for a friend.

I don't have much experience with other batting, but this was easy to work with and the result was a very cozy quilt.

I was very pleased when it actually arrived faster than I expected."

- Debbie, a New Quilter


How do you wash a handmade patchwork quilt, anyway?
In the washing machine, actually!
Front loader is best, because it is a gentler machine. Put your quit inside a doona cover if you want to make sure the stitches don't catch.
Most quilts can be washed in warm settings (like you do for coloured clothes) and they
will generally shrink
marginally to give you that authentic vintage crinkle.
This is the sort of worn-in characters that gives your quilt a cozy, loved look and feel. Enjoy!
Try this
luxurious batting and you can.....
..... feel the exceptional
breathability
of your quilt
..... that keeps you
toasty

in colder climates

..... and comfortably
cool

in warm climates.
Note: Photo for illustration purposes only. This listing is for ONE cot size batting. NOT a whole roll


Wanna
Do Even More For Our Environment

and
also

Save Money

at the Same Time??
We know you do.

This is why

we reduce excess packaging

by ordering whole rolls in recycled cardboard boxes instead. See picture above.

You

will receive your 100% Bamboo Batting neatly folded up inside a plain recyclable bag

ready to go. This is how we are also able to

keep our prices low

and pass on the

savings to you

...!!


"I ordered some of this stuff a while ago and have finally found some time to give it a try. I have to say, I really like it.

It's hard to tell this apart from the 100% cotton batting. It looks and feels very similar, just softer and a tiny bit thinner.

Lately I've been using either 100% cotton or a cotton/polyester blend. I like all cotton batting, but this bamboo batting is going to be taking 100% cotton's place at my house.

Bamboo is naturally antibacterial, a plus for many who suffer from allergies of sorts..... I feel better using a renewable resource and it is cheaper than my cotton batting too!

And after washing this new quilt in the machine, I'm super happy with the weight and look. I'm a big fan of those wrinkles you get with washing... instant vintage look!"

- Margaret, a new fan of bamboo batting




Keen to try it yourself?
Grab yours now and you can experience:
Turn your tops into quilts -

Done Quickly & Easily.

Reduce Carbon Footprint

and Enjoy the Softest Quilt. Win-win!


A sense of achievement

, because you've make the right choice.

No more UFO

- just your finished quilts and satisfaction!
Be proud and tell everyone: "I made this!"

So the Only Question is:
Should you get just ONE for yourself,
or Grab a Second one for a friend?


Simply
Click Add to Cart
to Get Yours Now!
Note: Teddy Bear Not included. We sell batting only.
We know sewing. But you know best.
Sometimes things don't work out according to plan. Not to worry - we have a 60 Day Money Back Guarantee to support you.
Your No-Nonsense 60 Day
100% Money Back Guarantee*
In the unlikely event when the item doesn't meet your expectation, be sure to contact us within sixty (60) days.
The benefits under this Guarantee are in addition to other rights and remedies under a law in relation to the product you have purchased.
We want you to have a plenty of time to feel absolutely certain that you have what you've paid for!
If you're not 100% happy simply let us know and return the item in original condition and packaging.
We'll send you a full refund (excluding postage) promptly and courteously - No Questions Asked.
So you can be sure you'll be happy with your purchases!
*Looking for the fine print? Check our terms and conditions for details.
Bamboo batting.

By:

Dorothy.

on 30 October 2014

I used a queen size bamboo batting for the first time just recently and was very pleased with the product. I machine quilted the quilt and found it very easy to sew. I did find it a bit sticky. When preparing the backing, batting and top for pinning it was not easy to adjust the position of the batting as I found it stuck to the backing and quilt top. But when sewing the layers together it was useful that the layers did not move. I would use it again. I have not washed the batting so do not know if it shrinks.

(5)
Can't wait for it to arrive? We will get it to you ASAP.
Prompt Shipping - Your package will be sent promptly once payment is cleared. Usually it will be dispatched the next business day.
Combined Shipping - Want to save even more? We are happy to combine shipping for multiple items in your cart... it gets worked out when you check out.
Packaging and Sending - All your items will be packed well. We do everything we can to ensure your package arrives safely. In the unlikely event something does go wrong, simply contact us and we will do our best to resolve your concers.
Packaging Materials - We support "green policies" and recycle clean packaging where possible. Sometimes brand names on packaging may not necessarily match the content.
Simply click "Add to Cart" now and complete checkout so we can get it on it's way to you.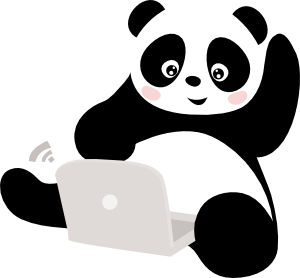 Would you like more information on this item?
Can we clarify anything else for you at all?


Please feel free to use the form below, or email hello@sewmucheasier.com or phone 1300 88 11 59.

Your message will be responded to ASAP, usually within 24 hours during business hours, Monday to Friday 9am to 5pm Australian Eastern Standard time.
---