Darning Foot Deluxe (Suits Low Shank 7mm and 5mm machines)
Sick of Paying

for Long Arm Machine Quilting?
But

Too scared

to try Stippling yourself?
Find out How other quilters do it...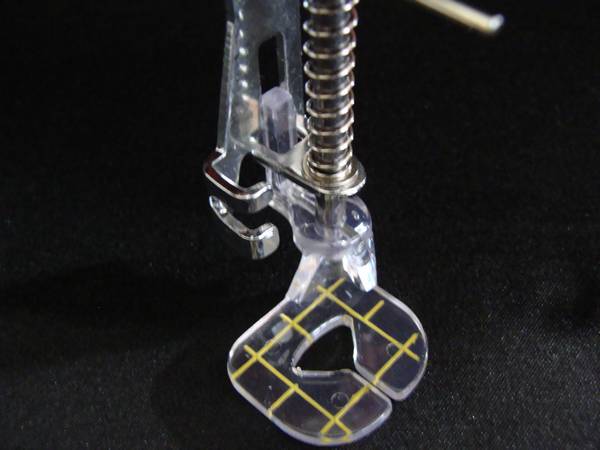 If you're looking at this Free-Motion Darning Foot, chances are...
You're learning to make patchwork quilts, and you need one for class.
You've made a few quilt tops already, and you're ready to start quilting.
You normally get your machine quilting done, but would like to have a go yourself.
Feeling nervous because you've never done free-motion quilting before?
Don't be. Because you're not alone...
"I had never done free-motion quilting before I bought this. It was super easy to attach to my Janome sewing machine.

It took me a little bit of practice to get the hang of it (I did stipple quilting on a baby quilt) but it wasn't that hard. Try it, you will be surprised how easy it is to do stippling!"

- Caitlin, a Happy Customer
What if free-motion machine quilting or "Stippling" on a domestic sewing machine was easier than you think?
Often the hard part is to come up with exactly the right tool, for the right job, at the right price. Of course, there is no doubt that in order to create beautiful quilts, you need to practice.....

But the first step in becoming an accomplished machine quilter is having the right tools.
The Secret Weapon

of Successful Stippling is a

Darning Foot

(this one has Easy View Grid & Low Shank).


This foot simply screws on - in the same way you would with a walking foot!
Most people love the look and feel of the dense, classic meandering lines stitched over patchwork quilts - this type of machine quilting is known as "Stippling" - but
everyone seems to put it in the "too hard" basket, until they tried it for themselves with the Darning Foot.
Designed to fit most Janome (7mm & 5mm) with LOW shank
, it is also good for Elna, Brother, Singer, plus other brands - simply screw it on!
Fits
7mm Low Shank
Janome:
2160DC, 3160QDC, 4120QDC, 6260QC, CS995, 19110, DC2101, DC2050, DC2150, DC2200, DC3018, DC3050, DC3100, DC4030, DC6030, DC6050, DC6100, DM7200, DC7100, DC7060, MS5027LE, MW3018LE (MyExcel 18W), 4618, 4618QC, 5018, 5024, 5027, 5124, 6019QC, 6125QC, 6260QC, 652, 653, 654, 655, 655R (150), 659, MC3000, MC3500, MC4000, MC4800, MC4800QC, MC4900QC, MC5200, MC5500, MC5900QC, MC6000, MC6500P, ME4014, ME4015, ME4018, ME4123, Memory 7 (5001), MS2028, MS2522, MX3123, SD2014, SR2000, SS2015, SW2018, plus More.
And fits
5mm Low Shank
Janome:
JR1012, RE1306, Jem Gold, Jem Gold 2, Jem Platinum720 (JP720), Jem Platinum760 (JP760), Sewist 509, Sewist 521, Sewist 625E, 1008, 415, 419S, Juno SS107, MS2008, RE1706, S-307, S-313, S-323S, plus More.
Also fits
Elna
: Elina 40, 3230, 320, ELJ3210 (Easy Jeans), Lotus (Computerised), 520, 540, 660, 720, 740, 8600, 9600, plus More.
Would it Fit Your Machine?
Most Likely - Get One to Try it on Now.

Is this a Genuine Janome Foot?
Unlike some others in the market, this foot is
made by the same people that makes Janome sewing machine parts
. At the same factory where Janome gets their parts made and packaged - located only a few minutes down the road from Janome's own factory.
This company is a third-generation family business that specialises in presser feet and parts. They are one of the few
certified makers for Janome, Brother, Singer, Pfaff and others
. If Janome and other brands can trust them - you can trust the quality too.
I've personally visited the factory to verify for myself. I was genuinely impressed because of their a
high quality assurance standard
- specified by Janome Japan - the parent company of Janome Australia.
The
only difference is in the packaging
. I'm calling mine "generic" because we had ours packaged under our own brand.
This means I'm
100% happy and confident
that you and your sewing machine are in safe hands - because I recommend this foot to all my students, and use it for my own sewing too!
So do our happy customers - here's
just one of many
reviews:
"Hi...

Just want to say a Huge belated 'Thank You'.... I waited to try your foot first... because I previously bought a 'cheap' (very cheap) foot a few weeks ago elsewhere... and it broke after a few uses.

Your foot feels solid and seems much better quality...and works a lot smoother...and you posted it out so fast I got my project finished quickly....so Thank You!!"

- Niamh from Mortdale, New South Wales 2223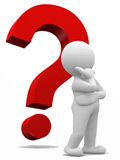 What does "Low Shank" and "High Shank" mean?
It means "shank height" or "shank size".
Most domestic machines have LOW shanks.


Just to give you an idea, we sell about 10 low shank presser feet to ONE high shank foot. That means
if you don't know
what sort of shank your machine has, it
probably has a low shank
.

See them side by side (in picture below):

The one on the Left is a HIGH Shank, and
The one on the Right is LOW Shank

Generally speaking, if your sewing machine is an "embroidery" model (for example, some Janome Memory Craft, such as MC9500), then it is likely to have High Shank.
Most of the "straight sewing" or "all-purpose" models have Low Shank (for example, Janome 19110 or the K-Mart model, Janome RE 1306).

If you are not certain, you can measure using the simple instructions below:
To Measure:
When presser foot is down, measure the distance from the bottom of foot to screw-hole that holds the foot onto the presser bar.
A high shank machine measures approximately 3 cm or 1 1/4" from the screw to the bottom of the foot.
A low shank machine measures approximately 2 cm or 3/4" from the screw to the bottom of the foot.
What's so special about this foot?
Also know as a "Stippling Foot" or "Free-Motion Embroidery Foot", this darning foot has
ALL metal construction on its shank for durability
, and an extra large clear plastic presser foot area with a built-in guide that give you greater control and flexibility...
machine quilting and embroidery has NEVER been so easy!
A darning foot is design specifically to NOT use the feed dog...
the full manual control is what you want when you do Free Motion Machine Quilting.
Often called a "sandwich", the quilt you're making consist of THREE layers: Quilt Top, Batting and Backing. And sewing through all those layers can be tricky......
When you try to do stippling type of quilting WITHOUT a Darning Foot, you will find:
The layers will shift away from each other as you sew along.
You get puckers form on the backside of your quilt
Worse of all, it's very likely that you will "run out of Backing" as a result of the puckering!
Why?


Because your machine's feed dog only feeds the bottom layer of fabric
(that's your Backing).
Which means the other layers (Quilt Top & Batting) are simply sliding along as they pass under the presser foot.
This causes the layers to shift..... and that's where your problem begins.
So, What's a Quilter to Do?
Get a Darning Foot Now...
And Experience The Difference For Yourself...!
A darning foot will allow you to do free motion quilting. Like the walking foot, the darning foot has a spring that helps bounces up and down on the quilt as the needle goes up and down.
The difference is that with a darning foot, you MUST lower the feed dogs on your machine and guide the quilt manually - that's where the term "Free Motion" comes from...
it gives you maximum freedom to quilt or embroider any kind of curve line as you wish.
With free-motion quilting, you do not need to adjust the length of the straight-stitch on your machine at all. The speed at which you are sewing combined with the speed at which you move the quilt around under the needle determines the stitch length.
The more you practice, the more comfortable you will become...
"This fit perfectly on my Janome sewing machine. I love it because it makes quilting and applique so easy. It has a handy grid on the foot to help guide where it will stitch."

- Hannah, a Mum of three
Since there is no contact between your quilt and the machine between stitches,
you can move the quilt in any direction.
Once you are comfortable, it is simple to make curvy and meandering quilting lines using a darning foot,
guide your quilt in circles or waves or any variation creating feathers, leaves, or just playing around with free-hand abstract designs.
What's more, the clear-view foot offers excellent visibility while free-motion quilting.....
you can use the grid for orientation and always know where you're going!
The built-in spring load will keep fabric flat and under control-perfect for techniques that require extra precision such as stippling, meandering and echo quilting.
You will end up with
pucker-free, neat curvy lines, as fancy or as simple as you wish....
Perfectly versatile to suit your theme and fabric choice!
Does it help with things other than Quilting?
Yes, Definitely! You will find plenty of use for your Darning Foot:
It's great fun to do free-hand embroidery with a sewing machine. The stitching is controlled by the movement of your hands while manually
guiding the fabric to follow your inspirations for unique designs.
Commonly used for 'free hand' embroidery, this foot is designed to ensure proper stitch formation, minimize skipped stitches and puckering and also to protect your fingers while you move your fabric freely under the needle.
Perfect for those just learning how to do free-hand embroidery!
"What a great, fun tool to have! It takes some time to get used to quilting with this foot, but once you do, you'll love it."

- Lisa H, a Happy Quilter
In fact, a darning foot is used any time you want to do free-motion sewing where YOU control the fabric feed, such as...
Darning or mending - save money and get more wears out of your favourite jeans!
Embroidery - got some unique designs you'd like to put on fabric? Pencil it and stitch over so you can wear your very own designs.
Monogramming - simply by selecting a zig-zag stitch and fill in the letters with manual control.
Thread Painting - unleash the artist in you by having a go at creating your very own painting in colourful threads!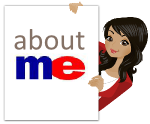 Want to Know

Who We Are


Before Buying?
Click Here to Learn More About Us...
Keen to try it yourself?
This Darning Foot is NOT for you if:
Your machine does NOT have with Low Shank.
You are not keen to try free-motion quilting yourself.

You have a 9mm machine with High Shank.
None of the above? Great. Get one :-
)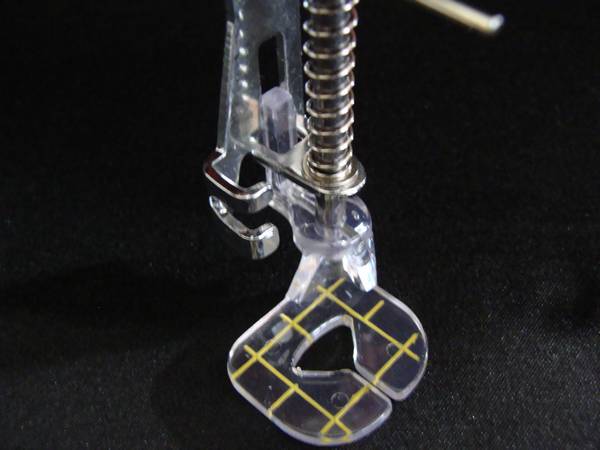 Grab yours now and you can experience:
Add Stippling to your quilts -

Done Quickly & Easily.

Save Time

and Get your project done - already!

Do it Right in the first place - so you can

Avoid

Unpicking :-)

A sense of achievement

, because you've tackled something new.

No more frustration

- just you and your sewing machine enjoying a stress-free time!

Be proud and tell everyone: "I made this!"

So the Only Question is:
Should you get just ONE for yourself,
or Grab a Second one for a friend?
Simply
Scroll Up
And
Click
The Button To Get Yours Now!
We know sewing. But you know best.
Sometimes things don't work out according to plan. Not to worry - we have a 60 Day Money Back Guarantee to support you.
Your No-Nonsense 60 Day
100% Money Back Guarantee*
In the unlikely event when the item doesn't meet your expectation, be sure to contact us within sixty (60) days.
The benefits under this Guarantee are in addition to other rights and remedies under a law in relation to the product you have purchased.
We want you to have a plenty of time to feel absolutely certain that you have what you've paid for!
If you're not 100% happy simply let us know and return the item in original condition and packaging.
We'll send you a full refund (excluding postage) promptly and courteously - No Questions Asked.
So you can be sure you'll be happy with your purchases!
*Looking for the fine print? Check our terms and conditions for details.
Be The First To Review This Product!
Help other Sew Much Easier users shop smarter by writing reviews for products you have purchased.
Can't wait for it to arrive? We will get it to you ASAP.
Prompt Shipping - Your package will be sent promptly once payment is cleared. Usually it will be dispatched the next business day.
Combined Shipping - Want to save even more? We are happy to combine shipping for multiple items in your cart... it gets worked out when you check out.
Packaging and Sending - All your items will be packed well. We do everything we can to ensure your package arrives safely. In the unlikely event something does go wrong, simply contact us and we will do our best to resolve your concers.
Packaging Materials - We support "green policies" and recycle clean packaging where possible. Sometimes brand names on packaging may not necessarily match the content.
Simply click "Add to Cart" now and complete checkout so we can get it on it's way to you.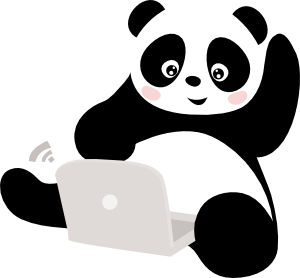 Would you like more information on this item?
Can we clarify anything else for you at all?


Please feel free to use the form below, or email hello@sewmucheasier.com or phone 1300 88 11 59.

Your message will be responded to ASAP, usually within 24 hours during business hours, Monday to Friday 9am to 5pm Australian Eastern Standard time.
---