Denim / Velvet Roller Foot (Suits Low Shank 7mm and 5mm machines)
Struggling

with

Denim & Canvas?


No - you don't need a new sewing machine.
Try this Foot instead...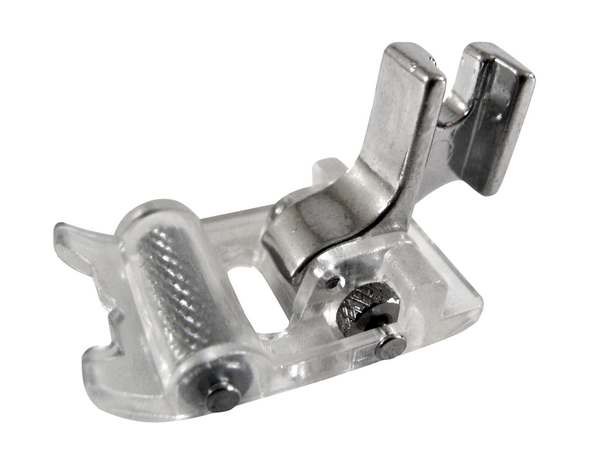 If you're looking at this Roller Foot, chances are...
You're planning to take up a few pairs of jeans.

You've had trouble with sewing denim / canvas / velvet / leather / suede etc.

You're fed up with your sewing machine not budging with these materials. Time to get a better machine, perhaps?

Wait a minute. Maybe you're not alone...
Ask anybody who sews.....
There's
NOTHING more frustrating
than having trouble sewing heavy seams or expensive fabric - especially on
silky velvet
or
soft leather
- where unpicking ISN'T an option...!
Even a professional seamstress like Anna.....


"Yesterday was not a very productive day. As you can see in the picture, there is not much joy involved in the work [of sewing with velvet]....."


- Anna Allen, seamstress
Check out her blog: Graceful Lady

What if sewing

bulky seams & "sticking" fabrics perfectly

was easier than you think?
What would it be like to NEVER have to re-cut your pieces - and
No more frustrations, No more time & material wasted, No more "damn" moments when you feel like hurling your sewing machine across the room
, ever again?
Often the hard part is to come up with exactly the right tool, for the right job, at the right price. Of course, there is no doubt that in order to create beautiful things, you need to practice.....

But the first step is having the right tools.
"If you sew a lot of heavy-duty fabrics like denim or canvas this is a must-have to save hours of frustration...

You end up with perfect top stitching and seams - no matter how heavy your fabric is - I really couldn't do without my roller foot now!"

- Ella, a Happy Customer


The Secret Weapon

that takes the stress out of sewing denim / velvet / leather / suede / vinyl is a

Roller Foot

(this one has low shank).

This foot simply screws on - in the same way you would with a walking foot!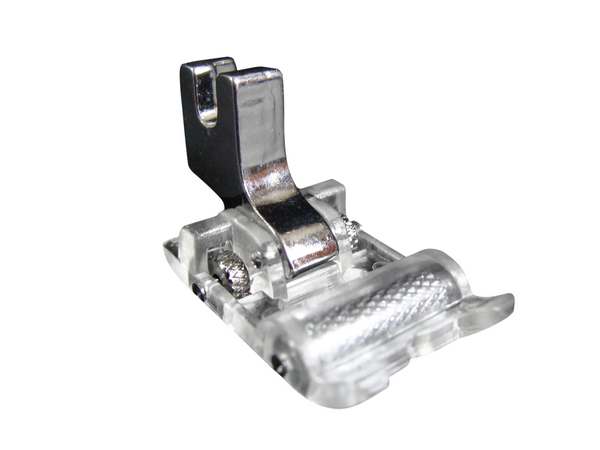 This Generic Roller Foot
is the perfect partner for your
Domestic Low Shank
Sewing Machine, such as a Janome DC2200 and JR1012 (which we also sell. See our other listings).
Designed to fit most Janome (7mm & 5mm)
, it is also good for Elna, Brother, Singer, plus other brands with Low Shank - simply screw it on!Fits
7mm Low Shank
Janome:
2160DC, 3160QDC, 4120QDC, 6260QC, CS995, 19110, DC2101, DC2050, DC2150, DC2200, DC3018, DC3050, DC3100, DC4030, DC6030, DC6050, DC6100, DM7200, DC7100, DC7060, MS5027LE, MW3018LE (MyExcel 18W), 4618, 4618QC, 5018, 5024, 5027, 5124, 6019QC, 6125QC, 6260QC, 652, 653, 654, 655, 655R (150), 659, MC3000, MC3500, MC4000, MC4800, MC4800QC, MC4900QC, MC5200, MC5500, MC5900QC, MC6000, MC6500P, ME4014, ME4015, ME4018, ME4123, Memory 7 (5001), MS2028, MS2522, MX3123, SD2014, SR2000, SS2015, SW2018, plus More.
And fits
5mm Low Shank
Janome:
JR1012, RE1306, Jem Gold, Jem Gold 2, Jem Platinum720 (JP720), Jem Platinum760 (JP760), Sewist 509, Sewist 521, Sewist 625E, 1008, 415, 419S, Juno SS107, MS2008, RE1706, S-307, S-313, S-323S, plus More.
Also fits
Elna
: Elina 40, 3230, 320, ELJ3210 (Easy Jeans), Lotus (Computerised), 520, 540, 660, 720, 740, 8600, 9600, plus More.
Would it Fit Your Machine?
Most Likely - Get One to Try it on Now.

Is this a Genuine Janome Foot?
Unlike some others in the market, this foot is
made by the same people that makes Janome sewing machine parts
. At the same factory where Janome gets their parts made and packaged - located only a few minutes down the road from Janome's own factory.
This company is a third-generation family business that specialises in presser feet and parts. They are one of the few
certified makers for Janome, Brother, Singer, Pfaff and others
. If Janome and other brands can trust them - you can trust the quality too.
I've personally visited the factory to verify for myself. I was genuinely impressed because of their a
high quality assurance standard
- specified by Janome Japan - the parent company of Janome Australia.
The
only difference is in the packaging
. I'm calling mine "generic" because we had ours packaged under our own brand.
This means I'm
100% happy and confident
that you and your sewing machine are in safe hands - because I recommend this foot to all my students, and use it for my own sewing too!
So do our happy customers - here's
just one of many
reviews:
"Hi...

Just want to say a Huge belated 'Thank You'.... I waited to try your foot first... because I previously bought a 'cheap' (very cheap) foot a few weeks ago elsewhere... and it broke after a few uses.

Your foot feels solid and seems much better quality...and works a lot smoother...and you posted it out so fast I got my project finished quickly....so Thank You!!"

- Niamh from Mortdale, New South Wales 2223


This
Roller Foot
will soon be your indispensable companion:
A perfect partner for your Low Shank Janome Sewing Machine, such as a Janome DC2150 or JR1012.
Designed to fit all Janome and other brands of domestic machines - perfect for everyone!
Made with by trusted factory that makes for Janome - so your machine is in good hands!

Hot Tip:

Use this roller foot to

overcome bulky seam

on heavy fabrics such as denim or canvas, or

sew smoothly on sticky / grabby / napped materials

such as velvet, leather, vinyl, suede / Ultrasuede, and other demanding fabrics.


"I love denim, and always recycle my old favourite jeans into other things like bags, cushions, even made a quilt once.

Having this roller foot just made my life so much easier. Get one.... you WILL find 101 use of your old jeans, if not more!"

- Hannah, a Happy Customer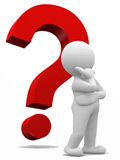 What does "Low Shank" and "High Shank" mean?
It means "shank height" or "shank size".
Most domestic machines have LOW shanks.


Just to give you an idea, we sell about 10 low shank presser feet to ONE high shank foot. That means
if you don't know
what sort of shank your machine has, it
probably has a low shank
.
Because High Shank machines are generally "fancy" embroidery models which are more costly, and those who invest in these models tend to know exactly what shank type it is.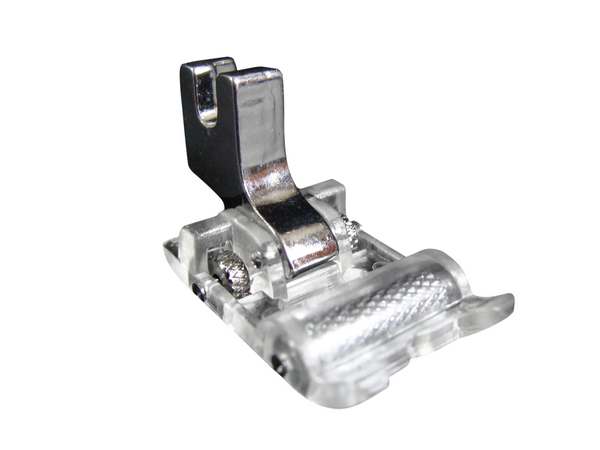 What makes this foot "roll"?
How does it handle heavy or sticky fabrics?
As its name suggests,
this foot has rollers that roll on top the fabric
- it's very much like the track on a bulldozer (but much gentler) for sewing
up and over heavy seams
and uneven surfaces.
Roller Sewing Machine Presser Foot is effective for preventing fabric (stretchy materials like jerseys and knitted fabrics or hard-to-feed materials like leather or vinyl) from slipping or puckering, because the presser foot rotates to feed the upper layer together with the lower layer without slippage, so the upper layer and lower layer are fed simultaneously.
Sounds impressive, huh?
I'm just glad it works!
"Using the right foot is crucial to your end result, and the roller foot does exactly that - it "rolls" along your fabric. This keeps the top and bottom pieces from slipping and moving as you sew. A must for all those hard-to-sew fabrics.....

.... with the roller foot, much like another foot called a 'velvet foot', your seams end up as even as they started.

Whether you are sewing vinyl, fleece, velvets, any napped fabric, or silks, polyesters, knits - this foot is the one to use."

- C. Phillips, US author of "The Sewing Machine Attachment Handbook"
What makes this foot so special?
Take a closer look at the specially designed textured rollers
limit feed dog and foot friction to give you greater control over your fabric, and gentle enough so it
won't leave marks or impression on the most delicate suede or velvet!
Ideal for sewing heavy fabrics the rollers move freely - no matter how bulky the seams or how uneven the surfaces - between the foot and the feed dogs so that the foot rides easily over varying thicknesses.
Like the Teflon foot, it is also handy for sewing sticky materials like leather, oil-clothes and vinyl.
The best thing about this foot is the ability to sew napped materials such as velvet, corduroy, and suede.
Try this foot today, on ANY of the following materials:


Denim / Coduroy

Furnishiong fabrics

Velvet / Velveteen

Leather & Fur (genuine or faux)
Mohair (for teddy bear making)
Silk / Silk Blends (both knit & woven)
Vinyl or plastic-coated fabric
Oilcloth / Chalk Cloth


This foot goes onto your machine just like any other
screw-on presser foot
, and will fit most 7mm & 5mm domestic machines with Low shank.
When you try sewing difficult fabrics WITHOUT this foot, you will find:
You end up having to push & pull your fabric because it is unable to move...
Your stitches are uneven in length and not straight at all.....
Now, turn that piece over and you might find loops and knots on the wrong side. Not fun....
Worst of all: you go to unpick the problem area only to find holes formed in your fabric permanently. So you'd have to start all over again....!
Why?


Because velvet / leather / suede & vinyl retain all impressions and tool marks. They don't "heal" like other woven fabrics...
Which means each time you remove an unsuccessful attempt, the holes are left behind.....
This means you need to cut a brand-new piece out of your expensive leather or fabric.... wasting time AND money. NO!



So, What's a Budding Seamstress to Do?
Get a Roller Foot and Experience the Difference for yourself...!
What this foot does is simply gliding over your otherwise-sticky fabrics, eliminating the issue of your pieces getting stuck between the presser foot and feed dog.


What this means to you is:
No more stress

when your working with tricky fabrics!


No more frustration

with skipped stitches, breaking thread and snapped needles!
"Great purchase; great item; no more buying from sewing machine dealers when I can get the same product at such a great price."

- Dianne, a Happy Customer

Keen To Try It Out For Yourself?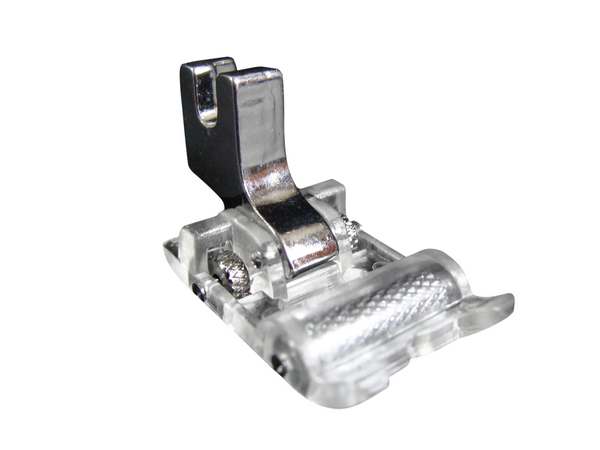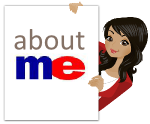 Want to Know

Who We Are


Before Buying?
Click Here to Learn More About Us...
Grab yours now and you can experience:
Handle tricky fabric like a pro -

Done Quickly & Easily.

Save Time

and Get your project done - already!

Do it Right in the first place - so you can

Avoid

Unpicking :-)

A sense of achievement

, because you've solved your own problem.

No more frustration

- just you and your sewing machine enjoying a stress-free time!

Be proud and tell everyone: "I made this!"

So the Only Question is:
Should you get just ONE for yourself,
or Grab a Second one for a friend?
Simply
Scroll Up
And
Click
The Button To Get Yours Now!
We know sewing. But you know best.
Sometimes things don't work out according to plan. Not to worry - we have a 60 Day Money Back Guarantee to support you.
Your No-Nonsense 60 Day
100% Money Back Guarantee*
In the unlikely event when the item doesn't meet your expectation, be sure to contact us within sixty (60) days.
The benefits under this Guarantee are in addition to other rights and remedies under a law in relation to the product you have purchased.
We want you to have a plenty of time to feel absolutely certain that you have what you've paid for!
If you're not 100% happy simply let us know and return the item in original condition and packaging.
We'll send you a full refund (excluding postage) promptly and courteously - No Questions Asked.
So you can be sure you'll be happy with your purchases!
*Looking for the fine print? Check our terms and conditions for details.
Fantastic product.

By:

Christina Wilkinson

on 31 August 2015

I just love it! It's so much easier to stitch especially with denim jeans. Only regret is that I did not purchase it earlier as I had just recently altered/taken up some denim jeans. Makes a big difference, really sew much easier. Good value for money! Thanks heaps!!! Christina Wilkinson, Parramatta, NSW

(5)
Can't wait for it to arrive? We will get it to you ASAP.
Prompt Shipping - Your package will be sent promptly once payment is cleared. Usually it will be dispatched the next business day.
Combined Shipping - Want to save even more? We are happy to combine shipping for multiple items in your cart... it gets worked out when you check out.
Packaging and Sending - All your items will be packed well. We do everything we can to ensure your package arrives safely. In the unlikely event something does go wrong, simply contact us and we will do our best to resolve your concers.
Packaging Materials - We support "green policies" and recycle clean packaging where possible. Sometimes brand names on packaging may not necessarily match the content.
Simply click "Add to Cart" now and complete checkout so we can get it on it's way to you.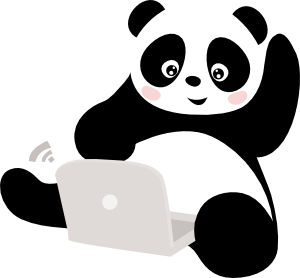 Would you like more information on this item?
Can we clarify anything else for you at all?


Please feel free to use the form below, or email hello@sewmucheasier.com or phone 1300 88 11 59.

Your message will be responded to ASAP, usually within 24 hours during business hours, Monday to Friday 9am to 5pm Australian Eastern Standard time.
---