Duckbill Applique Scissors by Klasses
Handbag Queen's Secret

Exposed:


Trimming Bulky Seams Done Easily & Ooops-Free
Discover How...

Ask anybody who needs to trim fabric away....
There is NOTHING more frustrating than accidentally snipping into the wrong places!
Whether you're making hand bags, clothes, applique or working with lace, there are times when you need to trim away bulk at the seams, cutting away background fabric, or trimming seam allwances before turning,
it is easy to accidentally snip into the "good" part
of your frabic....
That means you have to start ALL OVER again.
Aaaaarghhhhh!!!!!

"You can probably see why these are sometimes called Pelican-bill scissors..... they are incredibly useful for appliqué and grading seams.

The wide bill of the scissors slides along the layer(s) below and holds it down so it doesn't get snipped.

Plus, everytime you look in your scissor drawer you can giggle a little since they're so funny looking."

- Kim, "The Misadventures of Mub"


What would it be like to
NEVER have to struggle
with cumbersome shears in delicate places...
And
NO more Oooops
from accidental cuts and rips,
Ever Again?

What if trimming away fiddly bits in your project was easier than you think?
*photo courtesy of Lori from Monkeyroom
Often the hard part is to come up with exactly the right tool, for the right job, at the right price.
Formally trained as a Fashion / Textile Designer - now a
Quilter & Patchwork Teacher
- I have spent the last
10 years teaching
others and sharing the joy of Patchwork Quilt making.
I have to admit I am a recent convert - having attended an awesome bag making workshop (by Nicole Mallalieu, of "You Sew Girl!" fame, and the Hand Bag Queen herself).
You see, to make hand bags properly - so that you end up with a "handmade" bag rather than a "home made" bag (quoting Nicole Mallalieu helself) - you need to use multiple layers of GOOD interfacing.
Of course, this creates bulk in the seams - which means you will have lumpy seams that are hard to sew and and even harder on the eyes. Oh no.
That means you really have no choice but to trim the interfacing layers away, but leaving the outer fabric layer intact so you have some seam allowance to work with.....
Sounds fiddly? I thought so myself.
Bu then I was amazed at how easy it was - with the right scissors - and how difficult it would be if you use the wrong scissors. Now I know I will never look back.....
The Secret Weapon

of accident-free trimming is a pair of

Duckbill Scissors!
Did you say "Duckbill"...??!!

Why the funny shape?
Also referred to as
"Pelican Scissors"
or
"Applique Scissors"
, they were originally made for rug workers.
You see, the duck bill (or pelican bill, if you like) part is flat so the rug workers could cut the loops of the rug evenly. The bend makes the blade slip right along the edge where they cutting the piles.
So how do these duckbill scissors help me with my sewing projects?
Glad you asked :-)
These specially designed paddle-shaped blade pushes away the bottom layer of fabric, embroidery backing, or interfacing by providing a clear cutting path.
The "duckbill" part of the scissors keeps (and protects) the lower layer of fabric away from the upper to allow close cutting with precision and control - that means you will happily trim bits away without any worries!
Also, the offset handle creates a comfortable hand position above your work surface, and its unique angle allows easy access to hard-to-reach areas.
I was amazed at
how comfortable
these scissors are, and
how quickly I got used to
them!
Now, take a close look at these scissors.....
Made of solid stainless steel - they are

easy to clean

and designed to last!


Speacially made

Knife Edge

blades to

cut layers of fabric through like butter.

No kidding.


Ergononic handles and decent, finger-friendly finger holes, these scissors are

14.5 cm (or 5 3/4" inch)

- made for real crafter's hands!



Made in Italy

by skilled artisans,

enjoy effortless cutting

with specially forged knife edge blades.
Being a savvy crafter,
you know how important
it is to get the most out of your tools.

Cleaning & Care
To ensure your scissors stay in top condition,
a bit of
common sense
and
regular cleaning
is all it takes.
Clean the blades regularly with a soft cloth with some white spirit.

Apply a drop of sewing machine oil to the joint from time to time and wipe off any excess.

Take care not to cut pins or metal objects

.

Do not allow glue or sticky substance to be left on blades - this inhibit the cutting action.

Always store scissors in clean, dry place.

For best results, do not use these for cutting paper - mark them for fabric cutting only.


What are these duckbill scissors good for?

When making handbags, use them to
reduce bulk
by trimming layers of interfacing away within your seams - and you won't accidentally snip into the wrong parts!

Need matching pipings? Make your own. Cut your bias strips wider than you need, then
trim away the excess
after you've enclosed the piping cord. Easy.

Cut out applique shapes before fusing or needle-turning - having such sharp blades makes the job
easy and painless
- no matter how many small bits you need!

When working with lace for lingerie etc, use them to trim away background fabric to reveal the lace effect
without damaging
your delicate (and expensive) lace

Love machine embroidery but hate removing stabilizers and loose threads? Give these pelican scissors a go - they will
snip away ONLY what you DON'T want
, neatly and precisely!
*Photos courtesy of (clockwise from top left): craftstylish, modern domestic, sewiquilt, obsessivelystitching*
What the pelican scissors do is protecting the layer of fabric you are NOT cutting, while providing a sharp cutting edge with ergonomically designed handles - that
means less hand-fatigue, no annoying accidents - and a professional finish!
You will end up using these scissors for everything (I did).... because you can now get all the fiddly bits trimmed up -
quickly and easily
- then simply
enjoy stress-free sewing!
What else can I do with these scissors?
See what a fellow sewist gets up to with her duckbill scissors:

"I use them for almost everything. They're perfect for cutting shapes, cut-away and mole` appliqué and for those sad moments when you need to cut mats out of your cat's fur.

Momo thinks it's a dreadful idea, but then again, he doesn't want to be brushed either.

Joking aside, and the cat trim is not a joke, they're perfect for cutting an edge you need to stitch around.

The closer you can cut the edge, the tighter and neater your stitched edging around it will be."

- Ellen Anne Eddy, "Practical Thread Magic"
The response for discovering the Duckbill Scissors has been phenomenal.
Here is what other people are saying about it:

"I do a lot of machine applique and have struggled endlessly with wisps and tufts at the cut edge. This tool is essential for clean clear beautiful edges.

Don't wait like I did, buy it now - it will change your life!"

- Rose, a Happy Customer

"I purchased these scissors for a project I was doing with a reverse applique.
They worked great and cut through the knit fabric with no problem at all and they weren't too heavy in my hand, which was a big plus.
They were very comfortable to use once I got the hang of the odd shape. I would recommend these scissors if you do appliques, for sure."
- Belinda, a Happy Customer


"I've done all forms of needle crafts all my life but have never owned applique scissors until these.

Now I wish I'd discovered them years ago.

Trimming goes much quicker and there's no worry of "accidentally" cutting into a design or background if used properly, letting the large blade be your shield and guide, making them useful for any close trimming, not just applique."

- Liz, a Happy Customer


I am so sure that you are going to love these Duckbill Scissors,
that
I am willing to completely guarantee it!
I will tell you more about the guarantee in a moment..
But first, as a special thank you for buying from us, you will receive the following super bonuses:
Super Bonus Number 1 -
Be Kept in the Loop for any Specials and Limited Offers
From time to time we come across great products and share specials deals exclusively with our valued customers. By purchasing from us you are automatically a valued part of our community. Enjoy!
Super Bonus Number 2 -
Valued at $275, Yours FREE!
5 Personal emails to me (Shelley)
- Gain expert advice from your online fashion design, quilting and sewing craft expert. Ask me your most burning questions for anything to do with how to use your walking foot, sewing, patchwork and colour selection. What better opportunity than being able to communicate one on one with someone qualified to give you the right advice?
This alone makes this an outstanding offer unique anywhere!
Your No-Nonsense 60 Day
100% Money Back Guarantee...
This item comes with our No-Nonsense, 60-Day 100% Money Back Guarantee!
In the unlikely event when the item doesn't meet your expectation, be sure to contact us within sixty (60) days.
We want you to have plenty of time to feel absolutely certain that you have what you've paid for!
If you're not 100% happy simply let us know and return the item in
original condition and packaging.
We will send you a full refund (excluding postage) promptly and courteously - No Questions Asked.
That means No Risk to You whatsoever!
So the only question is..... with so many uses,
is ONE pair really going to be enough, or do you need TWO?
Simply
Click The Add To Cart Button
To Get Yours Now!
Grab yours now and you can experience:
Smooth, pucker-free sewing......

Absolutely Stress-Free!

Get your projects

Done On Time

for that special occasion (instead of staying on some machine quilter's waiting list): whether it be a birthday, anniversary, or wedding!
Save bucket loads of Money - so

you can go fabric shopping (YAY)!

A sense of achievement

, because you've made something from start to finish.
No more piles of unfinished projects - instead, you will

churn out lots of handbags and other goodies

for your family to enjoy!
Professional finish to everything you've made - your friends will be dying to know your secrets.....

And what's more.... the money you invest in this amazing and essential tool is nothing to what you could receive back...
This is a
fantastic
opportunity to get your unfinished projects completed
and turn them into
family heirlooms to be loved and admired by all!
BUT....
Make Sure You Act Quickly.

We Have Only A Few In Stock.


Be Sure Get Yours Now While Stocks Last!


P.S.
Remember when you shop with us, all your purchases come with our
60 Day No Nonsense Money Back Guarantee
... No Questions Asked! Not 7 days, not 14 days, or even 30 days... You have TWO WHOLE MONTHS to be 100% sure you are happy with your purchase!
So you've got nothing to lose from buying right away.
P.P.S.
Act now to take advantage of our
FREE BONUS
of five personal emails to me (Shelley) for technical advice or anything sewing related. Hurry! Don't miss out...
We know sewing. But you know best.
Sometimes things don't work out according to plan. Not to worry - we have a 60 Day Money Back Guarantee to support you.
Your No-Nonsense 60 Day
100% Money Back Guarantee*
In the unlikely event when the item doesn't meet your expectation, be sure to contact us within sixty (60) days.
The benefits under this Guarantee are in addition to other rights and remedies under a law in relation to the product you have purchased.
We want you to have a plenty of time to feel absolutely certain that you have what you've paid for!
If you're not 100% happy simply let us know and return the item in original condition and packaging.
We'll send you a full refund (excluding postage) promptly and courteously - No Questions Asked.
So you can be sure you'll be happy with your purchases!
*Looking for the fine print? Check our terms and conditions for details.
Be The First To Review This Product!
Help other Sew Much Easier users shop smarter by writing reviews for products you have purchased.
Can't wait for it to arrive? We will get it to you ASAP.
Prompt Shipping - Your package will be sent promptly once payment is cleared. Usually it will be dispatched the next business day.
Combined Shipping - Want to save even more? We are happy to combine shipping for multiple items in your cart... it gets worked out when you check out.
Packaging and Sending - All your items will be packed well. We do everything we can to ensure your package arrives safely. In the unlikely event something does go wrong, simply contact us and we will do our best to resolve your concers.
Packaging Materials - We support "green policies" and recycle clean packaging where possible. Sometimes brand names on packaging may not necessarily match the content.
Simply click "Add to Cart" now and complete checkout so we can get it on it's way to you.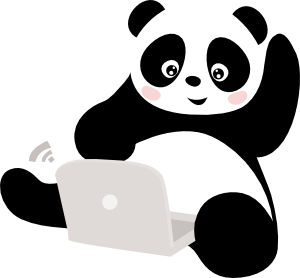 Would you like more information on this item?
Can we clarify anything else for you at all?


Please feel free to use the form below, or email hello@sewmucheasier.com or phone 1300 88 11 59.

Your message will be responded to ASAP, usually within 24 hours during business hours, Monday to Friday 9am to 5pm Australian Eastern Standard time.
---