Elna Press EP120 (Elnapress 120) Ironing Press
Fed Up

with Ironing
when you'd rather be doing something else?
Having Issue with Interfacing NOT sticking properly?
This might be Your
Perfect

solution....

Are you
sick
of
getting sore arms, neck and shoulders from using a small domestic iron for large items or large piles of wrinkly garments?

Does your

ironing session seem to go on forever

when you'd

rather be sewing

or doing something else?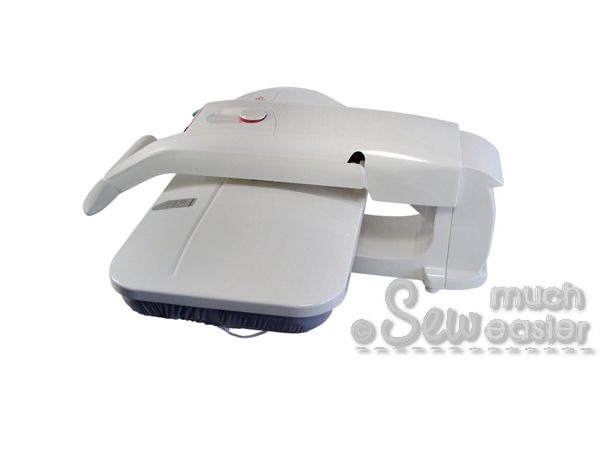 Ok, so you dream about having some help with ironing...
Except the reality is more like this...
If You Can Relate to this, then Read on....
We all

LOVE to sew

. And we're ALL busy.
You know how you look forward to having a little time to yourself and

just sew

.
And that's ALL you've really wanted to do all week.......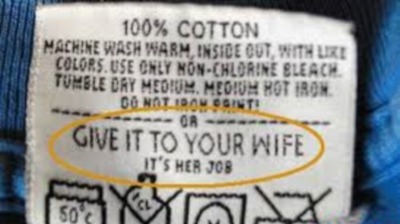 Except there's this little thing called "housework". And they don't just get done by themselves. Bummer.

Sometime you could've sworn that maybe all of the clothes come with THIS instruction -------------->>>


Grrrrrrrrr.
What if ironing could be done quickly, perfectly AND painlessly...?!
Think about how your local laundry / dry cleaner goes about pressing all day (under time pressure and always heaps to iron) - they use a press instead of an iron, don't they?
With Elnapress, you can re-create that professional result at home
without spending a fortune
on an industrial press (or laundromat bills). Imagine how you'd feel stepping out in beautifully pressed gaments every day!
NOTE: above photo shown for demostration purposes. Different model depicted.
How long does Elnapress take? Well, it takes two minutes to heat up, and each time you press it only stays down for a few seconds to take the wrinkles out - that means you can
HALF your ironing time
!
Does Elna press chew up heaps of electricity? It runs on just 600 to 800 watts (and takes less time to get the job done), that makes it
more efficient to run than a regular iron
- which helps you save on power bills too.
How compact is the Elnapress? Does it take up a lot of room? When not in use, you can lock your Elna press and stand it up straight. Then
it goes into a cupboard and
no one
has to know it's there
- people might just think that you are a natural domestic goddess. Let them :-)
NOTE: above photo shown for demostration purposes. Different model depicted.
What about safety? What if you forgot to turn it off? Your Elna press is designed to turn off the heating system after 10 seconds, and then turns itself off completely if you don't use it for 15 minutes. Phew - that's one less thing to worry about. Isn't
enjoying your peace of mind
priceless?!
Now, imagine yourself sitting comfortably in front of a table or bench, with an Elnapress in front of you (with the TV or music on). Place your cloth on the board and press down. Done. Next, place, press. Done.
Your ironing might even be

done

before the next commercial
- and you've been sitting down the whole time - with just one piece of equipment to put away!
Imagine how much simpler life can be
- no fiddly iron cavity to fill, no rickety ironing board to set up, no wrist and arm strain, and definitely no sore back / neck from standing up and bending over just to do a silly chore like ironing.
Could ironing really be effortless - with satisfying results?



See for Yourself. Here's the Elna Press in action:
Keen to try it out? Simply

Order one

Now!

"I hate ironing, by hate I mean I DETEST IT from the bottom of my heart. It's up there with doing dishes.

I bought this for Mum for Christmas and I'm hooked once I've seen how she loves it - so I bought one for myself and never looked back.

Sure - it works differently to a normal iron and I had a go a few times before getting the hang of it completely.

There are videos on YouTube that show tricks and speedy methods so you can really get the most value out of your Elna press. Well worth it. Get one."

- Kerry, a Happy Customer
Did you know....

More than just taking care of ironing in the housekeeping way, your Elna Press is also THE Best for applying fusible interfacing....

..... or anything fusible, for that matter (including Vliesofix).

Because the Elna press has a heated surface that is flat with NO holes and x 7 times larger than your houseold iron!

Now, how does that make it better, you ask?

Well, let me share a little confession...
Until recently, I've had a lot trouble applying iron-on interfacing at home with a normal iron. Yes, I know - I worked in the rag-trade. I was supposed to know better (how embarrassing)......
And of course, there
was
an industrial press at work, but working on personal sewing project at work was definitely out of the question *sigh*....

So, what makes the (humble household) iron

not

suitable for fusing?
When you try fusing the interfacing with a household iron, the hot surface is actually in the shape of the iron sole (with lots of holes) - which leaves indentation as you press and fuse.
The results? You get little ripples from applying pressure acrossed the piece.
No matter how careful you are, the duration and the amount of pressure isn't going to be identical each time. As you move and press, some area will fuse better than others. And that's how you end up with uneven results. Often the glue in some areas might not even be melted properly yet!
That's why when I make things at home
for fun
, I avoided projects that needed iron-on interfacing (and used the sewin-in type instead)!
If you've also had trouble fusing interfacing with a regular iron -
I can honestly say I know your pain
.
That is, until I fell in love with make handbags with patchwork cotton, and started taking lessons with non-other than the name behind "You Sew Girl" patterns - Nicole Mallialieu (Nikki!) herself. Apart from being the "Handbag Queen" - Nikki is simply THE source for all things interfacing.
In short, I learnt that iron-on interfacing often "makes or breaks" your project.
So much so that you can get away with using cheap fabric with GOOD interfacing, and the result will
still
be a million dollars
if and when
the interfasing has been fused and
become
part of the fabric itself (but
not
if the interfacing is ironed on poorly).
And Nikki's secret weapon? You guessed it - an Elna Press.
Of course - a dry heat press that comes with a perfectly smooth, hole-free heated area, which provides even pressure across your whole piece,
and
uniformed timing. It's a no brainer. And oh my - I've never had such
instant success with next to NO effort
- ever! Where has this marvel been all my life?!
So needless to say, this is the method I

actually use myself.



And I will share my secret with you.....
The

Easiest Way

of applying iron-on interfacing

properly

is with an

Elna Press!
And the added
BONUS
? You can get your ironing done -
Quickly
,
Easily
and with
Great Results
!
Simply

Click The Add To Cart Button

To Get Yours Now!

"I make handbags and purses and was spending way too much time bonding the fleece interfacing to my fabric with the iron. And then count to 20 with each press of the iron.

I was looking for a secoondhand Elna press when my husband insisted that I get this one. I thought it was an unnecessary expense but a new one with warranty does make sense.

Well, it has saved me a lot of time, no more counting as when the machines beeps the bond is complete and perfect. And it does a way better job then me and my old iron.

My finished product turns out nicer because the bond is better and consistent. Now I have freed up more time to sew, and I couldn't be happier."

- Sarah, a Happy Customer
Let's see what you get...
The Elna Press EP120 is brought to you by the same Australian team that distribute your Janome Sewing Machines. So you know you will be looked-after by the Experts.

This package includes:


Elnapress EP120

- quality entry model with excellent price tag!

Spray Bottle

- sprays water to create steam for professional results!

Ironing Cushion / Mitt

-

essential for those hard-to-reach area

Instruction Book

- so you and your new press can get to know each other :-)

Instructional DVD

- with expert tips on ironing

Power Cord

- with Australian plug

NOTE: above photo shown for demostration purposes. Different model depicted.


But What You'll Really Love are these Awesome Benefits....


Iron Like A Pro: Elnapress gives professional result without the cost and bulk on an industrial press. Imagine
stepping out in beautifully pressed gaments every day!

Size Matters (there, I said it): your Elna press can be easily stored in a cupboard when not in use. It
takes little space and stays out of sight
. Brilliant!

Thanks to the large ironing shoe and its 45 kg of automatic pressure, you can iron all clothes and fabrics efficiently and
save upto 50% of time
compare to normal ironing!

The elnapress consumes very little energy: just 600 to 800 watts, significantly less than a regular iron. That means
triple savings for you: time, energy and money.

Simplify your life
: Take your elnapress out, place it on a table and plug it in. That's it. No board to set up, no distilled water to pour, no noise: what a pleasure!

Stress-free: enjoy
ironing effortlessly
- just press and it's ironed. It's
easy, quick and satisfying
. Save wear and tear on yourself – just sit down, relax and iron.

Safety First: your Elnapress
turns off the heating system after 10 sec
in the closed position, and it shuts off automatically after sitting idle for 15 minutes.
No worries!
Ready to give it a go?

Order yours Now!

Did You Know.....


With Elnapress, you can save up to 50% of the usual ironing time.
Yes, it's true.
And you can Sit Down and iron your clothes
comfortably
at any table, and still produce professional results - imagine that!
And once you're done, your elnapress can be easily stored in a cupboard. Totally out of sight, and take up next to no space.
It's Easy, Quick and Convenient.
Isn't it time you try it out..?!
So, What's So Special About This Elna Press, anyway?
To understand how this Elna ironing press can help,
First let's look at some of the features:
IRON LIKE THE PROS
Pressure, heat and humidity: the three things combines will produce professional ironing results. The elnapress is the only machine to provide these three functions - which enable you to iron all clothes and all fabrics quickly, simply and comfortably - with impeccable finish - so you can step out looking (a feeling) a million dollars!
PERALUMAN HEATING SHOE
(rust & corrosion resistant)
The large heating shoe (7x the surface of a regular iron), together with its 45 kilos of automatic pressure, offers you incomparable comfort, whether you're ironing a jersey T-shirt, a delicate hand knit jumper or a three-piece suit. Perfect results every time!
PRECISE TEMPERATURE CONTROL
The electronic temperature control gives you confidence to care for all types of fabrics with different fibre content. No unwanted creases, no shine, and fabrics do not lose their shape. Your favourite garments will be well taken care of and they will last longer (and look better too).
Sounds impressive, huh?
I'm just glad it works.

"This Elna garment presser is great. Here are the top 3 benefits for me:

1. It takes me about 25-50% of the time to iron a a single shirt or pants comapares to a normal iron.

2. The energy used is to iron is considerably less. You're simply laying one piece of your garment (pant leg, shirt front, shirt sleeve, etc) on the ironing pad and then closer the cover. Do this about 4 times (at under 30 seconds - the presser itself takes only 6 seconds) and you're done. Compare that to using an iron where you're running your iron up and down the shirt / pants multiple times.

3. #1 & #2 combine to make my #3. Your clothes will look a lot better. Per #2, even if you could replicate the press using your iron (and you really can't), you're going to get tired or bored after a couple items. Similarly, even if you could iron a garment in the same amount of time (and you can't), you're going to get tired or bored.

I bet you're going to have a lot of unpressed clothes if you use an iron. Whereas with the Elna presser, just because of the low amount of time/energy used, you'll probably even press stuff you normally wouldn't like your jeans.

When I look at the price of this and the time/energy saved, I would consider it free because it pays for itself.

For someone who values their time and have better things to do then ironing, I would recommend by this."

- George, a Happy Customer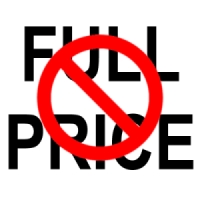 The new

Elna Press EP120

gives you a wide range of features in a top-level professional ironing press
......
without

breaking the bank.
The
Recommended Retail Price
(RRP) is
$699.00
-
but you

don't need to pay that much

when you shop with us (especiallly when we have a sale on)!

"This Elna press is well worth the money!

No longer do I have to take pants to cleaners to get heavy starched and pressed.

So simple to use - now I just use spray-on liquid starch and this press has them looking wonderful in very little time.

Once you get used to it it is very very easy to use. Love the portability as it stores out of way easily and is light enough to not have to strain to pick it up."

- Jan, a Happy Customer
Here, See it in Action...
Now just imagine life WITHOUT your Elna Press.....
And what difference having an Elna Press would make.....
a few details for anyone who's technically minded:
Elna Press Iron EP120
(Swiss Designed, Made in Turkey)
DIMENSIONS AND WEIGHT
Ironing board dimensions : 62 cm x 25 cm
External dimensions in closed position : 65 x 54.5 x 21.5 cm
Total weight : 10.5 kg / 23 lb
Four colours carton dimensions : 72 cm x 64.5 cm x 28.5 cm
TECHNICAL DETAILS
Ironing board: 11 layers of Finnish birch wood (same wood used in saunas)
Heating shoe in Peraluman (which is a special alumnium & magnesium alloy)
Automatic pressure of 45 kg (100 lb)
Voltage (specifically for Australia): 220-240 V
Initial electrical input: 1000 W
Average consumption of 600-800 W
Electronical temperature indicator
Control panel for temperature adjustment
SAFETY
Electronic safety buzzer and electrical cut off after 10 seconds of inactivity in closed position.
Electronic safety buzzer and automatic cut off power if the elnapress isn't used for 15 minutes.
Integrated movable and fixed handle
Locking mechanism for safe transport
ACCESSORIES
Spray Bottle
Ironing cushion
Instructions Manual
Instructional DVD
Simply

Click The Add To Cart Button

To Get Yours Now!

Still not sure?
Here's what one (of many) happy customers had to say after purchasing their Elan Press:

"This Elnapress is the best thing I purchased. It makes ALL, did I mention, ALL my ironing chores easy and fast.

My sheets were creasing and rolling at the top and it was annoying. With the Elnapress I got the tops smoothed out and felt like a queen sleeping in these fabulous sheets! It sure can spoil you!

I love this product because it does a great job at pressing T shirts, ironing long sleeved shirts, and putting a nice crease in my jeans.

I have also used it to do T shirt transfer and appliques. Works perfectly.

It is definitely not cheap, but I'm really enjoying it! I would recommend this to any one who hates ironing."

- Pam, a Happy Customer
We have been fortunate enough to source a few of these excellent machines for Our Customers....
BUT.... Make Sure You Act Quickly.
We Have Only A Few In Stock.
Be Sure Get Yours Now While Stocks Last!
IMPORTANT
Your Machine is Well Protected for Safe Travel.....
So when you open the box, your will find the new Elna Press EP120 nice and snug inside its own foam cut-out.
I always make sure that my customers
keep these foam cut-outs along with the box
it came in - just in case you need to move house or put your machine into storage.
Also, in the highly unlikely event where you may need to send the machine back to us for a any reason, the machine will need to
reach us in all of its original package
, because we cannot be responsible for any damage incurred in transit.
The
best way to ensure safe travel for your machine
is to simply KEEP every bit of the packaging and put them back inside the box, then just store the box out of the way.
Easy!
Super Bonuses
As a Savvy Shopper.....
.... You can spot a good deal when you see one
.
The

support and bonuses I'm providing you

as my customer are

totally unique & CANNOT be found anywhere else.


Check our feedback levels to know you're dealing with the original and the best.
With us you'll get a fantastic machine, real advice & great value for money. Guaranteed!

Super Bonus Number 1
-
Be Kept in the Loop for Any Specials and Limited Offers
From time to time we come across great products and share specials deals exclusively with our valued customers. By purchasing from us you are automatically a valued part of our community. Enjoy!

Super Bonus Number 2
-
Valued at $275, Yours FREE!
5 Personal emails to me (Shelley) - Gain expert advice from your online fashion design, quilting and sewing craft expert. Ask me your most burning questions for anything to do with how to use your new machine, sewing, patchwork and colour selection. What better opportunity than being able to communicate one on one with someone qualified to give you the right advice? This alone makes this an outstanding offer unique anywhere!

Super Bonus Number 3
-
Geniune Full 2-Year Warranty, Priceless For Your Peace Of Mind FREE!
I know a new sewing machine is a major purchase and it's important for you to be covered in the unlikely event that there are any faults with your machine.

Super Bonus Number 4
-
A Full 60 Day Money Back Guarantee, Eliminates Any Risk To You!
If there's any reason you're not thrilled with your new Elan when it arrives then simply let me know and I'll make arrangements for it to be returned and organise a prompt refund. Read on below for more details about this fantastic guarantee.

Keep reading below to find out more about the warranty I am providing you as my customer.......
!!! WARNING !!!
Be Cautious Of Others Who Copy My Listings Or
Claim To Offer The Same Guarantee Or Warranty...
Simply ask yourself:
Are they a sewing specialist with genuine expertise in what they are selling?
Do they have a consistent track record of happy customers who have bought the same machine?
Will they still be around to honour their promises and provide support if you need it?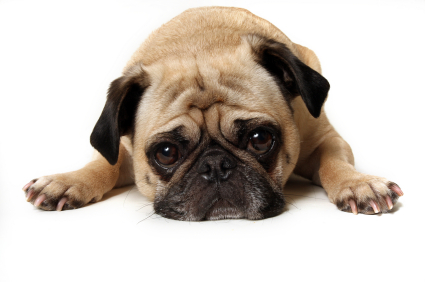 I wouldn't want your shopping experience to be a disappointment.
...
Wouldn't you rather
shop with someone who also has a

passion

for sewing
and
happy

to provide on-going support
and follow up service you might need?
Guarantee
Your No-Nonsense
~ 60 Day ~
100% Money Back Guarantee...
This machine comes with our No-Nonsense, 60-Day, 100% Money Back Guarantee!
In the unlikely event when the machine doesn't meet your expectation, be sure to contact us within sixty (60) days.
We want you to have plenty of time to feel absolutely certain that you have what you've paid for!

If you're not 100% happy simply let us know and return the machine in original condition and packaging.
We will send you a full refund (excluding postage) promptly and courteously - No Questions Asked.
That means No Risk to You whatsoever!
Warranty
You get a Two Year Warranty with us!
That's Right.
Because you are dealing with a

Trusted Seller

who is not only a Passionate Fellow Sewist, but also Fully Supported by Sewing Industry Stalwarts with 48 years of experience combined.

We give you a

Two-Year, Back-to-Base Warranty,

no less than any brick-and-mortar shop.
Many of our customers keep coming back because they know that
we take care of our customers in time of need.
Because

to us, you're not just a transaction.

You Are

Part of the Sew Much Easier Family

and we mean it.
That means we are providing You with our own
Full 2 Year Back to Base Warranty
covering all Manufacturing Faults,
so you have nothing to worry about when you shop with us!
Here is the deal:
You get a Two-Year, Back-To-Base Warranty with us!
That's Right.

Not 12 months.

You get a FULL 2 Years,

24 months in total - from the date of purchase.
We believe in the product so much, we are Giving You More than just the bare minimum!
Why?
Because your peace of mind is important to us.
When You purchase from us, You are automatically under OUR warranty.
No need to send warranty cards back to us - We will simply keep your details on file and contact you from time to time just to make sure you're happy.
The warranty is a return to base warranty, so in the unlikely event your machine needs repair from manufacturing faults, simply return it to us with shipping charges prepaid from your end.
You may want to
hold on to the original box with ALL internal packaging
, so that your machine is well-protected if and when you ever need to send it anywhere.
We cannot accept COD or unpaid deliveries.
We take care of the repair AND courier it back to you for FREE.
If your machine is unrepairable then we reserve the right to either replace your machine or give you a full refund of your purchase price excluding delivery costs. Please see our terms for full details.
We count on you to help us look after you.
As with all warranties, a few reasonable conditions do apply.
Please read on:
Damage caused by neglect or misuse of the product is not covered. This includes using the item outside it's recommended limits, or not adhering to the recommended usage guidelines contained within the product user guidelines contained withing the product user guide.





Wear-and-Tear or Expendable parts are not covered. Including but not limited to things like needles, belts, springs, light bulbs, bobbins, bobbin cases, thread cutters and needle plates that will need replacement from time to time.



Approval to return your machine to us under warranty must be granted before you send it because we need to know what the issue is in order to work out the best solution for you.

Refer to our full terms and conditions for more details on this warranty.

When you buy from us you are accepting these terms and conditions.

At any stage if you have a question,
all you need to do is contact us via email and we will respond to you promptly and courteously.
We are here for you......



...... and always do our best to resolve any concerns with a

positive

outcome.
Shop with Confidence - We Look After You with Genuine Warranty!
Go Ahead And

Grab Yourself a Great Elna NOW

And Enjoy Your Ironing Experience!
Still Deciding?


Check Out What Another Happy Elna Press Owners Say About it...

"This Elna press works much better than I expected. No complaints at all. I am so happy with it!

I have had it for a number of months now and it is great! It doesn't completely replace your iron......but it sure makes ironing time go faster if the item doesn't need intricate pressing though I do press my bling jeans with this presser.

It is wonderful if you like to press your sheets. I do.

I would recommend this item to anyone needing to cut down their ironing time. The press works fast and it presses with such ease. I especially like the function that lets you know when to raise the presser off of the clothes.

It was unusual for me to buy online but I decided to give this one a try. BOY AM I GLAD I DID."

- Deb, a Happy Customer

Keen To Try It Out For Yourself?
Simply
order Now
Because you deserve it!
NOTE: above photo shown for demostration purposes. Different model depicted.

Grab yours now and you can experience:
Getting all your ironing done quickly......

Absolutely Stress-Free!

Save electricity bills by using an energy efficient product - so

you can go shopping (YAY)!

A sense of achievement

, because you've done something with a professional method.

No more

piles of unfinished ironing - instead, you will be able to impress yourself and others! Instead, you can proudly step out in professionally presented wardrobe -

everyone will be dying to know your secrets.....
Why Wait?.. Simply
Click Buy
And
Order Yours Now!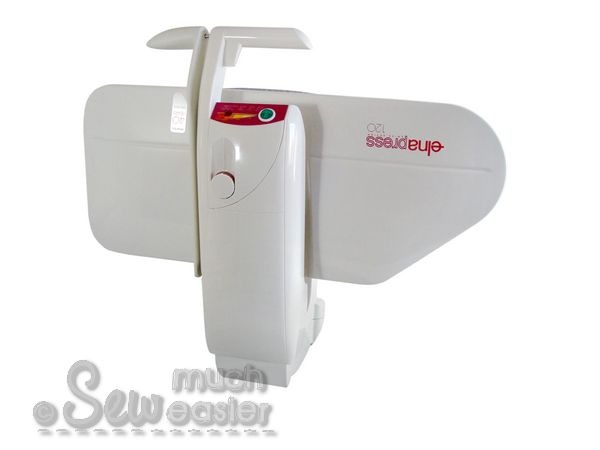 What's more.... the money you invest in this essential tool is nothing to
how much more you'll enjoy
your creativity with your new found secret weapon...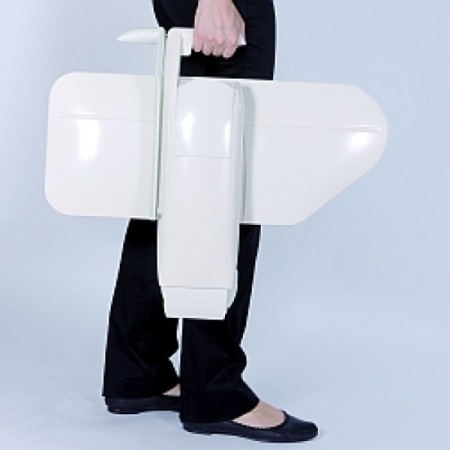 Plus, you can now
experience the difference for yourself absolutely risk free.
So the only question
is ONE really going to be enough, or should you get a Second One for a friend?
Simply

Click The Add To Cart Button

To Get Yours Now!
We know sewing. But you know best.
Sometimes things don't work out according to plan. Not to worry - we have a 60 Day Money Back Guarantee to support you.
Your No-Nonsense 60 Day
100% Money Back Guarantee*
In the unlikely event when the item doesn't meet your expectation, be sure to contact us within sixty (60) days.
The benefits under this Guarantee are in addition to other rights and remedies under a law in relation to the product you have purchased.
We want you to have a plenty of time to feel absolutely certain that you have what you've paid for!
If you're not 100% happy simply let us know and return the item in original condition and packaging.
We'll send you a full refund (excluding postage) promptly and courteously - No Questions Asked.
So you can be sure you'll be happy with your purchases!
*Looking for the fine print? Check our terms and conditions for details.
Be The First To Review This Product!
Help other Sew Much Easier users shop smarter by writing reviews for products you have purchased.
Can't wait for it to arrive? We will get it to you ASAP.
Prompt Shipping - Your package will be sent promptly once payment is cleared. Usually it will be dispatched the next business day.
Combined Shipping - Want to save even more? We are happy to combine shipping for multiple items in your cart... it gets worked out when you check out.
Packaging and Sending - All your items will be packed well. We do everything we can to ensure your package arrives safely. In the unlikely event something does go wrong, simply contact us and we will do our best to resolve your concers.
Packaging Materials - We support "green policies" and recycle clean packaging where possible. Sometimes brand names on packaging may not necessarily match the content.
Simply click "Add to Cart" now and complete checkout so we can get it on it's way to you.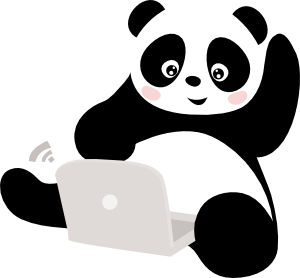 Would you like more information on this item?
Can we clarify anything else for you at all?


Please feel free to use the form below, or email hello@sewmucheasier.com or phone 1300 88 11 59.

Your message will be responded to ASAP, usually within 24 hours during business hours, Monday to Friday 9am to 5pm Australian Eastern Standard time.
---