Industrial Steam Iron Snail by Comel Italy
Industrial

Secret Exposed:
Your Daily Ironing & Pressing Done Quickly & Easily
With minimal effort
& Perfect Results Everytime!
Read on

to find out more...
So,
You Love to Sew
. Creating something unique means the world to you.
And you're awesome at it. Everyone you know tells you that you should go into business, so you finally took the plunge to make sewing your livelyhood. Hooray!
Next, you've decided to (1) Opened an Etsy store, or (2) Signed up for your next local handmade market, or (3) Started taking on private made-to-measure clients in your spare room / garage / attic, or (4) All of the above.
Fast forward a few days / weeks / months. Your business is doing well, you're busier than ever. Orders are rolling in, all of a sudden you are Flat-out. Your sewing machine is coping well (touch wood), but your trusty old iron just won't do any more. Now What?
I know what you might be thinking. Invest in a posh ironing system - like EuroPro or LauraStar. You've seen the demo at shopping centres, they look impressive, and come in pretty colours. Right?
Most of us Sewists have dreamt of owning a posh steam iron system - such as LauraStar or EuroPro - that's the FACT.
But that's a lot of money.

How do you know it would cope with YOUR budding sewing business?

Especially when you're putting EVERYTHING you've made into your business expenses (most likely towards fabric).

You feel that you really need to get some advice - from someone other than the sales people who are trying to sell you one of their products
(
do you trust salesmen in polyester suits who do not sew
)?
As a formally trained Fashion & Textile Designer, I know how important it is to press perfectly with the minimum amount of effort - afterall, when you sell clothes or make quilts for a living, there is simply NO room for poorly pressed results!
So I know that how much easier it will be for you to
achieve
perfect results with less frustration
simply by having the right tools for the job. After all...
we all want to have fun enjoying our creative time (while getting things done quickly with perfect results)
rather than struggling and swearing... right?
The Secret Weapon

that takes the stress out of ironing is a

Comel Industrial Steam Iron.
Well, I'll share my story with you....
During my years studying to become a Fashion Designer, I was seduced by the a certain brand of steam iron system at my local shopping centre. I made an impulse decision and next thing I knew - that posh steam iron system was taking up residence in my little studio. Literally.
I hadn't realised how BIG it was (I swear it didn't look at big when I bought it). And sure, it was great to finally be able to have a half-decent iron on hand, I also desperately needed the room for making patterns and cutting out.
And then I noticed my power bill went up. By quite a lot. Oh my.
Now, don't get me wrong. This ironing system was lovely. It did the job. But when I finally needed to get some repair work done, I was told that my bill would be somewhere between $350 to $550, parts would be extra. Or, I could always trade my old one in for a new one (and pay the difference, which would be close to $1000)....
That was when I started looking elsewhere.
There has GOT to be a better system. Maybe one that's like what we use at Fashion School...? Sure, they ain't pretty like the branded ones, but I KNOW they work. And I've never seem them break down. Ever.
My research led me to my industrial contacts, who have been serving the rag trade for three generations - since the 1920s - and have technicians in house (these are men in chinos who DO sew). So I got heaps of practical advice. And my very own Industrial Steam System. And I sew happily ever after :-)
So this is the solution I

actually use myself.



And I will share my secret with you.....
The Secret Weapon
Of Getting Ironing Done, Quickly, Easily, and Perfectly is with an
Industrial Steam Generator Iron!
No doubt you've already found out.....
Why ironing with store-bought domestic iron is such a

PAIN

... Especially when YOU have a business to run. Or some serious sewing to be done. Or Both.
Takes too much time,
Poor results,
Not enough steam,
Steam not strong enough,
Won't fuse your interfacing properly,
Staining caused by scale build-up,
Constantly having to Stop. Refill and Wait,
Takes elbow grease to remove stubborn creases...
This means
by investing in a better iron, there will be No More Frustration or wasted time, that means you will
get 'em done with minimal time and effort
, so you can get on with other important things.
Sounds Good?

"Received my new iron a couple days ago and I love it.

Easy to use and the steam is amazing!! I went from LauraStar to this and there is NO comparison. My new iron cuts my ironing time in half.

I had so much fun with it - after having done all my pressing, I started ironing my sheets just to continue ironing. It is that good.

This iron is from Italy and very well made. You won't be sorry."

- Ruth, a Happy Customer
So, What's so special about Comel "Snail" Steam Generator Iron?
Great question - glad you asked :-)

The biggest difference between a Steam Generator industrial iron and a domestic iron is where the water is kept.

You know how a normal iron needs to be filled with water IN the iron itself (often through a tiny opening in a funny angle).... kinda fiddly, and you are most likely to spill water everywhere.

Sound familiar?



Worse still, you HAVE to keep topping the iron up with water, or there will be NO steam. Bugger.

Well, with the Comel Steam Iron, the water tank is an actual tank (made of real metal). Water goes into a proper opening, and

you fill it up ONCE*. And you turn it on. That's it.



The best thing about the Comel Snail is that you

don't need to worry about scale built-up

inside the iron. That means your

clothes will stay clean

while you iron

, without any risk of staining!

On top of that, you will

enjoy professional results

from the strong, continuous steam from an industrial iron - without having to own a drycleaner or clothing manufacturing business.

What you get is a compact, cleverly designed steam generated iron,

perfectly made for your handmade business

as well as
cutting the time and effort
in your chores in half.... so

you will have MORE time and energy

for sewing. Yay!
*NOTE: you will only need to refill when there is no steam left. How long that takes despends on how much steam you actually use. This varies from fabric to fabric, and the type of work you do.

"I've had this steam iron for a couple of weeks, and it is a delight to use.

This is a no-frills commercial grade steam generator. The iron has a temperature control and a steam trigger. The boiler unit has two on-off switches: one for the boiler itself and one for the iron. Oh, and a low-water warning light. That's it.

What's great is the quality and quantity of steam this thing puts out..

Unlike ordinary irons, this steam blast can be held for quite a long while without losing power. Also unlike ordinary irons and some boiler/iron combos, this steam is continuous steam under pressure.

Recently I have been doing mostly garment construction, so I have been prefolding things like plackets, ironing a lot of seams and a lot of pre-shrunk lengths of fabric between the dryer and the cutting board.

This unit works significantly faster than the conventional steam iron I was using. Maybe 50% faster on simple folds or flat ironing, and several times faster when trying to set crisp folds on six to eight layers of fabric (like the triangle fold on the end of a placket).

The steam is generated in the boiler unit, at the far end of the hose, not in the iron itself. The hose is amply long to reach across the full length of an ironing board, while still letting you maneuver the iron. It doesn't get in the way due to the built-in spring-loaded support arm for the hose.

As a commercial unit, this is both less expensive and more durable than similar domestic steam generator irons. And it has a large boiler tank made of metal - which is why I've chosen this one over LauraStar.

While the outside of the boiler unit gets uncomfortably warm, it does not seem to be a burn hazard. I don't hesitate to put it on a board.

The boiler unit comes with its own sillicon mat so you can set the hot iron directly on it. This is good becxuase you can't set the iron on its end because the steam plumbing comes out there.

The only drawback to a unit like this is the relatively slow heatup and cooldown time. Allow 15 minutes (20 at the most) to bring the boiler up to steam heat from room temperature.

And allow an hour to cool off and open up a filled boiler after making steam. Since one filling satisfies my needs (and I have mine on all day), this drawback has not been a problem for me at all."

- Anne, a Happy Customer
What Are the Benefits of Comel Steam Iron?
Professional results every time

- thanks to the industrial-strength pressure and continuous steam that does the work for you!
The steam is created in a

separate water tank

made of top quality stainless steel - NOT plastic, like other leading brands - which means

you can run it all day

* (if you have all day to sew, that is).

Less effort in getting stubborn creases out

- just watch the steam work its magic (no elbow grease required)
No fiddling around with constant water fill-up.

Just fill the tank up once

*, and off you go.

Safer than domestic iron

because it has a built-in temperature control. The element stops heating when the temperature is reached and the unit maintains its heat when not in use. Just turn it off when you're finished of the day.

Made to last, with real metal

and industrial-standard components. No a throw-away plastic product like others.

That means less waste to to go to landfill - and NO guilt.

Less power consumption overall

comparing with than any domestic iron. The Comel iron itself uses 850w (whereas domestic irons tend to go from 2000 w to 2500 w).

Quick and Easy to repair

(in the unlikely case when it needs some repair down the track), because your

heating element is underneath

(NOT inside the tank, so there is no need to open the whole unit up)

, and all the parts are always available.
*NOTE: while the system is designed to stay on for long period of time, you do need to refill when there is no steam left. How long it takes in between refill despends on how much steam you actually use. This varies from fabric to fabric, and the type of work you do.
PLUS...
Did You Know
a Well-Designed Industrial Iron Can Reduce Your Carbon Footprint...

And Your Power Bill?
By simply switching to using Comel Steam Generated Iron instead of standard domestic iron you can
save energy
and help
reduce landfill
by NOT having to replace your iron for a long time!
Your daily contribution can add up over time...
Which means when you
Switch to using well-designed industrial
products, you canactually
SAVE money
over time..!!
Let's see what you get...
Stainless Steel Pressurised Water Tank / Boiler
Heavy-Duty Industrial Iron with Steam Trigger
Sillicon Rubber Mat
Screw Cap for Pressurised Boiler
& Rubber Seal / Washer (to ensure unit is airtight)
Flex Support (to get the cord
out of your way)
And, last but not least - an Australian Plug!

"I've had this iron for over a year now and am very pleased with it. After going through a few basic home irons, I wanted to invest in something nicer, so I researched and compared both 'professional' and 'industrial' steam generator irons.

I decided on the industrial steam generator type for a variety of reasons, including the quality of steam and ability to produce good steam without running out all the time.

While there are a few steam generator irons specifically marketed to the home user (like LauraStar), what I ended up with is basically an entry-level industrial iron. And I couldn't be happier.

Comel did a good thing making a more affordable and compact steam generator. It has a great build and quality, is easy to clean and fill, and a small size for the home user.

As for the pressing itself, I'm in love. I have so much more control over my pressing than I did with other irons. Yes, the steam is amazing, and strong. There is no spitting or dribbling water.

If you've been looking for a great, reliable iron, this is it."

- Christine, a Happy Customer
How Does a Steam Generator Iron work?
Fairly simple, actually.
Just like how pressure cooker works -
water is heated in a sealed container to create steam
, and the steam built-up inside an airtight container which creates pressure. Voila! Pressurised steam!
You see, the boiling point of water is 100°C. When boiling with in a pot with no cap, no matter how much you heat, it will never go past the temperature of 100°C because of evaporation. Also the vaporised steam remains the same temperature of the boiling water - which stays at 100°C.
This is as hot as any domestic iron gets. Because the plastic containers are not made to similate pressure cookers (and definitely NOT airtight).
Now, when you heat water with a sealed cap, in
an airtight container
, vaporised steam will try to escape but because it is a sealed environment it will not be able to escape.
This results is the
build up of pressure
.
That means as the temperature rises the pressure also increases, while the boiling point of water increases as the pressure rises, resulting in superheated water which
can reach a temperature of up to 121°C.
That's how hot your steam can be - that's pretty hot (so be extra careful)!
At this point, it is useful to know that
steam has 6 times the heat potential
when it condenses (changes from gas to liquid state of matter) on a cool surface - which is the item you're ironing. The steam is push through into the iron itself, and when you push the trigger, it releases the pressurised steam, into the fabric and forces the wrinkles out. Just like that.
Sounds impressive, huh?
I'm just glad it works.

"I had previous purchased a Euro Pro steam generator iron, which was quite impressive. It finally "died" and you can no longer get them repaired in Australia because parts are no longer available.

I thought I would buy a LauraStar this time, and that's when a friend of mine told me that her Laura Star repair bills were ridiculous. So I somehow found this industrial one instead.

Oh my goodness, this is the smoothest, easiest and quickest iron I have ever had. Without trying to discredit the Euro Pro product I had, my new iron made the Euro Pro seem like a 'travel iron', by comparison.

I AM SO VERY GLAD that I purchased this product. My ironing time is divided in half, because 'one swipe' is all it takes. The feature of being able to hold the steam button down saves a LOT of time when ironing table cloths, etc. Truely, this was an excellent choice!"

- Bernadette, a Happy Customer
If You want
a simple solution to make the most of your daily ironing...
Here is the solution!
When you do your pressing

WITHOUT a Steam Generator Iron

, you will find:
You instinctively use elbow grease and put pressure on your ironing board
Because the wrinkles won't budge, you press harder
By the time you realised how tired you are, you have already wasted a lot of time
Worst of all: you STILL have MORE ironing to do. Oh boy.
Why?
Because standard household irons are NOT designed with professional results in mind.
Instead, they are mass produced to meet the budget of an average household.
You see...

Not All Irons are Created Equal.
Why
should you
waste your time,
put up with
poor results,
and feel
tired & stressed
under your workload
when you really should be enjoying your creativity?!
Why not Get an Industrial Steam Iron and

Experience the Difference

for yourself...!
What this industrial iron will do is simply
help you iron better and faster
.....
How?
Just by switching it on, WHENEVER you need to do any pressing or ironing.... WHATEVER your heart desires!
And you get to do this WHEREVER you can find
a power point
and
a comfortable spot
!
And the most important thing is -
Running Your Own Creative Business is supposed to be FUN, remember?
Comel Italy? Never heard of this brand before...
Neither had I. At First.
Until I looked at the brand name on the industrial irons we use at the Fashion School - they are all made by Comel Italy.
It turns out that Comel has been around since the 1970s, and are quite well-known as a leading European company in manufacturing ironing equipment.

They
specialise only in the best steam generator ironing systems
, designed and made for garment manufacturing and drycleaning industries. Talk about being specialists!
Because the team at Comel Italy are more interested in engineering, and less interested in marketing (unlike other known-brand names), most of us have never heard of them.
In fact, they don't even have a proper website, since they
sell directly to trade only
- to the people who they have known and served for decades - that's why Comel Italy's products have never really been made publicly available.
Until Now.
That means
YOU are among the privileged few
that will enjoy the rare opportunity in owning one of these marvels, just like

some of the best European

fashion houses!

"Like many others, I've owned Euro-pro steam generator irons for over 10 years and loved them! When my last iron finally died (and found out it can no longer be repaired in Aus), I decided to try the Laura-star. It was good at first (though not as good as the Euro-Pro), but within a few short months it began to have problems. Finally, after 13 months, it just died - DEAD!

I spent a lot of time searching out another brand like EuroPro to no avail. Then quite by chance, I came across this Italian brand called "Comel" which I had never heard of before, but my drycleaner uses it and swears by it, so I gave it a go.

WOW!!! The steam is amazing! The ease of ironing far surpasses EuroPro or LauraStar. This is, without a doubt, the best iron I've ever owned. Highly recommended!"

- Rosa, a Happy Customer
To Refill... As Simple as 1, 2, 3
1. Simply check that there is NO steam left in the unit (test the iron to find out).
2. Unplug the unit and wait 20 minutes for the pressure in the tank to subside.
3. Unscrew the cap (carefully, because the tank retains heat and may still be hot). Refill.
Shhhh..... Behind The Scene Secrets
Did you know
that some leading bridal salons and designers have
ditched other known-brand steam pressing systems
, in favour of the Italian-Made, Comel Steam Generator Irons?
It is true.
Many of the high-end boutique designers like Mimma Priolo from Camberwell and Anna Campbell from Armadale / Brunswick have made the switch (after repeated failures and costly repairs of the other known-name brand ironing systems).
And our source in the industry can confirm that those who made the switch are

100% happy

, and would never look back.

"I've only used this steam generator for couple of weeks and totally love it!

My husband wears dress shirts to work and his shirts never looked properly ironed, even though I had a Laura Star steam iron set on the highest setting and I would spray his shirts with water and starch before ironing.

When that finally broke, we decided to go with an industrial steam generator instead. WHAT A DIFFERENCE!!! Because it gets the job done in 1-2 goes, vs. 4-5 with my previous steam iron.

I can iron 4 shirts in one go, which use a lot of steam. The continuous steam works great, all I need to do was hold down the trigger.

I like steam on demand though, and the button is very easy to press, almost effortlessly, cutting time in half.

Now I'm enjoying excellent results everytime. Happy customer so far!"

- Georgina, a Happy Customer
Some DOs and DON'Ts....
As with any major appliances, here are a few things to remember.
These are common sense, really.
Don't...

use adaptors, extension cord or power board.
Do...

plug the unit into a power point directly.
Always.
Don't...
Touch the unit or cord with damp, wet hands or feet.
Do...
Be careful working around the unit, because the surface can be hot.
Don't...
Immerse unit in water.
Electricity and water don't mix.
Do...
Make sure unit is turned off and disconnected from power point before cleaning or moving it.
Don't...
Use unit in the bathroom or damp environment.
Do...
Disconnect the plug from the power point when not in use.
Don't...
Allow children near the unit, because it can be hot for some time after it has been switched off.
Do...
Let the unit cool down completely before putting away.
Don't...
Leave unit unattended when it is on.
Do...
Keep the screw cap firmly on when the unit is under pressure (i.e. producing steam).
Don't...
Overfill the watertank.
Do...
Clean the tank regularly, by tipping the tank out and draining it completely.
Don't...
Attempt to drain or tip water tank when the unit is still hot.
Do...
Have services or repairs done by an authorised technician.
Don't...
Attempt any services or repair yourself - including dismantling or opening the unit.
Attention - HOT Surface!!
This is an industrial product, capable of producing and retaining temperature ABOVE standard boiling point.
The Unit will stay hot

after it has been switched off.



Please be EXTRA careful, and

DO NOT allow children near the unit.
Here's a few details for anyone who's technically minded:
Power Requirements: 230V - Plugs Directly into any standard Australian power outlet
Boiler Tank Capacity: 1 litre
Boiler Pressure: 2.5 bar*
Wattage on Boiler Tank: 1000 watts
Wattage on Iron: 850 watts
Nett Weight: ~ 9.5 kg
Gross Weight: ~ 10 kg
Note: Power surge may damage unit. Having surge protection at your premises is recommended.
*Shown as a guide only. The bar unit being shown in appliances tend to vary by products and brands, therefore seeing more bar unit does NOT mean that product or brand with higher bar units is better.
Grab yours now and you can experience:
Perfect results consistently......

Absolutely Stress-Free!

Your project

Done On Time

for that special occasion: whether it be a birthday, a party, or wedding!
Save bucket loads of Money by avoiding costly mistakes - so

you can go fabric shopping (YAY)!

A sense of achievement

, because you've made something with proven industrial method.

No more

piles of unfinished projects - instead, you will be able to create more finished results!
A professional result to everything you've made -

your friends will be dying to know your secrets.....

"I love how the boiler within this system is capable of producing constant steam once the reservoir is up to temperature, and it is this steam that does most of the work for you.

When I was looking for a steam iron, I did my research online. My research led me to this "Comel" brand, I had a few questions. So, I called the seller and learnt that the technical support are very knowledgable, they said that they stock all of the parts used to manufacture this machine. So, obtaining repair parts if and when I need to would not be an issue.

So far I have been using this product for about 2 weeks. I am able to save money on dry cleaning, I am also now able to touch up my wool garments at home in-between cleanings. The recommendation was made to get an ironing shoe to prevent any discoloration, which I end up buying as well.

My husband's shirts now look exactly like they do when they come from the dry cleaners. I would have no problem at all recommending this product to anyone."

- Angela, a Happy Customer
Keen To Try It Out For Yourself?
I'm so sure that you are going to love your new steam genertor ironing system, that I am willing to
completely guarantee it...
so you'll be able to try it out for yourself and see first hand how much of a difference it makes
absolutely risk free!
I'll tell you more about the guarantee in a moment.. but first let's check wether an Industrial Steam Iron is not right for you...
This Steam Generator Iron is NOT for you if
:
You have physical conditions that makes you sensitive to heat and steam (please check with your doctor before purchasing).
You are worried about having hot surfaces around.
You are not prepared to invest in proper industrial equipment for yourself or your business.
You prefer other name-brand products.
This Industrial Steam Generator Iron is ideal for:
Budding Fashion Designers,
Boutique Business Owners,
Indie Market Stall Holders,
Small Fashion Production Studios,
Tailors and Dressmakers,
Teaching facilities,
Milleners,
Costume hire,
Drycleaners,
Art professionals,
Patchwork / quilters,
Textiles artists,
and other creative individuals.....
If any of these sounds like you we're ready to get your Steam Generator Iron on its way to you,
delivered anywhere in Australia!
But first, as a special thank you for buying from us, you will receive the following super bonuses:
Super Bonus Number 1 -
Be Kept in the Loop for any Specials and Limited Offers
From time to time we come across great products and share specials deals exclusively with our valued customers. By purchasing from us you are automatically a valued part of our community. Enjoy!
Super Bonus Number 2 -
Valued at $275, Yours FREE!
5 Personal emails to me (Shelley)
- Gain expert advice from your online fashion design, quilting and sewing craft expert. Ask me your most burning questions for anything to do with how to use your walking foot, sewing, patchwork and colour selection. What better opportunity than being able to communicate one on one with someone qualified to give you the right advice?
This alone makes this an outstanding offer unique anywhere!
Why Wait?.. Simply
Click
And
Order Yours Now!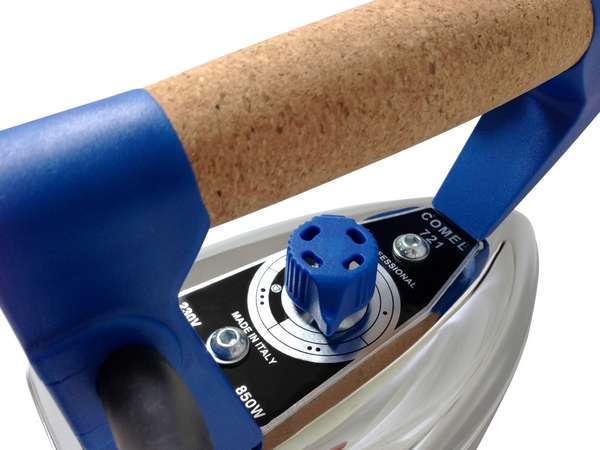 Just Imagine.... the money you invest in proper equipment is nothing to
how much more you'll enjoy
your creative pursuits with your new found secret weapon...
Plus, you can now
experience the difference for yourself absolutely risk free.
I know you'll be glad you did.
Here's how...
Your No-Nonsense 60 Day
100% Money Back Guarantee...
This item comes with our No-Nonsense, 60-Day 100% Money Back Guarantee!
In the unlikely event when the item doesn't meet your expectation, be sure to contact us within sixty (60) days.
We want you to have plenty of time to feel absolutely certain that you have what you've paid for!
If you're not 100% happy simply let us know and return the item in
original condition and packaging.
We will send you a full refund (excluding postage) promptly and courteously - No Questions Asked.
That means No Risk to You whatsoever!
So the only question is
Do You Value Your Time and Effort Enough, to invest in a proper industrial ironing system?
Simply

Click The Add To Cart Button

To Get Yours Now!
We know sewing. But you know best.
Sometimes things don't work out according to plan. Not to worry - we have a 60 Day Money Back Guarantee to support you.
Your No-Nonsense 60 Day
100% Money Back Guarantee*
In the unlikely event when the item doesn't meet your expectation, be sure to contact us within sixty (60) days.
The benefits under this Guarantee are in addition to other rights and remedies under a law in relation to the product you have purchased.
We want you to have a plenty of time to feel absolutely certain that you have what you've paid for!
If you're not 100% happy simply let us know and return the item in original condition and packaging.
We'll send you a full refund (excluding postage) promptly and courteously - No Questions Asked.
So you can be sure you'll be happy with your purchases!
*Looking for the fine print? Check our terms and conditions for details.
Be The First To Review This Product!
Help other Sew Much Easier users shop smarter by writing reviews for products you have purchased.
Can't wait for it to arrive? We will get it to you ASAP.
Prompt Shipping - Your package will be sent promptly once payment is cleared. Usually it will be dispatched the next business day.
Combined Shipping - Want to save even more? We are happy to combine shipping for multiple items in your cart... it gets worked out when you check out.
Packaging and Sending - All your items will be packed well. We do everything we can to ensure your package arrives safely. In the unlikely event something does go wrong, simply contact us and we will do our best to resolve your concers.
Packaging Materials - We support "green policies" and recycle clean packaging where possible. Sometimes brand names on packaging may not necessarily match the content.
Simply click "Add to Cart" now and complete checkout so we can get it on it's way to you.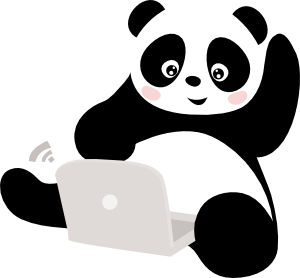 Would you like more information on this item?
Can we clarify anything else for you at all?


Please feel free to use the form below, or email hello@sewmucheasier.com or phone 1300 88 11 59.

Your message will be responded to ASAP, usually within 24 hours during business hours, Monday to Friday 9am to 5pm Australian Eastern Standard time.
---