Janome Sewist 521 Mechanical Sewing Machine
Here:

Your solid, Reliable Sewing Machine
Made to Handle

All Different Fabric Types


Yet

Still

Within Your budget

Introducing...


Janome Sewist 521Mechanical Sewing Machine
You get:
Janome Sewist 521 Sewing Machine
(RRP: $369)


Standard Accessory Pack


2 Year Warranty



60 Day

No Nonsense Money Back Guarantee
Bonus Support Not Available From Other Online Sellers

If you're looking at this Janome sewing machine, chances are...
Your budget is limited but didn't want a super-cheap, light-weight machine

You need a reliable machine because you plan to sew a wide variety of materials

You don't need to pay heaps for a whole lot of stitches that you'll never use

Feeling unsure because you're unfamiliar with this model?
Don't be. Because you're not alone...

"Great machine with sturdy quality construction, sews like a dream.

This machine is able to accommodate varying thickness of materials with ease. Simple threading and bobbin winding capabilities. Excellent value for the price.

I couldn't be happier with my purchase!!!"

- Lynette, a Happy Customer


Your Search is Over - a Basic Mechanical Machine
That Handles Most Materials
in Various Weight,
And Produces Reliable Results - Every Time!

First of all...
Congratulations on your decision to buy a brand new sewing machine!
Choosing the right machine will give you many hours of
sewing pleasure
, and it's important that you feel
comfortable & happy
that you've made the right choice.
But... I also know
how daunting
it can be to consider getting a sewing machine.
Because there are so many to choose from.... where to start? Fear not, and
read on
....

Is Janome Sewist 521 for You?
You'd choose THIS over other models because...
you want a decent, solid sewing machine - not a cheap plastic toy - that's still within a tight budget

you don't need a fancy computerised model because you prefer a simpler mechanic machine
you may not sew everyday, but when you do - you sew up a storm and might take on challenging / unusual fabrics

you sew a variety of fabric types and weight - from denim to chiffon - and need a machine that can handle all sorts

Sounds like YOU. Right...?
Then Give the S521 a Go.




Simply Add to Cart

& she's all yours :-)

Here's a little bit of insider information...
Having worked for a decade or so behind the scene in the clothing industry, I was formally trained as a Fashion Designer - and later spent
10 years teaching
others the joy of sewing. I like to share insider tricks, and I believe that you get what you pay for.
Buy Well
,
Buy Once
.
Of all the machines I've used over the years,
Janome
is My Favourite Domestic Sewing Brand By Far - in fact, the only brand I
trust & recommend
to everyone.
Why?
For 3 Good Reasons.
Janome is

one of only TWO

sewing machine brands in the world still owned by the original founding family. They take quality control seriously.
Janome parts are Always Available and Simple to Maintain.

Janome makes machines that are

Easy to Use

.

Unlike many other sewing machine brands - Janome makes ALL of their machines in their
own
factories. They don't contract out the manufacturing, and never cut corners just to save a buck.
That means you will always
Enjoy Reliable Quality
- no matter what your budget might be!
Sounds Like Your Kind of Machine?
Add to Cart & Get Yours Now.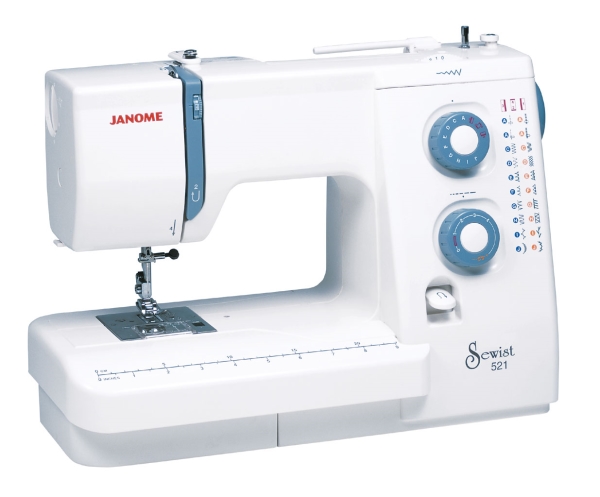 Your new
Janome Sewist 521 (S521 for short) will provide a

reliable

sewinging experience
at your finger tips..... so you can grow your skills and experiement with new techniques with a wide variety of fabrics!
Imagine how much easier it'll be
to have a user-friendly machine handy - when Your new Janome sewing machine is there to help make everything
look so professional
, yet
so easy
to achieve.
I'm so sure
you'll just love
your new Janome S521 because of all the wonderful feedback and emails from
other customers who are absolutely thrilled with theirs!

"I used to have a top-of-the-line Janome sewing machine and it was fabulous, sewed great, but cost lots of money. Like everyone nowadays budget is a huge concern and it turned out I really don't have as much time to sew as I thought I would. Family, kids, etc...all taking my time. :) So I decided to sell my fancy-pants machine and purchased this Sewist 521 instead.

Let me say, this machine has been fabulous. It arrived brand new with all the accessories. The buttonhole foot was in the little drawer that is underneath the machine. This machine has been nothing but a joy to use. It has a great looking straight stitch and for the budget conscious it was a fraction of the cost of my other Janome.

This machine is NOT computerised which did take a bit of getting used to for me, and the absolute ONLY thing I really miss is that on some computerised models, you can have the needle always staying up or down when you stop. But that was no big deal given the price difference.

People always promote this as a "beginner" machine, but I'm not sure why a really excellent seamstress couldn't/wouldn't use one of these. Maybe my application is different than most. But I find that even on my old fancy-pants machine I didn't really use all the extra stitches that much. Then again at this point in my life my projects have to be relatively quick and simple... or they don't get finished.

This machine even has overcasting stitches so you can finish your raw edges and avoid raveling. I LOVE the bobbin on these machines. Has the see through cover and you can see how much thread you have left.

Anyway, absolutely no regrets here. It's a nice solid machine, heavy enough so it doesn't bounce around while sewing and the presser foot lifts extra high to allow for thick fabrics to go underneath."

- Jen, a Happy Customer


Would You Like to Give it a Go?
Simply Add to Cart Now.


Full of practical, user-friendly functions,
Your New Janome Sewist 521 will soon become your best friend.
The Janome S521 is a
top quality entry level
model offered at a fantastic price!
What you get is
a robust mechanical machine
. Easy to thread as well!


As simple and basic as it seems, your new S521 is capable of giving you

21 built-in stitches

including a 4-step buttonhole.

The

easy-to-use

dial means selecting pattern, changing stitch width and length are a breeze. Convenient one-hand thread cutter
It comes with a

convenient built-in

thread cutter - one hand is all you need, for getting your sewing off the machine at the end of each stitch.
Want to use

free-arm

to sew armholes and other fiddly bits?
No worries - take off the flat-bed storage box and you have a free arm.
Thinking of taking up

machine quilting

?
Easy. Drop your feed dog to make way for free-motion quilting.
Sew at your own pace - the Speed Control lets you sew up to

860 stitches per minute

for those who want to get more done in less time!
This is a

top bobbin loading

machine ("Top Loading" for short) which means your bobbin drops in directly from the needle plate. Easy!
It has

Adjustable Foot Pressure

- you can adjust the amount of pressure to suit your fabric, whether you're sewing denim or chiffon!

Lightweight (8kg)

yet made of

real metal

interior - great for classes, the price is also right for a beginner or the budget-conscious. Perfect!
Sounds Perfect?
Add Yours to Cart Today.


Like all Janomes, the
Sewist 521 is designed to withstand daily usage
- it produces beautiful stitches over and over again - thanks to the precise stitch mechanism Janome is known for, you can now
create professional results
every single day!
So if You're Ready...
All You Need to Do is Place Your Order.

Did You Know.....

Sewist 521 is one of the

very few

affordable machines that gives you precise control of Foot Pressure Adjustment - to suit

your

fabric.
Let me explain...
Back in the days, when all sewing machines are mechanical, there was ALWAYS a dial
where you could adjust foot pressure manually
to suit your fabric.
The pressure adjustment sets the amount of pressure that the presser foot places on the fabric (try saying this line three times. Fast).
Your machine provides downward pressure on the presser foot, which holds the fabric between the feed dog and sewing machine foot itself.
Naturally, the amount of pressure required differs dramatically between sewing light weight sheer fabric and multiple layers of denim.
That means having manual adjustment is really useful when you use
a wide variety of fabric in different weight and texture.
One example is when working with knits or slippery fabrics, as it reduces the "pull" on the top layer of fabric. You'll find that you have more even seams.
Why is this important?
Using the incorrect pressure setting can drastically affect the end result; it can create problems such as skipped, uneven or irregular stitches, fabric puckers or the machine not feeding the fabric properly.
Having said that, you can ALWAYS use a walking foot, roller foot, or Teflon foot to solve any of the above - so you can still sew evenly and smoothly with perfect stitches and pucker-free if your machine does NOT have adjustable foot pressure (most modern machines don't).
So, when do you make adjustment to the Foot Pressure?
If you find your fabric slips when the presser foot is down, you need to increase the pressure on the presser foot.
If the fabric is held so tightly that the feed dog is unable to move the fabric, decrease the amount of pressure on the presser foot.
*Remember - This is just a
rule-of-thumb
type of guide*
When it comes to fabric and how it reacts to sewing there is no exact science or magic fool-proof formula.
So when in doubt,
Try it Out
!
Can't Wait to Get Started?
Why Not Order Yours Now.

Discover...


A Robust, Reliable Mechnical model to suit your needs

- whether you have a passion for sewing or just want to get things fixed around the house.

Easy stitch selection

with easy-to-use dials at the touch of your finger tips.

Just the functions you need

- without the ones you don't.

Why pay more

for what you don't use?

Maximum Stitch Width: 5 mm

Maximum Stitch Length: 4 mm

Clip-on Feet

for quick change. No screw driver required!

Reverse Stitch

- press the lever and you can secure each and every seam with ease!

Twin Needle Capability

- the extra spool pins with its own slot means you can thread up TWO spools of thread. Twin needle NOT included.

Fast & Simple to Thread-up

- Never cringe again when you need to use different colour threads!

Drop-In Bobbin System

- makes changing bobbin super simple and runs jam-proof with Janome's famous magnetic system.

Four-Step Buttonholes

- creating professional results have never been so easy!

Automatic Presser Foot Adjustment

- built-in to handle all types and weights of fabric AND it's all done for you.

21 Stitch functions (including buttonhole) from Built-In Stitches

- so you will be able to create unlimited combination at your finger tips!

Built-in light source

(incandecent light bulb) so you can see what you're sewing!

Sew like a professional with Even Seam Allowances

- various measurements are all engraved on the plate for you, with both inches & millimetres

Large Flat-Bed Area

- with wrap-around flat-bed extension, the largest sewing area in a mechanical machine will make quilting and larger projects easy!

Removeable Storage Table

- lets you sew "free arm", perfect for fiddly bits like sleeves and armholes.

Hidden Accessory Drawer

- provides a handy place to pop your feet, bobbins and tools between use. No more hunting around in your sewing baskets!

BONUS:

Hard Cover to protect your machine - so you get more years out of it and can easily take it to classes or a friends place.
Ready to Get Yours?
Grab One While Stock Lasts - Don't Miss Out!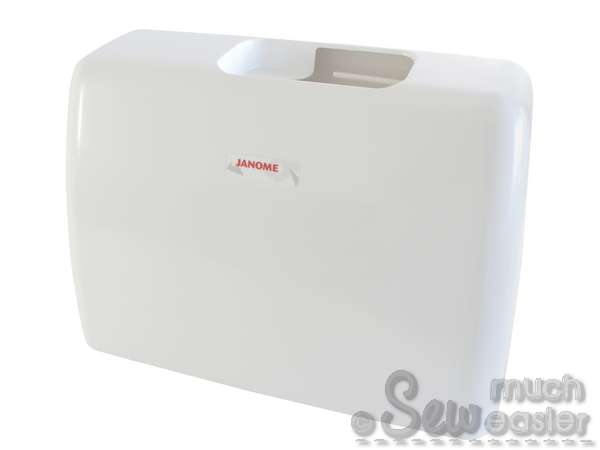 The new

Janome Sewist 521

gives you a wide range of features in an entry-level machine
......
without

breaking the bank.
The
Recommended Retail Price
(RRP) on Janome Australia website is
$369.00
-
but you

don't need to pay that much

when you shop with us!
Like the Special Price Right Now?
Hurry & Order Yours - Sale Ends Soon.

Wondering What Else you get with the machine?
Also included with your machine is your
Standard Accessories
, which includes:
Zig Zag / All Purpose Foot A

- if there is ONE foot you need, it'd be this one.

Buttonhole Foot B

- essential for buttonholes but great for applique too!

Blind Hem Foot G

- never pay for alterations again if your pants or skirts are too long.

Zipper Foot E

- so you can sew zips with professional results!

Sliding Buttonhole Foot J

- makes buttonholes like a pro.

Bobbin x 3

- fill 'em up and have 'em ready to go!

Seam Ripper / Buttonhole Opener

- handy to have around.

Needle Set (5 needles)

so you can change needle often and protect your fabric.

Lint Brush

- makes cleaning easy.

Screwdriver

- compact size, perfect for this machine.

Additional Spool Pin

- in case you need a second spool of thread. A must for twin-needle sewing.

Spool Holder (Large)

- already on your machine for large spools (not shown in above photo).

Spool Pin Felt Pad

- makes sewing quieter and smoother.

Spool Holder (Small)

- perfect for embroidery when your spools are smaller.

Instruction Book

- so you and your new machine can get to know each other :-)

Foot Control

- lets you drive the machine just like driving a car :-)

Hard Cover

to keep your machine in top-nic and dust-free!

That's

everything

you need - to get you sewing right out of the box!
Ready to Get Sewing?
Add Yours to Cart Now.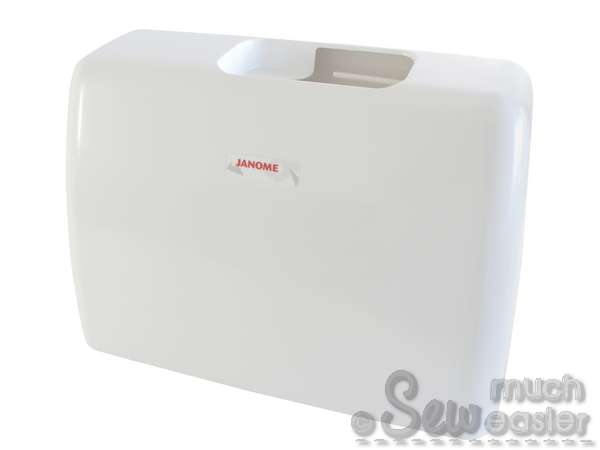 Not All Sewing Machines Are Made Equal...


Take a peek: an X-Ray view if you will. The photos here show a Janome JR1012 with a see-through exterior.
You can easily see - inside every Janome there is REAL metal (aluminium die-cast to be exact) that can be found in even the most inexpensive, entry level Janome.

The die-cast aluminium frame in a Janome provides the strength and stability required for the precise action of the sewing machine needle and mechanism.
The exterior is just that - a shell - and not part of the structure of the machine.


Unfortunately there are other brands of sewing machine on the market in Australia right now that have no internal frame (let along metal). It means the components are merely attached to the outer plastic shell of the machine. There is simply not enough rigidity
for high speed movements!
With Janome, there is always inner structrual support which means your sewing machine performs better, and it lasts longer.

Buy Well, Buy Once.
Sounds Good?
Add Yours to Cart Now.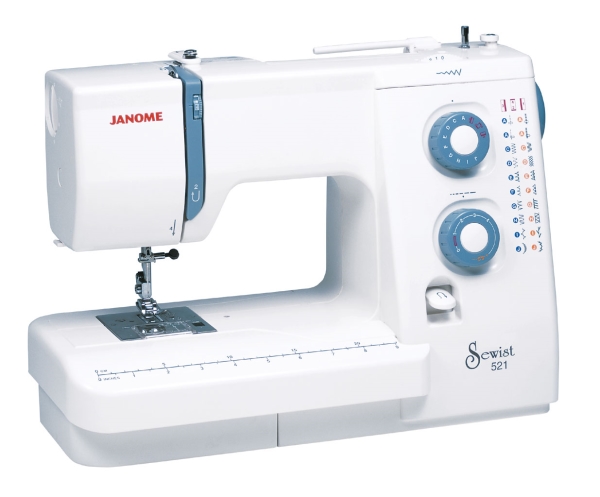 Still not sure?
Here's what one (of many) happy customers had to say after purchasing their Janome S521:

"I'm new to sewing, and after taking a sewing class, I was inspired to buy my first machine. My sewing instructor recommended Elna and Janome branded machines, saying that they would last and make all the difference in your sewing projects. She also said they were worth the extra money.

I saw the Janome Sewist 521 and decided to take the plunge. My machine arrived and it's beautiful!

It comes with the following standard accessories: zipper foot e, buttonhole foot b, sliding buttonhole foot j, needles, bobbins, small screwdriver, lint brush, seam ripper (buttonhole opener), large spool holder, small spool holder, additional spool pin and felt cushion.

At first I thought there were missing accessories, but found that while most of the accessories were in a plastic zip-lock bag, the sliding buttonhole foot was in the accessory storage (part of the machine), and the large spool holder was on the machine's spool pin. So if you get your machine and think parts are missing, take a look at the machine to double-check they're not in and/or on it.

Here are some other machine features:

1) Unlike the Elna machine that I used in class, this machine has a thread cutter already attached - which is handy.
2) The extension table can be removed so you can do hems and shirt sleeves.
3) Feed dogs can be dropped
4) You can independently adjust stitch length and width (Maximum Zigzag Width: 5.0 mm Maximum Stitch Length: 4 mm)
5) The needle can be lifted really high to fit bulky/thick fabrics
6) The bobbin can be dropped easily in on the base, and the cover is see-through so you can tell if you're running out of thread. This really help sell me, because in class I kept having bobbin issues. I also ran out of thread in the bobbin mid-project, so the see-through cover would've been helpful.
7) Heaps of built-in stitches!

Well, I've been using the machine all this week and am still in love with it. I ran off the fabric a few time since I'm still learning, and the machine remained jam-free (yay!).

Happy sewing!"

- Danielle, a Happy Customer


We have been fortunate enough to source a few of these excellent machines for Our Customers....
BUT.... Make Sure You Act Quickly.
We Have Only A Few In Stock.
Be Sure Get Yours Now While Stocks Last!
IMPORTANT
Your Machine is Well Protected for Safe Travel.....
So when you open the box, your will find the new Janome S521 nice and snug inside its own foam cut-out.
I always make sure that my customers
keep these foam cut-outs along with the box
it came in - just in case you need to move house or put your machine into storage.
Also, in the highly unlikely event where you may need to send the machine back to us for a any reason, the machine will need to
reach us in all of its original package
, because we cannot be responsible for any damage incurred in transit.
The
best way to ensure safe travel for your machine
is to simply KEEP every bit of the packaging and put them back inside the box, then just store the box out of the way.
Easy!
Grab Yours Today...
And Enjoy Professional Finish Forever!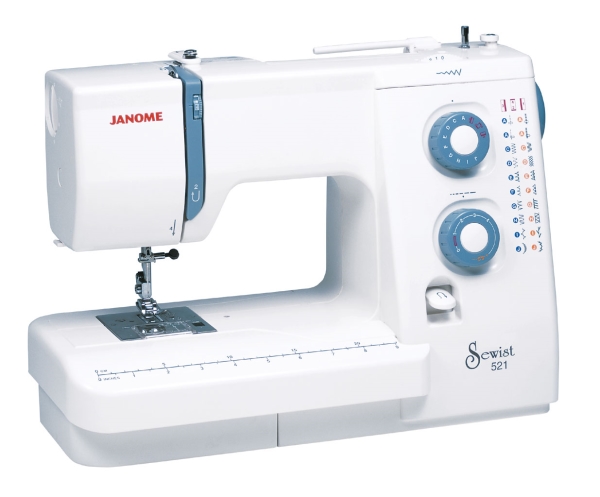 What's the Difference between "Top Loading" and "Front Loading" machines?
Whether a sewing machine is referred to as "top-loading" or "front-loading" it is the bobbin position that tells them apart.
A
"Top Loading"
machine has a "drop-in" bobbin, where the bobbin goes in from the top, directly underneath your needle and presser foot. The lid is usually clear so you can see the bobbin.
This type of mechanism is called
"Horizontal Full Rotary Hook"
, where the bobbin is driven by the machine to go round and round in full circle movements. Horizontal refers to the bobbin position - it sits horizontally in your machine and faces up.
A
"Front Loading"
machine has a different spot for your bobbin. It is hidden behind the storage box, inside a trap door. You cannot see the bobbin at all until you open the trap door - and then you will see a metal bobbin case, which is removable. You filled bobbin goes inside this metal case.
This type of mechanism is called
"Vertical Oscillating Hook"
, where the bobbin goes side to side instead of completing a circle. The bobbin stays vertical inside the bobbin case.
What does "Low Shank" and "High Shank" mean?
It means "shank height" or "shank size".
Most domestic machines have LOW shanks. Just to give you an idea, we sell about 10 low shank presser feet to ONE high shank foot.
That means if you don't know what sort of shank your machine has, it's probably a low shank. Because High Shank machines are generally "fancy" embroidery models which are more costly, and those who invest in these models tend to know exactly what shank type it is.
Which one is Sewist 521?

Sewist 521 is a "Top-Loading" machine, and uses "Horizontal Full Rotary Hook" mechanism. It has LOW shank.
Can I buy
other presser feet?
Sure! Please see individual listing in our store for details.
This machine only comes with five, so chances are you might want to get a few specialty feet such as walking foot or darning foot for quilting.
Janome Australia did not include any specialty foot in the package, because the S521 is an Entry-Level Model (you get essential functions at a great price).
Can I do free-arm sewing for sleeves and armholes?
Yes. All you have to do is removing the extension flat-bed
really carefully.
The Sewist 521 has one of the biggest tables compare to other Janome models, but the free-arm area is just as slim. See below.
How come my flat-bed table won't go back after using free-arm?
If your table won't go back into place after doing free-arm sewing, chances are the little plastic 'catches' didn't click back into their slots.


Be very careful and gentle
whenever you are putting the table back - if you push it in too hard when the catches didn't line up with their slot, the catches could snap off.
Having said that, your table will still stay on without the catches, it just won't be as tight. This does not affect the function of your machine in any way. You can still sew as usual.
Where Do I Go For Regular Service Or To Purchase Parts and Accessories?
Janome Japan has been manufacturing some of the BEST machines since 1921. Because of their popularity and reliability any issues with service or parts are easy and cheap to solve.
We also supply other feet and attachments to suit - please check their individual listings in our store for details.
All spare parts and additional accessories are available from any mechanic who looks after Janome.
Just let them know it is a "Top Loading" Janome Machine with "Low Shank". They will also be able to service your machine regularly, so you can easily keep your machine working at optimal condition.
From my experience, my Janome has been like a Toyota car - always reliable, simple to operate, easy to buy parts and cheap to service. What else could you ask for in a sewing machine?
Wondering about Warranty?
In the unlikely event something does go wrong, we've got you covered.


Keep read on below for more details...
Sounds Good - but why wouldn't I buy directly from Janome?
Great question!
Here's something most people didn't know: Janome Australia doesn't deal directly with the public. Neither does Janome USA or Janome UK.
Actually, the
authentic Janome website won't let you place orders
. You can find all sorts of information there, but you won't find an "Add to Cart" button if you're looking at the real deal.
In case you come across any website with "Janome" in the name that you
could
buy from - chances are, you've found someone who'd like you to think that you're dealing directly with Janome Australia themselves. Which isn't the case.
Think about it for a second: when someone is prepared to hide the truth about who they really are, what else might they be hiding?
Why should I shop with you over a dealer with a brick-and-mortar shop?
Yes, it is true that we ARE an online store. We do not have a physical shop front.
That means we take online shopping seriously - because this is ALL we do.
This is our life's work and we are 100% commited to look after YOU.
Not having a physical shop front means
YOU have our undivided attention.
When you shop with us, there will be no distractions, no other customers to fight over, no waiting in line just to ask a question. It's just you, the products you want, and really detailed description plus heaps of photos (that we take ourselves) to make sure that you know exactly what you are ordering. That's our way of
making shopping (and sewing) easier
for you!
Instead of worrying about rents, keeping up appearances, and going into price-war with other dealers, our sole focus in on how we can
make your shopping experience with us as enjoyable as possible
. Because life to too short for poor services and you deserve the BEST - afterall, shopping and sewing should be fun. Right?
Ready to Go?
Me Too. Let's Place Your Order Now.

I would like to buy more than one. Can you do a better deal?
Absolutely. Group purchases and wholesale enquiries welcome.
Our clients include small business owners in dressmaking / tailoring or alteration, group and schools, as well as craft enthusiast / artisans who sell their creations for additional income.
Email us if you want to purchase more than one, or simply make us an offer..... you might be pleasantly surprised!
Is there a phone number so I could speak to someone?
Sure. We will provide you with a direct contact number as soon as you send us an email.
Shelley
and the
Sew Much Easier
team are always happy to answer any question, technical information, pricing or anything else you wish to know!
Shop with Confidence - We Look After You with Genuine Warranty!
Go Ahead And

Grab Yourself a Great Janome NOW

And Enjoy Your Next Sewing Adventure!
Still Deciding?


Check Out What Other Happy Janome S521 Owners Say About Their Machine...

"I bought this S521 about a year ago because my mother teaches sewing classes and recommended the Janome brand.

I sew at an intermediate level and it's been great to work with. I've done MANY projects on it already and it has been frustration-free, which is much more than I can say about other machines I've used!

Great for quilting and sewing. Very solid. Definitely recommend it for a first machine. It's made me love sewing and helps me keep up the hobby. Definitely worth it."

- Caitlin, a Happy Customer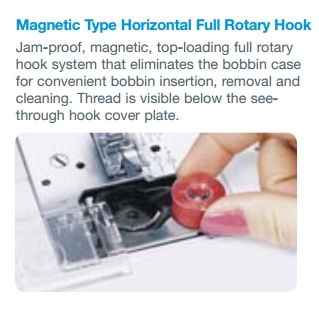 "This machine has everything that is needed in a machine. I like it especially because it is mechanical.

I am not a beginner, at 69 I have been sewing since I was big enough to climb up to a treadle machine and get my cousin to run the treadle. (got in big trouble for both of us, several times)

This Sewist S521 replaced my old Janome which at least needs extensive repair after 30 years of never being put away and making everything from baby clothes to bridal gowns and prom dresses with a few seat covers and lots of carhart repairs along the way.

This machine is just pretty similar in both features and strength to the 1982 Janome I had, a good machine for the person who sees a sewing machine as being just as important for keeping house and raising a family as a fridge."

- Diedre, a Happy Customer



"I've had the machine for 10 months now and I can't believe how truly wonderful it is.

Having never touched a sewing machine before I was unsure how I'd go, but the manual explains everything so well it was not as scary as I thought. I was able to thread the machine and load the bobbin in the first 15 minutes ans haven't stopped sewing since!

I've made curtains, napkins, cot sheets and bumpers and the machine never jams up on me. It goes through thicker fabrics like a champ and hems denim very well. Couldn't be happier. This machine made me love sewing!"

- Kim, a Happy Customer



"My husband bought me this machine for an early Mother's Day present.

I am really new to sewing and so far am in love with my Janome!! It was so easy to learn to wind the bobbin and thread the machine, going by just the manual.

I haven't sewn a thing since home ec in highschool and after 2 days of practicing I've already hemmed some things and fixed a few seams in my husbands' boxer shorts ;)

The machine itself is very solidly built and runs so smoothly, it makes me feel silly for being so nervous about sewing for so long. I wish I had gotten one years ago!

I would definitely recommend this machine to anyone looking to get into sewing for the first time, or anyone who just wants a good, solid-running machine that will last for many years. I've always heard good things about Janome and this machine is no exception."

- Sarah, a Happy Customer



"I decided to buy a sewing machine because I wanted to learn how to sew. After doing lots of research on various brands and machines, I kept reading great things about Janome. They seem to have a reputation for machines that are built well and easy to use - two things I was looking for (aren't we all?)

Computerised machines are a great, but personally, I liked the idea of having a mechanical machine that I could control a bit more.

The Sewist S521 has manual tension control, which can be tricky at first, but is helpful when working with different fabrics and thicknesses. You also have control over the presser foot pressure, which helps with sewing layers of fabric. I've sewn all kinds of things on my Sewist 521. Everything from bags to clothing to small quilting projects.

I've had my machine for about a year and a half, and it's done everything I've wanted it to do so far. If you're really into quilting or embroidery, there are specialty machines that would probably be better suited for you. But as for a basic machine that you can do general sewing projects with, the Sewist 521 is great!"

- Kate, a Happy Customer


This machine is ideal for:
beginners who want to learn how to sew,
aspiring young designers and stylists,
parents who want to make a few things for their kids,
experienced sewing experts upgrading to a new machine,
teaching facilities,
dressmaking / tailoring professionals,
quilters / patchworkers needing to finish raw edges for pre-washing,
textiles artists,
and other creative individuals.....

If any of these sounds like you....


..... then the team here at SewMuchEasier are ready and waiting to get your Janome S521 sewing machine on its way to you, delivered anywhere in Australia!
In a few short days your parcel will arrive....
When you open it up you'll find your new Janome Sewist 521 safely tucked inside, ready to go.
Plug it in and hear it purr happily as you test drive the various stitches....
Imagine the sewing creation you can wizz up, so quickly and easily....
All you need to do to make it happen is...
Simply
Click Add to Cart
& Secure Yours Now!
Warranty
Does this product come with Warranty?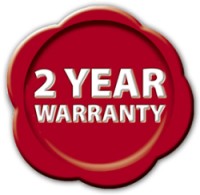 Yes, Definitely!
We serve thousand of happy sewists across Australia - many continue to shop with us over the years - because they know
we take care of our customers
in time of need.
When you shop with us, you can Enjoy a
Two-Year, Back-to-Base Warranty
covers all Manufacturing Faults - equivalent or better than other brick-and-mortar shops.
Because your peace of mind is important to us.
When You purchase from us, You are automatically under OUR warranty.
No need to send warranty cards back - We will simply keep your details on file and contact you from time to time just to make sure you're happy.
The warranty is a return to base warranty, so in the unlikely event your machine needs repair from manufacturing faults, simply return it to us, covering postage from your end.
You need to
hold on to the

original box with ALL internal packaging
to ensure safe travel - so that your machine is well-protected if and when you ever need to send it anywhere.
We cannot accept COD or unpaid deliveries.
We take care of the repair AND courier it back to you for FREE.
This is a REPAIR warranty. And the actual repair work will be carried out by a Janome Authorised Repairer (who also looks after Elna). If your machine is declred unrepairable by the repairer then we reserve the right to either replace your machine or give you a refund of your purchase price excluding delivery costs. Please see our terms for full details.
We count on you to help us look after you.
As with all warranties, a few reasonable conditions do apply.
Please read on:
Damage caused by neglect or misuse of the product is not covered. This includes using the item outside it's recommended limits, or not adhering to the recommended usage guidelines contained within the product user guidelines contained withing the product user guide.





Wear-and-Tear or Expendable parts are not covered. Including but not limited to things like needles, belts, springs, light bulbs, bobbins, bobbin cases, thread cutters and needle plates that will need replacement from time to time.



Approval to return your machine to us under warranty must be granted before you send it because we need to know what the issue is in order to work out the best solution for you.

Refer to our full terms and conditions for more details on this warranty.
When you buy from us, you are accepting these terms and conditions.
At any stage if you have a question, all you need to do is
contact us via email
and we will
respond to you promptly
and courteously.
We Are Here for You
We will always do our best to resolve any concerns with a
positive
outcome.
Shop with Confidence - We Look After You with Genuine Warranty!
Go Ahead And

Grab Yourself a Fantastic Deal NOW
And Enjoy Your Next Sewing Adventure!
Easy Returns - 60 Days Money Back
Still Not Sure? That's Okay.
We understand. Because sometimes it's hard to know if you really want something, right?
Especially when shopping online!
That's why we provide 60 Day Money Back Easy Returns* to support you.
Because we know sewing - but You Know Best :-)
Your No-Worries
~ 60 Day ~
100% Money Back Guarantee...
Your purchase from us comes with our 60-Day Easy Returns option!*
In the unlikely event if it doesn't work for you in any way, simply contact us. You have sixty (60) days to try things out.
There's no rush. Take your time.
Beacuse we want you to have plenty of time to feel absolutely certain that you're enjoying what you've chosen!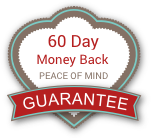 If you're not 100% happy - simply let us know and return the item in
brand new condition
, including
all original packaging intact
.
We will send you a full refund (excluding postage) promptly and courteously - No Worries!
Ready to Give it a Go?
Simply Add to Cart Now.
* Looking for the fine print? Check our terms & conditions for details*
Payment to Suit You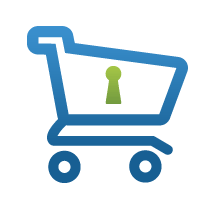 Shopping Online is Secure with us!
Just so we can get your item to you ASAP, we ask that you
complete payment within 5 working days
from committing to buy.
Please
let us know by email
if you would like to make other arrangements, such as waiting to purchasing other items for combined postage or waiting for pay day.
PayPal
- We reccomend payment via PayPal because it is fast, easy and secure. Simply choose
PayPal
when you check out.


Shop Now, Pay Later
- Want it NOW and can't wait til pay day? No worries. Just use
Afterpay
or
zipPay
when you check out. They will look after your installments, and we send your order now!


Layby
- If you're happy to wait, our good old-fashioned Lay-by is easy and stress-free. Simply choose
Direct Deposit
at checkout, transfer the first instalment (a quarter is ideal), and send us a quick email to confirm your layby. We'll send your goods when it's all paid in full.

Credit Cards
- To pay with
Visa
or
Master Card
, please
choose
Credit Card
as your payment method when you check out. Nice and secure.


For
American Express
, make sure you choose
PayPal
and follow their prompt to checkout with your AMEX card (instead of PayPal funds). You don't need to have a PayPal account to do this.

Bank Transfer
- Choose
Direct Deposit
as your payment option and our bank details will be made available to you on checkout.
NOTE:
Please use your name with a post code as Bank Reference when making payment. If you have an order reference starting with "N", you can use that one.
Remember
to
send us a quick email
whenever you've done a Bank Transfer, so we can keep an eye on your payment!
IMPORTANT:
Because your order is processed promptly once funds are cleared, there won't be time to make changes to shipping details, So
When You Complete Checkout
please help us by double checking we have the following:
Correct Physical Address

. Most of the time

PO Box

is fine, though we may ask you for a physical address if we end up using a courier instead of Aust Post.


Phone Number

for the delivery driver.

Any Special Delivery Instructions

.
Order Now - Before You Miss Out!
Delivery
Now, Let's Get Your Order On Its Way To You!
How long will it take to receive my order?
All fully paid orders placed by 5pm Monday to Thursday will be processed overnight and ready to send by our warehouse - normally the next day or following business day.
Orders placed on Friday and Weekends will be processed on Sunday night - because our warehouse operates Monday to Friday except Public Holidays.
Once it leaves our warehouse,
the actual time frame is up to the delivery services
. This can vary depending on your location and road conditions.
Any delivery time estimates shown are
estimates only
- so please use it as a guide line.
You'll receive a few email updates from our system as your order progresses, so please stay tuned on these!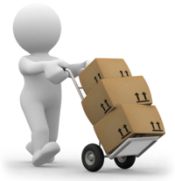 How will my order be sent?
We use a dispatch system that works out the most efficient way to send your order.
This way the postage works out fair and reasonable, and your parcel reaches you quickly as well -
because we know you can't wait!
That means your parcel
may reach you by either

Courier

or

Aust Post.
In general, larger items tend to be delivered by couriers, while small items tend to go by Aust Post.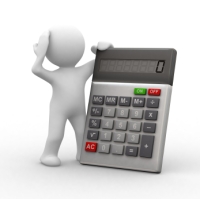 How is my postage calculated?
Great question.
Depending on
weight
and
dimension
, some times we are able to do Flat Rate across Australia, so the postage is the same no matter where you are.
Other times we use the Built-in Calculated system provided by Aust Post, and your postage is calculated
based on YOUR location.
Can I get it delivered to my P.O. Box?
Depends on the item (and its dimensions), because
Aust Post have size restrictions
and couriers are NOT allowed to deliver to a P.O. Box.
Please check with us when in doubt.
If you have nominated a P.O. box, and the item is within Aust Post size, then it will go by Aust Post. Most of the time, this
is
the case.
When your item is too big, or being sent directly from our supplier, then we need you to provide a physical address so we can send a courier.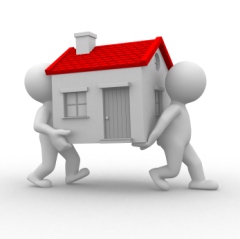 Can I get my order sent to a different delivery address?
Your sure can!
When you check out, you can choose to ship your order to your billing address or a different address.
Simply choose the second option, and then fill in the shipping address of where you want you parcel sent.
Please double check we have Your Correct Address so your order can find its way to you!
What if courier services are not available in my area?
Some locations are outside of courier services....
In these cases we CAN arrange for your order to be deliverd to your local post office.
But please
provide us with a street address
(street number & name) - even if it is the only Post Office in town - as if it is an office address.
A phone number would help too - this will avoid delays.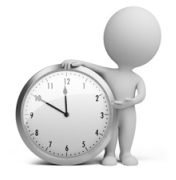 What if I need my order urgently?
No worries, we will do our best. Just let us know.
Please give us as much notice as possible - especially for special occasions like birthdays!
In most cases, we CAN
arrange an upgrade
from Regular Post to Express Post for a little extra.
Please contact us first so we can update your invoice to show the correct amount.
Do you offer combine shipping?
I want to order more than one item...
Sure! Please
"Add to Cart"
for all the items you want and let the system work it out for you.
If you're unsure, let us know.
A quick message is all we need.
This way we can double check the postage for you. Simple!
Can I pick up my order?
No. Sorry - unless you're picking up furniture directly from our supplier.
Because most of our items are located in a commercial warehouse - with
NO public acess
.
There is no shop front - because that's how we can pass on the savings to you!
Some useful things you might want to know:
Combined Shipping

- We are happy to combine shipping for multiple purchases based on the combined weight and dimensions of your items, so add what you like to cart as you go, and check out our shop to see what else you like... you never know what you might find!

All items we sell are

Stored in a Clean and Smoke Free Environment

so You can Rest Asured they will be In Top Condition when they arrive at your place.


Packaging & Sending

- All your items will be packed well and we do everything we can to make sure you package arrives safely. In the unlikely event something does go wrong with your package, please contact us via email. We do our best to resolve any concerns.


Prompt Shipping

- Your package will be sent to you promptly once payment is cleared. In most cases it will be dispatched the next business day.


Packaging Materials

- We endeavour to support "green policies" and recycle

clean

packaging materials whenever possible. Brand names on packaging material may not necessarily match the content.
!!! IMPORTANT !!!
The Courier Needs Your Phone Number
When you're completing check-out please
make sure your

best day time phone number

is included - because the courier requires a phone number.
Generally they may never ring you - and they tend to just turn up anyway. But their office needs to have your phone number on file for "just-in-case".
If you have any special delivery instructions, please let us know.
It is
best to providing these details by

sending us a quick message
- this means your parcel will be dispatched to you faster.
Act Now and We'll Get It To You ASAP!
Why Shop With Us?
Because we're here for you.
and your sewing needs.
Sew Much Easier is founded
by
a sewists,
for
fellow sewist :-)
We're a surprisingly small team that put a great deal of thoughts into what we do and how we do it. We stock only a handful of curated sewing goodies - each one carefully
hand picked and tested
ourselves.
Everything we stock
only
make it to our online store
if
we absolutlely LOVE them - for our
own
sewing. Because we're only interested in handing over
what YOU would be happy with
.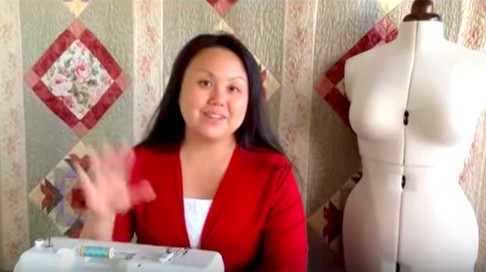 Hi, I'm Shelley.
I confess that I'm a fabric addict. And I love nothing more than geeking out over the ins-and-outs of sewing machines - and all the bits that come with it. Presser feet are my specialty :-)
I've been
sharing my passion
of sewing all my life - with a career in fashion design and patchwork teaching - and now
I serve fellow sewist everywhere
by delivering sewing goodies to your door. And that's only the beginning.
Long after your first purchase - whether it's a sewing machine, dressmakers dummy, or some bobbins - we'll be there to
celebrate your joy
in the simple act of making something by hand.
Simply drop us a line and...
we'll be there whenever you need help. Any time.

xoxox
P.S.
I know you're a savvy shooper. And you understand the value of
Buy Well, Buy Once.
Because you want to be
100% confident in the quality
of your purchase, so that you can be 100% confident in your sewing!
That's Why...
I'd like
to make sure You are

100% Happy
- so take your time, take a couple of months - get to know your sewing goodies from us.
And in case you change your mind - No Worries. Because shopping online should be stress-free!
Give it a Go Today. You'll be glad you did.
So, Go Ahead!

P.P.S.
Join
Thousands of Happy Sewists
Australia-wide, and be part of our caring creative community. Contact me (Shelley) any time for technical advice or anything sewing related.
Stay in touch - I'm here for you
:-)
Last but Not Least...
When you've made something with goodies from us...
Remember to
send me a photo.
Because I'd LOVE to see Your Work!
Got a Question?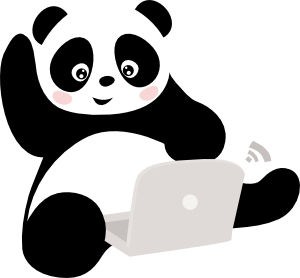 Where Are We?
While Melbourne is our home, most of our goodies are kept in a commercial warehouse in Sydney. They aren't open to the public and there's NO shop front.
That means for most items...
We are Not Able to Offer Pick Up.
Instead we provide fast & low cost delivery to your door :-)
The Only Exception is for Furniture - pick up can be arranged from the supplier directly.
Would you like
more information
on this item?
Can we
clarify anything else
for you at all?
Please feel free to Call

1300 88 11 59



or Send Us a Message anytime

.

Your message will be responded to ASAP, usually within 24 hours and during business hours, Monday to Friday 9am to 5pm Australian Eastern Standard time.

In case the phone line is busy - please leave a clear message with your contact number (including area code) and we'll call you back.

Cheers

!



Reviews
Be The First To Review This Product!
Help other Sew Much Easier users shop smarter by writing reviews for products you have purchased.