Olfa Quiltmaking Kit - 45mm Cutter, 18 x 12 inch Mat, Rotary Cutting Ruler
Prolific Quilter's Secret

Exposed:


Perfect, precise Cutting
Done Easily, Safely & Super Fast
Discover How...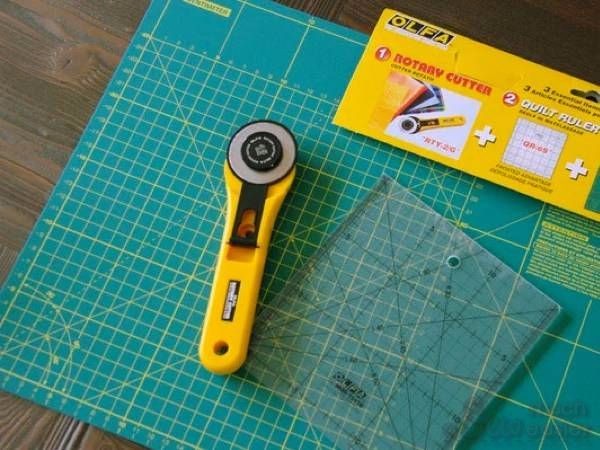 If you're looking at this Olfa Rotary Cutter & Mat Set, chances are...
You're learning to make patchwork quilts, and you need them for class.
You've done English Paper Piecing, but find the hand cutting too slow.
You're fed up with cutting so many little pieces by hand - there's got to be an easier way!



You're Not Alone. T

here is NOTHING more frustrating than having to trace and hand-cut a few hundred pieces

one by one

- before you even get to sew!



"Couldn't have made my quilts without these little gems!

So much easier and faster than using scissors and really saves my hands from aching.

I highly recommend them if you quilt.... or do any kind of craft that involves cutting!"

- Molly, a Happy Customer



What if having EVERYTHING

cut & ready

to whizz up on your machine was easier than you think?
Often the hard part is to come up with exactly the right tool, for the right job, at the right price. Of course, there is no doubt that in order to create beautiful quilts, you need to practice.....

But the first step in becoming a prolific quilter is having the right tools.
The Secret

of Cutting Efficiently is

by Rotary Cutting.

This set contains the three essential things to get you started!
Here's a little bit of insider information...
Having worked for a decade or so behind the scene in the clothing industry, I was formally trained as a Fashion Designer - and later spent
10 years teaching
others the joy of patchwork. I like to share insider tricks, and I believe in doing things properly.
Now, let me share a little-known secret from behind the scene...
You don't need a whole lot to get started.
There are only
THREE
essential items you really need: a Rotary Cutter, a Self-Healing Mat, and a Ruler specially made for rotary cuttinng. The rest can come later :-)
Here, we have a
Starter's Special Set
all packed up - all
ready to go
for your class:



"As a new quilter, I needed to purchase these products to start cutting shapes for my quilt designs.

The cutting mat works perfectly and the plastic ruler piece also helps for making straight cuts with the rotary cutter.

The rotary cutter is also a lot sharper than I had initially expected - it cuts through every material the first time without any extra effort.

So easy and fun!"

- Carrie, a New Quilter


RRP $35.99



This
45mm Genuine Olfa
RTY.2G
- this
is the ORIGINAL and still the most popular rotary cutter.
The circular rotary blades are razor sharp - made from surgical steel, so you cut with minimal effort. No more hand fatigue or strains!


Straight, durable handle designed for

both right and left-handed

use - perfect for everyone!


A handy blade cover for safety so your hands and fabrics are protected.



"This cutter is excellent. It is so convenient and easy to use.

Just remember to click the blade back into storage after each cut to make sure you don't leave the blade raised and out.

It is a very nice sharp blade, so safety first around it.

I got extra blades too, but so far I have not needed to replace it yet.... and I'm onto my fourth quilt!"

-
Evelyn, a Happy Customer
Together with a

Self-Healing Mat

&

Rotary Cutting Ruler

....


....you can

master the most efficient method in cutting fabric

....

....just like

cutting a pizza

-

quickly, safely and accurately

EVERY TIME!
RRP $37.30



This
12" x 18" Genuine Olfa
RM-IC-C

Self-Healing Rotary Cutting Mat
is the most convenient size available
.
Measuring

457 mm x 304 mm (or 18" x 12")

, this is a

handy size for classes

and doesn't take up to much of your sewing space.


Self-healing professional quality - made of quality 1.5mm thick polymer, this rotary mat is especially designed so that

your blade lasts longer.





Double sided

for double the life-time - with grid lines in inches clearly marked on one side and cm on the reverse side - it's like getting TWO mats with the price of ONE.


Protect your work surface, your blades AND your hands: there is enough "give" in the mat to

minimise hand fatigue.

Who says "no pain, no gain" anyway...?
Care Instruction
s:
With a bit of common sense and care, your cutting mat will last for years!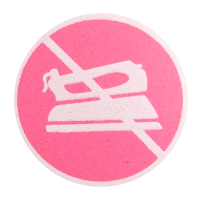 Do Not Leave in Car Do Not Bend or Roll Keep Away fr Heat & Iron
"I'm a beginner at sewing and my cutting skills are still in the 'meh' category.

I was making some cushions and decided a rotary cutter would give me better straight lines and angles.

So I got the Olfa 45mm, mat, and ruler and it's made cutting a lot easier and it's so much faster.

I hope to use it in many other sewing projects and would recommend it for its ease of use and precise cutting.

I was even able to cut through layers of duck cloth so it can handle multiple layers of fabric at once. "

- Grace, New at Sewing
RRP $18.99



You also get a
Genuine
Olfa Non-Slip, Frosted Advantage™
MQR-15x16 Acrylic Ruler:
15cm x 16cm (in cm / metrics, NOT in inch / imperial),

perfect for taking it with you to

classes or sewing groups

.


Use it for squaring up blocks - so your quilt top will be a breeze to whizz together!


This is not your ordinary rulers! It is

non-slip to prevent accidents

... your hobby is meant to be safe & fun!


To make sure you can see on

both light and dark

fabrics, it comes frosted with black grid lines for clarity.


The compact size is

perfect for beginners

just learning to rotary cut.


For those more advanced quilters, how about making a "Dear Jane" style quilt next? Or a miniature quilt challenge? You will find this ruler a must-have....


Just like the cutter, this ruler is designed for

right-and left-handed

use.... even noticed how lefties are very creative?

We've got everyone covered.
"My grandmother was an avid quilter and when she shown me how to quilt (or at least how to piece), I discovered the Olfa rotary cutter... and have wound up using it for more than just quilting.


It is as easy to use as a pizza cutter, since it is basically a very sharp pizza cutter...!"


- Katherine, a fan of Olfa
Olfa Rotary Cutter
changed the quilting and sewing world by replacing the old time-consuming method
of patchwork, which goes something like this:
Make template by tracing off books or magazines onto cardboard or plastic
Hand cut templates out carefully with scissors
Place template on fabric, trace around them
Cut out Each piece with scissors by hand

Did You Know?



Cutting with scissors often means holding your wrists in an

awkward

position....
.... especially with small movements and tedious repetitions (
like hand-cutting your pieces for patchwork

).
This can cause
injury

to your wrist over time.
When you use the method above, you will get sore hands. And when you go to sew the pieces, you will find:
The pieces are not always identical in size, and may not fit together 100%
By the time you've sewn quilt blocks using these pieces, your blocks end up different sizes
Now, your blocks don't go together, you need to "fundge" and make them fit. Not fun....
Worst of all: your quilt top is now all wobbly and bubbly, the seams are not straight any more!
Why?


Because of the easing & stretching you've had to do, all cause by very small size variation in the pieces you've cut by hand.
You see, a fraction of extra pencil line here and there on EACH little piece eventually add up to quite a bit, which contribute to all your blocks being different sizes....
Which means you either need to ease & stretch to make the blocks fit together.....
This causes some excess fabrics or tight spots on your finished quilt top, and that's where your problem begins... just try quilting one of these tops!
So, What's a Quilter to Do?
Get some Rotary Cutting gear and Experience the Difference for yourself...!
What this method does is simply eliminating the need to mark and cut individual patches of fabric.
By placing your fabric (pressed for best results) on the cutting mat, and the ruler gets placed on the fabric where you would like to make the cut, then using the edge of the ruler as a guide, run the rotary cutter along it with firm, even pressure.
This method speeds up the cutting process considerably. By allowing
multiple layers of fabric to be cut at once
(up to 6 layers, but I mostly do 4)....
you can really save time!
Once you've got the knack of squaring up, you can be certain that all your pieces will be identical.... that means your quilt will turn out looking professional, and you will really enjoy sewing the blocks together!
You will end up
getting more
quilts done, completely
stress-free
..... everyone will ask you to make them a quilt... and guess what?!
Now you CAN...!!


What else is it good for....?
Trimming photos for

scrapbooking

- getting your wedding album done has never been easier!
Speedy Christmas wrapping - simply cut what you need from a roll.... another fiddly chore made simple for you so you

have more time to enjoy the holidays

.
Great system for preparing artwork for picture framing.

Perfect square

corners every time!
The mat makes a useful permenant fixture on your desk. The "give" provides a perfect surface for drawing, writing and tracing.

Save some hand strain, prevent scratched table top and get better results

all in one go.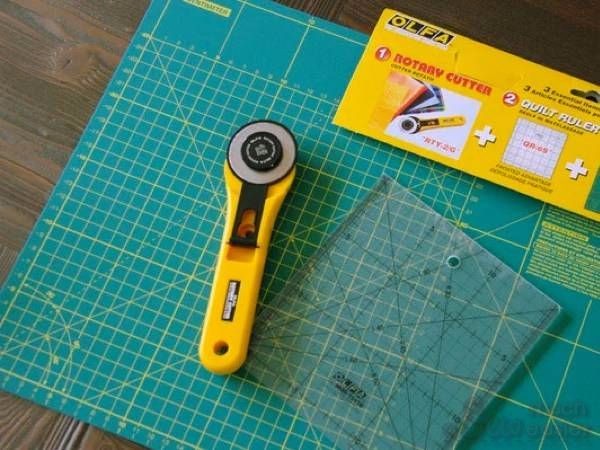 "I've just purchased this Rotary Cutter yesterday to help me make a straight cut on wrapping paper.

OMG it sliced through the paper like a hot knife through butter and made the perfect straight line cut.

I'm thinking of getting one for my Mum and Sister to share when they do their gift wrapping and I'm sure my Sister could use it most for her Scrapbooking too.

This is a really awesome tool to have no just for scrapbookers, gift wrappers, or Fabric Crafters but just overall a excellent cutter.

I'd recommend it to everyone who wants sharp precision cutters. :D "

- Sarah, a Happy Customer
"I bought this cutter set for use in bookbinding and papermaking projects.

It cuts paper, even up to 240 gsm quickly and precisely.

I am pleased with purchasing this handy tool. "

- Rob, a Happy Customer
"I have kids that love to do art and cut paper. I cut a bunch of paper for them to do origami, the rotary cutting set makes quick work of that project and the kids had so much fun too!

The self-healing is also great as a protective surface while coloring and painting - particularly when using markers which tend to bleed through paper.

The best thing about the mat? It lasts forever - I had originally bought my mat back in 1993 and it hasn't "degraded" at all -- it still has the "self-healing" properties for the rotary cutter.

The color hasn't faded and it has held its flat shape."

- Nicole. a Happy Mum of two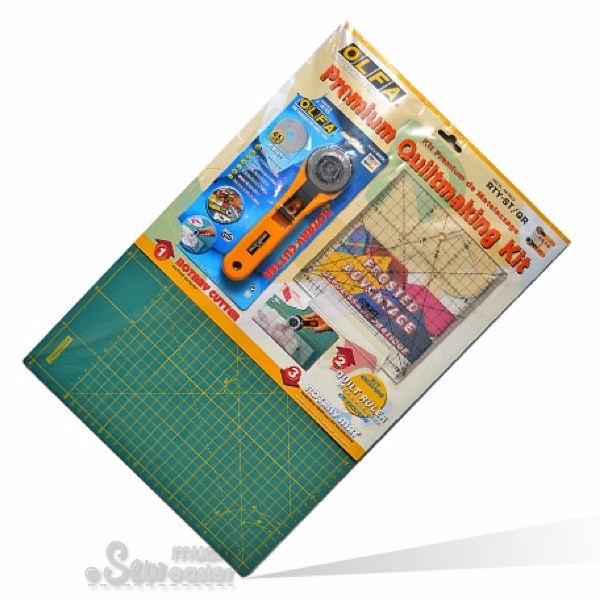 Not a Quilter?
See What One Of Our (Very Innovative) Customers Get Up To With Her Rotary Cutting Set:
"While I originally bought this for cutting fabric, I find myself using it whenever I need to cut something. I'm not very straight when it comes to using scissors and between the Cutting mat and the Rotary cutter, I was able to make straight uniform shapes.


When it comes to doing assignments which require kids to cut out pictures, again, this is so much easy and faster than using scissors. If I was into scrap-booking, this would also work well for that.

I also like to cut patterns out of knitting magazines and put them in protective sleeves and store them in a notebook.

Using the Rotary Cutter is so much easier, faster and gives a cleaner edge and scissors. Also, it doesn't matter whether you are left or right handed - it works equally well for either (unlike many scissors which are set up for right-handed users).


Overall, a very handy tool to have around."


- Danielle, a Happy Customer
"For most beginner quilters this is an old stand by staple and all you will ever need.

While some people don't like the fact that you have to remember to close the safety catch, I found that getting into a safe habit from the start is the best thing.

This set is a must have for the new quilter."

- Tanya, a Happy Quilter
"This set was recommended by a friend as a great beginner's rotary cutting set.
...

Since I had never used a rotary cutter, it took a bit of learning to use it correctly.

If this is your first, practice on some scrap fabric before you begin on your expensive stuff.

I am completely satisfied with this one for my personal cutting needs, cotton and polyester blend fabrics for quilting."

- Barbara, a Happy Customer

Grab yours now and you can experience:
Precision cutting like a pro -

Done Quickly & Easily.

Save Time

and Get your project done - already!

Do it Right in the first place - so you can

Avoid

headaches :-)

A sense of achievement

, because you've solved your own problem.

No more frustration

- just your finished project and satisfaction!
Be proud and tell everyone: "I made this!"

So the Only Question is:
Should you get just ONE for yourself,
or Grab a Second set for a friend?
Simply
Add To Cart
The Button To Get Yours Now!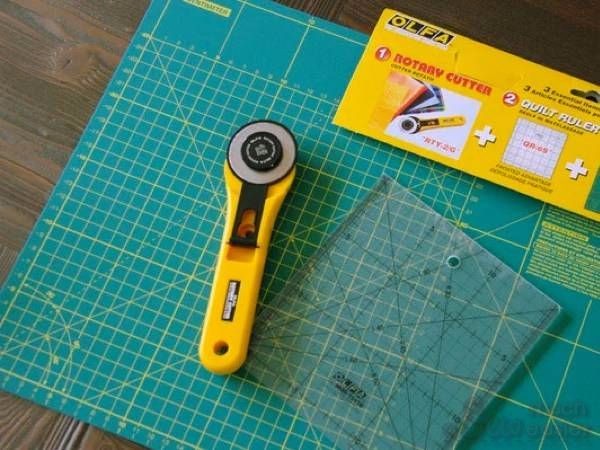 We know sewing. But you know best.
Sometimes things don't work out according to plan. Not to worry - we have a 60 Day Money Back Guarantee to support you.
Your No-Nonsense 60 Day
100% Money Back Guarantee*
In the unlikely event when the item doesn't meet your expectation, be sure to contact us within sixty (60) days.
The benefits under this Guarantee are in addition to other rights and remedies under a law in relation to the product you have purchased.
We want you to have a plenty of time to feel absolutely certain that you have what you've paid for!
If you're not 100% happy simply let us know and return the item in original condition and packaging.
We'll send you a full refund (excluding postage) promptly and courteously - No Questions Asked.
So you can be sure you'll be happy with your purchases!
*Looking for the fine print? Check our terms and conditions for details.
Be The First To Review This Product!
Help other Sew Much Easier users shop smarter by writing reviews for products you have purchased.
Can't wait for it to arrive? We will get it to you ASAP.
Prompt Shipping - Your package will be sent promptly once payment is cleared. Usually it will be dispatched the next business day.
Combined Shipping - Want to save even more? We are happy to combine shipping for multiple items in your cart... it gets worked out when you check out.
Packaging and Sending - All your items will be packed well. We do everything we can to ensure your package arrives safely. In the unlikely event something does go wrong, simply contact us and we will do our best to resolve your concers.
Packaging Materials - We support "green policies" and recycle clean packaging where possible. Sometimes brand names on packaging may not necessarily match the content.
Simply click "Add to Cart" now and complete checkout so we can get it on it's way to you.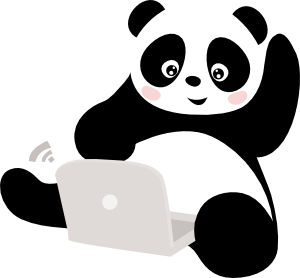 Would you like more information on this item?
Can we clarify anything else for you at all?


Please feel free to use the form below, or email hello@sewmucheasier.com or phone 1300 88 11 59.

Your message will be responded to ASAP, usually within 24 hours during business hours, Monday to Friday 9am to 5pm Australian Eastern Standard time.
---