Ott-Lite Clampable Desk Lamp
Sick

&

Tired

of Struggling in Poor
Light?


Here's How To

Instantly Add More "Day Light" Hours

to Your Sewing Time.....



That means

choosing the right colour

fabric and matching thread colour is

no longer

a burden :-)
Most of us have experienced this, because we all realise that the
colours we chose
will become part of what we make -
permanently!
Wow, talk about commitment!
That's why the initial fabric and thread selection isn't a decision you want to get wrong....
When choosing

from all your colourful fabrics and threads...

You need to be able to

trust your light

source
.
Doing this in the day time is the obvious answer.... but most of us are
busy at work during the days
.... and weekends are often reserved for friends and family.
That means our sewing projects get done
at night
, using
inadequate lighting that makes all the colours yellow-ish
under normal household light globes & down lights, or dull & depressing under fluorescent tubes.
You
can't even trust
them for picking sewing threads to
match colour
....
Let alone deciding which fabric should go into your next creation!

Ask anybody who sews.....
There's
NOTHING more frustratin
g than ...
... having limited daylight hours and...
... putting up with average household lighting
... that gives yo
u

eye strain & headaches
...
While trying to enjoy your hobby
... with the
limited hours
you've got!
What if having

MORE productive sewing hours in a day

was easier than you think?
What would it be like to NEVER have to put up with physical discomfort - and


No more

headaches

......



No more

eye strains

......



No more feeling

hot

&

flustered

from working next to a

hot

lamp, ever again?


Imagine being able to
finish ALL your hand sewing
in your spare time,
done easily, quickly, and with Great Results EVERY TIME
because you can see clearly what you are working on without straining!
Often the hard part is to come up with exactly the right tool, for the right job, at the right price.

"Now that I've got this lamp, I don't even need my glasses to read or sew anymore!

It's amazing how well the correct light makes so much difference.... especially for sewing and reading books.

This convertible model is especially handy, you can clamp it onto your table or shelf, and you can also have it free-standing on your desk. I highly recommend it!"

- Loretta, a Happy Customer


As a formally trained Fashion & Textile Designer, and now a Quilter and Patchwork Teacher I have spent 10 years sharing the joy of Patchwork and teaching others.
So I know that how much easier it will be for you to
create
beautiful results with less frustration and physical discomfort
simply by having the right tools for the job.
After all...
we all want to have fun enjoying our hobby
.....
Rather than Struggling and Straining... Right?


"I had hesitated buying this lamp for a long time because I have a pretty limited budget. But what a difference it makes at night!

Most of sewing is done at night after work, and with this light, I don't feel like it's a dungeon.

The light is true, doesn't cause eye strain, and it has become a must-have item in my serwing room now. I really really like this light. Wish I would have had it years earlier!"

- Tara, a Happy Customer


*Note: Above picture shows a slightly different model, but the lamp works exactly the same.
Even the best crafters in the world can't do good work....
Unless they have good lighting.
And, as you know, the brightest light source is natural sunlight.

But when it comes to lighting,
brighter isn't always better
.


Bright light reveals vibrant colors but also causes a harsh glare, making your eye muscles squint and strain.
Other light sources reveal high contrast so that edges of objects appear clear, but the drawback is distorted color.
Also, the more intense the light, the more energy that's used, generating more heat which can make working near them hot and uncomfortable.
Ott-Lite comes with a solution
to all these problems by providing

the
ideal balance of brightness and contrast.


The result is
reduced glare, less eyestrain, and low heat
so you can
achieve

better results quickly and easily

without straining your eye sight
.


"I do alot of closeup art/craft work, so I find the Ott-Lite great for helping me work comfortably on detailed pieces and finishing work.

Now that I have it, I can't do without it - if only I could have one in every room of the house!"

- Helen, a Happy Customer


Compare an Ott-Lite side by side with an ordinary light


and the result is extraordinary.....
See

the difference with your eyes…
and

experience

the difference...
so you can
enjoy your hobby
as long as you wish.....
Happier and more Comfortably :-)
How does it work? Let's find out:
Here's what their website says, "Ott-Lite lighting is expertly engineered with 508 Technology™ to bring the quality of High Definition Natural Lighting™ indoors".
What's the 508 Technology™?
Ott-Lite provides a
Full Spectrum
lighting system that is
scientifically formulated to simulate natural daylight indoors.
The term "Full Spectrum" is used to define a light source with a CCT (Correlated Color Temperature, refers to a measurement of the actual color appearance of light, NOT heat) of 5000K or higher and a CRI (Color Rendering Index) of 85 or higher.
Note: The model shown in video is not the same as one on sale here but the bulb technology (i.e. the important bit) is the same.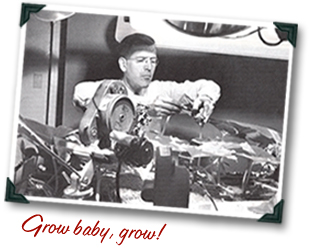 The 508 technology is based on
40 years of research
by photobiologist
Dr. John Ott
.
During the filming of Cinderella (1950)

for Walt Disney
Dr. Ott discovered the formulation so Disney could film a pumpkin-growing sequence inside a studio.

The pumpkin grew. The studio filmed.

And Cinderella arrived at the ball....!
This light was created to replicate the wavelengths in the visible spectrum of sunlight in balanced proportions. Dr. Ott used a specially formulated blend of rare earth phosphors to create
an artificial light source that looks and feels like natural daylight
, this is now known as the 508 Technology™.
Dr. Ott went on to devote the next decades to refining his remarkable achievement to the full spectrum lighting industry. The same Company that helped develop Winter Blues (SAD) lighting therapy with the physicians at John's Hopkins School of Medicine, has created the Ott-Lite Lighting System.
Sounds impressive, huh?
I'm just glad it works.
If You want a simple solution to extend your
daily sewing time comfortably...
Here is the solution!
One Lamp...... Two Ways!
Desk Base Desk Clamp
When you read, sew, paint / draw or work on anything that requires colour matching

WITHOUT an Ott-Lite

, you will find:


Your colour choice will look different and often less than ideal in natural light.


By the time you realised how tired you are, you have already strained your eye sight. Not fun...


Worst of all: you start to avoid utilising the evening hours, so there is less time to enjoy your hobby!


Why?

Because standard household lighting are NOT designed with your hobby or special needs in mind.
Instead, they are mass produced to meet the budget of an average household.
You see... Not All Light is Created Equal.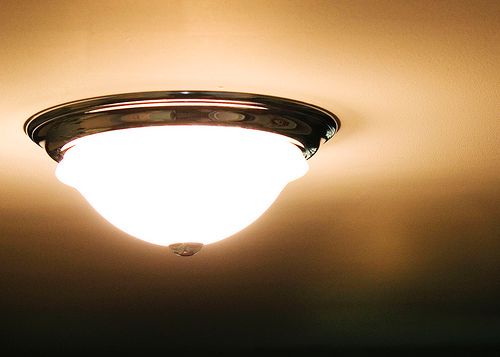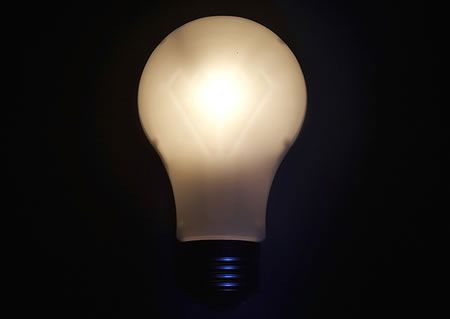 You see, the
life-span
of these standard light globes / tubes are
fairly short
compared to the Ott-Light globes and tubes - so that the average household users
need to replace
them often.
Good for the manufacturer, Not So Good for you
.
Why
should you
risk your eye sight,
put up with
discomfort,
and feel
hot & flustered
under a standard desk lamp
when you really should be enjoying your hobby?!
Why not Get an Ott-Lite Floor Lamp and

Experience the Difference

for yourself...!

"I build automobile and railroad models as a hobby and I use a circular fluorescent magnifying lamp, but at my age I needed some extra lighting to improve on what I had.

At age 69 I got myself an Ott-Lite. This excellent desk lamp has filled the gap. And you should see the light!

It is attractive, not too big, adjustable and doesn't take up a lot of room on my work table - especially when I use the clamp.

If you want to use it as a desk lamp, the base is heavy enough so the lamp is stable and doesn't tip over.

Simple assembly consists of just plugging the tube into the lamp's socket, and then decide if you want to clamp it onto your work area or not. Conversion is quick and easy with all the bits included.

Very happy with it and the price was right. Entire purchase transaction was perfect for me."

- Will, a Happy Customer


What this light source will do is simply
help you see & feel better
.....
How?
Just by switching it on, WHENEVER you feel the urge to sew, knit, quilt, crochet, applique, make softies, read, use the computer.... WHATEVER your heart desires!
And you get to do this WHEREVER you can find
a power point
and
a comfortable chair
!

"Let there be light...and it's just the light I need.

It's clear, very white, and exactly what I was looking for. I do a lot of crafting that requires good light and this lamp delivers.

The 18-watt bulb emits a very natural light - bright enough without being too bright - and it doesn't need to be, because it's very white - there is none of the yellowish light that a regular bulb can give off.

It's easy to choose colours for a project because this light shows each in a very true light.

It's just the right height, too, and the flexible neck offers easy positioning for every need. If you need a lamp that's attractive and functional, get this one."

- Christine, a Happy Customer


Check out how Lit-Up this (otherwise dark) sewing room becomes....
Now you can

enjoy some much-deserved sewing time

when everyone is in bed (YAY!)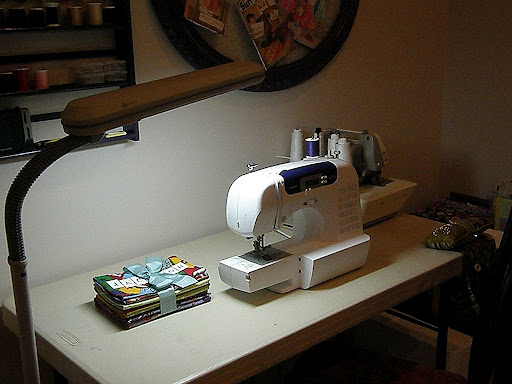 *Note: Above picture shows a slightly different model, but the lamp works exactly the same.
Convertion Between Desk Version and Clamp Version is easy.....

This is how the Clamp comes together......

This is how the Base comes together......

PLUS...
Did You Know
Ott-Lite Can Reduce Your Greenhouse Emissions...


And Your Power Bill?
By simply switching to using Ott-Lite instead of standard incandescent lighting you can
save energy
and help
reduce carbon dioxide
emissions.


Your daily contribution can add up over time...
Which means when you
Switch to using Ott Light
products, you canactually
SAVE money
over time..!!
Keen To Try It Out For Yourself?
I'm so sure that you are going to love your new Ott-Lite Floor Lamp, that I am willing to
completely guarantee it...
so you'll be able to try it out for yourself and see first hand how much of a difference it makes
absolutely risk free!

"It's very easy to position the head to the desired position and it stays there. Sometimes my son pinches it to clamp on his desk to build his model airplanes.

I am using this light to give myself the best non-glare contrast while working on my knitting and crochet and it works great.

I think this is a fantastic, useful item for crafts and reading."

- Mary, a Happy Customer


I'll tell you more about the guarantee in a moment.. but first lets check weather an Ott-Lite is not right for you...
This Ott-Lite Desk Lamp is NOT for you if
:


You have physical or eye conditions that makes you sensitive to light (please check with your doctor before purchasing).


You are not prepared to put in the time for your hobby.


You prefer to only work during the day with natural light.


This Desk Lamp is ideal for:


Beginners who want to have more time to practice,


Parents who want their kids to have the best light for reading,


Experienced sewing experts wishing to take their work to the next level,


Teaching facilities,


Paper craft enthusiasts,


Photography and Visual Art professionals,


Patchwork / quilters,


Textiles artists,


Miniature Model creators,


Fly-Fishing enthusiats who enjoy making their own flys.


and other creative individuals.....


If any of these sounds like you we're ready to get your Ott Lite Floor Lamp on its way to you,
delivered anywhere in Australia!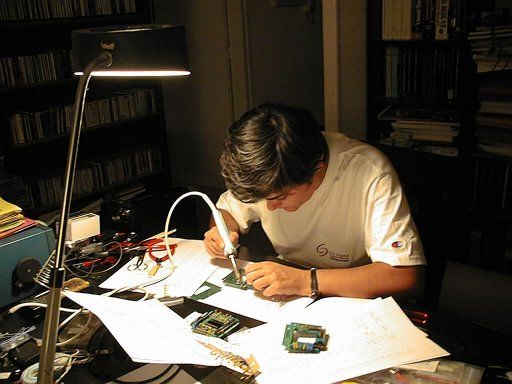 What's more....
the money you invest in this essential tool is nothing to
how much more you'll enjoy
your hobby with your new found secret weapon...
Plus, you can now
experience the difference of Ott-Lite for yourself absolutely risk free.
I know you'll be glad you did.
Here's how...
Your No-Nonsense 60 Day
100% Money Back Guarantee...
This item comes with our No-Nonsense, 60-Day 100% Money Back Guarantee!
In the unlikely event when the item doesn't meet your expectation, be sure to contact us within sixty (60) days.
We want you to have plenty of time to feel absolutely certain that you have what you've paid for!
If you're not 100% happy simply let us know and return the item in
original condition and packaging.
We will send you a full refund (excluding postage) promptly and courteously - No Questions Asked.
That means No Risk to You whatsoever!
Let's See How Else Ott-Lite Can Help You:

Using Ott-Lite is like

having your very own natural daylight

- just turn it on, 24-7.

"I love this lamp. It gives the right amount of light at my computer desk. I'd recommend it to everyone."

- Sam, a Happy Customer



Versatile and adjustable, this is

a perfect solution

over your desk or sewing machine,

anywhere

you wish to enjoy doing what you love!

"This lamp puts the light exactly where I need it.

I use it for sewing and it is nice and bright so I can see everything clearly.

The twistable neck lets you position it where ever you need light, allowing me to do hand sewing as well as using the sewing machine.

I think I will get one for each of my sewing friends for Christmas."

- Kath, a Happy Customer

Unique lamp design with

adjustable angle to suit variety of use

: sewing, reading, tying flys for fly-fishing.... you name it!

"I bought this lamp to better light my fly tying area.

Since tying flies entails small hooks, feathers, fur and thread etc. it is a real help to have clear visibility.

This would, obviously, apply equally to other hobbies involving small objects. My wife is planning to get one for her embroidery too.

The light has functioned very well for me. The flexible neck allows some adjustment of the light's position over the work.

Although the light is fairly bright, it is not intense or hot in a way that reduces the functionality."

- Ed, a Happy Customer


Reading and Crafting has never been easier (or more
enjoyable
)!

Protect your eye sight and

minimise fatigue & headaches.





"I have no idea how I lived without an Ott-lite.. the flexi-arm is great for working with beads because I can place the light exactly where I need it the most.

I clamp mine on the edge of my table so I have maximum room to spread out.

After working with beads for awhile, no matter how well you see, things get kind of fuzzy and I used to get a little headache. Well, not any more!."

- Margaret, a Happy Customer


Having trouble with your light source and love to try Ottlite?

Order today
and

have it delivered

to you anywhere in Australia!

"The Ott light provides light on my reading material. The light focuses directly on what you are reading. A regular lamp sends light all over the room.

I am 81 years old and do not wear glasses due to special lens in my eyes so I see well but just need direct light.

I am very happy with my purchase. I had wanted the Ott Lamp for a while but did not know where to find one.; and then my daughter said Mum go to eBay on the computer and sure enough thre it was."

- Dorothy, a Happy Customer


Re-discover your passion, and

enjoy it

every time!

"My 86 year old grandma called me the night she received this, excited that she could see all the colors in her puzzle pieces so she's back doing what she loves the best :)"

- Stephanie, a Happy Customer


You'll be amazed how fast your work hours fly by when your eyes no longer need to strain.
Do more of what you love.... for longer!



"I got this OttLite and I LOVE IT! This product is amazing.

I didn't think it would make that much of a difference but now it's a lot easier to see a night when I'm crafting.

My average desk lamp and home lighting was just killing my eyes so I had to limit my craft hours to day time. And when you work 9-to-5 that doesn't leave you with very many day light hours especially now that we're in the fall and winter months.

But now I can work at night and see with great clarity what I'm doing."

- Barbara, a Happy Customer


Are Your Kids Or Grand

Kids Killing Their Eye

Sight.....
When

Reading

Or

Studying

?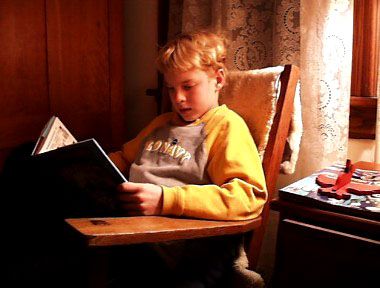 Why not
grab an extra Ott-Lite
as a gift for them
when you order one for yourself?
That way you can be sure they are staying
healthy
,
happy
, and
glasses-free
..!!
Talk to us if you want to buy more than one... we'll do a deal for you!
If your child has low vision
- that is, has a visual impairment that interferes with his or her ability to perform daily activities -
learning in general might be a challenge
.
Here's an example of how Ott-Lite can help
(please check with your medical advisor first to be 100% certain):


Great amount of light provided so there is no extra work on the eye


Sharpening the contrast - makes it easier for your child to focus


Compact size - goes where your child goes!


Ideal amount of brightness without harsh glares to prevent fatigue


Minimal amount of heat so reading on warm nights are a breeze!





"Arrived packaged well. This is a nice size lamp with a heavy base and sits very securely. Very bright and even light that beats all our other lights around the house.

I push my daughters' desks together and place the Ott-lite in the middle so they could complete their homework together. Now I don't have to worry about their eye sight any more and that's a relief.

It wasn't cheap, but definitely worth every penny."

- Janet, a Happy Mum


Here's a few details for anyone who's technically minded:


Power Requirements: 240V, 50 Hz - Plugs into any standard Australian power outlet


Full Name: Ott-Lite Flexi-Arm Plus 18w HD Craft Lamp


Wattage: 18 watts


Initial Light Output: 980 lumens


Color Rendering Index: 85


Color Temperature (CCT): 5000 degrees Kelvin


Flexible neack and arm for easy light placement


Including clamp-on accessory


Height adjusts: 33.7cm - 73.7 cm (or 13" -29" inches)


Base Size: 21 x 25.4 cm (or 8" x 10" inches)


Weight: ~ 5.8 kg


Tube Life: up to 10,000 hours*


Required Tube: OT3066 (included)


Note: Switch on and off with button


*Rated by the manufacturer in laboratory. Actual tube life can vary depending on usage. Certain conditions such as powersurge can affect tube life.
Grab yours now and you can experience:


Easy, accurate sewing - either by hand or machine...... Absolutely Stress-Free!



Get your sewing projects

Done On Time

for that special occasion: whether it be a birthday, anniversary, or wedding!


Save bucket loads of Money by avoiding costly mistakes - so you have more for fabric shopping (YAY)!




A sense of achievement

, because you've made something within your own abilities.



No more

piles of unfinished projects - instead, you will churn out lots of goodies for yourself or your family and friends to enjoy as gifts!


Great finish to everything you've made -

your friends will be dying to know your secrets.....



Plus, as a special thank you for buying from us....
You will receive the following super bonuses:
Super Bonus Number 1 -
Be Kept in the Loop for Any Specials and Limited Offers
From time to time we come across great products and share specials deals exclusively with our valued customers. By purchasing from us you are automatically a valued part of our community. Enjoy!
Super Bonus Number 2 -
Valued at $275, Yours FREE!
5 Personal emails to me (Shelley)
- Gain expert advice from your online fashion design, quilting and sewing craft expert. Ask me your most burning questions for anything to do with how to use your gadgets, sewing, patchwork and colour selection. What better opportunity than being able to communicate one on one with someone qualified to give you the right advice?
This alone makes this an outstanding offer unique anywhere!
BUT....
Make Sure You Act Quickly.
We Have A Limited Number In Stock.
Be Sure Get Yours Now While Stocks Last!
Simply
Click The Add To Cart Button
To Get Yours Now!
P.S.
Remember when you shop with us, all your purchases come with our
60 Day No Nonsense Money Back Guarantee... No Questions Asked!
Not 7 days, not 14 days, or even 30 days... You have TWO WHOLE MONTHS to be 100% sure you are happy with your purchase!
So you've got nothing to lose from buying right away.
P.P.S.
Act now to take advantage of our
FREE BONUS
of five personal emails to me (Shelley) for technical advice or anything sewing related. Hurry! Don't miss out...
We know sewing. But you know best.
Sometimes things don't work out according to plan. Not to worry - we have a 60 Day Money Back Guarantee to support you.
Your No-Nonsense 60 Day
100% Money Back Guarantee*
In the unlikely event when the item doesn't meet your expectation, be sure to contact us within sixty (60) days.
The benefits under this Guarantee are in addition to other rights and remedies under a law in relation to the product you have purchased.
We want you to have a plenty of time to feel absolutely certain that you have what you've paid for!
If you're not 100% happy simply let us know and return the item in original condition and packaging.
We'll send you a full refund (excluding postage) promptly and courteously - No Questions Asked.
So you can be sure you'll be happy with your purchases!
*Looking for the fine print? Check our terms and conditions for details.
Ott-Lite Clampable Desk Lamp

By:

Gill

on 7 February 2017

Hi Shelley, Thanks for sending this quality product on time. The lamp works very well and will definitely save my eyes from straining in the future as I sew or knit. So glad I purchased it. Many thanks. Gill from Box Hill

(4)
Can't wait for it to arrive? We will get it to you ASAP.
Prompt Shipping - Your package will be sent promptly once payment is cleared. Usually it will be dispatched the next business day.
Combined Shipping - Want to save even more? We are happy to combine shipping for multiple items in your cart... it gets worked out when you check out.
Packaging and Sending - All your items will be packed well. We do everything we can to ensure your package arrives safely. In the unlikely event something does go wrong, simply contact us and we will do our best to resolve your concers.
Packaging Materials - We support "green policies" and recycle clean packaging where possible. Sometimes brand names on packaging may not necessarily match the content.
Simply click "Add to Cart" now and complete checkout so we can get it on it's way to you.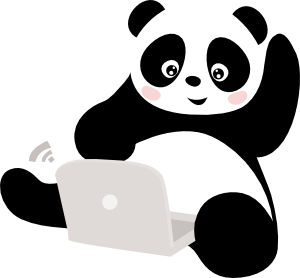 Would you like more information on this item?
Can we clarify anything else for you at all?


Please feel free to use the form below, or email hello@sewmucheasier.com or phone 1300 88 11 59.

Your message will be responded to ASAP, usually within 24 hours during business hours, Monday to Friday 9am to 5pm Australian Eastern Standard time.
---