Quarter Inch Foot (Snap-on to suit 7mm and 5mm machines)
Struggling

with your

1/4 inch seam?


Sick of Fudging your Wonky quilt Blocks?
Find out how other quilters

Avoid

Unpicking...
If you're looking at this Quarter Inch Foot, chances are...
You're learning to make patchwork quilts, and you need one for class.
You've made a few quilt tops already, but annoyed that your points don't line up

You're sick & tired of unpicking to rescue blocks that just don't fit together - because of seams!

Fact:

You're Not Alone. Most People have trouble keeping an exact Quarter (1/4) Inch Seam Allwance.
That's where the headaches start. Just look at any patchwork blocks, and see how many seams there are.
Now Imagine
each seam allowance being slightly different...
Ask anybody who sews.....


There's

NOTHING more frustrating

than having to fiddle & fudge with your poorly put together patchwork blocks.

You can either start all over again, or start unpicking..... How Many seams?!

What would it be like to
NEVER have to unpick or "fudge" your blocks
that just didn't piece together quite right - because of uneven seam allowance - Ever Again?
What if

Super Precise Machine Piecing

was easier than you think?
Often the hard part is to come up with exactly the right tool, for the right job, at the right price. Of course, there is no doubt that in order to create beautiful quilts, you need to practice.....

But the first step in piecing accurately is having the right tools
.
"After being skeptical, I was greatly surprised at how much faster and more accurate the sewing of my quilt blocks was with this foot.

I have pieced using a standard presser foot for years, but I like this much better...."

- Stella, a Happy Customer
The Secret Weapon

for Keeping You Seam Allowance Consistent for Perfect Piecing Is a Quarter Inch (1/4") Foot

Simply snap it in place - just like all the other feet that came with your machine!
Most
popular among Singer machine owners
, this
Quarter Inch Foot
is the perfect partner for your
Domestic
Sewing Machine, such as the popular Janome DC2050 and DC2150 (which we also sell. See our other listings).
Also known as a
"Patchwork Foot"
, this quarter inch foot has ALL metal construction for durability, and smooth edges that does not snag your fabric...
sewing with an accurate seam has NEVER been so easy!
Designed to fit most Janome (7mm & 5mm)
, it is also good for
Elna, Brother, Singer, plus other brands
- simply snap it on, just like all the other feet that came with your machine!
Fits
7mm Low Shank
Janome:
2160DC, 3160QDC, 4120QDC, 6260QC, CS995, 19110, DC2101, DC2050, DC2150, DC2200, DC3018, DC3050, DC3100, DC4030, DC6030, DC6050, DC6100, DM7200, DC7100, DC7060, MS5027LE, MW3018LE (MyExcel 18W), 4618, 4618QC, 5018, 5024, 5027, 5124, 6019QC, 6125QC, 6260QC, 652, 653, 654, 655, 655R (150), 659, MC3000, MC3500, MC4000, MC4800, MC4800QC, MC4900QC, MC5200, MC5500, MC5900QC, MC6000, MC6500P, ME4014, ME4015, ME4018, ME4123, Memory 7 (5001), MS2028, MS2522, MX3123, SD2014, SR2000, SS2015, SW2018, plus More.
And fits
5mm Low Shank
Janome:
JR1012, RE1306, Jem Gold, Jem Gold 2, Jem Platinum720 (JP720), Jem Platinum760 (JP760), Sewist 509, Sewist 521, Sewist 625E, 1008, 415, 419S, Juno SS107, MS2008, RE1706, S-307, S-313, S-323S, plus More.
Also fits
Elna
: Elina 40, 3230, 320, ELJ3210 (Easy Jeans), Lotus (Computerised), 520, 540, 660, 720, 740, 8600, 9600, plus More.
Best of all, it will even fit your premium models with
7mm High Shank
- MC6600P, Skyline S3 (but NOT for 9mm machines like Skyline S5, S7, or S9), MC11000, MC10000, MC10001, MC11000SE, MC5000, MC5700, MC7700QCP, MC8000, MC9000, MC9500, MC9700, plus More.
Would it Fit Your Machine?
Most Likely - Get One to Try it on Now.

Is this a Genuine Janome Foot?
Unlike some others in the market, this foot is
made by the same people that makes Janome sewing machine parts
. At the same factory where Janome gets their parts made and packaged - located only a few minutes down the road from Janome's own factory.
This company is a third-generation family business that specialises in presser feet and parts. They are one of the few
certified makers for Janome, Brother, Singer, Pfaff and others
. If Janome and other brands can trust them - you can trust the quality too.
I've personally visited the factory to verify for myself. I was genuinely impressed because of their a
high quality assurance standard
- specified by Janome Japan - the parent company of Janome Australia.
The
only difference is in the packaging
. I'm calling mine "generic" because we had ours packaged under our own brand.
This means I'm
100% happy and confident
that you and your sewing machine are in safe hands - because I recommend this foot to all my students, and use it for my own sewing too!
So do our happy customers - here's
just one of many
reviews:
"Hi...

Just want to say a Huge belated 'Thank You'.... I waited to try your foot first... because I previously bought a 'cheap' (very cheap) foot a few weeks ago elsewhere... and it broke after a few uses.

Your foot feels solid and seems much better quality...and works a lot smoother...and you posted it out so fast I got my project finished quickly....so Thank You!!"

- Niamh from Mortdale, New South Wales 2223

NOTE:
This particular 1/4" foot is a "Snap-On" or "Clip-On".
What does this mean?
It means you can easily put this foot on by simply "snapping" or "clipping" in in place.
No need to fiddle with screw drivers!
How Does This Foot Help?
A quarter inch foot is design specifically for machine piecing your quilt block together... what you want is a consistent, accurate seam allowance that is exactly 1/4 inch (or 6.3mm).
Because sewing together fiddly little pieces AND keeping a precise seam can be tricky!

Will this Foot Fit My Machine?
Good question.
The easiest way to tell is by looking at the
maximum stitch width
- this refers to the maximum width your machine can achieve in zigzag mode.
This foot will
fit BOTH 7mm & 5mm
machines, but NOT 9mm.
7mm is the most common width for modern machines - especially if you have a computerised Janome.
If you have a basic sewing machine - say, Elina 40 or Janome JR1012 - they will be 5mm.
What does this mean to YOU?


In short:

Needle Alignment.
This refers to your machine's
default needle position
. 7mm machine's default
needle position is NOT the same
as 5mm.
And while most sewing machines lets you adjust needle positions (so that your needle goes into the hole rather than hitting the foot), some very basic sewing machines do not have such function - Janome RE1306, for example.
That means
you NEED to Check the Needle Position BEFORE Sewing, to make sure the needle doe not hit the foot.


Unless you check first, there is a risk that your needle may break when it hits the metal part of the foot (and the sharp, broken needle tip can potentially fly into your eye, causing injuries)!!
Please check with me if you're unsure.
This is the foot you wanna get RIGHT!
How important is an accurate seam allowance?
Very important...
a seam allowance that is not accurate or consistent will affect the overall construction of your quilt top.
First, your seams will not match when piecing together rows and columns.
You may force your seams to match by stretching your fabric, which will cause it to be taut or distorted. You may also relax your fabric, which will cause it to pucker.
Second, your block will not be the correct size.
When your pattern says what the finished block size will be, it assumes that you have used an accurate seam allowance. If your seam allowance is off, you may end up with a larger or smaller block. Depending on the block, you may be able to resize the blocks without any significant problems. But sometimes the block will not resize easily, and part of your block may be cut off, including a fabric seam allowance. When this happens, tips and points may be blunted and lines simply won't match up.
Third, your top will not be as strong.
If your seam allowance is too narrow, your pieces may come apart at the seams - literally. Even if your pieces stay together, threads from the edges of the pieces may work their way through the top.
Worst of all, your whole quilt may start to come apart in the first wash!

So, What's a Quilter to Do?
Get Your Quarter Inch Foot Now
And Experience The Difference For Yourself...!
What this 1/4" foot does is provide your raw edges with a fixed width as you stitch. As long as you line up all layers of fabric (and your cutting is pretty accurate to begin with) against the front width on the right side of your foot ,
you can be absolutely certain that your seams will be a precise 1/4 inch
- no more, no less.... NO matter how fast you sew!
"SO well worth getting it!

I can't imagine machine piecing quilt blocks together without my new quarter inch foot! NO WAY!!! :-)

- Melissa, a Young Quilter
You will end up with even, neat, professional quality machine piecing.... Give them a press and you will see that your blocks are ALWAYS the size they should be!
Does it help with things other than Quilting?
Yes, Definitely! You will find plenty of use for your 1/4 inch foot:
I often use mine in dressmaking - because a 1/4" (or 6.3mm) seam allowance is perfect for curved edges like armholes and collars.
Your quarter inch foot is also perfect for sewing silky or slippery fabrics... you gain precise control with NO stress!
No overlocker and need French Seams instead? Easy. You 1/4" foot will take care of the accuracy.
This foot is also great for making fabric bags and hats, where you would generally use an iron-on interfacing, and therefore need a smaller seam.
They are also handy for cloth doll, "softies" or teddy bear making..... Try making a Sock Monster this weekend!
"Well, I'm not a quilter, but I use my 1/4" foot all the time!

It's great any time you want a very tight, exact, tiny s/a (seam allowance).

Recently I used it to bind a corset - the instructions called for a quarter-inch seam allowance on the binding, and this foot made it really easy."

- Gemma, Costume Designer

The response for discovering the quarter inch foot has been phenomenal.
Here is what other people are saying about it:
"Can't live without this for quilting. No more guessing. Things always have a perfect 1/4 inch. Being new at this quilting think every little thing helps."

- A Happy Beginner
"I like this 1/4 inch foot so much that I've decided to use it for all my piecing.....

I would recommend this foot for anyone who sews quilt blocks."

- K.S. a Happy Machine Quilter
"Great foot for a super price. Wouldn't do piecework with out it now that I've found it.

I am a quilter and am constantly needing to do those 1/4" seams. This foot takes out the guess work!"

- Grandmother of three
"The 1/4 foot is really a nice addition to the feet you get with my Janome.

It is a must if you quilt."

- Deb, a New Patchworker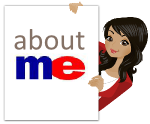 Want to Know

Who We Are


Before Buying?
Click Here to Learn More About Us...
Keen to try it for yourself?
Grab yours now and you can experience:
Perfect quarter inch seams -

Done Quickly & Easily.

Save Time

and Get your project done - already!

Do it Right in the first place - so you can

Avoid

Unpicking :-)

A sense of achievement

, because you've solved your own problem.

No more frustration

- just you and your sewing machine enjoying a stress-free time!

Be proud and tell everyone: "I made this!"

So the Only Question is:
Should you get just ONE for yourself,
or Grab a Second one for a friend?
Simply

Click The Add To Cart Button

To Get Yours Now!
We know sewing. But you know best.
Sometimes things don't work out according to plan. Not to worry - we have a 60 Day Money Back Guarantee to support you.
Your No-Nonsense 60 Day
100% Money Back Guarantee*
In the unlikely event when the item doesn't meet your expectation, be sure to contact us within sixty (60) days.
The benefits under this Guarantee are in addition to other rights and remedies under a law in relation to the product you have purchased.
We want you to have a plenty of time to feel absolutely certain that you have what you've paid for!
If you're not 100% happy simply let us know and return the item in original condition and packaging.
We'll send you a full refund (excluding postage) promptly and courteously - No Questions Asked.
So you can be sure you'll be happy with your purchases!
*Looking for the fine print? Check our terms and conditions for details.
Love the 1/4 inch foot.

By:

sue niven

on 19 March 2014

I am a new quilter and this takes out the guess work on what a 1/4 inch is! I love it and can highly recommend it. Happily sewing my blocks now.

(5)
Can't wait for it to arrive? We will get it to you ASAP.
Prompt Shipping - Your package will be sent promptly once payment is cleared. Usually it will be dispatched the next business day.
Combined Shipping - Want to save even more? We are happy to combine shipping for multiple items in your cart... it gets worked out when you check out.
Packaging and Sending - All your items will be packed well. We do everything we can to ensure your package arrives safely. In the unlikely event something does go wrong, simply contact us and we will do our best to resolve your concers.
Packaging Materials - We support "green policies" and recycle clean packaging where possible. Sometimes brand names on packaging may not necessarily match the content.
Simply click "Add to Cart" now and complete checkout so we can get it on it's way to you.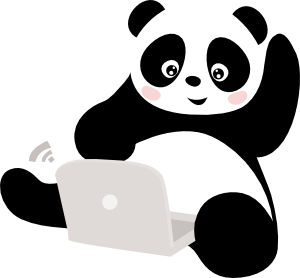 Would you like more information on this item?
Can we clarify anything else for you at all?


Please feel free to use the form below, or email hello@sewmucheasier.com or phone 1300 88 11 59.

Your message will be responded to ASAP, usually within 24 hours during business hours, Monday to Friday 9am to 5pm Australian Eastern Standard time.
---