The Pattern Drafter - Easy Pattern Making System for Perfect Fit
Patternmaker's
Secret
Exposed:
You Too Can get the

Perfect Fit

Every Time
Without

Altering Sewing Patterns - Ever Again!
Read on

to find out more...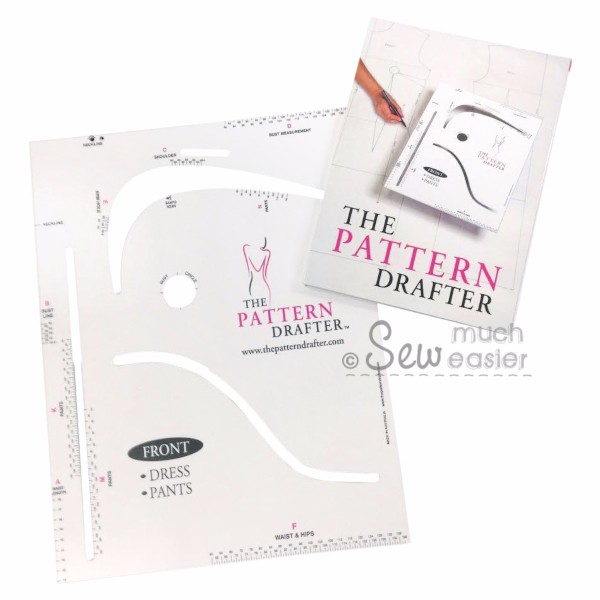 Are you
sick
of
paying heaps for Vogue or Buttericks Sewing Patterns only to find that the clothes you make from these patterns are
just not the right fit for you?
Doesn't it
drive you MAD
when your McCalls or Simplicity patterns require sooooo much tweaking, that you start to wonder if buying ready-made patterns are
really a waste of time
- instead of saving you time like they should?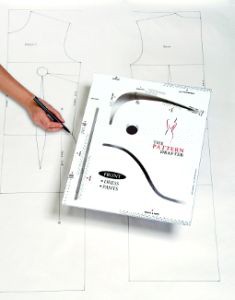 Most of us have experienced this... sometimes all too often!
We all LOVE sewing patterns. In fact, for many seamstresses, the more the merrier
!
Now, imagine

NEVER having to fork out good money

for another commercial pattern (which may or may not fit you), Ever Again!

"Pattern Drafting… the smart way!

[The Pattern Drafter] is a relatively new pattern drafting system with an amazing ruler that is so simple to use it's genius…although it's clear that a whole lot of hard work has been done in the development of such a system.

A few days ago I attended a pattern drafting workshop with the lovely Maria herself, who announced in her opening introduction to us all that in the space of a mere few hours we would draw up a pattern block for a dress, trousers, sleeves and a collar using our own measurements… and then actually sew up a calico of the dress block to do a fashion parade of sorts.

I was sceptical, this sounded like a lot to fit into the day. Well, we all did it and easily too!

Maria, using her prior years of experience as a seamstress, dressmaker and sewing teacher has developed an all in one ruler that enables you to easily and quickly convert just a few basic measurements into an accurate pattern block minus the math, stress and frustration that seemed for me to go almost hand in hand with drafting a pattern from scratch.

Maria's done all the hard yards and converted all the right equations, gradings, and done all the research to come up with a product that I honestly think is going to be HUGE in the sewing world – for professional and home sewer alike!"

- Editorial, THE QUICK UNPICK - 4th April 2011
Whether you're new to sewing, or have been creating your own wardrobe for years, you KNOW in
a perfect world
all of your sewing patterns would help you create clothes that fit and flatters - and, you really
don't mind paying a little bit more IF you can

get a perfect fit

EVERY time.
Right?
Except.... we ALL have different body shapes, and trying to achieve a perfect fit out of a multi-size sewing pattern
can be near impossible
. That means LOTS of cursing as you find out the hard way!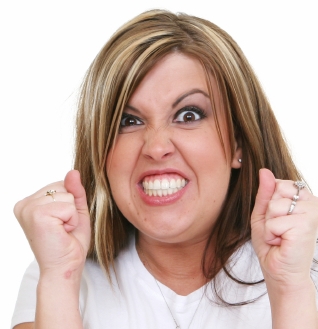 Ask anybody who sews.....
There's
NOTHING more frustrating
than having to fiddle endlessly with lots of adjustments on store-bought, commercial sewing patterns (commonly known as "Big 4")
.... and they STILL don't look anything like the pictures on the envelope when you try them on.
..... and this is AFTER
you've have already paid a fortune for your pattern. AND fabric.
Grrrrrrr.......
What
would it be like to
NEVER have to spend time on endless alteration
on another tissue paper pattern in tatters.... and
No more

"damn"

moments
when you finally get to try on the new garment you've just made, only to find that
it is ALL WRONG
.

*SOB*
Instead....
You want to

Feel Like You Can Create ANYTHING

You can dream up.

Right?!

"Maria's system was an outstanding item and I know many members are now anxious to get hold of it.

Our young costume designer, only 23 years old, said when she gets her next contract the money is going to buy one of these. She sees it saving her hours of time spent drafting blocks to make the individual costumes.

I was in Tasmania on Sunday for a meeting of the Guild there and discussion centred on one group that wants to establish a pattern drafting group. Using The Pattern Drafter of course.

Once again, I cannot thank you enough for all you did to make our day the great success it was."

- Shirley, from Australian Sewing Guild
Often the hard part is to come up with exactly the right method that will save you time AND money.
Formally trained as a Fashion / Textile Designer (and having worked in the fashion industry as a patternmaker for a large part of my former life) - I have spent the last
10 years teaching
others and sharing the joy of sewing.
First, let me share a little-known secret from behind the scene...
When we started fashion design at uni, one of the first thing we learnt is that
EVERYTHING starts with a basic block
(also known as a "pattern sloper" in North America).
You see, we were already provided with ready-made basic blocks on sturdy brown cardboard (aka "Oak Tag") in standard Australian sizes.
These blocks were prepared earlier, drafted from a set of measurements, and they serve as blank canvas for us to turn into one-of-a-kind creations. And whatever we make will fit the person with those body measurements (that person is usualy the fitting model).
This means
creating outfits that fit and flatter is a given - and starting with a basic block

saves time AND effort
- with consistent, professional results.
This is an example of what it looks like:
This is especially important when I make garments for myself, because I (and for a lot of others) fall between sizes and have different sizes on chest / waist / hips, there is ALWAYS a need to adjust store-bought patterns.
And to avoid headaches and wasted time and fabric, I drafted my own set of basic blocks, using MY own body measurements. This becomes part of my reference that I KEEP so that I can use it again and again.
And we do this in the real world, where fashion designers and patternmakers simply do not have time for tweaking and cannot afford to produce poorly fitted garments. That's why every design house have their own set of basic blocks!
So this is the method I

actually use myself working as a Fashion Designer.


Except I didn't have this secret weapon so I did it the

long

way....
And now, I

will share my New-Found Secret

weapon with you.....
The Secret Weapon
Of creating your very own Basic Block
to

Ensure a Perfect Fit

is
by using

The Pattern Drafter!
No doubt you've already found out.....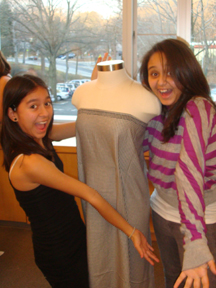 Why working with store-bought pattern is such a

PAIN

...
So fragile you're struggling to use it
The garment it makes can be hit and miss
Waste of time because you are having to tweak!
Think about it....
Most sewing patterns (such as McCall's, Butterick, Simplicity & Vogue) are made with the majority of the population in mind.
This means
you may not be better off by making your own clothes with commercial patterns, if you're having trouble buying stroe-bought clothes in the first place.
By starting with YOUR own unique measurements - by creating a basic BLOCK -
you can be sure your creation WILL actually fit
and you will definitely feel confident enough to make outfits for your friends and family too!
Here is your very own secret weapon - packed up ready to go wherever your fashion adventure takes YOU.
Paris? Milan? London? New York?

Where would YOU like to go?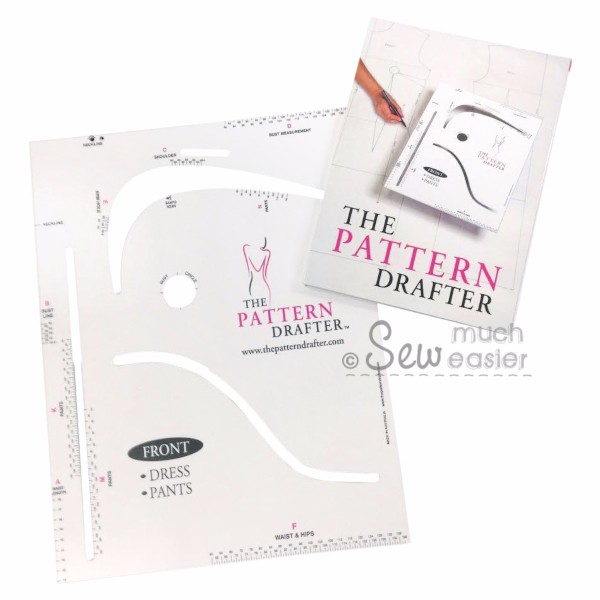 Start your adventure today.
Click to order your set now.
"I have been sewing professionally for 3 years, and 12 months ago I discovered THE PATTERN DRAFTER by Maria.
I recently made a gown for the AFL Brownlow Medal which was worn by Lauren Tscharke, (Partner of Carlton player Bryce Gibbs) using THE PATTERN DRAFTER.
I find THE PATTERN DRAFTER to be easy to use and straight forward. It takes out the stress of not only creating a gown that looks great but fits perfectly first time every time.
THE PATTERN DRAFTER saves me time, money and headaches! I can't live without it.
But best of all with THE PATTERN DRAFTER I don't have to worry about the fit of a garment; it allows me to get on with the designing."
- Kadime, professional dressmaker and designer
Introducing...
The Pattern Drafter
- your complete drafting system for sewing patterns!
Whether you are making a simple day dress, a pair of pants or an elaborate wedding gown, you need to start with a sewing pattern.
All patterns start out as a basic block with the wearer's measurements.
Until now, making a block pattern required skills usually obtained through years of apprenticeship, or studying at university using multiple rulers such as a French curve, right angle, grading, standard, hip curve etc.
The Pattern Drafter has

ALL the rulers you need built into ONE

neat system.

Instead of having to buy ALL these rulers (AND learning to use them properly):

You only need this ONE ruler:
Front Back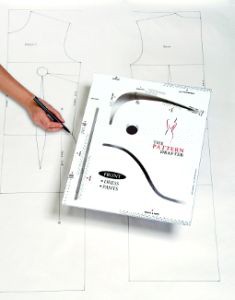 There is no need for lengthy calculations or complex drawing. You
simply follow the step-by-step instructions
on how to take measurements and transfer them onto paper using The Pattern Drafter.
Your basic block pattern WILL
ensure a perfect fit
, and - best of all - it
can be made in less than 10 minutes!
Bridal Gowns, Business Suits, Tops, Shirts, Jackets, Skirts, Pants. Your Block Pattern (or "pattern sloper") is ready to use, or it serves as a blank canvas for you to create ANY design imaginable.
With The Pattern Drafter you will
never need to buy a pattern again
. It's the only way to make professional clothing that will
always fit perfectly
, and
creating original designs has never been easaier (or more rewarding)!
Now that you have discovered your secret weapon....
With

The Pattern Drafter

-
you too can be a Fashion Designer!
Love to give it a go?
Click the button and buy it now!
Let's see what you get...
This ingenious pattern drafting system includes:
The Pattern Drafter Book
The Pattern Drafter Ruler
The

Absolute Essential
to Get You Started!
And, who's Maria anyway?
Locally designed and produced,
The Pattern Drafter is proudly created by Maria Boncaldo
.
She lives in Country Victoria and is a qualified dressmaker, pattern drafter, designer, tertiary teacher and private tutor.
Maria started sewing at the age of 10 when her sister's hand-me-down clothes needed re-styling to fit her. Sewing on the Singer treadle machine that her mother brought out from Italy, Maria soon found sewing a pleasure rather than a chore. This was the beginning of her love affair with sewing and her quest for perfection in garment making (if you've met her, you would know exactly what I'm talking about)!
While operating her own business and teaching, Maria found that she was not satisfied with the tools available for Pattern Drafting.
This problem was solved when Maria came up with
a simple, accurate and quick Pattern Drafting system
with easy to follow
step-by-step instructions
to take the mystery out of pattern drafting.
Maria's motto is "keep it simple" and she has achieved that aim by creating The Pattern Drafter.
Maria is confident you will find the experience of using The Pattern Drafter both
enjoyable and rewarding
because it has been developed to
simplify
and
speed up
your designs, whilst
acheiving an accurate fit.
Since its launch in 2010, Maria has
made life easier for hundres

of budding designers and seamstresses across Australia and overseas
, by introducing The Pattern Drafter that simplifies the process of "proper" patternmaking that takes only
a fraction of the time
and still delivers the same
impressive results.
Here's YOUR chance to benefit from her nifty innovation - give it a go!
Intrigued?
Simply
Add to Cart

To Get Yours Now!
"As a professional Ballroom Dancer I need to look my best and have a dress that fits me perfectly and allows me to move freely.
I found The Pattern Drafter extremely easy to follow, with a perfect fit first time.
I am VERY happy with The Pattern Drafter, it has saved me time and money and has made my design ideas a reality."
- Sue Clarke, Kyambram VIC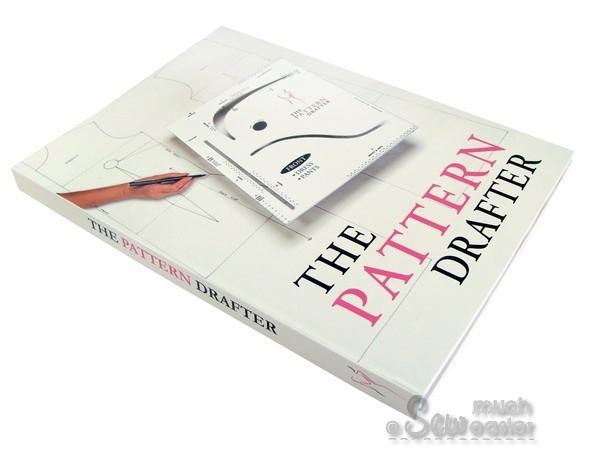 So, How Does this Pattern Drafter Help?
To understand how this drafting system can help,
First let's look at how patterns are MADE. The proper way.
Once upon a time, tailors and couturiers used an accurate method to ensure their creation WILL fit and flatter their customers: simply make a replica form of each and everyone of their clients (since no two people are identical)!
The method was simple - though can be fiddly and time-consuming. They glue strips of paper tape around the client's body, mark the reference points (shoulder line, bust apex, etc.) and cut off the paper form.
Using this paper-tape model, a basic pattern block could be made to fit each client, dramatically shortening the pattern-correcting process.
The picture on the right shows what the process may have looked like ---- >
This illustration is from page 11 of A Tailoring Manual by Gertrude Strickland, copyright 1959 (second edition).
Looks like something out of a horror movie costume wardrobe, huh?
Then, based on the measurement of this replica of their client's body,
a basic block (or pattern sloper) was created
to serve as a basic pattern (usually looks like plain dress with a fitted, round-neck bodice and narrow skirt, see picture on left).
Once the shape of the sloper has been refined by making a series of mock-up garments called toiles (UK) or muslins (US), the final (or "proven") basic blocks are then kept on file and it is the foundation for creating patterns for many styles of garments with varying necklines, sleeves, dart placements, and so on.
The basic block / sloper is usually made of lightweight cardboard or oat tag, without seam allowances or style details. This makes a template, ready for tracing.
Then, and only then, do you start making the sewing patterns, with seam allowances.
And
that's why coming up with the RIGHT basic block is so very important
. Because this is the starting point of creating a bespoke wardrobe, getting it RIGHT in the first place means your garments from here on will fit and flatter - and, getting it wrong means endless adjustments and frustrations!
And the most important thing is -
Making your own clothes is supposed to be FUN, remember?
(so now you know why haute couture made-to-measure garments costs so much)
But you don't have to go through ALL that trouble, because

creating YOUR basic block is Now Easier Than Ever

- with

The Pattern Drafter

system!
Once you have taken the time to

create your very own set of basic blocks

(using YOUR personal measurements or your fit model's measurements)

you can make
anything
. Seriously.
Order now
and find out for yourself!

"[With The Pattern Drafter] I am so much more confident to draft patterns for my customers no matter what their size or shape.

This helps me to get more customers because I am able to provide accurate patterns for a wide range of sizes and shapes.

It is also so…... much quicker than before. I actually enjoy pattern making much more now."

- Anne's Sewing and Alterations, Queensland
And, why can't I simply use a store-bought pattern?
Well, you can. If they are
just right
for you.
But is there such thing as "just right", straight from the packet, and magically fits you perfectly?
Think about how commercial patterns (eg. Vogue, Butterick, McCall's or Simplicity. Also known as the "Big Four") are created.....
First, these are American companies. They have a VERY different sizing system and these patterns are developed to cater for the American population.
Also, the seam allowances are included, and fairly generous, so it is near impossible to see how well (or not) this pattern might fit you. Unless you actually make it up and try it on!
The Australian Standard (used by our local clothing manufacturers) are different enough to the American sizing that you will probably end up having to make lots of adjustments. This takes time and patience.
Most people give up in frustration at this point, convinced that they are no good at making clothes. But this is simply not true - they
just didn't have access to the right system
in the first place. Sounds familiar?
In any case, if you are making your own garments, you may be in between sizes, or simply expect a better fit for YOU, and this is why
store-bought clothing just won't do
for you.
So, do you think store-bought patterns are going to be any better?
Not likely.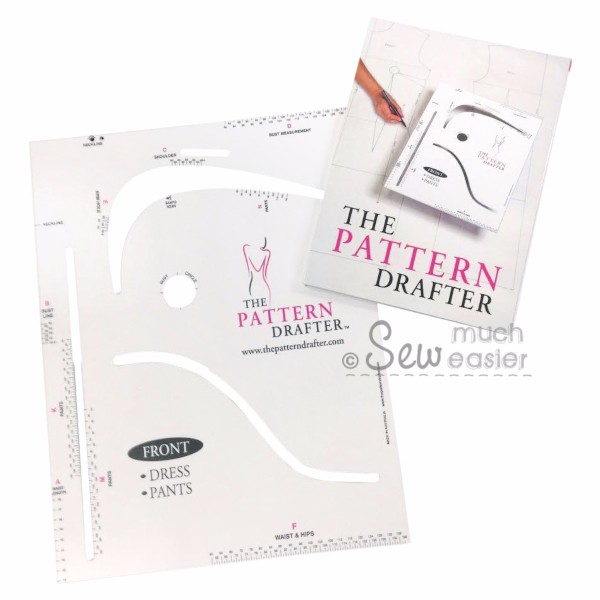 How do you go from Taking Measurments to Drafting Patterns?
Can you show me?
Sure, watch this video and let Maria show YOU how she does it. Step by step.

"I thoroughly enjoyed learning to make dress and pants using the [Pattern Drafter] ruler and how to apply it.

It was so simple once I saw our finished product and realised how it all went together. I have learnt several methods and this was the best.

Maria's teaching is fantastic.... I would recommend this to anyone who wants to make their own clothes AND enjoy wearing them because they really do fit!"

- Irene, a Happy Customer
Did you know...
The Pattern Drafter is an

Australian

invention?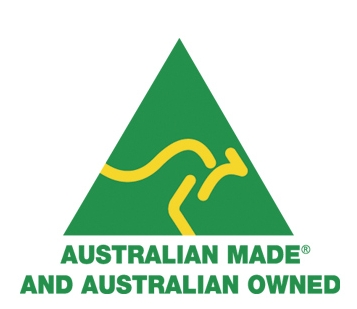 Apart from being a

user-friendly

system that gurantees a

perfect fit

AND allows you to

create anything

you wish....

One of the most compelling reason to support Maria and The Pattern Drafter is because it is

produced right here in Australia

.
The creation and manufacturing are done locally,

by fellow Aussies who receive a fair wage

for producing this top quality,

innovative pattern drafting system that makes YOUR sewing easier

- whether you sew for hobby or business!
Sounds Good?
Simply click to order

and Get Yours Now!
Sounds great, but.........
I know, right now you're probably thinking:
" Yeah, I'd LOVE to get my hands on The Pattern Drafter.
But doesn't the price seem a bit high...?? "
I know where you're coming from.
We sewists are also fabric-holics, and you're probably saving for a certain "very special" fabric.
And, we all have a limited budget (and even less time).....
Let's Do the Maths....



These days, you can

pay up to $30.00 each

for a Vogue or Designer pattern.

Just one

.

So,
in you entire sewing life....
if you plan to buy just 10 of these Sewing Patterns - that's

around $300.00

dollars.

And most of us buy

more

. Way more....

So - if you

CAN afford

to buy sewing patterns,
You

CAN afford to invest

in a Reliable Fitting System.

Especially when this system will cure your pattern dependency for good, AND give you the

confidence to create

freely - then you deserve

The Pattern Drafter

.
NOW - think about

How Much your store-bought patterns actually

cost

you....
You fork out the money and go home with tissue paper inside an envelope AND with the expectation that the pattern WILL deliver that gorgeous outfit as seen in the front of the packaging. How exciting!
So you simply couldn't wait. You have the perfect fabric just waiting for such outfit, and you have a perfect occasion on the weekend to wear this outfit. A few hours later, your outfit got to the stage where you could try it on. Almost giddy with anticipation, you put it on (while being careful of the sharp pins holding some seams) and look in the mirror....
Only to find that your outfit

Looks NOTHING like the picture on the pattern

.

Your fabric is to die for, but

the fit

is just....

not

quite right.

And you've just used your

good

fabric. Now what?!
How Many Times has This Happened to YOU?
And, how much
time (and effort)
have you spend on fiddling with patterns that just aren't right for your measurement - and chances are,
you've
already
wasted
good fabric. More than once. Grrrr.
And Now You're Totally. Fed. Up. with wasting time, effort, AND fabrics!
You will find that
The Pattern Drafter more than

just

a ruler.
What you get is a
complete system
that gives you
professional
results.
An

excellent investment
if achieving the
perfect fit

first time, every time
is important to YOU.
Your
creation will fit you
(or your wearer)
perfectly
- and you will
NEVER have to struggle
with store-bought sewing patterns and disappointing results, EVER again!
So, that means
The Pattern Drafter
can actually
SAVE
you
Time, Money, Fabric
and
Your SANITY
-
Can You Afford NOT to Have it
?

"I thought the pattern drafter was great. And to actually make a garment from it that actually fitted perfectly. I only had to take in the darts under the bust by about 3mm. Not even really worth mentioning.

The woman I made the dress for had a very low bust line and I wondered if the pattern drafter would do it. So I was pleasantly surprised when she tried on the toile and everything was in the right spots.

It was the first time I had actually used the pattern drafter. I had a beam from ear to ear.

Being in the fashion and couture industry, it makes the end product that much easier to sew knowing that the garment is going to fit the wearer.

I recommend the pattern drafter to other sewers. I will never buy another sewing pattern again (I no longer have room for them anyway as I have about 1000).

- Melanie, a happy customer
Keen To Try It Out For Yourself?
I'm so sure that you are going to love your new Adjustable Dress Form, that I am willing to
completely guarantee it...
so you'll be able to try it out for yourself and see first hand how much of a difference it makes
absolutely risk free!
I will tell you more about the guarantee in a moment..
But first, as a special thank you for buying from us, you will receive the following super bonuses:

Super Bonus Number 1
-
Be Kept in the Loop for Any Specials and Limited Offers
From time to time we come across great products and share specials deals exclusively with our valued customers. By purchasing from us you are automatically a valued part of our community. Enjoy!

Super Bonus Number 2
-
Valued at $275, Yours FREE!
5 Personal emails to me (Shelley)
- Gain great advice from your online fashion design, quilting and sewing craft expert.
Ask me your most burning questions for anything to do with how to use your mannequin, sewing, pattern making and fabric / colour selection.
What better opportunity than being able to communicate one on one with someone qualified to give you the right advice? This alone makes this an outstanding offer unique anywhere!

Super Bonus Number 3
-
A Full 60 Day Money Back Guarantee, Eliminates Any Risk To You!
If there's any reason you're not thrilled with your new drafting system then simply let me know and I'll make arrangements for it to be returned and organise a prompt refund.
Keep reading below to find out more about the warranty I am providing you as my customer.......
Plus, with our money back guarantee you really have nothing to lose.

Check it out.......
Guarantee
Your No-Nonsense
~ 60 Day ~
100% Money Back Guarantee...
This item comes with our No-Nonsense, 60-Day 100% Money Back Guarantee!
In the unlikely event when the item doesn't meet your expectation, be sure to contact us within sixty (60) days.
We want you to have plenty of time to feel absolutely certain that you have what you've paid for!

If you're not 100% happy simply let us know and return the item in
original condition and packaging, including ALL accessories.
We will send you a full refund (excluding postage) promptly and courteously - No Questions Asked.
That means No Risk to You whatsoever!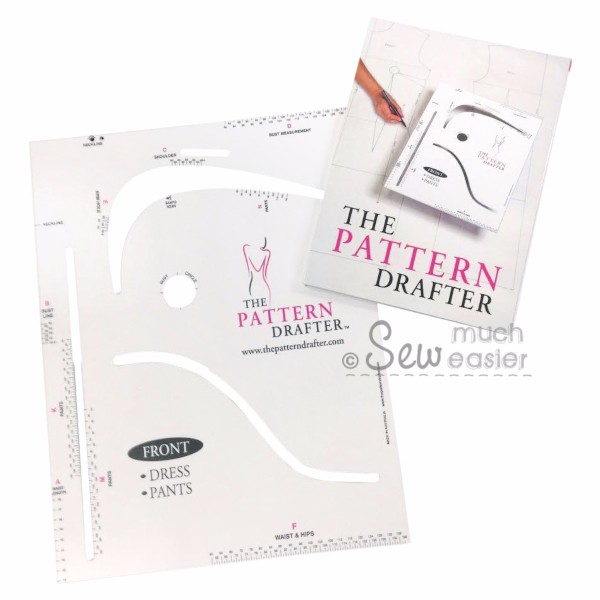 Grab yours now and you can experience:
Smooth, enjoyable dressmaking & fashion designing......

Absolutely Stress-Free!

Get your outfits Done On Time, with PERFECT fit,

for that special occasion (instead of rushing around to try and buy one): whether it be a night-out, school formal, or wedding (as a guest, bridesmaid, or bride)!
Save bucket loads of time, Stress, Money and Fabric -

so now you can reward yourself and do more fabric shopping (YAY)!

A sense of

achievement

, because you've made something from start to finish (which looks fabulous).
No more piles of unfinished clothes you don't want to wear - instead, you will be parading around town with

your very own creation for all to admire!!

Professional fit & finish to everything you've made -

your friends will be dying to know your secrets.....
BUT....
Make Sure You Act Quickly.
We Have Only A Few In Stock.
Be Sure To Get Yours Now While Stocks Last!
What's more.... the money you invest in this easy-to-use system is nothing to
how much more you'll enjoy
being your best creative self

with your new found secret weapon...
Simply
Click Now
To Get Yours.
Hurry - don't miss out!
We know sewing. But you know best.
Sometimes things don't work out according to plan. Not to worry - we have a 60 Day Money Back Guarantee to support you.
Your No-Nonsense 60 Day
100% Money Back Guarantee*
In the unlikely event when the item doesn't meet your expectation, be sure to contact us within sixty (60) days.
The benefits under this Guarantee are in addition to other rights and remedies under a law in relation to the product you have purchased.
We want you to have a plenty of time to feel absolutely certain that you have what you've paid for!
If you're not 100% happy simply let us know and return the item in original condition and packaging.
We'll send you a full refund (excluding postage) promptly and courteously - No Questions Asked.
So you can be sure you'll be happy with your purchases!
*Looking for the fine print? Check our terms and conditions for details.
Be The First To Review This Product!
Help other Sew Much Easier users shop smarter by writing reviews for products you have purchased.
Can't wait for it to arrive? We will get it to you ASAP.
Prompt Shipping - Your package will be sent promptly once payment is cleared. Usually it will be dispatched the next business day.
Combined Shipping - Want to save even more? We are happy to combine shipping for multiple items in your cart... it gets worked out when you check out.
Packaging and Sending - All your items will be packed well. We do everything we can to ensure your package arrives safely. In the unlikely event something does go wrong, simply contact us and we will do our best to resolve your concers.
Packaging Materials - We support "green policies" and recycle clean packaging where possible. Sometimes brand names on packaging may not necessarily match the content.
Simply click "Add to Cart" now and complete checkout so we can get it on it's way to you.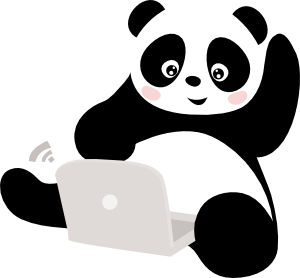 Would you like more information on this item?
Can we clarify anything else for you at all?


Please feel free to use the form below, or email hello@sewmucheasier.com or phone 1300 88 11 59.

Your message will be responded to ASAP, usually within 24 hours during business hours, Monday to Friday 9am to 5pm Australian Eastern Standard time.
---