Body Tape for Hollywood Fashion - 3 m x 2 Rolls
LAST ONE!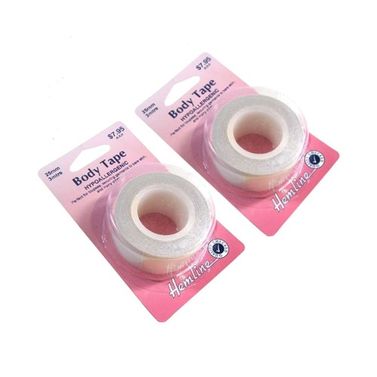 Click to view larger images or other views or videos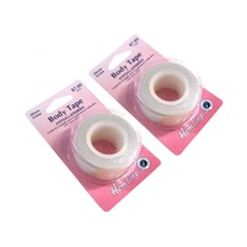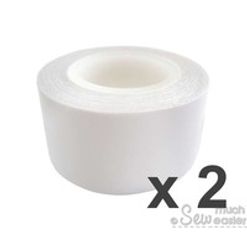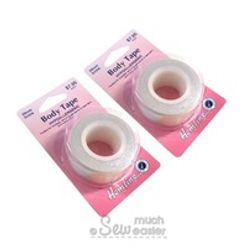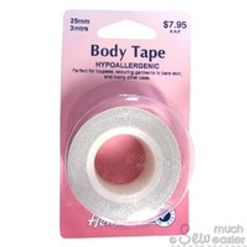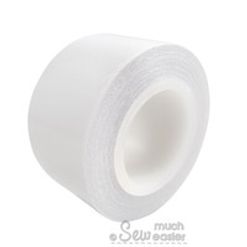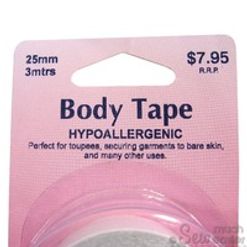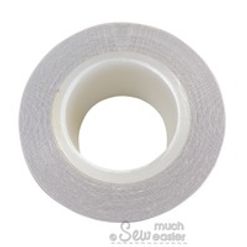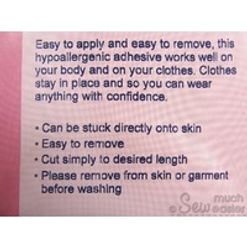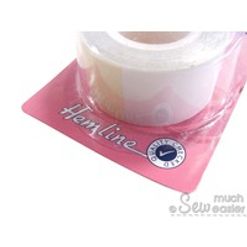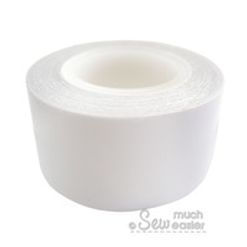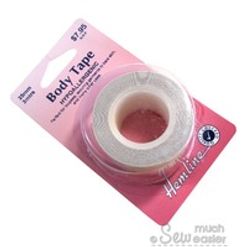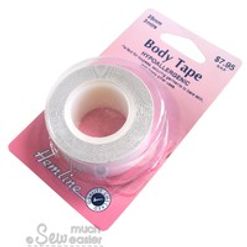 Swipe for more. Tap to enlarge
Click to view larger images or other views or videos
29,220 Happy Customers Served
Who Else Wants To
look like a glamorous celebrity
Without risking an
embarrassing

wardrobe Malfunction..?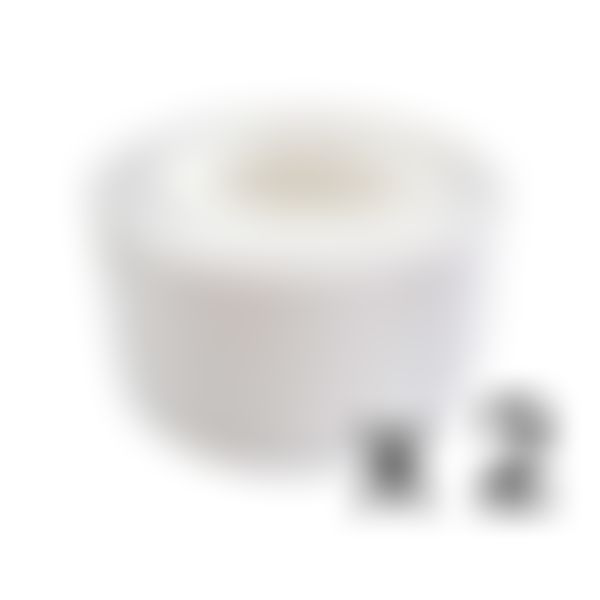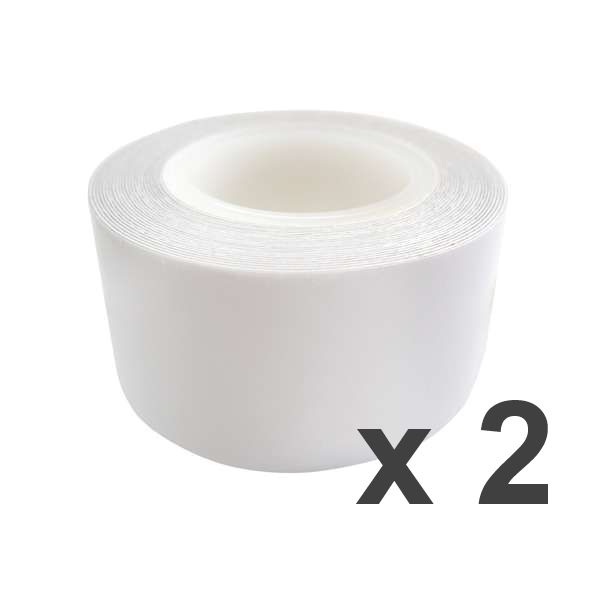 Let's face it....
You've got
parties, weddings, formals, and all sorts of events
coming up all the time, Right?
And you do have
THAT gorgeous dress in your wardrobe
which will be just right for your next occasion!
It's guaranteed to
make you look and feel a like million dollars
except....
You're
PETRIFIED that it may reveal just a little TOO much..
. and end up being the subject of gossip instead of everyone's envy.
So yet again you're stuck with the "safe and boring" option. Hmmmmm.....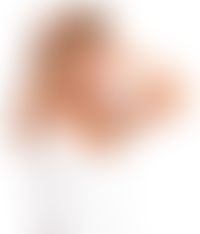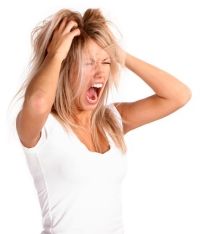 Everyone who's had to get ready for a special occasion knows.....


There's

NOTHING more frustrating

than having THE perfect outfit and being terrified to wear it!

We all want to
look gorgeous and feel confident
simply by getting dressed RIGHT, so we can forget about it for the rest of the evening and have fun instead.
After all...
we're supposed to enjoying the party
rather than feeling self-conscious and constantly worrying about our outfit... right?
As a formally trained
Fashion Designer, I have spent time as a Wedding & Event Planner
and I have seen it all behind the scenes....
Let me be straight to the point with you.
Whether you're
going to a party, getting married, or simply dressing for everyday work and play
... when it comes to looking AND feeling your best,
some people ALWAYS seem to look stylish with ease
- even if they are wearing a simple white shirt and pants, or a classic LBD (little black dress).
What sets them apart? I mean, they've got the same amount of time and budget as you, and from the same area..... so
what makes them so different?
The secret is simple: they have come PREPARED with Double Sided Body Tape.....
Just to make sure their outfit will NOT let them down.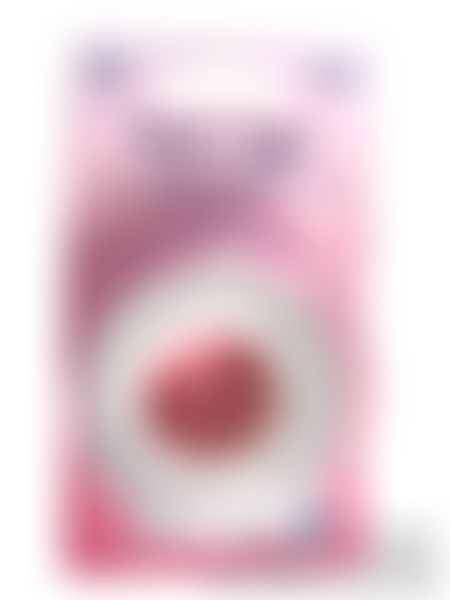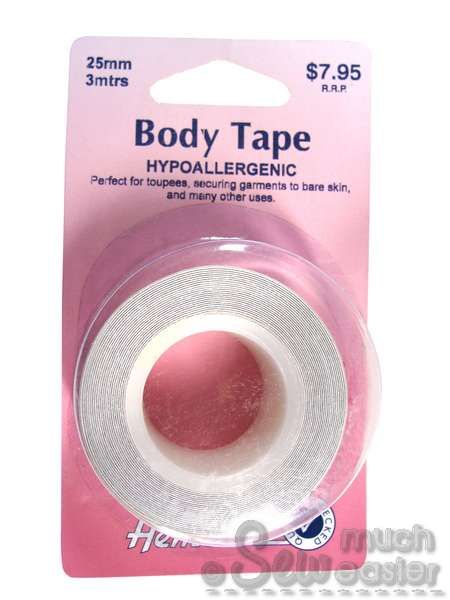 What if
feeling totally confident
of what you're wearing is easier than you think?

Imagine striding into the room....
knowing that you've got

every eye on you and your fabulous outfit,

and you KNOW that you will

remain stylish for the rest of the evening

,
while

everyone else

will start to look "frayed at the edges" as the night goes on....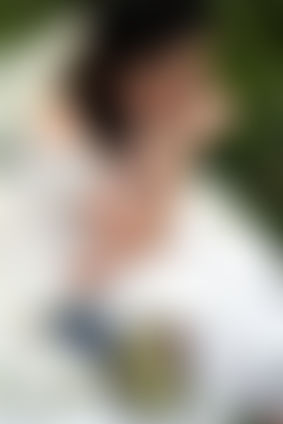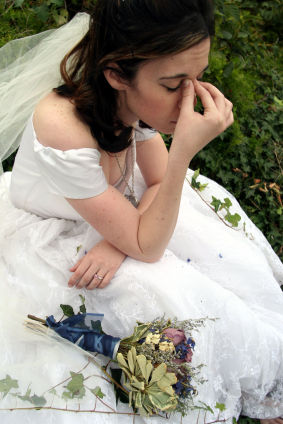 And.... if you happen to be THE BRIDE (or the debutante), you want to make 200% sure that your dress WILL NOT malfunction on the big day...!!!
Are you willing to take the

risk of wardrobe malfunction

for yourself or your bridesmaids on THE day, because you've simply been too busy organising everything else...??
While others are scrambling to save their outfit - AND dignity,
you can dance and glide into the night at your leisure, without a care in the world - being the social butterfly that you are - and still have time to grab yourself a bubbly or two
and
really relax and have a great time.
"This stuff works!

I had no idea if it would, but it definitely did.

I wore it to make sure my straps stayed up during my wedding reception. I danced and sweated for hours.

I never thought about them until I took the dress off and was surprised that I had to tug a bit to get the straps off me. There was no sticky residue on myself or the dress.

I haven't tried it for anything else, but for keeping straps up, look no further."

- Kathryn, a Happy Bride
Think about all the styles that you love
-
plunging neckline,

low back

strapless
each one has the potential to let you down....
On the ONE day that
you need to look your absolute BEST
, for the biggest event....!!!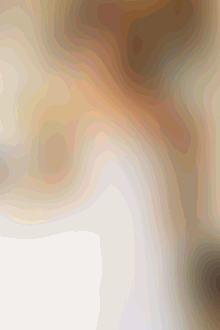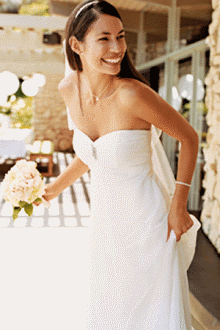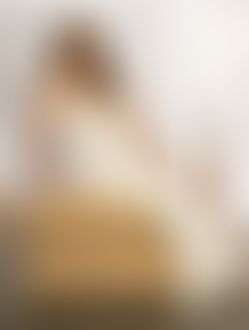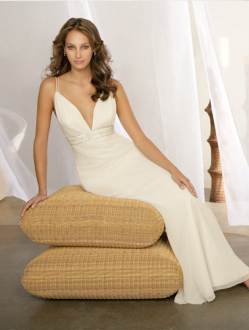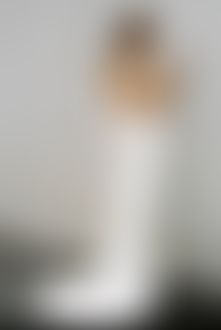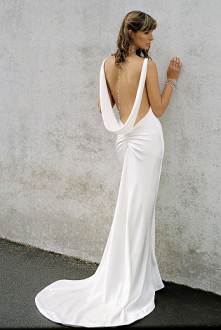 "My brides maids used it to keep from flashing everyone and I used it to keep the back of my shoe in place... it's very versatile, and very sticky."

- Rae, a Happy Bride


Having a roll of
Body Tape
handy is the secret.....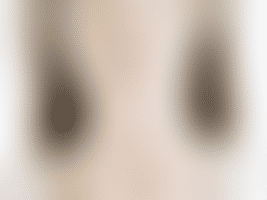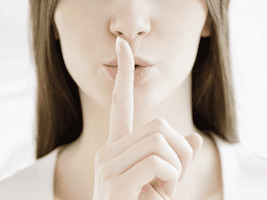 Many
Hollywood starlets
and their
stylists
have long been using double sided tapes to
stay gorgeous
....

No matter how hard they party or how challenging their outfits are!
Now this can be YOUR secret too!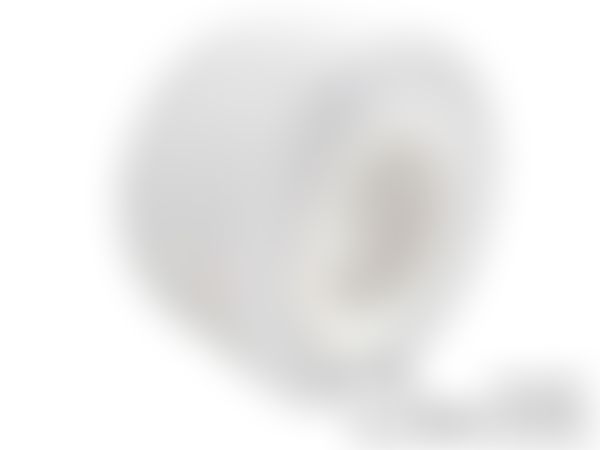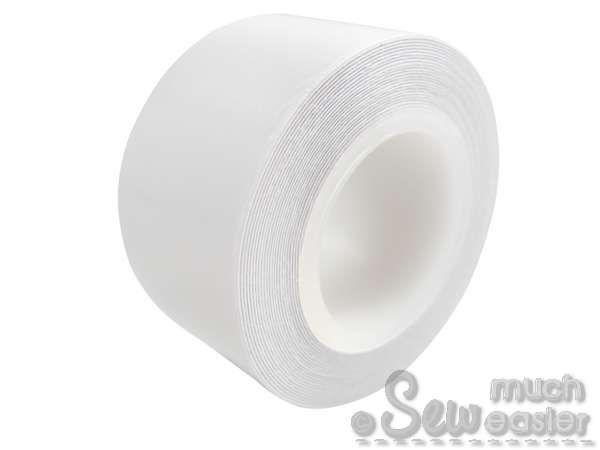 "Love this product!

I have this one fabulous dress which I dreaded wearing out dancing. Because of its extremely low neckline (really, it should be called a navel-line it is so low. Think J Lo...), regular two sided tape (I know, tacky - but I was desperate) or spray adhesive (have you ever tried to get that stuff off?) just really couldn't keep up.

This tape stays the distance... I showed the exact amount of skin that I wanted to, and still left a lot to the imagination.

I suggest taking the chance of using a bit more to make sure that you have them in the right strategic location, because you don't want a "puckered" look by trying to skimp on the tape.

If you want a nice line (even when you are leaning forward) I recommend using a long line of tape to keep the fabric in place.

Sure, the tape is not cheap, but compared to how good I look in that expensive dress - it is well worth the price."

- Alicia, a Happy Customer
What would it be like to NEVER have to put up with wardrobe malfunction - and
No more feeling self-conscious, No more embarrassing moments
, ever again?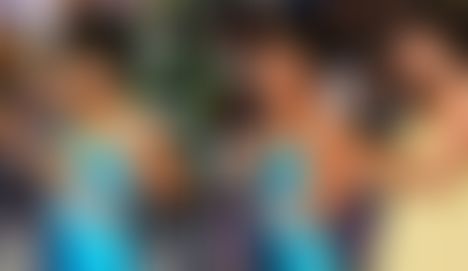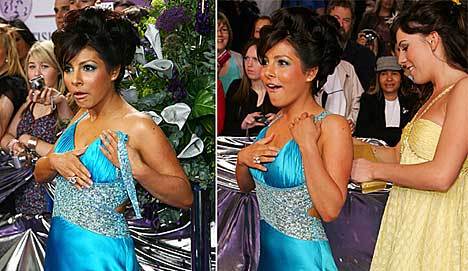 Imagine being able to
arrive at the party looking and feeling a million dollars
in your secured outfit,
done stylishly, quickly, and with Great Ease EVERY TIME
because your secret weapon gives you all the help you need!


Having a roll of Body Tap Handy means you can:
Secure revealing necklines
Keep straps from falling off your shoulders
Hold up strapless dress / tops
Eliminate blouse / shirt gaps
Hide bra straps
Fix hems fast
Keep G-strings out of sight with low-cut pants & jeans
Close wrap skirts / dresses
Keep scarves and accessories in place
Save money - pay a fraction of the cost of brands like Hollywood Tapes!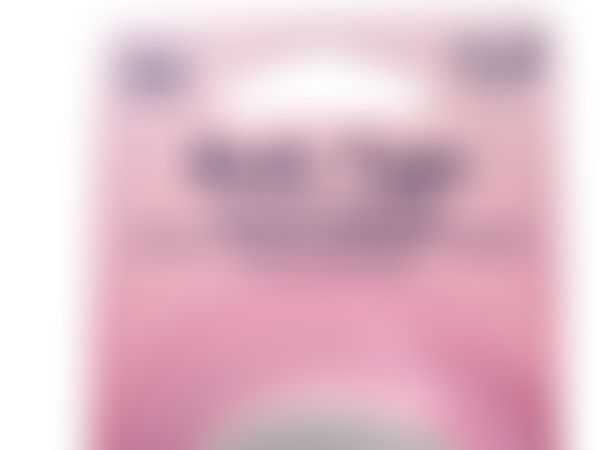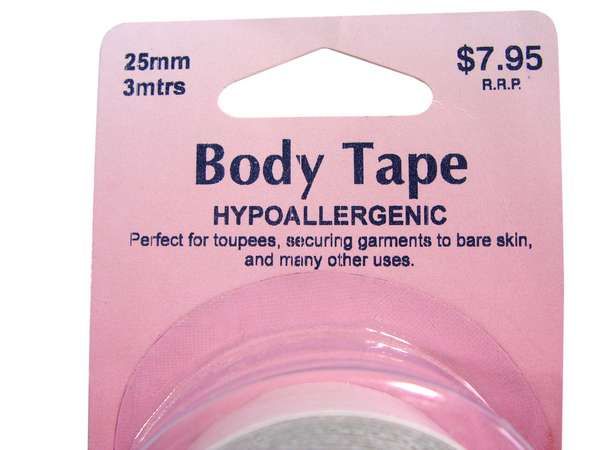 Important...

Read This If You Have Sensitive Skin...


This Body Tape is Hypoallergenic. Which means "having a decreased tendency to provoke an allergic reaction". It is NOT, however: "Non-Allergenic". To claim that something is Non-Allergenic means "having NO tendency to provoke an allergic reaction".
As with any product applied to the skin, there is always the possibility that a small number of people will have a mild reaction.
Even myself: although I have annoyingly sensitive skin (and CANNOT wear makeup), I am STILL able to use Body Tape when I need to.
So when you get your tape it is always a good idea if you are sensitive to test it first. As you would with cosmetics,
try a small piece on the inside of your arm or behind your ear
to see how your skin reacts.
I mean, it's a
common sense approach
, right?
Besides, most of the time you'd be using the double-sided tape to hold layers of fabric together - like between the buttons on your shirts, the cross-over bits on your wrap dress, sticking your bra to your tops... and so forth.
By The Way....

Did You Know

: this Body Tape was originally developed to keep wigs and toupees in place!
The specially formulated adhesive is gentle on skin and hypoallergenic.
The adhesive leaves no residue and works on most on fabrics (it's a good idea to spot-test first before using).

The clear tape doesn't cover up the skin's natural colour and is more discreet and fabric-friendly than safety pins.
Sounds impressive, huh?
I'm just glad it works.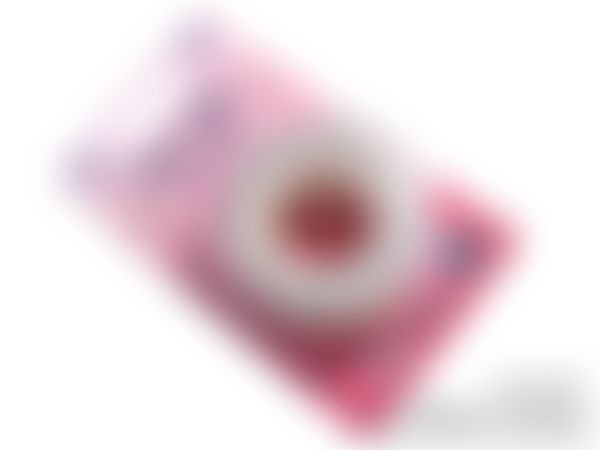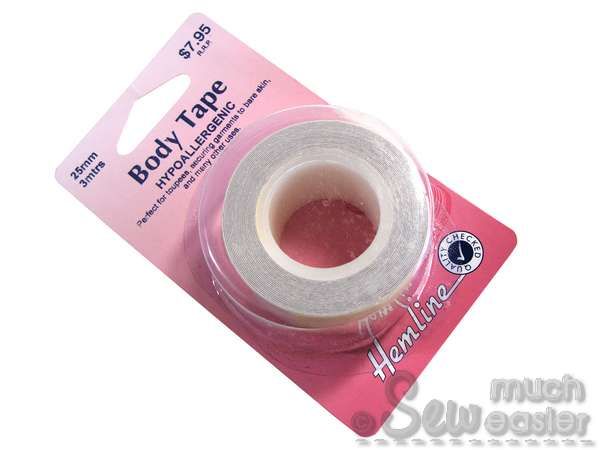 If You want a simple answer to always look your best in ANY outfit
confidently & stylishly... Here is the solution!

Simply Scroll Up And Get Yours Now!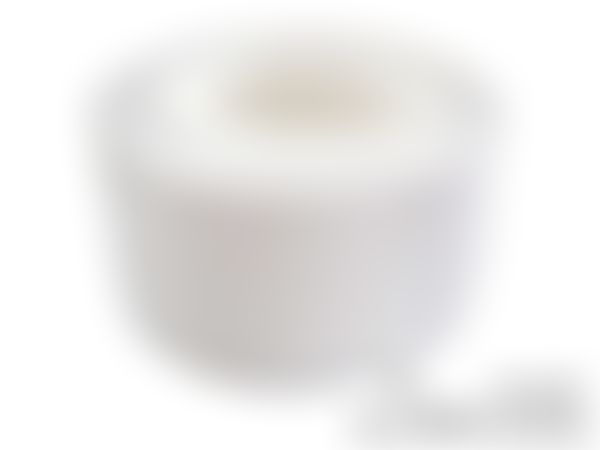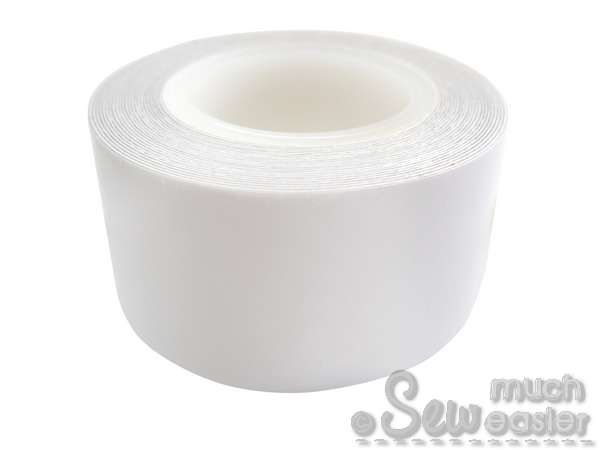 Works

skin-to-fabric or fabric-to-fabric

to hold clothing in place.
Transparent, so it will not show through even the sheerest fabrics.
Stretches slightly to

move with your body & will hold up to perspiration.

One-use only product, designed to be removed before a garment is washed.
Perfect size for purse, pocket, briefcase, and travel bag.
Keep bra straps from slipping & prevent blouse gaps between buttons.


Secure plunging necklines & hold belts, scarves, and straps in place.
Perfect for quick hemming and other emergency repairs.
Keep wrap styles wrapped.
A full roll of Body Tape (a WHOLE 5 metres), as opposed to a few strips like some other brands (such as Hollywood Tapes).

Save money so you can shop more (YAY!)

Good quality, non-flimsy - so it won't bunch up as you move.
Clear (no colour) tape which goes with your skin tone AND whatever fabric your outfit is made of.
25mm wide to make sure that you have plenty of surface area, and allows to be trimmed to shape to suit your particular outfit.
Decent amount of adhesive - but not too much - to ensure your outfit stays in place!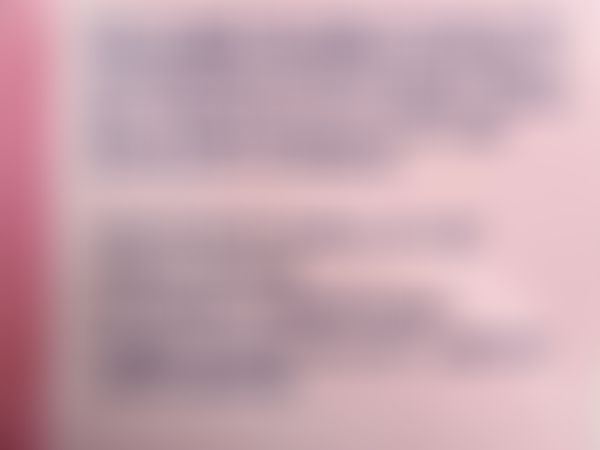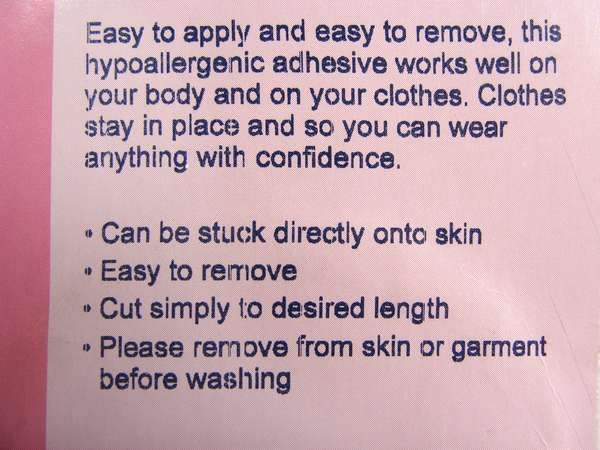 When you go anywhere WITHOUT a "secured" outfit, you will find:
You are

distracted

by constantly wondering whether your outfit will "behave"...

By the time a "wardrobe malfunction" actually happens, you may have to make a

desperate

dash to save your outfit AND hide your embarrassment. Not fun...

Worst of all: you might be

so scarred for life

, that you never want to show your face again - that is, if you get another invitation anyway!
While most garments are fine and safe, there is always the chance of
buttons popping, hems un-doing, straps slipping
......
Is it really worth risking your reputation and social life over...?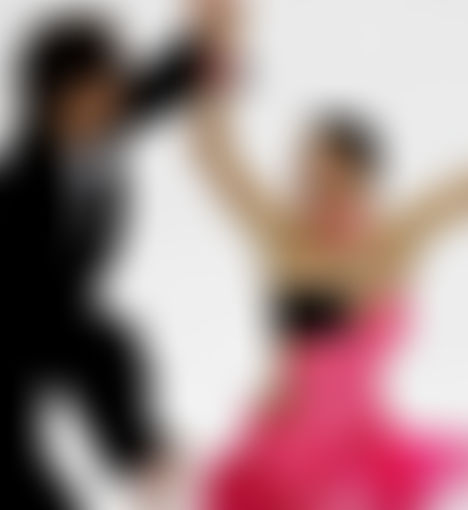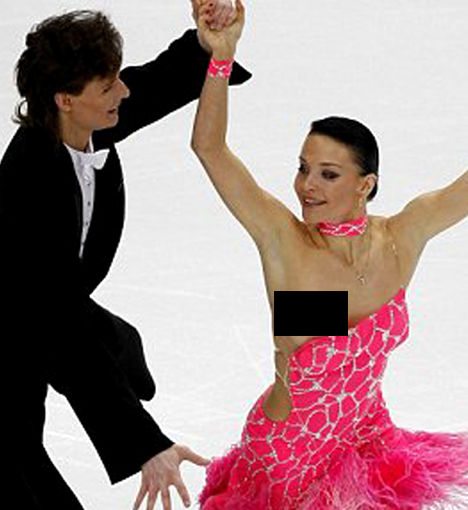 Besides, being prepared means you
have peace of mind right from the start
-
Just another way to make sure
your night turns out to be a dream - and NOT a nightmare!
From This: To This

!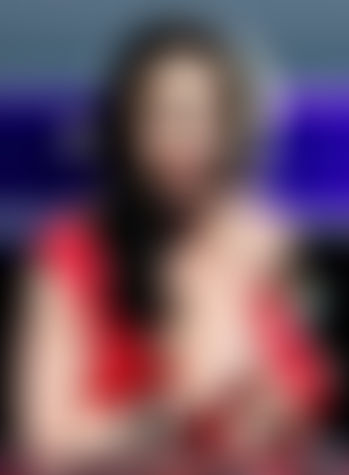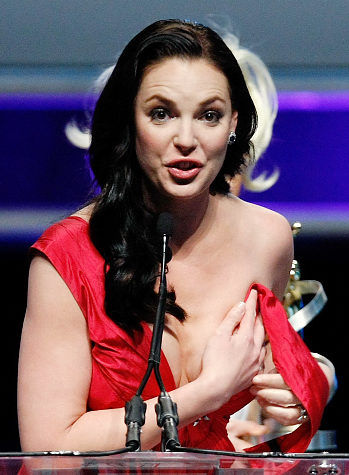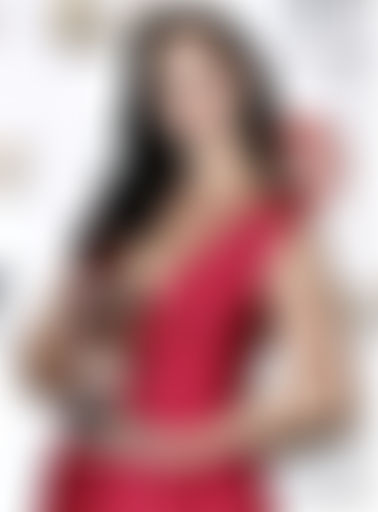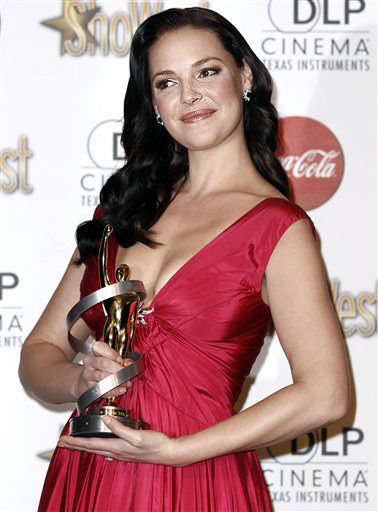 So, How To Use This Body Tape
, anyway?
Can be used for sticking fabric to skin or fabric to fabric. When getting dressed, you:
Simply cut tape to your desired length and stick where needed.
Apply to bare skin or the side of your garment to be hidden.
Peel away the backing paper (white) to reveal the tape (clear).
Press the outer layer of the garment onto the sticky side.
Done! It's as easy as Stick, Peel, Press.


When applying
make sure that your skin is not wet or moisturised.
This is the most common factor that stop the adhesive from working correctly.... which means the tape won't be able to do its job properly!

"I never realised how versatile and effective this Body Tape was until I tried it. It is much better than I had expected.

I don't know about you, but I love strapless tops and dresses. The problem is, they have a tendency to slip down a bit.

Body Tape does an amazing job of holding all my clothes exactly where they should be. I've found that thin fabrics stick better than thick ones.

Also, it may not look like there's that much in there, but I was surprised by how long one roll lasted.

It's a great item to have. You may not use it all the time, but when there's a special night out and you're wearing something that might slip, you'll be glad you have this."

- Jessica, a Happy Customer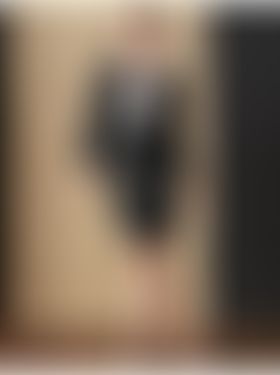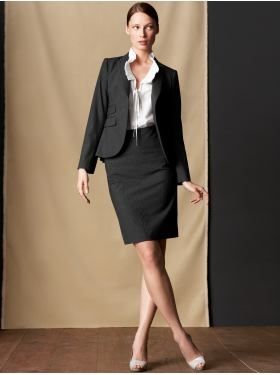 Why
should you
risk potentially embarrassing moments,
which could ruin your career, social life, reputation amongst relatives, friends, colleagues -
or ALL of the above -


when you really should be enjoying yourself and making the most of any event?!
Why not Get some Body Tape and
Experience the Difference
for yourself...!
What this Body Tape will do is simply
help you feel assured
.....
How?
Just by taking away the chance of mis-haps, WHENEVER you need to attend any events.... WHATEVER outfit you choose!


Make it your daily ritual when you dress for work -
a bit of tape between the buttons on your shirt or holding your bra straps in place
- means you can focus on making wins & being your BEST each day...!!!

"I have always had trouble with my shirt gaping between the buttons and revealing my undergarments to everyone.

This tape really stays put, even with somewhat snug-fitting button-up tops.

At first I was worried it would wear out over the course of the day, but it doesn't!

Now that I'm almost using up my first roll, I would definitely buy this again."

- Marina, a Happy Customer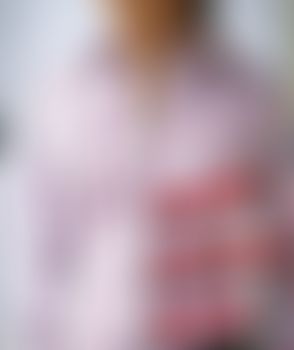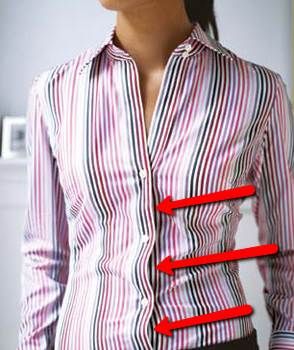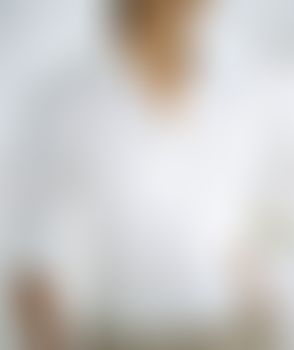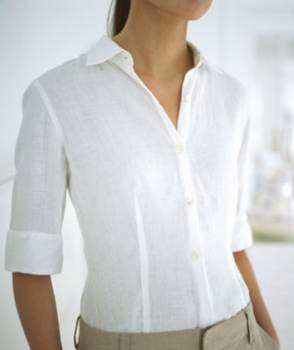 Everyone will wonder what your secret of success is. Let them wonder.....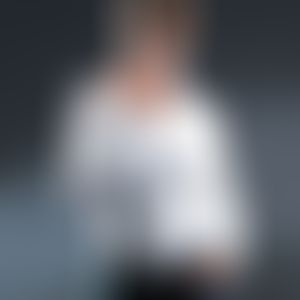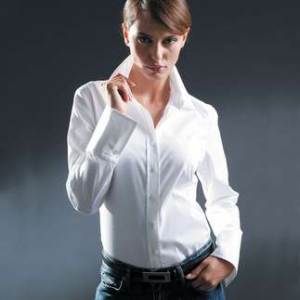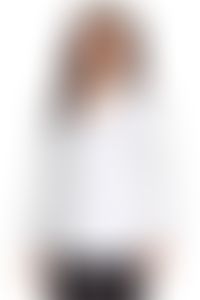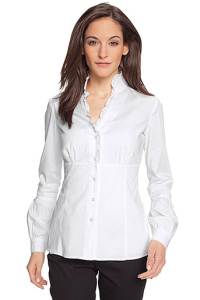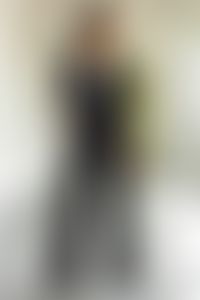 "I am very impressed with this tape, worth every penny!

I wore a silk blouse to work, attended a very important business meeting, and used the tape to make sure that when I had to move or lean over the conference table, I would not show my bra (I prefer discretion in a room full of businessmen, thank you).

It worked flawlessly all day and then when I pulled it off, it did not damage the delicate silk or my skin. Other tapes have.

I also use it to make scarves stay exactly where I want them, hour after hour. Now a roll of this tape is a "must have" just like my laptop."

- Susan, a Happy Customer


PLUS...
Did You Know
that simply by helping you feel prepared...

you can reduce your stress overall?
Which means when you
use Body Tape
to secure your outfit, you can
actually ENJOY life
in general..!!

"i love this stuff. i'm in uni and go out a lot at night, but dont want to pop out lol. my friends and i all use this and it works amazing. it doesnt hurt to take off at all, and stays in place all night :)"

- Kate, a Happy (partying) Uni Student

Could this be

YOUR solution

to potential Fashion Faux Pas...?


Find Out For Yourself...!!
Scroll Up And

Grab One To Try For Yourself Today!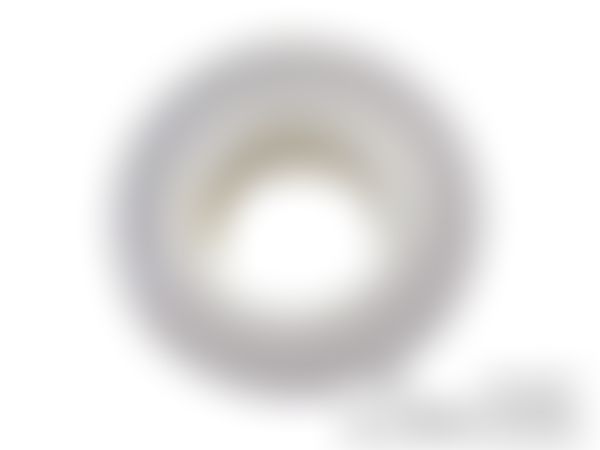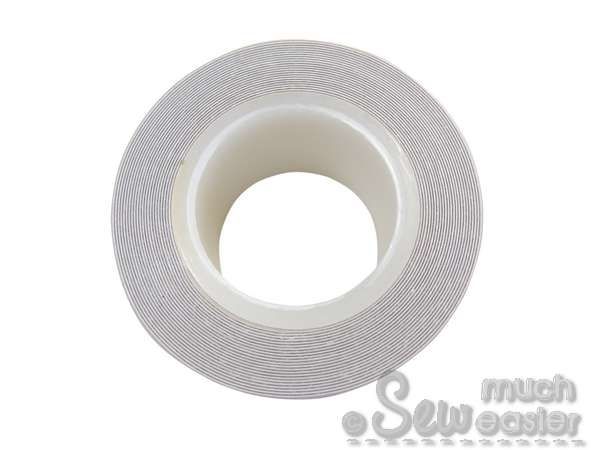 Let's See How Else this Body Tape Can Help You:

Solving storage issues by ensuring that your garments stay on the hanger rather than at the bottom of your wardrobe.
Not just for clothing , you can use it for soft furnishing & craft too!
"I use this tape all the time. It's by far the best double-sided tape on the market. It's extremely thin AND extremely sticky.

I use it to put fabric on the back of unfinished furniture when I don't want holes from tacks.

I've also used it to make bamboo and fabric flags.

Forget traditional office double-sided tape. Body Tape is the way to go for ALL crafts.."

- Sam, a Happy Customer
Quick, No-Sew solution to adjust your hems

to suit your height

: say goodbye to paying for alterations... forever!



"This is a great product capable of to holding up pants legs, jacket sleeves, blouse openings, etc.
When you're ready to wash or remove, once you get it started it peels off well."

- Georgie, a Happy Customer

Experience professionally

custom-fitted bras

without breaking the bank - everyday!



"I had just bought a beautiful new bra that I LOVE but it didn't hold me very well. If I leaned over everything come out. This item does wonders. Just put a few strips on the bra pressed on to skin and it held perfectly. Everything stays in place and I get to keep this bra (it's a favourite now). Best item I have bought in a long time.

"

- Eva, a Happy Customer
Great value for

everyday

- maximising your wardrobe has never been easier!



"Finally we have a fashion tape with a very affordable price tag so I can wear any shirt I want now whether it is a bit loose or a little low cut. I position the shirt so nothing inappropriate shows when bending over and the tape holds it like you wouldn't believe. This tape has changed my clothing life because I can wear 100% of my existing wardrobe without having to buy more. It's awesome and it's worth it every penny."

- Laura, a Happy Mum



Never put up with

safety pins that can damage

your garments - ever again!



"These are great! For any women who has ever had any trouble keeping a blouse from gaping open, these are the perfect fix. They're double-sided adhesive strips that affix easily behind a button and they stay there until you're ready to take them off.

I've used safety pins and even tried other double-sided tape. Safety pins tend to pull and/or pinch some fabrics and the other double-sided tape didn't stay put. These are the best! "
- Cathy, a Happy Customer

Love dancing the night away?. You'll be happy to know your outfit can keep up with you.



"This tape is incredible! No matter how saggy, tight, or obvious you think a wardrobe malfunction is, this tape can handle it, even through dancing. I have some in my purse because I'm prone to these malfunctions, and it is just a miracle! I would recommend bringing some extra to re-apply later in the night if you plan on dancing a lot... just in case!

"
-

Rachel, a Happy Customer

Here's the truth:
Just because you
enjoy looking gorgeous and dressing sexy
does NOT mean you deserve less respect or credibility compared to others who dress conservatively (i.e. boring. YAWN).
When it comes to dressing to express your unique personalty and still enjoy the same level of respect from everyone, you need to first BE the most confident person in the room.
It has less to do with

WHAT

you wear, and more to do with

HOW

you wear it.
With your very own secret tool to help you feel self-assured, you've practically got your own personal stylist.... so you're always looking effortlessly stylish, no matter what life throws at you!
Why not grab an extra roll of Body Tape as a
gift for your best friend when you order for yourself?

That way BOTH of you can be
life of the party
,
without a care in the world
, and
worry-free
..!!
We've got just the deal for you: you get TWO rolls of this Body Tape with this listing!!!!
Wow... TWO rolls for a Great Deal.
Scroll Up and Grab It NOW...!!!!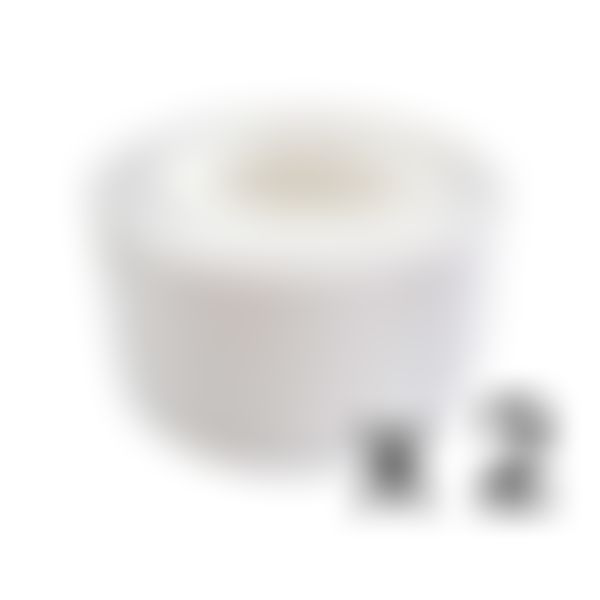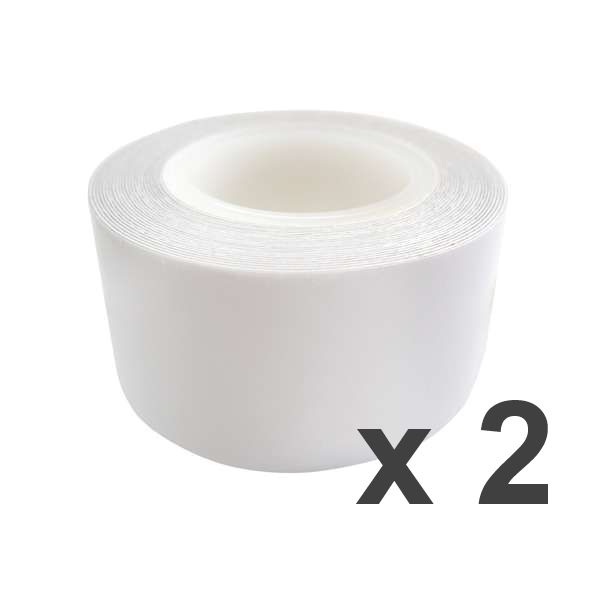 This Body Tape is NOT for you if
:
You have super-sensitive skin and allergic absolutely to EVERYTHING..
You have any existing skin conditions that reacts to any adhesive.
You prefer to pay top dollar for branded double-sided tapes (like Hollywood Tapes, or 3M).
You only wear outfits that are safe & conservative.
This Body Tape is ideal for:
Brides who want a dream wedding (instead of a nightmare),
Debutantes who want their first big night to be memorable (in a good way),
Parents who want to be sure that their daughters are dressed appropriately at their school formals,
Social Butterflies who want NOTHING to stand in their way to a fun night,
Career women who want to be their best at work!
Photographers & Stylists - to keep on hand for any mis-haps on location,
Dressmakers for value adding service to their clients,
Actors & Models,
and other individuals who would like to dress securely.....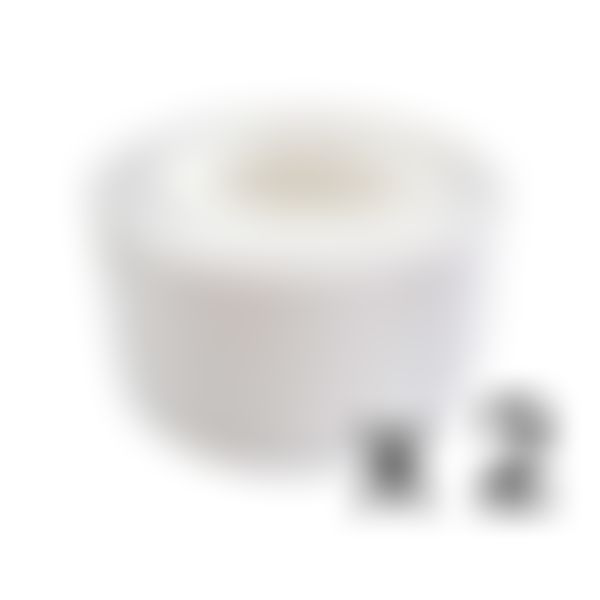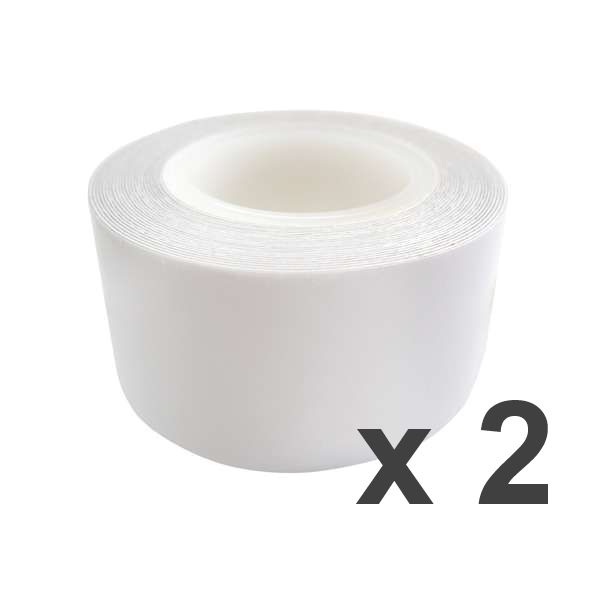 If any of these sounds like you we're ready to get your Body Tape (two rolls) on their way to you,
delivered anywhere in Australia!
What's more.... the money you invest in this essential tool is nothing to
how much more you'll enjoy
your night out with your new found secret weapon...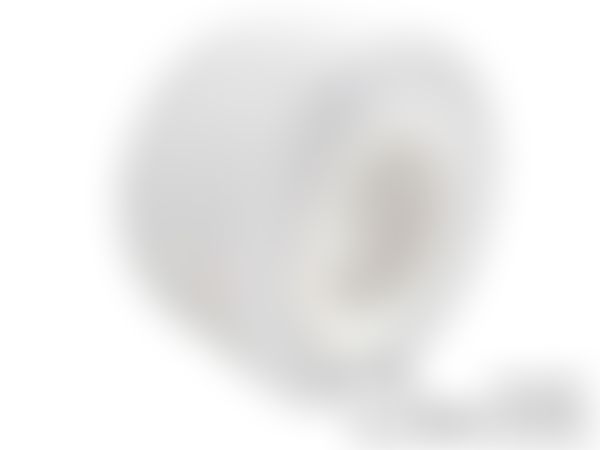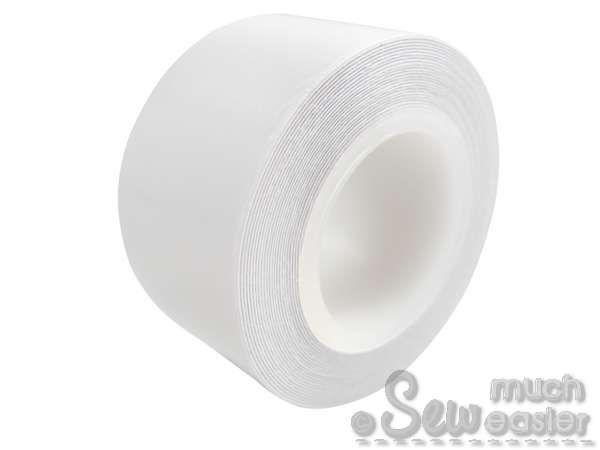 Grab yours now and you can experience:
Effortless Elegance in ANY event......

Absolutely Stress-Free!

Turn up at work

Prepared

so you feel 100% confident to be your best!
Save bucket loads of Money by avoiding costly branded products (such as Hollywood Tape) - so

you have more cash for shopping (YAY)!

Feel privileged

, because you've treated yourself and your outfit with the best kept secret of Hollywood celebrities and their stylists!

No more

worries and distractions about potential wardrobe malfunction. Ever again!
Arriving looking glamorous AND remaining so until the end of the night -

your friends will be dying to know your secrets.....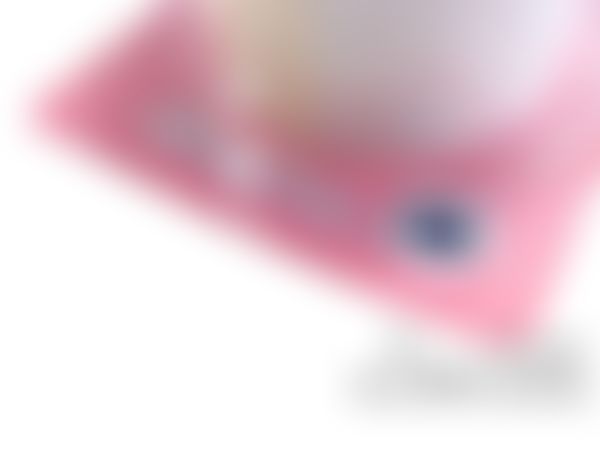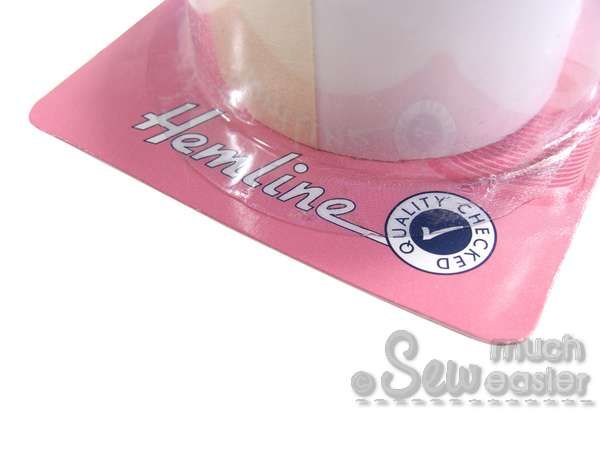 Simply
Scroll Up
And
Click
The Button To Secure Yours Now!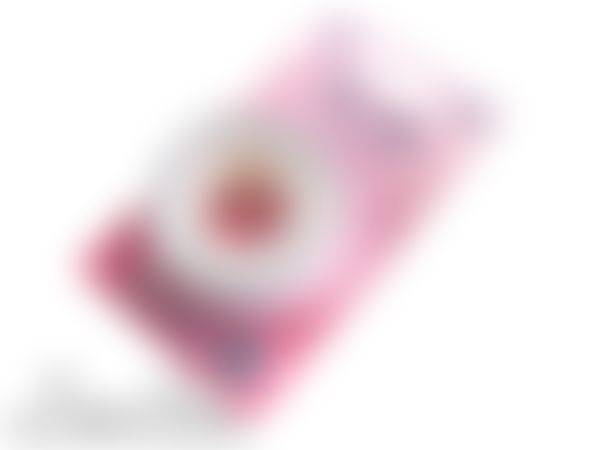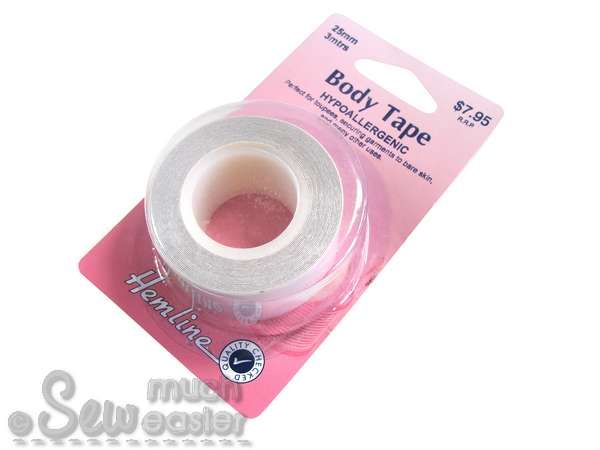 Easy Returns - 60 Days Money Back
Still Not Sure? That's Okay.
We understand. Because sometimes it's hard to know if you really want something, right?
Especially when shopping online!
That's why we provide 60 Day Money Back Easy Returns* to support you.
Because we know sewing - but You Know Best :-)
Your No-Worries
~ 60 Day ~
100% Money Back Guarantee...
Your purchase from us comes with our 60-Day Easy Returns option!*
In the unlikely event if it doesn't work for you in any way, simply contact us. You have sixty (60) days to try things out.
There's no rush. Take your time.
Beacuse we want you to have plenty of time to feel absolutely certain that you're enjoying what you've chosen!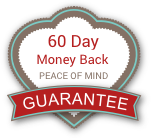 If you're not 100% happy - simply let us know and return the item in
brand new condition
, including
all original packaging intact
.
We will send you a full refund (excluding postage) promptly and courteously - No Worries!
Ready to Give it a Go?
Simply Add to Cart Now.
* Looking for the fine print? Check our terms & conditions for details*
Payment to Suit You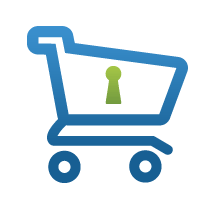 Shopping Online is Secure with us!
Just so we can get your item to you ASAP, we ask that you
complete payment within 5 working days
from committing to buy.
Please
let us know by email
if you would like to make other arrangements, such as waiting to purchasing other items for combined postage or waiting for pay day.
PayPal
- We reccomend payment via PayPal because it is fast, easy and secure. Simply choose
PayPal
when you check out.


Shop Now, Pay Later
- Want it NOW and can't wait til pay day? No worries. Just use
Afterpay
or
zipPay
when you check out. They will look after your installments, and we send your order now!

Layby
- If you're happy to wait, our good old-fashioned Lay-by is easy and stress-free. Simply choose
Direct Deposit
at checkout, transfer the first instalment (a quarter is ideal), and send us a quick email to confirm your layby. We'll send your goods when it's all paid in full.

Credit Cards
- To pay with
Visa
or
Master Card
, please
choose
Credit Card
as your payment method when you check out. Nice and secure.


For
American Express
, make sure you choose
PayPal
and follow their prompt to checkout with your AMEX card (instead of PayPal funds). You don't need to have a PayPal account to do this.

Bank Transfer
- Choose
Direct Deposit
as your payment option and our bank details will be made available to you on checkout.
NOTE:
Please use your name with a post code as Bank Reference when making payment. If you have an order reference starting with "N", you can use that one.

Remember
to
send us a quick email
whenever you've done a Bank Transfer, so we can keep an eye on your payment!
IMPORTANT:
Because your order is processed promptly once funds are cleared, there won't be time to make changes to shipping details, So
When You Complete Checkout
please help us by double checking we have the following:
Correct Physical Address

. Most of the time

PO Box

is fine, though we may ask you for a physical address if we end up using a courier instead of Aust Post.


Phone Number

for the delivery driver.

Any Special Delivery Instructions

.
Order Now - Before You Miss Out!
Delivery
Now, Let's Get Your Order On Its Way To You!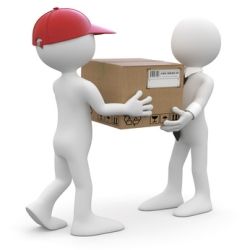 How long will it take to receive my order?
All fully paid orders placed by 5pm Monday to Thursday will be processed overnight and ready to send by our warehouse - normally the next day or following business day.
Orders placed on Friday and Weekends will be processed on Sunday night - because our warehouse operates Monday to Friday except Public Holidays.
Once it leaves our warehouse,
the actual time frame is up to the delivery services
. This can vary depending on your location and road conditions.
Any delivery time estimates shown are
estimates only
- so please use it as a guide line.
You'll receive a few email updates from our system as your order progresses, so please stay tuned on these!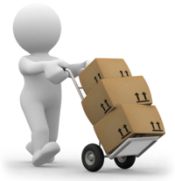 How will my order be sent?
We use a dispatch system that works out the most efficient way to send your order.
This way the postage works out fair and reasonable, and your parcel reaches you quickly as well -
because we know you can't wait!
That means your parcel
may reach you by either

Courier

or

Aust Post.
In general, larger items tend to be delivered by couriers, while small items tend to go by Aust Post.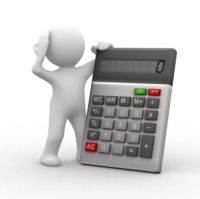 How is my postage calculated?
Great question.
Depending on
weight
and
dimension
, some times we are able to do Flat Rate across Australia, so the postage is the same no matter where you are.
Other times we use the Built-in Calculated system provided by Aust Post, and your postage is calculated
based on YOUR location.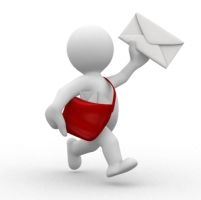 Can I get it delivered to my P.O. Box?
Depends on the item (and its dimensions), because
Aust Post have size restrictions
and couriers are NOT allowed to deliver to a P.O. Box.
Please check with us when in doubt.
If you have nominated a P.O. box, and the item is within Aust Post size, then it will go by Aust Post. Most of the time, this
is
the case.
When your item is too big, or being sent directly from our supplier, then we need you to provide a physical address so we can send a courier.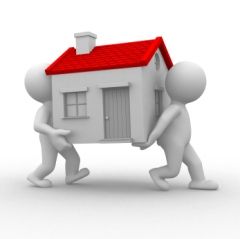 Can I get my order sent to a different delivery address?
Your sure can!
When you check out, you can choose to ship your order to your billing address or a different address.
Simply choose the second option, and then fill in the shipping address of where you want you parcel sent.
Please double check we have Your Correct Address so your order can find its way to you!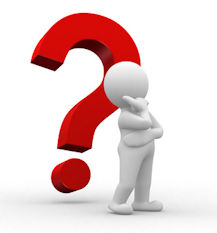 What if courier services are not available in my area?
Some locations are outside of courier services....
In these cases we CAN arrange for your order to be deliverd to your local post office.
But please
provide us with a street address
(street number & name) - even if it is the only Post Office in town - as if it is an office address.
A phone number would help too - this will avoid delays.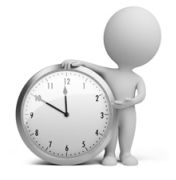 What if I need my order urgently?
No worries, we will do our best. Just let us know.
Please give us as much notice as possible - especially for special occasions like birthdays!
In most cases, we CAN
arrange an upgrade
from Regular Post to Express Post for a little extra.
Please contact us first so we can update your invoice to show the correct amount.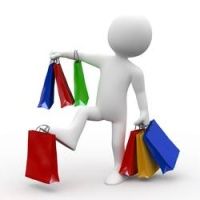 Do you offer combine shipping?
I want to order more than one item...
Sure! Please
"Add to Cart"
for all the items you want and let the system work it out for you.
If you're unsure, let us know.
A quick message is all we need.
This way we can double check the postage for you. Simple!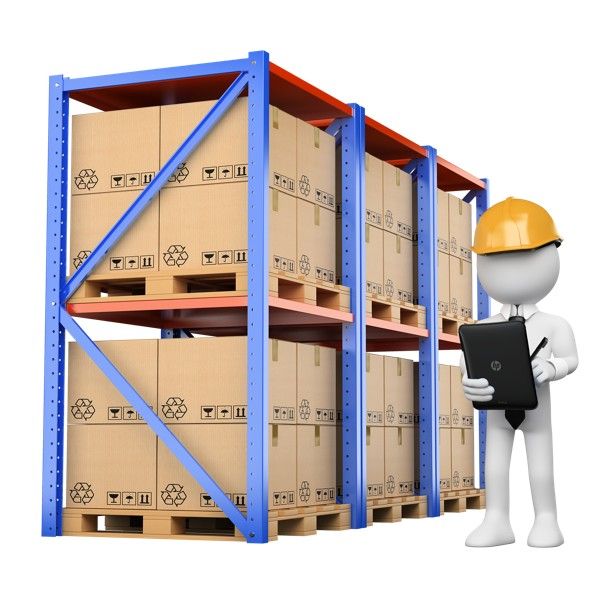 Can I pick up my order?
No. Sorry - unless you're picking up furniture directly from our supplier.
Because most of our items are located in a commercial warehouse - with
NO public acess
.
There is no shop front - because that's how we can pass on the savings to you!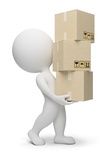 Some useful things you might want to know:
Combined Shipping

- We are happy to combine shipping for multiple purchases based on the combined weight and dimensions of your items, so add what you like to cart as you go, and check out our shop to see what else you like... you never know what you might find!

All items we sell are

Stored in a Clean and Smoke Free Environment

so You can Rest Asured they will be In Top Condition when they arrive at your place.


Packaging & Sending

- All your items will be packed well and we do everything we can to make sure you package arrives safely. In the unlikely event something does go wrong with your package, please contact us via email. We do our best to resolve any concerns.


Prompt Shipping

- Your package will be sent to you promptly once payment is cleared. In most cases it will be dispatched the next business day.


Packaging Materials

- We endeavour to support "green policies" and recycle

clean

packaging materials whenever possible. Brand names on packaging material may not necessarily match the content.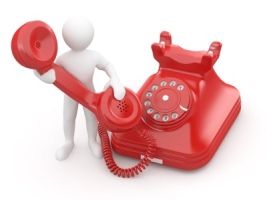 !!! IMPORTANT !!!
The Courier Needs Your Phone Number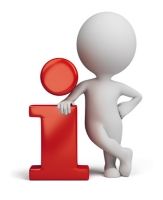 When you're completing check-out please
make sure your

best day time phone number

is included - because the courier requires a phone number.
Generally they may never ring you - and they tend to just turn up anyway. But their office needs to have your phone number on file for "just-in-case".
If you have any special delivery instructions, please let us know.
It is
best to providing these details by

sending us a quick message
- this means your parcel will be dispatched to you faster.
Act Now and We'll Get It To You ASAP!
Why Shop With Us?
Because we're here for you.
and your sewing needs.
Sew Much Easier is founded
by
a sewists,
for
fellow sewist :-)
We're a surprisingly small team that put a great deal of thoughts into what we do and how we do it. We stock only a handful of curated sewing goodies - each one carefully
hand picked and tested
ourselves.
Everything we stock
only
make it to our online store
if
we absolutlely LOVE them - for our
own
sewing. Because we're only interested in handing over
what YOU would be happy with
.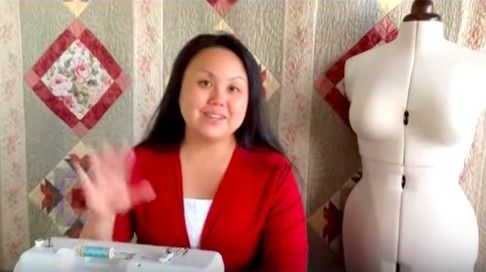 Hi, I'm Shelley.
I confess that I'm a fabric addict. And I love nothing more than geeking out over the ins-and-outs of sewing machines - and all the bits that come with it. Presser feet are my specialty :-)
I've been
sharing my passion
of sewing all my life - with a career in fashion design and patchwork teaching - and now
I serve fellow sewist everywhere
by delivering sewing goodies to your door. And that's only the beginning.
Long after your first purchase - whether it's a sewing machine, dressmakers dummy, or some bobbins - we'll be there to
celebrate your joy
in the simple act of making something by hand.
Simply drop us a line and...
we'll be there whenever you need help. Any time.

xoxox
P.S.
I know you're a savvy shooper. And you understand the value of
Buy Well, Buy Once.
Because you want to be
100% confident in the quality
of your purchase, so that you can be 100% confident in your sewing!
That's Why...
I'd like
to make sure You are

100% Happy
- so take your time, take a couple of months - get to know your sewing goodies from us.
And in case you change your mind - No Worries. Because shopping online should be stress-free!
Give it a Go Today. You'll be glad you did.
So, Go Ahead!
P.P.S.
Join
Thousands of Happy Sewists
Australia-wide, and be part of our caring creative community. Contact me (Shelley) any time for technical advice or anything sewing related.
Stay in touch - I'm here for you
:-)
Last but Not Least...
When you've made something with goodies from us...
Remember to send me a photo.
Because I'd LOVE to see Your Work!
Got a Question?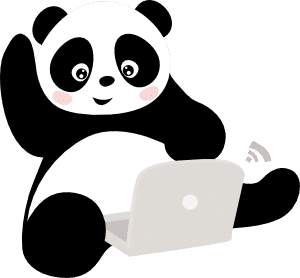 Where Are We?
While Melbourne is our home, most of our goodies are kept in a commercial warehouse in Sydney. They aren't open to the public and there's NO shop front.
That means for most items...
We are Not Able to Offer Pick Up.
Instead we provide fast & low cost delivery to your door :-)
The Only Exception is for Furniture - pick up can be arranged from the supplier directly.
Would you like
more information
on this item?
Can we
clarify anything else
for you at all?
Please feel free to Call

1300 88 11 59



or Send Us a Message anytime

.

Your message will be responded to ASAP, usually within 24 hours and during business hours, Monday to Friday 9am to 5pm Australian Eastern Standard time.

In case the phone line is busy - please leave a clear message with your contact number (including area code) and we'll call you back.

Cheers

!



Reviews
Be The First To Review This Product!
Help other Sew Much Easier users shop smarter by writing reviews for products you have purchased.