Elna Press EP450 - Elnapress 450 Ironing Press
LAST FEW!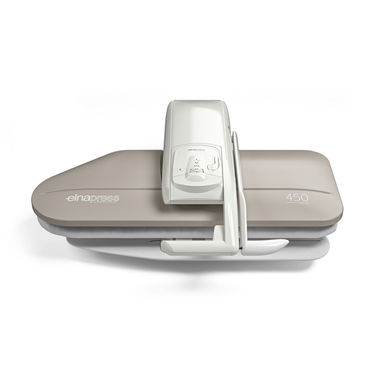 Click to view larger images or other views or videos
SAVE 33%!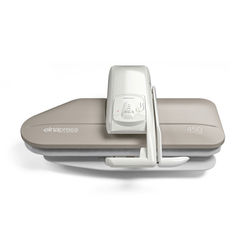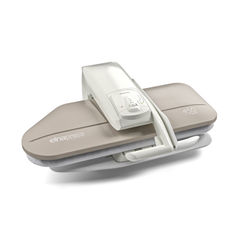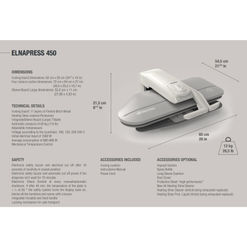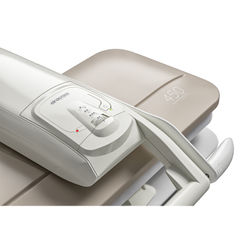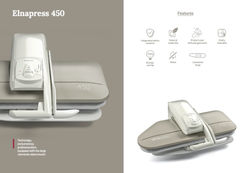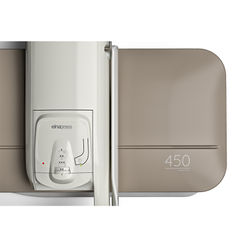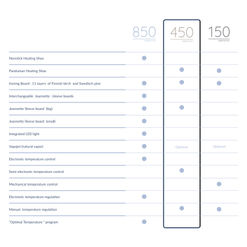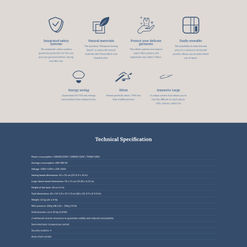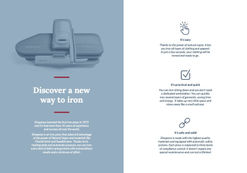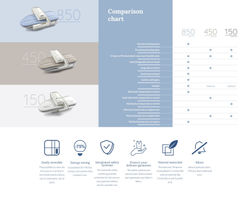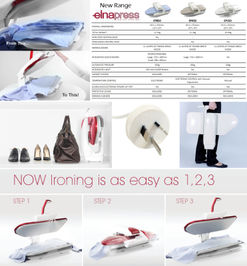 Swipe for more. Tap to enlarge
Click to view larger images or other views or videos
31,142 Happy Customers Served
Hate

Ironing with a passion?
Fed Up with RSI Wrist & Sore Arm from Ironing?
This might be Your
Perfect

solution....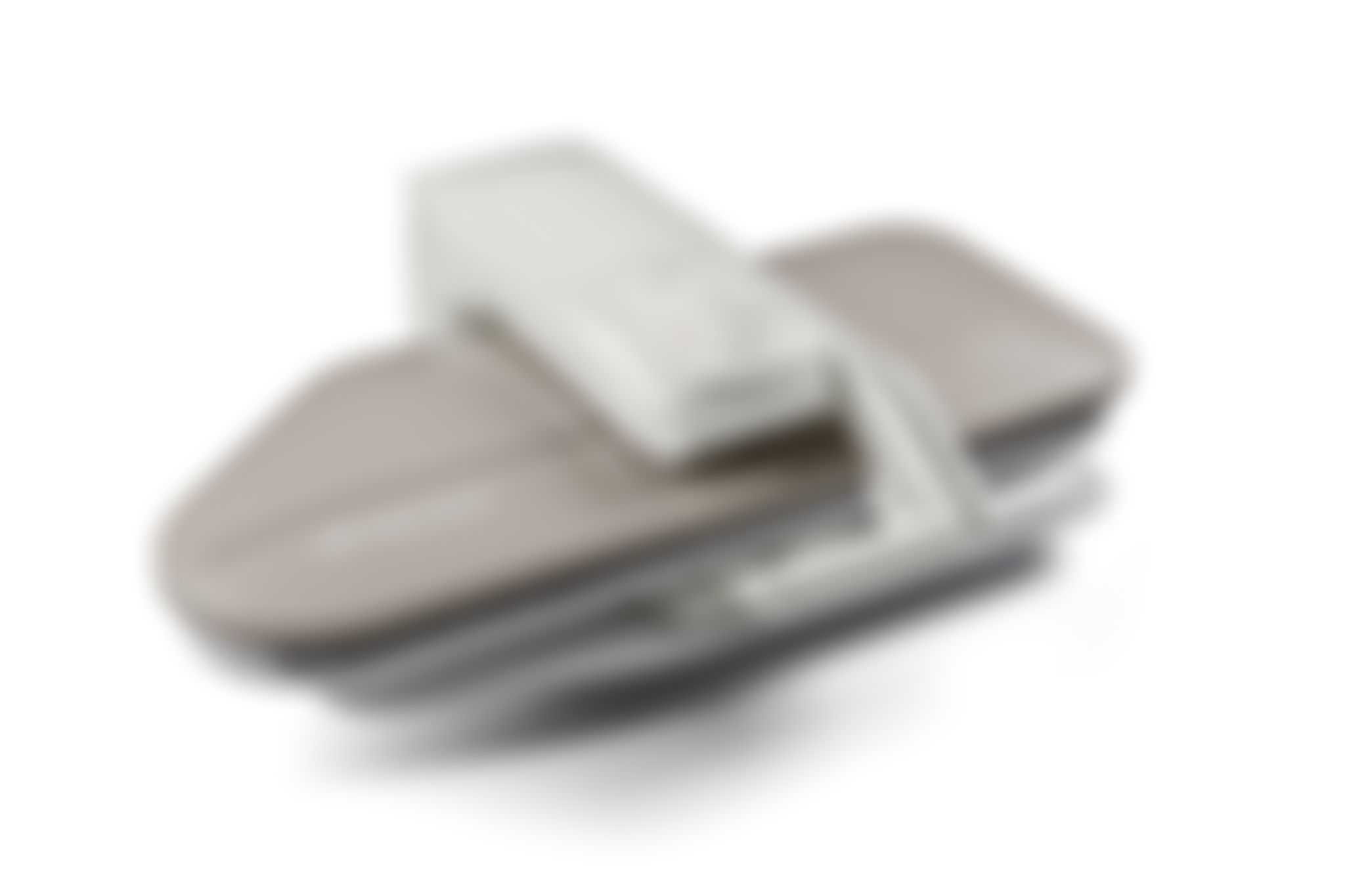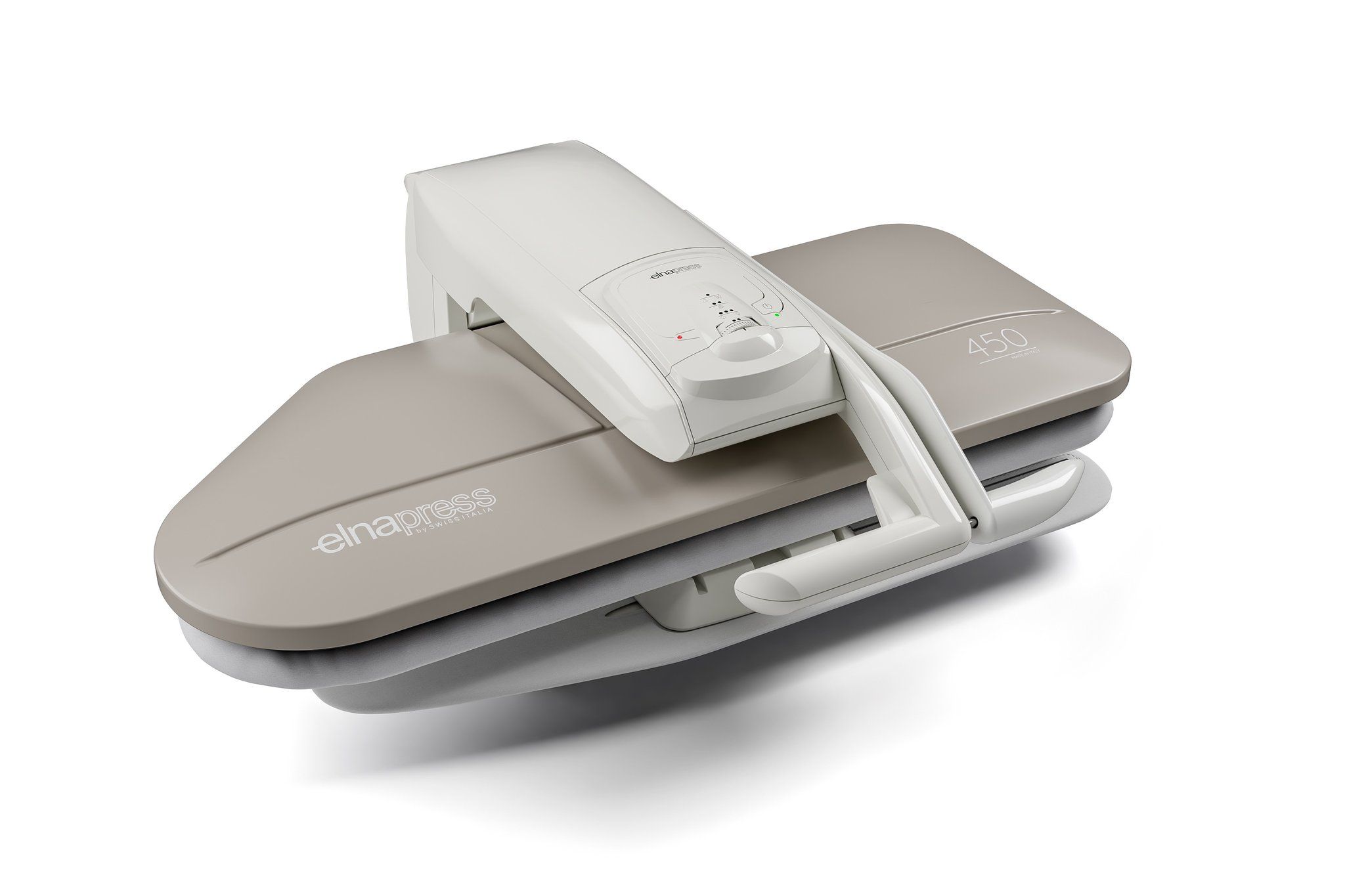 If you're looking at this Elna Press, chances are...
You hate ironing - but love fresh crisp laundry.
You're a perfectionist with shirts - need a sleeve board with your elnapress

You run an Airbnb / boutique accomodation - and fed up with ironing sheets daily.

You suffer from repeated wrist strain, yet ironing won't get done by themselves!

You struggle with iron-on interfacing - and couldn't get them to fuse properly!

Need to find a better way to iron? You're not alone...


"Just received my new Elna press ... so far it's great!

Easy to use, I love that it has such a large surface area to press garments compares to an iron.

And I trust the Elna name and their quality. I was spending about $40 per month on dry cleaning and pressing button down shirts so I thought this would be the perfect product to save me some $$$.

Last night I pressed some t-shirts, napkins, a silk shirt, sheets and pillow cases. I love how the pants turn out especially... so easy and it left a great crease with the 45 kg pressure in just a few seconds.

I know this is only the first few time I've used it but my first impression is that it's well worth it's cost and I thought it was very reasonably priced.

I would highly recommend the Elnapress for anyone who does a lot or even a little ironing."

- Ann, a Happy Customer





The
Best Ironing Help

for those who hate to iron is

an Elna Press!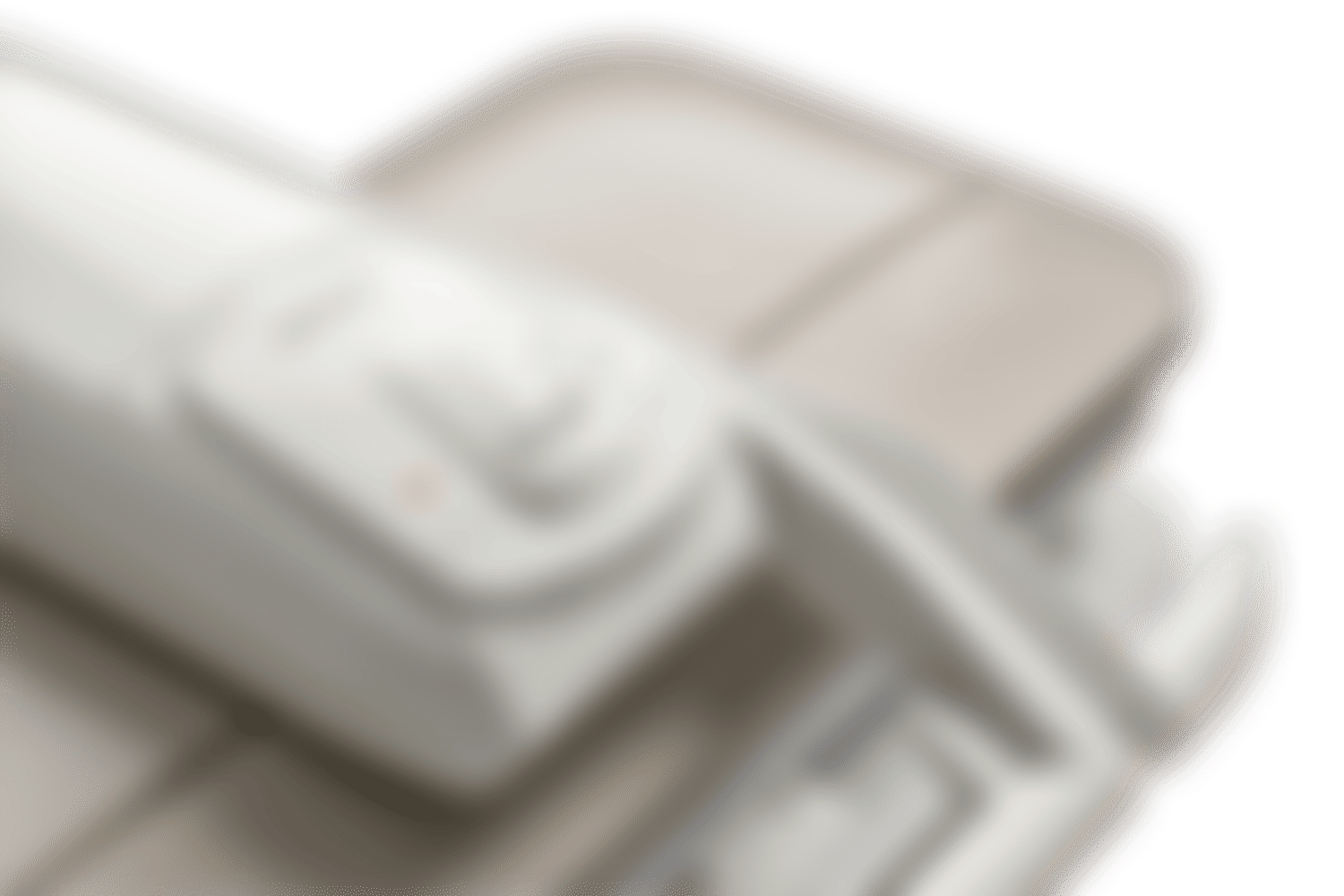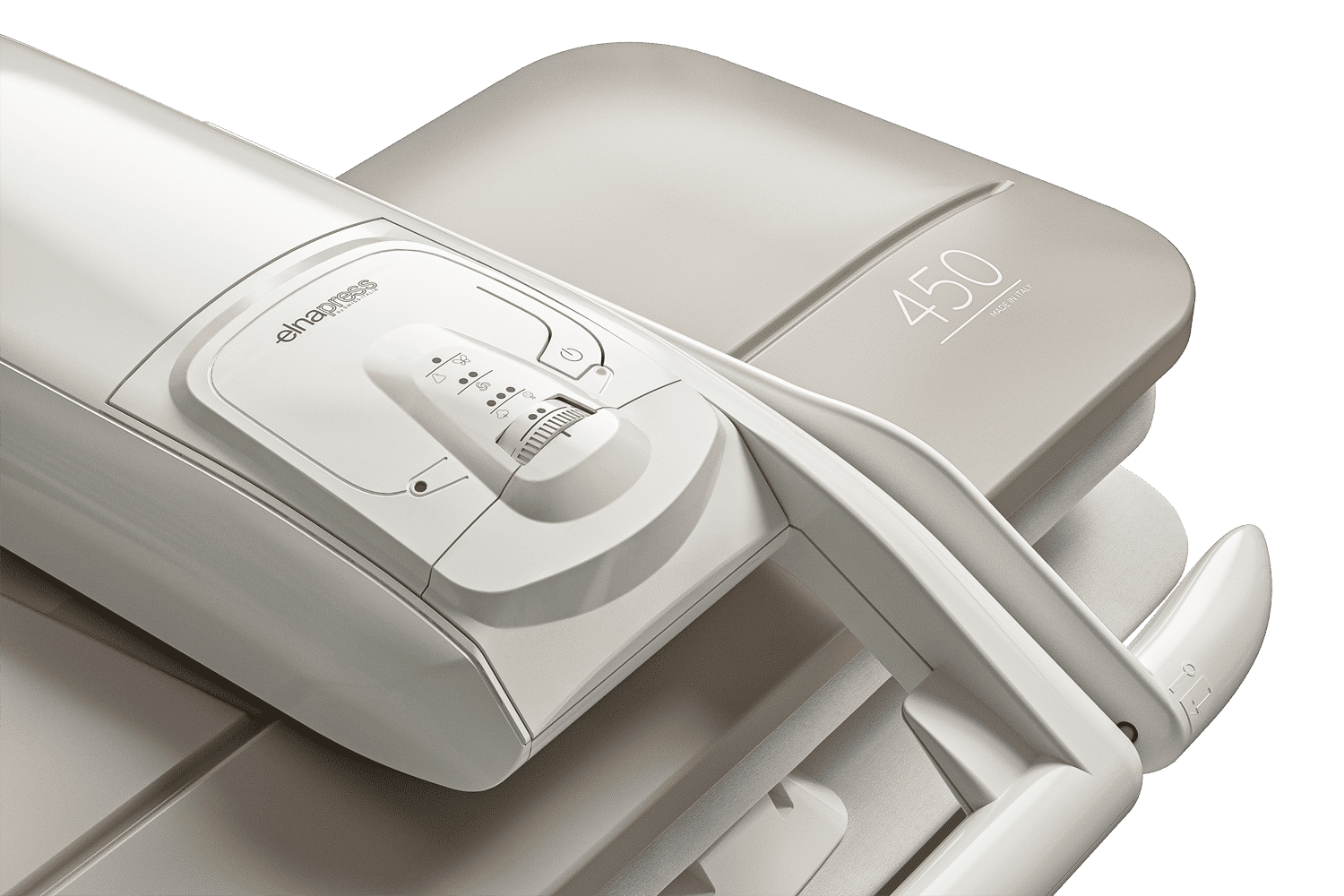 Ok, so you dream about having some help with ironing...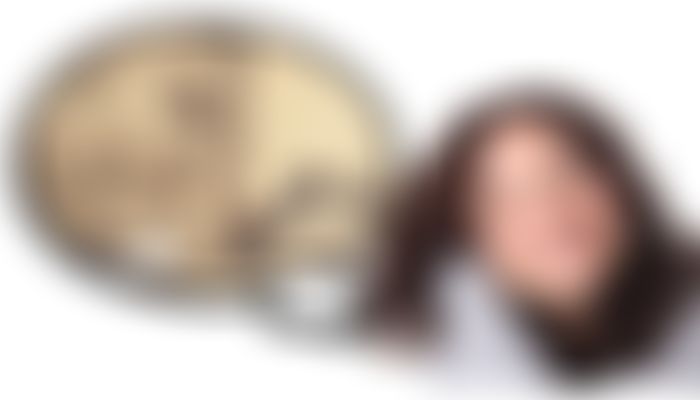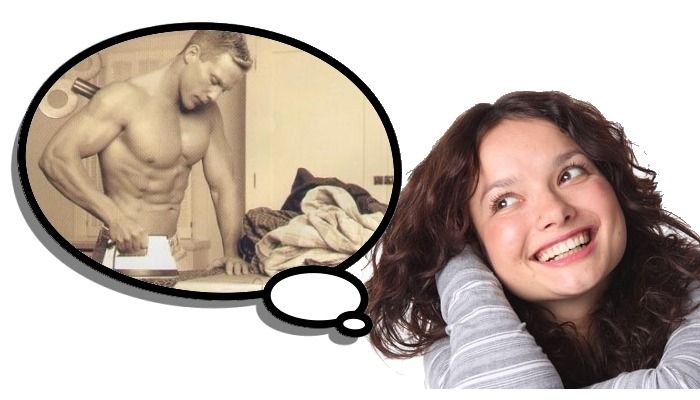 Except the reality is more like this...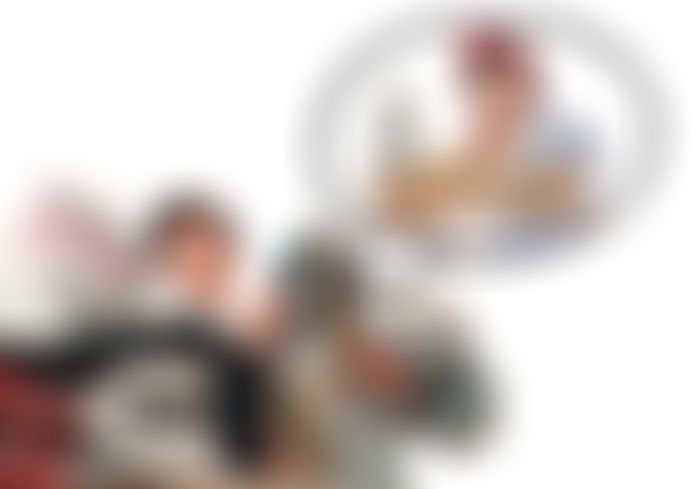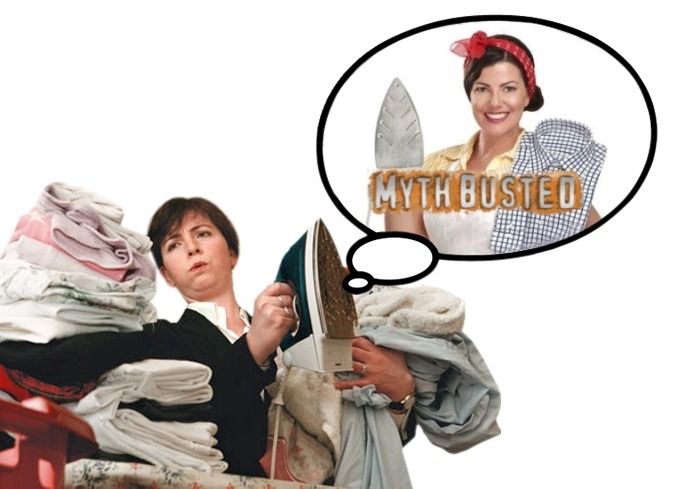 If You Can Relate to this, then Read on....
We are all
Too Busy to Iron
. And we've ALL got better things to do.
You know how you look forward to having a little time to yourself and
just do nothing
.
And that's ALL you've really wanted to do all week.......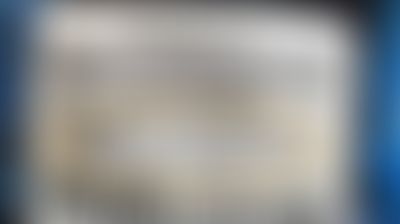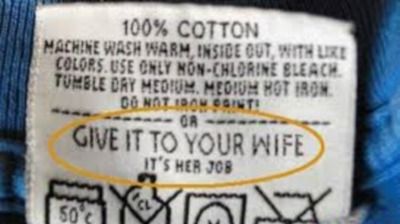 Except there's this little thing called "housework". And they don't just get done by themselves. Bummer.
Sometime you could've sworn that maybe all of the clothes come with THIS instruction -------------->>>

Grrrrrrrrr.

What if ironing could be done quickly, perfectly AND painlessly...?!
Think about how your local laundry / dry cleaner goes about pressing all day (under time pressure and always heaps to iron) - they use a press instead of an iron, don't they?
With Elnapress, you can re-create that professional result at home
without spending a fortune
on an industrial press (or laundromat bills). Imagine how you'd feel stepping out in beautifully pressed gaments every day!


NOTE: above photo shown for demostration purposes. Different model depicted.
How long does Elnapress take?
Well, it takes two minutes to heat up, and each time you press it only stays down for a few seconds to take the wrinkles out - that means you can
HALF your ironing time
!
Does Elna press chew up heaps of electricity?
It runs on just 600 to 800 watts (and takes less time to get the job done), that makes it
50% to 75% more energy efficient to run than a regular iron
- which helps you save on power bills too.
How compact is the Elnapress?
Does it take up a lot of room? When not in use, you can lock your Elna press and stand it up straight. Then
it goes into a cupboard and
no one
has to know it's there
- people might just think that you are a natural domestic goddess. Let them :-)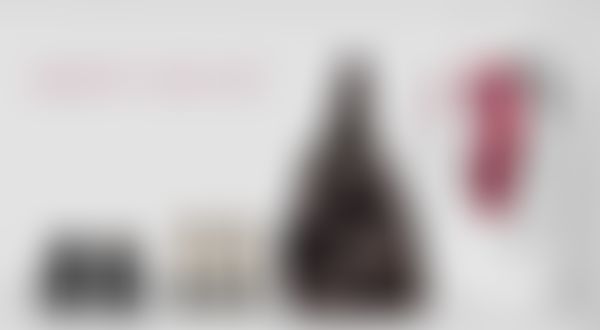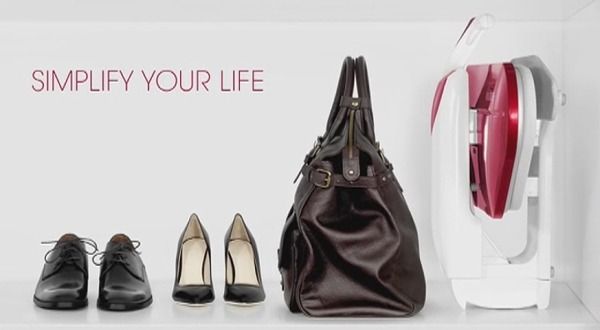 NOTE: above photo shown for demostration purposes. Different model depicted.
What about safety? What if you forgot to turn it off?
Your Elna press is designed to turn off the heating system after 10 seconds, and then turns itself off completely if you don't use it for 15 minutes. Phew - that's one less thing to worry about. Isn't
enjoying your peace of mind
priceless?!
Now, imagine yourself sitting comfortably in front of a table or bench, with an Elnapress in front of you (with the TV or music on). Place your cloth on the board and press down. Done. Next, place, press. Done.
Your ironing might even be

done

before the next commercial
- and you've been sitting down the whole time - with just one piece of equipment to put away!
Imagine how much simpler life can be
- no fiddly iron cavity to fill, no rickety ironing board to set up, no wrist and arm strain, and definitely no sore back / neck from standing up and bending over just to do a silly chore like ironing.
Could ironing really be effortless - with satisfying results?



See for Yourself. Here's the Elna Press in action: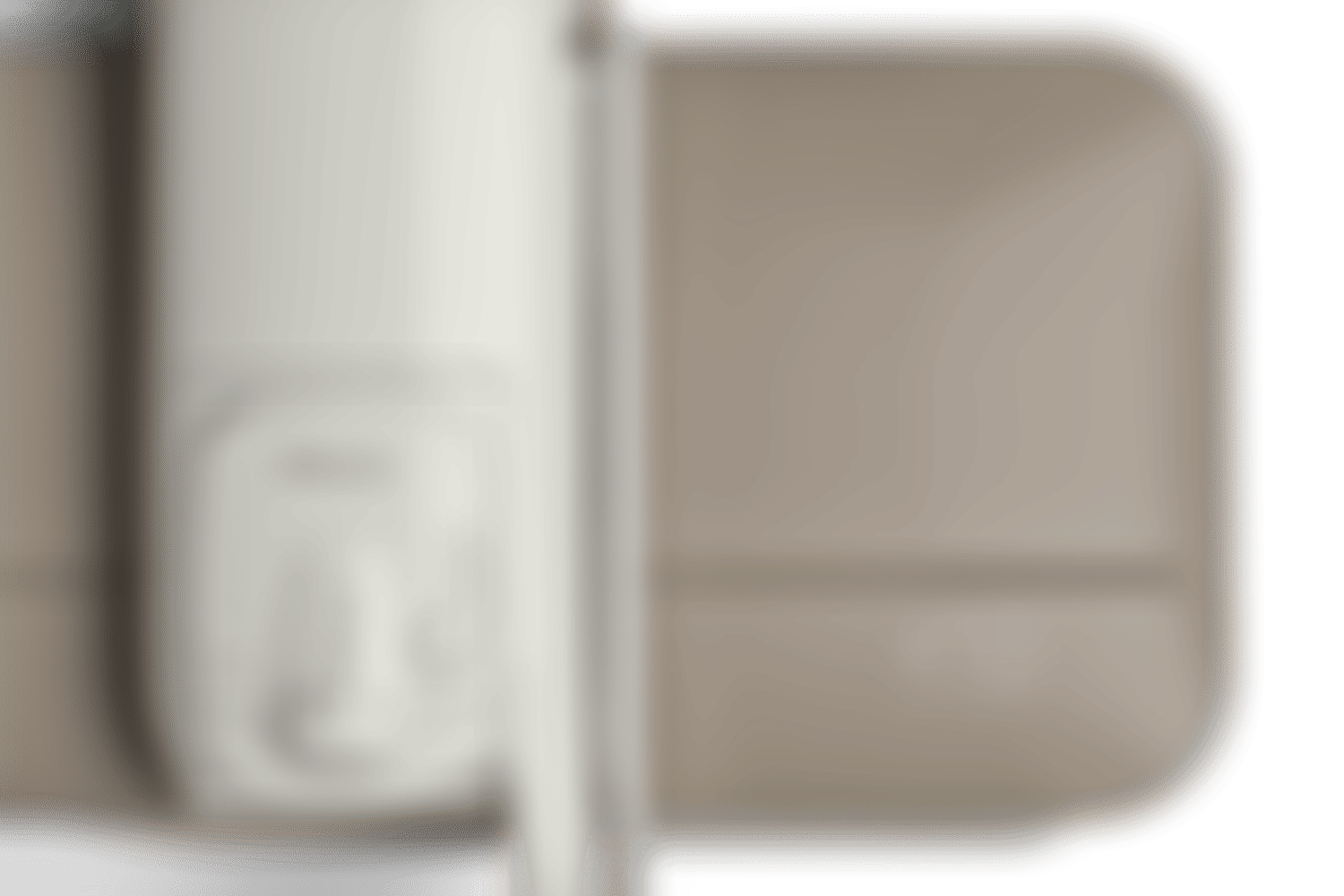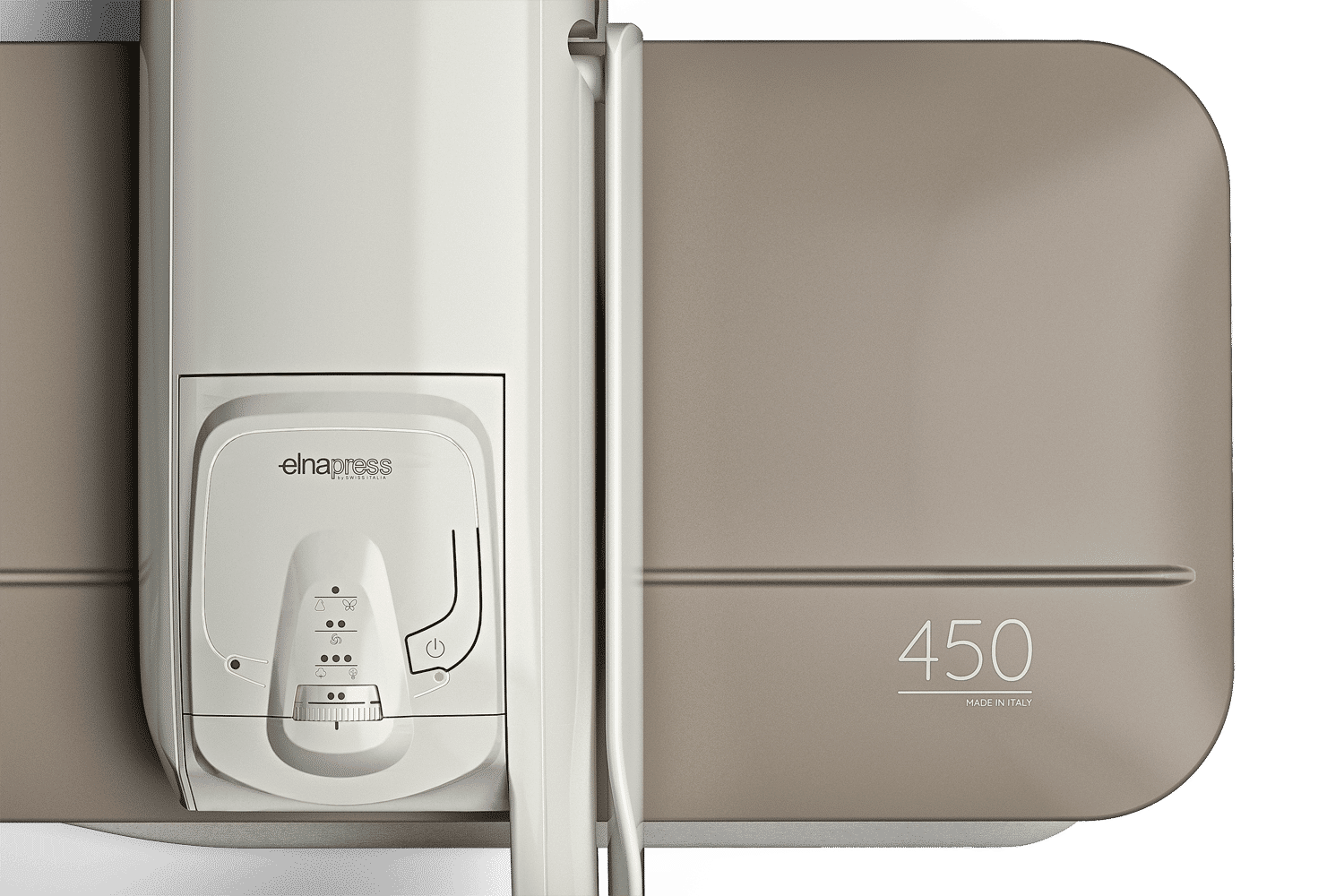 Keen to try it out? Simply

Order one

Now!

"I love this Elna press!

I have a small home-based craft business and always have to press a lot of fabric which takes a long time.

With the help of this press I was able to process four tubs of fabric in just a few hours which used to take me days to do!

The only downside that I can think of is that the water reservoir could be bigger so I didn't have to stop as often to refill it.But that's not a big issue.

I would definitely recommend this product!"

- Jen, a Happy Customer


Did you know....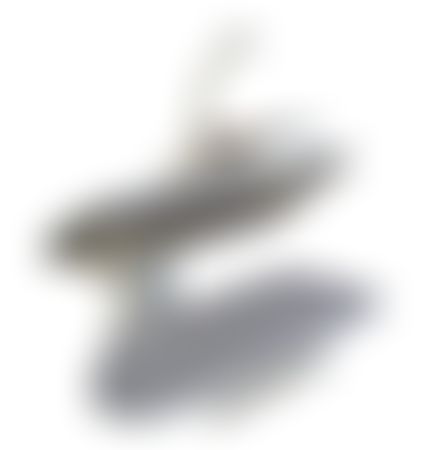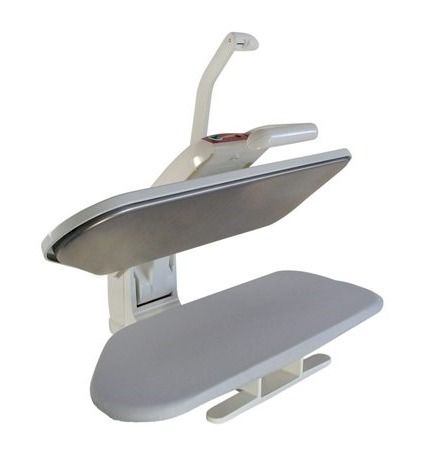 More than just taking care of ironing in the housekeeping way, your Elna Press is also THE Best for applying fusible interfacing....
..... or anything fusible, for that matter (including Vliesofix).
Because the Elna press has a heated surface that is flat with NO holes and x 7 times larger than your houseold iron!


Now, how does that make it better, you ask?

Well, let me share a little confession...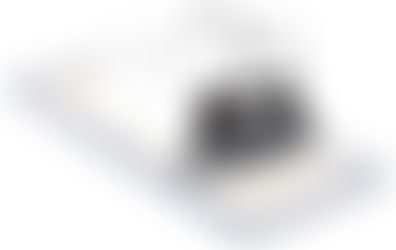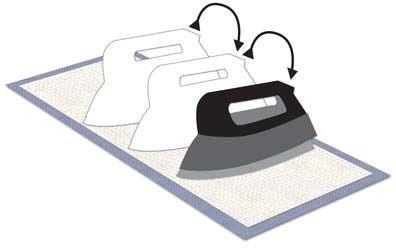 Until recently, I've had a lot trouble applying iron-on interfacing at home with a normal iron. Yes, I know - I worked in the rag-trade. I was supposed to know better (how embarrassing)......
And of course, there
was
an industrial press at work, but working on personal sewing project at work was definitely out of the question *sigh*....


So, what makes the (humble household) iron

not

suitable for fusing?
When you try fusing the interfacing with a household iron, the hot surface is actually in the shape of the iron sole (with lots of holes) - which leaves indentation as you press and fuse.
The results? You get little ripples from applying pressure acrossed the piece.
No matter how careful you are, the duration and the amount of pressure isn't going to be identical each time. As you move and press, some area will fuse better than others. And that's how you end up with uneven results. Often the glue in some areas might not even be melted properly yet!
That's why when I make things at home
for fun
, I avoided projects that needed iron-on interfacing (and used the sewin-in type instead)!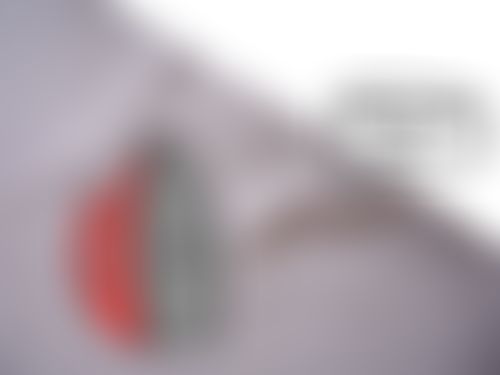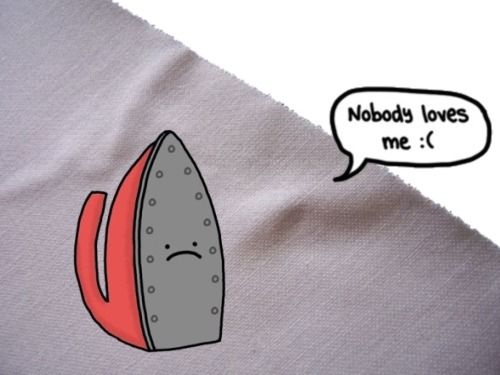 If you've also had trouble fusing interfacing with a regular iron -
I can honestly say I know your pain
.
That is, until I fell in love with make handbags with patchwork cotton, and started taking lessons with non-other than the name behind "You Sew Girl" patterns - Nicole Mallialieu (Nikki!) herself. Apart from being the "Handbag Queen" - Nikki is simply THE source for all things interfacing.
In short, I learnt that iron-on interfacing often "makes or breaks" your project.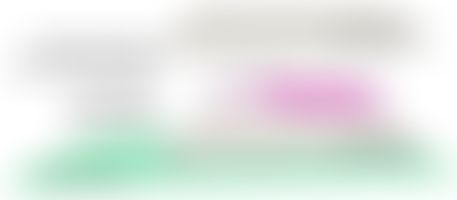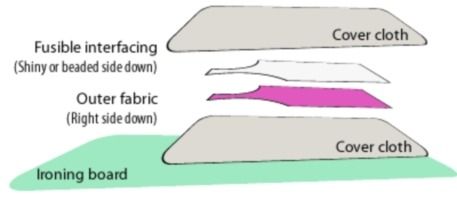 So much so that you can get away with using cheap fabric with GOOD interfacing, and the result will
still
be a million dollars
if and when
the interfasing has been fused and
become
part of the fabric itself (but
not
if the interfacing is ironed on poorly).

And Nikki's secret weapon? You guessed it - an Elna Press.
Of course - a dry heat press that comes with a perfectly smooth, hole-free heated area, which provides even pressure across your whole piece,
and
uniformed timing. It's a no brainer. And oh my - I've never had such
instant success with next to NO effort
- ever! Where has this marvel been all my life?!
So needless to say, this is the method I

actually use myself.



And I will share my secret with you.....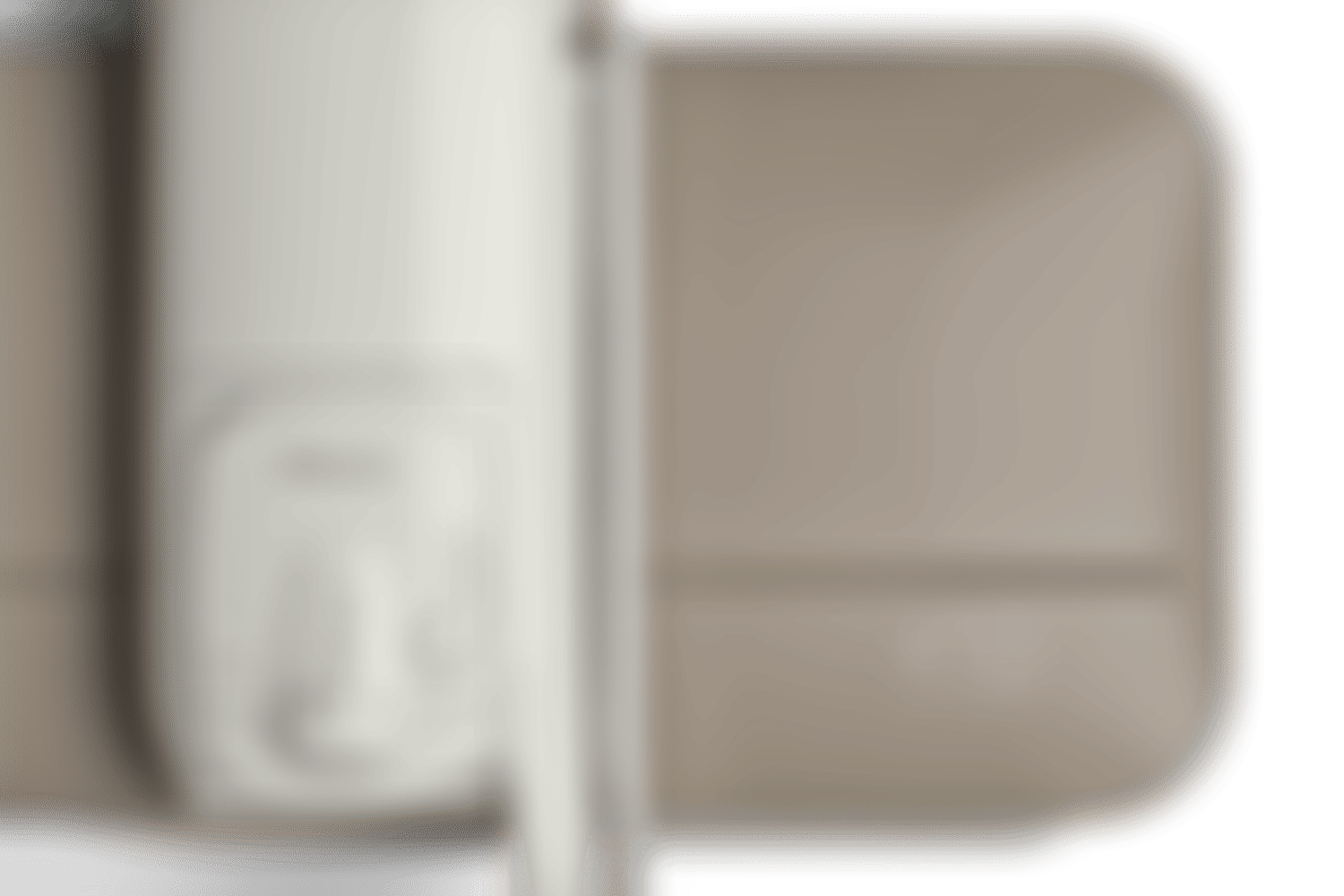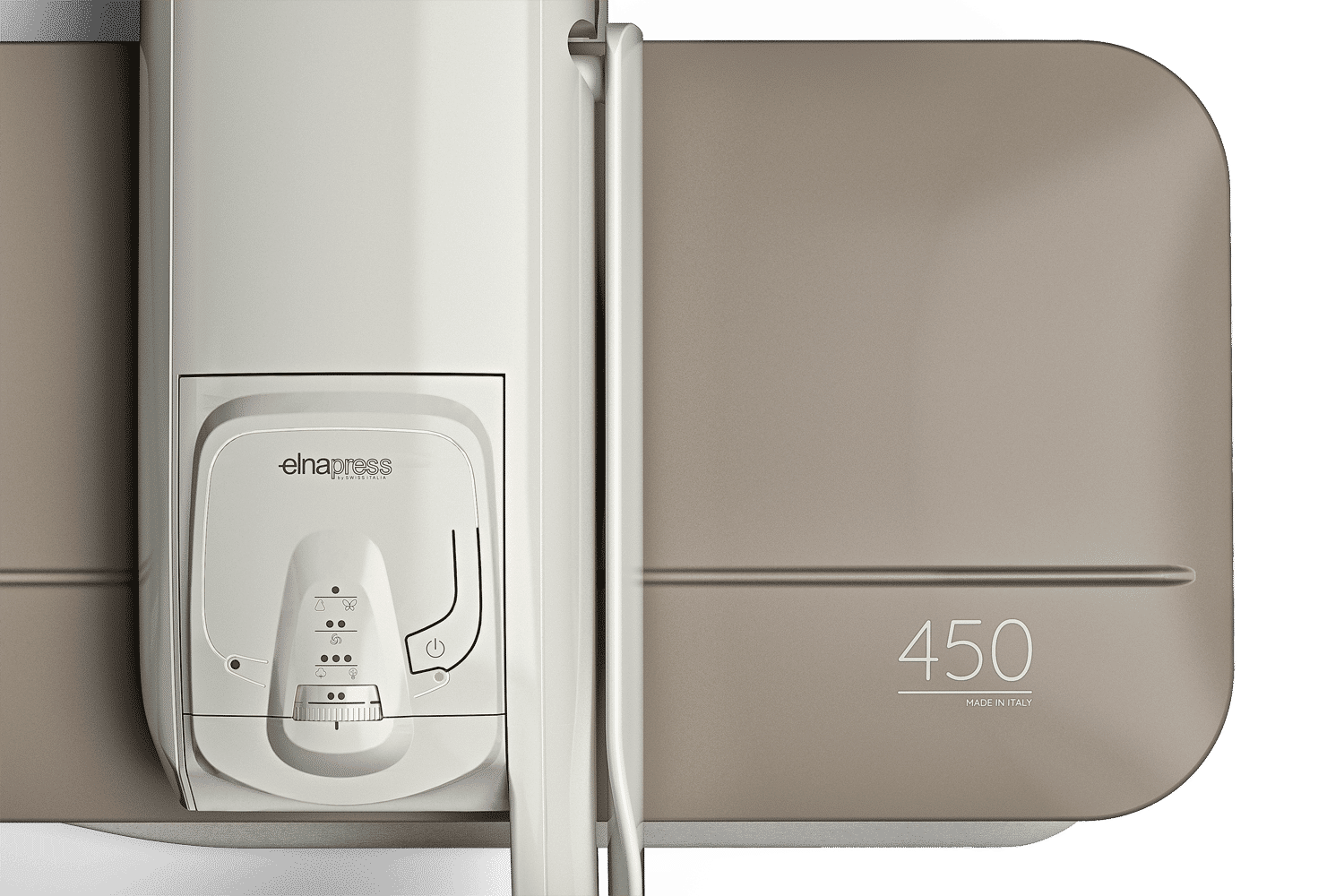 The

Easiest Way

of applying iron-on interfacing

properly

is with an

Elna Press!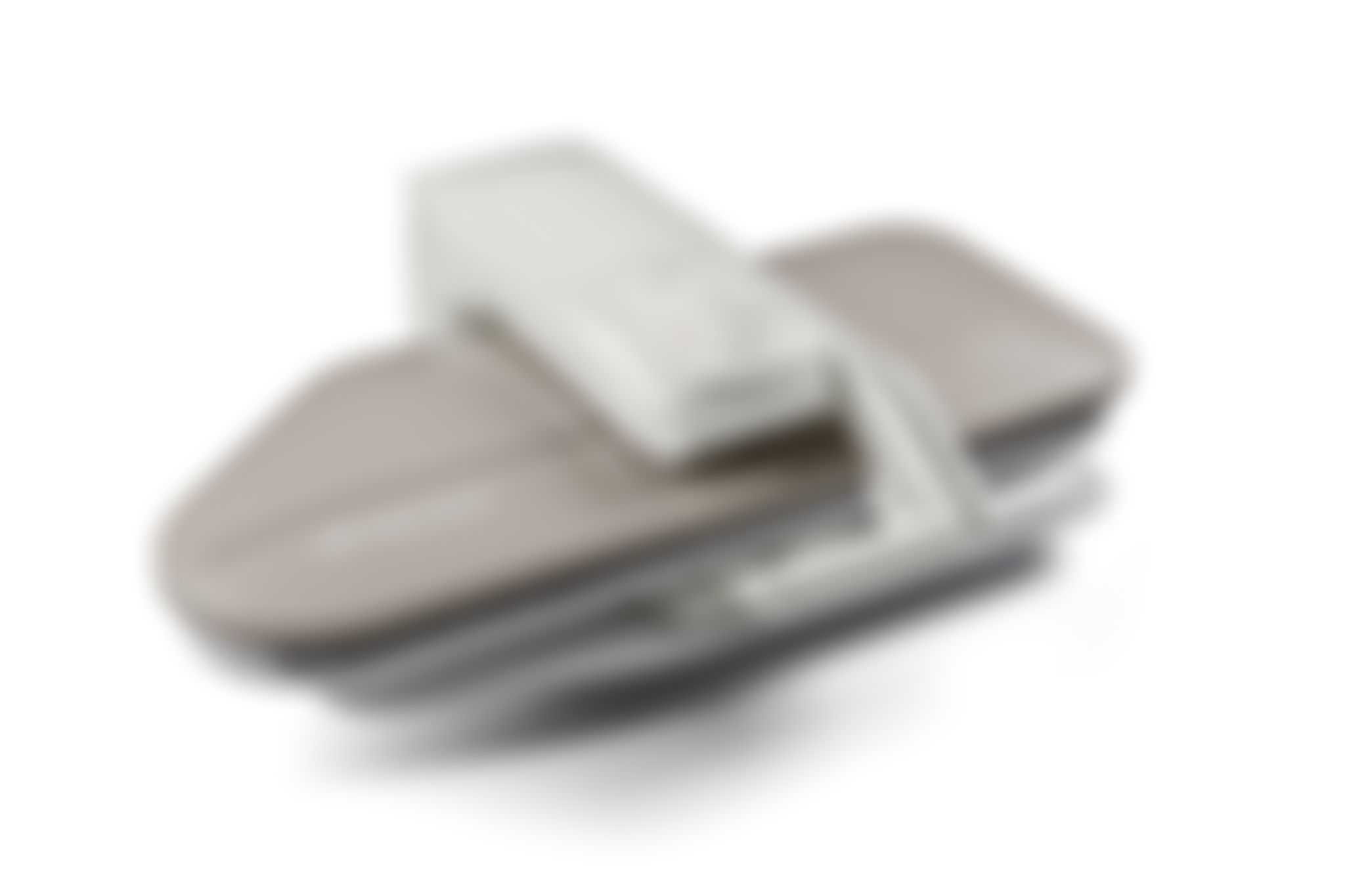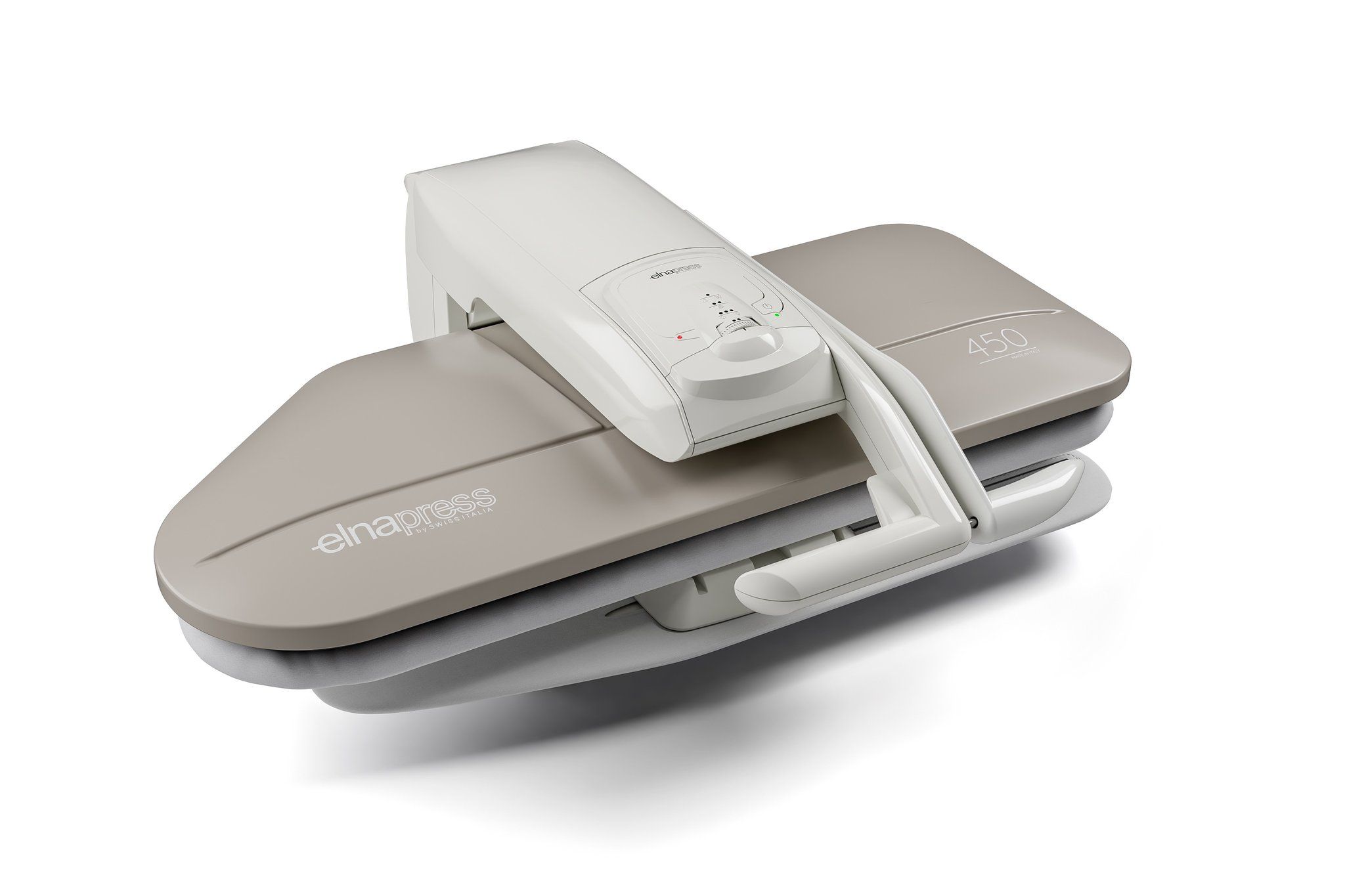 Better still - when you're not sewing...
You can get your ironing done -
Quickly
,
Easily
and with
Great Results
!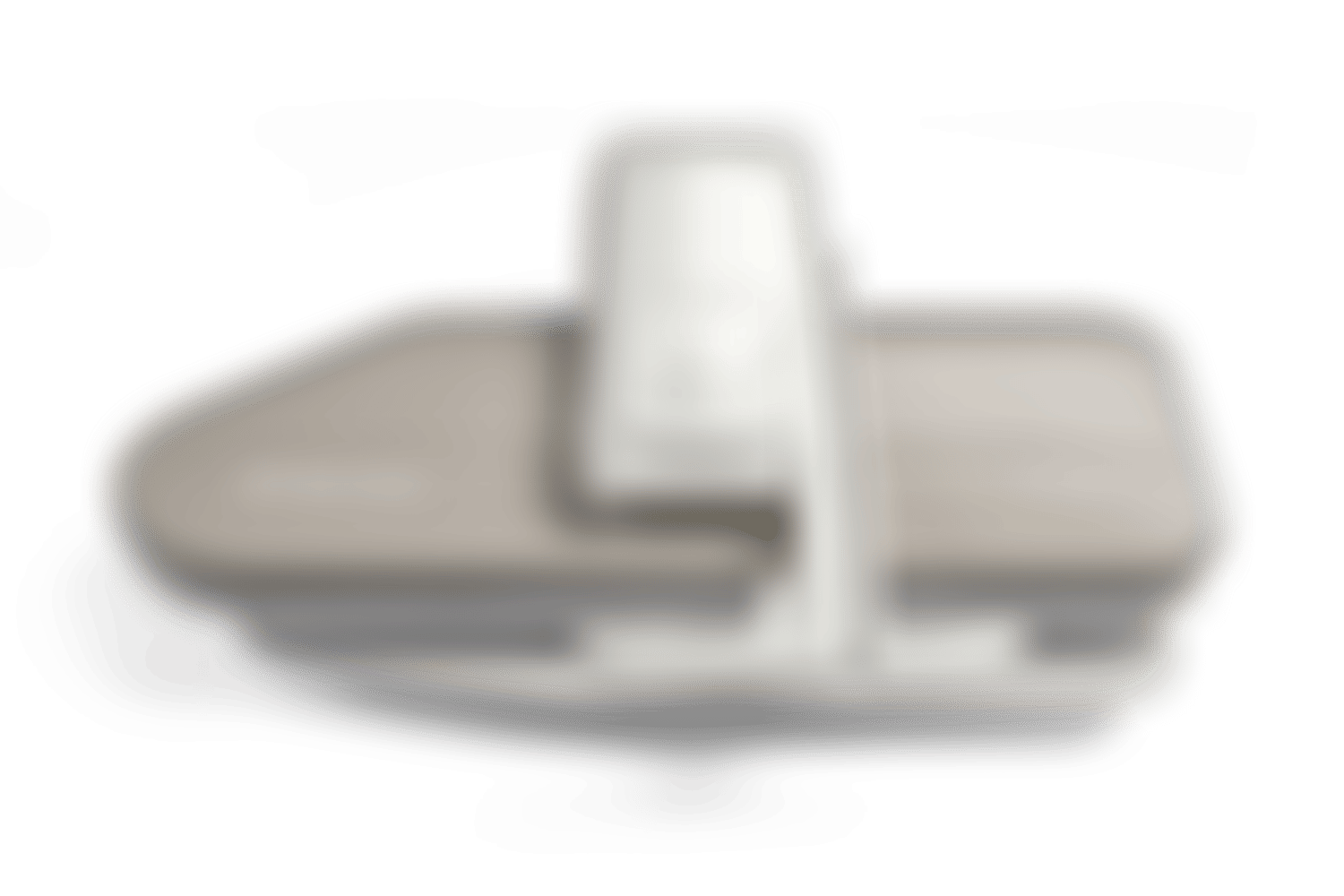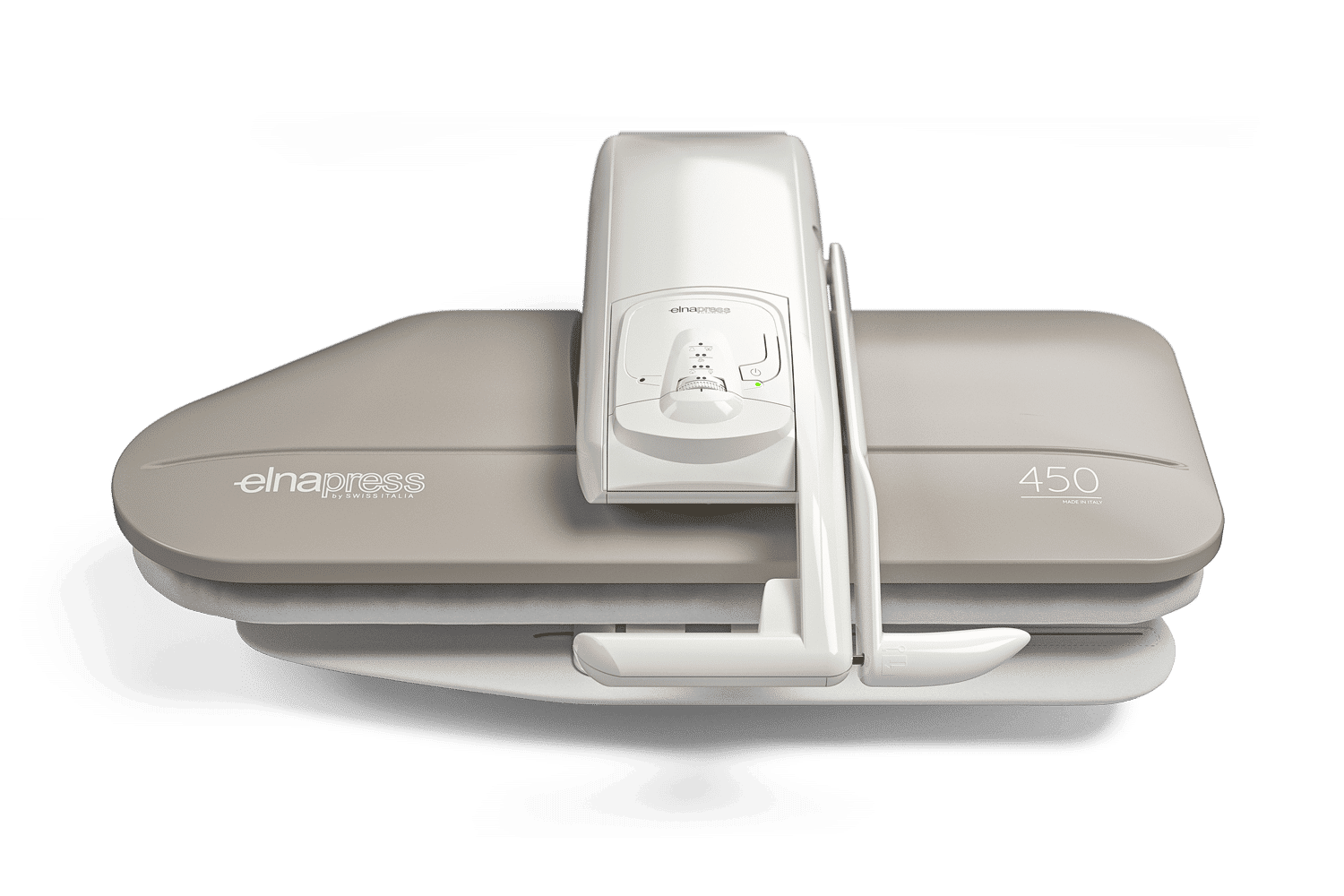 Simply

Click The Add To Cart Button

To Get Yours Now!

"I make handbags and purses and was spending way too much time bonding the fleece interfacing to my fabric with the iron. And then count to 20 with each press of the iron.

I was looking for a secoondhand Elna press when my husband insisted that I get this one. I thought it was an unnecessary expense but a new one with warranty does make sense.

Well, it has saved me a lot of time, no more counting as when the machines beeps the bond is complete and perfect. And it does a way better job then me and my old iron.

My finished product turns out nicer because the bond is better and consistent. Now I have freed up more time to sew, and I couldn't be happier."

- Sarah, a Happy Customer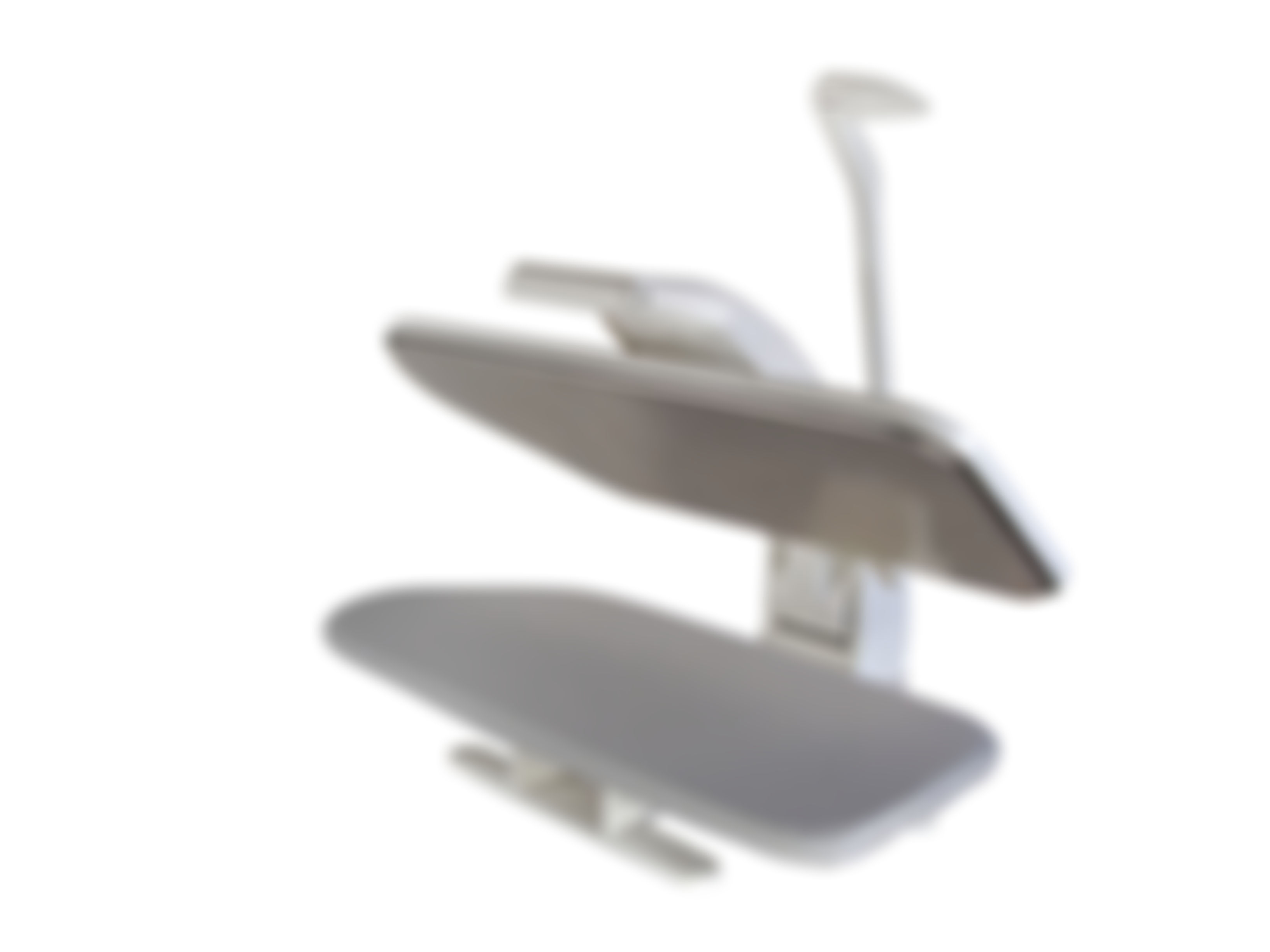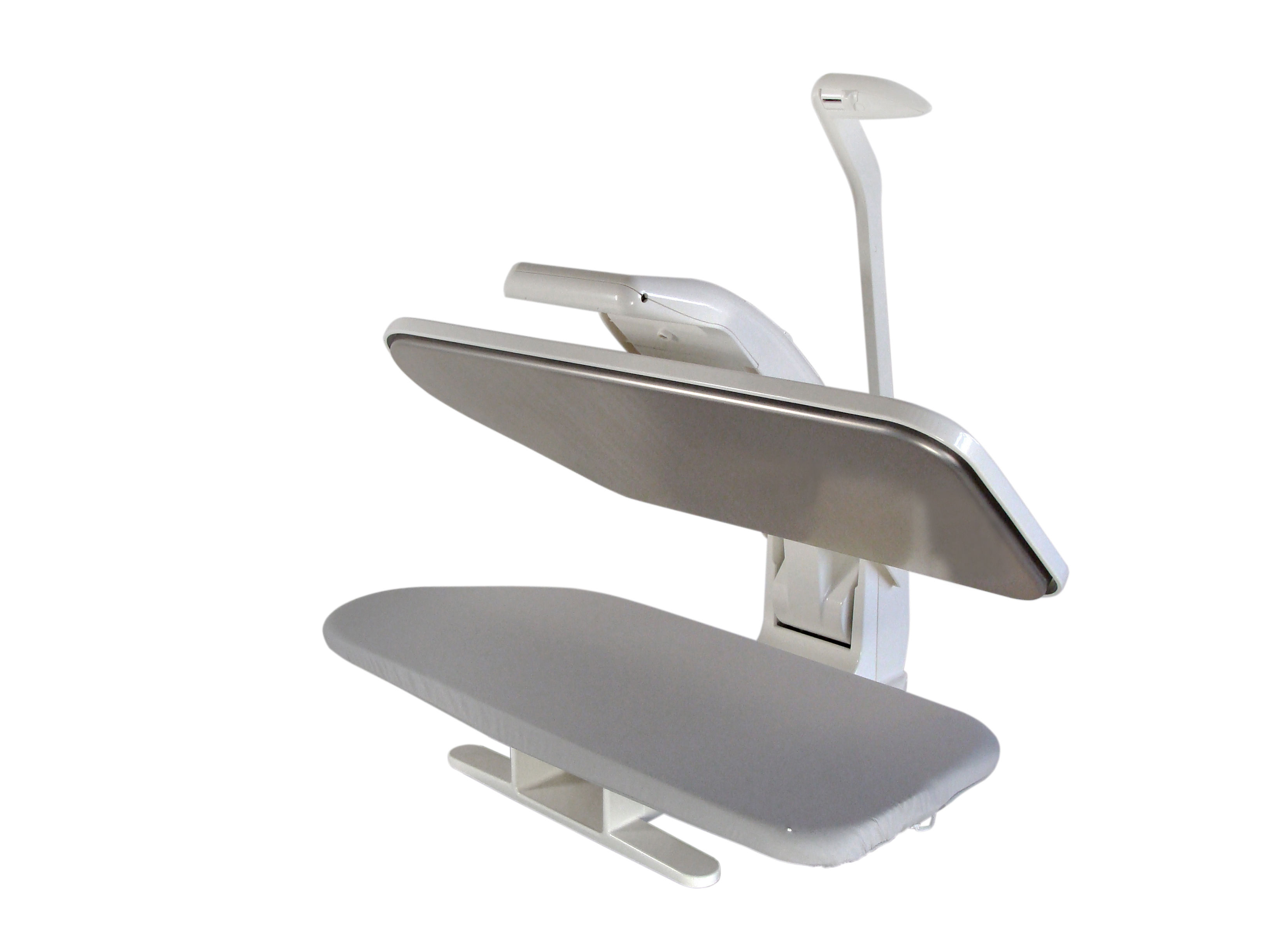 Let's see what you get...
The Elna Press EP450 is brought to you by the same Australian team that distribute your Janome Sewing Machines. So you know you will be looked-after by the Experts.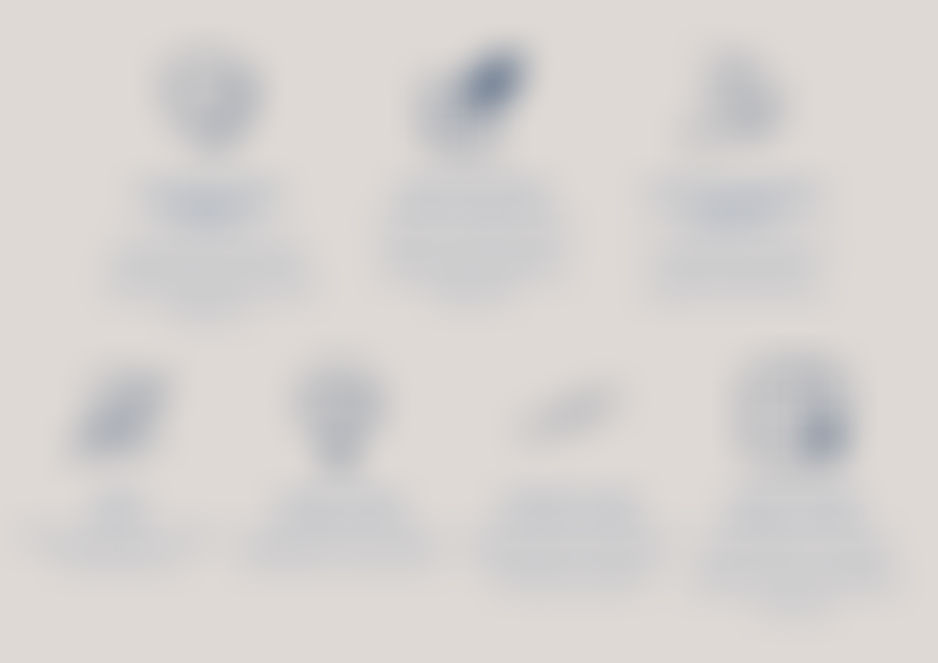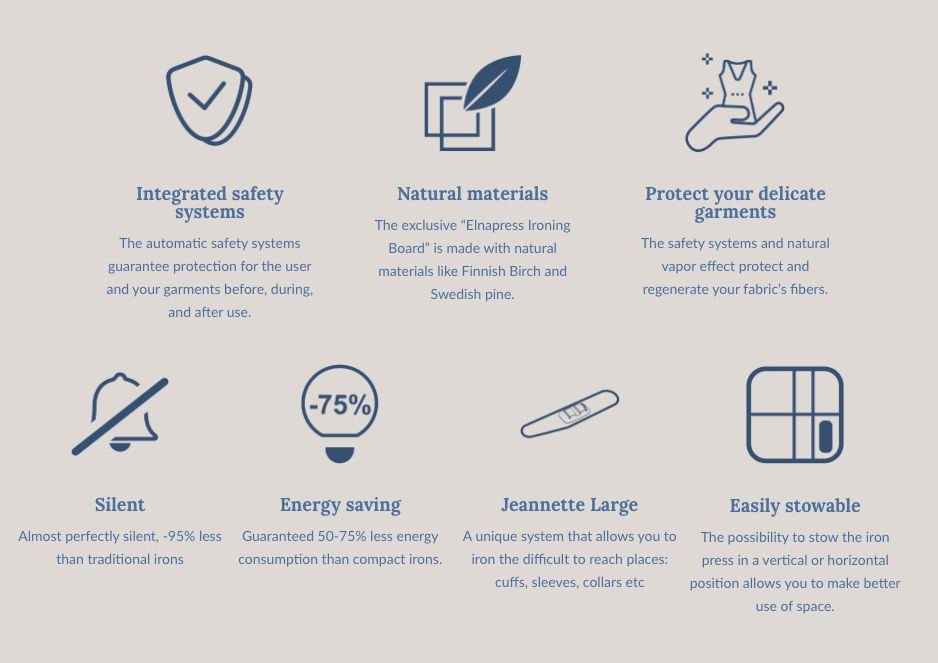 This package includes:


Elnapress EP450

- quality entry model with excellent price tag!

Intergrated Sleeve Board

- for perfectly ironed sleeve every time


Ironing Cushion / Mitt

-

essential for those hard-to-reach area

Instruction Book

- so you and your new press can get to know each other :-)

Power Cord

- with Australian plug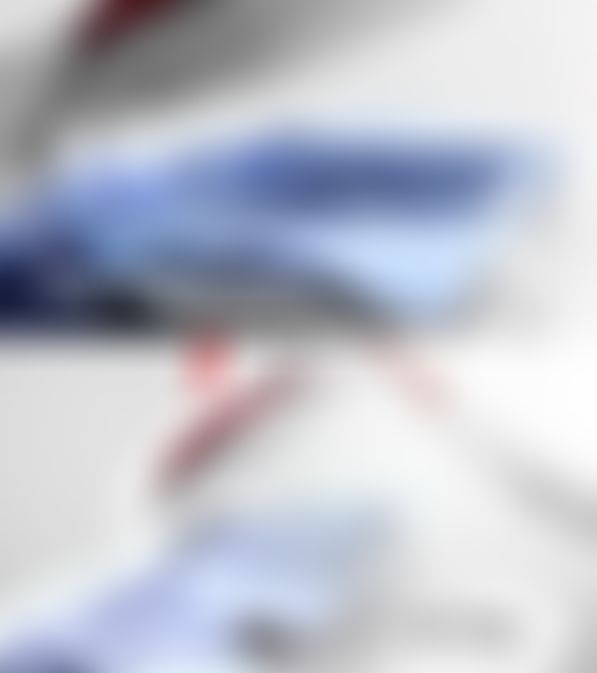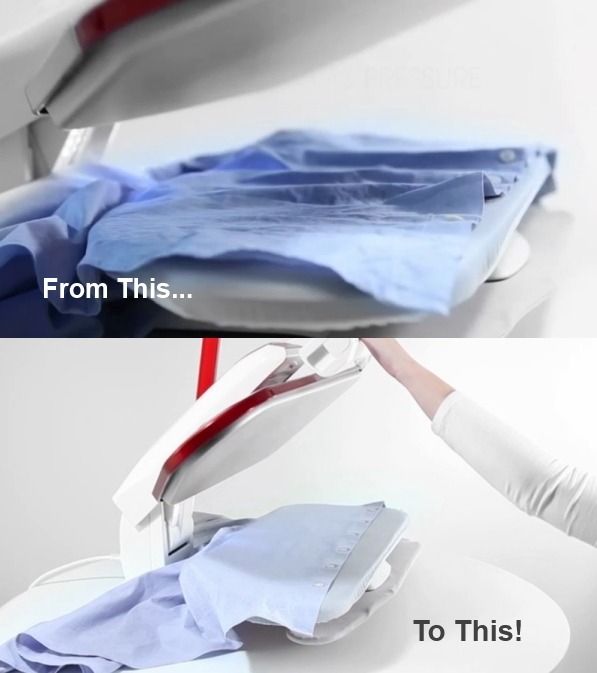 NOTE: above photo shown for demostration purposes. Different model depicted.


You'll Really Love these Awesome Benefits....

Iron Like A Pro: Elnapress gives professional result without the cost and bulk on an industrial press. Imagine

stepping out in beautifully pressed gaments every day!

Size Matters (there, I said it): your Elna press can be easily stored in a cupboard when not in use. It

takes little space and stays out of sight

. Brilliant!
Thanks to the large ironing shoe and its 50 kg of automatic pressure, you can iron all clothes and fabrics efficiently and

save upto 50% of time

compare to normal ironing!
The elnapress consumes very little energy: just 600 to 800 watts, significantly less than a regular iron. That means

triple savings for you: time, energy and money.

Simplify your life

: Take your elnapress out, place it on a table and plug it in. That's it. No board to set up, no distilled water to pour, no noise: what a pleasure!
Stress-free: enjoy

ironing effortlessly

- just press and it's ironed. It's

easy, quick and satisfying

. Save wear and tear on yourself – just sit down, relax and iron.
Safety First: your Elnapress

turns off the heating system after 10 sec

in the closed position, and it shuts off automatically after sitting idle for 15 minutes.

No worries!



Ready to give it a go?

Order yours Now!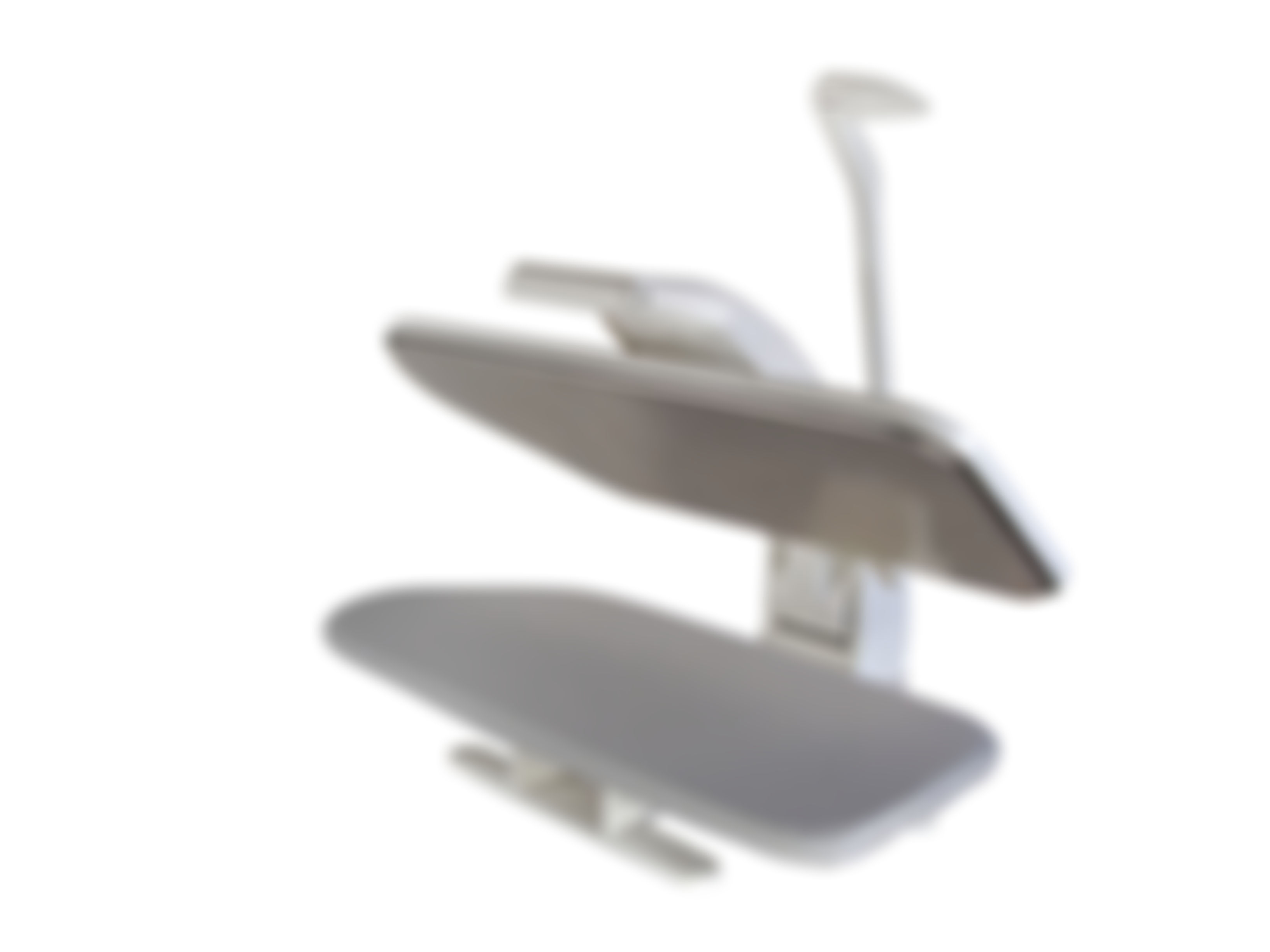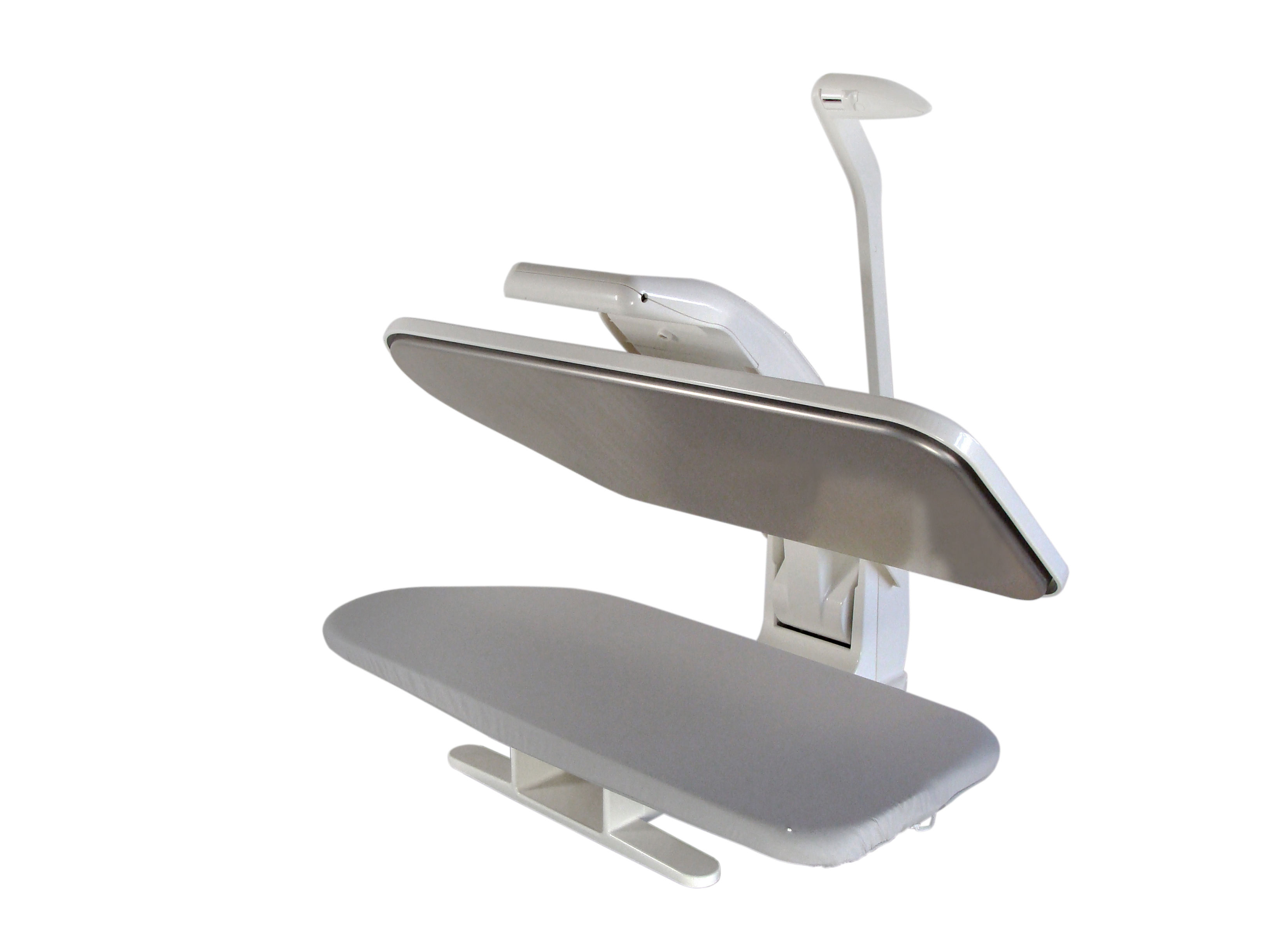 Did You Know.....


With Elnapress, you can save up to 50% of the usual ironing time.
Yes, it's true.
And you can Sit Down and iron your clothes
comfortably
at any table, and still produce professional results - imagine that!
And once you're done, your elnapress can be easily stored in a cupboard. Totally out of sight, and take up next to no space.
It's Easy, Quick and Convenient.
Isn't it time you try it out..?!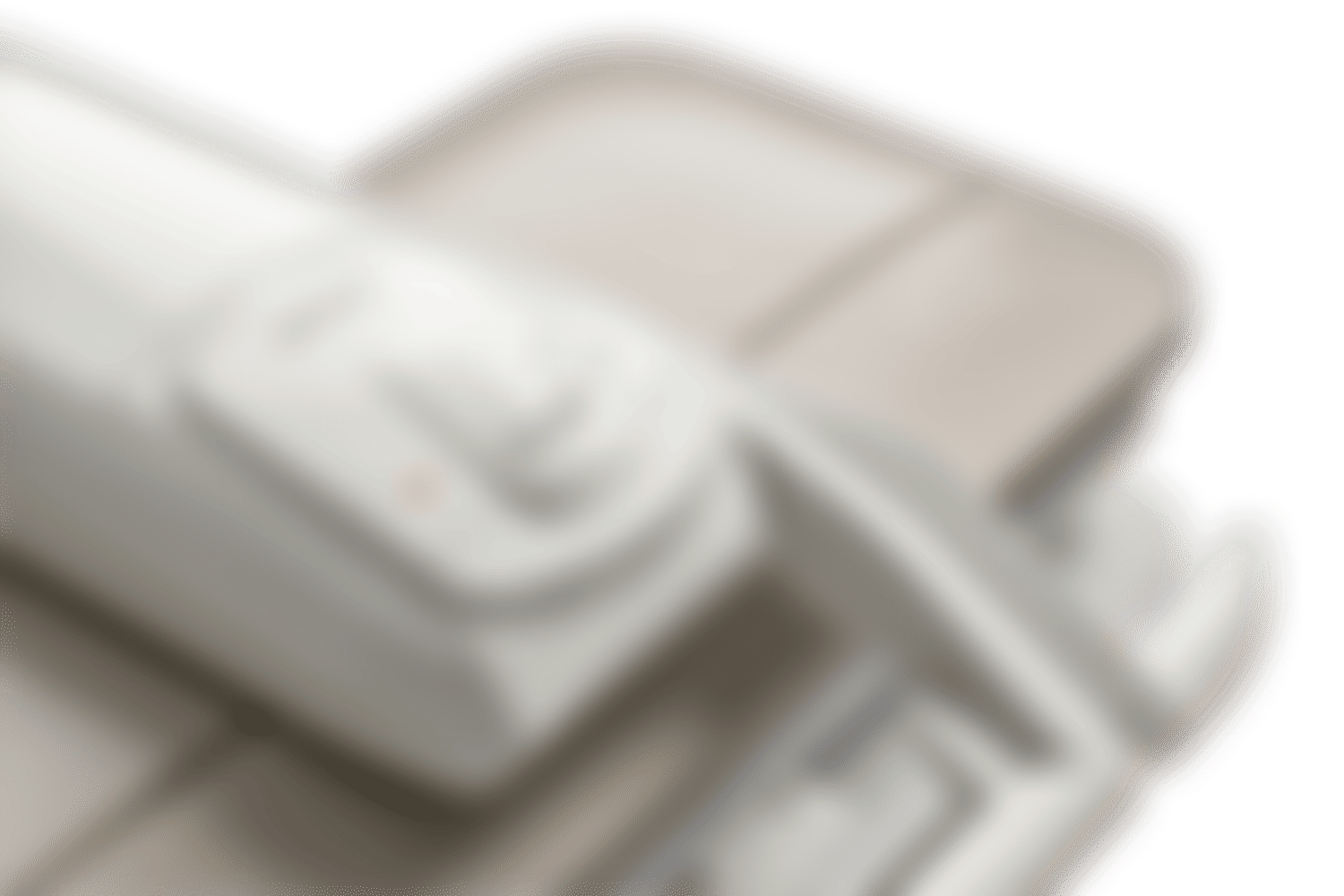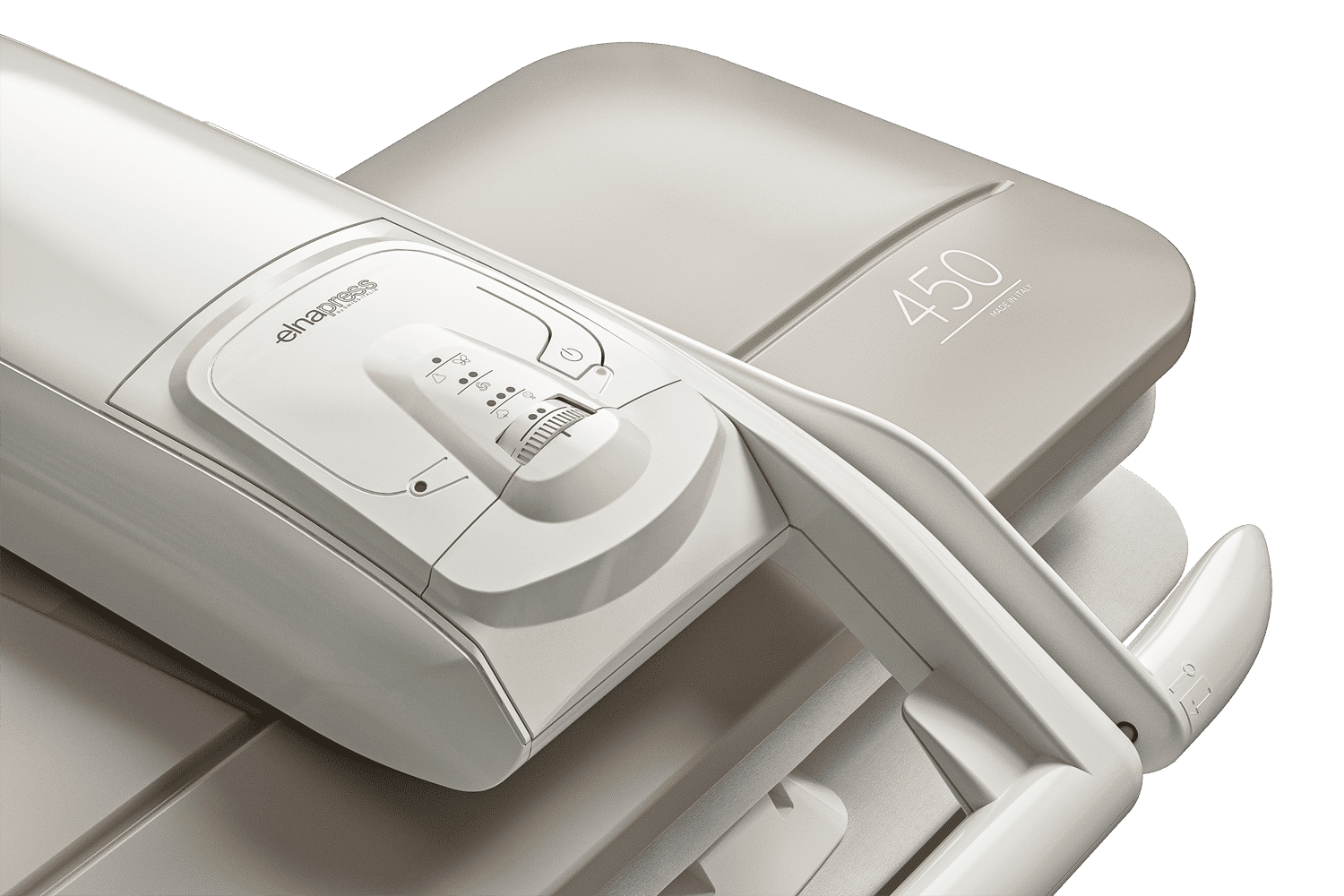 So, What's So Special About This Elna Press, anyway?
To understand how this Elna ironing press can help,
First let's look at some of the features:


IRON LIKE THE PROS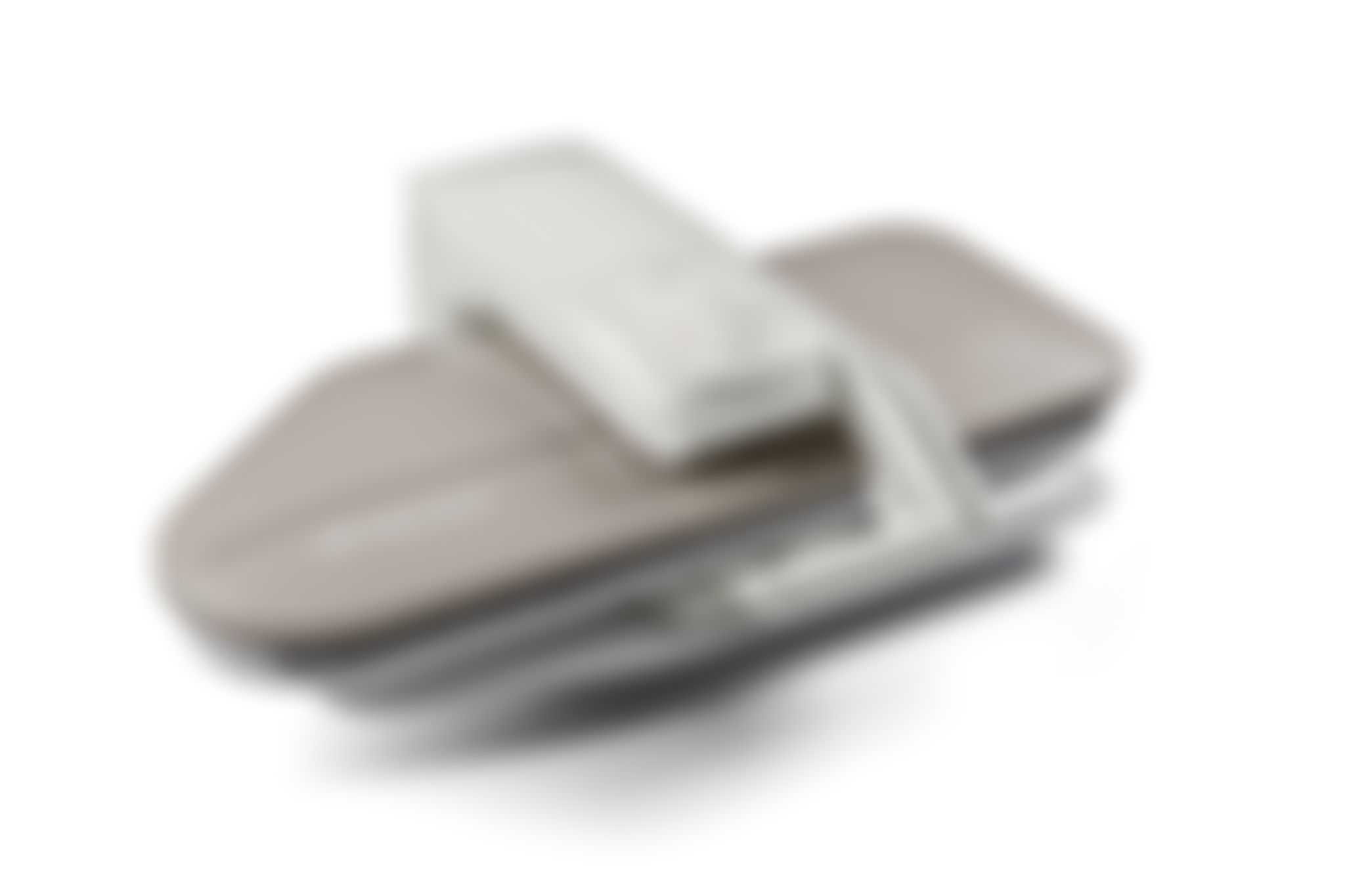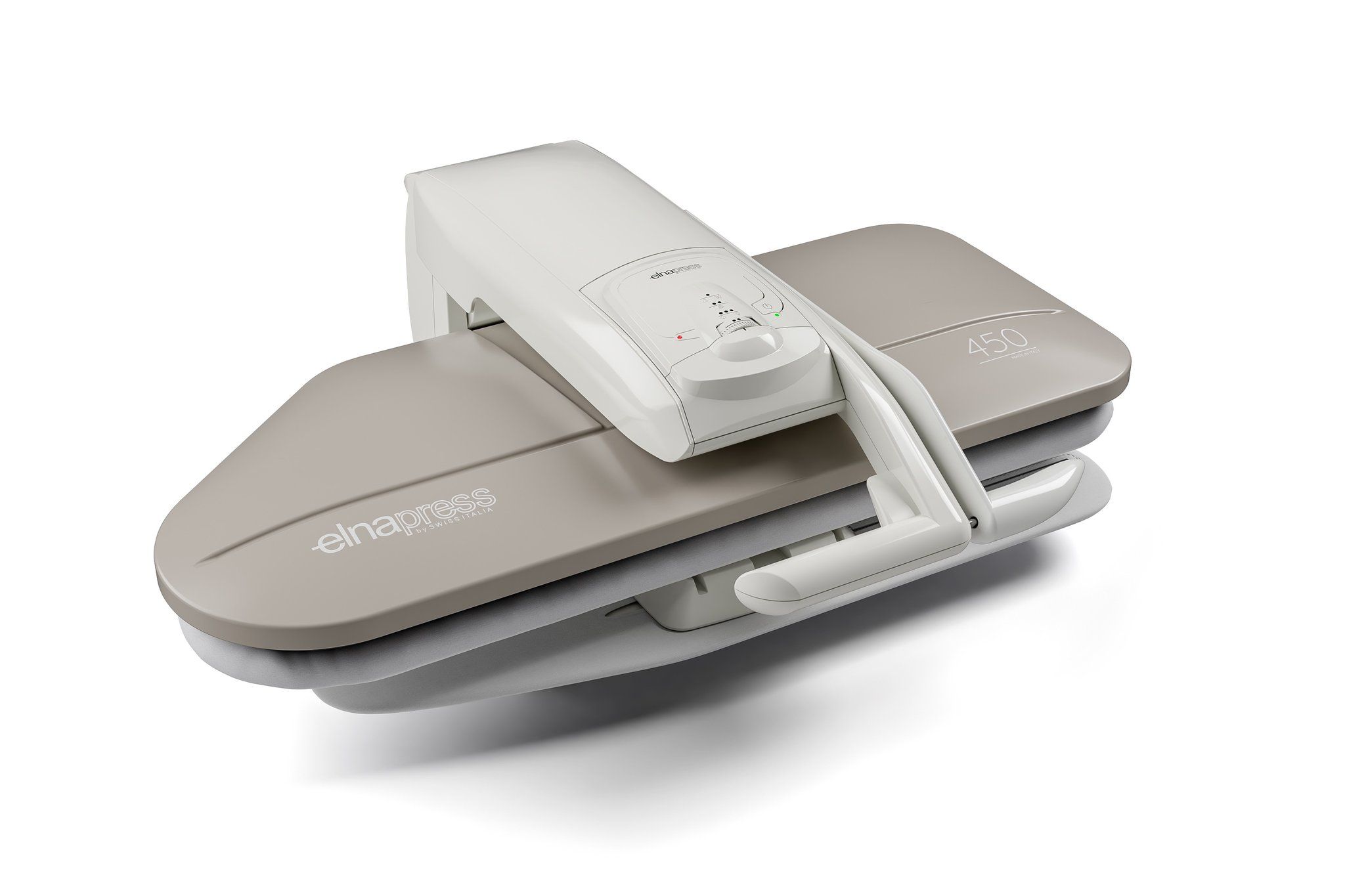 Pressure, heat and humidity: the three things combines will produce professional ironing results. The elnapress is the only machine to provide these three functions - which enable you to iron all clothes and all fabrics quickly, simply and comfortably - with impeccable finish - so you can step out looking (a feeling) a million dollars!


PERALUMAN HEATING SHOE
(rust & corrosion resistant)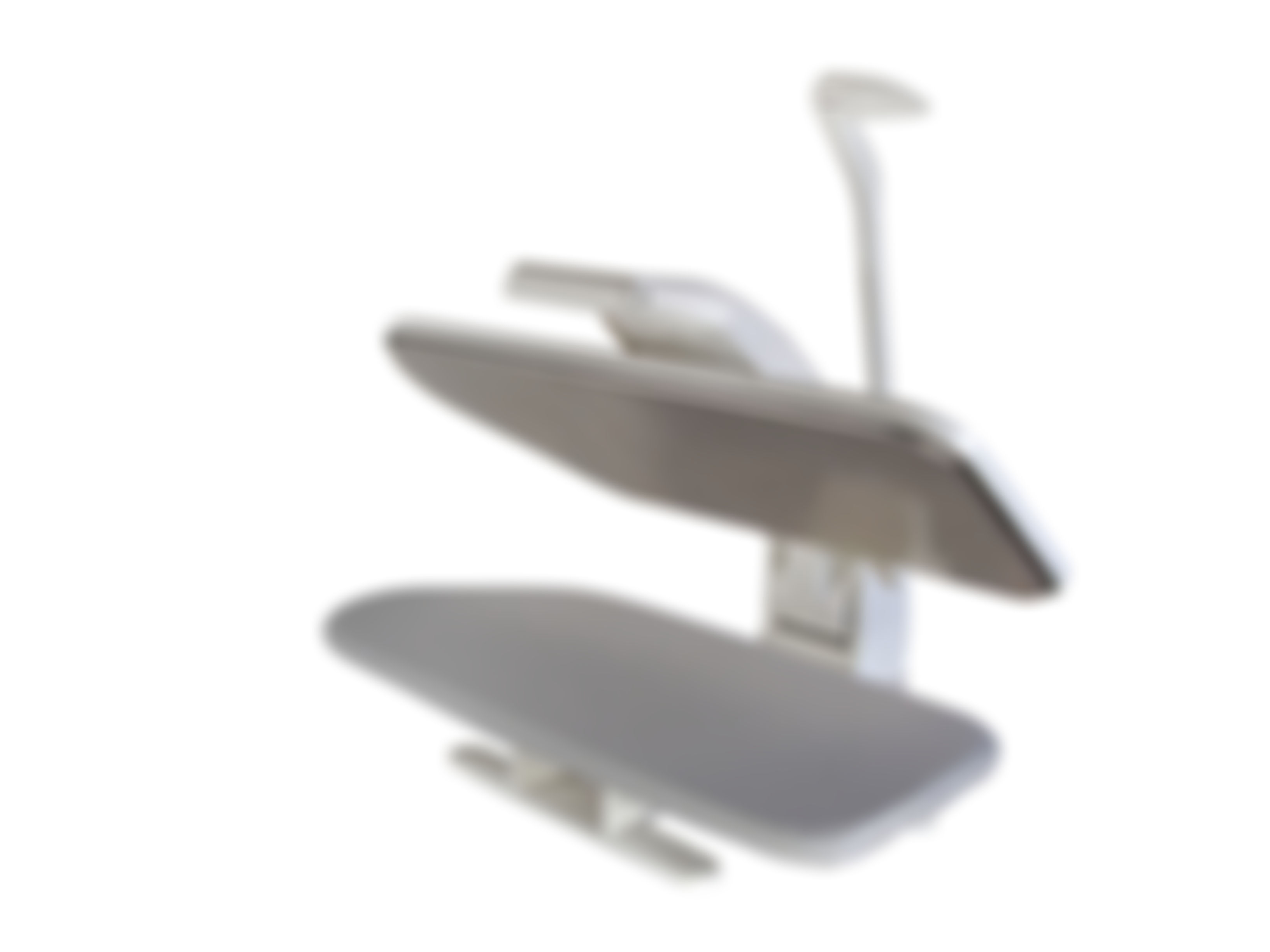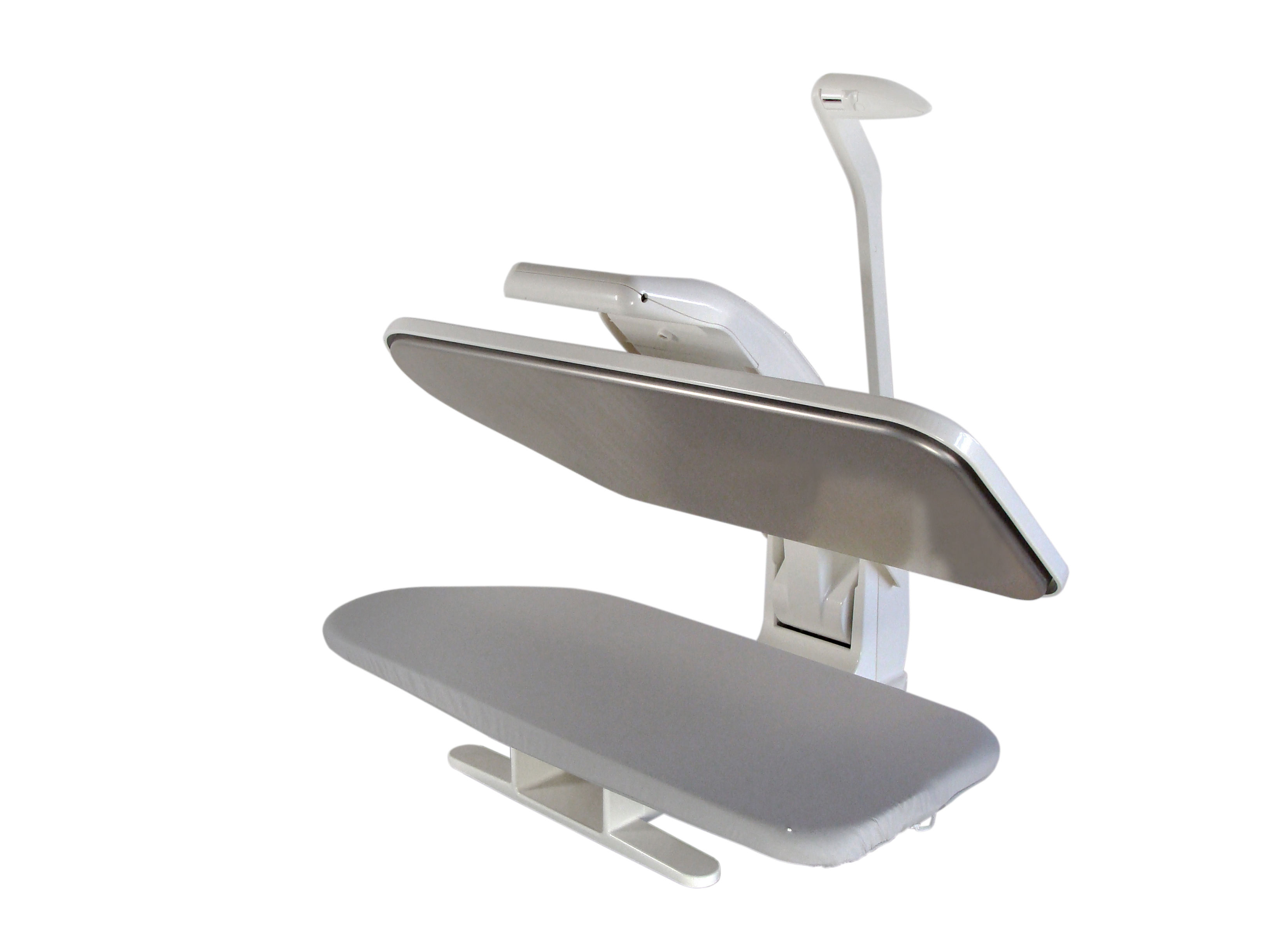 The large heating shoe (7x the surface of a regular iron), together with its 50 kilos of automatic pressure, offers you incomparable comfort, whether you're ironing a jersey T-shirt, a delicate hand knit jumper or a three-piece suit. Perfect results every time!


INTEGRATED SLEEVE BOARD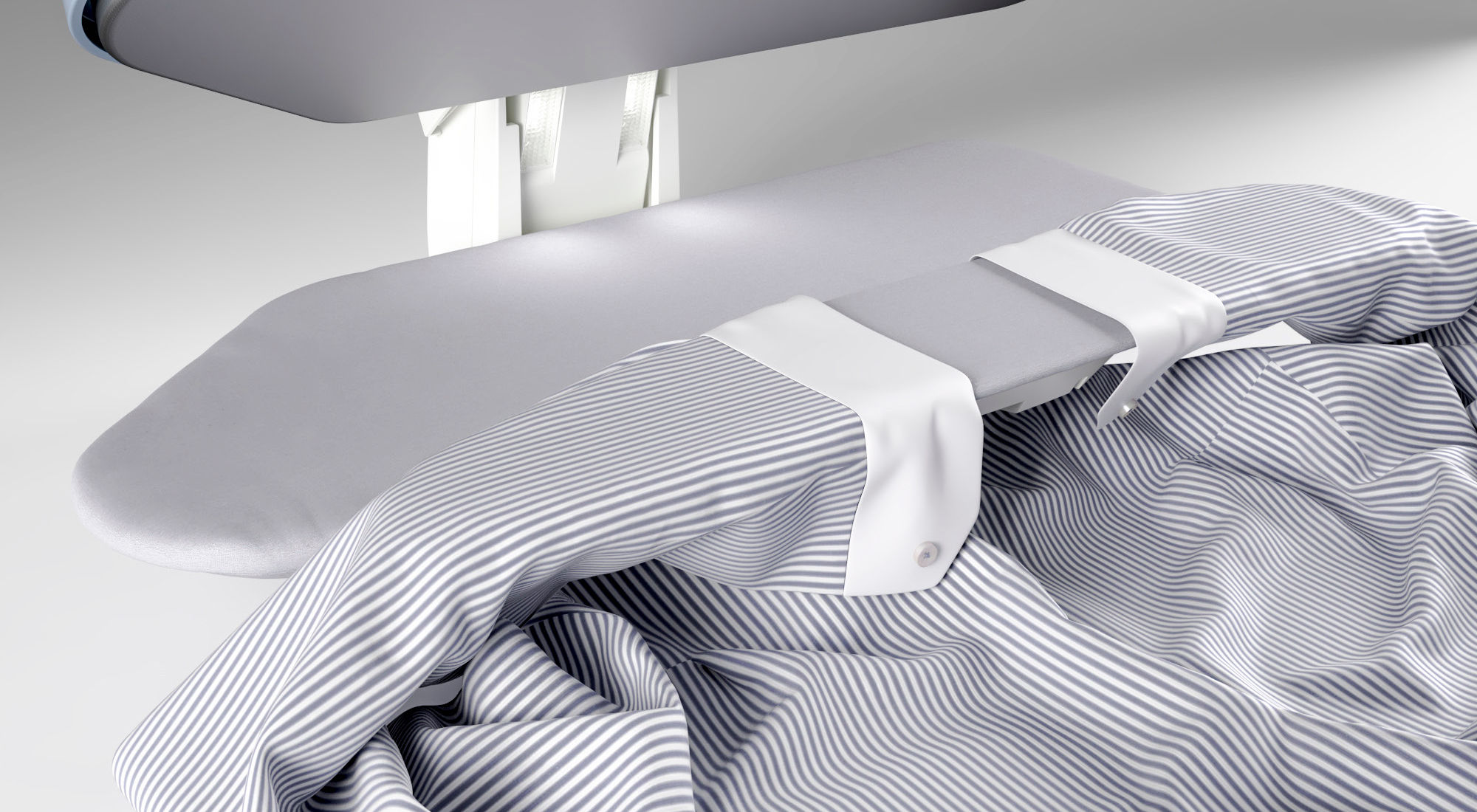 The elnapress 450 features an integrated sleeve board. Simply flip it up when you need it - for easily ironing shirt sleeves, hard to reach areas and small items such as baby clothes - and flip it away when you're done. Easy and satisfying!


PRECISE TEMPERATURE CONTROL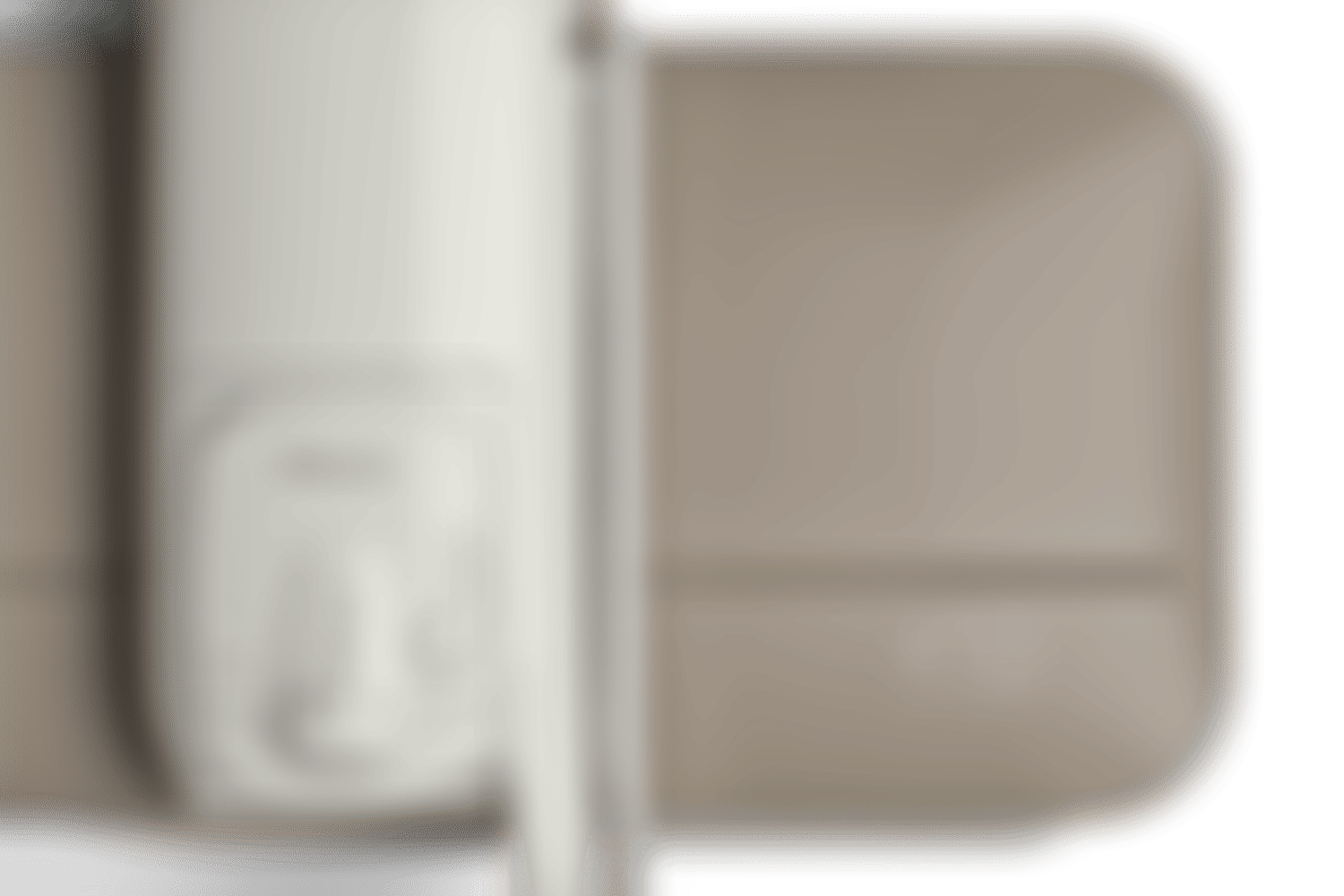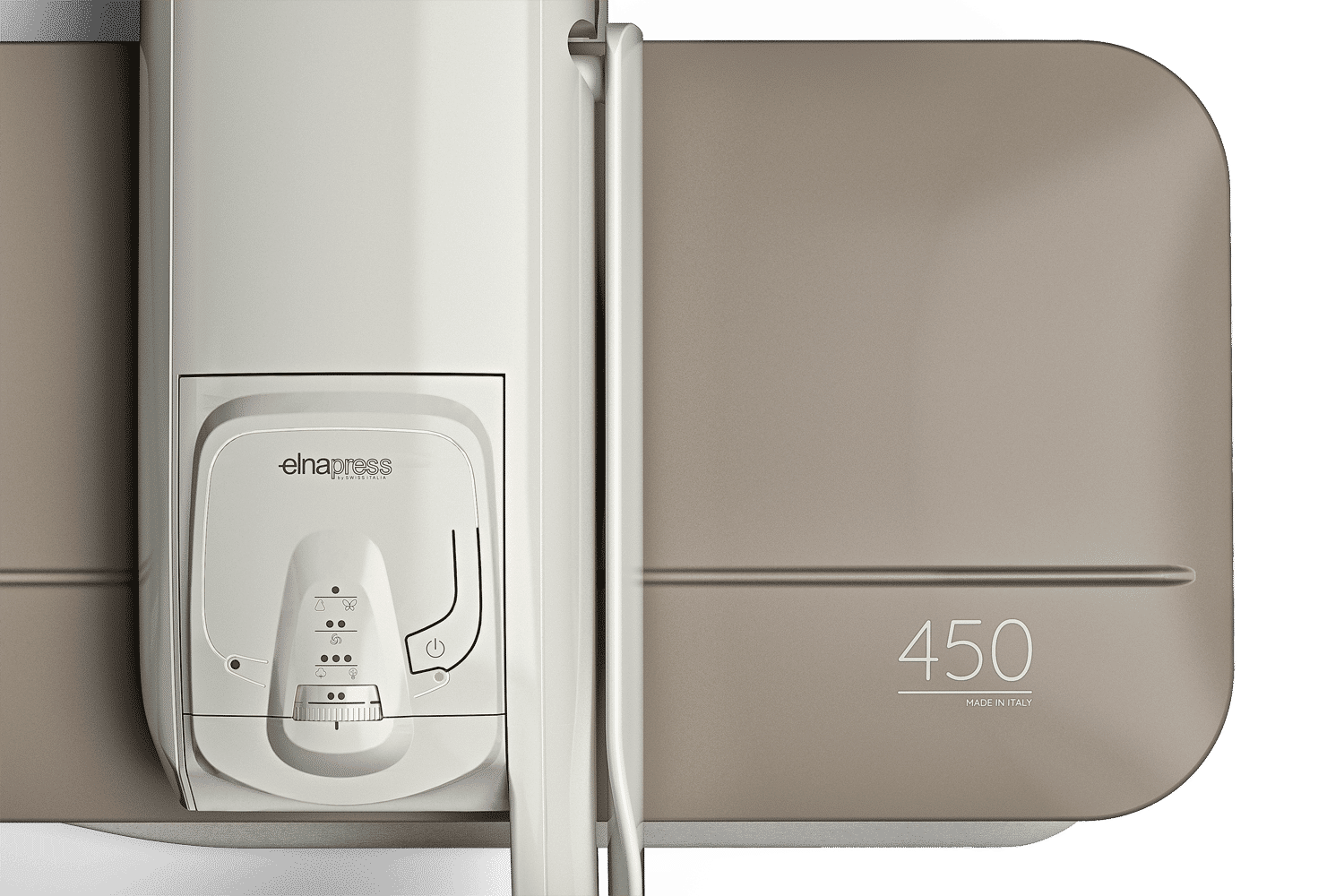 The electronic temperature control gives you confidence to care for all types of fabrics with different fibre content. No unwanted creases, no shine, and fabrics do not lose their shape. Your favourite garments will be well taken care of and they will last longer (and look better too).
Sounds impressive, huh?
I'm just glad it works.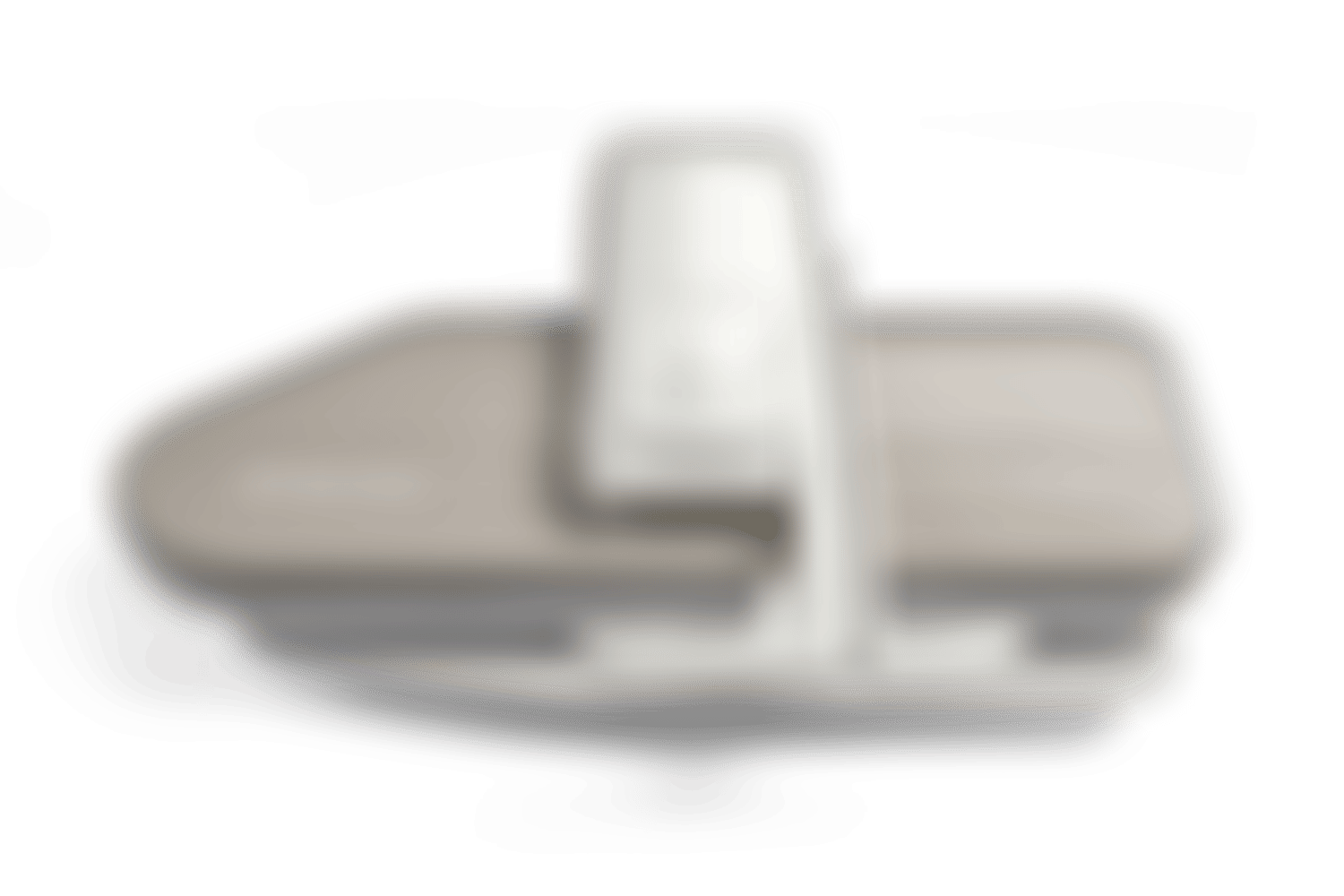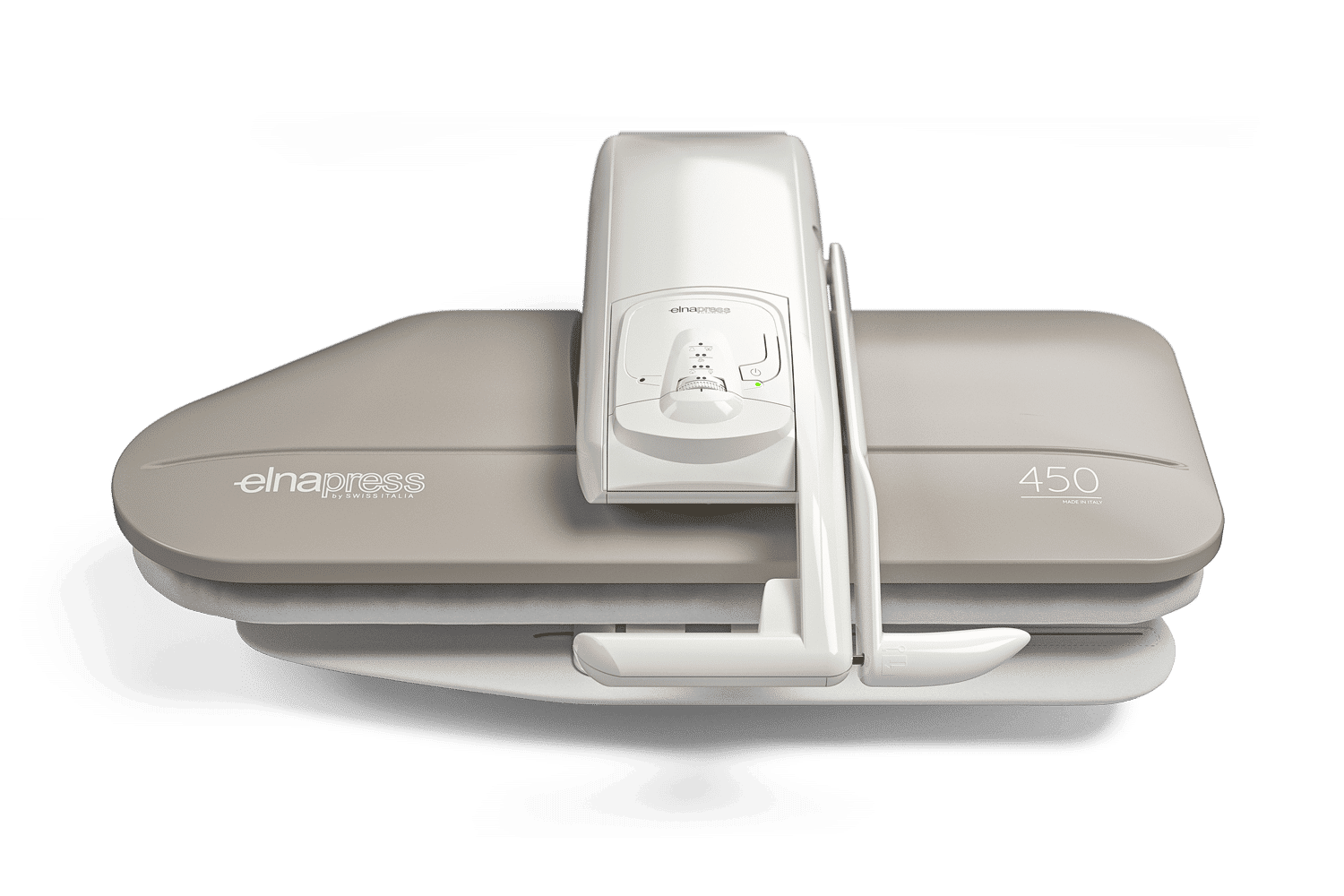 "The Elna Press has made ironing and pressing so much easier. For a family of three that is a lot of laundry for a working mum like myself.

I'm very impressed with the ease of use and the pressing results. Would definitely recommend this product.

It's so easy to use that my husband actually helps me out and he has not ironed since his bachelor days!"

- Lynn, a Happy Customer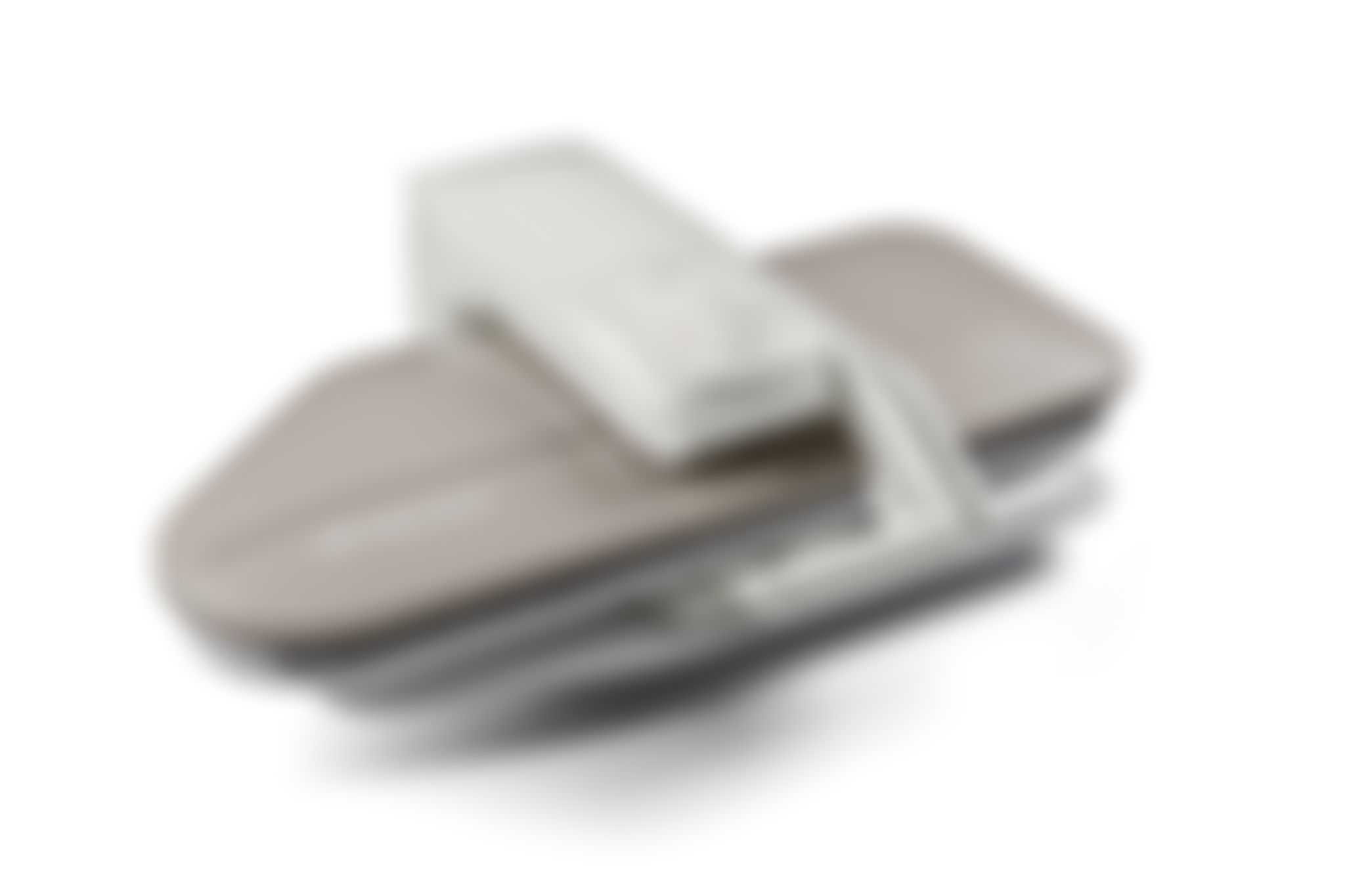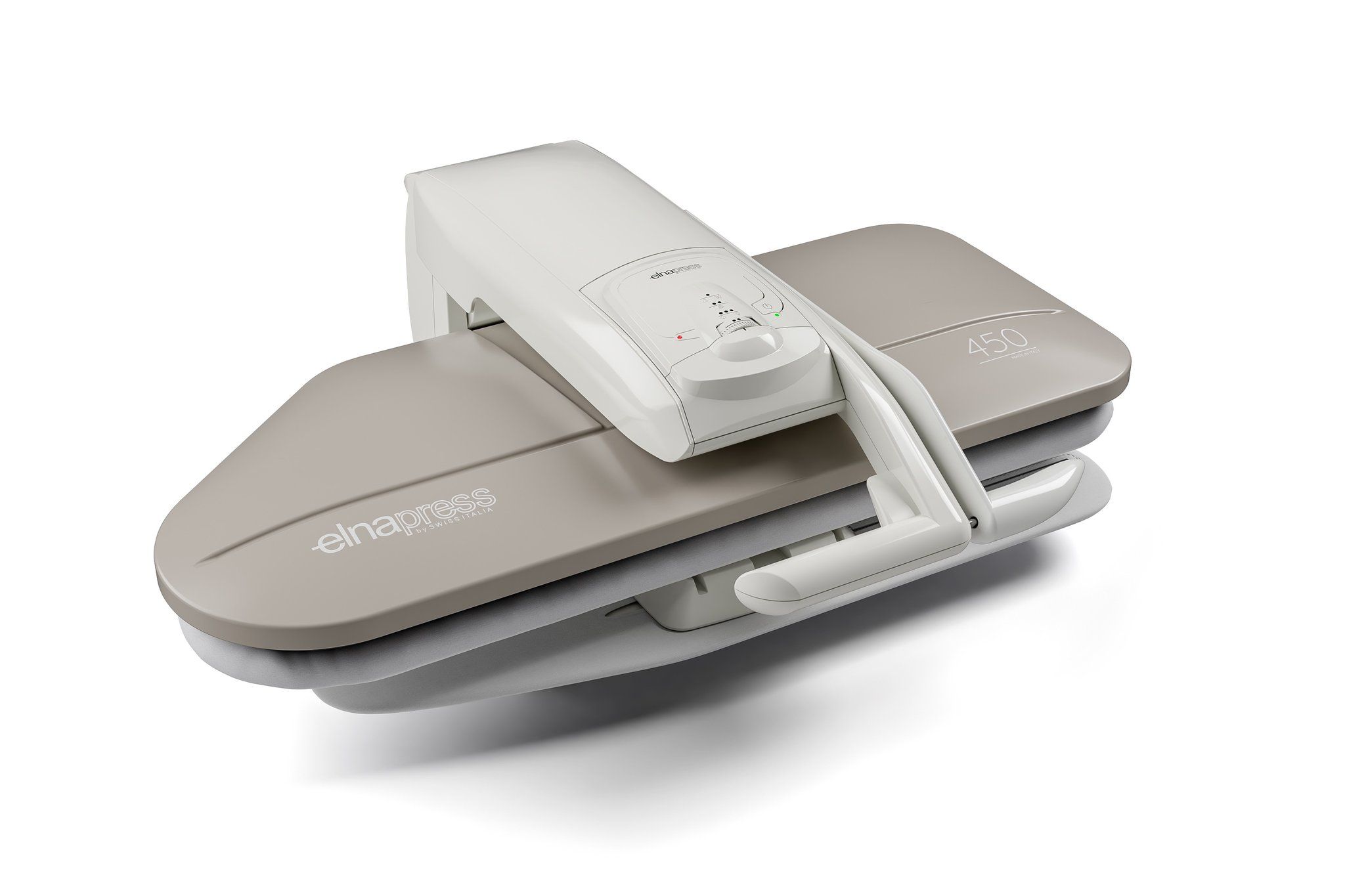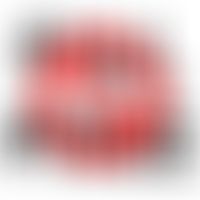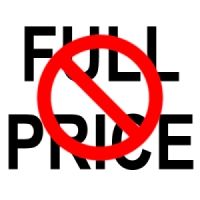 The new

Elna Press EP450

gives you a wide range of features in a top-level professional ironing press
......
without

breaking the bank.
The
Recommended Retail Price
(RRP) is
$1499.00
-
but you

don't need to pay that much

when you shop with us (especiallly when we have a sale on)!

"This Elna press is well worth the money!

No longer do I have to take pants to cleaners to get heavy starched and pressed.

So simple to use - now I just use spray-on liquid starch and this press has them looking wonderful in very little time.

Once you get used to it it is very very easy to use. Love the portability as it stores out of way easily and is light enough to not have to strain to pick it up."

- Jan, a Happy Customer


Here, See it in Action...
Now just imagine life WITHOUT your Elna Press.....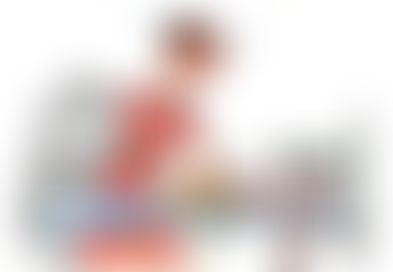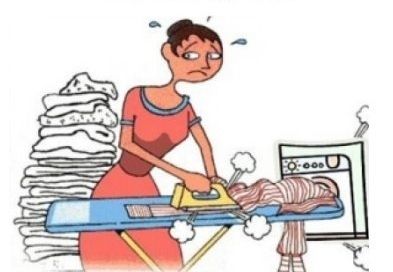 And what difference having an Elna Press would make.....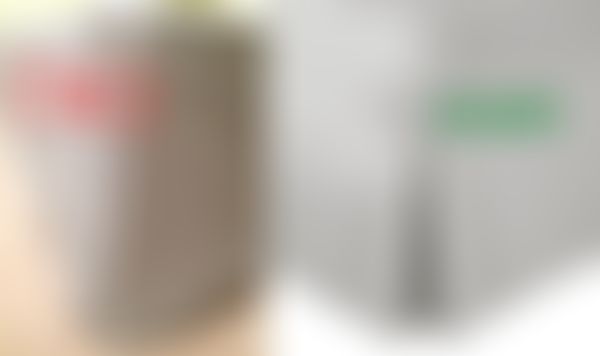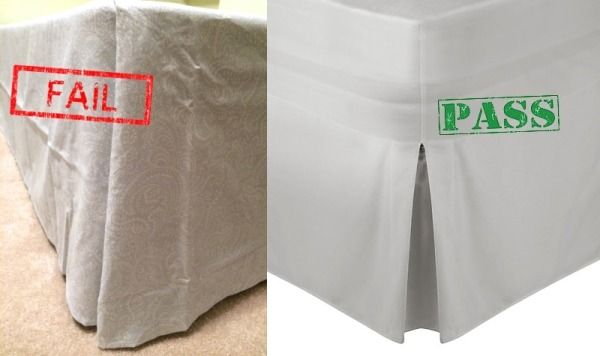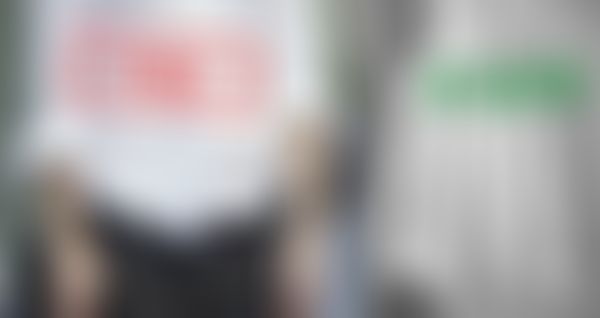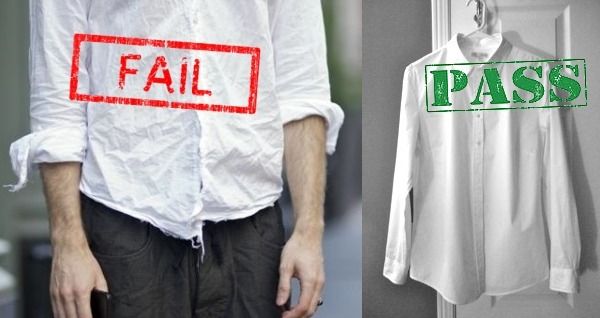 Can You Live without One?
Simply Add To Cart &

Get Yours Now!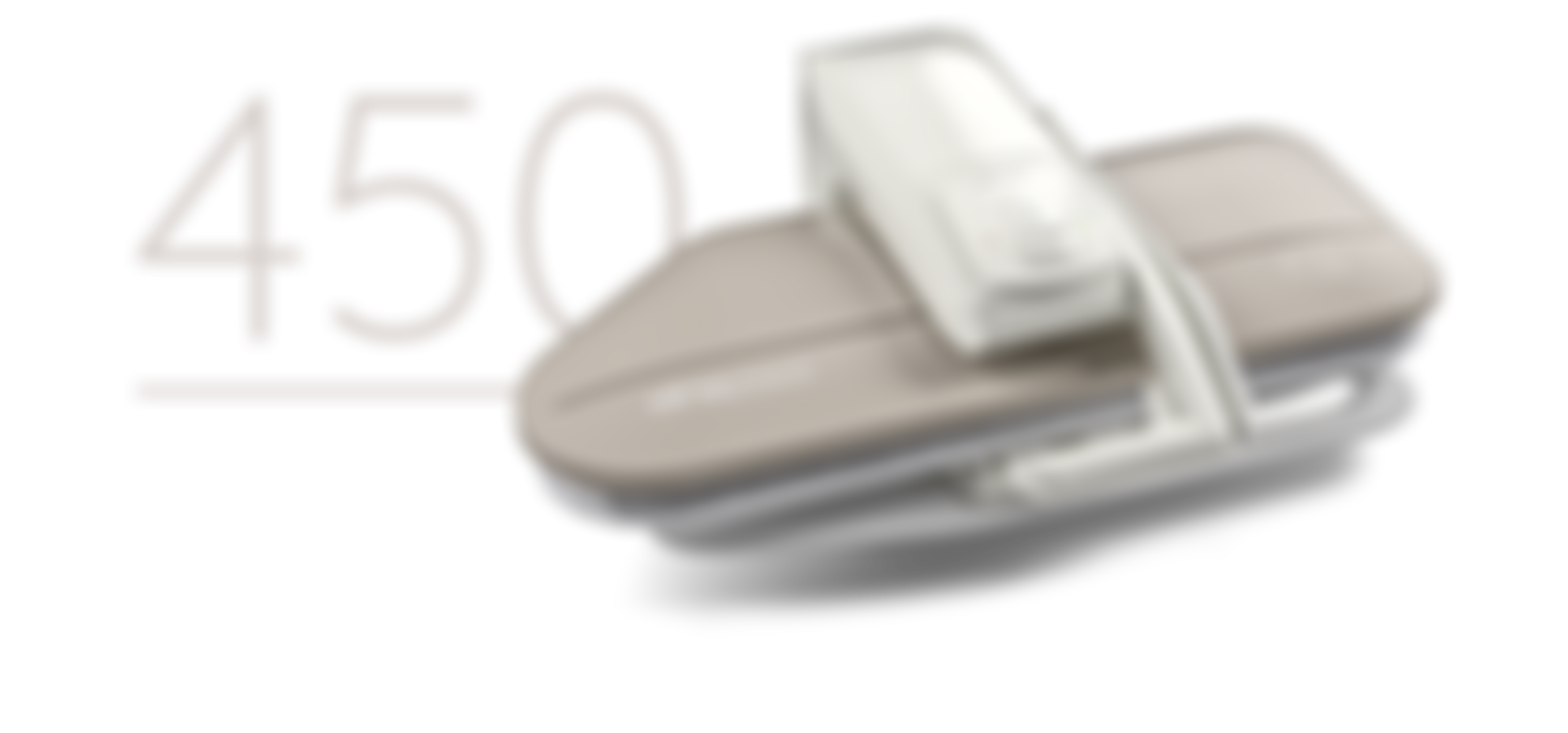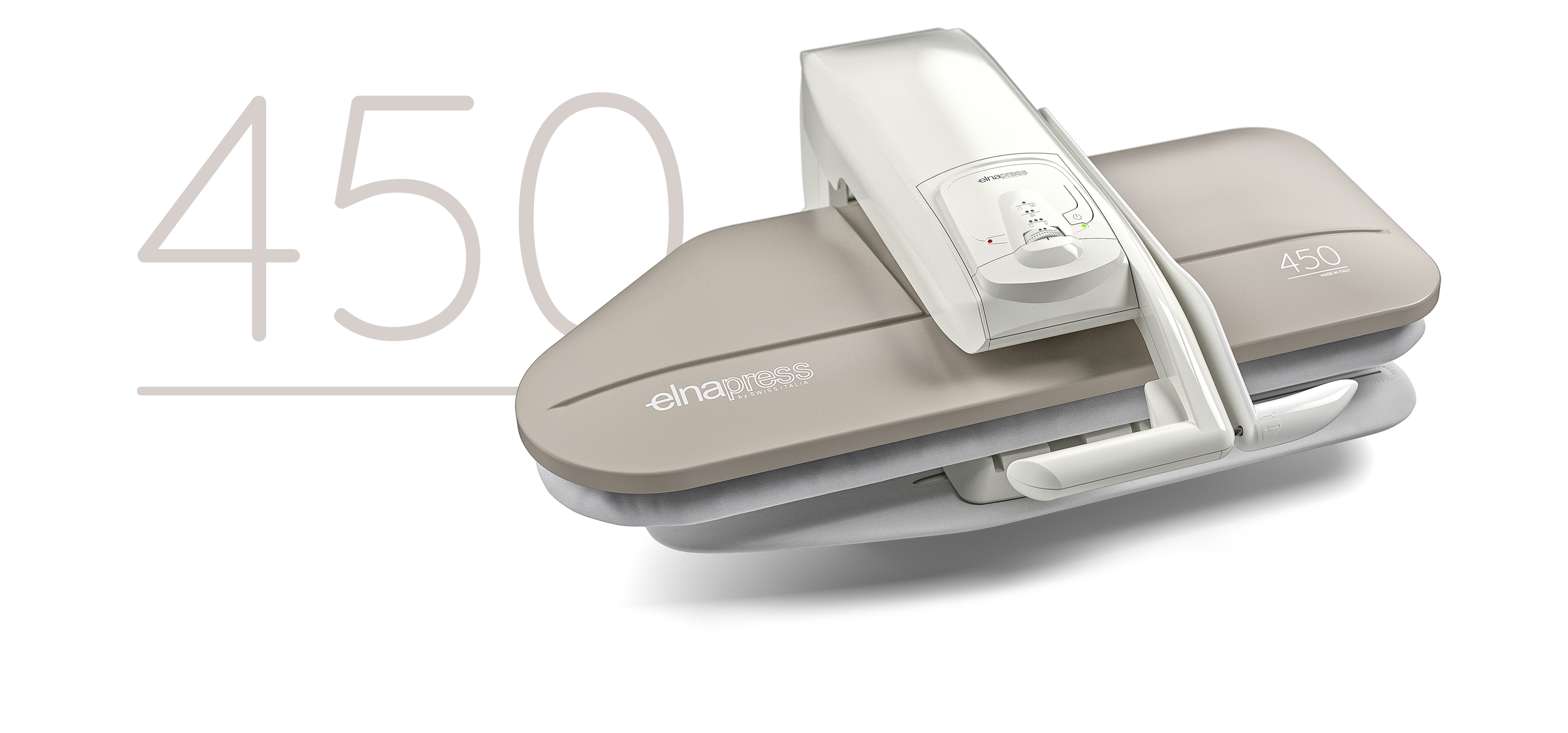 Elna Press Iron EP450
(Swiss Designed, Made in Italy)

a few details for anyone who's technically minded:




DIMENSIONS AND WEIGHT
Ironing board dimensions : 62 cm x 25 cm
Sleeve board dimensions: 55.5 cm x 11 cm
External dimensions in closed position : 65 x 54.5 x 21.5 cm
Total weight : 10.5 kg / 23 lb
Outer carton dimensions : 72 cm x 64 cm x 27 cm


TECHNICAL DETAILS
Ironing board: 11 layers of Finnish birch wood (same wood used in saunas)
Heating shoe in Peraluman (which is a special alumnium & magnesium alloy)
Automatic pressure of 50 kg (110 lb)
Voltage (specifically for Australia): 220-240 V
Initial electrical input: 1000 W
Average consumption of 600-800 W
Electronical temperature indicator
Control panel for temperature adjustment


SAFETY
Electronic safety buzzer and electrical cut off after 10 secs of inactivity in closed position.
Electronic safety buzzer and automatic cut off power if it isn't used for 15 min.
Integrated movable and fixed handle
Locking mechanism for safe transport


ACCESSORIES
Intergrated sleeve board
Ironing cushion
Instructions Manual
Power Cord (with Australian Plug)
Simply

Add To Cart &

Get Yours Now!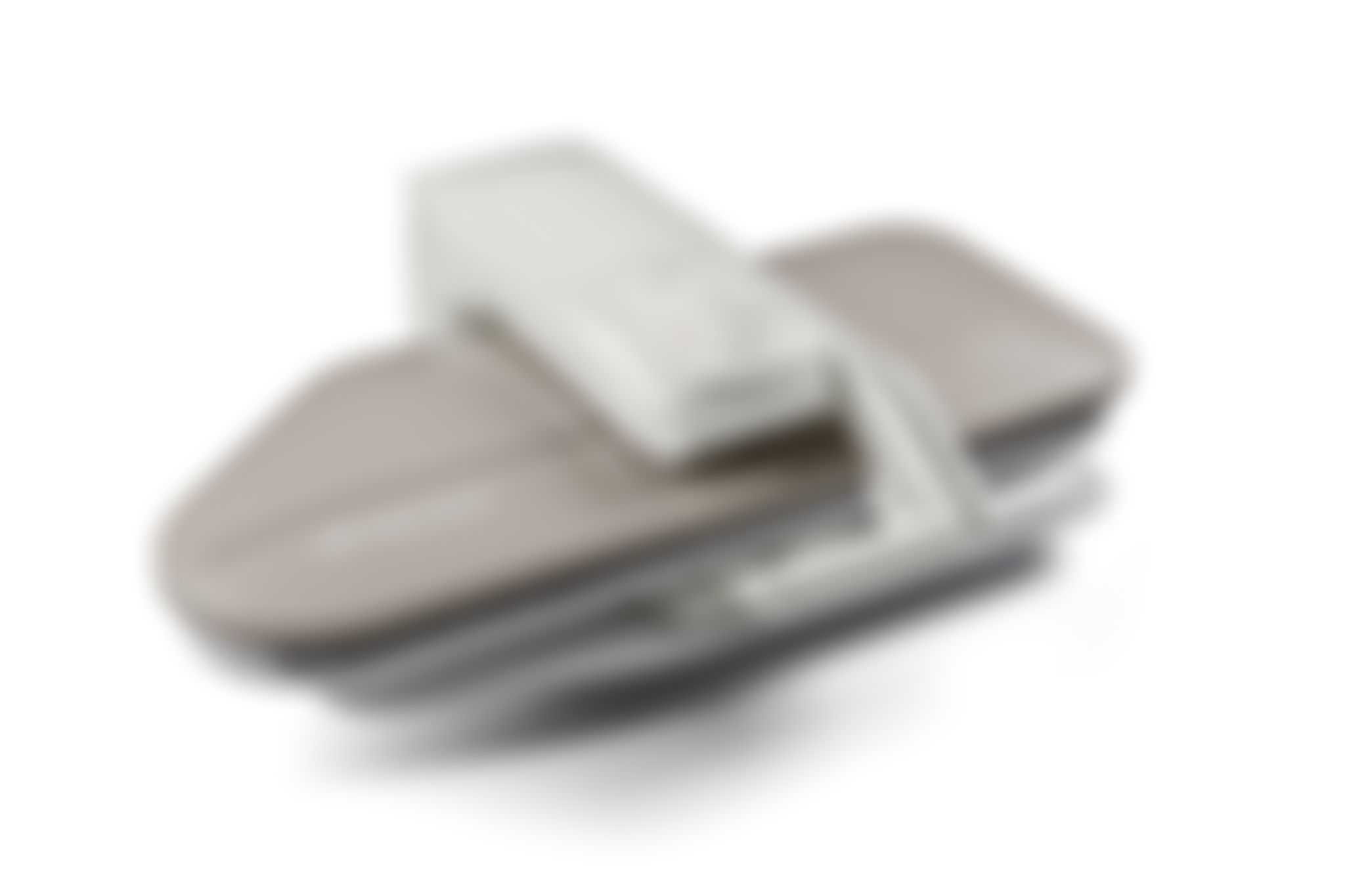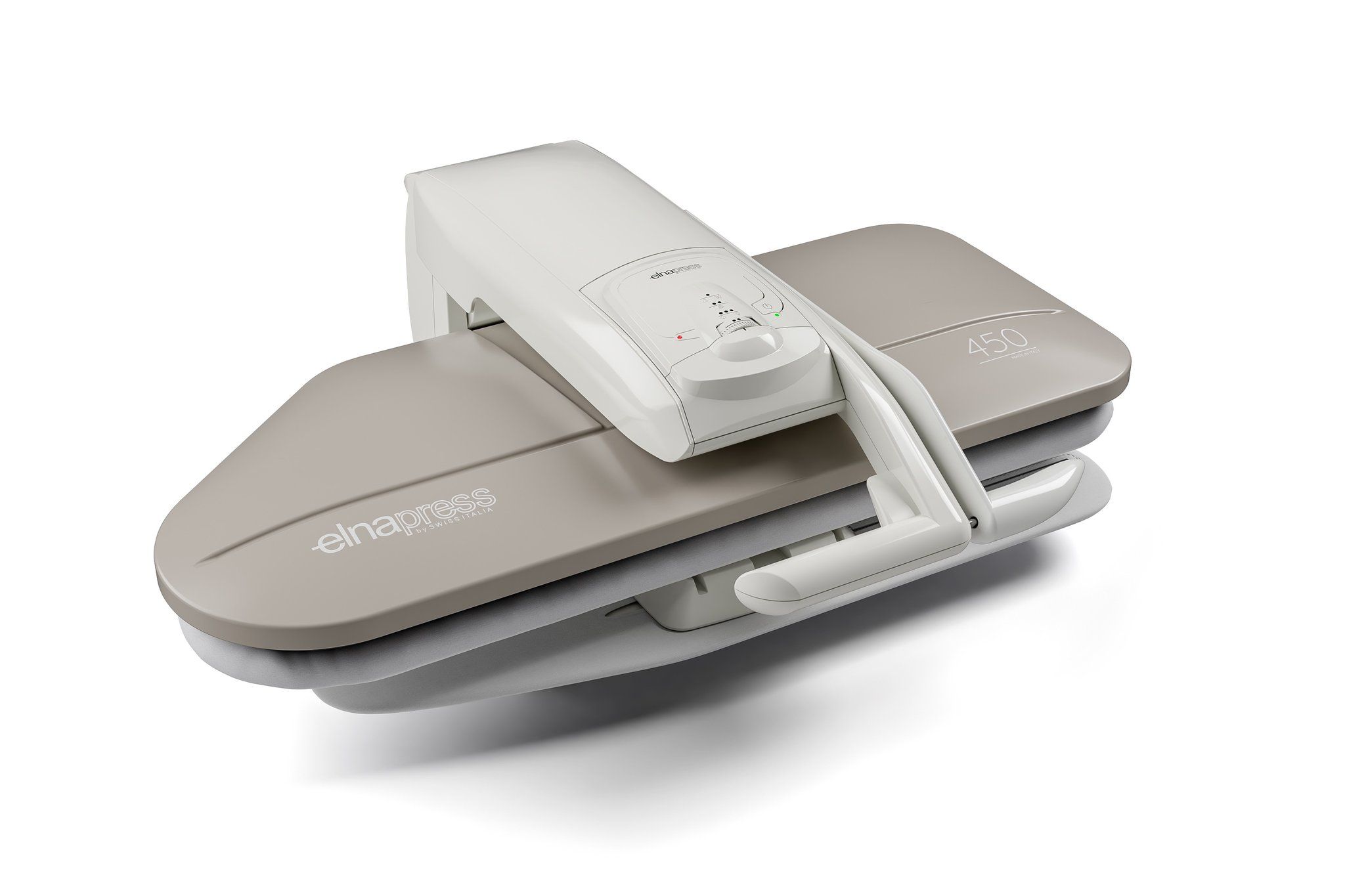 Let Elna Press Help You....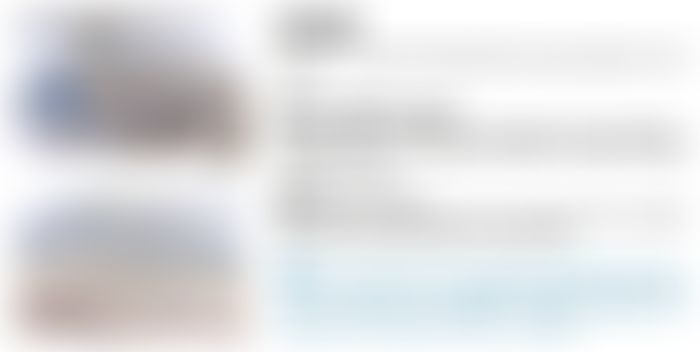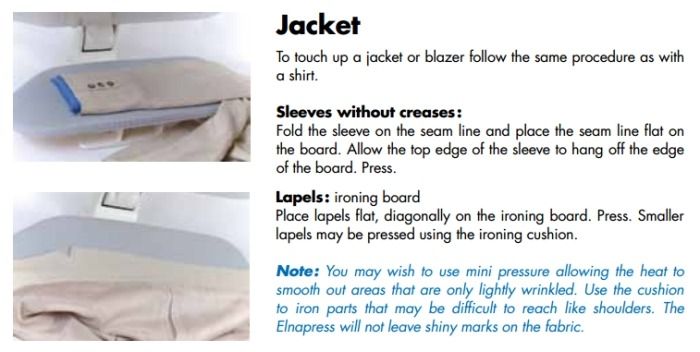 Still not sure?
Here's what one (of many) happy customers had to say after purchasing their Elan Press:

"I love this Elna press, I bought it for my wife and she smiles everytime she sees me using it... especially because I never used to go anywhere near an iron before.

Perhaps I get a little carried away with all the shirts and pants...oh well. It's simple to use and the results are satisfying. And storage is no problem.

I know the iron still has it's uses, but this press is tough competition. I know which one I'd prefer."

- Mick, a Happy Customer


We have been fortunate enough to source a few of these excellent machines for Our Customers....
BUT.... Make Sure You Act Quickly.
We Have Only A Few In Stock.
Be Sure Get Yours Now While Stocks Last!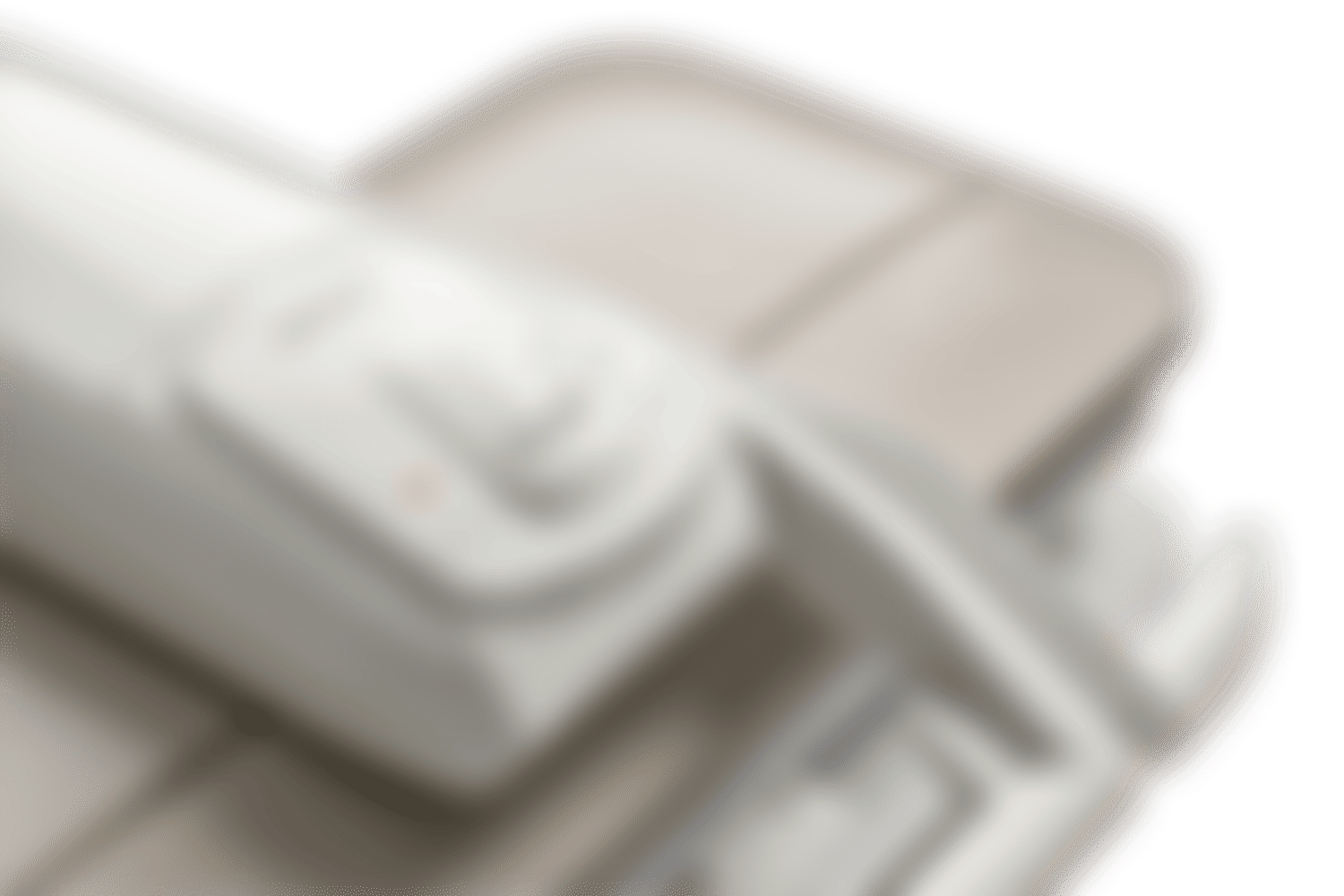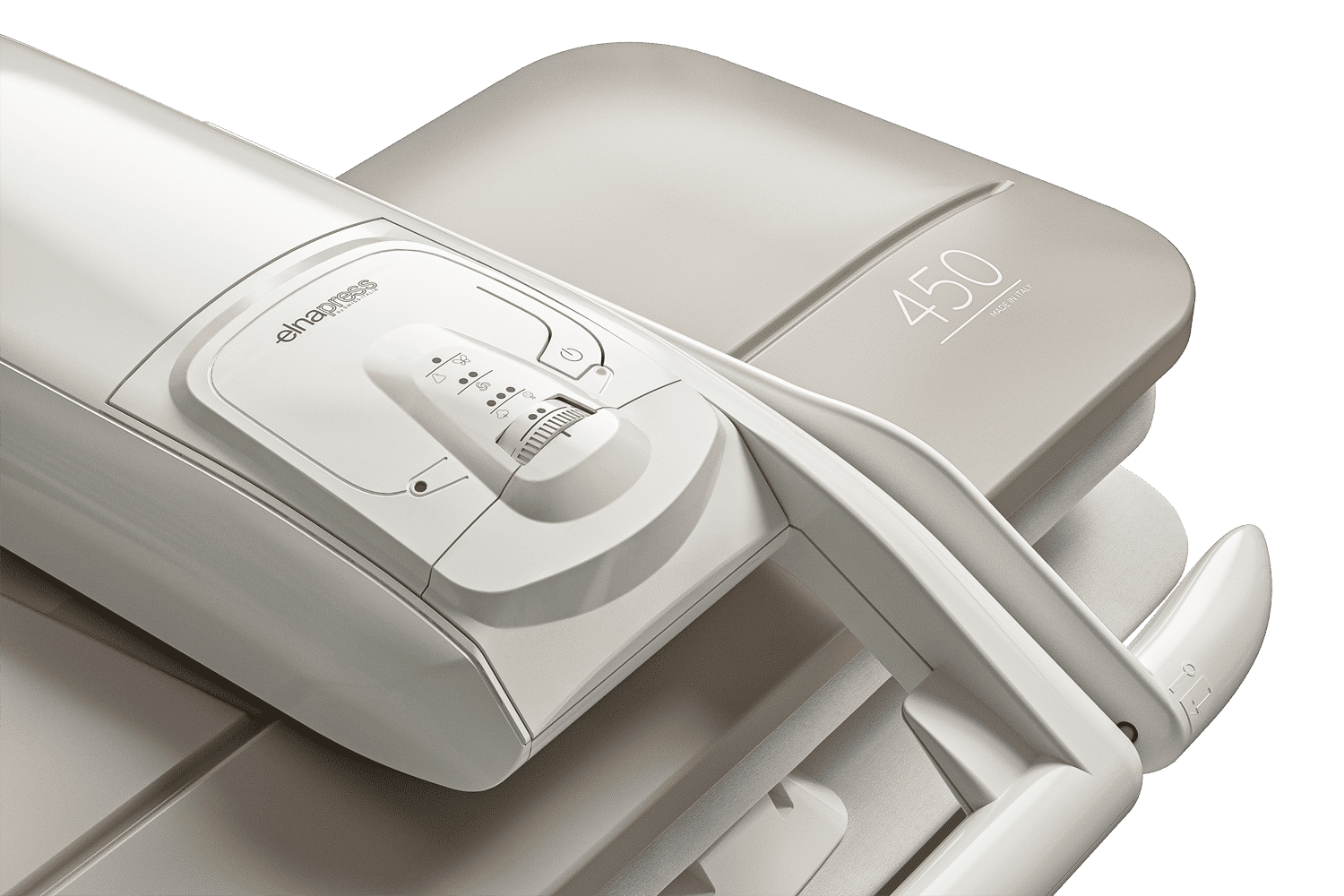 IMPORTANT
Your Machine is Well Protected for Safe Travel.....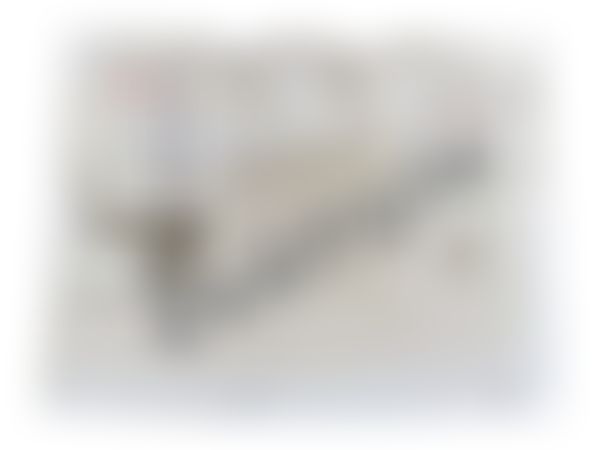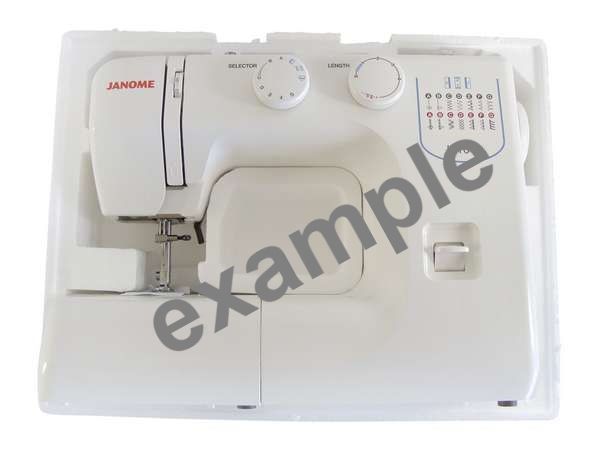 So when you open the box, your will find the new Elna Press EP450 nice and snug inside its own foam cut-out.
I always make sure that my customers
keep these foam cut-outs along with the box
it came in - just in case you need to move house or put your machine into storage.
Also, in the highly unlikely event where you may need to send the machine back to us for a any reason, the machine will need to
reach us in all of its original package
, because we cannot be responsible for any damage incurred in transit.
The
best way to ensure safe travel for your machine
is to simply KEEP every bit of the packaging and put them back inside the box, then just store the box out of the way.
Easy!
Shop with Confidence - We Look After You with Genuine Warranty!
Go Ahead And

Grab Yourself a Great Elna NOW

And Enjoy Your Ironing Experience!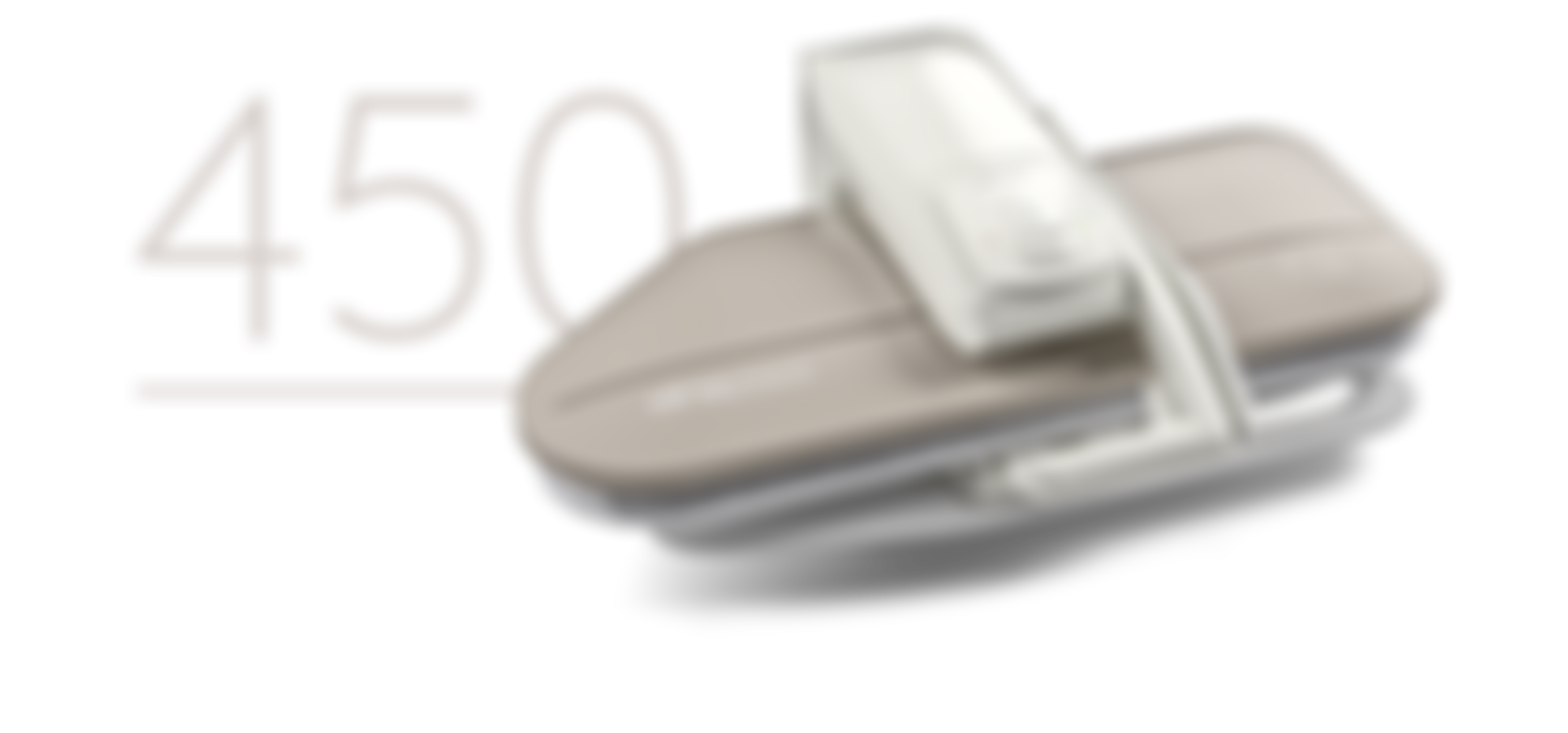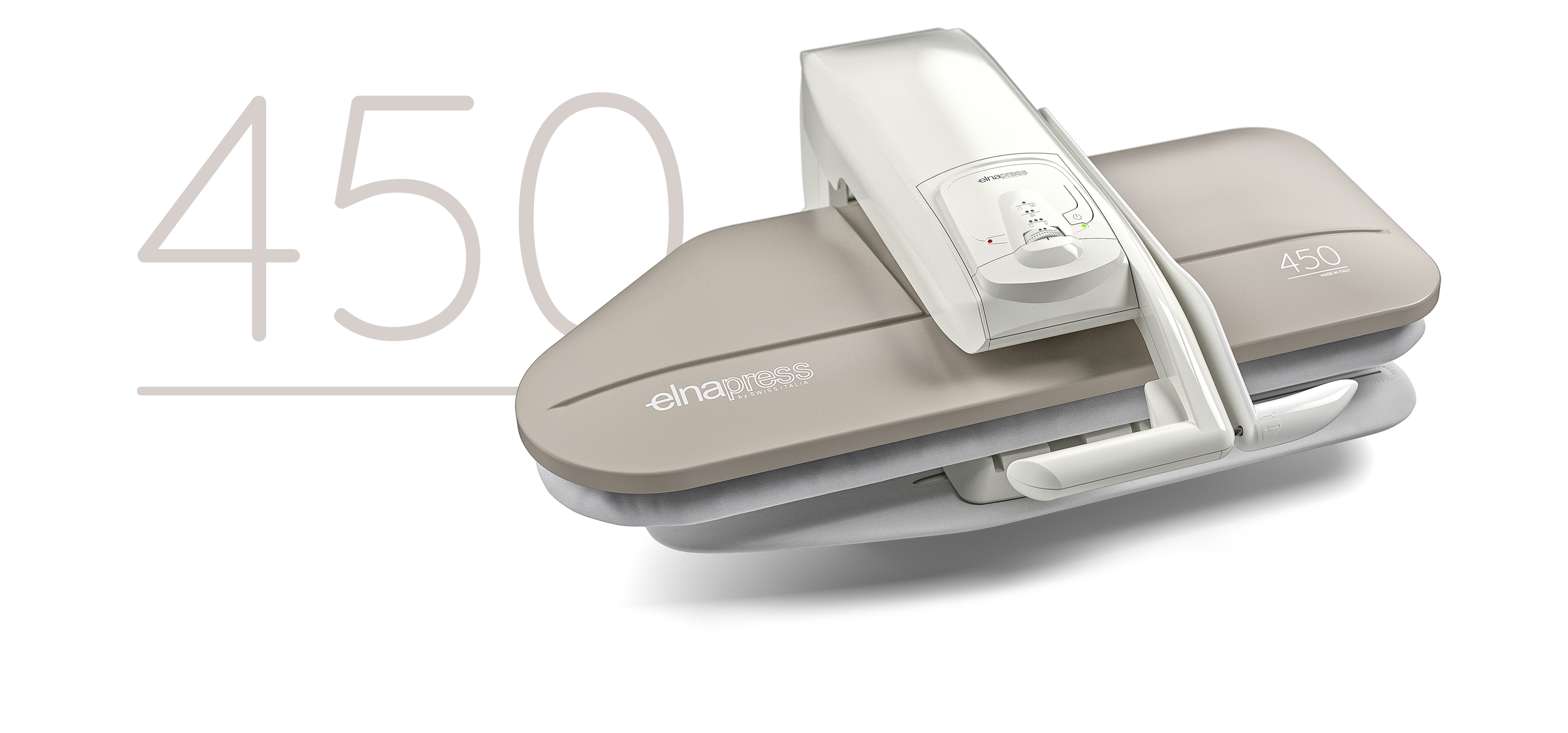 Still Deciding?


Check Out What Another Happy Elna Press Owners Say About it...

"I find this Elna press great - much better than a regular hand-held iron or an upright clothes steamer - both of which I have tried.

I was so pleased to see this product really works. My clothes are pressed in half the time, and they look professionally done.

My new Elna press has changed my ironing habits. I use to avoid ironing now it doesn't worry me. I've started wearing the clothes I had not worn for ages because of the fact I dreaded to iron them. Now having the Elna press has changed all that.

Greatest thing ever for me. I only wish that I hadn't waited so long to buy one. I love my clothes again :))"

- Wendy, a Happy Customer



Keen To Try It Out For Yourself?
Simply
order Now
Because you deserve it!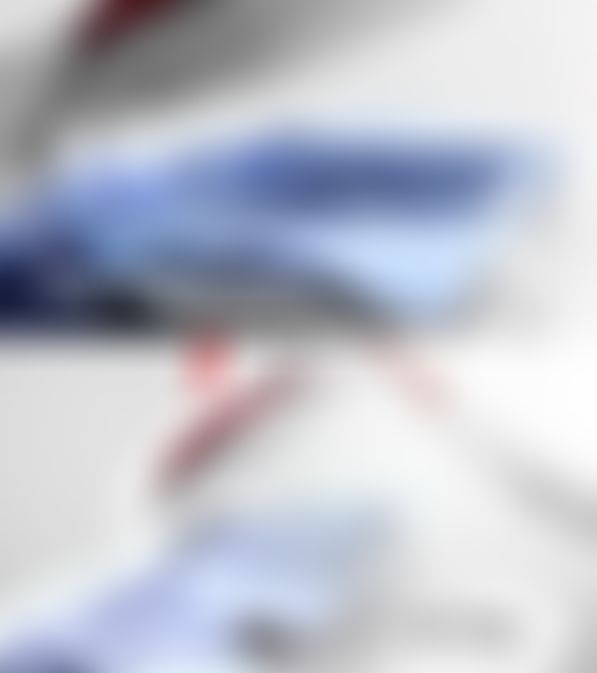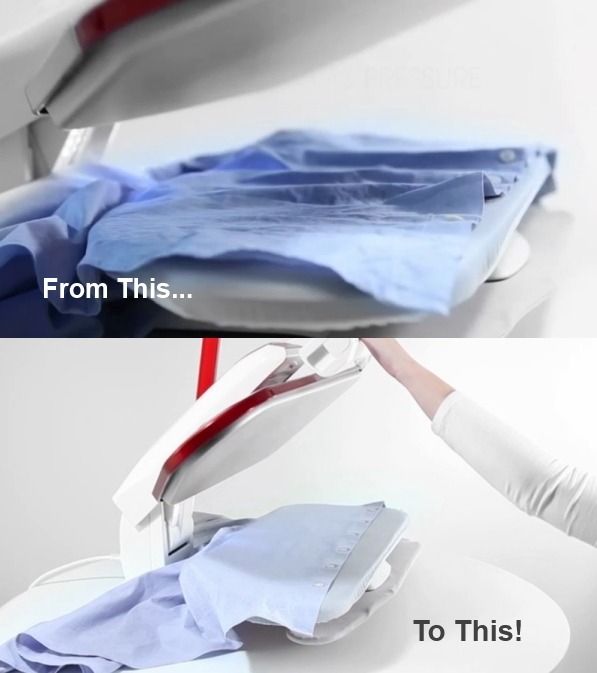 NOTE: above photo shown for demostration purposes. Different model depicted.
Why Wait?.. Simply
Click Buy
And
Order Yours Now!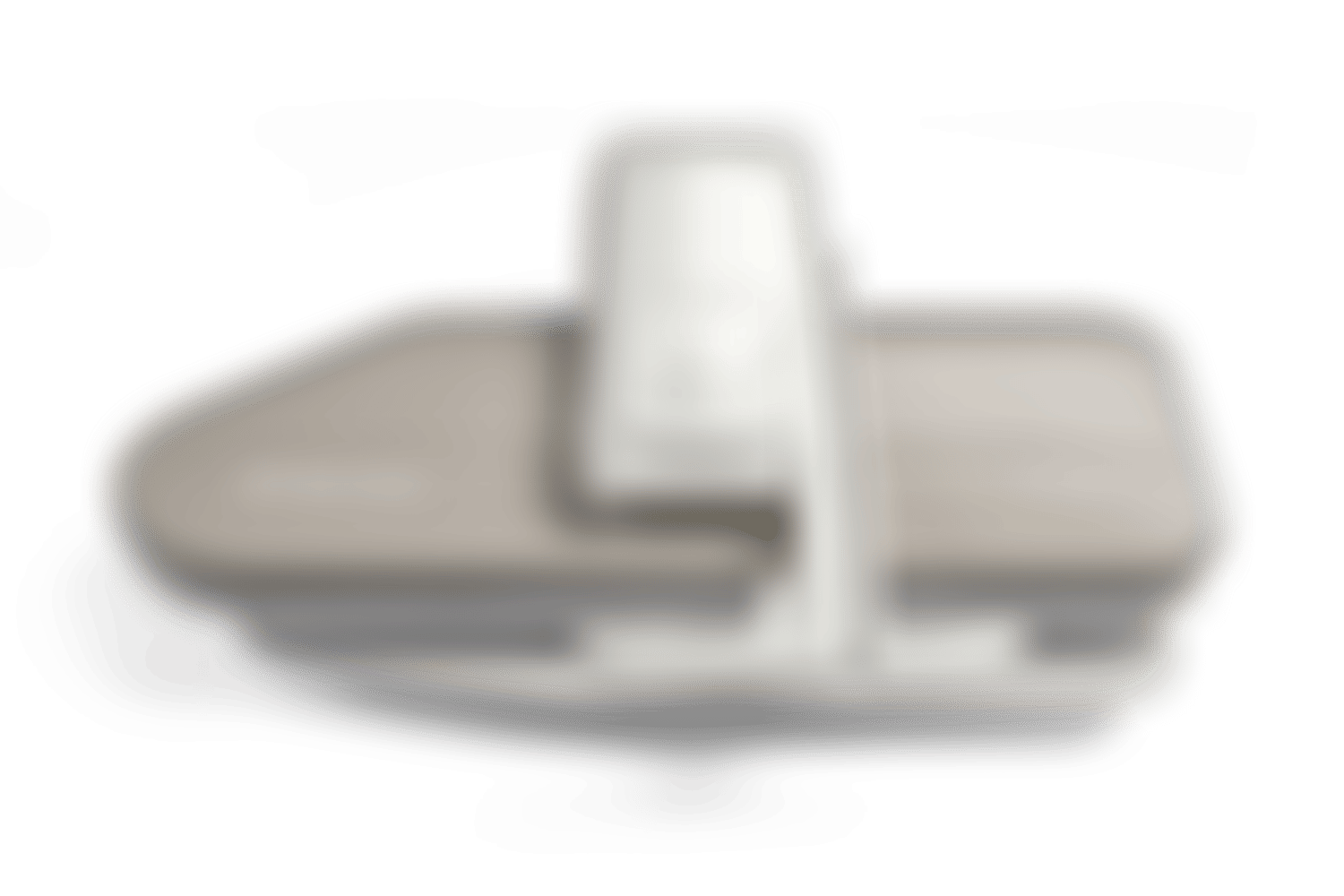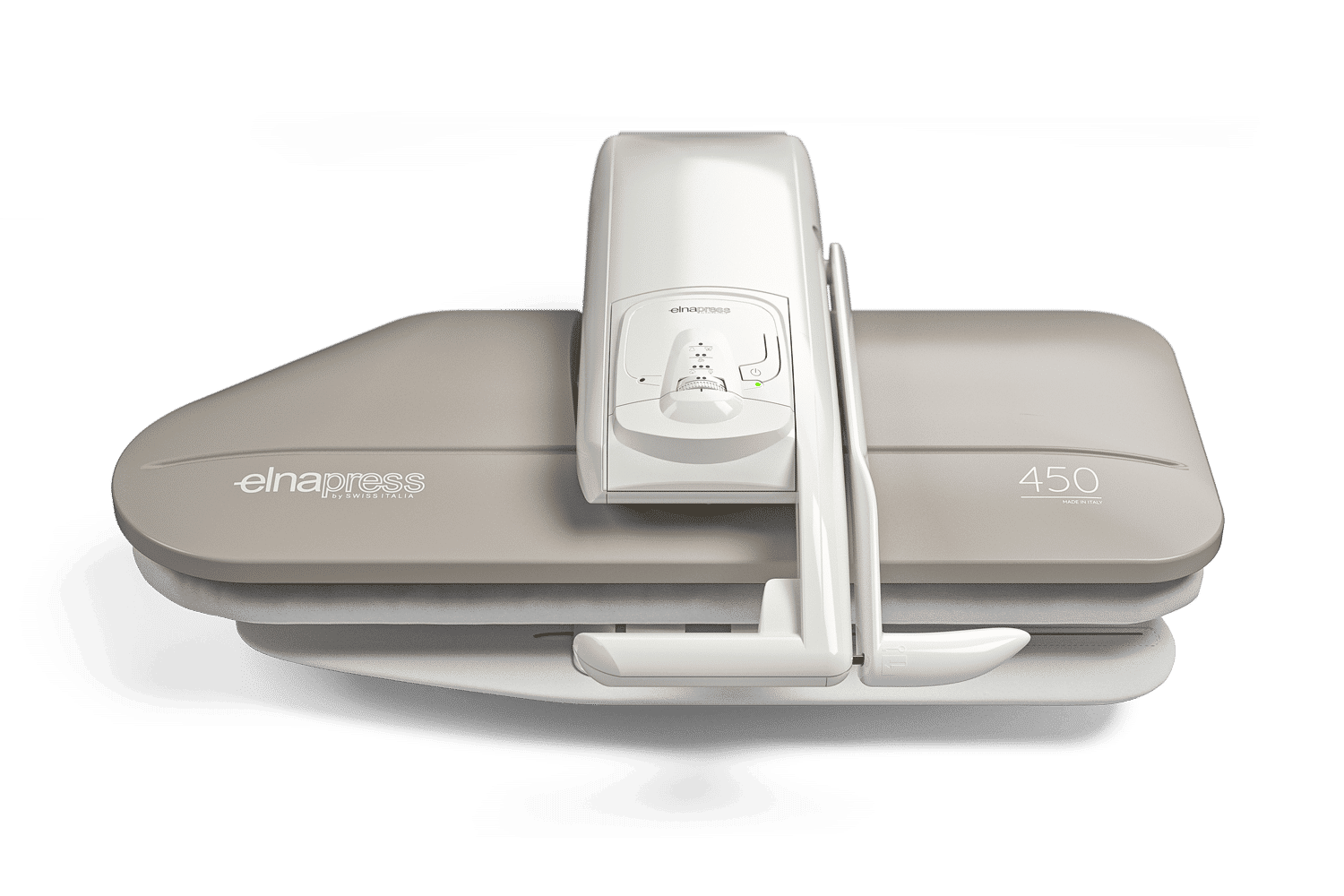 What's more.... the money you invest in this essential tool is nothing to
how much more you'll enjoy
your creativity with your new found secret weapon...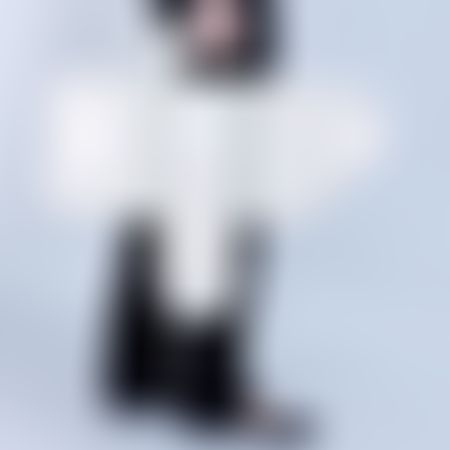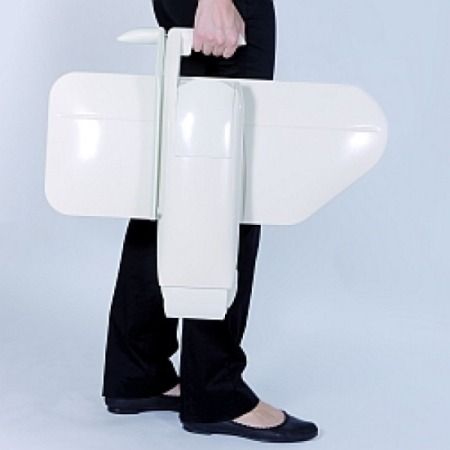 Grab yours now and you can experience:
Iron with Ease & Grace -

No More Wasted Time and Effort.

Save Time

and

Wrist Strain

- Ironing is Not Longer a Dreaded Chore!

Let the press do the lifting - so you can

Avoid

RSI from ironing

A sense of achievement

, because you've now got crisp garments & sheets.

No Frustration

- Get the job done so you can get on with life!

Be able to show everyone:

"Look What I've Got?!"
So the Only Question is:
Should you get just ONE for yourself,
or Grab a Second one for a friend?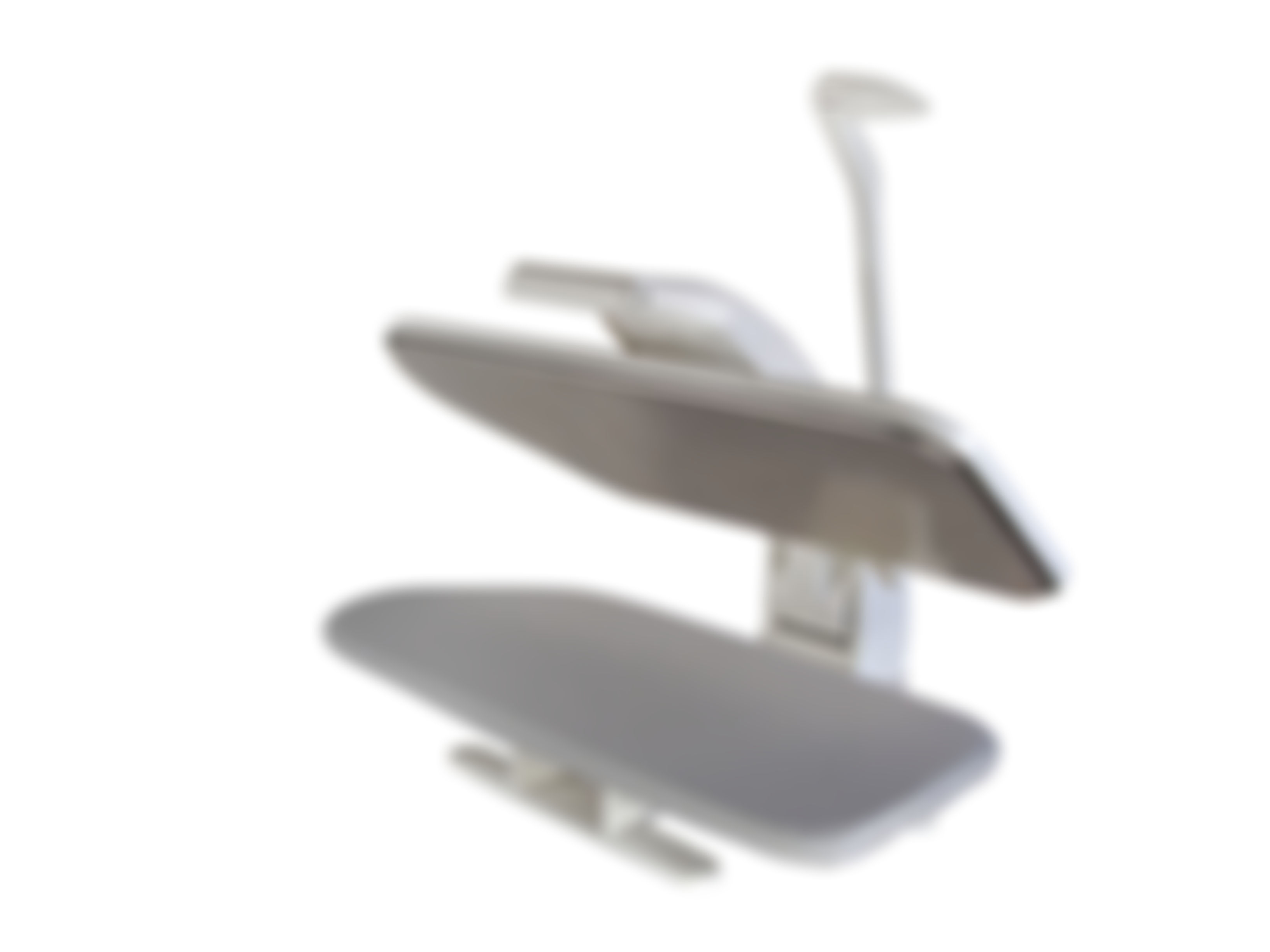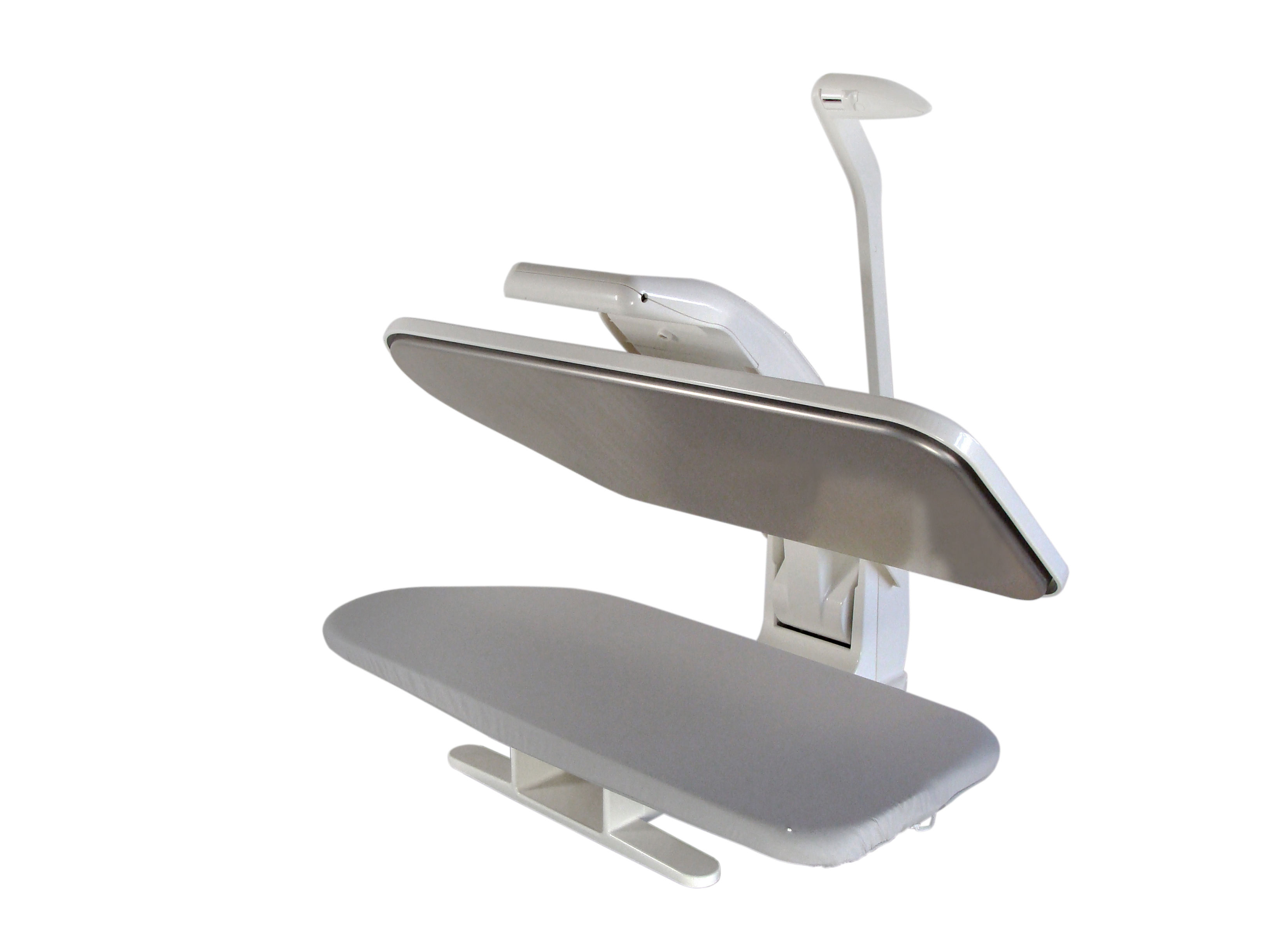 Simply

Add To Cart

To Get Yours Now!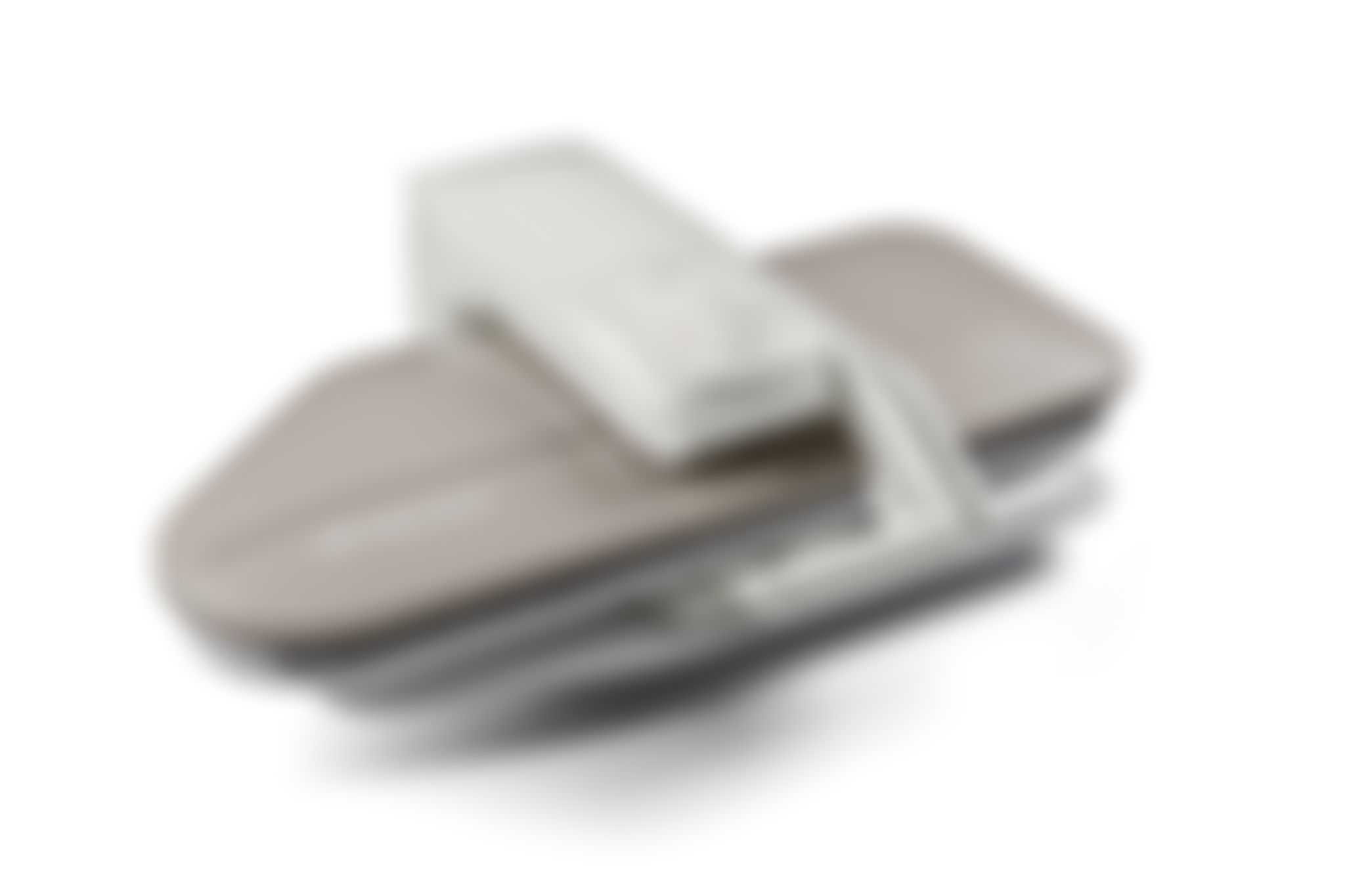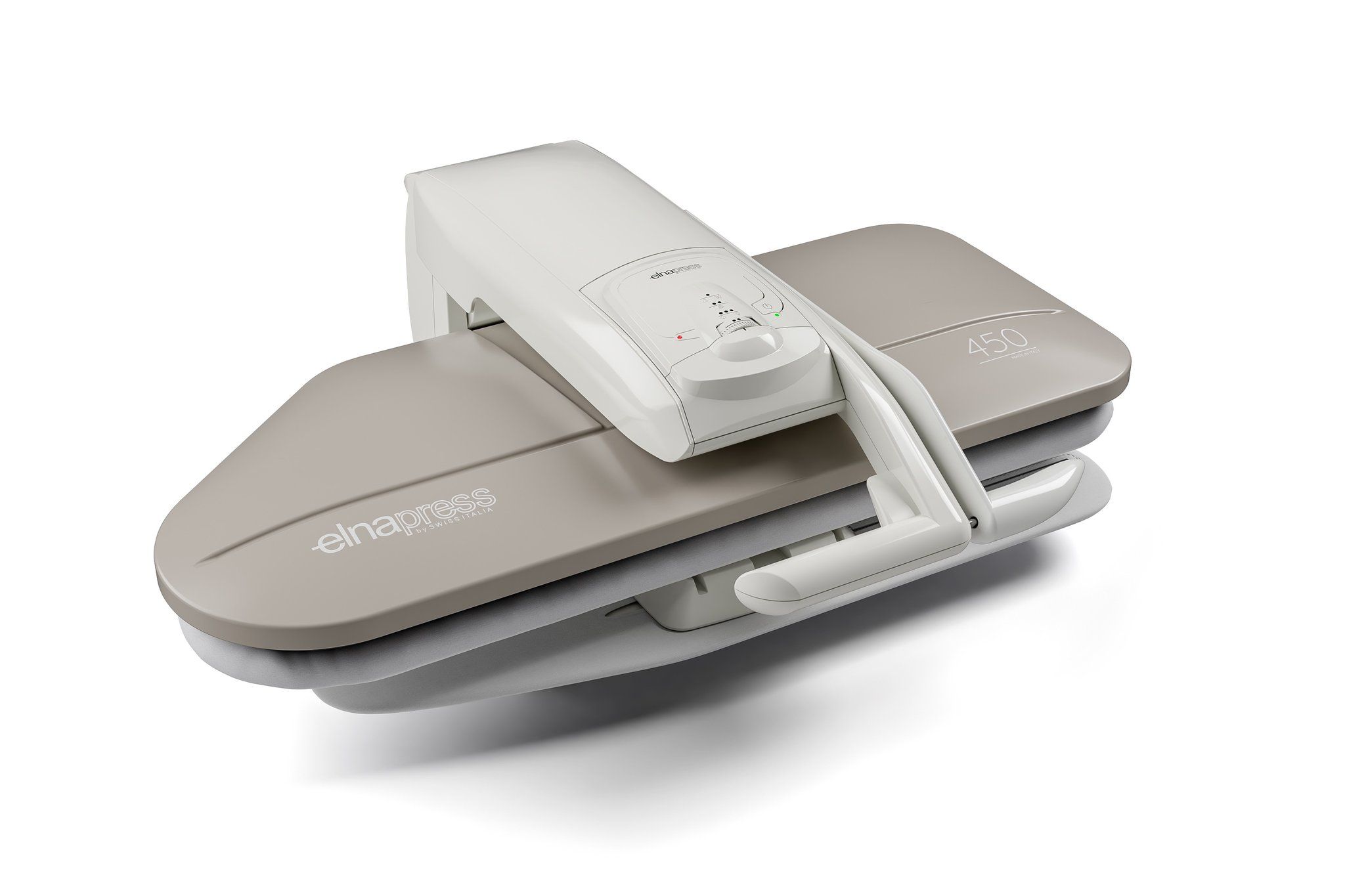 Warranty
Does this product come with Warranty?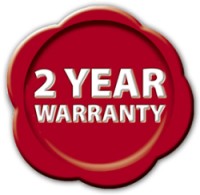 Yes, Definitely!
We serve thousand of happy sewists across Australia - many continue to shop with us over the years - because they know
we take care of our customers
in time of need.
When you shop with us, you can Enjoy a
Two-Year, Back-to-Base Warranty
covers all Manufacturing Faults - equivalent or better than other brick-and-mortar shops.
Because your peace of mind is important to us.
When You purchase from us, You are automatically under OUR warranty.
No need to send warranty cards back - We will simply keep your details on file and contact you from time to time just to make sure you're happy.
The warranty is a return to base warranty, so in the unlikely event your machine needs repair from manufacturing faults, simply return it to us, covering postage from your end.
You need to
hold on to the

original box with ALL internal packaging
to ensure safe travel - so that your machine is well-protected if and when you ever need to send it anywhere.
We cannot accept COD or unpaid deliveries.
We take care of the repair AND courier it back to you for FREE.
This is a REPAIR warranty. And the actual repair work will be carried out by a Janome Authorised Repairer (who also looks after Elna). If your machine is declred unrepairable by the repairer then we reserve the right to either replace your machine or give you a refund of your purchase price excluding delivery costs. Please see our terms for full details.
We count on you to help us look after you.
As with all warranties, a few reasonable conditions do apply.
Please read on:
Damage caused by neglect or misuse of the product is not covered. This includes using the item outside it's recommended limits, or not adhering to the recommended usage guidelines contained within the product user guidelines contained withing the product user guide.





Wear-and-Tear or Expendable parts are not covered. Including but not limited to things like needles, belts, springs, light bulbs, bobbins, bobbin cases, thread cutters and needle plates that will need replacement from time to time.



Approval to return your machine to us under warranty must be granted before you send it because we need to know what the issue is in order to work out the best solution for you.

Refer to our full terms and conditions for more details on this warranty.
When you buy from us, you are accepting these terms and conditions.
At any stage if you have a question, all you need to do is
contact us via email
and we will
respond to you promptly
and courteously.
We Are Here for You
We will always do our best to resolve any concerns with a
positive
outcome.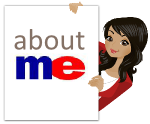 Want to Know

Who We Are


Before Buying?
Click Here to Learn More About Us...
Shop with Confidence - We Look After You with Genuine Warranty!
Go Ahead And

Grab Yourself a Fantastic Deal NOW
And Enjoy Your Next Sewing Adventure!
Easy Returns - 60 Days Money Back
Still Not Sure? That's Okay.
We understand. Because sometimes it's hard to know if you really want something, right?
Especially when shopping online!
That's why we provide 60 Day Money Back Easy Returns* to support you.
Because we know sewing - but You Know Best :-)
Your No-Worries
~ 60 Day ~
100% Money Back Guarantee...
Your purchase from us comes with our 60-Day Easy Returns option!*
In the unlikely event if it doesn't work for you in any way, simply contact us. You have sixty (60) days to try things out.
There's no rush. Take your time.
Beacuse we want you to have plenty of time to feel absolutely certain that you're enjoying what you've chosen!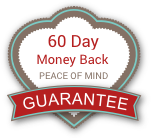 If you're not 100% happy - simply let us know and return the item in
brand new condition
, including
all original packaging intact
.
We will send you a full refund (excluding postage) promptly and courteously - No Worries!
Ready to Give it a Go?
Simply Add to Cart Now.
* Looking for the fine print? Check our terms & conditions for details*
Payment to Suit You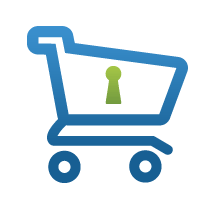 Shopping Online is Secure with us!
Just so we can get your item to you ASAP, we ask that you
complete payment within 5 working days
from committing to buy.
Please
let us know by email
if you would like to make other arrangements, such as waiting to purchasing other items for combined postage or waiting for pay day.
PayPal
- We reccomend payment via PayPal because it is fast, easy and secure. Simply choose
PayPal
when you check out.


Shop Now, Pay Later
- Want it NOW and can't wait til pay day? No worries. Just use
Afterpay
or
zipPay
when you check out. They will look after your installments, and we send your order now!


Layby
- If you're happy to wait, our good old-fashioned Lay-by is easy and stress-free. Simply choose
Direct Deposit
at checkout, transfer the first instalment (a quarter is ideal), and send us a quick email to confirm your layby. We'll send your goods when it's all paid in full.

Credit Cards
- To pay with
Visa
or
Master Card
, please
choose
Credit Card
as your payment method when you check out. Nice and secure.


For
American Express
, make sure you choose
PayPal
and follow their prompt to checkout with your AMEX card (instead of PayPal funds). You don't need to have a PayPal account to do this.

Bank Transfer
- Choose
Direct Deposit
as your payment option and our bank details will be made available to you on checkout.
NOTE:
Please use your name with a post code as Bank Reference when making payment. If you have an order reference starting with "N", you can use that one.

Remember
to
send us a quick email
whenever you've done a Bank Transfer, so we can keep an eye on your payment!
IMPORTANT:
Because your order is processed promptly once funds are cleared, there won't be time to make changes to shipping details, So
When You Complete Checkout
please help us by double checking we have the following:
Correct Physical Address

. Most of the time

PO Box

is fine, though we may ask you for a physical address if we end up using a courier instead of Aust Post.


Phone Number

for the delivery driver.

Any Special Delivery Instructions

.
Order Now - Before You Miss Out!
Delivery
Now, Let's Get Your Order On Its Way To You!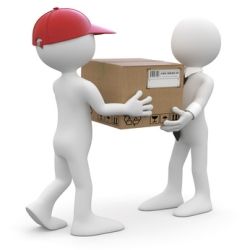 How long will it take to receive my order?
All fully paid orders placed by 5pm Monday to Thursday will be processed overnight and ready to send by our warehouse - normally the next day or following business day.
Orders placed on Friday and Weekends will be processed on Sunday night - because our warehouse operates Monday to Friday except Public Holidays.
Once it leaves our warehouse,
the actual time frame is up to the delivery services
. This can vary depending on your location and road conditions.
Any delivery time estimates shown are
estimates only
- so please use it as a guide line.
You'll receive a few email updates from our system as your order progresses, so please stay tuned on these!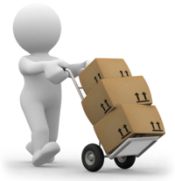 How will my order be sent?
We use a dispatch system that works out the most efficient way to send your order.
This way the postage works out fair and reasonable, and your parcel reaches you quickly as well -
because we know you can't wait!
That means your parcel
may reach you by either

Courier

or

Aust Post.
In general, larger items tend to be delivered by couriers, while small items tend to go by Aust Post.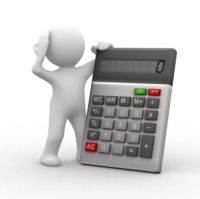 How is my postage calculated?
Great question.
Depending on
weight
and
dimension
, some times we are able to do Flat Rate across Australia, so the postage is the same no matter where you are.
Other times we use the Built-in Calculated system provided by Aust Post, and your postage is calculated
based on YOUR location.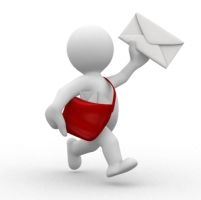 Can I get it delivered to my P.O. Box?
Depends on the item (and its dimensions), because
Aust Post have size restrictions
and couriers are NOT allowed to deliver to a P.O. Box.
Please check with us when in doubt.
If you have nominated a P.O. box, and the item is within Aust Post size, then it will go by Aust Post. Most of the time, this
is
the case.
When your item is too big, or being sent directly from our supplier, then we need you to provide a physical address so we can send a courier.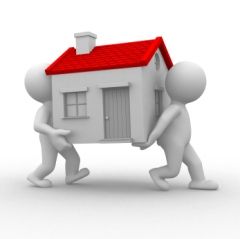 Can I get my order sent to a different delivery address?
Your sure can!
When you check out, you can choose to ship your order to your billing address or a different address.
Simply choose the second option, and then fill in the shipping address of where you want you parcel sent.
Please double check we have Your Correct Address so your order can find its way to you!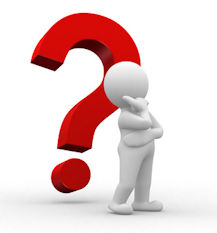 What if courier services are not available in my area?
Some locations are outside of courier services....
In these cases we CAN arrange for your order to be deliverd to your local post office.
But please
provide us with a street address
(street number & name) - even if it is the only Post Office in town - as if it is an office address.
A phone number would help too - this will avoid delays.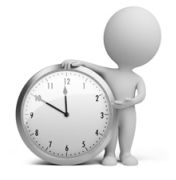 What if I need my order urgently?
No worries, we will do our best. Just let us know.
Please give us as much notice as possible - especially for special occasions like birthdays!
In most cases, we CAN
arrange an upgrade
from Regular Post to Express Post for a little extra.
Please contact us first so we can update your invoice to show the correct amount.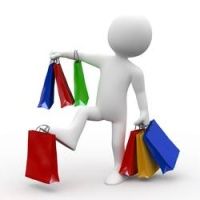 Do you offer combine shipping?
I want to order more than one item...
Sure! Please
"Add to Cart"
for all the items you want and let the system work it out for you.
If you're unsure, let us know.
A quick message is all we need.
This way we can double check the postage for you. Simple!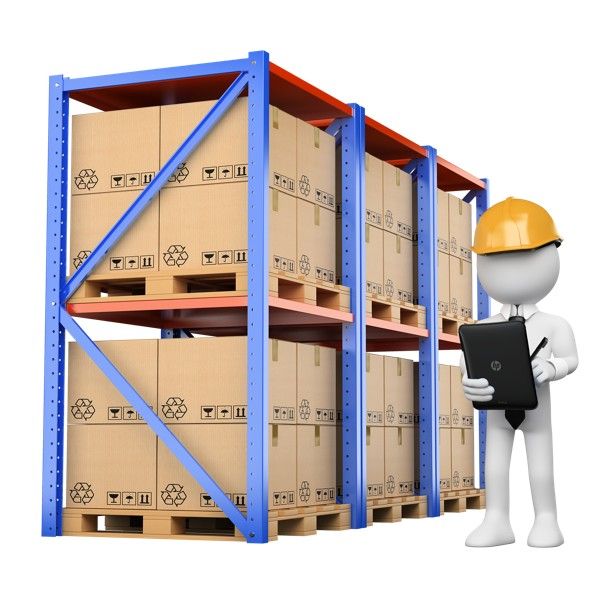 Can I pick up my order?
No. Sorry - unless you're picking up furniture directly from our supplier.
Because most of our items are located in a commercial warehouse - with
NO public acess
.
There is no shop front - because that's how we can pass on the savings to you!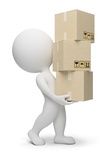 Some useful things you might want to know:
Combined Shipping

- We are happy to combine shipping for multiple purchases based on the combined weight and dimensions of your items, so add what you like to cart as you go, and check out our shop to see what else you like... you never know what you might find!

All items we sell are

Stored in a Clean and Smoke Free Environment

so You can Rest Asured they will be In Top Condition when they arrive at your place.


Packaging & Sending

- All your items will be packed well and we do everything we can to make sure you package arrives safely. In the unlikely event something does go wrong with your package, please contact us via email. We do our best to resolve any concerns.


Prompt Shipping

- Your package will be sent to you promptly once payment is cleared. In most cases it will be dispatched the next business day.


Packaging Materials

- We endeavour to support "green policies" and recycle

clean

packaging materials whenever possible. Brand names on packaging material may not necessarily match the content.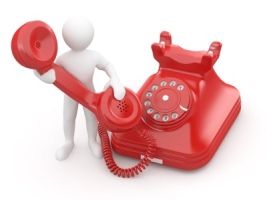 !!! IMPORTANT !!!
The Courier Needs Your Phone Number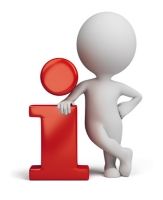 When you're completing check-out please
make sure your

best day time phone number

is included - because the courier requires a phone number.
Generally they may never ring you - and they tend to just turn up anyway. But their office needs to have your phone number on file for "just-in-case".
If you have any special delivery instructions, please let us know.
It is
best to providing these details by

sending us a quick message
- this means your parcel will be dispatched to you faster.
Act Now and We'll Get It To You ASAP!
Why Shop With Us?
Because we're here for you.
and your sewing needs.
Sew Much Easier is founded
by
a sewists,
for
fellow sewist :-)
We're a surprisingly small team that put a great deal of thoughts into what we do and how we do it. We stock only a handful of curated sewing goodies - each one carefully
hand picked and tested
ourselves.
Everything we stock
only
make it to our online store
if
we absolutlely LOVE them - for our
own
sewing. Because we're only interested in handing over
what YOU would be happy with
.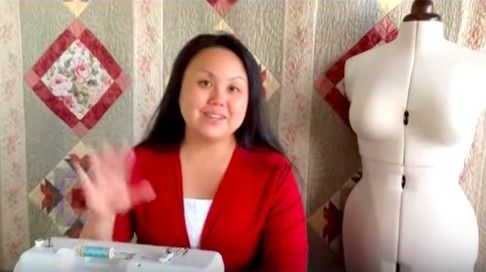 Hi, I'm Shelley.
I confess that I'm a fabric addict. And I love nothing more than geeking out over the ins-and-outs of sewing machines - and all the bits that come with it. Presser feet are my specialty :-)
I've been
sharing my passion
of sewing all my life - with a career in fashion design and patchwork teaching - and now
I serve fellow sewist everywhere
by delivering sewing goodies to your door. And that's only the beginning.
Long after your first purchase - whether it's a sewing machine, dressmakers dummy, or some bobbins - we'll be there to
celebrate your joy
in the simple act of making something by hand.
Simply drop us a line and...
we'll be there whenever you need help. Any time.

xoxox
P.S.
I know you're a savvy shooper. And you understand the value of
Buy Well, Buy Once.
Because you want to be
100% confident in the quality
of your purchase, so that you can be 100% confident in your sewing!
That's Why...
I'd like
to make sure You are

100% Happy
- so take your time, take a couple of months - get to know your sewing goodies from us.
And in case you change your mind - No Worries. Because shopping online should be stress-free!
Give it a Go Today. You'll be glad you did.
So, Go Ahead!
P.P.S.
Join
Thousands of Happy Sewists
Australia-wide, and be part of our caring creative community. Contact me (Shelley) any time for technical advice or anything sewing related.
Stay in touch - I'm here for you
:-)
Last but Not Least...
When you've made something with goodies from us...
Remember to send me a photo.
Because I'd LOVE to see Your Work!
Got a Question?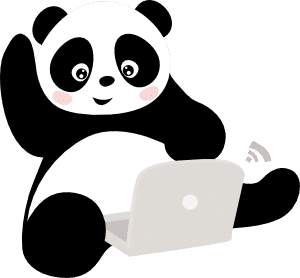 Where Are We?
While Melbourne is our home, most of our goodies are kept in a commercial warehouse in Sydney. They aren't open to the public and there's NO shop front.
That means for most items...
We are Not Able to Offer Pick Up.
Instead we provide fast & low cost delivery to your door :-)
The Only Exception is for Furniture - pick up can be arranged from the supplier directly.
Would you like
more information
on this item?
Can we
clarify anything else
for you at all?
Please feel free to Call

1300 88 11 59



or Send Us a Message anytime

.

Your message will be responded to ASAP, usually within 24 hours and during business hours, Monday to Friday 9am to 5pm Australian Eastern Standard time.

In case the phone line is busy - please leave a clear message with your contact number (including area code) and we'll call you back.

Cheers

!



Reviews
Be The First To Review This Product!
Help other Sew Much Easier users shop smarter by writing reviews for products you have purchased.