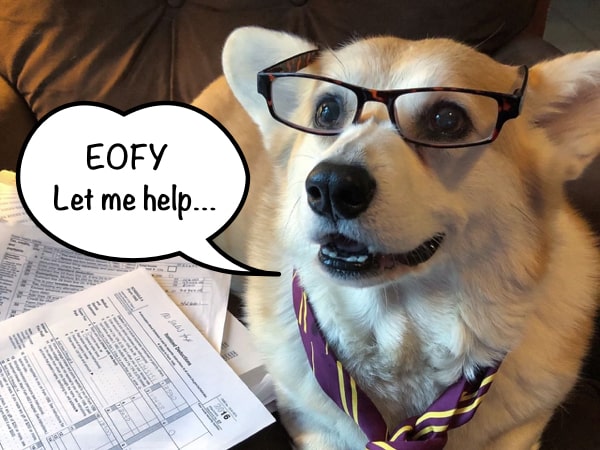 EOFY Tips for Sewists
*|MC_PREVIEW_TEXT|*
It's Tax Time. When everyone tackles tax returns.
Boo.

<--- If THIS how you feel...
Cheer Up.

While tedious paperwork can eat into your (already limited) sewing time, don't put it off - it might not be ALL bad.

Let me explain....

With a (sew) cunning plan - tax time might actually be GOOD for sewing :-)

(aside from winter being the BEST season for finishing your quilt):


1. Get your Tax Returns Done ASAP...

Because Tax Refund = Fabric Stimulus Package. Good for the economy & even better for your stash :-)

The sooner you get the dreaded paper-shuffling out of the way, the sooner the ATO gives you back what they overcharged you during the year.

So dig those dusty receipt-filled shoeboxes out and get organised - because you deserve to get your Stimulus Package :-)

While you're waiting for your tax refund to hit your account (soon!!!!), start dreaming about what you can do with some new fabric...
Imagine what new projects you can make...


2. Order Your Tax Deductible Things Before End of June.

So that you can ask the ATO (politely) for some cash back...

This time of the year is your ONE chance to make things right for yourself - while every other week a portion of your hard-earned cash ends up in someone else's pocket.

So if there's ANY sewing related things you can declare, grab them NOW. Especially if sewing is your (pleasurable) business. Need a new machine? Mannequin? Quilt batting in bulk? Some sewing room furniture, perhaps?

Let's make it all about what YOU want this time. Why Not - you didn't work hard all year just to end up with nothing to show for. Right?

Check out what's on special right now...


3. Refrain from Reckless Retail Therapy...

Because shoes / bags / clothes bought on impulse tend to cause regrets later.

Instead of getting tempted to spend mindlessly at your local Westfield only to walk away with impulse splurges that you'd probably regret later (face it - we've all been there)...

Let's get clear about what gives YOU the most joy (think about KonMari & clothing) before you leave the house.
What brings more joy than a bundle of fabric. Right?


Sometimes "joy" means a long-held dream came true.
Let's hear it from Samantha, who is over the moon right now...
Hi Shelley,

I've dreamed of having my own sewing mannequin ever since I was 18, and I'm 25 now.

I don't think I would have bought one without Sew Much Easier.

Thanks for making decent mannequins available to people like me.

Kind regards,

Samantha Bodell from Killara, NSW 2071

What sewing goodies bring YOU the biggest joy?

Why not let your tax return help :-)





Happy Sewing!



xoxox


P.S. Already received your $750 Stimulus Package from Scomo?
See what hot deals I've put together for you...

P.P.S. Flash sale is on - for a limited time only...
What's on sale?