Mod Bag Pattern by You Sew Girl
LAST FEW!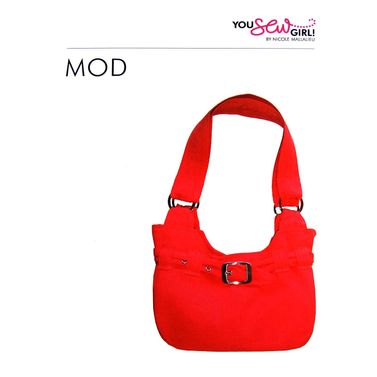 Click to view larger images or other views or videos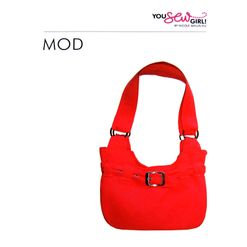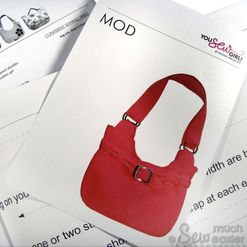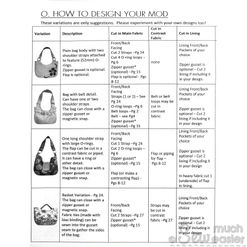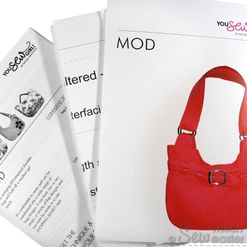 Swipe for more. Tap to enlarge
Click to view larger images or other views or videos
32,067 Happy Customers Served
Have you ever fallen

in Love

with THAT fabric
And said to yourself:
"Wouldn't that be
perfect for a bag

"...?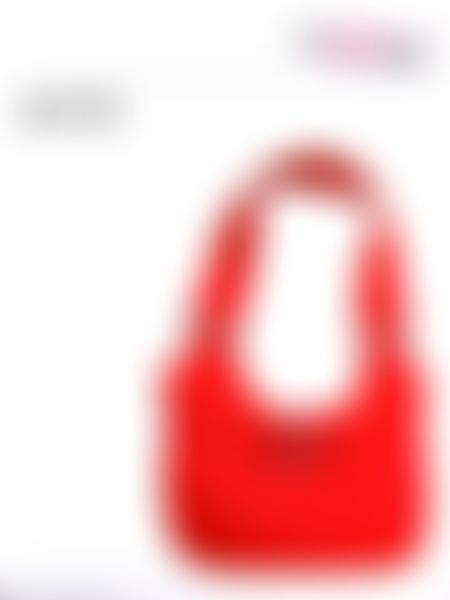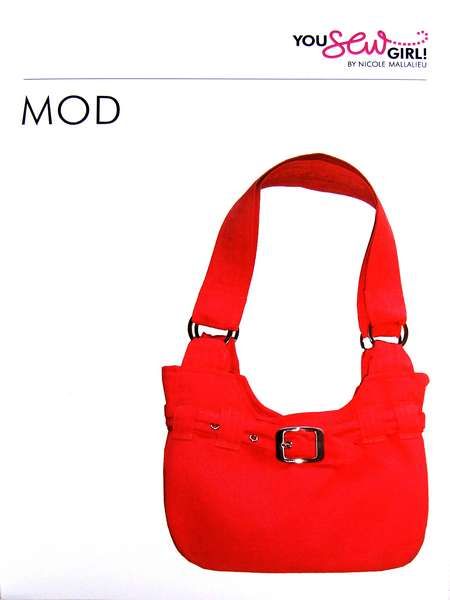 Mod Bag Pattern - BO830

Bag size: 35 x 27 x 9cm
Strap Length is variable
You Sew, Girl! by Nicole Mallalieu
Big, beautiful, and super-versatile!
This swinging 60's inspired handbag
can be interpreted into a wide range of styles.
Take it out your next big day out, and....
Your friends won't believe you made this bag!
Now, Here's your chance to
Whip up THAT bag


~ Show it off ~
and Proudly tell everyone: "

I made it

Myself!"


" I NEVER EVER thought I'd be able to sew such a pretty purse, but the instructions are so detailed and the pattern is so well-drafted, it's hard to go wrong.

I went slowly because this was my first time and took the time to enjoy the process too.

But I must confess that throughout the project, I couldn't wait to finish up the purse properly and take a few photos :-))"

- Simone - Singapore (testimonial courtesy of You Sew, Grl!)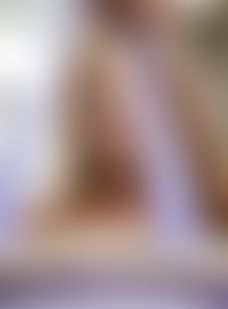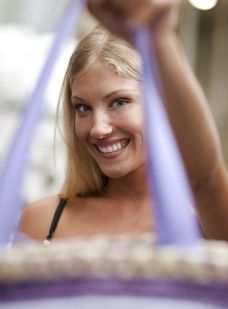 Imagine
having
EVERYONE
commenting
on
THAT exquisite handmade bag
you're carrying.
... And
watch their jaws drop
when you told them that
YOU made it
... While you humbly giggled and
coyly (but proudly) said
,
"Oh, this old thing.....?

Why, yes... of course I made it myself."

What If.......


Turning

Fabric into Fabulous

Bags
You Love

to carry around
Was

Easier

than you think?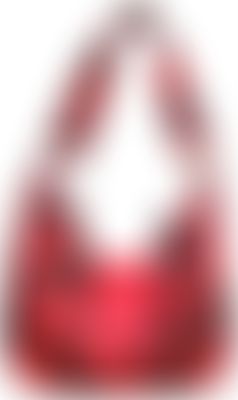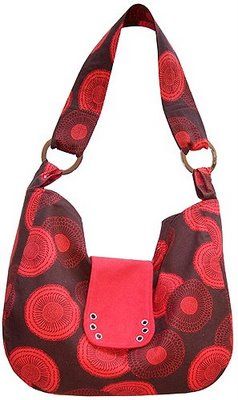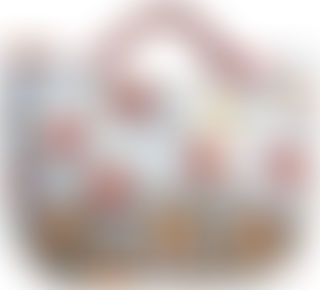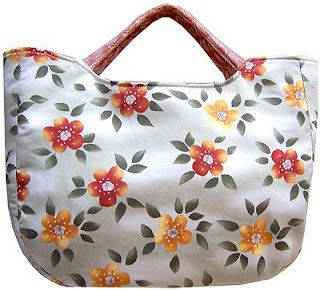 *Note: Images courtesy of "You Sew, Girl!" by Nicole Mallalieu
Hey, you might as well
take credit for being AWESOME
at creating handbags...
..... seeing you've done the hard work of sewing anyway!
Often the hard part is to come up is the "know how".......
The
Secret
of successful bag making is
having the RIGHT instruction.
Hey, it is the
most basic
thing to do
but it will
make a huge difference.
Imagine This:



Fabulous handbags made by YOU....


(using Nicole Mallalieu Design patterns)


I'm thrilled to announce that Sew Much Easier has paired up with a fellow local designer, Nicole Mallalieu (from the

"You Sew, Girl!"

fame) and we now stock her handbag patterns!


Since we both graduated from the same fashion design institute - AND having attended her workshops myself -
I can confidently vouch for her degrees of perfectionism....
Ok

, I know you ALL

know

that she makes
awesome
bags and patterns.
What you may not know - is
just how awesome
her instructions are....

Each pattern is

like having your own

private lesson


...... with Nicole Mallalieu herself!
This is what teaching others to sew means to Nicole:

" No matter what kind of chaos, minor ailments, grief or stress is going on in daily life, I step into this [sewing class] and feel like I'm home.

It's wonderful to meet so many other people from the sewing-tribe, who are interested and enthusiastic about the same things that I am. Best of all, I get to see them take a journey from uncertainty and self-doubt to bustin-out-all-over pride in their achievements."

- Nicole Mallalieu (quoted from her blog "You Sew, Grl!")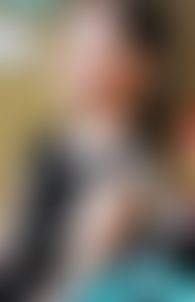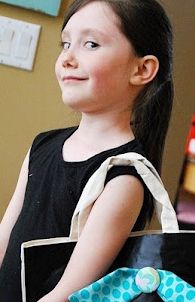 That means
YOU too can
enjoy learning from Nicole
.....


...... at your own home, in your own pace

...... by simply

following her step-by-step

instructions

...... so you can ENJOY creating your own handmade bags


...... and

be proud

to say

" I MADE it myself !! "
Let's see what you've got here.....
Mod Bag
Pattern - BO830
(You Sew, Girl! by Nicole Mallalieu)
Bag size: 35 x 27 x 9cm
(Strap length is variable)
This swinging 60's-inspired shoulder bag will hold all a modern girls needs.
It is comfortable to wear and can be transformed into a wide range of bag designs.
It can have one or two straps, a variety of flap designs and can even be made in a cute shopping basket style!
This patter will teach you to create a smooth curved bag shape with a zippered pocket, structuredbag base and lots of tips for a professional finish.
Vary the straps, fabrics and add your own personal touches to make
a bag to match every outfit...!!
Your friends won't believe you made this bag!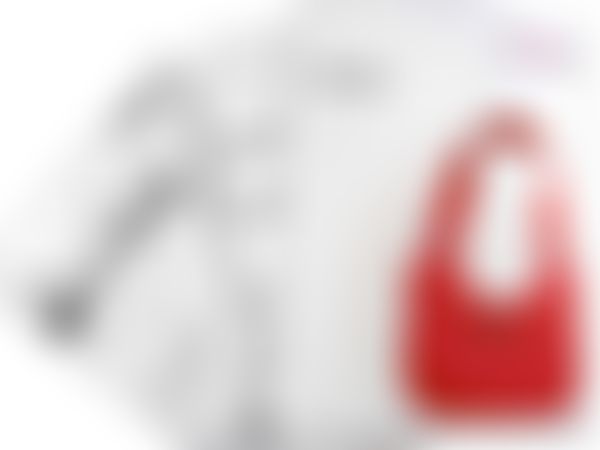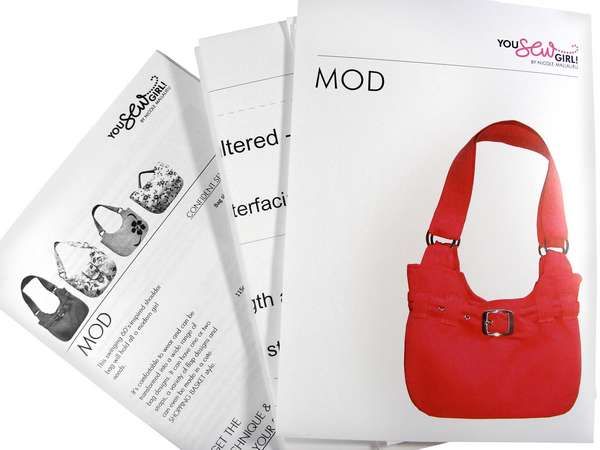 *NOTE: Instructions do NOT include embellishment techniques.
Sewing Skills Level:











Confident (Level 4) with substential sewing experience


This
level is perfect for
you if you are an experienced sewist - that means
you are

confident with sewing

various components of the bags and ready to learn how to make bags with gussets or other sections that require

high level of accuracy

in sewing.


Having said that, this bag is not difficulat to make. Though it DOES include a few structural details - which will "make" the bag.


You will learn how to:

Sew a curved gusset (and the importance of accurate seam allowances!)

Attach belt loops

Construct a belt with buckle and eyelets

Insert a zippered closure or magnetic snap

Make straps neat and professional-looking

Insert o-rings

Make a zipped pocket

Make a compartment pocket

Make your own piping

Pipe the curved edge of a bag flap

Attach an o-ring detail to a bag flap

Stabilise the base of a curved gusset

Vary the straps, flap, fabrics and embellishments* to make a bag to match every outfit!


This pattern is
suitable for

those with substential sewing experience
and ready for a challenge!
*Note: Design Variations refers to ways to alter the straps, flaps and bag body.
Patterns do not include instructions for the applique, embroidery or other embellishments on the bags.


You will need:
Materials:
115cm x 115cm medium weight, woven fabric
115cm x 115cm medium weight iron-on woven interfacing
75cm x 115cm lining fabric
9cm Regular or Heavyweight Fast2Fuse (or Vilene S520) for bag base
38-60mm o-rings or square rings
1 x 19mm magnetic catch OR 40cm zip for bag closure
Optional:
55cm x piping cord (for flap detail)
18cm zip for internal pocket
1 x 14mm magnetic snap (for flap) OR use 1 x 38-60mm o-ring
1 x 38mm-40mm buckle (for belt detail)
Eyelets and setting tool (for belt or flap detail)
1m x 90cm Fusible wadding /fleece to add extra body to fabric
Bias binding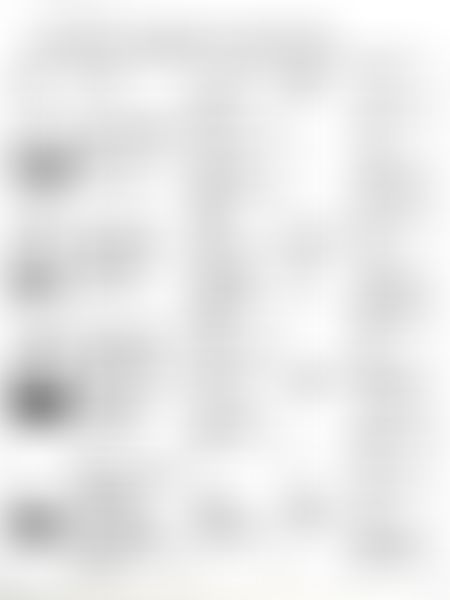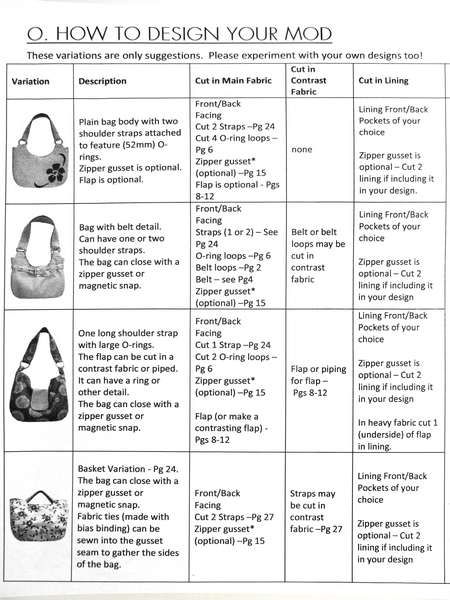 *Note: Design Variations refers to ways to alter the straps, flaps and bag body.
Patterns do not include instructions for the applique, embroidery or other embellishments on the bags.

"Now that I've done a few following the pattern to learn the techniques, I think I'm ready to start "tweaking" it a little and see what modifications I can make.

[Nicole Mallalieu's] techniques have really helped me to progress with my bag-making skills and produce a much more professional looking purse."

- Kathy - Pennsylvania, USA (testimonial courtesy of You Sew, Grl!)





So, what's so special about "You Sew, Girl!" patterns by Nicole Mallalieu...?
Nicole Mallalieu Design Bag Patterns are more than just patterns!
Graded over four levels of difficulty (from "Beginners" to "Advanced"), with each level teaching more of the
fundamentals of professional bag-making
, the patterns are
like a self-paced bag-making course
to help you to LEARN and IMPROVE your skills.
Begin at or below your level of sewing ability, and you're
sure to achieve great results
as you learn techniques to improve your sewing and bag-making.
As you
gain confidence
and know-how, move on to the next level, and learn a few more techniques... and on and on... (it's addictive!).
The more designs you work through, the more bag-making skills you'll gain.... and the more FABULOUS handbags, totes and purses you'll end up with - to keep, give away or sell!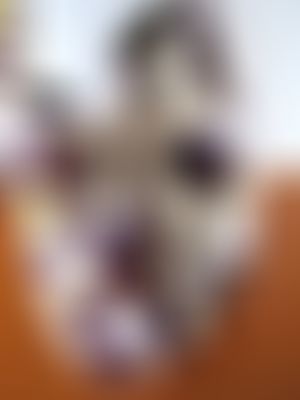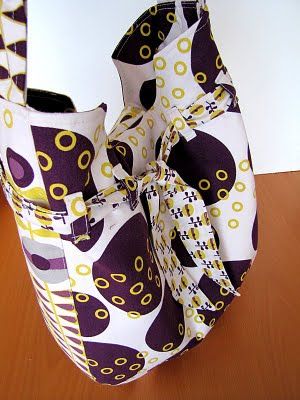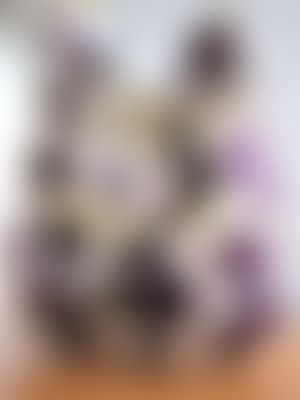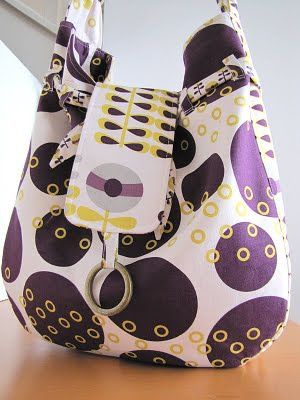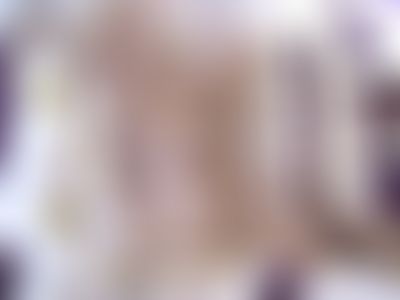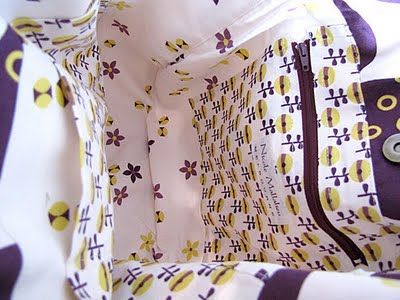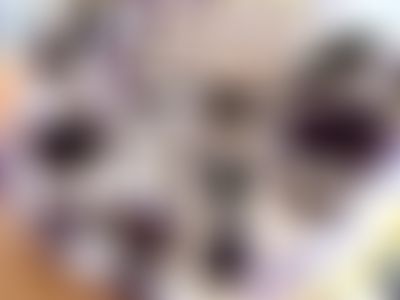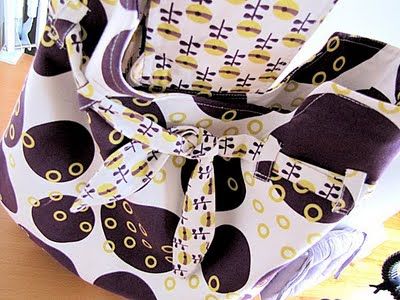 *Note: Images courtesy of "You Sew, Girl!" by Nicole Mallalieu

"[Nicole's pattern] is fantastic! I've already made two, and get lots of comments on them.

The pattern was so easy to follow, and now I think I'm addicted! In fact, so much so that I'd like to buy another pattern....

I generally have little patience for machine sewing (I do hand quilting, which I enjoy much more than sitting at a machine), but the pattern was so straightforward, and the results so immediate that even I didn't get scared off!"

- Julie, VIC (testimonial courtesy of You Sew, Grl!)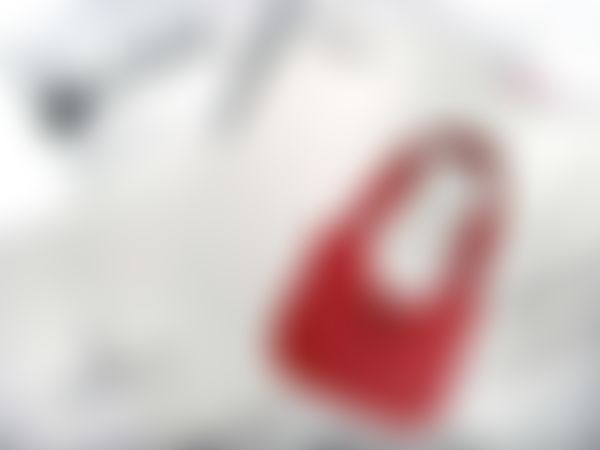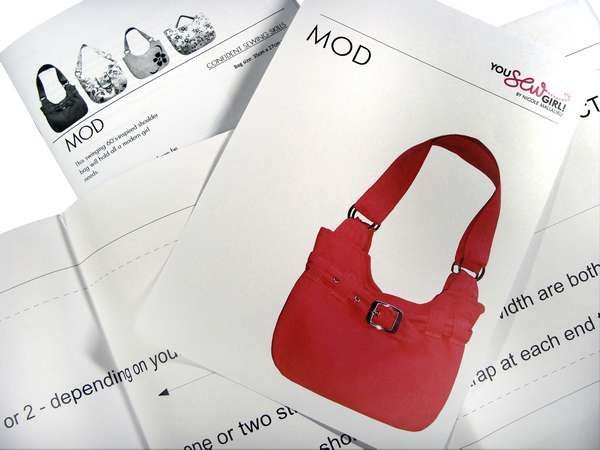 What exactly do I get out of these patterns?
The bag patterns show you how to make more than just one bag - by varying the designs you can come up with as many different ways as your imagination will allow (that means
more
bags for you
)!
Instructions for variations leave the ACTUAL design work up to you.
For example, you can make the straps as long or as wide as you want to, choose to use rings or handles or not... You're encouraged to think for yourself and explore all the possibilities.
This is how you
learn
and
develop
the craft, rather than make up just another kit bag (like everyone else!!).
Your
bags will be original
and creative, and before you know it - you will
become a designer
in your own right - with a sizeable collection of handmade bags to prove it!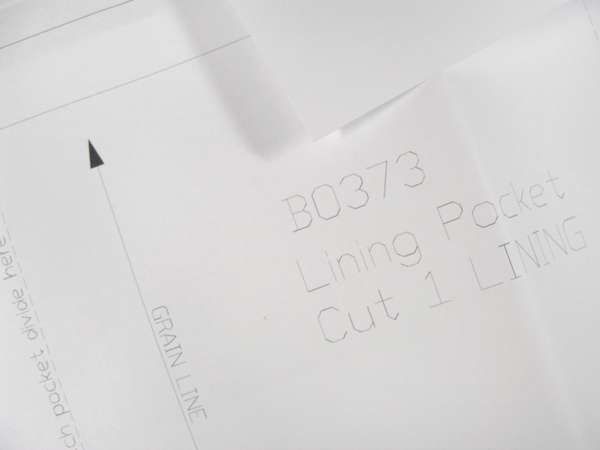 *Note: Image shows the quality of paper and level of details.
Actual pattern code may vary.
What do the patterns LOOK like inside the packets....?
The patterns are all
full-size
patterns (
actual size
, with almost no "cut on fold" pieces),
printed on 80gsm white paper
- none of those fly-away brown tissue paper - so you
can use it over and over
again. Yay!
The instructions are VERY DETAILED, with lots of diagrams and
photos of every stage
of the construction process. There are also
tips for a better finish
, and also lots of hints and instructions for varying the design of the bag.
The pattern is packed in a reusable self-sealed clear bag - which will store your pattern pieces securely once you've cut them out.
The colour prints on the cover are there for inspiration, and you'll also find a materials list on the back, and more information on cutting on the inside of the cover.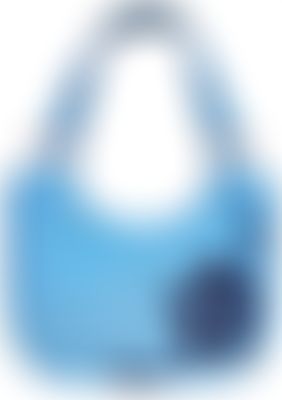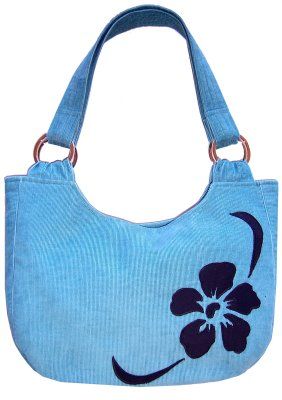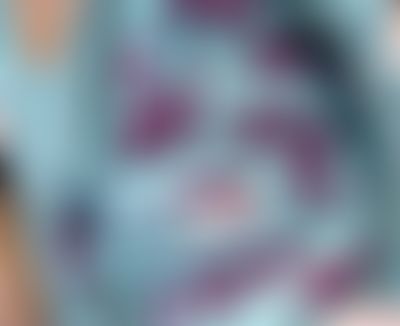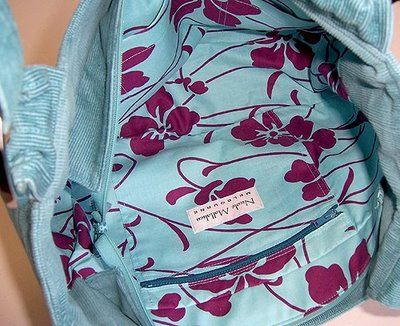 *Note: Images courtesy of "You Sew, Girl!" by Nicole Mallalieu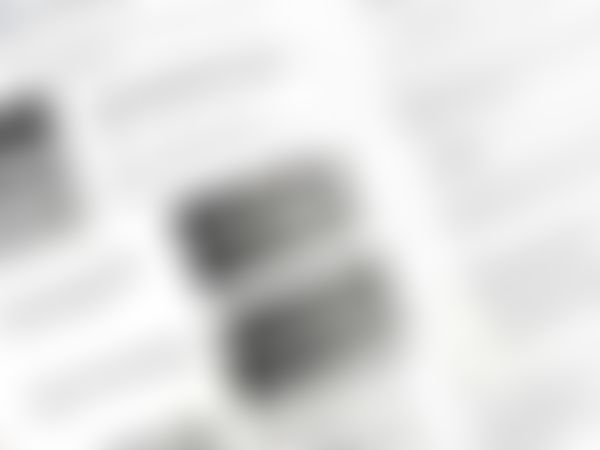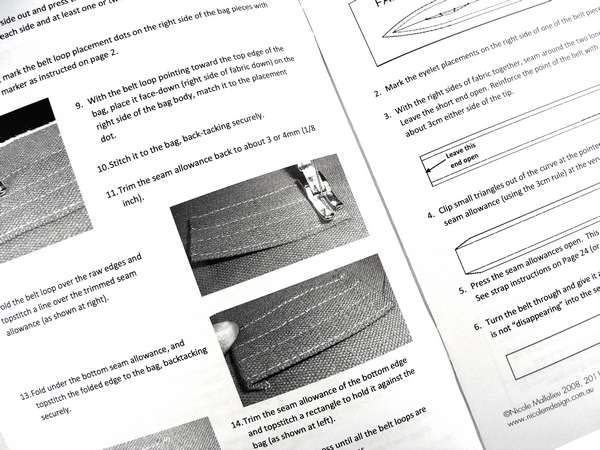 What if I don't understand the instructions, or have any problems making the bag...?
You'll have the back-up of "technical support"!!
If you have any problems with the pattern, or need any advice on making up the bag, you can
find useful Tips and Tutorials
on Nicole Mallalieu's website - the answer might be there... If not, then simply email Nicole or if you prefer, feel free to contact us and we will either make some suggestions, or ask Nicole for you.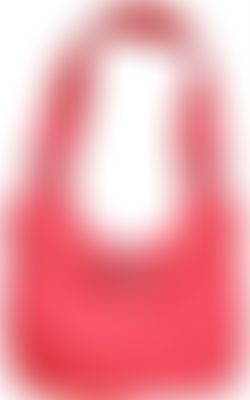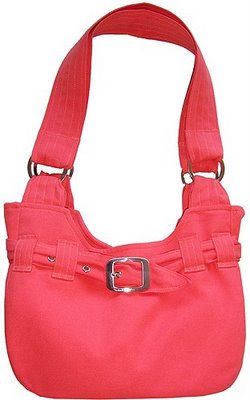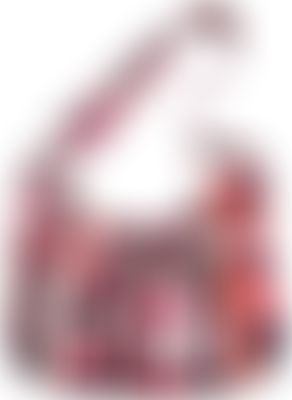 *Note: Images courtesy of "You Sew, Girl!" by Nicole Mallalieu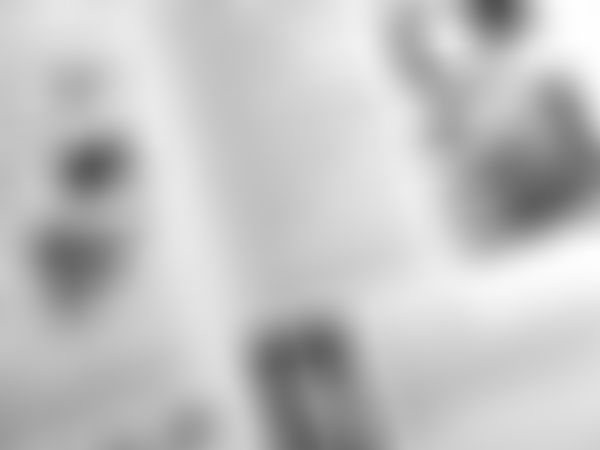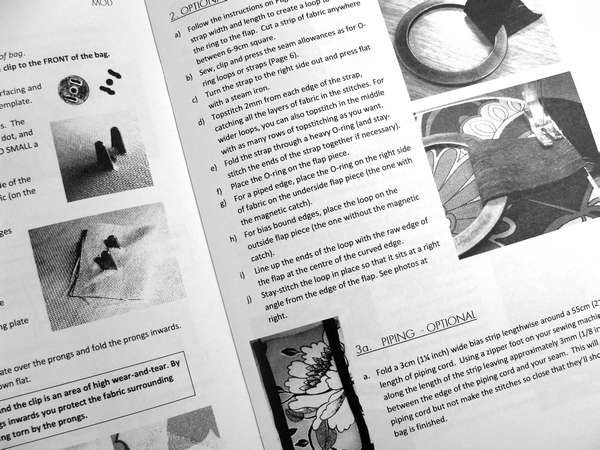 The instructions are a little LONG... does that mean that they're very complicated?
No. Not at all.
The patterns are straightforward - because Nicole does a LOT of teaching, she understands just how many questions people have when they're following each pattern.
She tries to ANSWER ALL THESE QUESTIONS by fully breaking down the process and showing diagrams and photos at every stage.
You will find tips and suggestions at every step to make the job easier, or give a better finish... so that's a lot of information. It's like a
bag-making class in a packet
- and you don't even have to leave the house!

"[Nicole Mallalieu's] patterns are fantastic, the best I have worked with. It has taught some new skills and it is my best made bag yet, thanks !

- Katy - QLD (testimonial courtesy of You Sew, Grl!)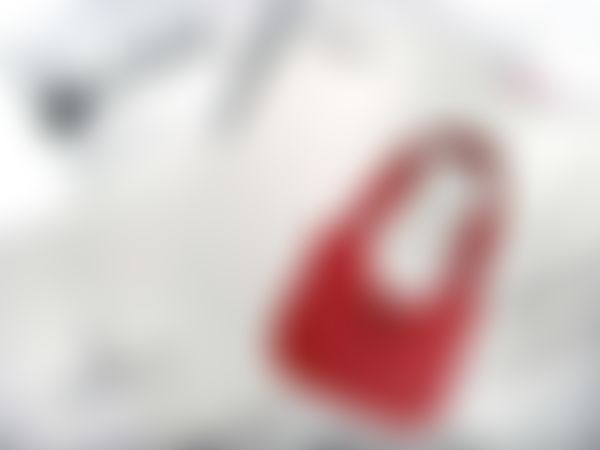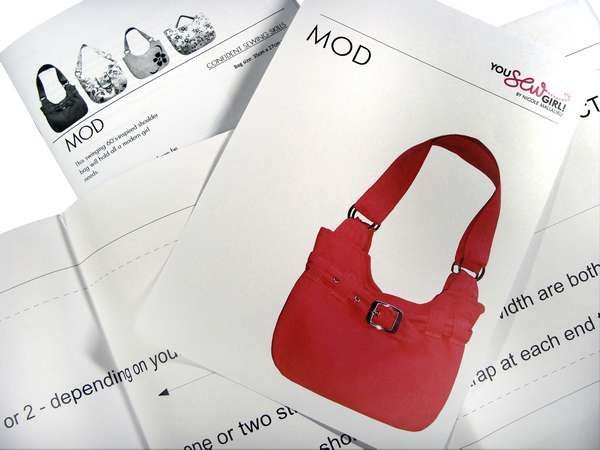 Do I have to read ALL the instructions?
We won't make you - but we DO
recommend that you READ
before you start.
While experienced sewists may choose to skim the instructions (although they'd probably pick up a few new tricks if they read them), you will find all the information in there if you need it.
It's best to stick to a simple design idea when working with a new pattern for the first time.
Read through each step as you're sewing the bag to make sure you're on track.
Once you've made one bag, MAKE ANOTHER ONE with a new variation.
Try new things with each bag and extend your skills by following the "variation" instructions.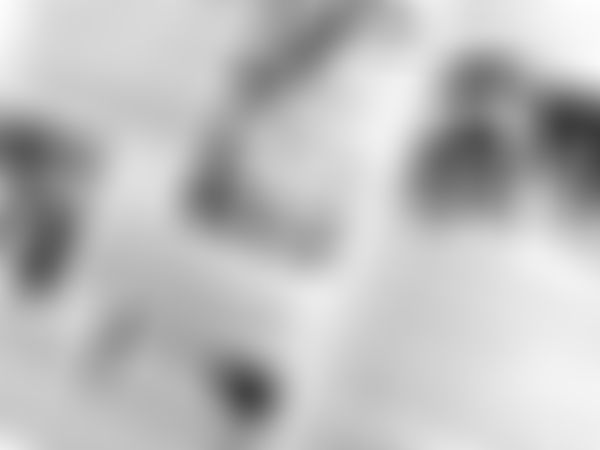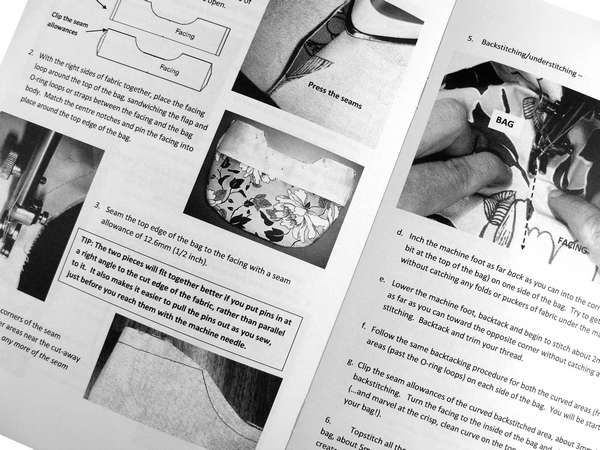 Can I use the patterns to make bags to SELL?
Sure!
Nicole has no objection to this, as long as you use your own design ideas to interpret the patterns.
And here comes the scary-sounding (but important) bit:
You
cannot copy or distribute
the patterns / instructions in any way.
Because copying or distributing the actual patterns or intellectual property in ANY WAY is an infringement of copyright - which is ILLEGAL and subject to prosecution by Nicole's legal team.
Sounds like common sense? We think so too.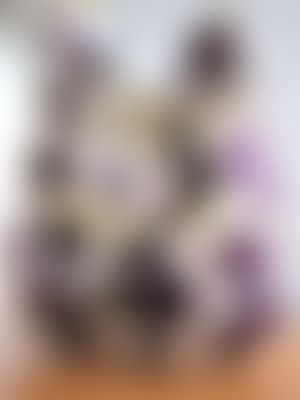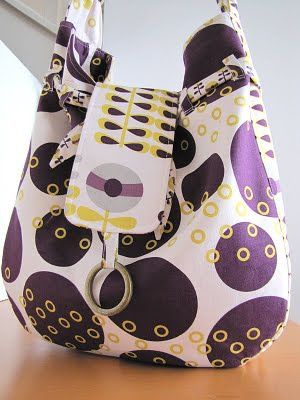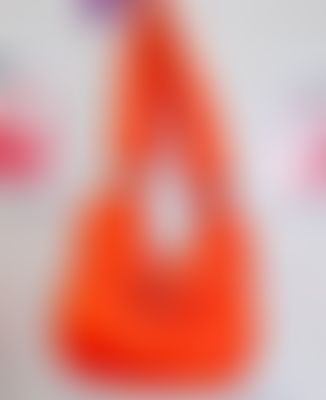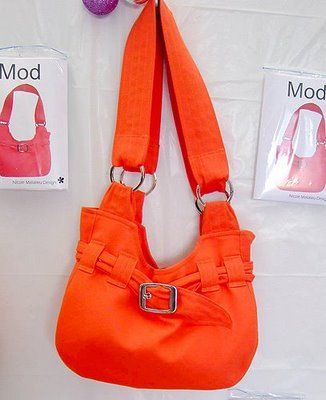 *Note: Image courtesy of "You Sew, Girl!" by Nicole Mallalieu

"The instructions were simple and easy to understand, the purse itself was much easier to make than I thought, and I look forward to making many more..."

- Angelique - NT (testimonial courtesy of You Sew, Grl!)


About Nicole Mallalieu Design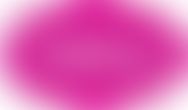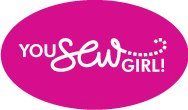 Nicole Mallalieu Design is a small, independent business which follows ethical employment practices (no sweatshops here!).
You Sew, Girl! is a trademark owned by Nicole Mallalieu.
You Sew, Girl! by Nicole Mallalieu Bag Patterns are proudly designed, printed and assembled in Melbourne, Australia.
Nicole Mallalieu Design supports other other small local businesses by sourcing and outsourcing locally.
Nicole also has lots of warm-and-fuzzy notions about helping the world to be a better place through unleashing creativity and confidence and bringing something positive into people's lives....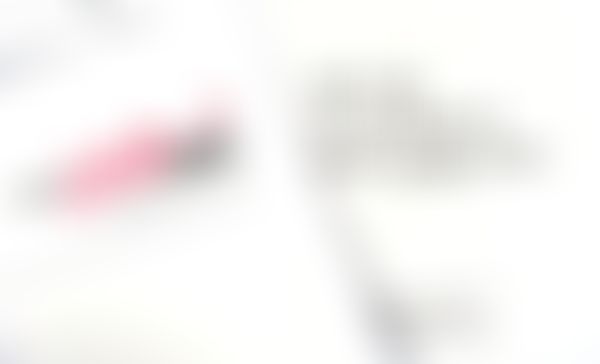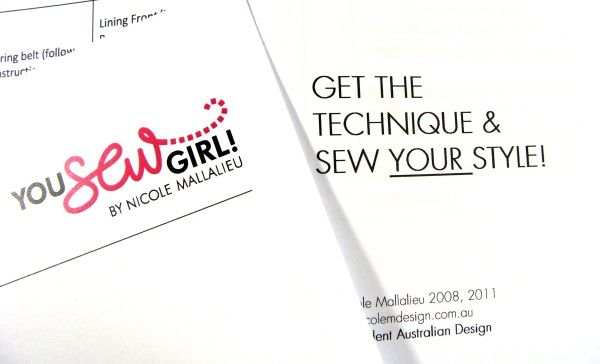 About the Designer.....

Nicole Mallalieu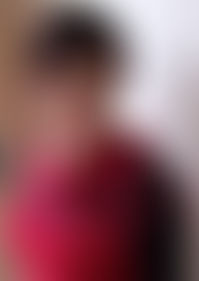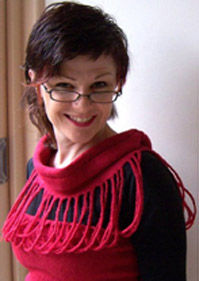 Since picking up a needle and thread at the age of three, Nicole Mallalieu has been a passionate designer and maker of all things "textile".
She graduated (in 1989) from the Royal Melbourne Institute of Technology, with a degree in Fashion, and has worked in Australia, England and Ireland, making clothing, hats, bags and furnishings.
She has specialised in one-off, hand-finished bags and hats for exhibitions, commissions and boutiques and worked as a designer, patternmaker and product developer for the commercial market.
Since returning to Australia in 2002, Nicole has designed and manufactured bag patterns in conjunction with teaching courses and workshops in patternmaking, sewing and bag making.
She writes the occasional magazine article (Stitches, Get Creative, Homespun etc), vast amounts of student notes and her book "You SEW girl!" is currently available in all good book and craft shops.
Nicole teaches workshops in Northcote and as a guest tutor for fabric stores, craft guilds and professional associations. Her classes are constantly booked out because happy fabric addicts keep returning to try and make a dint in their stash!
....and YOU get to

enjoy instant success

in whatever fabric you've set your heart on.....

Because the patterns are just like having your very own private classes!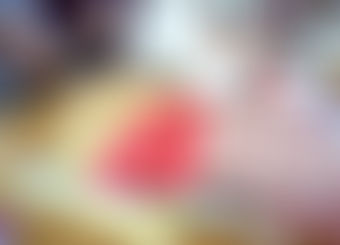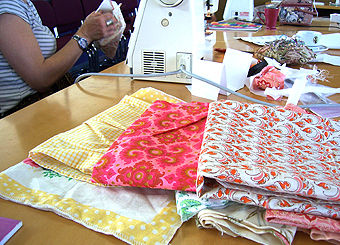 *Note: Image courtesy of "You Sew, Girl!" by Nicole Mallalieu
Confident Sewing Skills
Making this Mod bag will teach you many handy bag-making techniques, as well as providing you with a comfortable, practical bag that converts from a cluth to a shoulder bag, or a classic handbag.
For the experienced sewists, this bag has curved edges on the flap and the body, and you will learn how to make the internal pockets and a zippered pocket for extra security.
The details instructions are full of
tips and techniques for

a professional finish on

all your handmade bags.



With this pattern YOU WILL LEARN how to
:


Sew a curved gusset (and the importance of accurate seam allowances!)

Attach belt loops

Construct a belt with buckle and eyelets

Insert a zippered closure or magnetic snap

Make straps neat and professional-looking

Insert o-rings

Make a zipped pocket

Make a compartment pocket

Make your own piping

Pipe the curved edge of a bag flap

Attach an o-ring detail to a bag flap

Stabilise the base of a curved gusset

The instructions will

boost your sewing skills

beyond your current level,
clearly explaining many of the finer points of creating a well-finished bag.
Enjoy
learning lots of tricks and tips
in the world of bag-making
- So you can get started making great fashion accessories that
you'll be proud
to carry!
Get The
technique

& Sew it

your

style!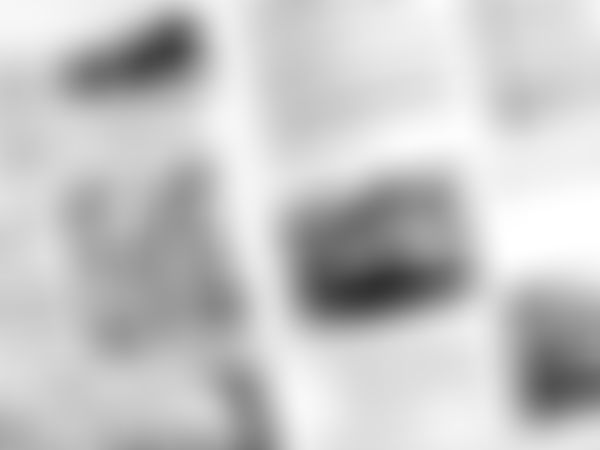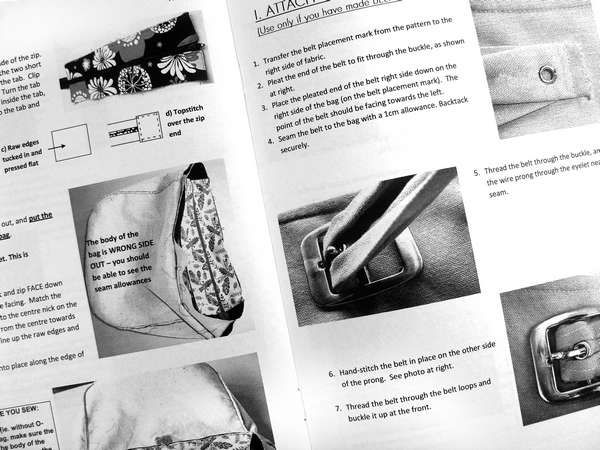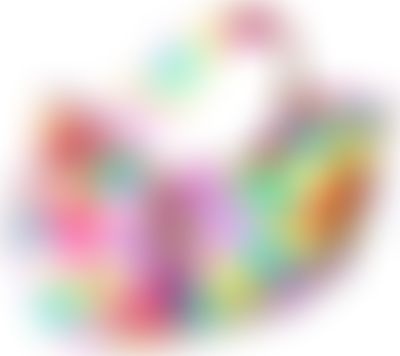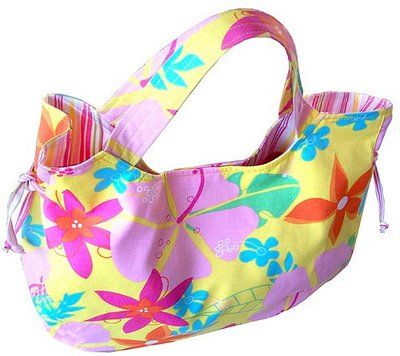 *Note: Images courtesy of "You Sew, Girl!" by Nicole Mallalieu

"A girl at work thought I was pulling her leg when I told her I made the bag I was carrying..."

- Julie - NSW (testimonial courtesy of You Sew, Grl!)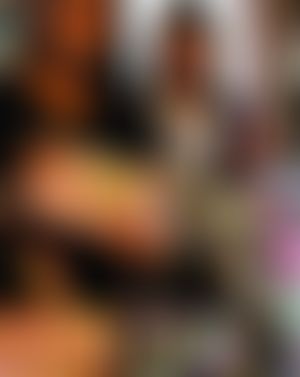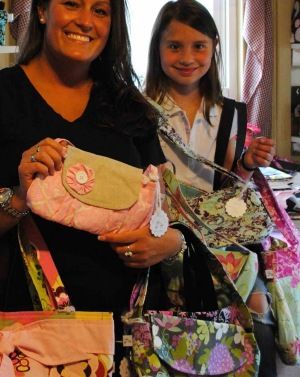 Better still,
you get to have heaps of fun
and

make tons of beautiful things
for your family and friends too...!!!
How about getting your own budding fashionistas involved in selecting fabrics?
Better still, how about making a bag to match each outfit - for yourself

and

your little ladies?
(... they're gonna think that
you are amazing
....)
Sounds like you might enjoy Making Handbags?
Scroll up and grab yours now...
before we run out!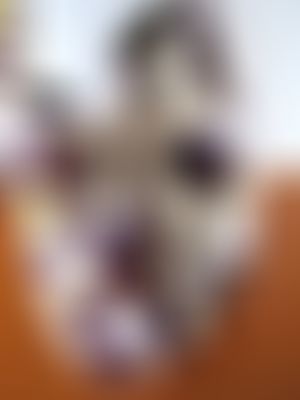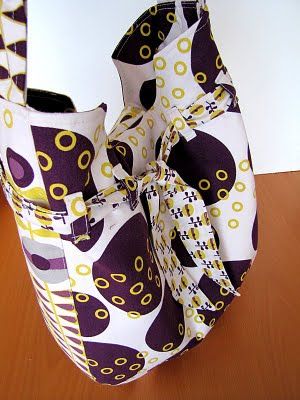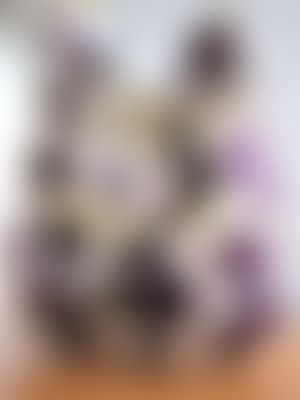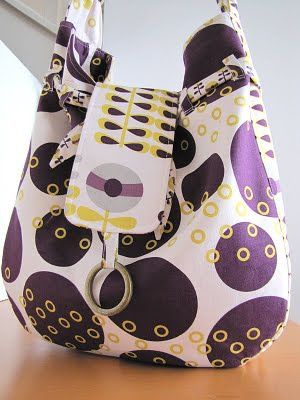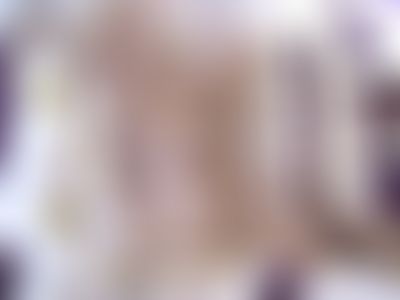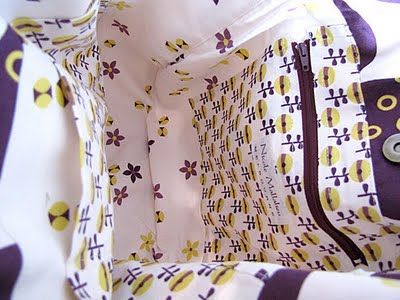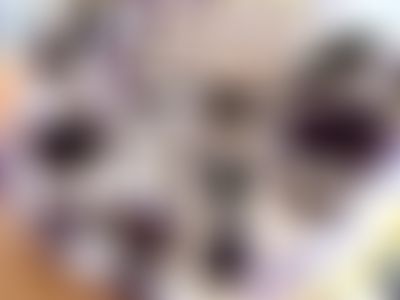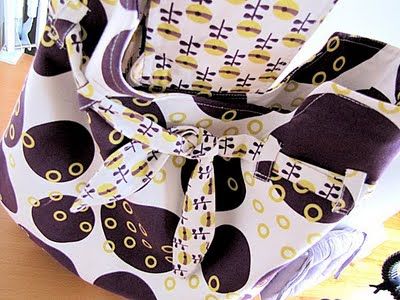 *Note: Images courtesy of "You Sew, Girl!" by Nicole Mallalieu

"I am so pleased with the purse you would think I had designed the whole thing myself.

It all went together in about an hour, everything fitted where it should and it was so easy."

- Gillian - Vic (testimonial courtesy of You Sew, Grl!)





So what's included in this pattern?
Lots.....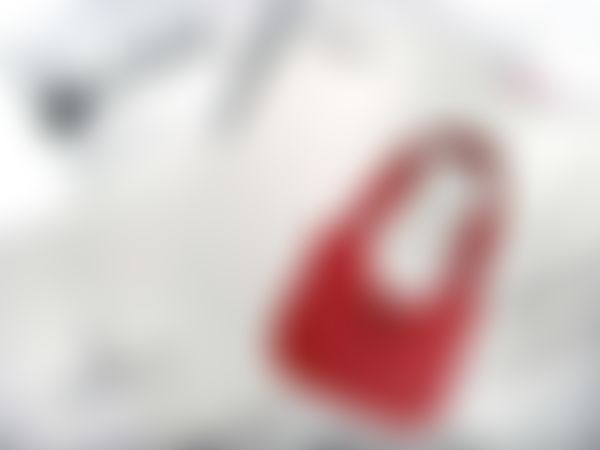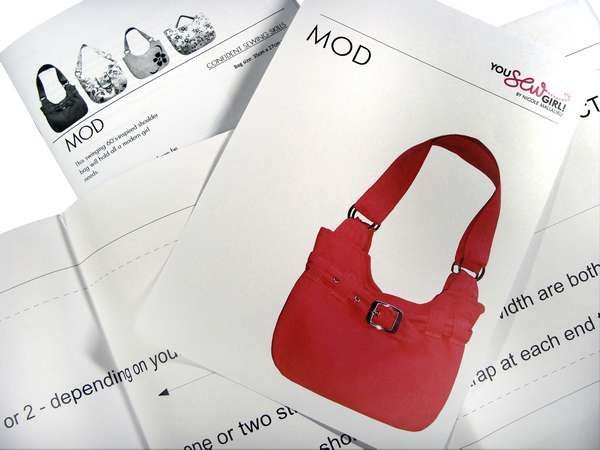 Unlike most of the commercial patterns out there....
Nikki's instruction is

so comprehensive

- you'd think it's a book!
Here's the table of contents:
A Few Note, Before We Began....
A.
Preparation
&
Cutting
B. Belt Loops - an optional extra
C. Make the Belt - Optional
D. Sew the Bag Body
E. Make and Attach O-Ring Loops
F. The Flap - Optional

Magnetic Closure - Optional

Decorative O-Ring and Loop - Optional

Piping - Optional

Bias Binding - Optional

Bagged (Stitched and Turned) Flap

Assemble and Attach the Flap
G.
Facing
H. Insert a Zipper in the Top of the Bag -Optional
I. Attach the Belt to the Bag
J. The Lining

Compartment pocket - Optional

Zipped Patch Pocket - Optional

Lining Gusset
K. Anchor the Facing to the Bag
L. Alter the Strap Size
M. Basket Variation
N. Cutting Instructions
O. How to Design Your Mod

And, life-size
pattern pieces
for you to cut and use!!!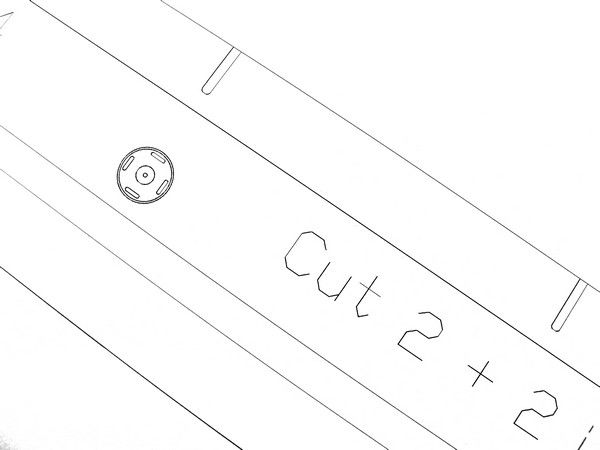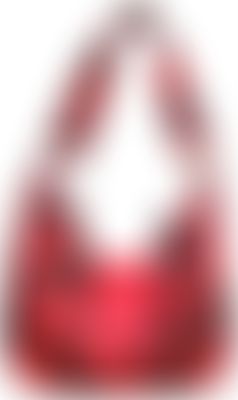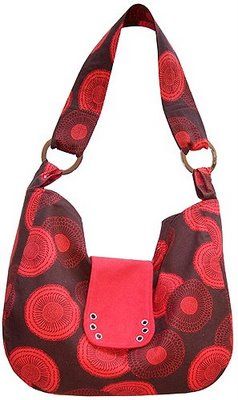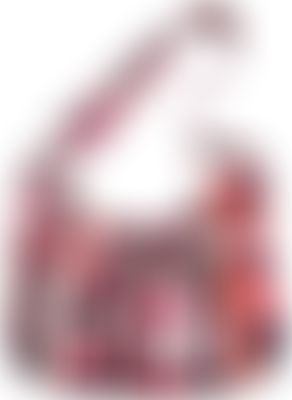 *Note: Images courtesy of "You Sew, Girl!" by Nicole Mallalieu

"You've created a monster! I can't stop making bags!!"

- Yvonne, VIC (testimonial courtesy of You Sew, Grl!)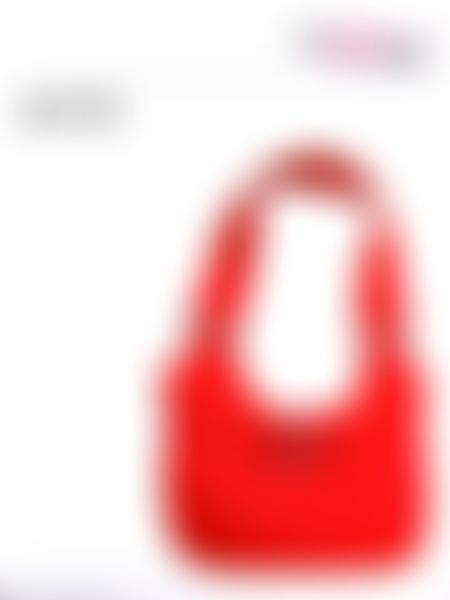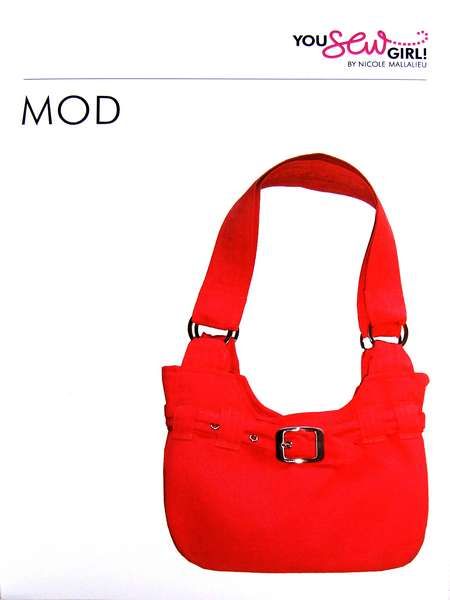 Attention.....!!
Like all patterns and instructions,
Please

Read

through everything


BEFORE

you start cutting and sewing!!!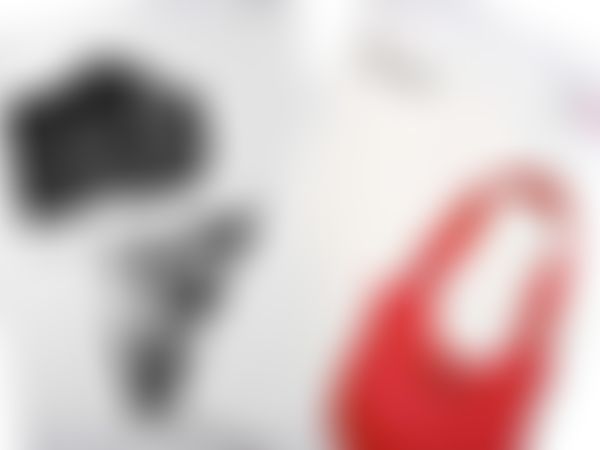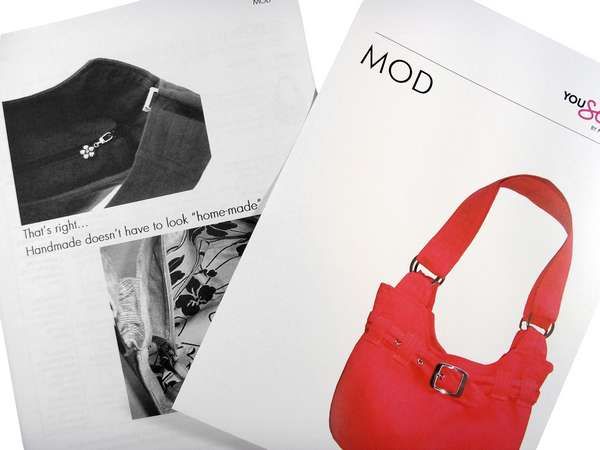 How Many Bags can you make out of this ONE pattern?
More than just another commercial pattern, Nicole's instruction will
inspire you to create
so much more!


Here are some inspirations from the designer herself.....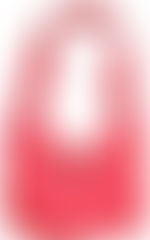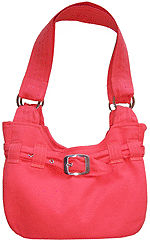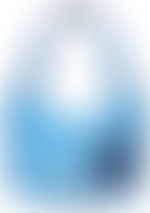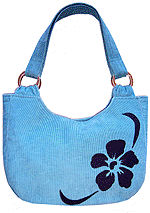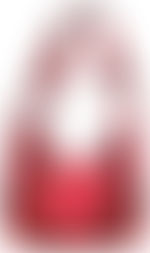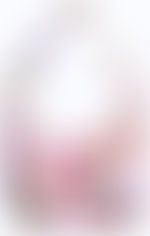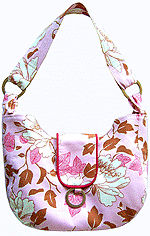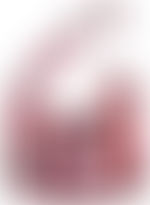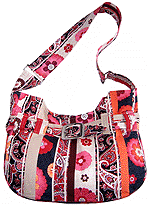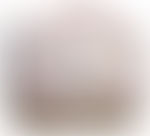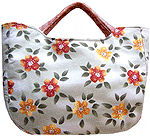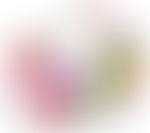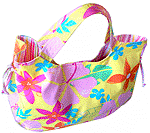 *Note: Images courtesy of "You Sew, Girl!" by Nicole Mallalieu
What would YOU do with your pattern....?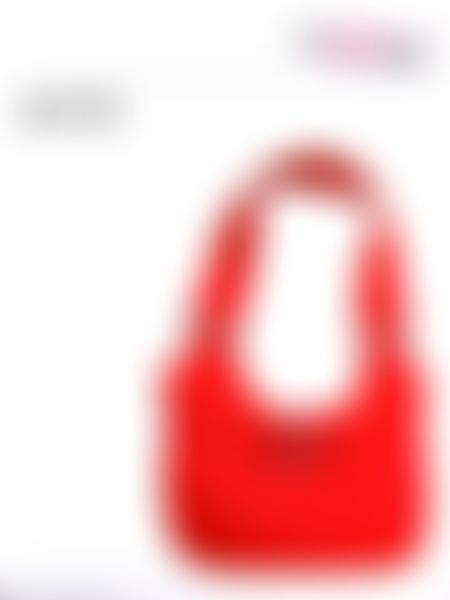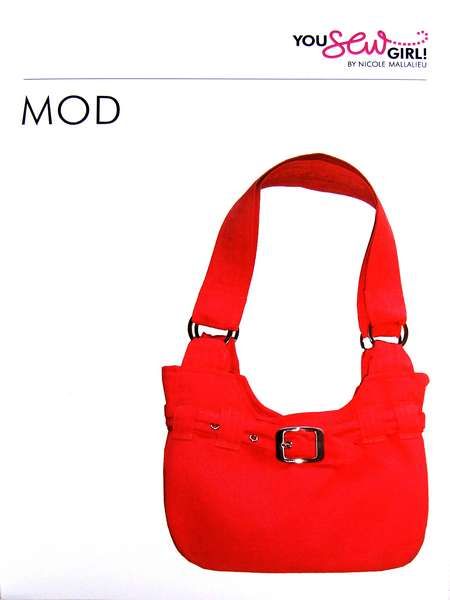 "[Nicole Mallalieu's] instructions are brilliant.

I took my time and worked through step by step and it went together exactly as she said.

I can't wait to make another..... I will definitely make more and I will definitely try some other styles as well, but this will be a favourite!

I've never really been a handbag person, but now I can make my own unique bags, I will be making them to match every outfit. Thanks..."

- Carol - NSW (testimonial courtesy of You Sew, Grl!)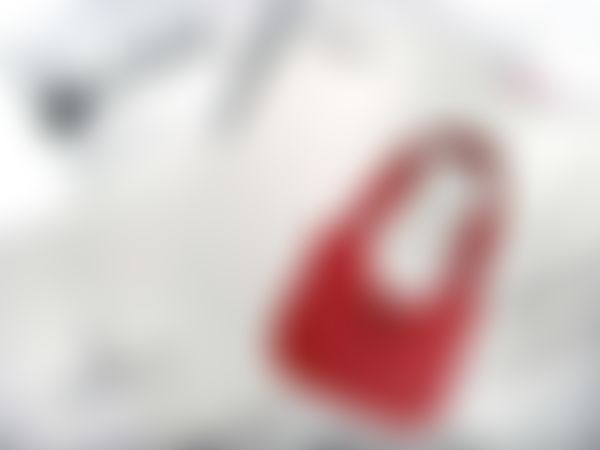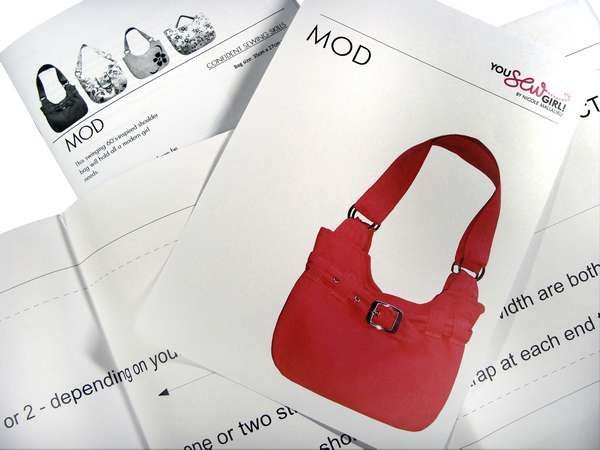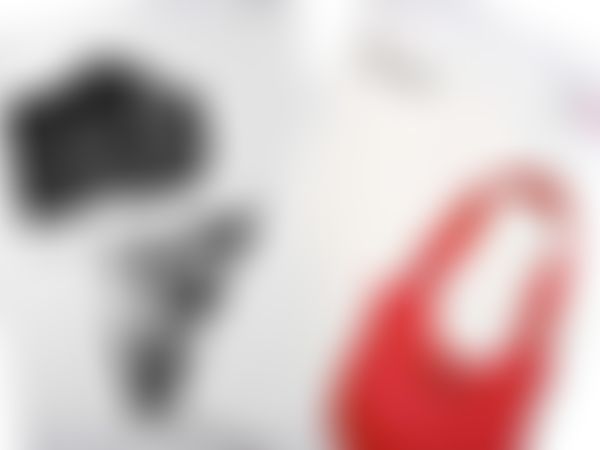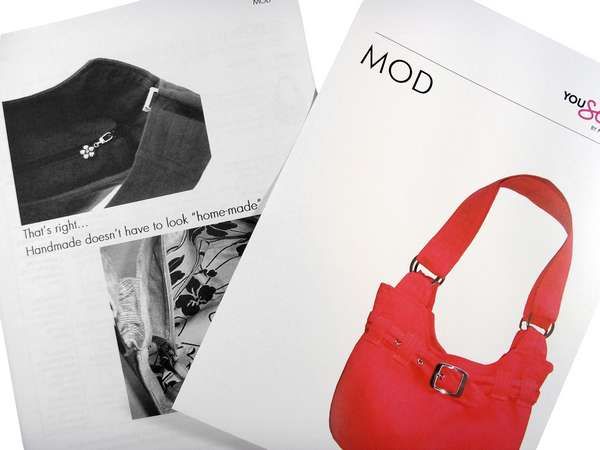 So the only question is....,
is ONE pattern really going to be enough, or do you need others?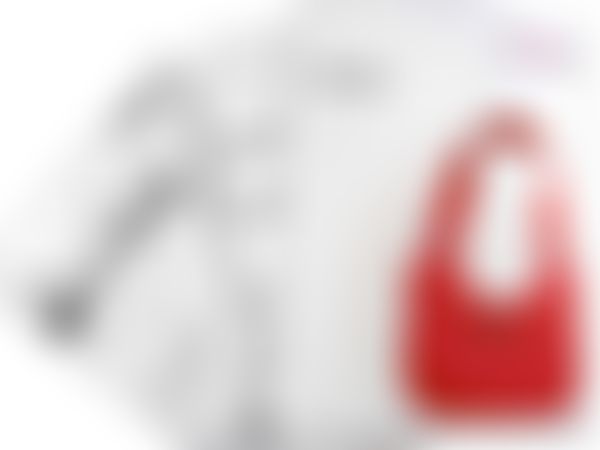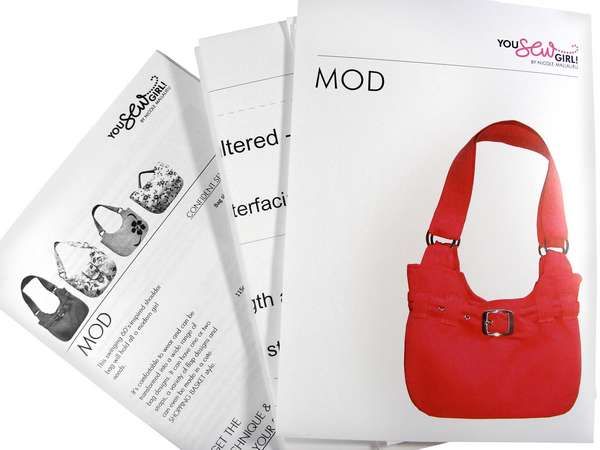 Simply
Add to Cart &
Order Yours Now!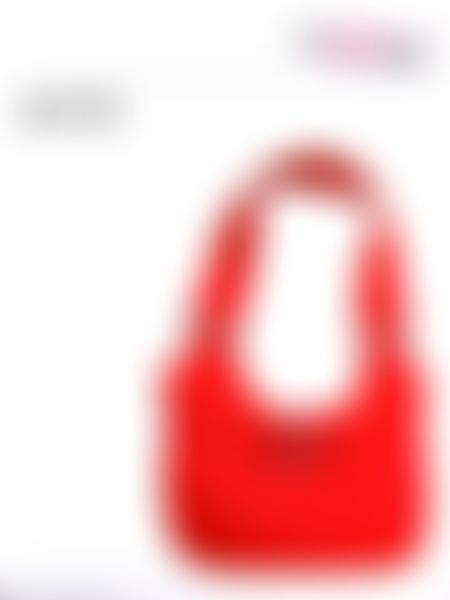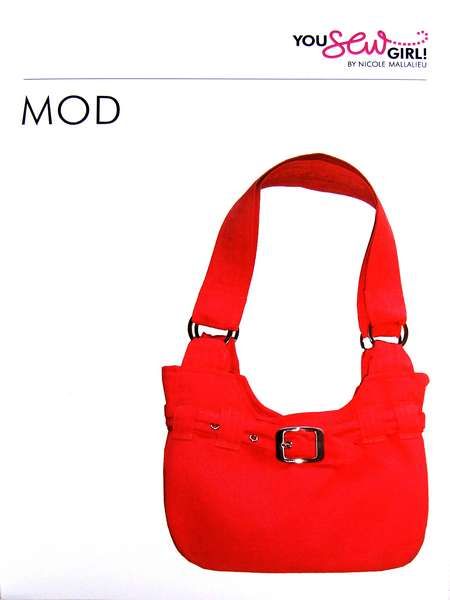 Easy Returns - 60 Days Money Back
Still Not Sure? That's Okay.
We understand. Because sometimes it's hard to know if you really want something, right?
Especially when shopping online!
That's why we provide 60 Day Money Back Easy Returns* to support you.
Because we know sewing - but You Know Best :-)
Your No-Worries
~ 60 Day ~
100% Money Back Guarantee...
Your purchase from us comes with our 60-Day Easy Returns option!*
In the unlikely event if it doesn't work for you in any way, simply contact us. You have sixty (60) days to try things out.
There's no rush. Take your time.
Beacuse we want you to have plenty of time to feel absolutely certain that you're enjoying what you've chosen!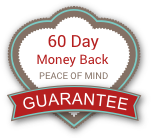 If you're not 100% happy - simply let us know and return the item in
brand new condition
, including
all original packaging intact
.
We will send you a full refund (excluding postage) promptly and courteously - No Worries!
Ready to Give it a Go?
Simply Add to Cart Now.
* Looking for the fine print? Check our terms & conditions for details*
Payment to Suit You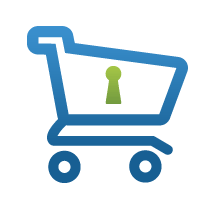 Shopping Online is Secure with us!
Just so we can get your item to you ASAP, we ask that you
complete payment within 5 working days
from committing to buy.
Please
let us know by email
if you would like to make other arrangements, such as waiting to purchasing other items for combined postage or waiting for pay day.
PayPal
- We reccomend payment via PayPal because it is fast, easy and secure. Simply choose
PayPal
when you check out.


Shop Now, Pay Later
- Want it NOW and can't wait til pay day? No worries. Just use
Afterpay
or
zipPay
when you check out. They will look after your installments, and we send your order now!


Layby
- If you're happy to wait, our good old-fashioned Lay-by is easy and stress-free. Simply choose
Direct Deposit
at checkout, transfer the first instalment (a quarter is ideal), and send us a quick email to confirm your layby. We'll send your goods when it's all paid in full.

Credit Cards
- To pay with
Visa
or
Master Card
, please
choose
Credit Card
as your payment method when you check out. Nice and secure.


For
American Express
, make sure you choose
PayPal
and follow their prompt to checkout with your AMEX card (instead of PayPal funds). You don't need to have a PayPal account to do this.

Bank Transfer
- Choose
Direct Deposit
as your payment option and our bank details will be made available to you on checkout.
NOTE:
Please use your name with a post code as Bank Reference when making payment. If you have an order reference starting with "N", you can use that one.

Remember
to
send us a quick email
whenever you've done a Bank Transfer, so we can keep an eye on your payment!
IMPORTANT:
Because your order is processed promptly once funds are cleared, there won't be time to make changes to shipping details, So
When You Complete Checkout
please help us by double checking we have the following:
Correct Physical Address

. Most of the time

PO Box

is fine, though we may ask you for a physical address if we end up using a courier instead of Aust Post.


Phone Number

for the delivery driver.

Any Special Delivery Instructions

.
Order Now - Before You Miss Out!
Delivery
Now, Let's Get Your Order On Its Way To You!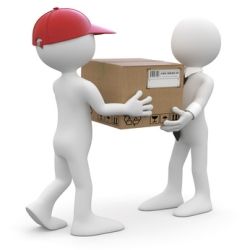 How long will it take to receive my order?
All fully paid orders placed by 5pm Monday to Thursday will be processed overnight and ready to send by our warehouse - normally the next day or following business day.
Orders placed on Friday and Weekends will be processed on Sunday night - because our warehouse operates Monday to Friday except Public Holidays.
Once it leaves our warehouse,
the actual time frame is up to the delivery services
. This can vary depending on your location and road conditions.
Any delivery time estimates shown are
estimates only
- so please use it as a guide line.
You'll receive a few email updates from our system as your order progresses, so please stay tuned on these!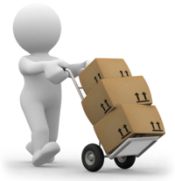 How will my order be sent?
We use a dispatch system that works out the most efficient way to send your order.
This way the postage works out fair and reasonable, and your parcel reaches you quickly as well -
because we know you can't wait!
That means your parcel
may reach you by either

Courier

or

Aust Post.
In general, larger items tend to be delivered by couriers, while small items tend to go by Aust Post.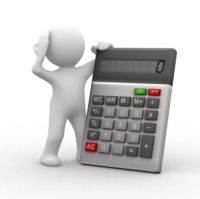 How is my postage calculated?
Great question.
Depending on
weight
and
dimension
, some times we are able to do Flat Rate across Australia, so the postage is the same no matter where you are.
Other times we use the Built-in Calculated system provided by Aust Post, and your postage is calculated
based on YOUR location.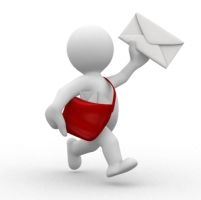 Can I get it delivered to my P.O. Box?
Depends on the item (and its dimensions), because
Aust Post have size restrictions
and couriers are NOT allowed to deliver to a P.O. Box.
Please check with us when in doubt.
If you have nominated a P.O. box, and the item is within Aust Post size, then it will go by Aust Post. Most of the time, this
is
the case.
When your item is too big, or being sent directly from our supplier, then we need you to provide a physical address so we can send a courier.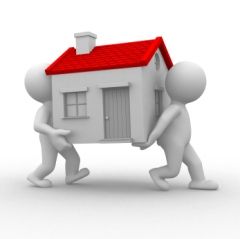 Can I get my order sent to a different delivery address?
Your sure can!
When you check out, you can choose to ship your order to your billing address or a different address.
Simply choose the second option, and then fill in the shipping address of where you want you parcel sent.
Please double check we have Your Correct Address so your order can find its way to you!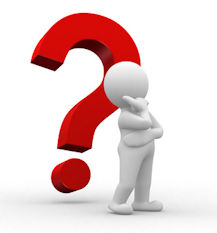 What if courier services are not available in my area?
Some locations are outside of courier services....
In these cases we CAN arrange for your order to be deliverd to your local post office.
But please
provide us with a street address
(street number & name) - even if it is the only Post Office in town - as if it is an office address.
A phone number would help too - this will avoid delays.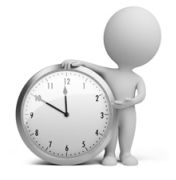 What if I need my order urgently?
No worries, we will do our best. Just let us know.
Please give us as much notice as possible - especially for special occasions like birthdays!
In most cases, we CAN
arrange an upgrade
from Regular Post to Express Post for a little extra.
Please contact us first so we can update your invoice to show the correct amount.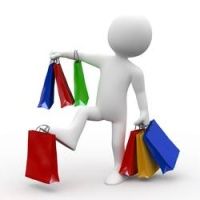 Do you offer combine shipping?
I want to order more than one item...
Sure! Please
"Add to Cart"
for all the items you want and let the system work it out for you.
If you're unsure, let us know.
A quick message is all we need.
This way we can double check the postage for you. Simple!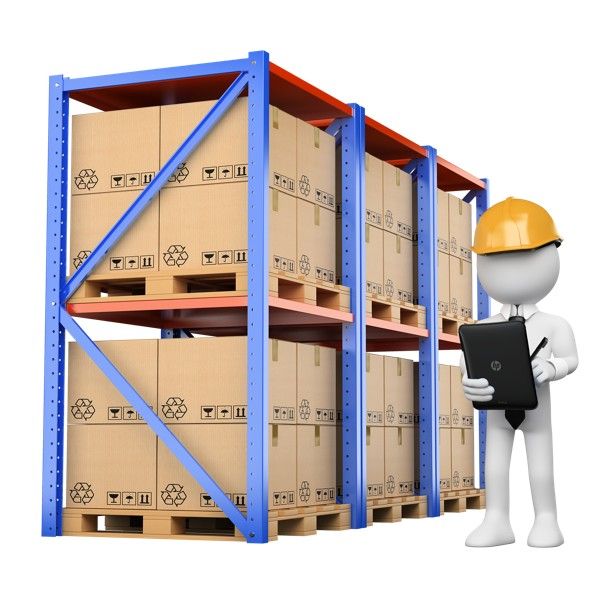 Can I pick up my order?
No. Sorry - unless you're picking up furniture directly from our supplier.
Because most of our items are located in a commercial warehouse - with
NO public acess
.
There is no shop front - because that's how we can pass on the savings to you!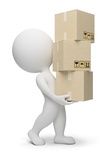 Some useful things you might want to know:
Combined Shipping

- We are happy to combine shipping for multiple purchases based on the combined weight and dimensions of your items, so add what you like to cart as you go, and check out our shop to see what else you like... you never know what you might find!

All items we sell are

Stored in a Clean and Smoke Free Environment

so You can Rest Asured they will be In Top Condition when they arrive at your place.


Packaging & Sending

- All your items will be packed well and we do everything we can to make sure you package arrives safely. In the unlikely event something does go wrong with your package, please contact us via email. We do our best to resolve any concerns.


Prompt Shipping

- Your package will be sent to you promptly once payment is cleared. In most cases it will be dispatched the next business day.


Packaging Materials

- We endeavour to support "green policies" and recycle

clean

packaging materials whenever possible. Brand names on packaging material may not necessarily match the content.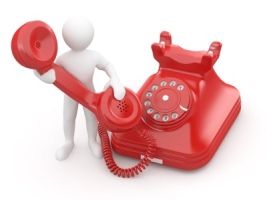 !!! IMPORTANT !!!
The Courier Needs Your Phone Number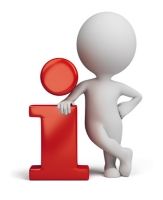 When you're completing check-out please
make sure your

best day time phone number

is included - because the courier requires a phone number.
Generally they may never ring you - and they tend to just turn up anyway. But their office needs to have your phone number on file for "just-in-case".
If you have any special delivery instructions, please let us know.
It is
best to providing these details by

sending us a quick message
- this means your parcel will be dispatched to you faster.
Act Now and We'll Get It To You ASAP!
Why Shop With Us?
Because we're here for you.
and your sewing needs.
Sew Much Easier is founded
by
a sewists,
for
fellow sewist :-)
We're a surprisingly small team that put a great deal of thoughts into what we do and how we do it. We stock only a handful of curated sewing goodies - each one carefully
hand picked and tested
ourselves.
Everything we stock
only
make it to our online store
if
we absolutlely LOVE them - for our
own
sewing. Because we're only interested in handing over
what YOU would be happy with
.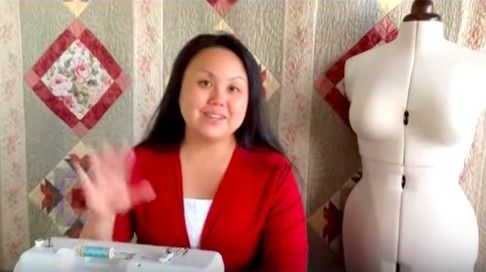 Hi, I'm Shelley.
I confess that I'm a fabric addict. And I love nothing more than geeking out over the ins-and-outs of sewing machines - and all the bits that come with it. Presser feet are my specialty :-)
I've been
sharing my passion
of sewing all my life - with a career in fashion design and patchwork teaching - and now
I serve fellow sewist everywhere
by delivering sewing goodies to your door. And that's only the beginning.
Long after your first purchase - whether it's a sewing machine, dressmakers dummy, or some bobbins - we'll be there to
celebrate your joy
in the simple act of making something by hand.
Simply drop us a line and...
we'll be there whenever you need help. Any time.

xoxox
P.S.
I know you're a savvy shooper. And you understand the value of
Buy Well, Buy Once.
Because you want to be
100% confident in the quality
of your purchase, so that you can be 100% confident in your sewing!
That's Why...
I'd like
to make sure You are

100% Happy
- so take your time, take a couple of months - get to know your sewing goodies from us.
And in case you change your mind - No Worries. Because shopping online should be stress-free!
Give it a Go Today. You'll be glad you did.
So, Go Ahead!
P.P.S.
Join
Thousands of Happy Sewists
Australia-wide, and be part of our caring creative community. Contact me (Shelley) any time for technical advice or anything sewing related.
Stay in touch - I'm here for you
:-)
Last but Not Least...
When you've made something with goodies from us...
Remember to send me a photo.
Because I'd LOVE to see Your Work!
Got a Question?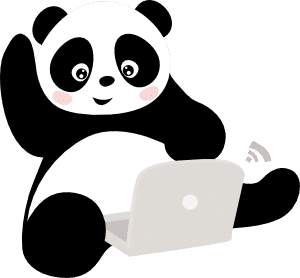 Where Are We?
While Melbourne is our home, most of our goodies are kept in a commercial warehouse in Sydney. They aren't open to the public and there's NO shop front.
That means for most items...
We are Not Able to Offer Pick Up.
Instead we provide fast & low cost delivery to your door :-)
The Only Exception is for Furniture - pick up can be arranged from the supplier directly.
Would you like
more information
on this item?
Can we
clarify anything else
for you at all?
Please feel free to Call

1300 88 11 59



or Send Us a Message anytime

.

Your message will be responded to ASAP, usually within 24 hours and during business hours, Monday to Friday 9am to 5pm Australian Eastern Standard time.

In case the phone line is busy - please leave a clear message with your contact number (including area code) and we'll call you back.

Cheers

!



Reviews
Be The First To Review This Product!
Help other Sew Much Easier users shop smarter by writing reviews for products you have purchased.