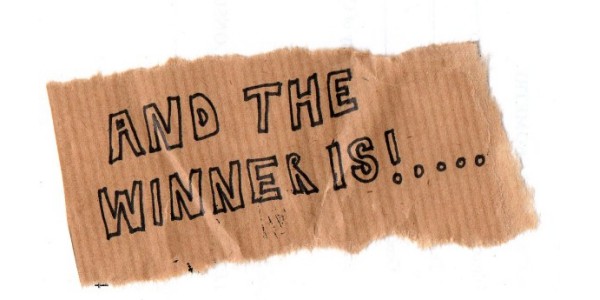 We have a Winner... for our first lucky draw!

Congratulations, Jenny Chiu (from NSW)!!

You are the winner of our very first lucky draw.
To be honest, I'm just as excited as all of you who have join our first lucky draw!
Here are the official results from the good people at Random.org
Ta-Daaaaaa…!!!
Congratulations, Jenny!!

Now, on a separate note….
I'd like to say a BIG Thank You to each and every one of you
who have entered our Lucky Draw at Sew Much Easier….

To show my appreciation



I'd like to make it possible for youto own a trolley case too.
While there are NO red ones left,
There are still have a few of these trolley cases left – in black.
For all My Lucky Draw Entrants ONLY…

Just for you, at $97.00 (plus postage, while stocks last),
This Black Trolley Case is ALL yours!
Considering the RRP of these trolley cases are $149.99 – you get to save $52.00 (which could go towards some fabric, maybe?)
The only catch though, is that we are down to the LAST 11 (eleven) cases.
That's all we have left – ever – in this style.
Because The supplier has long run out, and they do not plan on making them any more.
That means you probably won't find it anywhere else (and certainly not within Australia that I know of).
Simply Click Here to Grab Yours Now!
Get yours NOW, and let your sewing adventure BEGIN this summer!
xoxox
P.S. Remember – there are only a few trolley cases left. First in, First grab!