Adjustable Bias Binding Foot Universal (Snap-On to suit 7mm and 5mm machines)
Dressmaker's Secret

Exposed:


Perfect Binding on your project
Done Easily & Quickly every time!
Read on

to find out more...

Are you
sick
of avoiding sewing projects that call for bindings...

because you don't know how?
Despite your best attempts....
Have you found that
bias bindings seem to have a will of their own

and
won't go
where you want them?
How many times can you unpick

a
failed
project without pulling your hair out?
Most of us have experienced this... sometimes all too often!
When your project calls for binding to finish its raw edge, normally the binding itself has to be cut on a bias (which means diagonally to the straight grain of your fabric).
Bindings cut on the bias have the most amount of flexibility so it can go around curves like neckline and armholes smoothly.
The down side of having this flexibility means plenty of movements...... and that means your binding will stretch and wiggle as if it has a life of its own!
Imagine trying to get it to follow your curved edges precisely, while doing your best to make sure your stitches are neat, even, AND catching ALL layers...!
Ask anybody who sews.....


There's

NOTHING more annoying

than having to pin down your bias bindings a million times.....

.....especially
when you go to sew them
.

OUCH!



What
would it be like to
NEVER have to unpick
a poorly attached binding....
..... and
No more

"ouch"

moments from pin pricks
(see below. Looks familiar?)...
ever again?
What if

sewing on bias bindings was

easier

than you think?
Imagine
being able to
finish ALL your edges neatly
with bias bindings, on your own machine,
done easily, quickly, and with Great Results EVERY TIME
because you know how!
Often the hard part is to come up with exactly the right tool, for the right job, at the right price.

"How amazing...! This little foot solves all my binding issues.

Without it, no matter how much I pin, I inevitably miss catching some part of the binding on the flip side and end up with big gaping bindy bits.

Not any more... Now I love sewing bindings."

- Michaela, a Happy Customer
As a formally trained Fashion & Textile Designer, and now a Quilter and Patchwork Teacher I have spent 10 years sharing the joy of Patchwork and teaching others.
So I know that how much easier it will be for you to
create
beautiful results with less frustration and physical discomfort
simply by having the right tools for the job.
After all...
we all want to have fun enjoying our hobby
and rather than struggling and swearing... right?
The Secret Weapon

that takes the stress out of sewing on binding is a

Universal Adjustable Binding Foot (this is the clip-on or snap-on version).
The full name is "Universal Adjustable Tape / Bias Binding Foot".
A VERY specialised tool, all this foot does is put bindings around the cut edge of the fabric (often a contrast colour, might even be in completely different weight / type).
Using this foot
ensures your binding is always neat and professional-looking
; without any hand tacking or excessive pinning.
This Generic Binding Foot is the perfect partner for your Janome
Computerised
Sewing Machine, such as a Janome 19110 (which we also sell. See our other listings).
This foot also fits your
Basic Front Loading
Janome models, such as Janome RE1306 (available from K-Mart).
Best of all, it will even fit your embroidery models with
High Shank
- as long as it takes clip-on or snap-on feet!
Designed to fit ALL Janome Models (and other makes)
, it has been made to equivalent specification by a reputable manufacturer and it has the same quality workmanship.
This
Generic Universal Adjustable Binding Foot
will soon be your indispensable companion:
A perfect partner for your Low Shank Janome Sewing Machine, such as a Janome 19110 (which we also sell. See our other listings).
Designed to fit all Janome and other brands of domestic machines - perfect for everyone!
Made with durable Metal & clear Resin, this Binding Foot has been made to equivalent specification by a reputable manufacturer and it has the same superior workmanship without the price tag... so you can go fabric shopping with the money you save (YAY)!
You may have seen other type of binding foot that has a "cone" shape, and the whole thing is made of metal?
Well, Here's what a budding seamstress finds when she tried on the "cone" type:

"I was so excited about my new binding foot with a metal cone, I couldn't wait to test it out... but I was soooo disappointed....it's not adjustable so only one width of binding can slot into it.

That means I'm stuck to work with just one size binding!

So, determined not to let this set back deter me, I went directly to eBay and ordered one. My new adjustable foot arrived and it's soooo easy to use and I love it!"

- Angela, a Happy Customer


What makes this foot "universal"? How does it adjust?
Take a closer look, you will see two adjustable screws or "dials".
The screw or "dial" closest to the

red

marking
is where you can make
adjustments to suit the width of your binding
(which has been pressed into its finished size ready to go).
As you move the screw or "dial" in or out, you will see the slot in front of the presser foot change size...
This is the slot where you "feed" your binding through.
The red markings are in millimeters (mm), so it's easy to adjust it to suit bindings with
widths that ranges from 5mm to 18mm (see note below)*
.... this means you're covered for most sewing projects imaginable!


While the

RED

markings on the foot show 5-10-15-20mm, the maximum binding width it can do is 17-18mm.
So if you absolutely NEED to make 20mm (2cm) bindings, then this foot will NOT go that far (not sure why they put the marking there in the first place).
The
maximum
measurement is in fact
17-18mm (which covers most store-bought binding widths anyway).

How do you work out the correct binding width & adjust the foot accordingly?
First,
measure your binding
folded
, as if it is already finished.
That's your binding width.
The true "reading" should be at the end of the screw (you can see it through the plastic), and NOT the faint line which is the edge of the plastic guide (they looks like two little triangles when you look at the foot from the front). Hope you can see from the picture above....
So when you adjusted the foot to the maximum it will go, it actually looks like there is a line that stops at just over 10mm (that's the faint line mentioned above), but if you look at it from the front (where the bindings go in), there is more room for a wider binding.
The end of the screw finishes a bit over the 15mm marking. It won't go any further because there is no more thread on the screw. So does that mean you can only do bindings up to 15mm wide? Not necessarily.
If you measure the actual slot width, from the little folded "lips" on the left hand side to the end at the right hand side, and the
maximum measurement is in fact 17-18mm
(which covers most store-bought binding widths anyway).




Now, what does that other screw or "dial" do?
It determines where your stitching goes in relation to your binding.
Would you like it really close to the edge? Or a bit further?
You can change this by adjusting this screw / dial, or change your needle position instead.
Next, feed your binding through the slot....
..... and place your fabric BETWEEN the opening of your binding and start sewing.
It's as simple as that!

TIP:
You might find it easier if you feed the binding through the slot BEFORE installing the foot on your machine.
This method may or may not suit your project, because each fabric is different. Give yours a try.....

This foot goes onto your machine just like any other clip-on or snap-on presser foot.
It is designed
to fit most brands of domestic sewing machines.
When you try sewing your binding on WITHOUT this foot, you will find:
You end up with "gaps" where the bindings miss the fabric.
Your curve lines turn out "bumpy" instead of smooth.
Now, you either resolve to pinning the living daylight out of it (and do your best to avoid pin pricks), or simply hand-tacking it all the way. Not fun....
Worst of all: you go to unpick the problem area for the zillionth time, only to find that you've got a permanent perforation (from all your previous unpick attempts) where your stitches should be. So you'd have to start all over again....!
Why?


Because the weave of your fabric can only withstand a limited amount of manipulation, especially on a curve!
You see, each time you push the fabric through the machine, the needle & thread push aside the fibres, create holes and "lodge" themselves in to your fabric.
Which means each time you remove an unsuccessful attempt, some of the holes are left behind.....
This causes stress and affects the weave in your fabric, and that's where your problem begins... put your pattern against your piece now and you will see that all the unpicking has cause enough distortion. Oh NO!
So, What's a Budding Seamstress to Do?
Get a Universal Adjustable Binding Foot and Experience the Difference for yourself...!
What this method does is simply feed your binding and fabric through as you stitch them, eliminating the need for pinning or basting.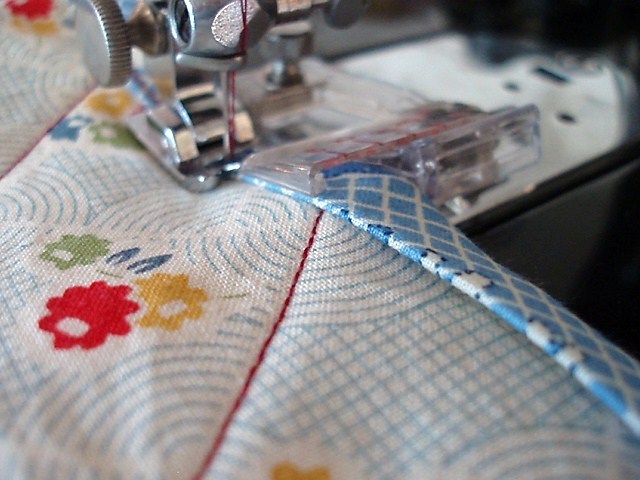 Keen To Try It Out For Yourself?
I'm so sure that you are going to love your new Universal Adjustable Binding Foot, that I am willing to
completely guarantee it...
so you'll be able to try it out for yourself and see first hand how much of a difference it makes
absolutely risk free!


I will tell you more about the guarantee in a moment..
But first, as a special thank you for buying from us, you will receive the following super bonuses:
Super Bonus Number 1 -
Be Kept in the Loop for any Specials and Limited Offers
From time to time we come across great products and share specials deals exclusively with our valued customers. By purchasing from us you are automatically a valued part of our community. Enjoy!
Super Bonus Number 2 -
Valued at $275, Yours FREE!
5 Personal emails to me (Shelley)
- Gain expert advice from your online fashion design, quilting and sewing craft expert. Ask me your most burning questions for anything to do with how to use your walking foot, sewing, patchwork and colour selection. What better opportunity than being able to communicate one on one with someone qualified to give you the right advice?
This alone makes this an outstanding offer unique anywhere!



Grab yours now and you can experience:
Easy, perfect binding whizzed up on your machine......

Absolutely Stress-Free!

Get your project

Done On Time

for that special occasion: whether it be a birthday, anniversary, or wedding!
Save bucket loads of Money by avoiding costly mistakes - so

you can go fabric shopping (YAY)!

A sense of achievement

, because you've made something with a professional method.

No more

piles of unfinished projects - instead, you will churn out lots of goodies for your family to enjoy this Christmas!
Great finish to everything you've made -

your friends will be dying to know your secrets.....
Here are examples of some awesome projects you can make with bias binding:
What's more.... the money you invest in this essential tool is nothing to
how much more you'll enjoy
your hobby with your new found secret weapon...
Plus, you can now
experience the difference of Universal Adjustable Binding Foot for yourself absolutely risk free.
I know you'll be glad you did.
Here's how...
Your No-Nonsense 60 Day
100% Money Back Guarantee...
This item comes with our No-Nonsense, 60-Day 100% Money Back Guarantee!
In the unlikely event when the item doesn't meet your expectation, be sure to contact us within sixty (60) days.
We want you to have plenty of time to feel absolutely certain that you have what you've paid for!
If you're not 100% happy simply let us know and return the item in
original condition and packaging.
We will send you a full refund (excluding postage) promptly and courteously - No Questions Asked.
That means No Risk to You whatsoever!
BUT....
Make Sure You Act Quickly.

We Have A Limited Number In Stock.
.. Get Yours
Now
While Stocks Last!
Simply

Click The Add To Cart Button

To Get Yours Now!


P.S.
Remember when you shop with us, all your purchases come with our
60 Day No Nonsense Money Back Guarantee... No Questions Asked!
Not 7 days, not 14 days, or even 30 days... You have TWO WHOLE MONTHS to be 100% sure you are happy with your purchase!
So you've got nothing to lose from buying right away.
P.P.S.
Act now to take advantage of our
FREE BONUS
of five personal emails to me (Shelley) for technical advice or anything sewing related. Hurry! Don't miss out...
We know sewing. But you know best.
Sometimes things don't work out according to plan. Not to worry - we have a 60 Day Money Back Guarantee to support you.
Your No-Nonsense 60 Day
100% Money Back Guarantee*
In the unlikely event when the item doesn't meet your expectation, be sure to contact us within sixty (60) days.
The benefits under this Guarantee are in addition to other rights and remedies under a law in relation to the product you have purchased.
We want you to have a plenty of time to feel absolutely certain that you have what you've paid for!
If you're not 100% happy simply let us know and return the item in original condition and packaging.
We'll send you a full refund (excluding postage) promptly and courteously - No Questions Asked.
So you can be sure you'll be happy with your purchases!
*Looking for the fine print? Check our terms and conditions for details.
Binding Foot

By:

Alison B, Melbourne

on 15 December 2016

Great little binding foot! easy to use (just needs a bit of care around the corners). Highly recommend.

(5)
Can't wait for it to arrive? We will get it to you ASAP.
Prompt Shipping - Your package will be sent promptly once payment is cleared. Usually it will be dispatched the next business day.
Combined Shipping - Want to save even more? We are happy to combine shipping for multiple items in your cart... it gets worked out when you check out.
Packaging and Sending - All your items will be packed well. We do everything we can to ensure your package arrives safely. In the unlikely event something does go wrong, simply contact us and we will do our best to resolve your concers.
Packaging Materials - We support "green policies" and recycle clean packaging where possible. Sometimes brand names on packaging may not necessarily match the content.
Simply click "Add to Cart" now and complete checkout so we can get it on it's way to you.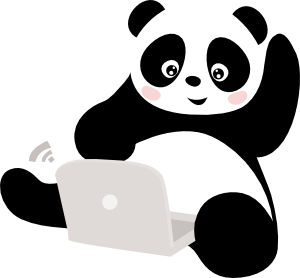 Would you like more information on this item?
Can we clarify anything else for you at all?


Please feel free to use the form below, or email hello@sewmucheasier.com or phone 1300 88 11 59.

Your message will be responded to ASAP, usually within 24 hours during business hours, Monday to Friday 9am to 5pm Australian Eastern Standard time.
---