Adjustoform Diana Petite Mannequin Size 6 - 12
Who Else Wants A New
Mannequin for dressmaking
Conveniently Delivered
Anywhere In Australia


At Budget Price?



"Here's How You Can Have
The BEST tailor-made wardrobe
Without paying an Expensive Tailor for it..."
Size Petite (Dress Size 6-12)
Bust: 30'' - 36" or 76 cm - 92 cm
Waist: 22" - 28" or 56 cm - 71 cm
Hips: 31" - 37" or 79 cm - 94 cm


Torso Length (Adjustable)


Nape to Waist: 36 cm - 41 cm


Congratulations on your decision to shop around for a new dressmaker's dummy.
Your

sewing adventure

is about to

get even better!

Imagine if you could
.......
Whip up

all the dresses

you've ever fallen in love with
- in blogs, magazines, Instagram & Pinterest...


If Only
.......


You already have a sewing assistant next to you - to help you with fitting - from start to finish.
Wouldn't it be good to have a body double - in your
exact measurements
- so that you can get the perfect fit - first time, everytime?!
If you're looking at this Dressmaker's Dummy, chances are...
You're learning to sew, and you need one for fitting & draping.
You sew for others, but struggled with fitting when they're not there in person.

You're making something special for yourself, and fed up with trying on half-pinned garments all day long!

You're not alone. Work-in-progress Dress fitting is fiddly (and full of pins) - but unavoidable. Because getting the right fit depends on it.

"I'm a complete beginner and total novice to sewing so didn't want to spend too much money but at the same time, really wanted something to help me better visualise the patterns and create items that fit.

At least for me, this dress form fits almost perfectly - literally every measurement is "spot on"...makes this very easy to use.

This is my first mannequin so I have little to compare it with - but I think the dials are simple to use, and adjusting them to the correct measurement is pretty easily.

I am happy with this affordable, entry level dress form - great starter unit for beginners such as myself."

- Jocelyn, a Happy Customer



What if getting your dress to fit perfectly was easier than you think?
Often the hard part is to come up with exactly the right tool, for the right job, at the right price. Of course, there is no doubt that in order to create beautiful garments, you need to practice.....

But the first step is having the right equipment on hand.
The Secret

of Perfect Fitting is with an

Adjustable Mannequin

(that acts as your body double while you work).


Simply adjust the dials to your body measurements - then pad her up to reflect your shape because no two people have the same curves :-)
Here's a little bit of insider information...
Having worked for a decade or so behind the scene in the clothing industry, I was formally trained as a Fashion Designer - and later spent
10 years teaching
others the joy of sewing. I like to share insider tricks, and I believe in doing things properly.
Now, let me share a little-known secret from behind the scene...
Store-bought sewing patterns rarely fit properly, straight out of the pack.
The best way to achieve perfect fitting is to simply make a "trail" garment in calico first, put it on the dummy, then complete the fitting by pinning and making adjustments. If you didn't have time to do this, at least check your pattern by pinning it on the mannquin first.

Taking the time to do the fitting properly on your mannequin is worth your while - because it will give you a custom-fit result, also
avoid
wasting time and

good

fabric!
Think About it...
Most sewing patterns (such as McCall's, Butterick, Simplicity & Vogue) are made with the average population in mind.
But since when are you merely
average
, anyway?!
How would store-bough patterns fit you any better -
if you're having trouble buying stroe-bought clothes in the first place.
Right?
By working with YOUR own body double - you can be
100% Confident of a Perfect Fit
- simply by starting with an Adjustable Mannquin that's been set up to replicate you!
So, How Does an Adjustable Dress Form Help?
A dress form will make garment making and alterations
easier, more satisfying and more rewarding than you ever thought possible.


It's the only sure way of achieving a really
professional look
and a
bespoke fit
to garments, whether you're making clothes for yourself or someone else.
When the
adjustable dressmaker's dummy has been adjusted to specific measurements it

becomes a replica of you
(or your friend, or family member... whomever the garments are for).
And that's why tricky tasks like pattern fitting, fabric pinning, tacking, setting in of sleeves and darts, and many more tricks of the trade can be carried out on the mannequin, avoiding the irritation (not to mention the waste of time) of constantly trying the garment on, and taking it off, and back on again...
Hey, making your own clothes is supposed to be FUN, remember?
Keen to Give it a go yourself?
Simply Add to Cart Now.

Meet your very own Mannequin for Dressmaking....
Her name is Diana.
("Nice to meet you..!" she says)
Sometimes known as
dress form
, even
dressmaker's dummy
(awwww... we KNOW she's not dumb, even if she doesn't have a head)........
.......
Diana might just be the dressmaking buddy you need!!

An ideal sewing companion, Diana is a fully adjustable dress form.
She can help you with:
pattern adjustments before cutting,

better fittings and alterations, and

an opportunity to learn draping - just like they do in a real couture in Paris or Milan!!!
Sounds Exactly Like the kind of Help You Need?
Why Not Get One and Experience it
Yourself...!

"I got this great dressmaker's dummy and find that it works for its purpose.

Its lightweight and easy to move around. The setting make it easy to adjust to my measurements.

I also use it with a black turtle neck over it, to take pics of my garments for ebay use.

It's well worth the money and I'm not a novice at sewing, been doing it for 25 years, so I know a good deal when I see one.

Compare to some cheaper models, this one is much better made without costing much more. Being British-made, it WILL last the test of time.

I also have a great tip to share for adjusting bust lines, because I realised that her bust may not look anything like your bust (or mine)...

So here's what I did: I put my own bra on it, and then stuff it so it matches my chest size and look. Simple solutions for a perfect bust line... every time!"

- Susan, an Expert Dressmaker


Diana has some nifty tricks to

help YOU

...
Achieve

perfect fitting

first time, every time!
Check out....
Her

twelve (12) dials

make it easy to change the dimensions of the body, including settings at the neck for smooth collars and necklines.
Her

8 piece body

allows for even distribution of measurements, for a realistic and flattering fit.
The height also adjusts, and a

hem gauge

comes included to mark the hemline for skirts and dresses.
Valour / foam covered makes it

possible to pin

your fabric and pattern in an angle, so you can always check to make sure you get a perfect fit!
Did you know that her

torso can be lengthened

when a longer back measurement is required...? Just another secret for advance dressmaking!
Her neck is also fully adjustable with an auto-set system and a BONUS useful pin cushion too!!!
The lady has strength - made from a strong yet flexible plastic material, hollow on the inside for adjustablity, and covered in nylon foam-backed fabric.
Standing tall and proud with a stable

four legged stand

- she will be there for you whenever you need her...
Diana is available in 5 sizes (you're looking at a

Size Petite

in this listing) - covering anything from petite to va-va-voom!
Her full shoulders are life-like and essential for a better hang to sleeves - which beats trying on half-finished garments with pinned-on sleeves (ouch)....!!
Sounds Good?
Order Now to Try For Yourself...!
Yes, Diana comes from UK...
...just like

that

other Diana :-)
Unlike many other cheaper dress forms
(mainly made in China),
you will find these MUCH better made...
That's because the manufacturer, The Adjustoform (A. E. Arthur Group), is the
largest and longest established worldwide manufacturer
of adjustable mannequins for dressmaking....
talk about being a specialist!
At the factory in Ashford Kent, England, adjustable dress forms are manufactured using the
care and skills of over 40 years experience
to offer customers
adjustable dressmaking models of the highest quality
, in a wide choice of designs, to suit every need.
Remember - You

do

get what you pay for.

Buy Well

,

Buy Once

.
Do I Really Need a Dressmaker's Dummy...?
More to the point:
Can you really do without one....?
If you're interested in designing and making your own fabulous outfits, a career in fashion / costume design, an income from dressmaking or alterations, or simply need to whip up a batch of bridesmaids dresses for a wedding (whether it is you own or for someone dear to you).....
you'll need a dress form.

A dressmaker's model is invaluable in garment making....
whether you sew for yourself or others

whether you are a beginner or a professional dressmaker

you will become quite attached to your new sewing assistant!
Would it Work for You?
Why Not Give it a Go!
Think about

what you can do

with your own adjustable mannequin....
Check the drape of fabric. Is your fabric suitable for the pattern you have selected?

Style an outfit by draping co-ordinating fabrics together, to see how they would look for, say, a jacket and shirt.


Fit a tissue pattern

straight from the pack, or one that you've drafted yourself

Check the

placement of darts, pockets and buttonholes

.... do they look right where they are? Be sure... because once they are there, you can't really un-do them!

Establish the

position of collars and lapels

. This alone will make a difference in whether your garment looks professional or amateurish.... and you know which one you want to be!

Position lace, trims, ribbons and applique on garments. Embellishments should NOT take over.. they need to be just right.

Check or plan the placement for machine embroidery designs.

Nothing worse than a badly placed motif or logo!



Pin sleeves in position, based on your shoulder length. Tack in place, then machine stitch. Easy!

Check the placement of shoulder pads. Old tailors do it for that tailor-made look. Now you can too.
Mark hems for alteration.

Never put up with wonky hems again!

Fit and hang wedding gowns as you sew.... and same goes for formals and bridesmaids dresses too.

Check the ease and hang of a lining. You don't want to get caught with linings too tight or too loose!

Pick out your completed outfit for work or play the night before

, so getting ready to head out the door is totally stress-free (and you will

never be late again

because you won't have to decide what to wear last minute)...!


So the question is:
Can YOU Really Do Without a Dress Form??
Why Not Scroll Up and

Grab Yours NOW....!


You're looking at a Diana Petite
Her size range measures:

Size Petite (Dress Size 6-12)
Bust: 30'' - 36" or 76 cm - 92 cm
Waist: 22" - 28" or 56 cm - 71 cm
Hips: 31" - 37" or 79 cm - 94 cm


IMPORTANT NOTE:




Please double check your own body measurement, instead of just going by "dress size".

Because sizing differs from brand to brand and you want to make sure the mannequin you order is the correct one!
Imagine:
How
much easier
would it be to take care of all the bridesmaids' dresses - all
different sizes
- all
at once
...?!
Note: Image shown for demonstration, inspiration and suggested usage only.
There you have it....
Now it's your turn to have a go!
Just Add to Cart Now.

"I bought this for my wife who has been sewing all her life.

We assembled it in about 5 minutes with no problem.

My wife finds setting the adjustments easy, and done so that the form was exactly her size. Now all her clothes fit her perfectly!

I'm sure the form could be heavier and more padded.
However, for the money, this dress form is a real bargain."

- Steve, a Happy Husband


So, How Do I Make Adjustments
on the Mannequin
?
Before you begin to adjust the dressmaker's model to specific measurements,
expand the body by loosening all the adjusters evenly, in small increments at a time.
We suggest you
make the adjustments, working from the hip level upwards.
This will release any tension on the body and will make subsequent adjustments smoother.
It will also help you to familiarise yourself with the operation of the adjusters (i.e. dials or wheels). These are for adjusting the measurements at bust, waist and hips.
Ready to Try it out?
Just Add to Cart Now.




Get to know your dress form
Your dress form will
either have dials or wheels
(See Figs 4 and 5).
Fig 4
shows the 'dial' system. Select the dial you wish to set, steady the model with one hand and with the other hand squeeze the adjuster together.
To increase the measurement, turn clockwise
until the indicator points to the required measurement on the outer ring, and then release to lock in place.
Fig 5
shows the 'wheel' system.
Adjustments are made by turning the wheels
downwards to increase
the size and
upwards to reduce
.
The neck design for your mannequin will have
either a dial or a knob
(See Fig 6 and 7).
In Fig 6
the neck is adjusted by pushing in the knob in the centre of the neck at the same time as turning it in a clockwise direction. A useful Pin Cushion is provided in the neck cap.
In Fig 7
, slightly unscrew the Pin Cushion and turn the Top Cap in a clockwise direction until the size required registers with the marker at the front of the model. Re-tighten the Pin Cushion. If your dress model is a Junior size, adjust the neck slightly, loosen the top knob and move the sections equally to the size required. Re-tighten the knob firmly.
Would you Like one?
Add to Cart and She's All Yours.


Hot Tip:


As you adjust -

always

use a tape measure to ensure the measurements are accurate.


Ok... How Do I Take My Own Measurements in the first place?
Let's face it... we ALL know that a
professional looking garment which flatters your figures
can also enhance the image you present to the rest of the world, and how you FEEL about yourself.
To make sure you can achieve this,
an accurate set of body measurements is essential
, so that you can adjust your new dress form to as close a copy of your body as possible.
Ask someone to help you
in checking and recording your basic body measurements. When measuring, pull the tape snugly, but not too tightly, around the fullest part of the area being measured.
Take the measurements listed below and note them on the diagram. Include your required length for trousers/pants if your model includes a trouser/pants making option.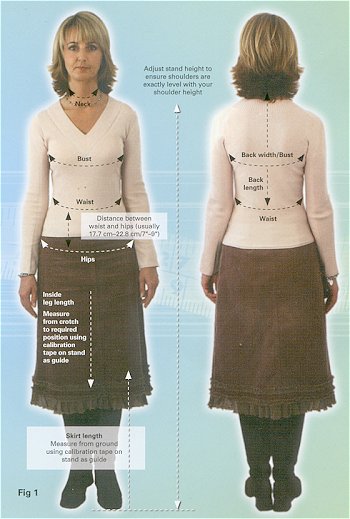 Before making any specific adjustments
(Fig 1), adjust the height of the model to ensure that the shoulders are exactly level with your own shoulder height (this is where help from a friend is particularly important).
Now, take some measurements of yourself (with a friend's help)

.


Remember to wear only your usual underwear when you do this....
These are the essential measurements:
Back Waist Length

Measure from the nape at the base of the neck down to the natural waistline

Bust

Measure straight across widest part of back, under arms and across fullest part of bust

Waist

Measure around natural waistline

Hips

Measure around fullest part - usually 17.7cm - 22.8cm (or 7" - 9") below waist.

Make a note of the distance between waist and hips.
Can't Wait to Enjoy Perfect Fit?
Get Yours Today.

Hot Tip:


Always select skirt or pants pattern size according to

hip

measurement.


(Because any necessary waist adjustment is relatively simple)
These are measurements you will probably need:
Neck

Measure around fullest part of neck

Skirt length

Measure from floor (wearing shoes with appropriate height heel) to your required skirt length.

Pants length

This is a personal choice. Decide on Capri, ankle or boot leg style, and measure accordingly.
Other useful measurements you are likely to need in garment making:
Sleeve Length

Shoulder Width

Shoulder to Elbow

Inside Pants Leg
Outside Pants Leg

What if I'm... umm, bigger in some areas...?
Easy, pad her up where you need to :-)
Your new dress model has been designed to accommodate as many and varied adjustment needs as possible.
However, there will be occasions when the model has been adjusted, but additional padding is required in order to achieve the accurate measurement in a specific area.
For Example - where bust and waist have been adjusted to the correct size, but the hip area needs to be adjusted beyond the capability of the hip adjusters, or, one hip is higher than the other.
There is
a simple solution
to this, and with the use of padding, you can achieve the required measurement so your dressmaker's dummy has

YOUR exact shape and measurements!
I'm short-waisted. Is the torso length adjustable?
Yes -
the torso length IS adjustable
- though it can only be lengthened.
The shortest it will go is the way it comes in - it doesn't get any shorter. I'm also short waisted and have the same issue with torso length.


The solution is simple:
you can pad the hip / waist area of the mannequin slightly so that the thinnest part on her is higher (if you know what I mean).
That way the distance between the bust and waist would be reduced to fit your own measurement. This solution works for a lot of people, including myself.
Tempted to Try?
Sure - Just Add to Cart Now!

Hot Tip:
For a REALLY accurate bust line -

fit your own comfortable bra onto the mannequin

and use padding to fill out the cups.

Use measuring tape, and add padding, until correct measurement and shape is achieved.


Here's a list of other ideas to try
:
Hips and Bust -

Use polyester batting, cotton wool, or foam to pad out certain areas. (See Fig 2 above). Then cover areas with a thin bias cut fabric and pin or tape in place.

Shoulders -

If one shoulder is lower than the other, layer strips of polyester batting over shoulder area to build it up.

Waist -

Use thin strips of foam, distributed evenly round the waist. Build up thickness until correct measurement is achieved.

Filling in the Gaps -

If you have made widening adjustments to the model, attach a strip of wide tape or ribbon to fill in the open areas.

Cover -

If you wish, you could make a stretch cover for your dress form to hide any padding you have added. Or, simply put a skivvy on her!
Ready to Get one?
Simply Add to Cart Now.

Order Yours Today

and you can enjoy:
Making garments with ease

by having your own body-double wearing it!
Adjustable to various dress sizes, so you can

make clothes to fit all your friends!

Your

very own "bespoke" experience

simply by adjust the mannequin to have the correct measurement just like YOU
Designed to fit shirts, tops, dresses and jackets -

your wardrobe is pretty much covered!

Adjustable pole for the correct height,

so you KNOW how the finished length looks

on YOU
12 adjustors for bust, waist and hips for a tailor fit -

looking fabulous has never been so easy!

Adjustments can be made in

precise increments

- to accurately reflect the REAL you
Foam-backed nylon cover for

easy pinning

and marking - working on your masterpiece is a breeze!
Her neck is adjustable too, so

you can be really creative

with getting the collar to fit just right.
Pin hem marker for accurate marking -

no more wonky hems!
Sounds Perfect?
Simply Add to Cart Now.


"I got back to sewing after a 7 year break (I had two kids in the meantime) and consider myself an advanced beginner.

I have never owned a dress form before, so I didn't want to spend a whole lot, not knowing how I would like dressmaking..... it turned out that I love it!

Even my husband commented how great a tool it is for checking that everything is straight and even all along the way.

I know that it can be a little wobbly, but it is also lightweight and easy to move around and store.

It is easy to adjust to your size, just take the time to keep measuring it with a tape measure to make sure it is accurate to your measurements.

I am really pleased with my purchase. The price was great and I know I am going to get a lot of use out of it."

- Tessa, a Happy Customer


What else could you do with your Adjustable Mannequin?
A handy coat / hat stand in your hall way

: convenient for keeping your favourite jacket in shape, and a unique way to greet your guest!
An unique opportunity to

show off your very own creation

: she makes an excellent super (adjustable) model!

Best conversational piece and versatile prop

... create instant ambience in your home or work space!
Fun to dress for display....

pose her in unexpected places

to show off your collection!

Adds instant atmosphere for your interior

, special occasion or retail space.
Sounds Good?
Why Not Order one Now!
Note: Image shown for demonstration, inspiration and suggested usage only.
Items in above photo NOT available for sale.

"I've always wanted a dress form ever since I took up sewing, but most ones were really expensive so i was very happy to find this one and it's adjustable too!

But don't go thinking that just because its cheap in price its cheap in quality, because I don't think so. It gets the job done and its easy to adjust. It's also padded so I can pin the fabric on it.

I really like how I can make dresses to fit me just perfectly and I don't have to try it on numerous times nor have my boyfriend help pin it for me!

I would recommend this to anyone interested in sewing... its really useful to have around and will save you lots of hassle."

- Sienna, a Happy Customer


When you try to do
dressmaking or alteration WITHOUT a dress form
to work with, you will find:
A seemingly simple project

takes forever

to complete.... because you keep on putting it on (to check the fit), taking it off (to work on it). Not fun.....
You end up

unpicking

a finished garment because you're just NOT happy with how it fits on you... and you have to

start from scratch all over again.

NOOOOO!!!!!
Worse of all, it's very likely that you could

run out of fabric, or patience, or BOTH!


So, What's a Budding Seamstress to Do?
Treat yourself to an Adjustable Dressmaker's Mannequin and Experience the Difference...!
In a few short days your parcel will arrive....
and when you open it up you'll find your new Mannequin for Dressmaking safely tucked inside.
Simply follow the instruction for some basic assembly (you don't need any extra tools. Easy!) and she will be standing in front of you. That means
you'll instantly have a loyal sewing companion - for whatever creative idea you have in mind!


Sounds Good?

Simply Scroll up to Order one

NOW

&
Get The Perfect Fit For Your Next Outfit!

"I purchased this for my 16 year old daughter who loves to sew.

She started making a few outfits for her friends and herself and needed a Dress Form to help with the waist and bust sizing.... because everyone's different.

Out of the box this is a neat little item to have in your sewing room. It is perfect for beginners and the adjustable forms makes it easy to design for several different sizes.

She uses it all the time and loves that it is adjustable and makes her sewing life so much easier. "

- Catherine, a Happy Mum


Why Wait?.. Simply
Scroll Up
And
Buy Yours Now!
But remember... this Adjustable Dress Form is NOT suitable for someone who:
Wants a solid, NON-ADJUSTABLE industrial grade mannequin.
Isn't willing to put in the time to prepare your dress form for accurate fit.

Doesn't have issue with finding clothes that fit.

Simply prefers to go shopping for clothes instead of making your own.
This Dressmaker's Mannequin is ideal for:
Beginners who want to learn how to master dressmaking and alteration,
Parents who are planning to make gowns for their daughters' formal or wedding,
Experienced sewing experts wishing to have a handy, multi-sized dress form handy,
Teaching facilities,
Dressmaking / tailoring professionals,
Interior Designers / Stylists,
Textiles artists,
Boutique owners,
Visual merchandisers,
and other creative individuals.....

If any of these sounds like you.... we're ready to take your order for your very own Adjustable Mannequin for Dressmaking,

delivered anywhere in Australia!
What are you waiting for?
Grab one while stock lasts!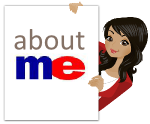 Want to Know

Who We Are


Before Buying?
Click Here to Learn More About Us...
Grab yours now and you can experience:
Garments that Fit & Flatter -

Done Quickly & Easily.

Save Time

and Get your dress done - properly!

Do it Right in the first place - so you can

Avoid

Wasted Time & Fabric :-)

A sense of achievement

, because you've made something from start to finish.

No more frustration

- just you and your fabulous wardrobe!

Be proud and tell everyone: "I made this!"

So the Only Question is:
Should you get just ONE for yourself,
or Grab a Second one for a friend?
Simply

Click "Add to Cart

" to

Get Yours Now!



We know sewing. But you know best.
Sometimes things don't work out according to plan. Not to worry - we have a 60 Day Money Back Guarantee to support you.
Your No-Nonsense 60 Day
100% Money Back Guarantee*
In the unlikely event when the item doesn't meet your expectation, be sure to contact us within sixty (60) days.
The benefits under this Guarantee are in addition to other rights and remedies under a law in relation to the product you have purchased.
We want you to have a plenty of time to feel absolutely certain that you have what you've paid for!
If you're not 100% happy simply let us know and return the item in original condition and packaging.
We'll send you a full refund (excluding postage) promptly and courteously - No Questions Asked.
So you can be sure you'll be happy with your purchases!
*Looking for the fine print? Check our terms and conditions for details.
So far, im very happy!

By:

vicky

on 14 April 2016

I use my dummies daily and this is one of the most popular sizes I use. It is much better than my previous dummy so I'm really happy.

(5)
Can't wait for it to arrive? We will get it to you ASAP.
Prompt Shipping - Your package will be sent promptly once payment is cleared. Usually it will be dispatched the next business day.
Combined Shipping - Want to save even more? We are happy to combine shipping for multiple items in your cart... it gets worked out when you check out.
Packaging and Sending - All your items will be packed well. We do everything we can to ensure your package arrives safely. In the unlikely event something does go wrong, simply contact us and we will do our best to resolve your concers.
Packaging Materials - We support "green policies" and recycle clean packaging where possible. Sometimes brand names on packaging may not necessarily match the content.
Simply click "Add to Cart" now and complete checkout so we can get it on it's way to you.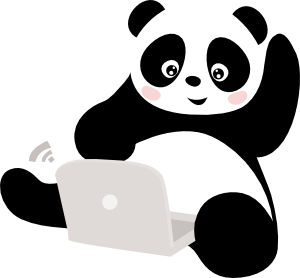 Would you like more information on this item?
Can we clarify anything else for you at all?


Please feel free to use the form below, or email hello@sewmucheasier.com or phone 1300 88 11 59.

Your message will be responded to ASAP, usually within 24 hours during business hours, Monday to Friday 9am to 5pm Australian Eastern Standard time.
---