Glass Head Ball-Point Stretch Pins x 5 Boxes
Who Else Wants Quality Glass Pins
Won't Snag Your

Stretch

Fabrics
and

Won't Melt

Under Hot Iron
For A Bargain Price?
Ask anybody who sews.....
There is
NOTHING more frustrating
than
having your delicate knits and stretch fabrics....
.... permanently
ruined
by pin holes and laddering!
"These pins are very smooth, and slide easily into layers of knit fabric and easily removed when sewing your piece. They are a nice change from my normal "quilting" or "dressmaking" pins (which used to damage my knit fabric). The shaft of these stretch pins is finer which makes them easier to use. Worth buying."

- Teresa, a Happy Customer


Why Stretch Pins? Won't normal pins do?
Picture this
..... you want to make a top in a smooth, stretchy Jersey.
You lay your paper pattern pieces on top of your
expensive knit fabric
, and then proceed to pinning the paper patterns onto the fabric.
Now, you've carefully cut out all the pieces, ready for the sewing machine. With anticipation, you remove all the pins, thinking to yourself that you will soon be able to WEAR this.....
..... and then you find little pin holes - or even little ladders - in your fine knit fabric, where the pins have been!
..... and these pesky little imperfections simple won't heal, so you
either put up with the damage, or

start cutting all over again!!
What's a budding seamstress to do?
Get some stretch pins for all your fine knits and stretch fabrics, of course!
Where are these pins made?
Sewparts Stretch Pins -
Made in Japan
of highest quality of Stainless Steel,
these specialty Pins are Fine, Sharp and Strong.
Sewpart Stretch Pins
are proudly made by Meikodo Products.

Meikodo has been around since
1949


Little has changed since then. The pins are still being made in the same traditional craftsmanship Japan is known for.
T
hese Stretch Pins are Long, Fine and Strong.
At
35 mm in length
and fine shaft, pinning pattern pieces to knit / stretch fabrics have never been easier!
You can ALWAYS see where your pins are
, because they come in smooth bright red & white 2.5 mm glass heads,
which will NOT melt under hot iron!
What's more, you get
FIVE boxes, ALL 300 of them
, safely stored away in their own clear reusable box (60 pins per box), humble pins have
never looked more stylish!
Perfect for Dressmaking (a MUST HAVE for knit / stretch fabrics):
Pinning paper patterns to fabric for accurate cutting

without causing damage to delicate knit

or stretch fabrics.

Try cutting without them.....

Sew sleeves to armholes easily and perfectly by pinning all the intricate curves in place.

Marking darts have never been easier...

because these pins are finer then regular pins!
Great for marking button and pocket positions without leaving permanent holes behind

so you will always end up with a professional finish!
"Don't let their dainty looks fool you.... I've been using these pins for a while now, to date none of the glass heads have come off... so if you are heavy handed like me, you know they will last..."

- Sharon, a Happy Customer


What makes these stretch pins so special?
These pins are designed for use with stretch fabric and fine, delicate knits....
Similar to ballpoint sewing machine needles, the tips are smooth - and not as sharp as a dressmaking or patchwork pin - which allow them to pass easily through knit fabric, no matter how fine or delicate.
This is because a smooth ball point will slip in between the fibres, instead of catching and splitting the fibres like sharp-pointed dressmaker's pins.
What happens if you use the wrong pins?
You will find permanent holes left behind on your fabrics after you've removed the pins.
Some old pins with blunt tips might even cause severe laddering when the blunt points catch and snag the fibres. Not fun....
This sort of damage is costly because you will end up using MORE fabric, and spend extra time cutting your pieces out all over again!
What's so good about having

Glass Heads

on these pins?
You can leave your pins in when you iron!
That's good news for all of your applique projects that involves fusing fabric cut-outs onto your background with
double-sided fusing
(like Vliesofix, Steam-a-seam, or Easy Fix)....
Because you can pin all the fiddly bits down, and
run a hot iron over the lot in one go!
Once your project becomes cool enough to handle, remove you pins and start stitching.
Easy!
"I cannot do without my stretch pins, because most of my projects call for knit fabrics, and I also use them to pin my applique cut-outs in place.... one of their best features is that glass heads do not melt under the heat of an iron. If you have ironed over pins with plastic heads, you know what I mean. The plastic melts, and it is not fun if it sticks to your fabric...!"

- Connie, a Happy Customer
What else are these pins good for?
More than just Stretch Pin, I use mine for almost everything else. This covers:
Alterations:
Shortening strap and jeans / pants legs: they won't damage delicate knit or stretch fabrics....

save heaps of cash by doing it all yourself!

Customise your clothes by pinning applique and trims in place before sewing.

Have the designer look without blowing the budget.

You can see the bright white or red heads

so never an "Ouch" moment again from forgotten pins (YAY)!
"These are the best pins. They are flexible and very thin. I can iron over them and sew over them with no problems!"

- Simone, a Happy Customer
Patchwork / Quilting:
Pinning together patchwork pieces prior to hand piecing
Handy to keep a few strategically placed pins for

perfect points when you machine-piece

Hold your applique pieces in place

when you work out their permanent placement
Keeping bias stems in place while still letting them have a natural curve!

Iron prove glass heads

means you can fuse your applique pieces while they are perfectly pinned down in place!
Secure your bias grains together when you work on mitre corners or bias bindings
So the only question is.....
Is FIVE pack really going to be enough, or do you need MORE?
Why Wait?.. Simply
Scroll Up
And
Buy Yours Now!
We know sewing. But you know best.
Sometimes things don't work out according to plan. Not to worry - we have a 60 Day Money Back Guarantee to support you.
Your No-Nonsense 60 Day
100% Money Back Guarantee*
In the unlikely event when the item doesn't meet your expectation, be sure to contact us within sixty (60) days.
The benefits under this Guarantee are in addition to other rights and remedies under a law in relation to the product you have purchased.
We want you to have a plenty of time to feel absolutely certain that you have what you've paid for!
If you're not 100% happy simply let us know and return the item in original condition and packaging.
We'll send you a full refund (excluding postage) promptly and courteously - No Questions Asked.
So you can be sure you'll be happy with your purchases!
*Looking for the fine print? Check our terms and conditions for details.
Glass head Stretch pins.

By:

Andrea Ripsher

on 30 November 2016

I design my own clothes & recently bought these pins. These pins are fantastic, they are very sharp & they don't tear my drafting paper, where other pins have in the past. Great for pinning stretch fabric. Also great to iron with. I would highly recommend them to other people who love to sew. Andrea, another happy customer

(5)
The Best Pins!

By:

Sandra

on 19 November 2015

Hi Shelley, I cannot tell you how happy I was to find these pins so easily. They have been the ONLY pins I'll use for many years now (maybe not under the same name, but they are the same type). I have done A LOT of personal sewing over the past 40 years, and for at least the last 25-30 (since I found them), I've only used this type of pin. They draw blood when I get stuck, but that's a small price to pay for sharp, sharp pins!! LOVE THEM!! So, thank YOU for supplying them. I've been running my stock down (they tend to bend easily, then I have to throw them away - arthritic fingers need straight pins!!) while trying to find some more. There are hardly any good fabric shops left here in Adelaide, let alone shops that sell these pins!! All the best with your business. I loved reading your story! May you stay well and happy!! Regards, Sandra Rohde

(5)
Can't wait for it to arrive? We will get it to you ASAP.
Prompt Shipping - Your package will be sent promptly once payment is cleared. Usually it will be dispatched the next business day.
Combined Shipping - Want to save even more? We are happy to combine shipping for multiple items in your cart... it gets worked out when you check out.
Packaging and Sending - All your items will be packed well. We do everything we can to ensure your package arrives safely. In the unlikely event something does go wrong, simply contact us and we will do our best to resolve your concers.
Packaging Materials - We support "green policies" and recycle clean packaging where possible. Sometimes brand names on packaging may not necessarily match the content.
Simply click "Add to Cart" now and complete checkout so we can get it on it's way to you.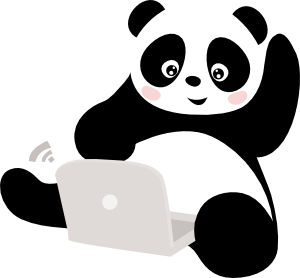 Would you like more information on this item?
Can we clarify anything else for you at all?


Please feel free to use the form below, or email hello@sewmucheasier.com or phone 1300 88 11 59.

Your message will be responded to ASAP, usually within 24 hours during business hours, Monday to Friday 9am to 5pm Australian Eastern Standard time.
---