Janome DC2150 Basic Computerised Sewing Machine - for beginners
At Last:

a computerised machine with fancy functions
At Entry-Level

budget

Price!

Introducing...


Janome DC2150
Computerised Sewing Machine
You get:
Janome DC2150 Sewing Machine
(RRP: $499)
Standard Accessory Pack
2 Year Warranty

60 Day

No Nonsense Money Back Guarantee
Bonus Support Not Available From Other Online Sellers
Finally... a Super Affordable Computerised Sewing Machine
Yet Still So Simple To Use
For Any Skill Level,
It'll Get You Started with Minimum Spending!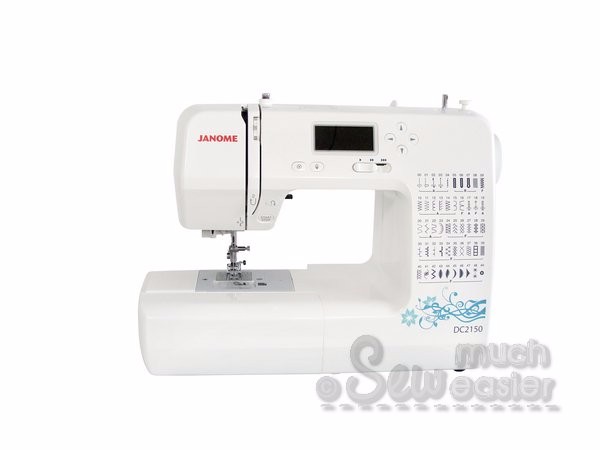 F

irst of all...
Congratulations on your decision to buy a brand new sewing machine!
It'll give you many hours of sewing pleasure
and
it's important that you feel comfortable and happy that you've made the right choice.
I know, because
I'm am also passionate about sewing.
As a Fashion / Textile Designer, Quilter & Patchwork Teacher with over 10 Years Experience in the Industry,
I understand how important it is to have a great Sewing Machine
that

provides you with control and flexibility

so you get the right results time after time.
And... I also know
how frustrating
it can be to battle with a machine that just doesn't do everything you want, or is so complicated you need a degree in engineering just get it set up.
Of all the machines I've used over the years,
Janome
Is My Favourite Domestic Sewing Machine Brand By Far and I recommend them to all of my students.
Of all the machines I've used over the years,
Janome
Is My Favourite Domestic Sewing Brand By Far and I recommend them to all of my students.
Why?
Because
Janome Machines are
Easy to use
,
and Affordable.
Your new
Janome DC2150 will provide a

reliable

sewinging experience
at your finger tips..... so you can
concentrate on finishing the next masterpiece
or simply get on
enjoying other precious things in life!
Imagine how much easier it'll be
to get into your next sewing project or make the time to finish those clothing alterations professionally -
when Your new Janome sewing machine is there to help make everything

look so professional

, yet so easy to achieve.
I'm so sure you'll just love your new Janome DC2150 because of all the wonderful feedback and emails from
other customers who are absolutely thrilled with theirs!

"My new DC2150 is a nifty, lightweight machine. It is the budget end of the popular DC series.

I bought this because my sister-in-law had the DC2050 (which is the previous version of mine). The two machines are identical in functions with a few exceptions.

The main differences are in materials of some parts. Mine has a metal ankle thing while the DC2050 had a plastic one. Same goes with the bobbin winder (not that you'd really notice). And mine has a hard case instead of a soft cover. The rest are the same as far as I can tell.

The machine works great and has all the other important features I like in sewing: sewing speed controller, needle up/down, foot free stitching, built-in threading, LCD scrreen, and a wide range of stitches to have lots of fun with. Excellent buy."

- Irene, a Happy Customer

Full of practical, user-friendly functions,
Your New Janome DC2150 is the NEW version of our popular DC2050.
Your New Janome DC2150 is a
top quality entry level
computerised model

offered at a fantastic price.
What you get is
a user-friendly computerised machine
. With some fancy features as well!



An

Entry-Level

Computerised model, your new DC2150 is capable of gives you

50 built-in stitches

including

3 buttonhole styles

.

Easy stitch selection (and lots of them!) - at the touch of your finger tips. You have a
large

LCD Display

to show the stitch you've selected.

Sew at your own pace

- the Speed Control lets you sew anywhere up to

700 stitches per minute

for those who want to get more done in less time!

Want to sew
armholes and other fiddly bits
?
No worries - take off the flat-bed storage box and you have a free arm.

Thinking of taking up
machine quilting
?
Easy. Drop your feed dog to make way for free-motion quilting.

This is a
top bobbin loading machine
(

"Top Loading"

for short) which means your bobbin drops in from above, with a see-through window.



It has

Built-in Needle Threader
- that takes care of the most tedious job in sewing, and you will never have to look for your magnifying glass again!

Lightweight
-

perfectly suited for classes

, this machine is made for a beginner who wants some bells-and-whistles within their price range!

Like all Janomes, the
DC2150 is designed to withstand daily usage
- it produces beautiful stitches over and over again - thanks to the precise stitch mechanism Janome is known for, you can now
create professional results
every single day!


Did You Know.....
DC2150 is THE most affordable computerised machines that replaces the popular DC2050 - with

improvements

and

even better

value!
It's true.
DC2050 has been one of our most popular modles - because it IS the most afforadble computerised Janome model - and certainly the best price out of the DC Series.
Still, Janome manages to make some improvements with the updated DC2150 - and still keeping it at the price everyone loves!
What are the Improvments?
More Metal Parts
The Standard Presser Foot and the Snap-on Adapter are now made of metal. Now they are just as robust as the more advanced models!
New Bobbin Winder
On the DC2050, the bobbin winder assembly was made of plastic. Now it is metal for your new DC2150. Definitely a bonus.
Hard Case instead of Soft Cover
With light-weight modern machines, you'll want to take it on the road for classes and retreats. Having a hard case gives your investment better protection and peace of mind.
Even though the needle plate is still plastic, Janome has kept some favourite features such as needle threader and all stitch functions. And the whole machine received a fresh, new modern make-over!
Just like the DC2050, it comes with few accessories, though it does make up for having certain features that are previously only available in higher-end models, such as the unique
Start / Stop button
.
This allows you to sew WITHOUT the foot pedal, which is ideal for people who have limited use of their foot (i.e. injuries or disability), or simply prefer to have one less thing plugged in.
It is worth noting that DC2150 shares the same platform as some of the recent QDC models, in design and function. That means you get to
enjoy the best
of both worlds and still be
within your budget!
Discover...
A Versatile, All-Purpose Computerised model to suit your needs

- whether you have a passion for sewing or just want to get things fixed around the house.

Easy stitch selection

with LCD screen and easy-to-use buttons at the touch of your finger tips.

All the functions you want

- without the price tag.

Why pay more

when you can have it for less?

Maximum Stitch Width: 7 mm

Maximum Stitch Length: 5 mm

Clip-on Feet

for quick change. No screw driver required!

Auto Threading Function

- hate threading needles? This handy gadget means no more squinting and eye strains!

One-Touch Needle Up / Down Position

- gain precise control and create perfect mitre corners and intricate curves.

Auto Lock / Reverse Stitch

- at a touch, you can secure each and every seam with ease!

Stop / Start Button

- a unique feature that aloows you to sew without the foot pedal. Perfect for those with injuries / disabilities, or simply wanted to do without another thing to plug in.

Built-In One-Step Buttonholes (3 different styles)

- creating professional results have never been so easy!

Twin Needle Capability

- the extra spool pins with its own slot means you can thread up TWO spools of thread. Twin needle NOT included.

Fast & Simple to Thread-up

- Never cringe again when you need to use different colour threads!

Drop-In Bobbin System

- makes changing bobbin super simple and runs jam-proof with Janome's famous magnetic system.

Automatic Presser Foot Adjustment

- built-in to handle all types and weights of fabric AND it's all done for you.

50 Stitch functions from Built-In Stitches

- so you will be able to create unlimited combination at your finger tips!

Built-in light source

(LED) so you can see what you're sewing!

Sew like a professional with Even Seam Allowances

- various measurements are all engraved on the plate for you, with both inches & millimetres

Super Smooth Feeding of materials

- the 7- Piece Feed Dog System gives you smooth, snag-free sewing

Light Weight (ideal for attending classes or social groups)

- around 5.4 kgs, grab it by the handle and take your sewing with you wherever you go!

Removeable Extension

- lets you sew "free arm", perfect for fiddly bits like sleeves and armholes.

Hidden Storage

- provides a handy place to pop your feet, bobbins and tools between use. No more hunting around in your sewing baskets!

Hard Cover to protect your machine

- so your machine stays clean and dust-free!
Sounds like just what you need?
You know you deserve it!

So Put In Your Order Now...
Because You Don't Want to Miss Out!
Your Janome sewing machine is the
perfect companion
for the
Project Runway winner-in-the-making (that's YOU)
, and
a must-have
if you want to
create professional looking garments.
Plus, you will find the machine easy to use and reliable - that means you can
complete projects

quickly and effortlessly

, so you can show off your creation on the weekend!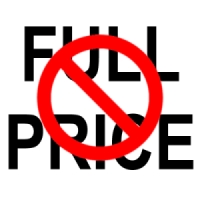 The new

Janome DC2150

gives you a wide range of features in an entry-level computerised machine
......
without

breaking the bank.
The
Recommended Retail Price
(RRP) on Janome Australia website is
$499.00
-
but you

don't need to pay that much

when you shop with us!
Wondering What Else you get with the machine?
Also included with your machine is your
Standard Accessories
, which includes:
Bobbin x 4

- fill 'em up and have 'em ready to go!

Spool Pin Felt Pad

- makes sewing quieter and smoother.

Additional Spool Pin

- in case you need a second spool of thread. A must for twin-needle sewing.

Spool Holder (Large)

- already on your machine for large spools.

Spool Holder (Small)

- perfect for embroidery when your spools are smaller.

Seam Ripper / Buttonhole Opener

- handy to have around.

Lint Brush

- makes cleaning easy.

Needle Set (3 needles)

so you can change needle often and protect your fabric.

Satin Stitch Foot F

- perfect for applique & embroidery.

Zipper Foot E

- so you can sew zips with professional results!

Automatic Buttonhole Foot R

- makes buttonholes a breeze and no measurement required!

Zig Zag / All Purpose Foot A

- if there is ONE foot you need, it'd be this one.

Instruction Book

- so you and your new machine can get to know each other :-)

Screwdriver key

- compact size, perfect for this machine.

Foot Control

- lets you drive the machine just like driving a car :-)

Hard Cover

to keep your machine in top-nic and dust-free!
Still not sure?
Here's what one (of many) happy customers had to say after purchasing their Janome DC2150:

"I've had an old Singer sewing machine for years. This Janome sewing machine adds a significant degree of complexity and capability over my Singer since it is computerised and has many more stitch patterns and features which is impressive.

The first thing I noticed was that the machine is how much lighter in weight compare my old Singer, and this means I can easily take it to retreats with me and leave my old machine at home.

This machine is wonderful for someone who wants a portable sewing machine since it is so lightweight compared to a metal sewing machine. And the hard case definitely comes in handy. This machine is also great for those getting started with quilting (which I am) because it's easy to drop the feed dog for free-motion work.

If you want a robust machine that's going to be heavily used and last for generations, you will need to think twice about any plastic sewing machines ingeneral. Light weight plastic parts help lower the cost of the machine, but I'm not sure about longevities. However, it's still an excellent value for the money that will more than serve the needs of home sewing. If you can afford the next model up, go for that one - not that this one has any shortcomings. It's great as it is.

As for me, I'm quite happy to finally own a modern computerised machine at this budget-friendly price."

- Carol, a Happy Customer
We have been fortunate enough to source a few of these excellent machines for Our Customers....
BUT.... Make Sure You Act Quickly.
We Have Only A Few In Stock.
Be Sure Get Yours Now While Stocks Last!
IMPORTANT
Your Machine is Well Protected for Safe Travel.....
So when you open the box, your will find the new Janome DC2150 nice and snug inside its own foam cut-out.
I always make sure that my customers
keep these foam cut-outs along with the box
it came in - just in case you need to move house or put your machine into storage.
Also, in the highly unlikely event where you may need to send the machine back to us for a any reason, the machine will need to
reach us in all of its original package
, because we cannot be responsible for any damage incurred in transit.
The
best way to ensure safe travel for your machine
is to simply KEEP every bit of the packaging and put them back inside the box, then just store the box out of the way.
Easy!


What's the Difference between "Top Loading" and "Front Loading" machines?
Whether a sewing machine is referred to as "top-loading" or "front-loading" it is the bobbin position that tells them apart.
A
"Top Loading"
machine has a "drop-in" bobbin, where the bobbin goes in from the top, directly underneath your needle and presser foot. The lid is usually clear so you can see the bobbin.
This type of mechanism is called
"Horizontal Full Rotary Hook"
, where the bobbin is driven by the machine to go round and round in full circle movements. Horizontal refers to the bobbin position - it sits horizontally in your machine and faces up.
A
"Front Loading"
machine has a different spot for your bobbin. It is hidden behind the storage box, inside a trap door. You cannot see the bobbin at all until you open the trap door - and then you will see a metal bobbin case, which is removable. You filled bobbin goes inside this metal case.
This type of mechanism is called
"Vertical Oscillating Hook"
, where the bobbin goes side to side instead of completing a circle. The bobbin stays vertical inside the bobbin case.
What does "Low Shank" and "High Shank" mean?
It means "shank height" or "shank size".
Most domestic machines have LOW shanks. Just to give you an idea, we sell about 10 low shank presser feet to ONE high shank foot.
That means if you don't know what sort of shank your machine has, it's probably a low shank. Because High Shank machines are generally "fancy" embroidery models which are more costly, and those who invest in these models tend to know exactly what shank type it is.
Which one is Janome DC2150?

Janome DC2150 is a "Top-Loading" machine, and uses "Horizontal Full Rotary Hook" mechanism. It has LOW shank.
Can I buy
other presser feet?
Sure! Please see individual listing in our store for details.
This machine only comes with four, so chances are you might want to get a few specialty feet such as walking foot or darning foot for quilting.
Janome Australia did not include any specialty foot in the package, because the DC2150 is an Entry-Level Model for computerised sewing machines (you get essential functions at a great price).
Where is the Buttonehole Foot? It's not with the other accessories...
You will find the buttonhole foot in the hidden storage.
This part is also known as the "flat-bed" or "extension table" (not to be confused with the large quilting extension table that you can order separately). Take it off to do free-arm sewing for sleeves and fiddly bits.
Where Do I Go For Regular Service Or To Purchase Parts and Accessories?
Janome Japan has been manufacturing some of the BEST machines since 1921. Because of their popularity and reliability any issues with service or parts are easy and cheap to solve.
We also supply other feet and attachments to suit - please check their individual listings in our store for details.
All spare parts and additional accessories are available from any mechanic who looks after Janome. Just let them know it is a "Top Loading" Janome Machine with "Low Shank". They will also be able to service your machine regularly, so you can easily keep your machine working at optimal condition.
From my experience, my Janome has been like a Toyota car - always reliable, simple to operate, easy to buy parts and cheap to service. What else could you ask for in a sewing machine?
Wondering about Warranty?
In the unlikely event something does go wrong, we've got you covered.


Keep read on below for more details...
Why should I shop with you over a dealer with a brick-and-mortar shop?
Yes, it is true that we ARE an online store. We do not have a physical shop front.
That means we take online shopping seriously - because this is ALL we do.
This is our life's work and we are 100% commited to look after YOU.
Not having a physical shop front means
YOU have our undivided attention.
When you shop with us, there will be no distractions, no other customers to fight over, no waiting in line just to ask a question. It's just you, the products you want, and really detailed description plus heaps of photos (that we take ourselves) to make sure that you know exactly what you are ordering. That's our way of
making shopping (and sewing) easier
for you!
Instead of worrying about rents, keeping up appearances, and going into price-war with other dealers, our sole focus in on how we can
make your shopping experience with us as enjoyable as possible
. Because life to too short for poor services and you deserve the BEST - afterall, shopping and sewing should be fun. Right?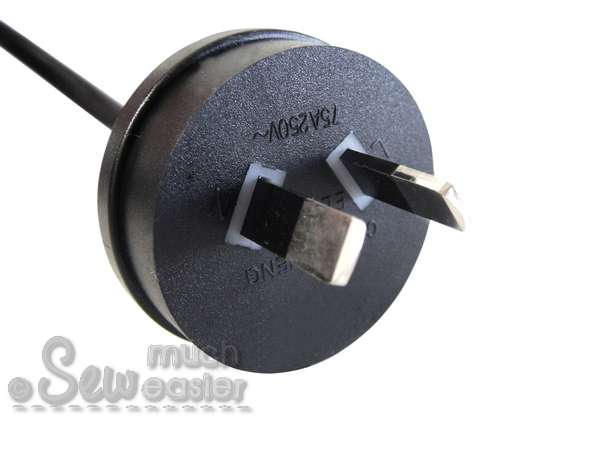 I would like to buy more than one. Can you do a better deal?
Absolutely. Group purchases and wholesale enquiries welcome.
Our clients include small business owners in dressmaking / tailoring or alteration, group and schools, as well as craft enthusiast / artisans who sell their creations for additional income.
Email us if you want to purchase more than one, or simply make us an offer..... you might be pleasantly surprised!
Is there a phone number so I could speak to someone?
Sure. We will provide you with a direct contact number as soon as you send us an email.
Shelley
and the
Sew Much Easier
team are always happy to answer any question, technical information, pricing or anything else you wish to know!
Super Bonuses
As a Savvy Shopper.....
.... You can spot a good deal when you see one
.
The

support and bonuses I'm providing you

as my customer are

totally unique & CANNOT be found anywhere else.


Check our feedback levels to know you're dealing with the original and the best.
With us you'll get a fantastic machine, real advice & great value for money. Guaranteed!

Super Bonus Number 1
-
Be Kept in the Loop for Any Specials and Limited Offers
From time to time we come across great products and share specials deals exclusively with our valued customers. By purchasing from us you are automatically a valued part of our community. Enjoy!

Super Bonus Number 2
-
Valued at $275, Yours FREE!
5 Personal emails to me (Shelley) - Gain expert advice from your online fashion design, quilting and sewing craft expert. Ask me your most burning questions for anything to do with how to use your new machine, sewing, patchwork and colour selection. What better opportunity than being able to communicate one on one with someone qualified to give you the right advice? This alone makes this an outstanding offer unique anywhere!

Super Bonus Number 3
-
Geniune Full 2-Year Warranty, Priceless For Your Peace Of Mind FREE!
I know a new sewing machine is a major purchase and it's important for you to be covered in the unlikely event that there are any faults with your machine.

Super Bonus Number 4
-
A Full 60 Day Money Back Guarantee, Eliminates Any Risk To You!
If there's any reason you're not thrilled with your new Janome when it arrives then simply let me know and I'll make arrangements for it to be returned and organise a prompt refund. Read on below for more details about this fantastic guarantee.

Keep reading below to find out more about the warranty I am providing you as my customer.......
!!! WARNING !!!
Be Cautious Of Others Who Copy My Listings Or
Claim To Offer The Same Guarantee Or Warranty...
Simply ask yourself:
Are they a sewing specialist with genuine expertise in what they are selling?
Do they have a consistent track record of happy customers who have bought the same machine?
Will they still be around to honour their promises and provide support if you need it?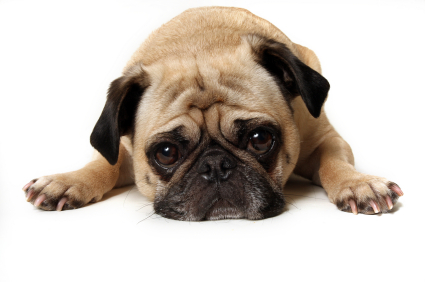 I wouldn't want your shopping experience to be a disappointment.
...
Wouldn't you rather
shop with someone who also has a

passion

for sewing
and
happy

to provide on-going support
and follow up service you might need?
Guarantee
Your No-Nonsense
~ 60 Day ~
100% Money Back Guarantee...
This machine comes with our No-Nonsense, 60-Day, 100% Money Back Guarantee!
In the unlikely event when the machine doesn't meet your expectation, be sure to contact us within sixty (60) days.
We want you to have plenty of time to feel absolutely certainthat you have what you've paid for!

If you're not 100% happy simply let us know and return the machine in original condition and packaging.
We will send you a full refund (excluding postage) promptly and courteously - No Questions Asked.
That means No Risk to You whatsoever!
Warranty
You get a Two Year Warranty with us!
That's Right.
Because you are dealing with a

Trusted Seller

who is not only a Passionate Fellow Sewist, but also Fully Supported by Sewing Industry Stalwarts with 48 years of experience combined.

We give you a

Two-Year, Back-to-Base Warranty,

no less than any brick-and-mortar shop.
Many of our customers keep coming back because they know that
we take care of our customers in time of need.
Because

to us, you're not just a transaction.

You Are

Part of the Sew Much Easier Family

and we mean it.
That means we are providing You with our own
Full 2 Year Back to Base Warranty
covering all Manufacturing Faults,
so you have nothing to worry about when you shop with us!
Here is the deal:
You get a Two-Year, Back-To-Base Warranty with us!
That's Right.

Not 12 months.

You get a FULL 2 Years,

24 months in total - from the date of purchase.
We believe in the product so much, we are Giving You More than just the bare minimum!
Why?
Because your peace of mind is important to us.
When You purchase from us, You are automatically under OUR warranty.
No need to send warranty cards back to us - We will simply keep your details on file and contact you from time to time just to make sure you're happy.
The warranty is a return to base warranty, so in the unlikely event your machine needs repair from manufacturing faults, simply return it to us with shipping charges prepaid from your end.
You may want to
hold on to the original box with ALL internal packaging
, so that your machine is well-protected if and when you ever need to send it anywhere.
We cannot accept COD or unpaid deliveries.
We take care of the repair AND courier it back to you for FREE.
If your machine is unrepairable then we reserve the right to either replace your machine or give you a full refund of your purchase price excluding delivery costs. Please see our terms for full details.
We count on you to help us look after you.
As with all warranties, a few reasonable conditions do apply.
Please read on:
Damage caused by neglect or misuse of the product is not covered. This includes using the item outside it's recommended limits, or not adhering to the recommended usage guidelines contained within the product user guidelines contained withing the product user guide.





Wear-and-Tear or Expendable parts are not covered. Including but not limited to things like needles, belts, springs, light bulbs, bobbins, bobbin cases, thread cutters and needle plates that will need replacement from time to time.



Approval to return your machine to us under warranty must be granted before you send it because we need to know what the issue is in order to work out the best solution for you.

Refer to our full terms and conditions for more details on this warranty.

When you buy from us you are accepting these terms and conditions.

At any stage if you have a question,
all you need to do is contact us via email and we will respond to you promptly and courteously.
We are here for you......



...... and always do our best to resolve any concerns with a

positive

outcome.
Shop with Confidence - We Look After You with Genuine Warranty!
Go Ahead And

Grab Yourself a Great Janome NOW

And Enjoy Your Next Sewing Adventure!
Still Deciding?


Check Out What Other Happy Janome DC2150 Owners Say About Their Machine...

"I got this as a gift for my mum because she has started quilting. She wanted a machine with a few bells and whistles, but nothing too over the top.

I think this machine does way more than she needs it to, but maybe over time she'll find a need for all the fancy stitches this machine is capable of.

She has called me many times raving on the professional results she gets with this machine. She's taken on more complicated projects with confidence, and I can't wait to see what else she can make with it."

- Sam, a Happy Customer

"So excited to get this machine because my other one is 25+ years old and non-computerised.

I've read the instruction booklet which I found easy to understand and have already been sewing.

At first, I had stitches that I didn't like, but after following the instructions and suggestions in the manual, the problem was fixed the first time.

It is a great machine and I can hardly wait to begin a new project! Janome never disappoints."

- Margaret, a Happy Customer

"My dear hubby surprised me with this new machine.

At first I thought was intimidating. It has many functions and seems very high tech. I was scared to use high speed and didn't know what to make of the start / stop button.

But after I got used to it I actually prefer high speed and got more projects done in a day than I usually did.

I honestly say I love everything this sewing machine offers and I can't wait to make a quilt with it!"

- Pam, a Happy Customer

"I am fashion design student and have been using this Janome DC2150 for school projects and alterations at home.

Has a lot of awesome features and is easy to use and does a great job at sewing.

I know it's a light weight machine with a few plastic parts, but for the dollars and features you just can't beat this Janome!"

- Danielle, a Happy Customer

"Excellent price, excellent machine!

This was great value and sews wonderfully. I have other very expensive sewing & embroidery machines.

What I really wanted is a light weight machine to take to classes, retreats, charity sewing days etc. I would HIGHLY recommend this little jewel."

- Jill, a Happy Customer

"I got the machine last week, so we haven't gotten beyond our early stages of infatuation yet.

I REALLY like the way it operates, and the only reason I needed to look at the manual was to figure out where the heck the thread cutter was. The needle threader is beyond cool (I'm easily amused).

I sewed some curtains the other day on VERY thin nylon. The machine didn't try to eat the fabric and the stitching looked amazing. My other fabric tests on flannel and denim have also gone well.

But there was one thing that bugged me: I COULD NOT FIND THE BUTTONHOLE FOOT. The accessories came in a small plastic bag in the box. The buttonhole foot was NO WHERE to be found. But I've decided to get sewing anyway and sort it out later.

While I was sewing my curtains, I FOUND THE BUTTONHOLE FOOT!!!! Turns out the foot it rather large and it was hiding in the accessory box that is attached to the front of the machine.

You see, the box a detachable piece that apparantly opens up. I didn't know this. I had to remove it for some reason, and when I did - I heard something rattling around inside. I opened it up and found the buttonhole foot inside.

So, if you purchase this machine and can't find the buttonhole foot, now you know where to find it."

- Kate, a Happy Customer
This machine is ideal for:
beginners who want to learn how to sew,
aspiring young designers and stylists,
parents who want to make a few things for their kids,
experienced sewing experts upgrading to a new machine,
teaching facilities,
dressmaking / tailoring professionals,
quilters / patchworkers needing to finish raw edges for pre-washing,
textiles artists,
and other creative individuals.....

If any of these sounds like you....


..... then the team here at SewMuchEasier are ready and waiting to get your Janome DC2150 sewing machine on its way to you, delivered anywhere in Australia!
In a few short days your parcel will arrive....
.... and when you open it up you'll find your new Janome DC2150 safely tucked inside, ready to go.
Plug it in and hear it purr happily as you test drive the various stitches....
Imagine the sewing creation you can wizz up, so quickly and easily....
All you need to do to make it happen is...
Simply
Go Ahead
And
Click The Buy Button
To Secure Yours Now!
P.S.
Remember when you shop with SewMuchEasier, all your purchases come with our 60 Day No Nonsense Money Back Guarantee... No Questions Asked! Not 7 days, not 14 days, or even 30 days... You have
TWO WHOLE MONTHS to be 100% sure you are happy with your purchase!
So you've got nothing to lose from buying right away.
P.P.S.
Act now to take advantage of our
FREE BONUS
of five personal emails to me (Shelley) for technical advice or anything sewing related. Hurry! Don't miss out...
P.P.P.S.
Don't forget our
Genuine 2-Year Peace-of-Mind Warranty
to protect against any manufacturing faults.



REMEMBER:
Your Warranty would be best covered by a trusted online seller.
You get MORE for your money by dealing with an Experienced Specialist in Sewing...!!
We know sewing. But you know best.
Sometimes things don't work out according to plan. Not to worry - we have a 60 Day Money Back Guarantee to support you.
Your No-Nonsense 60 Day
100% Money Back Guarantee*
In the unlikely event when the item doesn't meet your expectation, be sure to contact us within sixty (60) days.
The benefits under this Guarantee are in addition to other rights and remedies under a law in relation to the product you have purchased.
We want you to have a plenty of time to feel absolutely certain that you have what you've paid for!
If you're not 100% happy simply let us know and return the item in original condition and packaging.
We'll send you a full refund (excluding postage) promptly and courteously - No Questions Asked.
So you can be sure you'll be happy with your purchases!
*Looking for the fine print? Check our terms and conditions for details.
My new DC2150 is Brilliant!

By:

Deanne Whittaker

on 15 March 2016

I am 42 years of age and have never sewn in my Life!! Sick of purchasing my horse gear, i hunted for the 100's of machines on the market, I ended up choosing the DC2150. Never imagined this machine would be that easy. Instructions are readable. Love the no use of foot pedal and love the needle threader. I have already mastered making tail bags out of lycra. Next onto hay bags and day rugs. Fast and super easy. Anyone if you are looking for a machine, this one is brilliant. love it, i sew everyday. Fun fun fun! Thankyou.

(5)
Can't wait for it to arrive? We will get it to you ASAP.
Prompt Shipping - Your package will be sent promptly once payment is cleared. Usually it will be dispatched the next business day.
Combined Shipping - Want to save even more? We are happy to combine shipping for multiple items in your cart... it gets worked out when you check out.
Packaging and Sending - All your items will be packed well. We do everything we can to ensure your package arrives safely. In the unlikely event something does go wrong, simply contact us and we will do our best to resolve your concers.
Packaging Materials - We support "green policies" and recycle clean packaging where possible. Sometimes brand names on packaging may not necessarily match the content.
Simply click "Add to Cart" now and complete checkout so we can get it on it's way to you.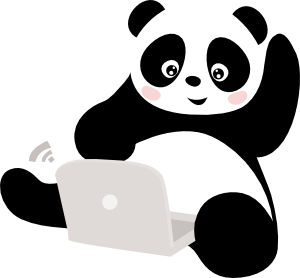 Would you like more information on this item?
Can we clarify anything else for you at all?


Please feel free to use the form below, or email hello@sewmucheasier.com or phone 1300 88 11 59.

Your message will be responded to ASAP, usually within 24 hours during business hours, Monday to Friday 9am to 5pm Australian Eastern Standard time.
---