Oliso Pro Smart Iron iTouch (TG1100 for Australia and NZ)
Fed Up

with Scorching Fabric
when you get interrupted while Ironing?
Finally

...an iron invented

especially for You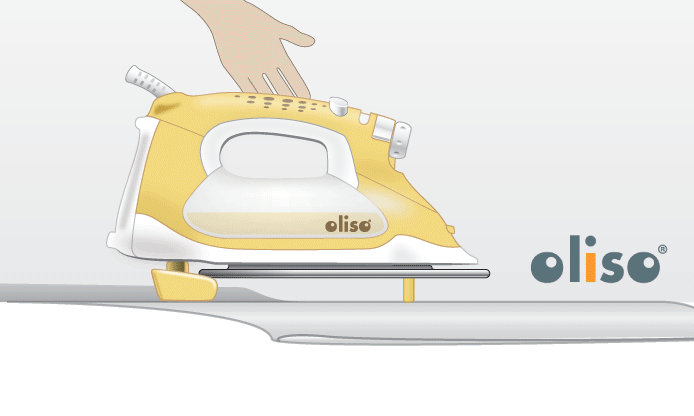 If you're looking at this Smart Iron, chances are...
You love patchwork / dressmaking, but not the constant pressing.
You've been using a normal iron, and you're struggling with the repeated wrist strain.
You're sick & tired of scorching your fabric, from accidentally leaving the iron down a wee second too long!
Frustrated by interuptions

just

when your iron is hot (and you don't want to keep turning it off)? You're not alone...

"I used to hate ironing but I don't anymore...

This Amazing Iron... making the pressing soooo enjoyable. You need to triy it to fully appreciate... its everything and more... you wont be disappionted.

My girlfriend that doesn't sew... couldnt understand my joy... over an iron! But when she saw it working i think i saw a smirk of joy there hahaha...

Also relief for anyone with wrist problems. Love love love.... plus a fantastic price if you buy from here at Sew Much Easier."

- Ingrid Jewell, a Happy Customer

Life is full of interruptions - especially when you're sewing.
Ask anybody who has a hot iron in hand.....
There's
NOTHING more annoying
than
just
leaving the iron down for a second - when something needs your attention and the phone rings at the same time...
A brief moment is it all it takes for THIS to happen!
Grrrr...
Think about it
...

How often do YOU get called away

when the iron is on?
What if your iron REMEMBERS to lift itself up, so You Don't have to?
Wouldn't it be great if someone invented a smart iron like this?
Actually,
someone did
.....
The
Best Kept Secret

for the Multi-Tasking Quilter is

Oliso Smart Iron!

This iron is our BEST seller - for good reasons.


"Best iron ever! I love everything about my Oliso. It is perfect.

When you take your hand off the handle, it lifts off the fabric. I do not have to stand it up.

It heats up fast. Glides easily. The steaming feature is great. Love the fact that you can use tap water. It also has a cut off feature that I love.

One of the most unique features to this iron is the front tip of the iron.

The tip is split so you can actually iron the top and bottom of the fabric at the same time. This feature is perfect for collars, edges, and sleeves. It just adds a finished look to the garment.

I am absolutely thrilled that Oliso thought of everything you need in an iron - I wish I'd bought one earlier!"

- Rebecca, a Happy Customer


We have the ONE and ONLY version in the correct voltage ~

220 - 240 v

~ with Official Australian Safety Approval (approval no. N30999).

This is the

only model certified

to be used safely in

Aust / NZ

. It's call "Oliso Pro TG1100" and it comes in yellow. No other colour.
Here's a little bit of insider information...
Having worked for a decade or so behind the scene in the clothing industry, I was formally trained as a Fashion Designer - and later spent
10 years teaching
others the joy of sewing and patchwork. I like to share insider tricks, and I believe in doing things properly.
Now, let me share a little confession...
Just like you, I never seem to be able to have enough time for sewing. And when I do, I can't tell the world to stop needing me - and for some reason, they do - always when I've just settled into my little sewing session!
After several attempts (and LOTS of interruptions) I was feeling rather fed-up with almost scorched my block while I managed to leave it down when I had to answer the door (or the phone, or both)! I know, it's embarrasing that I'm doing this myself.... when I should know better.
This means
I can honestly say I know your pain
.
Well, the long and the short was that I simply did NOT want to burn the house down, so I went and found myself a solution. And the rest, as they said, was history :-)
So this is the gadget I

actually use myself.
Can't Wait to try?
Order one now...
before we run out!

"I'm a grandma, so I've owned a lot of irons in my life, including three that I bought in the last year since I started quilting, (trying to find one I liked) but this is by far the best iron I've ever tried.

The bottom of the iron is very smooth and glides across the fabric. It has a super long cord, which is nice. The fill tank is on the side, so it's easy to get to in order to fill or empty. The select button for the heat is so easy to turn, not like some irons I've had. There is a slight click as you turn, so you know you have it on the setting you want.

It has different settings for steam. It has the blast of steam feature, and it DOES blast! It took out out natural folds in my quilting fabric right away.

But by far the best feature and the one that makes it worth every penny is that you never have to change the position of the iron from horizontal.

You never have to stand it on its heel. You simply release your hand from the handle and like magic, this iron has little feet that raise it off the fabric automatically.

Put your hand back on the handle and it instantly lowers for ironing. I started and stopped many, many times while I sew, and this feature worked without a hitch, quickly and smoothly.

It's not an overly heavy iron either, as I was expecting, but if does feel very solid and well made. It heats up quickly, and has an indicator light to tell you when the iron is ready to use, and it does not automatically shut off unless it's been idle for eight minutes, then takes one minute to reheat, which is great when you are sewing and quilting.

My sister is also a quilter, and she's asking her husband for this iron for Christmas. She said she never thought she would want an iron for a Christmas present, but LOVES this one (and she's not having mine).

You won't go wrong ordering this iron. I have no complaints. And the yellow is very cute. Having a cute iron is always a good thing in my book. Get one!"

- Catherine, a Happy Customer

Keen to Experience it yourself?
Why Not...
Order today!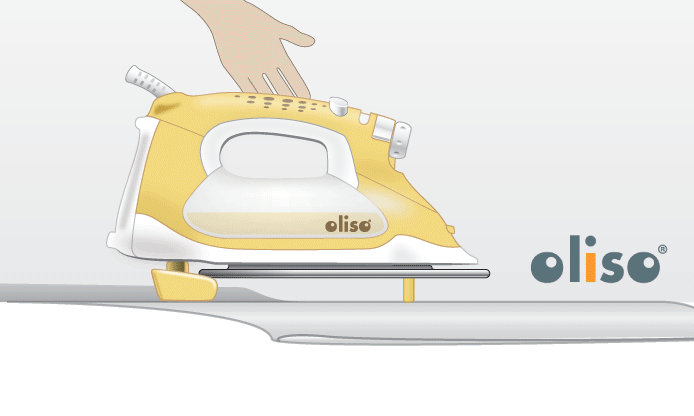 What the heck is a SMART iron?
"I bought this Oliso for one sensible reason: This iron is smarter than I am."
-
Lynn Holland
, Planet Patchwork
You know how we've always been taught to tilt your iron up at 90 degrees EACH time you stop, and NEVER face the hot sole plate down? Well, that's not longer relevant.
Because when the Oliso's microchip senses that your hand has left the handle, its auto-lift feature pops it up off the fabric and board surface, that means the hot surface is NOT in direct contact with anything.
Have a look...
Oliso steam iron is the ONLY iron with feet - Yes, FEET.
That's why it is able to lift and lower itself automatically.
Get Yours Now
And Experience the Difference...!

"I have seen this iron being used by Jenny of Missouri Star Quilt Company in her tutorials and always been impressed.

I found a supplier - Sew Much Easier here in Australia and at a very reasonable price.

I have to say I love this iron, it is a fantastic iron for quilting.

I love the lift function and the steam output is great. I would happily recommend it to everyone."

- Cheryl, a Happy Customer

Let's see what you get...
When not in use, the iron rests, soleplate parallel to the ironing board, on two heat-resistant stilts. When the handle is grasped (or touched),
sensors inside the handle
make the stilts retreat into the soleplate, letting the iron descend and the soleplate return to being in contact with the fabric.
The technology eliminates the need to constantly lift the iron and rock it back to rest on an unstable end, and this
make ergonomical sense
- because your wrist is no longer being use for continuous lifting and tilting!
When your hand hand isn't touching the iron, the hot soleplate is
lifted by about 2 cm off the fabric
to avoid scorching (safer still, there IS an automatic shutoff system).
The lifters also
prevent the iron from slipping off your ironing board
(should it accidentally gets bumped); at a tilt of up to 25 degrees, the popped-up iron will stay put.
And because the hot surface stays face down there is
no danger of the cat (or the kids) brushing up
against it. How cool is that?!
Check out these Awesome Features....
Patented

iTouch

technology &

Scorchguards

lift the iron when you touch the handle, and lower when you've let go. This prevents scorching and tipping.

No need to worry about leaving your iron down!

Ergonomic: No more repetitive lifting; iron levitate above the fabric and lowers with the simple touch of your hand.

That means NO more wrist strain or RSI, and NO Pain!

For additional safety, there is an

8-minute Auto-Shut Off

. And it shuts off in

30 seconds

if it's tipped over. Can't beat that for peace-of-mind!
Strategically placed steam holes - around the outer edge of the soleplate - to avoid direct, excessive steam which can stretch and distort the fabric.

Perfect for patchworks!

Specially formulated beadblast stainless steel soleplate to retain heat, resist scratches and give you an unparalleled glide over your fabric. Which

makes ironing a breeze!

Oliso's extra flat pressing area

eliminates dimple impressions in fabric

so you don't have to keep going back over the same area!
Extra large 376 ml (12.7 oz) water tank so you have plenty of steam time before the need to refill. And

refill is easy

with a large side opening too!
With

2400 watts

, your Olso iron

heats up quickly and stays hot

. Nothing like having extra ironing power at your finger tips!
Extra Long 3.7 m cord with a 360 degree pivot for full range of motion - you'll enjoy full freedom of ironing at different angles and

never feel tied up again!

Like a lot of steam? For a domestic iorn, Oliso provides powerful vertical and horizontal steam to

help you remove the toughest wrinkles.

This is the

official Australian version

, with the

correct plug

for Aust / NZ

included. Approval number: N30999

BONUS Feature:

Pointed Detailer Tip to help you creates crisp pleats, pockets, cuffs and collars. Great for tight corners and hard-to-reach areas!
Sounds like you might enjoy Using the Smart Iron?
Click "Buy" and grab yours now...
before we run out!

"This has to be the Rolls Royce of steam irons, it is easy to use and give great results.You get 3 levels of steam, low, medium, and high, plus off.

Many manufatures claim to have steam irons that don't drip or spit, many seem to fall shot. I don't know how Oliso did it but their's is not an empty promise.

Not only does the iron lift when you remove your hand from the handle, it shuts off the steam as well.

It also is able to steam in the vertical position to steam wrinkles out of such things as curtains or clothing. The steam burst button causes the iron to shoot out a cloud of steam. Because of this great steaming capability, I've never had to use the spray button yet.

The lifting mechanism is truely ingenious, release the handle and the legs lift it off the fabric or ironing board in about 1 second thus making it impossible to scorch or burn your fabric or clothing.

Not only that, but for those of us with arthritis or who have difficulty lifting an iron to set it on it's heel, the Oliso irons are a dream come true.

Because of the lifting mechanism, the only time you need to lift it is to set it on the ironing board or to put it away.

Admittedly, it did take me a little while to stop lifting the iron and setting it on it's heel. But now that I'm used to it I don't think I could ever go back to a normal iron. However, if you should prefer to still set the iron on it's heel, there is a switch to shut off the lifting mechanism.

For me, I love my Oliso iron the way it is. I really can't recommend it high enough!"

- Jenny, a Happy Customer

What makes Oliso Smart Iron so Special....?
First, it's
safer than other irons
on the market. The "iTouch" sensors mean you don't have to set the iron on its end when you are not using it (as you would with normal household irons).
Instead, the handle senses when you are holding the iron or not and "hovers" about 2 cm above the fabric when it is not in use and
prevents scorching the surface
of your project. Being in this position, it also
prevents accidental tipping
– whether it be onto the floor or your foot!
Secondly, the
steam holes are located around the outer edges
of the soleplate, which means that
pressing is more precise
and less likely to distort the fabric.
It also has a
unique pointed "detailer"
feature at the front tip of the iron, which makes it easy to iron hard-to-reach spots like corners, collars and pockets.
Other great features of the Oliso Iron are that it has
a longer cord (3.7 m) with a swiveled joint
at the irons end making it easy to move, the
water tank is very easy to fill
at the side of the iron, rather than filling it at the top, and the additional safety feature of
turning itself off after 8 minutes
, so if your distraction takes you away longer, there is no need to worry!
Sounds Good?
Order Yours to Try it out!

"This is a really cool iron. Yes, it takes a bit of time to get used to it, as I constantly flip the iron up to vertical position at first!

As you plug the iron in, its legs automatically raise up and left the iron off the table. Then you can fill in the water, rotate the dial to select type of garment and steam amount. As your hand grabs the iron, the legs retracted and you are ready to iron away.

The iron is about the right weight. Not too light that you have to constantly press on the garment, and not too heavy that pushing it aorund becomes a chore. It is also heated very fast to desired temperature.

The iron came with a cup designed to fill the water. It has a pointed spout that fits just right to the opening. If you lose this cup, fill the iron might be a bit harder, so make sure this doesn't happen.

The legs that lift the iron up are really really cool (you can turn this feature off with the on/off sliding switch in the back). It means I'll never scorch another one of my shirts!"

- James, a Happy Customer

How Does this Smart Iron help....?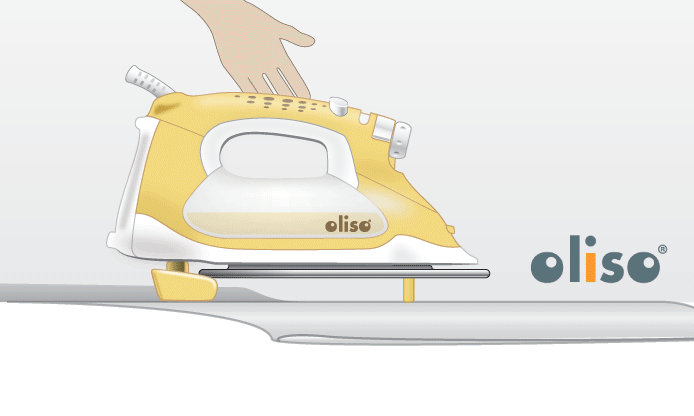 The magic of the Smart Iron comes from

Oliso's patented iTouch technology

that allows the iron to lift and lower when activated by the user's touch.

Because the iron is elevated to a safe distance from the surface, there is

no need to lift the iron and set it upright

constantly. As a result, the repeated wrist motion (which causes RSI) is eliminated from ironing and streamlining the entire process as a whole. Imagine - NO more pains!

Resting horizontally also provides a broader base for balance, and

the iron will remain stable even if the board is bumped

and tilted up to a 25 degree incline.

Fancy footworks aside, this iron is also

heavier and more powerful

than your standard domestic irons. So the pressing weight (with gravity's help) combining with strong steam means your ironing can be done effortlessly!
For extra peace-of-mind, the Oliso iron features a

8-minute safety auto-shut off

in case you've been held up, a 376 ml (12.7 oz) side fill tank, a beadblast finish on the stainless steel soleplate, flat pressing surface, detailer tip, and a 3.7 m cord for full range of motion.
Enjoy the

2400 watts of power

and horizontal or vertical bursts of steam and
potentially

save up to 30%

of your regular ironing time!
With the help of iTouch technology, you will

never have to worry about whether you've left your iron down

, ever again!
The iTouch sensors are located in the handle of the iron; when the handle is released,

the iron is lifted on stilts called "scorchguards"

(not to be confused with Scotch Guard - which is an upholstery surface spray)

2 cm off the surface

, giving an impression that the iron is hovering about the board. The elevation prevents the soleplate from scorching the fabric.
Sounds impressive, huh?
I'm just glad it works.
Who Says Ironing Has to be a Pain?!
Order Yours While Stock Lasts!

"This iron makes ironing fun! I never thought that I'd say this, LOL.

Everyone loves watching the iron go up and down. Now my kids are voluteering to help me iron just so they can see the iron do its thing. Brilliant!

Apart from the fact that it won't scroch, I like also that the iron will never tip. Great product!!!"

- Sandra, a Happy Customer

And the most important thing is -
Sewing & Quilt-making is supposed to be FUN, remember?
Here, See it in Action...
a few details for anyone who's technically minded:
Power Requirements: 220 - 240V (50 Hz)
Oliso iron is a high wattage appliance: 2000w to 2400w
To avoid a circuit overload, Do NOT operate another high wattage appliance on the same circuit
Cord Length: 3.7 m (12" inch) with a 360 pivot
Best to plug directly into a wall socket - avoid extension cord if possible
If an extension cord is absolutely necessary, a 12 A cord should be used. Extension Cords rated for less amperage may overheat
Standard Australian plug
Water Tank: 376 ml (12.7 oz) capacity - wait for water to heat up before use
Weight: 1.7 kg or 3.8 lbs (empty)
Shipping Weight: 2.09 kg or 4.6 lbs
Product Dimensions: 29 x 12.5 x 15 cm (or 11.4"x 4.9"x 5.9")
Australian Safety Approval No: N30999
Sounds Good?
Order one now...
before we run out!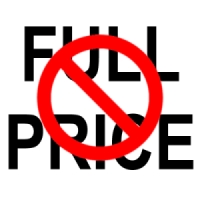 The new

Oliso Smart Iron

gives you an ironing experience you have been dreaming of
without

breaking the bank.
The
Recommended Retail Price
(RRP) in Australia is
$255.99
-
but

no need to pay that much

when you shop with us!

"I love this iron for pressing while sewing. It's such a great invention!

The fact that I don't have to worry about it when I set it down to open a seam or peel off the back of my applique before assembly is wonderful.

Love the ability to leave the iron flat - it is nice to not have to set it up on end constantly, and that makes pressing much more efficient. Although it took a bit of getting used to at first (old habits die hard).

The other great thing is the length of the cord! I can reach all around the ironing board without any trouble. I quilt and have an iron on for long periods of time - this has met my needs very well."

- Michelle, a Happy Customer

Interested? Why Not
Get One for yourself!
How was Oliso Smart Iron invented?
When it comes to ironing, there's been almost NO change since the invention of the household steam iron more than 50 years ago, let alone one that's made specifically with quilters and sewists in mind.
So when the Oliso iron was first introduced to the public, there was quilte a lot of excitment.
"I was doing a demonstration and [the crowd] was actually folding the order forms into paper airplanes and throwing them at me. They were screaming things like, 'This is better than a Ferrari!' " says Oliso's inventor, Ehsan Alipour. "It was scary."
Human Centered Design
Ehsan believes a human centered design process, where everything starts from the user, and NOT from the design room.
In order to design a better iron, he first spent a lot of time
observing how people use irons
to see first hand what kinds of challenges they faced. It soon became clear that the most glaring issues were the irritating need to lift and tilt the iron to avoid scorching and the constant danger of it falling off the ironing surface.
Drawing on his electrical engineering background - Alipour had formed his own electrical lighting and design company since the 80s - he developed the first iron prototype that included the lifters and the hand sensor. This was just the start!
Years Of Designing & Testing
The resulting Oliso Smart Iron that you see in front of you took years of development, hundreds of prototypes, and thousands of hours of testing.
People from all walks of life were invited to use and test the prototypes - from dry cleaners, tailors, quilters, and everyday people who sew - to people who love to iron, hate to iron, and everyone in between. Feedback from the test users were activly applied to improve the prototype, until it was RIGHT.
The award-winning Oliso Iron was actually part of his masters program while he studied product design at Stanford University. After a few short years of having it out on the market, the Oliso Iron now has a faithful cult following among the quilting and sewing craft community.
Better Ironing For You
The Oliso team of researchers, designers and engineers continued to spend many hours observing people, developing prototypes and conducting extensive user testing before creating a final product, so that Oliso's patented-protected technologies are BEST suited to provide you with simpler solutions than what is currently available in the market.
Now YOU get to enjoy this Smarter, Safer, Simpler iron
that we know you'll love!
Grab Yours NOW

to Start Enjoying Easier Ironing!
How To Use the Oliso Smart Iron:
Click to Buy now...
Try It Today!
Grab yours now and you can experience:
Iron with Peace of Mind -

No More Scotching.

Save Time

and

Wrist Strain

- Ironing is Not Longer a Dreaded Chore!
Let the iron do the lifting - so you can

Avoid

RSI from pressing

A sense of achievement

, because you've solved your own problem.

No Frustration

- all Enjoyment during your Precious Me-time!
Be the first to show everyone:

"Look What I've Got?!"
So the Only Question is:
Should you get just ONE for yourself,
or Grab a Second one for a friend?
Simply

Click The Add To Cart Button

To Get Yours Now!
We know sewing. But you know best.
Sometimes things don't work out according to plan. Not to worry - we have a 60 Day Money Back Guarantee to support you.
Your No-Nonsense 60 Day
100% Money Back Guarantee*
In the unlikely event when the item doesn't meet your expectation, be sure to contact us within sixty (60) days.
The benefits under this Guarantee are in addition to other rights and remedies under a law in relation to the product you have purchased.
We want you to have a plenty of time to feel absolutely certain that you have what you've paid for!
If you're not 100% happy simply let us know and return the item in original condition and packaging.
We'll send you a full refund (excluding postage) promptly and courteously - No Questions Asked.
So you can be sure you'll be happy with your purchases!
*Looking for the fine print? Check our terms and conditions for details.
Quilters Dream

By:

Ingrid Jewell

on 7 December 2016

This Amazing Iron...needs to tried to be appreciated... its everything and more... you wont be disappionted. It MUST of been invented by a lady :P Making the pressing soooo enjoyable. My girlfriend that doesn't sew ! couldnt understand my joy...over an iron ! but when she saw it working i think i saw a smirk of joy there hahaha... Also relief for anyone with wrist problems. love love love.... plus a fantastic price if you buy from here.Sew much easier

(5)
Love this iron!

By:

Cheryl

on 29 July 2016

I have seen this iron being used by Jenny of Missouri Star Quilt Company in her tutorials and always been impressed. I found a supplier in Sew Much Easier here in Australia and at a very reasonable price. I have to say I love this iron, it is a fantastic iron for quilting. I love the lift function and the steam output is great. I would happily recommend it to everyone.

(5)
Best Iron

By:

cate gibdon

on 28 May 2016

Excellent product lives up to its specifications and reputation

(5)
a delight to use

24 May 2016

Very happy with my new iron. So pleased it was recommended to me by fellow quilters. It is a well designed product easy to use.

(5)
One of the best things I have bought

The Oliso iron is fantastic!! Unlike my regular iron the steam does not come out and burn my fingers! It is so useful that it lifts up while I use both hands to open a seam. I love it.

(5)
Can't wait for it to arrive? We will get it to you ASAP.
Prompt Shipping - Your package will be sent promptly once payment is cleared. Usually it will be dispatched the next business day.
Combined Shipping - Want to save even more? We are happy to combine shipping for multiple items in your cart... it gets worked out when you check out.
Packaging and Sending - All your items will be packed well. We do everything we can to ensure your package arrives safely. In the unlikely event something does go wrong, simply contact us and we will do our best to resolve your concers.
Packaging Materials - We support "green policies" and recycle clean packaging where possible. Sometimes brand names on packaging may not necessarily match the content.
Simply click "Add to Cart" now and complete checkout so we can get it on it's way to you.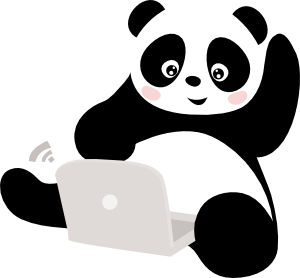 Would you like more information on this item?
Can we clarify anything else for you at all?


Please feel free to use the form below, or email hello@sewmucheasier.com or phone 1300 88 11 59.

Your message will be responded to ASAP, usually within 24 hours during business hours, Monday to Friday 9am to 5pm Australian Eastern Standard time.
---