Sew Easy 100% Polyester Batting (254cm Width) - Whole Roll 15m
Finally, Best Quality batting for Charity Projects...
Affordable
&

Hypoallergnic


So your handmade quilt gives Love to All!


Note: Teddy Bear is NOT included. We sell batting only.
~ Order by the WHOLE Roll
.... and
Save
~
This Top Quality Batting is $ 17 /m

..... the width is 254cm (100 inchs)
..... this is a 15 metre roll
, so....
..... it'd normally cost you $255. Unless...
..... you order it by the roll, and SAVE $$$

*NOTE: Please Allow up to 10 working days to receive your roll of batting- because we need to order it in just for you.

Imagine if you made

the softest quilt for those in need

from scratch....

Knowing that your recipients, too, will experienced the
Love & Care
- by enjoying YOUR quilt all year round!

"Since I retired recently, I have made dozens of charity quilts with my guild. I can finish two lap quilts or 4 baby quilts in a week. Yes, I go through a lot of batting.

That means I had to find good quality batting within my budget, as I am now living on a retirement income. And I was delighted to find this product by the roll online. It was even cheaper than Spotlight on sale.

I like how this batting is light so that it isn't too heavy for a child and it is very easy to quilt under my longarm machine."

- Margaret, a Happy Customer


By Now, You've made a few quilts. And you realise......
Quality Quilt Batting doesn't come cheap.


Buying by the Meter Adds Up. FAST.
But you still have So. Many. Quilts to make...
I know. I feel the same.
Having worked for a decade or so behind the scene in the clothing industry, I was formally trained as a Fashion Designer - and later spent
10 years teaching
others the joy of sewing & patchwork quilting. I'm constantly inspired by new fabric - that means I have more than one project on the go, ALL the time.
So I know that buying batting by the meter
end up costing a fortune.
There has to be a better way... right?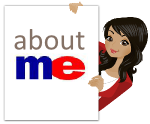 Want to Know

Who We Are


Before Buying?
Click Here to Learn More About Us...
There is no doubt you should
Never Skim on Quality
, because YOUR charity quilts have taken you hours to complete. They will be used by those in need - AND endure frequent washing. That's Why...
Compromising Quality for the sake of Saving... Just Doesn't Make Sense. Even for Charity.
What's the solution, then?
The Seasoned Quilter's Secret of SAVING
is simple -
Buy Batting by the Whole Roll
.

And
that's why they go with
100% Polyester

(200 gsm) by Sew Easy.
You are looking at a
Whole Roll

of Batting in
100% Polyester

Approximate Measurement:
15 mts x 254cm or 49' feet x 100" inches
How thick is this 100% poly batting?
Roughly 4 to 5 mm... by my ruler :-)
Sew Easy describes it as "Low to Medium Loft" - a little bit lighter in weight compare to 100% Cosy Cotton, though the thickness or "loft height" is a fraction more than cotton.
Traditionally, polyester wadding (i.e. Dacron) tend to VERY puffy - almost like cushion insert - which makes it difficult to quilt because it is bouncy and near impossible to control.
That's because poly waddings were originally intended for upholstery use. And that's why quilts made of this sort of batting are commonly "tied" rather than "quilted". More like your microfibre doona, if you like.
Unlike the other synthetic battings, the Sew Easy 100% Poly Batting is softer, and behaves more like felt or cotton batting (have a look at the close-up photo below) - it is NOT as airy and fluffy as the old high-loft polyester batting, and doesn't have the "hard" scrim like other cheaper battings - that means
it is easier to quilt - with great results!
What's so good about using 100% poly batting?
Sew Easy Poly Batting (sometimes known as Wadding) was created based on demand from Australia's quilters.
Strong and holds it's shape well - with Minimal Shrinkage!

Hygenic - Because it is immune to moths and mildew
High loft that offers warmth without the weight
Non-allergenic - even for the sensitive

Durable and Ideal for frequently laundered items

It has a softer hand feel similar to cotton blends, with a slightly higher loft than 100% bamboo, and needle-punched for improved breathability. If you love the loft of polyester and the softness of cotton, you'd love this poly batting - because it gives you the best of both worlds!
Does this batting shrink?
When it comes to shrinkage, ALL needle-punched waddings / battings (which covers just about every brand you can buy) have it, no matter what type of natural fibre (i.e. cotton, bamboo, wool, or any mixture from these).
Having said that - this particular poly batting is VERY stable and has less than 1% or 2% shrinkage, which makes it more suited to modern quilt designs that doesn't require the antique-like wrinkled effect like cotton or bamboo.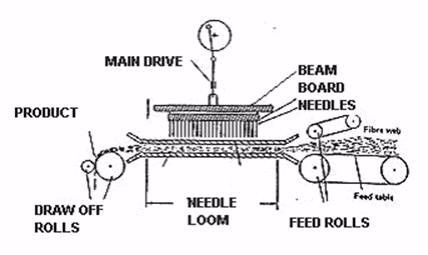 How is this 100% poly wadding made?
The proper term is "needle-punched".
It means loose fibres have been put through a machine that has millions of needles (but no thread), and the loose fibres are being "punched" into whole pieces before being rolled into huge rolls.
Think of it like how they make felt - there is no weaving involved and no grain lines to worry about. And just as easy to quilt as other popular battings in natrual fibre - like cotton!
This batting contains scrim. What is "scrim"?
Scrim is a thin, non-woven base layer that provides structure for loose fibre to cling on to, when the batting in being made - minimal but essential. ALL needle-punched waddings / battings contains scrim, though in varying weight and drape.
Unlike some other battings in the market - which can feel like there's some interfacing embedded within the batting - Sew Easy batting uses a super-fine scrim that is barely detactable, and you can
enjoy the drape and softness
from the beautiful fibre - which also means it's easy to quilt, even easier to care for!
I heard that "bearding" can a problem with batting. What's "bearding"?
Ah, Bearding, the unsightly problem of the fibres from the batting working their way through the surface of quilt. This can be a common problem with poor quality wool or polyester battings.
Sew Easy takes care of ths by using only the best quality fibres, while rnning their needle punch machine at just the right speed, and apply the right finishing.
What you get is a
soft and even finish, that bearding is no longer an issue.
So you don't have to worry about it. Hooray!!
Note: Teddy Bear is NOT included. We sell batting only.

Can I pre-wash the poly batting?


No. There is no need anyway - because it has minimal to no shrinkage, about 1% ~ 2% or less.
Only wash your quilt when it is ALL finished, so the fibres in the batting are encased inside your fabric and not exposed - this way you won't end up with fluffy pieces everywhere!

"I've used this batting before in a baby quilt - I was so impressed by how well it washes that I just had to get more for another one!

This batting is good quality, and the price unbeatable (and I did compare prices from other sites and stores!)

Buying by the roll save me heaps, and delivery was speedy and it arrived exactly as estimated. I'm happy."

- Patricia, a Happy Customer



Sew Easy 100% Polyester batting is your choice because:
Everyone knows that Sew Easy is a trusted name in the quilt world, because they only use quality materials to produce the best value quilt batting with is:
Soft and Easy to quilt.... even

beginners can create impressive results!

Top Quality without the price tag -

your charity project goes a long way!

Hygienic & Ideal for frequent washing -

prefectly practical for everyday use

.
Ideal for machine quilting because it is so soft and light weight -

get your quilt done before you know it...

Needle punched to limit distortion so

your quilt will always stay in shape

and wash up nicely - ideal for childrens quilts!
Anti-bacterial & Anti-fugal - peace of mind for the lucky recipients of

your special gift!

Non allergenic -

perfect

for those with allergies

and other special needs.
Fine scrim to lock in fibres and prevent fibre movements - you can concentrate on simply quilting your best!
No bearding or shedding like some other battings - so your quilt can be loved and washed for years to come!

Quilt up to 8" (or 20cm) apart to accommodate even the simplest quilting - you can

get lots of quilts done in a short time

. And share your generosity more frequently!


Made especially for Quilters

under stringent standards - you know that you're getting the real deal.

"Best price around!

I've been using this at school for a sewing class I am teaching, and the kids love it. Easy to use and very economical by the roll.
"


- Lauren, a Happy Customer



Did You Know...?
Good quality sythetic quilt batting is perfect for those suffering allergies as compared to natural down, feather or wool quilts. They are also much lighter!
The latest wadding manufacturing techniques, especially in the synthetics range, are designed for summer and winter - with greater breathability - and great for those with allergies. Because the polyester fibres have been treated for allergy sufferers.
Polyester these days is much more breathable than of old.
There's nothing wrong with using budget polyester batting for quilts especially for everyday use, and ideal for babies and toddlers because you can wash the quilts as often as you wish!
Traditional polyster wadding - known as Dacron - is a trademark (brand) of polyester made by DuPont and commonly used worldwide by many manufacturers especially as filling for upholstery and duvets. This type of wadding isn't suitable for quilting because it was intended as a fill material - similar to cushion inserts.
If you have been looking for a practical bedding material to make quilts for
your little one
, give this a try!
Care Instructions
To ensure your batting lasts as long as your quilt, please take the best of care when washing.
Machine wash in warm water with mild detergent on a gentle cycle.
Machine spin on medium to fast cycle to remove excess water.
Allow to dry flat in shade (to avoid fabric fading).

Make sure it is completely dry.

Wanna
Do Even More For Our Environment

and
also

Save Money

at the Same Time??

We know you do.

This is why

we reduce excess packaging

by ordering whole rolls instead. See picture above.

You

will receive your Poly Batting neatly rolled up inside a carboard recyclable box

ready to go.

This is how we are also able to

keep our prices low

and pass on the

savings to you

...!!

"Good batting, good price. Can't go wrong with this stuff.

This whole roll is a lot more than I need of this, but it was way cheaper online than at the shops. This came really fast, and will work perfect for me. It's not too stiff or too soft. It's the perfect texture and thickness."

- Rachel, a Happy Customer



Grab yours now and you can experience:
Save bucket loads of Money - so

you can go fabric shopping (YAY)!

A sense of

achievement

, because you've made something from start to finish.
No more piles of unfinished projects - instead, you will

churn out lots of quilts and other goodies

for your family to enjoy this winter!
Simply
Scroll Up
And
Click
The Button To Get Yours Now!
This Sew Easy Batting is ideal for:
Prolific Quilters who sees value in getting a whole roll

Caring individuals who want to minimise their carbon footprint
Sewing Guilds and Clubs,

Teaching facilities,
Lovers of handmade bags and soft furnishings
Textiles artists,
and other creative individuals.....
If any of these sounds like you

we're ready to get your Sew Easy Batting on its way to you,

delivered anywhere in Australia!






And what's more.... the money you invest in this amazing and essential material is nothing to what you could receive back...
This is a
fantastic
opportunity to get your unfinished projects completed
and turn them into
family favourites to be loved and admired by all!
BUT....
Make Sure You Act Quickly.

We Have Only A Few In Stock.


Be Sure Get Yours Now While Stocks Last!

Note: Teddy Bear is NOT included. We sell batting only.
We know sewing. But you know best.
Sometimes things don't work out according to plan. Not to worry - we have a 60 Day Money Back Guarantee to support you.
Your No-Nonsense 60 Day
100% Money Back Guarantee*
In the unlikely event when the item doesn't meet your expectation, be sure to contact us within sixty (60) days.
The benefits under this Guarantee are in addition to other rights and remedies under a law in relation to the product you have purchased.
We want you to have a plenty of time to feel absolutely certain that you have what you've paid for!
If you're not 100% happy simply let us know and return the item in original condition and packaging.
We'll send you a full refund (excluding postage) promptly and courteously - No Questions Asked.
So you can be sure you'll be happy with your purchases!
*Looking for the fine print? Check our terms and conditions for details.
Be The First To Review This Product!
Help other Sew Much Easier users shop smarter by writing reviews for products you have purchased.
Can't wait for it to arrive? We will get it to you ASAP.
Prompt Shipping - Your package will be sent promptly once payment is cleared. Usually it will be dispatched the next business day.
Combined Shipping - Want to save even more? We are happy to combine shipping for multiple items in your cart... it gets worked out when you check out.
Packaging and Sending - All your items will be packed well. We do everything we can to ensure your package arrives safely. In the unlikely event something does go wrong, simply contact us and we will do our best to resolve your concers.
Packaging Materials - We support "green policies" and recycle clean packaging where possible. Sometimes brand names on packaging may not necessarily match the content.
Simply click "Add to Cart" now and complete checkout so we can get it on it's way to you.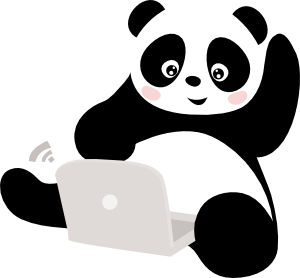 Would you like more information on this item?
Can we clarify anything else for you at all?


Please feel free to use the form below, or email hello@sewmucheasier.com or phone 1300 88 11 59.

Your message will be responded to ASAP, usually within 24 hours during business hours, Monday to Friday 9am to 5pm Australian Eastern Standard time.
---