Elements by Horn - TailorMade Sewing Cabinet with Drawers
SAVE 13%!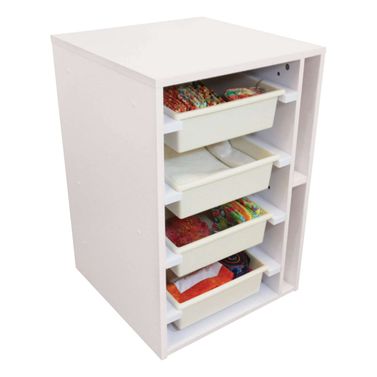 Click to view larger images or other views or videos
SAVE 13%!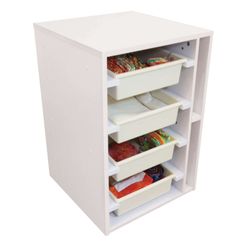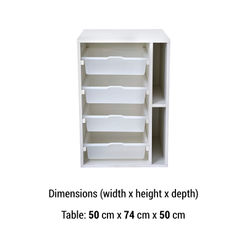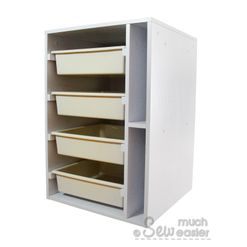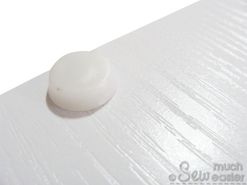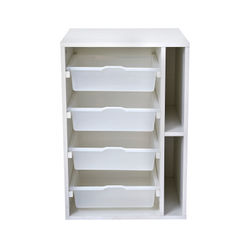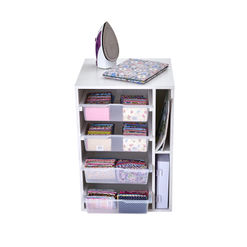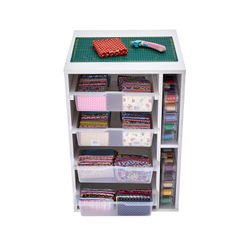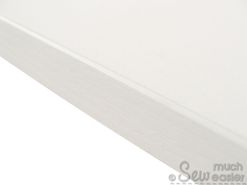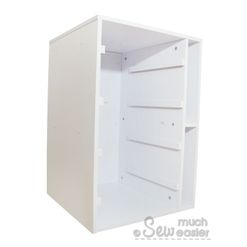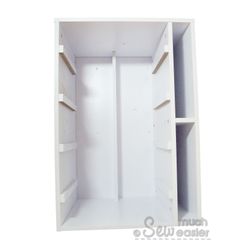 Swipe for more. Tap to enlarge
Click to view larger images or other views or videos
33,198 Happy Customers Served
Finally

... An affordable set of drawers for your Sewing Bits.
And it goes
Perfectly

with your sewing table too!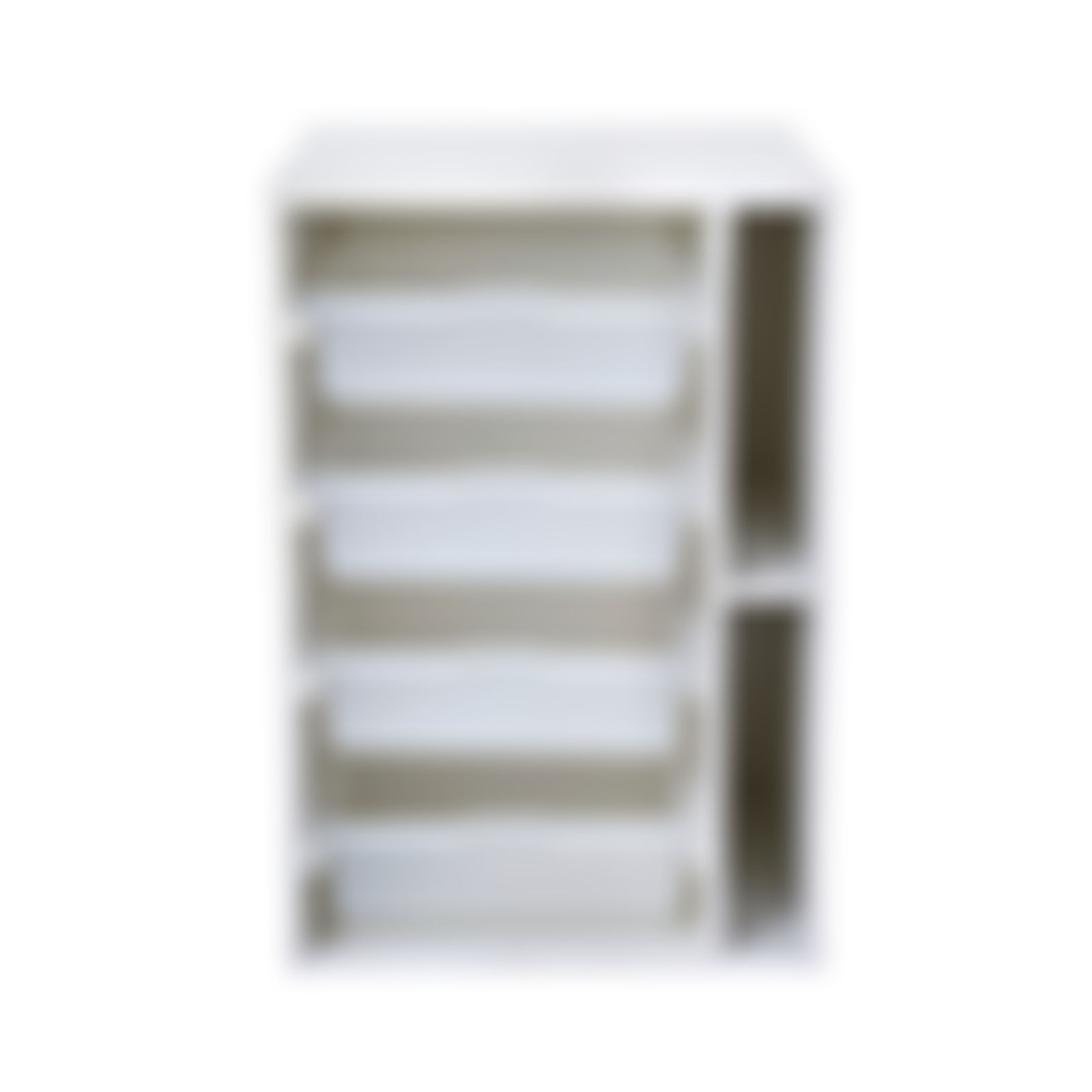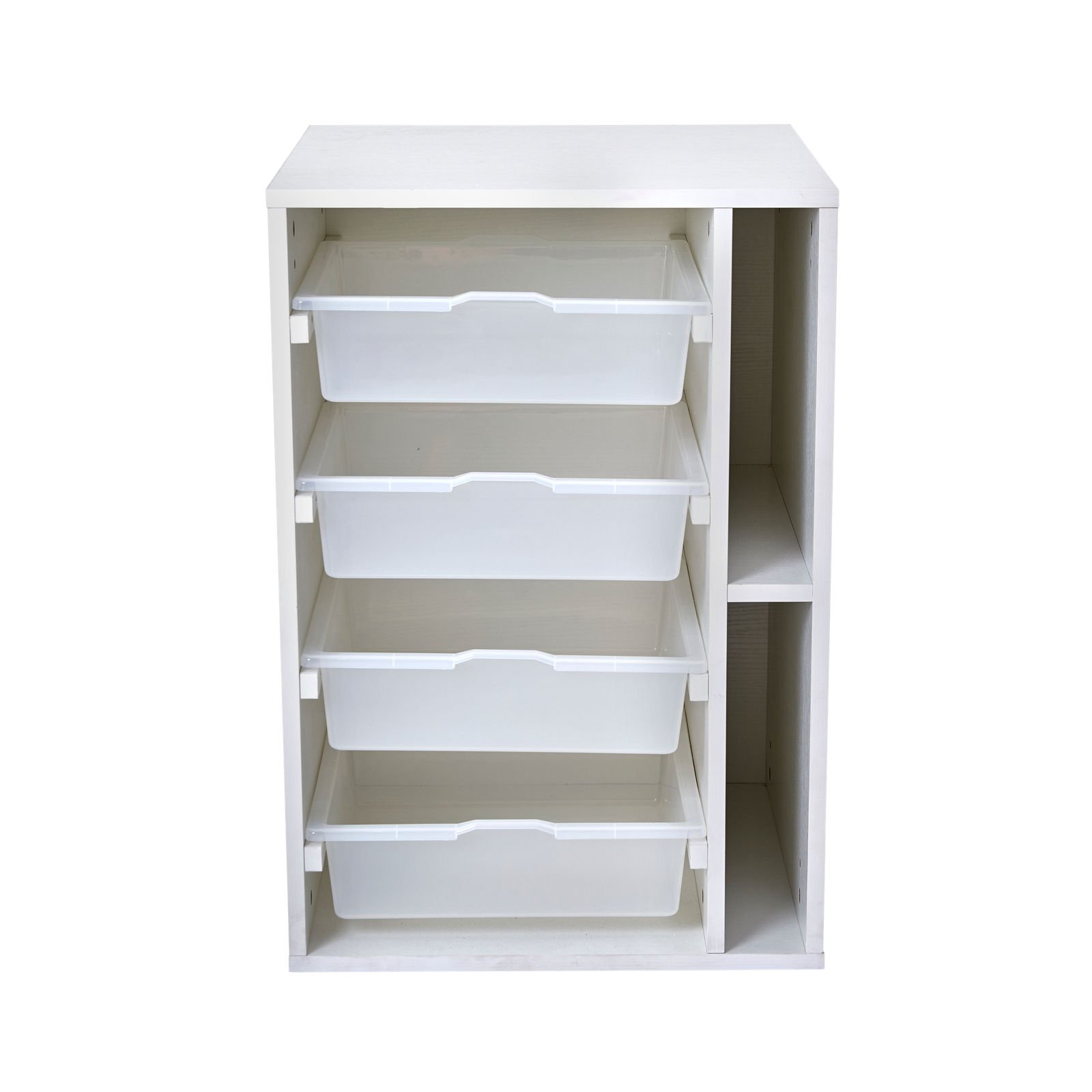 Dimensions (width x height x depth)
Chest:
50 cm x 74 cm x 50 cm
Drawer Tray:
37 cm x 10 cm x 37 cm
If you're looking at Flat-Packed Sewing Furniture, chances are...
You need a small set of drawrs to keep your sewing gear tidy

Your family needs their living / dining space back from your creative mess!

You've out-grown your old Horn sewing cabinet but still need something compact
You're sick & tired of being a nomad with your sewing - there's got to be an affordable alternative to Koala Sewing Studio!
You're not alone...

"How did I manage without this?

I've been hunched over my sewing machine on the dining room table for years - I always got sore shoulders and an aching back after a few hours of working on a project.

But NOW...OMG!! I got an entire big project done in about five days, working 8+ hours a day with not a twinge of discomfort. I love it."

- Alison, a Happy Customer


Ok, so you dream about your very own sewing studio...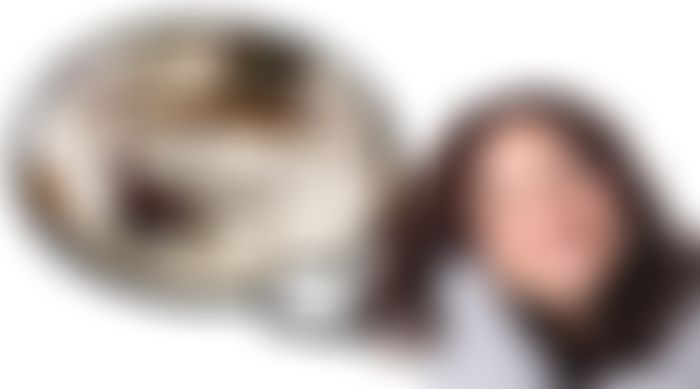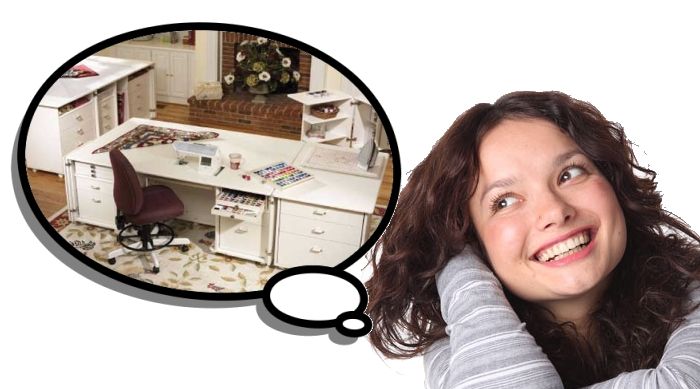 Except the reality is more like this...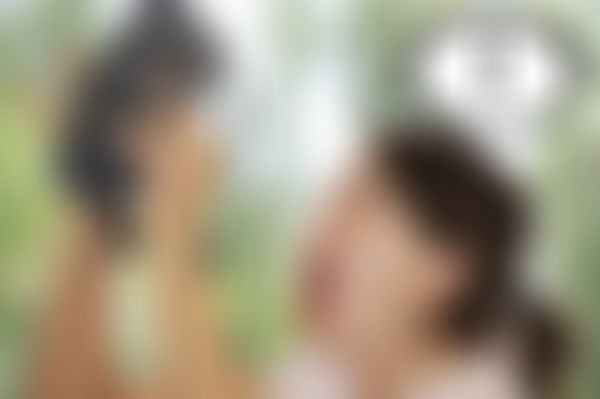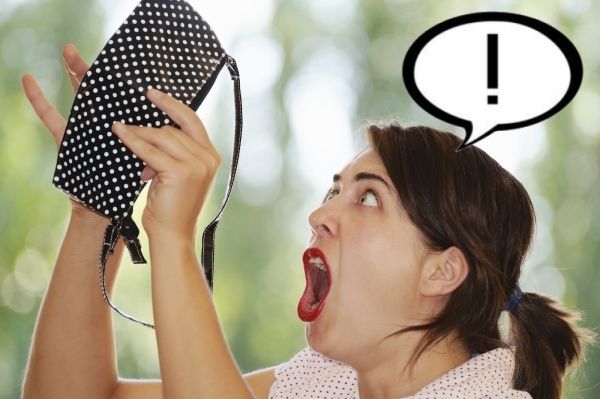 Ok, Maybe Not
. Back to reality.

Sounds familiar?
Well, let me share a little confession...
Many moons ago, when I first got bitten by the quilting bug, I went on to take over the rest of the house. The dining table was my first victim. You know how it goes from there - and it never ends well. That means
I can honestly say I know your pain
. If only I had a better option then.


But I've found a perfect solution now...
The Smarter way

of Setting up Your Sewing Space is

Elements Sewing Cabinets by TailorMade

.
They come flat-packed - just like IKEA - but purpose-built for Sewing!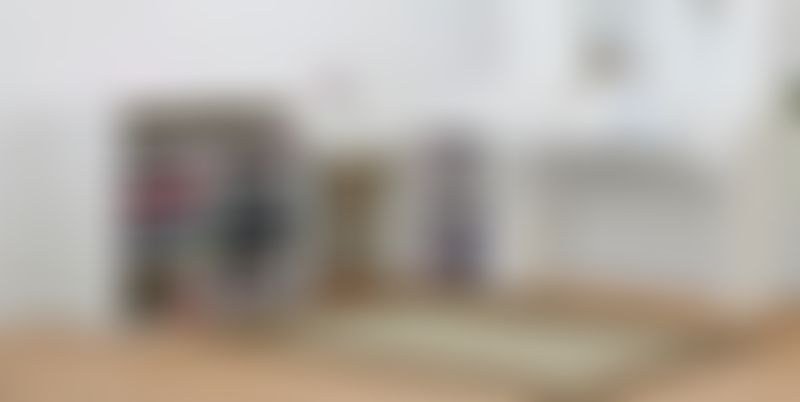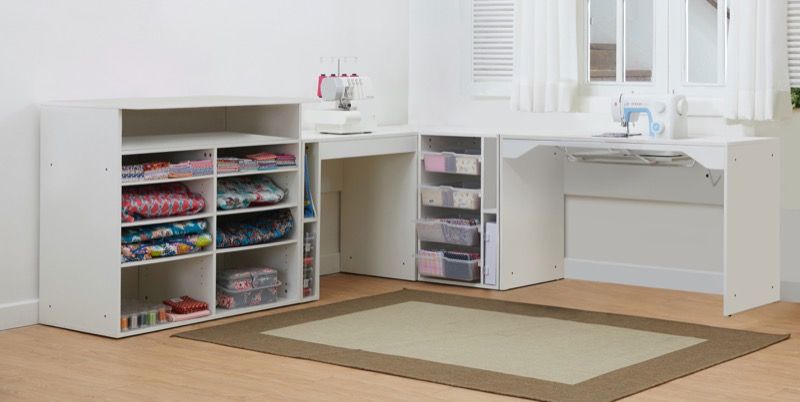 Note: Sewing Machine and other furniture NOT included. This listingis for
Drawers
ONLY.


Whether you have a dedicated room or not - having your machine & all your sewing gear in ONE spot means:
Your space is always

tidy and inviting

You

know

where everything is located
You can find what you need

easily

You can get the

job done quickly

You can save

time and energy

for other fun thing - and actually

enjoy

sewing!
Add Yours to Cart Now...
So You Can Experience it Yourself.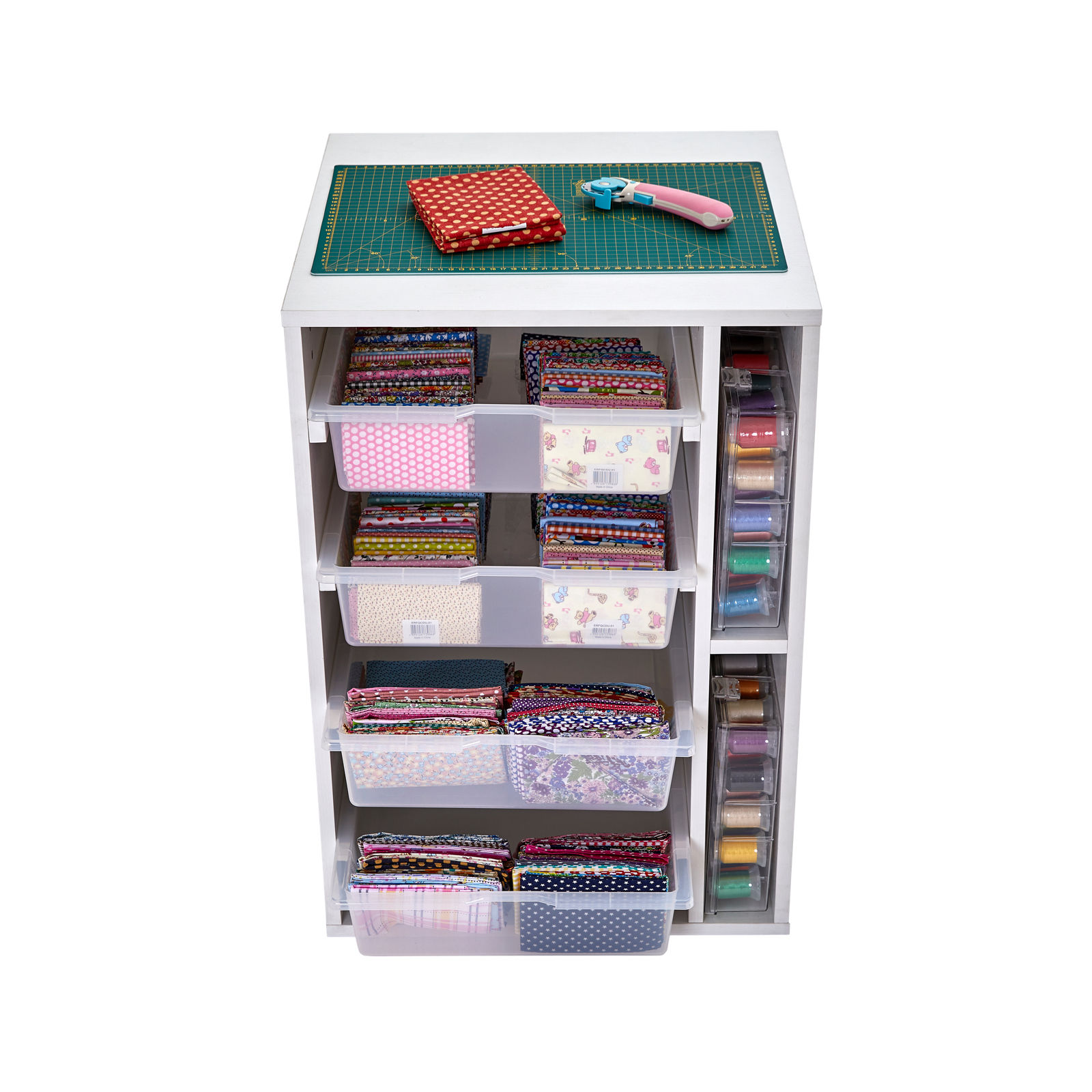 Note: accessories NOT included. This listingis for
Drawers
ONLY.

"I love this little set of drawers and ordered a pair of them!

They were recived in a timely manner and well-packed. The assembly was easy and they look great on either side of my sewing table.

Now I can sort and stores my sewing supplies neatly & conveniently, and these are perfect for my needs!"

- Bec, a Happy Customer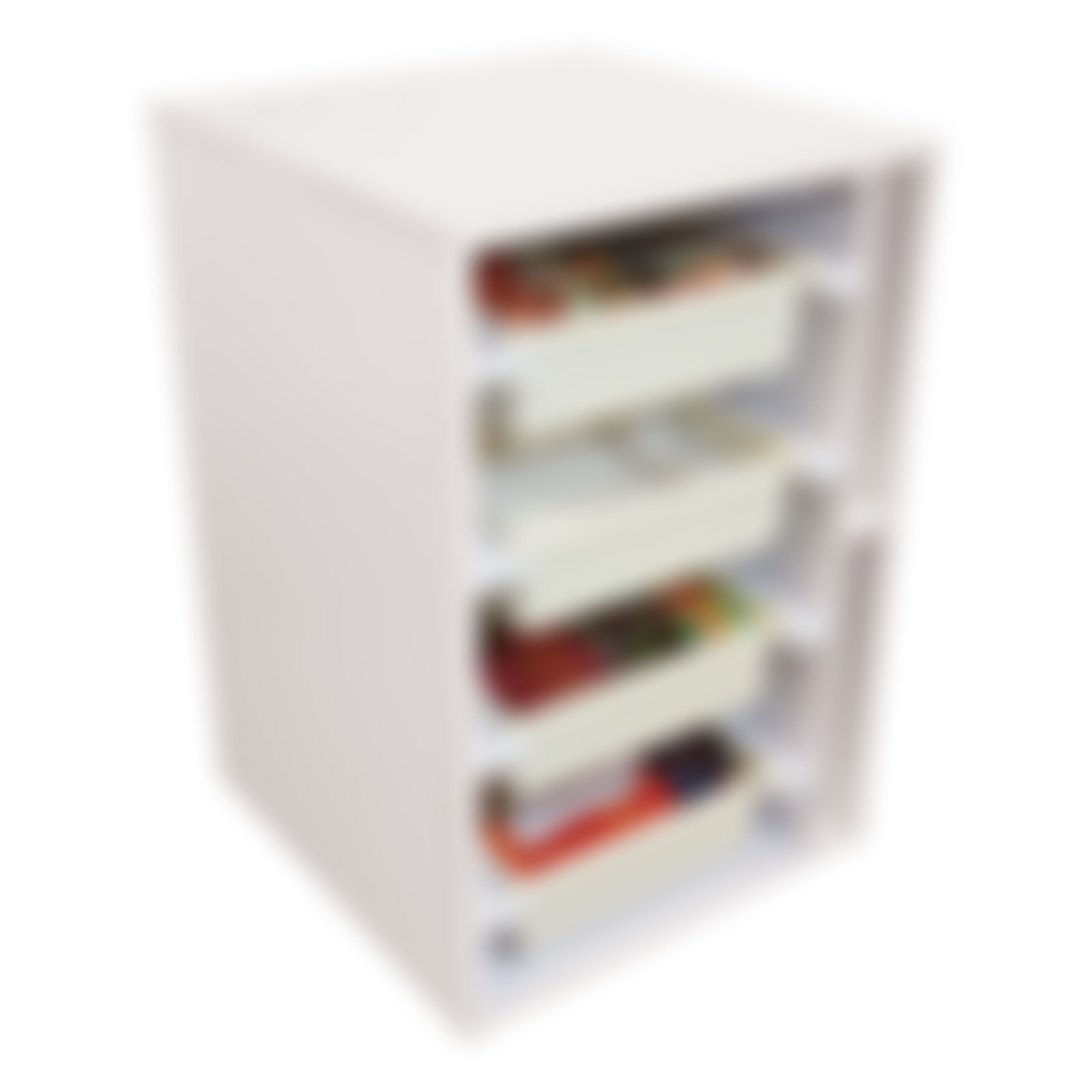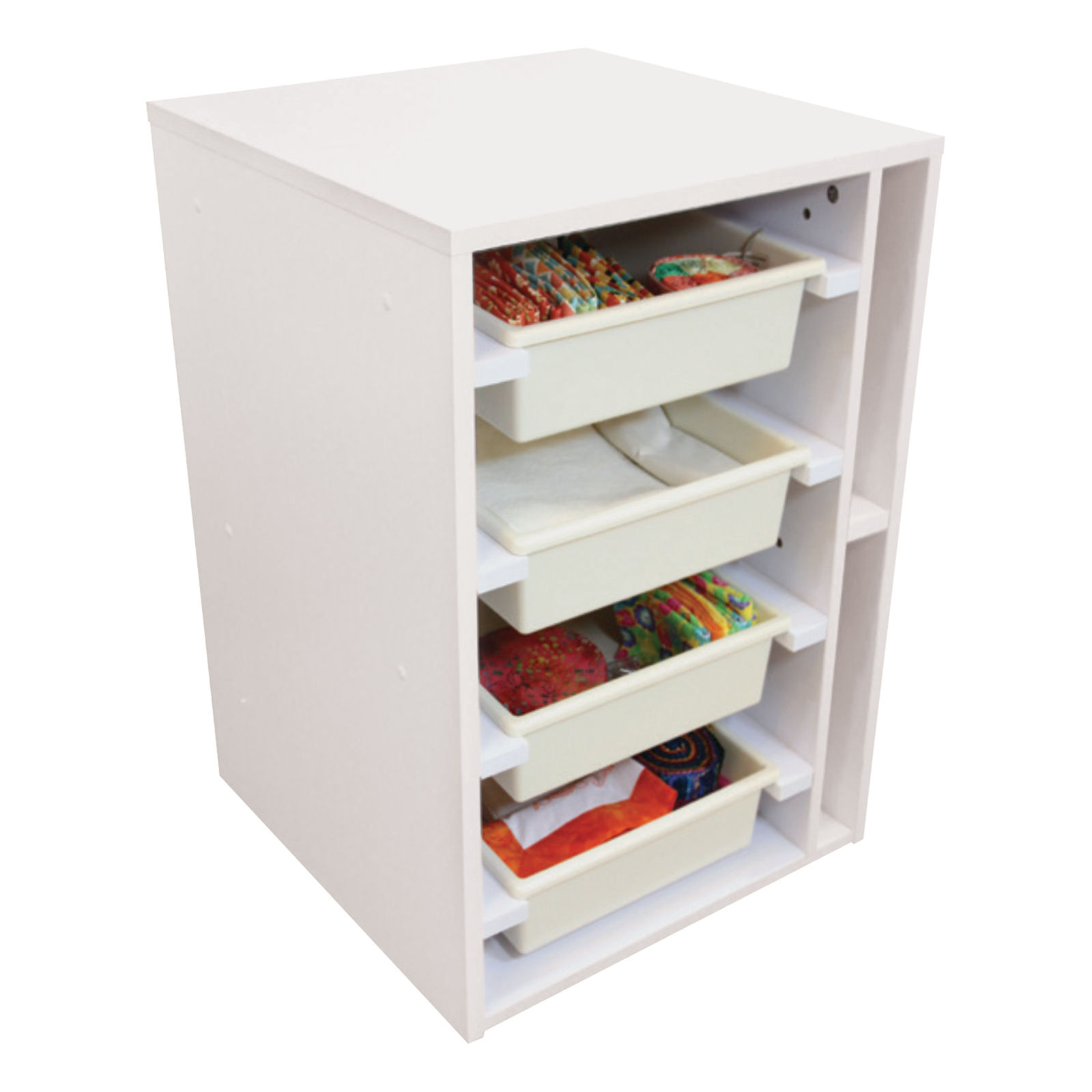 Let's see what you get...
The Flat-Pack range is called
"Elements"
- unlike furniture you find at IKEA, these are
specifically designed & made FOR sewing.
By TailorMade - the Sewing Furniture Specialist.
Sewing Supply Drawers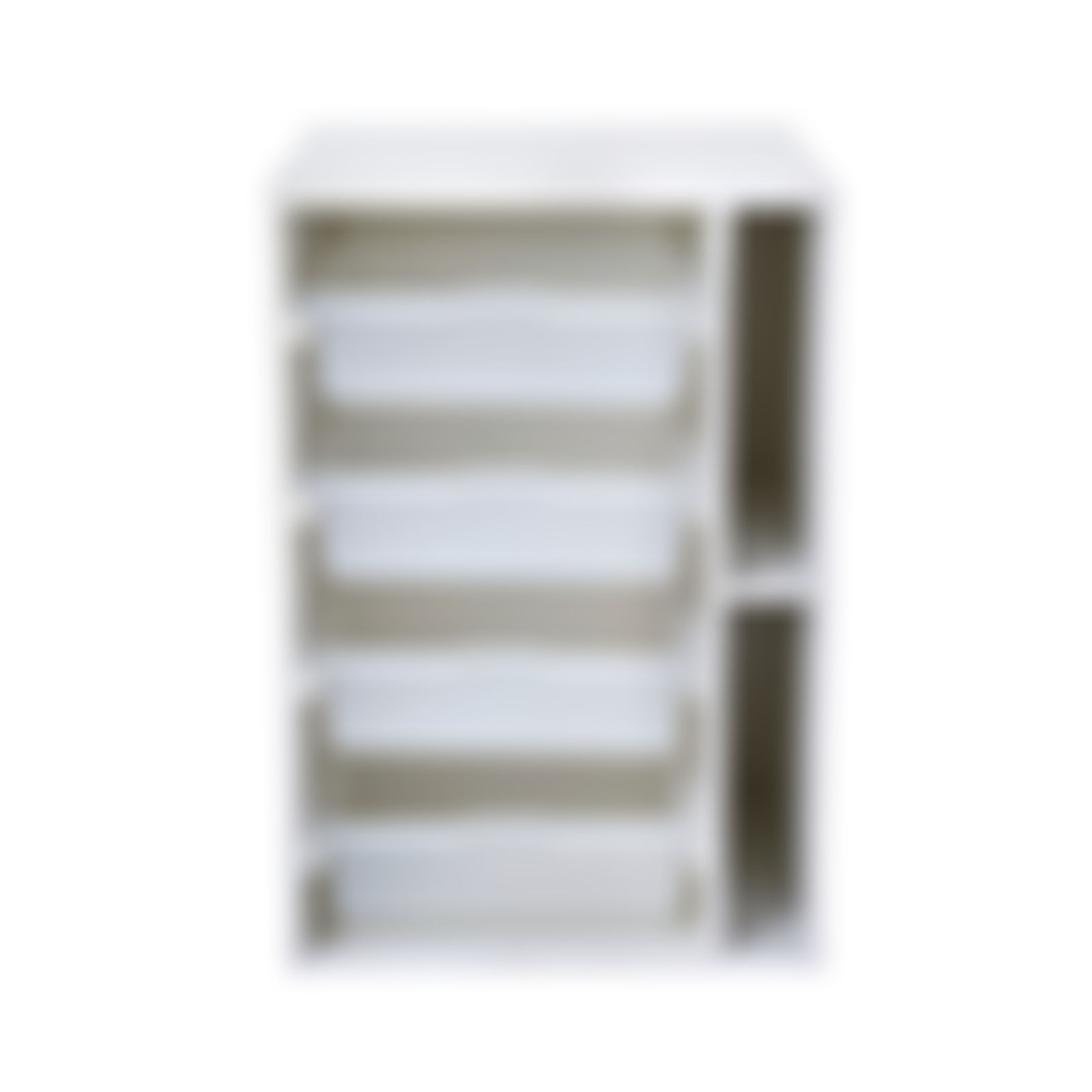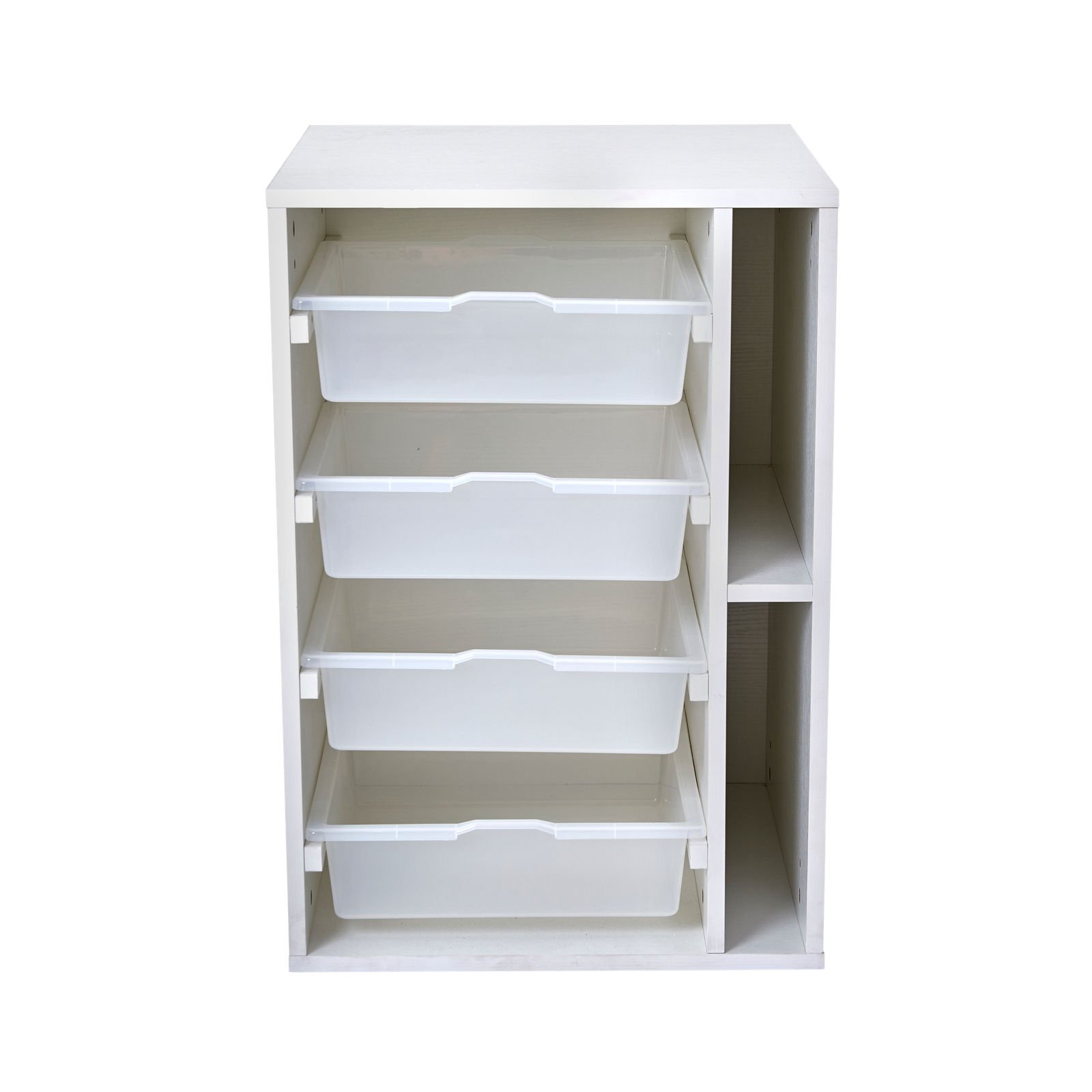 Dimensions (width x height x depth)
Chest:
50 cm x 74 cm x 50 cm
Drawer Tray:
37 cm x 10 cm x 37 cm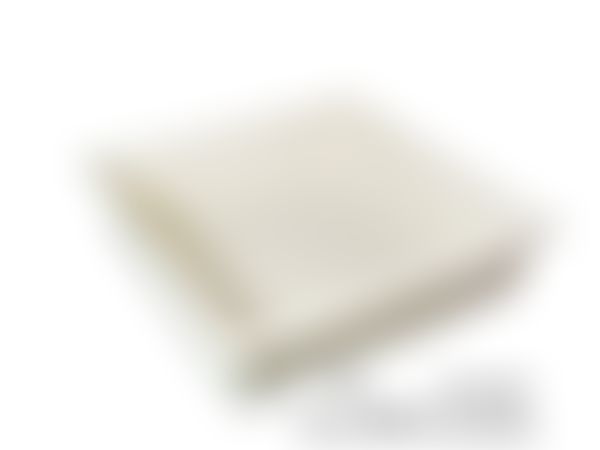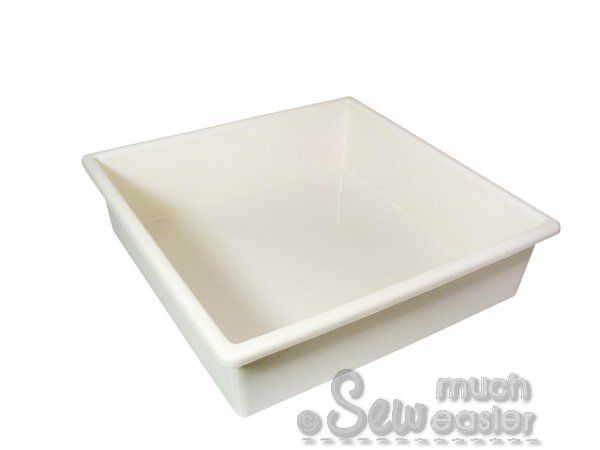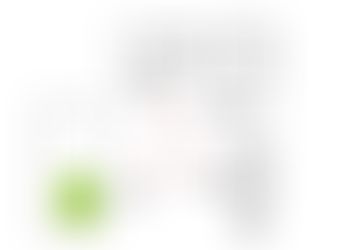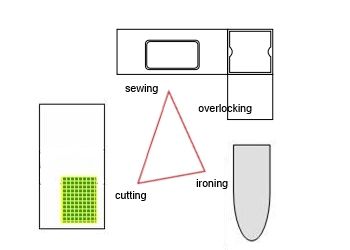 This

flat pack

sewing table is essential to creating your perfect sewing room - also available in matching designs:

set of drawers

(included)

storage unit (available separately)

sewing table

(available separately)
You can arrange them in any configuration that

suits your own ergonomic flows

- think about how YOU move from one area of work to another.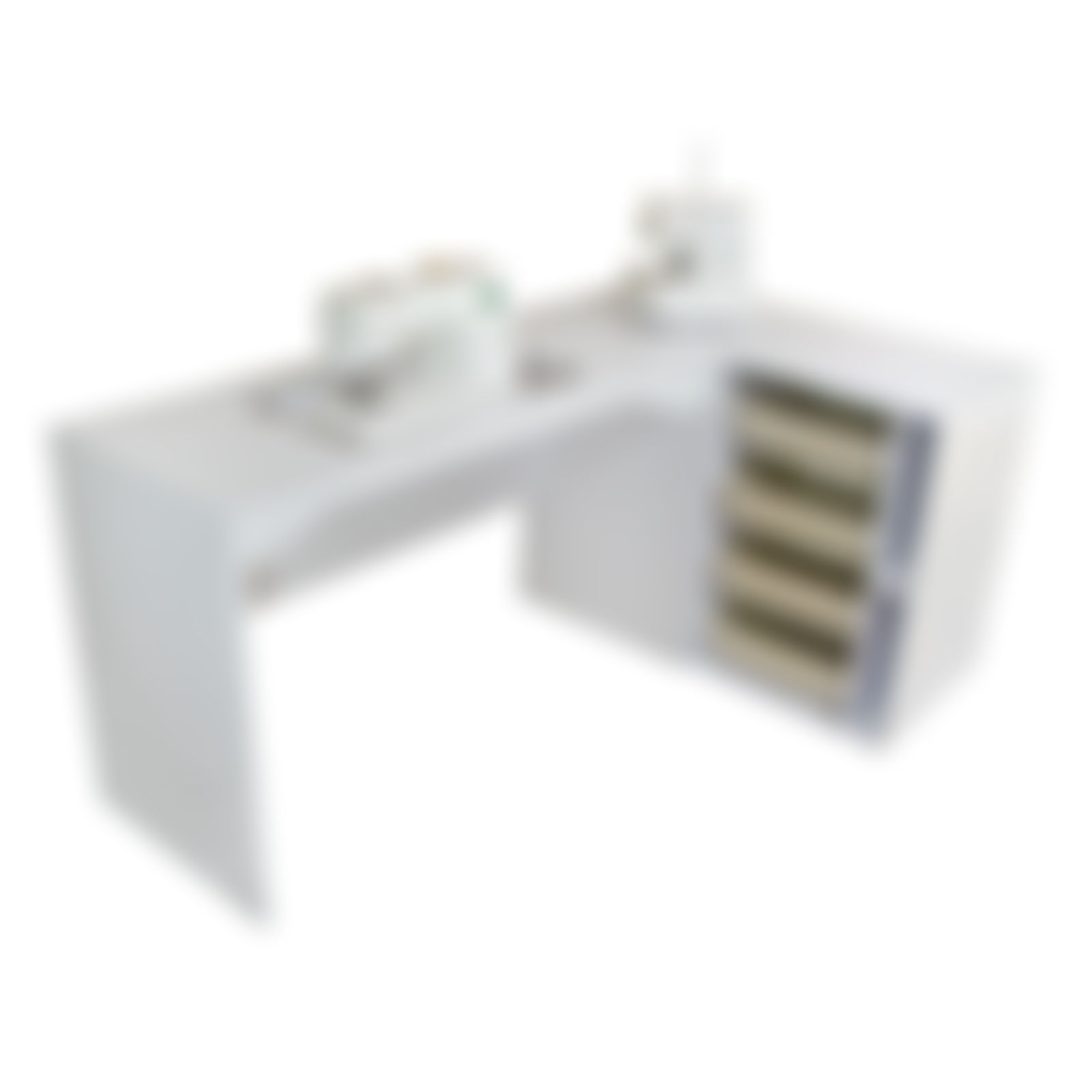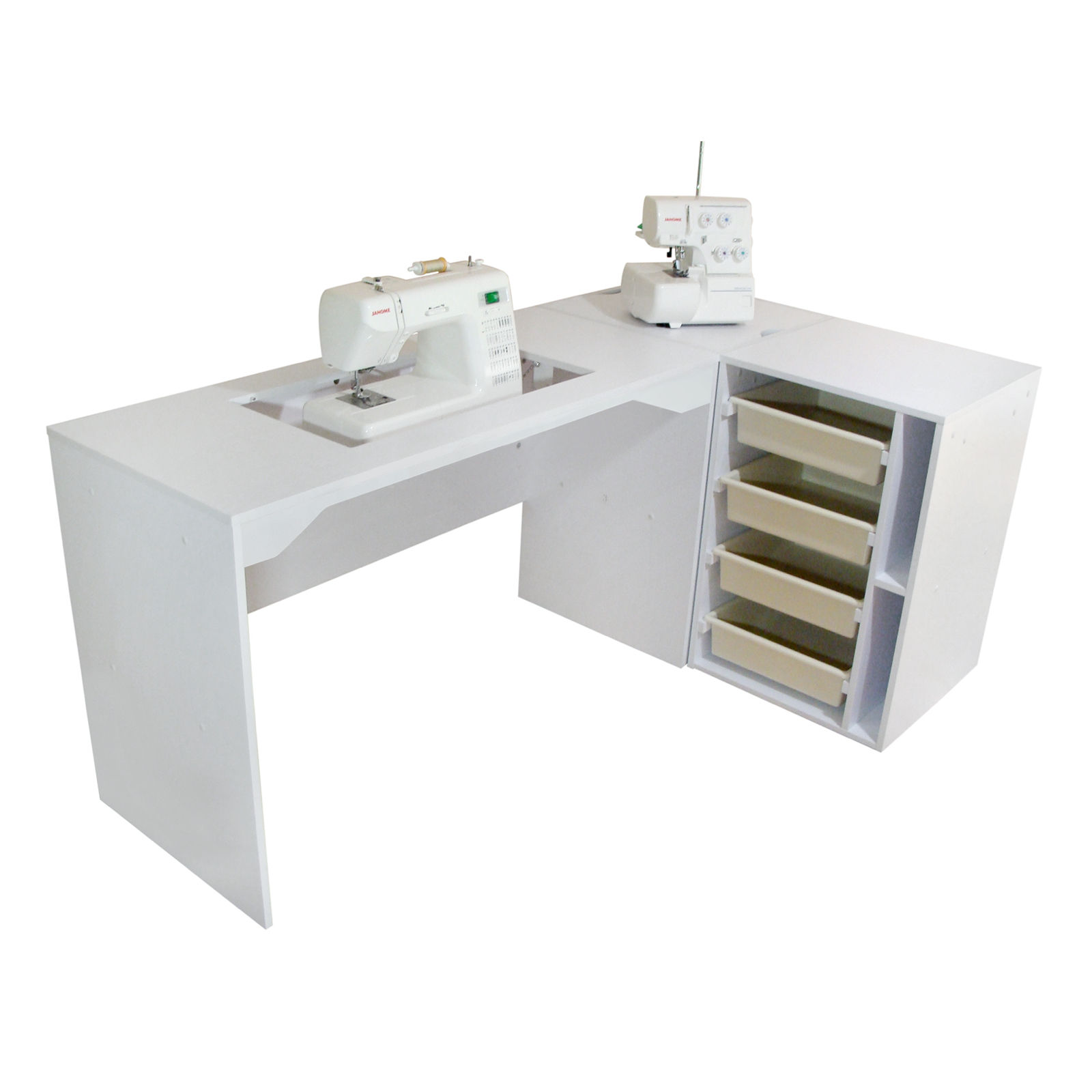 Note: Sewing Machines and other furniture NOT included. This listingis for
Drawers
ONLY.
If you're
a quilter
, your three point will generally be:
Sewing

(for machine piecing & applique)

Ironing

(for pressing seams in your blocks, ironing on applique)

Cutting

(for trimming off dog-ears, squaring off blocks)
If you
make clothes
(assuming you've already done the cutting-out), then your three point would probably be:
Sewing

(for stitching portions of the garment together)

Overlocking

(for finishing raw edges)

Ironing

(for opening out seams, applying iron-on interfacing)
How Would You Configure Your Room?
Get Yours to Try Now.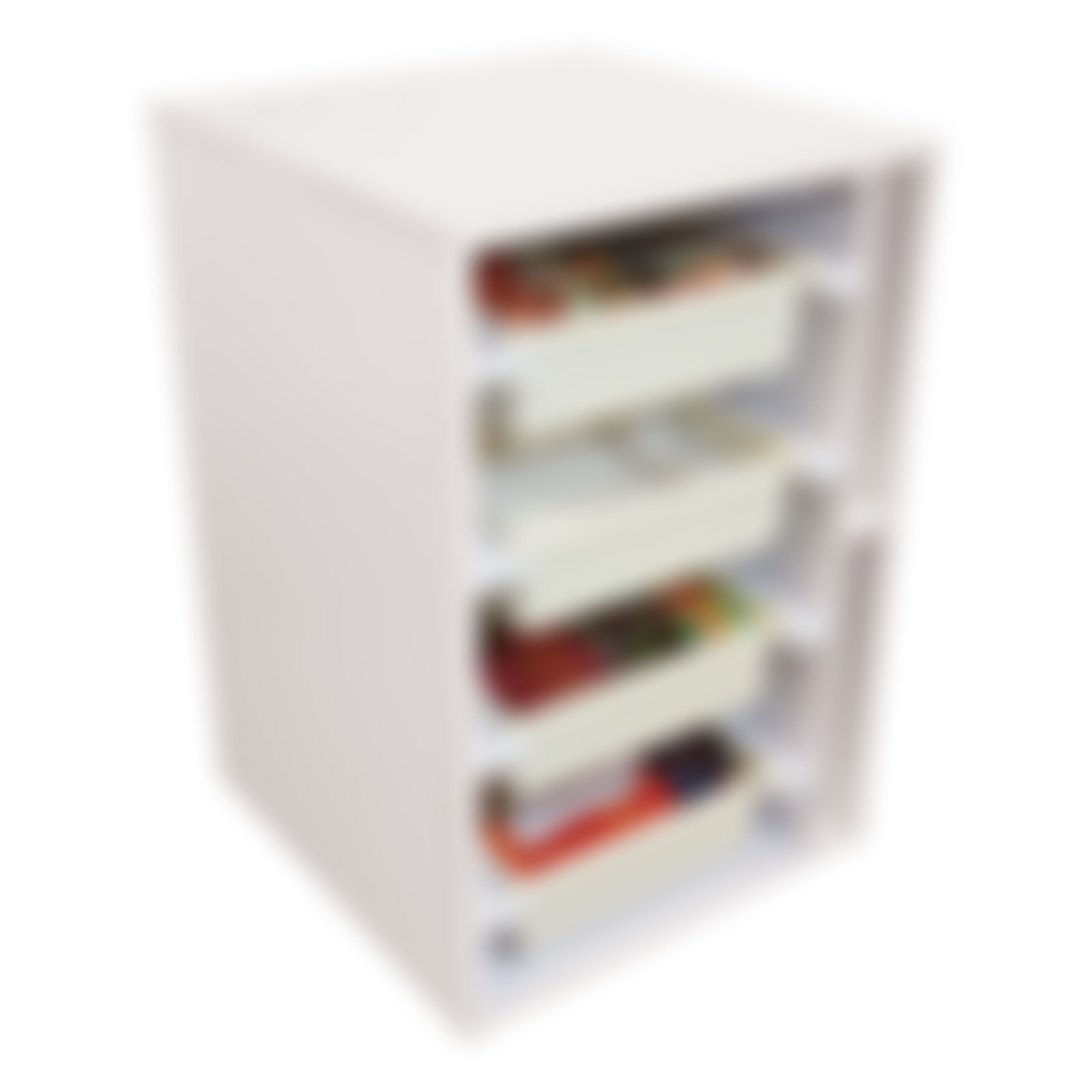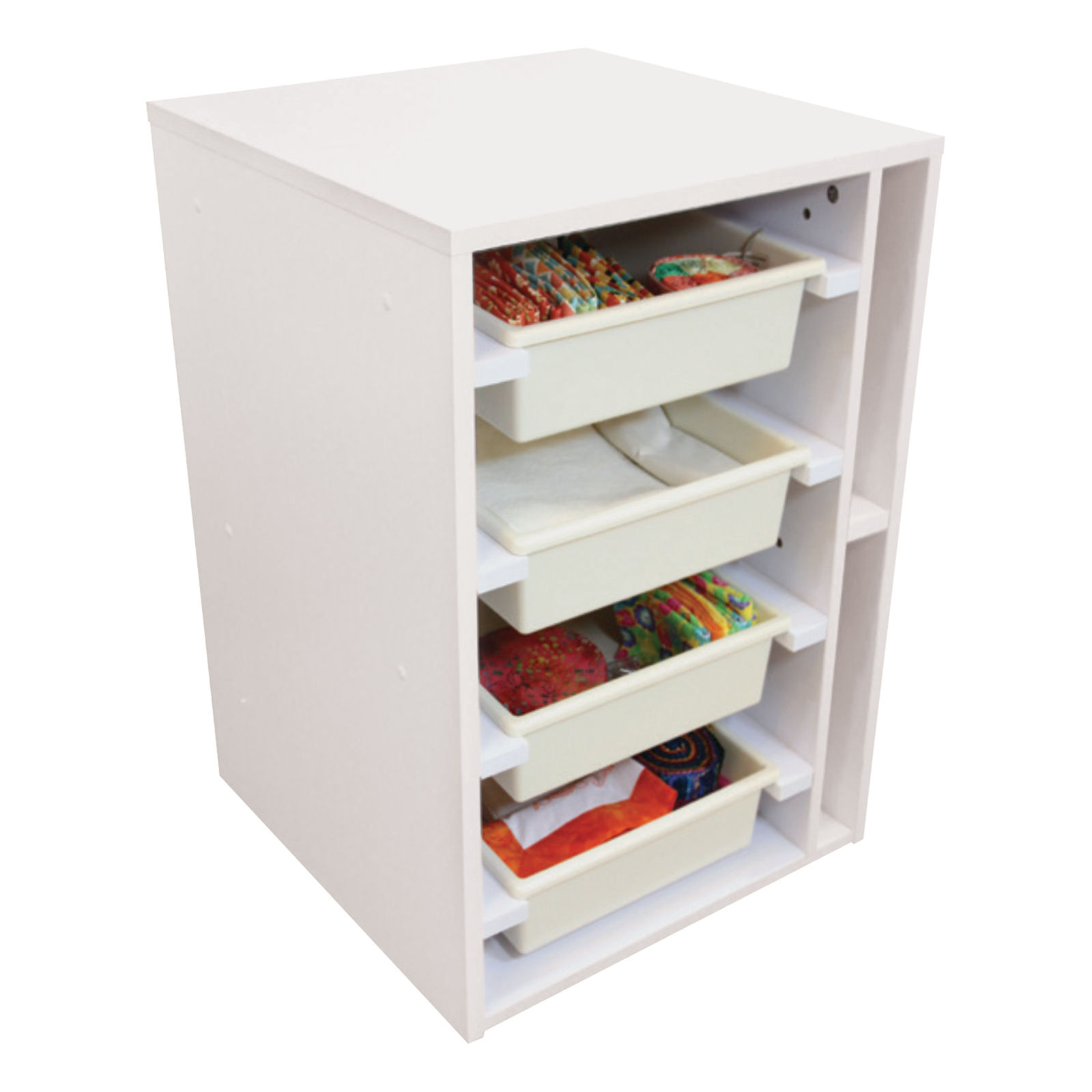 Get Creative with Your Sewing Space Now!
Make use of flat-packed furniture that offers
flexibility
to provide a solution that
makes the most
of your space.
The "Element" collection are specifically designed so that they can be easily and effortlessly assembled using our simple to follow instructions.
The pieces are even individually labelled so they are really easy to identify. If you have ever assembled Ikea flat pack furniture you will find constructing a TailorMade Sewing Furniture a piece of cake - just
follow the instruction because the assembling works best in a certain order.
You will notice the
smooth corners and edges
similar to your kitchen cabinets - no more snagged fabric and ouchy red marks on your arms from leaning on the edge!
Wanna Get Started?
Simply Add to Cart.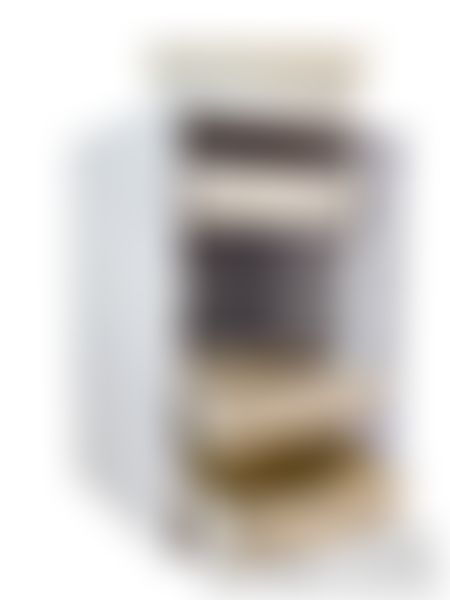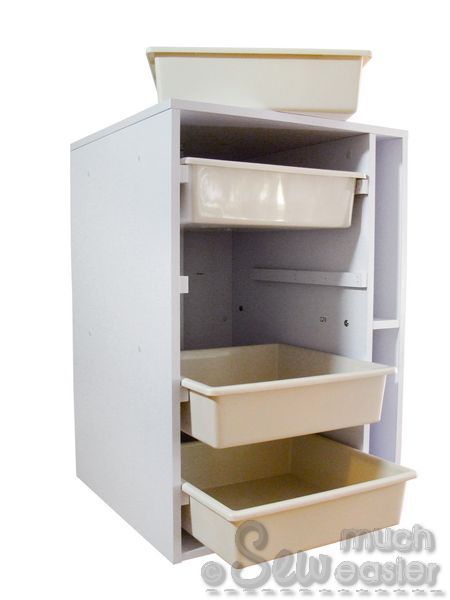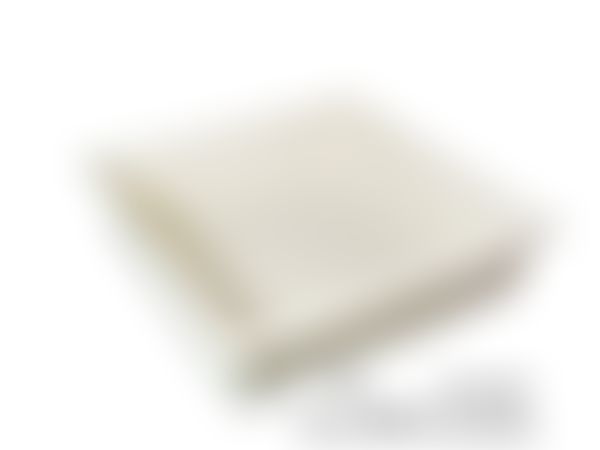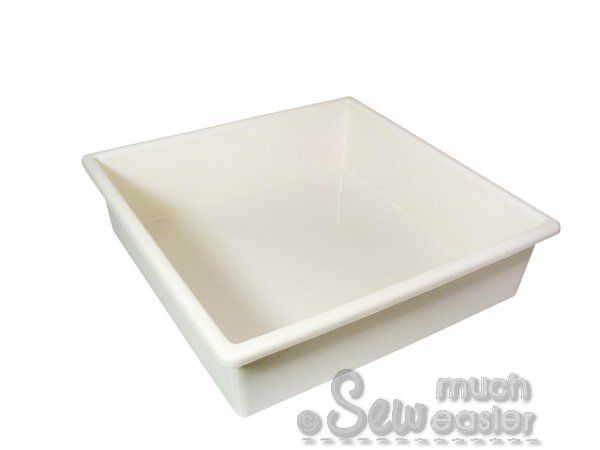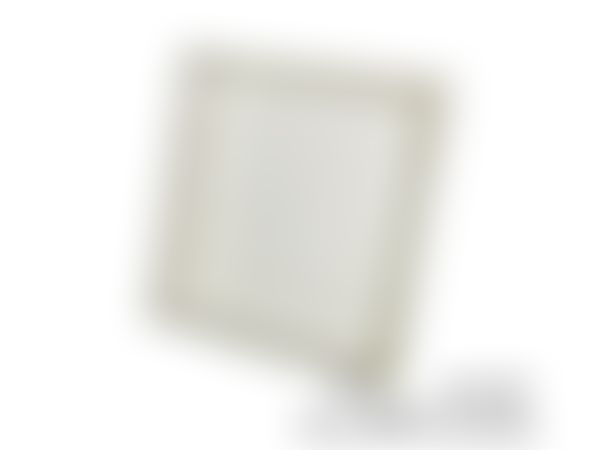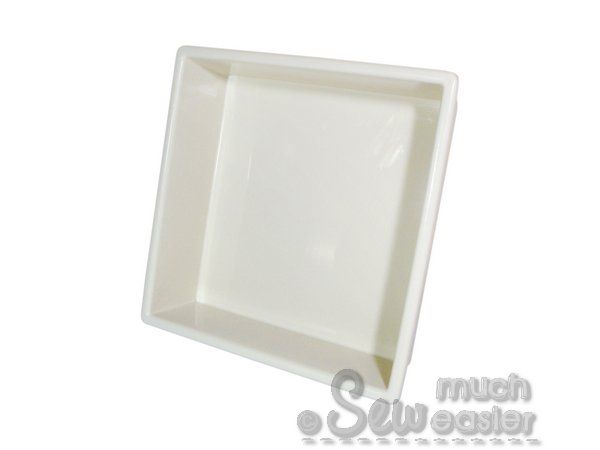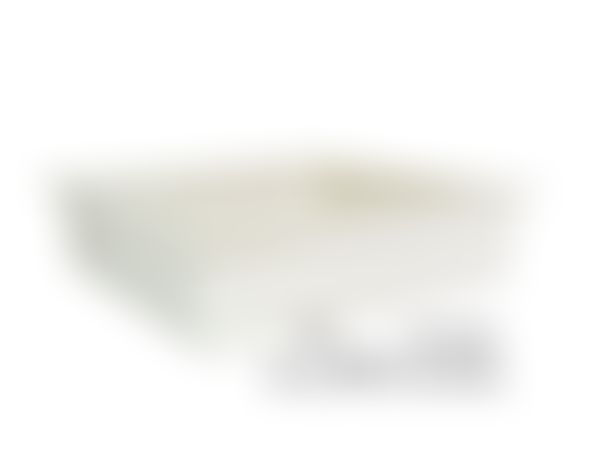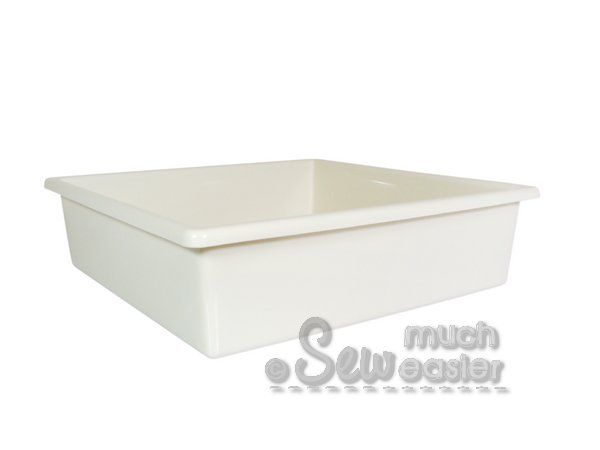 Check out these Awesome Features....


More

Affordable

compare to other well-known brands of sewing cabinets. That means what you save is yours to spend (more fabric. Yay)!
Easier to transport means you

don't pay a fortune

for special furniture delivery. Practicality has never looked more stylish!

Easy to assemble

, AND can be disassembled for house move / storage. Perfect for those changes that life throwns at you along the way - upsize or downsize!
Size Matters: an practical width (only 50 cm), the Element range works just like your modular kitchen units - so

convenient & versatile

for any space.
Made from quality MDF with a wood grain melamine veneer -

superior finishes with NO sharp edges

- no more snagged fabric or ouchy red marks on your arms!
Modular and Versatile, the individual untis make a perfect set (available separately if you want to order more) -

mix and matc

h to create your ultimate sewing studio!
What's more:

simple, timeless design

means you will never have to worry about changing interior trends. Because fashion comes and goes, but style is here to stay!
More

Ergonomical

, with No complicated mechanism to get in the way. Enjoy sewing in comfort, with your best posture (NO more twisting to the side like other sewing cabinets)!
Plenty of storage in the right configuration, in the right dimensions for your sewing gear - it's

easy to stay organised

!
Quality workmanship + durable material + clever design = better value for you.

Buy well, Buy once

(without breaking the bank)!
Note: we also have other

matching pieces

available.
Sounds like Exactly What You Need?
Order Now and Give 'em a Go.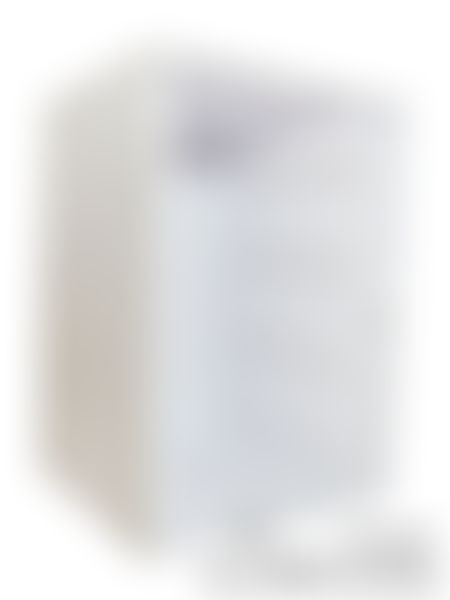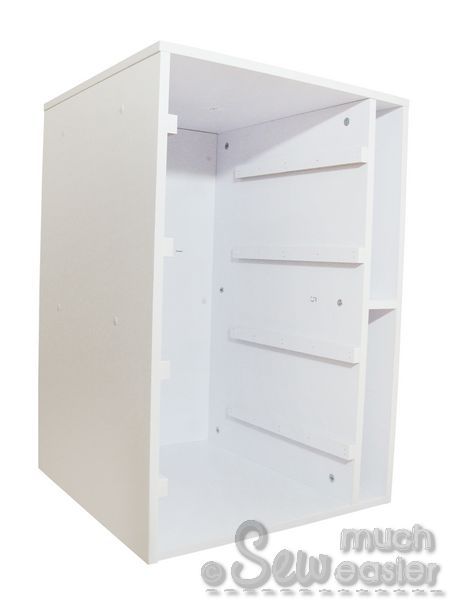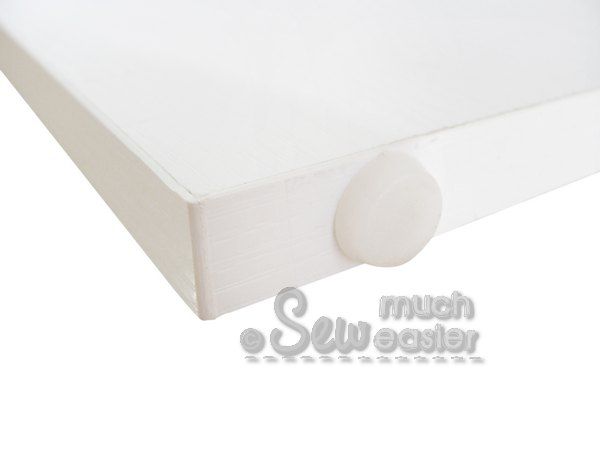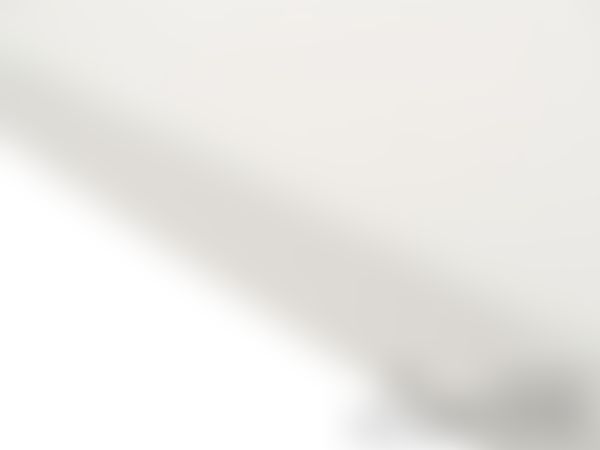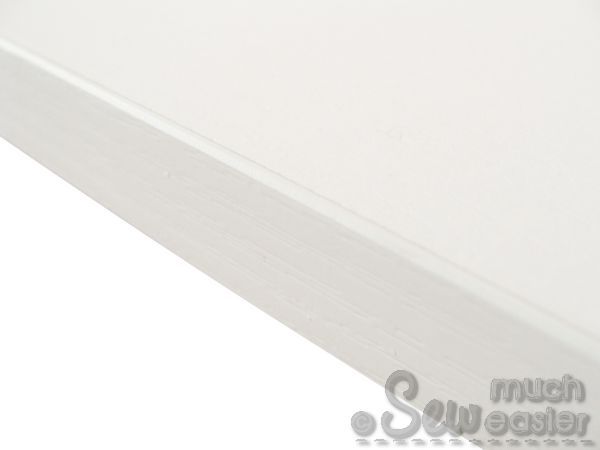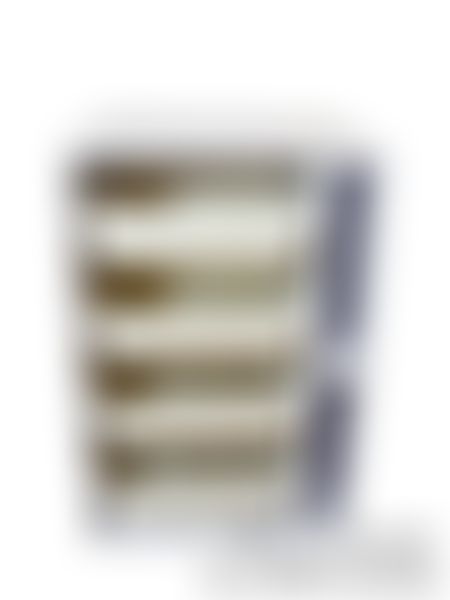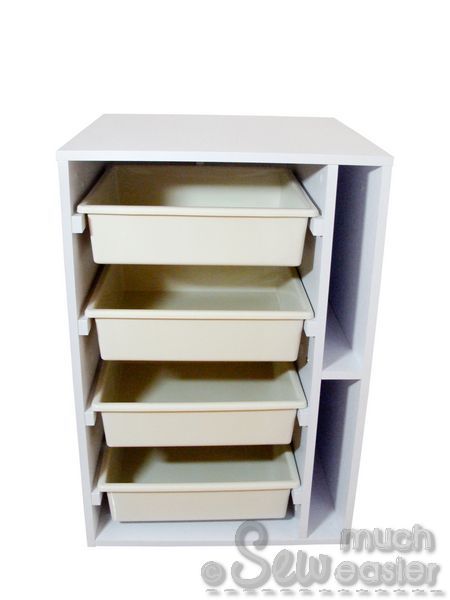 Easy Options To Fit in Your Space
Depending on space available, having a modular system made of individual units is ideal if you're short on space, or need to adapt to an odd-shape room.
Even if you happen to have a large area (and lucky you) the modular system allows you to create the best setup to suit your particular preferences.
Simply add units as your needs grow
to create more storage or sewing areas and alter their position to suit your space and your creative journey!
Can't Wait to Try?
Then Order Your Set Today.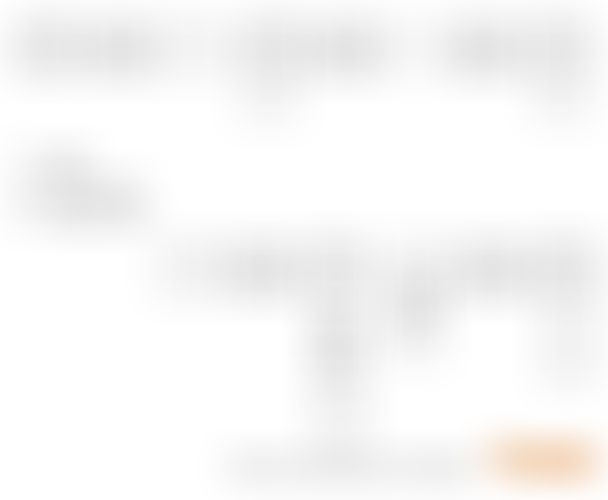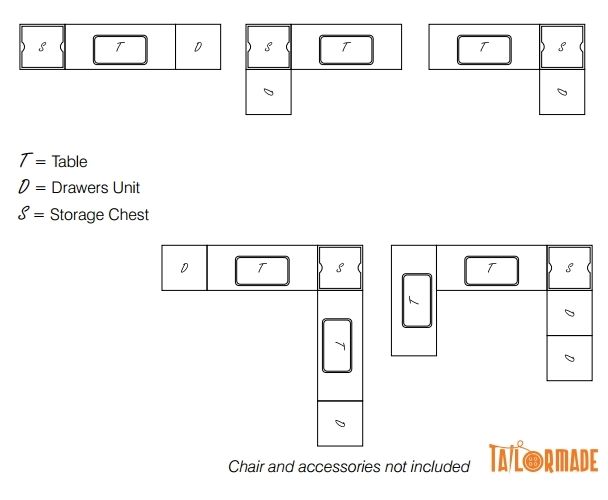 Note: Other furniture NOT included. This listingis for
Drawers
ONLY.

"I am delighted with my new sewing cabinet, especially when I was able to assemble it myself.

It took me longer than it probably would other people because I am far from mechanical. The instructions were pretty good and every single nut and bolt was included as it was supposed to be.

The instructions even had all the different bits and screws illustrated to clarify which ones to use where. It is a very attractive piece of furniture. I really love it!"

- Amanda, a Happy Customer


Does my Sewing Furniture come Fully Assembled?
No. The Element range comes flat-packed, just like IKEA furniture.
This is because they are
budget-friendly
, so you get to SAVE on delivery cost as well.
Please note, your flat-packed furniture will be delivered to front door of your address just like any other items. The delivery does not include assembly, positioning, unpacking or rubbish removal.
Because by giving us a hand in doing the final

assembly yourself

, we are able to

pass on the savings

.

That means you can enjoy the

fairest price possible

with a beautifully customised sewing room - designed by YOU!
Makes Perfect Sense, Right?
Why Not Order a Set for Yourself :-)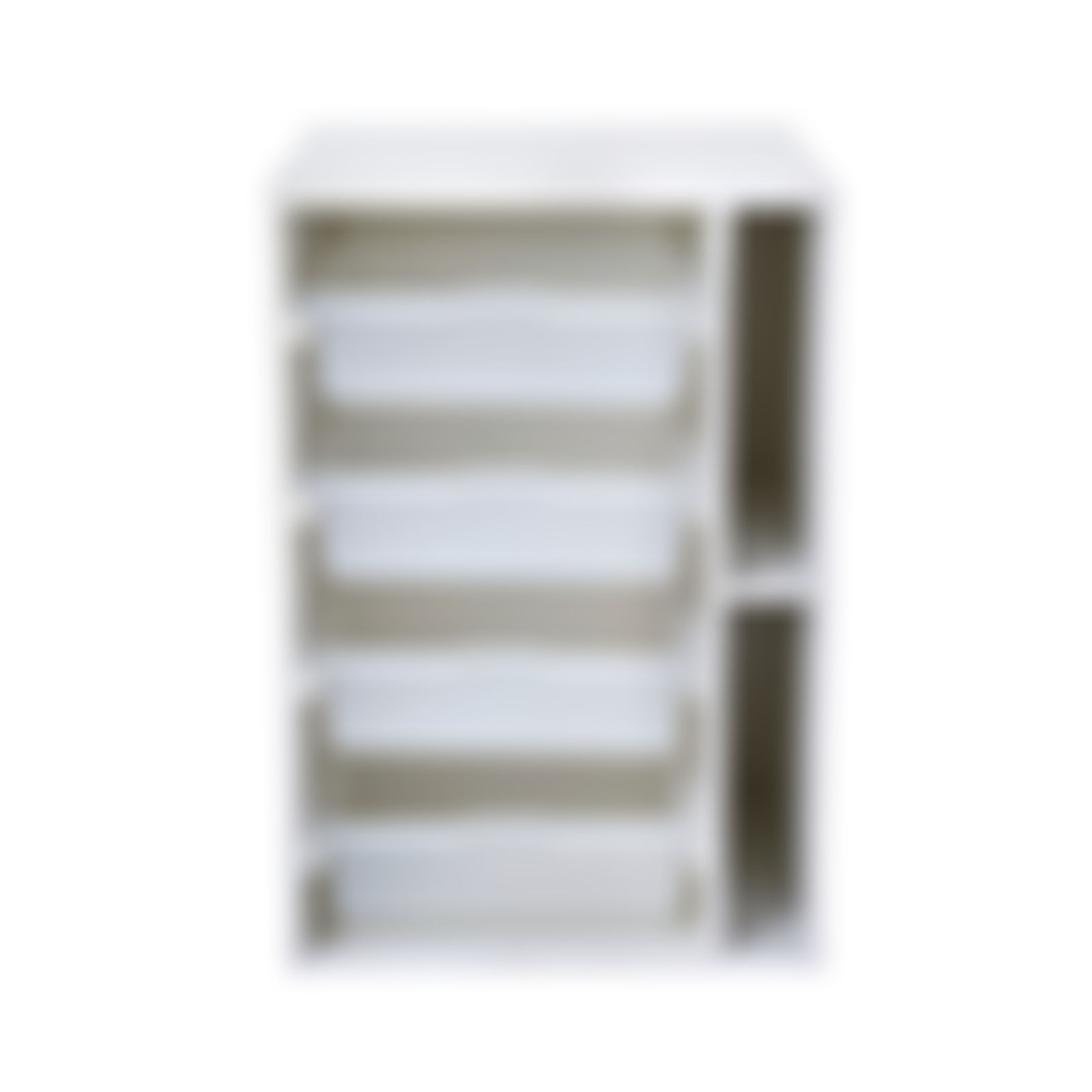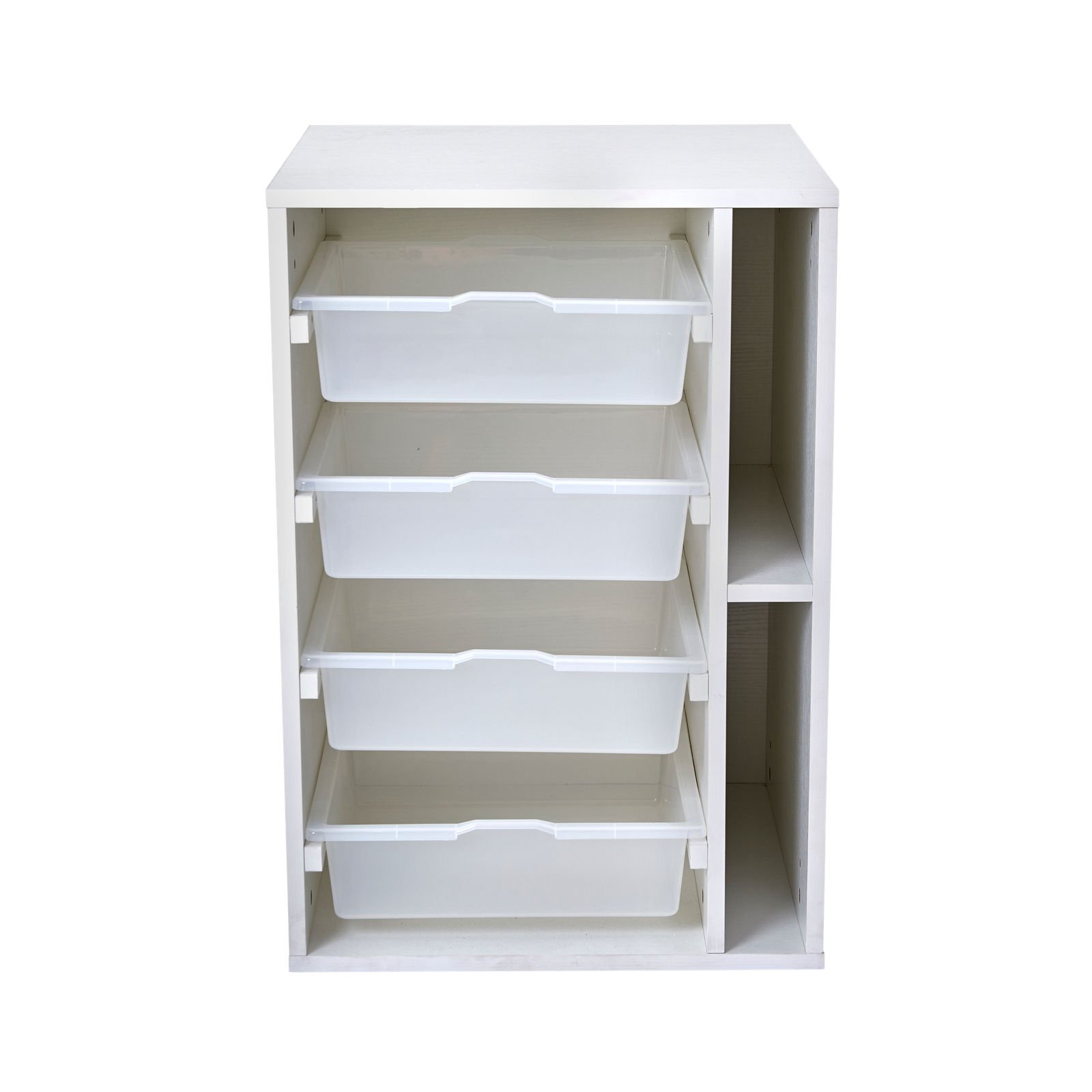 What is Flat-Pack furniture, anyway?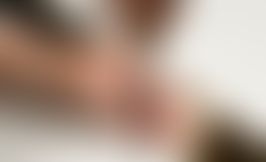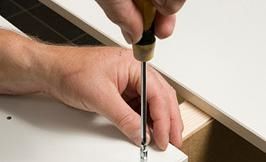 Flat pack furniture is furniture that is fabricated in flat parts and
designed to be quickly and easily assembled.
Sometimes called ready-to-assemble furniture ("RTA" for short), it is also known as knock-down ("KD" for short) furniture. This means
some assembly are required
when you receive your flat-packed furniture.
The primary advantage to this is that, because it is packed flat, it is extremely space efficient, that means they
cost less
to store and to ship, so the amount amounts of money saved by the manufacturer can be passed down and help YOU save too!
Flat pack furniture is generally
simple to assemble
and requires only the
use of simple tools
. As such, assembling it may be fun and provide people with a sense of accomplishment. Most importantly, by lending a hand in assemly, you have already help reduce the environmental footprint of your furniture.
The best thing is you can
save on delivery cost
. Think about the fuel and the space saved during the transport, not to mention the shipping cost you DIDN'T have to fork out for having them delivered fully assembled (like a huge sofa suite)!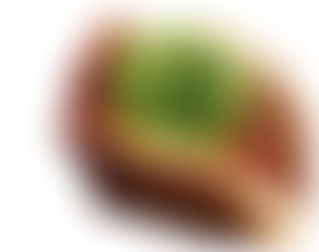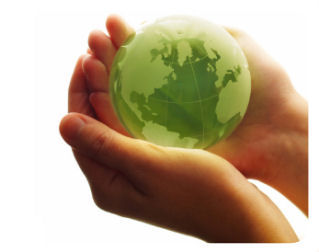 I know that you're a savvy quilter / seamstress
who cares about more than just sewing...
You underststand that your hobby
doesn't have to cost the earth
.
By choosing flat-packed sewing furniture - over traditional pre-assembled sewing cabinets - you are supporting a more responsible, environmentally friendly way of how furnitures are designed & made - so that they are
more efficient
in transit, and keeping the
carbon footprint
smaller.
Simply Add to Cart Now.
To Enjoy Your New Sewing Room!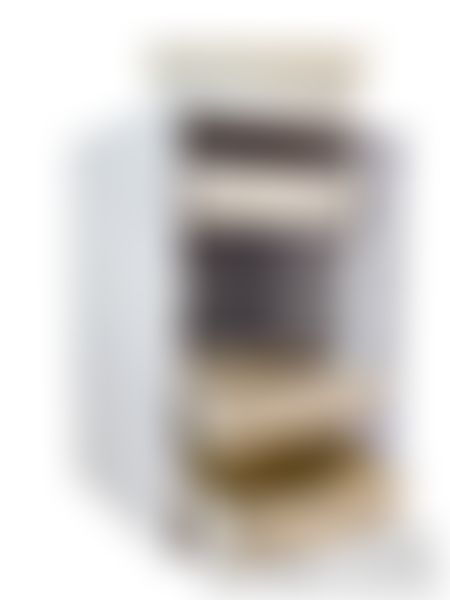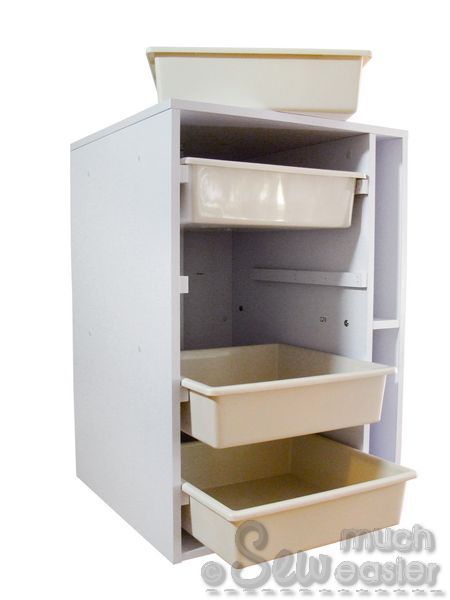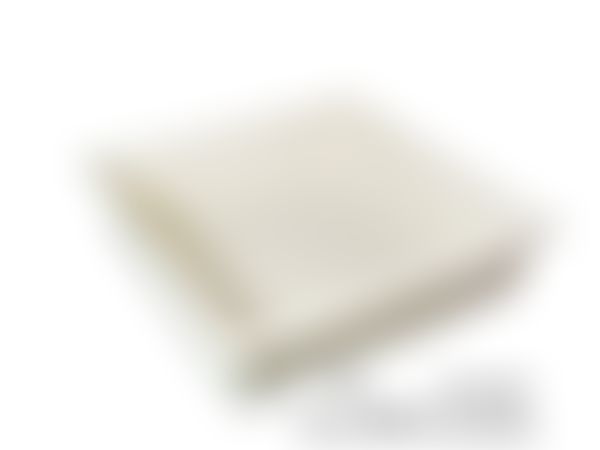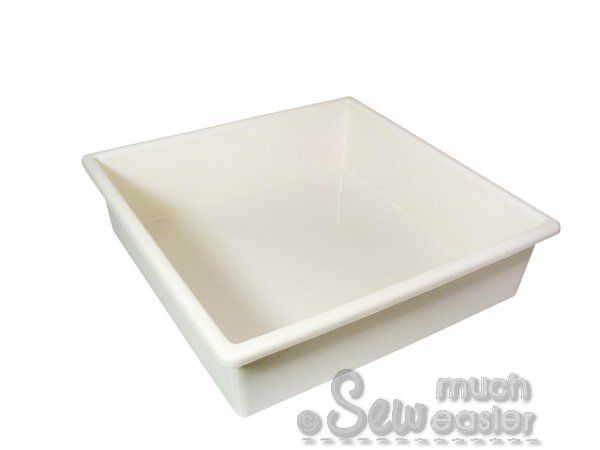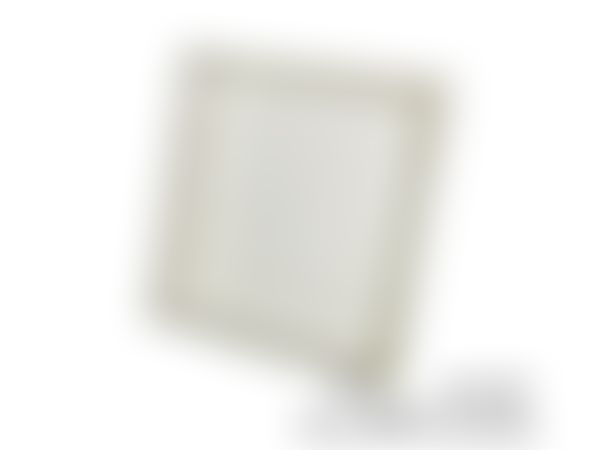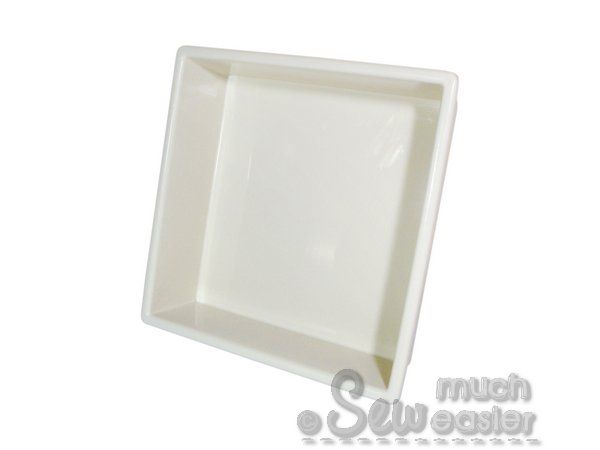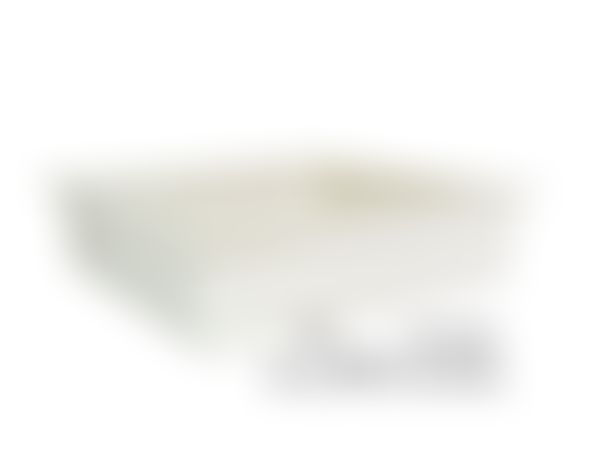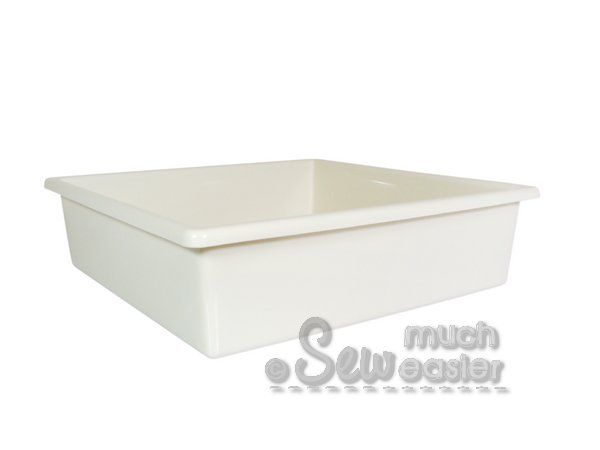 The Best Things about the Element range are:
Easy to assemble and use

- pop it together and you're ready for action!
Comes with a handy lift / drop mechanism -

get your machine at the best level for you

!

No sharp corners or edges

- so your fabrics are safe from snags and catches.
Sturdy

ergonomic design with plenty of leg room

so you can sew in comfort.
Quality workmanship and strong frame to

last for years

of sewing enjoyment.

Designed with your interior in mind

to blend in seamlessly.
Flat pack to

reduce carbon footprint AND cost

- save money and feel good!
Ready To Get Yours?
Just Add to Cart Today.


"Thanks for the sewing cabinet. My son assembled this for me within an hour, and I absolutely love it. The quality is good, its very sturdy, and it is a really pretty piece of furniture.

- Helen, a Happy Customer


Why Flat-Packed? Can't I buy sewing furinture already put together?
Yes, of course. Other brands like Koala or Horn are delivered pre-assembled. Though you WILL pay more for the purchase AND delivery.
Because flat-packed furniturne costs the manufacturer less to produce and easier (and cheaper) to transport, we are able to save on cost, and pass the savings directly on to you! That means YOU will have more spare cash to spend on what you wish (more fabric, perhaps?)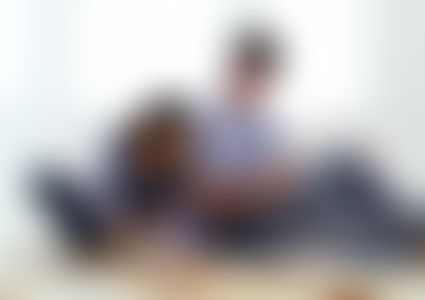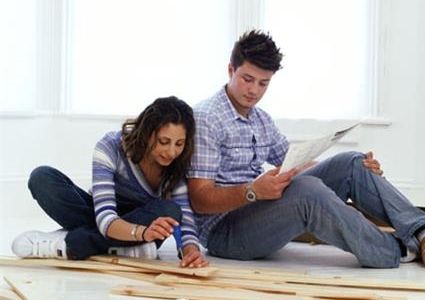 Think of it like IKEA (and we all love IKEA, don't we?). You get to enjoy savings on the price AND postage. Then all you need to do is put the furniture together (and this is even easier with another person's help). The instructions are clear (but you DO need to follow them), and the pieces are individually numbered too!

"My wife loves this and it went together easily and has held up great!

All the parts were clearly labeled or easily identified from drawings in the instruction maual. Instuctions were easy to understand. I was happy to discover that all pre-drilled holes were absolutely accurate.

The new style camlock fasteners made for a very secure assembly of the panels. When fully assembled the desk was solid without the wobble typically associated with camlock assembled particle boad furniture.

- Dave, a Happy Husband




The Tailormade Philosophy
Tailormade can help make your dream creative space a reality.
Because they know that having the right work station and configuration is important to you, which is why the cabinets are
designed with you in mind
.
All cabinets are crafted to the highest standard of functionality and comfort (while keeping them affordable), providing you with a quality product AND exceptional value doesn't need to break the bank!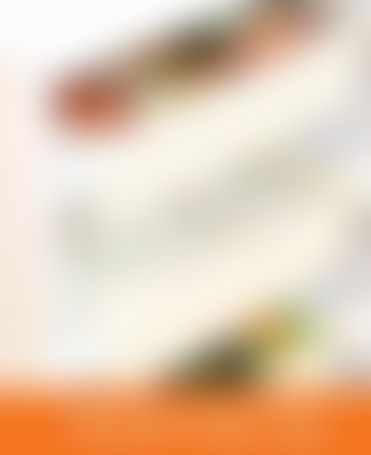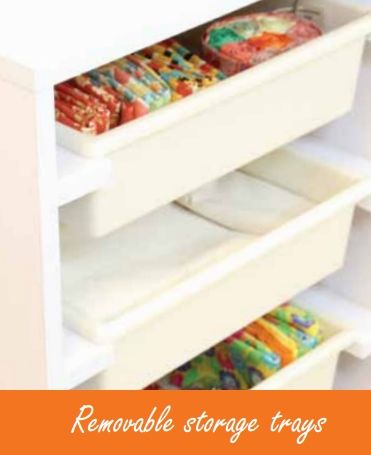 Why Choose Tailormade?
Because TailorMade specialise in sewing furniture.
Built with your specific needs in mind, TailorMade furniture has ample storage solutions through the use of specialised trays ideal for threads, bobbins, notions and even a place to hide your overlocker or extra machine.
Modular units can create the perfect setup for you. Everyone works differently, your needs will probably grow and evolve, and no two rooms are the same.
Made from quality MDF with a wood grain melamine veneer, these cabinets offer exceptional value for a sturdy build, with smooth surfaces and NO sharp edges and corners!
Perfect for those limited by space or wanting a multi-purpose room, our modular Elements units can be configured to create multiple setups and can be built upon to create your dream hobby room.
Simply

Add To Cart &

Order Yours Now!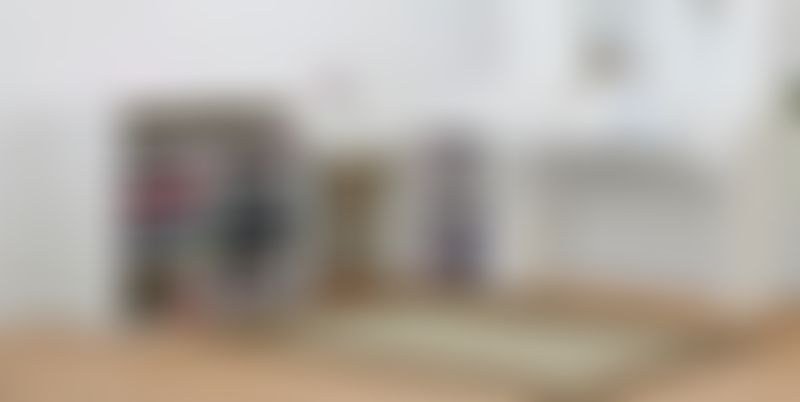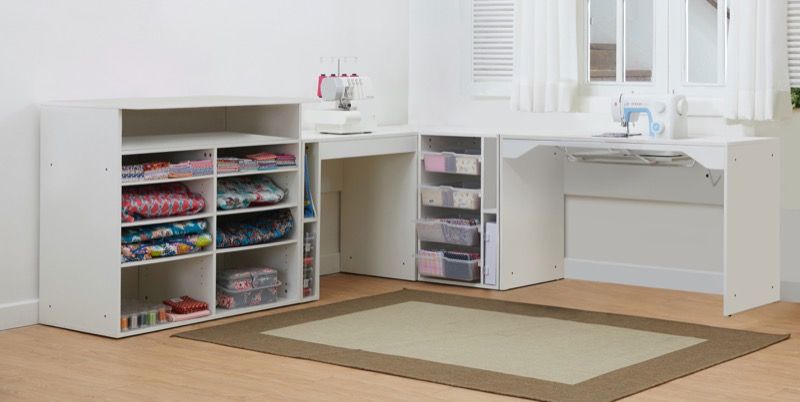 Note: Other furniture NOT included. This listingis for Drawers ONLY.
Let "Element" help you stay organised!
When it comes to sewing, it pays to be organised, especially when you're running short on time and space (aren't we all?) it is good organisation that will come to the rescue.
Because you WILL save both time and frustration if you don't have to search the whole house twice for something (that might have been under your nose all along).
Sounds Perfect?
Simply Order Yours Today.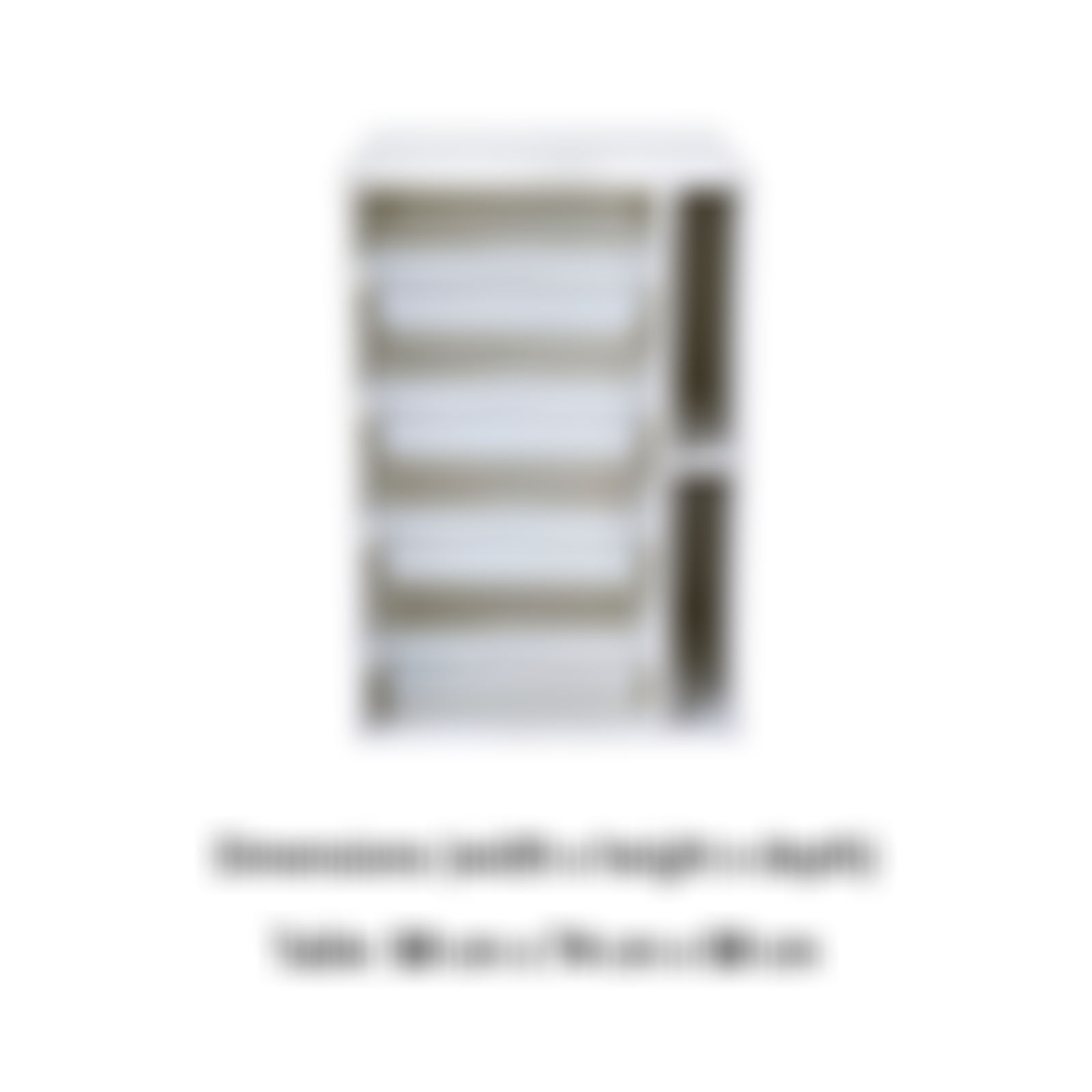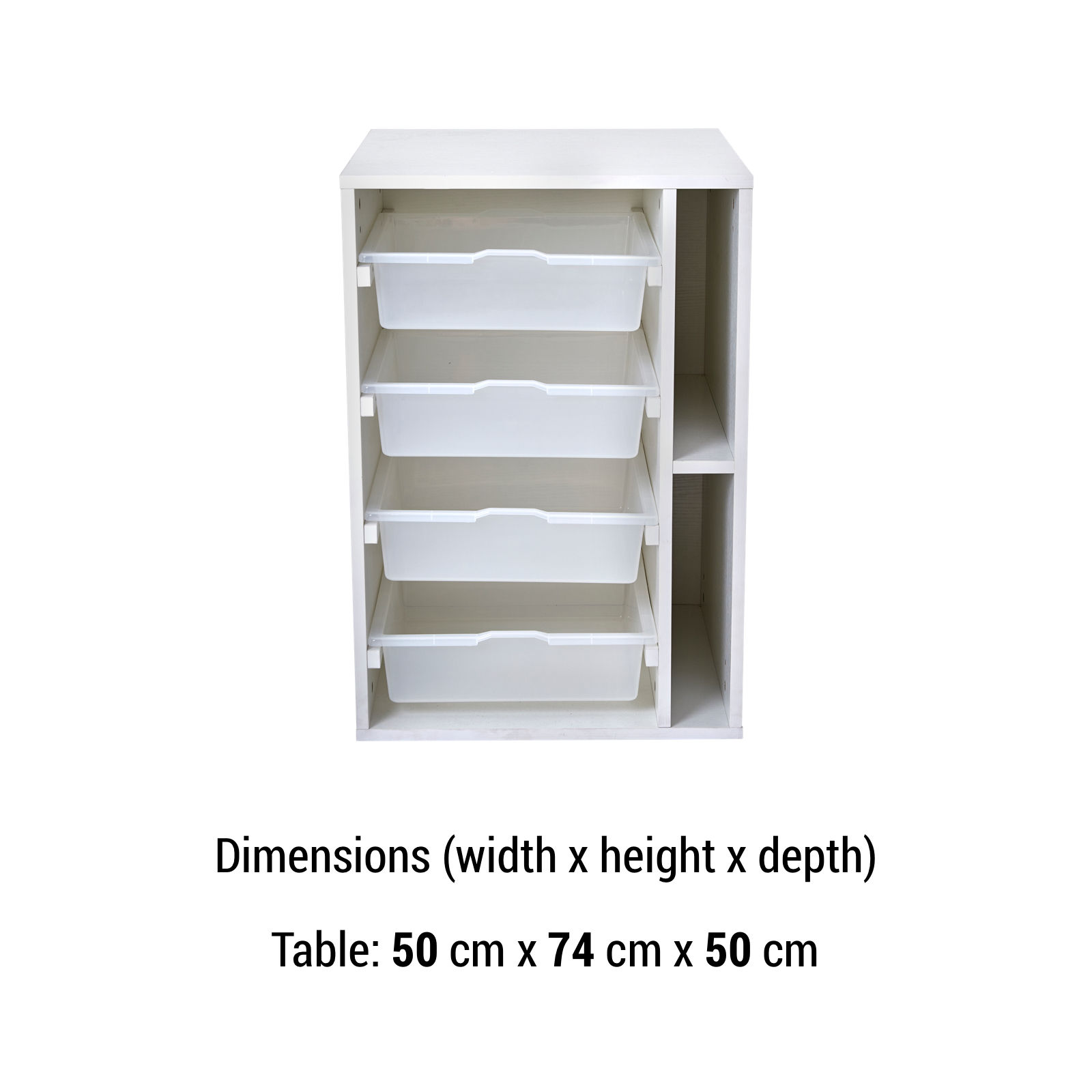 "I did lots of research before I decided on my sewing room furniture, and I'm really happy with my purchase."

- Elizabeth, a Happy Customer


And the most important thing is -
Setting up sewing space
Shouldn't Cost the Earth
, Right?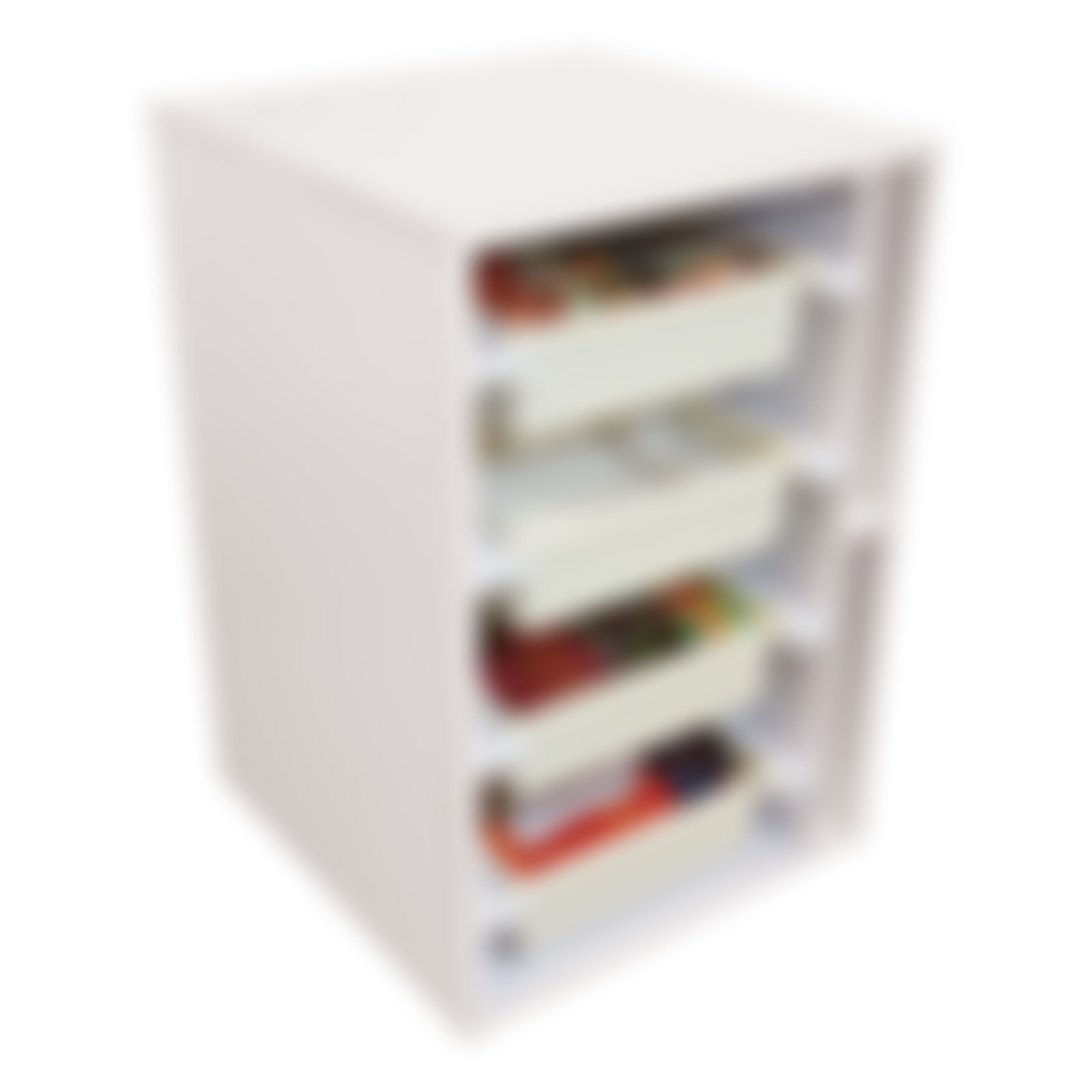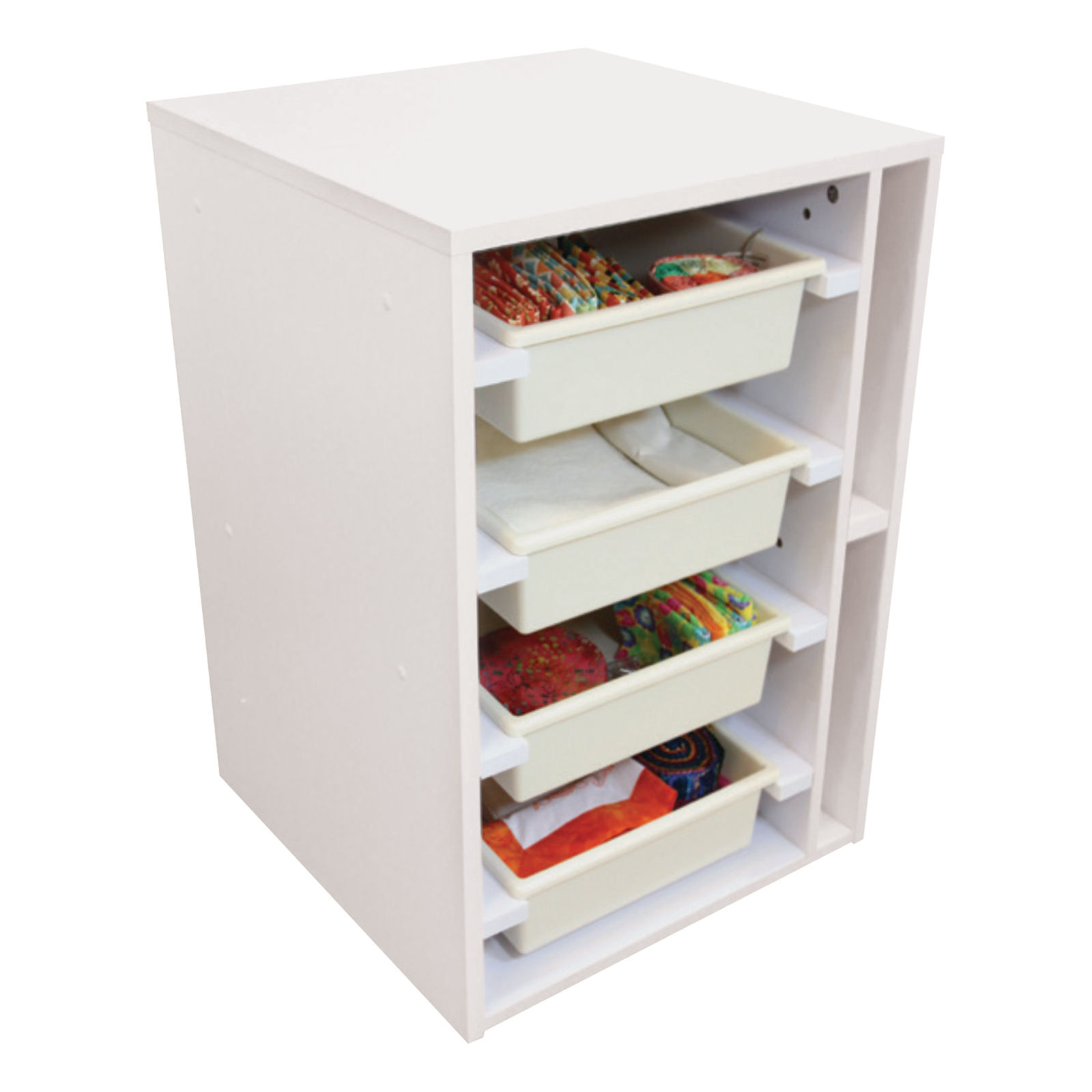 "I rarely do reviews unless a product is really great!

I having been sewing literally all my life and have had many different machines and cabinets.

Overall, this really inexpensive cabinet is a perfect fit for my needs and I am sure it will outlast me!"

- Suzie, a Happy Customer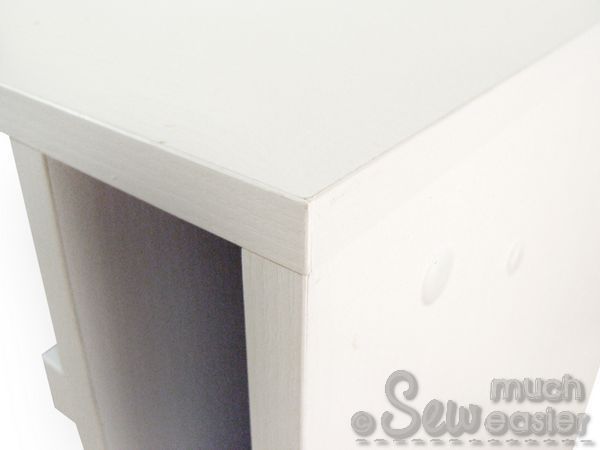 This Flat-Packed Sewing Furniture is NOT for you if:
You prefer to pay more for real drawers instead of trays

You would like a more traditional design
You do not wish to assemble it yourself and save postage

The Element Sewing Furniture is ideal for:
An interior purist who loves to have everything in the house co-ordinated
A busy mum who wants to have little things organised (and away from little fingers)
A budding fashion designer with limited work area
A novice sewist wishing to start out on the right track
A seasoned seamstress whose tools of the trade need to be within reach
And... YOU. Just because you deserve your very own creative space :-)
If any of these sounds like you....
We're ready to get your Element Sewing Furniture on its way to you,

delivered anywhere in Australia!
Simply

Add To Cart &

Order Yours Now!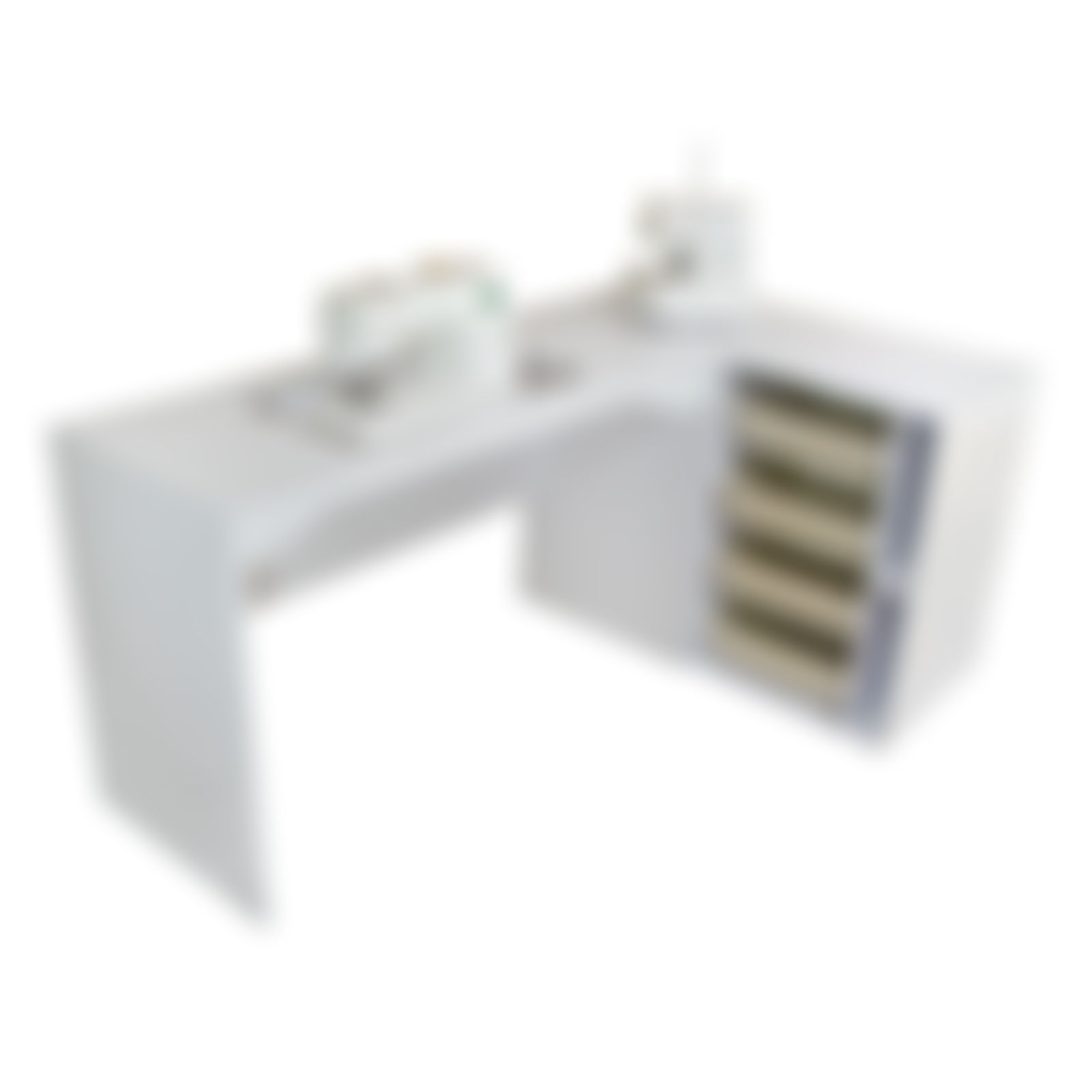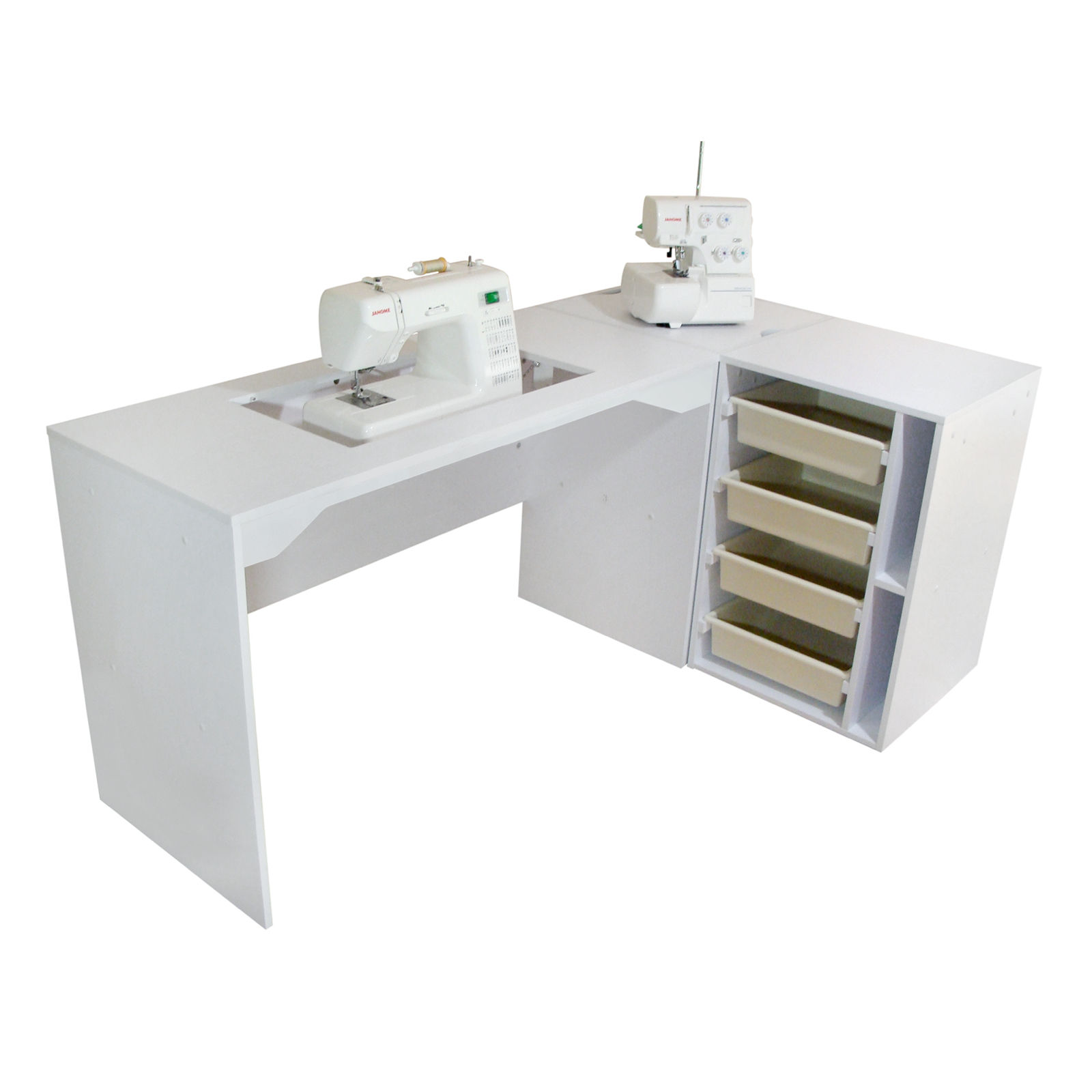 Note: Sewing Machine and other furniture NOT included. This listingis for Drawers ONLY.



Keen To Try It Out For Yourself?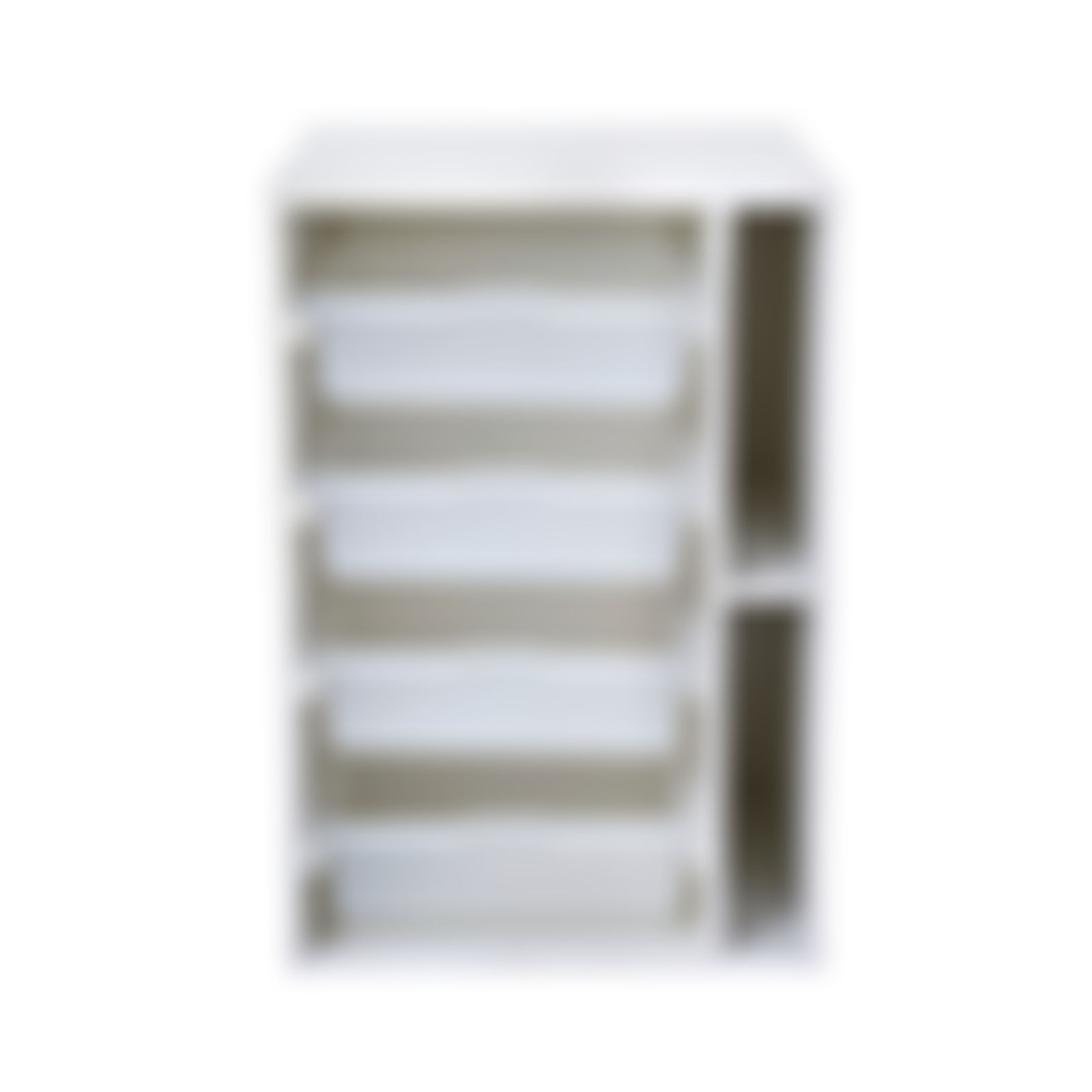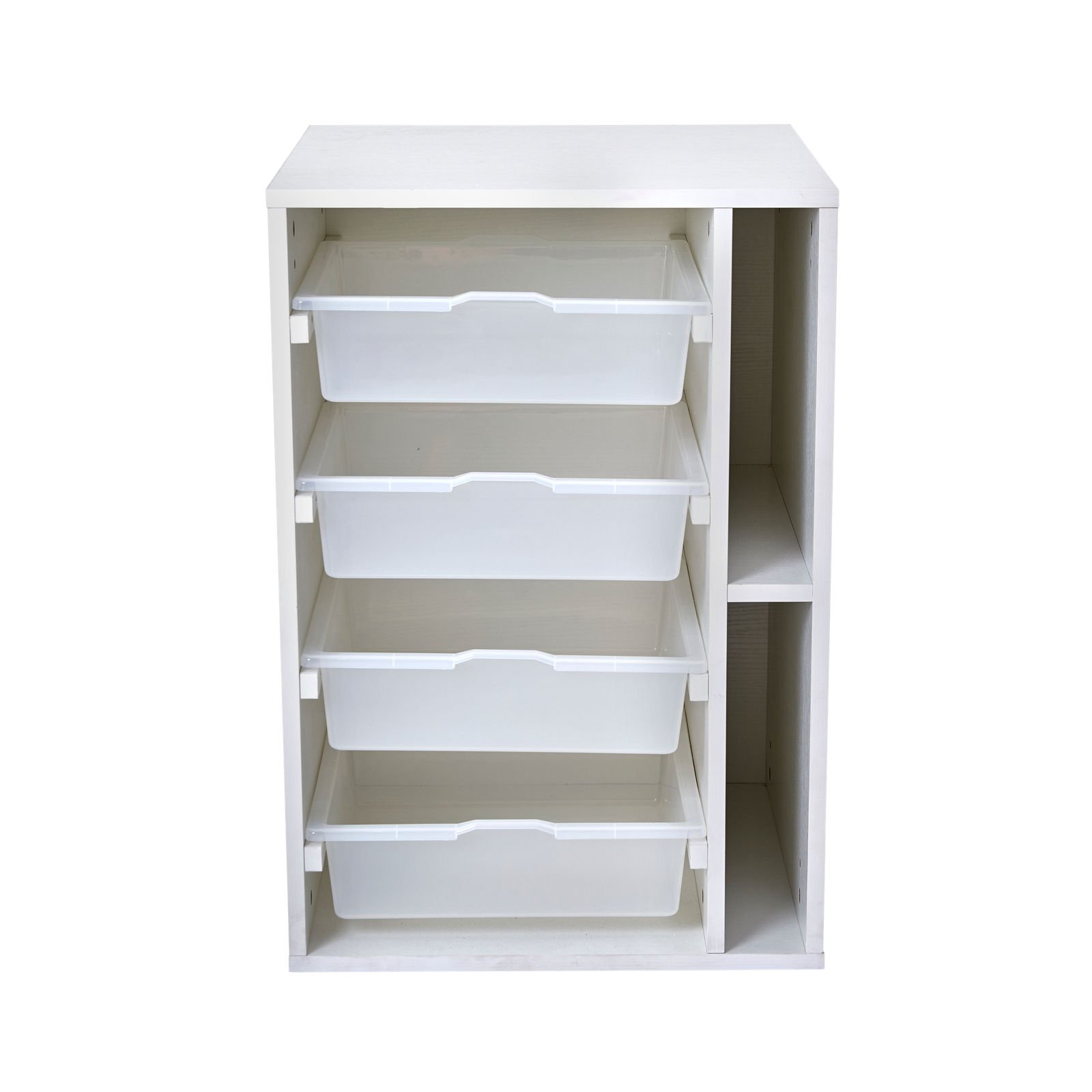 Grab yours now and you can experience:
Your very own creative space......

Absolutely Stress-Free!

Get your project

done with pleasure

- without taking over the house!

A sense of achievement

, because you've solved your own problem.

No more

pain & discomfort from working on the floor. Yay!
Be proud and show everyone:

"Look at my new sewing room - I designed it myself!"
Why Wait?
Simply Order Yours Now!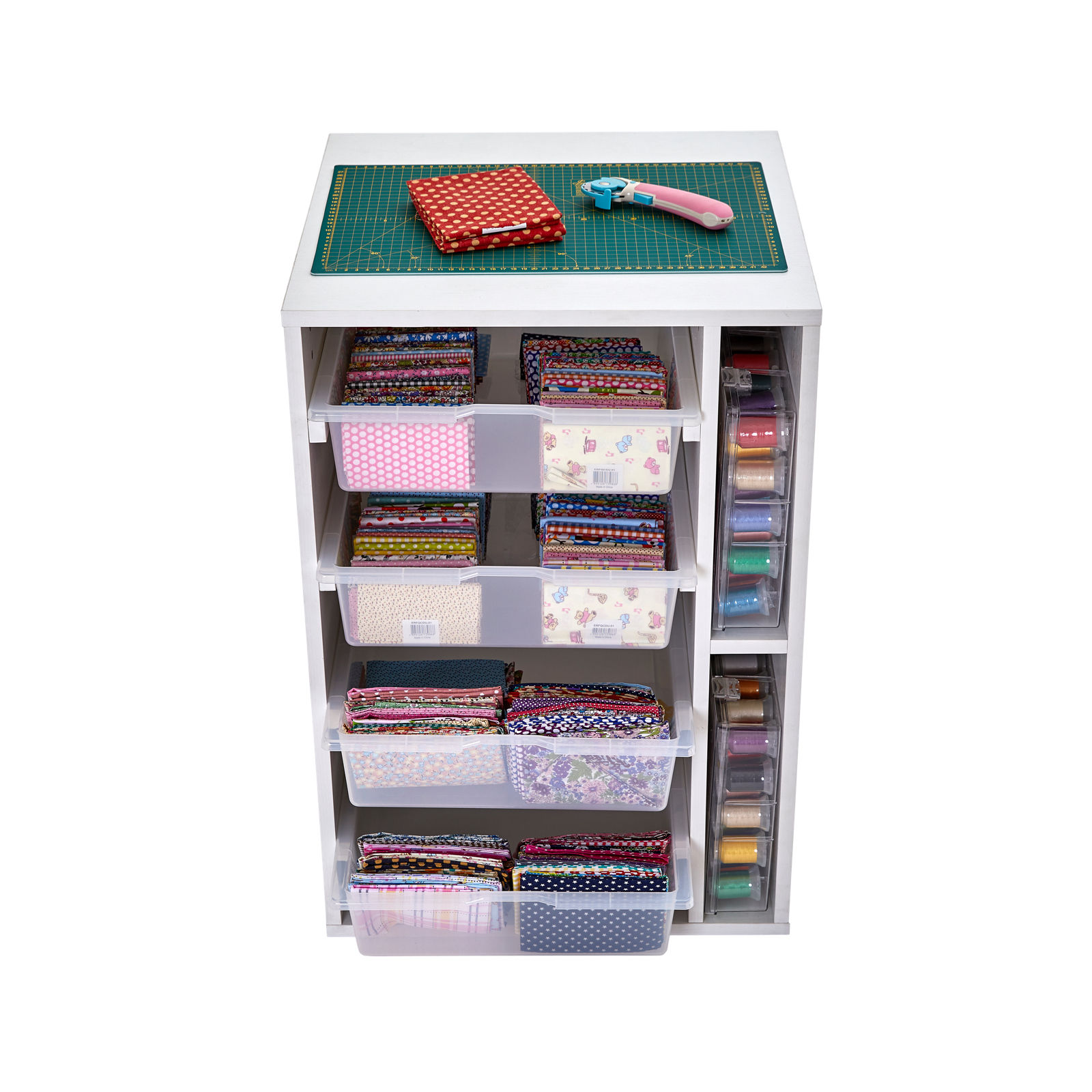 What's more.... the money you invest in this essential tool is nothing to
how much more you'll enjoy
your creativity with your new found dedicated creative space...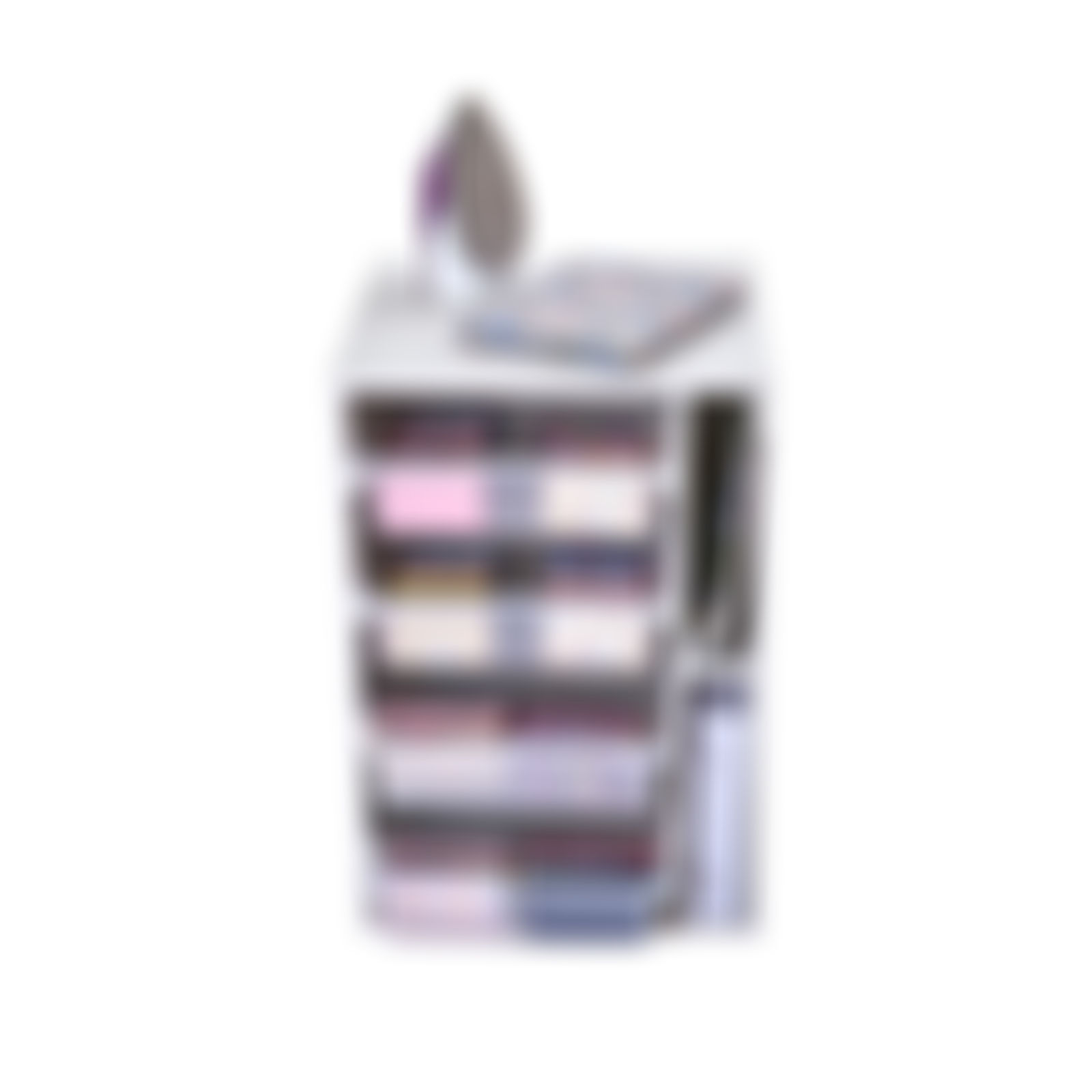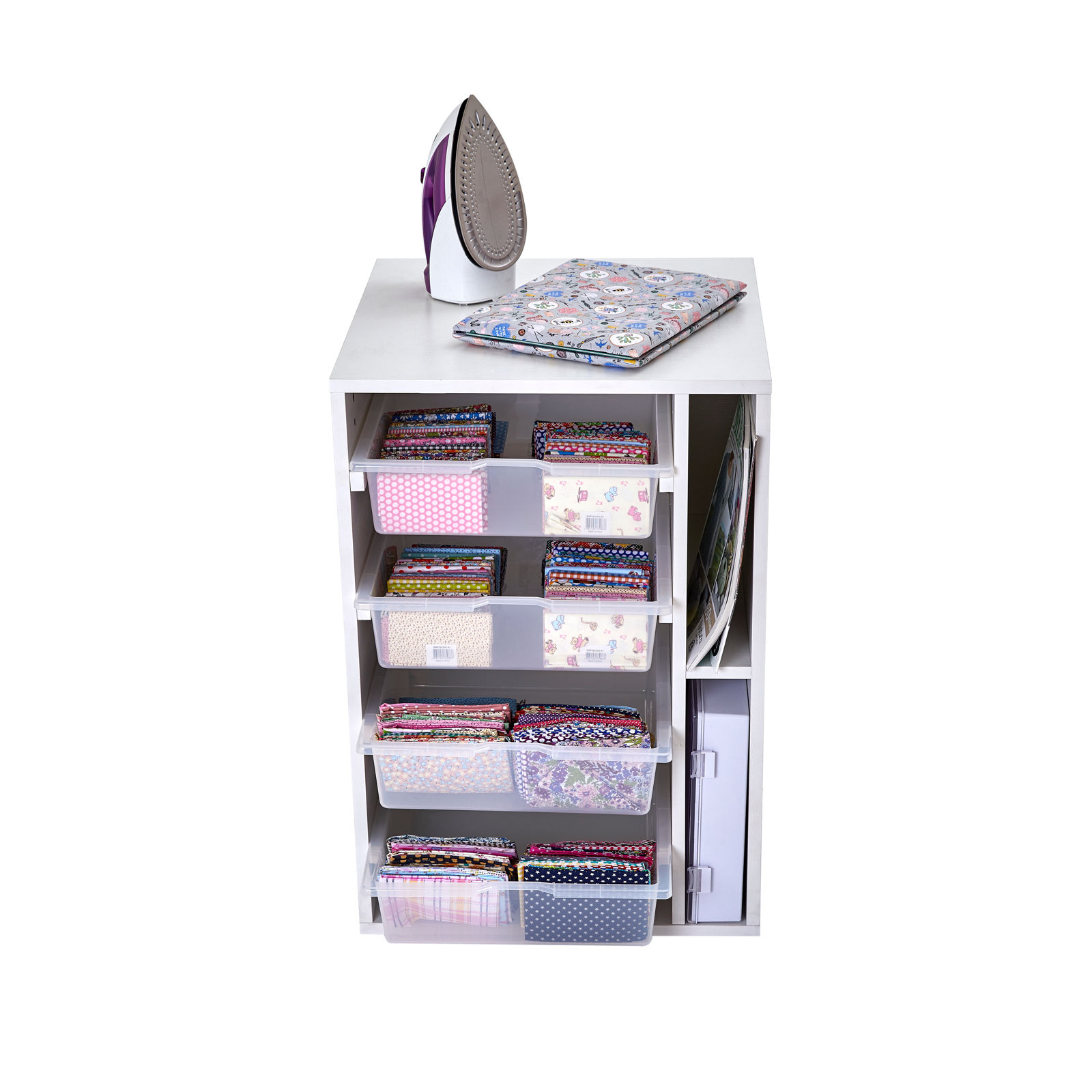 Simply

Add To Cart &

Get Yours Now!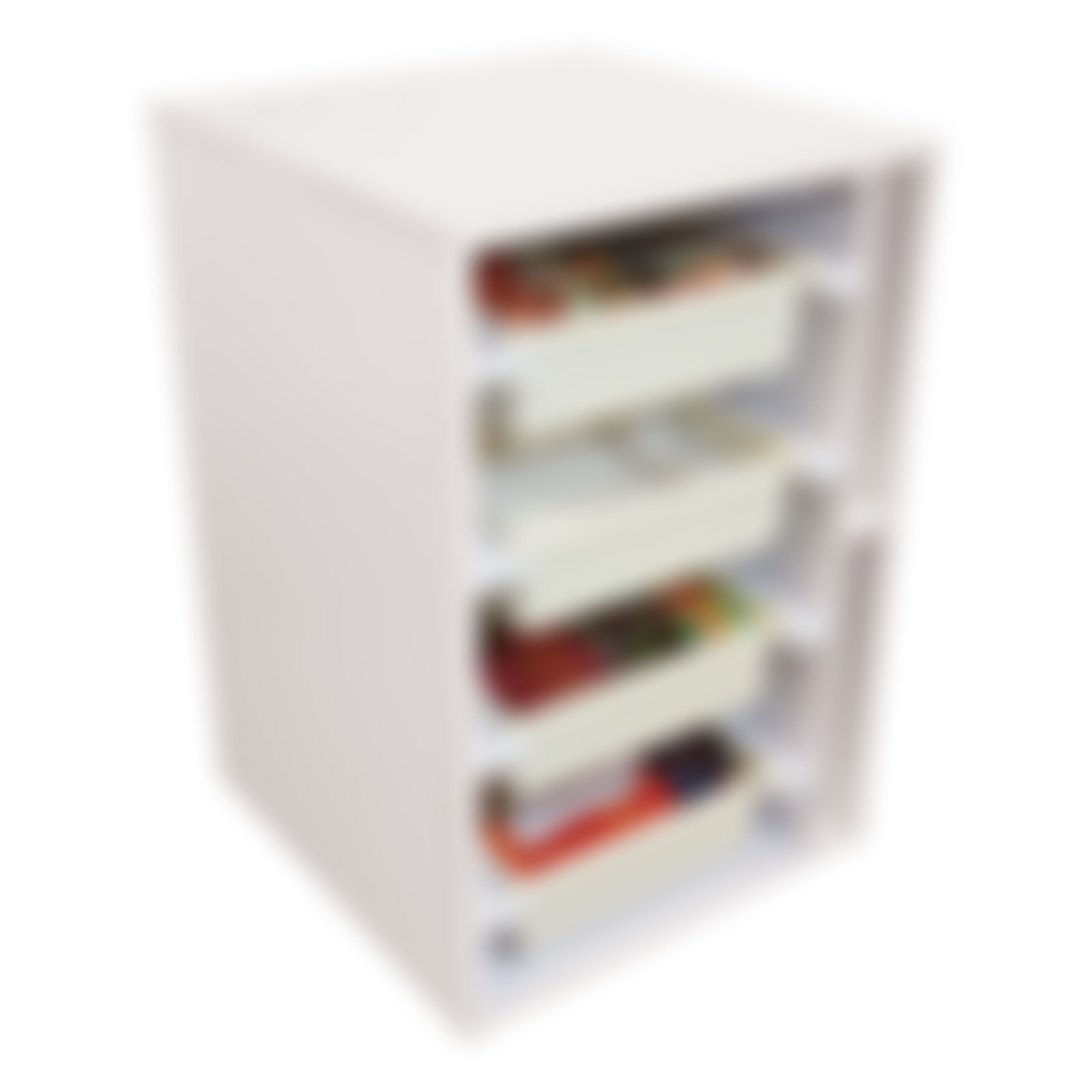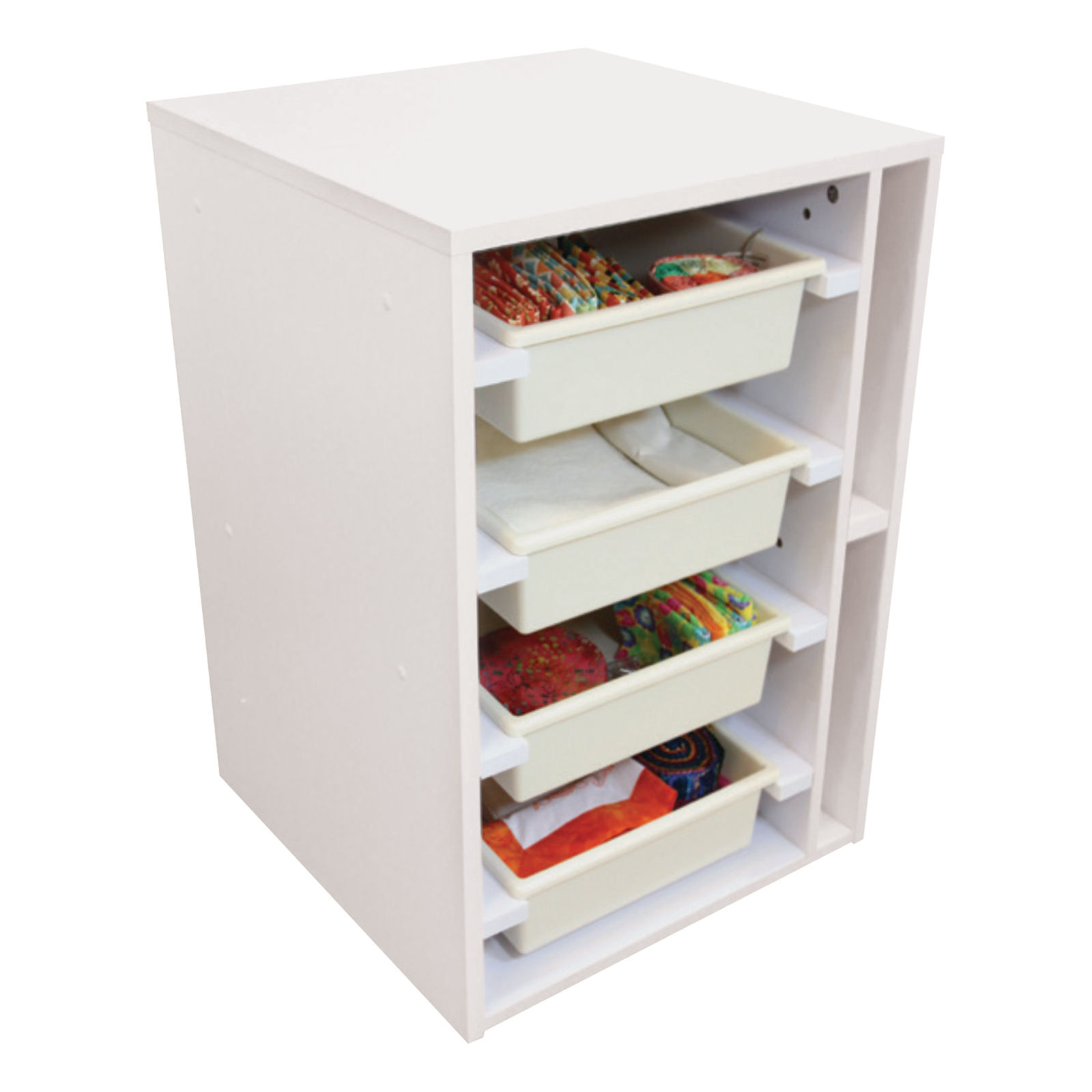 Note: contents NOT included. This listingis for Drawers ONLY.
Easy Returns - 60 Days Money Back
Still Not Sure? That's Okay.
We understand. Because sometimes it's hard to know if you really want something, right?
Especially when shopping online!
That's why we provide 60 Day Money Back Easy Returns* to support you.
Because we know sewing - but You Know Best :-)
Your No-Worries
~ 60 Day ~
100% Money Back Guarantee...
Your purchase from us comes with our 60-Day Easy Returns option!*
In the unlikely event if it doesn't work for you in any way, simply contact us. You have sixty (60) days to try things out.
There's no rush. Take your time.
Beacuse we want you to have plenty of time to feel absolutely certain that you're enjoying what you've chosen!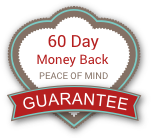 If you're not 100% happy - simply let us know and return the item in
brand new condition
, including
all original packaging intact
.
We will send you a full refund (excluding postage) promptly and courteously - No Worries!
Ready to Give it a Go?
Simply Add to Cart Now.
* Looking for the fine print? Check our terms & conditions for details*
Payment to Suit You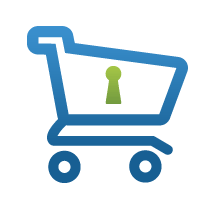 Shopping Online is Secure with us!
Just so we can get your item to you ASAP, we ask that you
complete payment within 5 working days
from committing to buy.
Please
let us know by email
if you would like to make other arrangements, such as waiting to purchasing other items for combined postage or waiting for pay day.
PayPal
- We reccomend payment via PayPal because it is fast, easy and secure. Simply choose
PayPal
when you check out.


Shop Now, Pay Later
- Want it NOW and can't wait til pay day? No worries. Just use
Afterpay
or
zipPay
when you check out. They will look after your installments, and we send your order now!


Layby
- If you're happy to wait, our good old-fashioned Lay-by is easy and stress-free. Simply choose
Direct Deposit
at checkout, transfer the first instalment (a quarter is ideal), and send us a quick email to confirm your layby. We'll send your goods when it's all paid in full.

Credit Cards
- To pay with
Visa
or
Master Card
, please
choose
Credit Card
as your payment method when you check out. Nice and secure.


For
American Express
, make sure you choose
PayPal
and follow their prompt to checkout with your AMEX card (instead of PayPal funds). You don't need to have a PayPal account to do this.

Bank Transfer
- Choose
Direct Deposit
as your payment option and our bank details will be made available to you on checkout.
NOTE:
Please use your name with a post code as Bank Reference when making payment. If you have an order reference starting with "N", you can use that one.

Remember
to
send us a quick email
whenever you've done a Bank Transfer, so we can keep an eye on your payment!
IMPORTANT:
Because your order is processed promptly once funds are cleared, there won't be time to make changes to shipping details, So
When You Complete Checkout
please help us by double checking we have the following:
Correct Physical Address

. Most of the time

PO Box

is fine, though we may ask you for a physical address if we end up using a courier instead of Aust Post.


Phone Number

for the delivery driver.

Any Special Delivery Instructions

.
Order Now - Before You Miss Out!
Delivery

Now, Let's Get Your Furniture On Its Way To You!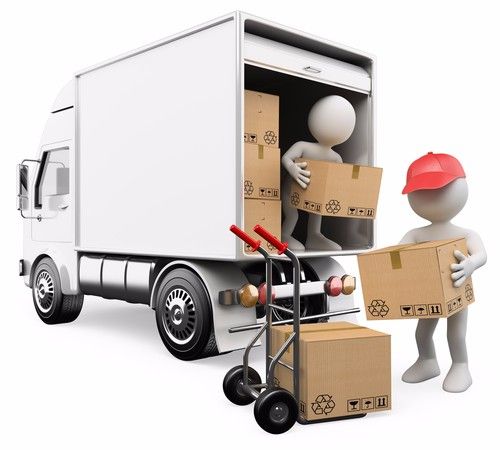 How long will it take to receive my order?
All fully paid orders placed by 5pm Monday to Thursday will be processed overnight and ready to send by our warehouse - normally the next day or following business day.
Orders placed on Friday and Weekends will be processed on Sunday night - because our warehouse operates Monday to Friday except Public Holidays.
Once it leaves our warehouse,
the actual time frame is up to the delivery services
. This can vary depending on your location and road conditions.
Any delivery time estimates shown are
estimates only
- so please use it as a guide line.
You'll receive a few email updates from our system as your order progresses, so please stay tuned on these!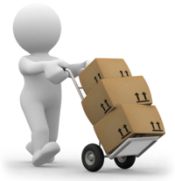 How will my furniture order be sent?
Your furniture will be sent to you directly from our supplier's warehouse in Kings Park.
They us a courier for delivery - because your furniture is too large for Aust Post to handle.
That means
please make sure you have a
Physical Address
for Delivery.
This way your order can go out right away - without delay!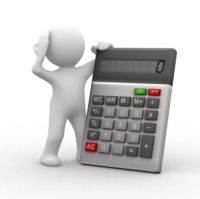 How is my delivery cost calculated?
Great question.
Depending on
Where You Are
- the delivery cost varies a lot.
That's why we've simplified the delivery cost by zone -
based on YOUR location
- so we can make sure the cost is fair to all.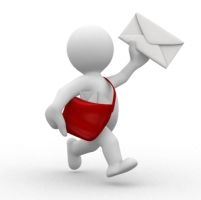 Can I get it delivered to my P.O. Box?
NO.
Because furniture - even flat-pack ones - are quite large and heavy, and
Aust Post have size restrictions
.
Since couriers are NOT allowed to deliver to a P.O. Box....


Please provide a physical address AND a phone number.
If you have nominated a P.O. box on your order, we'll send you an email to ask for a physical address. That means your order can only be sent when we have your reply.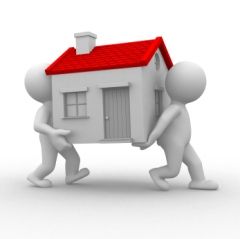 Can I get my order sent to a different delivery address?
Yes! But please make sure you
send us a separate message
to let us know.
So Please Remember to update your address if you....
have recently moved or change address

would like your order to go to your work place

sending a gift to someone.
We
Need
Your
Correct Address
so your order can find its way to you!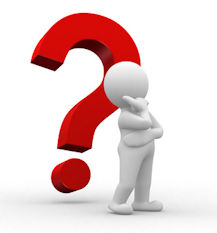 What if courier services are not available in my area?
Some locations are outside of courier services....
In these cases we CAN arrange for your order to be deliverd to your local post office.
But please
provide us with a street address
(street number & name) - even if it is the only Post Office in town - as if it is an office address.
A phone number would help too - this will avoid delays.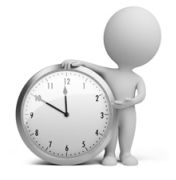 What if I need my order urgently?
No worries, we will do our best. Just let us know.
Please give us as much notice as possible - especially for special occasions like birthdays!
With furniture, it's best to order as far ahead as possible. Because the courier needs someone to be home for the delivery.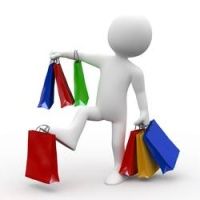 Do you offer combine shipping?
I want to order more than one item...
Sure! Please
"Add to Cart"
for all the items you want and let the system work it out for you.
If you're unsure, let us know.
A quick message is all we need.
This way we can double check the postage for you. Simple!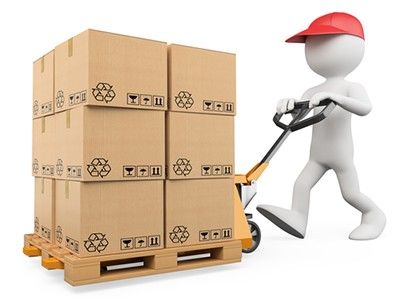 Can I pick up my furniture order?
Yes - Definitely!
If you're able to get to our supplier's warehouse in
Kings Park NSW
during business hours on weekdays (excluding Public Holidays).
Pick up is for
Furniture ONLY
- and we need to make arrangements for you. Here's how:
First, please send us a quick email - to confirm your preferred pick up date and time, so we can let the warehouse know.
Please allow at least a day's notice - because they are NOT normally open to the public, and we'd like to make sure they are expecting you.
We'll send you more details once you've completed check out. Easy!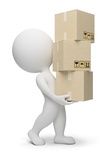 Some useful things you might want to know:


Combined Shipping

- While we are happy to combine shipping for multiple purchases, furniture orders will most likely still be sent by themselves. So please expect separate deliveries!


All items we sell are

Stored in a Clean and Smoke Free Environment

so You can Rest Asured they will be In Top Condition when they arrive at your place.



Prompt Delivery

- Your package will be sent to you promptly once payment is cleared. In most cases it will be dispatched in the next couple of business days.



Packaging & Transit

- By nature, furniture is made of materials heavier than the cardboard / foam packaging. While our supplier took special care to make sure your furniture order leaves their warehouse in perfect condition, sometimes the packaging may look weathered during transit between the warehouse and your place. Please check to make sure the furniture themselves are fine - and let us know ASAP in the unlikely case of any transit damage.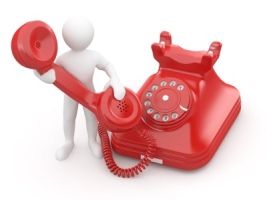 !!! IMPORTANT !!!
The Courier Needs Your Phone Number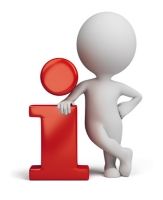 When you're completing check-out please
make sure your

best day time phone number

is included - because the courier requires a phone number.
Generally they may never ring you - and they tend to just turn up anyway. But their office needs to have your phone number on file for "just-in-case".
If you have any special delivery instructions, please let us know.
It is
best to providing these details by

sending us a quick message
- this means your order will be dispatched to you faster.
Act Now and We'll Get It To You ASAP!
Why Shop With Us?
Because we're here for you.
and your sewing needs.
Sew Much Easier is founded
by
a sewists,
for
fellow sewist :-)
We're a surprisingly small team that put a great deal of thoughts into what we do and how we do it. We stock only a handful of curated sewing goodies - each one carefully
hand picked and tested
ourselves.
Everything we stock
only
make it to our online store
if
we absolutlely LOVE them - for our
own
sewing. Because we're only interested in handing over
what YOU would be happy with
.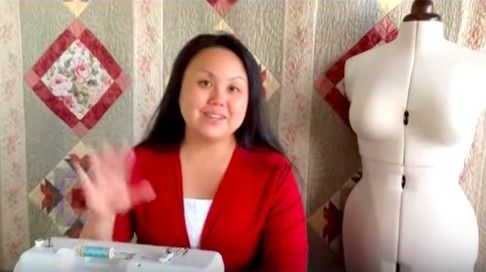 Hi, I'm Shelley.
I confess that I'm a fabric addict. And I love nothing more than geeking out over the ins-and-outs of sewing machines - and all the bits that come with it. Presser feet are my specialty :-)
I've been
sharing my passion
of sewing all my life - with a career in fashion design and patchwork teaching - and now
I serve fellow sewist everywhere
by delivering sewing goodies to your door. And that's only the beginning.
Long after your first purchase - whether it's a sewing machine, dressmakers dummy, or some bobbins - we'll be there to
celebrate your joy
in the simple act of making something by hand.
Simply drop us a line and...
we'll be there whenever you need help. Any time.

xoxox
P.S.
I know you're a savvy shooper. And you understand the value of
Buy Well, Buy Once.
Because you want to be
100% confident in the quality
of your purchase, so that you can be 100% confident in your sewing!
That's Why...
I'd like
to make sure You are

100% Happy
- so take your time, take a couple of months - get to know your sewing goodies from us.
And in case you change your mind - No Worries. Because shopping online should be stress-free!
Give it a Go Today. You'll be glad you did.
So, Go Ahead!
P.P.S.
Join
Thousands of Happy Sewists
Australia-wide, and be part of our caring creative community. Contact me (Shelley) any time for technical advice or anything sewing related.
Stay in touch - I'm here for you
:-)
Last but Not Least...
When you've made something with goodies from us...
Remember to send me a photo.
Because I'd LOVE to see Your Work!
Got a Question?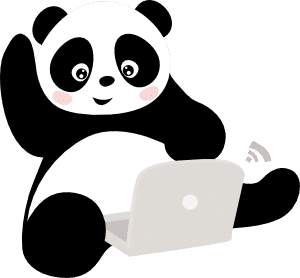 Where Are We?
While Melbourne is our home, most of our goodies are kept in a commercial warehouse in Sydney. They aren't open to the public and there's NO shop front.
That means for most items...
We are Not Able to Offer Pick Up.
Instead we provide fast & low cost delivery to your door :-)
The Only Exception is for Furniture - pick up can be arranged from the supplier directly.
Would you like
more information
on this item?
Can we
clarify anything else
for you at all?
Please feel free to Call

1300 88 11 59



or Send Us a Message anytime

.

Your message will be responded to ASAP, usually within 24 hours and during business hours, Monday to Friday 9am to 5pm Australian Eastern Standard time.

In case the phone line is busy - please leave a clear message with your contact number (including area code) and we'll call you back.

Cheers

!



Reviews
Be The First To Review This Product!
Help other Sew Much Easier users shop smarter by writing reviews for products you have purchased.