Terms & Conditions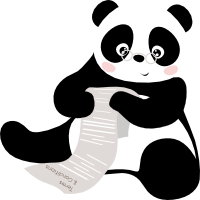 By entering our website, and by bidding on or buying our products, Sew Much Easier consider that you have read and expressly agreed to our Terms and Conditions. Our Terms and Conditions expressly include our Policy Statements and our Disclaimer Notice, and are jointly referred to as 'this Agreement'.
General

Sew Much Easier offers sewing craft supplies and equipment ("goods") for sale online at SewMuchEasier.com and stores.ebay.com.au/sewmucheasier (jointly "website" unless otherwise stated), and as such does not have a physical retail outlet.
Sew Much Easier offers goods for sale by ecommerce methods, including, but not limited to: Online Auction, Buy It Now or Best Offer (jointly "methods of sale")
By entering our website and bidding on and/or buying our goods you expressly agree to adhere to and are hereby bound to the Terms and Conditions of this Agreement.
By making a bid or offer, you, the purchaser, are entering an agreement with Sew Much Easier to purchase the goods as advertised in accordance with these terms and conditions and where relevant, eBay policies.
Provided that no bids or offers have been received, Sew Much Easier reserves the right to cancel, suspend or end any method of sale early without any notice whatsoever being given to you.
All sales are final, subject to your rights under the Australian Consumer Law and the terms and conditions of this Agreement.
Unless otherwise specified, all goods supplied by Sew Much Easier are in new and unused condition.
It is your sole responsibility to ensure that the goods are suitable for any special purpose for which you are buying them, and Sew Much Easier does not make any guarantee that the goods are fit for any special purpose other than that which they would normally be used for and which is expressly stated in the goods listing page.
The provisions of this document apply equally and without limitation to all methods of sale.


Payment and Shipping

Payment

Without limitation whatsoever, all goods remain the property of Sew Much Easier until full clear payment has been received. The term "payment" includes the purchase price of the goods (which includes GST), the cost of one-way shipment to the physical postage address you provide us, transit insurance (where additionally purchased by you) and any other cost Sew Much Easier may from time to time expressly disclose in our product details page, or where relevant, in our Auction, Buy It Now or Best Offer page.
Unless otherwise agreed, you are required to make full payment no later than 5 business days from when you commit to purchase. In this Agreement, the term "commit to purchase" means the completion of check out of your shopping cart, or in the case of sales via eBay and one of the following events:

In the case of Auction, in the event that you are the highest bidder at the expiry of the Auction time specified on the auction listing page; or
In the case of Buy it Now, when you click on the "Commit to Buy" button on the Review and Commit to Buy page;
In the case of Best Offer, when Sew Much Easier notifies you that it has accepted your offer.

Sew Much Easier accepts payment through PayPal, and direct bank deposit. Payment via credit card (Visa, Master Card, AMEX and Discover) is available by using PayPal. Other payment arrangements may be made by sending us an email within the time frame provided for in (b) above.
Not withstanding clause 2 (b) and (c), you may request an extended time frame to pay for the goods, or seek to make alternative payment arrangements provided that you request the same by emailing us the time frame specified in clause 2 (b). Approval is at Sew Much Easier's sole discretion. Where suitable arrangements cannot be made the time frame specified in clause 2 (b), Sew Much Easier reserves the right to cancel the order and re-list the item for sale.
Where you have been successful in purchasing goods, Sew Much Easier will notify you of the outcome within 24 hours of committing to purchase.
In the event you fail to pay for the goods in accordance with clause 2 (b), you will be deemed to have reneged on the Agreement and Sew Much Easier reserves the right to cancel the order and re-list the items for sale and you will have no recourse against Sew Much Easier.



Shipping/Postage

Sew Much Easier ships to any postage address in Australia. Your address and contact details will be provided where necessary to our nominated courier, Australia Post or other shipment provider.
In the event that goods are shipped by courier, you expressly agree and acknowledge that you must provide Sew Much Easier with a contact telephone number and physical postage address as couriers are unable to deliver to PO boxes.
Except as provided for in clause 3 below, Sew Much Easier aims to dispatch your goods within 3 business days of payment clearing during business hours, Monday – Friday. Orders received on a Friday or over the weekend, or on public holidays will not be processed until the next working day.
You may contact us by email and make arrangements for combined shipping/postage for multiple items supplied us, provided that such arrangements are made prior to the dispatch of goods.
You will receive email notification from us that your goods have been dispatched no later than 24 hours after the goods leave our warehouse. Email notification will include consignment-tracking information where applicable.
Allow 5 – 10 working days from the date of dispatch for delivery of goods. Once dispatched in accordance with clause 4 below, you are responsible for tracking your goods at all times. Once dispatched, Sew Much Easier expressly disclaims all liability for damage/loss to goods.
You are solely responsible for payment of any costs incurred for shipping/postage of goods brought from us. Shipping/postage rates are calculated at the time of sale and will vary depending on the location.
Transit damage insurance is not automatically included in shipping/postage rates unless expressly stated.
All purchases will be shipped to the address provided at Checkout, which may or may not be the address noted on your Sew Much Easier user account or where relevant, your eBay account. In the event that you require the goods to be sent to an address/recipient different from that listed on your Sew Much Easier user account, or where relevant, your eBay account, you must change the address/recipient noted at Checkout prior to completing your order.
You expressly acknowledge that it is your sole responsibility to ensure that the address/recipient provided at Checkout is correct and up-to-date in all respects.
You expressly acknowledge that alternative addresses/recipients provided to Sew Much Easier by email, via the Contact Us form, eBay messages or in the "Message to Seller" field of the checkout screen are insufficient to cause a change of address/recipient as such instruction cannot be given effect to by our automated system.
Sew Much Easier assumes no responsibility for goods sent to an incorrect address/recipient as a result of your mistake(s) or omission(s). Mistakes/omissions may include, but are not limited to, that specified in clause (3), (7) and (8).
If, as a result of your mistake or omission, and though no fault of Sew Much Easier, the goods are sent to the incorrect address/recipient, you will have no recourse against Sew Much Easier for any loss you may incur. Sew Much Easier reserves the right to retain any funds paid by you for purchase of the goods and you shall have no recourse for recovery of the same.


eGift Certificates and Gift Vouchers

By purchasing or redeeming a Sew Much Easier eGift Certificate, you accept and agree to be bound by Sew Much Easier Terms and Conditions.
eGift Certificates may be purchased in $20, $50 and $100 denominations and are non-transferable and non-refundable. Once purchased, eGift Certificates may not be changed, increased or otherwise altered.
Recipient's details and email address must be specified on purchase of the eGift Certificate.
The eGift Certificate is sent via email and contains a code that must be presented at the time of redemption. Once payment has been made, the eGift Certificate will be emailed to the nominated email address. It is the purchasers and recipients' responsibility to ensure that the nominated email address is correct. Sew Much Easier cannot be held responsible for any incorrectly emailed, lost, stolen or deleted eGift Certificates. Sew Much Easier does not accept responsibility for eGift Certificates that cannot be delivered due to fire walls, spam filters, capacity of recipients mailbox or any other factors out of its control.
eGift Certificates are valid for a period of 12 months from the date of purchase. At the conclusion of that period any unused balance will be forfeited.
Only one eGift Certificate can be redeemed per transaction.
eGift Certificates may only be used to make purchases via Sew Much Easier's Website or Facebook Page up to the value of the eGift Certificate. No change is given and any balance that remains on the eGift Certificate can be used in whole or part against future purchases. If a purchase exceeds the remaining card value, the difference may be paid using another payment method.

Force Majeure

While Sew Much Easier aims to dispatch your goods within 3 business days of payment clearing, it will not be held responsible for failures caused by factors beyond its control, such as, but not limited to, fire, flood, earthquake, storm, hurricane or other natural disaster, war, invasion, act of foreign enemies, hostilities (regardless of whether war is declared), civil war, rebellion, revolution, insurrection, military or usurped power or confiscation, terrorist activities, nationalisation, government sanction, blockage, embargo, labor dispute, strike, lockout or interruption or failure of internet, electricity or telephone services.

Disclaimer

You hereby assume all risks relating to the use of this website, risks associated with the postage/shipping of goods purchased through this website and risks associated with use of goods purchased through this website.
Sew Much Easier assumes no liability whatsoever for any loss or damage that may result from shipping/transport of goods, or as a result of lost or theft of such goods after it leaves our warehouse and is in possession of the shipment/postage provider.
The information on our website is provided on an "as is" basis. This means that, to the maximum extent permitted by law, Sew Much Easier hereby:

Excludes all representations and warranties relating to this website and its contents or which is or may be provided by any affiliates or any other third party, including in relation to any inaccuracies or omissions in this website; and
Excludes all liability for damages arising out of or in connection with your use of this website. This includes, without limitation, direct loss, loss of business or profits (whether or not the loss of such profits was foreseeable, arose in the normal course of things or you have advised Sew Much Easier of the possibility of such potential loss), damage caused to your computer, computer software, systems and programs and the data thereon or any other direct or indirect, consequential and incidental damages.

You hereby release, discharge and covenant not to sue Sew Much Easier, its directors, employees and agents, for any liability or loss caused or alleged to be caused either directly or indirectly by goods purchased through this website.

Refunds

In this section, "purchase price" means the price you originally paid for the goods, but does not include any postage/shipping and insurance costs paid by you for the delivery/return of the goods.
Provided that you meet all the conditions set out below, you have 60 days from the date payment clears to contact us and request a full refund of the purchase price of the goods ("60-day money back guarantee").
Sew Much Easier's 60-day money back guarantee does not apply to eGift Certificates. Goods purchased using eGift Certificates are covered by the 60-day money back guarantee.
The benefits conveyed by our 60-day money back guarantee are in addition to other rights and remedies under law in relation to the goods.
To obtain a full refund of the purchase price:

Goods must be returned to us in original undamaged and resalable condition;
All original packaging must be returned to us;
You must contact us by email within the specified time frame and request a refund. You must specify the details of the bank or PayPal account you nominate for the refund to be deposited into.

Whether or not the goods are in original undamaged and resalable condition will be determined by Sew Much Easier. In the event that Sew Much Easier considers that the goods are not in such state of repair, Sew Much Easier is not liable to refund the purchase price of the goods. In such event, you are responsible for paying the return shipment/postage cost for the item to be returned to you.
Where, to the satisfaction of Sew Much Easier, the above conditions are met, Sew Much Easier will refund the purchase price of the goods within 7 working days by direct debit to an account nominated by you. Sew Much Easier will notify you of the deposit within 24 hours of the same occurring.
You are liable for all costs incurred to return the goods to us and you expressly acknowledge that refund of the purchase prices does not include any costs whatsoever incurred by you relating to shipping/postage or insurance of the goods.
All claims made under this section shall be made using with the details in clause 10 of this document.

Warranties and Guarantees, Damaged/Faulty Goods

6.1 Warranties/Guarantees


Our goods come with guarantees that cannot be excluded under the Australian Consumer Law. You are entitled to a replacement or refund for a major failure and for compensation for any other reasonably foreseeable loss or damage. You are also entitled to have the goods repaired or replaced if the goods fail to be of acceptable quality and the failure does not amount to a major failure.
All claims arising from manufacturer faults, or on the basis of guarantee or warranty relate solely to the purchase price of the item only. Except as required by law, or with the discretion of Sew Much Easier, there shall be no recourse against Sew Much Easier for recovery of any postage, handling or insurance monies paid by you whatsoever.
All claims made under this section shall be made using with the details in clause 10 of this document.


6.2 Damaged Goods


Prior to dispatch Sew Much Easier and/or its agents check all goods are of a salable quality and in working condition. All due care is taken to ensure goods are suitably packaged to minimise the likelihood of damage occurring during shipping/postage.
Sew Much Easier has no obligation to and is not liable to refund or replace goods that are damaged in transit or on delivery. However, where you:

Inspect the goods on arrival; and
Notify Sew Much Easier of damaged/faulty goods within 24 hours of delivery of goods,

Sew Much Easier may, at its sole discretion, replace the damaged goods with a similar item or provide a full refund of the purchase price of the goods.


In the event that Sew Much Easier exercises its discretion:

You expressly acknowledge that you are solely responsible for paying any shipping/postage costs incurred and that Sew Much Easier is not liable to refund the original postage/shipment cost;
You must within 7 days of Sew Much Easier accepting your claim, provide all information required to facilitate your refund/replacement;
Sew Much Easier will do all things necessary to honour is commitment within 7 business days of receipt of the requested information.
The benefits conveyed by this section are in addition to other rights and remedies under law in relation to the goods.

Subject to your rights under the Australian Consumer law, you expressly acknowledge that if you fail to notify us of damaged goods within 24 hours of delivery or fail to provide information required under clause 6.3 (b) (ii), you will forfeit your rights to remedy and there shall be no recourse against Sew Much Easier for any loss or damage whatsoever.



6.3 Additional Warranties Against Defects


In addition to your rights under the Australian Consumer Law, some goods sold by Sew Much Easier have additional warranties against defects.
Additional warranties against defects may be offered directly by Sew Much Easier or by the manufacturer.
Where goods have additional manufacturers warranties against defects, it will be expressly stated on the item-listing page.
Where Sew Much Easier offers its Back to Base Warranty Against Defects (The Sew Much Easier Warranty) it will be stated on the item-listing page.
The Sew Much Easier Warranty applies to goods purchased from Sew Much Easier after 1 January 2012, which are purchaesd for household domestic use only, and applies to the original owner and for the period

specified in the item-listing page

from the date of original purchase. The Sew Much Easier Warranty is not transferrable in the event of the product being sold or otherwise disposed of.
The Sew Much Easier Warranty covers:

Defects in materials or workmanship used in or associated with the manufacture and assembly of the product;
The cost of parts and labour arising from any such defects;
The cost of returning repaired or replaced goods to you.

The Sew Much Easier Warranty does not cover:

Damage or wear and tear or expendable parts;
Damage caused by accidents, natural disasters, misuse, failure to properly maintain the product, failure to follow manufacturer's instructions for the use of the product, negligence or any alteration whatsoever in the form of content of the product.
The cost of returning faulty goods to us, except where required by the Australian Consumer Law.
Goods that are not disclosed as being covered by the Sew Much Easier Warranty on the item-listing page.

The Sew Much Easier Warranty becomes null and void where:

Any adjustment, part preplacement or repair is carried out by any person other than a service agent authorised by Sew Much Easier, or the damage is caused by the use of any non-genuine accessories or parts not from the original manufacturer;
Where the goods are used for commercial use or otherwise not in accorance with its normal use and purpose;
This Warranty applies only to the original owner and is not transferrable in the event of the product being sold or otherwise disposed of. It applies to goods purchased from Sew Much Easier after 1 January 2012.

The Sew Much Easier Warranty does not apply to goods replaced or parts repaired or replaced under a previous warranty claim. However, where a replacement item or repaired or replaced part fails within 12 months of the date of repair or replacement, Sew Much Easier may, at its solde discretion agree to subsequently repair or replace the item.
To claim the Sew Much Easier Warranty you must:

Contact Customer Care directly using our contact information specified in clause 10; ande
Return the product to us as per the directions issued by our Customer Contact representative.

All goods returned under the Sew Much Easier Warranty must be properly packaged, freight prepaid and insured. Subject th toe requirements of the Australian Consumer Law, Sew Much Easier does not accept any liability for these charges.
Depending on the nature of the fault, Sew Much Easier may repair, replace or refund the purchase price (less shipment costs) of the goods. Except as required by law, the decision of whether to repair, replace or refund the pruchase price (excluding postage / freight) will be at the sole discretion of Sew Much Easier.
Where applicable, the benefits conveyed by the Sew Much Easier Warranty and manufacturer warranties are in addition to other rights and remedies under a law in relation to the goods.

Conditions Pertaining to this Website

Use of Website


You agree to use this site for lawful purposes only and that you shall not post or transmit through the Site any information or material which violates or infringes, in any way, the rights of others, or which is unlawful, threatening, abusive, defamatory, invasive of privacy or publicity rights, vulgar, obscene, profane, harassing, or otherwise objectionable.

Notification of Changes


Sew Much Easier reserves the right to change or amend any description of goods, technical information provided or the contents of its site as it sees fit from time to time and is in no way obliged to notify you of the same occurring. Your continued use of the site will signify your acceptance of any adjustment made to these terms and it is your responsibility to check the Terms and Conditions of this website.

Copyright and Intellectual Property


Except as otherwise expressly provided for, Sew Much Easier reserves all intellectual property rights to materials and images contained on this website and expressly prohibits use of such material without its express written consent.

Cookies and Other Persistent Data


Sew Much Easier uses use cookies (small pieces of text data provided by our website and which are stored on your computer or mobile phone) to collect Internet traffic data, for authentication purposes, storing site preferences, shopping cart contents, and to track subscriptions to our site. To protect your privacy, your browser only provides us with cookies obtained from our website and does not provide any other website with our cookies.

While you are at liberty to adjust your computer settings to limit the use of cookies, switching off cookies will only allow you to view the content of our website. You may not be able to login and purchase goods.

Links to and from our Website




You may not create a link to any page of this website without our prior written consent. If you do create a link to a page of this website you do so at your own risk and the exclusions and limitations set out above will apply to your use of this website by linking to it.
Sew Much Easier does not monitor or review the content of other party's websites which are linked to from this website. Opinions expressed or material appearing on such websites are not necessarily shared or endorsed by Sew Much Easier and should not be regarded as the publisher of such opinions or material. Please be aware that Sew Much Easier is not responsible for the privacy practices, or content, of these sites. Sew Much Easier encourages its users to be aware when they leave those sites & to read the privacy statements of those sites. You should evaluate the security and trustworthiness of any other site connected to this site or accessed through this site yourself, before disclosing any personal information to them. Sew Much Easier will not accept any responsibility for any loss or damage in whatever manner, howsoever caused, resulting from your disclosure to third parties of personal information.


Sew Much Easier Privacy and Confidentiality Policy

8.1 Collection, Use and Storage of Personal Information


Sew Much Eaiser is committed to protecting your privacy at all times. Any Personal Information we collect from and hold about you [whether by electronic means or otherwise] will be treated as confidential and used in accordance with our Privacy and Confidentiality Policy. By providing us with the requested information you agree that collection of such information is reasonably necessary for us to collect such information.
In this section "Personal Information" includes but is not limited to user name and contact details, email address, demographic information such as postcode, preferences and interests, and other information relevant to customer surveys and/or offers.
We collect your Personal Information when you place orders or enter our competitions using any of our websites, or through our Facebook page. We store information that is collected in our customer database and via cookies and logfiles.
We will use Personal Information you provide to us for identification and verification, ordering, billing, and for Sew Much Easier exclusive offers and marketing promotions. We may provide your information to our third parties only in accordance with this policy. We may collect your non-personal information for tracking information, statistics, and marketing research purposes. This information will allow us to review activity and improve our services.
When you purchase from Sew Much Easier you automatically become a VIP member. Sew Much Easier may from time to time, send you exclusive offers available only to its VIP members. Such correspondence will be sent either by email or to the postage address supplied in your orders. In the event you indicate to Sew Much Easier that you no longer wish to receive email or other correspondence from it, Sew Much Easier will also remove you from its database. However, if you purchase from Sew Much Easier in the future, you will automatically be added to its mailing list and database. In all instances, you may opt out from VIP membership by using the contact details provided in clause 10 (a) or following the link provided in correspondence from Sew Much Easier.
You are not obligated to provide any Personal Information to us; however, failure to provide Personal Information to us may result in us being unable to fulfil an order or request for service, or may delay the fulfilment of an order or request for service. We will further be unable to send out exclusive offers and promotional material and/or enter you into competitions. By unsubscribing from Sew Much Easier mailing list you expressly acknowledge that you risk rendering void any applicable product warranty and assume that risk without limitation whatsoever.
Except as provided for in this Policy, we will never sell, barter, share, or rent your Personal Information to any third party without your express written consent.



8.2 Use of Confidential Information


Sew Much Easier may use or share your Personal Information in the following instances:
Where Sew Much Easier partners with third party service providers and intermediaries and disclosure of your Personal Information to the third party is necessary for the third party to fulfil the request or order, or to provide Sew Much Easier with administrative assistance, but only to the extent necessary; and
To investigate and prevent any fraudulent activity that may be unlawful or potentially harmful to the integrity of Sew Much Easier; and
To improve Sew Much Easier's services, products and enhance Sew Much Easier's customers' overall experience; and
Among Sew Much Easier's associated companies and subsidiaries, whether in Australia or abroad. Sew Much Easier uses third party service providers and contractors located in Australia, Philippines or elsewhere abroad, from time to time.
Where Sew Much Easier goes through a business transition, such as a merger, being acquired by another company, or selling a portion of its assets, your Personal Information will, in most instances, be part of the assets transferred; and
Where Sew Much Easier or its legal representatives consider disclosure is required or authorised by or under law or is necessary to comply with a current judicial proceeding, a court order or legal process served on Sew Much Easier, its associates or subsidiaries.



8.3 Encryption, Cookies and Log Files


Encryption - Secure Sockets Layer (SSL Technology) - Sew Much Easier uses Secure Sockets Layer (SSL) technology to protect your Personal Information. SSL technology enables encryption (scrambling) of sensitive information, including passwords and credit card numbers, during your online transactions. All of the forms on our website are secured with SSL technology.
While SSL encryption is used to protect sensitive information online, we also do everything in our power to protect your information offline. Only Sew Much Easier employees or agents who need the information to perform a specific job are granted access to your Personal Information. All Sew Much Easier employees and agents are kept up-to-date on our security and privacy practices.
Cookies - Sew Much Easier uses both session ID cookies and persistent cookies. For the session ID cookie, once you close the browser, the cookie terminates. A persistent cookie is a small text file stored on your hard drive for an extended period of time. Persistent cookies can be removed by following Internet browser help file directions.
Log Files - Like most standard website servers Sew Much Easier uses log files. This includes internet protocol (IP) addresses, browser type, internet service provider (ISP), referring/exit pages, platform type, date/time stamp, and number of clicks to analyze trends, administer the site, and gather broad demographic information for aggregate use. IP addresses, etc. are not linked to Personal Information.



8.4 Remarketing Tags Including Google AdWords & Facebook Remarketing Cookies


Sew Much Easier uses 3rd party vendor re-marketing tracking cookies, including Google Adwords and Facebook tracking cookies. This means we can continue to show ads to you across the internet, specifically on the Google Content Network (GCN) and Facebook. As always we respect your privacy and are not collecting any identifiable information through the use of Google's or Facebook's or any other 3rd party remarketing system.
The third-party vendors, including Google and Facebook, whose services we use will place cookies on web browsers in order to serve ads based on past visits to our website. Third party vendors, including Google and Facebook, use cookies to serve ads based on a user's prior visits to our website. This allows us to make special offers and continue to market our services to those who have shown interest in our service.
Any data collected will be used in accordance with our own privacy policy, as well as Google & Facebook privacy policies.
You can opt-out of Google and Facebook remarketing by visiting the links below:

For Google: https://support.google.com/ads/answer/2662922?hl=en

For Facebook: https://www.facebook.com/ads/website_custom_audiences/



8.5 Access to Personal Information and Complaints


You have the right to request to see and obtain copies of your Personal Information, provided that you give us reasonable notice of such request and the access does not have an unreasonable impact upon the privacy of other individuals or non-disclosure is otherwise permitted or required by law.
Subject to clause 4 (a), Sew Much Easier will give you access to your Personal within a reasonable time after your request and in the manner requested by you, provided that it is reasonable and practicable to do so. We reserve the right to charge for any expenses incurred in the delivery of the same
In the event your Personal Information is inaccurate, incomplete or requires updating, you agree to notify us of the same. We will destroy Personal Information held by us upon request or otherwise at the time it is no longer needed by Sew Much Easier for the disclosed purposes or is otherwise required or ermitted to be retained by law.
You may request a copy of our Privacy Policy and call us to discuss what kind of Personal Information we hold about you, for what purpose, how we collect, hold, use and disclose your Personal Information. Our Privacy Policy is downloadable free of charge from our website www.sewmucheasier.com or youy contact Sew Much Easier to arrange an lternative method of delivery.
You may contact Sew Much Easier using our contact details specified in clause 10 if you have any complaints about how we have collected, handled or used your Personal Information. If we are unable to resolve your compliant, you may contact the Office of the Australian Information Commissioner, details of ch can be found at www.oaic.gov.au.

Copyright and Intellectual Property

Except as otherwise expressly provided for, Sew Much Easier reserves all intellectual property rights to materials and images contained on this website and expressly prohibits use of such material without its express written consent.

Communication

You may contact us via our website sewmucheasier.com by:

Using the form on the Contact Us page sewmucheasier.com/contact-us; or
Use the ask a question form accessible on the Product Details page; or
Email Sew Much Easier at

[email protected]

; or

You may also contact us by post to Sew Much Easier, PO Box 130, Albert Park, VIC, 3206, Australia or call us on 1300 88 11 59 from within Australia or +61 3 95277080 if calling intentionally.
Where correspondence is received by email. Sew Much Easier will endeavour to respond to your query within 24 hours during business hours, Monday to Friday 9am to 5pm AEST time.


You may contact us via our eBay site stores.ebay.com/sewmucheasier by using eBay messages.
You may also contact us by post to Sew Much Easier, PO Box 130, Albert Park, VIC, 3206, Australia or call us on 1300 88 11 59 from within Australia or +61 3 95277080 if calling intentionally.
Where correspondence is received by email. Sew Much Easier will endeavour to respond to your query within 24 hours during business hours, Monday to Friday 9am to 5pm AEST time.


Validity and Jurisdiction

If any of the terms of this Agreement are deemed invalid or unenforceable for any reason (including, but not limited to the exclusions and limitations set out above), then the invalid or unenforceable provision will be severed from these terms and the remaining terms will continue to apply.
By accessing this website and buying Sew Much Easier products, you consent to these terms and conditions and to the exclusive jurisdiction of the Courts of Victoria, Australia.
Questions? Issues?
Please contact us ASAP and we will endeavor to resolve it for you.
Finally......
Please buy or bid if you agree to these terms & conditions.
All sales are final and any returns, refunds or warranty claims please refer to individual listings for details.
All Non paying eBay buyers who don't communicate with us WILL be reported to eBay,
however we prefer to have a positive outcome
for all parties, including giving and receiving positive feedback.
Now that we got all the formal stuff out of the way.......
Have fun and enjoy shopping!

P.S.
Have you checked out our other items yet?
Click here to go back to our store.
Click here to go back to our store.