Shipping Rates & Times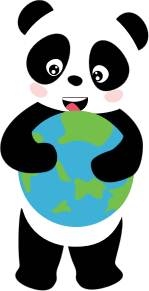 "How much is my postage?"
"When will I get my order?"
"Can I pick up my order?"
In case you're wondering, please read on.
Cost
Your postage cost is worked out automatically as you check out. This is based on item weight / dimensions and your location - that means it's accurate and fair to all.

Time
All orders are processed overnight - or Sunday night for weekend orders - for our warehouse team to pack and send the following day.

Your order normally leaves the warehouse the next day, or the following business day. Delays rarely happens though unavoidable - especially around major holidays. We will do our best to get your order out as soon as we can, and your understanding on this is appreciated.

Once your order leaves the warehouse, the actual time frame is up to the delivery services, and that can vary depending on your location, time of year, or road conditions.

Delivery
Most products are delivered by Aust Post - they will simply leave a card if you're not home. And P.O. Box / Parcel Lockers are fine.

However, some oversized items (such as furniture, whole rolls of batting, plus other things) are too big for Aust Post, so they are delivered by couriers.

Couriers are unable to use a P.O. Box or Parcel Locker address. A daytime address to a business or office works well if you're unlikely to be home during work hours.

We reserve the right to decide whether your order goes by Aust Post or Couriers - because sometimes one may work out better than the other, depending on the circumstances.

Pick Up
We don't have a physical shop, so please order online and have your goodies delivered. The only exceptions is furniture. You're more than welcome to pick them up from TailorMade in Sydney if you have the right vehicle. Just let us know ahead of time because they are not open to the public.

Questions?
Happy to have a chat :-)
Please send us an email at [email protected] or call 1300 88 11 59