Moda Little Snippets by Bonnie and Camille - Jelly Roll
LAST FEW!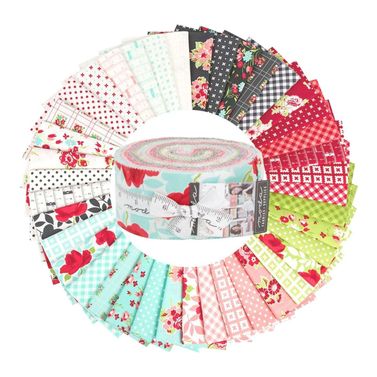 Click to view larger images or other views or videos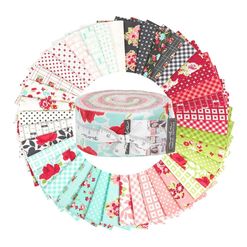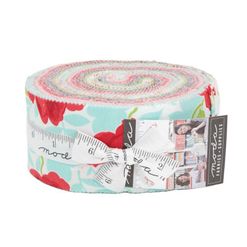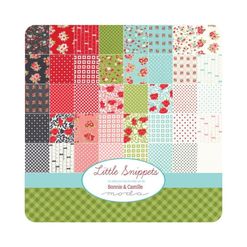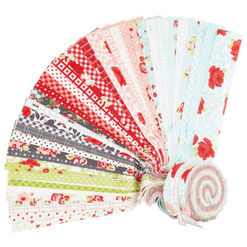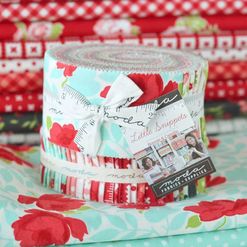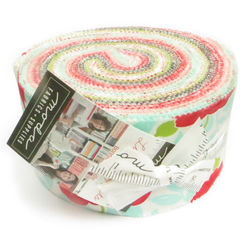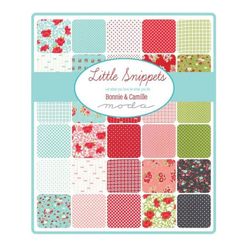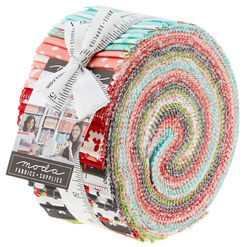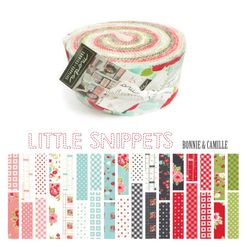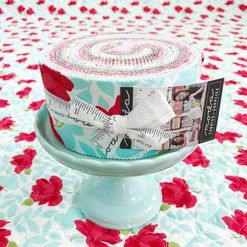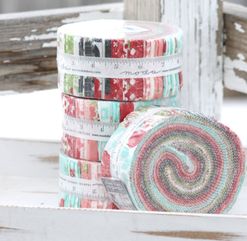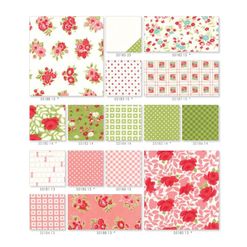 Swipe for more. Tap to enlarge
Click to view larger images or other views or videos
33,223 Happy Customers Served
Quilter's Secret

Exposed:


Co-ordinate fabrics like a pro, every Time!
Discover How...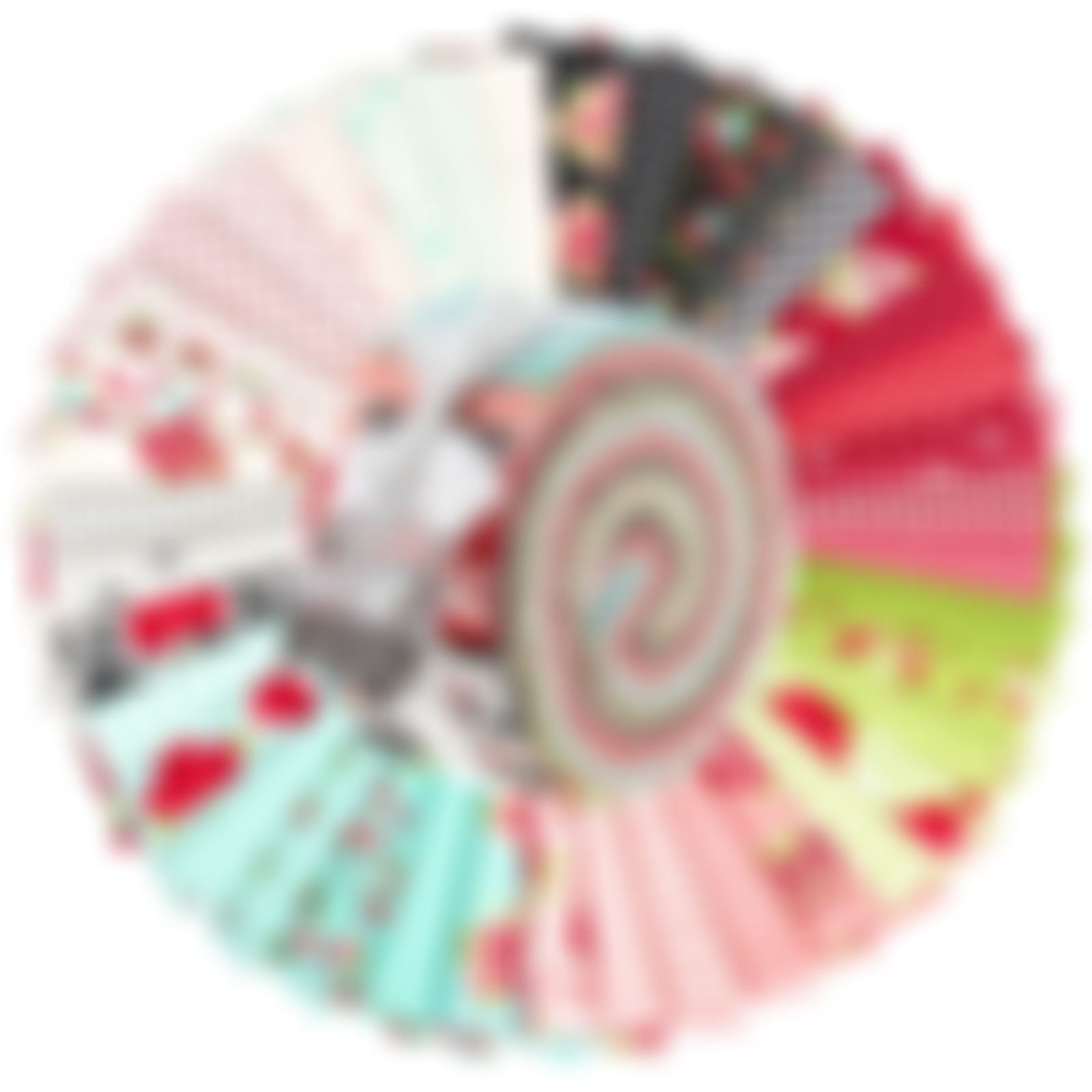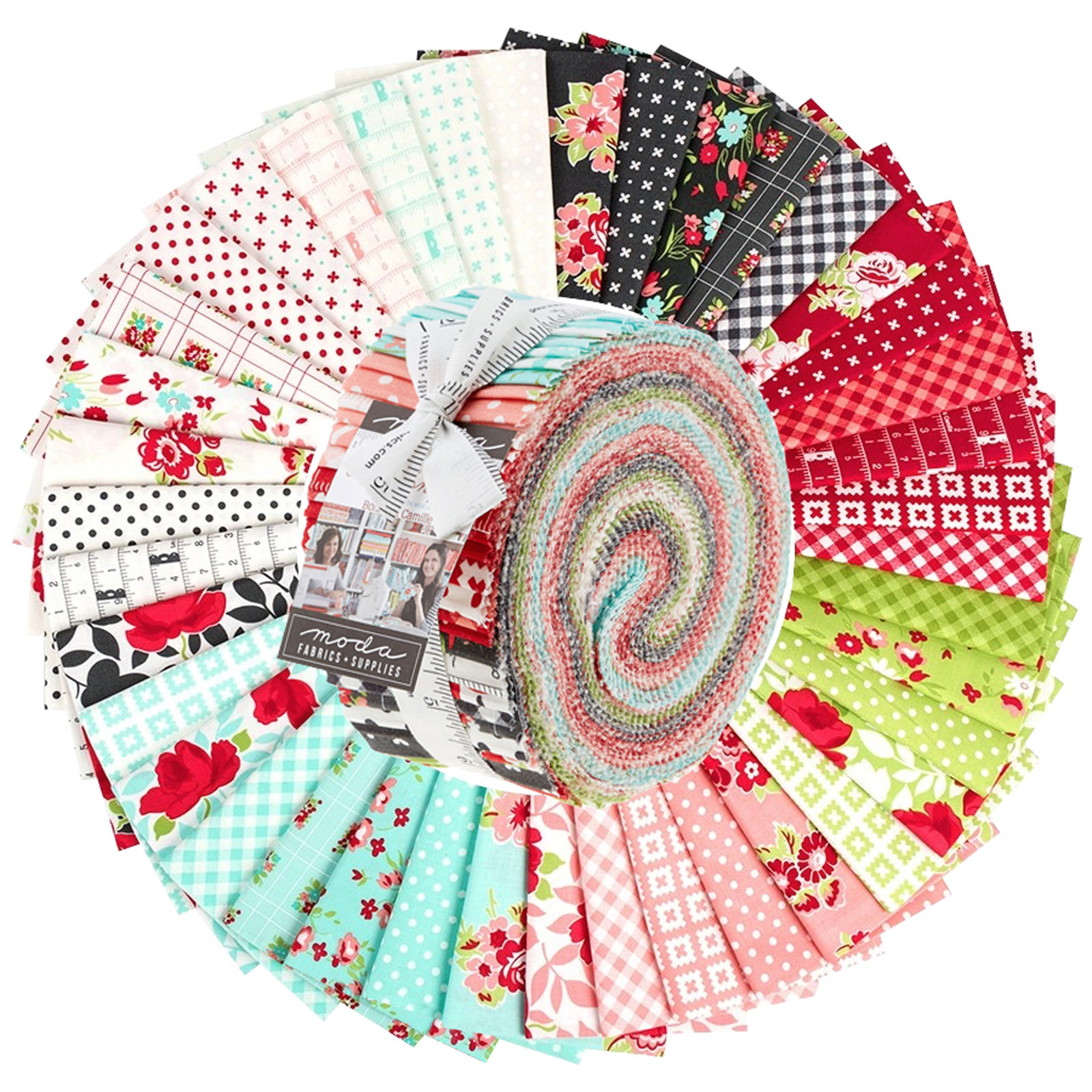 NOTE: Actual fabric colours may vary compare to colours appear on your monitor,

because of differeces in settings, brands and other factors outside of our control.


Pattern placements may be different too because the pieces are cut at random from a whole roll.

" Some of you may be seasoned quilters who are experts at selecting fabric.... [but] when I first began quilting, fabric selection seemed a little overwhelming....

Somewhere along the line I was introduced to a Jelly Roll and they are my favourite.

They look so darn cute all rolled up, and if I just stack them on my shelf, they are gorgeous to look at.... each and every strip in the little roll complemented the others perfectly too!

I still enjoy selecting fabric based on pattern, scale, and colour from time to time, but I mainly stick with using one fabric collection for my designs now."

- Camille Roskelly, quilter & author of "Simplify"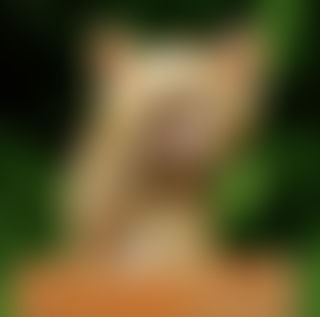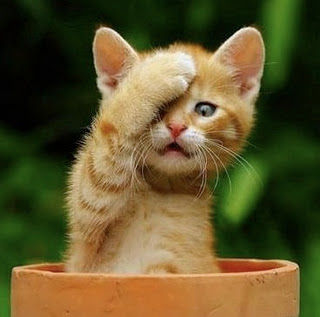 Let's face it:
so many of us dread the thought of selecting fabrics
for a quilt, whenever we start a new project......
Because choosing fabrics
means
stress and agony
of having to make decisions on the spot.....
which could be pretty permanent....!
You need to consider colours, patterns, and whether something go together.... and after all that,
still wondering IF the person you're making the quilt for will like it
at all...


Phew

.... talk about hard work, and you haven't started sewing yet...!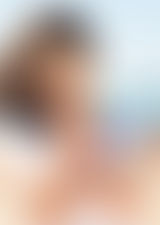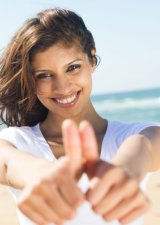 Imagine
NEVER
having another "meh" moment
when you're so close to finishing your quilt, only to discover that you're not too sure about the choice of fabrics after all....
Instead,
think about how satisfied you'd feel
if the end result was just like what you've seen in the magazines or quilt shows, even better....
........ and
EVERYONE commented on how amazing you are
at choosing fabrics and putting colours together!!!
What if choosing fabric was easier than you think?
Hey, you might as well
take credit for being AWESOME
at co-ordinating prints for your quilt...
..... seeing you've done the hard work of sewing anyway!
Often the hard part is to come up with know the "how".......
Formally trained as a Fashion / Textile Designer - now a
Quilter & Patchwork Teacher
- I have spent the last
10 years teaching
others and sharing the joy of Patchwork Quilt making.
Recently I had a conversation with a fellow local designer, Nicole Mallalieu (from the "You Sew, Girl!" fame)... about how people are amazed that some of us seem to have "a flair" in choosing colours and fabrics.
Since we both graduated from the same fashion design institute, we can vouch for each other that such "flair" was definitely more "nurture" than "nature" (i.e. none of us are born with the ability... we simply got trained...!!).
That means

YOU too can

have the "

designer's flair

".....
...... and actually

ENJOY putting colours together!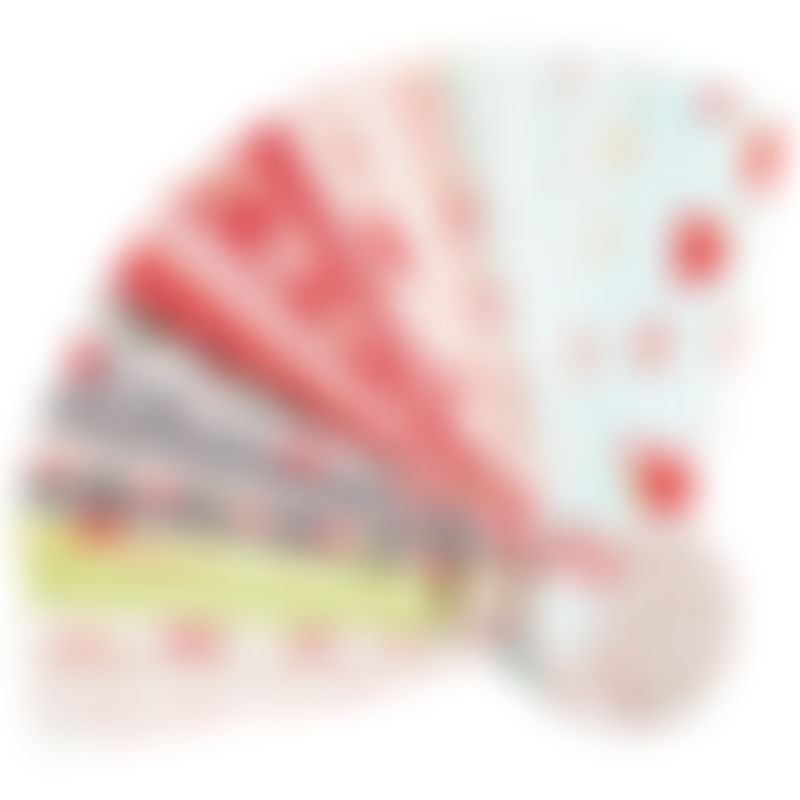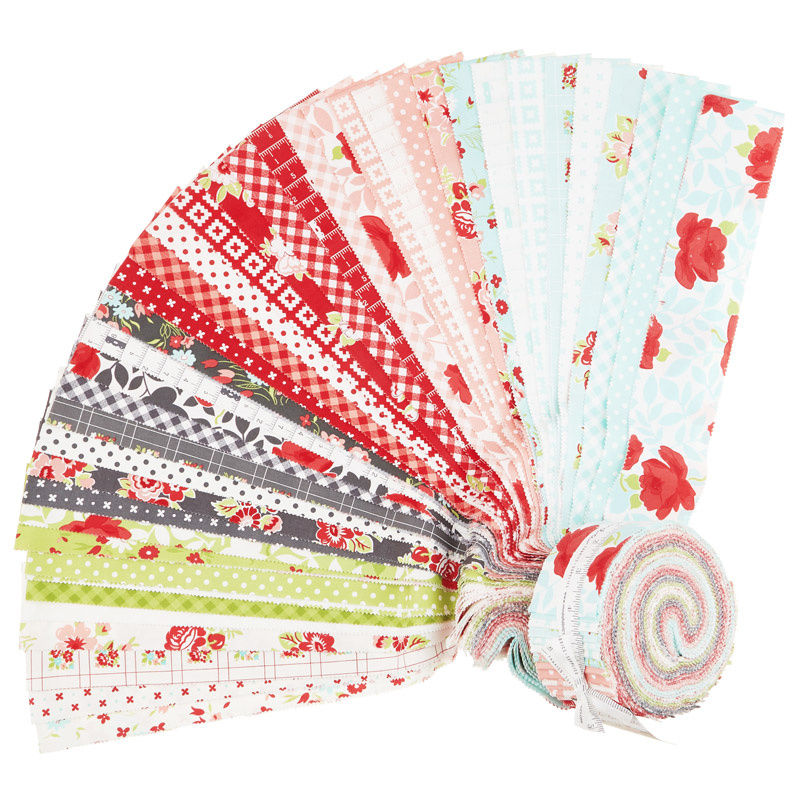 There is no doubt that it will take some time and practice to get there.....
But the first step in becoming confident in choosing colour is to have the right visual aid at the start... this is the easiest way I know.
The Secret

of creating stunning quilts EVERY time....
..... is simply starting with a Jelly Roll!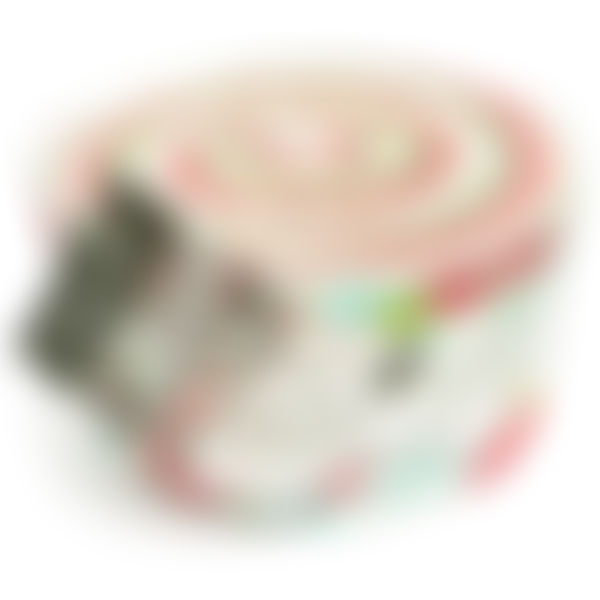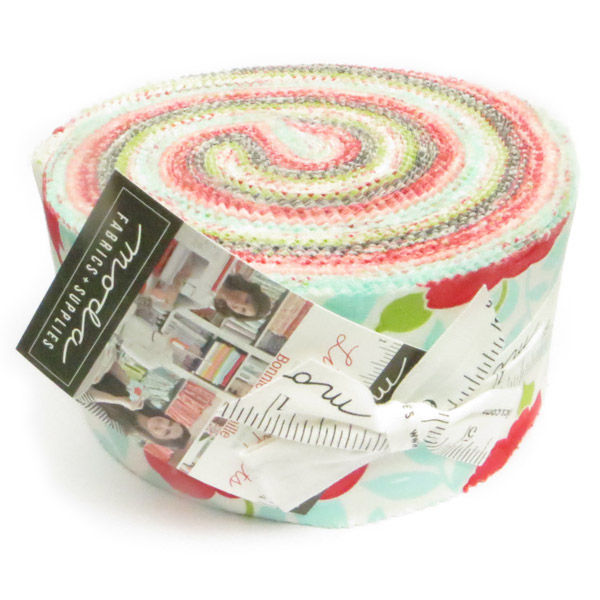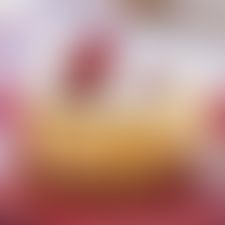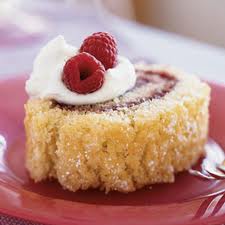 Hmmmmm....
......

Jelly Roll

...... yummmmm
Um, we don't mean one of these....
...........our one won't make you fat :-)
What's that got to do with fabric?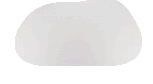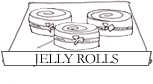 These are
2 1/2" (or 6.4 cm) strips x width of fabric
of coordinating fabric that come from the same collection of fabric (also known as a "fabric line", "fabric range" or "story").
Jelly Rolls include one of each of the prints, anywhere between 25 to 40 strips - depending on how many different prints were included in each range.


In this case.... you get 40 strips!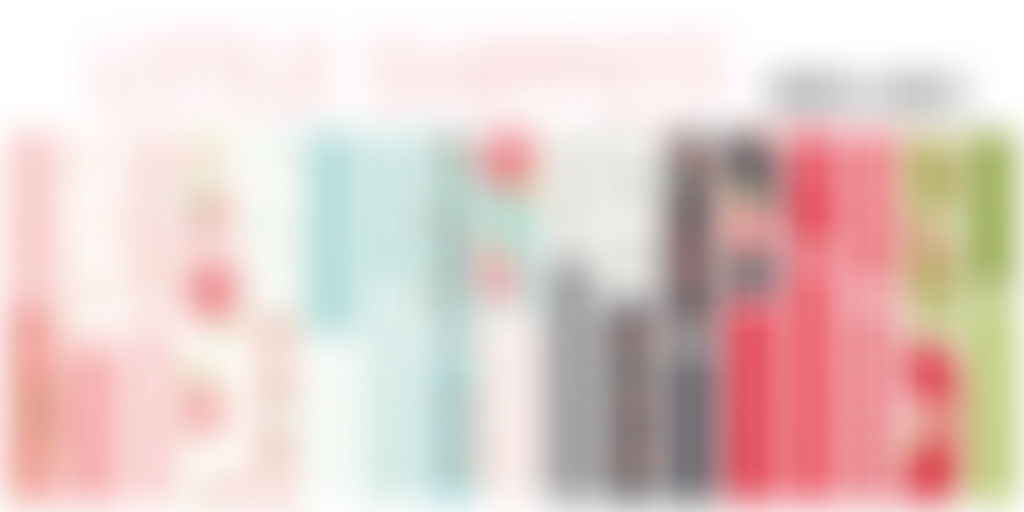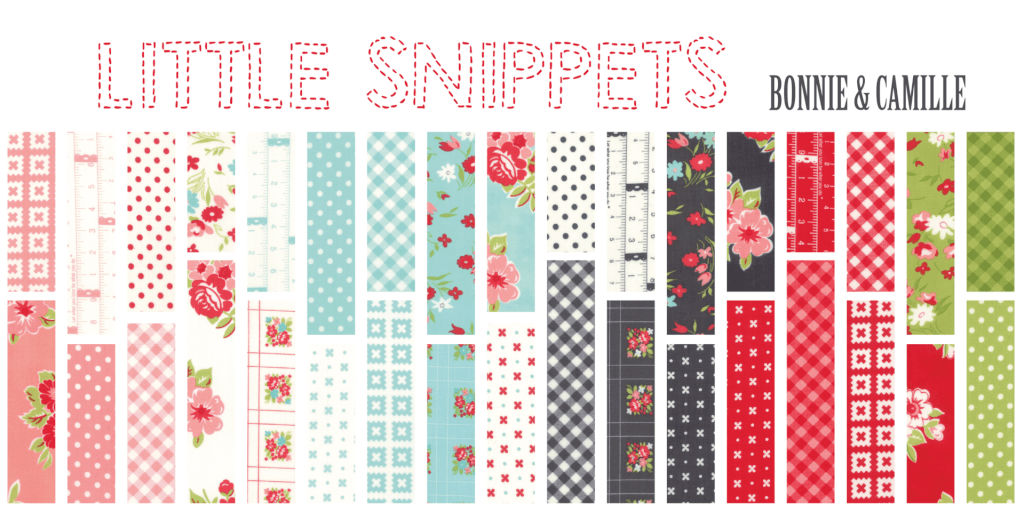 Take a closer look.......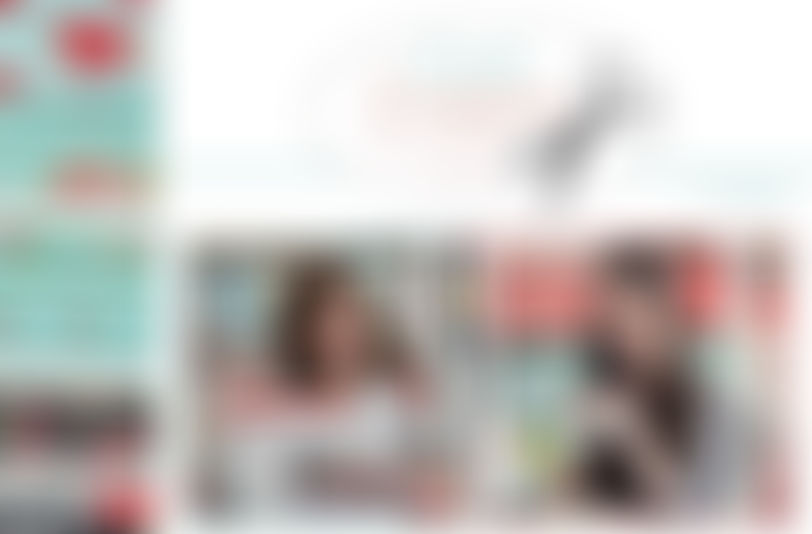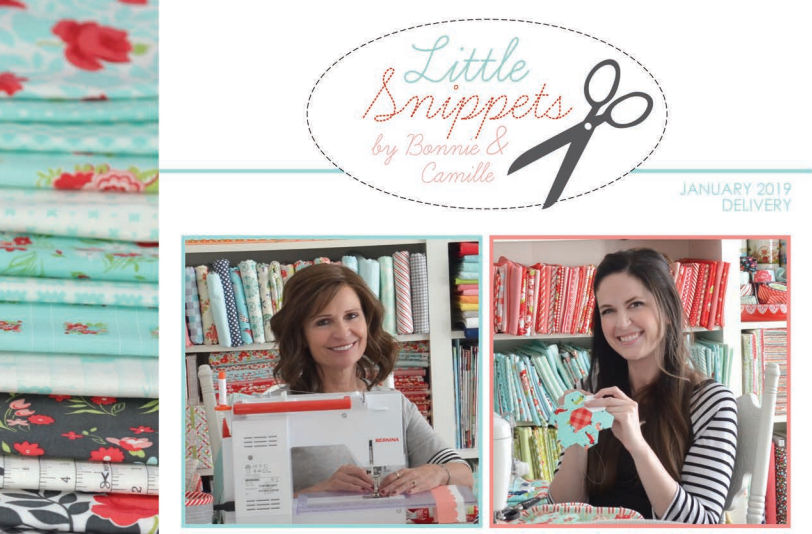 This collection is called
"Little Snippets".......
Those little snippets of fabric left after you put the finishing touches on a new favorite quilt are always hard to part with, aren't they? There is something so darling about those little quilty scraps!

This collection was inspired by some hard-to-part-with little snippets – those quilting memories we didn't want to let go.

With several gorgeous florals, a Bonnie & Camille measuring tape print, little scissors on the selvage, quilt blocks and dots – of course! – these Little Snippets are sure to steal your heart. Now you'll want to hang on to even the tiniest piece too
.
- Bonnie & Camille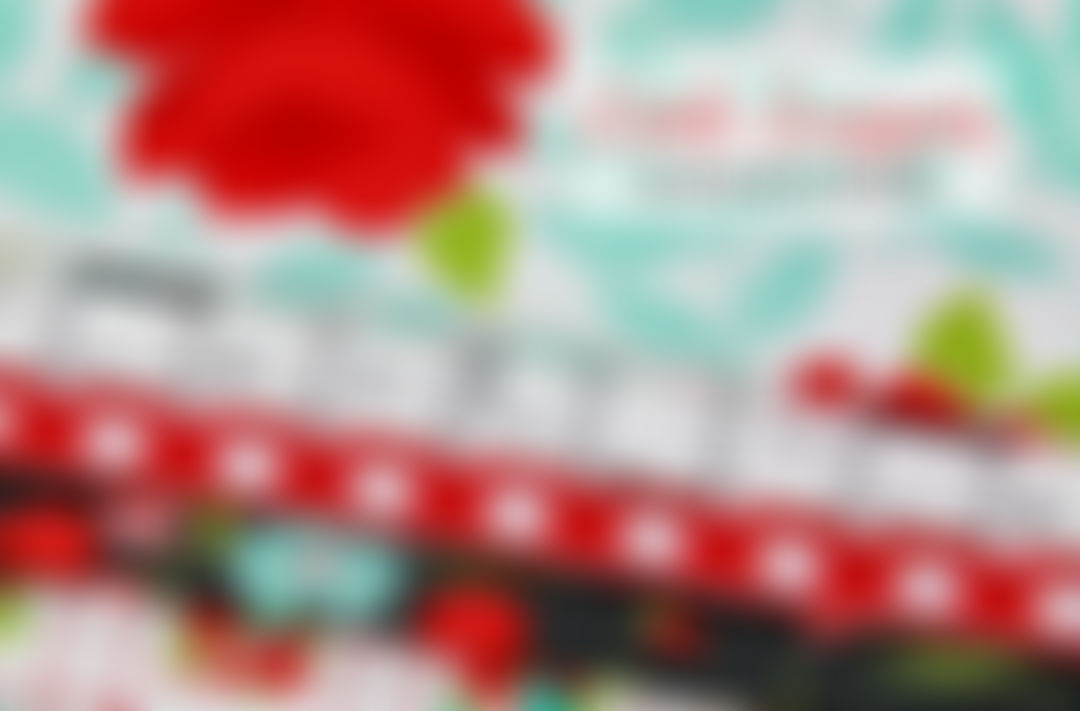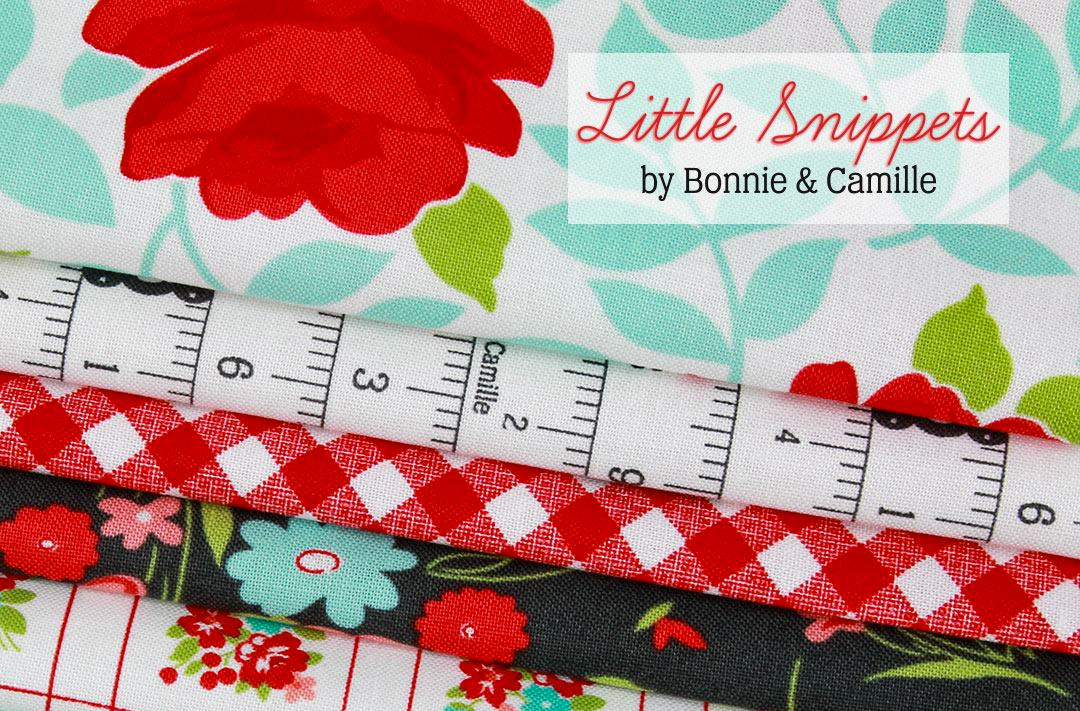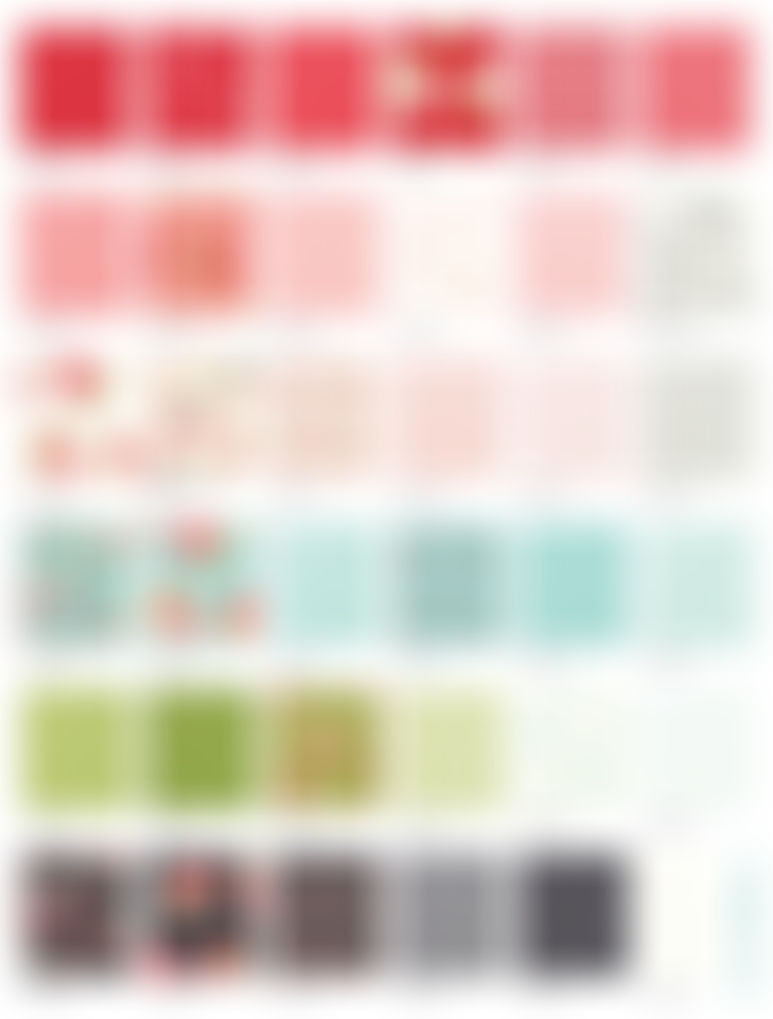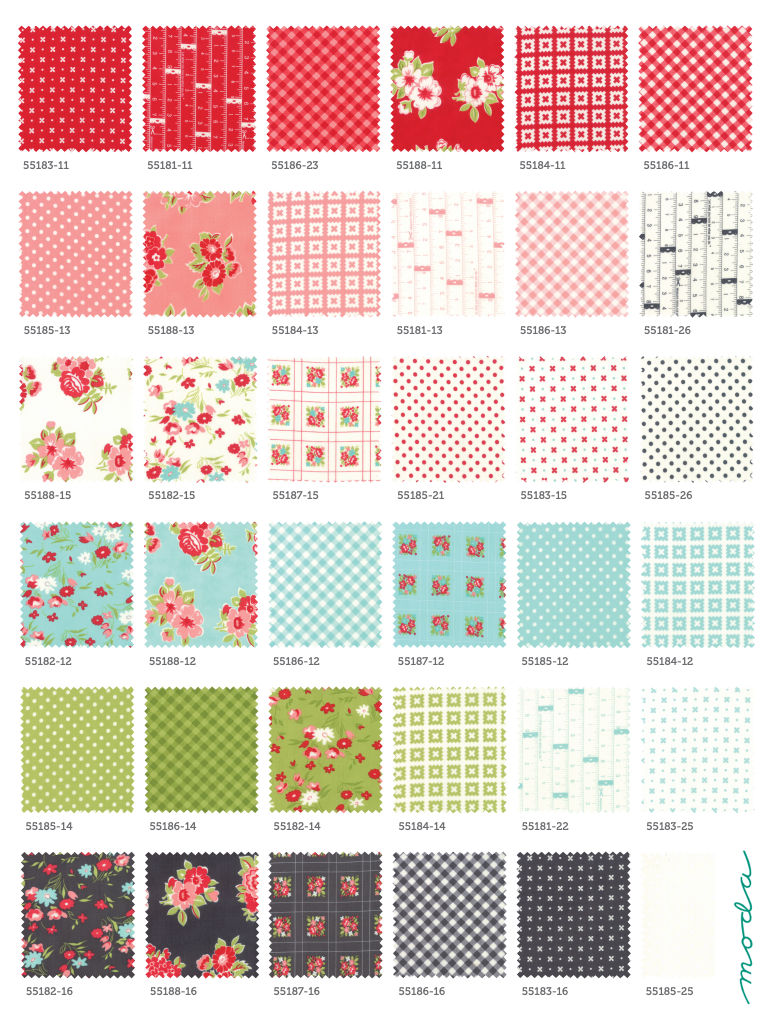 Most of the well-known fabric manufacturers - such as Lecien, Kokka, or Moda - release Layer Cakes and other precut packs with every fabric line they produce..... It is an easy way to get variety in your project!
If you love a fabric line, it's a great way to get a little piece of all of it (and not miss out on any)..... in one easy step!



Have you

fallen in LOVE

with a certain range of fabrics..?


Consider buying multiple packs of Jelly Rolls.....
This way you will
end up with more fabrics
to play with, and this
opens up your options
when it comes to deciding what quilt design to go with (and what size to make them in).

Here, check out each print in detail......
How does this Jelly Roll help me with fabric selection?
That's the BEST thing about Jelly Rolls -
you DON'T need to worry about selecting fabrics!
Because Jelly Rolls give you the ENTIRE fabric collection, the hard works of co-ordinating fabrics has been done for you...
You see, a fabric collection will typically include coordinating small / medium / and large scale prints, in several different colour ways.
This gives your project the designer edge that looks like you've spend AGES on selecting just the right fabrics.
A well-known textile or fabric designer (sometimes a team) would have put in pain-staking effort to make sure that the fabric collection they produce are something that YOU will love, and hopefully inspire you to make quilts, garments and bags that EVERYONE will love!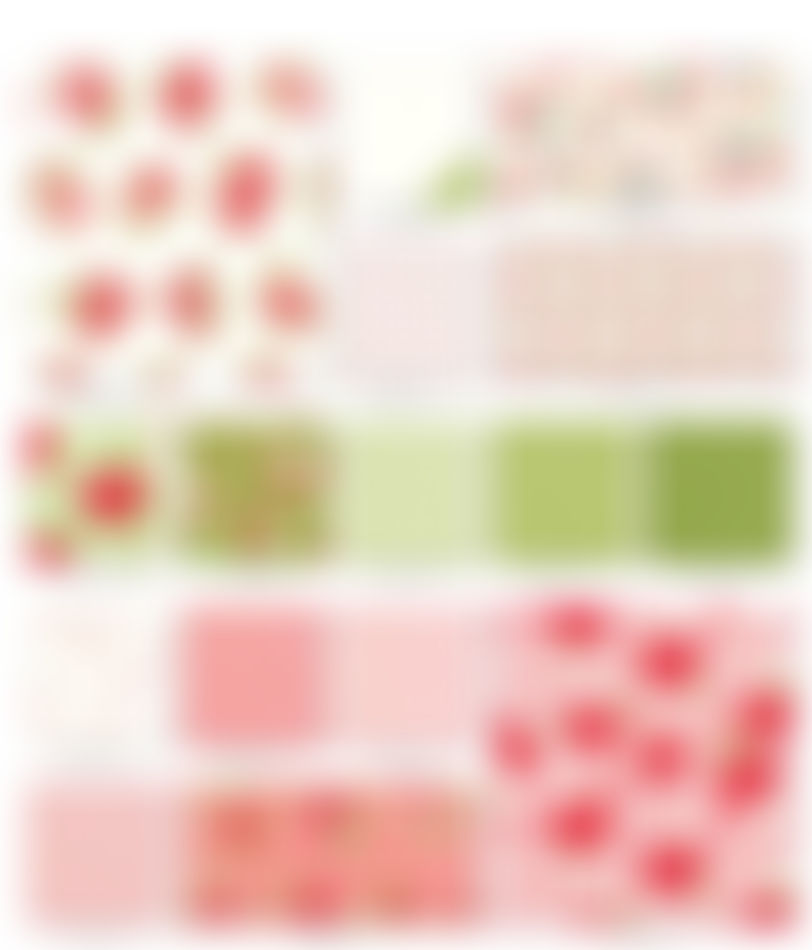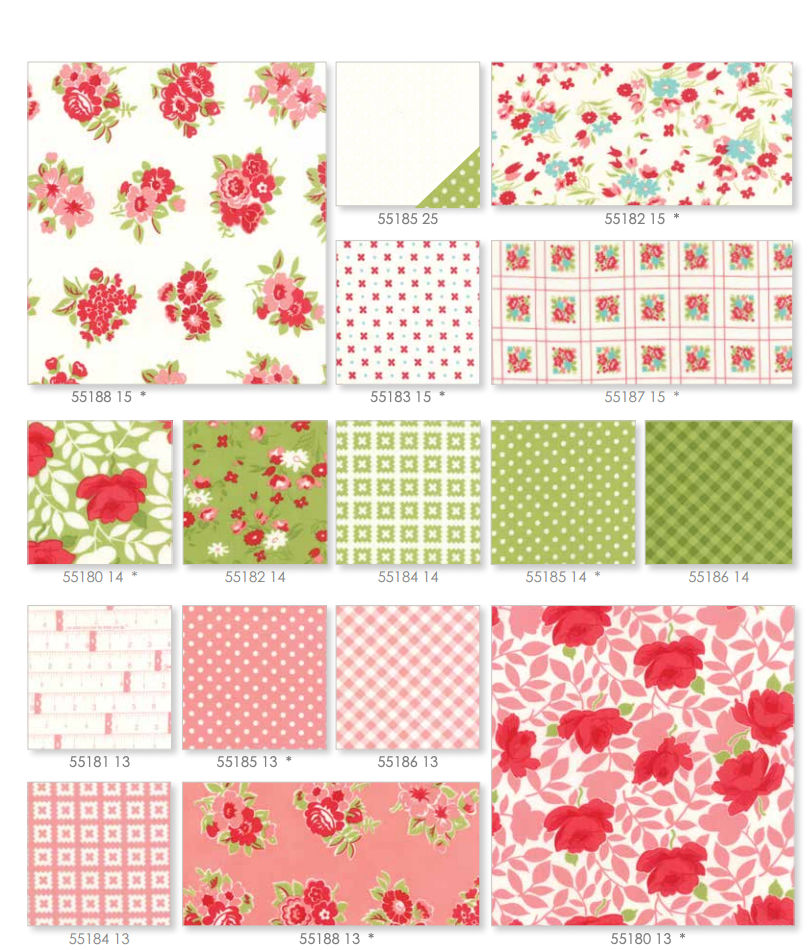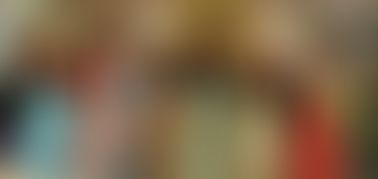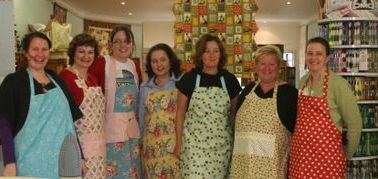 When you purchase a Jelly Roll, it's like
having your OWN expert team of designers or friendly patchworkers
picking out fabrics for you...!!
Hey, why not let someone else do the hard work for a change?
Once you have bought a few Jelly Rolls and made a few things from the pre-cut strips, you will find that choosing fabrics and co-ordinating colours / prints become less stressful over time....
In fact,
you might even look forward to start putting together your own fabric
stash when you go to fabric shops and quilt shows!
This is
because as quilters, we all tend to be "visual" learners
.....
By working and playing with fabric ranges that have already been put together by professionals, we learn to see what goes together, and what contrast with each other successfully. Another word, we learn by examples....
This is
just like having your very own private tuition
of colour and design theory, without any pressure and high cost.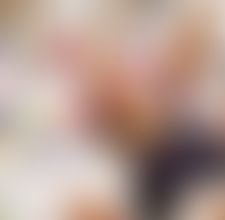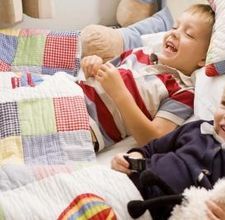 Better still,
you get to have heaps of fun
and

make tons of beautiful things
for your family and friends too...!!!
(... they're gonna think that
you are amazing
....)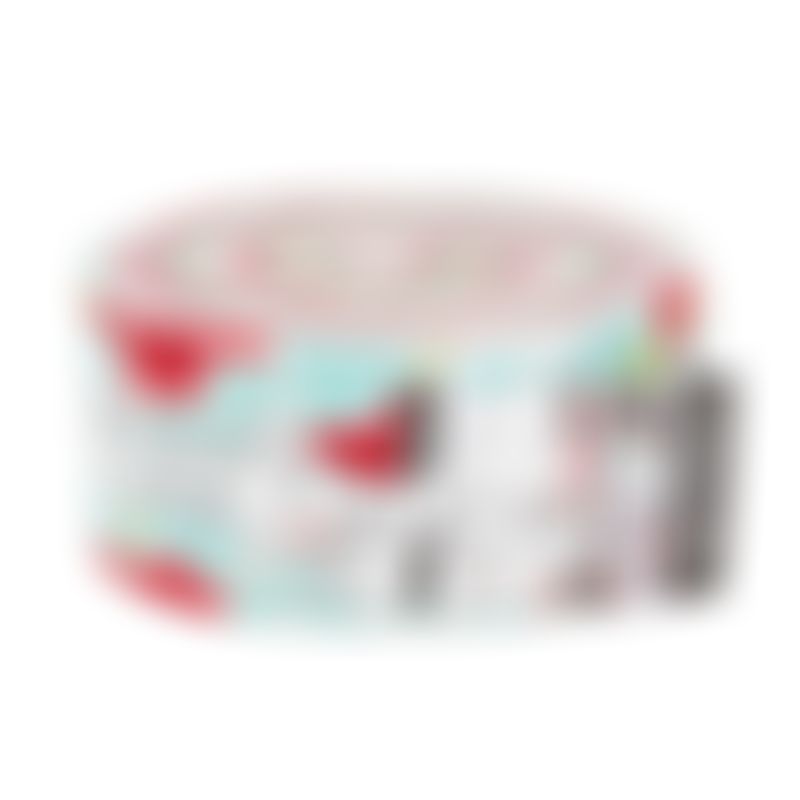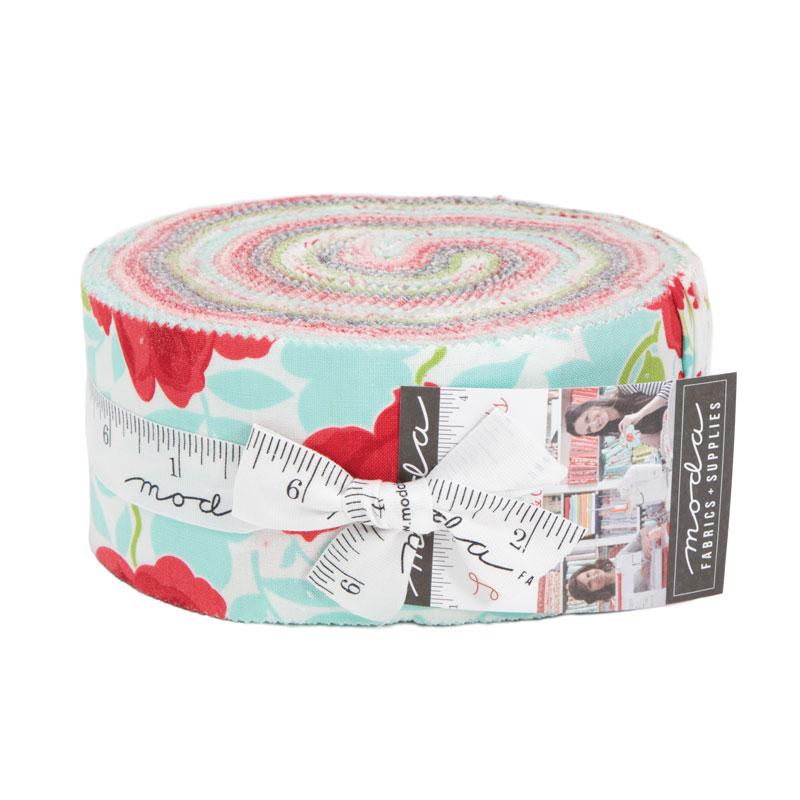 About the Designer.....

Bonnie and Camille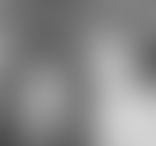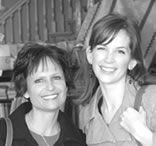 Bonnie and Camille met on June 10, 1983 when Camille came into the world on Bonnie's 24th birthday. Not only do the two share a family and a birthday, they also share a love of quilting and an all out obsession with fabric.
Since starting her company Cotton Way in 1990, Bonnie has designed over 300 patterns. She currently resides in Idaho, has a wonderful husband, 5 children, and enjoys spoiling her 5 beautiful grandchildren. When she's not busy designing, she enjoys decorating her home, scrapbooking and boating with the family.
Camille started her own pattern company Thimble Blossoms in 2007. She currently lives in Las Vegas and is raising her two energetic little boys, Aiden & Canon. A few of her favorite things are staying up all night sewing, blogging, and watching movies with her family.
This mother daughter team blends trendy with traditional, and has the unique perspective of two generations of quilters. Their hope is that you, too, may be able to start a new quilt day tradition as mothers and daughters. Oh, and don't forget the chocolate!
....and YOU get to

enjoy instant success

in whatever project you've set your heart on, because the fabrics speak for themselves!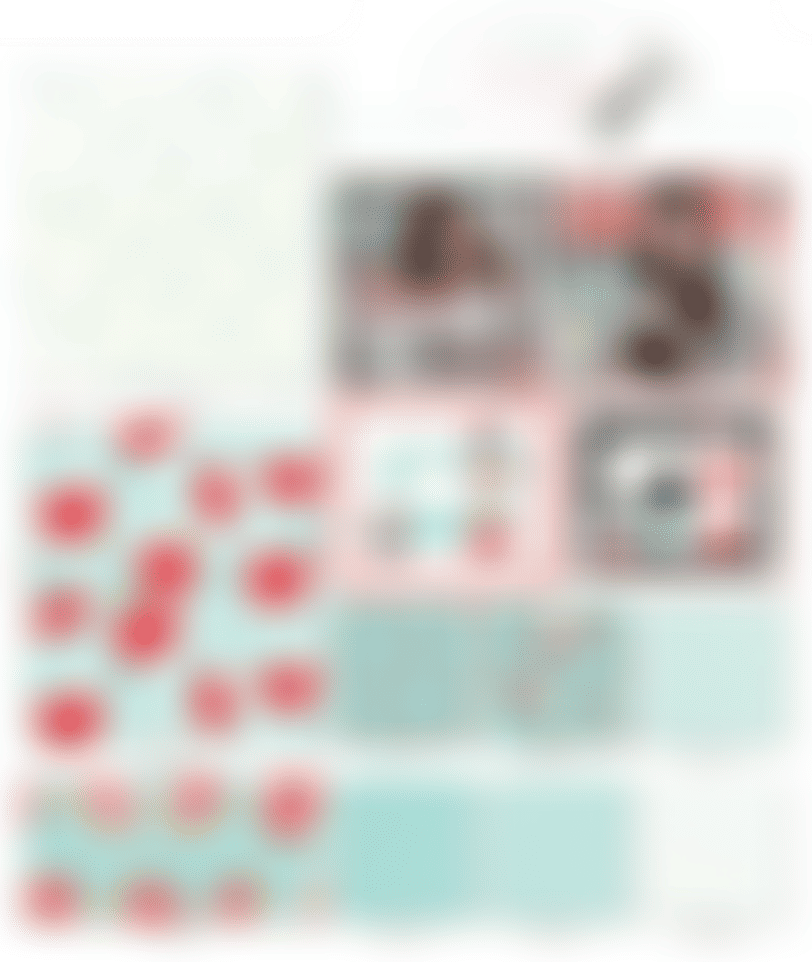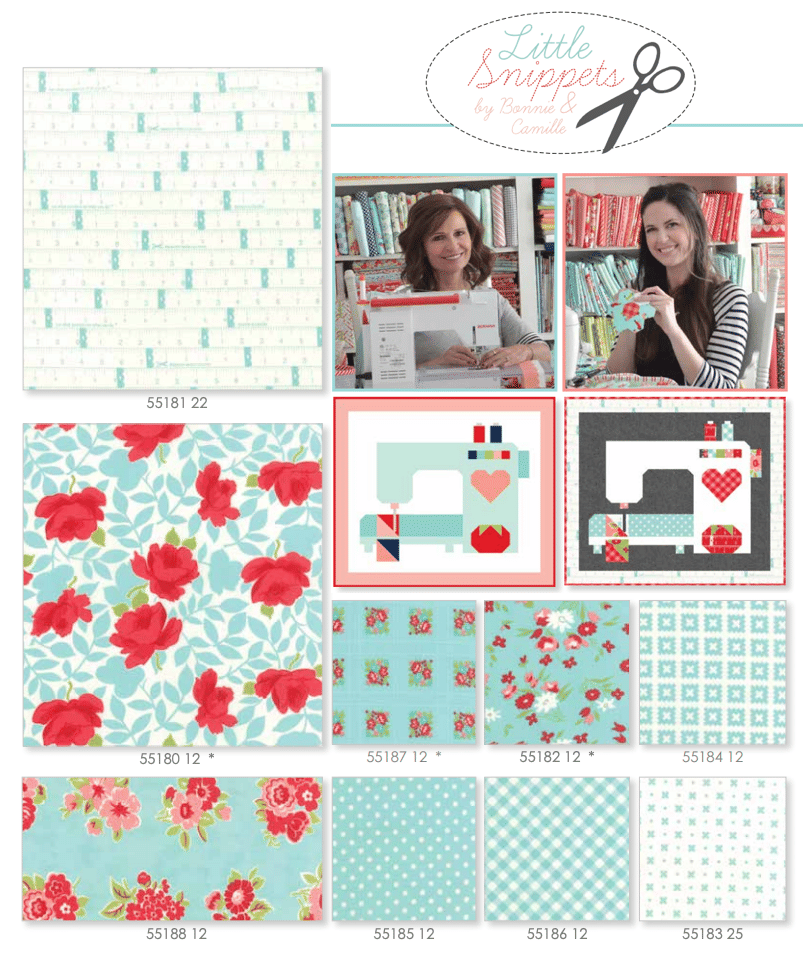 Sounds like you might enjoy playing with Jelly Rolls?
Scroll up and grab yours now...
before we run out!

"I always buy locally, so this was actually my first fabric purchase online.

The fabric price was so reasonable, and the same brand as my local fabric stores. So I already loved the price and was waiting to see how nice the fabric turned out.

Well, I can happily tell you the fabric arrived today and it is GORGEOUS!

Much prettier 'in the flesh' than on my computer screeen. And the quality of print is beautiful, colors vibrant and vivid.

This is going to make an adorable quilt for my 5 yr old and a cute twirly skirt for my 8 yr old! :) "

- Peta, a Happy Mum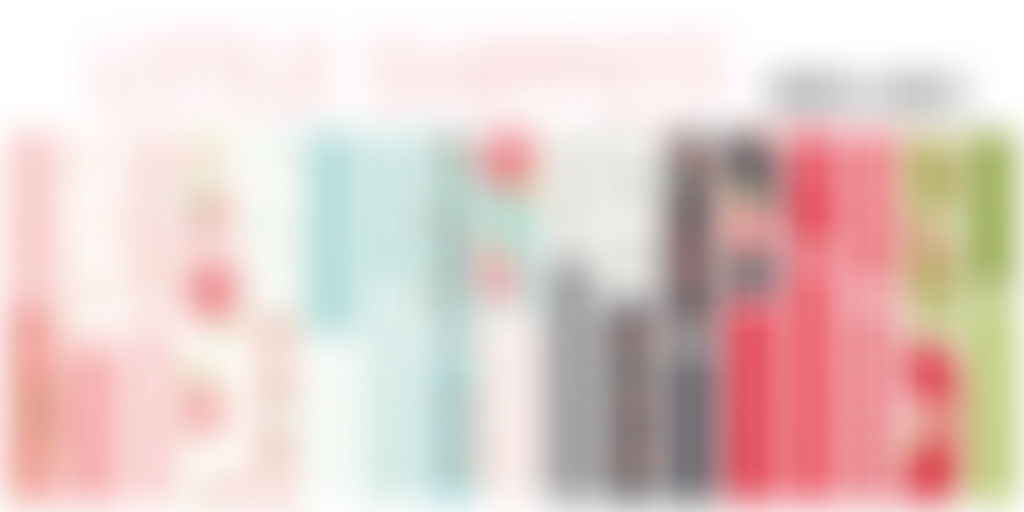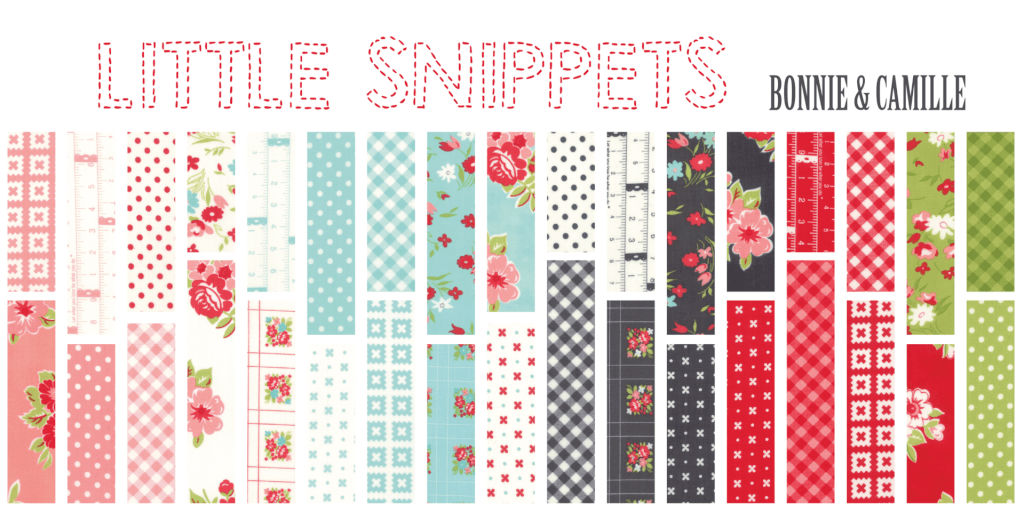 So what's included in this Jely Roll?
Professionally cut and packaged by Moda Fabric,
this Jelly Roll contains 40 of
2 1/2" (or 6.4cm) wide fabric strips - from the
"Little Snippets"
collection.


One of the most loved patchwork fabric manufacturers - Moda has been around since 1975.
Moda has some of the best independent designers
as well as a highly experienced in-house design team - they are constantly creating and striving to bring you the latest and greatest in quilting fabrics - that means
You get to enjoy some of the hottest new lines of fabrics in the world!
Moda Jelly Rolls are convenient pre-cut assortments of colour-coordinated 2 1/2" (6.4cm) wide fabric stripss. This saves you having to cut them out, so you can

enjoy sewing right away!




You receive the complete collection - one of each print.

No need to run around

the shops looking for them...

more time to relax and sew

. Yay!


The strips are professionally cut using Moda's advanced laser cutting technology that reduces edge fraying to allow

easier piecing and smaller seam allowances.




Perfect for any patchwork project including quilt tops, boutique-style outfits, home decor and scrapbooking.


Top Quality 100% cotton Designer fabric -

quality has never been so affordable!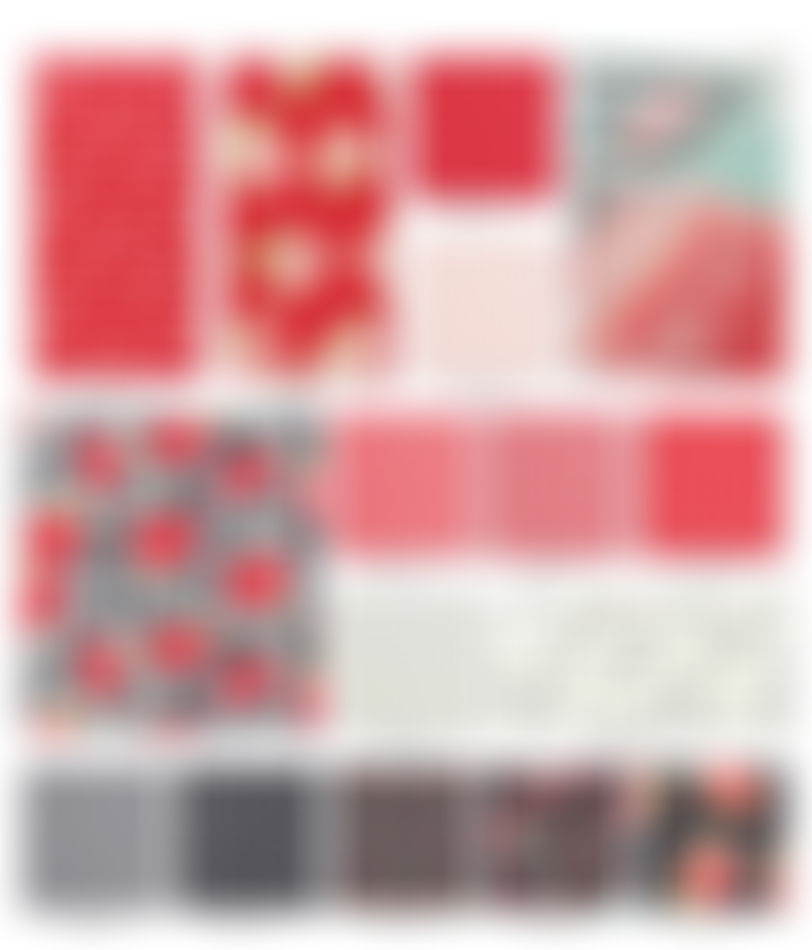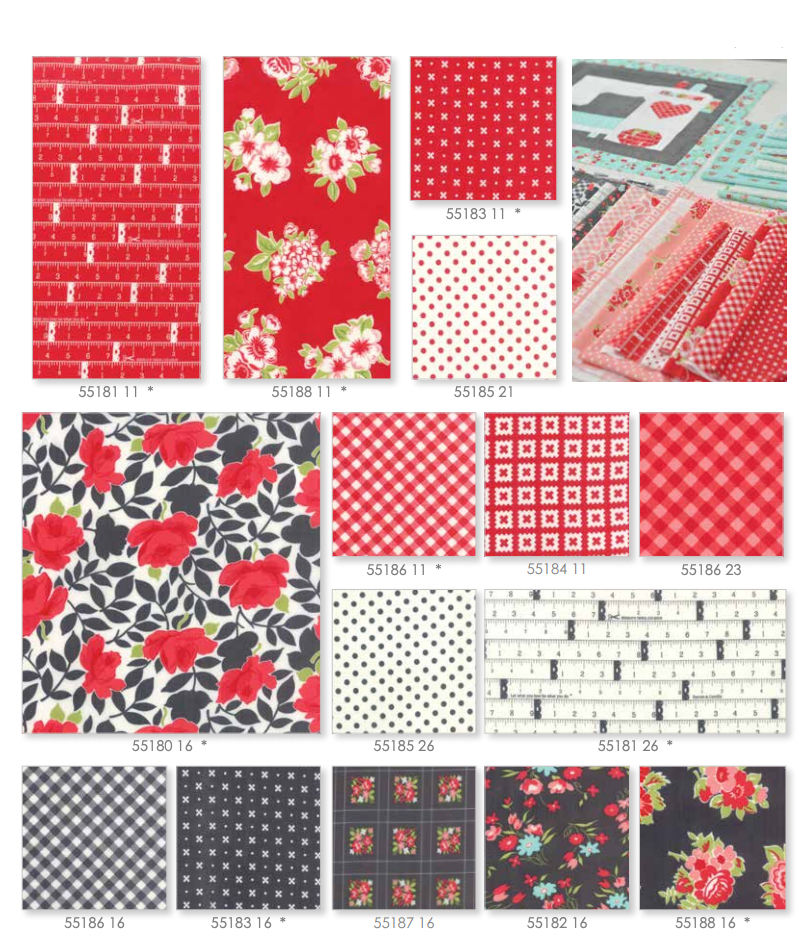 Attention.....!!

Like all precut fabrics,
Jelly Rolls

should NOT

be pre-washed...!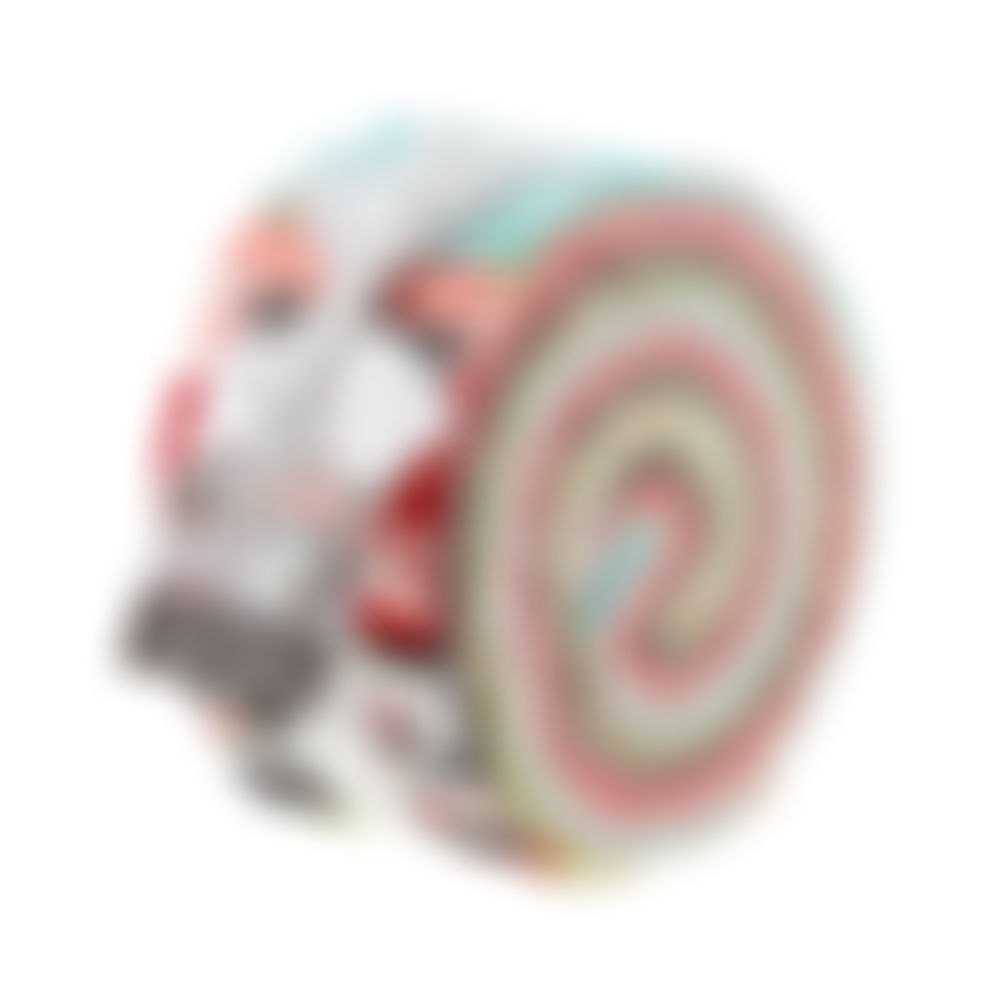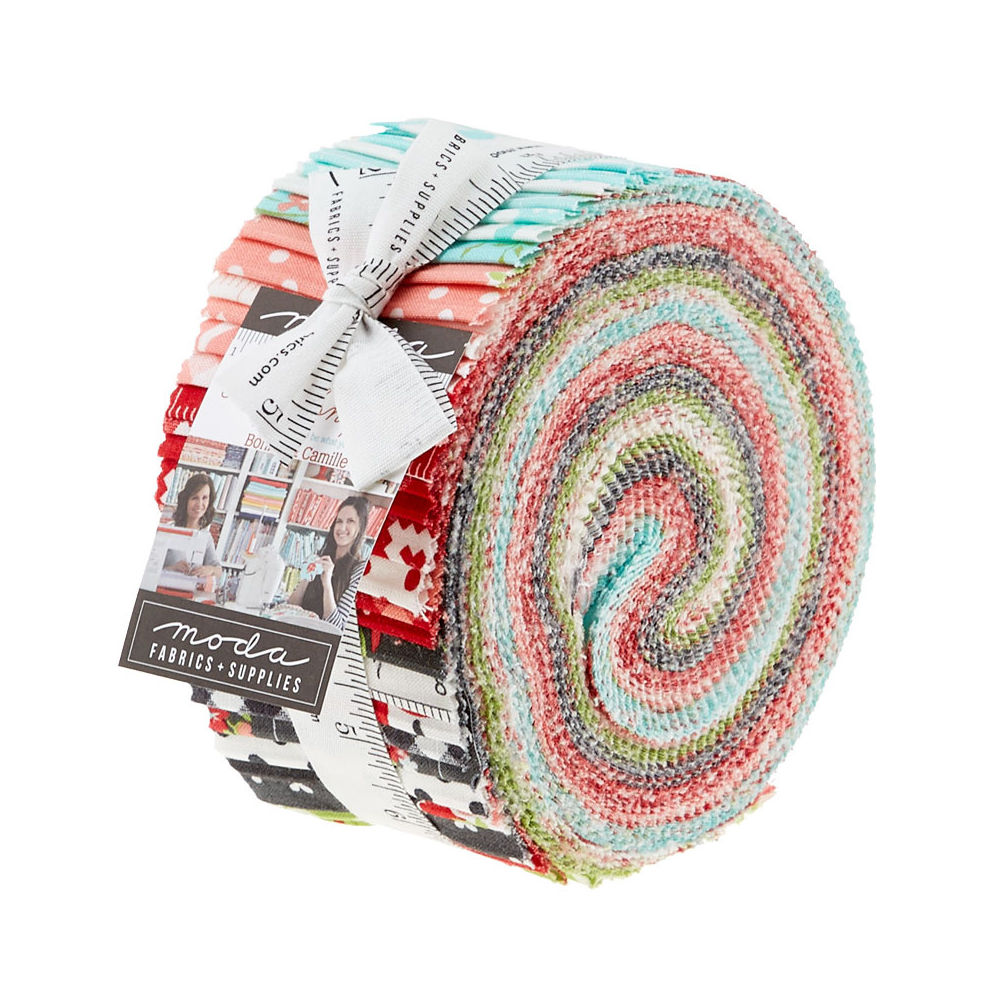 So, what can I do with my Jelly Rolls?
More than just sewing up the strips to make a baby quilt, there are SO many other fun (and easy) to make!


Here are some inspirations from the designers themselves.....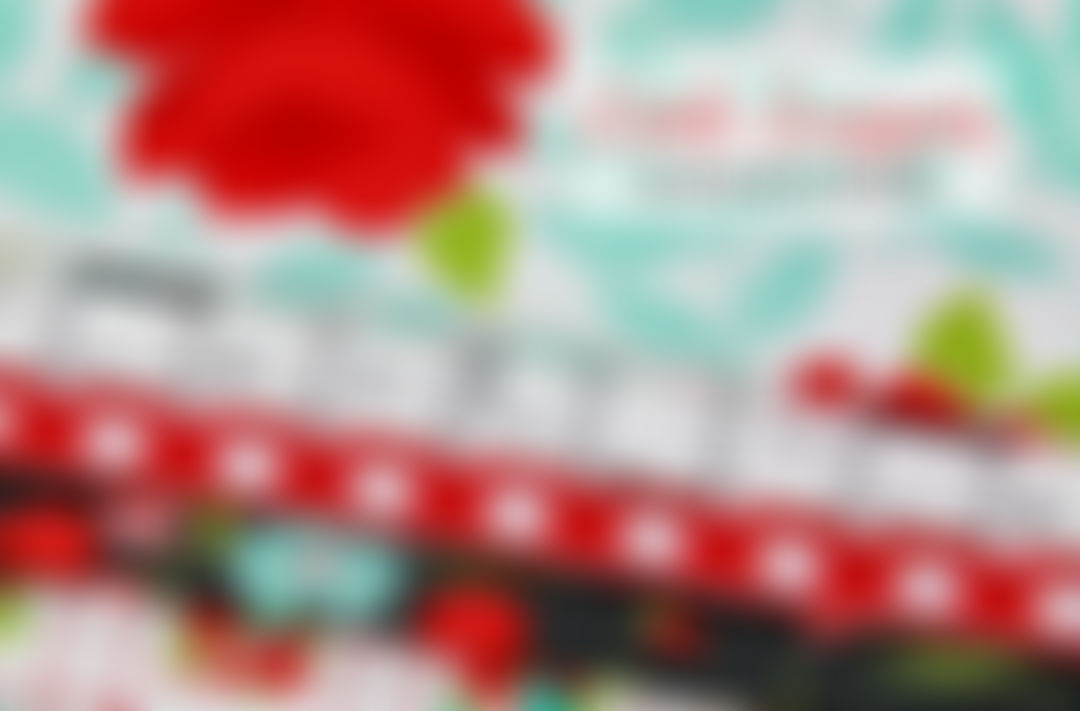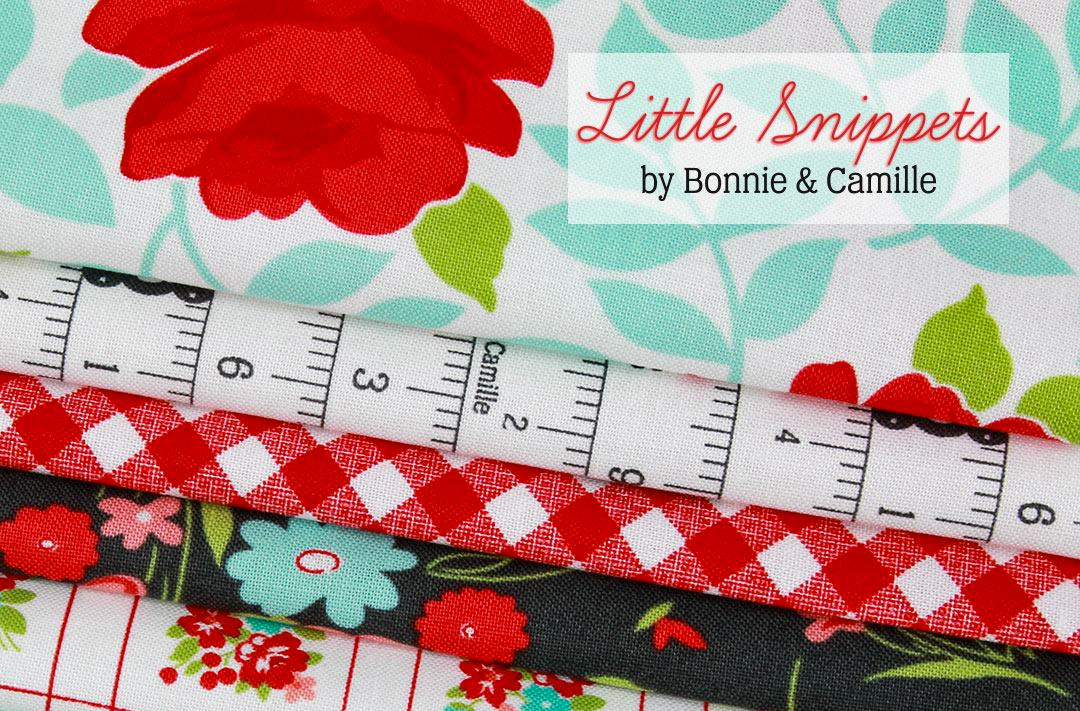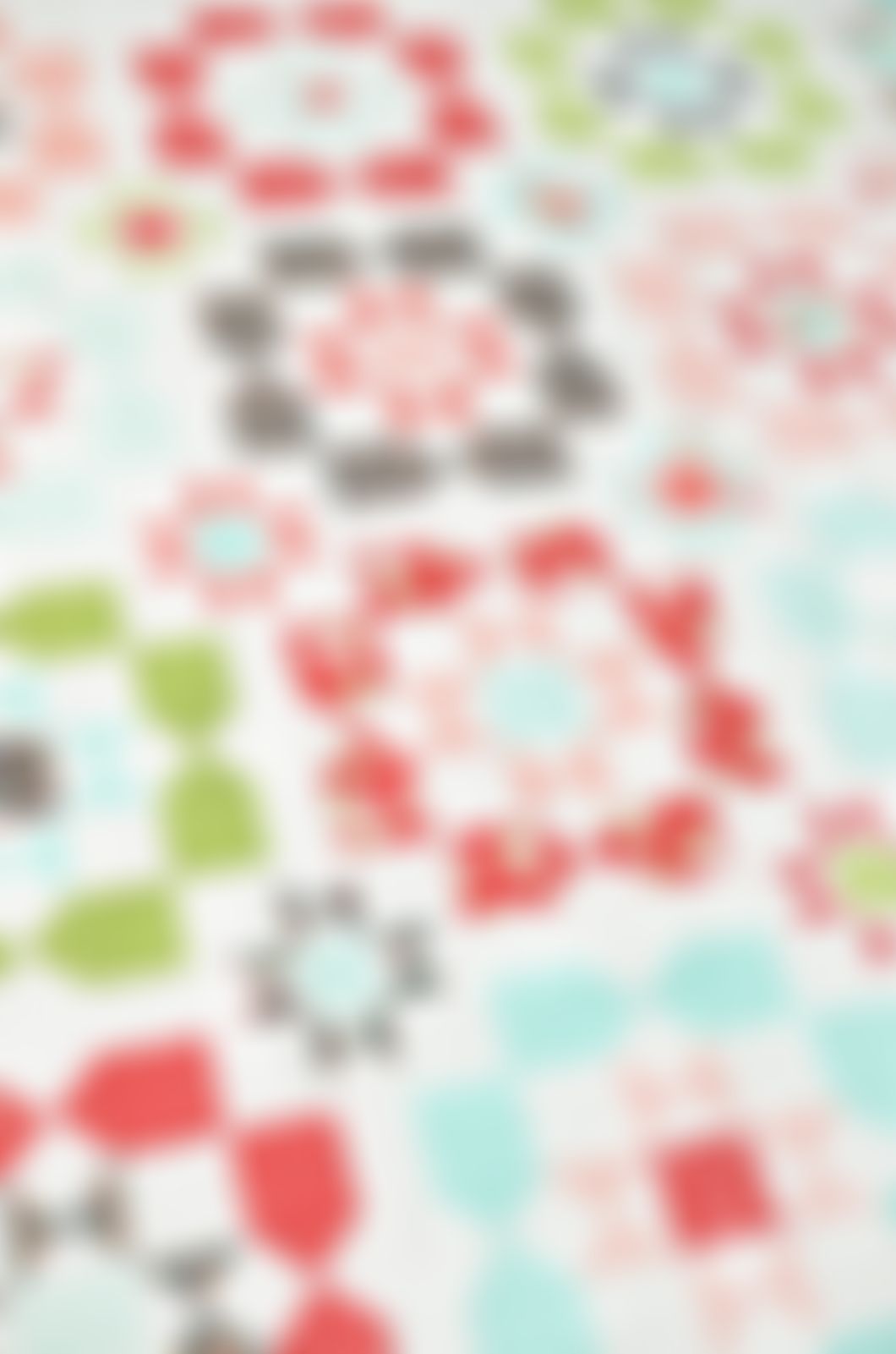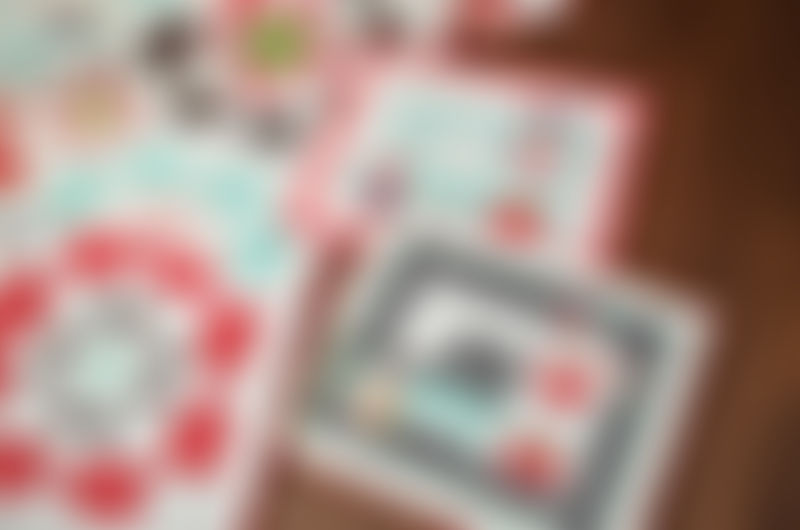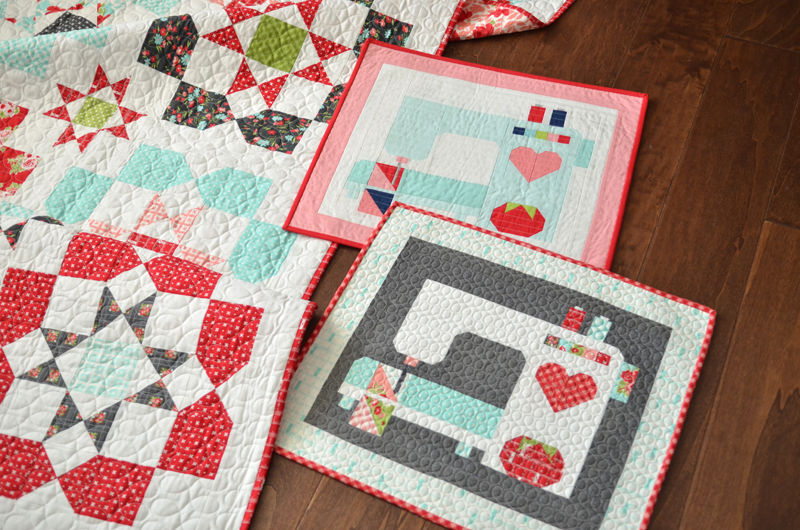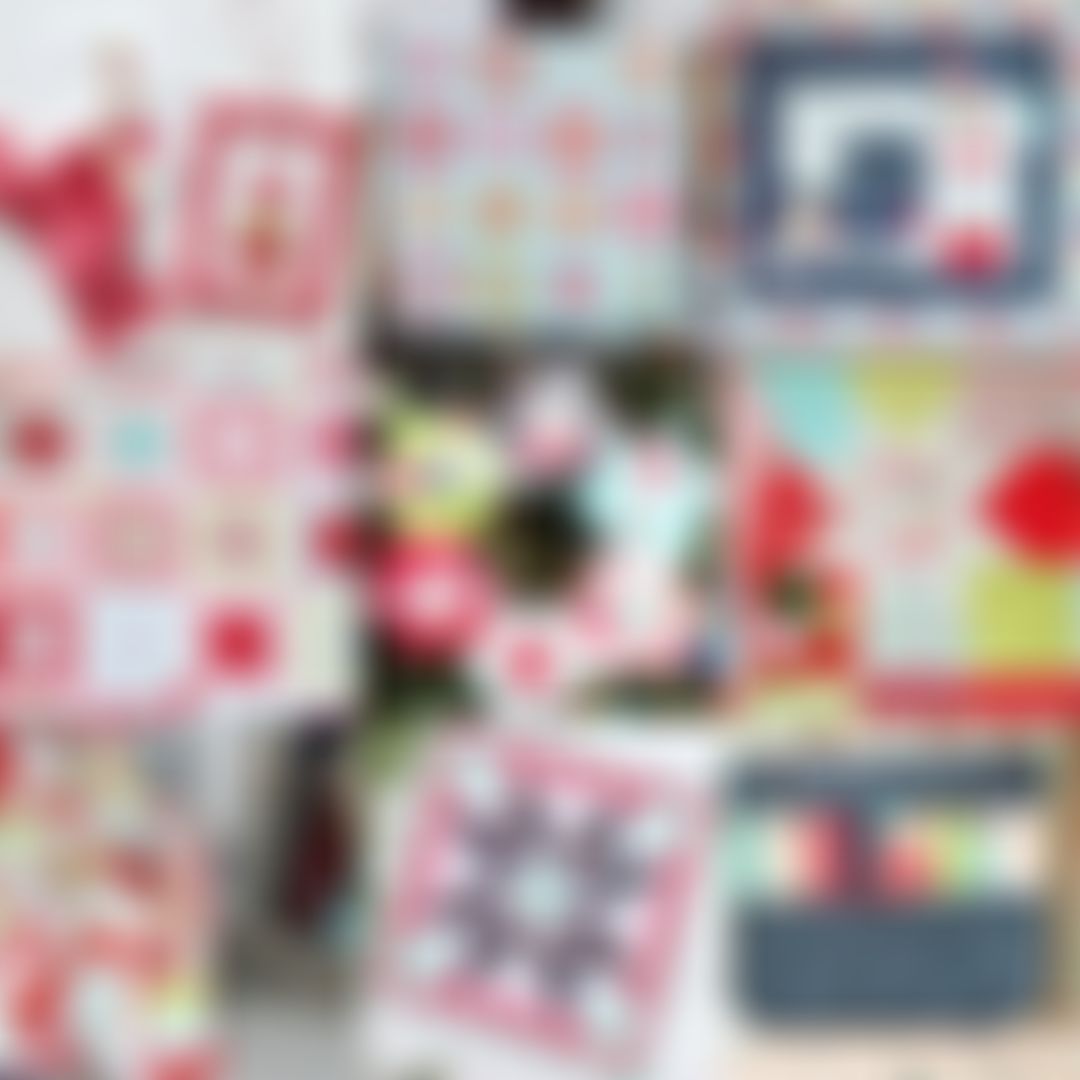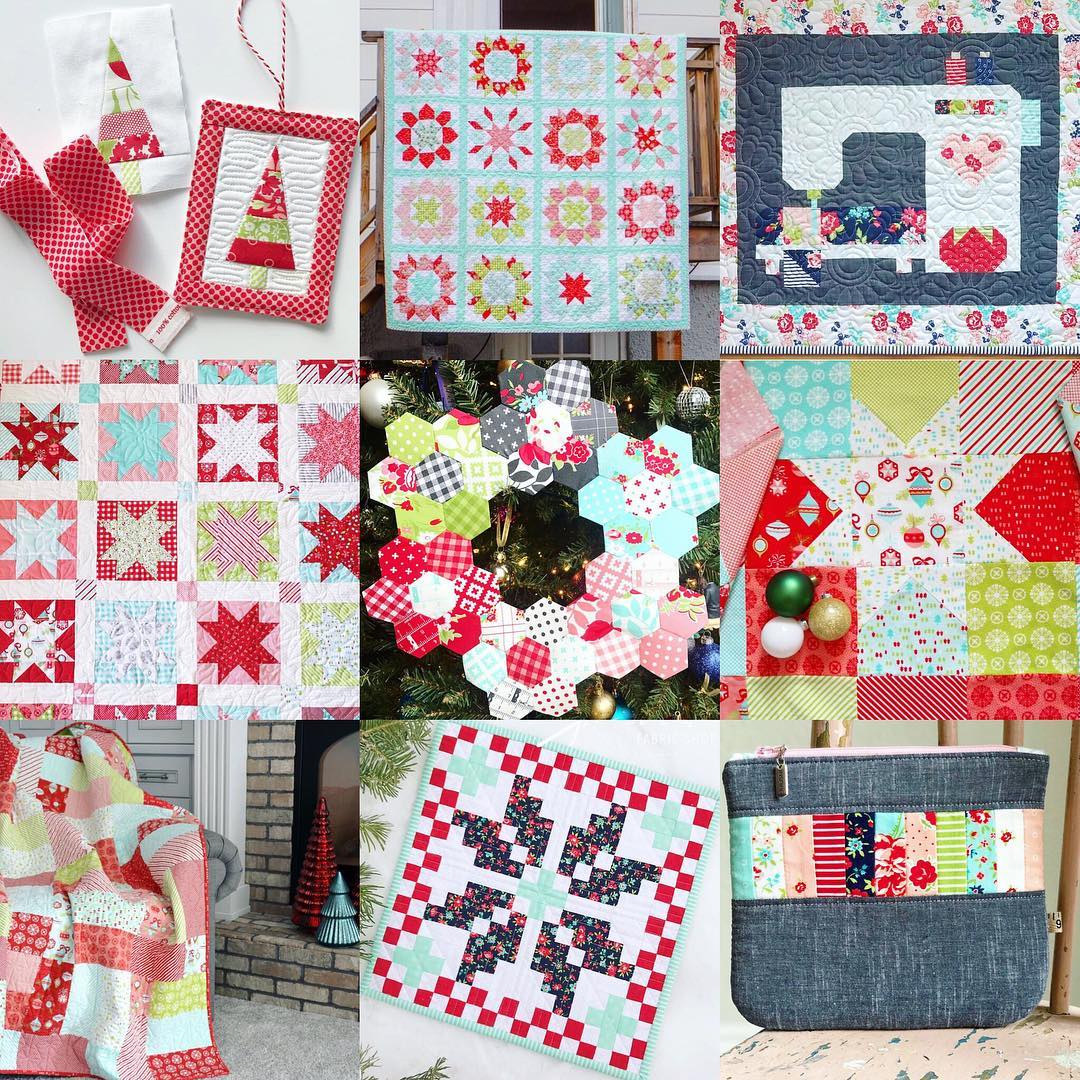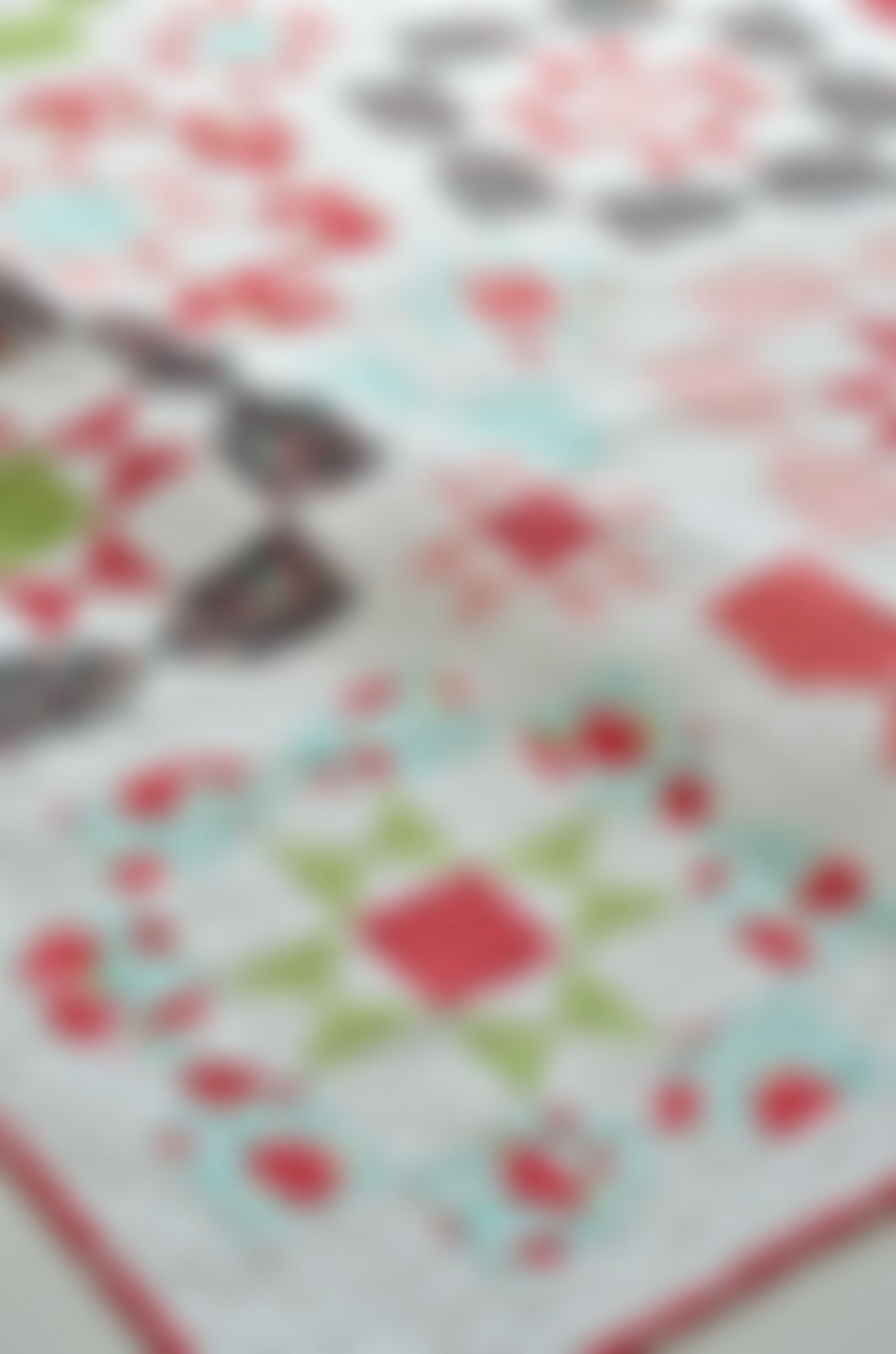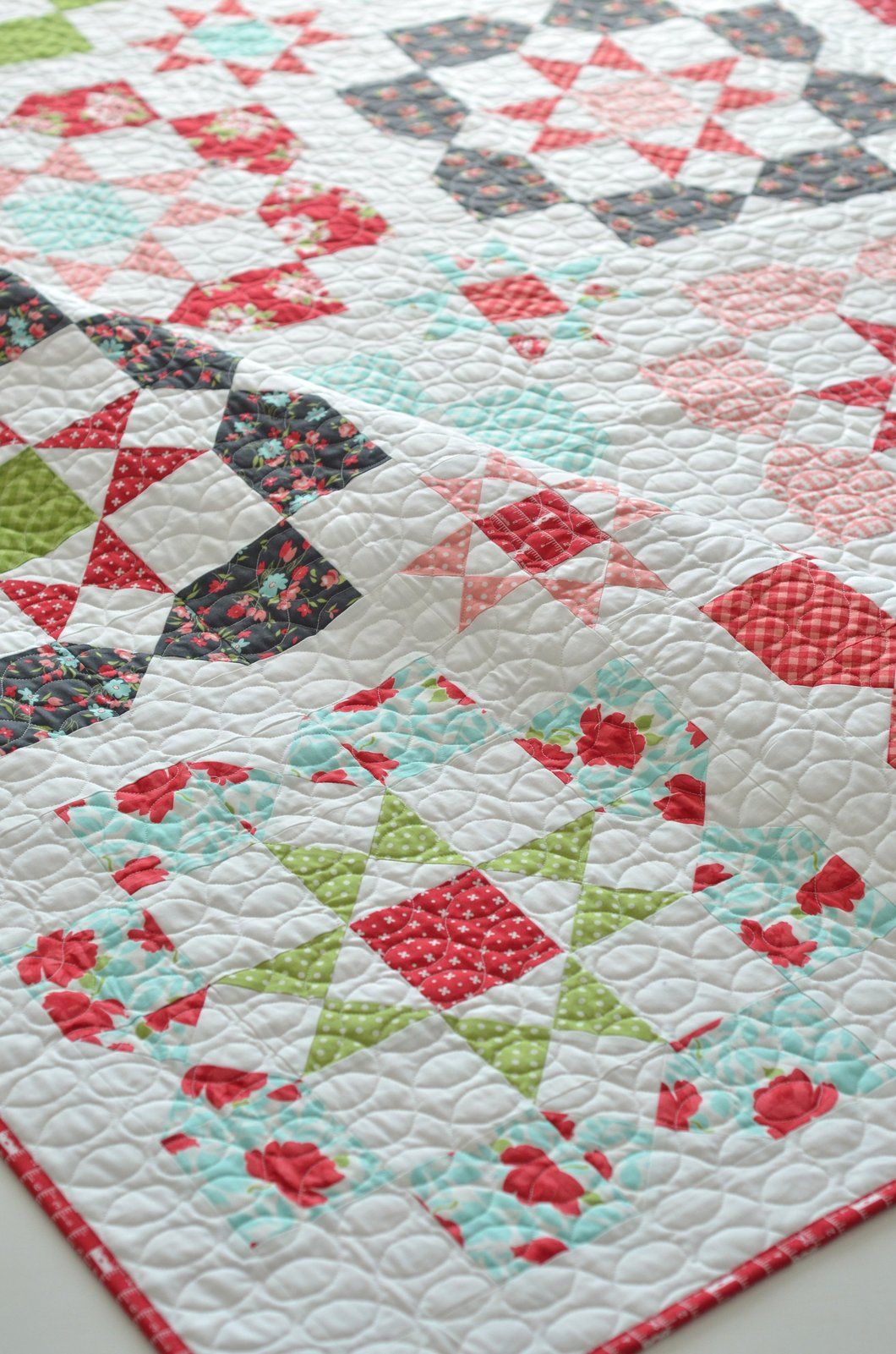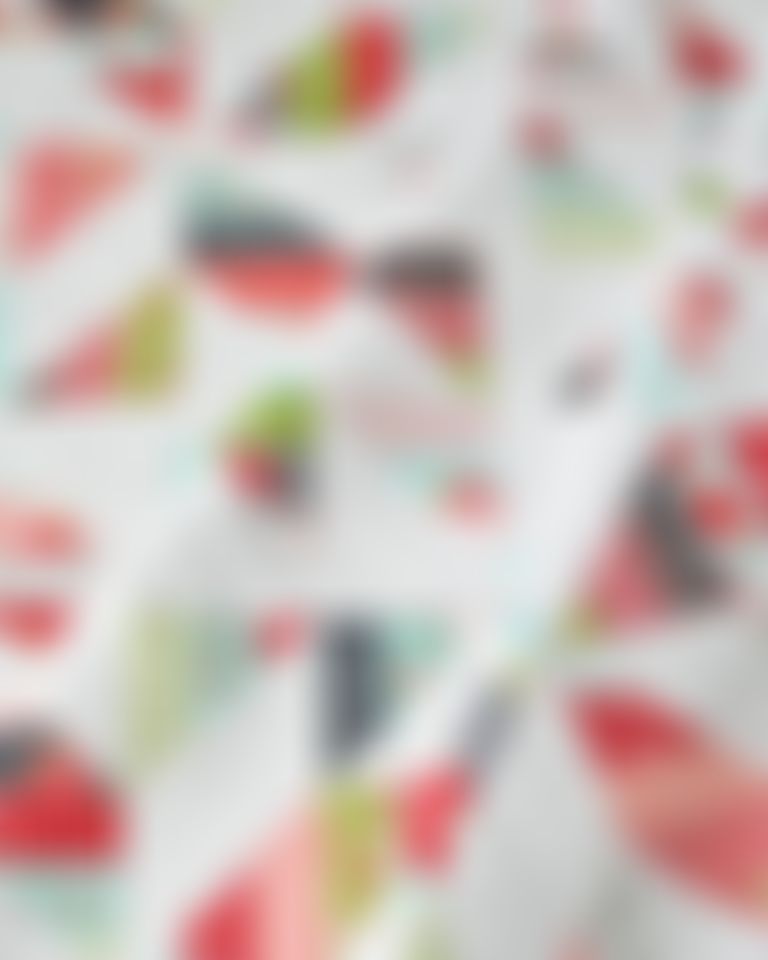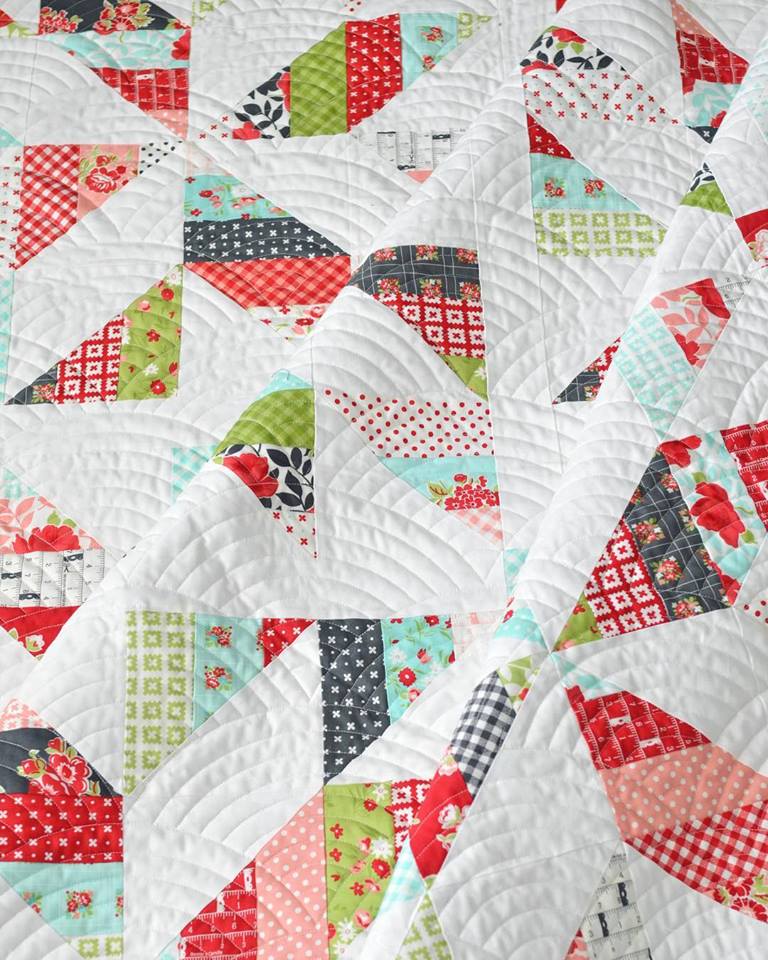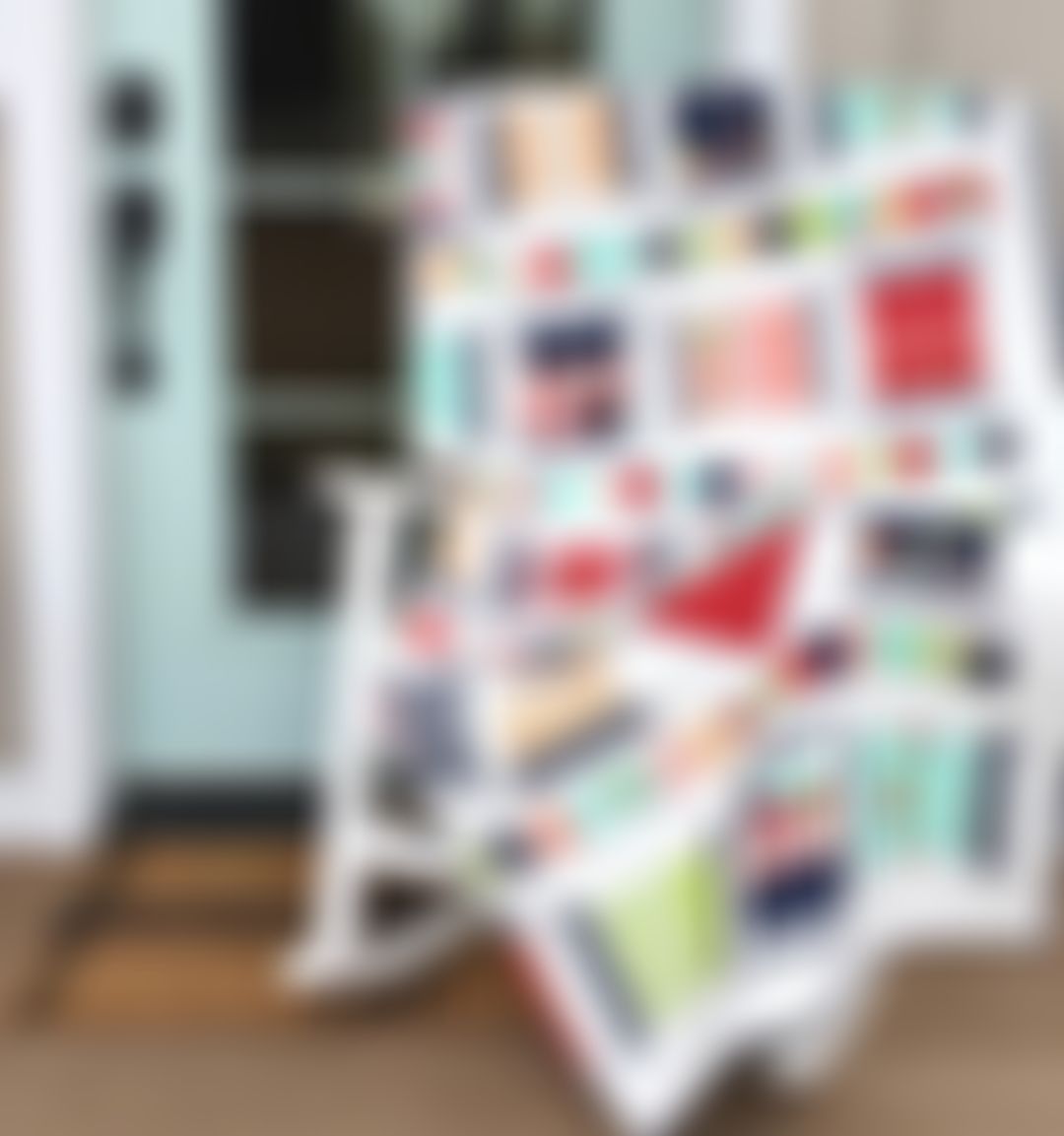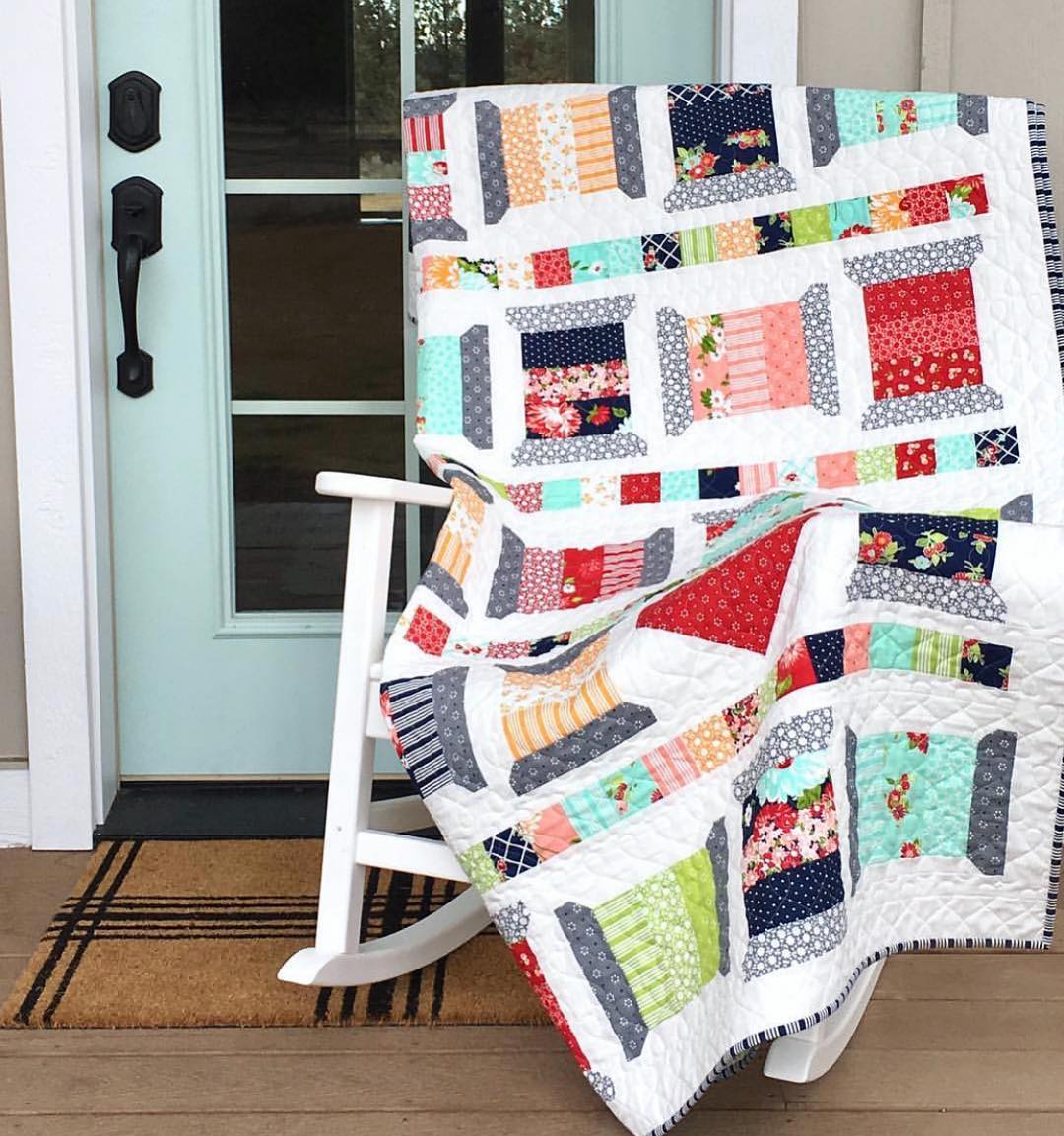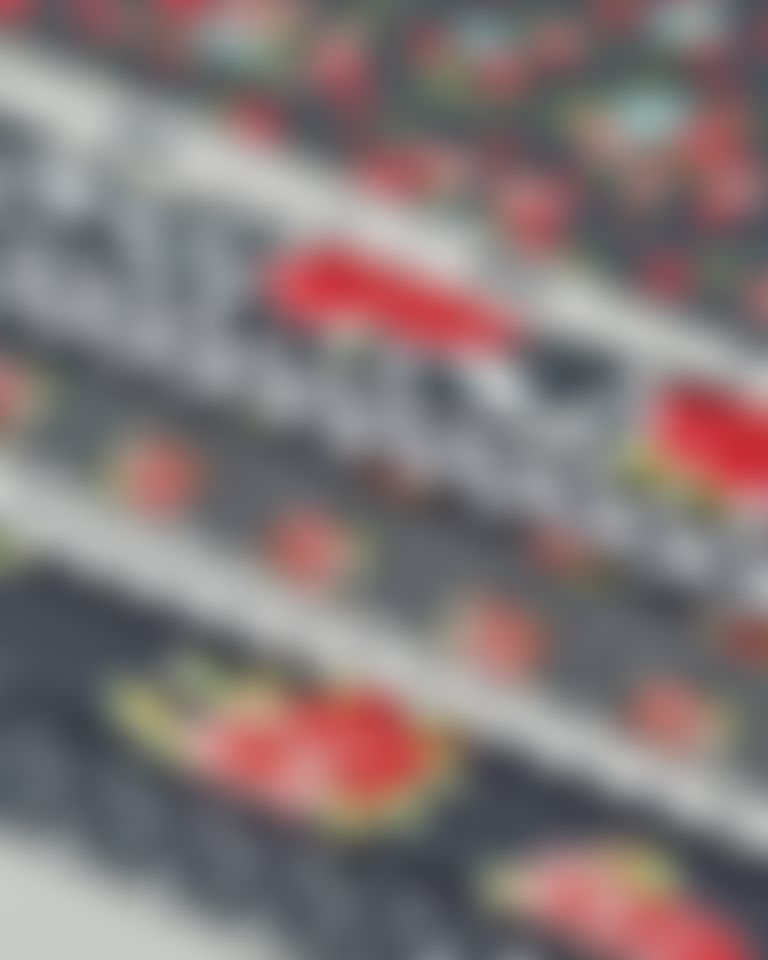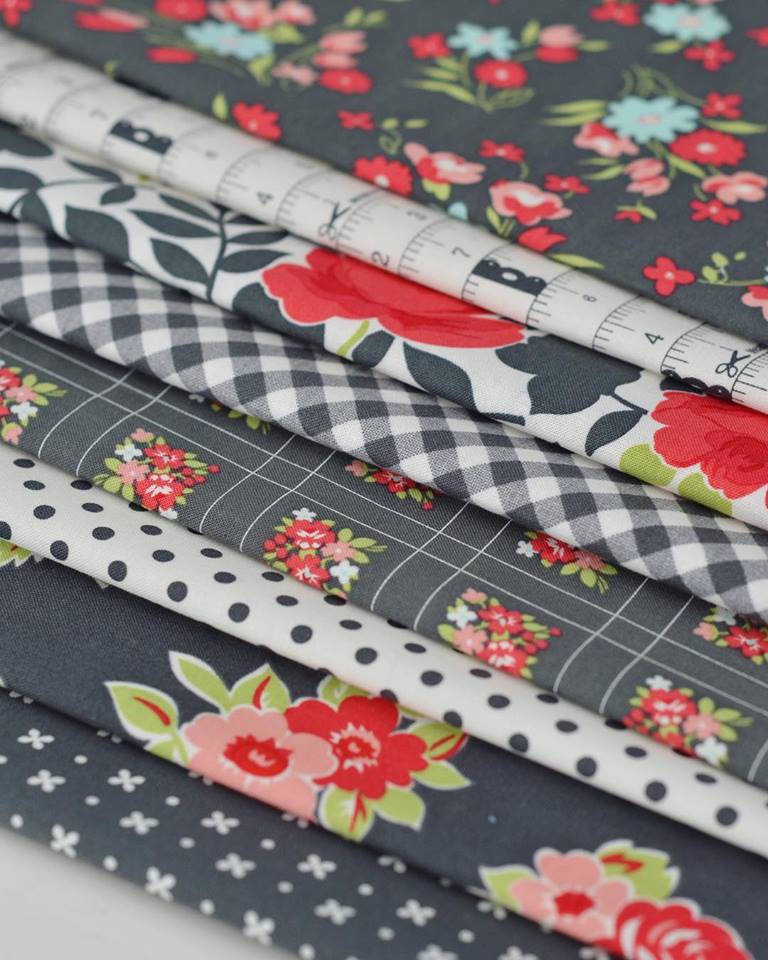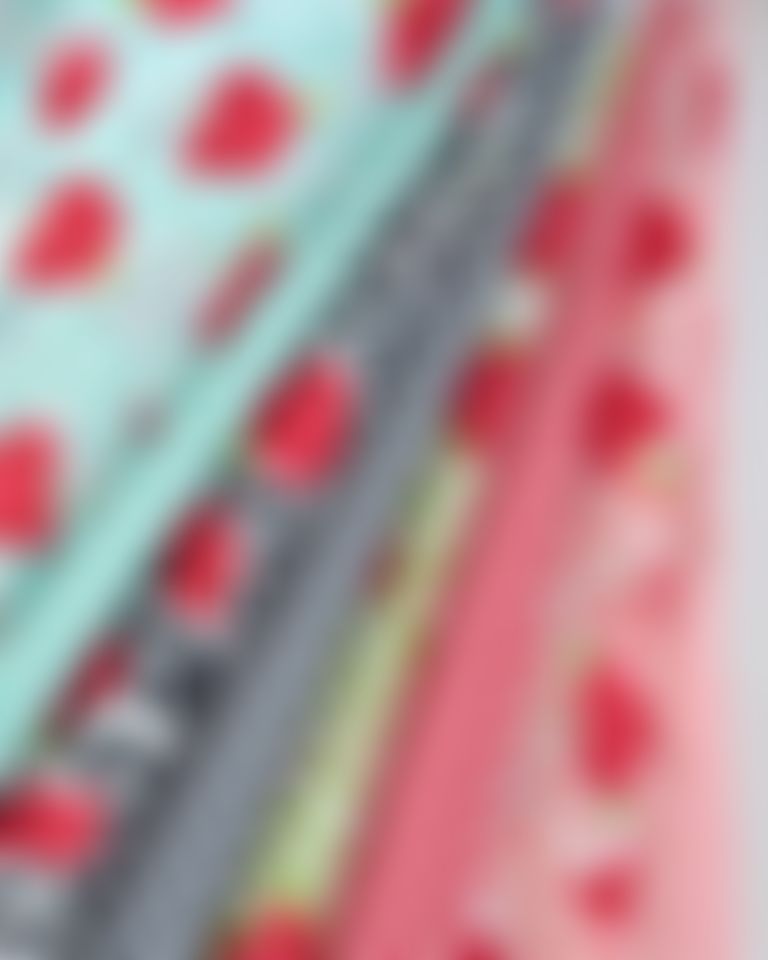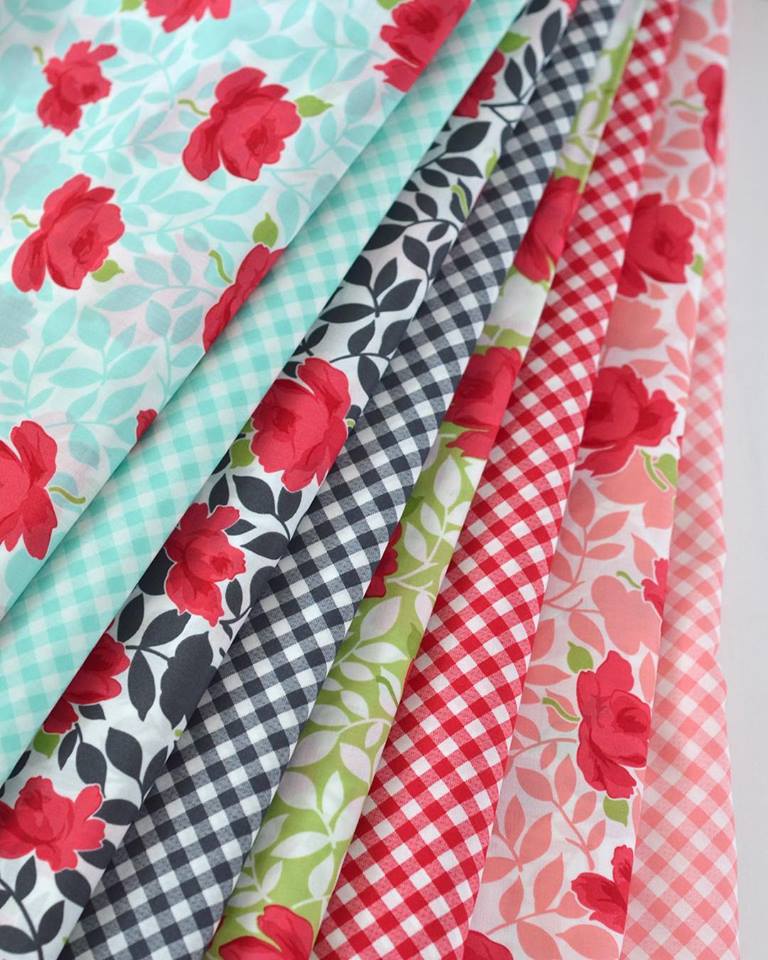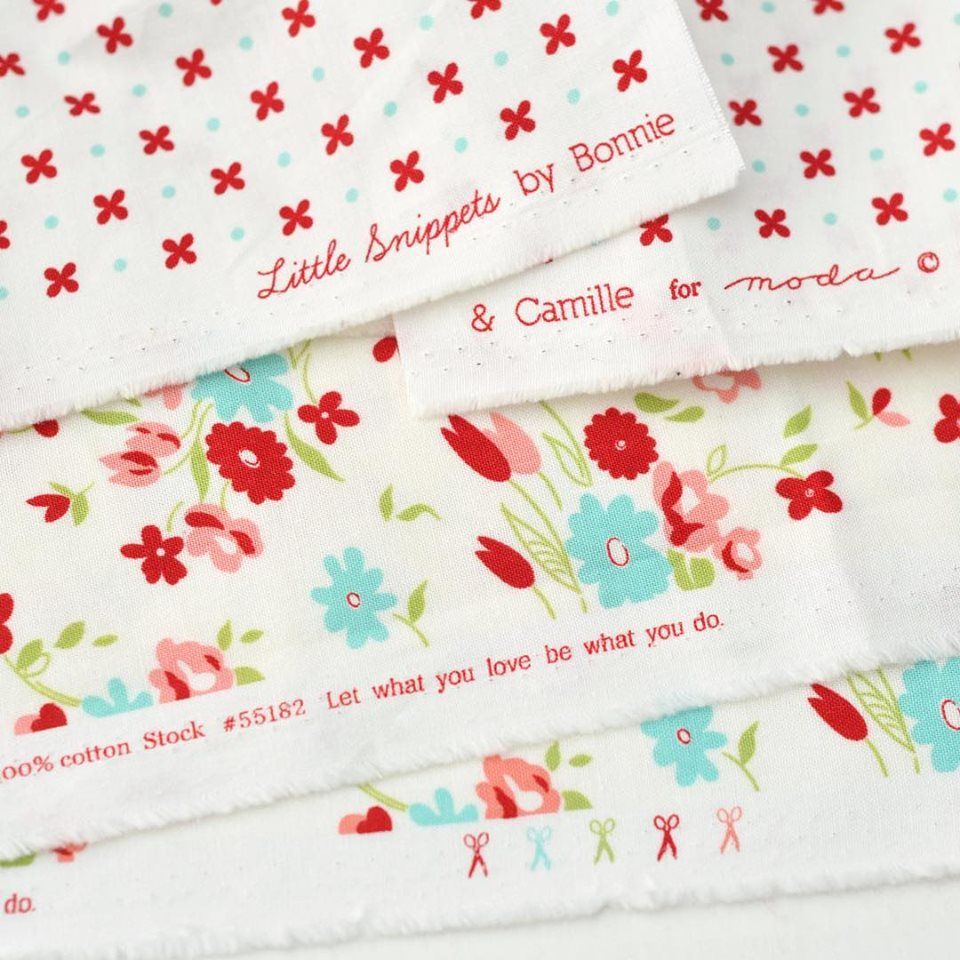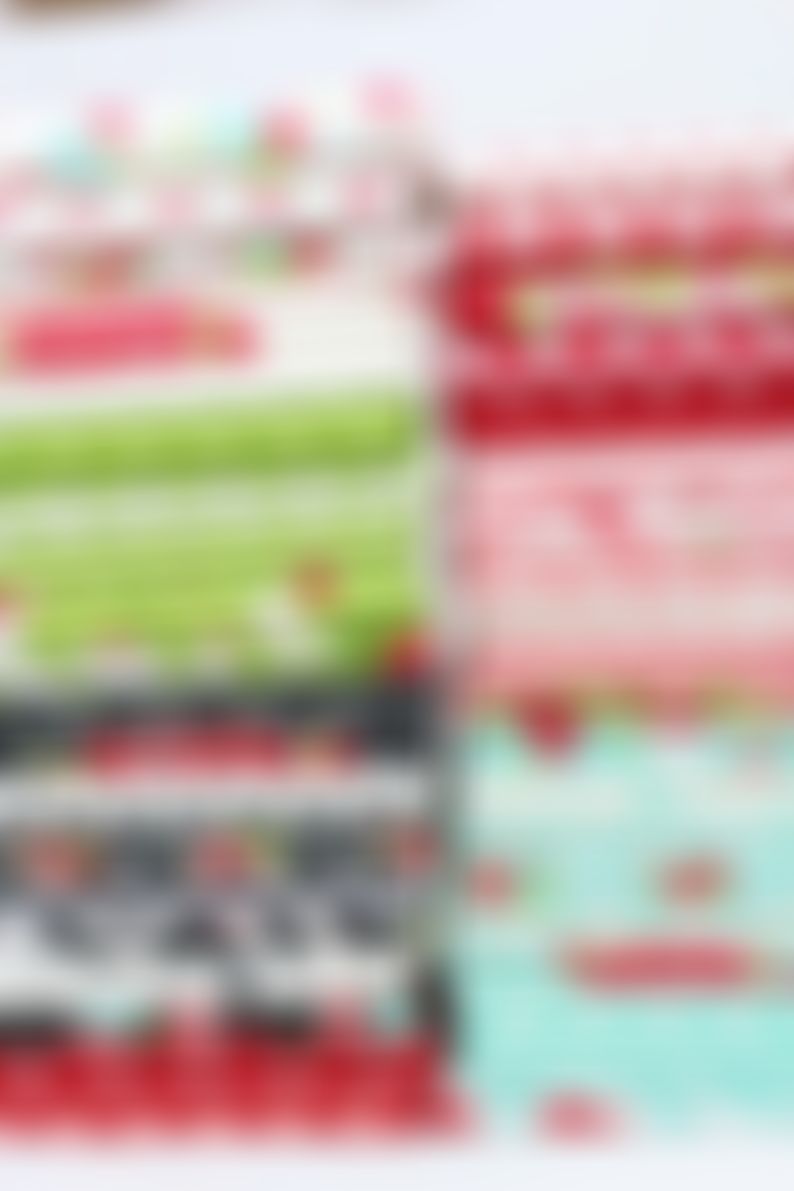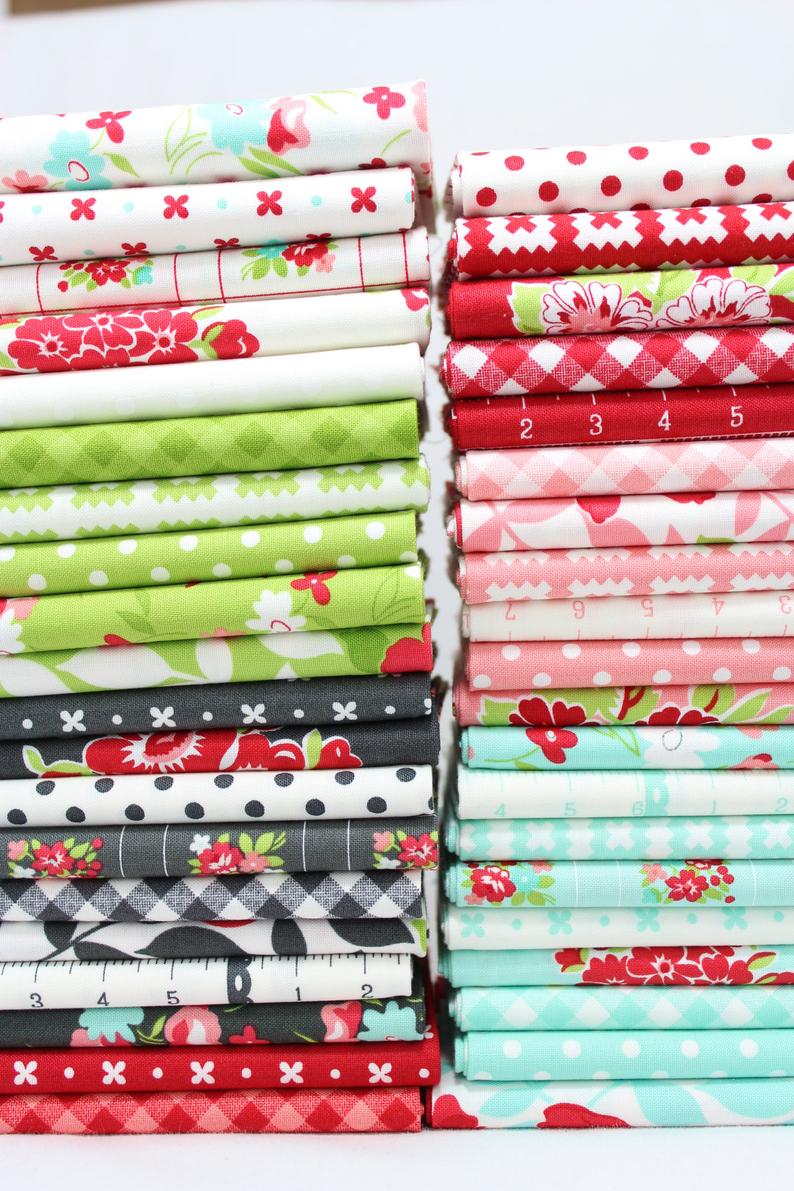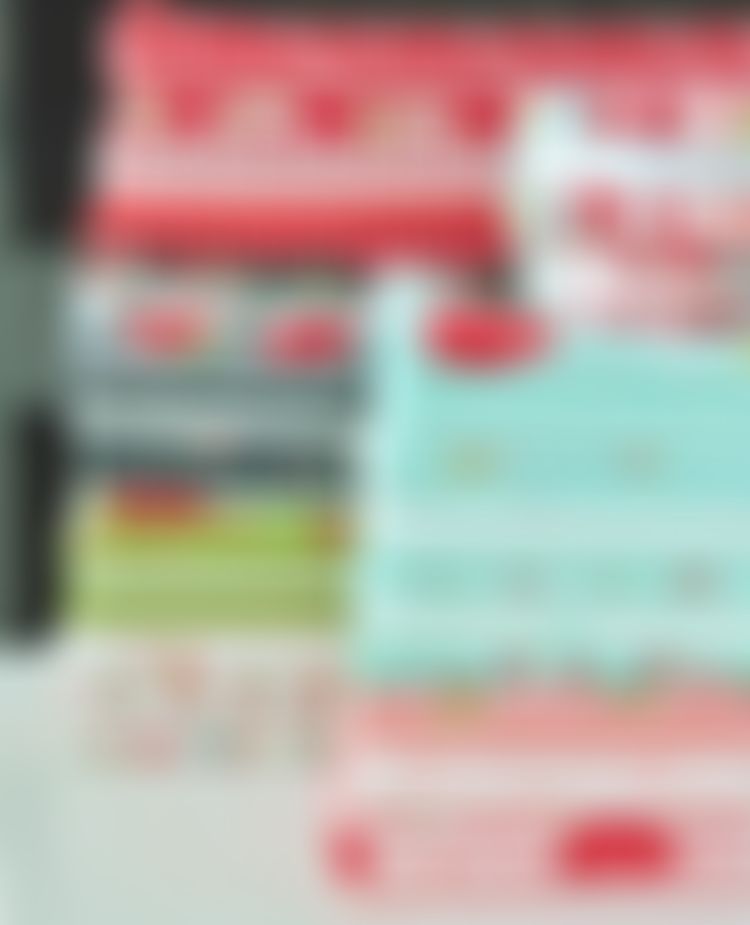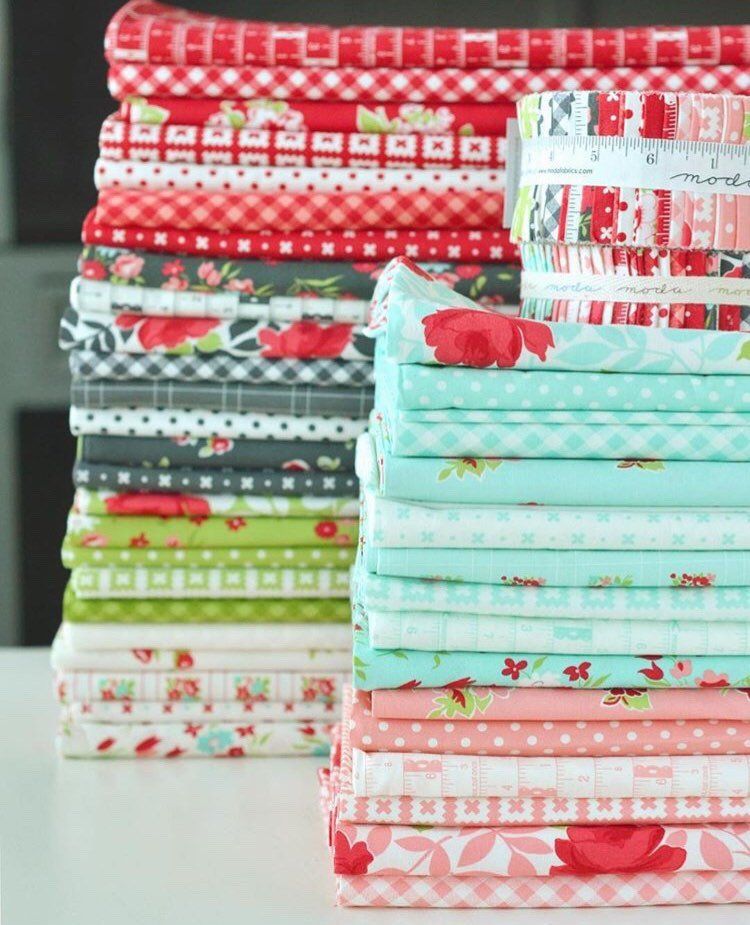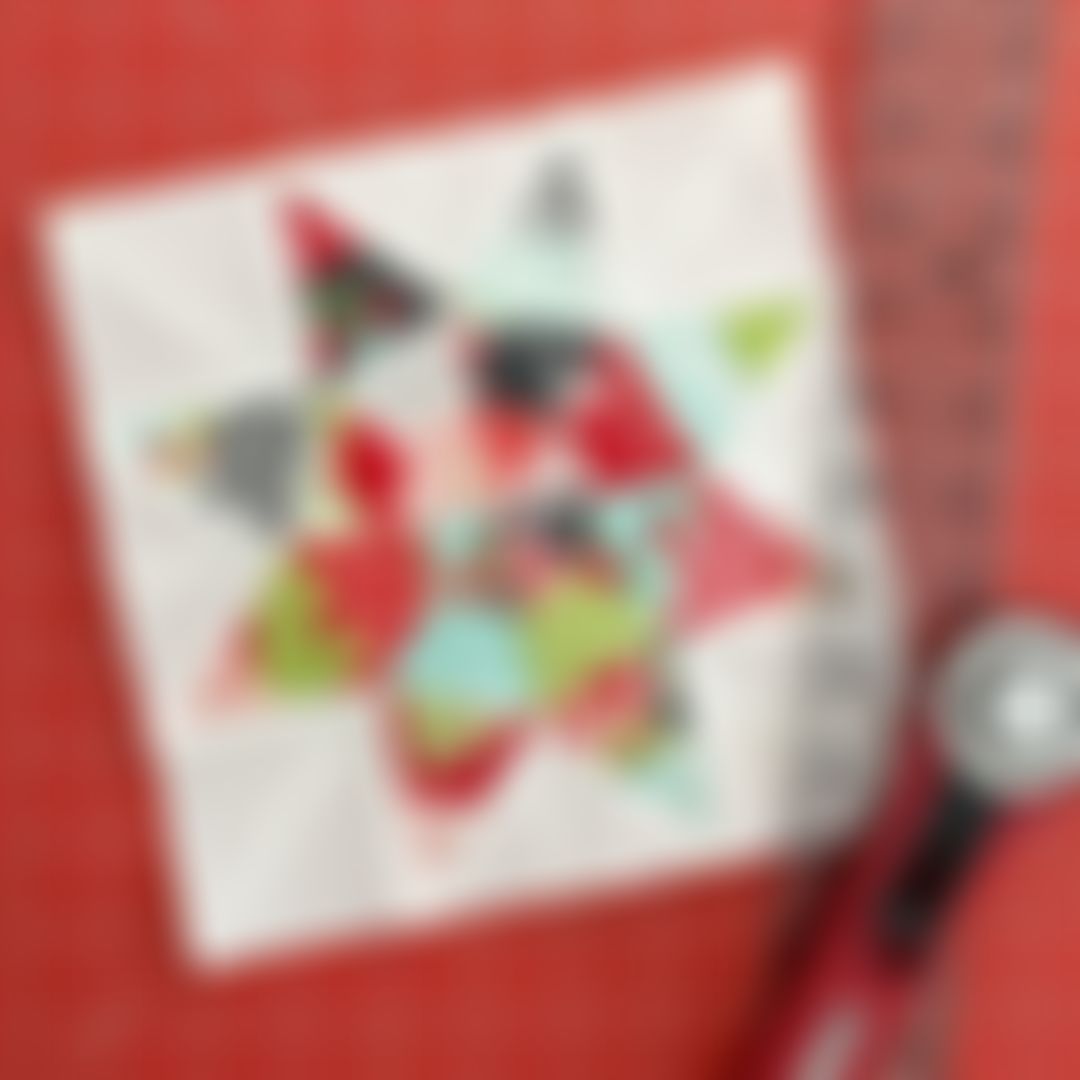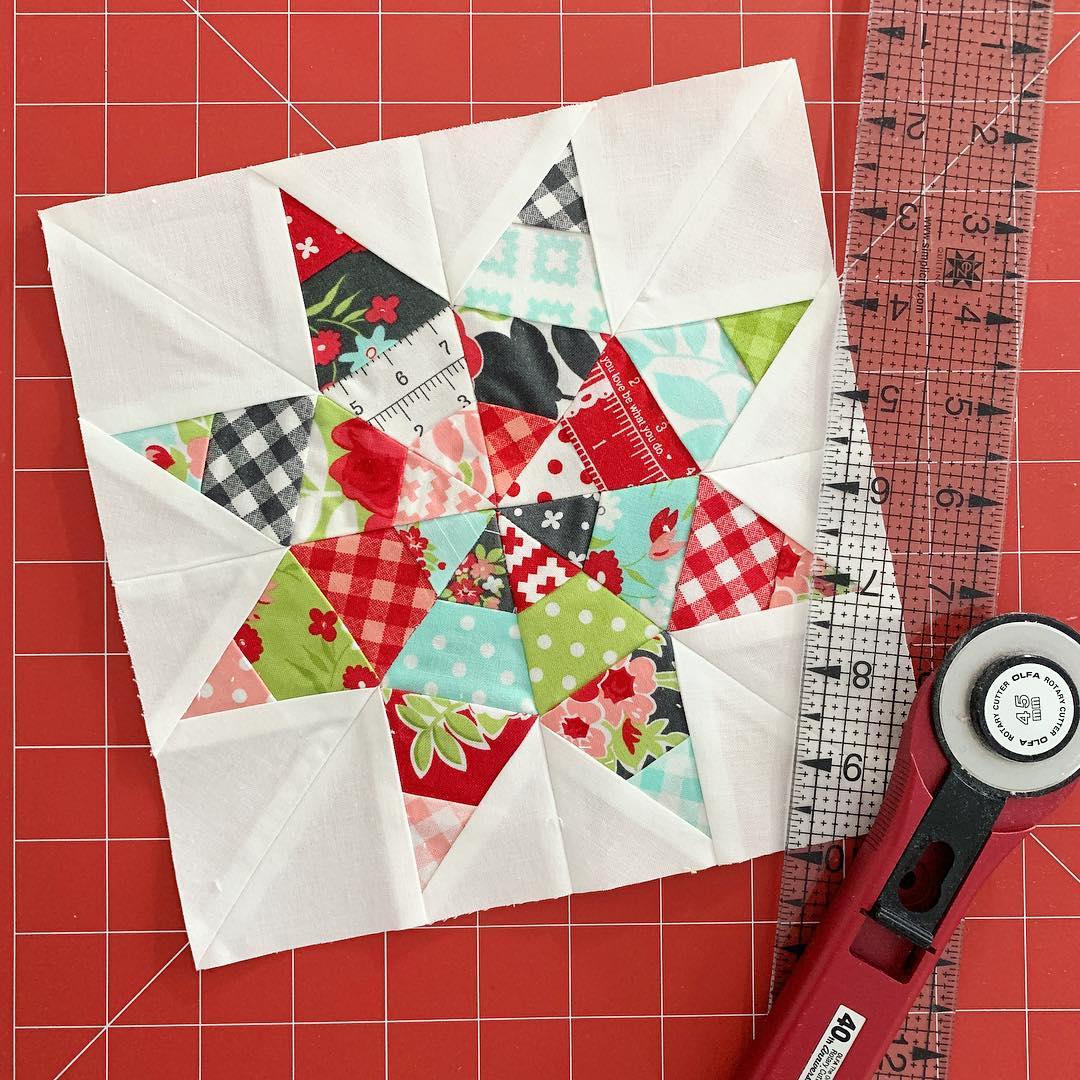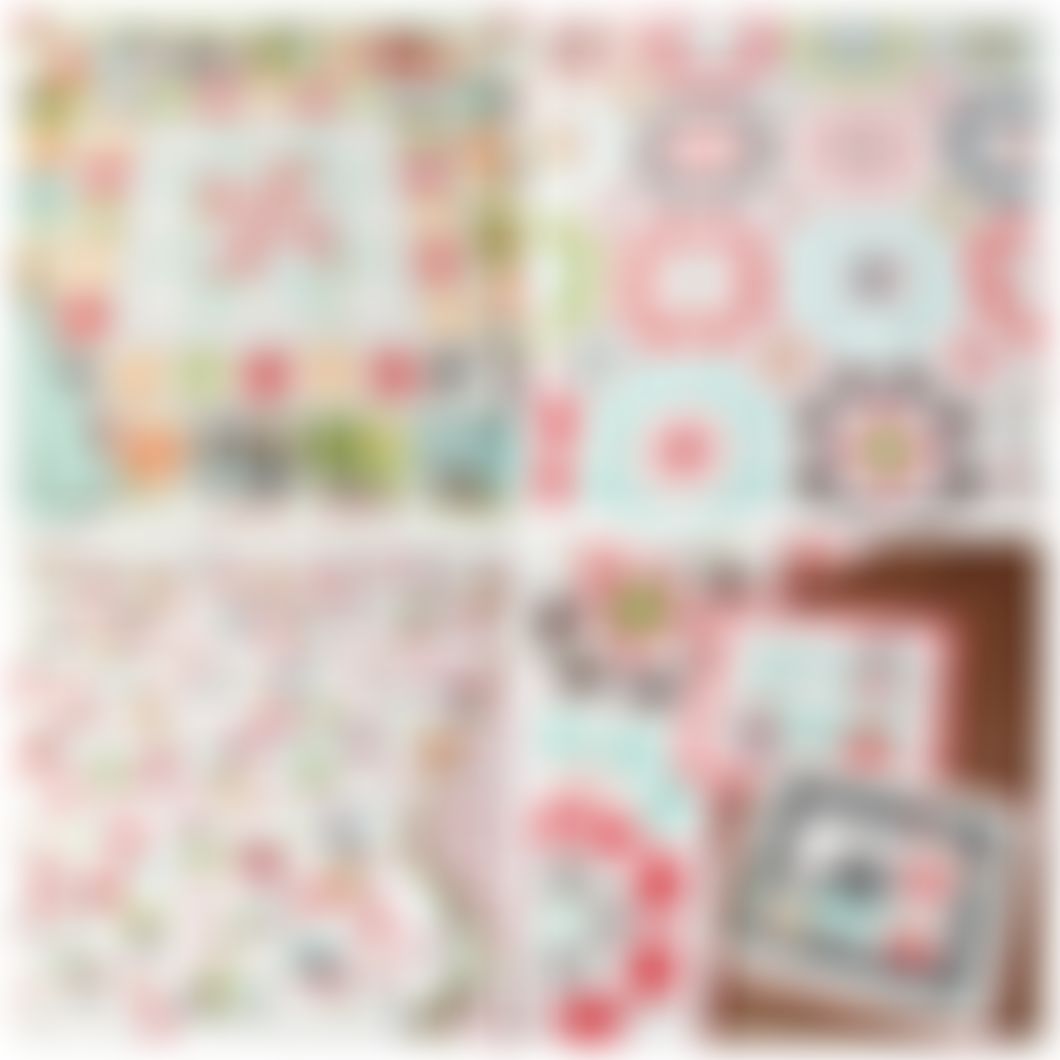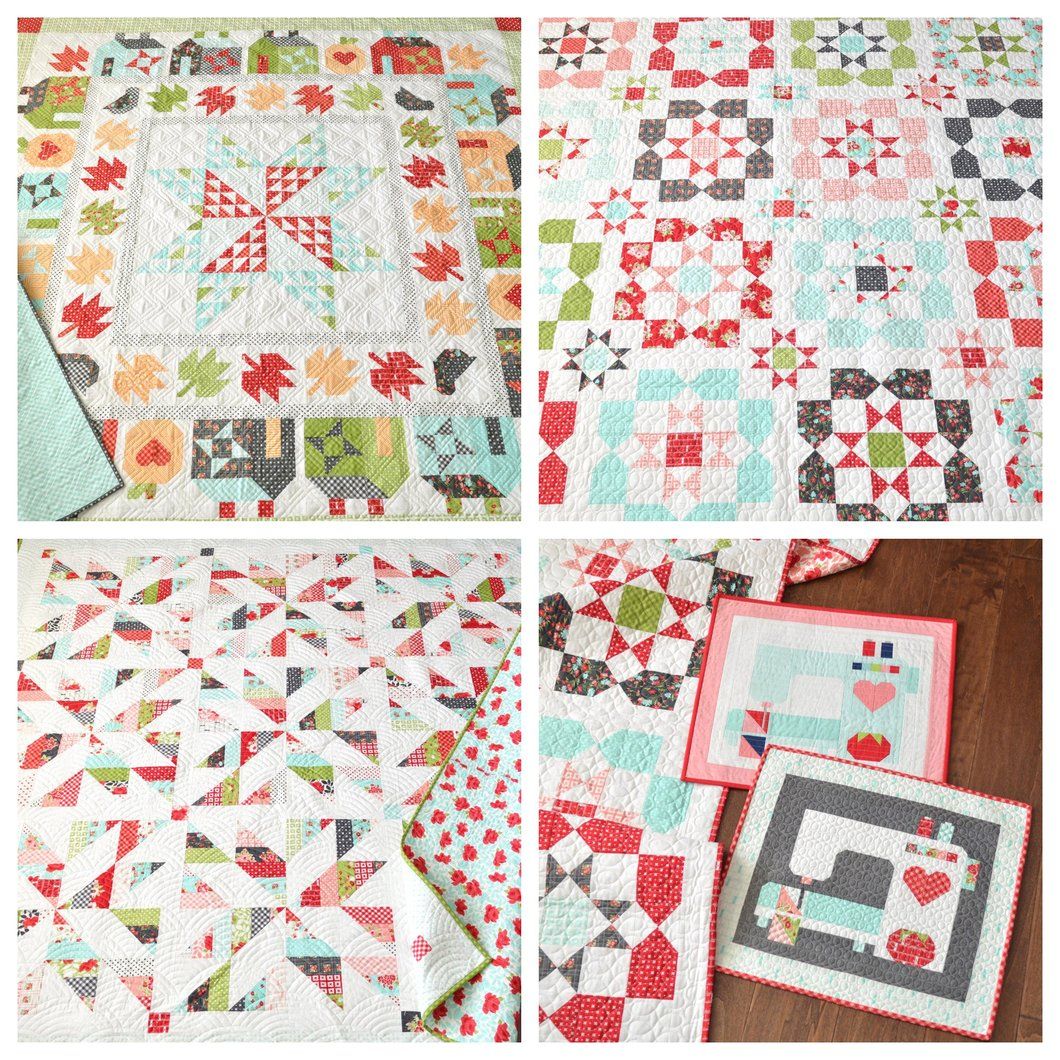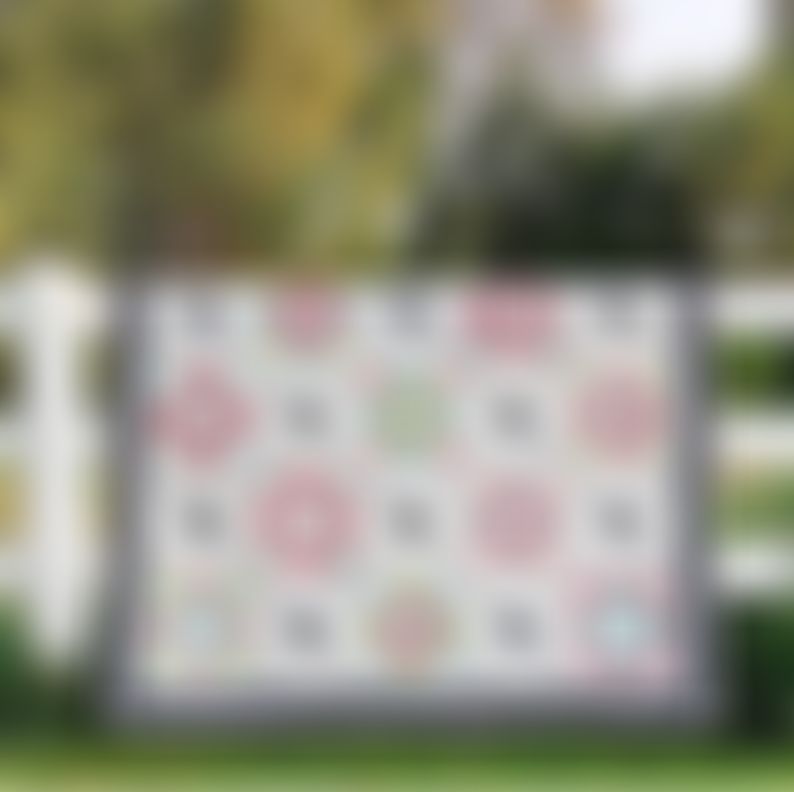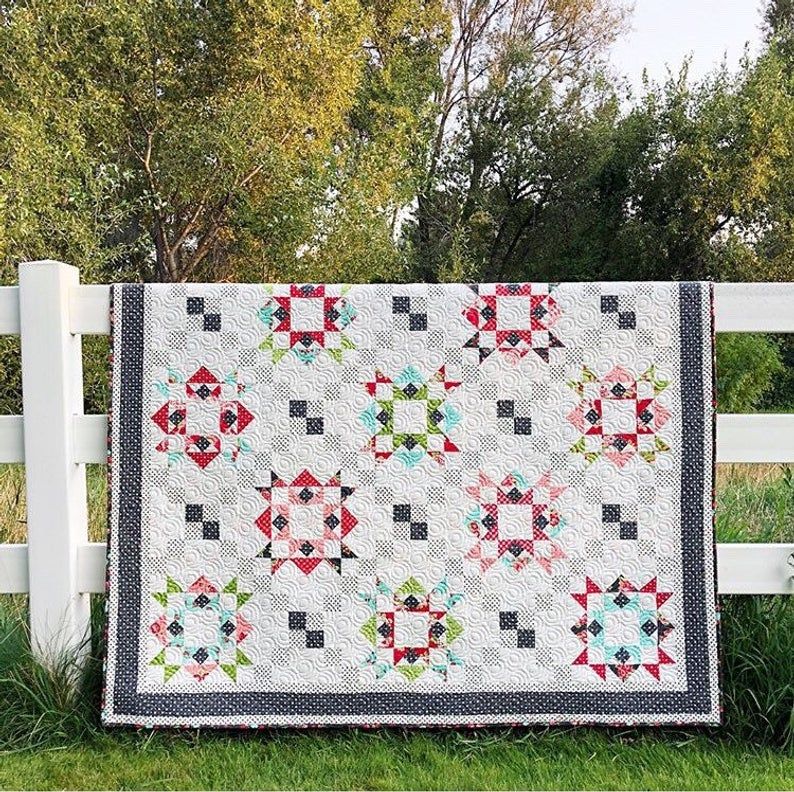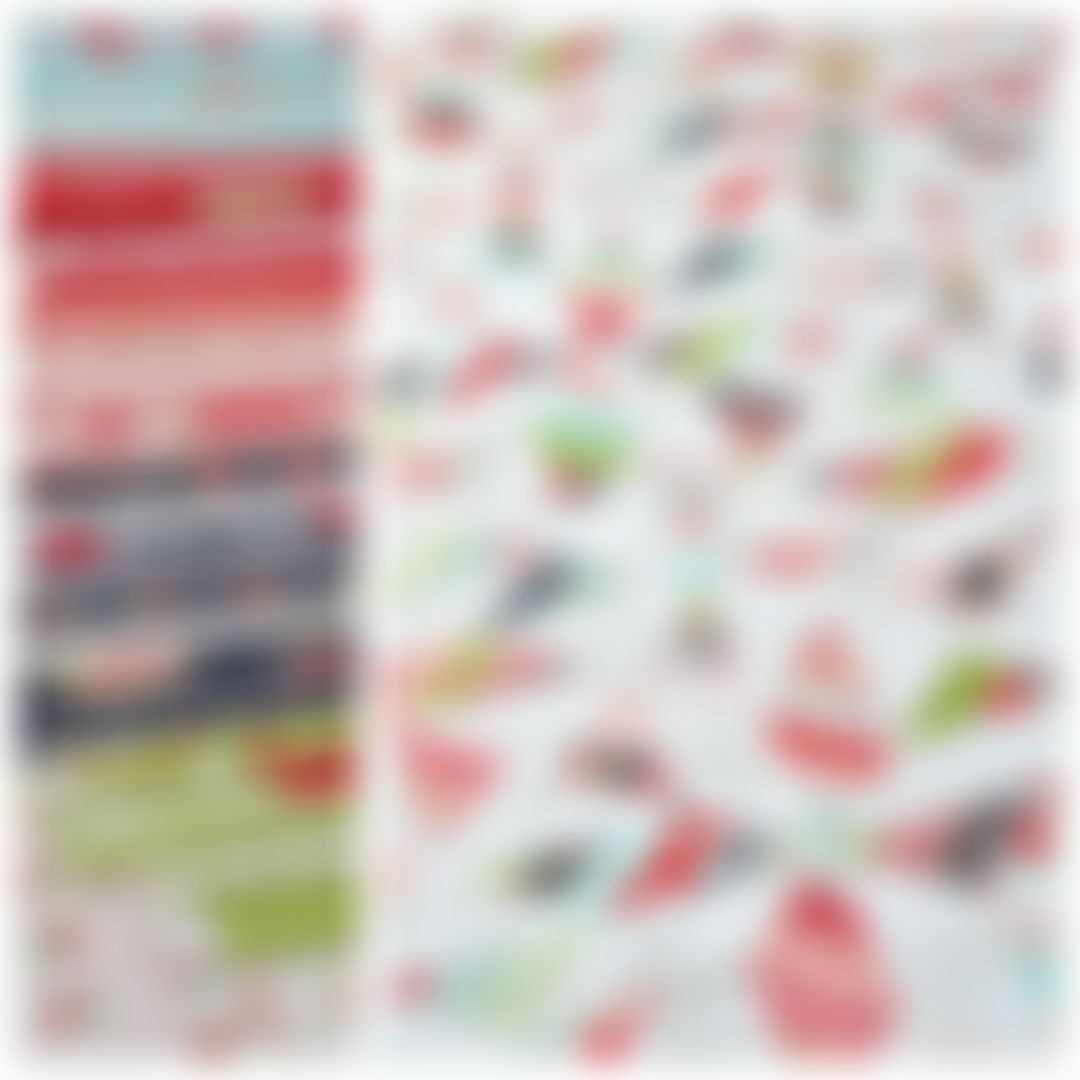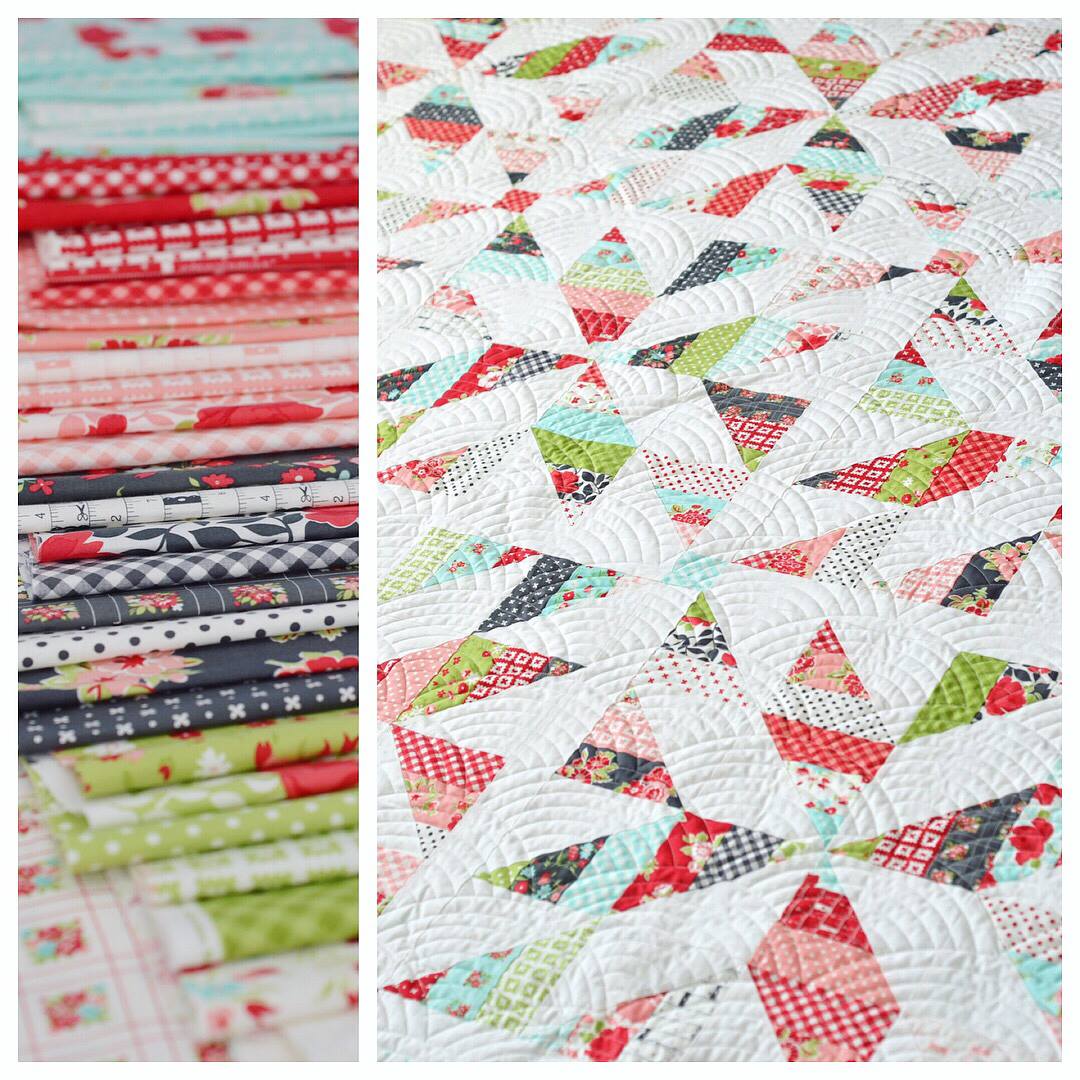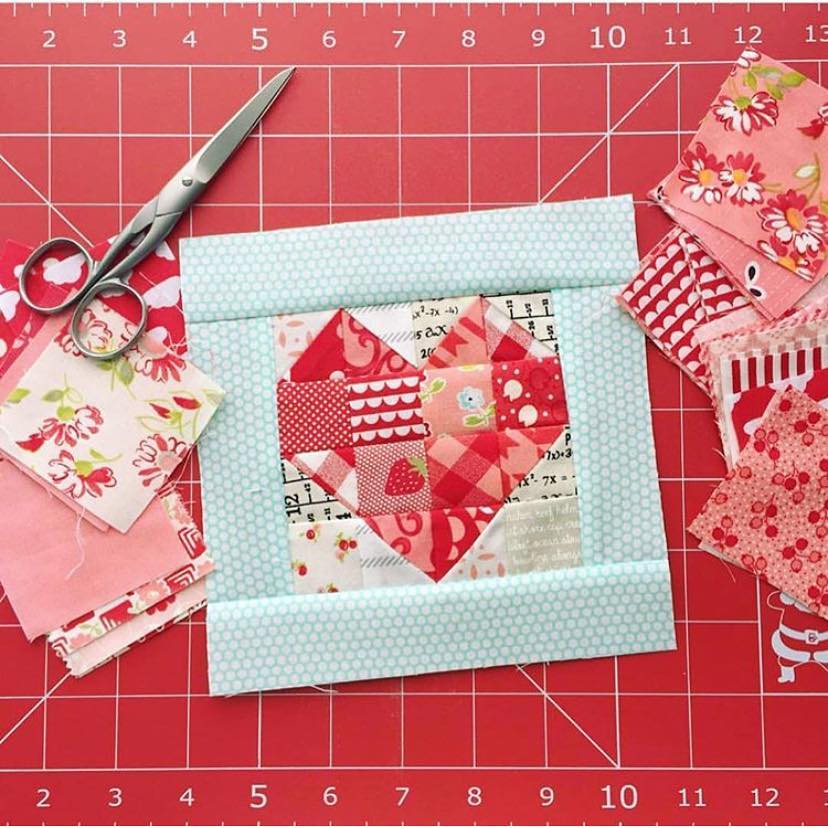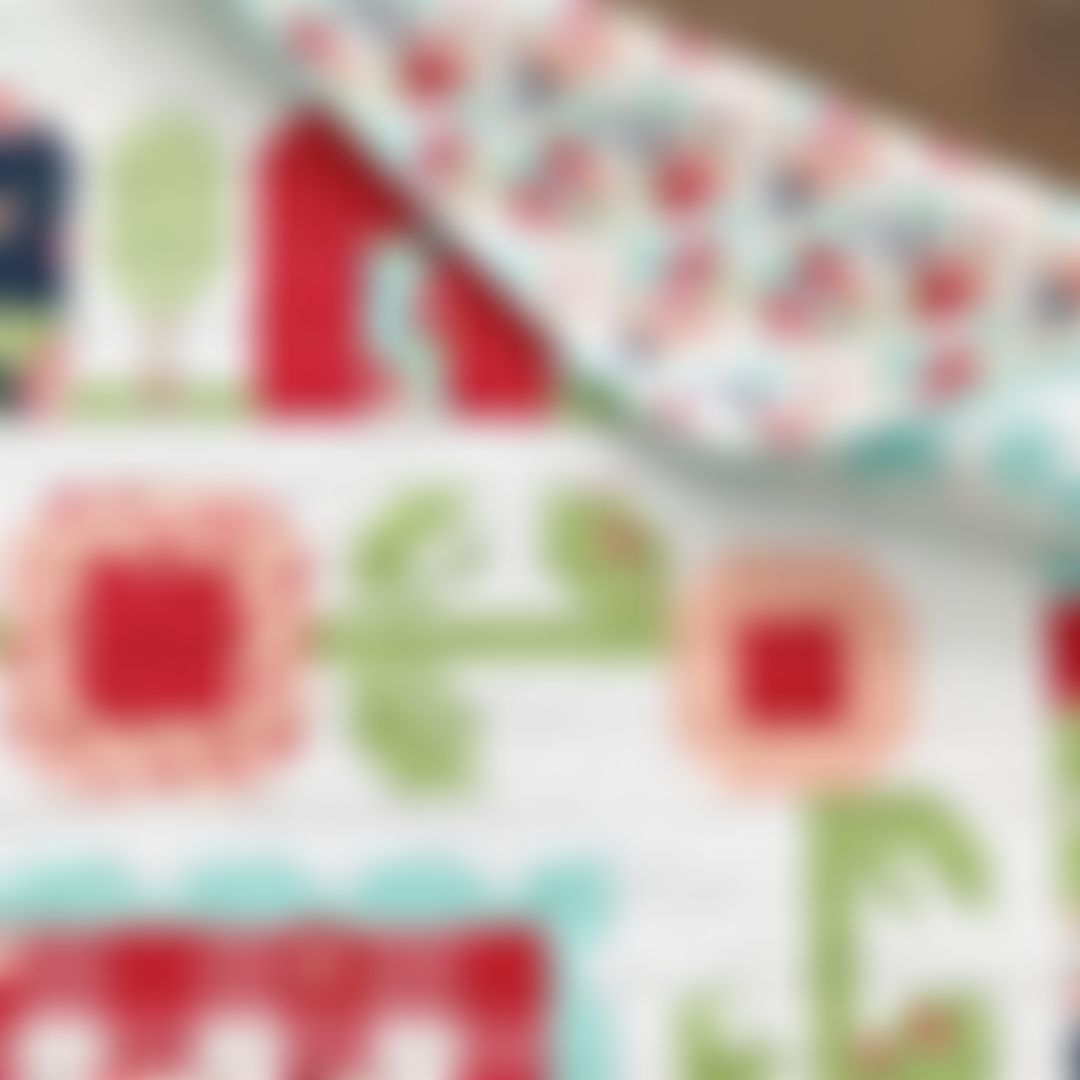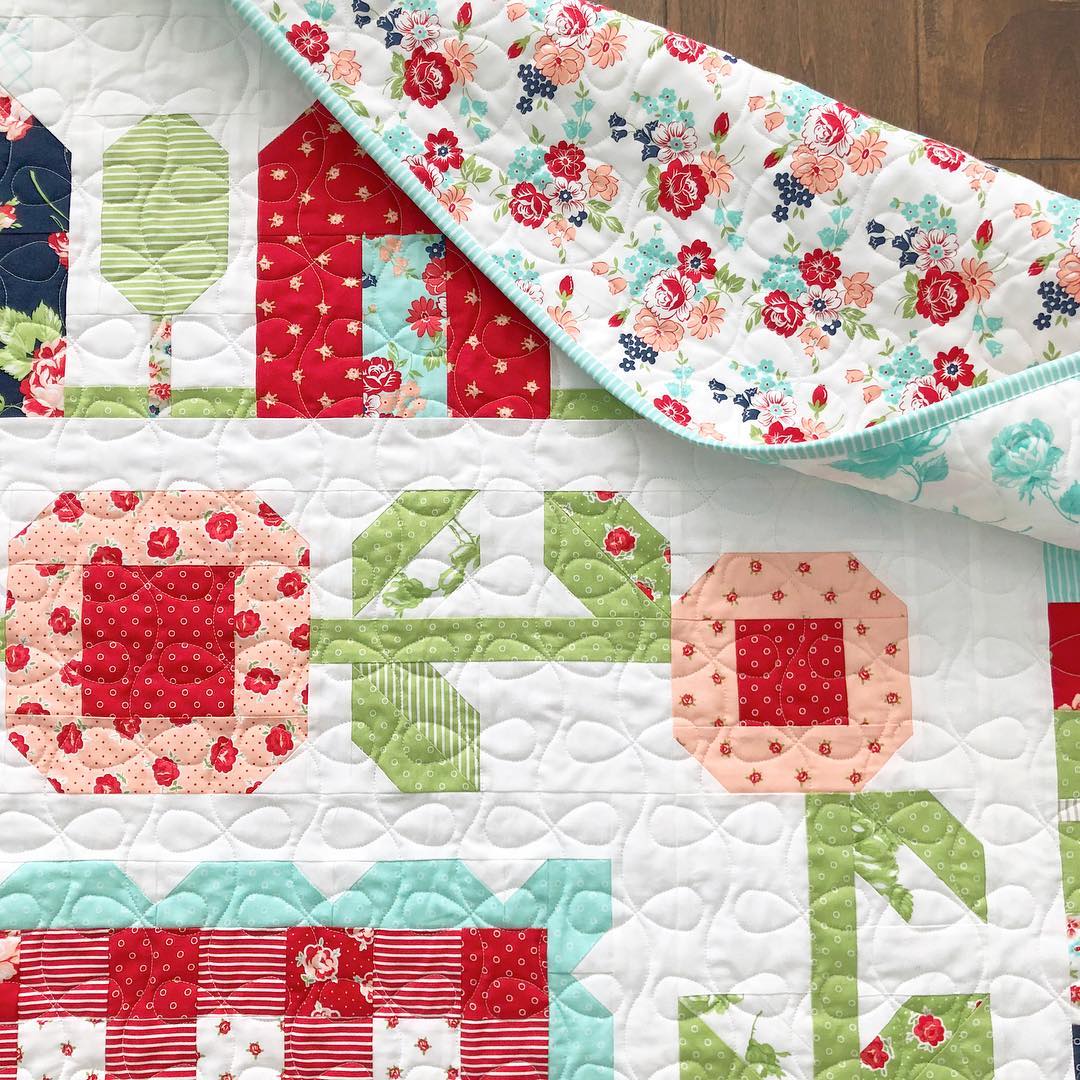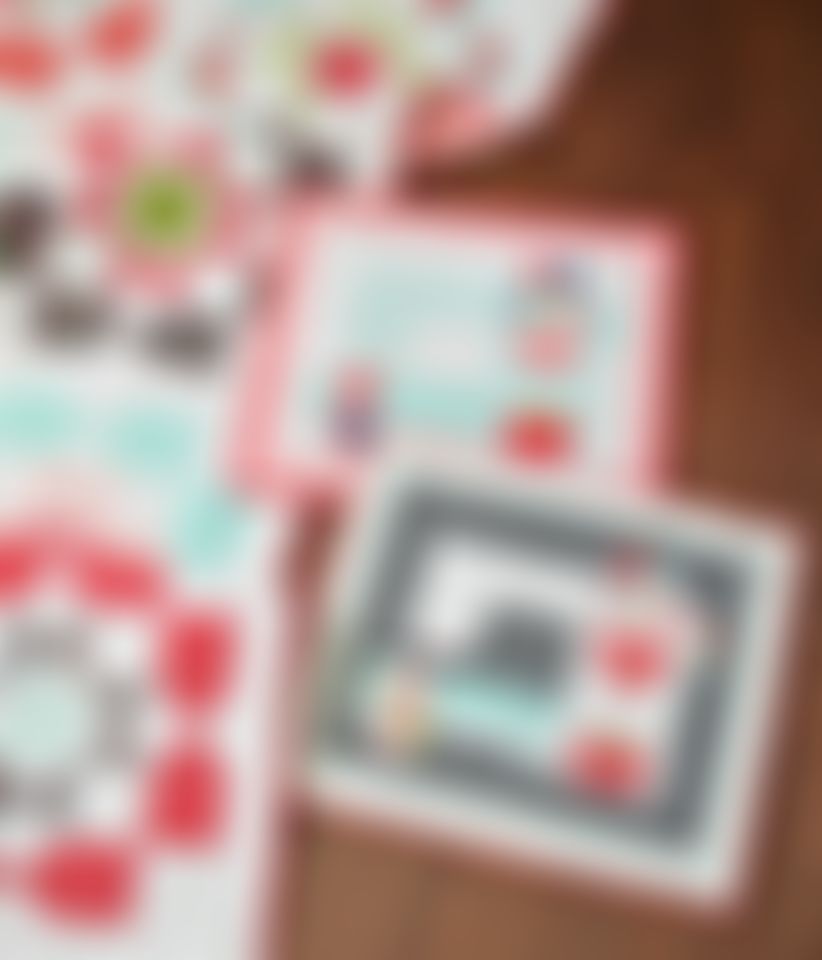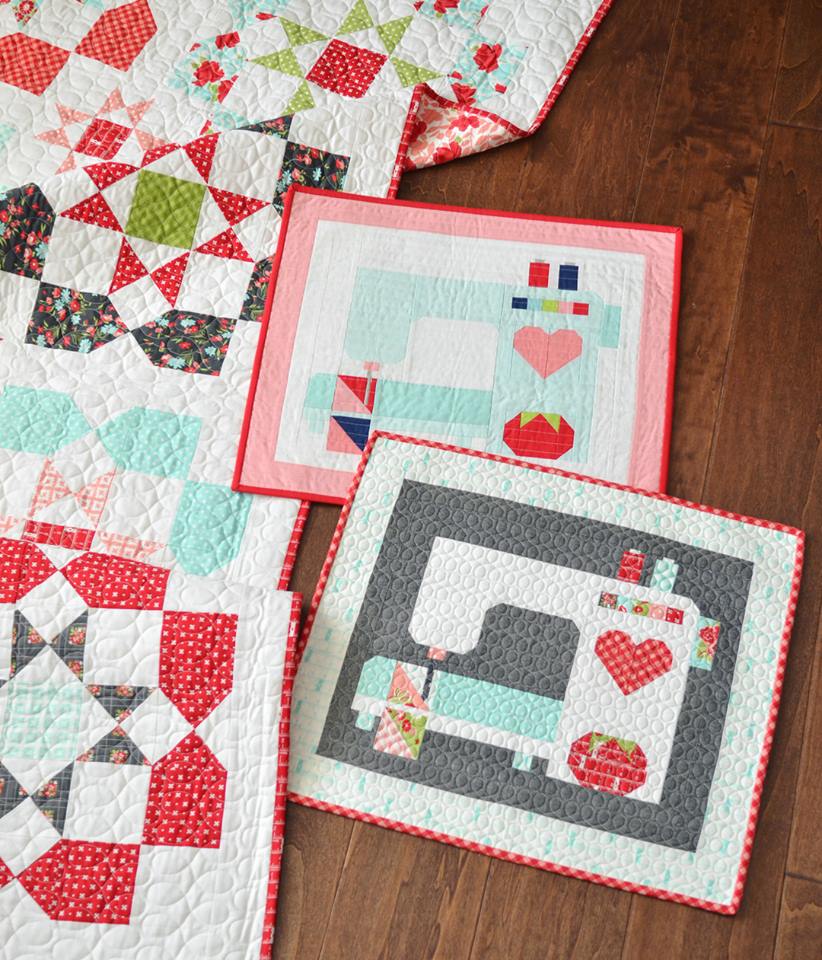 Image Courtesy of "Simplify" by Camille Roskelley


What would YOU do with yours....?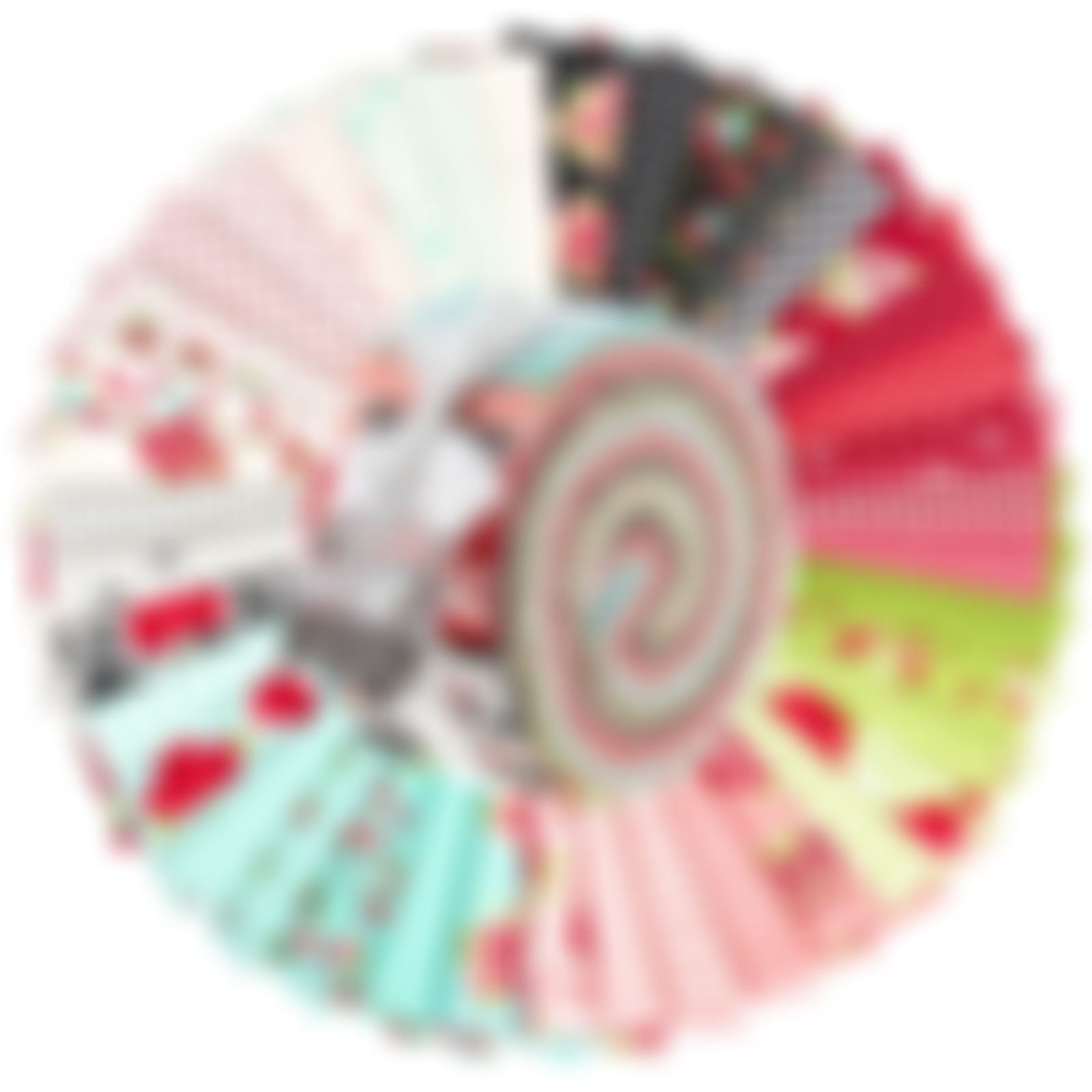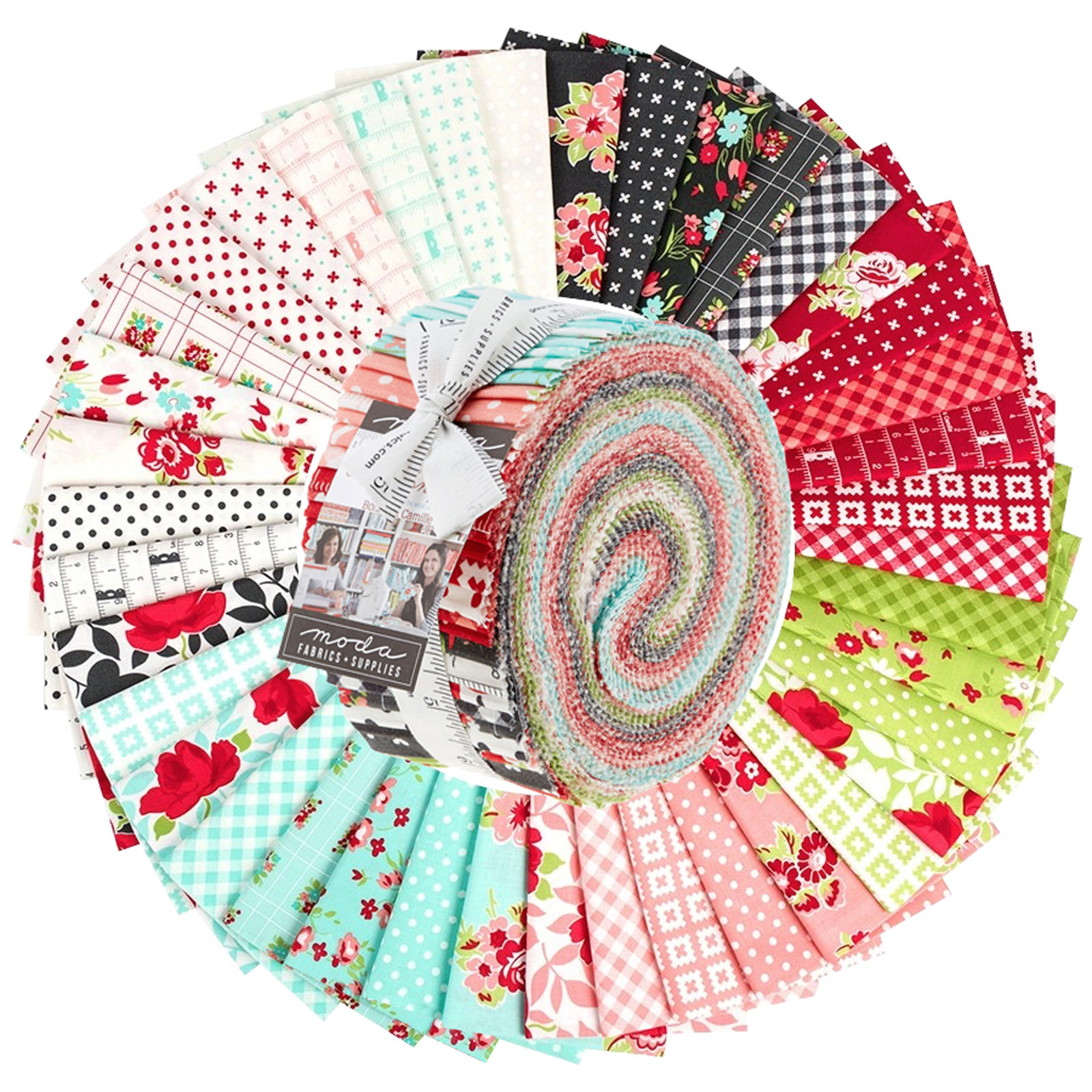 "This Jelly Roll fabric feels good and is easy to sew.

I am using the strips in a quilt top and having the fabric precut saves a lot of time and makes it so easy

They were as described and I was happy when they arrived.... and I can't wait to get mine finished! "

- Gail, a Happy customer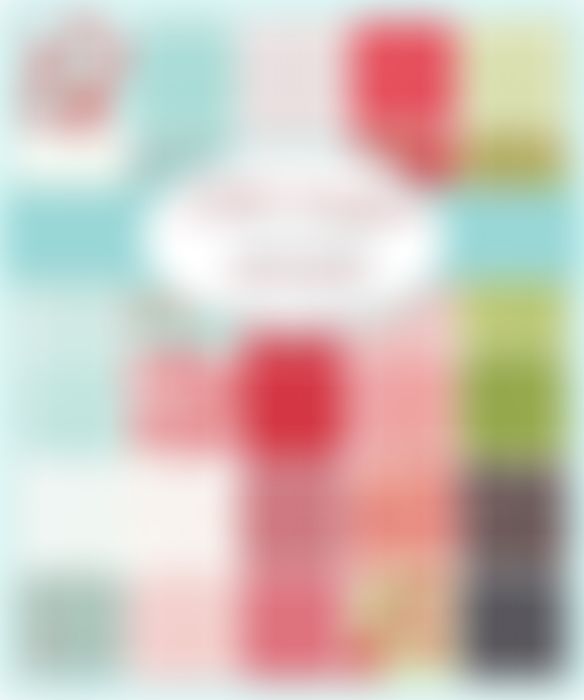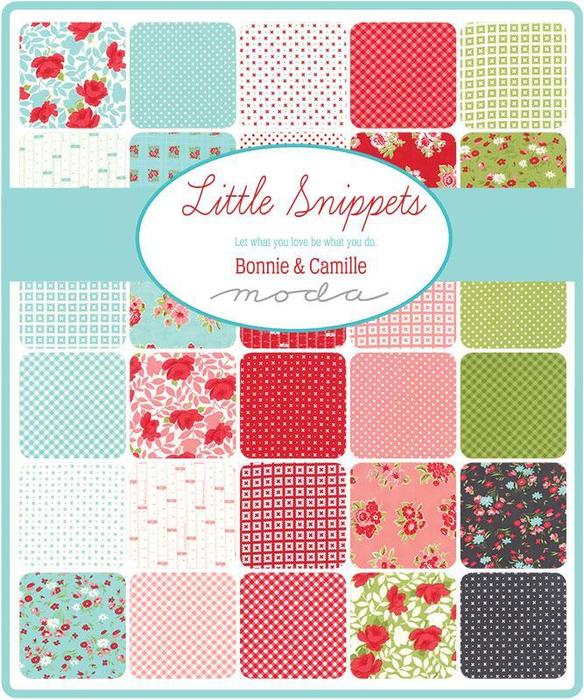 So the only question is..... with so many uses,
is ONE Jelly Roll really going to be enough, or do you need TWO?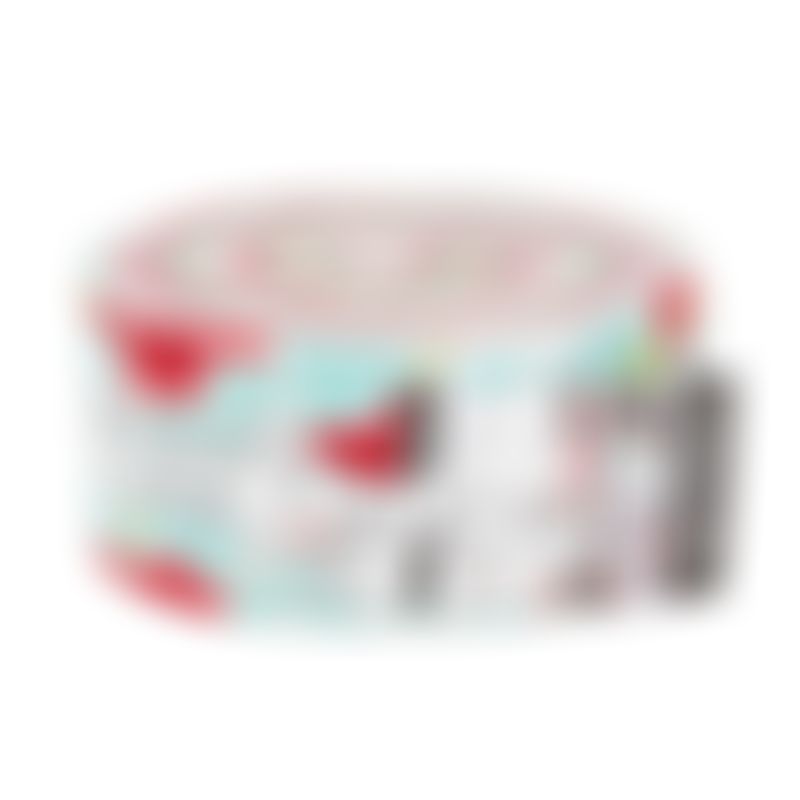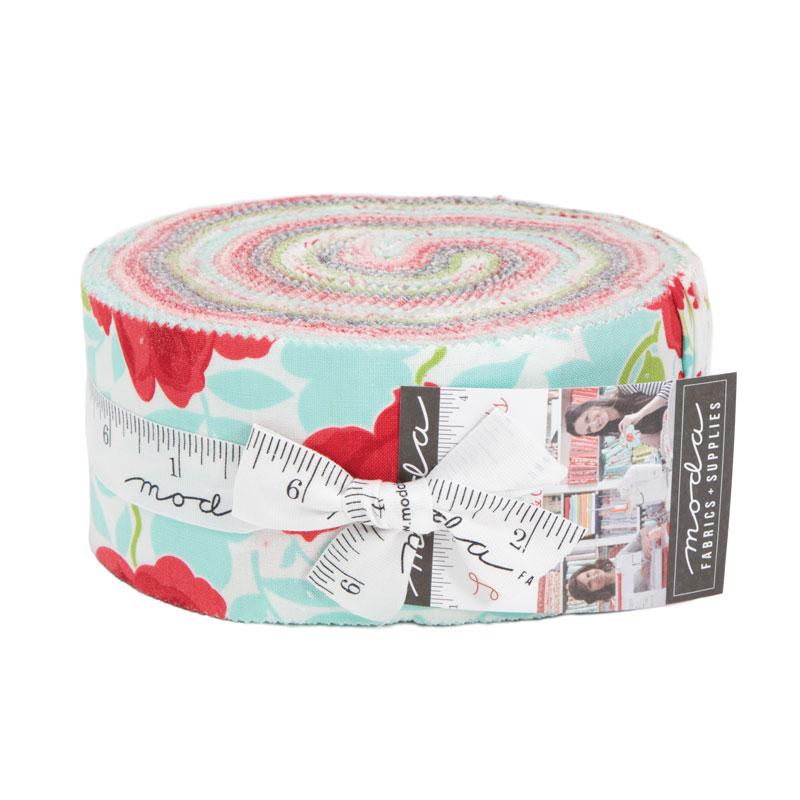 Simply
Add to Cart &
Order Yours Now!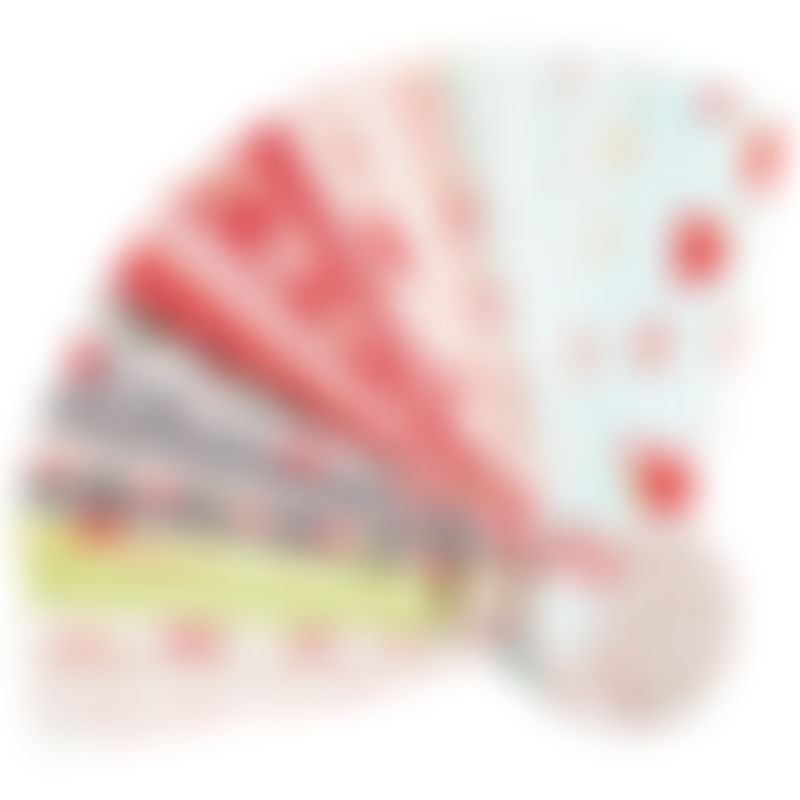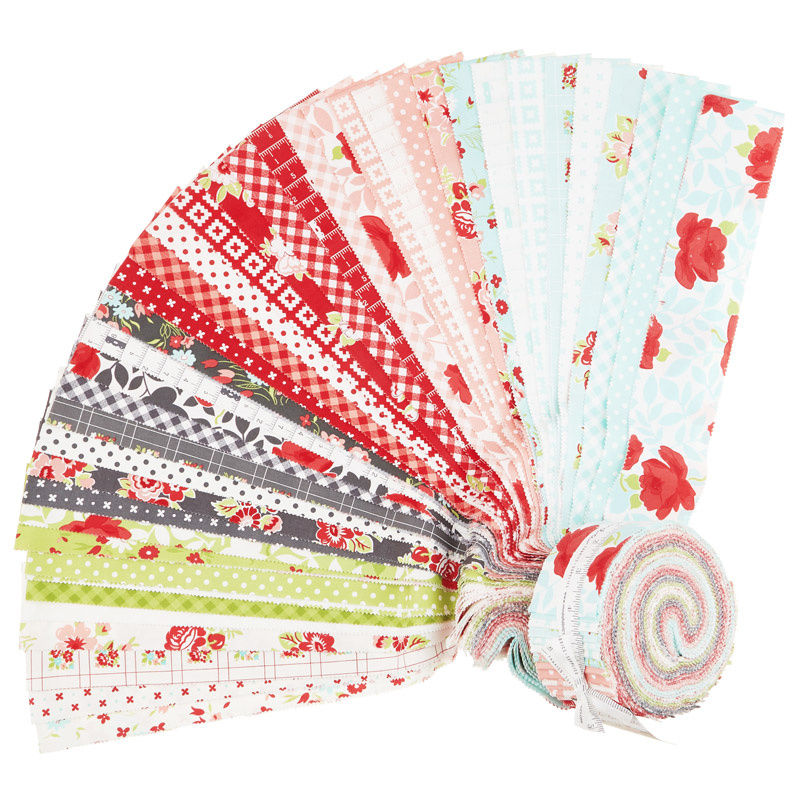 Easy Returns - 60 Days Money Back
Still Not Sure? That's Okay.
We understand. Because sometimes it's hard to know if you really want something, right?
Especially when shopping online!
That's why we provide 60 Day Money Back Easy Returns* to support you.
Because we know sewing - but You Know Best :-)
Your No-Worries
~ 60 Day ~
100% Money Back Guarantee...
Your purchase from us comes with our 60-Day Easy Returns option!*
In the unlikely event if it doesn't work for you in any way, simply contact us. You have sixty (60) days to try things out.
There's no rush. Take your time.
Beacuse we want you to have plenty of time to feel absolutely certain that you're enjoying what you've chosen!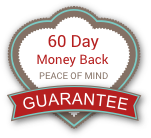 If you're not 100% happy - simply let us know and return the item in
brand new condition
, including
all original packaging intact
.
We will send you a full refund (excluding postage) promptly and courteously - No Worries!
Ready to Give it a Go?
Simply Add to Cart Now.
* Looking for the fine print? Check our terms & conditions for details*
Payment to Suit You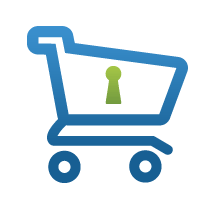 Shopping Online is Secure with us!
Just so we can get your item to you ASAP, we ask that you
complete payment within 5 working days
from committing to buy.
Please
let us know by email
if you would like to make other arrangements, such as waiting to purchasing other items for combined postage or waiting for pay day.
PayPal
- We reccomend payment via PayPal because it is fast, easy and secure. Simply choose
PayPal
when you check out.


Shop Now, Pay Later
- Want it NOW and can't wait til pay day? No worries. Just use
Afterpay
or
zipPay
when you check out. They will look after your installments, and we send your order now!


Layby
- If you're happy to wait, our good old-fashioned Lay-by is easy and stress-free. Simply choose
Direct Deposit
at checkout, transfer the first instalment (a quarter is ideal), and send us a quick email to confirm your layby. We'll send your goods when it's all paid in full.

Credit Cards
- To pay with
Visa
or
Master Card
, please
choose
Credit Card
as your payment method when you check out. Nice and secure.


For
American Express
, make sure you choose
PayPal
and follow their prompt to checkout with your AMEX card (instead of PayPal funds). You don't need to have a PayPal account to do this.

Bank Transfer
- Choose
Direct Deposit
as your payment option and our bank details will be made available to you on checkout.
NOTE:
Please use your name with a post code as Bank Reference when making payment. If you have an order reference starting with "N", you can use that one.

Remember
to
send us a quick email
whenever you've done a Bank Transfer, so we can keep an eye on your payment!
IMPORTANT:
Because your order is processed promptly once funds are cleared, there won't be time to make changes to shipping details, So
When You Complete Checkout
please help us by double checking we have the following:
Correct Physical Address

. Most of the time

PO Box

is fine, though we may ask you for a physical address if we end up using a courier instead of Aust Post.


Phone Number

for the delivery driver.

Any Special Delivery Instructions

.
Order Now - Before You Miss Out!
Delivery
Now, Let's Get Your Order On Its Way To You!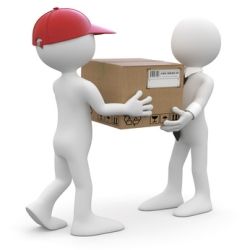 How long will it take to receive my order?
All fully paid orders placed by 5pm Monday to Thursday will be processed overnight and ready to send by our warehouse - normally the next day or following business day.
Orders placed on Friday and Weekends will be processed on Sunday night - because our warehouse operates Monday to Friday except Public Holidays.
Once it leaves our warehouse,
the actual time frame is up to the delivery services
. This can vary depending on your location and road conditions.
Any delivery time estimates shown are
estimates only
- so please use it as a guide line.
You'll receive a few email updates from our system as your order progresses, so please stay tuned on these!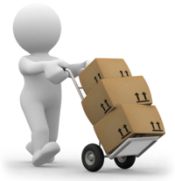 How will my order be sent?
We use a dispatch system that works out the most efficient way to send your order.
This way the postage works out fair and reasonable, and your parcel reaches you quickly as well -
because we know you can't wait!
That means your parcel
may reach you by either

Courier

or

Aust Post.
In general, larger items tend to be delivered by couriers, while small items tend to go by Aust Post.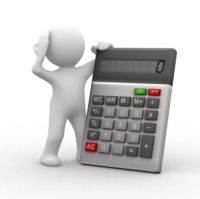 How is my postage calculated?
Great question.
Depending on
weight
and
dimension
, some times we are able to do Flat Rate across Australia, so the postage is the same no matter where you are.
Other times we use the Built-in Calculated system provided by Aust Post, and your postage is calculated
based on YOUR location.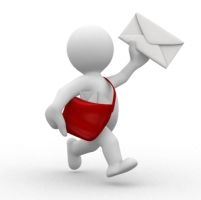 Can I get it delivered to my P.O. Box?
Depends on the item (and its dimensions), because
Aust Post have size restrictions
and couriers are NOT allowed to deliver to a P.O. Box.
Please check with us when in doubt.
If you have nominated a P.O. box, and the item is within Aust Post size, then it will go by Aust Post. Most of the time, this
is
the case.
When your item is too big, or being sent directly from our supplier, then we need you to provide a physical address so we can send a courier.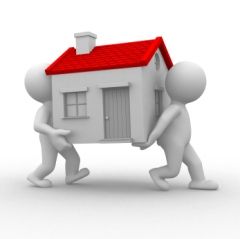 Can I get my order sent to a different delivery address?
Your sure can!
When you check out, you can choose to ship your order to your billing address or a different address.
Simply choose the second option, and then fill in the shipping address of where you want you parcel sent.
Please double check we have Your Correct Address so your order can find its way to you!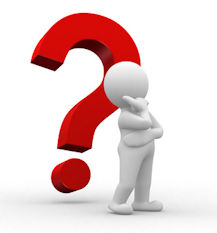 What if courier services are not available in my area?
Some locations are outside of courier services....
In these cases we CAN arrange for your order to be deliverd to your local post office.
But please
provide us with a street address
(street number & name) - even if it is the only Post Office in town - as if it is an office address.
A phone number would help too - this will avoid delays.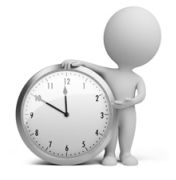 What if I need my order urgently?
No worries, we will do our best. Just let us know.
Please give us as much notice as possible - especially for special occasions like birthdays!
In most cases, we CAN
arrange an upgrade
from Regular Post to Express Post for a little extra.
Please contact us first so we can update your invoice to show the correct amount.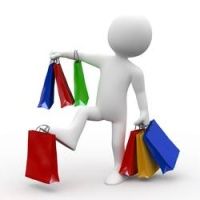 Do you offer combine shipping?
I want to order more than one item...
Sure! Please
"Add to Cart"
for all the items you want and let the system work it out for you.
If you're unsure, let us know.
A quick message is all we need.
This way we can double check the postage for you. Simple!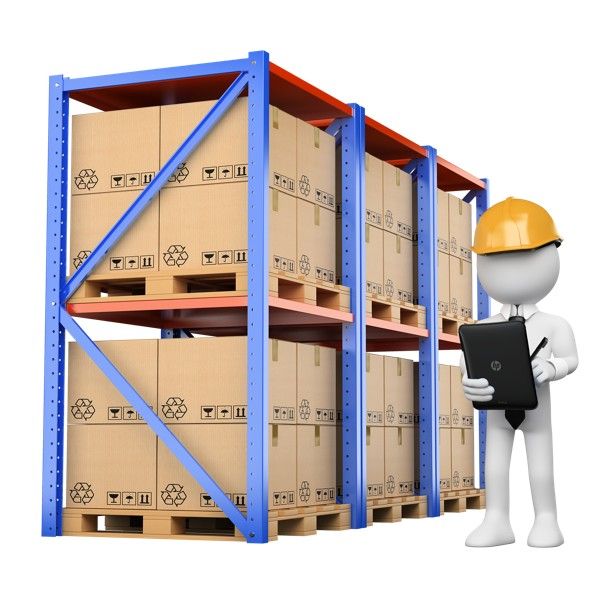 Can I pick up my order?
No. Sorry - unless you're picking up furniture directly from our supplier.
Because most of our items are located in a commercial warehouse - with
NO public acess
.
There is no shop front - because that's how we can pass on the savings to you!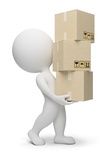 Some useful things you might want to know:
Combined Shipping

- We are happy to combine shipping for multiple purchases based on the combined weight and dimensions of your items, so add what you like to cart as you go, and check out our shop to see what else you like... you never know what you might find!

All items we sell are

Stored in a Clean and Smoke Free Environment

so You can Rest Asured they will be In Top Condition when they arrive at your place.


Packaging & Sending

- All your items will be packed well and we do everything we can to make sure you package arrives safely. In the unlikely event something does go wrong with your package, please contact us via email. We do our best to resolve any concerns.


Prompt Shipping

- Your package will be sent to you promptly once payment is cleared. In most cases it will be dispatched the next business day.


Packaging Materials

- We endeavour to support "green policies" and recycle

clean

packaging materials whenever possible. Brand names on packaging material may not necessarily match the content.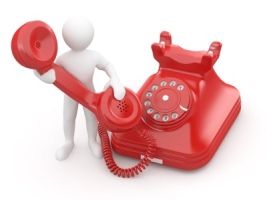 !!! IMPORTANT !!!
The Courier Needs Your Phone Number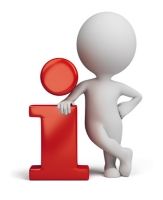 When you're completing check-out please
make sure your

best day time phone number

is included - because the courier requires a phone number.
Generally they may never ring you - and they tend to just turn up anyway. But their office needs to have your phone number on file for "just-in-case".
If you have any special delivery instructions, please let us know.
It is
best to providing these details by

sending us a quick message
- this means your parcel will be dispatched to you faster.
Act Now and We'll Get It To You ASAP!
Why Shop With Us?
Because we're here for you.
and your sewing needs.
Sew Much Easier is founded
by
a sewists,
for
fellow sewist :-)
We're a surprisingly small team that put a great deal of thoughts into what we do and how we do it. We stock only a handful of curated sewing goodies - each one carefully
hand picked and tested
ourselves.
Everything we stock
only
make it to our online store
if
we absolutlely LOVE them - for our
own
sewing. Because we're only interested in handing over
what YOU would be happy with
.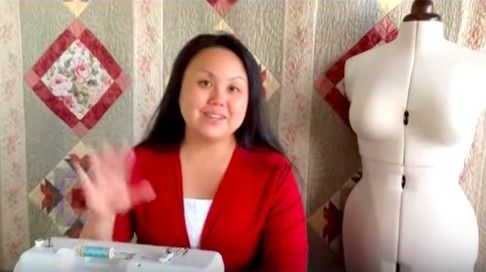 Hi, I'm Shelley.
I confess that I'm a fabric addict. And I love nothing more than geeking out over the ins-and-outs of sewing machines - and all the bits that come with it. Presser feet are my specialty :-)
I've been
sharing my passion
of sewing all my life - with a career in fashion design and patchwork teaching - and now
I serve fellow sewist everywhere
by delivering sewing goodies to your door. And that's only the beginning.
Long after your first purchase - whether it's a sewing machine, dressmakers dummy, or some bobbins - we'll be there to
celebrate your joy
in the simple act of making something by hand.
Simply drop us a line and...
we'll be there whenever you need help. Any time.

xoxox
P.S.
I know you're a savvy shooper. And you understand the value of
Buy Well, Buy Once.
Because you want to be
100% confident in the quality
of your purchase, so that you can be 100% confident in your sewing!
That's Why...
I'd like
to make sure You are

100% Happy
- so take your time, take a couple of months - get to know your sewing goodies from us.
And in case you change your mind - No Worries. Because shopping online should be stress-free!
Give it a Go Today. You'll be glad you did.
So, Go Ahead!
P.P.S.
Join
Thousands of Happy Sewists
Australia-wide, and be part of our caring creative community. Contact me (Shelley) any time for technical advice or anything sewing related.
Stay in touch - I'm here for you
:-)
Last but Not Least...
When you've made something with goodies from us...
Remember to send me a photo.
Because I'd LOVE to see Your Work!
Got a Question?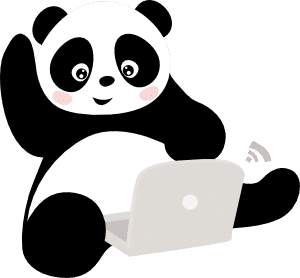 Where Are We?
While Melbourne is our home, most of our goodies are kept in a commercial warehouse in Sydney. They aren't open to the public and there's NO shop front.
That means for most items...
We are Not Able to Offer Pick Up.
Instead we provide fast & low cost delivery to your door :-)
The Only Exception is for Furniture - pick up can be arranged from the supplier directly.
Would you like
more information
on this item?
Can we
clarify anything else
for you at all?
Please feel free to Call

1300 88 11 59



or Send Us a Message anytime

.

Your message will be responded to ASAP, usually within 24 hours and during business hours, Monday to Friday 9am to 5pm Australian Eastern Standard time.

In case the phone line is busy - please leave a clear message with your contact number (including area code) and we'll call you back.

Cheers

!



Absolutely delighted!

By:

nikkihaliday314

on 6 September 2022

Love this jelly roll! Lovely colours and patterns. I can't wait to shop for more.

(5)