Author: Shelley Hong Date Posted:27 October 2022


*|MC_PREVIEW_TEXT|*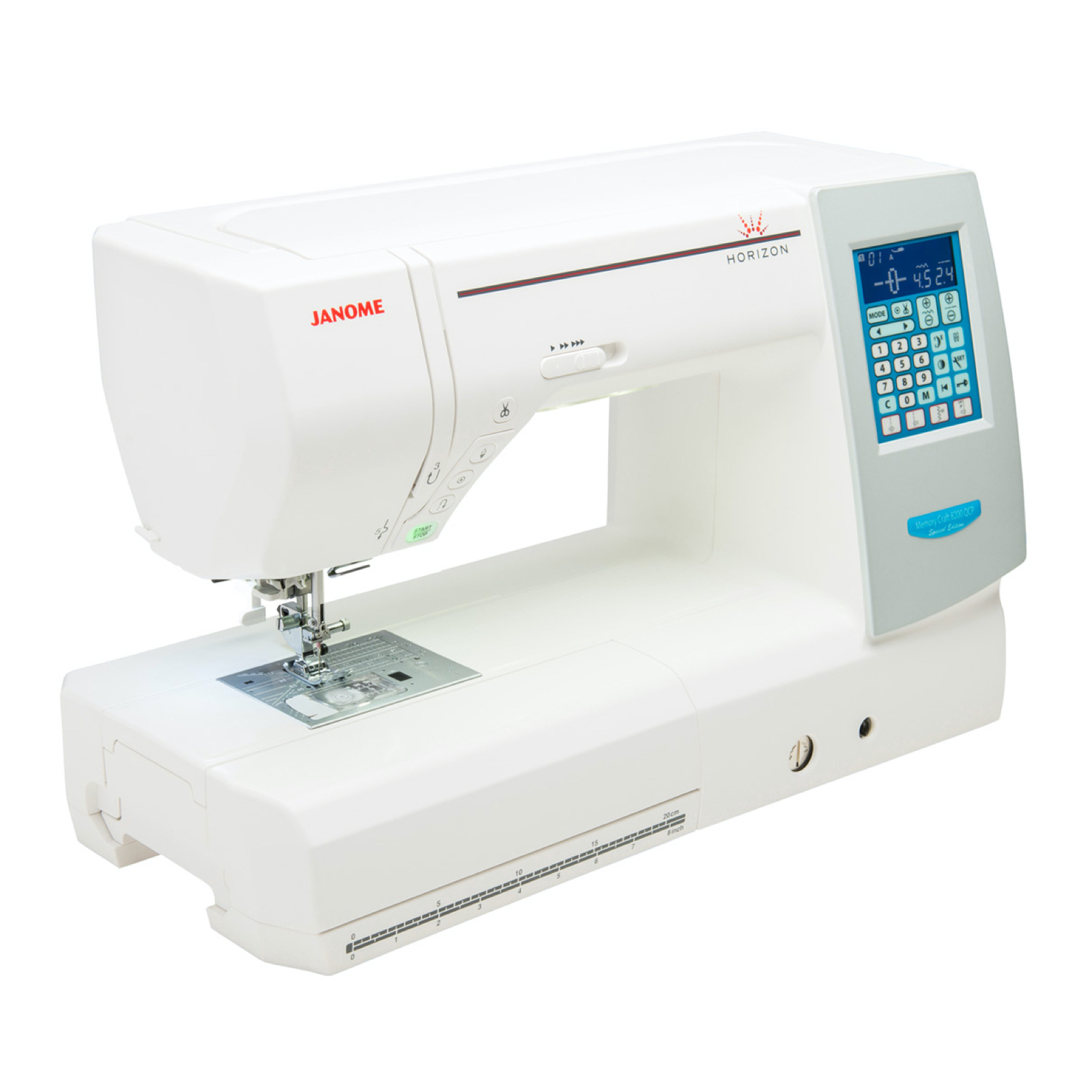 Janome Horizon Memory Craft MC8200QCP Sewing Machine
Don't Pay $̶3̶,̶9̶9̶9̶.̶9̶9̶ Save $$$ Today.
Never Enough Space To Quilt?
You Get
HEAPS

of Room Now.
Typically, a standard sewing machine doesn't provide much room for quilting. The average throat space is around 18 cm (or 6" inches) for most machines.

Not this one. You get almost 30 cm (that's 11" inches). Almost twice the size!

What would it be like to quilt with THIS much room?

Imagine NEVER having to fight with your little machine & shove your poor quilt through a tight spot - ever again!

Finally, you can enjoy...


Quilting experience you deserve.

Can You See This For Your Next Project?

Add to cart and this will be yours :-)

You'll
LOVE

the extras...
Built-in Walking Foot called
AcuFeed


No more fiddling with screwing a separate walking foot on and off!

Imagine better results in the shortest amount of time, you can quilt and sewing on borders & bindings effortlessly from now on :-)
Ergonomic Knee Lift

The ergonomic knee lift allows you to lift or lower the presser foot with your knee.

Handy for free-motion quilting when you need to keep both hands on your top at all times.
BONUS 1:

Worth $135.00
AcuFeed Patchwork Trio

Exclusively from us, you get...
Quarter Inch Foot (OD)
Ditch Quilting Foot (SD)
Straight Stitching Foot (STD)
These extras were never included. Until Now.
BONUS 2:

Worth $149.99

Convertible Free-Motion Quilting Set
Designed specifically for free motion quilting projects, this set will make your sewing sessions easy & enjoyable. Including...
CLOSED-TOE FOOT
Convenient for lace and other fabrics that catch on an open toe, this general use foot is also good for holding the fabric in front of the needle.

OPEN-TOE FOOT
Also for general use, but with greater visibility around the needle to assist formation of a precise design.

CLEAR VIEW FOOT
The clear view foot moves smoothly over uneven layers such as fabric with cording or ribbon, and can also be used with zigzag stitches.
Pay a little. Get a LOT more. Limited Time Only.
Janome MC8200 + The Ultimate 9mm Feet Set
Full Value $̶4̶,̶5̶9̶5̶.̶8̶6̶. Save $$$$
Individually, they'd cost you a fortune...
Because you can have it all for

less
Take Care, and Happy Shopping!