Rasant Thread Core Spun Polyester Cotton (X2000 White) 1000m x 10 Reels
LAST FEW!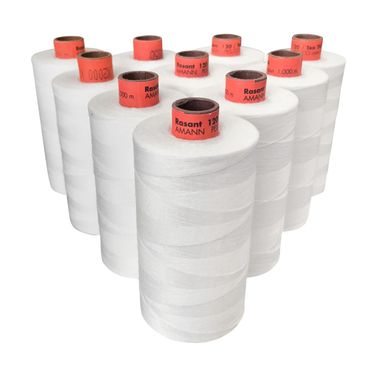 Click to view larger images or other views or videos
SAVE 38%!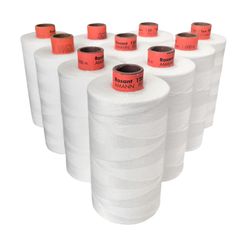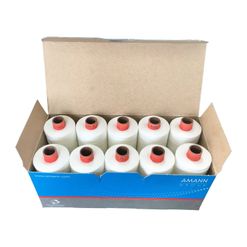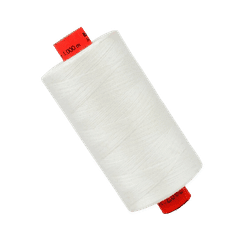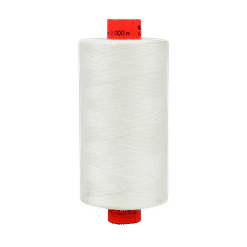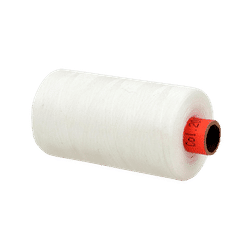 Swipe for more. Tap to enlarge
Click to view larger images or other views or videos
33,198 Happy Customers Served
Don't You Just Hate It....


When You've Run Out Of Thread
In The Middle of Your Sewing Project?!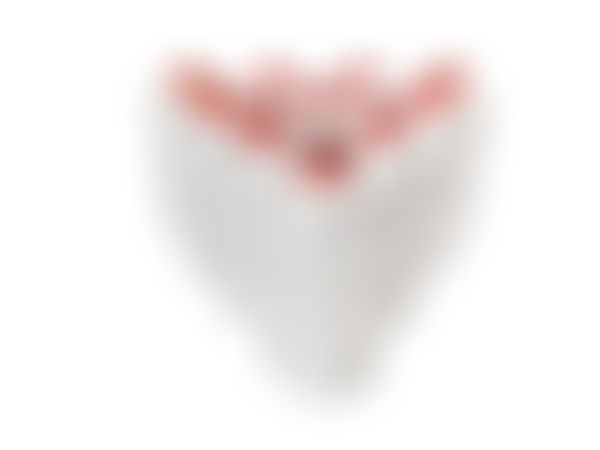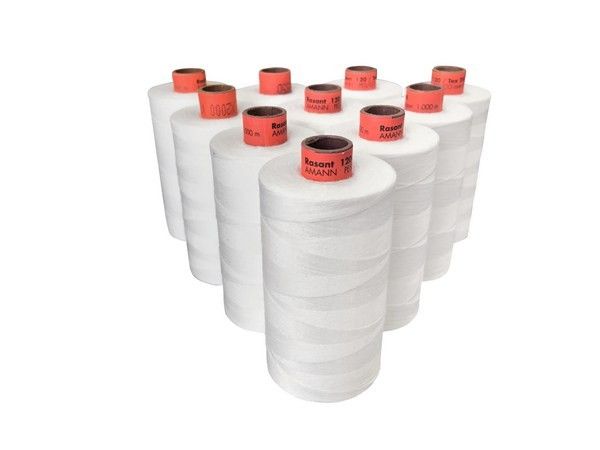 Here's A Simple Solution:
Have a Whole Box of
Rasant
Core Spun Poly / Cotton Thread
in a Colour that you use the MOST -

White
BEFORE You even start sewing!
If you're looking at Rasant Thread in Bulk, chances are...
You're prolific at sewing - and white is the colour you use the most

You're sick & tired of constantly running out of thread in the middle of project
You want good quality thread (that won't lint up your machine) at reasonable cost
You won't let cheap threads wreck your expensive machine - because you've invested so much in it already!

Feeling unsure because you've never commited to ordering such bulk quantity of thread in a single colour before?

Don't be. Because you're not alone...

"This thread is SO perfect for what I needed.

The strand is smaller than the Gutermann cotton thread, but honestly I think it is a bit stronger. I have not had a single problem with it in my machine, a Bernina my husband bought me recently.

Unlike some cheaper brand thread, there's no knotted bobbins, no snapped threads, no tangles or anything with the Rasant.

I can truthfully say that I am pleased beyond belief, especially because I never expected to find a thread I like as much as Gutermann - the Rasant brand is every bit as good, if not better.

For me, buying a whole box just makes sense. Now this is all I will buy for my Bernina. I love sewing, and I love having a quality product and not worrying about lint killing my machine. This is awesome thread."

- Robyn, a Happy Customer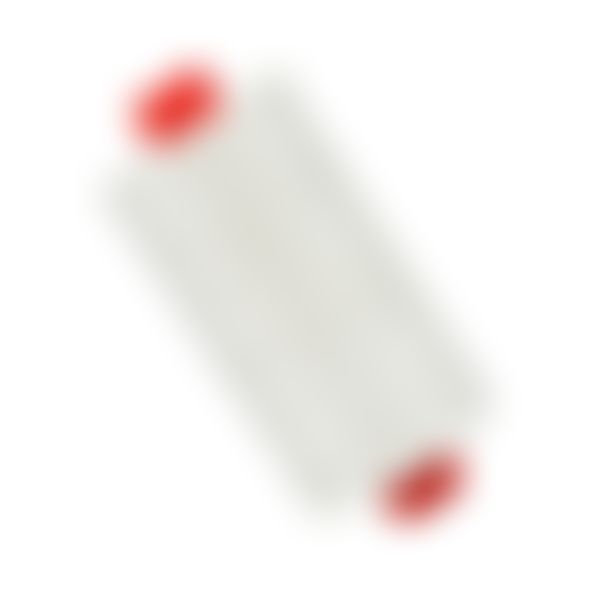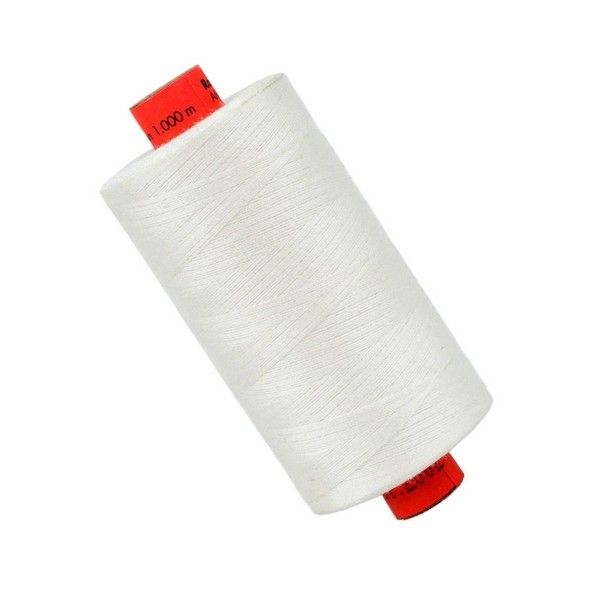 Here's a little bit of insider information...
Having worked for a decade or so behind the scene in the clothing industry, I was formally trained as a Fashion Designer - and later spent
10 years teaching
others the joy of patchwork quilting. I like to share insider tricks, and I believe in doing things properly - and sensibly
.

Now, let me share a little-known twist from behind the scene...
Conventional quilting wisdom swears by the "like for like" rule. That means you'd only use 100% cotton threads for 100% cotton fabric - which basically covers the whole world of patchwork.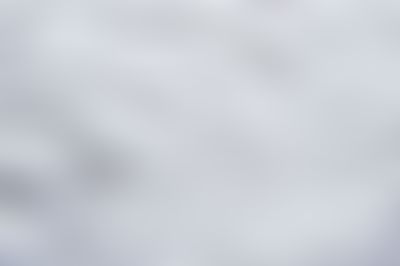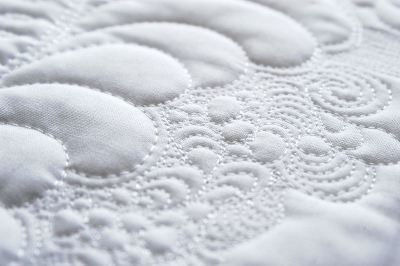 The theory goes that polyester is a stronger fibre than cotton. Using standard polyester thread can cut through the softer cotton fibres in your fabric over time, causing permanent damage to your quilt - so using polyester thread is not normally recommended. Sensible advice, right?
However...
There are also other factors to consider - for example, the durability of the thread itself could be equally important, if not more.
Think about what your thread is being put through, when you're quilting....
Your thread has to go through a minimum of THREE layers: the quilt top, the batting, and the backing. Often many more layers at the seams - even if you've nested them.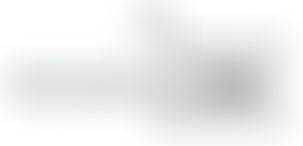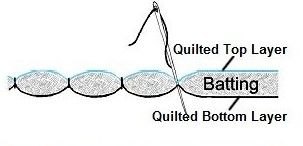 With the needle constantly going up and own through all the layers, there is incredible amount of wear & tear on your thread. Pure cotton thread may not be strong enough - and you definitely don't want the thread to break - in the middle of intricate quilting....
So, what's the solution?
That's where Rasant 120 thread comes in handy.
You're looking at Rasant's signature's Cotton Wrapped Polyester thread - also known as Core Spun Cotton / Poly. It has a very strong continuous filament polyester core covered in cotton fibres so that it is gentle on your fabric.
Hey, now you get to enjoy the best of both worlds!
So this is the thread I

actually use myself
- along with other seasoned quilters & dressmakers.
Now You Can, too.
Start your next quilt the RIGHT way.
Give it a Try Now.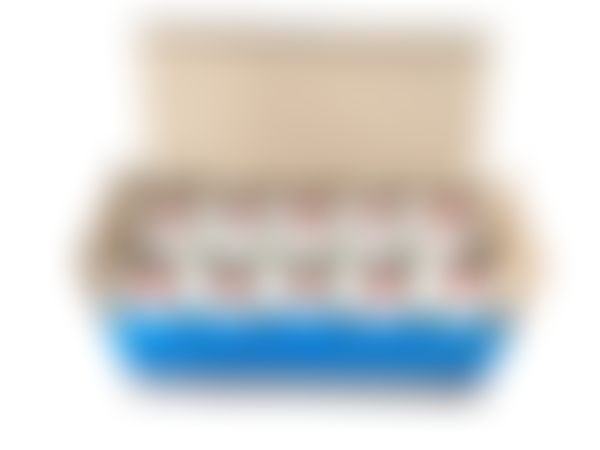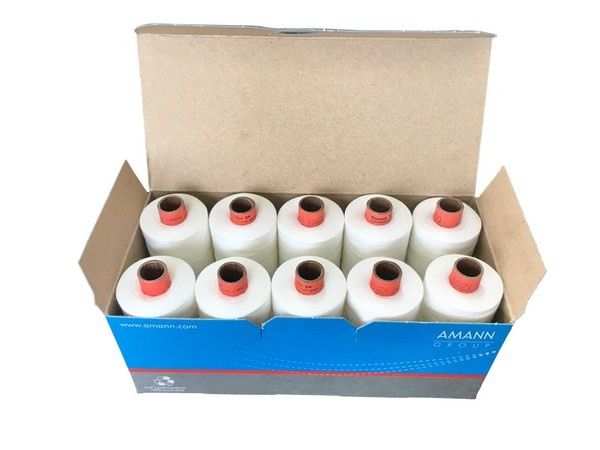 Of course, it makes perfect sense to
Buy Bulk
&
Save
...
Grab ALL 10 (ten) reels of these
Rasant 120 Core Spun Cotton / Polyester Threads
- in the ONE colour that you use the most:
X2000 White
(also known as old colour 0010).
Considering
how much
Rasant Thread costs...
You can
pay up to $8.99 elsewhere for just a single spool
- think about how quickly you get through one spool, and end up short of thread again - it's not rocket science is it?!
Ready to Grab a Box?
Add to Cart & Get Sewing Now.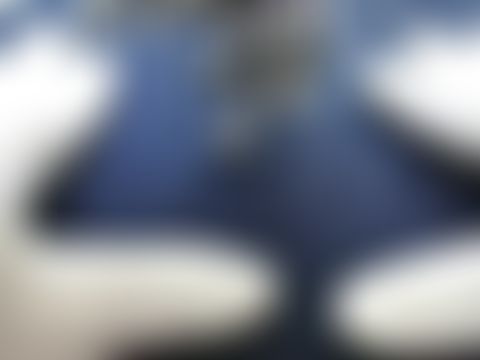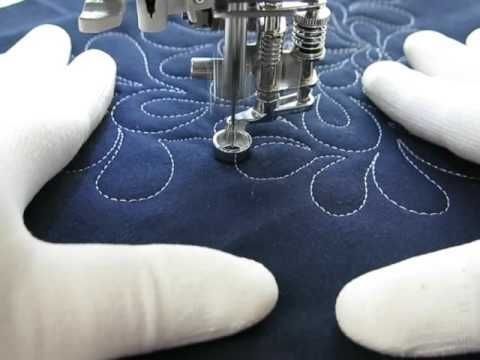 "I'm a seamstress and I'm a big fan of Rasant threads.

This box gives me 10,000 m for an excellent price and works out heaps better than buying by the reel.

I use it in all of my machines - both industrial and domestic. Works well for overlocker, gives beautiful buttonhols and I use it for hand sewing too.

This thread does not shred no matter how fast I sew, so my machines are pretty clean and lint-free."

- Jan, a Happy Customer


Ready to Grab a Box & Save?
Add to Cart & Try it for yourself Now.





Not familiar with Rasant?

I'll tell you more about the brand later :-)


First - I'd like you to know About the thread itself... and Why it is the best kept secret of sewing and quilting teachers - especially this colour!

Alongside Gutermann Threads (which we all love), Rasant is one of the world's best known and most popular brands of sewing thread.

Made in Germany

by the Amann Group, Rasant Thread is famous for its consistency, durability and tensile strength - suitable for a wide range of machines.

Including:
Domestic Sewing Machines

Industrial Sewing Machines
Overlocker / Serger

Coverstitch Machines
Embroidery Machines

Long-Arm Quilting Machines



Rasant 120 Thread is a Core-Spun Poly Cotton.
In other words, this means it is a polyester core thread that is wrapped in cotton. It provides the strength and durability of polyester with the feel and sew-ability of cotton.


What is "Core-Spun", exactly?
It tells us about how the thread is actually made.
You see, threads are basically fibres twisted together by spinning to form a continuous length - the result of this process is simply known as a "spun" thread. This is how threads are commonly made.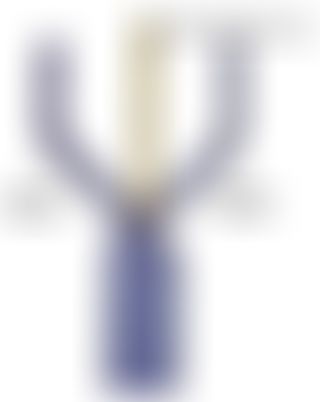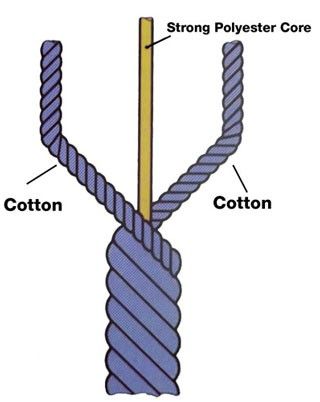 Core Spun takes it one step further - by having a core in the middle of the thread itself, and covering this core completly by spinning a layer of fibre outside of it - forming a core-spun thread.
What does "120" actually mean?
It's the thread weight.
Thread weight is the thickness of thread and works on a scale, typically between 30-120. The higher the weight number, the thinner the thread, so 100 weight thread is thinner than 60 weight, for example. This means Rasant 120 thread is superfine, strong, yet gentle to your fabrics - even delicate ones. Best use 70/10 or 80/12 size needles.
What's the Benefit of using a 120 Core-spun Thread?
In short: it's Fine yet Strong - ideal as a sewing thread.
More Durable - that means you can sew more because it breaks less.
Minimal Shedding - keeps your machine happy & healthy for years to come!

Less Shrinkage - better at hight temperature for washing & ironing.
Finer Than Most - so that makes it easier to thread for you!

Colourfast - no worries about colour runs onto your quilts or garments.
Higher Twists - gives better resistance to rubbing and wearing.

Knots & Kinks Resistance - enjoy snag-free smooth sewing all the way!

In Fact, Don't just take my words for it. Instead...
Expereience it for yourself.
Simply Add to Cart Now.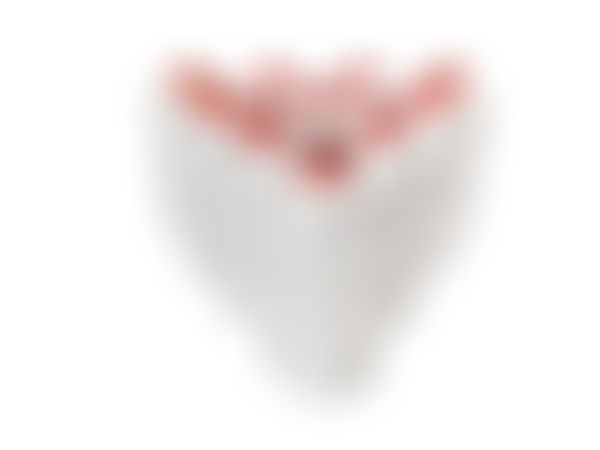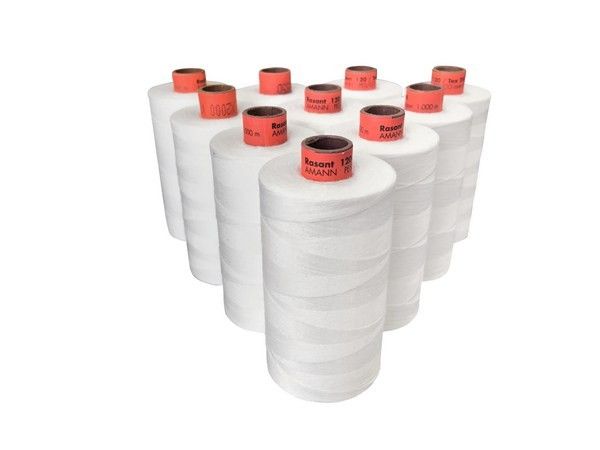 "Rasant makes good quality thread, nothing like the rubbish bargain bin thread at all and you can't beat the price for the amount you get.

I have always preferred to use this brand of thread and they usually cost me about $7 to $9 dollars per spool at the shops, will definitely be ordering from here on.

Sure you'd have to buy it by the whole box, but it's worth it for the saving and I can easily go through 10 spools."

- Diane, a Happy Customer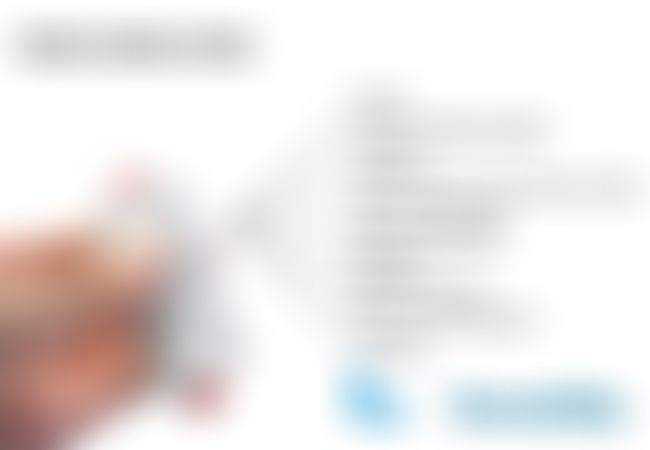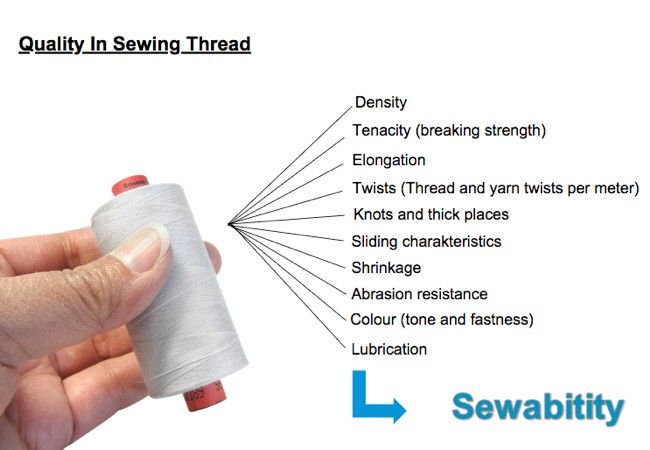 How is Poly / Cotton Blend Better than 100% Cotton or 100% Poly?
Great question!
In short, poly core cotton thread has the look and feel of traditional pure cotton threads with the strengths & flexibility of a blended fibre. Long arm machine quilters espeically love it, because Rasant thread is easy to use, gives beautiful results, and breaks less often when using a long arm machine.
Now let's look at the
Pros & Cons
of Cotton and Polyester fibres in a thread...
100% POLYESTER THREAD
In an industrial setting, polyester fibre dyes extrememly well and offers superior colourfastness. Pure polyester thread is strong and will generally outlast pure cotton thread - it is also cheaper to produce in most case. These are the pros, and good reasons why 99.9% of all store-bought clothings are made with 100% Poly threads.
However, being 100% synthetic, polyester thread can be affected by heat and static electricity, which cause issues during the act of sewing. How come?
Because using synthetic thead on synthetic fabrics can create surprisingly high needle temperatures and generate high levels of static electricity which can often result in missed or slipped stitches when the thread loop fails to form properly under the needle plate.
This can also lead to thread shredding and stretching - which can cause puckering and jamming the machine - espeically when the thread is a super cheap, bargain basement quality.Not recommended.
100% COTTON THREAD
Pure cotton fibre is stable and it generally has little to no stretch. Being a natural fibre, 100% cotton isn't affected by heat or static. That means it doesn't interfere with stitch formation but lacks tensile strength and long-term durably compared to polyester.
Even though your machine generally
loves
stitching with cotton, a poor quality thread made with inferior short cotton fibres will still deposit more lint than polyester, gunk up your machine, and may lead to expensive repairs. You
do
get what you pay for - espeically in sewing thread!
That's Why I Always Remind Everyone....
If you've already spent GOOD money on a decent machine, don't go CHEAP on threads. Because the risk is just
not
worth it.
Instead, simply choose a high quality thread - such as Rasant - that combines the benefits of both fibres, so you can avoid headaches and
Enjoy the BEST
of both worlds!

"I had so many problems with my sewing machine until I tried the Rasant thread.

I thought it was pricey (for polyester) at first, but after using it found it was worth the cost - no more problems!

It was a relief to know that my sewing machine was not the culprit - the cheap thread was!

Nothing takes the fun out of sewing as fast as thread breakage and fraying, and my new thread solved all of my problems just being itself.

I would recommend this thread to everyone - don't skimp on cost, cheap thread buys you headaches and it is not worth it."

- Deb, a Happy Customer


If You're Also Sick of Problems Caused by Poor Thread...
It's Time To Get Yourself Something Good.
Your Machine Will Thanks You :-)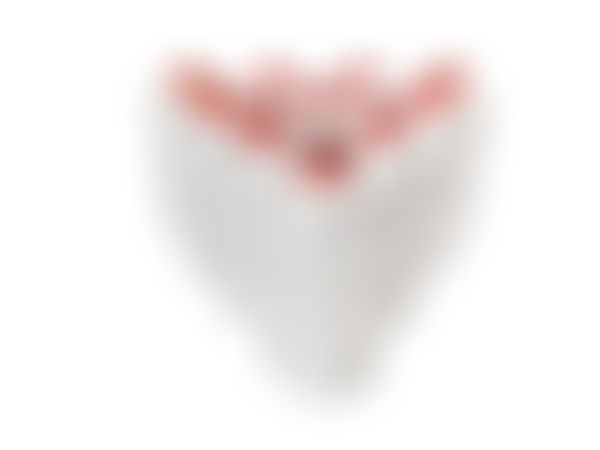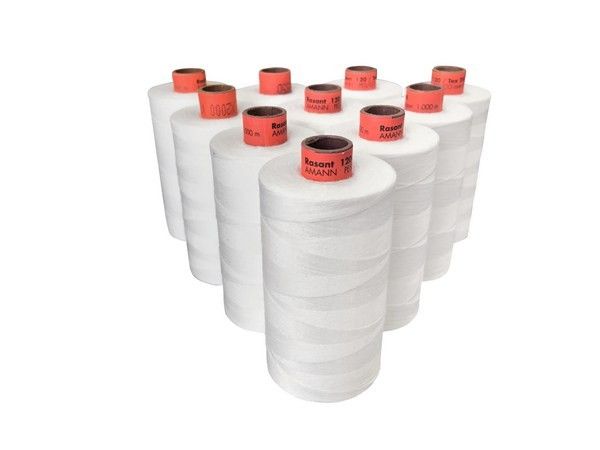 Don't Pay RRP at

$8.99

per reel - you can

SAVE

by bulk ordering instead!

At

1000m

per reel, and

10 Reels

in a Box (you do the math)....
.
This box of premium all-purpose sewing thread are the
best value
for your money -
Made of
100% long-staple Cotton, wrapp around a fine, durable polyester core
- it's perfect for quilting & garment sewing - you can also use it for a wide variety of fabric types & weight.
Better still - you
can use it for your

sewing, machine embroidery

AND

overlocking
too :-)
Hey, with
10 reels
here,
you can cover a lot of projects!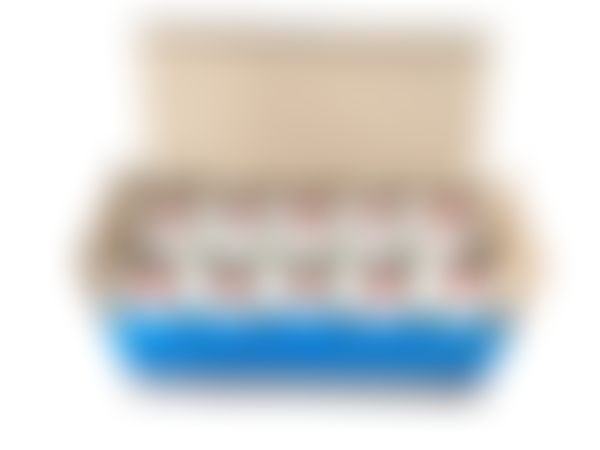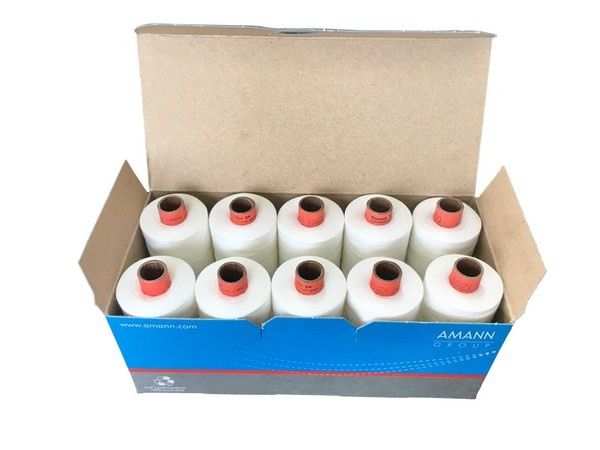 Better Still...


You can stop agonising over picking the perfect colour for quilting... because using
X2000 White
thread on quilts look stunning - either as a cotrast or matching!
Take a look at the photo below...
How's this for showing off your quilting?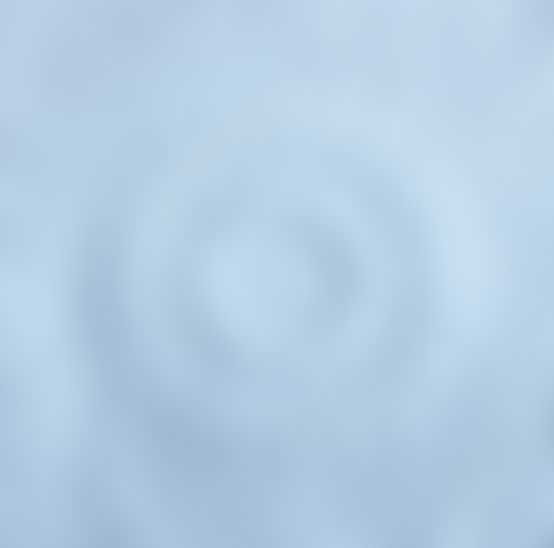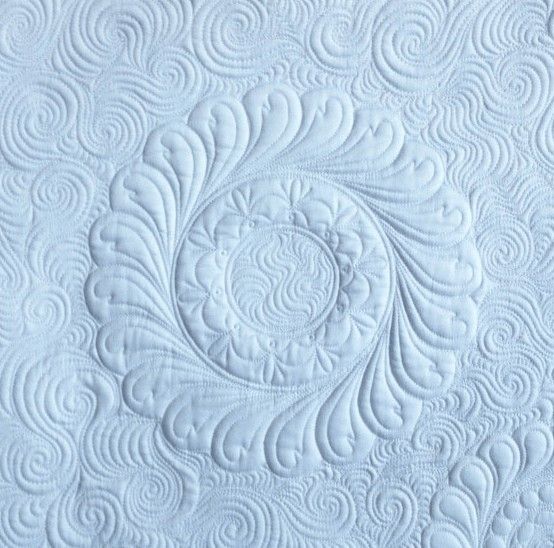 So You Love to Sew.

And having the Right thread is important to you.
Rasant 120 Core-Spun Cotton / Poly thread is the most versatile thread that suits the widest variety of fabrics. It's so
easy to take care of
garments that use it....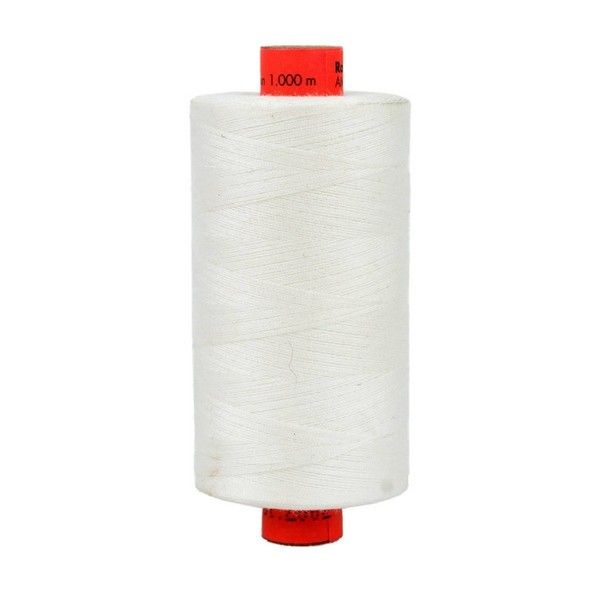 Care Instructions:
Machine Washable up to 60 C
Do Not Bleach
Tumble Dry at normal temperature (warm)
Iron at high temperature (up to 200 C)
Dry Cleanable




Not all thread is made equal.




Rasnt 120 thread is

suitable for using with most fabrics

and, let's face it, the

quality is just about the best you will find

anywhere - and works out better value than Gutermann!
Your Rasant Cotton / Poly Sew-All thread gives you the BEST of all world - because it combines the excellent finesse and resilience of silk, the softness and matte finish of cotton, with the
strength and durability
of polyester.
This means you get to relax and enjoy
knot-free
and
lint-free
sewing, knowing that
your machine is also happy and healthy
too!
Instead of running to the shops and buy one or two reels at a time, having enough on hand means you will have plenty of reliable threads to play around with... and
the savings you make - by buying bulk - goes toward more fabrics. Why Not?!
Ready to Grab a Box & Save?
Why Not Add to Cart Now :-)


"I'm new to sewing and bought some cheaper thread to practice with my new Brother, but ended up having all kinds of issues where some parts of zig zag stitches were missing.

I though it was the machine until a lady in class suggested it might be the cheap thread, and handed me her half-reel of Rasant to try. I did and was surprised that I had ZERO problems - so I've just ordered this box, which should last me a while.

Highly recommended this and I will just buy this brand from now on."

- Jacqueline, a happy customer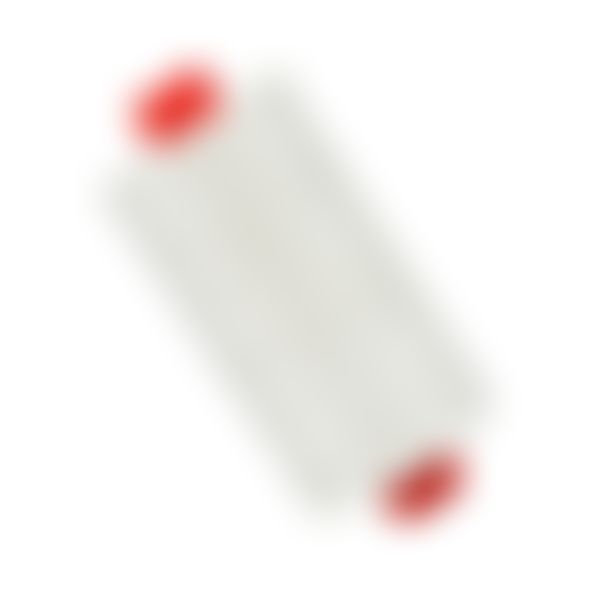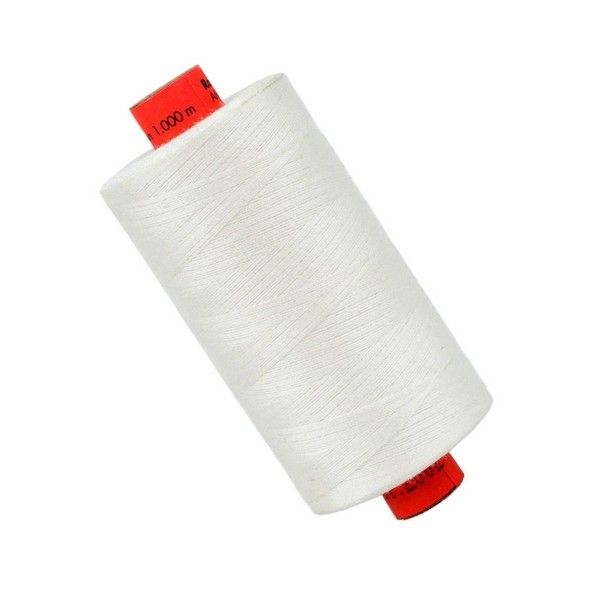 Did You Know...?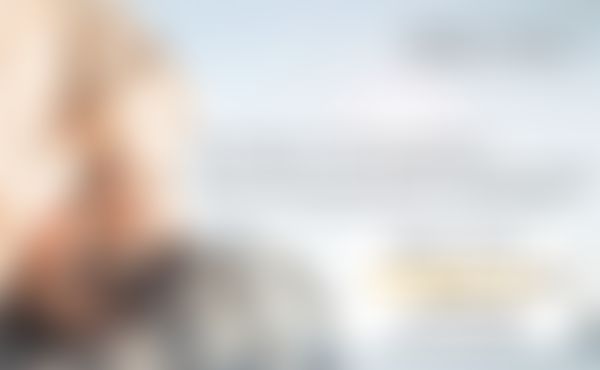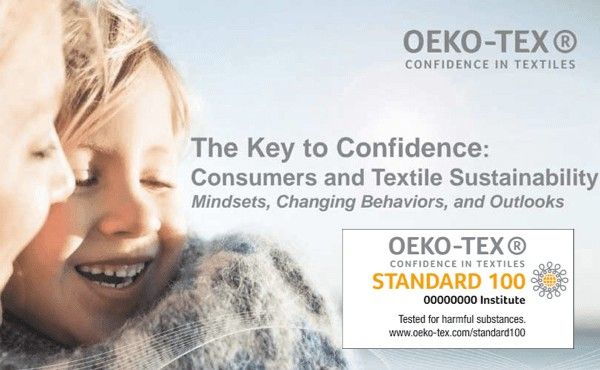 Rasant Thead is one of those
rare
products that holds
OEKO-TEX
certification.
What Does That Mean to You?
Safe to Wear - tested to ensure it is free of chemical & harmful substances

Transparent - raw materials are sourced responsibly from traceable origins

Sustainable - ethically produced by people under fair employments
Peace of Mind - strigent quality control for consistency & reliablity

So You Can

Rest Assured

- knowing your hobby is directly contributing to doing GOOD in the world :-)
Loved by sewists all over the world
- it is one of the
MOST reliable & versatile
threads and perfect for stitching with sewing machine / embroidery machine / overlocker / coverstitch as well as hand sewing.
Suits BOTH
domestic
and
industrial
machines too!


Got Lots of Sewing to Do?
Grab a Box and Get Started Now.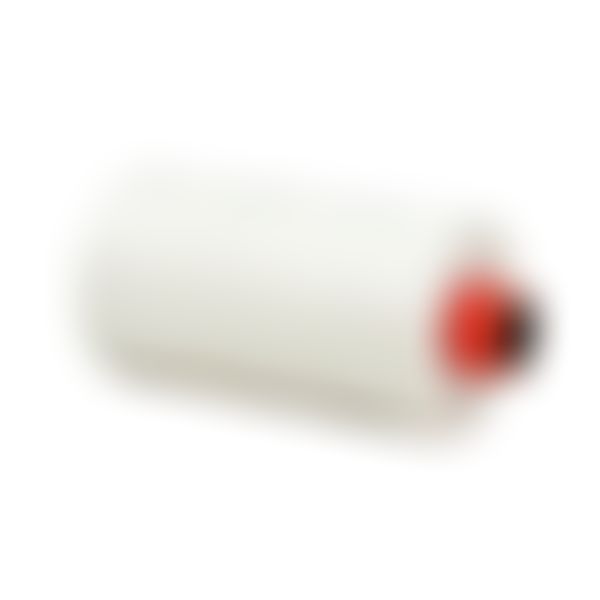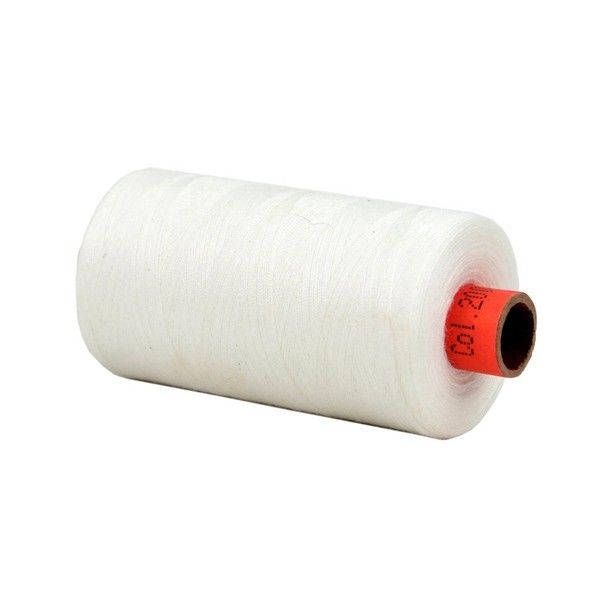 "I love this [Rasant] thread... I just recently tried it and was thrilled with how it sewed.

It just sews with stitches and no breaking. Does not knot up or pill.

The spool it self is slightly larger than the normal spool, but not by much. You get 1000 metres in each... and I like having the whole box around because I hate to run out.

It is the only one I will use from now on."

- Laura, a happy customer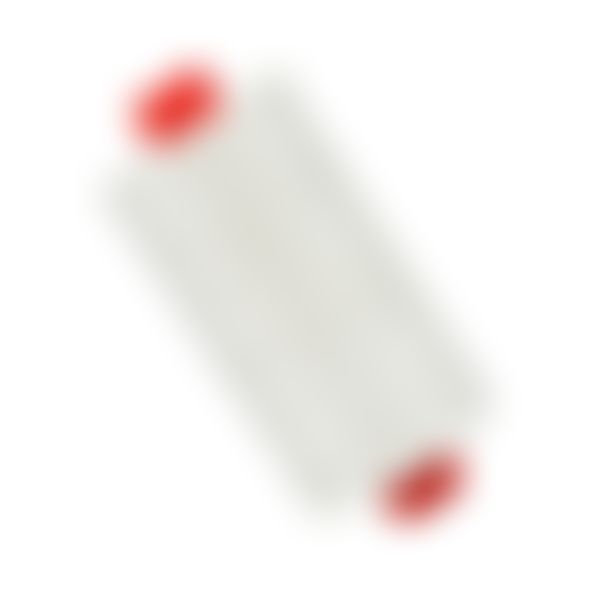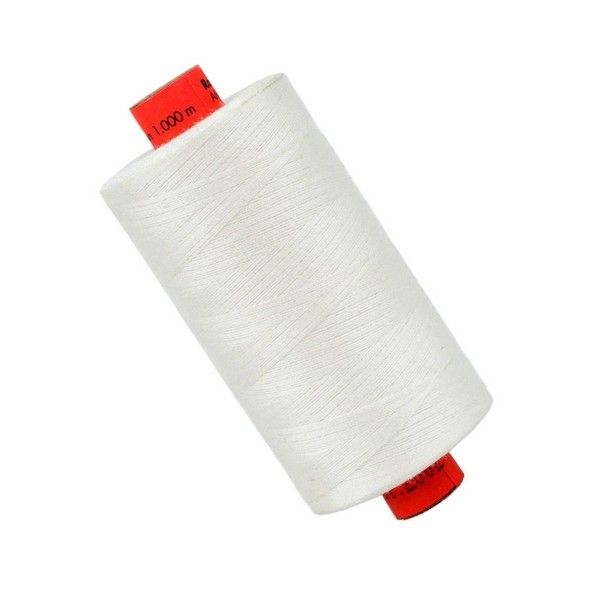 Reasons WHY Everyone

Loves

Rasant Threads...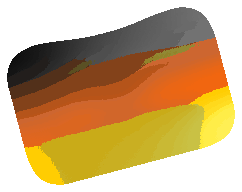 Made in

Germany

- where reliable quality is ALWAYS ensured.
Finer Thread means it's fast &

effortless to thread

. No worries!
No fiber lint - to

keep your machine in top condition

in between services.
Fade-resistant & colour-fast.

No worries

about thread colour running.
Suitable for

wide range of fabrics

- so you don't have to think about changing threads when you finish one project and start another!

Perfectly spun with no thick and thin areas for

optimum seam security

- so there won't be any "whoops" moments....
Designed to be used for both domestic / industrial

machine sewing

and

hand sewing

- one thread is all you need!
Great for piecing & quilting - pure, long-staple cotton wrapped around a strong polyester core. You get to enjoy the

best of both worlds

.
Resillient with LOW Breakage -

perfect for long-arm

quilters!

Use it for

overlock

and

coverstitch

machines too - create smooth and

durable

seams

Strong enough for

buttonholes

and for sewing on buttons - perfect for kids' clothes!
Fine results with a rich

matte

finish

for machine embroidery - just right for embellishment & decorative stitches!
Suits most machine needles - best for

universal needle

size range between 70/10 to 80/12

Best Value

of

10 reels x 1000 metres

- neatly presented in traditional packaging.

Great Gift

for yourself - or for the seamstress who already has everything!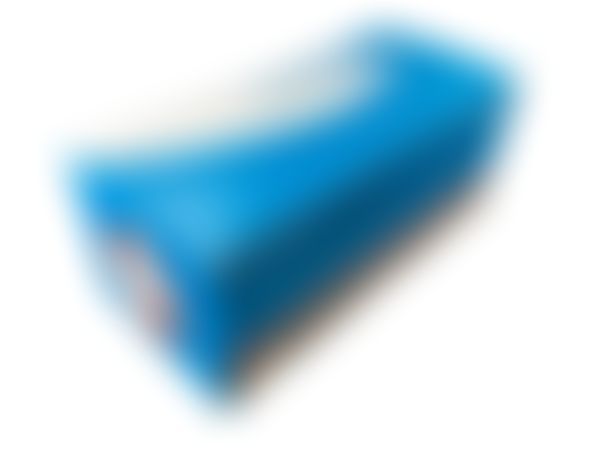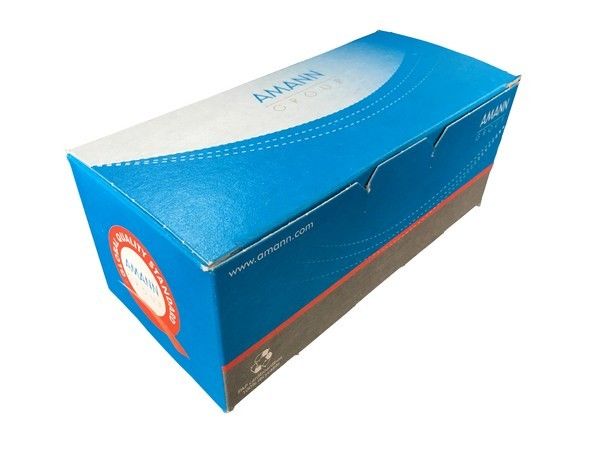 "Rasant is the only thread I will ever buy again. Cheap threads break and lint up the sewing machine so they are not worth the hassle.

These rolls are larger than the regular Gutermann and they work out so much better by the box of 10.

I will definitely buy these again."

- Heather, a happy customer


Ready to Try?
Why Not Add a Box to Cart Now.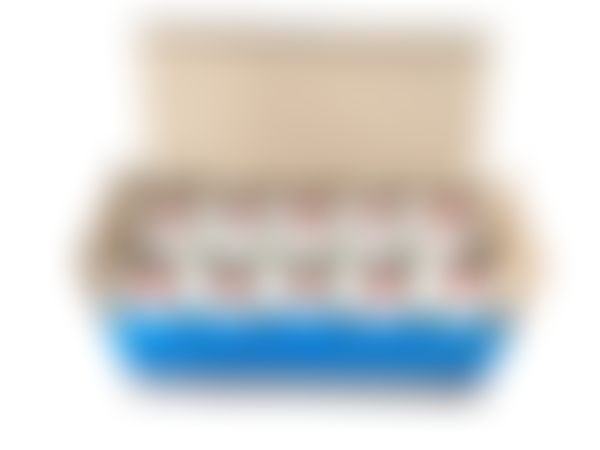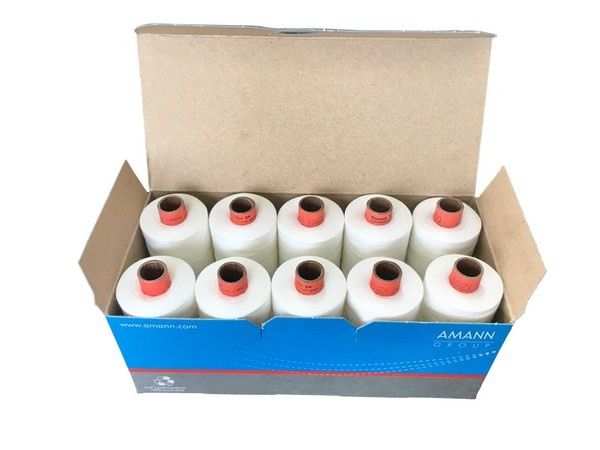 This box of Rasant thread is NOT for you if:
You are choosing price over quality
You are after a box of assorted colours

You are looking for embroidery thread with a shine (this one is matte)

This Thread is ideal for:
Beginners / Students who are starting out in sewing

Sewing machine owners who won't risk wrecking their machines

Experienced seamstress who want to have quality thread on hand

Prolific Quilters who has no time to run and match thread each time

Costume makers needing the thread to blend in perfectly

Occasional sewist sick of never having any thread around in a hurry!

Someone close to you, who has everything and loves to sew........

If any of these sounds like you, we're ready to get your Rasant Threads on its way to you, Delivered

anywhere

in Australia!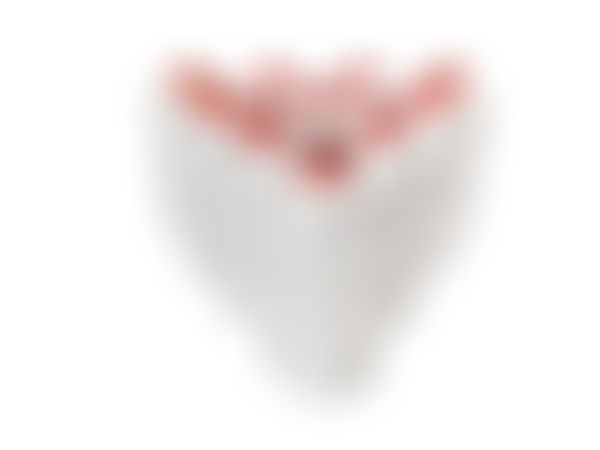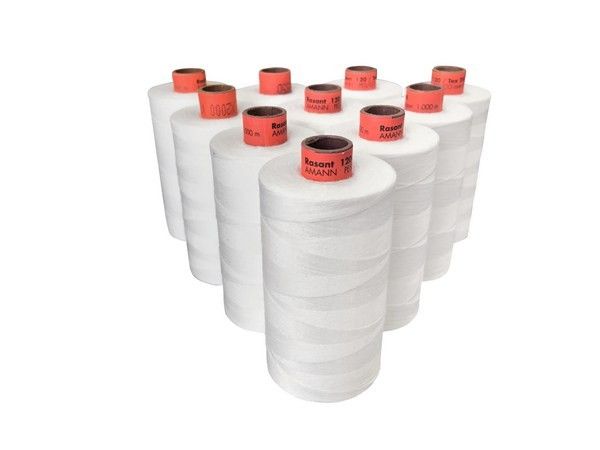 So the Only Question is:
Should you get just ONE box for yourself,
or Grab a Second box for a friend?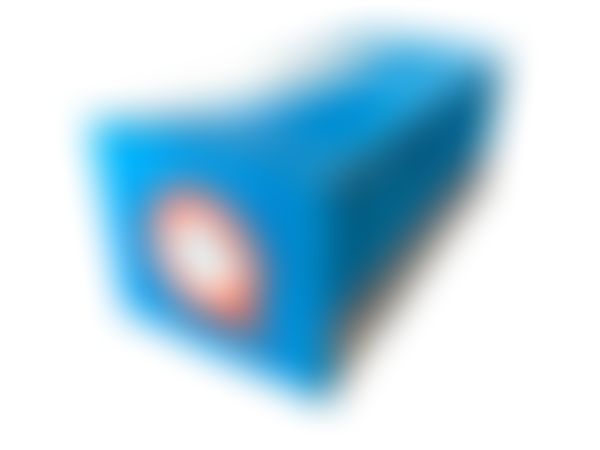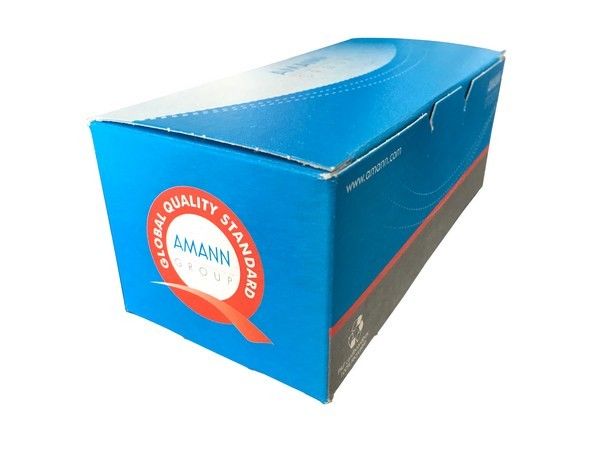 Sounds Good?

Simply Add to Cart &
Grab Yours

NOW
Easy Returns - 60 Days Money Back
Still Not Sure? That's Okay.
We understand. Because sometimes it's hard to know if you really want something, right?
Especially when shopping online!
That's why we provide 60 Day Money Back Easy Returns* to support you.
Because we know sewing - but You Know Best :-)
Your No-Worries
~ 60 Day ~
100% Money Back Guarantee...
Your purchase from us comes with our 60-Day Easy Returns option!*
In the unlikely event if it doesn't work for you in any way, simply contact us. You have sixty (60) days to try things out.
There's no rush. Take your time.
Beacuse we want you to have plenty of time to feel absolutely certain that you're enjoying what you've chosen!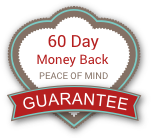 If you're not 100% happy - simply let us know and return the item in
brand new condition
, including
all original packaging intact
.
We will send you a full refund (excluding postage) promptly and courteously - No Worries!
Ready to Give it a Go?
Simply Add to Cart Now.
* Looking for the fine print? Check our terms & conditions for details*
Payment to Suit You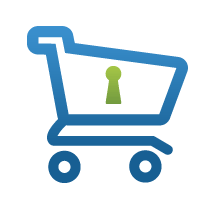 Shopping Online is Secure with us!
Just so we can get your item to you ASAP, we ask that you
complete payment within 5 working days
from committing to buy.
Please
let us know by email
if you would like to make other arrangements, such as waiting to purchasing other items for combined postage or waiting for pay day.
PayPal
- We reccomend payment via PayPal because it is fast, easy and secure. Simply choose
PayPal
when you check out.


Shop Now, Pay Later
- Want it NOW and can't wait til pay day? No worries. Just use
Afterpay
or
zipPay
when you check out. They will look after your installments, and we send your order now!


Layby
- If you're happy to wait, our good old-fashioned Lay-by is easy and stress-free. Simply choose
Direct Deposit
at checkout, transfer the first instalment (a quarter is ideal), and send us a quick email to confirm your layby. We'll send your goods when it's all paid in full.

Credit Cards
- To pay with
Visa
or
Master Card
, please
choose
Credit Card
as your payment method when you check out. Nice and secure.


For
American Express
, make sure you choose
PayPal
and follow their prompt to checkout with your AMEX card (instead of PayPal funds). You don't need to have a PayPal account to do this.

Bank Transfer
- Choose
Direct Deposit
as your payment option and our bank details will be made available to you on checkout.
NOTE:
Please use your name with a post code as Bank Reference when making payment. If you have an order reference starting with "N", you can use that one.

Remember
to
send us a quick email
whenever you've done a Bank Transfer, so we can keep an eye on your payment!
IMPORTANT:
Because your order is processed promptly once funds are cleared, there won't be time to make changes to shipping details, So
When You Complete Checkout
please help us by double checking we have the following:
Correct Physical Address

. Most of the time

PO Box

is fine, though we may ask you for a physical address if we end up using a courier instead of Aust Post.


Phone Number

for the delivery driver.

Any Special Delivery Instructions

.
Order Now - Before You Miss Out!
Delivery
Now, Let's Get Your Order On Its Way To You!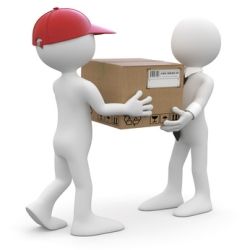 How long will it take to receive my order?
All fully paid orders placed by 5pm Monday to Thursday will be processed overnight and ready to send by our warehouse - normally the next day or following business day.
Orders placed on Friday and Weekends will be processed on Sunday night - because our warehouse operates Monday to Friday except Public Holidays.
Once it leaves our warehouse,
the actual time frame is up to the delivery services
. This can vary depending on your location and road conditions.
Any delivery time estimates shown are
estimates only
- so please use it as a guide line.
You'll receive a few email updates from our system as your order progresses, so please stay tuned on these!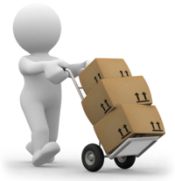 How will my order be sent?
We use a dispatch system that works out the most efficient way to send your order.
This way the postage works out fair and reasonable, and your parcel reaches you quickly as well -
because we know you can't wait!
That means your parcel
may reach you by either

Courier

or

Aust Post.
In general, larger items tend to be delivered by couriers, while small items tend to go by Aust Post.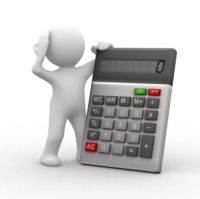 How is my postage calculated?
Great question.
Depending on
weight
and
dimension
, some times we are able to do Flat Rate across Australia, so the postage is the same no matter where you are.
Other times we use the Built-in Calculated system provided by Aust Post, and your postage is calculated
based on YOUR location.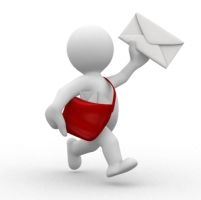 Can I get it delivered to my P.O. Box?
Depends on the item (and its dimensions), because
Aust Post have size restrictions
and couriers are NOT allowed to deliver to a P.O. Box.
Please check with us when in doubt.
If you have nominated a P.O. box, and the item is within Aust Post size, then it will go by Aust Post. Most of the time, this
is
the case.
When your item is too big, or being sent directly from our supplier, then we need you to provide a physical address so we can send a courier.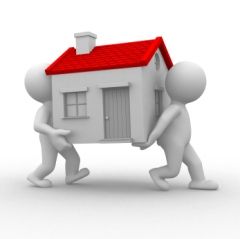 Can I get my order sent to a different delivery address?
Your sure can!
When you check out, you can choose to ship your order to your billing address or a different address.
Simply choose the second option, and then fill in the shipping address of where you want you parcel sent.
Please double check we have Your Correct Address so your order can find its way to you!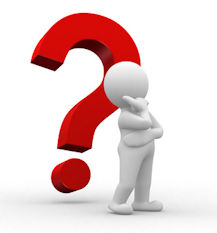 What if courier services are not available in my area?
Some locations are outside of courier services....
In these cases we CAN arrange for your order to be deliverd to your local post office.
But please
provide us with a street address
(street number & name) - even if it is the only Post Office in town - as if it is an office address.
A phone number would help too - this will avoid delays.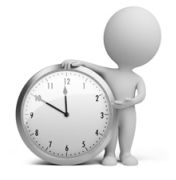 What if I need my order urgently?
No worries, we will do our best. Just let us know.
Please give us as much notice as possible - especially for special occasions like birthdays!
In most cases, we CAN
arrange an upgrade
from Regular Post to Express Post for a little extra.
Please contact us first so we can update your invoice to show the correct amount.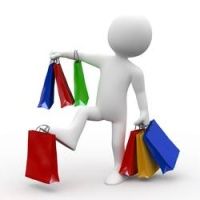 Do you offer combine shipping?
I want to order more than one item...
Sure! Please
"Add to Cart"
for all the items you want and let the system work it out for you.
If you're unsure, let us know.
A quick message is all we need.
This way we can double check the postage for you. Simple!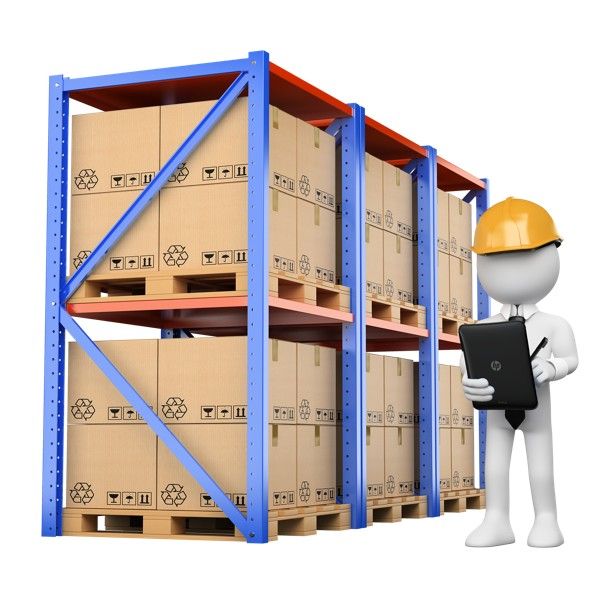 Can I pick up my order?
No. Sorry - unless you're picking up furniture directly from our supplier.
Because most of our items are located in a commercial warehouse - with
NO public acess
.
There is no shop front - because that's how we can pass on the savings to you!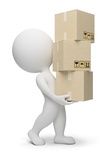 Some useful things you might want to know:
Combined Shipping

- We are happy to combine shipping for multiple purchases based on the combined weight and dimensions of your items, so add what you like to cart as you go, and check out our shop to see what else you like... you never know what you might find!

All items we sell are

Stored in a Clean and Smoke Free Environment

so You can Rest Asured they will be In Top Condition when they arrive at your place.


Packaging & Sending

- All your items will be packed well and we do everything we can to make sure you package arrives safely. In the unlikely event something does go wrong with your package, please contact us via email. We do our best to resolve any concerns.


Prompt Shipping

- Your package will be sent to you promptly once payment is cleared. In most cases it will be dispatched the next business day.


Packaging Materials

- We endeavour to support "green policies" and recycle

clean

packaging materials whenever possible. Brand names on packaging material may not necessarily match the content.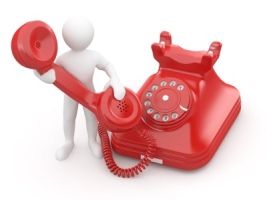 !!! IMPORTANT !!!
The Courier Needs Your Phone Number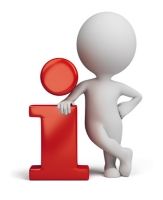 When you're completing check-out please
make sure your

best day time phone number

is included - because the courier requires a phone number.
Generally they may never ring you - and they tend to just turn up anyway. But their office needs to have your phone number on file for "just-in-case".
If you have any special delivery instructions, please let us know.
It is
best to providing these details by

sending us a quick message
- this means your parcel will be dispatched to you faster.
Act Now and We'll Get It To You ASAP!
Why Shop With Us?
Because we're here for you.
and your sewing needs.
Sew Much Easier is founded
by
a sewists,
for
fellow sewist :-)
We're a surprisingly small team that put a great deal of thoughts into what we do and how we do it. We stock only a handful of curated sewing goodies - each one carefully
hand picked and tested
ourselves.
Everything we stock
only
make it to our online store
if
we absolutlely LOVE them - for our
own
sewing. Because we're only interested in handing over
what YOU would be happy with
.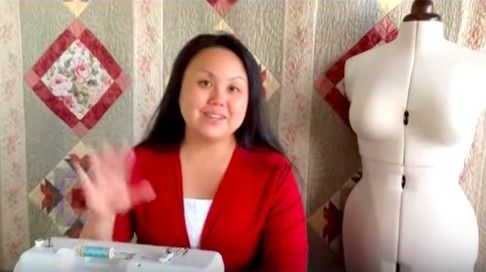 Hi, I'm Shelley.
I confess that I'm a fabric addict. And I love nothing more than geeking out over the ins-and-outs of sewing machines - and all the bits that come with it. Presser feet are my specialty :-)
I've been
sharing my passion
of sewing all my life - with a career in fashion design and patchwork teaching - and now
I serve fellow sewist everywhere
by delivering sewing goodies to your door. And that's only the beginning.
Long after your first purchase - whether it's a sewing machine, dressmakers dummy, or some bobbins - we'll be there to
celebrate your joy
in the simple act of making something by hand.
Simply drop us a line and...
we'll be there whenever you need help. Any time.

xoxox
P.S.
I know you're a savvy shooper. And you understand the value of
Buy Well, Buy Once.
Because you want to be
100% confident in the quality
of your purchase, so that you can be 100% confident in your sewing!
That's Why...
I'd like
to make sure You are

100% Happy
- so take your time, take a couple of months - get to know your sewing goodies from us.
And in case you change your mind - No Worries. Because shopping online should be stress-free!
Give it a Go Today. You'll be glad you did.
So, Go Ahead!
P.P.S.
Join
Thousands of Happy Sewists
Australia-wide, and be part of our caring creative community. Contact me (Shelley) any time for technical advice or anything sewing related.
Stay in touch - I'm here for you
:-)
Last but Not Least...
When you've made something with goodies from us...
Remember to send me a photo.
Because I'd LOVE to see Your Work!
Got a Question?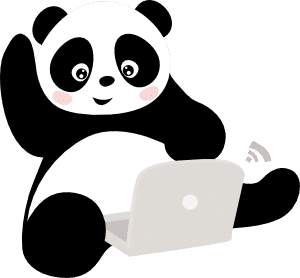 Where Are We?
While Melbourne is our home, most of our goodies are kept in a commercial warehouse in Sydney. They aren't open to the public and there's NO shop front.
That means for most items...
We are Not Able to Offer Pick Up.
Instead we provide fast & low cost delivery to your door :-)
The Only Exception is for Furniture - pick up can be arranged from the supplier directly.
Would you like
more information
on this item?
Can we
clarify anything else
for you at all?
Please feel free to Call

1300 88 11 59



or Send Us a Message anytime

.

Your message will be responded to ASAP, usually within 24 hours and during business hours, Monday to Friday 9am to 5pm Australian Eastern Standard time.

In case the phone line is busy - please leave a clear message with your contact number (including area code) and we'll call you back.

Cheers

!



Resent Thread

By:

Desley Bartlett

on 8 August 2022

Great service. Product arrived in good order and on time. Very good price even after the postage was factored in

(5)
Rasant Cotton

By:

shirlandg335718

on 26 October 2020

Thank you very much for your very prompt delivery of my box of White Rasant Cotton. Best cotton ever I love it & so dose my sewing machine and everything I make. regards Shirl.

(5)