Schmetz Sewing Machine Needles - Variety Pack
LAST ONE!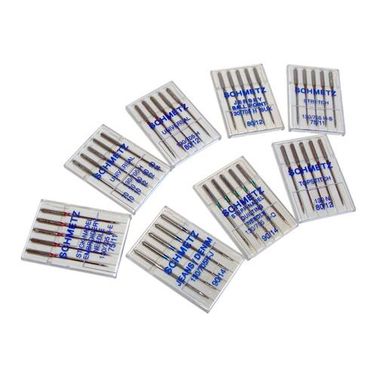 Click to view larger images or other views or videos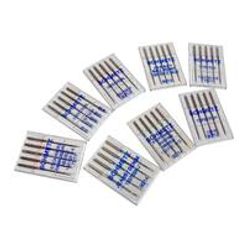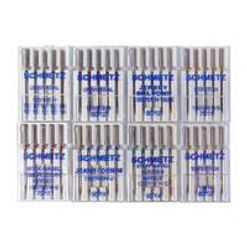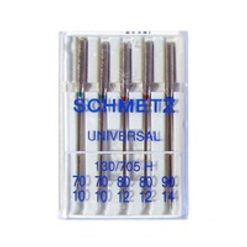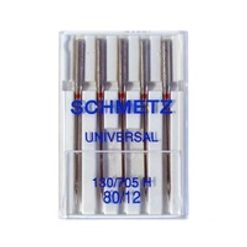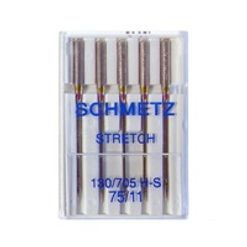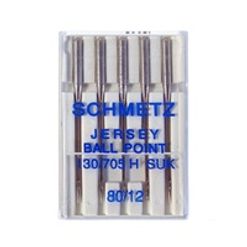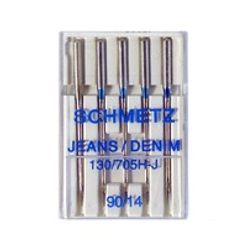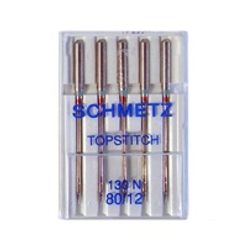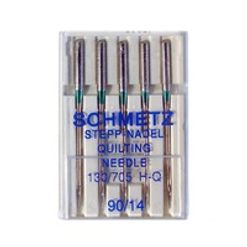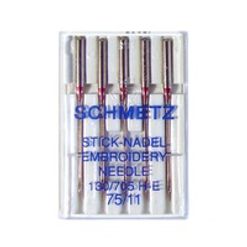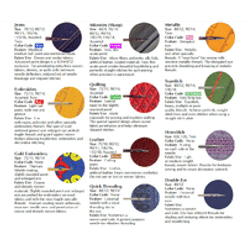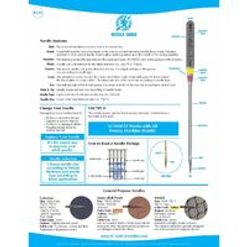 Swipe for more. Tap to enlarge
Click to view larger images or other views or videos
28,717 Happy Customers Served
Warning
:


Do Not begin sewing

without
spare machine needles
find out why...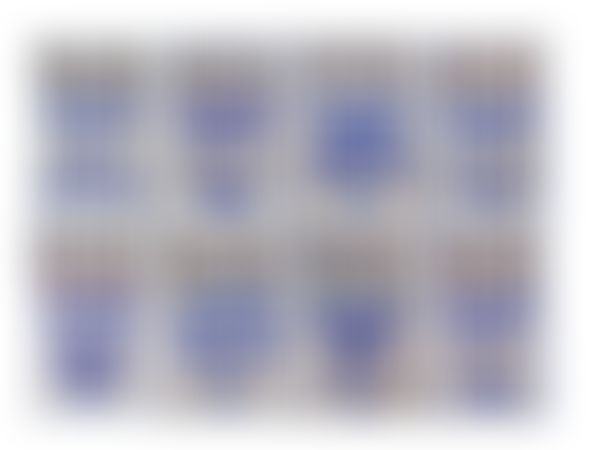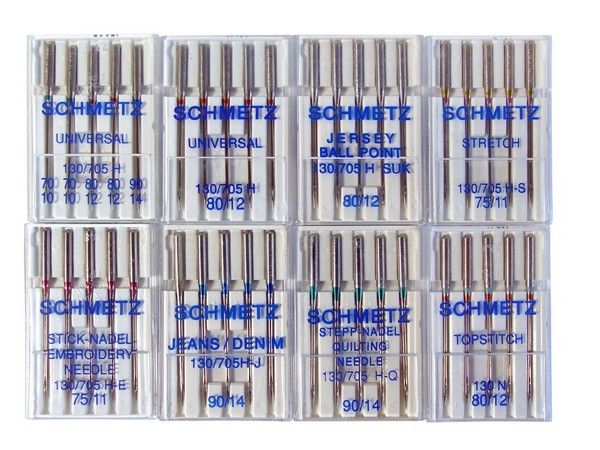 How many times have you been
in the middle
of a project and your trusted sewing machine has
decided it doesn't want to sew
?
Because the fun part of sewing is *actually* sewing - NOT fighting your machine and trying to identify the cause of problems.
Surprisingly, the most common problems are instantly solved - just by putting in a fresh needle (or using the right type)!

" I used to have issues with uneven stitches, and always assuemed it was my machine. Turned out that a fresh neele was all I needed!

I never realised what a difference a sharp, new needles could make in a sewing project. These worked perfectly with my basic little Janome JR1012.

It's nice to always have new needles in a variety of sizes and types on hand. I can't believe how much I'm enjoying sewing now!"

- Kylie, a Happy Customer


Would you believe....
The Secret

of snag-free Sewing

is a sharp NEW Needle by Schmetz.





Hey, it's the

simplest

trick. But it WILL make a

huge difference

.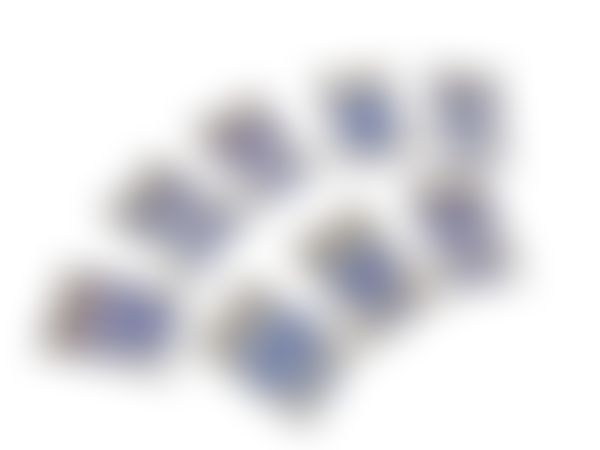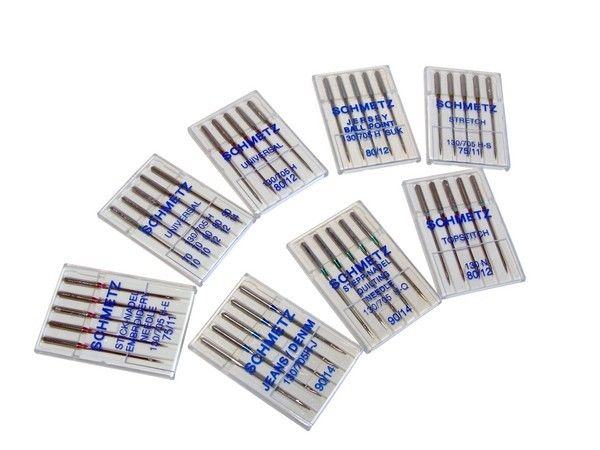 Maybe You Don't Need a New Machine...
Grab Some New Needles & See the Difference Now.



Did You Know.....
The most likely
cause for you machine to skip or uneven stitches
is
the machine needle
.
Because damaged or worn needles can result in:
Broken or Shredded Threads
Skipped or Uneven Stitches
Puckered or Damaged Fabrics
Popping sound made by the sewing machine.
If your machine was sewing fine and suddenly decides to do something weird,
change your sewing machine needle.
Best Practice
Get into the habit of using a new needle at the start of each project. Also, change your needles after 8 to 10 hours of sewing.
When Was Your Last Needle Change?
You'd Probably Need To Do It Now.

What makes Schmetz Variety Pack so special?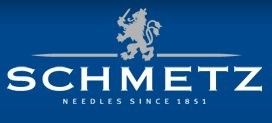 Genuine Schmetz needles - a

trusted German brand & Neelde Expert since 1851

so you know you're getting quality & reliability

All different needle types -

conveniently packaged for your sewing projects

Bulk purchase for best value -

don't run out in the middle of you all-important project!
Now, take a look at these needle we got here.....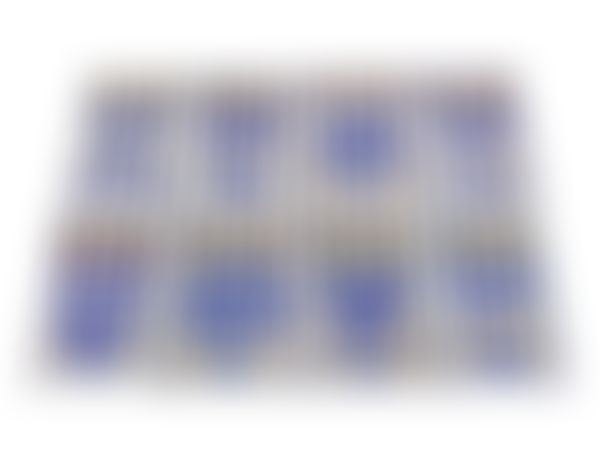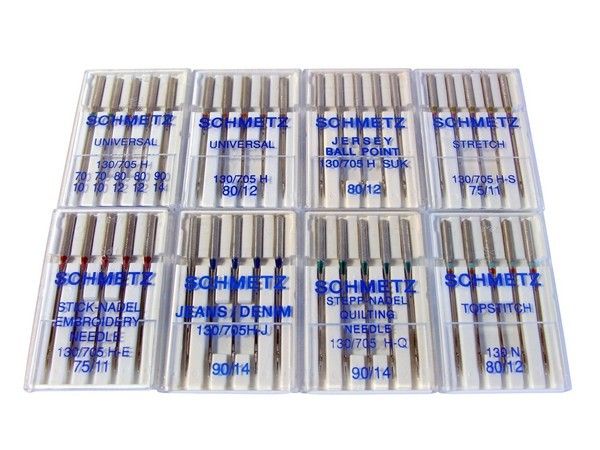 This pack contains 1 x

Pack of 5 Needles

of each of the following:
Universal Assorted Sizes

Universal Size 80 / 12

Ballpoint / Jersey 80 / 12

Stretch 75 / 11

Large Eye Easy-thread / Embroidery 75 / 11

Jeans / Denim / Canvas 90 / 14

Quilting 90 / 14

Top Stitch 80 / 12
Sounds Good?
Why Not Give Them a Go...


"I purchased these needles after speaking with a certified sewing machine repair mechanic.

He says Schmetz makes the best needles, and having a decent choice available for any project you might want to start is like always having the right tool on hand in your garage.

So I took his advice and bought these. I love them.

They are sharp and smooth and don't break easily. I like the variety pack. Getting them in bulk works out better vlaue than running down to the shops each time I run out. Awesome!"

- Judy, a Happy Customer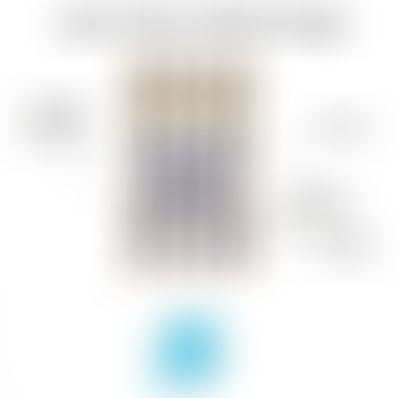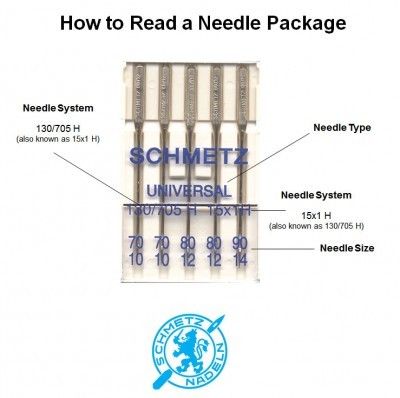 What do the needle sizes mean?
All the numbers associated with sewing machine needles can stop you in your tracks.
It seems confusing because they are using a European and American labeling system.
It's actually a simple labeling system:
The American system uses 8 to 20,

8 being a fine needle

and

20 being a thick heavy needle

.

European sizes range from 60 to 120,

60 being a fine needle

and

120 being a thick heavy needle.

NOTE:
You may find a needle size listed as 90/14 or 14/90.
The order of the numbers does not effect the size.
Remember, needle size is listed in both European (metric) and American (imperial). The order in which they appear is not important.
For Best Results....


Always test on a scrap of the fabric you intend to use first.
Remember to experiement your thread / needle / fabric combination, and then try different machine settings until you get it perfect.
Taking the time to do this WILL save you time :-)
This is especially important if you have a challenging fabric, or you're unfamiliar with the project.
Because You Want to Avoid Unnecessary Unpicking. Right?
Hate Unpicking?
Start by Having the Right Needles.

Get to know your sewing machine needle....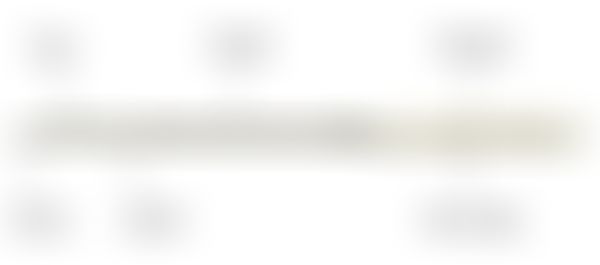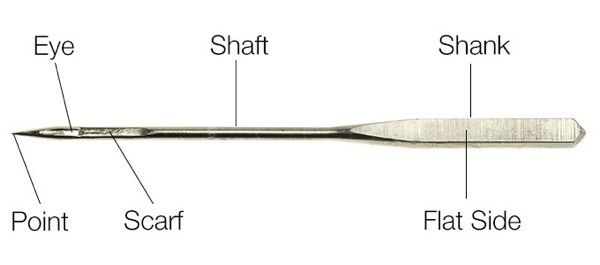 Will this needle fit MY machine?
Yes! Because Schmetz works with ALL sewing machine brands.
Take a look at the needle on your machine now - does it have a
flat
side?
If it does, then these needles will definitely fit :-)
Would it Fit Your Machine?
Most Likely - Try 'em on Now.


"Schmetz needles are my go-to needles for my sewing machine.

They fit most any type of machine and they hold up well also. I have tried other needles before, including Singer needles, and they just don't have the quality of schmetz.

This pack has 8 packs in different sizes and types to suit all my projects. I sew a lot, everyday pretty much for my hobby and business - these needles hold up the best.


I also love the color coding that makes it possible to tell the size and type without reading the fine print.
"

- Lynn, a Happy Customer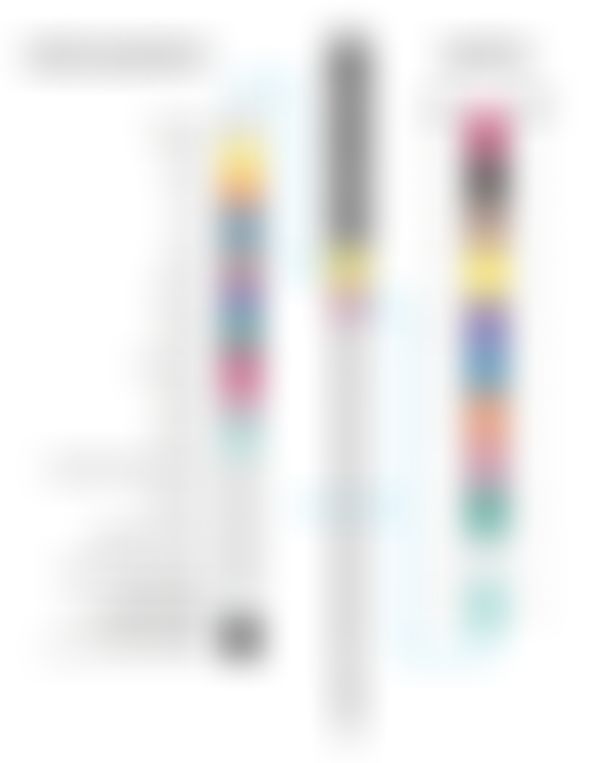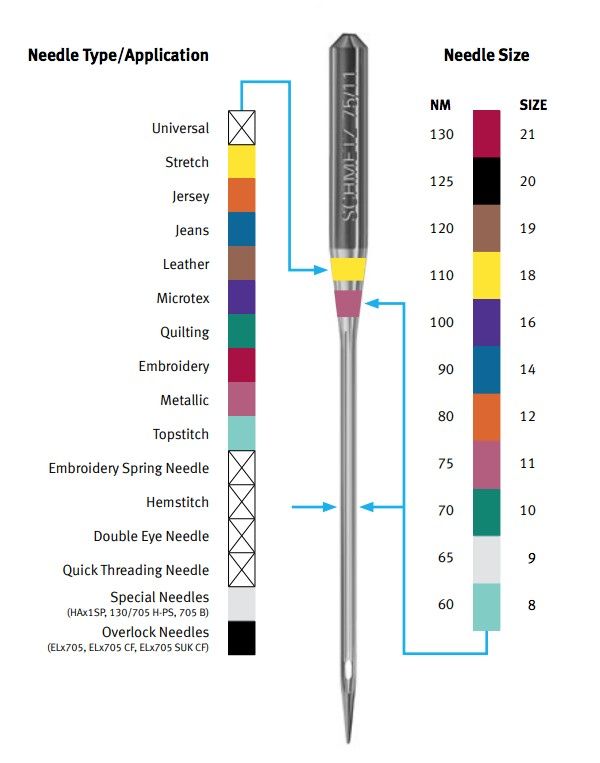 Here's an overview of each needle type, and what they're best for: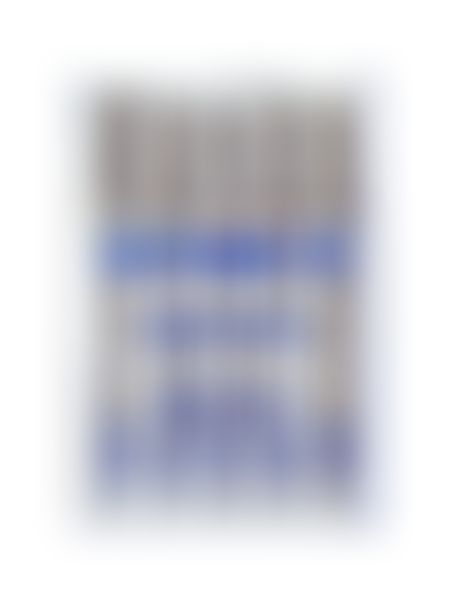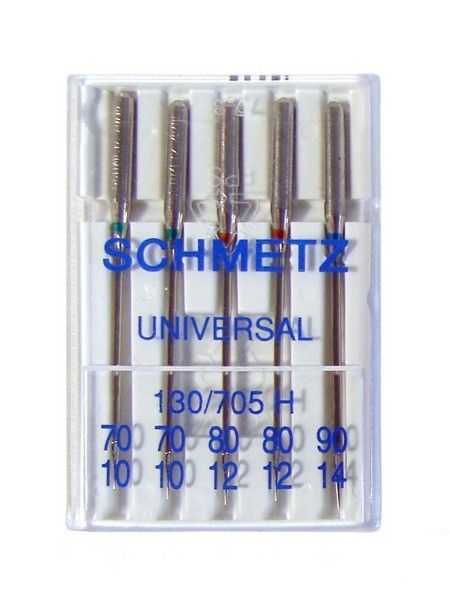 Universal
Suits most woven fabrics, some knits and synthetics. The Universal Needle has a slight ball point making it extremely versatile. It works well on most machines and is the most commonly used needle for synthetic woven and natural fibres. The finer needles are generally used on lightweight fabrics and the larger sized needles for medium to heavyweight fabrics. Suitable to be used with polyester / cotton or silk threads.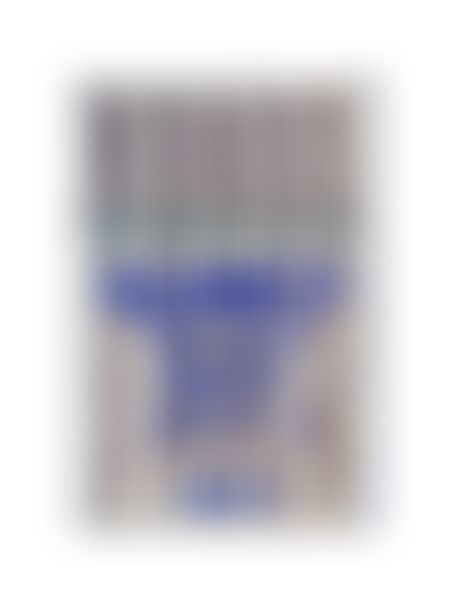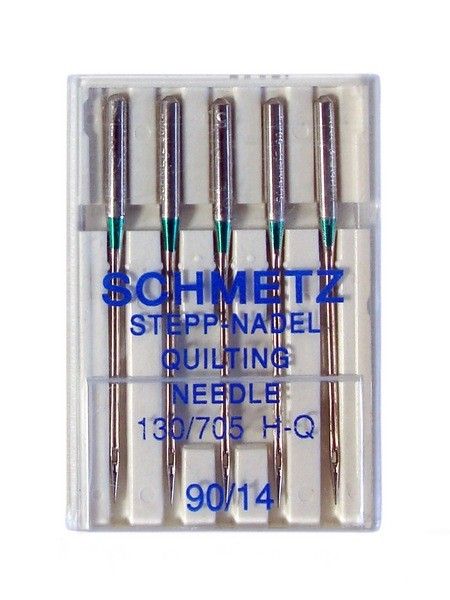 Quilting
Ideal for piercing and quilting layers of cotton fabrics and batting. A strengthened longer shaft also helps to reduce needle deflections as the needle penetrates multiple layers of fabric while maintaining a perfectly straight stitch If you do free-motion quilting, also known as "stippling", this is the right needle to use.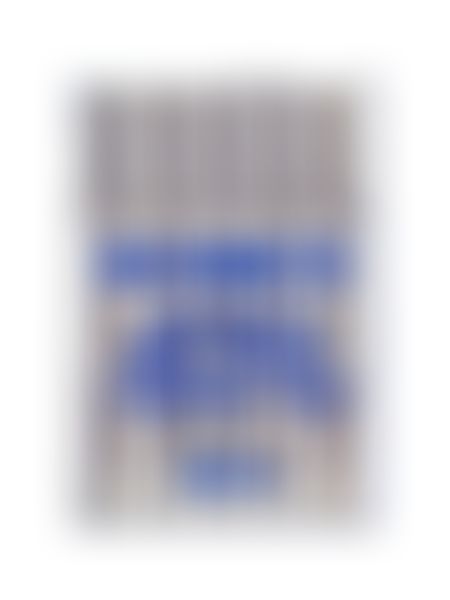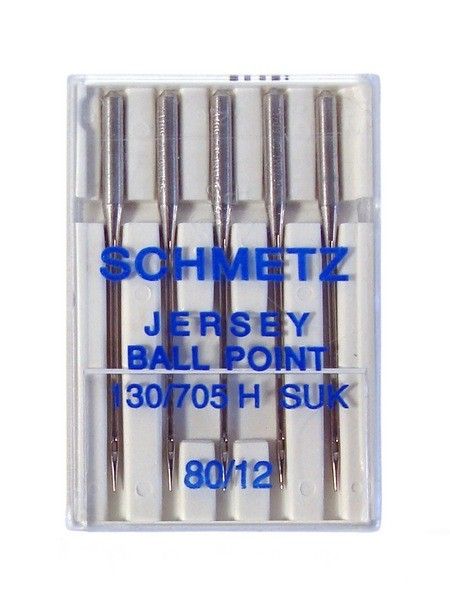 Ball Point
Ideal for cotton knits, interlock, rib knits, fleece, double knit, and so most knit fabrics. The tip is more rounded that the Universal needle and is designed to push the fabric fibres apart rather than cutting them, preventing the knit fabric laddering or running after stitching. Generally threads such as polyester or polyester/cotton blends are best. Once again the finer the needle the finer the thread to be used.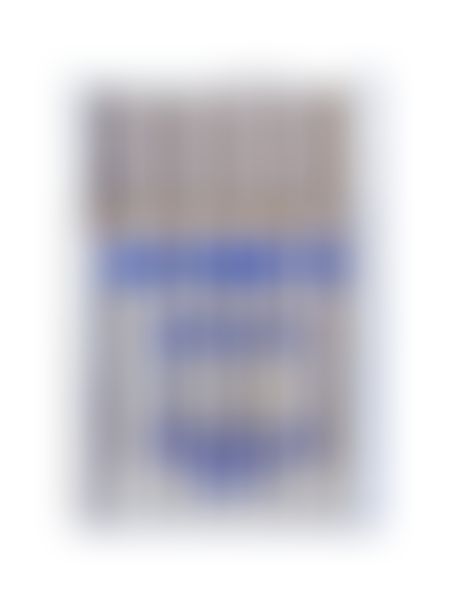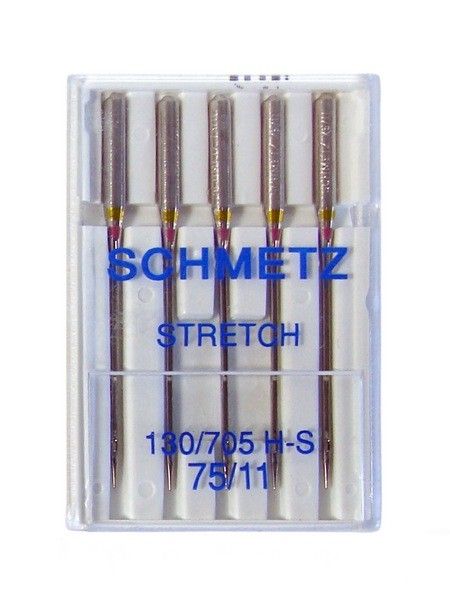 Stretch
Designed especially for two way stretch knits, lycra, power net, silk jersey, spandex and highly elasticised synthetic fabrics, also ideal for sewing elastic. The Stretch Needle has a specially designed scarf which prevents skipped stitched. Threads are usually polyester or cotton wrapped polyester and for extra stretch the woolly nylon threads are suitable.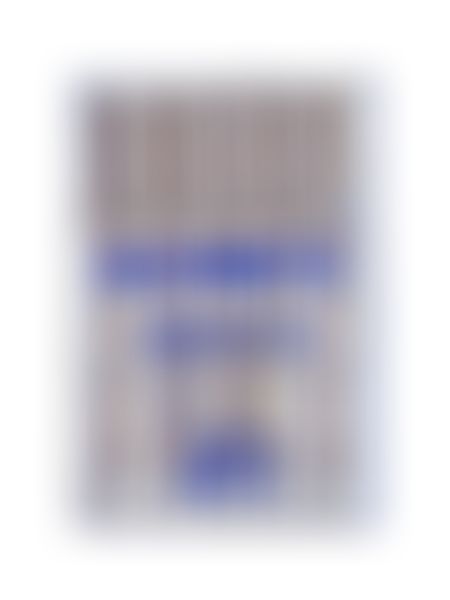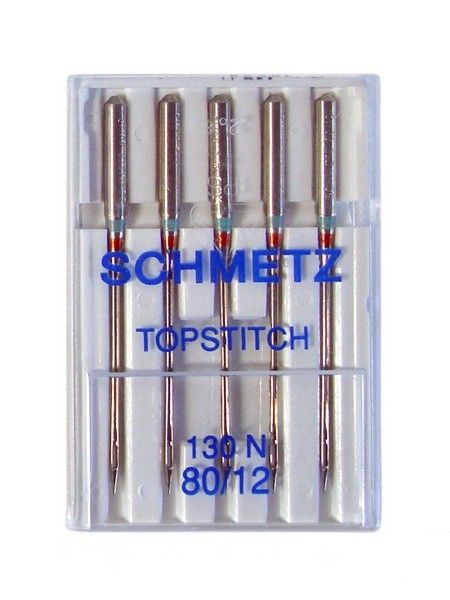 Topstitch
Perfect for top stitching or decorative stitches with rayon and metallic threads on woven or knitted fabrics. The needle have a very large eye, allowing the threads to feed freely as you sew. This needle is also suitable for general purpose sewing, giving the added advantage of being easier to thread due to the enlarged eye.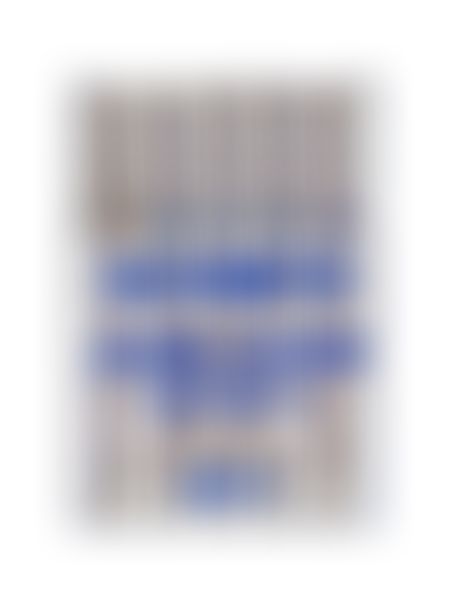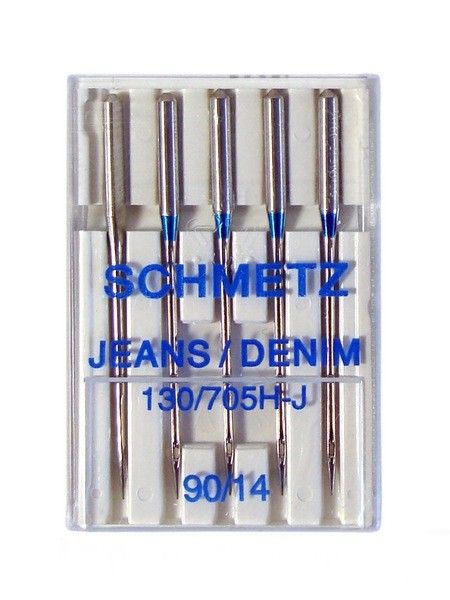 Jeans / Denim
Ideal for denim fabrics, heavy twill, workwear, and other densely woven fabrics such as canvas and heavy linens. Engineered with a very sharp point and a stiffer shank to resist needle deflection and allow penetration of dense fabric. Threads range from synthetic or blends, cotton wrapped polyester, 100% polyester and heavier topstitching threads.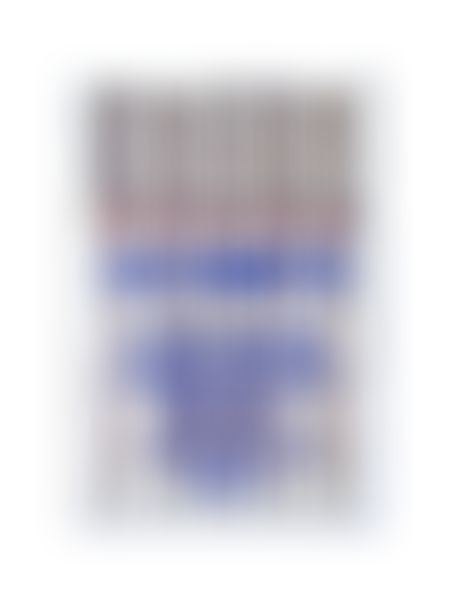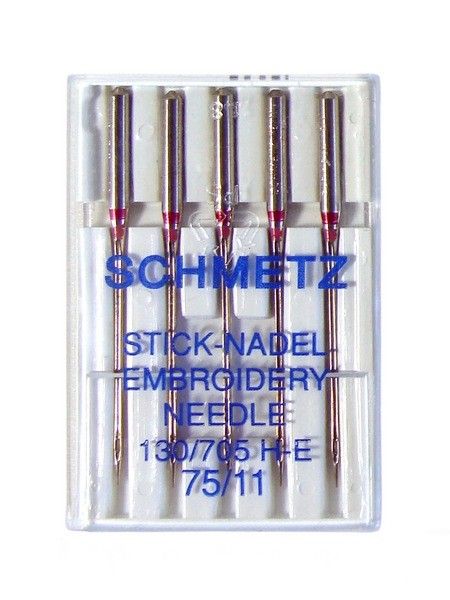 Large Eye Easy-thread / Embroidery
Easy to thread and great for everyday sewing - also ideal for sewing and embroidery with rayon and metallic threads on woven or knitted fabrics. The Embroidery Needle has with a very large eye, perfect for emboirdery threads to feed freely as you sew without splitting, burring or shredding.
Get Your Variety Pack Now
And Expereience the Difference Yourself.



Just Remember:
The finer the thread, the finer the fabric, the finer your chosen needle has to be :-)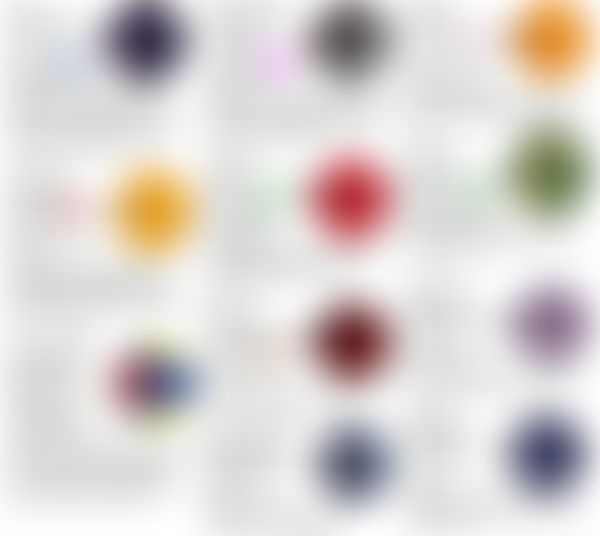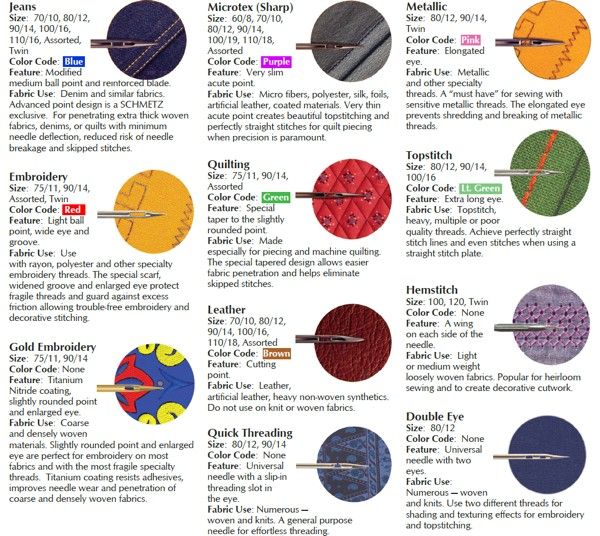 BONUS Needles Guide


Choosing the correct sewing machine needle –
Easy as 1, 2, 3.
Stitch Quality is dependent on using the correct needle
for your thread, fabric and the type of machine sewing you need to do for your project.
When the wrong needle is used you may get stitching that puckers, skips or the thread may break.
1. FABRIC
Consider fabric weight, thickness, weave type (woven or knit), weave density (close weave or loose weave) and composition (natural fibre or synthetic).
2. THREAD
Consider matching your thread composition to your fabric (polyester thread for synthetics, cotton for cotton fabrics etc.) and to your sewing purpose (seams, hems, topstitching, quilting, machine embroidery etc.)
After selecting your fabric and thread type the final consideration is the style and size of needle to achieve the best results.
3. NEEDLE STYLE
If your project or thread is specialised, choose your needle based on that rather than fabric type e.g. embroidery, quilting and twin needle work have a specific needle while there is a specific thread for topstitching which requires a certain needle.
If your project involves general sewing or overlocking, base your needle choice on the characteristics of the fabric you are sewing with. For instance are you working with woven fabrics (heavy or light denim jeans), leather, or stretch fabric?
4. NEEDLE SIZE
When you have chosen the type of needle you must also choose the size (width) of the needle.
Ready to Get Started?
Add Some to Cart Now.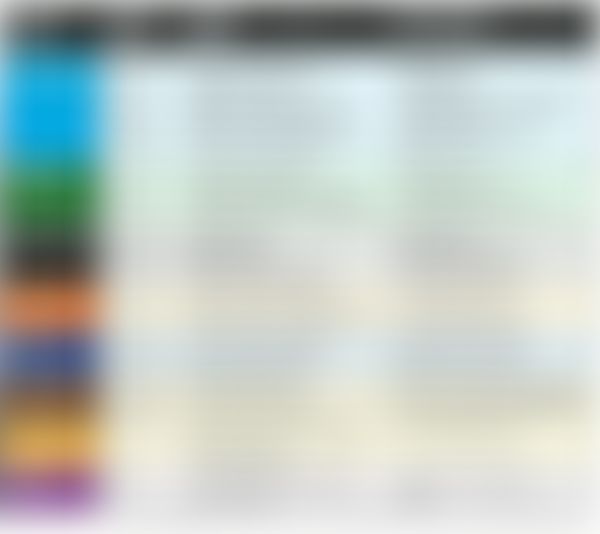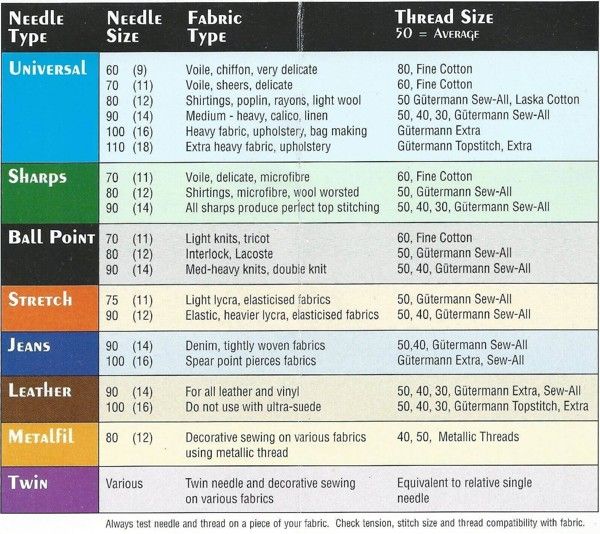 With so many different types of needles.....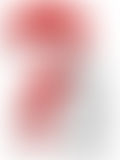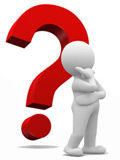 Where Does a Newbie Start?


Get Some

Schmetz Variety Needles



& Start Exploring the Possibilities!

With enough practice,
you will get comfortable in no time and learn how each needle interacts with different fabric.
You'll
sew more
and
unpick less
.... finish your project in
half
the time, then proudly tell everyone:
"Hey, I Made This!"
Ready to Sew?
Let's Get Some New Needles on Your Machine.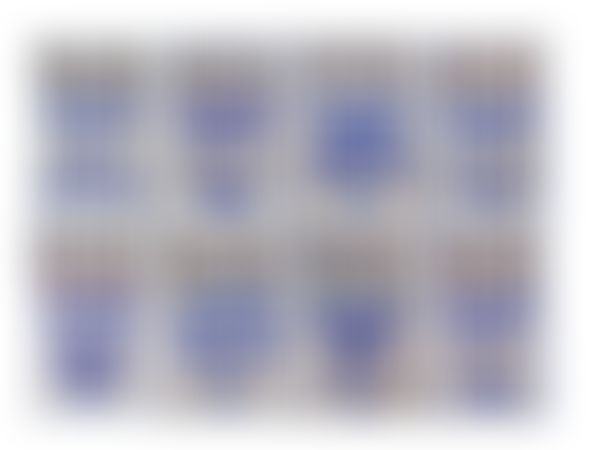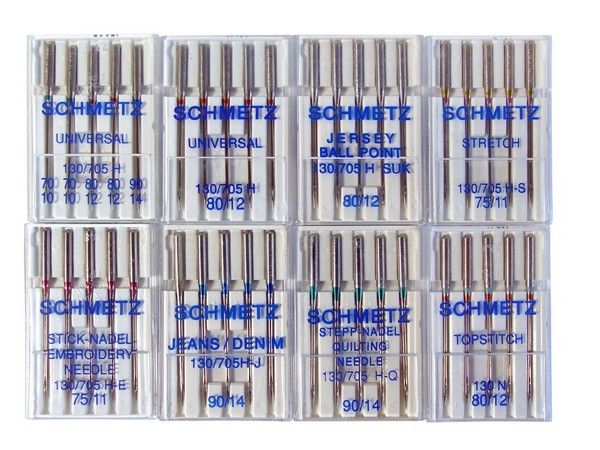 Still Unsure?

See what other people are saying about it...

"I like Schmetz needles better than any I have used and I have been sewing for 50+ years.

These needles are a must when you sew into wee hrs of the night and you break a few needles! I live in a small town and it is becoming harder to find places that sell that sell decent machine needles at all much less Schmetz!

This was a good price for the amount of needles you get. A great package with a very nice selection for all types of sewing project that might takes your fancy. I recommend it."

- Barb, a Happy Customer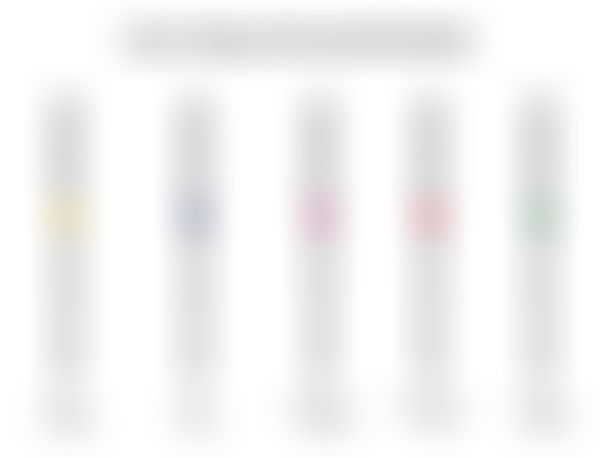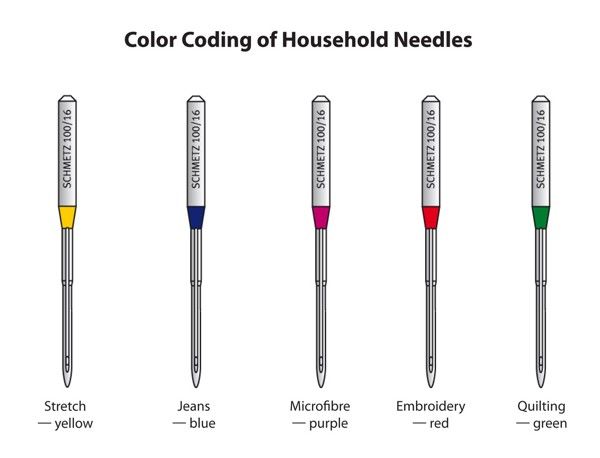 "These are my favourite brand of sewing needles. I can use them in my Janome sewing machine, so I like finding such a good price on the multi-size and different types on hand.

I have never gotten a "bad" needle out of a pack of Schmetz. Can't beat German quality control. So I love stocking up when the price is right.

This particular purchase was part of a gift with a sewing machine for a close relative. She was thrilled to be able to open the box and have needles and start sewing without having to run to a local store to look for the correct size needle. For anyone considering giving a sewing machine as a gift, buying this pack of multi-size needles is a thoughtful way to allow the recipient to enjoy their gift right away."

- Louise, a Happy Customer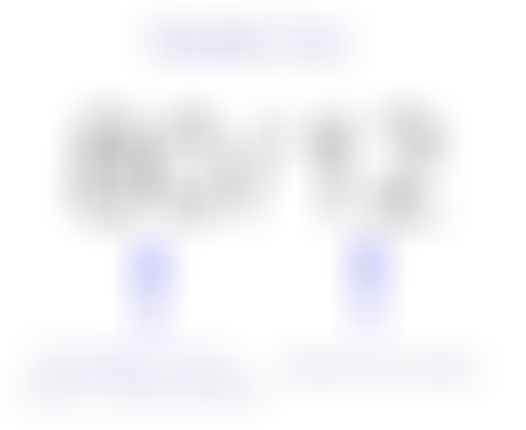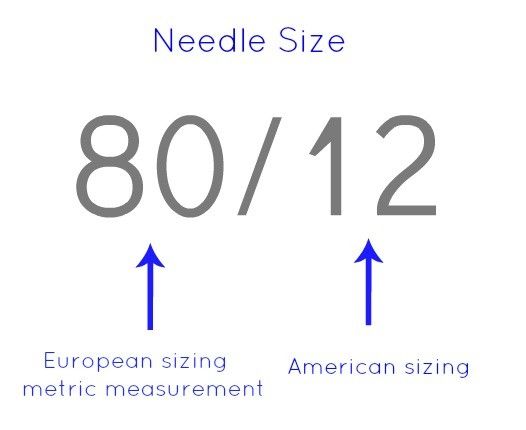 "Amazing Value and amazing price. I love Schmetz needles.

If you have never treated yourself to Schmetz Needles, you should! I never thought there was a difference but once you use them, you will never go back! Stays sharp, will go thru about anything without breaking, no more skipped stitches, etc.

This is my second time purchasing from this seller. I like the variety providing the most commonly used needles that I can get all in one package. I will continue to purchase as needed. "

- Margaret, a Happy Customer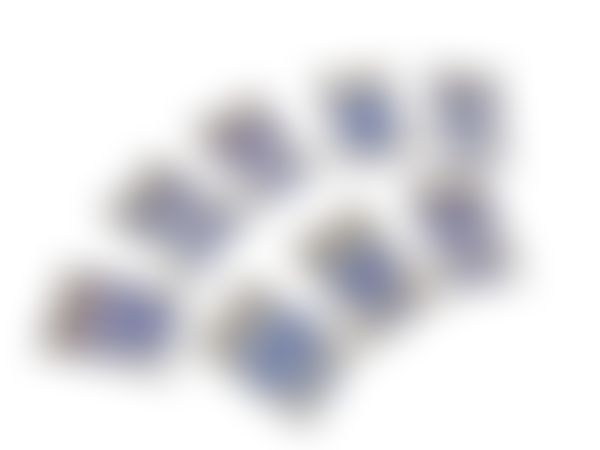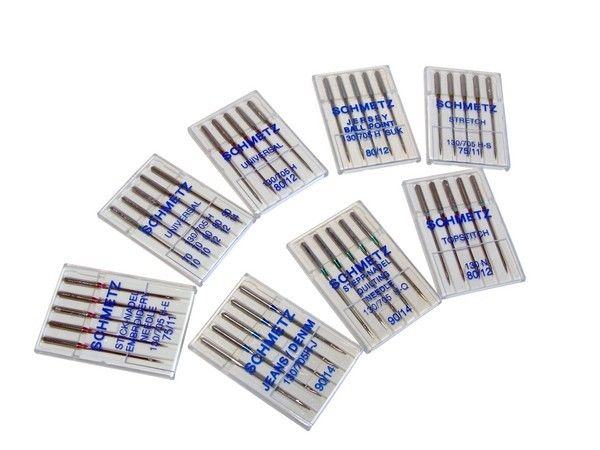 So the only question is..... with so many uses,
is ONE pack really going to be enough, or do you need TWO?
Simply
Add to Cart
To Get Yours Now!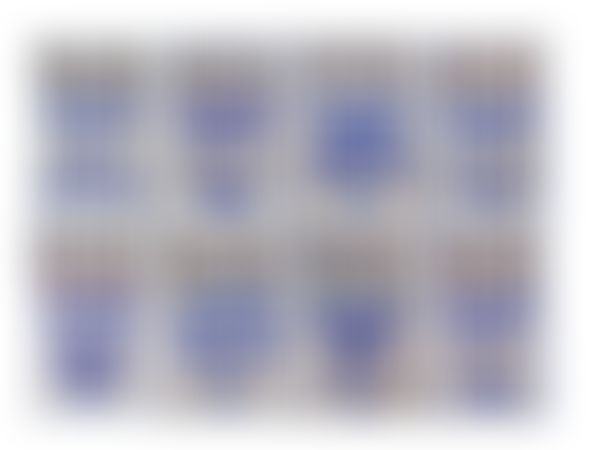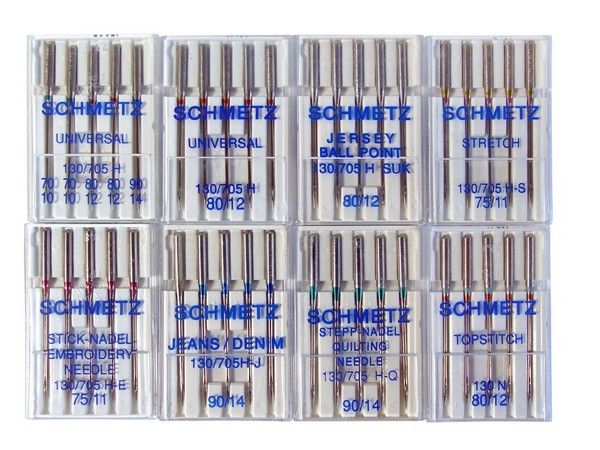 Easy Returns - 60 Days Money Back
Still Not Sure? That's Okay.
We understand. Because sometimes it's hard to know if you really want something, right?
Especially when shopping online!
That's why we provide 60 Day Money Back Easy Returns* to support you.
Because we know sewing - but You Know Best :-)
Your No-Worries
~ 60 Day ~
100% Money Back Guarantee...
Your purchase from us comes with our 60-Day Easy Returns option!*
In the unlikely event if it doesn't work for you in any way, simply contact us. You have sixty (60) days to try things out.
There's no rush. Take your time.
Beacuse we want you to have plenty of time to feel absolutely certain that you're enjoying what you've chosen!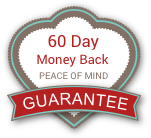 If you're not 100% happy - simply let us know and return the item in
brand new condition
, including
all original packaging intact
.
We will send you a full refund (excluding postage) promptly and courteously - No Worries!
Ready to Give it a Go?
Simply Add to Cart Now.
* Looking for the fine print? Check our terms & conditions for details*
Payment to Suit You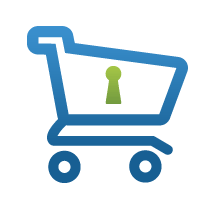 Shopping Online is Secure with us!
Just so we can get your item to you ASAP, we ask that you
complete payment within 5 working days
from committing to buy.
Please
let us know by email
if you would like to make other arrangements, such as waiting to purchasing other items for combined postage or waiting for pay day.
PayPal
- We reccomend payment via PayPal because it is fast, easy and secure. Simply choose
PayPal
when you check out.


Shop Now, Pay Later
- Want it NOW and can't wait til pay day? No worries. Just use
Afterpay
or
zipPay
when you check out. They will look after your installments, and we send your order now!


Layby
- If you're happy to wait, our good old-fashioned Lay-by is easy and stress-free. Simply choose
Direct Deposit
at checkout, transfer the first instalment (a quarter is ideal), and send us a quick email to confirm your layby. We'll send your goods when it's all paid in full.

Credit Cards
- To pay with
Visa
or
Master Card
, please
choose
Credit Card
as your payment method when you check out. Nice and secure.


For
American Express
, make sure you choose
PayPal
and follow their prompt to checkout with your AMEX card (instead of PayPal funds). You don't need to have a PayPal account to do this.

Bank Transfer
- Choose
Direct Deposit
as your payment option and our bank details will be made available to you on checkout.
NOTE:
Please use your name with a post code as Bank Reference when making payment. If you have an order reference starting with "N", you can use that one.

Remember
to
send us a quick email
whenever you've done a Bank Transfer, so we can keep an eye on your payment!
IMPORTANT:
Because your order is processed promptly once funds are cleared, there won't be time to make changes to shipping details, So
When You Complete Checkout
please help us by double checking we have the following:
Correct Physical Address

. Most of the time

PO Box

is fine, though we may ask you for a physical address if we end up using a courier instead of Aust Post.


Phone Number

for the delivery driver.

Any Special Delivery Instructions

.
Order Now - Before You Miss Out!
Delivery
Now, Let's Get Your Order On Its Way To You!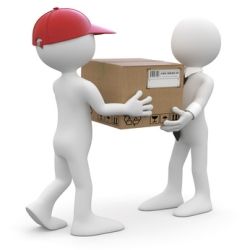 How long will it take to receive my order?
All fully paid orders placed by 5pm Monday to Thursday will be processed overnight and ready to send by our warehouse - normally the next day or following business day.
Orders placed on Friday and Weekends will be processed on Sunday night - because our warehouse operates Monday to Friday except Public Holidays.
Once it leaves our warehouse,
the actual time frame is up to the delivery services
. This can vary depending on your location and road conditions.
Any delivery time estimates shown are
estimates only
- so please use it as a guide line.
You'll receive a few email updates from our system as your order progresses, so please stay tuned on these!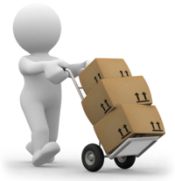 How will my order be sent?
We use a dispatch system that works out the most efficient way to send your order.
This way the postage works out fair and reasonable, and your parcel reaches you quickly as well -
because we know you can't wait!
That means your parcel
may reach you by either

Courier

or

Aust Post.
In general, larger items tend to be delivered by couriers, while small items tend to go by Aust Post.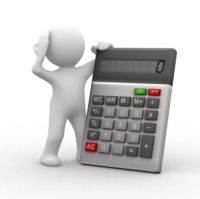 How is my postage calculated?
Great question.
Depending on
weight
and
dimension
, some times we are able to do Flat Rate across Australia, so the postage is the same no matter where you are.
Other times we use the Built-in Calculated system provided by Aust Post, and your postage is calculated
based on YOUR location.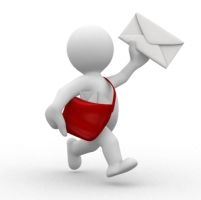 Can I get it delivered to my P.O. Box?
Depends on the item (and its dimensions), because
Aust Post have size restrictions
and couriers are NOT allowed to deliver to a P.O. Box.
Please check with us when in doubt.
If you have nominated a P.O. box, and the item is within Aust Post size, then it will go by Aust Post. Most of the time, this
is
the case.
When your item is too big, or being sent directly from our supplier, then we need you to provide a physical address so we can send a courier.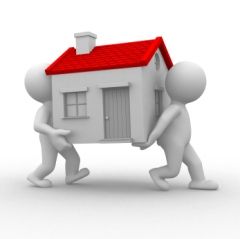 Can I get my order sent to a different delivery address?
Your sure can!
When you check out, you can choose to ship your order to your billing address or a different address.
Simply choose the second option, and then fill in the shipping address of where you want you parcel sent.
Please double check we have Your Correct Address so your order can find its way to you!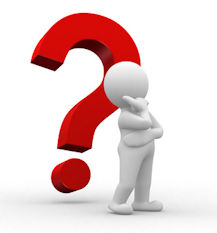 What if courier services are not available in my area?
Some locations are outside of courier services....
In these cases we CAN arrange for your order to be deliverd to your local post office.
But please
provide us with a street address
(street number & name) - even if it is the only Post Office in town - as if it is an office address.
A phone number would help too - this will avoid delays.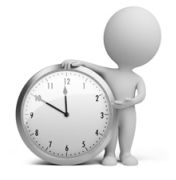 What if I need my order urgently?
No worries, we will do our best. Just let us know.
Please give us as much notice as possible - especially for special occasions like birthdays!
In most cases, we CAN
arrange an upgrade
from Regular Post to Express Post for a little extra.
Please contact us first so we can update your invoice to show the correct amount.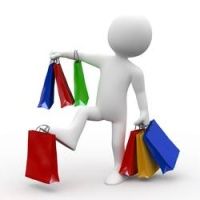 Do you offer combine shipping?
I want to order more than one item...
Sure! Please
"Add to Cart"
for all the items you want and let the system work it out for you.
If you're unsure, let us know.
A quick message is all we need.
This way we can double check the postage for you. Simple!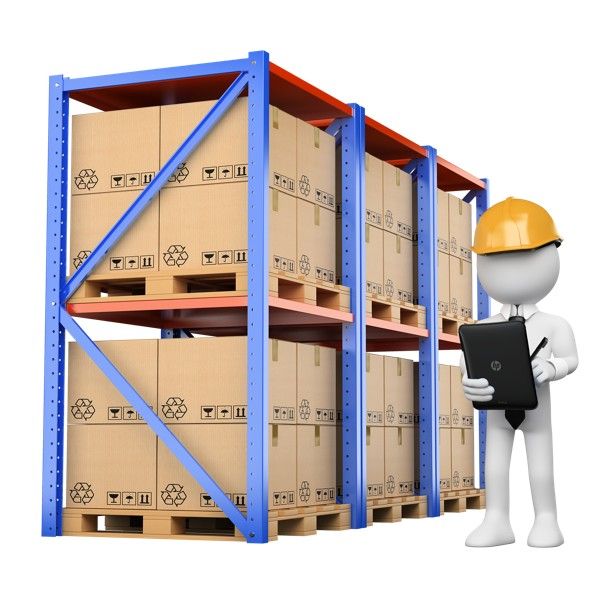 Can I pick up my order?
No. Sorry - unless you're picking up furniture directly from our supplier.
Because most of our items are located in a commercial warehouse - with
NO public acess
.
There is no shop front - because that's how we can pass on the savings to you!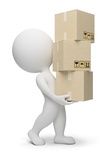 Some useful things you might want to know:
Combined Shipping

- We are happy to combine shipping for multiple purchases based on the combined weight and dimensions of your items, so add what you like to cart as you go, and check out our shop to see what else you like... you never know what you might find!

All items we sell are

Stored in a Clean and Smoke Free Environment

so You can Rest Asured they will be In Top Condition when they arrive at your place.


Packaging & Sending

- All your items will be packed well and we do everything we can to make sure you package arrives safely. In the unlikely event something does go wrong with your package, please contact us via email. We do our best to resolve any concerns.


Prompt Shipping

- Your package will be sent to you promptly once payment is cleared. In most cases it will be dispatched the next business day.


Packaging Materials

- We endeavour to support "green policies" and recycle

clean

packaging materials whenever possible. Brand names on packaging material may not necessarily match the content.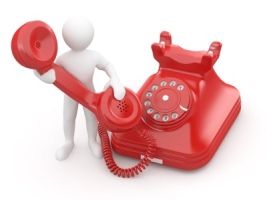 !!! IMPORTANT !!!
The Courier Needs Your Phone Number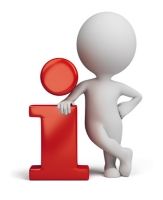 When you're completing check-out please
make sure your

best day time phone number

is included - because the courier requires a phone number.
Generally they may never ring you - and they tend to just turn up anyway. But their office needs to have your phone number on file for "just-in-case".
If you have any special delivery instructions, please let us know.
It is
best to providing these details by

sending us a quick message
- this means your parcel will be dispatched to you faster.
Act Now and We'll Get It To You ASAP!
Why Shop With Us?
Because we're here for you.
and your sewing needs.
Sew Much Easier is founded
by
a sewists,
for
fellow sewist :-)
We're a surprisingly small team that put a great deal of thoughts into what we do and how we do it. We stock only a handful of curated sewing goodies - each one carefully
hand picked and tested
ourselves.
Everything we stock
only
make it to our online store
if
we absolutlely LOVE them - for our
own
sewing. Because we're only interested in handing over
what YOU would be happy with
.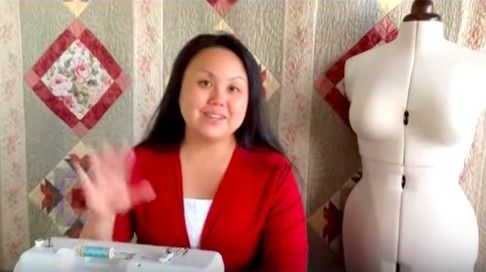 Hi, I'm Shelley.
I confess that I'm a fabric addict. And I love nothing more than geeking out over the ins-and-outs of sewing machines - and all the bits that come with it. Presser feet are my specialty :-)
I've been
sharing my passion
of sewing all my life - with a career in fashion design and patchwork teaching - and now
I serve fellow sewist everywhere
by delivering sewing goodies to your door. And that's only the beginning.
Long after your first purchase - whether it's a sewing machine, dressmakers dummy, or some bobbins - we'll be there to
celebrate your joy
in the simple act of making something by hand.
Simply drop us a line and...
we'll be there whenever you need help. Any time.

xoxox
P.S.
I know you're a savvy shooper. And you understand the value of
Buy Well, Buy Once.
Because you want to be
100% confident in the quality
of your purchase, so that you can be 100% confident in your sewing!
That's Why...
I'd like
to make sure You are

100% Happy
- so take your time, take a couple of months - get to know your sewing goodies from us.
And in case you change your mind - No Worries. Because shopping online should be stress-free!
Give it a Go Today. You'll be glad you did.
So, Go Ahead!
P.P.S.
Join
Thousands of Happy Sewists
Australia-wide, and be part of our caring creative community. Contact me (Shelley) any time for technical advice or anything sewing related.
Stay in touch - I'm here for you
:-)
Last but Not Least...
When you've made something with goodies from us...
Remember to send me a photo.
Because I'd LOVE to see Your Work!
Got a Question?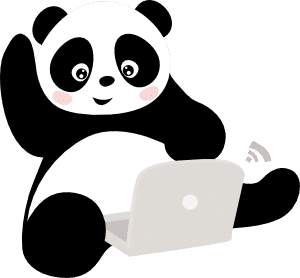 Where Are We?
While Melbourne is our home, most of our goodies are kept in a commercial warehouse in Sydney. They aren't open to the public and there's NO shop front.
That means for most items...
We are Not Able to Offer Pick Up.
Instead we provide fast & low cost delivery to your door :-)
The Only Exception is for Furniture - pick up can be arranged from the supplier directly.
Would you like
more information
on this item?
Can we
clarify anything else
for you at all?
Please feel free to Call

1300 88 11 59



or Send Us a Message anytime

.

Your message will be responded to ASAP, usually within 24 hours and during business hours, Monday to Friday 9am to 5pm Australian Eastern Standard time.

In case the phone line is busy - please leave a clear message with your contact number (including area code) and we'll call you back.

Cheers

!



Schmetz are indeed the best

By:

Kathy Barry

on 11 October 2020

Hi Shelley Just letting you know that your email about which sewing machine needles are best was really helpful, and I can attest that Schmetz are indeed the best - my machine certainly seems to be happier when I use them. I had an interesting experience not long ago - I used a different brand of needle while using a double overcasting stitch, just to stop fraying. I'd had no problem previously but the machine started to make a weird and rather disconcerting sound, there were missed stitches,(and this was a fresh needle too) and I wondered if there was something wrong with my darling sewing machine. Then I remembered what you wrote about changing the needle if your machine starts to do weird things, funny noises, slipped stitches etc, so I changed the needle to a Schmetz. The difference was quite startling - no slipped/skipped stitches, machine purring, no funny noise, all good. It's turned me into a confirmed, card carrying Schmetz fan when it comes to machine needles. I will never use anything else. I noticed that the little set of needles that came with my beautiful machine were Organ needles, and when I first used my machine I naturally used these needles and also had trouble with skipped stitches... Hmm. Again, I have had no problems whenever I've used Schmetz. When I order needles again, they will be the ones I get every time. Just thought this might be of interest, if it can be used to help someone else please use it. Blessings, Kathy

(5)