Sew Easy 100% Cotton Quilt Batting - Queen Size 213 x 254 cm (84" x 100")
SAVE 50%!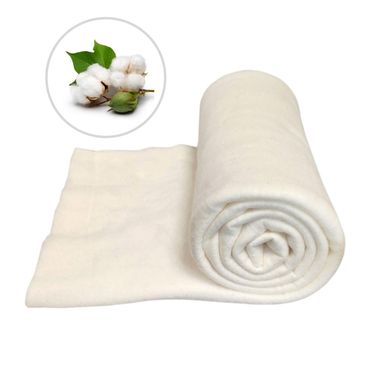 Click to view larger images or other views or videos
SAVE 50%!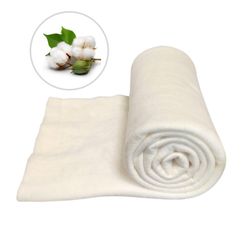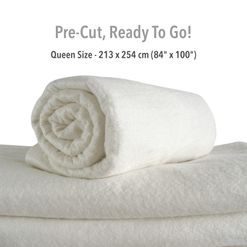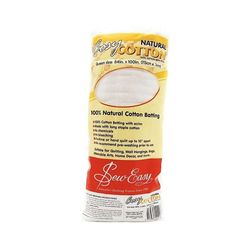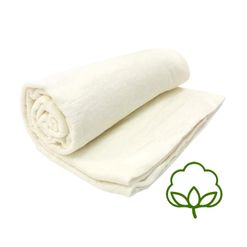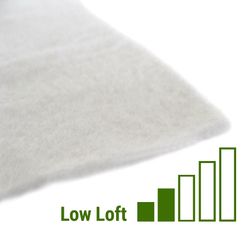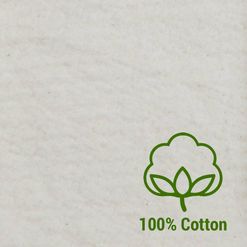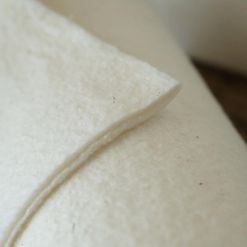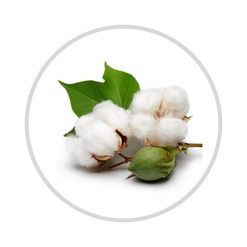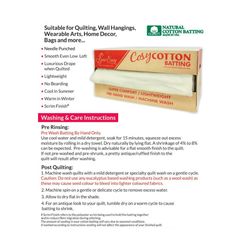 Swipe for more. Tap to enlarge
Click to view larger images or other views or videos
32,994 Happy Customers Served
Finally, a perfect batting for our Ever-Changing climate...


Cosy in winter
&

cool in summer


So your handmade quilt gets loved all year round!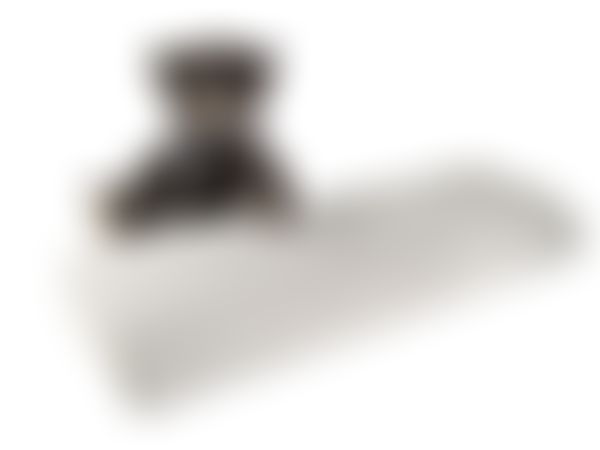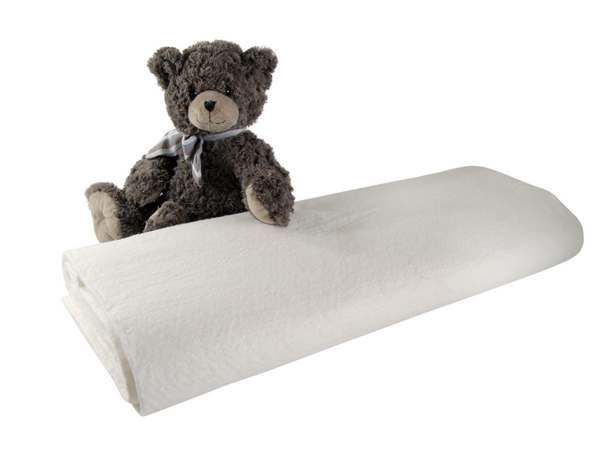 Note: Teddy Bear Not included. We sell batting only.
If you're looking at this Queen Size Batting, chances are...
You've just completed a quilt top, and you're ready to start quilting.
You normally use cheaper poly batting, but would like to go for natural fibre.
You're new to quilting your own quilt, and would like an easy wadding to work with.
Feeling unsure because this is your very first attempt to do your own quilting?

Don't be. Because you're not alone...
"This 100% cotton batting is
easy to work with, and
my go to batting for quilts. I don't pre-wash because I like the vintage effect after I've quilted it.



- Michelle, a Happy Customer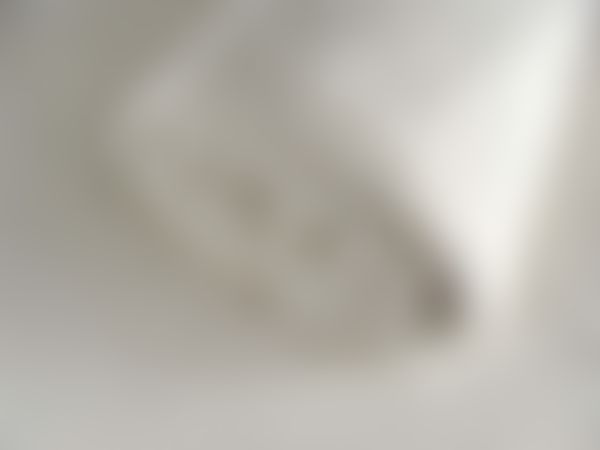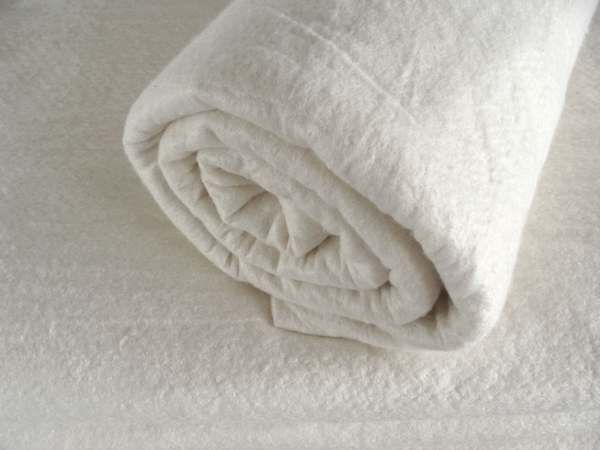 You are looking at a

Queen

Size Batting.
Approximate Measurement:
213 cm x 254 cm or 84" x 100" inches
Imagine if you made

the softest quilt for your loved one

from scratch....
Knowing that your family and loved ones
stay Cool in summer
AND
Cosy in winter
- so they can enjoying YOUR quilt all year round!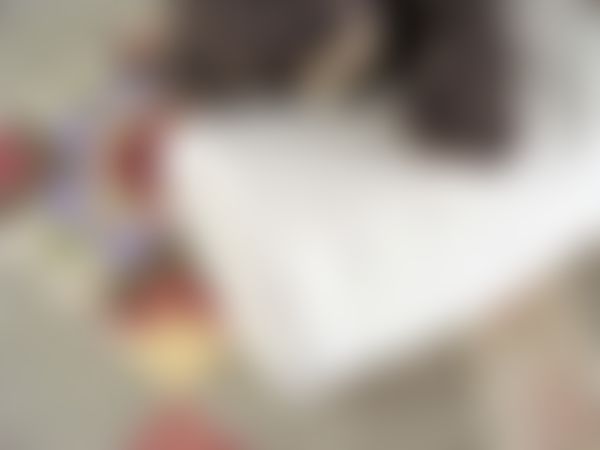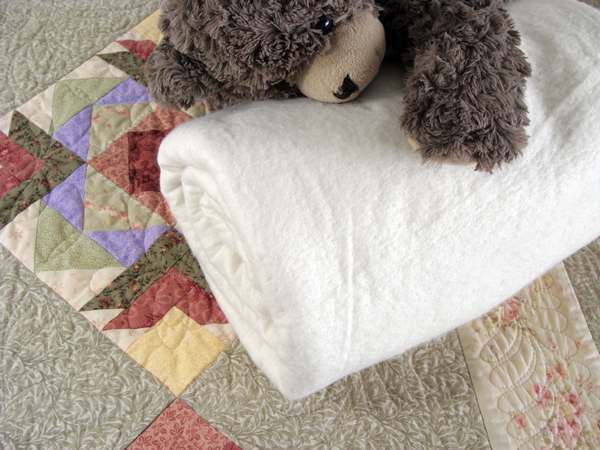 Note: Teddy Bear & Quilt Not included. We sell batting only.


By Now, You're probaly ready to start quilting......

Quality Quilt Batting isn't easy to find.
Finding an all natural batting from a sustainable source is even harder.
I know. I feel the same.

Having worked for a decade or so behind the scene in the clothing industry, I was formally trained as a Fashion Designer - and later spent 10 years teaching others the joy of sewing & patchwork quilting.

I'm constantly inspired by new fabric - that means I have more than one project on the go, ALL the time.
So I know that our choice of quilt batting
shouldn't cost the earth.
There has to be a suitable material... right?
There is no doubt you should
Never Skim on Quality
, because YOUR handmade quilts have taken you hours, day, months - even YEARS - to complete. That's Why...
Compromising Quality for the sake of Saving... Just Doesn't Make Sense.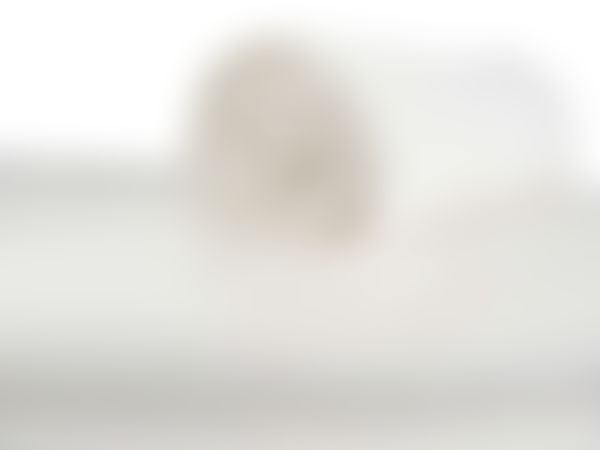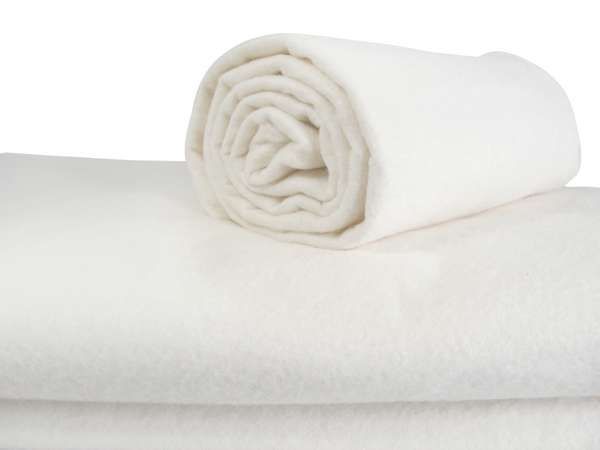 What's the solution, then?
The Seasoned Quilter's Choice
is simple -
Choose a Sustainable Fibre.
And
that's why they go with
100% Cotton

(140 gsm) by Sew Easy.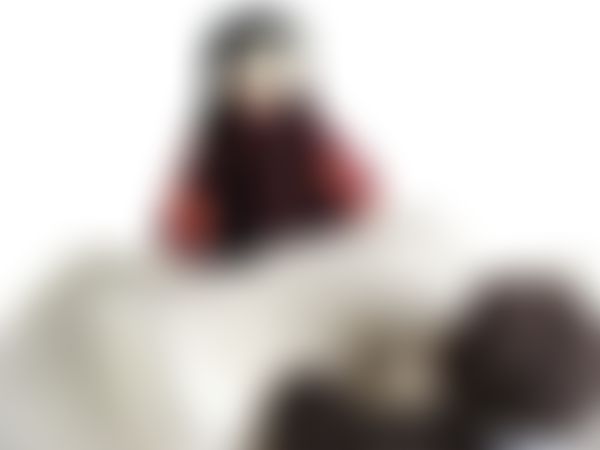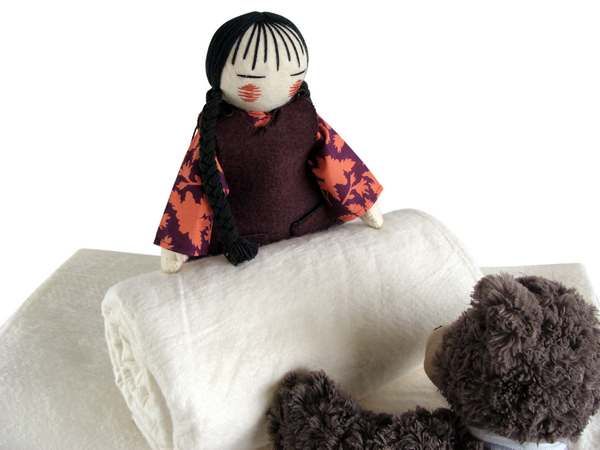 Note: Teddy Bear & Doll Not included. We sell batting only.
You are looking at a

Queen

Size Batting.
Approximate Measurement:
213 cm x 254 cm or 84" x 100" inches
Batting sizes
are generous compared to mattress or bed size, because people often want some over-hang, and you always need to allow some excess for trimming after quilting.
Having said that, they are NOT the same measurements as your online store-bought doona / duvet covers.
There are
no standard quilt batting sizes
, so please
double check the measurement
to ensure that it suits YOUR project.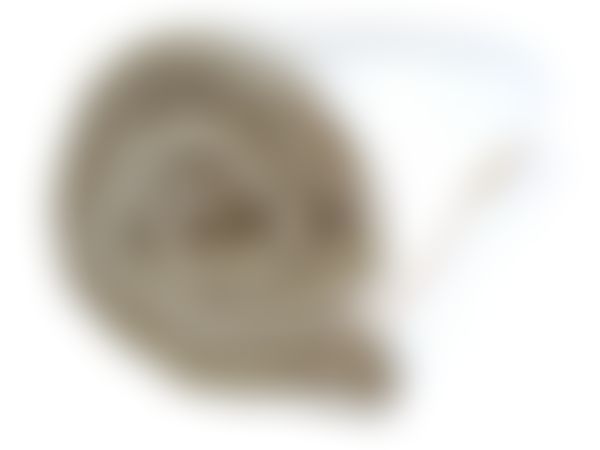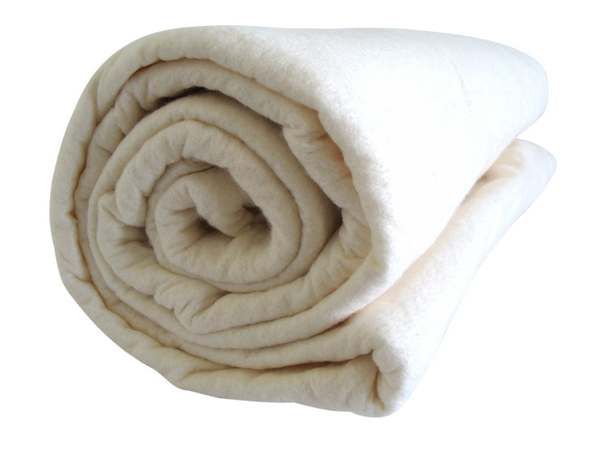 How thick is this cotton batting?
Is it warm?
Roughly 2-3 mm... by my ruler :-)
The thickness of the cotton batting is comparable to the pure bamboo batting (have a look at the close-up photo below) - it is NOT as thick and fluffy as the artificial polyester batting - that means
it is easier to quilt!
Made from top quality, long staple cotton fibre - this Cosy Cotton is cool in summer and warm in winter - versatile throughout the year and perfect for Australia'svast climate range.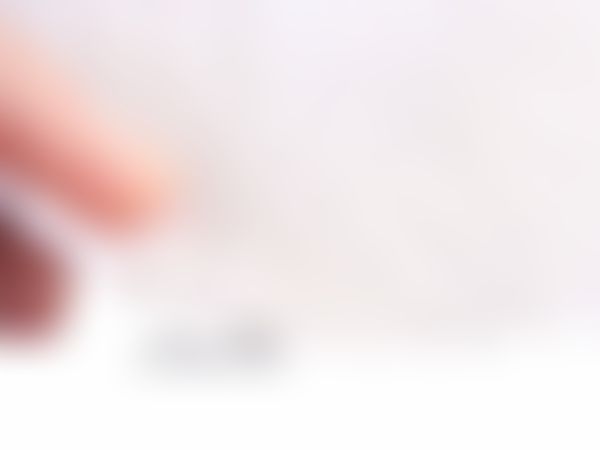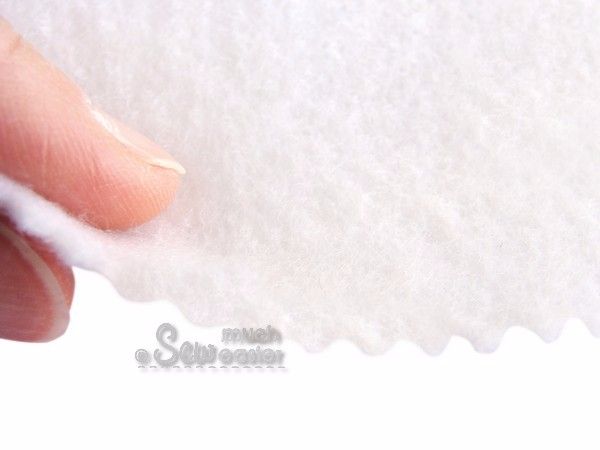 What's so good about using 100% cotton batting?
Sew Easy Cotton Batting (sometimes known as Wadding) was created based on demand from Australia's quilters.
Traditional choice for quilting - in the same fibre as your cotton fabric
Made from the highest quality long staple fibres - for your peace of mind
Cool in summer and warm in winter - comfortable for everyday use
Best Quality, No bearding - so your quilt stays top conditions for years to come
Natural Shrinkage to accentuate stitch definition - shows off your quilting!
It has a warm and soft feel, with a similar loft to 100% bamboo yet slightly warmer, and breathability of wool. If you love the softness of bamboo, you'd love this cotton batting - because it gives you the best of both worlds!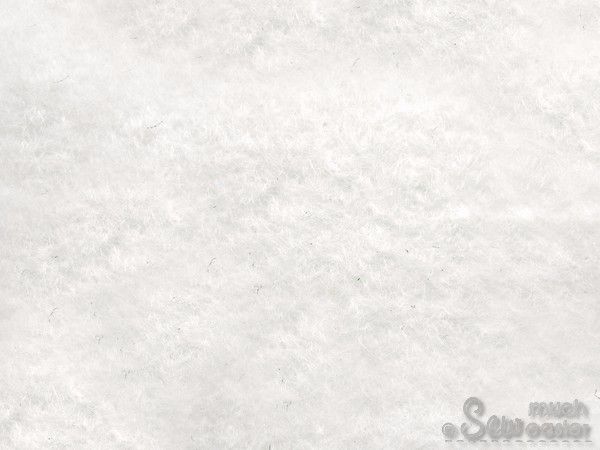 Does cotton batting shrink?
Yes. About 4% to 8%.
And that's a good thing - because the shrinkage gives your finished quilts that beautiful vintage look and feel that says "I'm well-loved".
In general - when it comes to shrinkage, ALL needle-punched waddings / battings (which covers just about every brand you can buy) have it, no matter what type of natural fibre (i.e. cotton, bamboo, wool, or any mixture from these).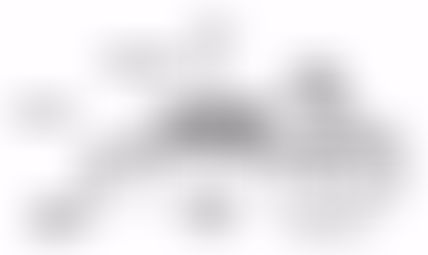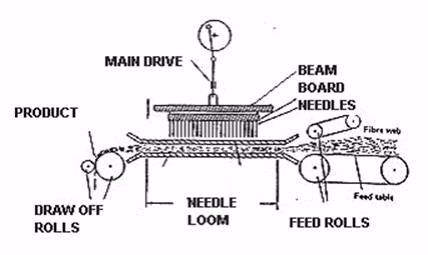 How is this cotton batting made?
The proper term is "needle-punched".
It means loose cotton fibres have been put through a machine that has millions of needles (but no thread), and the loose fibres are being "punched" into whole pieces before being rolled into huge rolls.
Think of it like how they make felt - there is no weaving involved and that's why the fibres can still move (and go to pieces in the wash).....
This movement is what causes the shrinkage.... and just like pure cotton battings, most quilters are very happy with the effect this shrinkage produces - not only does it softens the quilts, but it "ages" the quilt instantly and gives them a lovely vintage look and feel that says "I'm well-loved".
This batting contains scrim. What is "scrim"?
Scrim is a thin, non-woven base layer that provides structure for loose fibre to cling on to, when the batting in being made - minimal but essential. ALL needle-punched waddings / battings contains scrim, though in varying weight and drape.
Unlike some other battings in the market - which can feel like there's some interfacing embedded within the batting - Sew Easy batting uses a super-fine scrim that is barely detectable, and you can
enjoy the natural drape and softness
from the natural fibre - which also means it's easy to quilt!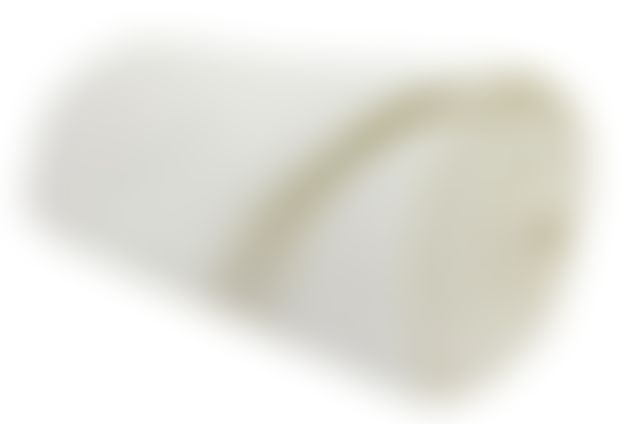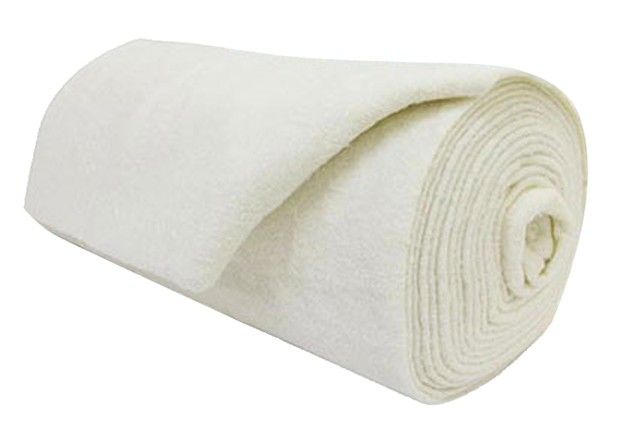 Can I pre-wash the cotton batting?
Generally - NO.
It's best to only wash your quilt when it is ALL finished, so the fibres in the batting are encased inside your fabric and not exposed - to avoid damaging the batting.
If you really must pre-wash to avoid shrinkage, here's how:
Use cool water and mild detergent, soak for 15 mins
Squeeze out excess moisture by rolling in a dry towel
Then air-dry by lying flat. Expect about 4% to 8% shrinkage
Without pre-washing and pre-shrinking, you will achieve a vintage, softly wrinkled look and feel in your finished quilt. This is a desired effect that makes cotton batting popular among quilters!
"This 100% cotton batting is
easy to work with, and
my go to batting for quilts. I don't pre-wash because I like the vintage effect after I've quilted it.



- Michelle, a Happy Customer
I know that you're a savvy quilter
who cares about more than just sewing.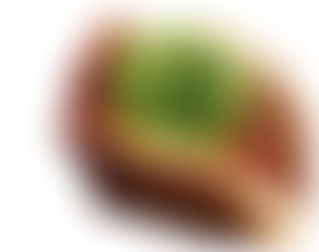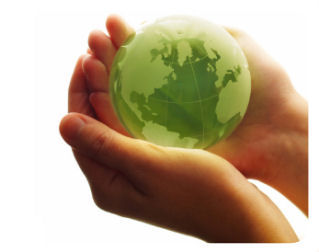 Sew Easy 100% Cotton batting satisfies both of what you have in mind: it is
environmentally friendly
in its production, and it is probably the
softest cotton batting
/ wadding I have come across.
Although cotton has had a poor reputation in the past for its effect on the environment, all cotton fibre used in the manufacture of Sew Easy batting is
sourced from reputable source in USA.
These farms have developed new low-water usage techniques and are actively improving the standards set by organic farmers in the use of insecticides so that we can all enjoy a sustainable and environmentally-friendly future.
It feels so soft and so warm....
without the price tag of silk batting
or fancy imported brands!
Now, Let's have a closer look that the fibres.....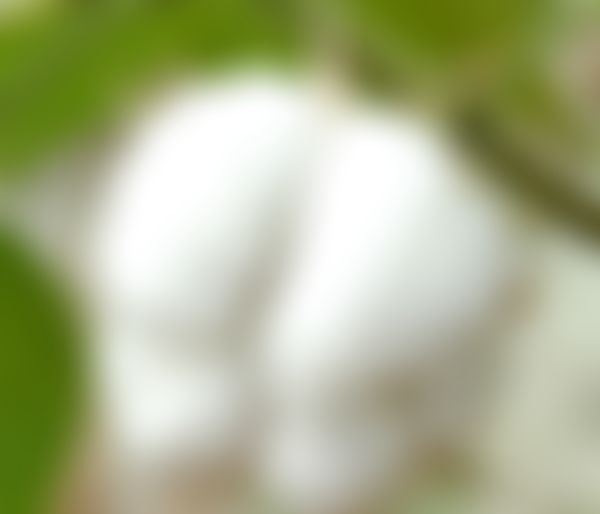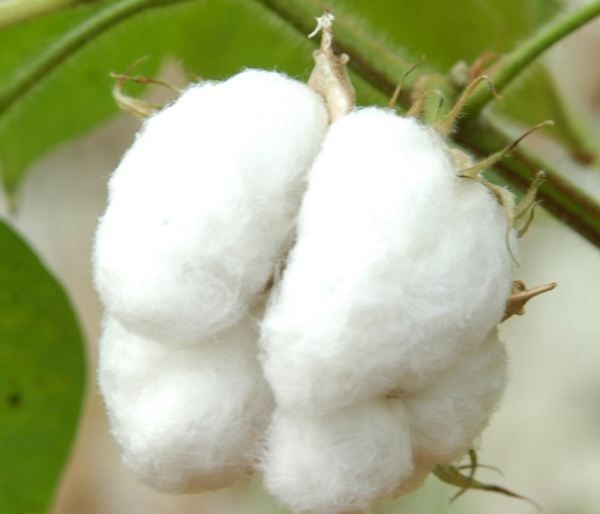 Cotton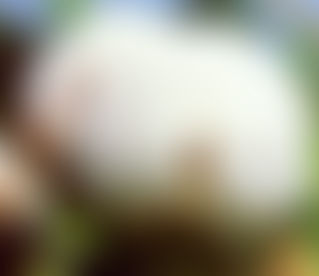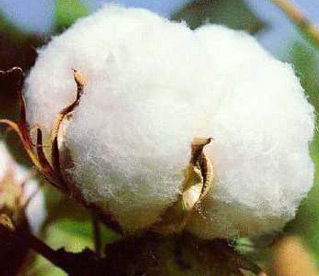 The benefits of cotton are numerous....
Cotton is hypoallergenic and dust-mite resistant, which means it is a great choice of material for people who suffer from asthma or allergies, or those who have sensitive skin prone to irritation.
As a fibre, cotton allow for better air circulation, which helps remove and absorb body moisture, drawing heat away from the skin and keeping the body cool and dry. Also, because cotton breathes better than most other fibres, it's the right choice to keep you cool in hot, humid weather.
For people concerned with environmental issues, cotton is biodegradable and a renewable resource.
There are several reasons why cotton is popular. First of all, yields are high - you get a lot of fabrics per acre. Secondly, it can grow across much of the world - all that is required is a frost-free growing season, plenty of sun, and around 20-50 inches of rain.
There are huge areas across the globe that are warm enough and sunny enough, and water is usually provided at least in part by irrigation, that's why the world uses cotton more than any other natural fibre.
It's also worth remembering that cotton plant is versatile. During processing, less than 10% of it is lost or deemed non-usable. While it is primarily grown and used to make textiles, other parts of the cotton plant are put to good use so there is very little wastage!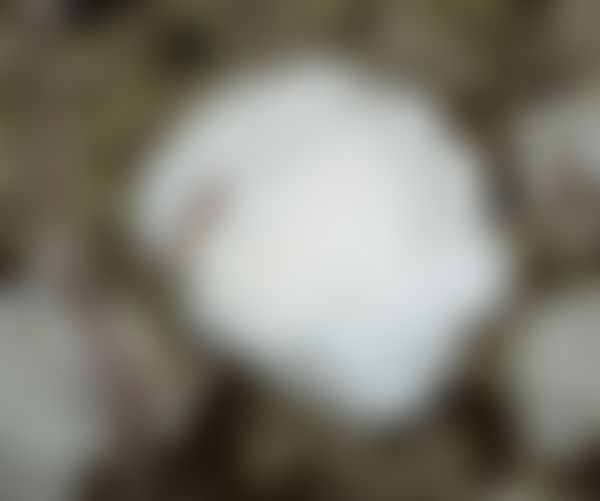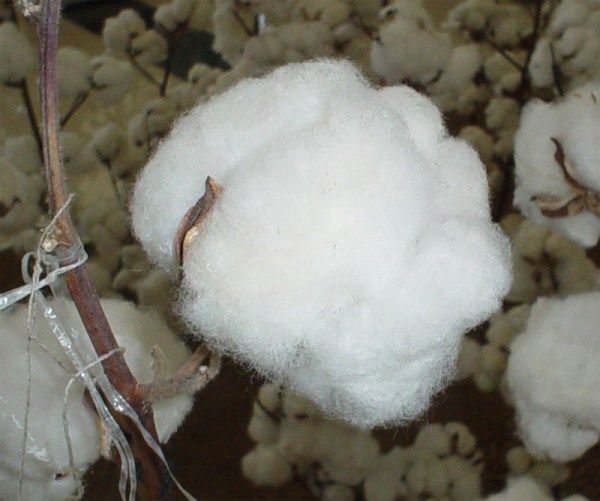 Sew Easy 100% Cosy Cotton batting is your choice because:
Everyone knows that Sew Easy is a trusted name in the quilt world, because they only use quality materials to produce the best value quilt batting with is:
It is ever so soft.... make a

super soft

security blanket for your little one this weekend!
Low loft with a beautiful drape like silk, even

a beginner can create a masterpiece easily

.
Luxurious without the price tag -

your saving goes toward more fabric (YAY)!

Needle punched to limit distortion so

your quilt will always hang straight

and drape nicely - like a show piece!
Ideal for machine quilting because it is so soft and light weight -

get your quilt done before you know it...

Non allergenic -

perfect

for those with allergies

and other special needs.
Anti-bacterial & Anti-fugal - so

your quilt stays fresh all the time

even in humid conditions.

Machine Washable

when quilted - caring for your handmade treasure has never been easier!
Fine scrim to lock in fibres and prevent fibre movements - you can concentrate on simply quilting your best!
No bearding or shedding like some other battings - so your quilt stays neat and free from loose fibres.
No resins, spray, glues or bonding - nothing but the pure natural fibre and the fine scrim that binds it.

No chemicals or bleaching

- you wouldn't like your kids to wear these, so why would you want them to sleep under it?
Quilt up to 8" (or 20cm) apart to accommodate even the simplest quilting - you can

get lots of quilts done by Christmas

... surprise your friends and family with stunning AND practical quilts!

Made especially for Quilters

under stringent standards - you know that you're getting the real deal.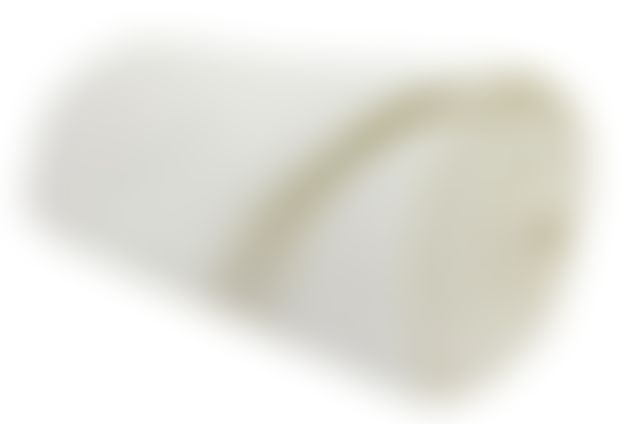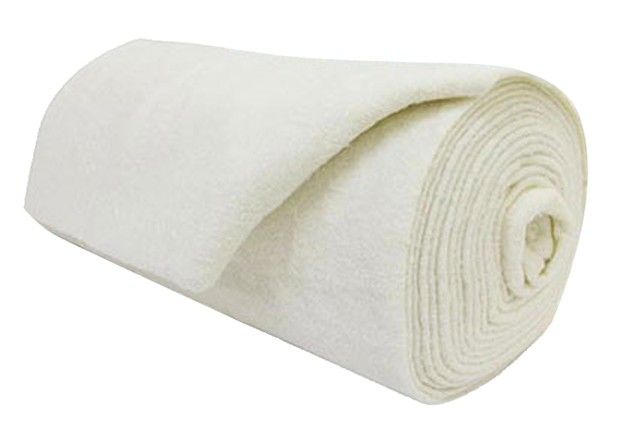 "I've made a few quilts with Sew Easy Cotton batting and it's performed beautifully.

Warm and breathable, light yet substantial, it's just what I wanted. Not to mention it's really affordable.

Would absolutely buy it again and recommend it to anyone. Have machine washed all of my quilts several times, very happy so far."

- Cath, a Happy Customer

Why buy cotton?
Because you want to be responsible for the
carbon footprint
of your hobby.
Cotton is a
renewable
resources - the harvesting of cotton do no harm to the cotton plants. And they can regrow for more harvests.


Being natural fibres, cotton are
biodegradable
.
That means when they have eventually served their use in your quilt (which will take many years, even generations), they will break down naturally - instead of clogging up landfill like man-made or petrolieum-based materials such as polyester.
Cotton is a versatile materials. Turning them into fibres and textile products produce very little waste, and a lot of by-products are created during the process so they are economical too!
And by getting the precut - you've just SAVED a lot of time and material wastage. Yay!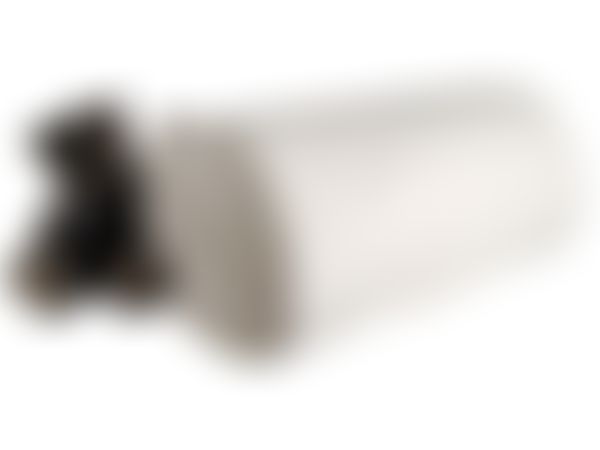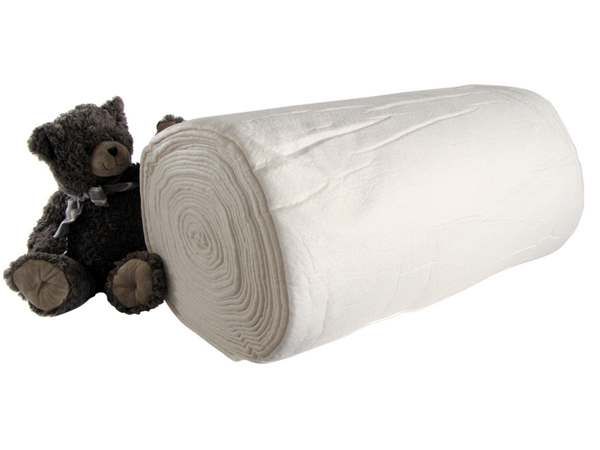 Note: Teddy Bear is NOT included. We sell batting only.

Did You Know...?
Cotton has a soft texture made from natural fibers that also has great stability that's easily quilted.
This is by far the most popular batting for quilters because it is soft, low loft, breathable, washable, easy to work with and shows off your fine quilting stitches.
Needle punched for superior fibre bonding and stability
No chemicals or bleaching used in manufacturing
Luxurious drape when quilted
Cool in Summer - Warm in Winter
If you have been looking for a comfortable bedding material for
the elusive good night's sleep
, give this a try and feel
totally refreshed in the morning....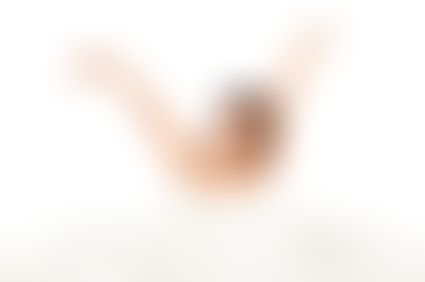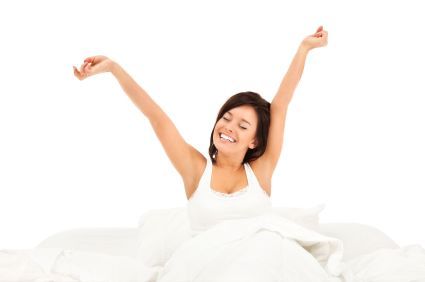 Care Instructions
To pre-wash to avoid shrinkage, here's how:
Use cool water and mild detergent, soak for 15 mins
Squeeze out excess moisture by rolling in a dry towel
Then air-dry by lying flat. Expect about 4% to 8% shrinkage
Without pre-washing and pre-shrinking, you will achieve a vintage, softly wrinkled look and feel in your finished quilt. This is a desired effect that makes cotton batting popular among quilters!
Post Quilting:
Machine wash with mild detergent or specialty quilt wash on a gentle cycle in cold to cool temperature.


Caution:

Do Not Use any eucalyptus based washing products

(such as wool wash) because these may cause seed colour to bleed into lighter fabrics.
It is recommended only to rinse (do not vigorously agitate) and squeeze water out by hand, then rolling in a dry towel or machine spin to remove excessive water.
Allow to dry flat in the shade.
For a vintage look to your quilt, tumble dry on a warm cycle to cause batting to shrink.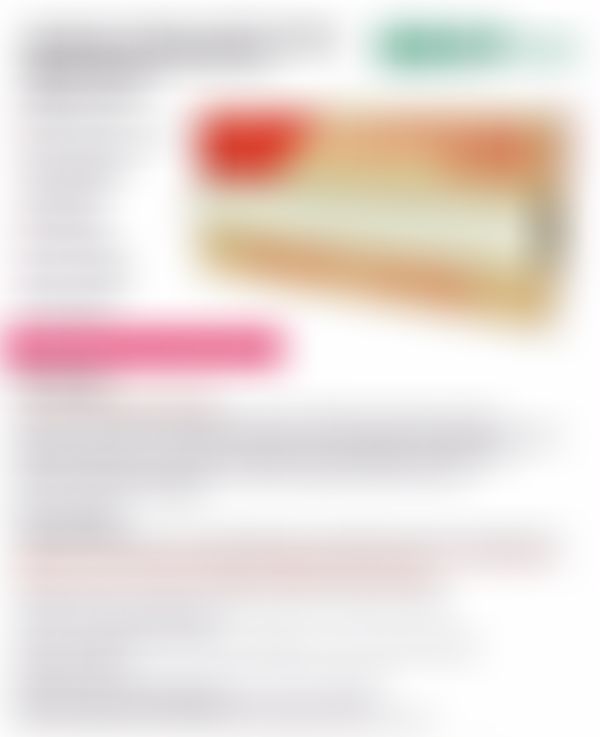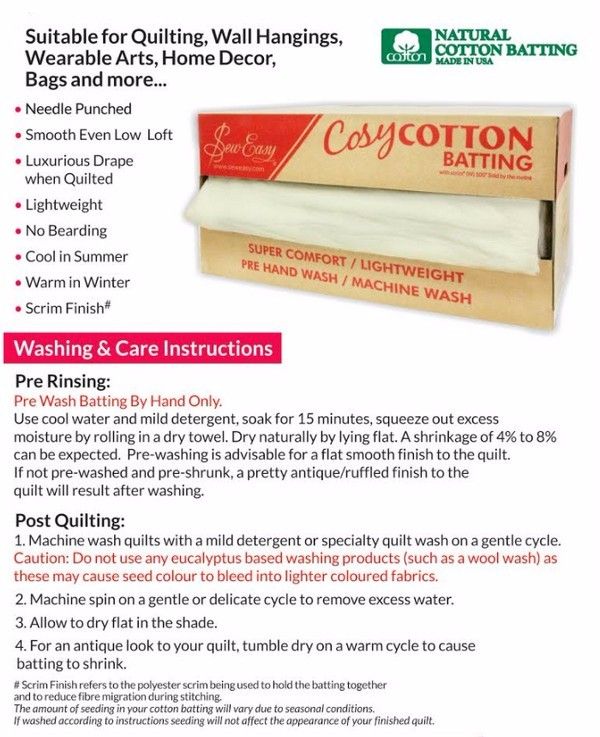 "I only use Sew Easy cotton batting in my quilts. It is a very high quality batting at a great price.

This batting works especially well for Quilt As You Go (QAYG) quilting. The fabric sticks very well to the batting without pins or basting spray.

I recommend Sew Easy Batting to all of my quilting friends."

- Anne, a Happy Customer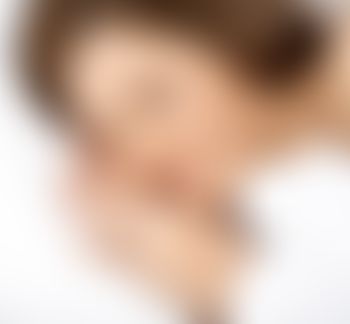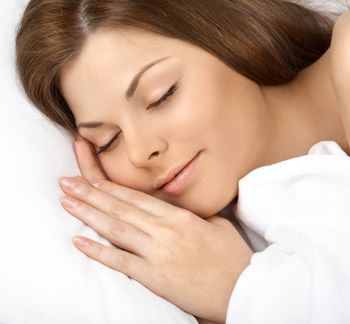 Try this
luxurious batting and you can.....
..... feel the exceptional
breathability
of your quilt
..... that keeps you
toasty

in colder climates
..... and comfortably
cool

in warm climates.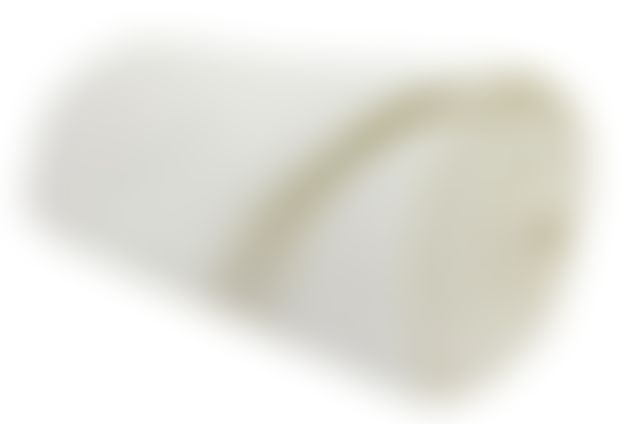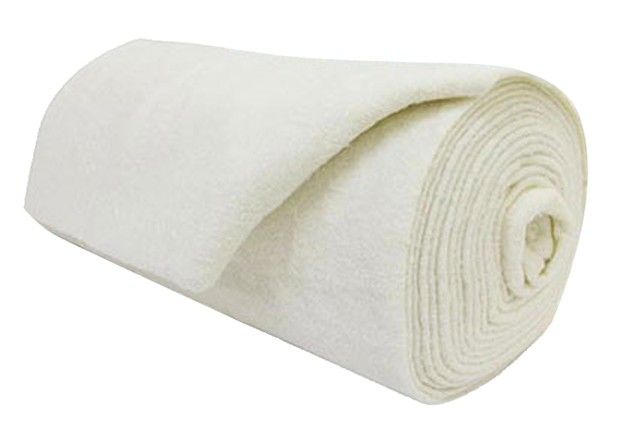 "LOVE this product!!! I only buy good quality fabric so I want to be sure I'm using the same for my batting. It's breathable and soft.

This batting makes the quilt nice and warm during the winter and cool to use during the summer when you need something light to cover with. This has always been my go to batting from day one.
"
- Mary, a Happy Customer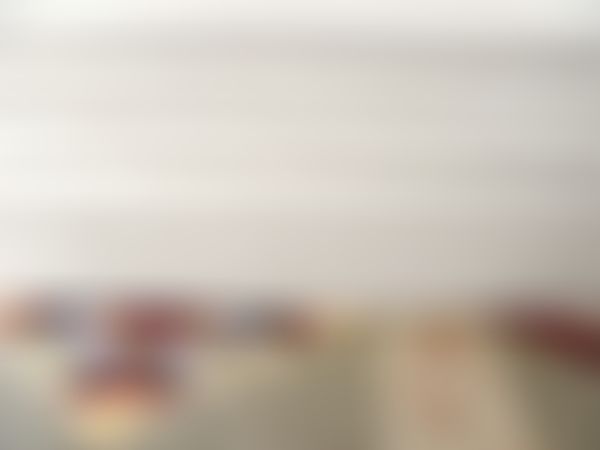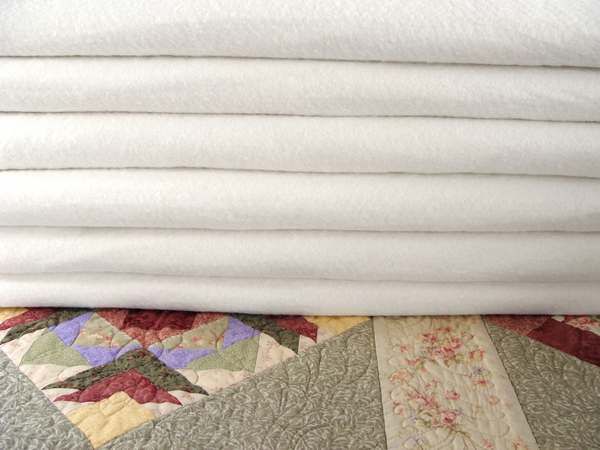 Note: Quilt is NOT included. We sell batting only.
Grab yours now and you can experience:
Save bucket loads of Money - so

you can go fabric shopping (YAY)!

A sense of

achievement

, because you've made something from start to finish.
No more piles of unfinished projects - instead, you will

churn out lots of quilts and other goodies

for your family to enjoy this winter!
Simply
Scroll Up
And
Click
The Button To Get Yours Now!

This Sew Easy Batting is ideal for:
Prolific Quilters who sees value in getting just the right size: pre-cut ready to go!
Caring individuals who want to minimise their carbon footprint
Sewing Guilds and Clubs,
Teaching facilities,
Lovers of handmade bags and soft furnishings
Textiles artists,
and other creative individuals.....
If any of these sounds like you

we're ready to get your Sew Easy Batting on its way to you,

delivered anywhere in Australia!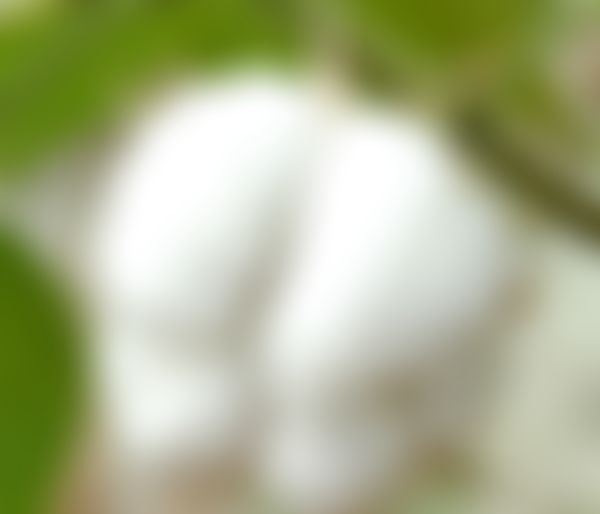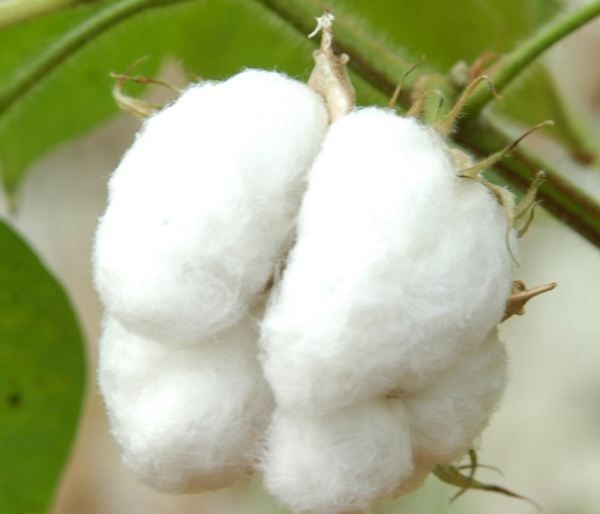 And what's more.... the money you invest in this amazing and essential material is nothing to what you could receive back...
This is a
fantastic
opportunity to get your unfinished projects completed
and turn them into
family favourites to be loved and admired by all!
BUT....
Make Sure You Act Quickly.

We Have Only A Few In Stock.


Be Sure Get Yours Now While Stocks Last!

Note: Teddy Bear is NOT included. We sell batting only.
Easy Returns - 60 Days Money Back
Still Not Sure? That's Okay.
We understand. Because sometimes it's hard to know if you really want something, right?
Especially when shopping online!
That's why we provide 60 Day Money Back Easy Returns* to support you.
Because we know sewing - but You Know Best :-)
Your No-Worries
~ 60 Day ~
100% Money Back Guarantee...
Your purchase from us comes with our 60-Day Easy Returns option!*
In the unlikely event if it doesn't work for you in any way, simply contact us. You have sixty (60) days to try things out.
There's no rush. Take your time.
Beacuse we want you to have plenty of time to feel absolutely certain that you're enjoying what you've chosen!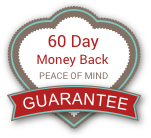 If you're not 100% happy - simply let us know and return the item in
brand new condition
, including
all original packaging intact
.
We will send you a full refund (excluding postage) promptly and courteously - No Worries!
Ready to Give it a Go?
Simply Add to Cart Now.
* Looking for the fine print? Check our terms & conditions for details*
Payment to Suit You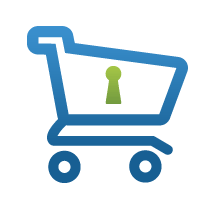 Shopping Online is Secure with us!
Just so we can get your item to you ASAP, we ask that you
complete payment within 5 working days
from committing to buy.
Please
let us know by email
if you would like to make other arrangements, such as waiting to purchasing other items for combined postage or waiting for pay day.
PayPal
- We reccomend payment via PayPal because it is fast, easy and secure. Simply choose
PayPal
when you check out.


Shop Now, Pay Later
- Want it NOW and can't wait til pay day? No worries. Just use
Afterpay
or
zipPay
when you check out. They will look after your installments, and we send your order now!


Layby
- If you're happy to wait, our good old-fashioned Lay-by is easy and stress-free. Simply choose
Direct Deposit
at checkout, transfer the first instalment (a quarter is ideal), and send us a quick email to confirm your layby. We'll send your goods when it's all paid in full.

Credit Cards
- To pay with
Visa
or
Master Card
, please
choose
Credit Card
as your payment method when you check out. Nice and secure.


For
American Express
, make sure you choose
PayPal
and follow their prompt to checkout with your AMEX card (instead of PayPal funds). You don't need to have a PayPal account to do this.

Bank Transfer
- Choose
Direct Deposit
as your payment option and our bank details will be made available to you on checkout.
NOTE:
Please use your name with a post code as Bank Reference when making payment. If you have an order reference starting with "N", you can use that one.

Remember
to
send us a quick email
whenever you've done a Bank Transfer, so we can keep an eye on your payment!
IMPORTANT:
Because your order is processed promptly once funds are cleared, there won't be time to make changes to shipping details, So
When You Complete Checkout
please help us by double checking we have the following:
Correct Physical Address

. Most of the time

PO Box

is fine, though we may ask you for a physical address if we end up using a courier instead of Aust Post.


Phone Number

for the delivery driver.

Any Special Delivery Instructions

.
Order Now - Before You Miss Out!
Delivery
Now, Let's Get Your Order On Its Way To You!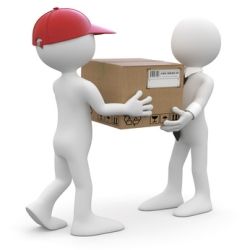 How long will it take to receive my order?
All fully paid orders placed by 5pm Monday to Thursday will be processed overnight and ready to send by our warehouse - normally the next day or following business day.
Orders placed on Friday and Weekends will be processed on Sunday night - because our warehouse operates Monday to Friday except Public Holidays.
Once it leaves our warehouse,
the actual time frame is up to the delivery services
. This can vary depending on your location and road conditions.
Any delivery time estimates shown are
estimates only
- so please use it as a guide line.
You'll receive a few email updates from our system as your order progresses, so please stay tuned on these!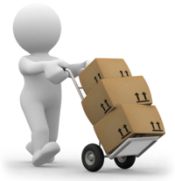 How will my order be sent?
We use a dispatch system that works out the most efficient way to send your order.
This way the postage works out fair and reasonable, and your parcel reaches you quickly as well -
because we know you can't wait!
That means your parcel
may reach you by either

Courier

or

Aust Post.
In general, larger items tend to be delivered by couriers, while small items tend to go by Aust Post.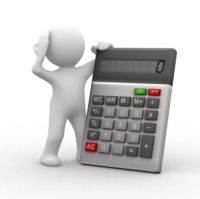 How is my postage calculated?
Great question.
Depending on
weight
and
dimension
, some times we are able to do Flat Rate across Australia, so the postage is the same no matter where you are.
Other times we use the Built-in Calculated system provided by Aust Post, and your postage is calculated
based on YOUR location.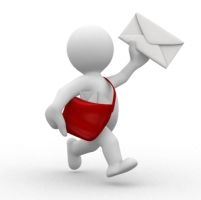 Can I get it delivered to my P.O. Box?
Depends on the item (and its dimensions), because
Aust Post have size restrictions
and couriers are NOT allowed to deliver to a P.O. Box.
Please check with us when in doubt.
If you have nominated a P.O. box, and the item is within Aust Post size, then it will go by Aust Post. Most of the time, this
is
the case.
When your item is too big, or being sent directly from our supplier, then we need you to provide a physical address so we can send a courier.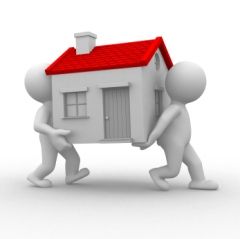 Can I get my order sent to a different delivery address?
Your sure can!
When you check out, you can choose to ship your order to your billing address or a different address.
Simply choose the second option, and then fill in the shipping address of where you want you parcel sent.
Please double check we have Your Correct Address so your order can find its way to you!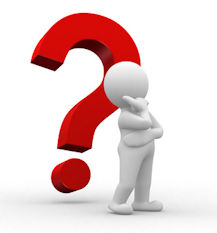 What if courier services are not available in my area?
Some locations are outside of courier services....
In these cases we CAN arrange for your order to be deliverd to your local post office.
But please
provide us with a street address
(street number & name) - even if it is the only Post Office in town - as if it is an office address.
A phone number would help too - this will avoid delays.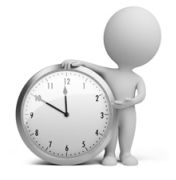 What if I need my order urgently?
No worries, we will do our best. Just let us know.
Please give us as much notice as possible - especially for special occasions like birthdays!
In most cases, we CAN
arrange an upgrade
from Regular Post to Express Post for a little extra.
Please contact us first so we can update your invoice to show the correct amount.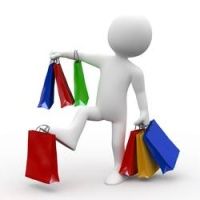 Do you offer combine shipping?
I want to order more than one item...
Sure! Please
"Add to Cart"
for all the items you want and let the system work it out for you.
If you're unsure, let us know.
A quick message is all we need.
This way we can double check the postage for you. Simple!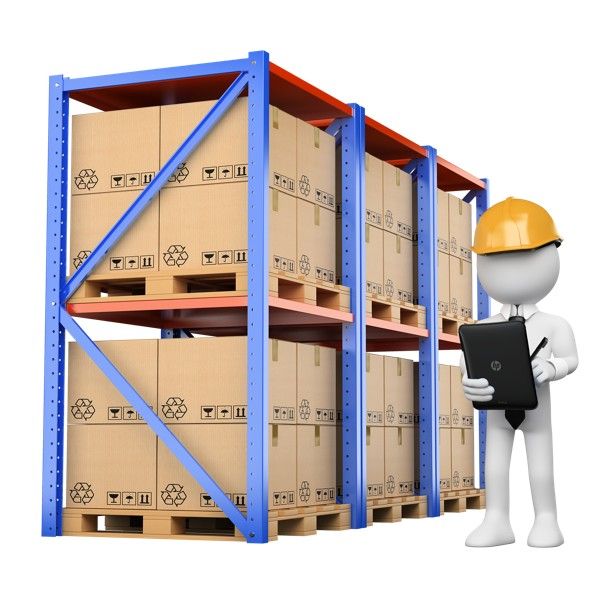 Can I pick up my order?
No. Sorry - unless you're picking up furniture directly from our supplier.
Because most of our items are located in a commercial warehouse - with
NO public acess
.
There is no shop front - because that's how we can pass on the savings to you!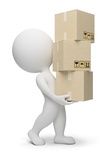 Some useful things you might want to know:
Combined Shipping

- We are happy to combine shipping for multiple purchases based on the combined weight and dimensions of your items, so add what you like to cart as you go, and check out our shop to see what else you like... you never know what you might find!

All items we sell are

Stored in a Clean and Smoke Free Environment

so You can Rest Asured they will be In Top Condition when they arrive at your place.


Packaging & Sending

- All your items will be packed well and we do everything we can to make sure you package arrives safely. In the unlikely event something does go wrong with your package, please contact us via email. We do our best to resolve any concerns.


Prompt Shipping

- Your package will be sent to you promptly once payment is cleared. In most cases it will be dispatched the next business day.


Packaging Materials

- We endeavour to support "green policies" and recycle

clean

packaging materials whenever possible. Brand names on packaging material may not necessarily match the content.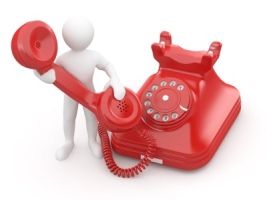 !!! IMPORTANT !!!
The Courier Needs Your Phone Number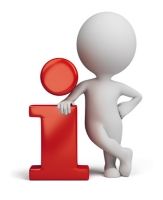 When you're completing check-out please
make sure your

best day time phone number

is included - because the courier requires a phone number.
Generally they may never ring you - and they tend to just turn up anyway. But their office needs to have your phone number on file for "just-in-case".
If you have any special delivery instructions, please let us know.
It is
best to providing these details by

sending us a quick message
- this means your parcel will be dispatched to you faster.
Act Now and We'll Get It To You ASAP!
Why Shop With Us?
Because we're here for you.
and your sewing needs.
Sew Much Easier is founded
by
a sewists,
for
fellow sewist :-)
We're a surprisingly small team that put a great deal of thoughts into what we do and how we do it. We stock only a handful of curated sewing goodies - each one carefully
hand picked and tested
ourselves.
Everything we stock
only
make it to our online store
if
we absolutlely LOVE them - for our
own
sewing. Because we're only interested in handing over
what YOU would be happy with
.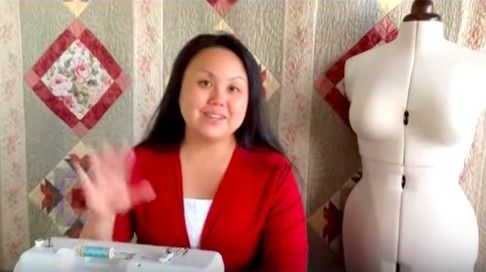 Hi, I'm Shelley.
I confess that I'm a fabric addict. And I love nothing more than geeking out over the ins-and-outs of sewing machines - and all the bits that come with it. Presser feet are my specialty :-)
I've been
sharing my passion
of sewing all my life - with a career in fashion design and patchwork teaching - and now
I serve fellow sewist everywhere
by delivering sewing goodies to your door. And that's only the beginning.
Long after your first purchase - whether it's a sewing machine, dressmakers dummy, or some bobbins - we'll be there to
celebrate your joy
in the simple act of making something by hand.
Simply drop us a line and...
we'll be there whenever you need help. Any time.

xoxox
P.S.
I know you're a savvy shooper. And you understand the value of
Buy Well, Buy Once.
Because you want to be
100% confident in the quality
of your purchase, so that you can be 100% confident in your sewing!
That's Why...
I'd like
to make sure You are

100% Happy
- so take your time, take a couple of months - get to know your sewing goodies from us.
And in case you change your mind - No Worries. Because shopping online should be stress-free!
Give it a Go Today. You'll be glad you did.
So, Go Ahead!
P.P.S.
Join
Thousands of Happy Sewists
Australia-wide, and be part of our caring creative community. Contact me (Shelley) any time for technical advice or anything sewing related.
Stay in touch - I'm here for you
:-)
Last but Not Least...
When you've made something with goodies from us...
Remember to send me a photo.
Because I'd LOVE to see Your Work!
Got a Question?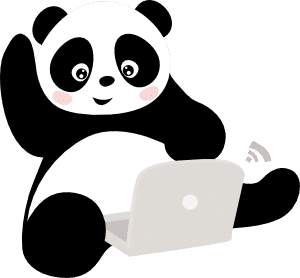 Where Are We?
While Melbourne is our home, most of our goodies are kept in a commercial warehouse in Sydney. They aren't open to the public and there's NO shop front.
That means for most items...
We are Not Able to Offer Pick Up.
Instead we provide fast & low cost delivery to your door :-)
The Only Exception is for Furniture - pick up can be arranged from the supplier directly.
Would you like
more information
on this item?
Can we
clarify anything else
for you at all?
Please feel free to Call

1300 88 11 59



or Send Us a Message anytime

.

Your message will be responded to ASAP, usually within 24 hours and during business hours, Monday to Friday 9am to 5pm Australian Eastern Standard time.

In case the phone line is busy - please leave a clear message with your contact number (including area code) and we'll call you back.

Cheers

!



Reviews
Be The First To Review This Product!
Help other Sew Much Easier users shop smarter by writing reviews for products you have purchased.