The Pattern Drafter for Children - Make Patterns for Boys & Girls (6mths to age 16)
SAVE 52%!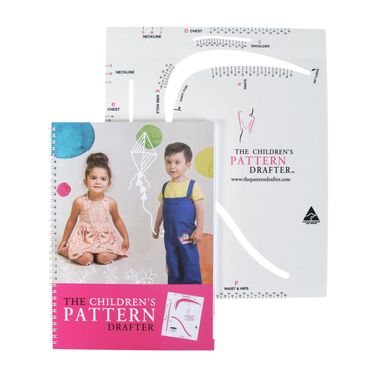 Click to view larger images or other views or videos
SAVE 52%!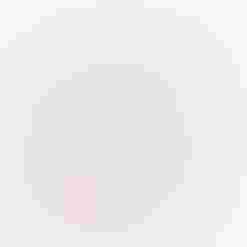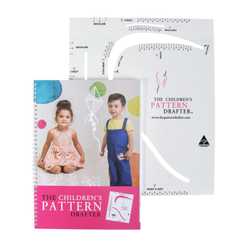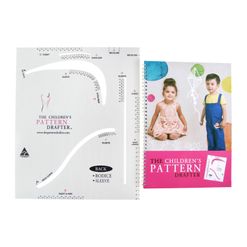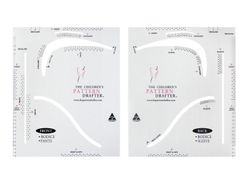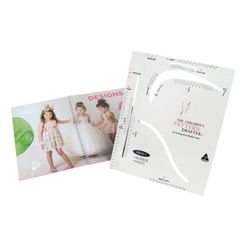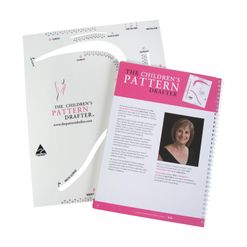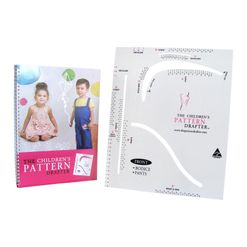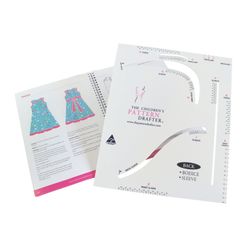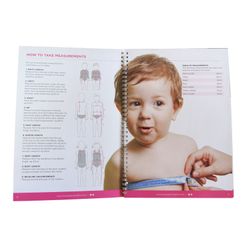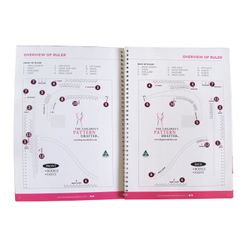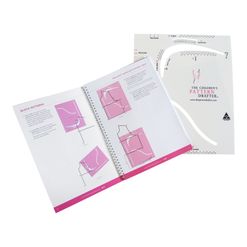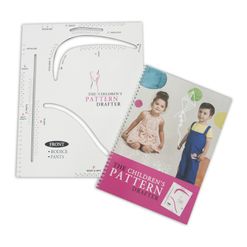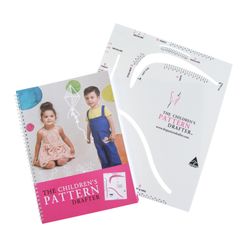 Swipe for more. Tap to enlarge
Click to view larger images or other views or videos
33,198 Happy Customers Served
Make You Own

Childrenswear -

Quilckly

&

Easily


~ For Any Age from Babies to Teens ~
Without Wasting Money on Sewing patterns - Ever Again!

How?

Just Keep Reading...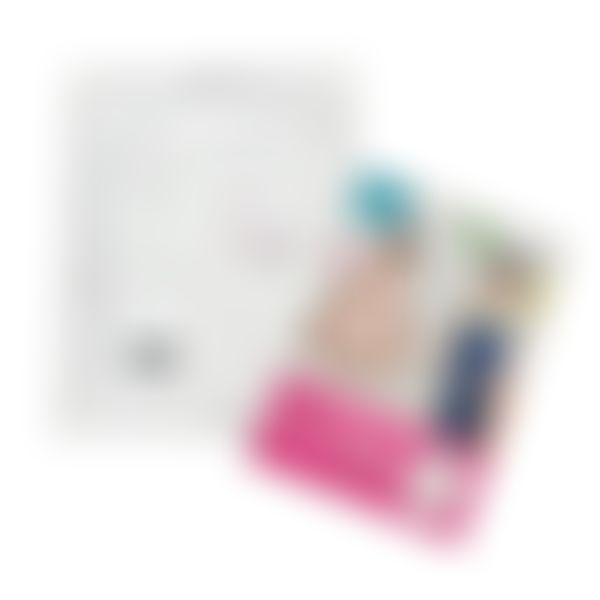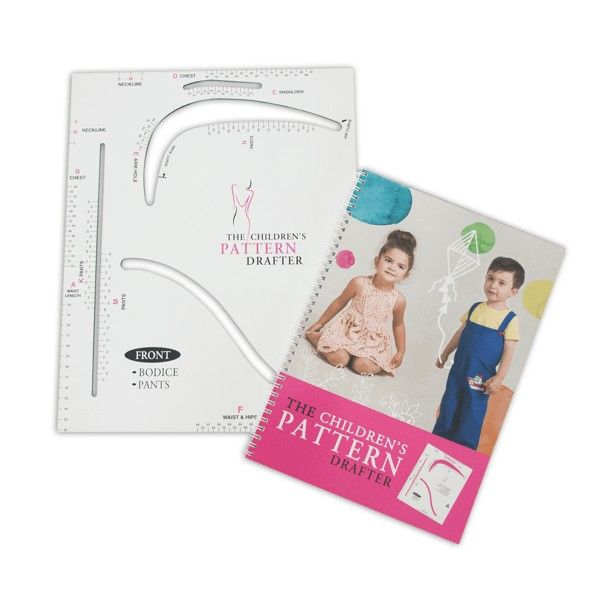 If you're reading this, chances are...
Your kids grow so fast - but you never seem to find what you like at the shops.
You sew clothes for them but sewing patterns are costing you a fortune!

You have something unique in mind -

like dress-up costumes & gowns for formal occasion

- if only the RIGHT sewing patterns exist...

You thought of drafting your own patterns - but you have

no idea

how or where to start.

Fear Not

- here's an easy way...

"The Pattern Drafter is the best! It is very easy to use.

I followed the instructions from the book, and drafted my block patterns (front and back) in under 10 mins.

Thank you Maria for your great invention."

- Nirva Zephir


Imagine if you could
.......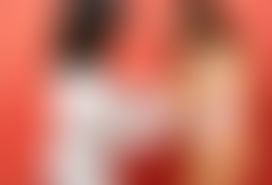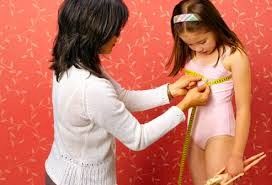 Whip up

all the garments

you'd loved to see on your child
- in blogs, magazines, Instagram & Pinterest...


If Only
.......


You have the technical know-how to make them clothes as they grow (no matter how fast
)...
What if creating your own childrenswear from scratch was easier than you think?
Often the hard part is to come up with exactly the right tool, for the right job, at the right price. Of course, there is no doubt that in order to create beautiful garments, you need to practice.....

But the first step is having the right system on hand.

"I just wanted to say how pleased I am with The Children's Pattern Drafter.

As I have been using the original Pattern Drafter for myself for years
now, you can't imagine my excitement when the Children's one was finally out.

I'm loving that as our first grandchild is growing I can just take a few
measurements and quickly draft up a new pattern for our growing little
boy. It's so good not to have to purchase expensive patterns every time I want to sew.

Can you believe it, I'm actually keen for loads more grandkids just so I
can create even more.

Thank you so much for a great tool."

- Chirstine, a Happy Customer from Nagambie


The Secret

is a "Proper" Pattern Drafting System.

Try

The Children's Pattern Drafter

and you'll never fork out good money or waste time on another sewing pattern - ever again!

Simply start from your child's body measurments and go from there. No more guesses!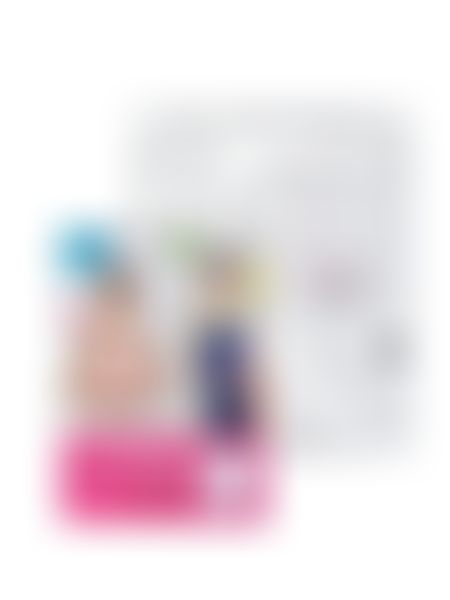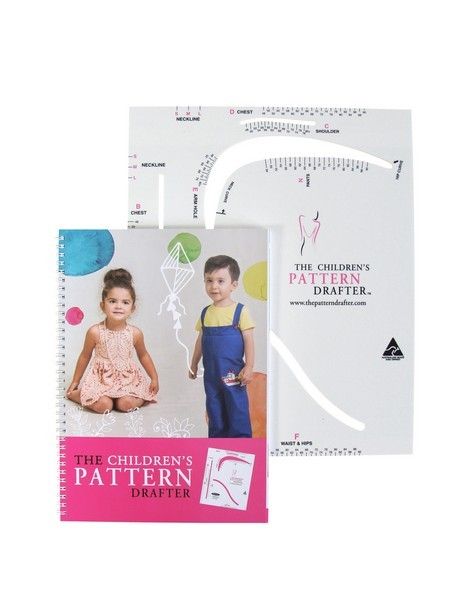 For
Aust Size 6mths to Age 16
approx.
Check Your Measurement:
Chest: 48 to 90 cm
Waist: 48 to 90 cm
Hips: 48 to 90 cm
Here's a little bit of insider information...
Having worked for a decade or so behind the scene in the clothing industry, I was formally trained as a Fashion Designer - and later spent
10 years teaching
others the joy of sewing. I like to share insider tricks, and I believe in doing things properly.
Now, let me share a little-known secret from behind the scene...
The real difference is in the method - before we even start drafting sewing patterns.
When we started fashion design at uni, one of the first thing we learnt is that
EVERYTHING begins with a basic block
(also known as a "pattern sloper"
in North America).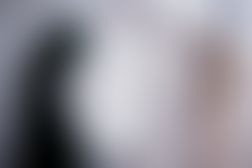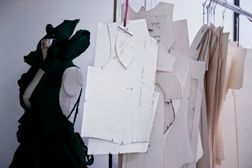 You see, we were already provided with ready-made basic blocks on sturdy brown cardboard (aka "Oak Tag") in standard Australian sizes.
These blocks were prepared earlier, drafted from a set of measurements, and they serve as blank canvas for us to draft the actual sewing patterns from - in ANY design.
By simply starting from a set of accurate measurements -
creating outfits that fit & flatter is a given
- because your pattern was meant to fit YOU in the first place. You already

knew

it was going to fit - no matter what design you creat from it.

That means drafting your patterns from a basic block

saves time AND effort
- with consistent, professional results.
This is an example of what it looks like: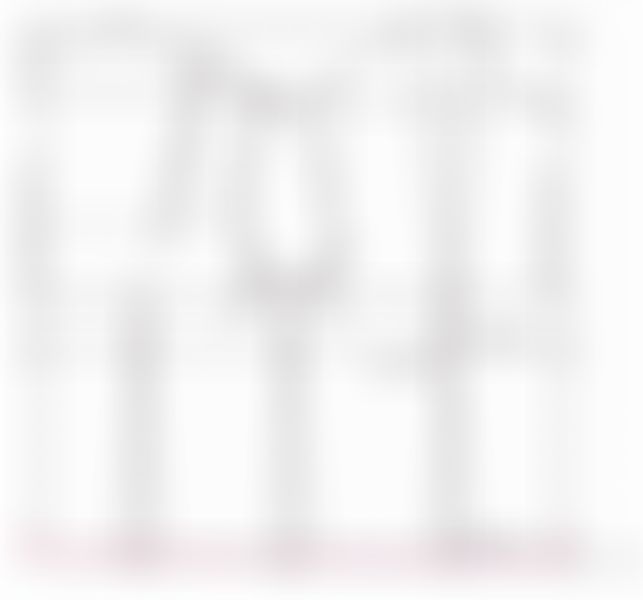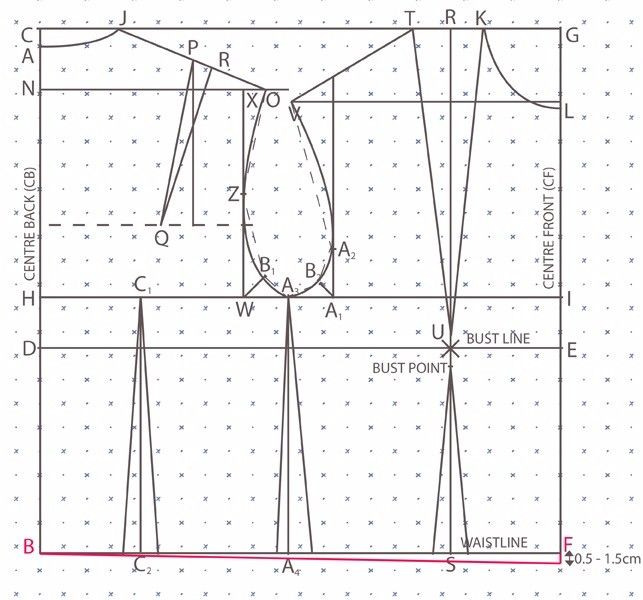 And
this

is how things are done in the

real

world
- because fashion designers and patternmakers simply don't have time to stuff around with not-quite-right patterns - and they certainly cannot afford to produce poorly fitted garments.
That's why every design house have their own set of basic blocks!
So this is the method I

actually use myself
- along with other pros .
Now You Can, too.
Start darfting your patterns the RIGHT way.
Give it a Try Now.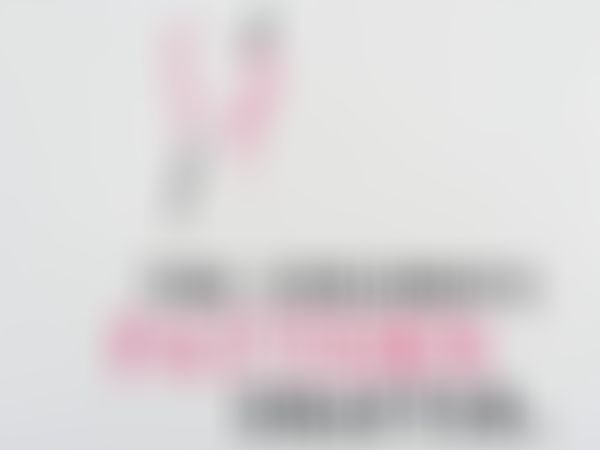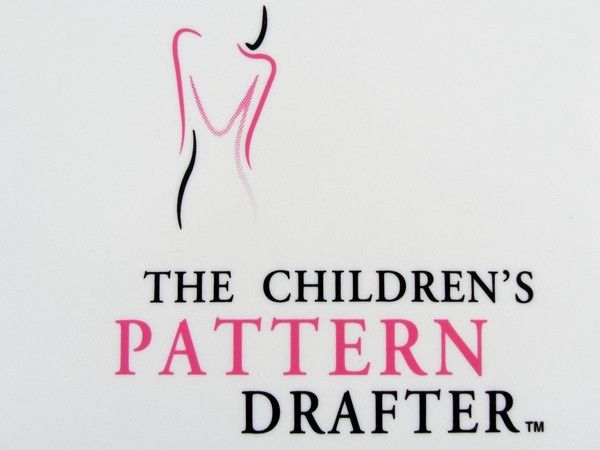 "Maria's system was an outstanding item and I know many members are now anxious to get hold of it.

Our young costume designer, only 23 years old, said when she gets her next contract the money is going to buy one of these. She sees it saving her hours of time spent drafting blocks to make the individual costumes.

I was in Tasmania on Sunday for a meeting of the Guild there and discussion centred on one group that wants to establish a pattern drafting group. Using The Pattern Drafter of course.

Once again, I cannot thank you enough for all you did to make our day the great success it was."

- Shirley, from Australian Sewing Guild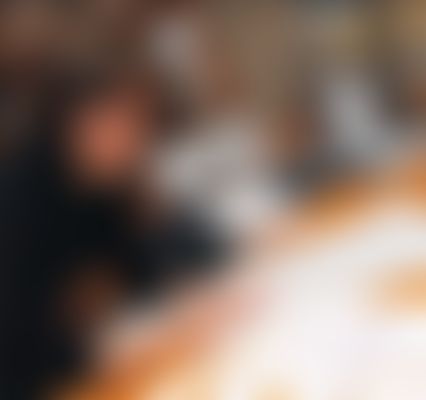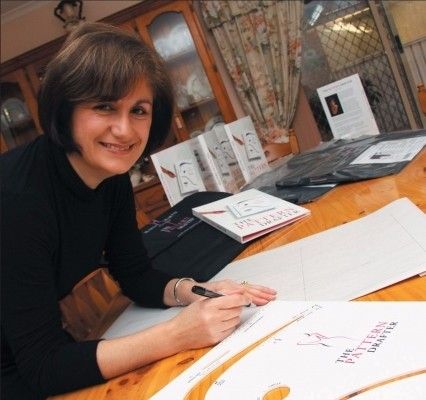 You Ask:
What Size / Age Range Does it Cover?
First - Please Check The Actual Measurements:
Chest: 48 to 90 cm
Waist: 48 to 90 cm
Hips: 48 to 90 cm
That's
6 mths to Age 16

- with a pinch of salt :-)


Why "pinch of salt"?

Because there is no industrial standard these days....

Clothes sizing varies from brand to brand.
Any Differences

- this is what you do:

Plus or Minus
1 cm

on the ruler = Plus or Minus

4 cm

in finished garment.
Are Your Kids Covered? I'm Sure They Are!

No doubt you've already found out.....
Why working with store-bought pattern is such a

PAIN

...
So fragile you're struggling to use it without destroying it

The fit can be Hit & Miss (now you have more problems)
Utter Disappointment because it doesn't look like the picture!

Think About it...
No two kids grow in exactly the same way, with the same shape, at the same rate.
That means there is a HUGE chance that you'll need to adjust store-bought patterns - which is surprisingly time consuing.
That's why many parents just let kids "grow" into their clothes, by making it a bit bigger to begin with. It's definitely easier. But then your end up with this....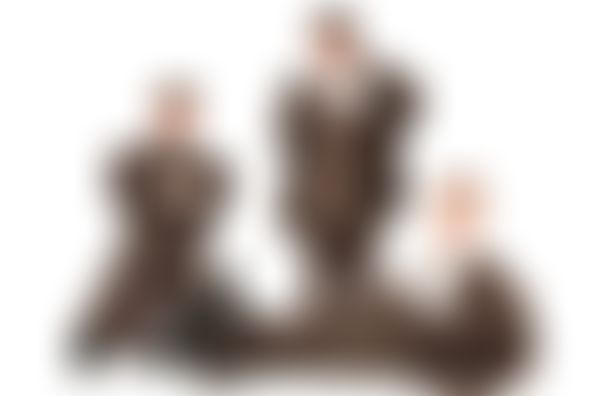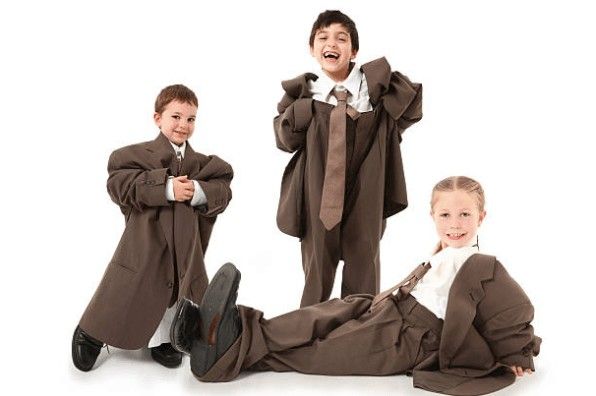 In fact, most of us can still remember wearing ill-fitted clothes growing up - often hand-me-downs from older siblings. That happened to you too. Right?
How did that make you feel, as a child?
Would you wish that same on another child, given a choice?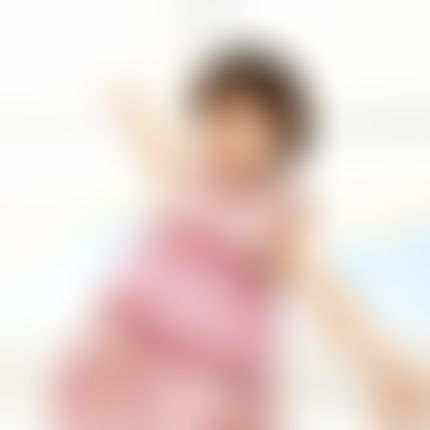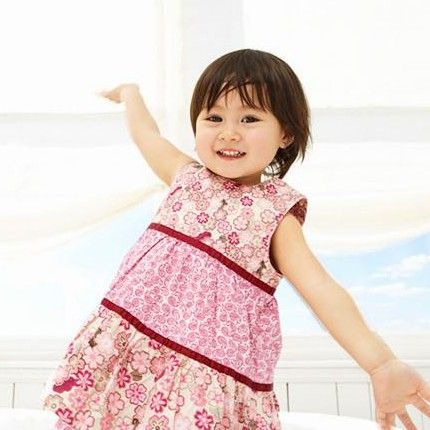 Don't they
deserve
to grow up wearing garments that
actually
fitted properly - that make them feel valued - as an individual?
Most sewing patterns (such as McCall's, Butterick, Simplicity & Vogue) are made with the average population in mind.
But since when are your kids merely
average
, anyway?!
By starting with measurements - you can be
100% Confident of a Perfect Fit
- simply by starting with a basic block to begin with!
Keen to Give it a go yourself?
Simply Add to Cart Now.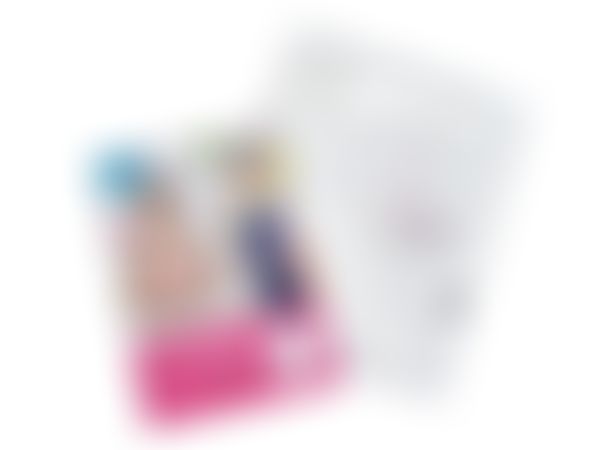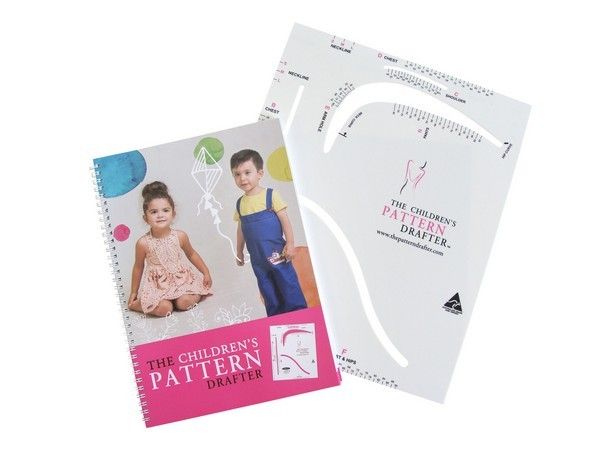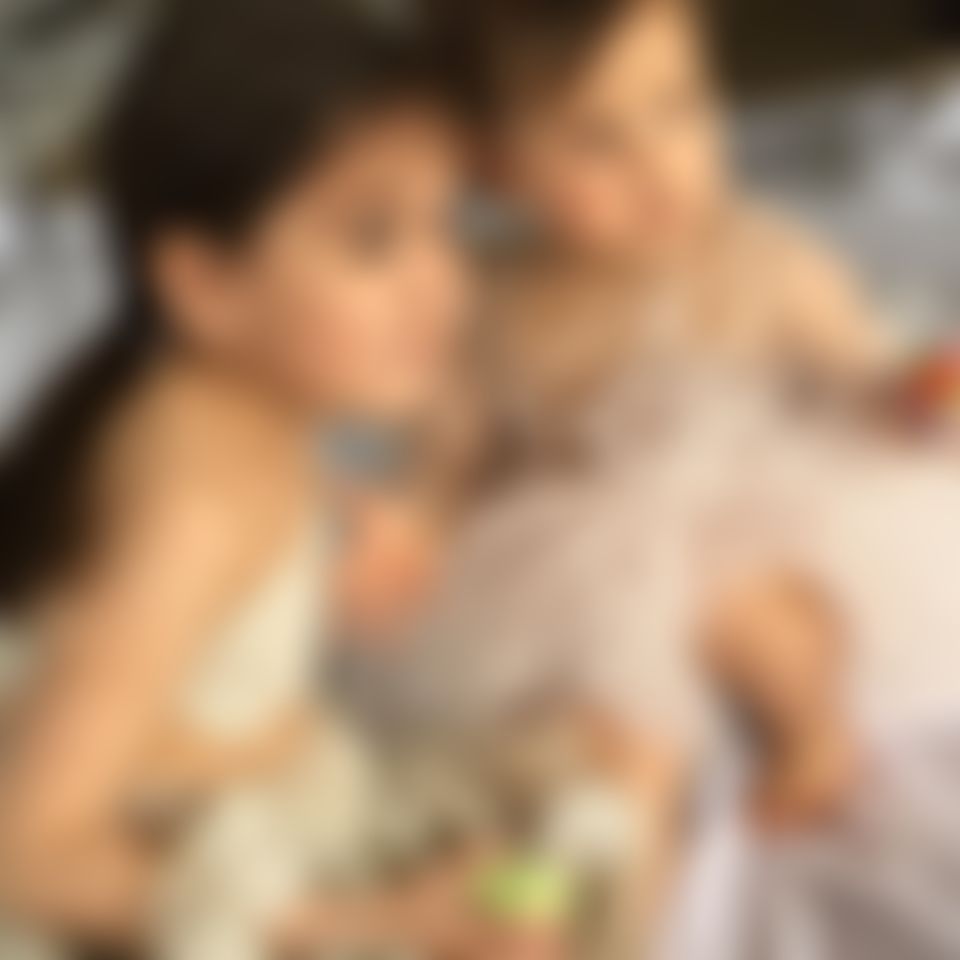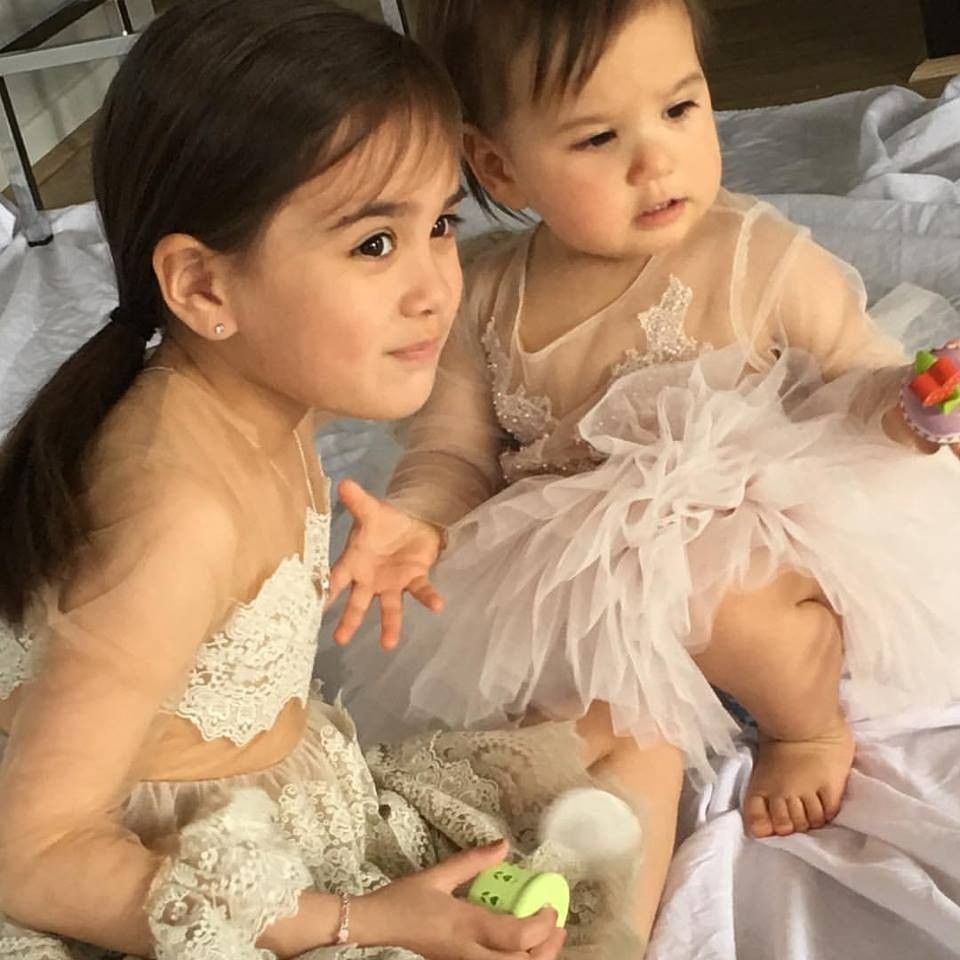 "I have been sewing professionally for 3 years, and 12 months ago I discovered THE PATTERN DRAFTER.
I find THE PATTERN DRAFTER to be easy to use and straight forward. It takes out the stress of not only creating a gown that looks great but fits perfectly first time every time.
THE PATTERN DRAFTER saves me time, money and headaches! I can't live without it.
But best of all with THE PATTERN DRAFTER I don't have to worry about the fit of a garment; it allows me to get on with the designing."
- Kadime, professional dressmaker and designer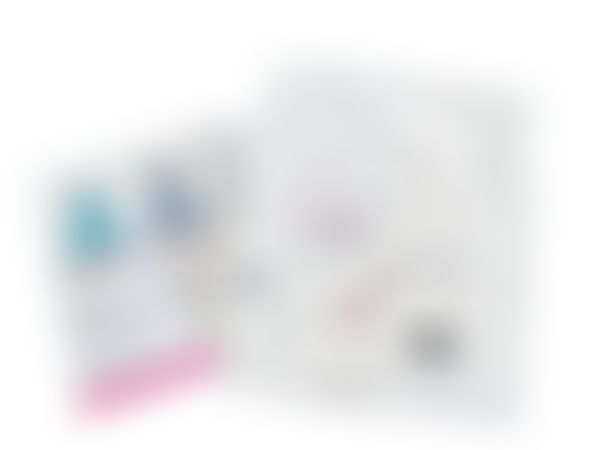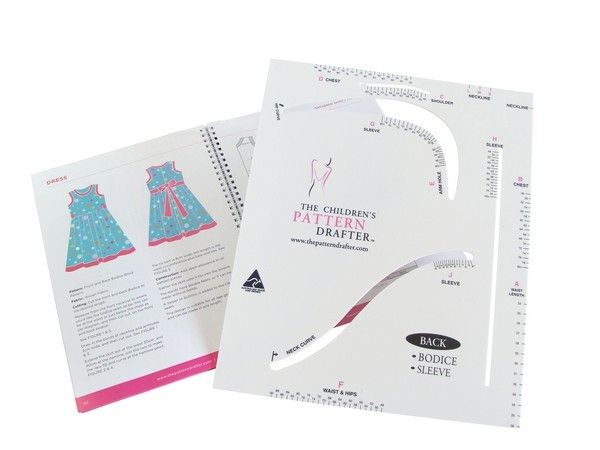 See The Pattern Drafter in action...
The Pattern Drafter for Children
works exactly the same way - your complete drafting system for kidswear patterns!
Whether you are making a simple day dress for a tween, a couple of rompers for newborns or an elaborate flower girl gown, you need to start with a sewing pattern.
All patterns start out as a basic block with the wearer's measurements.
Until now, making a block pattern required skills usually obtained through years of apprenticeship, or studying at university using multiple rulers such as a French curve, right angle, grading, standard, hip curve etc.
The Pattern Drafter for Kids has

ALL the rulers you need built into ONE

neat system.


Instead of having to buy ALL these rulers: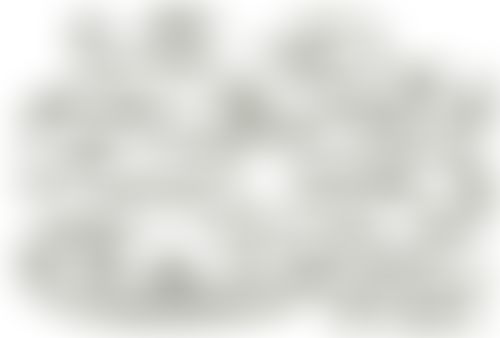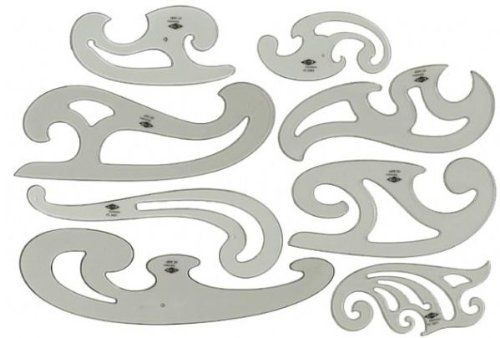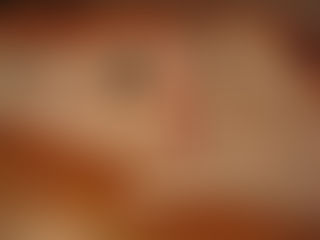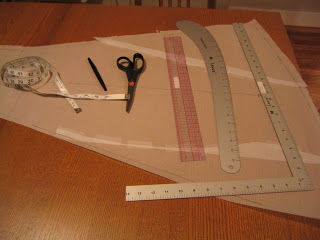 You only need this ONE ruler: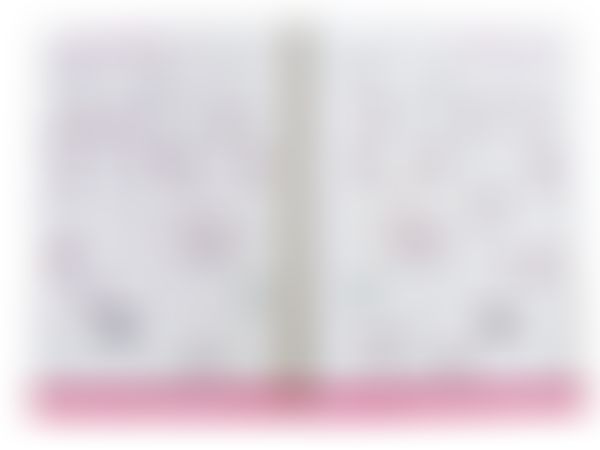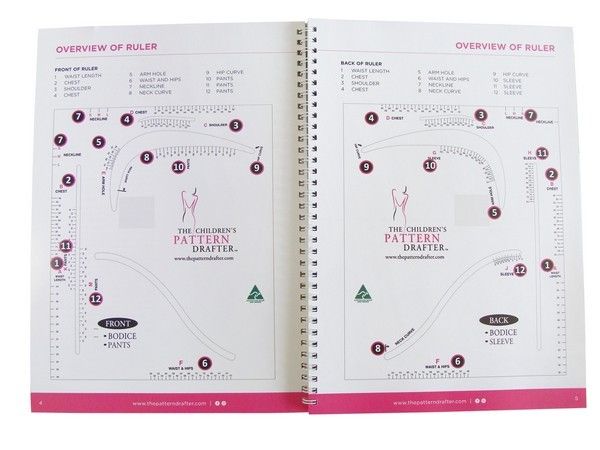 Front Back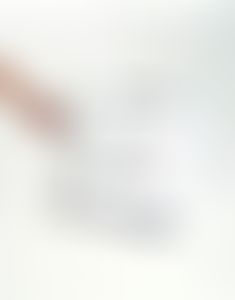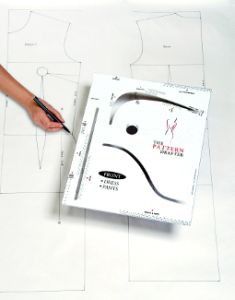 There is no need for lengthy calculations or complex drawing. You
simply follow the step-by-step instructions
on how to take measurements and transfer them onto paper using The Pattern Drafter.
Your basic block pattern WILL
ensure a perfect fit
, and - best of all - you
can create a child's block in less than 10 minutes!
Christening Gowns, Page Boy Suits, Hoodies, Shirts, Jackets, Skirts, Pants. Your Block Pattern (or "pattern sloper") is ready to use for any kids - aged 6mths to 16 years - as a blank canvas for you to create ANY design imaginable.
With The Pattern Drafter for Children, you will
never need to buy a pattern again
. It's the only way to make professional clothing that will
always fit perfectly
, and
creating original designs has never been easier (or more rewarding)!
Now that you have discovered your secret weapon....
With

Children's Pattern Drafter

-
you too can be a Designer!
Love to give it a go?
Click the button and buy it now!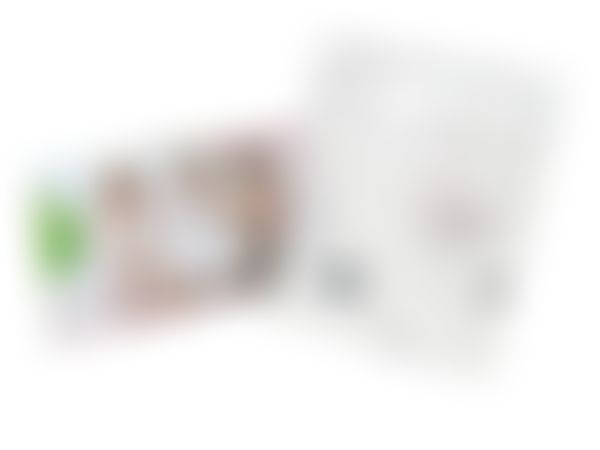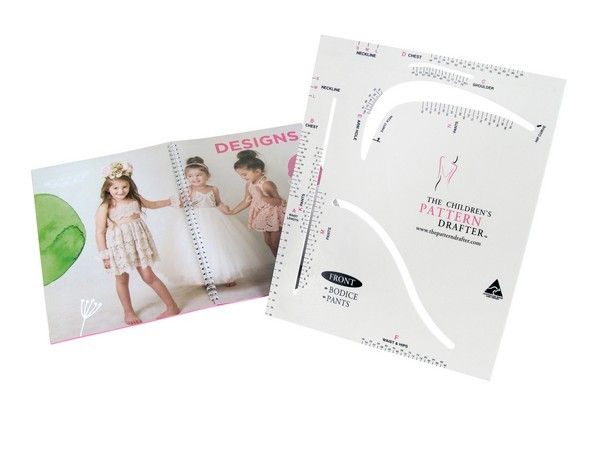 "I have a business where I sew made to measure women and children's clothing, and The Pattern Drafter along with the new Children's Pattern Drafter has certainly made my job easier, quicker and look more professional.

I can never thank Maria enough for two great inventions."

- Leanne from Shepparton



Let's see what you get...
This ingenious pattern drafting system includes: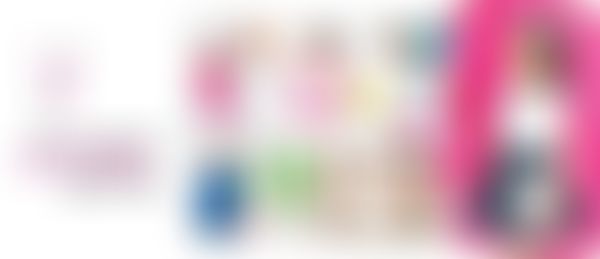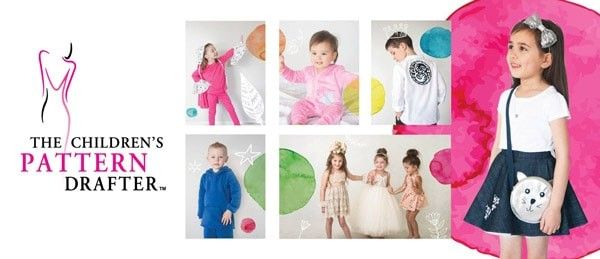 The Children's Pattern Drafter Book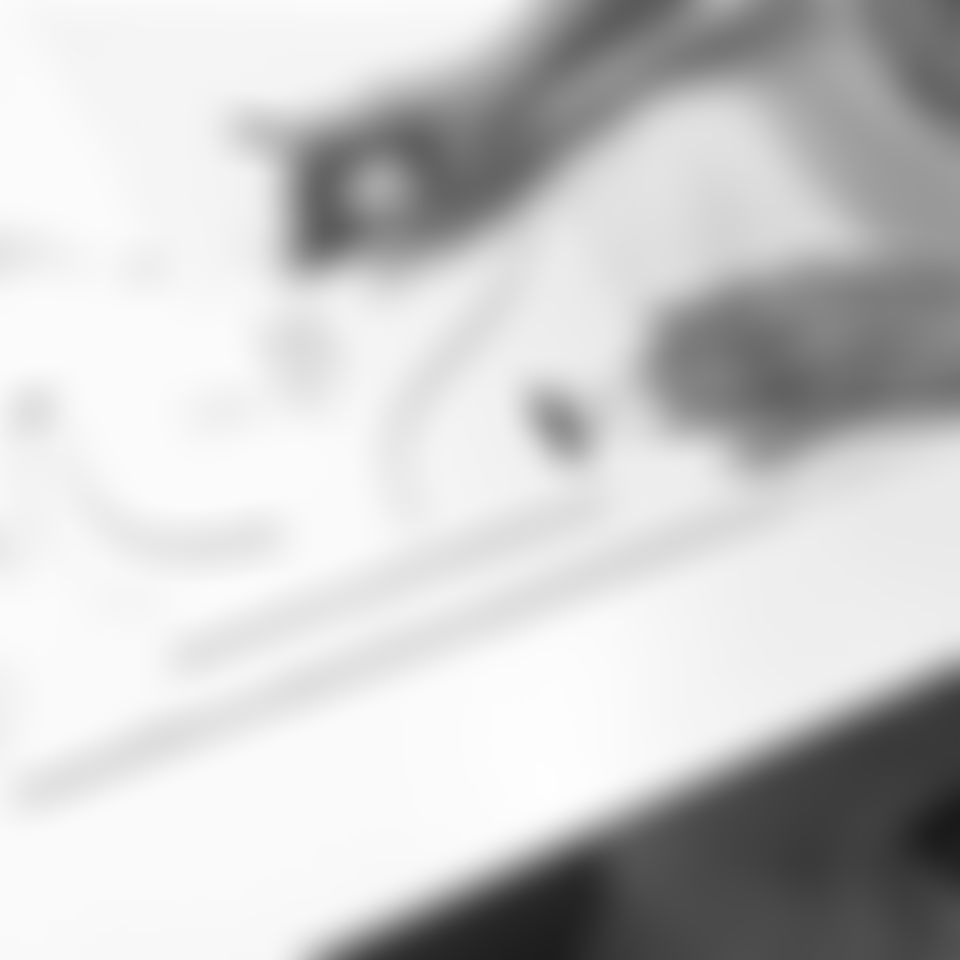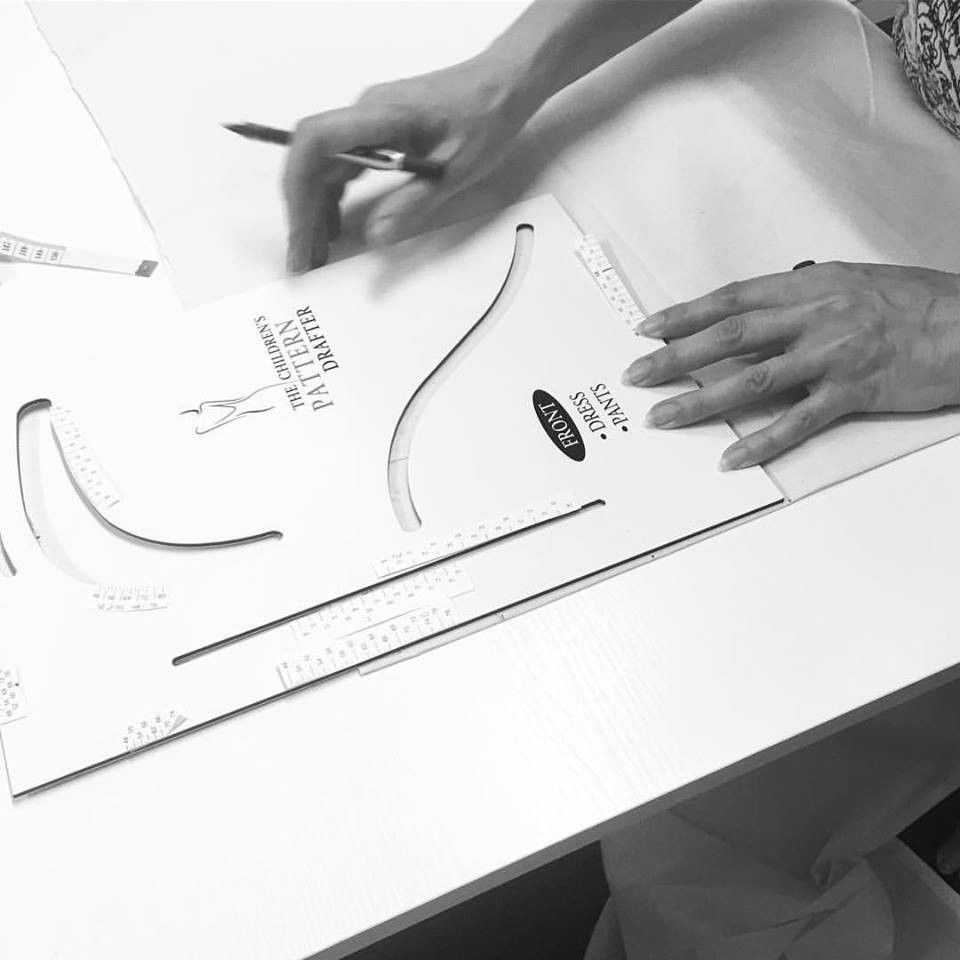 The Children's Pattern Drafter Ruler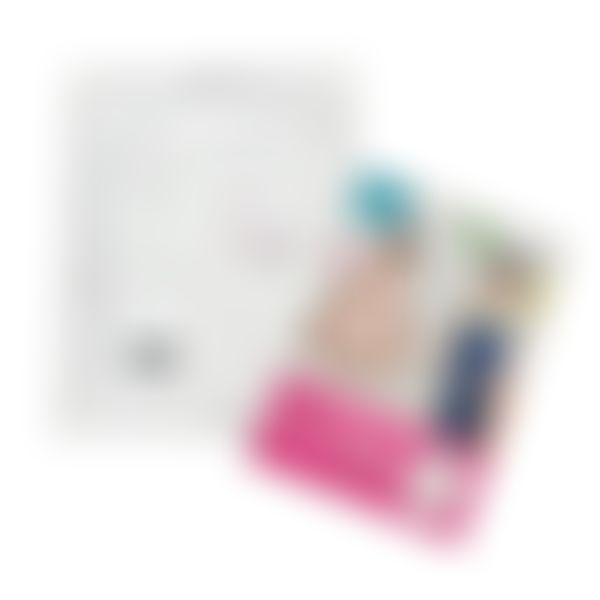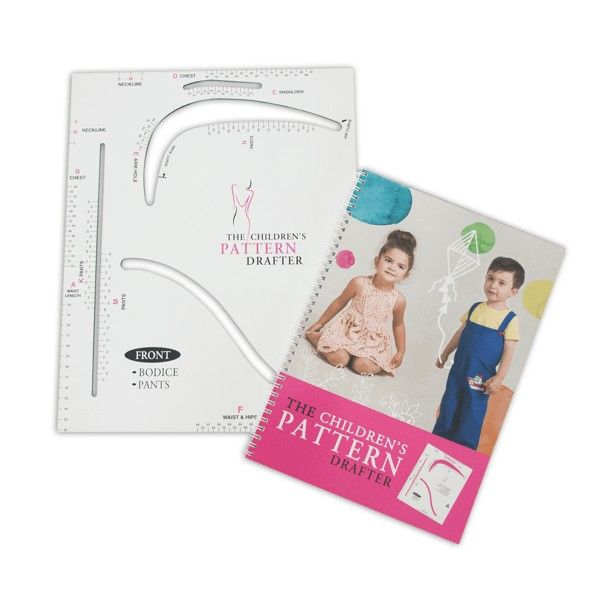 The

Absolute Essential
to Get You Started!

"Many thanks, the book is great for easy to understand instructions and have already drawn up a pattern. I have to say the whole package is really good, beautifully presented, the drafter itself is a such a clever concept."

- Vera Bentley



And, who's Maria anyway?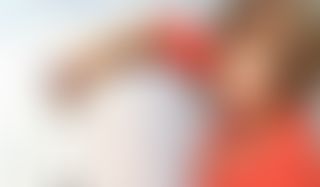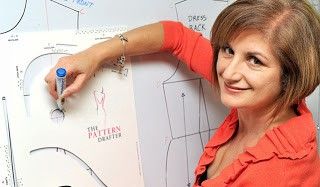 Locally designed and produced,
The Pattern Drafter for Children is proudly created by Maria Boncaldo
.
She lives in Country Victoria and is a qualified dressmaker, pattern drafter, designer, tertiary teacher and private tutor.
Maria started sewing at the age of 10 when her sister's hand-me-down clothes needed re-styling to fit her. Sewing on the Singer treadle machine that her mother brought out from Italy, Maria soon found sewing a pleasure rather than a chore. This was the beginning of her love affair with sewing and her quest for perfection in garment making (if you've met her, you would know exactly what I'm talking about)!
While operating her own business and teaching, Maria found that she was not satisfied with the tools available for Pattern Drafting.
This problem was solved when Maria came up with
a simple, accurate and quick Pattern Drafting system
with easy to follow
step-by-step instructions
to take the mystery out of pattern drafting.
Maria's motto is "keep it simple" and she has achieved that aim by creating The Pattern Drafter for Ladies. This is her brand new system specifically designed to help you make children's wear with the same ease!
Maria is confident you will find the experience of using The Pattern Drafter for Children both
enjoyable and rewarding
because it has been developed to
simplify
and
speed up
your designs, whilst
acheiving an accurate fit.
Since its launch in 2010, Maria has
made life easier for hundres

of budding designers and seamstresses across Australia and overseas
, by introducing The Pattern Drafter for Children that simplifies the process of "proper" patternmaking or kids clothes that takes only
a fraction of the time
and still delivers the same
impressive results.
Here's YOUR chance to benefit from her nifty innovation - give it a go!
Intrigued?
Simply
Add to Cart

To Get Yours Now!
You Ask:
What if My Child's Size Range is Different?
The Pattern Drafter covers these Measurements:
Chest: 48 to 90 cm
Waist: 48 to 90 cm
Hips: 48 to 90 cm
Any Differences

- this is what you do:

Plus or Minus
1 cm

on the ruler = Plus or Minus

4 cm

in finished garment.

Are They Covered? I'm Sure They Are!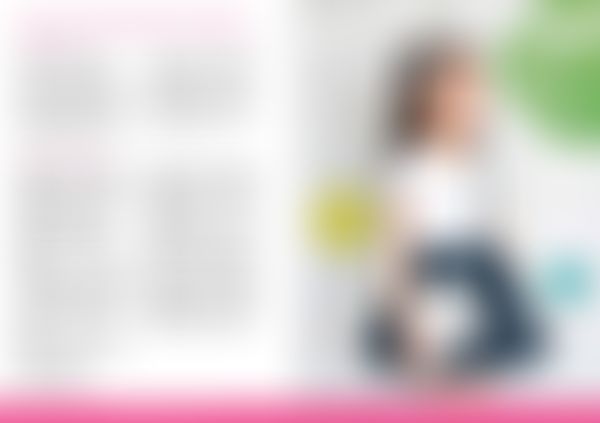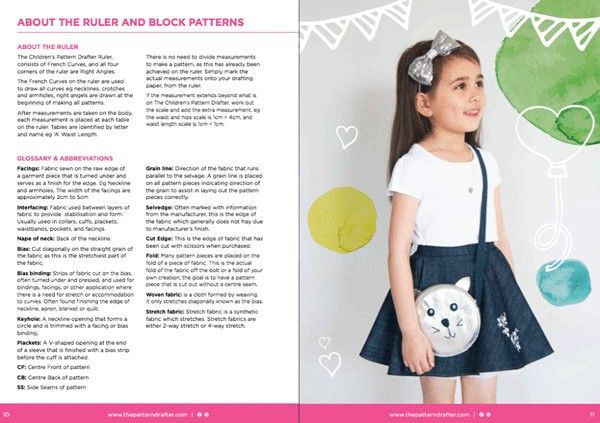 And, why can't I simply use a store-bought pattern?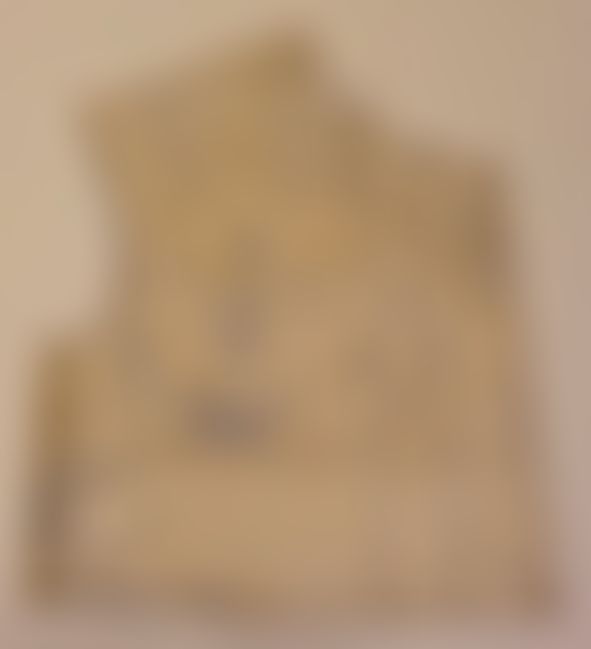 Well, you can.
If only they are
just right
for your child.
But is there such thing as "just right", straight from the packet, and magically fits perfectly?
Think about how commercial patterns (eg. Vogue, Butterick, McCall's or Simplicity. Also known as the "Big Four") are created.....
First, these are American companies. They have a VERY different sizing system and these patterns are developed to cater for the American population.
Also, the seam allowances are included, and fairly generous, so it is near impossible to see how well (or not) this pattern might fit your little one. Unless you actually make it up and try it on...
So you make the garment. In your nice fabric. And the fit is aweful. Damn!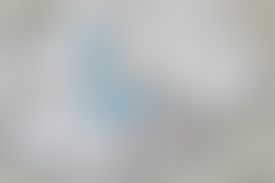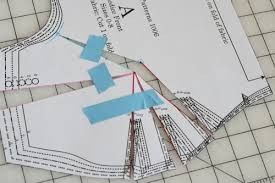 Most people give up in frustration at this point, convinced that they are no good at making clothes.
But this is simply not true - they
just didn't have access to the right system
in the first place. Sounds familiar?
In any case, if you are making your own garments for kids, your child may be in between sizes, or you simply cannot find the right design, in the right fabric, for the right price. This is why
store-bought kidswear hasn't worked
for you.


So, do you think store-bought patterns are going to be any better?
Not likely.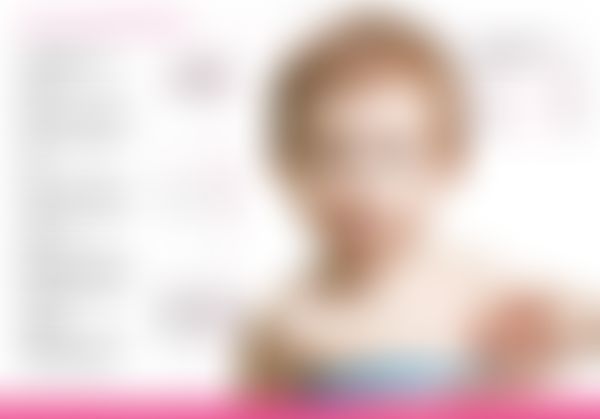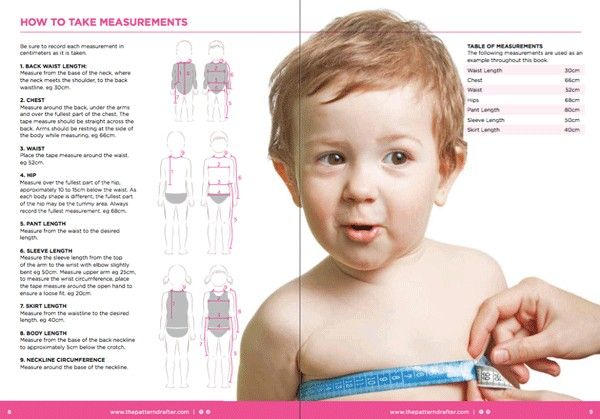 How do you go from Taking Measurments to Drafting Patterns?
Can you show me?

Sure, watch this video and let Maria show YOU how she does it. Step by step.
The method is identical for using Children's Pattern Drafter. Easy!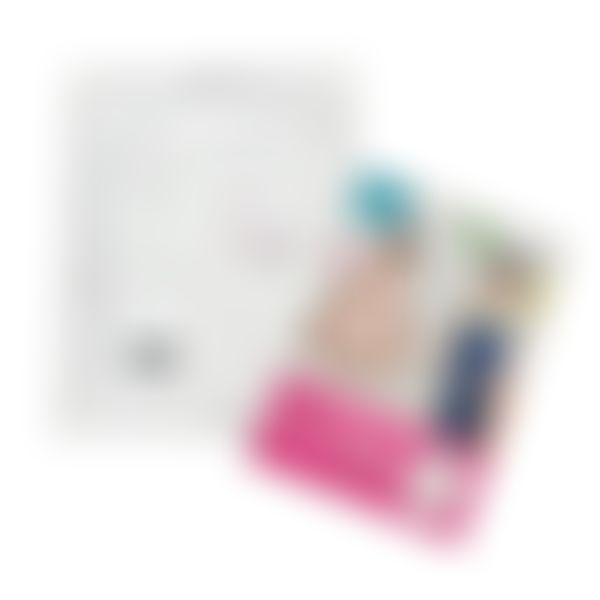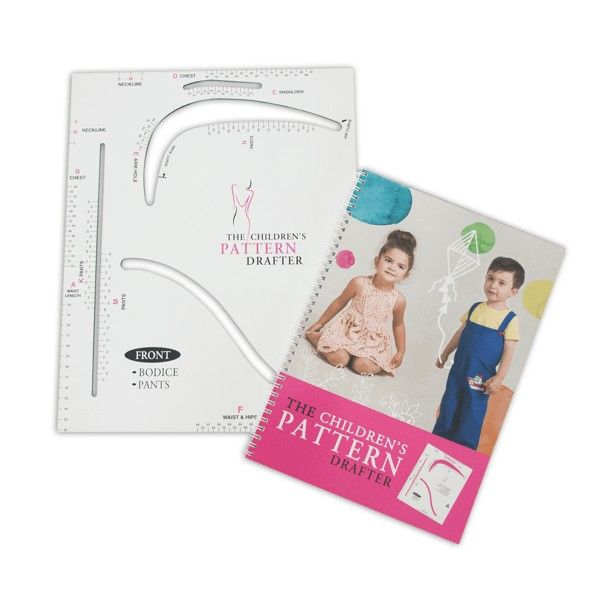 "I thoroughly enjoyed learning to make patterns using the [Pattern Drafter] ruler and how to apply it.

It was so simple once I saw our finished product and realised how it all went together. I have learnt several methods and this was the best.

Maria's teaching is fantastic.... I would recommend this to anyone who wants to make their own clothes."

- Irene, a Happy Customer



Did you know...
The Pattern Drafter for Children is an

Australian

invention?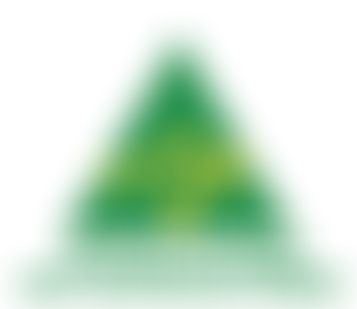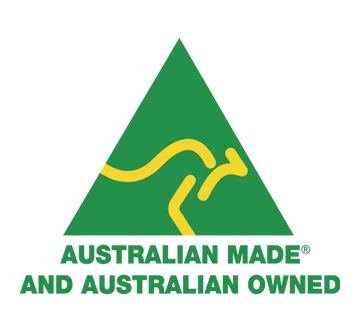 Apart from being a

user-friendly

system that gurantees a

perfect fit

AND allows you to

create anything

you wish....

One of the most compelling reason to support Maria and The Pattern Drafter is because it is

produced right here in Australia

.


The creation and manufacturing are done locally,

by fellow Aussies who receive a fair wage

for producing this top quality,

innovative pattern drafting system that makes YOUR sewing easier

- whether you sew for hobby or business!
Ready To Support a Local Business?
Simply click to order to Get Yours Now!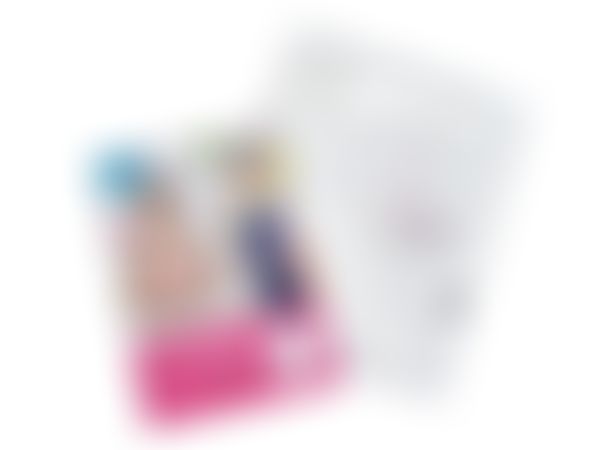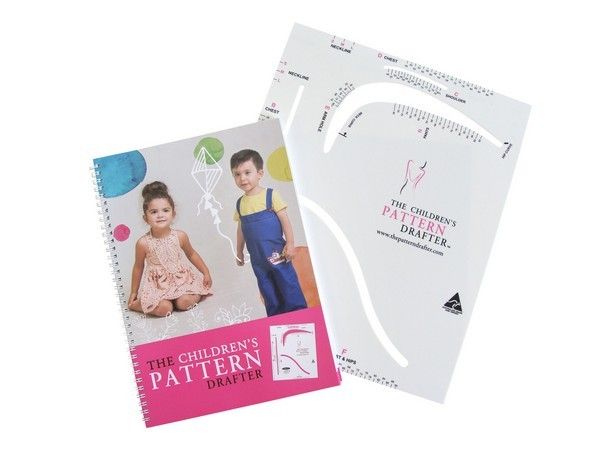 Sounds great, but.........


I know, right now you're probably thinking:
" Yeah, I'd LOVE to get my hands on The Children's Pattern Drafter.


But doesn't the price seem a bit high...?? "

I know where you're coming from.


We sewists are also fabric-holics, and you're probably saving for a certain "very special" fabric.
And, we all have a limited budget (and even less time).....

Let's Do the Maths....

These days, you can

pay up to $30.00 each

for a Vogue or Designer pattern.

Just one

.

So,
in you entire sewing life....
if you plan to buy just 10 of these Sewing Patterns - you can easily blow

at least $300.00

dollars.

And most of us buy

more

. Way more....

So - if you

CAN afford

to buy sewing patterns,
You

CAN afford to invest

in a Reliable Fitting System.

Especially when this system will cure your pattern dependency for good, AND give you the

confidence to create

freely.

You deserve

The Pattern Drafter for Children

. Try it today.



NOW - think about

How Much your store-bought patterns actually

cost

you....
You fork out good money and go home with tissue paper inside an envelope AND the expectation that the pattern WILL deliver that gorgeous outfit as seen in the front of the packaging. How exciting!
So your little girl gets excited too. She couldn't wait to become the princess on the envelope. So you get sewing immediately. A few hours later (which seems like ages), the dress is ready to try on. Almost giddy with anticipation, she puts it on and looks in the mirror....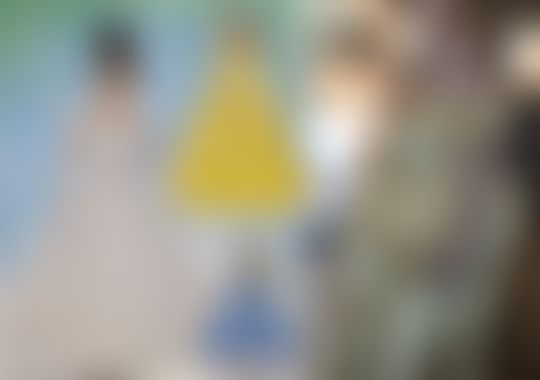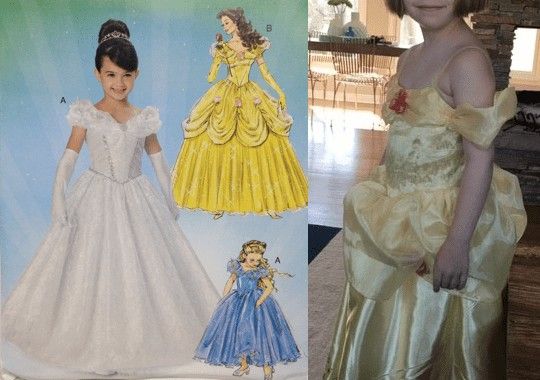 Only to find the dress

Looks NOTHING like the picture on the pattern

.

You've put in the effort to followed instructions, but

the fit

is just....

not

quite right.

How Many Times has This Happened to YOU?
And, how much
time (and effort)
have you spend on fiddling with patterns that just aren't right for your measurement - and chances are,
you've
already
wasted
good fabric. More than once. Grrrr.
And Now You're Totally. Fed. Up. with wasting time, effort, AND fabrics!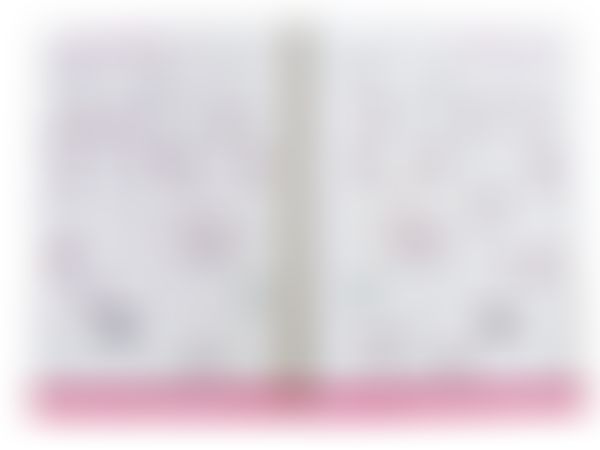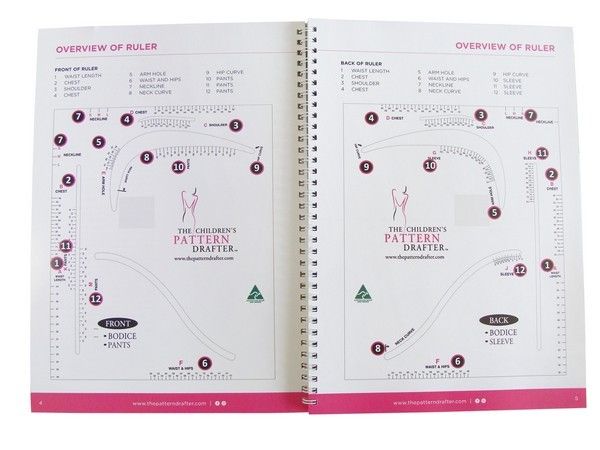 You will find that
The Children's Pattern Drafter is more than

just

a ruler.


What you get is a
complete system
that gives you
professional
results.


An

excellent investment
if achieving the
perfect fit

first time, every time
is important to YOU.
Your
creation will fit you
(or your wearer)
perfectly
- and you will
NEVER have to struggle
with store-bought sewing patterns and disappointing results, EVER again!
So, that means
The Children's Pattern Drafter
can actually
SAVE
you

Time, Money, Fabric
and
Your SANITY
-
Can You Afford NOT to Have it
?

"I thought the pattern drafter was great. And to actually make a garment from it that actually fitted perfectly.

It was the first time I had actually used the pattern drafter. I had a beam from ear to ear.

Being in the fashion and couture industry, it makes the end product that much easier to sew knowing that the garment is going to fit the wearer.

I recommend the pattern drafter to other sewers. I will never buy another sewing pattern again (I no longer have room for them anyway as I have about 1000).

- Melanie, a happy customer


Now that you're no longer relying on commercial sewing patterns, you'll suddenly find
The Children's Pattern Drafter
allowing you endless creative freedom.
You can start simply - by making dolls clothes...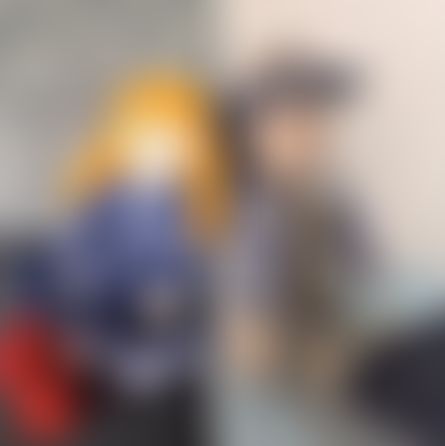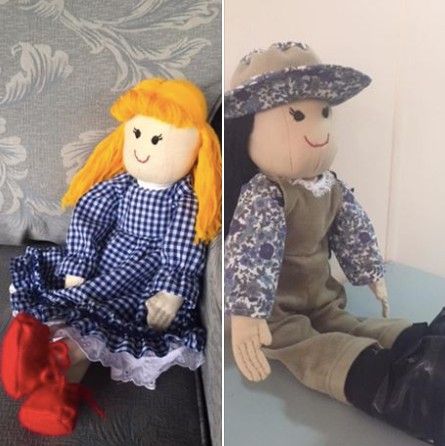 And then simple (but stylish) things...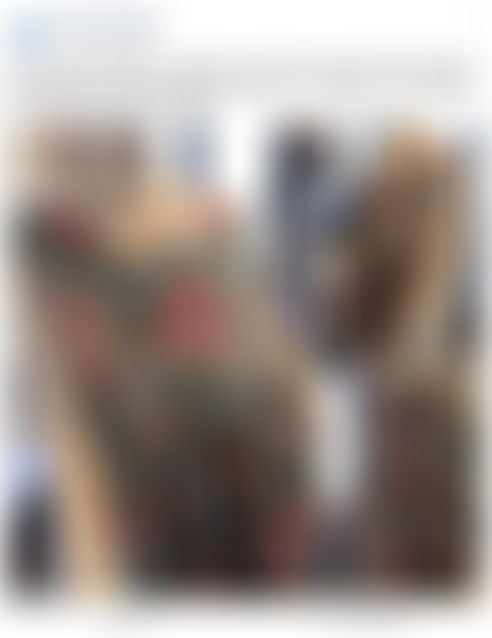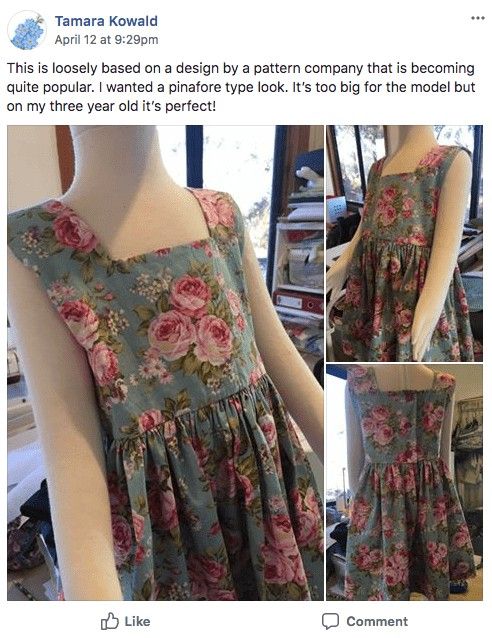 Then gradually move on to something more ambitious and sculptural...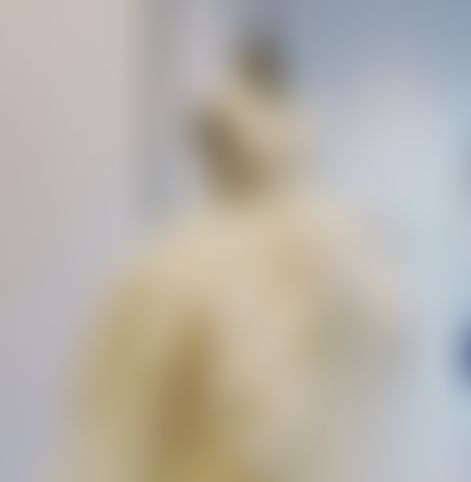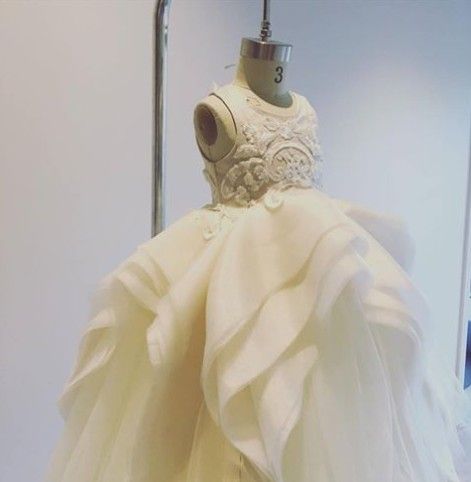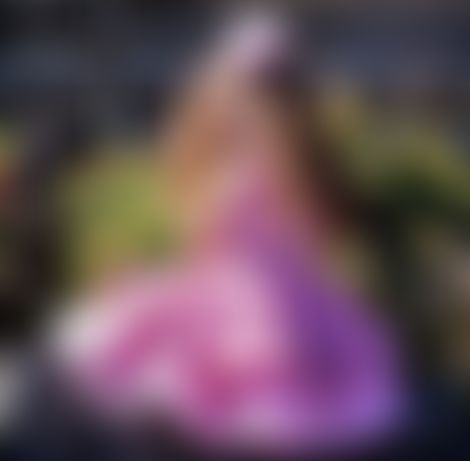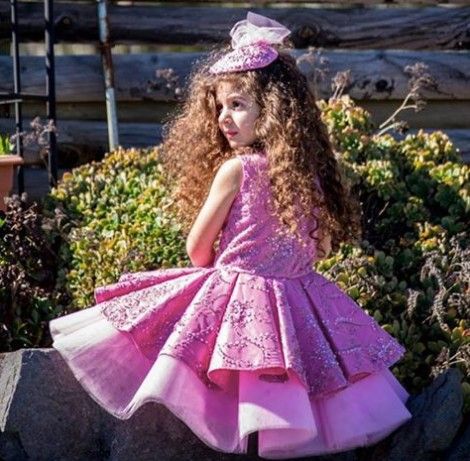 Before you know it - you'll be whipping up all the fairytale outfits with ease for everyone's special occasions!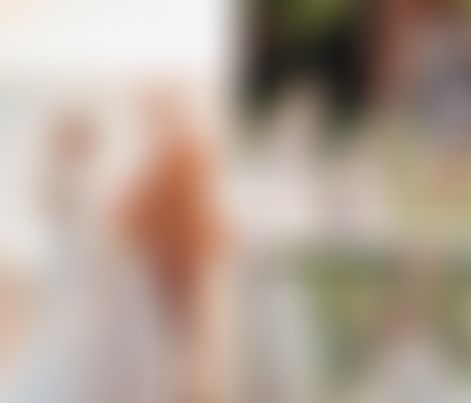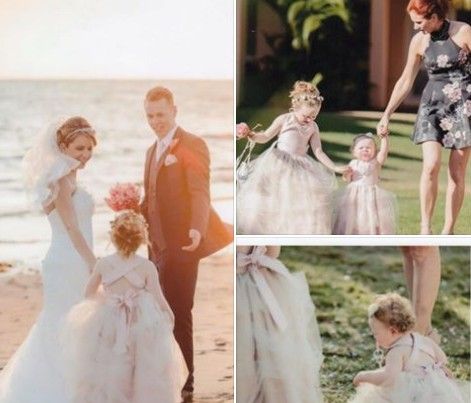 Keen To Try It Out For Yourself?
Why Not Give it a Go Now?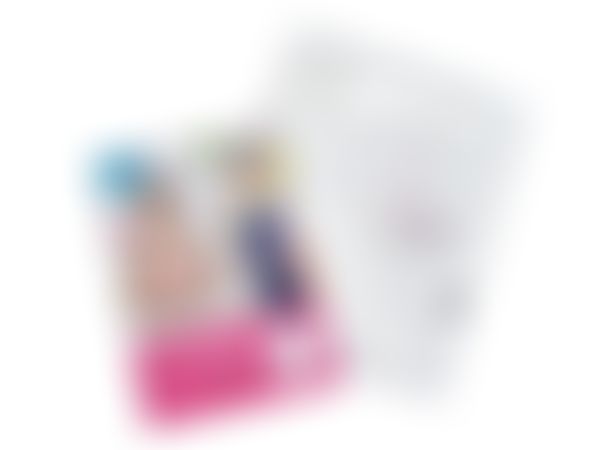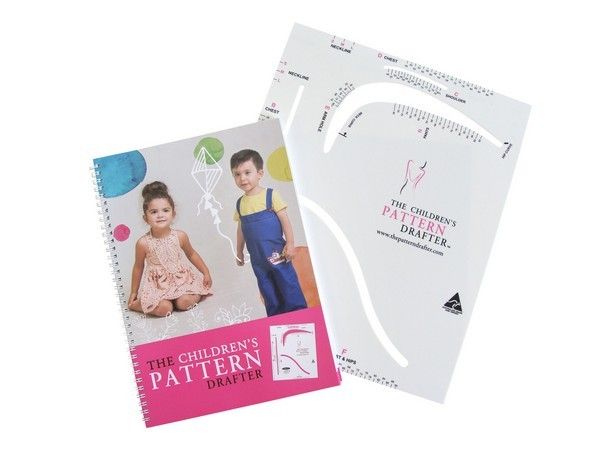 Grab yours now and you can experience:
Pattern drafting like a pro -

No More Struggle.

Save Time

and Get those garments done - already!

Do it Right in the first place - so you can

Avoid

headaches :-)

A sense of achievement

, because you've solved your own problem.

No Frustration

- all Enjoyment during your Precious Me-time!

Be proud and tell everyone:

"I made this!"
BUT....
Make Sure You Act Quickly.

While Stock Lasts.



What's more.... the money you invest in this easy-to-use system is nothing to
how much more you'll enjoy
always having clothes that fits your little one perfectly

with your new found secret weapon...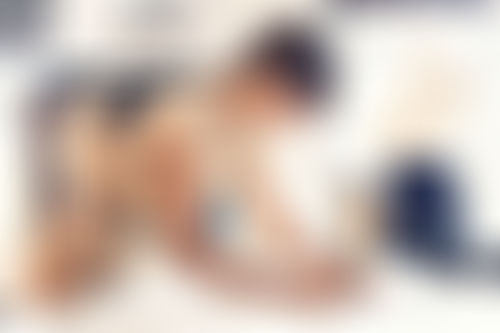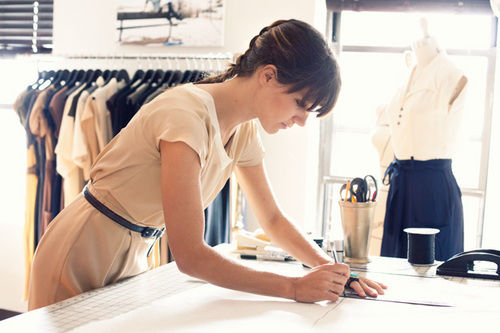 So the Only Question is:
Should you get just ONE for yourself,
or Grab a Second one for a friend?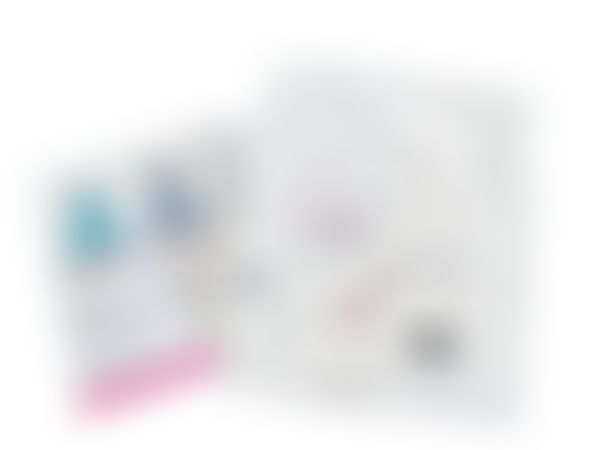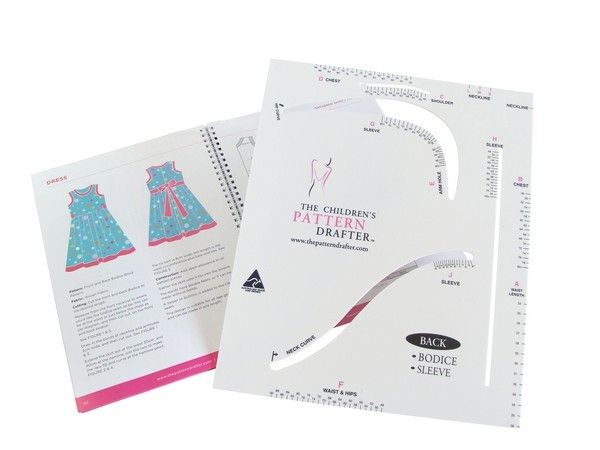 Simply
Click Now
To Get Yours.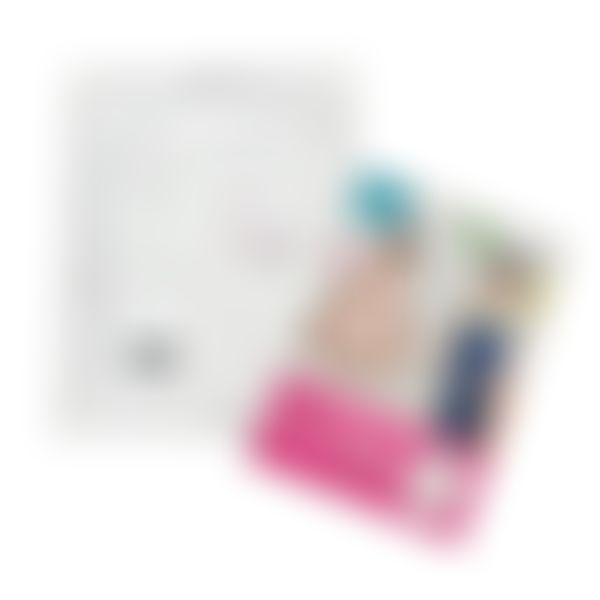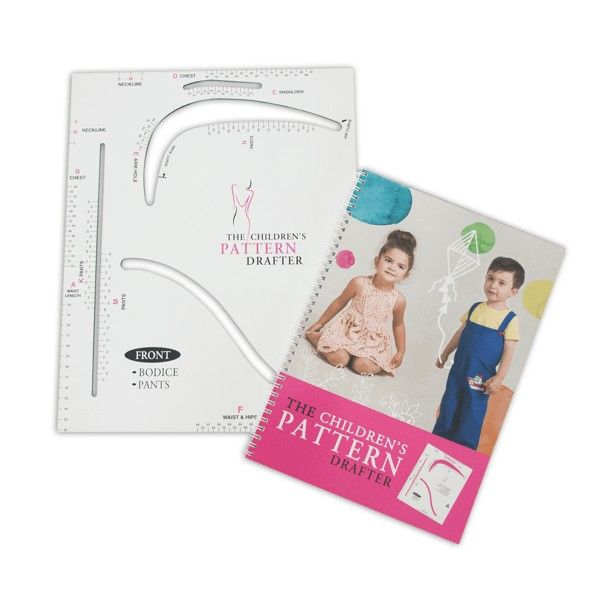 Easy Returns - 60 Days Money Back
Still Not Sure? That's Okay.
We understand. Because sometimes it's hard to know if you really want something, right?
Especially when shopping online!
That's why we provide 60 Day Money Back Easy Returns* to support you.
Because we know sewing - but You Know Best :-)
Your No-Worries
~ 60 Day ~
100% Money Back Guarantee...
Your purchase from us comes with our 60-Day Easy Returns option!*
In the unlikely event if it doesn't work for you in any way, simply contact us. You have sixty (60) days to try things out.
There's no rush. Take your time.
Beacuse we want you to have plenty of time to feel absolutely certain that you're enjoying what you've chosen!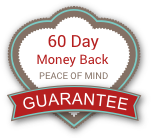 If you're not 100% happy - simply let us know and return the item in
brand new condition
, including
all original packaging intact
.
We will send you a full refund (excluding postage) promptly and courteously - No Worries!
Ready to Give it a Go?
Simply Add to Cart Now.
* Looking for the fine print? Check our terms & conditions for details*
Payment to Suit You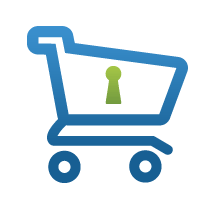 Shopping Online is Secure with us!
Just so we can get your item to you ASAP, we ask that you
complete payment within 5 working days
from committing to buy.
Please
let us know by email
if you would like to make other arrangements, such as waiting to purchasing other items for combined postage or waiting for pay day.
PayPal
- We reccomend payment via PayPal because it is fast, easy and secure. Simply choose
PayPal
when you check out.


Shop Now, Pay Later
- Want it NOW and can't wait til pay day? No worries. Just use
Afterpay
or
zipPay
when you check out. They will look after your installments, and we send your order now!


Layby
- If you're happy to wait, our good old-fashioned Lay-by is easy and stress-free. Simply choose
Direct Deposit
at checkout, transfer the first instalment (a quarter is ideal), and send us a quick email to confirm your layby. We'll send your goods when it's all paid in full.

Credit Cards
- To pay with
Visa
or
Master Card
, please
choose
Credit Card
as your payment method when you check out. Nice and secure.


For
American Express
, make sure you choose
PayPal
and follow their prompt to checkout with your AMEX card (instead of PayPal funds). You don't need to have a PayPal account to do this.

Bank Transfer
- Choose
Direct Deposit
as your payment option and our bank details will be made available to you on checkout.
NOTE:
Please use your name with a post code as Bank Reference when making payment. If you have an order reference starting with "N", you can use that one.

Remember
to
send us a quick email
whenever you've done a Bank Transfer, so we can keep an eye on your payment!
IMPORTANT:
Because your order is processed promptly once funds are cleared, there won't be time to make changes to shipping details, So
When You Complete Checkout
please help us by double checking we have the following:
Correct Physical Address

. Most of the time

PO Box

is fine, though we may ask you for a physical address if we end up using a courier instead of Aust Post.


Phone Number

for the delivery driver.

Any Special Delivery Instructions

.
Order Now - Before You Miss Out!
Delivery
Now, Let's Get Your Order On Its Way To You!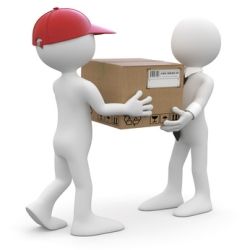 How long will it take to receive my order?
All fully paid orders placed by 5pm Monday to Thursday will be processed overnight and ready to send by our warehouse - normally the next day or following business day.
Orders placed on Friday and Weekends will be processed on Sunday night - because our warehouse operates Monday to Friday except Public Holidays.
Once it leaves our warehouse,
the actual time frame is up to the delivery services
. This can vary depending on your location and road conditions.
Any delivery time estimates shown are
estimates only
- so please use it as a guide line.
You'll receive a few email updates from our system as your order progresses, so please stay tuned on these!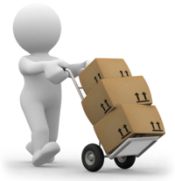 How will my order be sent?
We use a dispatch system that works out the most efficient way to send your order.
This way the postage works out fair and reasonable, and your parcel reaches you quickly as well -
because we know you can't wait!
That means your parcel
may reach you by either

Courier

or

Aust Post.
In general, larger items tend to be delivered by couriers, while small items tend to go by Aust Post.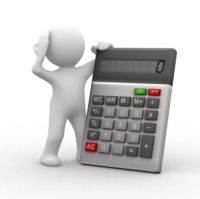 How is my postage calculated?
Great question.
Depending on
weight
and
dimension
, some times we are able to do Flat Rate across Australia, so the postage is the same no matter where you are.
Other times we use the Built-in Calculated system provided by Aust Post, and your postage is calculated
based on YOUR location.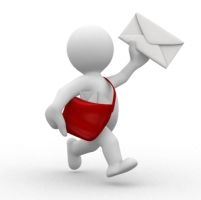 Can I get it delivered to my P.O. Box?
Depends on the item (and its dimensions), because
Aust Post have size restrictions
and couriers are NOT allowed to deliver to a P.O. Box.
Please check with us when in doubt.
If you have nominated a P.O. box, and the item is within Aust Post size, then it will go by Aust Post. Most of the time, this
is
the case.
When your item is too big, or being sent directly from our supplier, then we need you to provide a physical address so we can send a courier.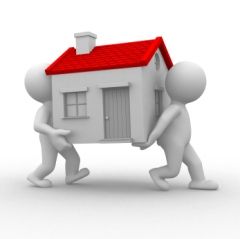 Can I get my order sent to a different delivery address?
Your sure can!
When you check out, you can choose to ship your order to your billing address or a different address.
Simply choose the second option, and then fill in the shipping address of where you want you parcel sent.
Please double check we have Your Correct Address so your order can find its way to you!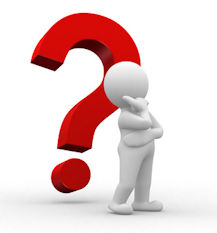 What if courier services are not available in my area?
Some locations are outside of courier services....
In these cases we CAN arrange for your order to be deliverd to your local post office.
But please
provide us with a street address
(street number & name) - even if it is the only Post Office in town - as if it is an office address.
A phone number would help too - this will avoid delays.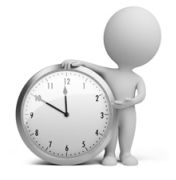 What if I need my order urgently?
No worries, we will do our best. Just let us know.
Please give us as much notice as possible - especially for special occasions like birthdays!
In most cases, we CAN
arrange an upgrade
from Regular Post to Express Post for a little extra.
Please contact us first so we can update your invoice to show the correct amount.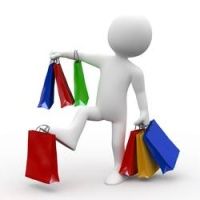 Do you offer combine shipping?
I want to order more than one item...
Sure! Please
"Add to Cart"
for all the items you want and let the system work it out for you.
If you're unsure, let us know.
A quick message is all we need.
This way we can double check the postage for you. Simple!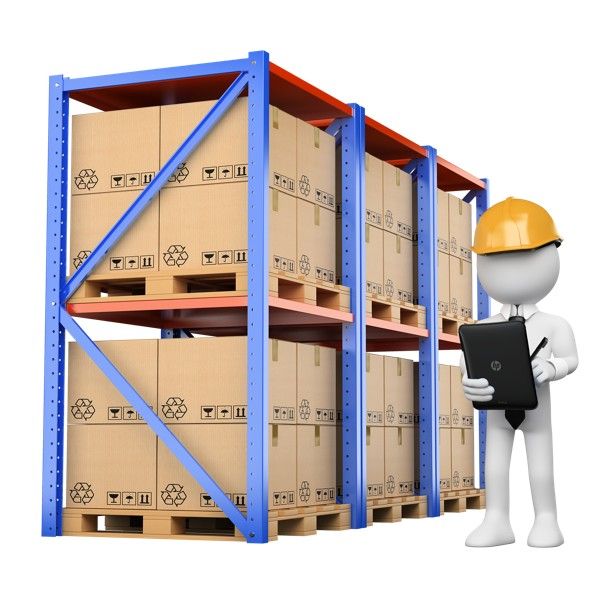 Can I pick up my order?
No. Sorry - unless you're picking up furniture directly from our supplier.
Because most of our items are located in a commercial warehouse - with
NO public acess
.
There is no shop front - because that's how we can pass on the savings to you!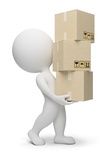 Some useful things you might want to know:
Combined Shipping

- We are happy to combine shipping for multiple purchases based on the combined weight and dimensions of your items, so add what you like to cart as you go, and check out our shop to see what else you like... you never know what you might find!

All items we sell are

Stored in a Clean and Smoke Free Environment

so You can Rest Asured they will be In Top Condition when they arrive at your place.


Packaging & Sending

- All your items will be packed well and we do everything we can to make sure you package arrives safely. In the unlikely event something does go wrong with your package, please contact us via email. We do our best to resolve any concerns.


Prompt Shipping

- Your package will be sent to you promptly once payment is cleared. In most cases it will be dispatched the next business day.


Packaging Materials

- We endeavour to support "green policies" and recycle

clean

packaging materials whenever possible. Brand names on packaging material may not necessarily match the content.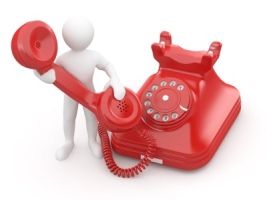 !!! IMPORTANT !!!
The Courier Needs Your Phone Number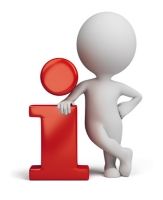 When you're completing check-out please
make sure your

best day time phone number

is included - because the courier requires a phone number.
Generally they may never ring you - and they tend to just turn up anyway. But their office needs to have your phone number on file for "just-in-case".
If you have any special delivery instructions, please let us know.
It is
best to providing these details by

sending us a quick message
- this means your parcel will be dispatched to you faster.
Act Now and We'll Get It To You ASAP!
Why Shop With Us?
Because we're here for you.
and your sewing needs.
Sew Much Easier is founded
by
a sewists,
for
fellow sewist :-)
We're a surprisingly small team that put a great deal of thoughts into what we do and how we do it. We stock only a handful of curated sewing goodies - each one carefully
hand picked and tested
ourselves.
Everything we stock
only
make it to our online store
if
we absolutlely LOVE them - for our
own
sewing. Because we're only interested in handing over
what YOU would be happy with
.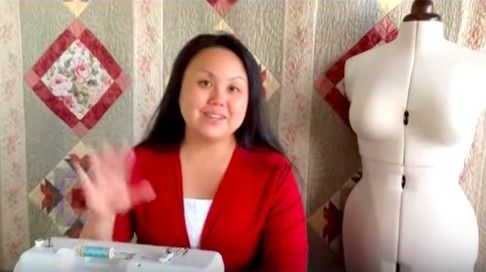 Hi, I'm Shelley.
I confess that I'm a fabric addict. And I love nothing more than geeking out over the ins-and-outs of sewing machines - and all the bits that come with it. Presser feet are my specialty :-)
I've been
sharing my passion
of sewing all my life - with a career in fashion design and patchwork teaching - and now
I serve fellow sewist everywhere
by delivering sewing goodies to your door. And that's only the beginning.
Long after your first purchase - whether it's a sewing machine, dressmakers dummy, or some bobbins - we'll be there to
celebrate your joy
in the simple act of making something by hand.
Simply drop us a line and...
we'll be there whenever you need help. Any time.

xoxox
P.S.
I know you're a savvy shooper. And you understand the value of
Buy Well, Buy Once.
Because you want to be
100% confident in the quality
of your purchase, so that you can be 100% confident in your sewing!
That's Why...
I'd like
to make sure You are

100% Happy
- so take your time, take a couple of months - get to know your sewing goodies from us.
And in case you change your mind - No Worries. Because shopping online should be stress-free!
Give it a Go Today. You'll be glad you did.
So, Go Ahead!
P.P.S.
Join
Thousands of Happy Sewists
Australia-wide, and be part of our caring creative community. Contact me (Shelley) any time for technical advice or anything sewing related.
Stay in touch - I'm here for you
:-)
Last but Not Least...
When you've made something with goodies from us...
Remember to send me a photo.
Because I'd LOVE to see Your Work!
Got a Question?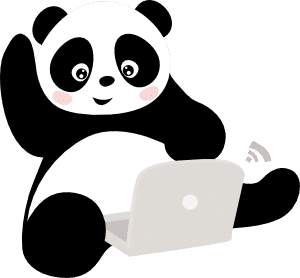 Where Are We?
While Melbourne is our home, most of our goodies are kept in a commercial warehouse in Sydney. They aren't open to the public and there's NO shop front.
That means for most items...
We are Not Able to Offer Pick Up.
Instead we provide fast & low cost delivery to your door :-)
The Only Exception is for Furniture - pick up can be arranged from the supplier directly.
Would you like
more information
on this item?
Can we
clarify anything else
for you at all?
Please feel free to Call

1300 88 11 59



or Send Us a Message anytime

.

Your message will be responded to ASAP, usually within 24 hours and during business hours, Monday to Friday 9am to 5pm Australian Eastern Standard time.

In case the phone line is busy - please leave a clear message with your contact number (including area code) and we'll call you back.

Cheers

!



Very Happy

By:

Machele

on 3 January 2022

Thank you I received everything now my parcel was waiting for me at the post office, and I'm very happy. Kind regards Machele Kerzinger

(5)
The pattern drafter

By:

Fiona Trueman

on 15 November 2021

Works great for making your own children's clothes. I've managed to make a simple dress, eager to do more when I've got the hang of it properly

(5)
Pattern Drafter for children

By:

debrasnorris124

on 16 June 2021

Best purchase I've made in years! Love this very smart so easy to use template. Planning on purchasing adult Pattern Drafter as well. AND all Australian

(5)
Great Asset for Pattern Making!

By:

Janet Goessling

on 25 November 2020

Hi Shelley , my order came very quickly which was great as yet I haven't had time to use it properly but have read all of the information on it and hope to get to use it soon. I learned pattern drafting at school and used the skill to make clothes for my children and grandchildren when they were babies. This pattern drafter will no doubt be a great asset and make pattern making much easier and I can see my granddaughter using it too as she is a talented sewer. Once again thank you for the prompt service and great product. Janet .

(5)
Over The Moon

By:

Glenda Harvey

on 3 September 2020

Thank you for your prompt deliver. I did a sewing course with Maria many years ago and she made my daughter's Formal dress. A lovely true lady and a beautiful sewer I have her ladies drafting ruler Now a grandmother I was searching on the web and found the children's drafting ruler. I was over the moon to find it Thank you

(5)