Triumph LED Light Pad A3 for Tracing & Diamond Painting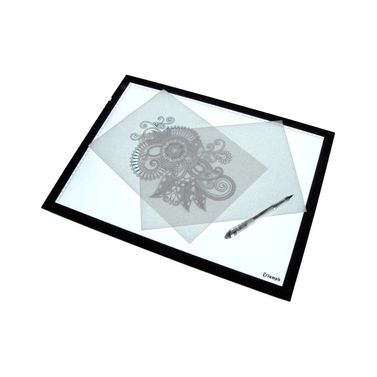 Click to view larger images or other views or videos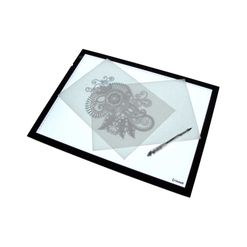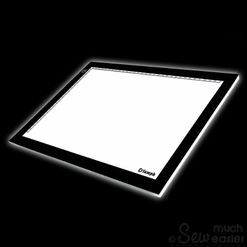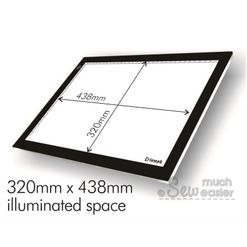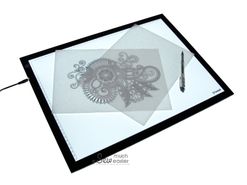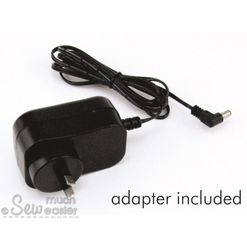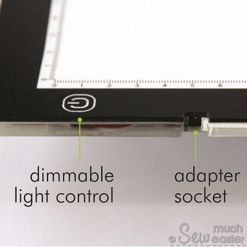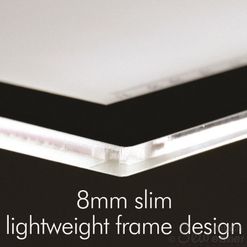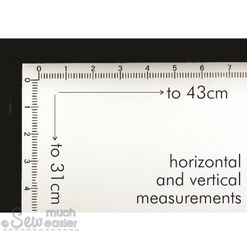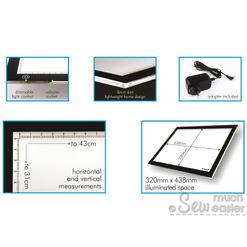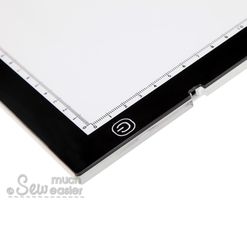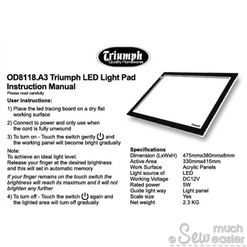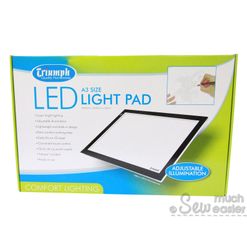 Swipe for more. Tap to enlarge
Click to view larger images or other views or videos
33,198 Happy Customers Served
Fed Up

with tracing designs on The window?


No Budget

for a proper lightbox?

This might be Your
Perfect

solution....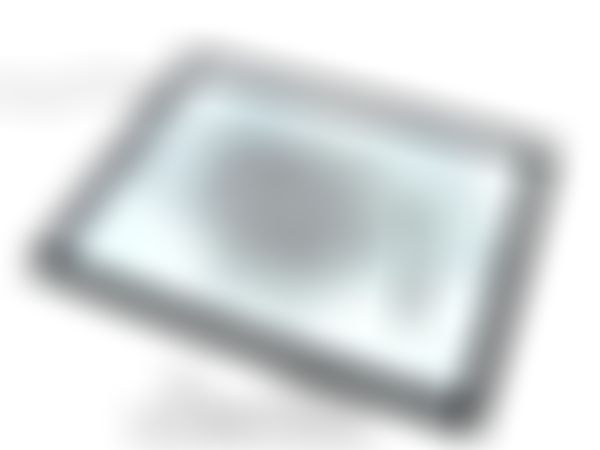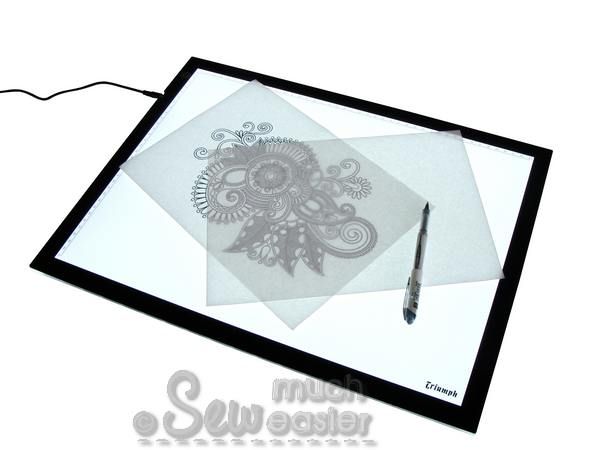 Are you
sick
of
getting sore arms, neck and shoulders from tracing off the window?

Doesn't it

drive you MAD

when you need to trace some designs RIGHT NOW, but it is pitch dark outside and your only option is to improvise....


Ok, so you Google for a solution.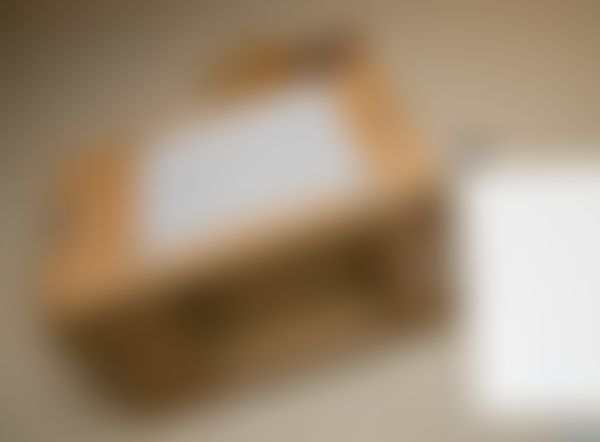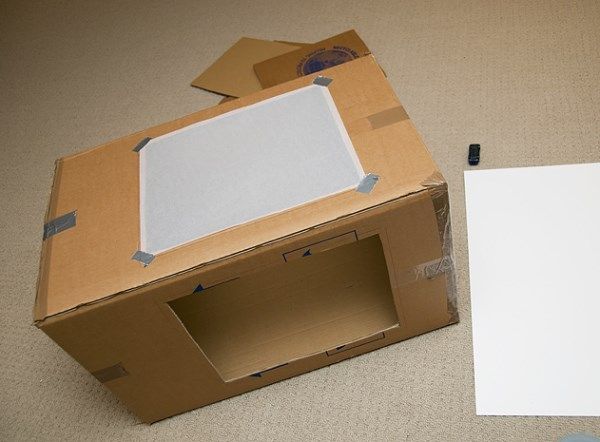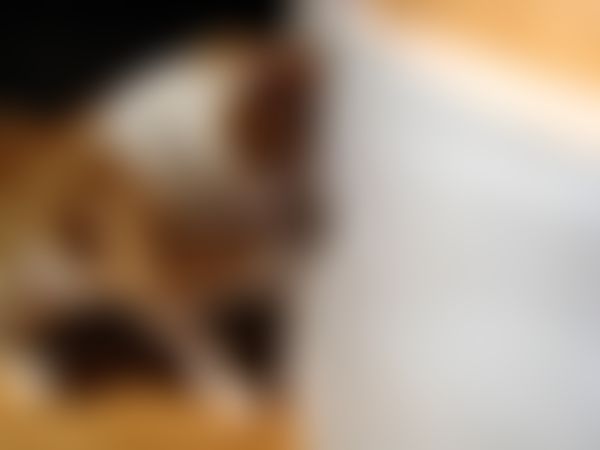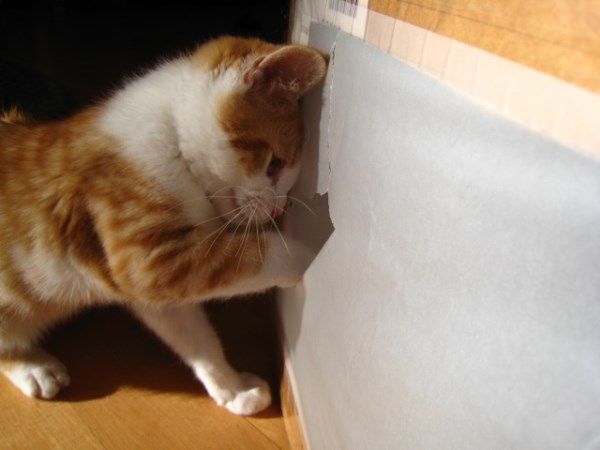 And put this together. Perfect. Until this happens.
If You Can Relate to this, then Read on....
We all LOVE starting new projects. You know how your heart flutters a little when you've just been inspired by this gorgeous design, and you simple MUST get it from paper to fabric, like, NOW?
Or, you are already running out of time for your fashion or design assignements, and the last thing you feel like doing is drawing ALL of your illustrations from scratch.

Sounds familiar?

"Everything about this product exceeded my expectations.

I bought this light box to use in my work as a professional illustrator to transfer rough drawings onto quality paper for final artwork.

The device itself is very light and easily portable. It is all plastic, but feels strong and robust. The light panel is lit by LED - which I was dubious about at first - but actually the light is evenly distributed across the whole surface and easily bright enough.

Being LED also means that it never gets hot, and easy on the electricity. It's also the kind of plastic that would be very difficult to break so no worries if you drop the unit by accident (not that I recommend you do it any time soon).

It's a strong, robust, well designed piece of device that could easily last a lifetime. I'm definitely happy with it."

- Harry a Happy Customer


Ask anybody who sews, draws, or designs.....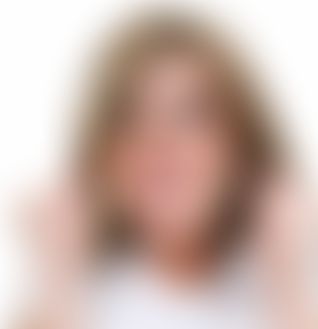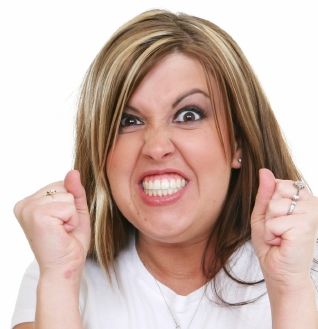 There's
NOTHING more annoying
than having to
do all of your tracing on the window!


Especially
when the only time you get to sew is late at night - when using the window is impossible
.

Grrrrrrr.......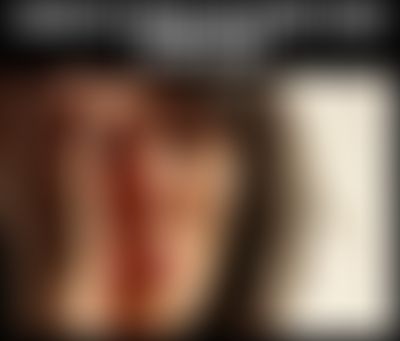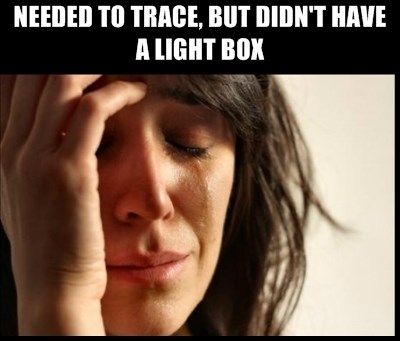 What
would it be like to
NEVER have to sticky-tape
another piece of paper or fabric on your window or coffee table.....
and
No more

*sob, sob*

moments like this
,
Ever again?

"I have struggled over the years doing tracings by taping patterns to the window and using natural light, and have tried different types of light boxes and found I preferred the window method - until I found this one.

Oh my, the LED makes the images so much clearer than the window and I have traced designs on different weights of fabric and they all worked well!

I just love this light pad! I can't find any fault with it. It's well designed, the light is uniform and doesn't heat up, you can plug in and use it anywhere, and it remembers your last brightness setting. Brilliant! Highly recommended."

- Gail, a Happy Customer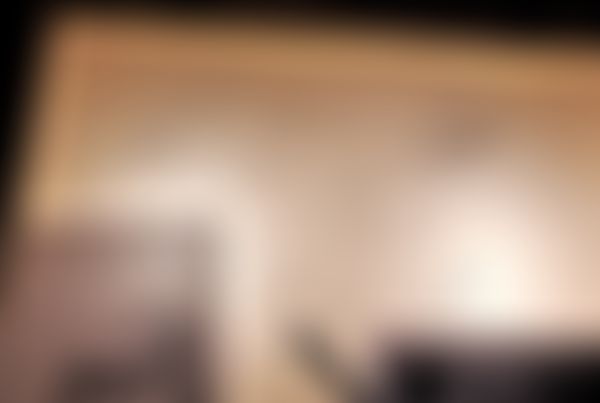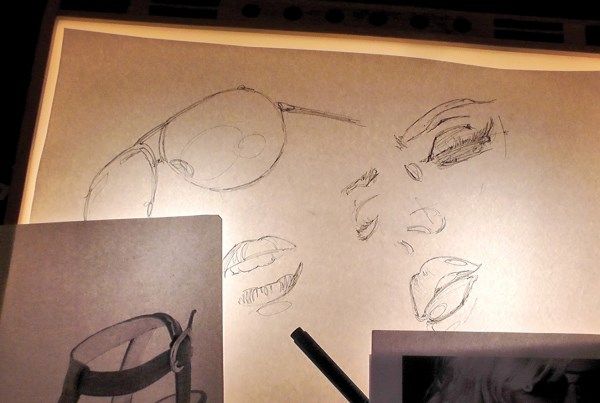 What if there was an easier way to trace?
Often the hard part is to come up with exactly the right tool, for the right job, at the right price. Of course, there is no doubt that in order to create beautiful art, you need to practice.....

But the first step is using the right method with the right equipment.
The Easiest Way

of Transferring Designs is with your

LED Light Pad

(just like a traditional light box but better).


Just plug it in, switch it on - and start tracing!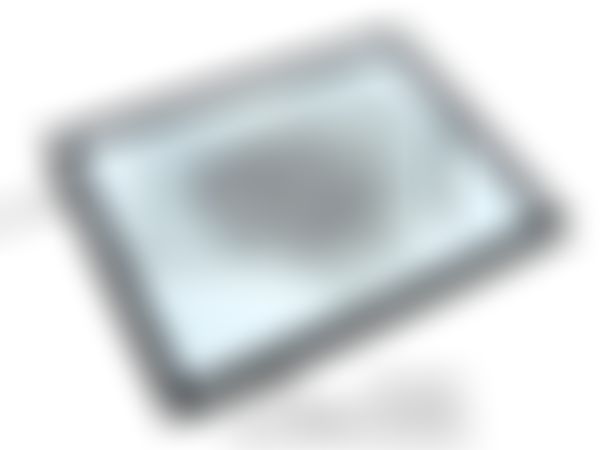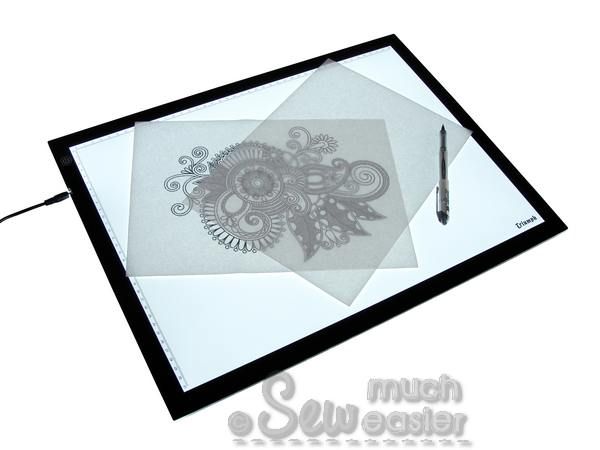 Here's a litle bit of insider information...
Having worked for a decade or so behind the scene in the clothing industry, I was formally trained as a Fashion Designer - and later spent 10 years teaching others the joy of sewing & patchwork. I like to share insider tricks, and I believe in doing things properly.

Now, let me share a little confession...
Many moons ago, when I was a fashion student, we had so many subjects that require us to draw. And all of these assigments seem to be due around the same time (cue: panick attack).
That means
I can honestly say I know your pain
.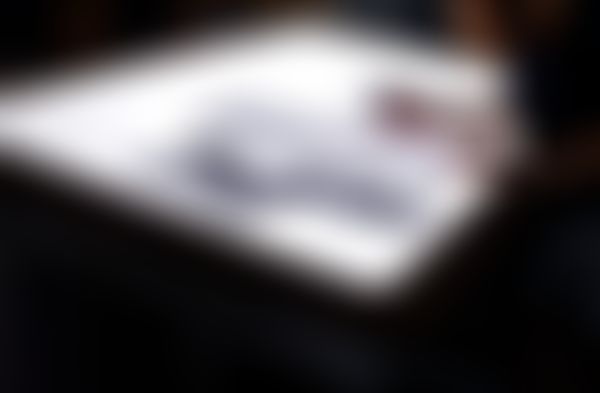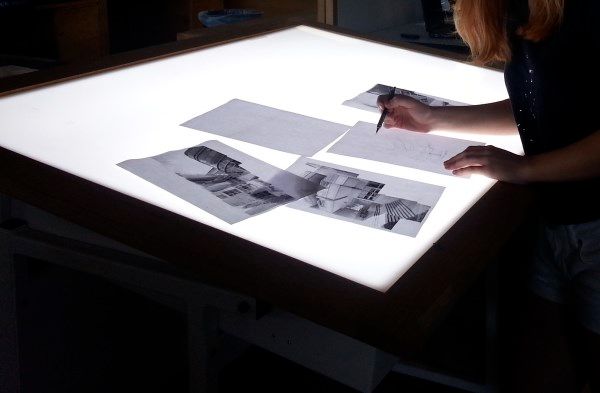 Especially because I (and for a lot of others) could not afford a proper desinger studio lightbox like what the graphic designers and architects have (see picture on the left), and we were in class all day, the only time we can do these things is late at night.
So besides waiting until daylight to do any tracing, we ended up placing lamps under coffee table etc....
And this is when the headaches begin. Getting the lamp to stay in just the right spot was difficult enough, not to mention how hot (and unsafe) the glass can get.
The window method wasn't much better. I ended up with such sore should and arms that I couldn't really lift my sewing machines up and down the stairs *SIGH*.
If only I had a better option then. But, hey, I do now :-)
So this is the method I

actually use myself.





Would it Work for You Too?
Most Likely - Get One to Try it on Now.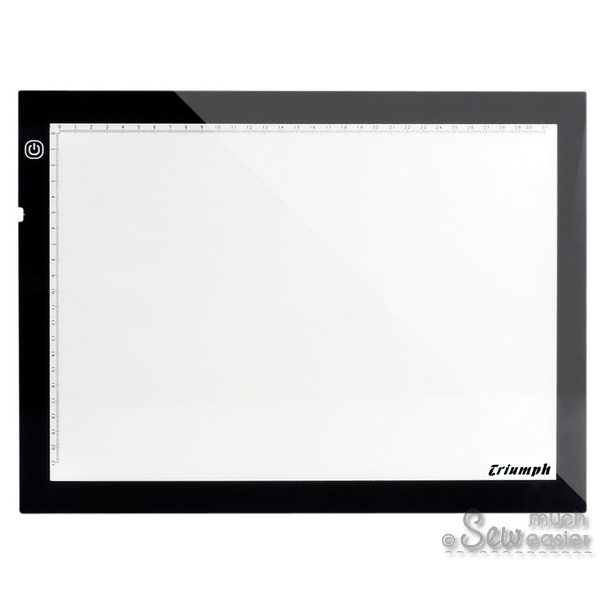 "I ordered this last week and it arrived this morning, absolutely fantastic service!

The product itself is very good - the quality of the light is the best I've ever used, it is very bright and really even.

To compare the difference, I put a drawing to trace on my old light box (which uses the energy saving light bulbs) and then put the same drawing on this panel. The difference was astounding! To be able to see the finer detail (that was previously hidden by the old light box) was simply amazing!

I would recommend this to anyone needing a light box, it may be a little more expensive but It's worth the extra. Now I am now going to buy the other size too."

- Beth, a Happy Customer


Sounds Good?
Order One to See for Yourself Now.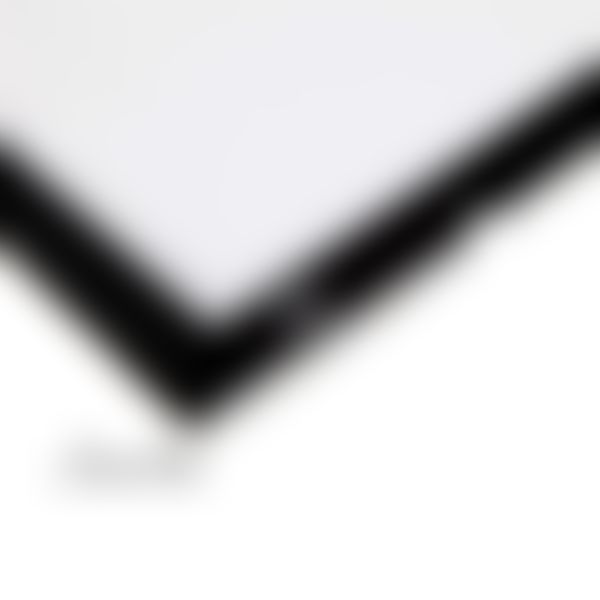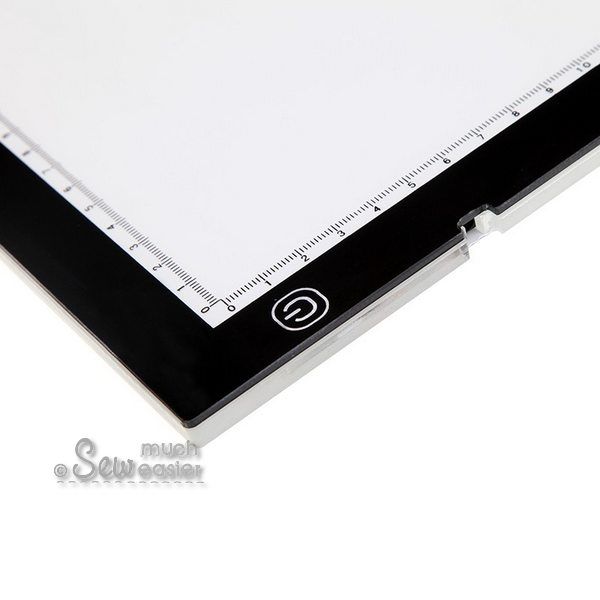 Let's see what you get...
This A2 Light Pad is brought to you by the same Australian team that distribute your Ott-Lite Natural Daylight Lamps. So you know you've been well-looked after by the Experts.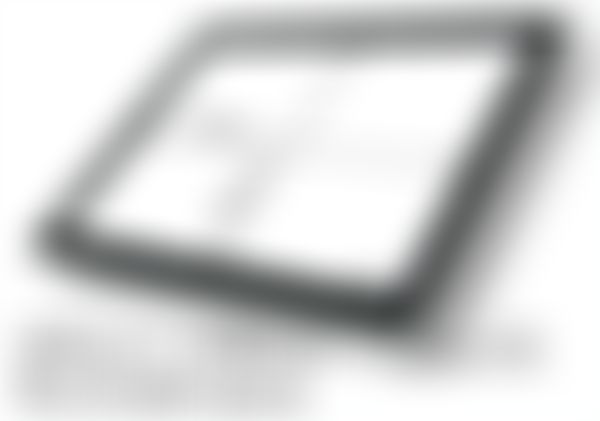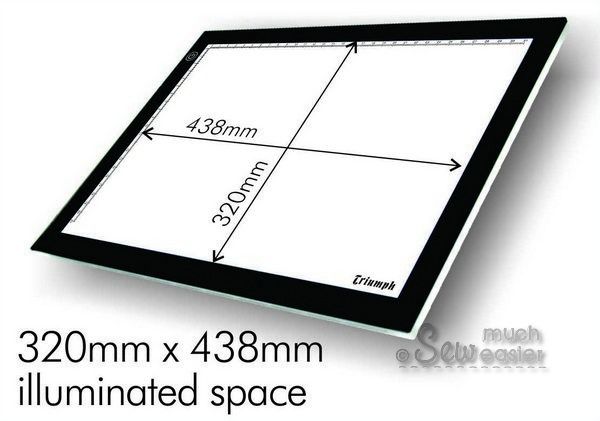 Check out these Awesome Features....


Professional quality, energy-efficient LED A3 Light Pad utilising the latest in state of the art LED technology.

No need to worry about replacing globes!

Opal diffuser acrylic for optimal lighting: bright, smooth and even light distribution across entire work surface. Practicality has never looked more stylish!
Remaining cool, generates no heat and comfortable to use. Capable of operating 24 hours. Perfect for continuous usage!
Size Matters (there, I said it): an ultra-slim profile (only 8 mm), super light-weight (less than 1.5 kg). Use on your desk, on your lap, in the classroom, anywhere you can plug in! Easy to store away and carry arround - so convenient.
Bright, even spread of high quality light means you have maximum workable surface -

superior to any other light box

in the market!
Touch Switch Design: you only need to touch the pad to turn on / off your light box. No protruding button, no gap, nothing to gather dust or requires maintenence.
What's more:

the light is dimmable

. You can choose the brightness to suit the particular material you're working with - whether you're transferring patterns onto fabric, or tracing fashion illustrations usaing a bank paper pad!
Memory Setting: the automatic memory setting retains the brightness of your last use. No need to re-adjust each time you switch on and off!
Energy Saving LED Technology - Uses Only 3.6 Watts.

Keeping your power bills low and carbon footprint small is easy!

Suitable for Continuous lighting (24 hours if you wish). So if you need to burn the midnight oil for the next deadline, this light pad will be your faithful companion and won't let you down.
Maintenance free: No globes to replace. LED has long life span up to 50,000 hours.

Buy well, buy once.

This is the

official Australian version

, with the correct plug included. Approval number: SAA121064EA
BONUS Feature: Printed Ruler Guides Along the Left & Upper Edges. So you never have to stop work to hunt for the ruler again (yay)!
Note: we also have A2 or A4 sizes available .
Ready to Test Out Your New Light Box?
Add One to Cart Now.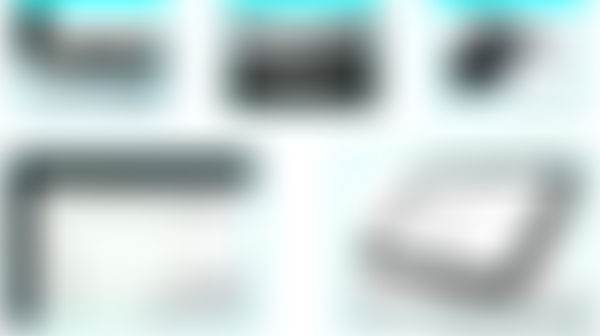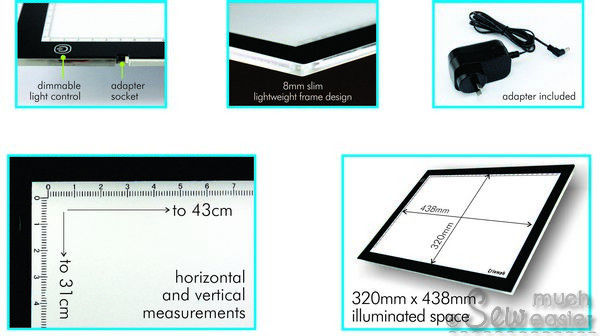 "I've been looking for a light box for sometime. I've tried others and found the light they produce too dim.

The kind of work I do requires overlaying floor plans to ensure traceability. This pad can be on for several hours non-stop and, unlike my old light-box, does not heat up and become unbearable to use. I particularly like that the light is even and consistent and the pad's thin design makes it easy to move around.

Overall, this LED light pad provides excellent light perfect for tracing - not quite needing sun glasses but very good! I'm really pleased with it and as far as I'm concerned worth paying the extra money. The delivery was also really quick."

- George, a Happy Customer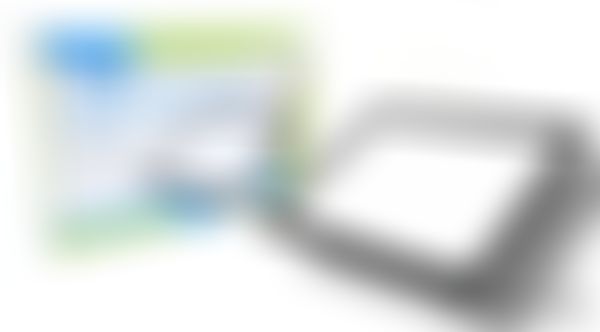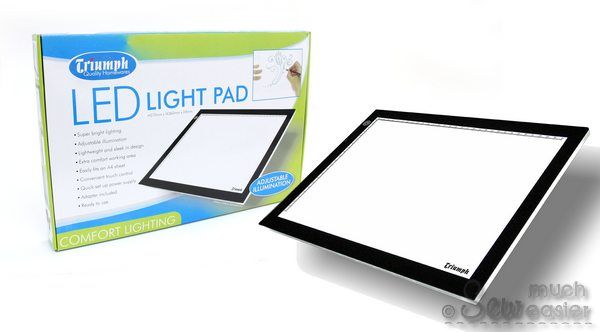 So, What's So Special About This Light Pad, anyway?
To understand how this light pad can help,
First let's look at what "LED" means.....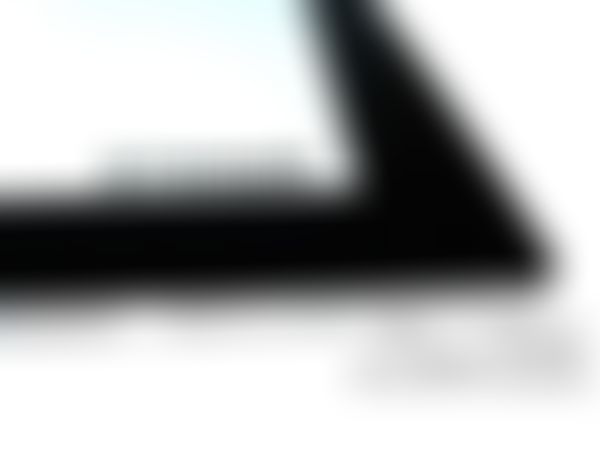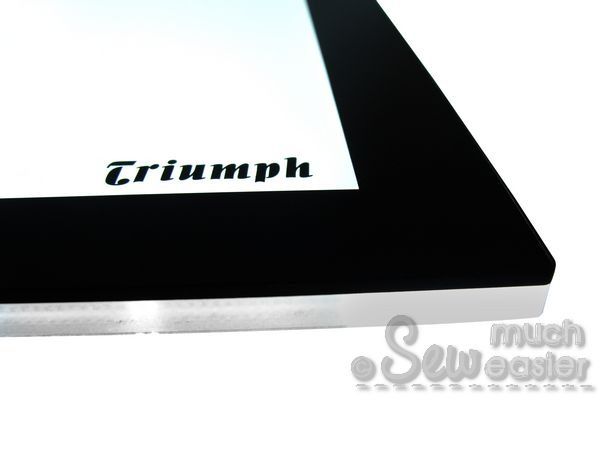 LED stands for
light-emitting diode (LED)
. Lighting fixures using LED technologies offer comparatively long life compared to incandescent lamps and some fluorescent. Even hough the initial expense may seem high compares to traditional lighting, it more than makes up for the longer life-span and there is no bulbs to replace.
The
efficiency of LED lamps is significantly higher
than that of normal incandescent lightings, that means for the same level of power used, they emit more light than normal incandescent lights.
The main difference from other light sources is the directed light. LED gives good distribution of light, and that's the reason why you can
enjoy using the entire surface on your light pad for tracing
- this is a benefit that you won't get from other type of light boxes.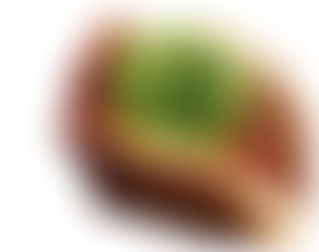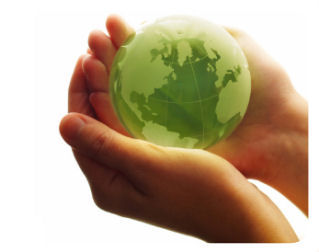 Being a White-light, your LED light pad has longer life expectancy and higher output (the same light with less electricity) than most other lighting.
You DO get what you pay for, and longer life-span helps
reduce landfill and minimised your carbon footprint.
It's a WIN-WIN for you and the environment!
Because of the compact size of LEDs, it allows flexibility in designing lighting fixtures, and that's how your light pad can be as thin as 8mm. What's more - the
level of light output on your light pad is controllable (or "dimmable")
with no efficiency loss.
This LED tracing device was
created specifically with professionals in mind
. Ideal for a wide variety of use including fine arts, paper crafts, fashion design, animation, graphic design, architecture, industrial design, technical drafting, drawing, illustration, textiles design, quilting & applique, stencilling, tattoo, medical and photo work.
Not limited to the
professionals, students and hobbyists also find this light pad extremely useful.
Having a user-friendly light pad is an ideal way to introduce children to drawing and sketching - it's never too early to
encourage creativity
!
Sounds impressive, huh?
I'm just glad it works.
Ready to Find Out?
Grab Yours by Ordering Today.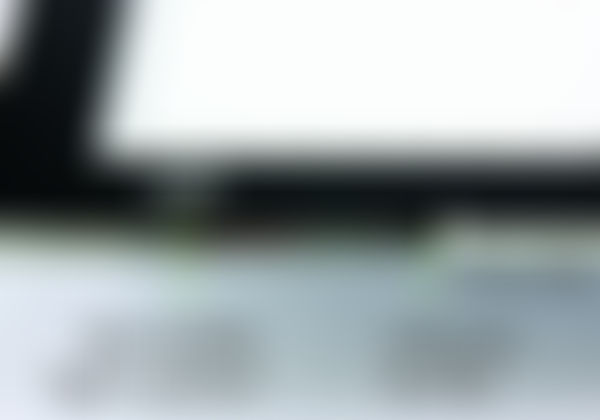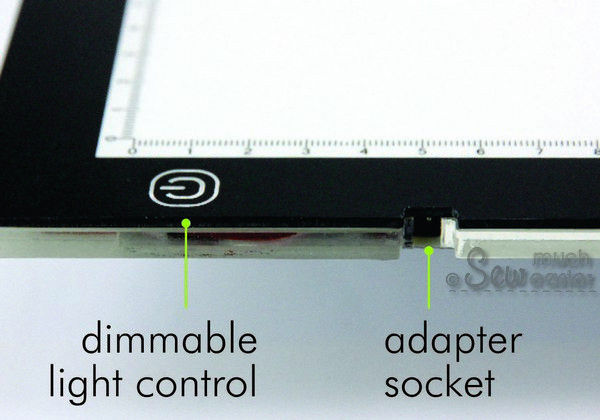 "This light box is awesome, the best I've ever owned. It's very light and is the perfect thing for animation!

It's very bright and works perfectly in daylight, I've previously had to have the curtains drawn to get the best results out of my lightboxes but with this there's no need. Would fully recommend."

- Alison, a Happy Customer


And the most important thing is -

Creating Art is supposed to be FUN, remember?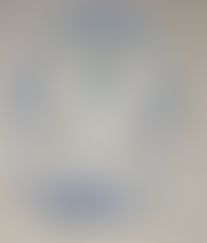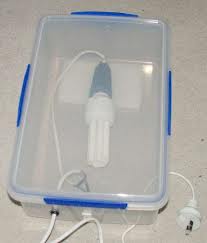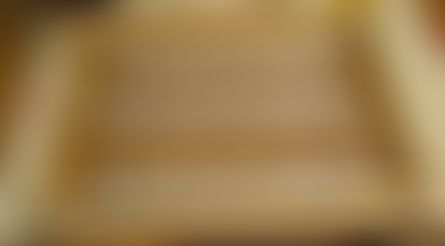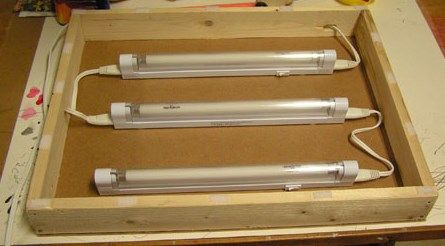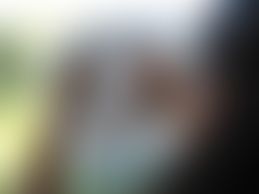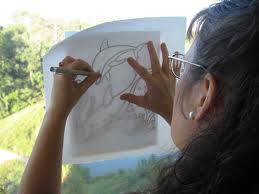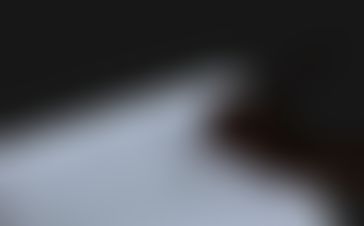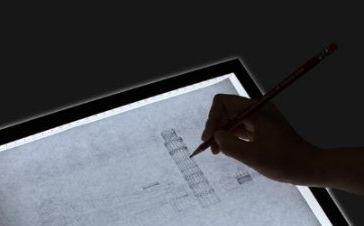 Mucking around with tracing certainly isn't fun...

"This is a great lightbox. Bright, slim and compact. I bought it because I wanted a portable lightbox and this is perfect.

As soon as it arrived I tested it with an image underneath heavyweight artists' paper. Astonishingly detailed. I love it.

If you are considering buying a lightbox but are uncertain whether it is worth the money or not, I would say just buy it - you definitely won't regret it. This is SO bright and doesn't take up heaps of room."

- Rebecca, a Happy Customer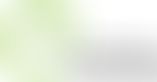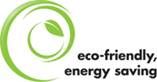 PLUS... Did You Know
LED Can Reduce Your Greenhouse Emissions...


And Your Power Bill?
By simply switching to using LED instead of standard incandescent lighting you can
save energy
and help
reduce carbon dioxide
emissions.


Your daily contribution can add up over time...
Which means when you

Switch to using LED

products,
You can

actually

SAVE money

over time..!!
Simply

Click The Add To Cart Button to

Get Yours Now!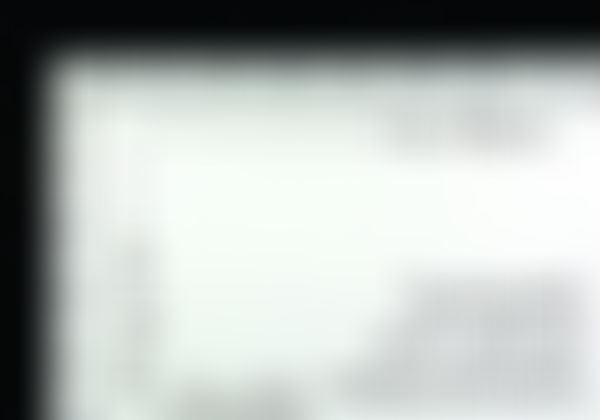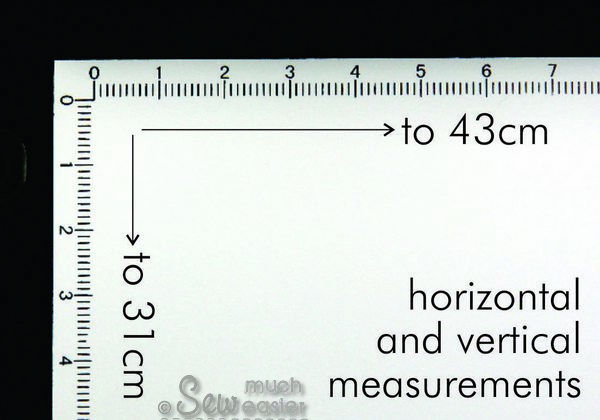 Here, See it in Action...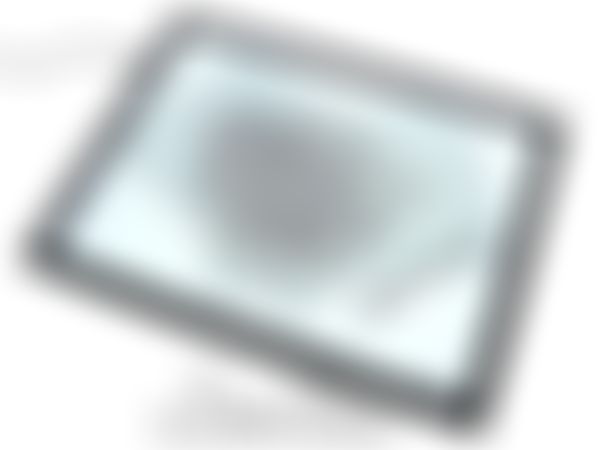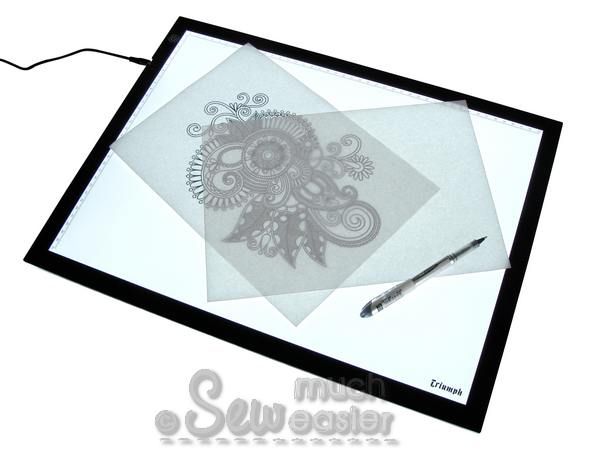 a few details for anyone who's technically minded:
Power Requirements: 110 - 240V, 50 - 60 Hz

Plugs into any standard Australian power outlet
Active Area: 438 mm x 320 mm
Work Surface: Arcylic Panels in Opal Diffuser Finish
Wattage: 5 watts
Voltage: DC12V
Light Source: LED (light-emitting diode)
Height : 8 mm (0.3 Inches)
Length : 480 mm (18.9 Inches)
Width : 360 mm (14.2 Inches)
Weight: ~ 1.45 kg (just the light pad by itself)

LED Life: up to 50,000 hours*
Note: Switch on and off with touch button
Australian Approval No: SAA121064EA
Australian Plug Included

Would You like to Give it a go?
Add to Cart to Get Yours Now.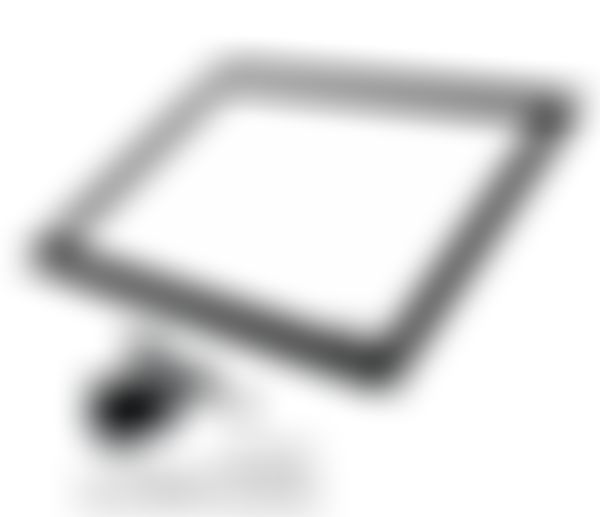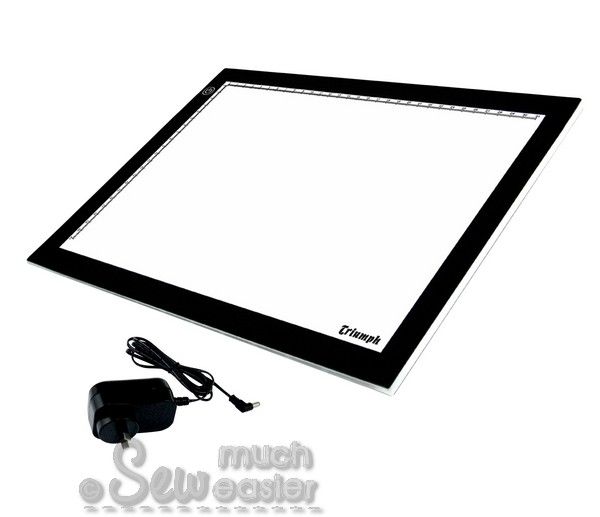 "I bought this for my husband who is a keen photographer, and I use it for transferring patterns for my quilting projects.

We both think it's excellent. It gives out even light and doesn't get hot making it comfortable to work with for a longer period of time. It's so slim and light weight it's easy to store.

I'd have to say I'm very pleased with the purchase - it even has a dimmer switch, they though of everything!"

- Di, a Happy Customer


Keen to try it for yourself?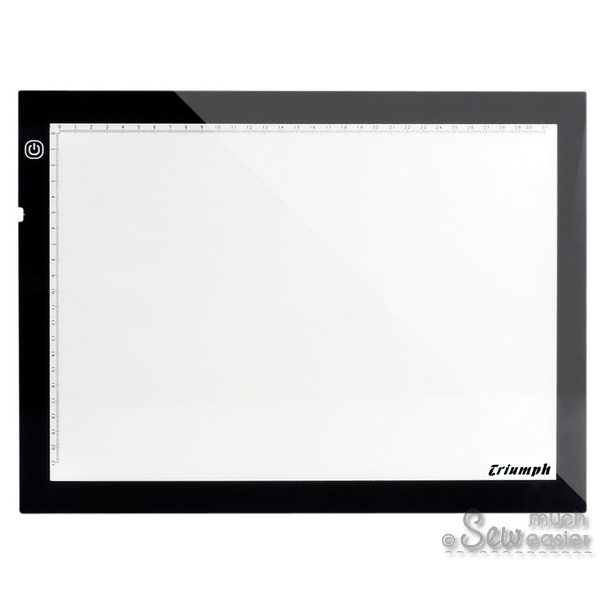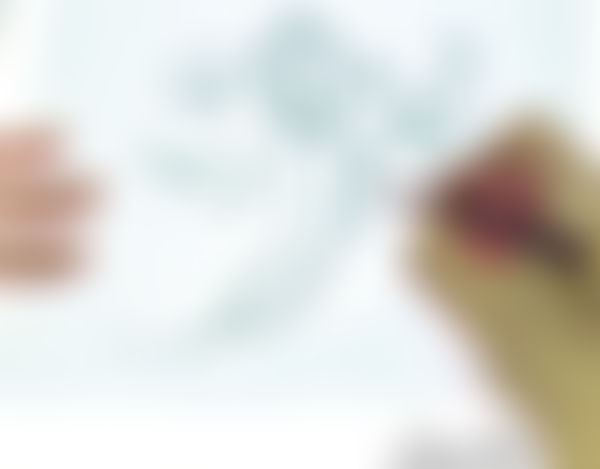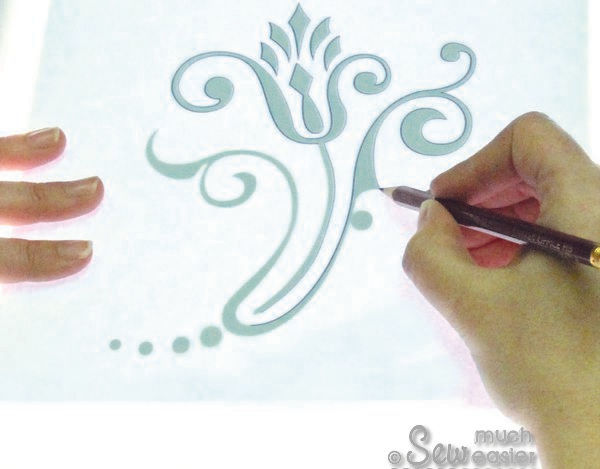 Grab yours now and you can experience:
Tracing like a pro -

Done Quickly & Easily.

Save Time

and Get your project done - already!


A sense of achievement

, because you've solved your own problem.

Reduce Carbon Footprint

- just your finished work and satisfaction!

Be proud and tell everyone: "I made this!"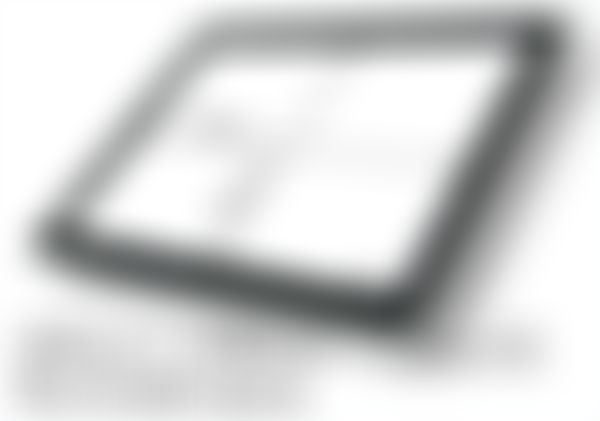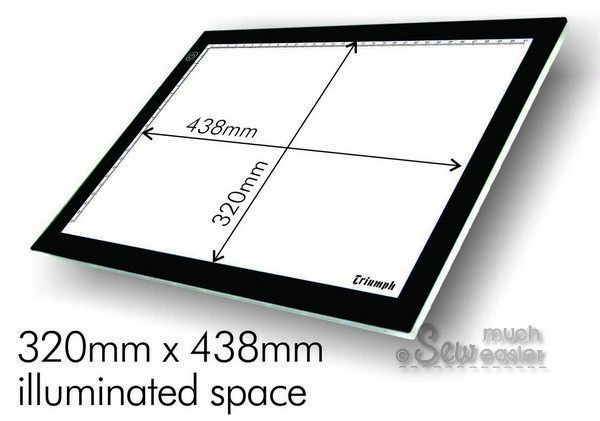 So the Only Question is:
Should you get just ONE for yourself,
or Grab a Second one for a friend?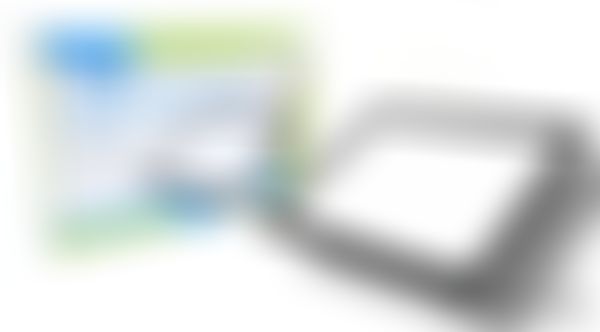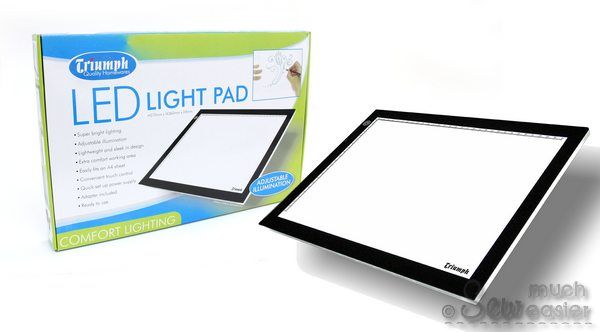 Simply

Click The Add To Cart Button

To Get Yours Now!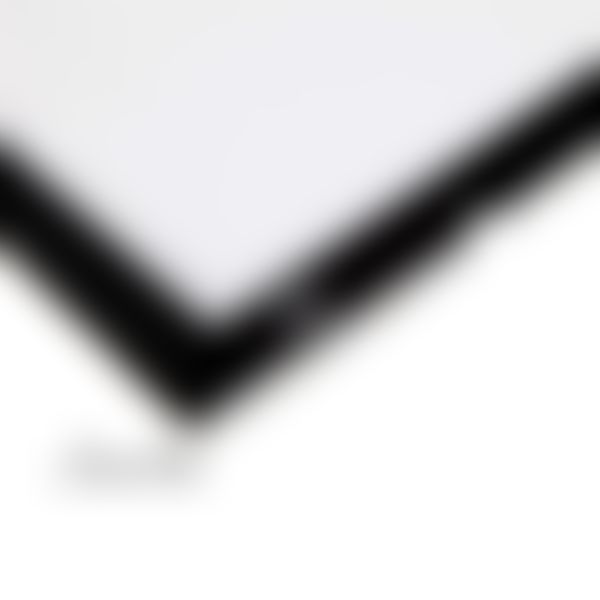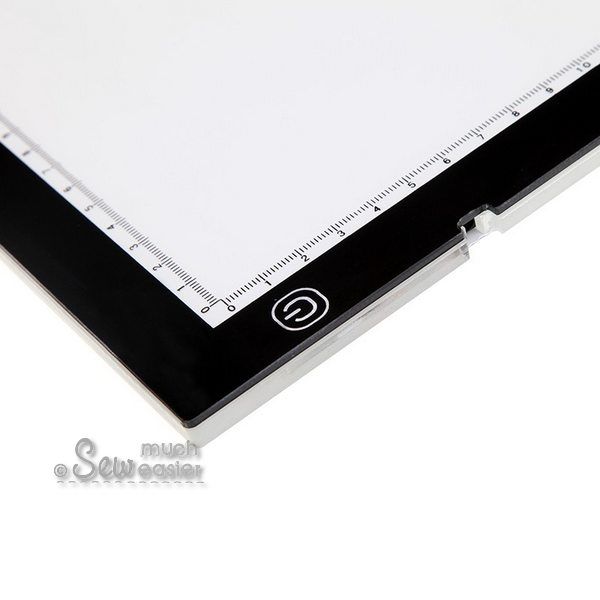 Easy Returns - 60 Days Money Back
Still Not Sure? That's Okay.
We understand. Because sometimes it's hard to know if you really want something, right?
Especially when shopping online!
That's why we provide 60 Day Money Back Easy Returns* to support you.
Because we know sewing - but You Know Best :-)
Your No-Worries
~ 60 Day ~
100% Money Back Guarantee...
Your purchase from us comes with our 60-Day Easy Returns option!*
In the unlikely event if it doesn't work for you in any way, simply contact us. You have sixty (60) days to try things out.
There's no rush. Take your time.
Beacuse we want you to have plenty of time to feel absolutely certain that you're enjoying what you've chosen!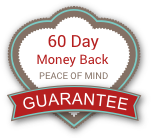 If you're not 100% happy - simply let us know and return the item in
brand new condition
, including
all original packaging intact
.
We will send you a full refund (excluding postage) promptly and courteously - No Worries!
Ready to Give it a Go?
Simply Add to Cart Now.
* Looking for the fine print? Check our terms & conditions for details*
Payment to Suit You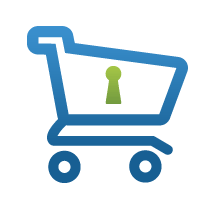 Shopping Online is Secure with us!
Just so we can get your item to you ASAP, we ask that you
complete payment within 5 working days
from committing to buy.
Please
let us know by email
if you would like to make other arrangements, such as waiting to purchasing other items for combined postage or waiting for pay day.
PayPal
- We reccomend payment via PayPal because it is fast, easy and secure. Simply choose
PayPal
when you check out.


Shop Now, Pay Later
- Want it NOW and can't wait til pay day? No worries. Just use
Afterpay
or
zipPay
when you check out. They will look after your installments, and we send your order now!


Layby
- If you're happy to wait, our good old-fashioned Lay-by is easy and stress-free. Simply choose
Direct Deposit
at checkout, transfer the first instalment (a quarter is ideal), and send us a quick email to confirm your layby. We'll send your goods when it's all paid in full.

Credit Cards
- To pay with
Visa
or
Master Card
, please
choose
Credit Card
as your payment method when you check out. Nice and secure.


For
American Express
, make sure you choose
PayPal
and follow their prompt to checkout with your AMEX card (instead of PayPal funds). You don't need to have a PayPal account to do this.

Bank Transfer
- Choose
Direct Deposit
as your payment option and our bank details will be made available to you on checkout.
NOTE:
Please use your name with a post code as Bank Reference when making payment. If you have an order reference starting with "N", you can use that one.

Remember
to
send us a quick email
whenever you've done a Bank Transfer, so we can keep an eye on your payment!
IMPORTANT:
Because your order is processed promptly once funds are cleared, there won't be time to make changes to shipping details, So
When You Complete Checkout
please help us by double checking we have the following:
Correct Physical Address

. Most of the time

PO Box

is fine, though we may ask you for a physical address if we end up using a courier instead of Aust Post.


Phone Number

for the delivery driver.

Any Special Delivery Instructions

.
Order Now - Before You Miss Out!
Delivery
Now, Let's Get Your Order On Its Way To You!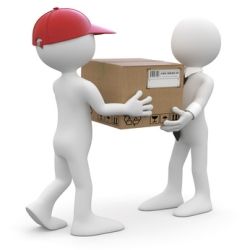 How long will it take to receive my order?
All fully paid orders placed by 5pm Monday to Thursday will be processed overnight and ready to send by our warehouse - normally the next day or following business day.
Orders placed on Friday and Weekends will be processed on Sunday night - because our warehouse operates Monday to Friday except Public Holidays.
Once it leaves our warehouse,
the actual time frame is up to the delivery services
. This can vary depending on your location and road conditions.
Any delivery time estimates shown are
estimates only
- so please use it as a guide line.
You'll receive a few email updates from our system as your order progresses, so please stay tuned on these!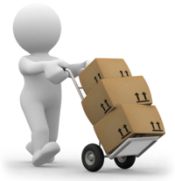 How will my order be sent?
We use a dispatch system that works out the most efficient way to send your order.
This way the postage works out fair and reasonable, and your parcel reaches you quickly as well -
because we know you can't wait!
That means your parcel
may reach you by either

Courier

or

Aust Post.
In general, larger items tend to be delivered by couriers, while small items tend to go by Aust Post.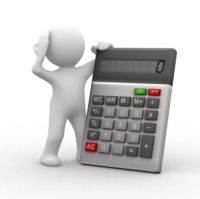 How is my postage calculated?
Great question.
Depending on
weight
and
dimension
, some times we are able to do Flat Rate across Australia, so the postage is the same no matter where you are.
Other times we use the Built-in Calculated system provided by Aust Post, and your postage is calculated
based on YOUR location.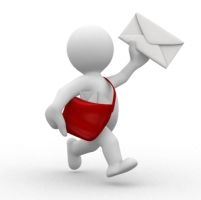 Can I get it delivered to my P.O. Box?
Depends on the item (and its dimensions), because
Aust Post have size restrictions
and couriers are NOT allowed to deliver to a P.O. Box.
Please check with us when in doubt.
If you have nominated a P.O. box, and the item is within Aust Post size, then it will go by Aust Post. Most of the time, this
is
the case.
When your item is too big, or being sent directly from our supplier, then we need you to provide a physical address so we can send a courier.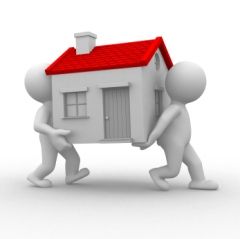 Can I get my order sent to a different delivery address?
Your sure can!
When you check out, you can choose to ship your order to your billing address or a different address.
Simply choose the second option, and then fill in the shipping address of where you want you parcel sent.
Please double check we have Your Correct Address so your order can find its way to you!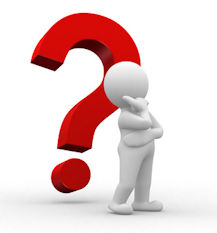 What if courier services are not available in my area?
Some locations are outside of courier services....
In these cases we CAN arrange for your order to be deliverd to your local post office.
But please
provide us with a street address
(street number & name) - even if it is the only Post Office in town - as if it is an office address.
A phone number would help too - this will avoid delays.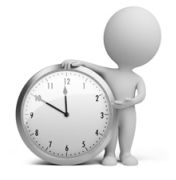 What if I need my order urgently?
No worries, we will do our best. Just let us know.
Please give us as much notice as possible - especially for special occasions like birthdays!
In most cases, we CAN
arrange an upgrade
from Regular Post to Express Post for a little extra.
Please contact us first so we can update your invoice to show the correct amount.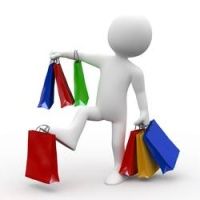 Do you offer combine shipping?
I want to order more than one item...
Sure! Please
"Add to Cart"
for all the items you want and let the system work it out for you.
If you're unsure, let us know.
A quick message is all we need.
This way we can double check the postage for you. Simple!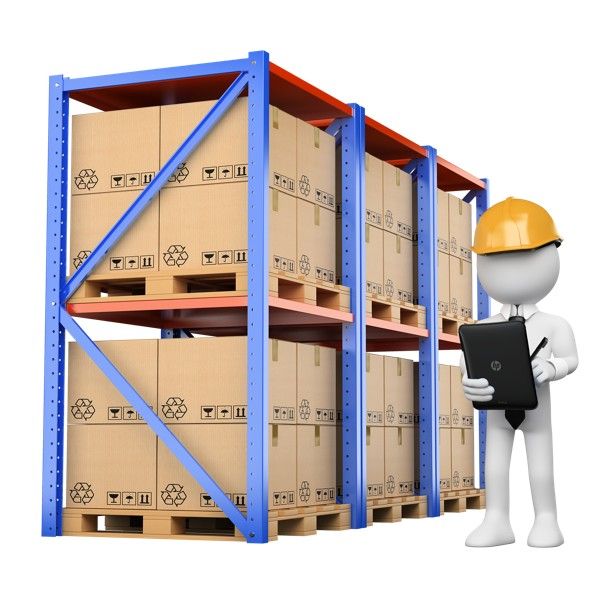 Can I pick up my order?
No. Sorry - unless you're picking up furniture directly from our supplier.
Because most of our items are located in a commercial warehouse - with
NO public acess
.
There is no shop front - because that's how we can pass on the savings to you!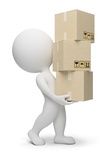 Some useful things you might want to know:
Combined Shipping

- We are happy to combine shipping for multiple purchases based on the combined weight and dimensions of your items, so add what you like to cart as you go, and check out our shop to see what else you like... you never know what you might find!

All items we sell are

Stored in a Clean and Smoke Free Environment

so You can Rest Asured they will be In Top Condition when they arrive at your place.


Packaging & Sending

- All your items will be packed well and we do everything we can to make sure you package arrives safely. In the unlikely event something does go wrong with your package, please contact us via email. We do our best to resolve any concerns.


Prompt Shipping

- Your package will be sent to you promptly once payment is cleared. In most cases it will be dispatched the next business day.


Packaging Materials

- We endeavour to support "green policies" and recycle

clean

packaging materials whenever possible. Brand names on packaging material may not necessarily match the content.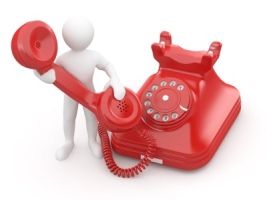 !!! IMPORTANT !!!
The Courier Needs Your Phone Number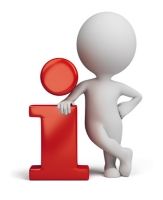 When you're completing check-out please
make sure your

best day time phone number

is included - because the courier requires a phone number.
Generally they may never ring you - and they tend to just turn up anyway. But their office needs to have your phone number on file for "just-in-case".
If you have any special delivery instructions, please let us know.
It is
best to providing these details by

sending us a quick message
- this means your parcel will be dispatched to you faster.
Act Now and We'll Get It To You ASAP!
Why Shop With Us?
Because we're here for you.
and your sewing needs.
Sew Much Easier is founded
by
a sewists,
for
fellow sewist :-)
We're a surprisingly small team that put a great deal of thoughts into what we do and how we do it. We stock only a handful of curated sewing goodies - each one carefully
hand picked and tested
ourselves.
Everything we stock
only
make it to our online store
if
we absolutlely LOVE them - for our
own
sewing. Because we're only interested in handing over
what YOU would be happy with
.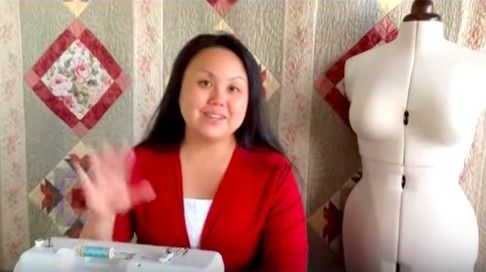 Hi, I'm Shelley.
I confess that I'm a fabric addict. And I love nothing more than geeking out over the ins-and-outs of sewing machines - and all the bits that come with it. Presser feet are my specialty :-)
I've been
sharing my passion
of sewing all my life - with a career in fashion design and patchwork teaching - and now
I serve fellow sewist everywhere
by delivering sewing goodies to your door. And that's only the beginning.
Long after your first purchase - whether it's a sewing machine, dressmakers dummy, or some bobbins - we'll be there to
celebrate your joy
in the simple act of making something by hand.
Simply drop us a line and...
we'll be there whenever you need help. Any time.

xoxox
P.S.
I know you're a savvy shooper. And you understand the value of
Buy Well, Buy Once.
Because you want to be
100% confident in the quality
of your purchase, so that you can be 100% confident in your sewing!
That's Why...
I'd like
to make sure You are

100% Happy
- so take your time, take a couple of months - get to know your sewing goodies from us.
And in case you change your mind - No Worries. Because shopping online should be stress-free!
Give it a Go Today. You'll be glad you did.
So, Go Ahead!
P.P.S.
Join
Thousands of Happy Sewists
Australia-wide, and be part of our caring creative community. Contact me (Shelley) any time for technical advice or anything sewing related.
Stay in touch - I'm here for you
:-)
Last but Not Least...
When you've made something with goodies from us...
Remember to send me a photo.
Because I'd LOVE to see Your Work!
Got a Question?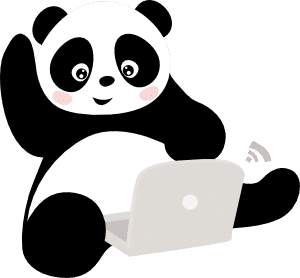 Where Are We?
While Melbourne is our home, most of our goodies are kept in a commercial warehouse in Sydney. They aren't open to the public and there's NO shop front.
That means for most items...
We are Not Able to Offer Pick Up.
Instead we provide fast & low cost delivery to your door :-)
The Only Exception is for Furniture - pick up can be arranged from the supplier directly.
Would you like
more information
on this item?
Can we
clarify anything else
for you at all?
Please feel free to Call

1300 88 11 59



or Send Us a Message anytime

.

Your message will be responded to ASAP, usually within 24 hours and during business hours, Monday to Friday 9am to 5pm Australian Eastern Standard time.

In case the phone line is busy - please leave a clear message with your contact number (including area code) and we'll call you back.

Cheers

!



You need one

17 March 2016

Great product. Highly recommend. Just buy it. If youre looking you need one. Compact and great light. If doing any tracing its a must. I have been using natural light, taping to a window. Im now wondering why I did that. Only downside is that it has a very short power cord.

(5)
A3 LED Light pad

By:

Helen

on 1 September 2015

The service was great. Shelley couldn't have been more helpful. I love my new light pad. It's so easy to use, and the brightness of the light is wonderful. I would highly recommend this product.

(5)
A3 LED light pad

12 March 2015

great product, so easy to trace with. Brilliant light

(5)
A great time saver

By:

Roslyn

on 4 February 2015

This is just what you need if you are doing any form of tracing. It is making my life so easy love this light box would not give it up. I can highly recommended it

(5)
Great !!!

29 July 2014

The item arrived within 5 days and works great! Thank you !!!

(5)