Ultimate Sewing Machine Foot Set (Universal for Low Shank 7mm machines)
33,000 Happy Customers Served
Finally:

a complete Set of Top Quality Presser Feet
Better Value than Buying one by one


Introducing...

The

Ultimate

Presser Feet Set for your Sewing Machine


( with

everything

you can think of)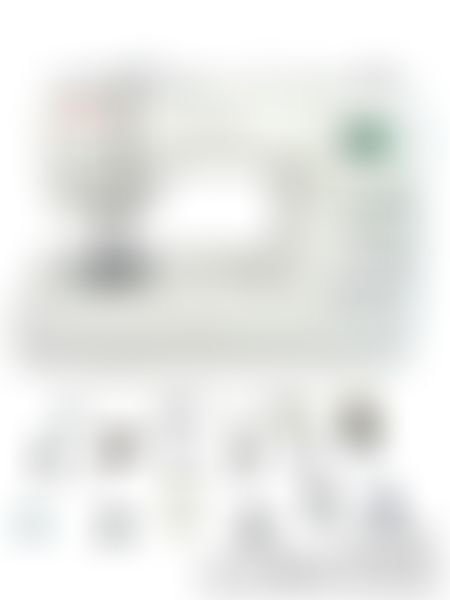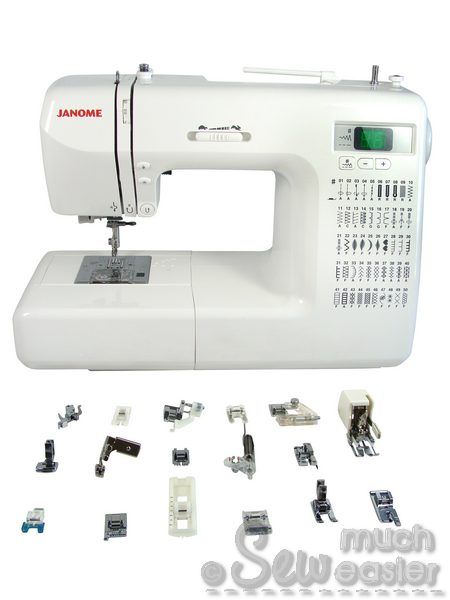 You get:
Evenfeed

Walking

Foot
Bias

Binding

Foot
Free-Motion

Open-Toe

Darning

Foot
1/4"

Quarter Inch

Patchwork Foot
Adjustable

Blind Hem

Foot
Snap-On

Roller

Foot
Super Slim

Zipper

Foot

Open Toe

Applique Foot
Ultra Glide

Teflon

Foot

Button

Sewing Foot

Buttonhole

Foot

Gathering

Foot

Narrow Hem

Foot

Clear Zigzag

/ Applique Foot
Snap-On

Cording

Foot
Snap-On

Pin Tuck

Foot

BONUS 1:

Low Shank Snap-on

Foot Adaptor

BONUS 2:

Sturdy

17-slot Container

60 Day

No Nonsense

Money Back

Guarantee

Personalised Support

Not Available From Other Sellers


*NOTE: Sewing machine NOT included. You are buying the feet set ONLY.
Imagine if you could
.......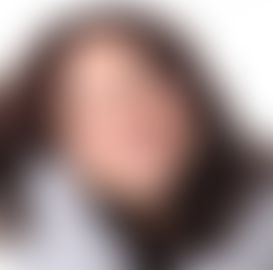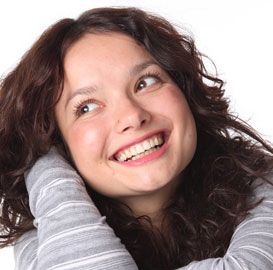 Whip up

absolutely everything

you've ever fallen
in love with
- in blogs, magazines, Instagram & Pinterest...


If only
.......


You already have all of the specialty feet on hand - to help you get sewing - from start to finish.
Wouldn't it be good to have a set of feet - with

EVERYTHING you need

- just for you?

If you're looking at this Ultimate Presser Feet Set, chances are...
You're learning to sew, but struggled with some techniques.
You've been sewing for a while, and know that you can do better with the right feet.

You realised that buying foot indiviudally adds up pretty quickly.

You already knew that having all the right tools makes a huge difference. And you know value when you see it - Because you're a Savvy Sewist...

"Wow, I never thought I would find all these sewing machine feet in one place!

Now I don't have to go hunt them down each time I want to learn a new technique... great!"

- Lydia, a Happy Customer


What if doing EVERYTHING -

like blind hem, quilting, applique, French seams, putting in a zipper, sewing velvet, leather and other tricky materials

- was easier than you think?
Often the hard part is to come up with exactly the right tool, for the right job, at the right price. Of course, there is no doubt that in order to create beautiful quilts, you need to practice.....

But the first step in becoming an accomplished all-round sewist is having the right tools.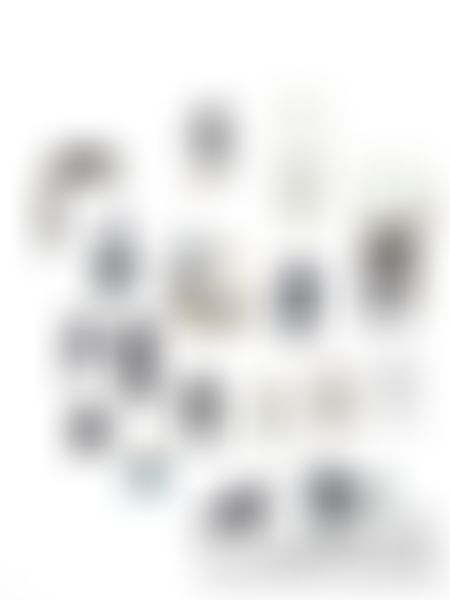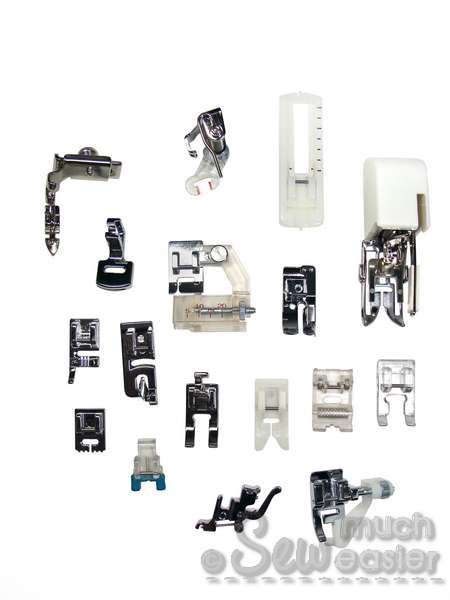 Often the hard part is to come up with exactly the right tool, for the right job, at the right price.
Formally trained as a Fashion / Textile Designer - now a
Quilter & Patchwork Teacher
- I have spent the last
10 years teaching
others and sharing the joy of Patchwork Quilt making.
The Secret Weapon

of Successful Sewing is having a

Complete Set

of

The Ultimate Presser Feet

at your finger tips.


This set covers eveything you can think of - and more!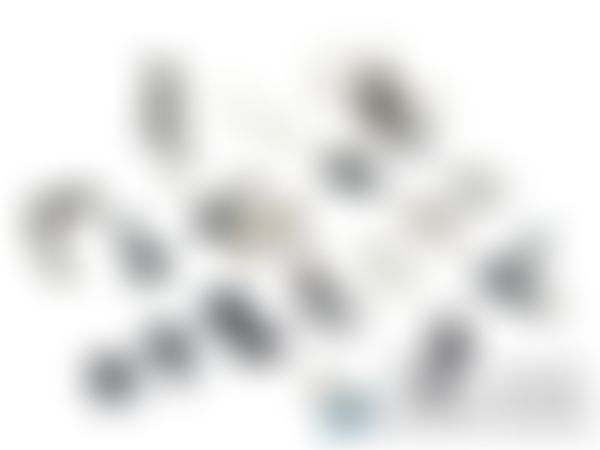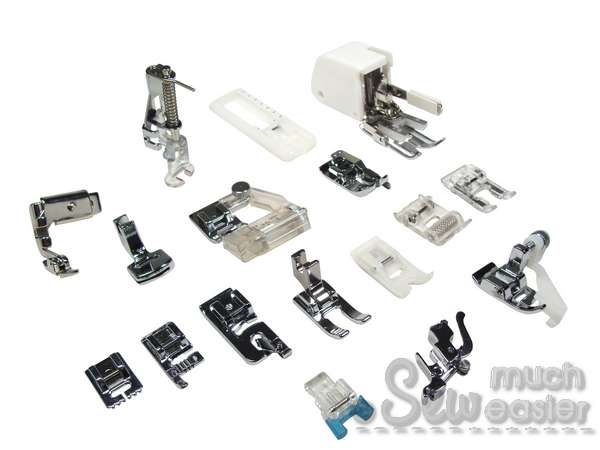 This
Ultimate Presser Feet Set
is the perfect partner for your
Top Loading Low Shank Janome Sewing Machine
, such as a Janome DC2150
(which we also sell. See our other listings).
Designed to fit most
Janome, Elna, Brother, Singer, plus other brands
with Low Shank, it will fit machines with
7mm maximum stitch width
(but NOT for 9mm machines).
Fits These Models & More:
2160DC, 3160QDC, 4120QDC, 6260QC, CS995, 19110, DC2101, DC2050, DC2150, DC2200, DC3018, DC3050, DC3100, DC4030, DC6030, DC6050, DC6100, DM7200, DC7100, DC7060, MS5027LE, MW3018LE (MyExcel 18W), 4618, 4618QC, 5018, 5024, 5027, 5124, 6019QC, 6125QC, 6260QC, 652, 653, 654, 655, 655R (150), 659, MC3000, MC3500, MC4000, MC4800, MC4800QC, MC4900QC, MC5200, MC5500, MC5900QC, MC6000, MC6500P, ME4014, ME4015, ME4018, ME4123, Memory 7 (5001), MS2028, MS2522, MX3123, SD2014, SR2000, SS2015, SW2018, plus More.
Would it Fit Your Machine?
Most Likely - Get One to Try it on Now.

Is this a Genuine Janome Set?
Unlike some others in the market, this set is
made by the same people that makes branded sewing machine parts
. At the same factory where sewing machine companies gets their parts made and packaged - located only a few minutes down the road from one of the BEST sewing machine factory in Taiwan.
This company is a third-generation family business that specialises in presser feet and parts. They are one of the few
certified makers for well-known sewing machine brands
. That means you can trust the quality too.
I've personally visited the factory to verify for myself. I was genuinely impressed because of their a
high quality assurance of Japanese standard
- where the best sewing machines are still being made.
The
only difference is in the packaging
- we had ours packaged under our own brand.
This means I'm
100% happy and confident
that you and your sewing machine are in safe hands - because I recommend this foot to all my students, and use it for my own sewing too!
"Hi...

Just want to say a Huge belated 'Thank You'.... I waited to try your foot first... because I previously bought a 'cheap' (very cheap) foot a few weeks ago elsewhere... and it broke after a few uses.

Your foot feels solid and seems much better quality...and works a lot smoother...and you posted it out so fast I got my project finished quickly....so Thank You!!"

- Niamh from Mortdale, New South Wales 2223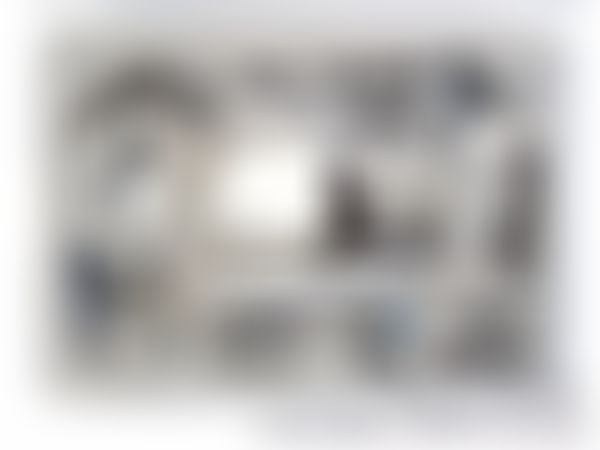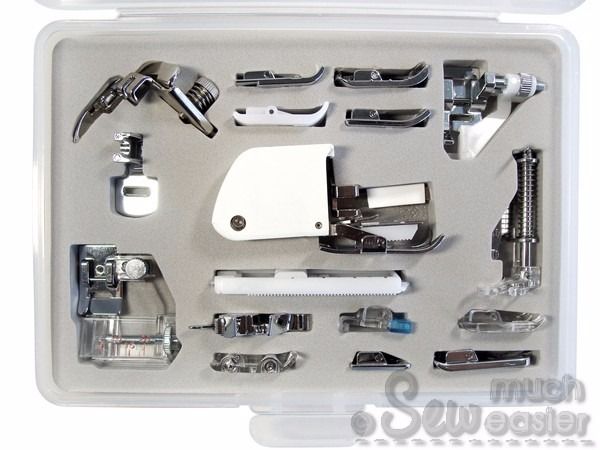 As a Special Package Deal,
Your Ultimate Feet Pack* includes
:
Evenfeed Walking Foot

(RRP $49.99)

Adjustable Bias Binding Foot

(RRP $39.99)

Free-Motion Darning Foot

(RRP $29.99)

1/4" Patchwork Foot

(RRP $29.99)

Adjustable Blind Hem Foot

(RRP $29.99)

Snap-On Roller Foot

(RRP $29.99)

Super Slim Zipper Foot

(RRP $29.99)

Open Toe Applique Foot

(RRP $29.99)

Ultra Glide Teflon Foot

(RRP $29.99)

Button Sewing Foot

(RRP $29.99)

Button Hole Foot

(RRP $29.99)

Gathering Foot

(RRP $29.99)

Narrow Hem Foot

(RRP $29.99)

Clear Zigzag / Applique Foot

(RRP $29.99)

Snap-On

Cording Foot

(RRP $29.99)

Snap-On

Pin Tuck Foot

(RRP $29.99)

BONUS 1:

Low Shank Snap-on Foot Adaptor (RRP $19.99)

BONUS 2:

Sturdy 17-slot Container (RRP $19.99)

*NOTE: For more details on any particular foot, see their own listings individually.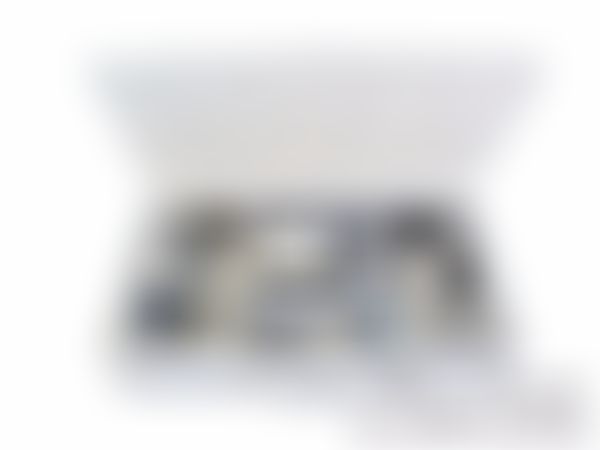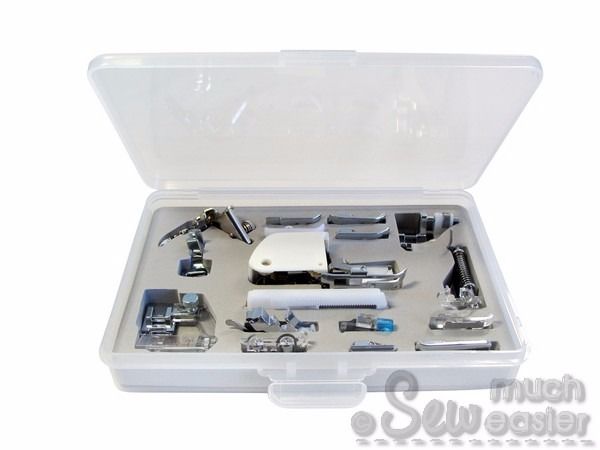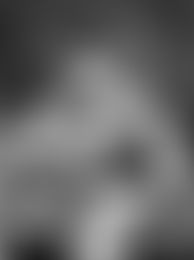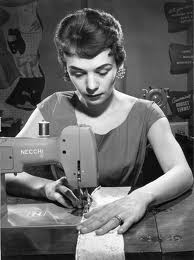 With all the tools at the ready......



You will
soon experience your sewing skills

taken off to the next level

- covering all projects!
Whether you're a
novice
in patchwork or an
experienced
seamstress
:-)
Whether you are making a quilt, a dress, or a handbag....


There

will

be times when you need to have specific tasks that require specialty presser feet.
When you try to do
specific tasks like quilting, applique or inserting zippers WITHOUT the correct foot
for the job, you will find:
A seemingly simple step

takes forever

to complete....
You end up

unpicking

because you're just NOT happy with how it turns out...
Worse of all, it's very likely that you could

run out of fabric, or patience, or BOTH!
So, What's a Budding Seamstress to Do?
Get Your Presser Feet Set Now
And Experience The Difference For Yourself...!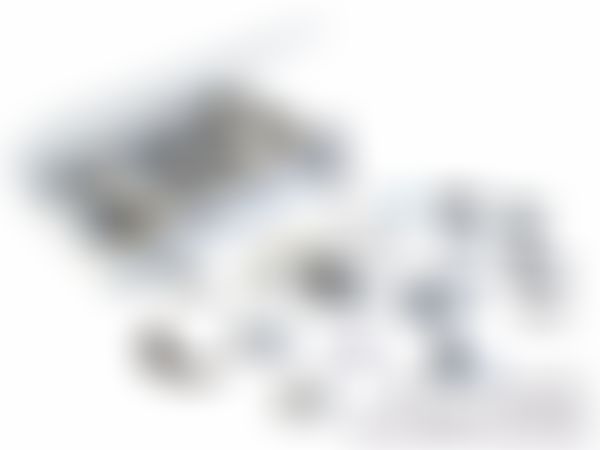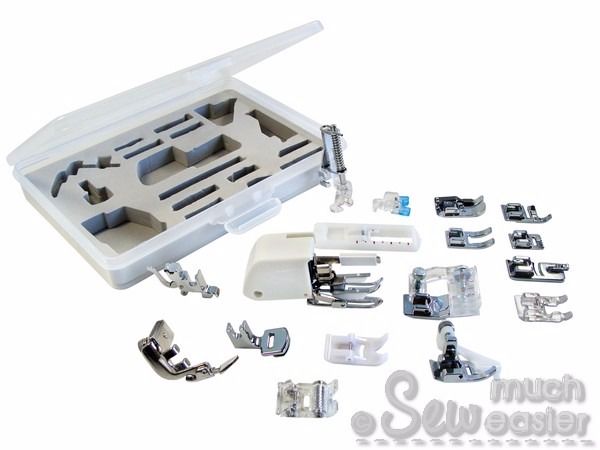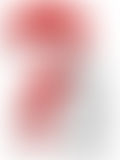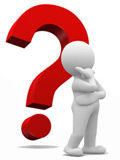 What does "Low Shank" and "High Shank" mean?
It means "shank height" or "shank size".
Most domestic machines have LOW shanks.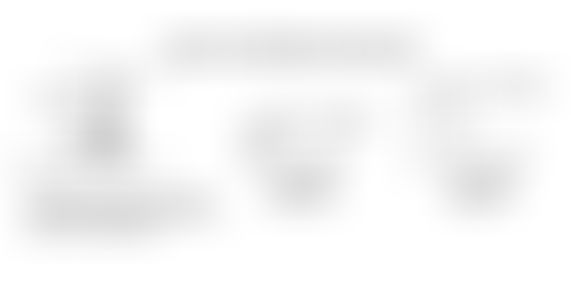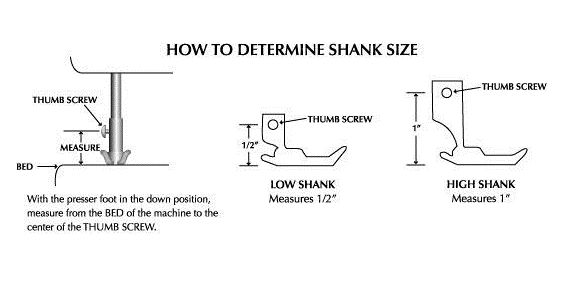 Just to give you an idea, we sell about 10 low shank presser feet to ONE high shank foot. That means
if you don't know
what sort of shank your machine has, it
probably has a low shank
.
Because High Shank machines are generally "fancy" embroidery models which are more costly, and those who invest in these models tend to know exactly what shank type it is.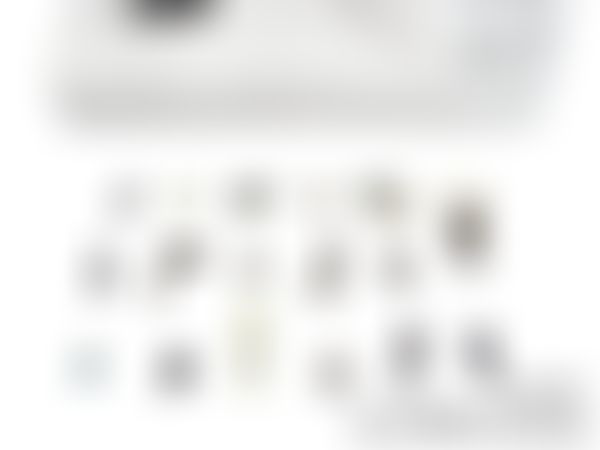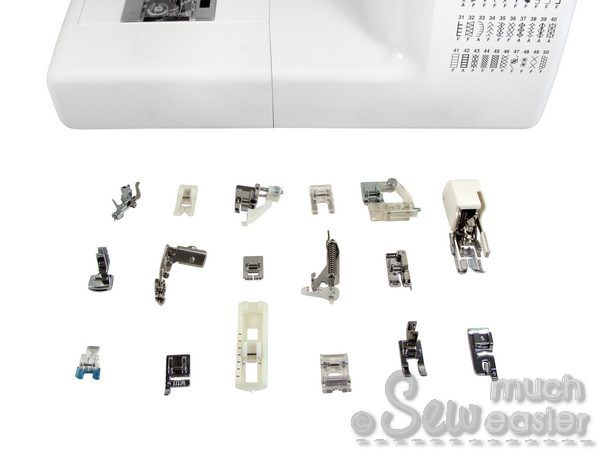 Here's a list of characteristics of each foot, and what they're best for: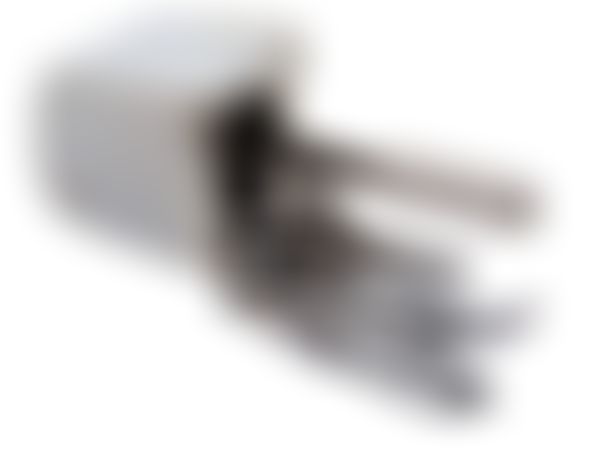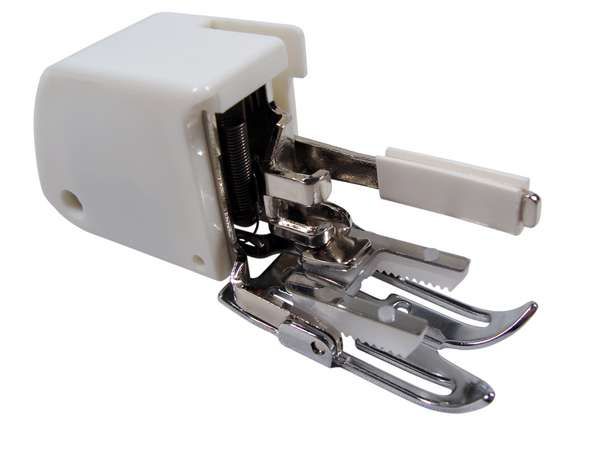 Evenfeed Walking Foot
Also referred to as an "Even Feed" foot, a walking foot is design specifically for sewing multiple layers of fabric together... that's what you want when you do Machine Quilting and putting bindings on your quilt.
It is also very useful for matching patterns like large motifs, checks, stripes and plaids. If you sewing anything on the bias, or use 'fluid' kinds of fabric like silks and satins, you will get a smoother result by sewing with a walking foot.
This is a must-have for quilters and bag-makers!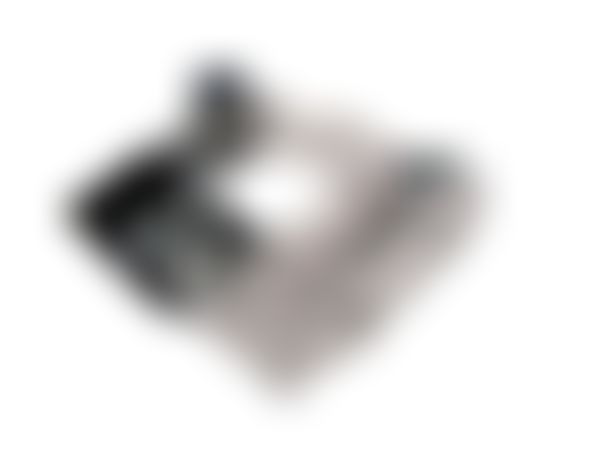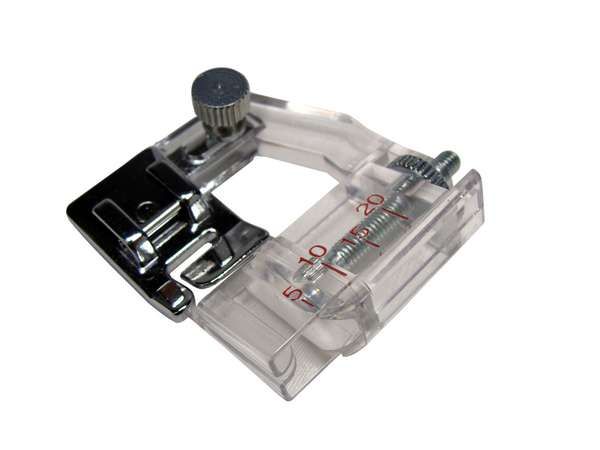 Adjustable Binding Foot
The full name is "Universal Adjustable Tape / Bias Binding Foot". Use the dials and adjust the foot to suit various width of bindings.
A VERY specialised tool, all this foot does is put bindings around the cut edge of the fabric (often a contrast colour, might even be in completely different weight / type).
Using this foot ensures your binding is always neat and professional-looking; without any hand tacking or excessive pinning.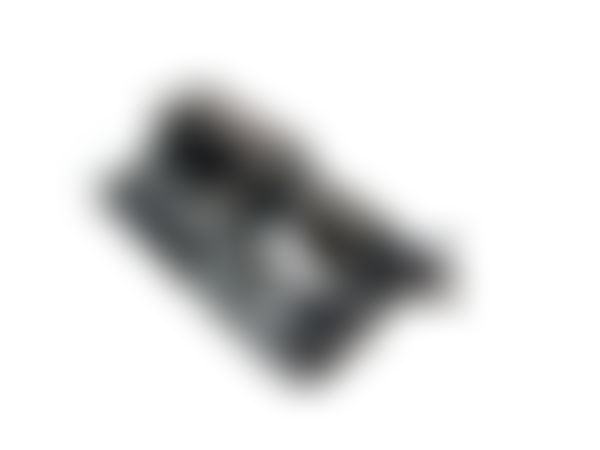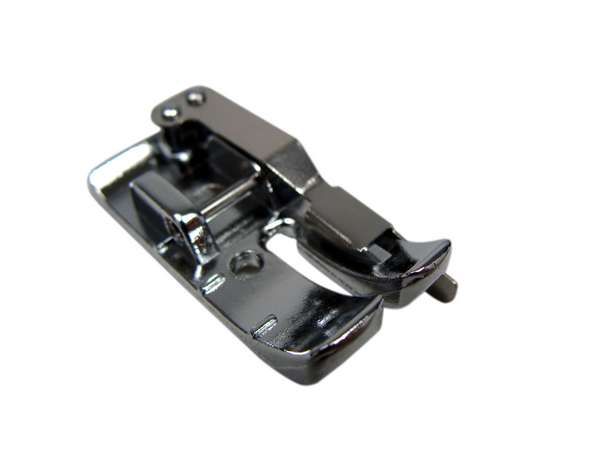 1/4" or Quarter Inch Foot
Also known as a "Patchwork Foot", this quarter inch foot has a built-in guide that keeps your fabric in-line... a consistent, accurate seam allowance that is exactly 1/4 inch (or 6.3mm)... no matter how fast you sew!
In dressmaking, a 1/4" (or 6.3mm) seam allowance is perfect for curved edges like armholes and collars. Also useful in French Seams, it's easy to achieve neat and accurate results every time.
This foot is also great for making fabric bags and hats, where you would generally use an iron-on interfacing, and therefore need a smaller seam.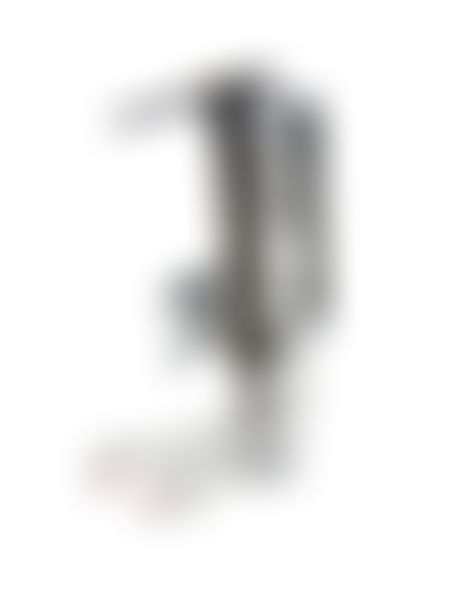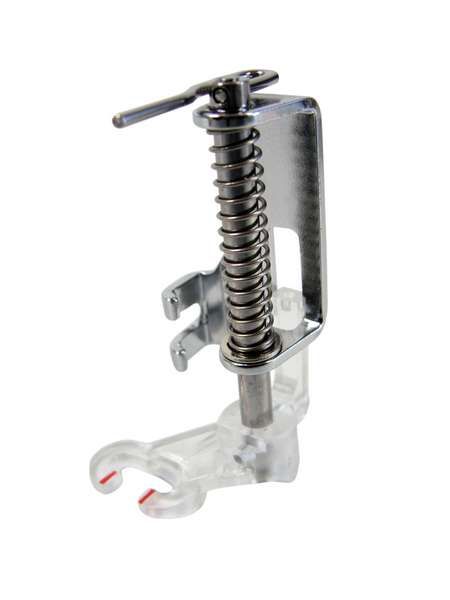 Free-Motion Open-Toe Darning Foot
Also known as a "Stippling Foot" or "Free-Motion Embroidery Foot", it is design specifically to NOT use the feed dog by dropping it or covering it.
Since there is no contact between your quilt and the machine between stitches, it gives you maximum freedom to quilt or embroider any kind of curve line as you wish.
If you are a quilter, then you will need to use this foot for free-hand machine quilting or "stippling".
The open-toe feature gives you maximum visibility and precision, which means creating intricate designs is easier than ever!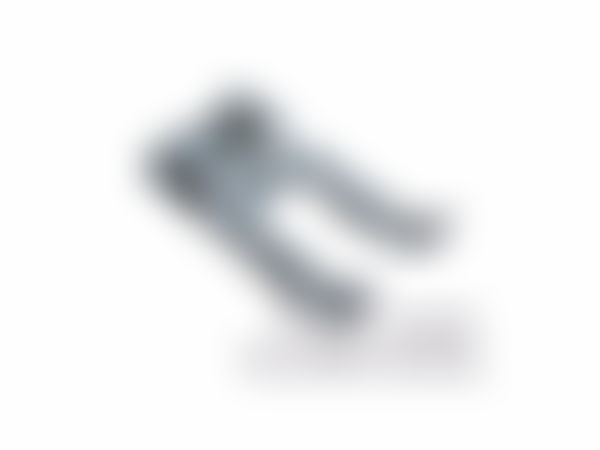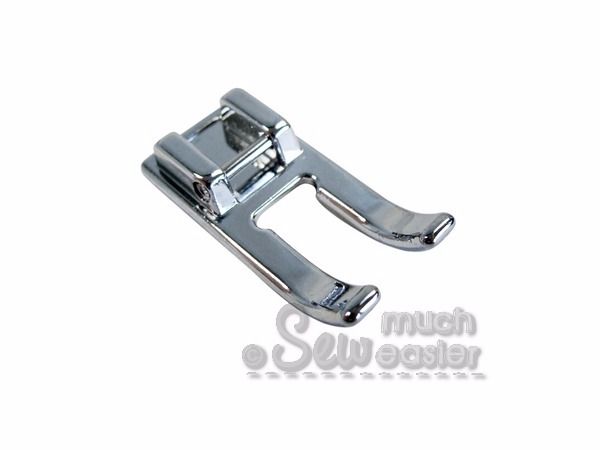 Open Toe Applique Foot
Sometimes called an "Open Toe Embroidery Foot", the open front ensures greater visibility while sewing, it has a stitching area wide enough for maximum stitch width without compromising control.
Perfect for applique, the bottom of the foot has a rectangular shaped indentation, which allows even satin / blanket stitching to glide under the foot without dragging.
The toes of the foot are shorter, compared to a regular zigzag foot. This makes it easier for those who would like to try machine embroidery before completely going free-hand on the darning foot (kinda like a training wheel for learning machine embroidery... if you like).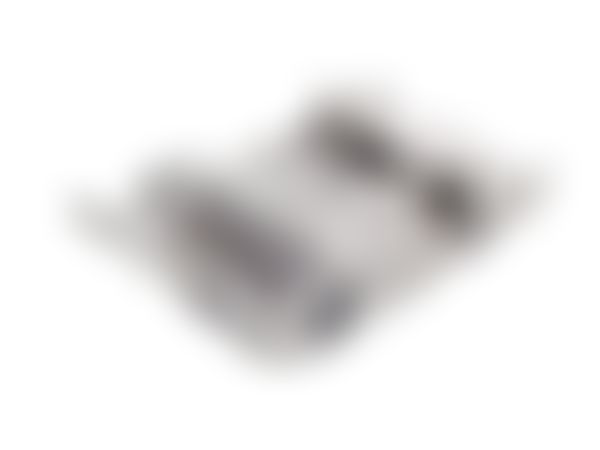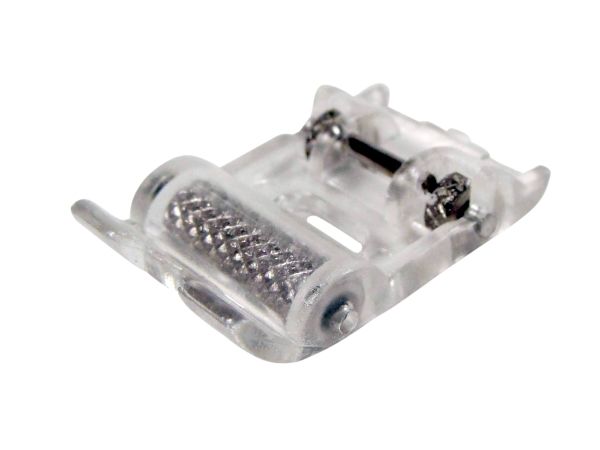 Roller Foot for Denim / Velvet / Leather
As its name suggests, this foot has rollers that roll on top the fabric - it's very much like the track on a bulldozer (but much gentler) for sewing up and over heavy seams and uneven surfaces.
Roller Sewing Machine Presser Foot is effective for preventing difficult or heavy fabric from slipping or puckering or jamming up under the foot, because the presser foot rotates to feed the upper layer together with the lower layer. Excellent for denim, velvet or leather!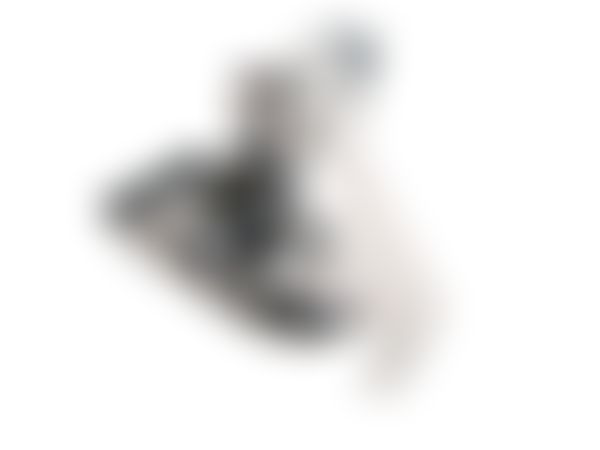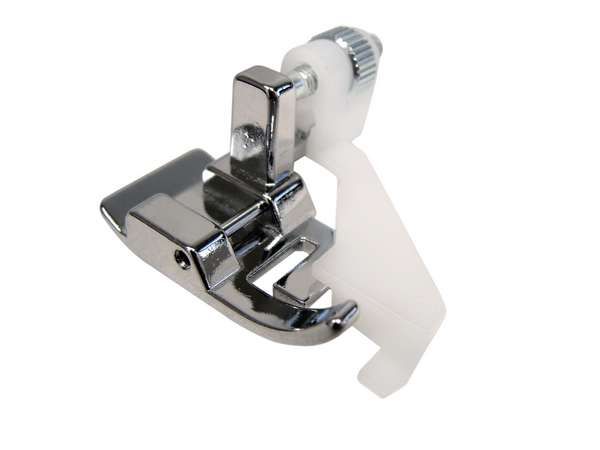 Adjustable Blind Hem Foot
Using this foot ensures your blind hem is always neat and gives your garment that tailored-finish; without having to painstakingly hand finish your garments - because hand sewing takes time that most of us do not have!
You can produce professional-looking hems fast - simply by using the blind stitch on your sewing machine. This is easy once you know how.
Having this foot and learning how to use it saves you heaps on alteration bills too!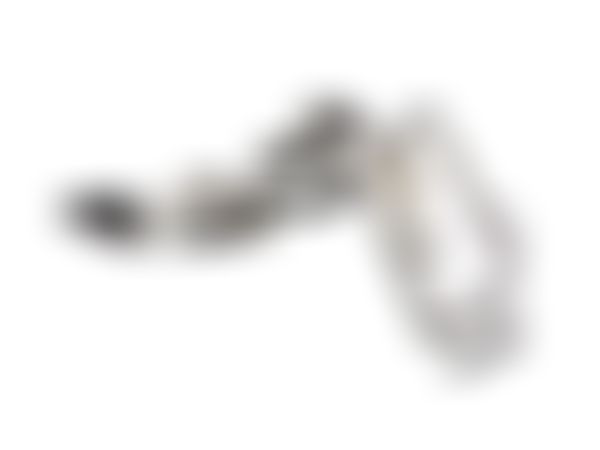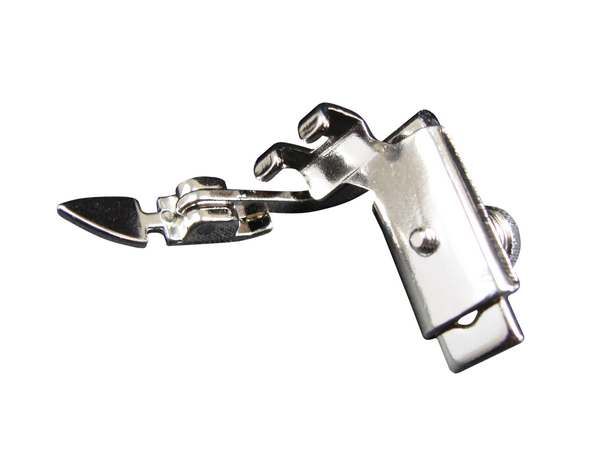 Super Slim Zipper Foot
Much slimmer than the squarish, wider snap-on zipper foot that often come with your sewing machine, the shape and size of this foot makes it easier for inserting zippers, press-studs (or "snap") tape, and sewing pipings and other trims.
What this foot does is simply get your needle REALLY close to "the bump" (which is your zipper teeth or your piping cord) and still hold your fabric down as you stitch them, eliminating the risk of losing control or breaking needles.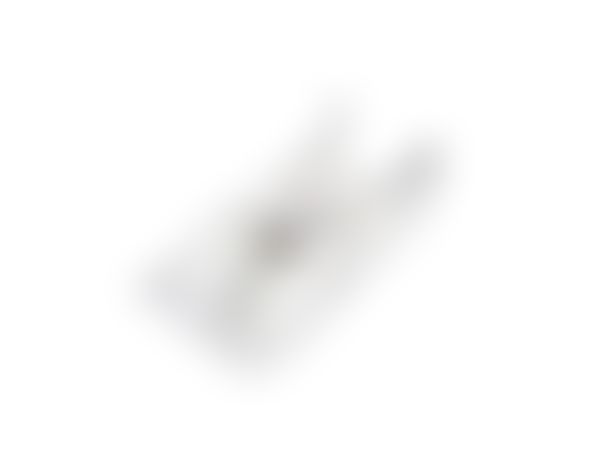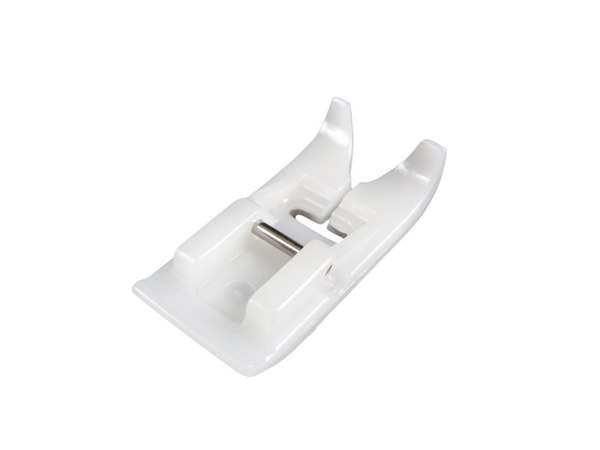 Ultra Glide Teflon Foot
A coating of super smooth Teflon on the sole of this foot makes it glide over your sticky, rubbery fabrics that "grabs" or anything else that gives a metal foot a hard time.
This foot is designed to prevent fabrics such as leather and vinyl / oil-cloth, plastic, suedes and ultrasuede from sticking to the bottom of the foot and to the foot plate of the sewing machine.
The shape of this foot is the same as your regular straight stitch / zigzag / all-purpose foot to suit ANY situation.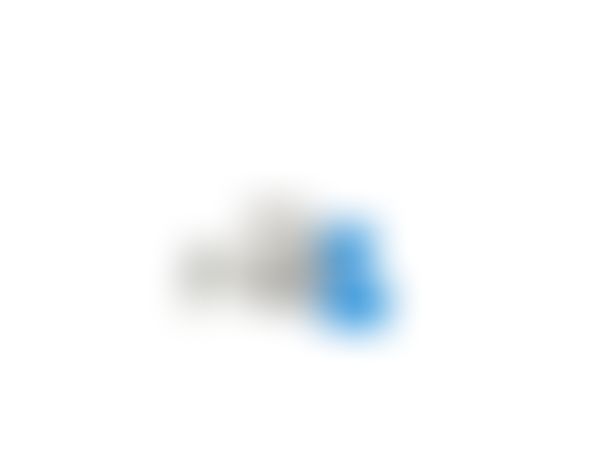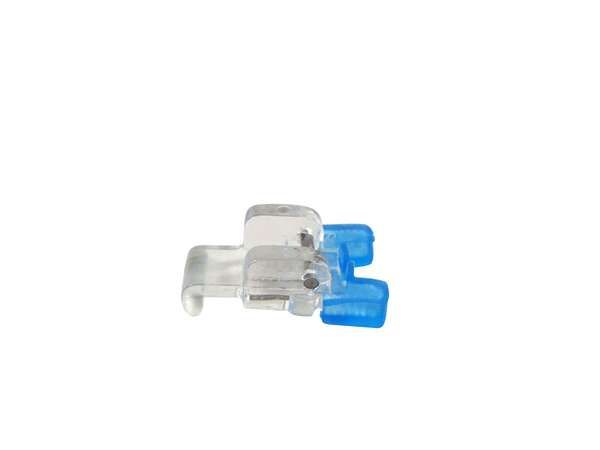 Button Sewing Foot
Do you find sewing buttons by hand tedious?
I know I do.....
Now you can use this foot to sew buttons onto practically any garment - with your sewing machine. Yay!
If you are making a new outfit with button-through features - such as a shirt-dress - imagine how much time you'll save with this foot!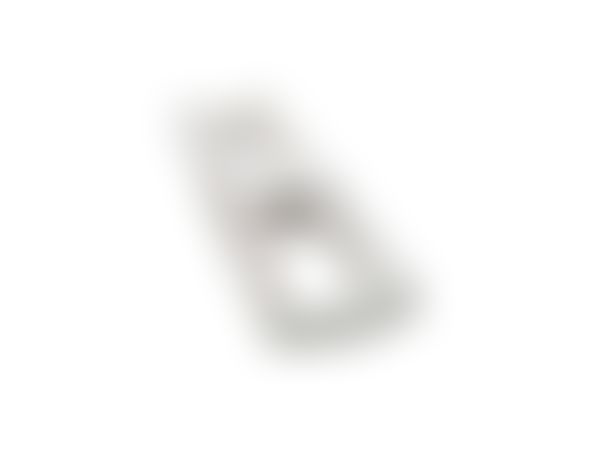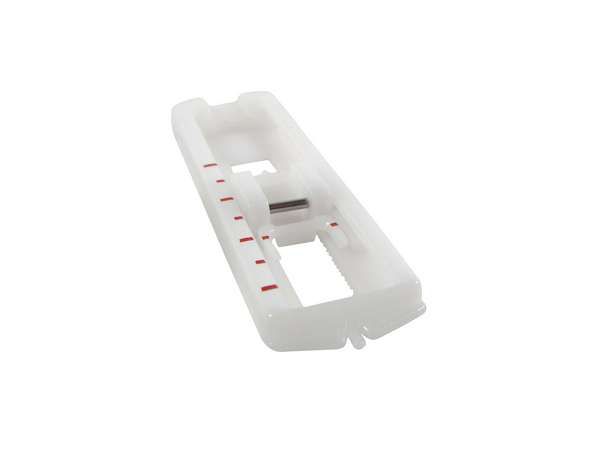 Button Hole Foot
With this foot you don't need to make buttonhole markings - instead, use the red measurements to make a properly sized buttonhole - plain or corded.
The grips on the underside of the foot help feed your fabric for a beautiful result.
The sliding frame of the foot provides improved fabric guidance while the buttonhole is being stitched.
The red marker (slide) makes it very easy to reproduce identical buttonholes when you have a basic machine which does not have automatic button hole functions.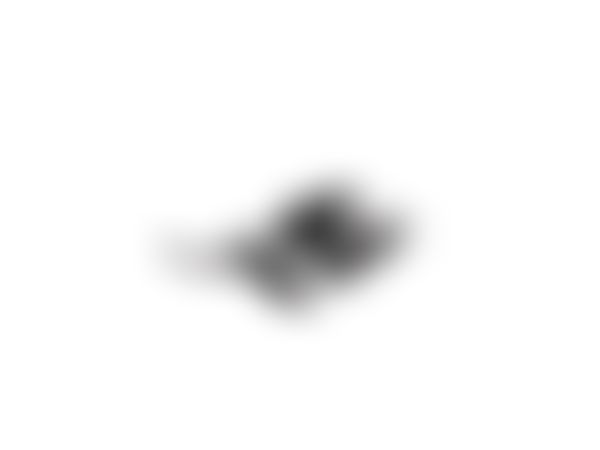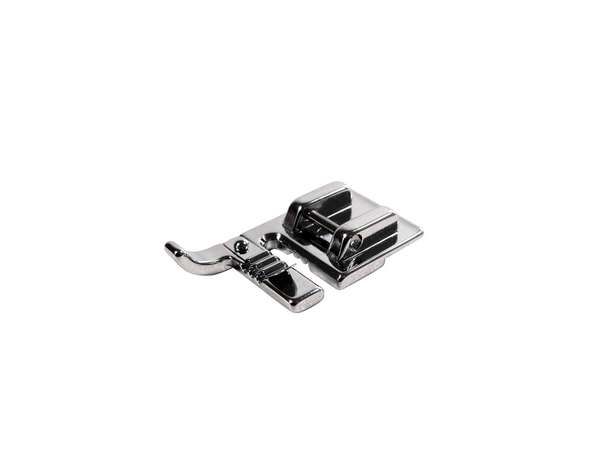 Cording Foot
This foot is used to installed one to three cords lengths in place for cording.
You can embellish cushions, garments, or whatever you like with this amazingly easy to use foot.
Try different threads, cords and fabric combination to creat one-of-a-kind result. Have some fun with it!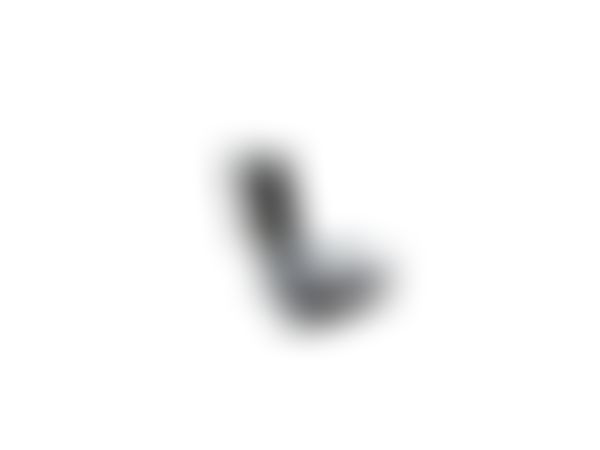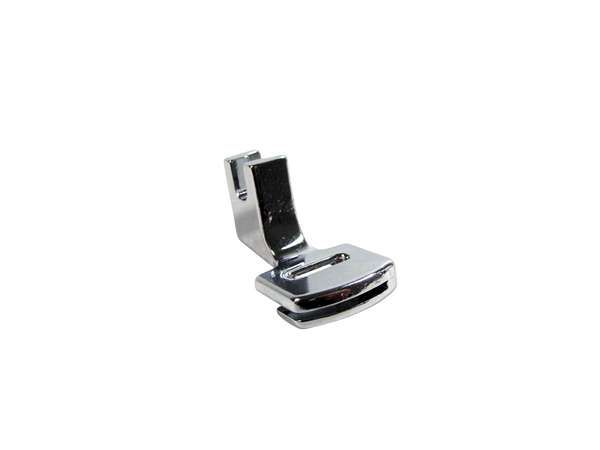 Gathering Foot
Use this foot for lightly gathering fabric as well as attaching the gathered edge to a flat (ungathered) fabric - at the same time - quickly and easily.
The gathering foot will allow you to gently ease or slightly gather fabric for various garment and home decorating applications.
However, if you are looking at creating fuller / heavier gathers / ruffles, then it is best to try a "ruffler".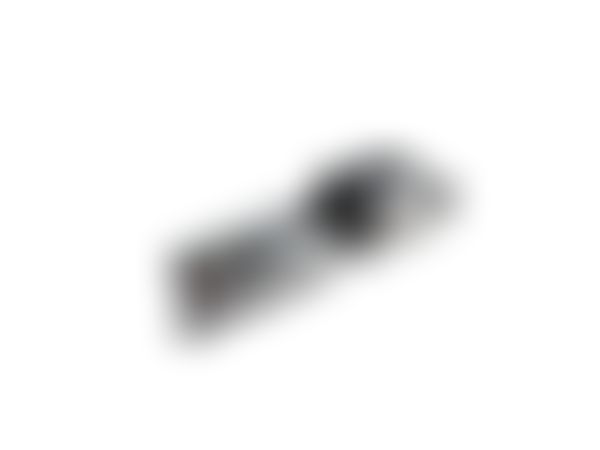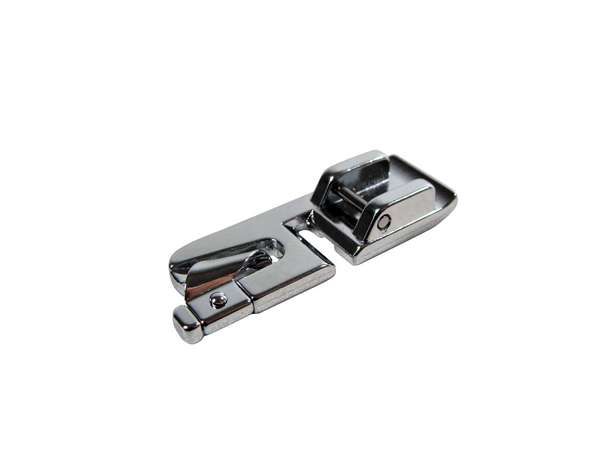 Narrow Hem Foot
This foot will give your projects a bespoke finish, by creating beautiful narrow rolled hems on lightweight fabric, which could be extremely tedious if done by hand (could you imagine even trying...?)
Like all specilty finishes, be sure to test your chosen fabric / thread / needle before commencing, so that you can be 100% confident that your narrow hem will come out every bit as professional as it could!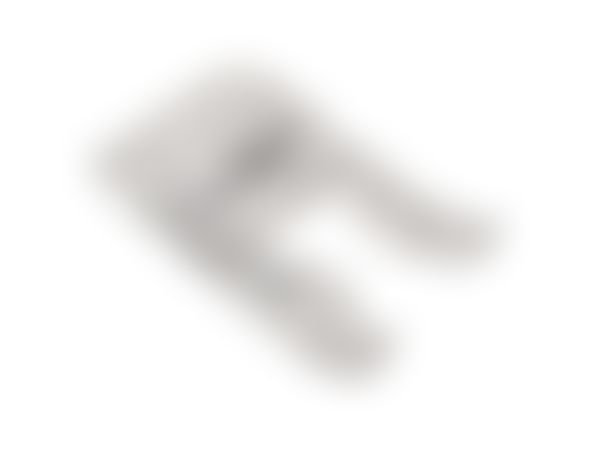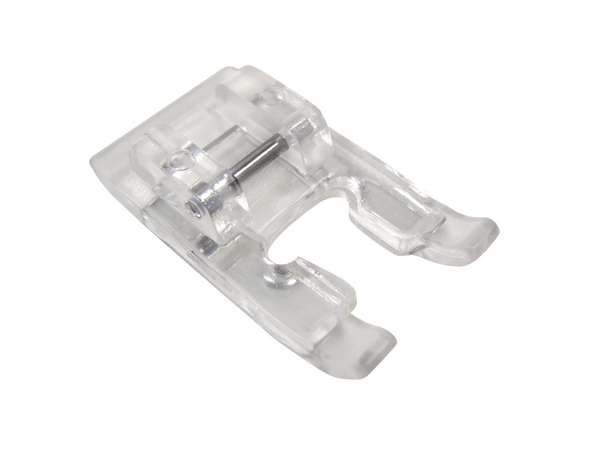 Clear Zigzag Foot
This versatile foot can be used for a lot of stitches from straight stitch to zig zag / satin stitches, especially useful to ensure perfect feed at the beginning of sewing heavy weight fabrics.
You will also find it a very convenient foot when doing applique, embroidery, cutwork and monogramming.
Being clear, you have maximum visibility and control especially when working with intricate designs or going over delicate laces.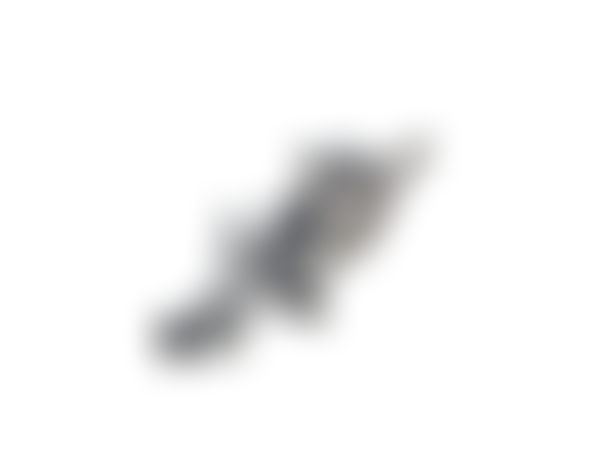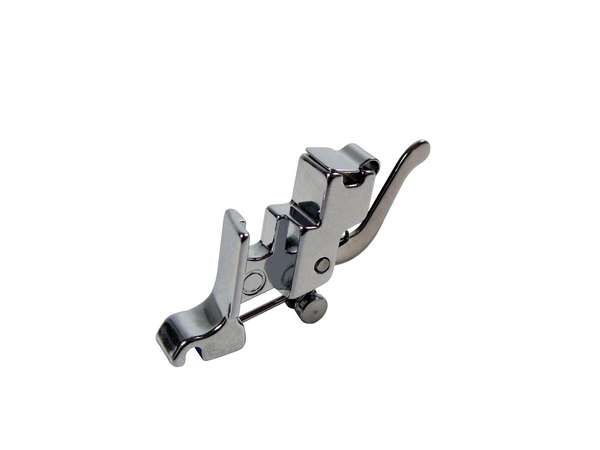 Low Shank Snap-on Foot Adaptor
Most of the general presser feet that come with your sewing machine are "Snap-On" or "Clip-On". There would have been one of these on your machine if you purchased a new machine.
This one simply provides a back-up, in case you cannot locate your original one after taking it off to put on a "screw-on" foot such as your walking foot or darning foot.
Not having an adaptor simply means you CANNOT use any snap-on feet - which would be most of the feet that came with your sewing machine. Can you live without one?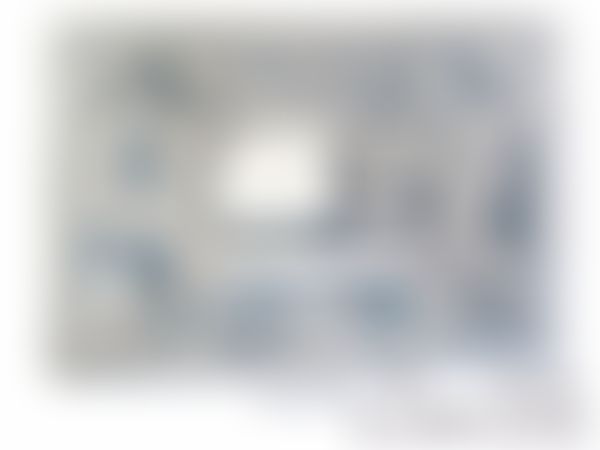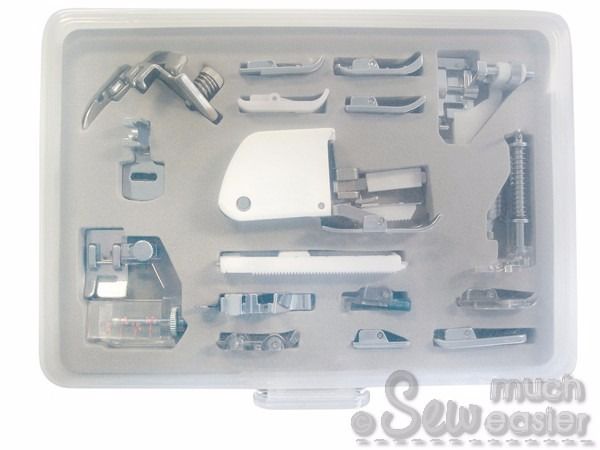 Sturdy 17-slot Container
All of your valuable presser feet come with this handy organiser, keeping them clean and protected.
Fully hinged so you'd never misplace the lid, this 17-slot box is the perfect companion to keep all your specialty feet in one place, so all the tools you will ever need are at your finger tips - always!


*
Please Note:

All parts contained in this set are generic and designed to fit all

7mmop Loading

Bobbin Janome (and some of the other brands) with

Low Shank

. Suitable for Domestic sewing machines only.
Why Wait?


Scroll Up & Order Your Very Own Set

NOW

!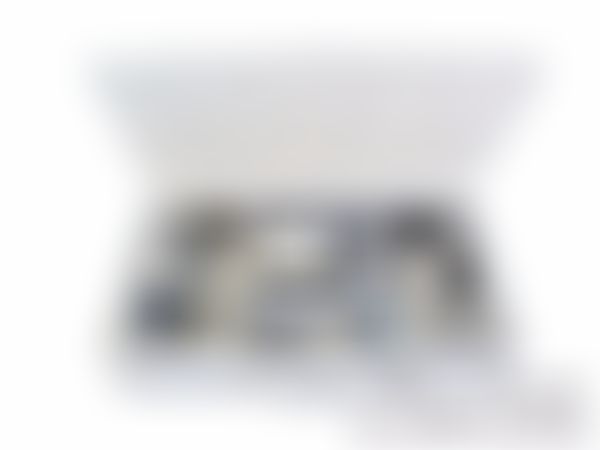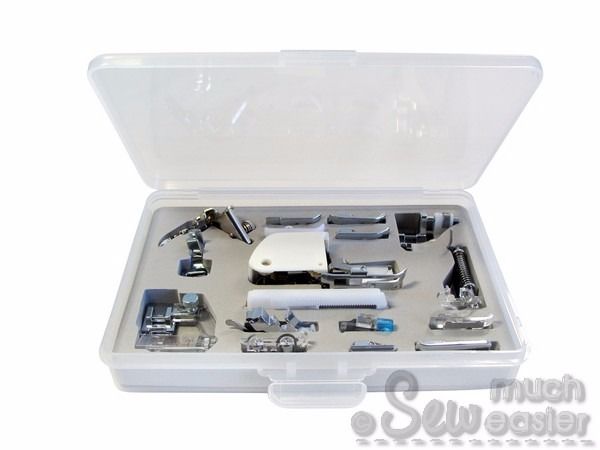 Hey, you simply can't have too many feet for your machine....!
Just imagine the troubles you will save
by having all the essential feet at your finger tips before you start your project........
Never have to track them down when you're in the middle of sewing!
And there is a perfect box to keep your tools of the trade tidy and protected....
As a savvy seamstress, you will instantly recognise the value of grabbing this package deal, because if you need to purchase them
individually, they will cost you much more!
So let's take a look in detail again. Here is what you get:
What You Get
Normal Price
Ultimate Set
Even Feed / Walking Foot
$ 49.99
Included
Bias Binding Foot
$ 39.99
Included
Darning / Embroidery Foot
$ 29.99
Included
1/4" Patchwork Foot
$ 29.99
Included
Adjustable Blind Hem Foot
$ 29.99
Included
Snap-On Roller Foot
$ 29.99
Included
Super Slim Zipper Foot
$ 29.99
Included
Open Toe Applique Foot
$ 29.99
Included
Ultra Glide Teflon Foot
$ 29.99
Included
Button Sewing Foot
$ 29.99
Included
Button Hole Foot
$ 29.99
Included
Gathering Foot
$ 29.99
Included
Narrow Hem Foot
$ 29.99
Included
Clear Zig Zag Foot
$ 29.99
Included
Snap-On Cording Foot
$ 29.99
Included
Snap-On Pin Tuck Foot
$ 29.99
Included

BONUS 1:


Low Shank Foot Adaptor
$19.99
Included

BONUS 2:


Sturdy 17-Slot Container
$19.99
Included

Total Value

$549.82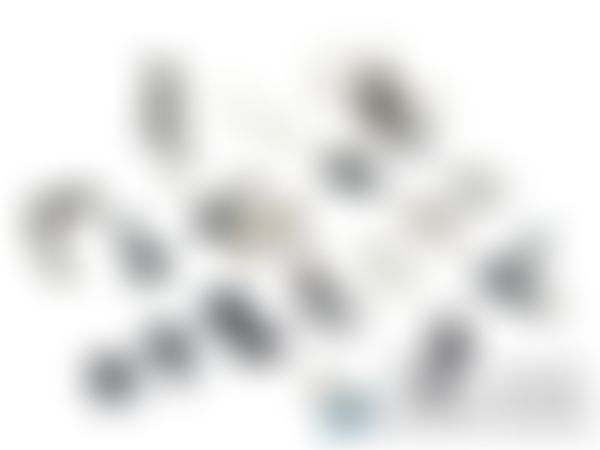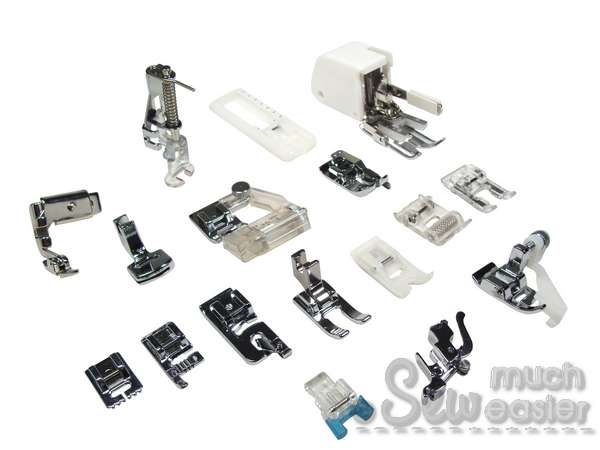 Keen to try it out for yourself?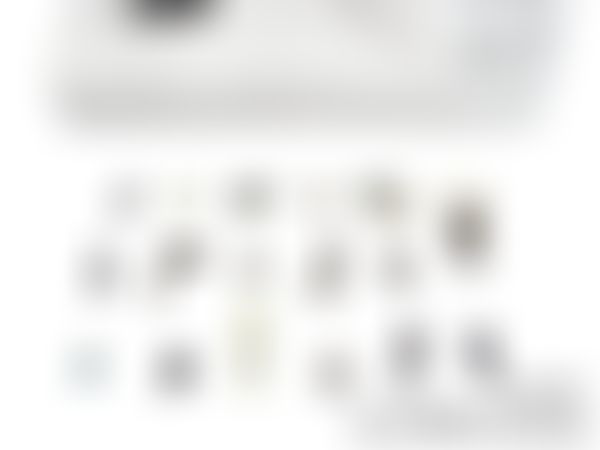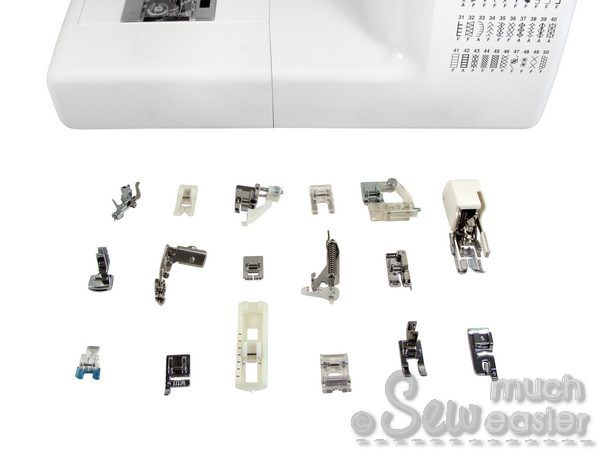 Why Wait?.. Simply
Add to Cart
And
Order Yours Now!
But remember to check... this Ultimate Feet Pack is NOT for you if:
Your machine does NOT have Low Shank with 7mm stitch width.

You are not prepared to put in the time to practice using these feet to sew.
Your machine is 9mm with HIGH sank.
None of the above? Great. Get one :-
)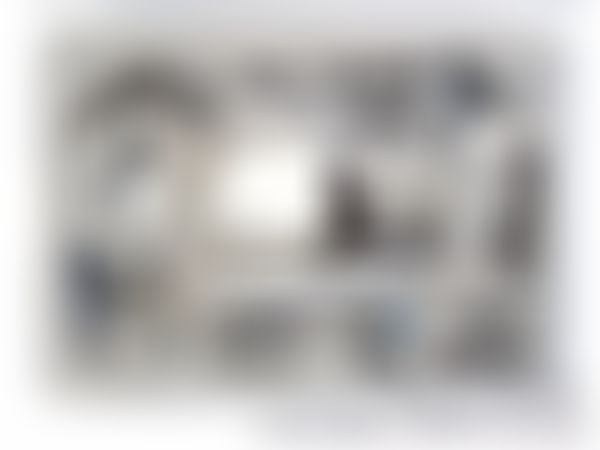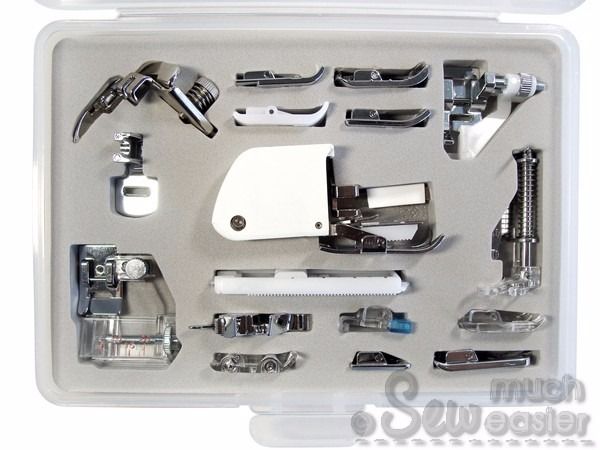 Grab yours now and you can experience:
Handle anything that comes your way -

Done Quickly & Easily.

Save Time

and Get your project done - already!

Do it Right in the first place - so you can

Avoid

Unpicking :-)

A sense of achievement

, because you've solved your own problem.

No more frustration

- just you and your sewing machine enjoying a stress-free time!

Be proud and tell everyone: "I made this!"

So the Only Question is:
Should you get just ONE for yourself,
or Grab a Second one for a friend?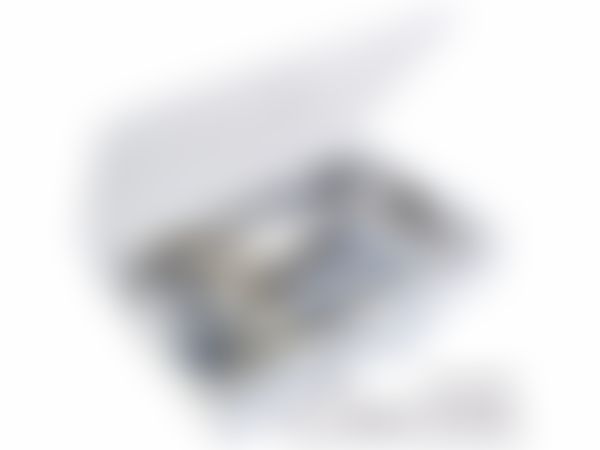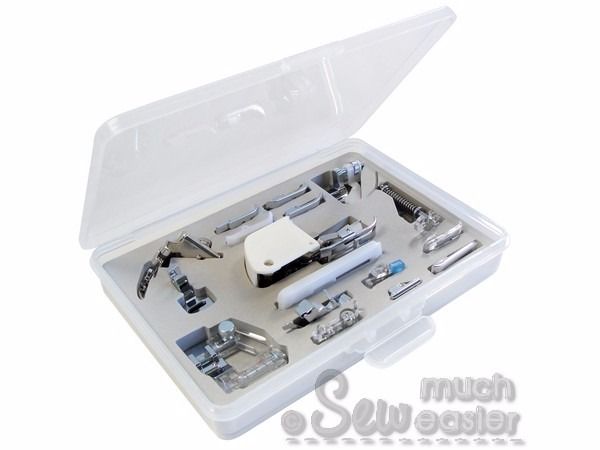 Simply
Add to cart
To Get Yours Now!
Easy Returns - 60 Days Money Back
Still Not Sure? That's Okay.
We understand. Because sometimes it's hard to know if you really want something, right?
Especially when shopping online!
That's why we provide 60 Day Money Back Easy Returns* to support you.
Because we know sewing - but You Know Best :-)
Your No-Worries
~ 60 Day ~
100% Money Back Guarantee...
Your purchase from us comes with our 60-Day Easy Returns option!*
In the unlikely event if it doesn't work for you in any way, simply contact us. You have sixty (60) days to try things out.
There's no rush. Take your time.
Beacuse we want you to have plenty of time to feel absolutely certain that you're enjoying what you've chosen!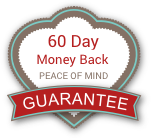 If you're not 100% happy - simply let us know and return the item in
brand new condition
, including
all original packaging intact
.
We will send you a full refund (excluding postage) promptly and courteously - No Worries!
Ready to Give it a Go?
Simply Add to Cart Now.
* Looking for the fine print? Check our terms & conditions for details*
Payment to Suit You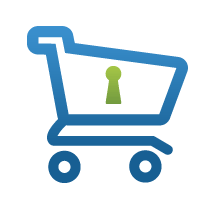 Shopping Online is Secure with us!
Just so we can get your item to you ASAP, we ask that you
complete payment within 5 working days
from committing to buy.
Please
let us know by email
if you would like to make other arrangements, such as waiting to purchasing other items for combined postage or waiting for pay day.
PayPal
- We reccomend payment via PayPal because it is fast, easy and secure. Simply choose
PayPal
when you check out.


Shop Now, Pay Later
- Want it NOW and can't wait til pay day? No worries. Just use
Afterpay
or
zipPay
when you check out. They will look after your installments, and we send your order now!


Layby
- If you're happy to wait, our good old-fashioned Lay-by is easy and stress-free. Simply choose
Direct Deposit
at checkout, transfer the first instalment (a quarter is ideal), and send us a quick email to confirm your layby. We'll send your goods when it's all paid in full.

Credit Cards
- To pay with
Visa
or
Master Card
, please
choose
Credit Card
as your payment method when you check out. Nice and secure.


For
American Express
, make sure you choose
PayPal
and follow their prompt to checkout with your AMEX card (instead of PayPal funds). You don't need to have a PayPal account to do this.

Bank Transfer
- Choose
Direct Deposit
as your payment option and our bank details will be made available to you on checkout.
NOTE:
Please use your name with a post code as Bank Reference when making payment. If you have an order reference starting with "N", you can use that one.

Remember
to
send us a quick email
whenever you've done a Bank Transfer, so we can keep an eye on your payment!
IMPORTANT:
Because your order is processed promptly once funds are cleared, there won't be time to make changes to shipping details, So
When You Complete Checkout
please help us by double checking we have the following:
Correct Physical Address

. Most of the time

PO Box

is fine, though we may ask you for a physical address if we end up using a courier instead of Aust Post.


Phone Number

for the delivery driver.

Any Special Delivery Instructions

.
Order Now - Before You Miss Out!
Delivery
Now, Let's Get Your Order On Its Way To You!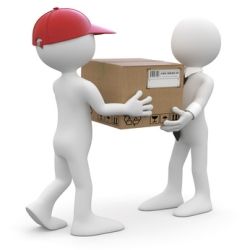 How long will it take to receive my order?
All fully paid orders placed by 5pm Monday to Thursday will be processed overnight and ready to send by our warehouse - normally the next day or following business day.
Orders placed on Friday and Weekends will be processed on Sunday night - because our warehouse operates Monday to Friday except Public Holidays.
Once it leaves our warehouse,
the actual time frame is up to the delivery services
. This can vary depending on your location and road conditions.
Any delivery time estimates shown are
estimates only
- so please use it as a guide line.
You'll receive a few email updates from our system as your order progresses, so please stay tuned on these!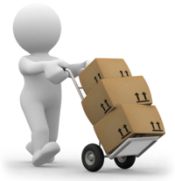 How will my order be sent?
We use a dispatch system that works out the most efficient way to send your order.
This way the postage works out fair and reasonable, and your parcel reaches you quickly as well -
because we know you can't wait!
That means your parcel
may reach you by either

Courier

or

Aust Post.
In general, larger items tend to be delivered by couriers, while small items tend to go by Aust Post.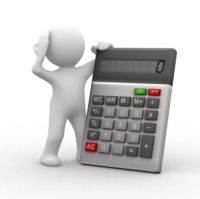 How is my postage calculated?
Great question.
Depending on
weight
and
dimension
, some times we are able to do Flat Rate across Australia, so the postage is the same no matter where you are.
Other times we use the Built-in Calculated system provided by Aust Post, and your postage is calculated
based on YOUR location.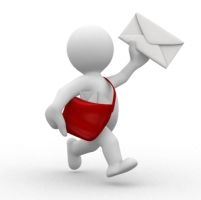 Can I get it delivered to my P.O. Box?
Depends on the item (and its dimensions), because
Aust Post have size restrictions
and couriers are NOT allowed to deliver to a P.O. Box.
Please check with us when in doubt.
If you have nominated a P.O. box, and the item is within Aust Post size, then it will go by Aust Post. Most of the time, this
is
the case.
When your item is too big, or being sent directly from our supplier, then we need you to provide a physical address so we can send a courier.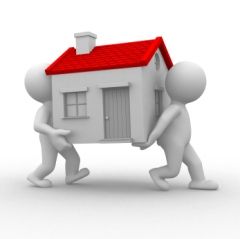 Can I get my order sent to a different delivery address?
Your sure can!
When you check out, you can choose to ship your order to your billing address or a different address.
Simply choose the second option, and then fill in the shipping address of where you want you parcel sent.
Please double check we have Your Correct Address so your order can find its way to you!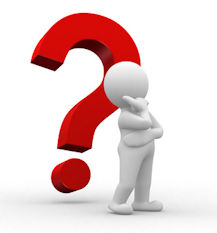 What if courier services are not available in my area?
Some locations are outside of courier services....
In these cases we CAN arrange for your order to be deliverd to your local post office.
But please
provide us with a street address
(street number & name) - even if it is the only Post Office in town - as if it is an office address.
A phone number would help too - this will avoid delays.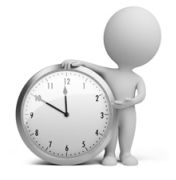 What if I need my order urgently?
No worries, we will do our best. Just let us know.
Please give us as much notice as possible - especially for special occasions like birthdays!
In most cases, we CAN
arrange an upgrade
from Regular Post to Express Post for a little extra.
Please contact us first so we can update your invoice to show the correct amount.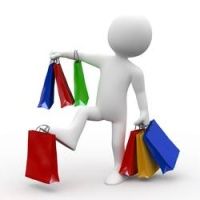 Do you offer combine shipping?
I want to order more than one item...
Sure! Please
"Add to Cart"
for all the items you want and let the system work it out for you.
If you're unsure, let us know.
A quick message is all we need.
This way we can double check the postage for you. Simple!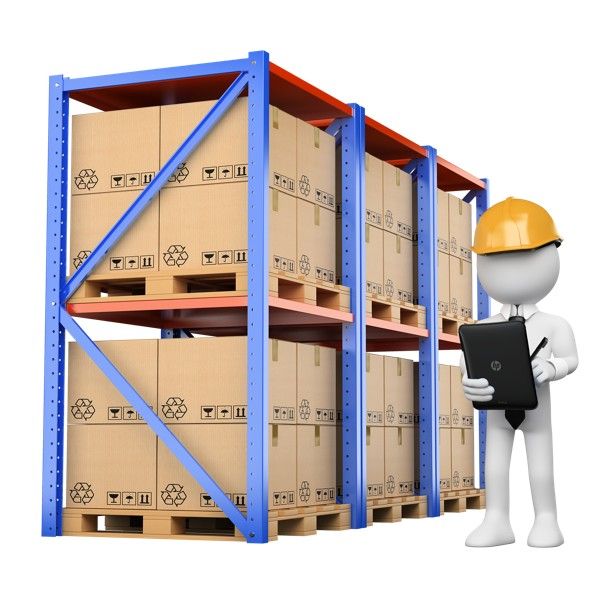 Can I pick up my order?
No. Sorry - unless you're picking up furniture directly from our supplier.
Because most of our items are located in a commercial warehouse - with
NO public acess
.
There is no shop front - because that's how we can pass on the savings to you!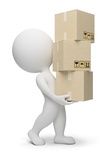 Some useful things you might want to know:
Combined Shipping

- We are happy to combine shipping for multiple purchases based on the combined weight and dimensions of your items, so add what you like to cart as you go, and check out our shop to see what else you like... you never know what you might find!

All items we sell are

Stored in a Clean and Smoke Free Environment

so You can Rest Asured they will be In Top Condition when they arrive at your place.


Packaging & Sending

- All your items will be packed well and we do everything we can to make sure you package arrives safely. In the unlikely event something does go wrong with your package, please contact us via email. We do our best to resolve any concerns.


Prompt Shipping

- Your package will be sent to you promptly once payment is cleared. In most cases it will be dispatched the next business day.


Packaging Materials

- We endeavour to support "green policies" and recycle

clean

packaging materials whenever possible. Brand names on packaging material may not necessarily match the content.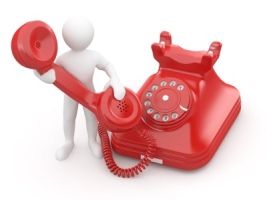 !!! IMPORTANT !!!
The Courier Needs Your Phone Number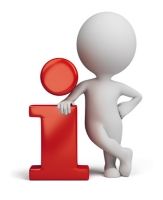 When you're completing check-out please
make sure your

best day time phone number

is included - because the courier requires a phone number.
Generally they may never ring you - and they tend to just turn up anyway. But their office needs to have your phone number on file for "just-in-case".
If you have any special delivery instructions, please let us know.
It is
best to providing these details by

sending us a quick message
- this means your parcel will be dispatched to you faster.
Act Now and We'll Get It To You ASAP!
Why Shop With Us?
Because we're here for you.
and your sewing needs.
Sew Much Easier is founded
by
a sewists,
for
fellow sewist :-)
We're a surprisingly small team that put a great deal of thoughts into what we do and how we do it. We stock only a handful of curated sewing goodies - each one carefully
hand picked and tested
ourselves.
Everything we stock
only
make it to our online store
if
we absolutlely LOVE them - for our
own
sewing. Because we're only interested in handing over
what YOU would be happy with
.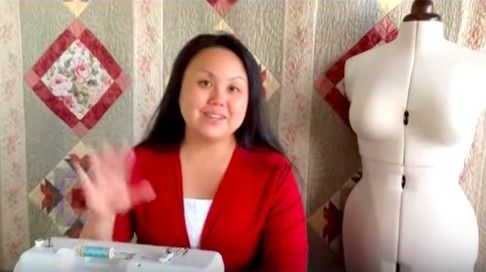 Hi, I'm Shelley.
I confess that I'm a fabric addict. And I love nothing more than geeking out over the ins-and-outs of sewing machines - and all the bits that come with it. Presser feet are my specialty :-)
I've been
sharing my passion
of sewing all my life - with a career in fashion design and patchwork teaching - and now
I serve fellow sewist everywhere
by delivering sewing goodies to your door. And that's only the beginning.
Long after your first purchase - whether it's a sewing machine, dressmakers dummy, or some bobbins - we'll be there to
celebrate your joy
in the simple act of making something by hand.
Simply drop us a line and...
we'll be there whenever you need help. Any time.

xoxox
P.S.
I know you're a savvy shooper. And you understand the value of
Buy Well, Buy Once.
Because you want to be
100% confident in the quality
of your purchase, so that you can be 100% confident in your sewing!
That's Why...
I'd like
to make sure You are

100% Happy
- so take your time, take a couple of months - get to know your sewing goodies from us.
And in case you change your mind - No Worries. Because shopping online should be stress-free!
Give it a Go Today. You'll be glad you did.
So, Go Ahead!
P.P.S.
Join
Thousands of Happy Sewists
Australia-wide, and be part of our caring creative community. Contact me (Shelley) any time for technical advice or anything sewing related.
Stay in touch - I'm here for you
:-)
Last but Not Least...
When you've made something with goodies from us...
Remember to send me a photo.
Because I'd LOVE to see Your Work!
Got a Question?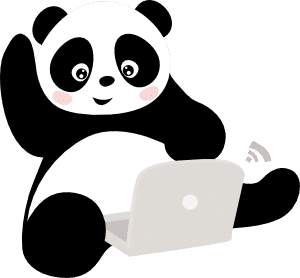 Where Are We?
While Melbourne is our home, most of our goodies are kept in a commercial warehouse in Sydney. They aren't open to the public and there's NO shop front.
That means for most items...
We are Not Able to Offer Pick Up.
Instead we provide fast & low cost delivery to your door :-)
The Only Exception is for Furniture - pick up can be arranged from the supplier directly.
Would you like
more information
on this item?
Can we
clarify anything else
for you at all?
Please feel free to Call

1300 88 11 59



or Send Us a Message anytime

.

Your message will be responded to ASAP, usually within 24 hours and during business hours, Monday to Friday 9am to 5pm Australian Eastern Standard time.

In case the phone line is busy - please leave a clear message with your contact number (including area code) and we'll call you back.

Cheers

!



Full set of Feet! Who knew we need more than two!

By:

Trish

on 10 September 2023

Hi everyone. Shelley provides great customer service. There was a small problem with one of the presser feet in my set, and she sent out a replacement immediately. Not only that, but it ended up being an upgrade! Furthermore, I had previously bought a mannequin from here and it is excellent. If you want to feel safe and well cared for when buying sewing kit, this is the right place for you!

(5)
Great additions

By:

Trish Jenkins

on 3 January 2022

Hello Shelley, thanks for the feet set. They are great additions for my new Janome sewing machine. Thank you very much Trish Jenkins

(5)
Looking forward to using them

By:

sendinglots2480

on 3 January 2022

Hi Shelley, Thank you so much for my order. I am looking forward to using them. xoxoxo

(5)
Looking forward to happy sewing

By:

Cheryl

on 3 January 2022

Order arrived safe and sound. Have not tried using it yet. But looking forward to happy sewing. Thankyou Shelley xx

(5)
Perfect with my Janome

By:

Jane

on 3 January 2022

Hi Shelley, I had just sat down to let you know how Happy I am with the feet set that arrived with my beautiful DC6050 Janome sewing machine. It was a joy to see so many different types, I hope to master them, I'm still very much a learner at sewing and will have to give it a go and improve over time, I will keep you in mind when I'm sewing (faint heart ) and all that. I really appreciate the caring way you care or me and all your customers. I will let my friends know about you and the wonderful way you run your business. Thankyou and much love, Jane

(5)
So Easy with the RIGHT Foot!

By:

Tamara Ridgewell

on 5 November 2020

Hi Shelley, I have learned more from your website in one month, than I have in four years of winging-it by myself. I can't believe how easy the sewing is (and how good it looks) when you actually use the right foot for the job, and let the machine do the work for you! I used to be hesitant with anything unfamiliar, now I am excited by new projects. So, thank you for the quality products and for giving me the confidence to get sewing again! Sincerely, Tamara from BUNDARRA, NSW 2359

(5)