Rave Reviews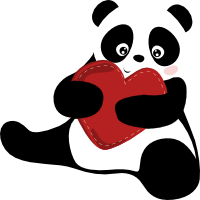 We're sure you'll just love shopping with us, because we are here to provide you with an online shopping experience you'd actually be happy to tell your friends about.
Don't just take our word for it -
Here' what some of Our Happy Customers said...
Hi there guys

Thanks for my order. My Lady Valet and Ott-Lite arrived safely.

I was so excited to receive My Lady Valet (a birthday present) that I put together a time-lapse video of the assembly.

Then I had some bonding time with her. :)

If you feel like a bit of a giggle, watch this video. Feel free to share.

Enjoy!
---
Hello Shelley

Hope ur having gd weekend so far

The light is amazing – perfect for kasut manek beading!

Here is a pic of what I've done so far using the light which we have purchased from you!

Thank you again
---
Hi Shelley
Feet arrived today and of course I had to try the ruffler immediately.....absolutely fabulous....had 50 metres of tulle all ruffled in an hour!!!!!

I am very happy with the results, haven't tried the walking foot yet but I will get to that asap.

Thank you very much
---
Hi Shelley

Here's a photo of the quilt I made using the Vintage Modern range I'd purchased from you.... just LOVE how it had turned out!

Cheers
---
Just a quick note to say thank you for my new walking foot.

Fantastic item at a great price & fast - fast - fast delivery.

Very much appreciated. Happy to recommend you to our customers!

Regards,
---
The delivery arrived the next day!

I thought long and hard about committing to the Lady Valet - so expensive! I read so many reviews about the limitations of such devices, and almost talked myself out. On a whim I decided to go for the best - and I have to say, it is probably the best decision I ever made.

Although 'Phryne' is not properly adjusted yet, she is already in use and is so sturdy and elegant she is a work of art in herself.

I am so impressed with your company, and have my eye on some more products.

Kind regards,
---
Hi Shelley,

The zipper foot arrived on Monday and I just wanted to let you know that it fits my old machine and it's fantastic! I can't believe it's taken me this long to get one - using this foot gives a professional finish every time and I'm thrilled.

Thanks so much for your help :)

Cheers,
---
I just wanted to comment on your wonderful website. I recently moved and didn't have a sewing machine. The only things available here are lower end Brothers, straight stitch Singers and big box Brothers and Singers.

I bought a Janome 521 and your website comments encouraged me to give it a try. I'm excited now because it really sews well!

Thanks so much!
---
Hi Shelley,

Thank-you for sharing your story and for your wonderful store.

Like you, I have been fighting a chronic condition called chronic region pain syndrome for the past 8 years and have found craft my true therapy. Normally a knitter, I have always wanted to make a quilt. In June last year, I finished my first quilt and have made a couple more beginner, smaller quilts.

Fortunately I am still able to work and spend my spare time sewing of course.

Thank-you for your online store, I will be back!

Best wishes,
---
Hi guys,

Here is one of about 5 bags I have meade from the Winter's Lane charm pack.

Cheers

And have a great day!
---
Hi Shelley

Just wanted to show you the start of my Dear Jane with the Josephine fabrics. I am loving it. thank you!
---
Hi....

Just to say a "Huge Thank you", I waited a bit to leave feedback as I had bought a walking foot a few weeks ago on ebay and it broke after a few uses....but yours seems much better quality....and works a lot smoother...and you posted it out so fast I got my project finished quickly....so thank You!!!

Kind Regards,
---
Dear sewmucheasier

Thank you so much for your fast and easy service for the fabric. Only two days from order to delivery in the country! I can't believe it! Will definitely be using your site again! And have recommended you to all my sewing friends.

Thanks again
---
A Huge thank you for the 1/4 inch sewing foot for my Singer 4423 sewing machine.

It arrived quickly and it is a dream to work with and every bit worth the money. Thank you for your lovely advice too!

I would definitely send my friends your way if they are in need of sewing feet or advice.

Happy Sewing!
---
Hi Shelley,

You asked me to send you a picture of what Ii made with my Lady Valet/ Lady Mary.. well photo is attached.

Regards,
---
Hi Shelley,

This is what I made with my Winters Lane by Kate & Birdie Charm Packs so here it is!

I'm so happy with how it turned out and it's currently draped over my lounge suite in the living area. :-)

Kind Regards,
---
Hi Shelley

I love your batting!!!

A while ago I purchased 2 lots of bamboo batting off you and I have had such delight in using it as it is beautiful to quilt with, I thought I would attach the photos of my quilts that I made as you said you would like to see them when I was finished, the blue and green quilts are for my sons and the batik mini quilt sits on my couch.

Thanks for such great prices and such a great shop, I have told all my friends where to go when they need their next lot of anything.
---
Hi Shelley,

I picked up my Light Pad from the Broadford Post Office about 5 hours ago. That is the fastest service I have every had using an Internet purchase. Wow!!!

Thank you for the speed in fulfilling my order and the whole hassle-free process.

Regards,
---
Hi Shelley,

Just a short note to let you know the sewing machine arrived intact and on time.

It is a birthday present for my mother who has had trouble with her old machine for years. We set it up and it works perfectly, she loves it. Thank you again.

As I have an Irish Dancing School I have been using Janome machines for making irish dresses for the past 20 years and they have never failed me. This machine was true to the test first time, and again has that lovely feel about it.

Regards,
---
Hi Shelley

I have received the order I placed Sunday night. The service was amazing. I am so thrilled with the trolley bag and the service. It takes a week for a letter to get to Sydney from here and the parcel arrived in 1 1/2 days. I am over the moon. I thought it would take over 10 days. Thank you to all the beautiful people who had this happen.....I love you all and especially You Shelley.

Thanks again kind regards
---
Hi Shelley,

I received my Tailormade Elements complete set a week ago. My daughter & son-in-law put them together for me on Saturday.

Now my rarely used granny flat is my retreat.

I could't be happier with my purchase. I looked at all the options & Tailormade had that clean uncluttered look. Not to mention the amazing prices.

I haven't touched my sewing machine in 6 years & I haven't done any quilting in 8 years.

Now that my machines no longer need to be unpacked (and put on the dining table) to be used, i'm looking forward to getting back into it.

For now, i'm unpacking my fabric stash & setting up my space. This is it to start with. With my Elements, a few tressel tables & a bookcase.

In the future i'll be considering purchasing extra pieces from the Elements range, to replace some tressels. for now i'll just get the extra large cutting mat to add to the cutting table.

Thanks again
---
Hello Shelly

The lovely fabric arrived on Friday morning and it is beautiful.

I am especially impressed by the fast and efficient way all this was dealt with and loved the little extra in my packet.

Its been the kind of service I have sadly not often encountered from Australian Businesses so I am especially pleased.

Keep the good work up. I will will be back for sure with my next project.

Warmest Regards
---
Shelley,

Thanks so much - my light box arrived this morning.

Absolutely thrilled with it - cannot wait to start using it (but must finish a UFO first!)
---
Hi Shelley,

This is a very late reply, but the re-delivery of my Janome MC6600P went well. Thank-you.

I have already made 5 quilts and many gifts but above all TOTALLY love the fact I can easily machine appliqué now. Am in love with this machine - totally!

Thanks,
---
I love your threads, I live rural and no longer drive, so having them delivered works perfect for me.

I have used them for a very long time and love the colour range.

Thank you
---
Hi, Shelley,

Thank you very much for the fast delivery! I purchased an Oliso Pro from you.

The iron is fantastic, as all the reviews indicated. I detest ironing so much that I rarely iron and purchase items which do not need ironing. I only iron when absolutely necessary, such as for school photos...

Thus I wanted an iron that made the task as painless as possible. The Oliso is the best I have ever tried! So easy to use, with intuitive heat and steam selections. It heats and cools quickly, with plenty of steam for dense fabric. It has a long cord, good manoeuvrability and a nice tip for those pesky corners. I love the elevating feet; this would also help those with wrist problems as there is no need to change the iron to resting on its heel everytime it is put down. I adore the colour; no more boring "chic". A great investment.

Thanking you again,
---
Hi Shelley

Received my Sewing Machine on Friday and have spent time familiarising myself with the Machine and now have started the exciting part of using it. Ive started to make a Snuggle Quilt and love the features the Machine Offers. I can see already this will be a long term love affair with the machine.

Highly Recommended.

Many Thanks
---
Hi Shelley,

Thanks for your help.

I'm glad to say that I started sewing using my mannequin. Here are some photos.
---
Hello, we wanted to write to say thank you for the prompt delivery of the machine we recently bought from you. It was purchased as a machine for both my son and I to learn on.

Having it so quickly has meant that my son has been able to make (with a lot of help from a friend who can already sew!) his father a pair of boxer shorts for Father's Day this Sunday.

Attached is a photo of my son, Aden, with his creation!

Thanks again.

Kind regards
---