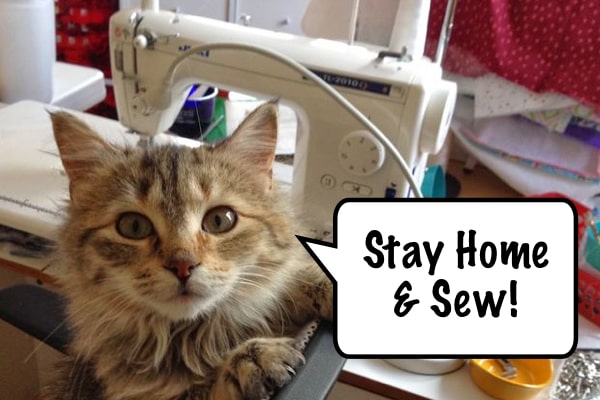 Stay Home & Sew
It's
SEW

cial i

SEW

lation Time
Here - some sewing love for you :-)
Hope you're safe, healthy, and keeping busy - instead of letting the news / social media distract you into worry-land.
Here's something beautiful I want to share - in case social isolation is getting to you.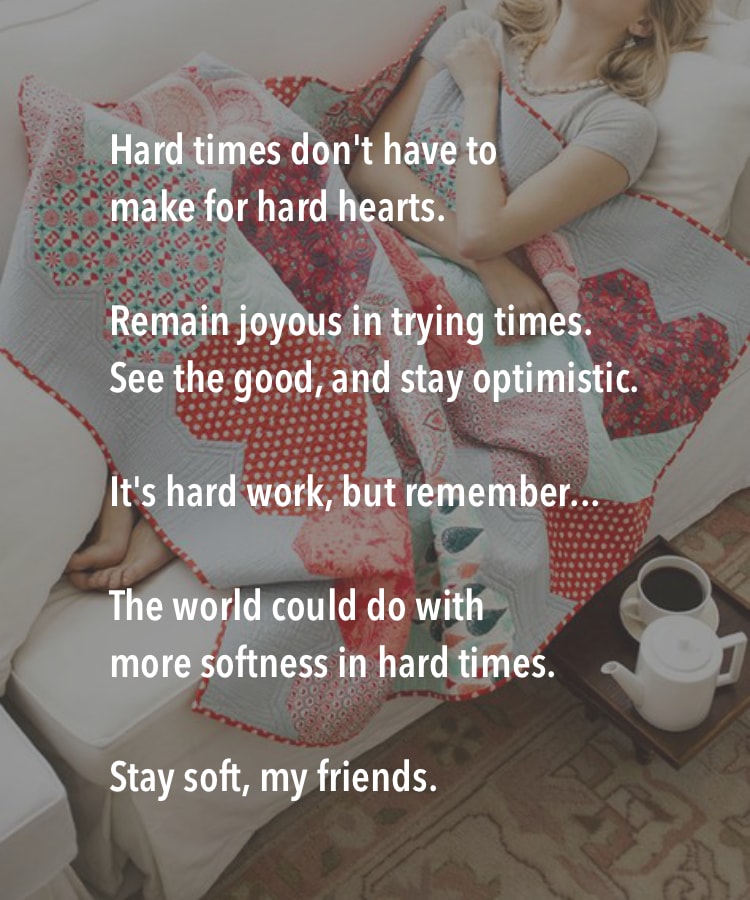 This was written by my friend
Sharon
. Beautiful, huh?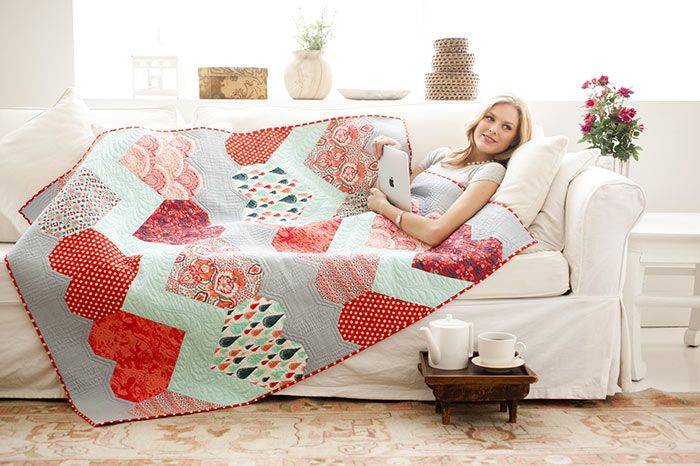 Love that quilt in the background?

Here - it's easy to make your own version too...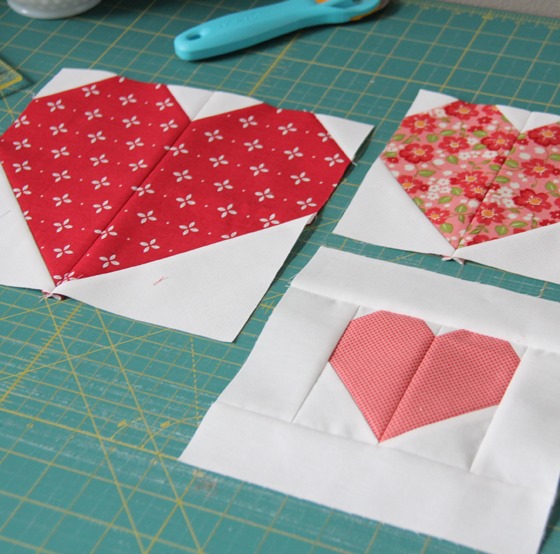 Start with heart blocks...

These heart blocks come in 7 different sizes, so you can pretty much make any size quilt you like :-)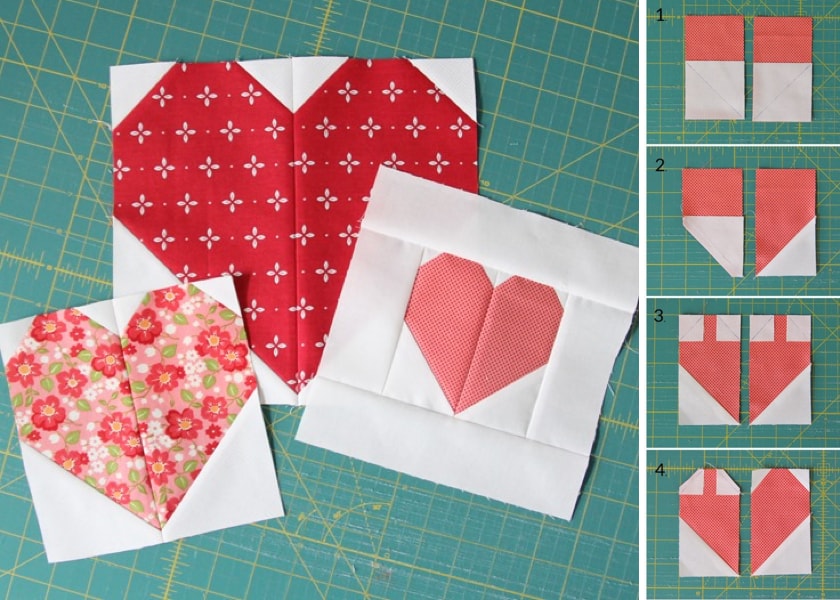 Love a BIG quilt to snuggle under...?
Go with the largest block because you'd only need a few. The fastest and easiest way is with Layer Cakes - they come precut into 10" squares ready to go :-)
For the little ones in the family...
Simply start with Charm Packs (5" squares) or Jelly Rolls (4.5" strips) to save cutting time - that way you can get sewing right away. Why not...

Who made this quilt, you asked?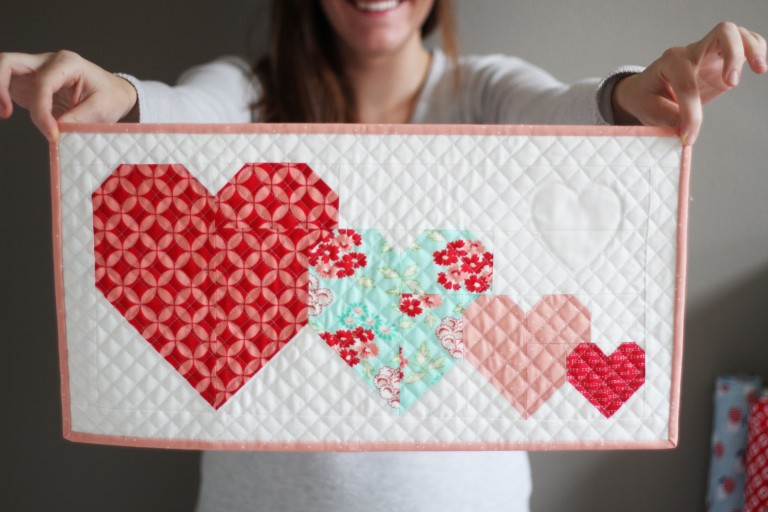 The heart block was created and generously shared by
Alison
, who also made this lovely little quilt...
Here are a few more to get your sewjo going...

1. Use Your Stash to Build a Village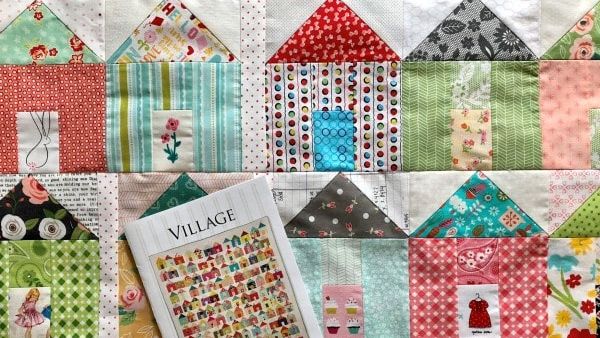 Courtesy of Moda Fabric...

Here's a free village quilt pattern for you.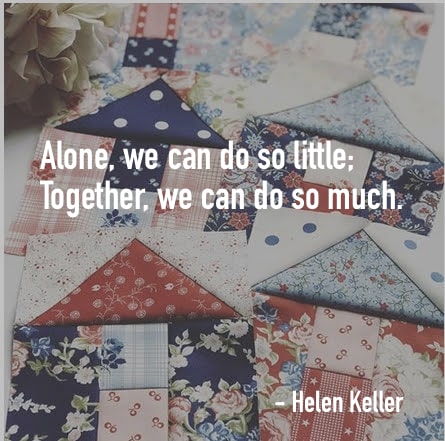 Helen Keller knew about challenges, and how to overcome them.

Let's stay positive through the challenging times & find comfort in knowing that we are not alone.

Because you & I are part of a village. We are one.

We share a common passion to make things for all to wear, carry & cuddle :-)
So let's get into our stash (or a few charm packs) to make a village!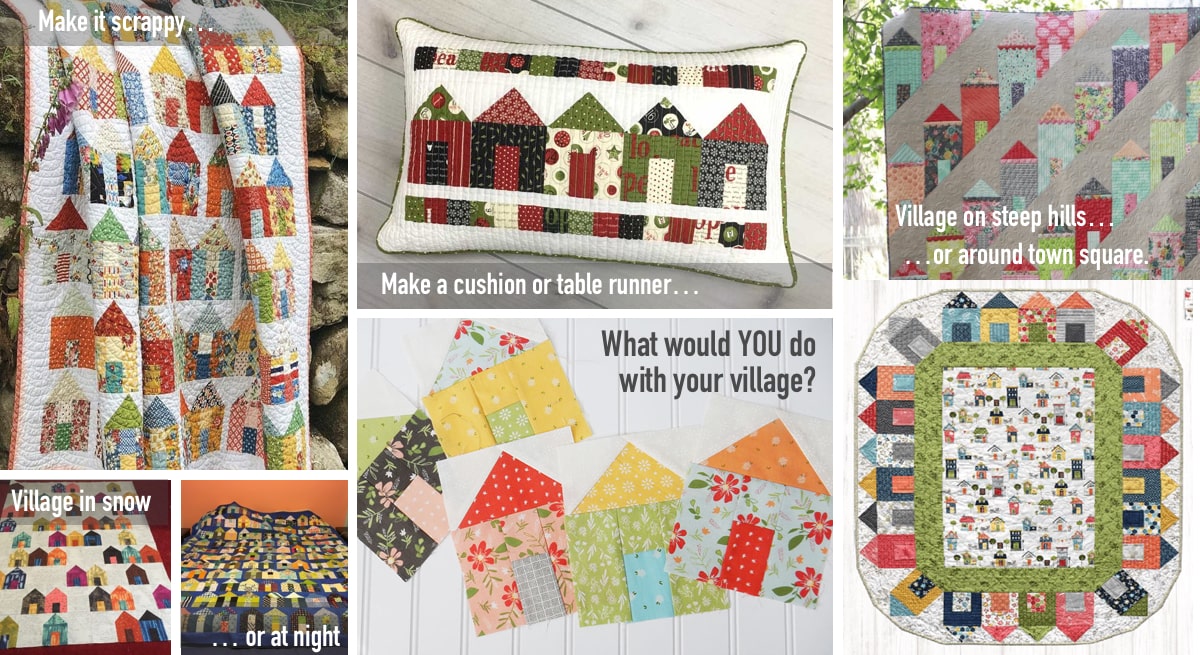 2. Play with Pixels & Make a Heart!
This project is easy & satisfying...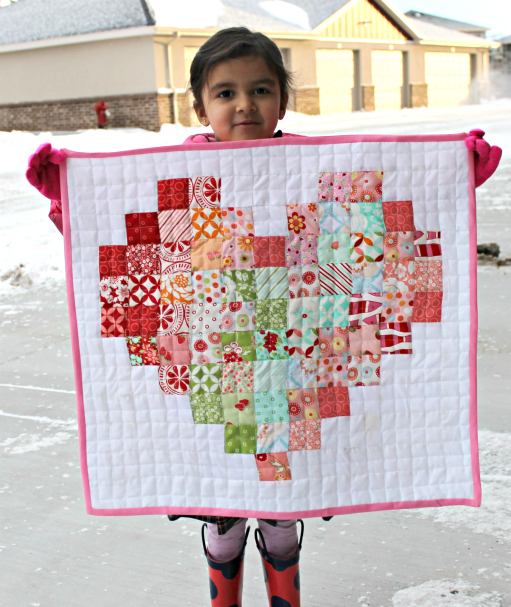 Here's a free pattern for you:

All you need are 5" Charm Squares:
70 x 5" squares for the heart
155 x 5" squares for background
Like this one in the photo?
It's done with Bonnie & Camille fabric
Download Your Free Pattern Here

3. More Love & Support to Help You Stay Sane...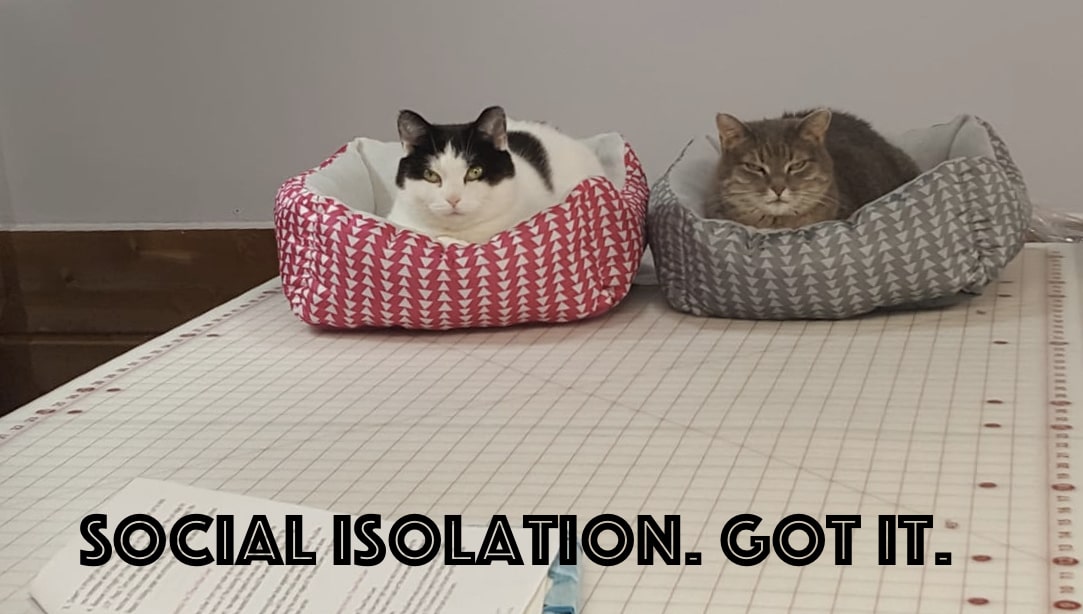 Because SEWcial iSEWlation could still get to you...
Here's how to find calm when the world seems to fall apart.

Here are some free audio books to keep you company while you sew.

Need a source of good news? Check regularly on Take Heart, World - because virus is contagious, so is hope :-)

When all else fails - look for the helpers. Because we're all in this together.

Thank you. I actually did some sewing today. It felt good.
Our daughter recently returned from a cruise around NZ! It was the last one before all cruises cancelled. She and her partner and his parents had a magical time. While there, she got me some fabric so I made a table runner from it as I didn't want to cut it at all!
Thank you again for your care. Stay safe.
Maxine

(Note: you can see Maxine's table runner here - in the comments section)
Lastly - here are some things to stockpile...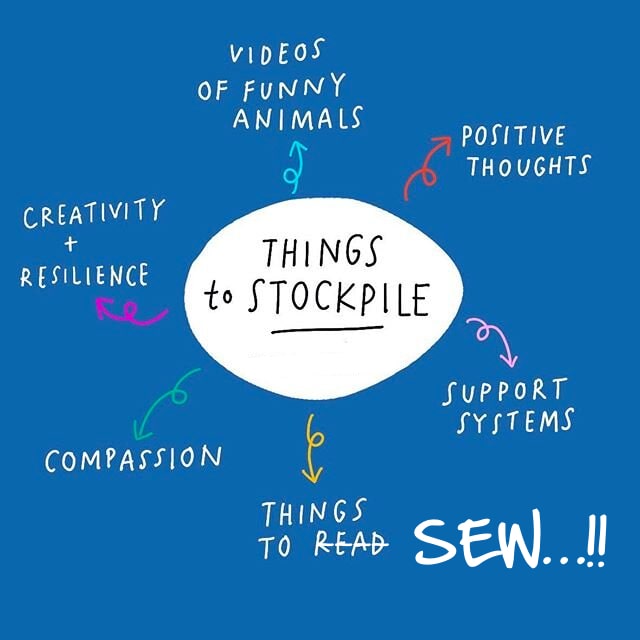 Positive Thoughts




Support Systems




Videos of Funny Animals




Creativity + Resilience




Compassion




Things to r̶e̶a̶d̶ SEW..!!
Take care, stay safe, and...
P.S. We're still OPEN - for the time being.
Until the restrictions tightens further, of course.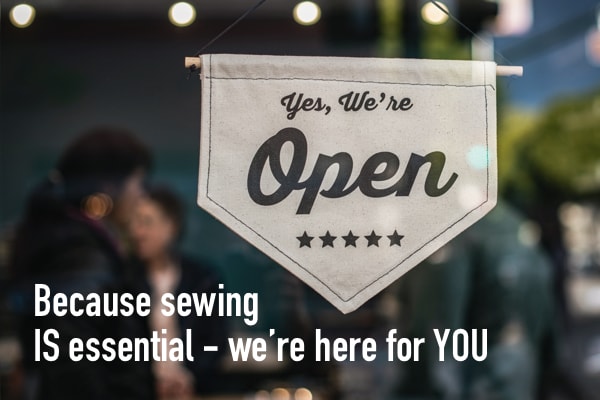 Please be kind & be patient with your delivery - because ALL logistics teams (warehouse, Aust Post & couriers) are working with minimal staff to maintain safe distancing, while handling an insane numbers of orders.

Your support is appreciated :-)
So please order ASAP before anything changes...
Here are a few sewing goodies on special...