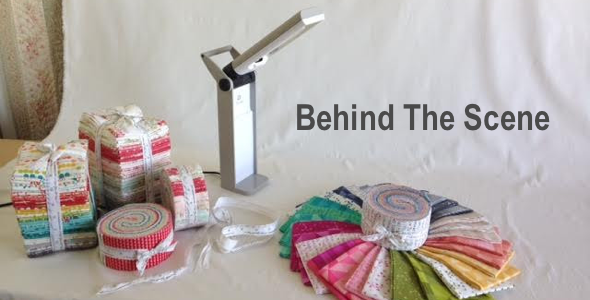 Behind The Scene Tour
Ever wondered what goes on behind Sew Much Easier?

Here, let me give you some inside glimpse on what I do...

All the sewing goodies on my website began their public lives in my little "photo studio" - see above - which doubles as my sewing room, the study, or the guest room.... out of our two-bedroom '60s apartment in bayside Melbourne. This is also where I test drive each thing - before I decide whether or not they make it on the website. Because I'm only interested in handing over what YOU would be happy with.  
In the early days, I used to pack and send each thing.
That changed when it dawned on me that you'll receive your goodies a lot quicker if I let someone take care of all that. And that's where most my stock is kept now - a commercial warehouse in Sydney with a dedicated team that takes care of your daily orders, so that I can spend more time helping you - with sewing related questions :-) Why Sydney? Because it's a bigger port, and they can get better deals on postage across Australia and New Zealand. That means I can pass on the savings to you. Besides, most of our suppliers are in Sydney, so it takes no time at all to replenish stock - that cuts down on waiting time for you.  
Speaking of suppliers, they are all local except one ( here's the story).  
I make a point of sourcing your sewing goodies from a selected few family businesses whom I know and trust personally. Because they are the same ones that served the Australian textile industry - since the days we actually had a large sewing industry - their knowledge and experience benefit us all!  

I do get this sometimes: "Do you have a shop? Can I come visit?"  
 
Well, I don't. And there are good reasons. I've made a conscious decision NOT to open a shop - even though the quilter in me daydreams about white-washed interior, shelves of gorgeous fabric, quilts on white picket fences, classes upstairs and lunches in sunny courtyard.... Because fulfilling this daydream takes me away from the single most important thing that I've set out to do - giving you my undivided attention.  
This way, I'm not limited to serving only those who can come to me.  
I get to serve YOU - no matter where you are, and what time you feel like shopping. I'm a few clicks or a phone call away. This means I get to put decent effort into researching each thing properly, and providing really detailed descriptions with lots of photos, as if you are actually looking at the real thing.  

To me, this means a lot.  

Because online shopping just seem so... impersonal. Most other websites only show one stock image and three lines of descriptions - and somehow you are expected to make a decision on just that..... I've always wondered how that could be fair on you - considering you are about to fork out real money, to people you don't even have a name or face for.  

I chose to do this online thing differently.  
 
What I do takes longer, I sell fewer things, and I remain small. I'm not here to be the next Spotlight or Lincraft. I just want to give you a hand to do more of what makes you happy. And that makes me happy :-)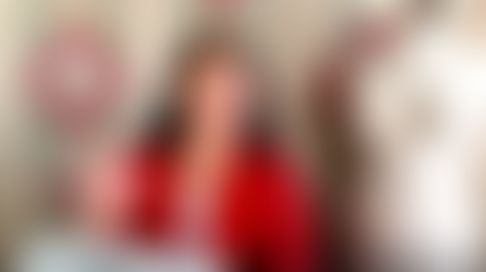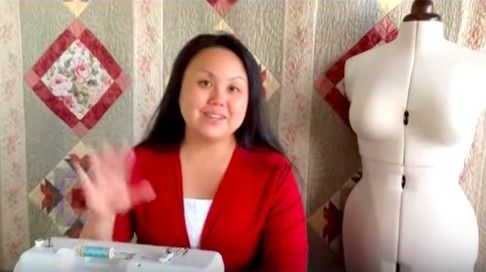 Enjoy your day!

xoxox  

P.S. If you happen to be in the mood of sharing, go ahead and send me a photo of what you've made - because I'd LOVE to see your work!  

 

Thank You for sharing. I think your service is great.xx - Sandra

Love your cosy chats and your helpfulness when my Diana wouldn't stay up her pole - you know what I mean. Pam

Hi Shelley, What a lovely informative email. Happy to reciprocate by showing you a blog post of my latest creation - where you get a mention! http://madebybronwyn.blogspot.com.au/2017/02/a-dress-from-5-rectangles.html All the best, Bronwyn

Lovely Shelley... you talk about online being very impersonal... but your emails really give us the personal feel. I read your page about the presser feet – very interesting, thank you. I love it that you're based in Melbourne, but that's because I'm in Melbourne too! Cheers Karen

Hi Shelley, thanks for your behind the scene tour I really enjoyed it and smiled through the whole tour... I appreciate the effort you put in to give me (and all those other lovely sewers out there) a genuine quality on line experience Keep up the good work Shirley-Anne

Thank you for a sneak peak at behind the scene. I enjoyed it so much! I'm also taking you up on sending a photo or to of my projects: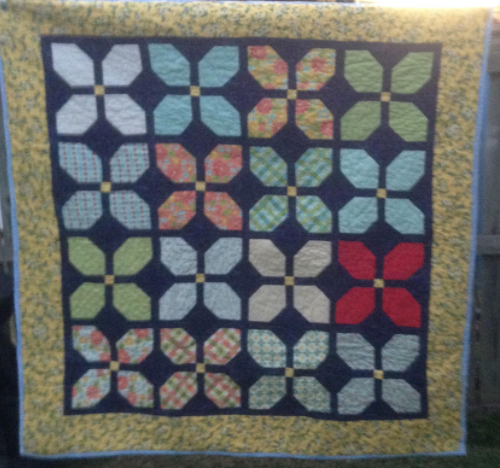 Karen

Hi Shelly here's a picture of what I've just finished all made by hand.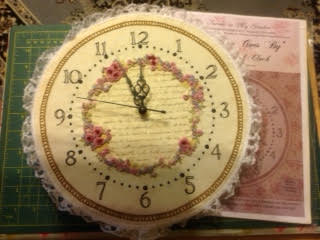 I love learning something new. I've never done bullion roses like this before. Hope you like it I'm also a pieces and quilter. Yours Margaret

Very nice. Thanks for sharing! :) - Holly

Hi Shelley I looked at your website for some dressmaker's scissors and pinking shears but couldn't find them. Do you have any? I'm wanting to buy some for my daughter for her birthday - she's just got a sewing machine ( a Janome ). Thanks for your emails, I enjoy reading them, especially about how you got into sewing, being with your Grandma. She sounded amazing. Have a great week Kathy

Loved your post! - Sharon

Thanks for all your help Shelley. Your customer service is outstanding and i will be sure to let any friends know as well to visit your shop. I have opened my quilt kit and i am feeling a bit overwhelmed but i will sit down tomorrow and work out where to start in regards to the cutting etc. Thank you again!
- Michelle