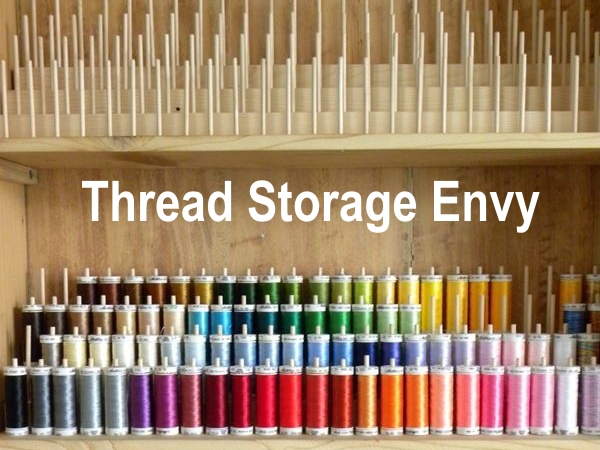 How to Organise your Threads with Golf Tees (!)
Does your Thread storage look like this?!
Neither does mine :-(
If you're having a case of "Thread Storage Envy" (like me), then you'd be happy to find out all about my latest Sewing Hack trick - especially if you happen to have some golf tees lying around...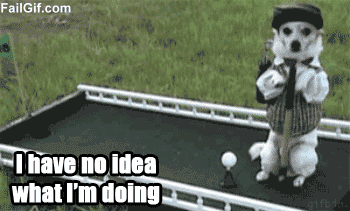 First, you need some peg board with pre-drilled holes.
And push your tees through the holes like so....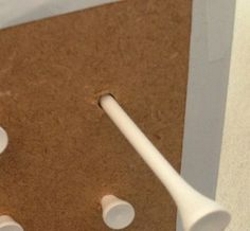 To end up with something like this: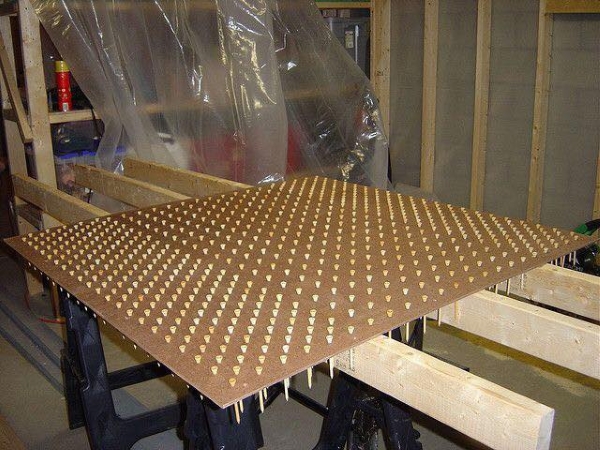 Then you can either glue each one in place, or sandwich another piece of board to push all the tees in place. You will end up with something that resembles a bed of nails (or tees).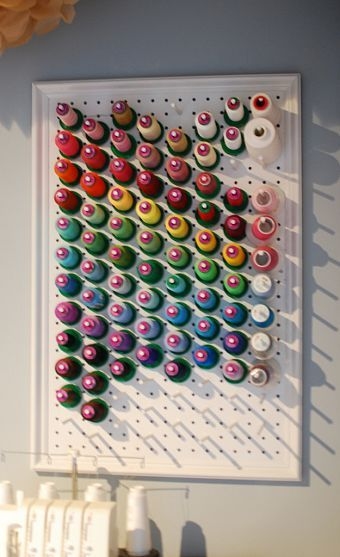 ... which is perfect for storing spools (or cones) of threads! You can add a frame...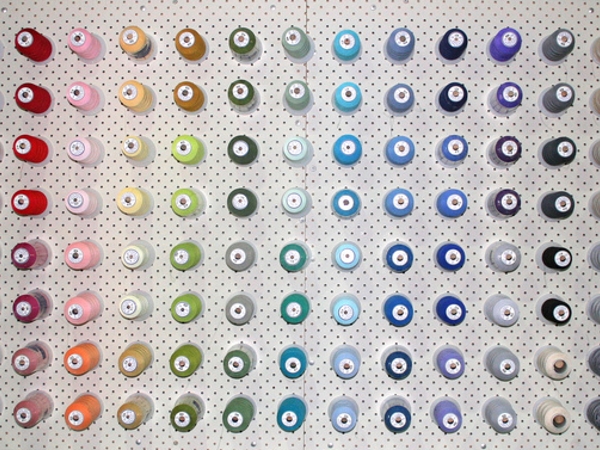 Or cover the entire wall with it.

And if you're really clever...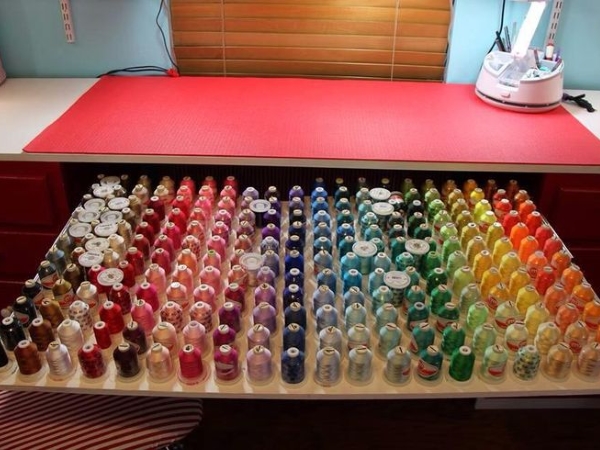 You can mount the board on the heavy duty runners and make a pull-out drawer!
Or hide them in a kitchen cupboard.

And if space is an issue....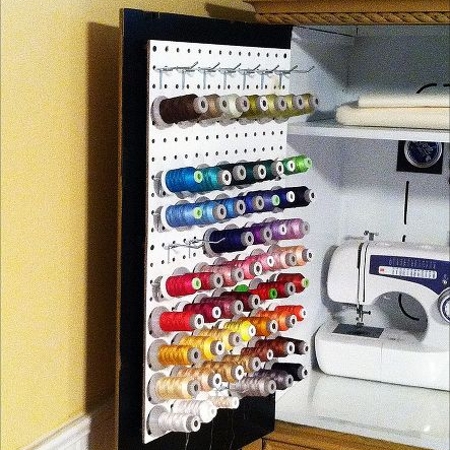 The back of a door works (ok, those are hooks, not golf tees. You can use them too).

Of course, you can paint the board any colour you like...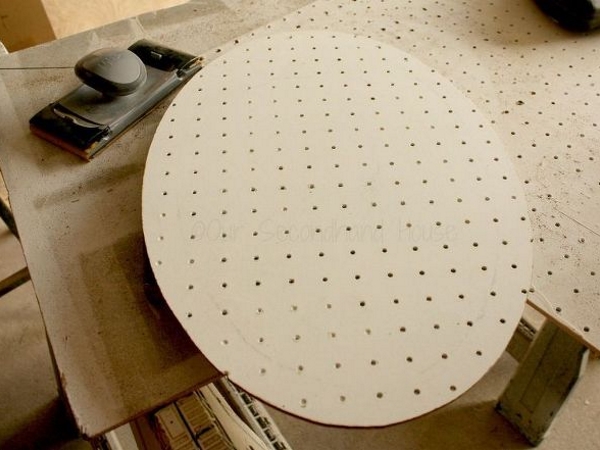 Or cut them to any shape that takes your fancy!

And if you don't want to use peg boards...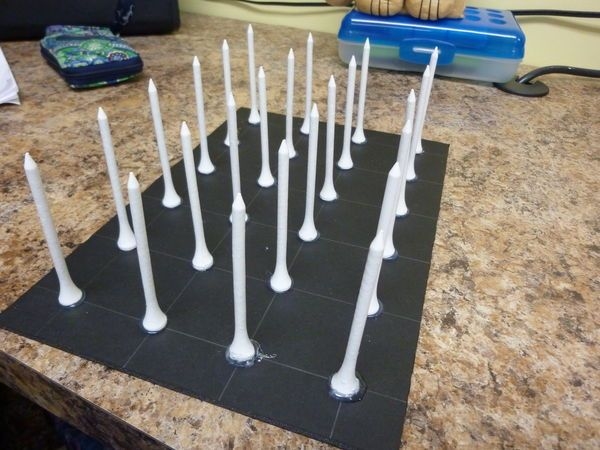 Gluing the tees on any board would do the same trick too.
And you're not limited to just boards...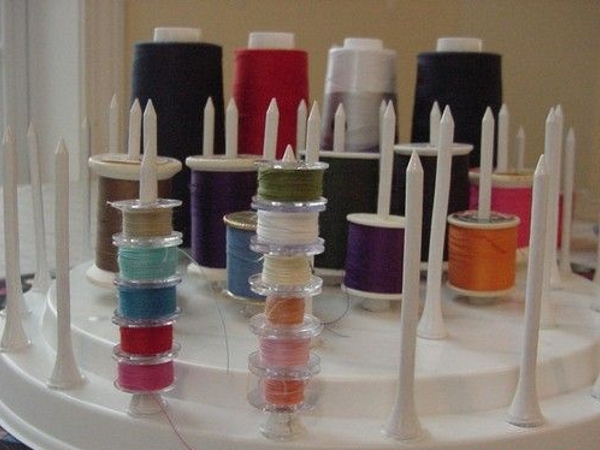 A Lazy-Susan found in cake decorating shops might just be perfect for you.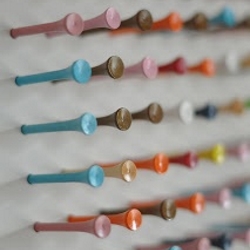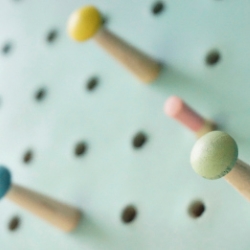 You can also make your tees pretty by painting them.
And just add buttons or beads to their pointy ends!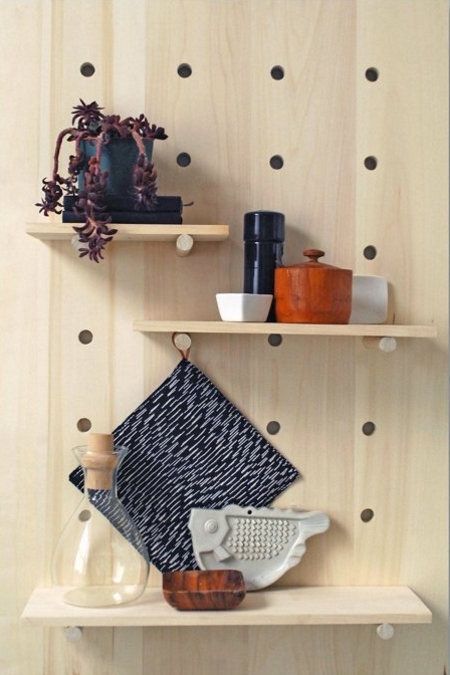 The peg-board-and-tees combination also lend themselves to cute little shelves :-)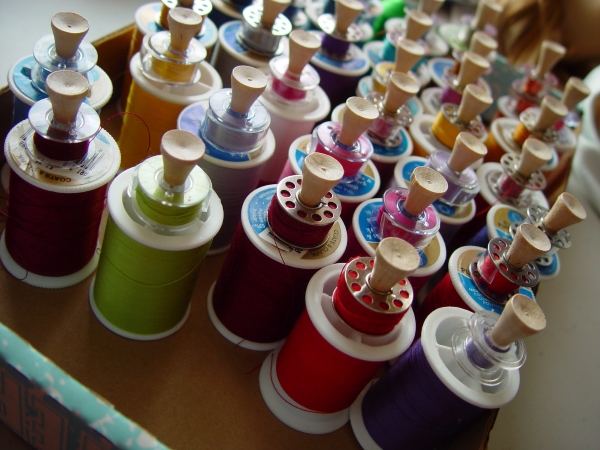 And if you really can't be bothered with any of it, just push the tees though your bobbin and spool to keep them together. Voila! Just pop them into your drawers :-)


Now, if you'd excuse me, I have some threads to organise :-)


Until next time, Happy Sewing!




xoxox