Sewing Room Envy? Don't be.
 
You don't have to spend a fortune on kitting out your dream sewing room. Because you CAN create a fresh sewing space with a shoestring budget to get yourself started.
I'd like to share some tips on setting up a fresh creative space to help you get the most out of your sewing. It's totally ok to start small – you don't even need to have a whole room

And if you DO have a whole room – scroll down to the last section for some practical room planning tips. Happy designing!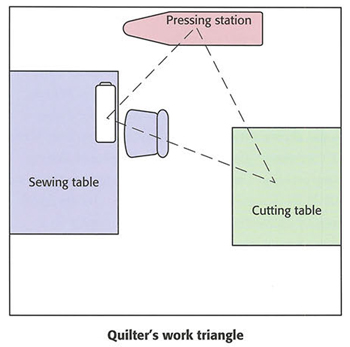 The Nomad
For those who sew on available space – most commonly the dining table – don't you feel like a nomad sometimes? We've all been there

A few small, inexpensive tips can make a huge difference. The idea is to be organised, and create a designated space – even if it's temporary. You'd be surprised how little it takes to enjoy productive & distraction-free sewing sessions!

Claim Your Space
When you don't have a whole room for sewing, it's important to make a dedicated space just for your session. It's perfectly ok to take over the dining table – just make sure it's temporary. By setting down a cutting mat , you've instantly claimed your creative place. Even if you don't plan to do any rotary cutting, it's still good practice to lay it out. And nothing like replacing a worn mat to make your space feel 'new'.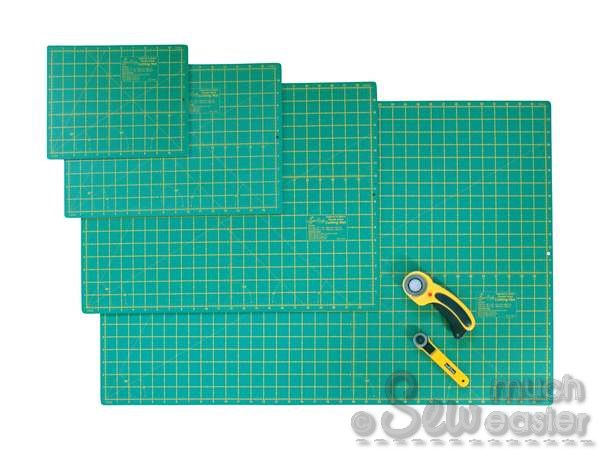 Replace & Replenish
The smallest things like pins and needles can make a BIG difference your sewing. Blunt or bend needles are the No.1 cause for fabric damage. Same goes for pins. When did you last change your needles? Are you struggling with blunt & bend pins? Begin a new project with sharp new pins and plenty of needle varieties on hand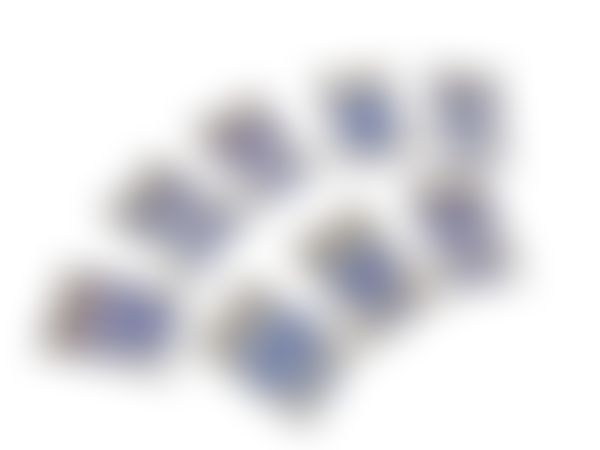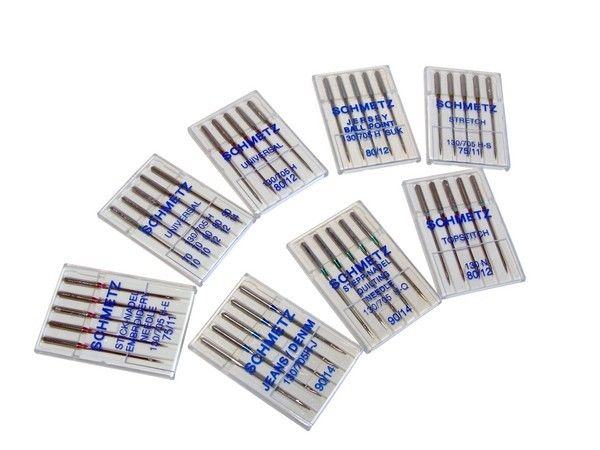 Be Organised
Messy bobbins. Messy minds. Taming your bobbins makes a huge difference. Get rid of that tangled mess by filling your bobbins with thread and sorting into boxes before you even begin sewing. This way you'd be able to keep going even if one bobbin runs out – and not have any bobbin-related interruptions!

Tip for the Nomad:
Set aside ONE drawer. Instal pegboard insert – and your thread collection will forever thank you!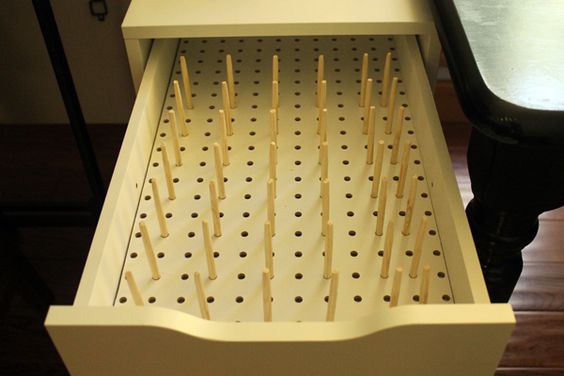 The Full Makeover
Kids finally moved out, and you suddenly have heaps of room – and a budget to furnish it?! Lucky you.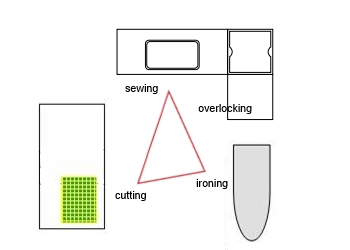 Optimise the Space
Draw your room to scale – easiest on on graph paper – and make little paper cutout of the furniture you have in mind. It doesn't have to be perfect, though it helps a lot if you get the scale right.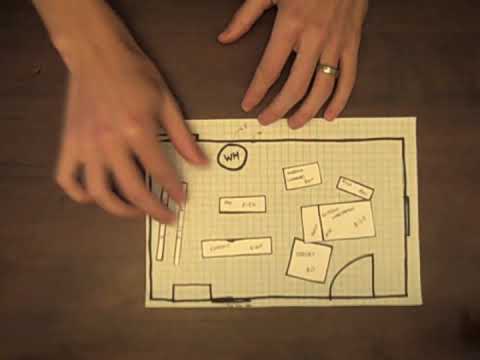 Better still – make actual-size cutouts to place in your room to get a real sense of space….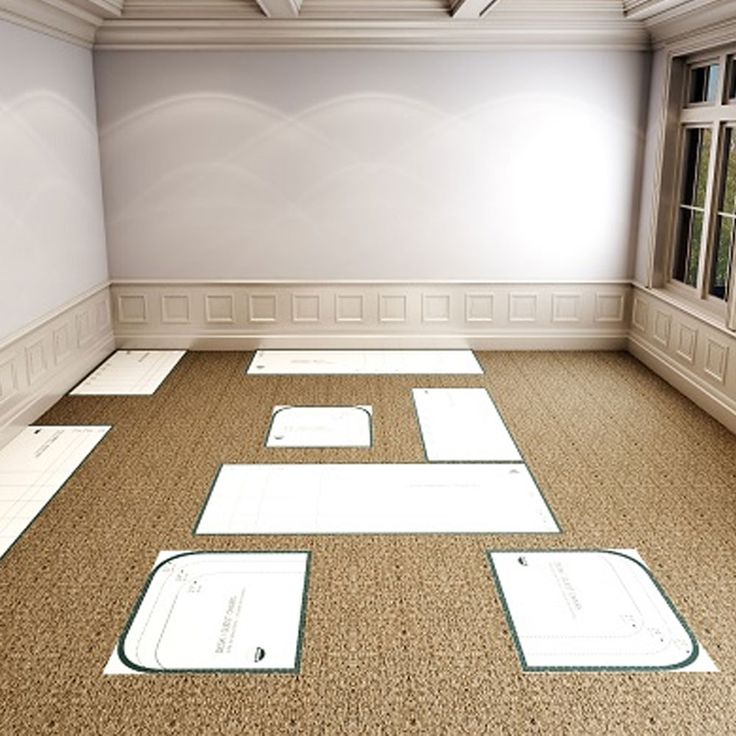 Have a play and see the flow between the pieces – you want it to be effortless – bearing in mind that sometimes having an island in the middle of the room works better then having everything against walls.
Double Check Measurements & Weight
Remember to check your sewing machine weight – because there might be weight limits to sewing machine cabinets.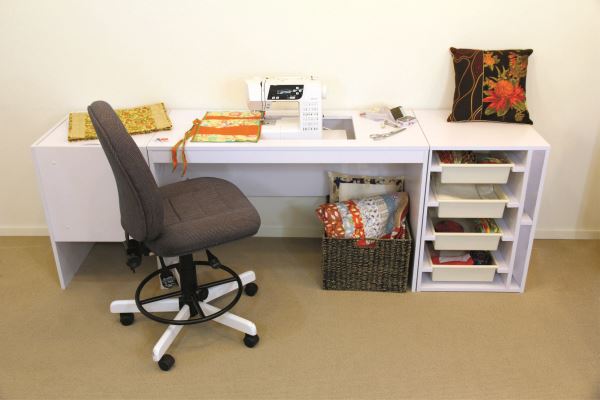 For example, our flat-pack sewing table can carry up to 12 kg. If your machine is heavier than that, consider a fully assembled (non-flat-pack) cabinet, with a mechanical lift – just let us know if you'd like one.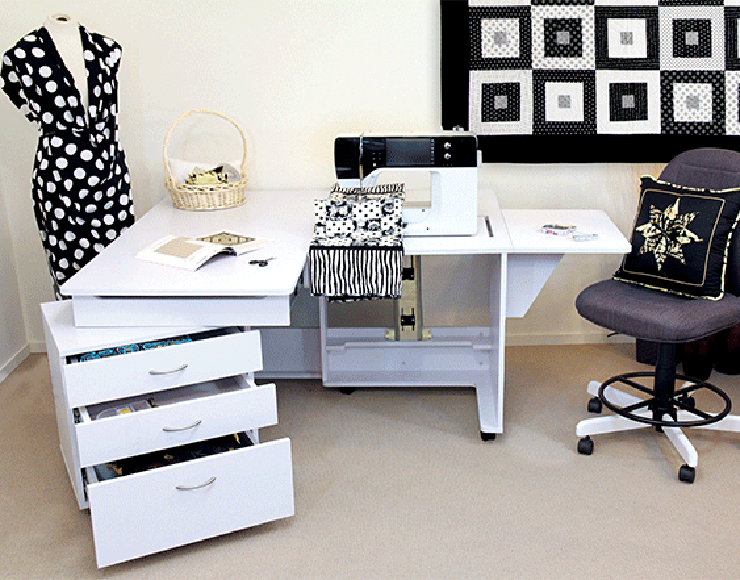 Think About Light Source
Having the right light saves your eye sight, helps with colour matching, AND gives you more hours to enjoy sewing. Even if you don't have a lot of natural light, or never get to sew during the day, you can still enjoy the benefits of endless daylight – as long as you chose the right lamp .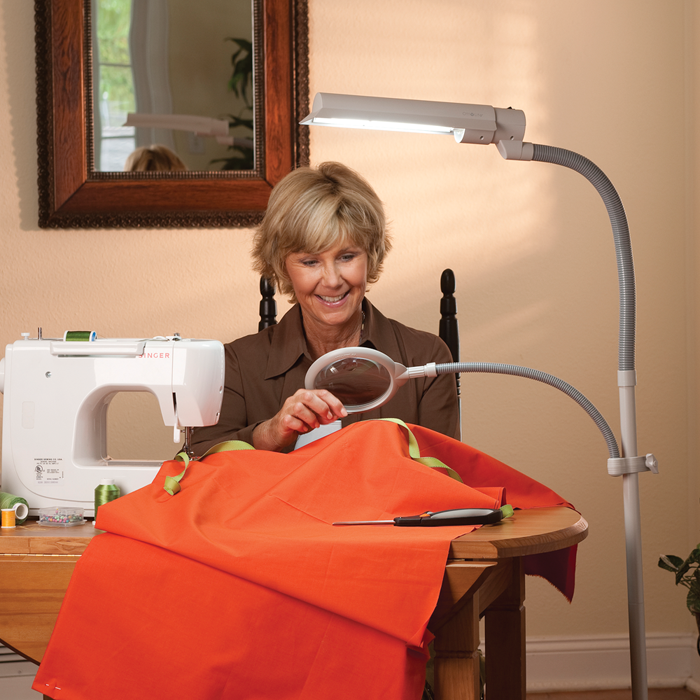 Keep it Neutral & Modular
While it can be tempting to colour your creative space in your favourite shades, it is worth keeping in mind that you WILL be using colourful materials, and you want to make sure your sewing room doesn't date (does anyone remember mission brown?) – keeping it nice and fresh so you can create the best work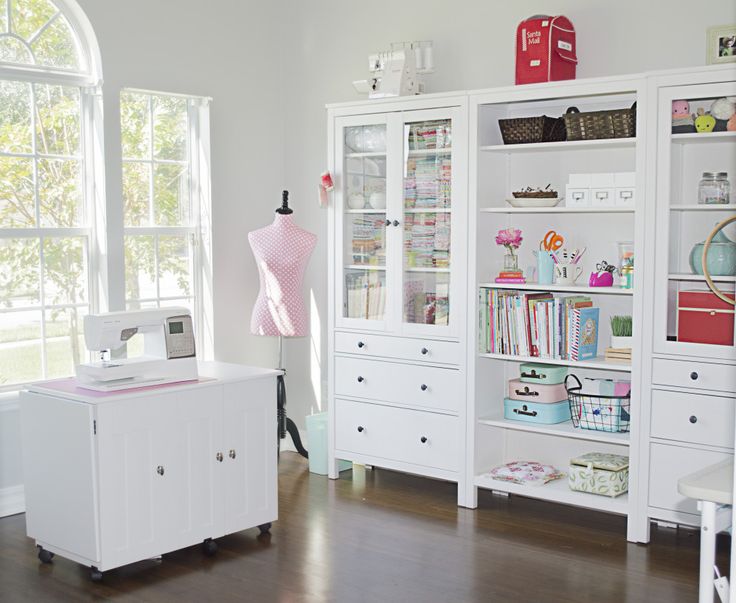 Also, keep in mind that your needs might change. Perhaps a new additional machine ? Need more room for your stash ? A place for  tracing ? A design wall?
Modular pieces give you more flexibility, so you can move them around and re-arrange – with the options to add more pieces and make a larger surface. A full size cutting table by putting two together, perhaps?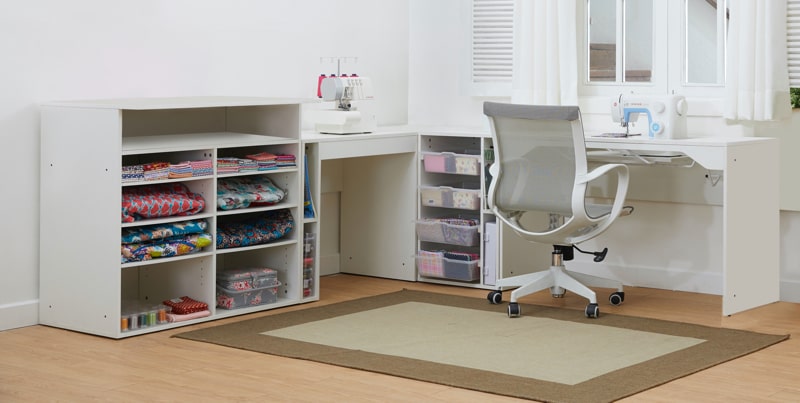 This is no joke – a well-known fashion design company recently bought 6 of these cutting tables from us – and putting them back to back in two rows of threes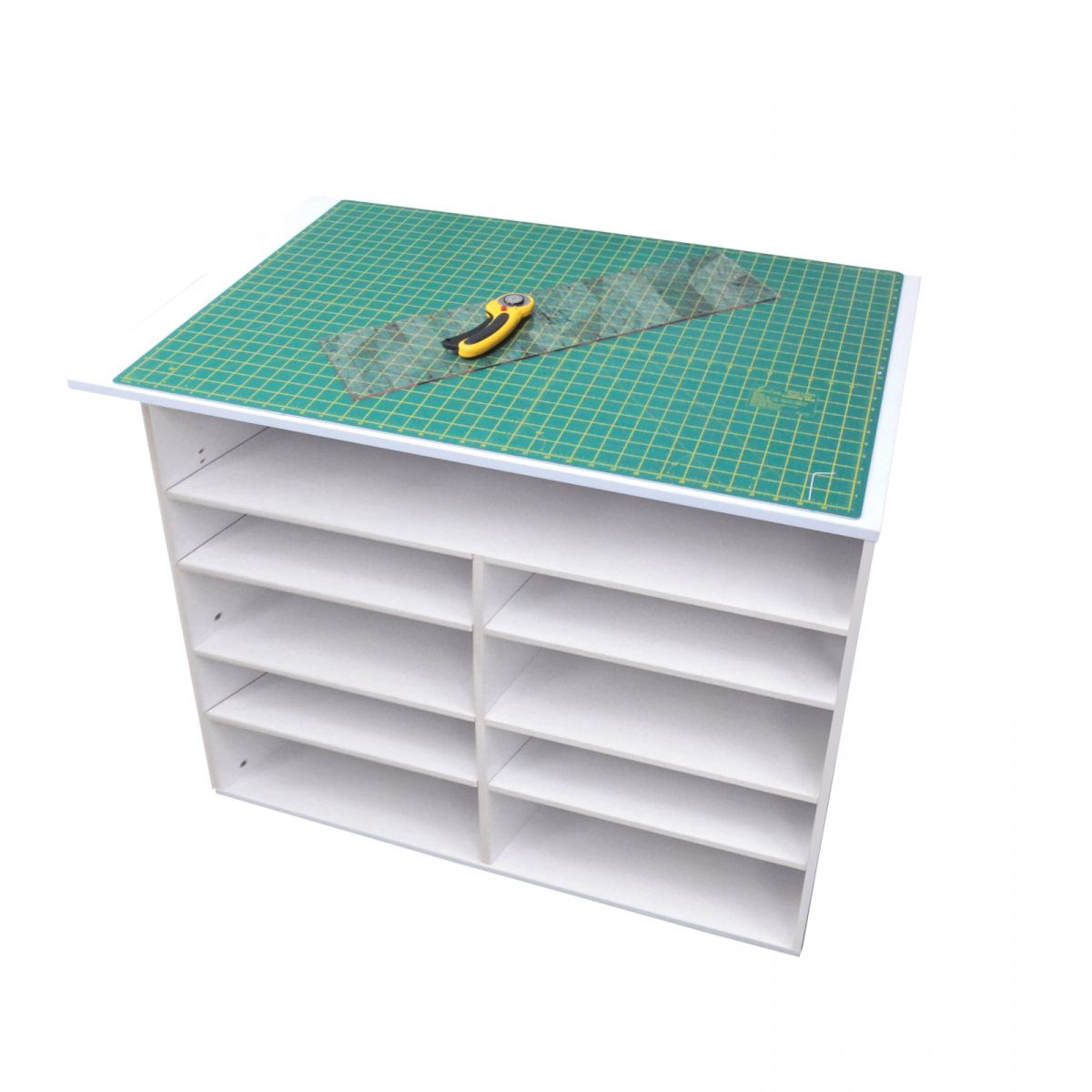 What would YOU like to do with your sewing room? Do Tell


xoxox
P.S. Still want more? Here's a FREE Comprehensive eBook for you:

Download it Now - it's yours. 

You'll find heaps of useful (yet non-boring) information to actually help you sew easier (with less unpicking) - no matter where you are in your sewing journey :-) 
 

Enjoy!