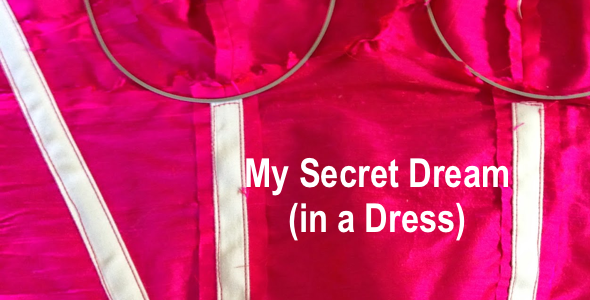 My Secret Dream - in a Dress
Do you have a thing that you've made, that means something extra special to you?
It doesn't even have to be your best work – rather, a personal favourite?
Here's the story of THE favourite thing I've made…
After my first attempt at serious sewing, I merrily went down the path of making dresses out of store-bought patterns, occasionally hacking them for various reasons – not enough fabric, for one – but mostly because I found the designs a bit boring.
Then I saw this pattern….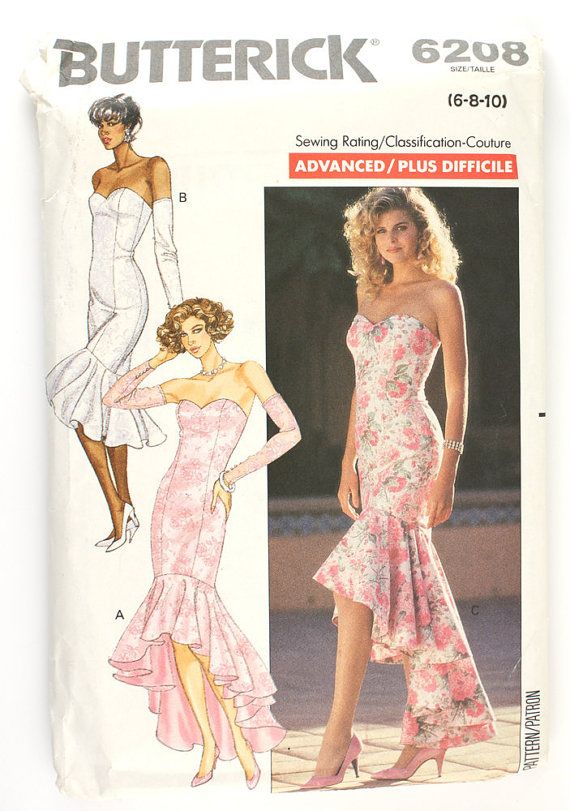 So naturally I had to make it.
At this point of the story, let's take a quick detour….
Beside sewing, my other passion is dancing. Unlike sewing or crafting, I never had a natural gift to dancing. A ballet school reject, I was that awkward, clumsy kid with two left feet and always a tad too tall and too wide.
Dancing was frown upon in my family. Apart from perhaps ballet, other kinds of dancing were unseemly and just 'wrong' in my parents' eyes.
But that never stop me from dreaming.
I dreamt of learning to dance, and becoming great at it too.
The late 80s and early 90s were full of dance movies – and I lived my life through the dreams, struggles, set backs and eventual success of the heroines. I've never wanted anything else.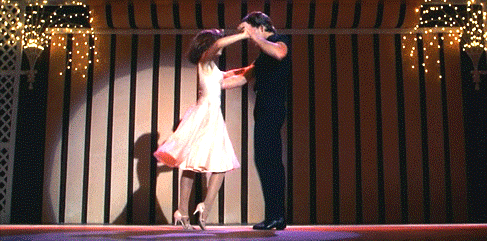 My chance came when I started uni, in the city. The long hours at fashion school gave me the perfect cover to be out in the city for all hours. So I joint a dance school in secret, and paid for the lessons with my pocket money.
Of course, I sucked. For the longest time I was the slowest and the worst. I watched my friends from the same class going up a level – and allowed to participate in shows – I would be kept back, doing the basics still.
But I made that dress anyway.
It was a promise to myself that I would wear it, I would dance til the wee hours in it. And I would be good.
The dress was made in a soft floral polyester blend, lined in cool bemsilk, with paper taffeta on the reverse side for extra whoosh in the flounces. I added straps, and hand-painted a length of silk to make a large scarf as a cover up.
I felt like the dancing queen in it – but I knew I couldn't wear it until my dancing lived up to the dress. I waited. And dreamt.
That day didn't come for a very very long time. My dancing journey ended up being a complete adventure and nothing like I'd imagined. Though the day did come (sorry about the grainy photo)…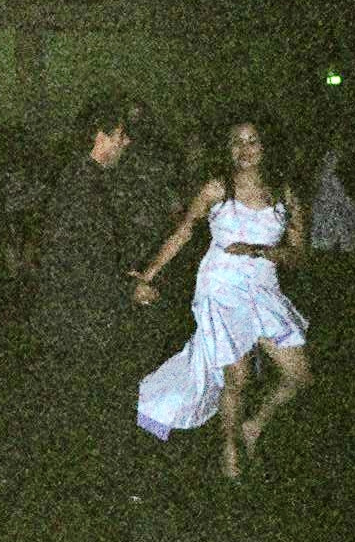 Needless to say – I did enjoy every millisecond of it. This dress was my personal favourite – on so many levels. I still have it and I think it still fits


xoxo
P.S. And here are some more stories from lovely Sew Much Easier members….. Enjoy!

Would you believe that is the same pattern I used for my eldest [now 42 yr old] daughter's formal dress.
It was in red shantung with a black flock pattern on it. As she was tall and slim she looked gorgeous in it.
As for my favourite thing I have made, well, hard to tell. Many wedding gowns, children's clothes, too many to recall.
- Rhonda

I have been sewing for a very long time too – the 70s, 80′s etc and
It wasn't till last year that I found the style I was looking for.
The style of Lagenlook.
Then I found Tina Givens by a very fortunate circumstance.
A friend had known Tina in her early days and said I would love her style and I do.
- Pamela

Hi Shelley,
You are a good writer its interesting and always fun to read.
Thank you
- Leeanne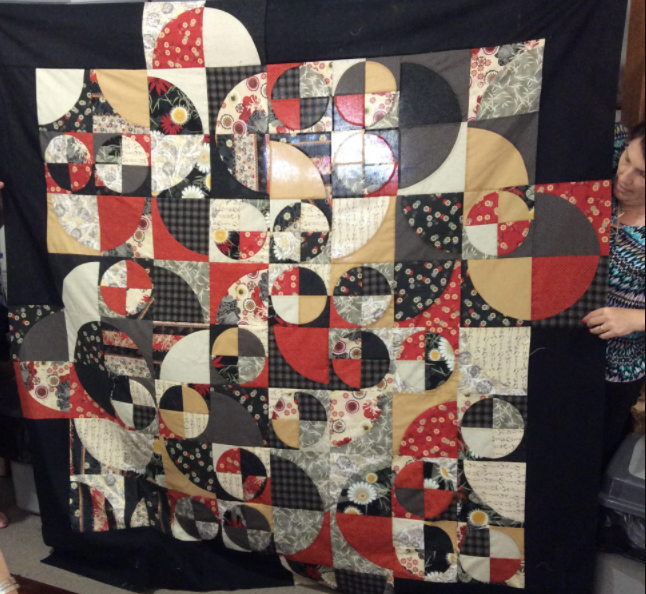 I made a drunkards path quilt which I love .
- Jill

Hi Shelley,
I'm not the worlds most gifted when it comes to sewing, so, about five years ago I enlisted a friend to help me make memory quilts for my twin nieces for their 18th birthday.
It took me nearly six months, a lot of money and a LOT of help from my dear friend, but they were finished and I was pretty proud of them.
Gave them to the twins on their birthday, they gushed and fussed over them, but as far as I know, they could be at the rubbish dump now, I haven't seen them being used for years.
(To make it even worse, their younger brother wanted one for his birthday, so off I went again, with help from my dear friend and another pile of money……same thing happened to his, lesson learnt!!!!!)
- Gail

Hi Shelley
Mine would be my eldest daughters deb dress.
It was the first time I altered a pattern, I added fullness in the underskirt and roses on the waist etc.
It was beautiful everyone said so… I was gobsmacked when she wanted to do her deb – she was into horticulture, cows, horses etc.
I took her to a posh shop in Melbourne to try on dresses; she had a black bra and bluestone boots on. The women in the shop were horrified.
I took a photo in my mind of the dress she loved (pre mobile phones) and we made it.
Since then I have made dozens of bridesmaid dresses and evening dress for my four daughters but that was my first "I can do this" moment.
I also made her sister a re velvet dress to go to the ball in too.
Mind you I had been sewing since I was 12 and had made all their clothes but something like that – not before.
It was 1994. She now has a 15 year old daughter I wonder if I'll be asked again?