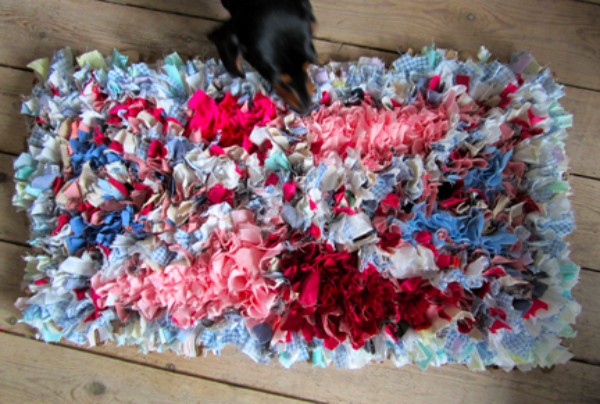 The Christmas That Never was
This is a story of Sewing, and my Grandmother...
I didn't start off sewing in this story - at least not at first.

My grandmother didn't actually teach me to sew either - though my earliest memory was playing on the floor next to her old electrical Singer while she was sewing.

For a toddler, playing in a pile of fabric scraps (as they fall on you like snow!) was near magical. All these colours! Texture! Sensory overload.... by fabric!

There was also the smell of well-oiled engine, the sound of purring motor and the intermittent whizz whenever Grandma hit the foot pedal. And of course, the source of all was the mysterious curvy black thing - one that I wasn't allowed to touch.


And at the end of each sewing session, something wonderful would miraculously appear...


Normally a tufted rag rug, often some kind of garment. And occasionally, there would be stuffed toys made of patches of colourful scraps that were too small or oddly shaped for something more useful. And I loved them all.

My grandma was the ever-so-dependable home maker. A fantastic cook and a clever self-taught seamstress, she was a woman of few words - with matter-of-fact calmness to everything in life. All her daily tasks were duly taken care of, without fuss and exceptions.


Grandma was frugal. She collected a lot of fabric remnants from near and far.


These were her precious stash - and NO, I wasn't allow to have any. Because the stash had a purpose to serve - they were destined to be made into useful things for around the house.

She never actually taught me to sew or even let me near the Singer - she said that it wasn't safe for young children, though I suspect that she was equally protective of her beloved sewing machine.

Grandma came to live with us for 3 quarters of the year, while Mum pursuit her career as a teacher. Mum was the first uni-educated woman in her family and loved her career more than anything else. Parenting and being a home maker didn't come naturally to Mum - and that was where her mother stepped in.

For the remaining quarter of the year - usually winter - Grandma would leave us and go stay with other relatives. She never did get used to the cold.

During her mother's absence, Mum struggled with balancing her career with everything else. She was constantly stressed and frazzled, with a temper that drove us (small children and animals) into hiding whenever she was within earshot.

I longed for the ever-presence of calm and certainty of those sewing sessions. And I would cry through winter for Grandma's return.


As I got older I also taught myself to sew.


So it became a common sight to see me and Grandma sewing side by side. We never did talk about anything deep and meaningful - or much at all.

She rarely even gave sewing advice. Instead, Grandma would let me explore and learn from making mistakes, then she would help me unpick. So I learnt by watching and having a go myself. And she would collect my scraps and turned them into more rag rugs. Nothing went to waste.

Grandma stopped staying with us when we got to the later years of high school. And then came uni - my years at fashion school were a blur - though I would visit her whenever I could, even if that involved a plane trip.


When I finally got my first career break as a head designer, I couldn't wait to tell Grandma.


I'd also booked my ticket to see her that Christmas. I had taken leave and planned to spend a few weeks in January with her as well. I was so excited on the phone, and when I finally stopped talking, there was a quiet sigh.

"What's the matter, Grandma?"

"Well, I really look forward to spending time with you, but I'm not sure I can wait that long."

With that, I reassured her that she'd be totally fine, I will be there as soon as I can - and counted down the days. I was due to fly out before Christmas, the day after my end of year company party.

Then the phone rang during my party. Come home. It's Grandma. They took her to the hospital.

I broken down and my wonderful work friends hugged me. I had no idea how I got home. I gave Mum my ticket, and Dad drove her to the airport to standby for the next flight. I stayed home and prayed. I maintained hope that I'd eventually get the call to fly out and join them - that Grandma would be fine and this whole kerfuffle was nothing but a harmless scare.


Then the call came on the 23rd of Dec. It was Mum.


Grandma didn't want the hospital to operate. Instead, she just wanted to go home. So she passed peacefully in her own bed surrounded by families. There would be funeral arrangements and papers to sign, and there would be no need for me to get out there.

I didn't remember much after that. Except I never had a chance to say goodbye, and part of me died with her at that moment.


To this day, Christmas means remembrance to me.


In time, I learnt that instead of feeling sad, it's better to remember (and celebrate) that good things happened - and it was a priceless gift to have those experiences.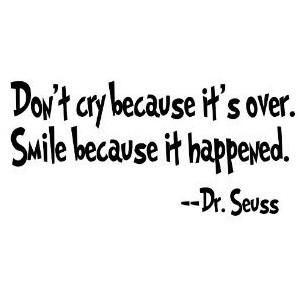 Whenever I sew, I was transported back to the beginning - in that space of calm and certainty - where everything is going to be ok, somehow.

This helped me through some of my darkest days, gave me hope, reminded me that life is beautiful and full of possibilities.


And I Wish You and Your Loved ones the same:

Wonderful Memories, a Time to Connect & Rejoice over Christmas....
And a New Year full of Hope & Possibilities.


Much love, and happy sewing!





xoxox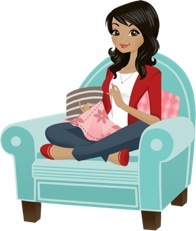 P.S. Would YOU like to share one of your stories with our readers?

Simply email me so I can share here.




Dear Shelley
It was lovely to read your story, when you talk about your Grandmother it sounds like she was a lovely lady and a very wise woman.
I lost my Grandmother and Grandfather at Christmas time also, but I chose to make it a happy time because I thought my children deserved that but I will always remember them at this time, I hope you have a very nice Christmas.
Sue xox

Your email is very sad... but also very happy too.
Merry Christmas to you and yours Shelley.
From Karen.

Shelley, my darling you have been very brave to share your story so publicly and for that I applaud you. Take comfort in the knowledge a lot of people have their own personal memories not only at Christmas, but also Easter, birthdays etc. You are far from alone, when my daughter got the call "get home" she was studying overseas and because of a delay to the flight missed saying goodbye to her Nana by four minutes.
Big hugs to you Shelley from this Grandma who doesn't know you, but with whom you have shown both patience and kindness .
Now go open a bottle of bubbles love, you work hard and I'm more than sure Nana would more than approve especially with your achievements. - Jillian

Dearest Shelley. How wonderful of you to share your story. I could feel your emotions and you wrote about your grandmother so beautifully. Thanks so much for sharing it.
I too loved my grandmother and I too did not get a chance to see her as she passed. I have beautiful memories of her being there with me for Christmas and it is indeed not the same with her gone. I send you a big hug and once again thank you for sharing the life you had with her and now you are taking up the sewing journey and can pass that onto your grandchildren (maybe).
Cheryll xxoo
Cheryll-Anne B

Oh Shelley
What a sad but gorgeous story. I too am self taught and so is... well come to think of it I think the whole family is. My mother didn't teach me but helped me and she sewed all our clothes. In my later years I found out that my mum's mother was a seamstress by trade. There must be something in the genetic pool - that and my father's saying that "if it can be done, YOU can do it". I am sew happy. Built my business out of this knack and looks like I'll be costume designer for an up coming web and TV sci fi.
I hope you still embrace those wonderful calm feelings. I was really with you when reading about the sounds and smells of your experience. Took me back to the family home with Mum's old Necchi and the Singer treddle machine (and the others).
I hope you have a great new year, looking forward to reading more of your stories.
Happy Christmas.
Merri F

Hello Shelley.
I have just read your story, and I swear I thought you were writing about me and my Gran.
God bless her soul, such a beautiful story.
Thank you so much.
Merry Christmas. from Marlene. x x x

Hi Shelley,
your Grandma knew that you loved her – please do not forget that. Also she will live on in your heart, and your memories. Thank you for sharing your story. It did make me feel sad, so I felt that I had to reply to you.
Love and Happiness to you and yours for Christmas! Remember your grandma and smile!
Sue N

Hello, I read your story with interest, you have wonderful memories with your Grandma – keep those memories close to your heart, she will always be with you, I really mean that, just call for her and you will feel her lovely warm energy. My Nanna is my Guardian Angel, I am so blessed that I knew her for the first 11 years of my life. I am now 68, and I know Nanna is around me constantly, she warms my heart and soul.
Time does not heal all of life's wounds, but we find that our loved ones who have passed over, are still in our photo albums, to look back and remember on, and as I said, in our hearts, they are happy where they are and want us to be happy too.
Merry Christmas and Blessings of the Season to you

My mum died on 12 December 10 years ago so I understand your sadness at this time. Happy Christmas to you and your family and all good wishes for an exciting 2017.
Danuta C

Hello Shelly I am sitting here reading your email and can't stop the tears. What a sad but beautiful story.
Thank you for sharing it with me. I will remember these words as I can relate to them quite well.
We all have a story to tell but at times you can't find the right person or moment to share it with.
Have a wonderful christmas and a happy new year'
with Hugs...Bianka xx

Thank you Shelley for sharing your story! I pray that this Christmas you will be blessed as you remember you Grandma and that many new memories will be created for you to think on!
- Louise

Shelley
What a beautiful story about your grandma? Thank you for sharing. Thinking of you.
Paula

Thankyou for sharing such a beautiful life story.
Bev L

Just wanted to send you big hugs sweetheart as the tears roll down my face. Your story was beautiful and always remember your Grandma knew you loved and cared about her. xxx Jeannie and the dogs

Lovely reading your email... merry Christmas, Shelley.
- Karen S

Dear Shelley,
What a heart warming story. I was not fortunate to have a grandmother
like yours, we were always continents apart.
My mum was always the clever seamstress she would
cut out clothes with no patterns and using an old
hand Singer Sewing machine, one from the end of the
1800's. She didn't teach me but by watching her
and using patterns I made my own clothes.
Always a treat when I was was able to buy a dress
for a special occasion.
I wish you a wonderful Christmas making new memories
and remembering the warm cosy quiet times you had with
graham> lovely grandmother.
May God Bless you and give you peace over this special season.
Much love, happy sewing to you too.
Sandra

My story is my then 10yr old daughter was hit by a car and didn't survive. 24 yrs have past and it still feels like it happened yesterday
- Carol P

Hi Shelley , sorry to hear from you abt your grandma..... Some spaces we can't fill any more. Happy Xmas to you nd your family.
Thanks Anu
xxx

Beautiful Shelley .. thank you .. Merry Christmas and Happy New Year to you and yours ..
Kind Regards
Sue S

thank you for sharing your joursney. i can understand how you felt, but i did not have a grandma to learn from.
Jennifer A

This story moved me very much. I never knew my mum's mother and had little to do with my dad's mother, but my husband's mother was very precious to both of us, and she died very unexpectedly just before Christmas (17 years ago) from one of those wretched soil-born bacterial infections. She was so run down taking care of her husband who was lapsing into dementia that she didn't stand a chance.
Her death was extremely traumatic for me,the first of her 3 D-I-Ls (she had 4 sons but no daughters, much to her disappointment.Our first-born was her delight-a granddaughter!!.) She was like a mother to me when my own mother wasn't up to the job. I was so blessed. She was always interested in what I sewed for myself and my children. Her fashion sense was impeccable, despite being a quite poor farmer's wife for most of her life.
You were very blessed to have your loving grandmother who brought you to sewing, and the associated career, and now your business. I know, from what you have written, that while this is a sad time, it is also a glad time, to have had such a wonderful mentor. She must have been so proud of you!!
Best wishes and Christmas blessings,Shelley,
Sandra R (next door in South Australia!)

Hi Shelley,
I have just finished reading you wonderful story of your Grandma. I know exactly how you are feeling at this time of year Because tomorrow the 23rd of December is the anniversary of the day I lost my mother. Christmas has never been the same but my mum left me with lots of terrific memories that I cherish.
Merry Christmas Rosemary.

Merry Christmas and Happy New Year to you and yours hope you have a great one and the New Year brings you much joy
Joyce

Thank you for all your lovely little yarns and this time sharing your precious time with your lovely, hard working Grandma ..
I'm sure you reminded many of us of those simpler, fondly remembered times with someone special and how they influenced our lives. So sad you didn't say goodbye to your Grandma but you honour her now with your work and demeanour and the lovely impression you gave us of a hard working and good Lady.
Your friend Autumn's story and her love of Tolkein's stories was special also.
I wish you and yours a safe and very happy Christmas followed by a fulfilling new year.
Looking forward to enjoying and learning and shopping from your website along with all your like-minded followers.
Kindest regards, Margaret, Perth, WA