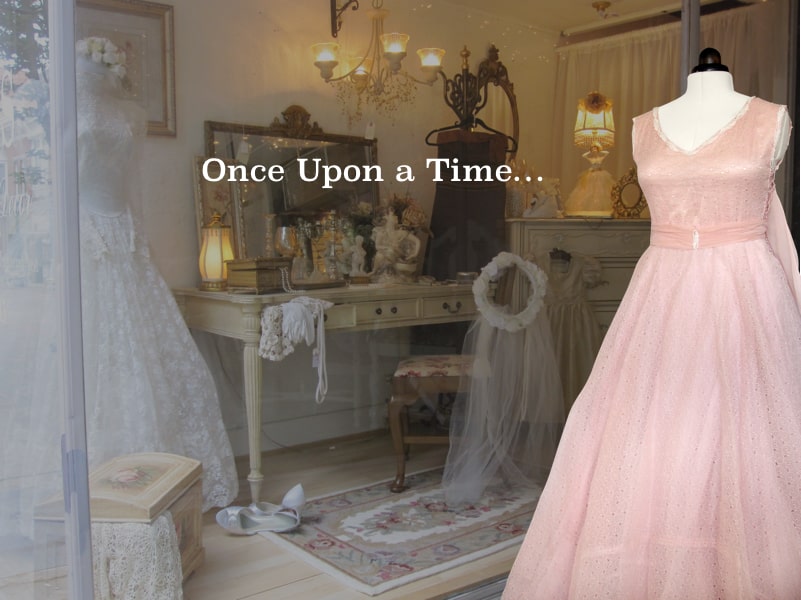 The Pink Vintage Ball Gown Story
Once upon a time...
I fell in love with a dress I spotted in an antique shop

The dress in the window was what dreams were made of - a full length ball gown that had the fullness befitting any Disney princess.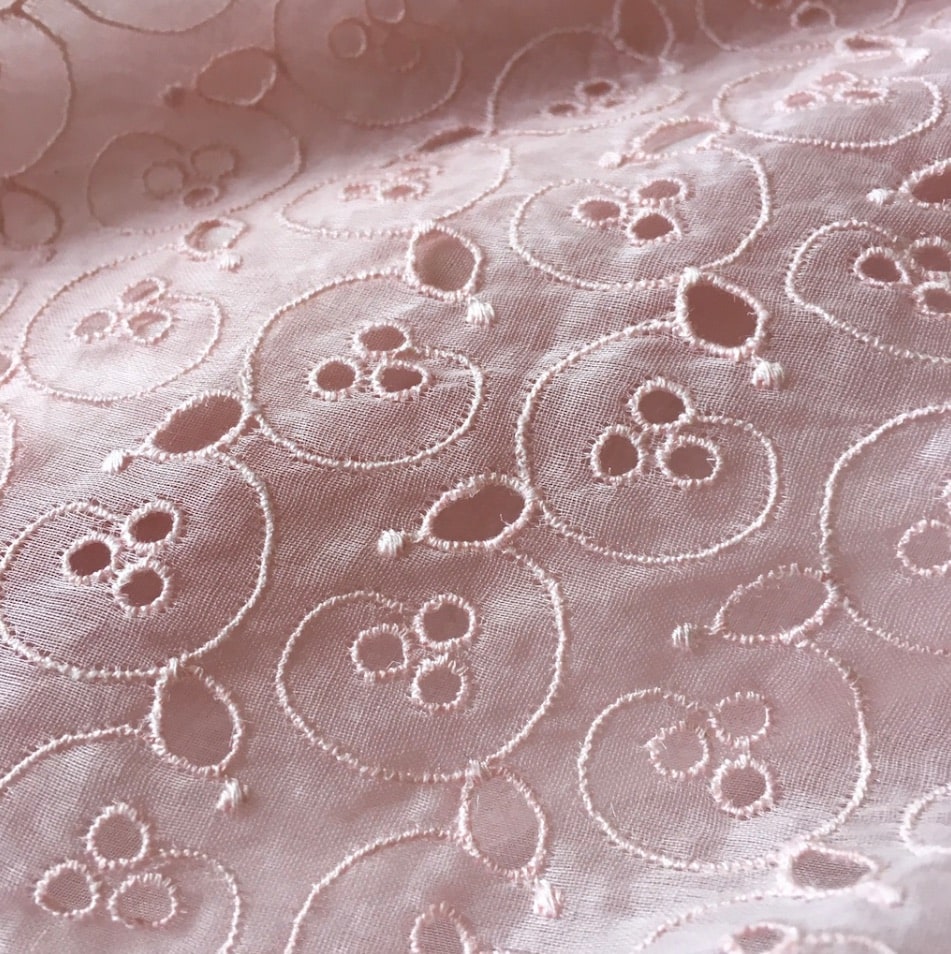 The fabric was the most exquisite cotton organdy in the palest shade of pink - fully embroidered in the same way as broderie anglaise - so crisp, so light, so. much. of. it.

Of course I had to have it - even if I had no chance of fitting into such tiny 1950s creation. But...

I bought the dress anyway.
Fast forward a few years, I had a ball to go to but nothing to wear. By this time I'd lost heaps of weight after my
health scare
. Attending the ball would mean so much to me.
Suddenly I remembered that pink ball gown I'd stashed away. Perhaps the dress would fit me after all?
I tried it on, and was delighted to discover that it actually fitted ok, except for the waist. The dress would do up if I find a way to add a couple of inches to the waist. But I couldn't find matching fabric to add panels, and cutting into the skirt was out of the question.
What to do?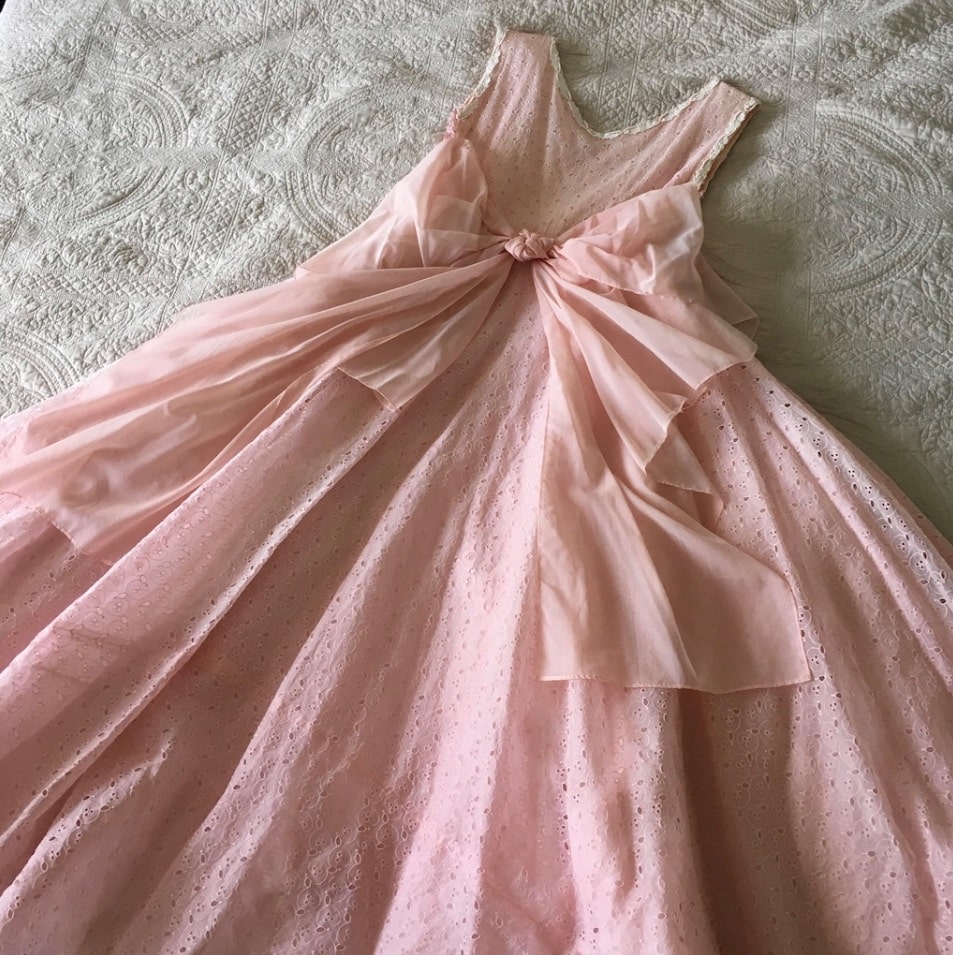 A light bulb moment came to mind.
I took out the seam ripper, unpicked both side seams just enough as if I was putting in side zips. Then I stitched rouleau tapes on both sides of the unpicked seams.
Next, I put the dress on my trusted
Lady Valet
and threaded through the loops with some fine ribbons in matching shade of pink.
There... laced up side seams as a design feature. Voila!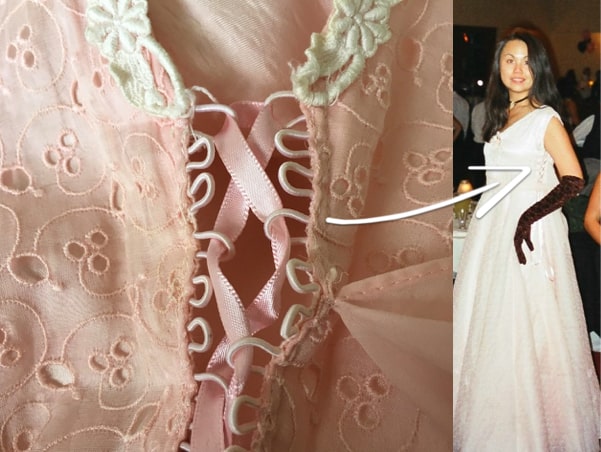 So I wore this dress to the ball, and it was an instant conversation starter.

But vintage ball gowns weren't common place for the salsa dancing world, and most of my guy friends didn't know how to dance with me and this much fabric. Boo.

Except this one guy.

We knew each other but not that well. He was amused that I made an effort to dress up, and started twirling me around just to see how my dress moved in motion.

Despite the fullness, my ball gown was light as a feather, with the huge pink cloud of fabric keeping others from getting in our way. He had me pretty much all to himself that night, with no one else game enough to test drive the dress. The thought made us laugh hysterically. What fools! we've discovered that 1950s gown was indeed made for dancing!

15 years down the track - we've just celebrated our anniversary, on the 9th of September. I didn't know it at the time, but he became my other half soon after that. Because he was the guy who made me laugh.

It all began with a dress that didn't fit, and a crazy notion that it could.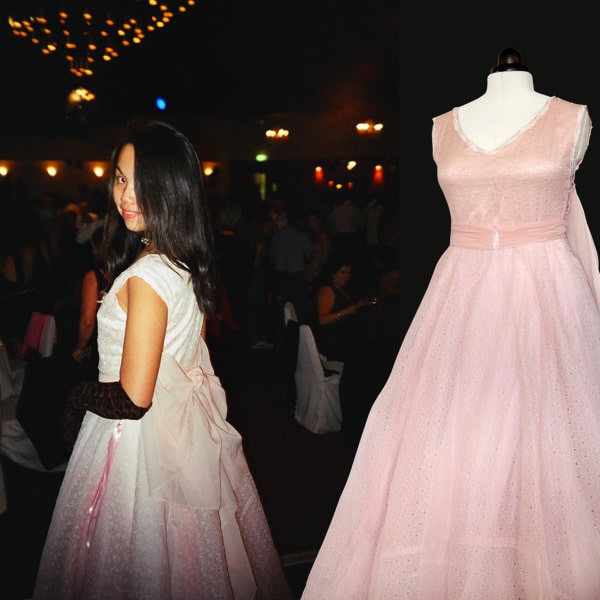 Right now, I'm counting my blessings.

You see, Sew Much Easier exists today because he believes in me.

Together we built this place so that I could be here with you today.

We launched the website on our anniversary too, many moons ago.

As soon as we hit the "live" button, we high-fived and promptly collapsed in a heap out of exhaustion, and then went out on a quiet dinner date to celebrate.

No one knew that our wee shop existed that night except us, though it didn't stop us from grinning like a couple of Cheshire cats. We did it.

Fast forward a few years - while we're still tiny compared to the big guys, you have made this place a great little spot of sewing happiness for everyone, near and far. Yes, YOU did it.

I'd like you to know that you are in my daily gratitude.

Thank You.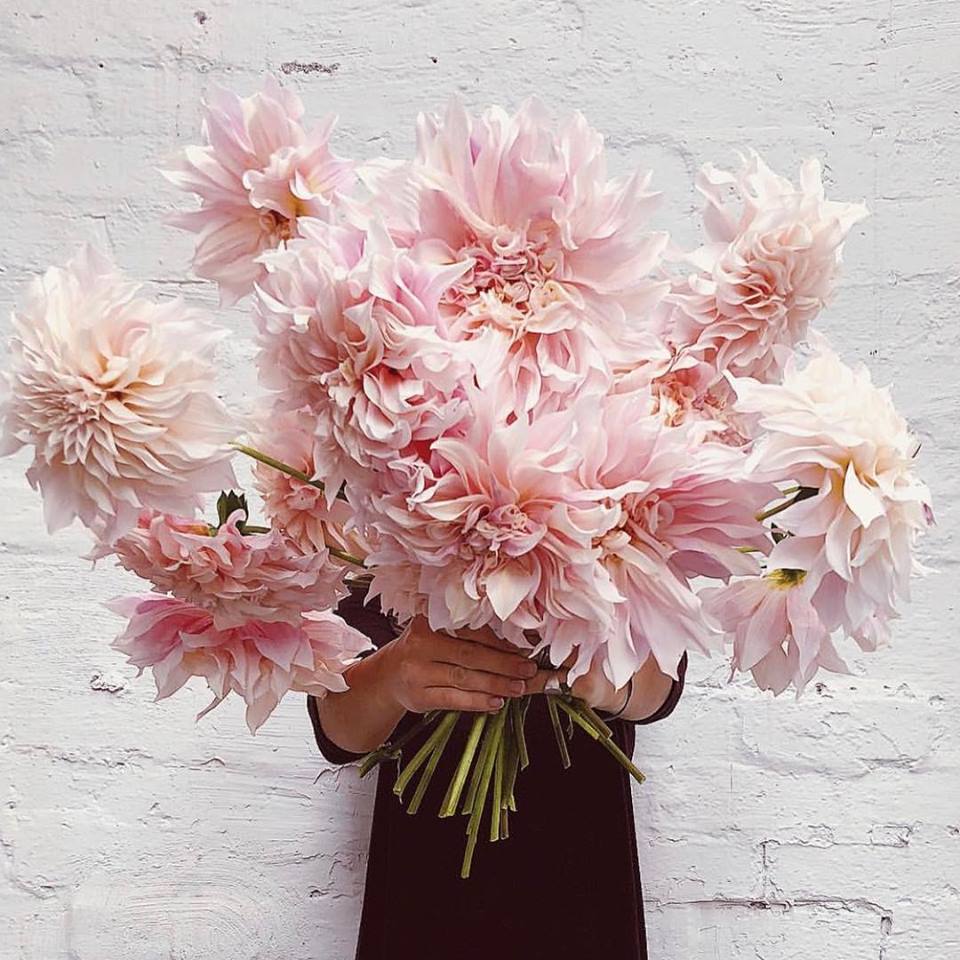 I just love the stories that you share with us.
This is such a sweet, well, love story as you ended up with your Prince Charming. Congratulations with all you have achieved!
Please keep sharing your great stories.
Jenny Watson

Wow Shelley,
What a gorgeous story, and a fabulous dress. Thanks for that.
Wishing you both many more anniversaries
Cheers
Kim

Dear Shelley,
Thank you so much for sharing your story. Have a lovely night and a wonderful weekend.
Sincerely,
Kylie

Hi Shelly,
Love your "love" story.
Sharon

Thank you so much for sharing your delightful story
Janet

Dear Shelley-
What a wonderful story!! LOVE IT!!
AND the dress.......I can see why you bought it, without thought as to wearing it immediately.
I am so glad you got your fairytale ending- happy anniversary!!
Love,
Sandra

Hi Shelley,
I love your pink gown story! And I love what the final result was, no wonder your man grabbed you!
I had my wedding gown made in Milan. I hated the white or cream concoctions so went the other way .. to black grey and ivory. I wanted it as over the top as possible.
I wore it, of course, to my wedding. I made the tutu for our granddaughter, seen here.
Then I wore it for years. It still fits. I've altered the hem length, the sleeves, the jewellery, the back .. the covers .. the dress travels in it's own yellow case. .. and has had many incarnations.
It's travelled unaccompanied from Venice to Rome , it was worn as we walked the red carpet to a grand cello concert as guests of honour ...
Enjoy the photos!
Blessings,
Savanna.