Who Taught You How to Sew?
Quick question - who taught YOU how to sew?


Was it:
Mum / Grandma

Teacher

Taught Yourself

Others - who?


And, how did it go?

Did you love it straight away?
Was it challenging?
Would you have taught it differently - given the chance?


For me, I'd love to say "Grandma" - though she didn't actually teach me, per se (that's a story for another time).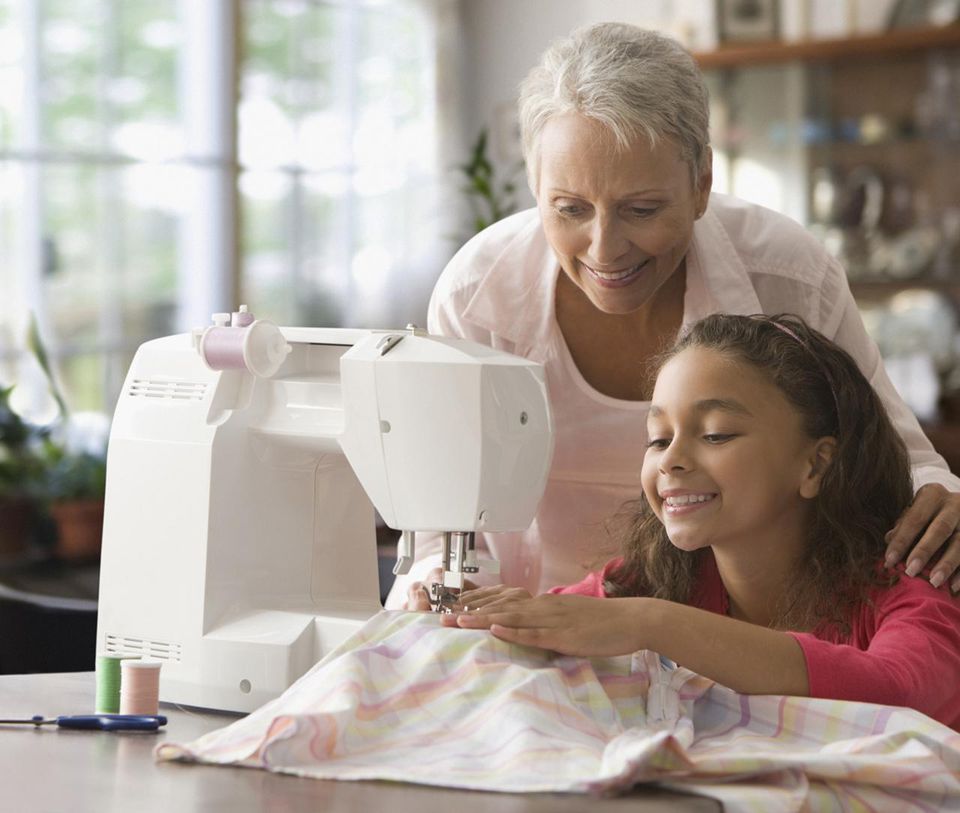 My first machine sewing lesson was with an old treadle Singer at school. I fell in love instantly :-)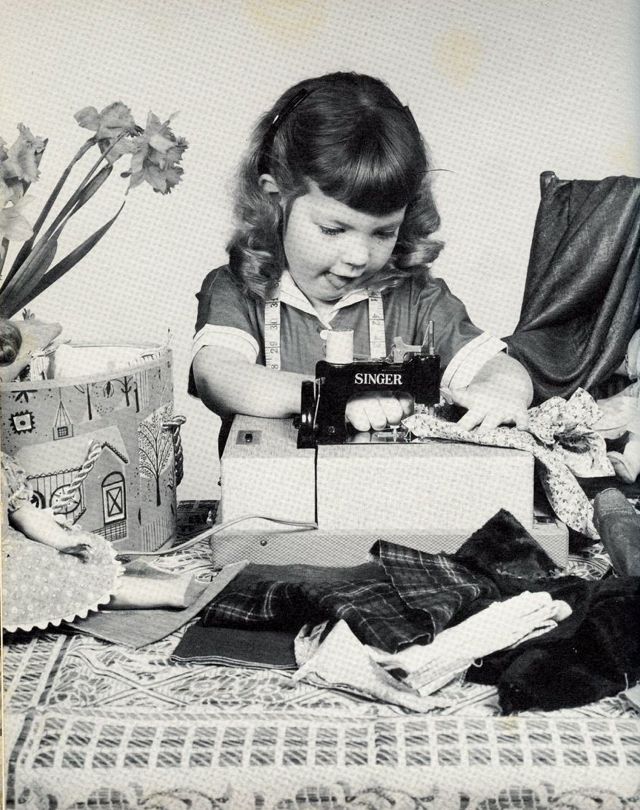 Then I got my own Janome in high school - here's that story.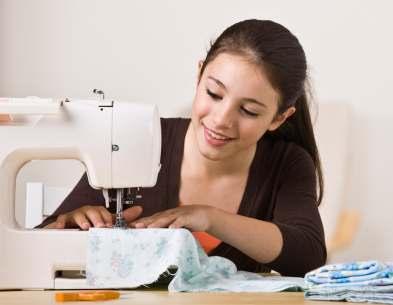 A few years later, I got taught properly at RMIT Fashion - and still loving it!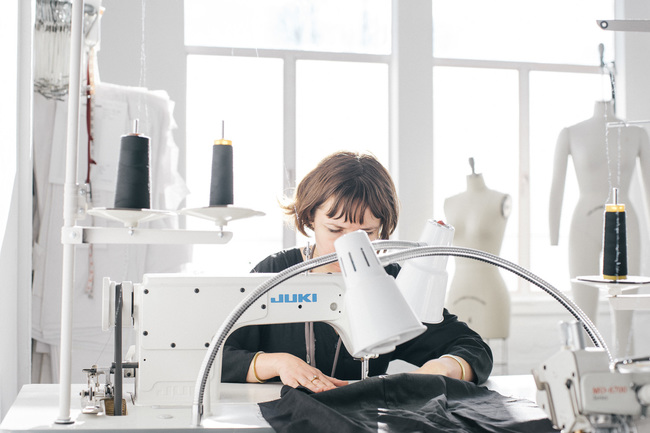 Now it's your turn, because we all love stories - and I'd love to hear yours.

Simply email me to Share your story with everyone :-)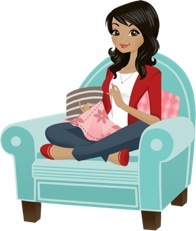 Until Next Time - Happy Sewing!




xoxox





P.S. If you're just joining us - I've started collating everyone's thought in the "Stories" section to share & celebrate all that made us who we are today - as Creatives.

Here are the Stories.


P.P.S. If you know someone who would enjoy reading my little stories - by all means share this post with them.

Better still - Sign Up Here and receive . your weekly sewing happiness automatically.



My Mum, she was an amazing seamstress but it took me many years to be anywhere near her standard. I miss being able to ring her and ask a question about any sewing problems
- Julie

My Mum taught me to sew when I was 8 years old and I loved sewing Barbie doll clothes. When in my teens, started sewing my own clothes, dresses, blouses, skirts, even a swimsuit! :)
- Kay

My mum xxx
Can't remember but I wasn't going to school guess I loved it...making dolly clothes I would sew on mums singer then when I went to my Ma (maternal gran) she would let me use her treadle. But I used her machine standing up as I was too little to sit and use it thus, I would sew dolly clothes backwards (instead of the garment going from the front of machine to the back, I would start and have the treadle going and sew from the back of machine to the front.)
At school we used Bernina's and Elna's
I still have my original of both (830 Record and Elna SU) plus my Princess (Pfaff) CV No dolly clothes....back to bag making with completing the UFO quilt etc pile, and still loving sewing.
- Helen

i taught myself and it was out of necessity. My daughter started calisthenics and someone had to sew her costumes!!! 30 years later I'm still learning still finding better ways to do things. I now design and make costumes for other people as well. My daughter still does Cali as well as coach it.
- Sharyn D

Hi Shelley
I learnt the basics at primary school and the rest I taught myself and I am still learning at 62 years of age
Cheers Vikki J

My Aunty when I was 9 - on a treadle machine

Still have the first thing I sewed - a little lawn handkerchief with lace
- Lyn D

I started watching Mum on the Blue Bird Treadle, at school age 8, I fell in love with working their machine. When I was 13 Dad put an electric motor in Mum's machine. I started winning prizes with dolls clothes. At 13 I started making my little sisters 'clothes.
I failed sewing every year in high school. Then went to night school for one term. I have been teaching and sewing ever since. Now at 71 I am starting to teach again.
I love the whole process of the achievement.
- Kaye S

My mum. I was 8. Old back singer with a
Knee pedal rather than foot. I still do tailor tacks.
- Lisa C

I used to live with my grandmothers, done hand sewing with one and other grandmother taught me to sew on a treadle singer. Learnt also to sew at school. I have 2 sons and 1 daughter in which my daughter is hands on in the shed welding etc and I get to do mending and curtains and what is needed to do. All I need to do is see an item and copy it, but found sewing with an overlocker was awesome finish wise.
- Helen K

My mum taught me, her mother taught her.
Mum could cut out almost anything without a pattern just using a tape measure and pins, so mum taught me to cut, but I need a pattern.
She taught me to sew using her treadle machine, with a block of wood on the foot treadle, usually I managed to get the machine to go in reverse instead of forward!
Eventually I became reasonably good, and without any other qualifications worked in a wedding boutique designing and making gowns.
Mum did a good job, she was a good teacher. Now retired, I teach others.
- Heather D

I have to say all of the above, on my 13th birthday my Gran gave me a voucher to have sewing lessons, it was the best thing I ever did, I was already hooked as I was doing textiles in high school but this just fine tuned my skill, my gran also taught me how to hand sew which came very handy when I decided to learn how to make teddy bears​ in 1999, I did that for a little while and then life, marriage and children became my priority, I was always doing crafty things that required sewing skills eg making sock animals, fixing my boys clothing, making them clothes etc, but recently I discovered quilting and was very nervous on whether I could do it, so when i went for a holiday in June to visit my mother in law she decided it would be fun to make a quilt top, the minute I put the needle down on the machine and started my first row on a block I was hooked so bad, from here I went on to watching youtube videos and finding different patterns that i fell in love with, it has now become a daily thing I do and I can not sleep until I have at least put a piece of a quilt together, I have made 3 small quilts for my nieces, a couple of quilt tops that are just sitting in my container and of last week I have completed a quilt each for my little sisters and a beautiful table runner for my mum.
At this point I am waiting very patiently for my charm squares to arrive from Sew much easier so I can return to making my Love Notes quilt top, but i am keeping myself occupied by teaching my 15 year old son how to create blocks and the basics to sewing, he is loving every minute of our time together and I hope his passion for sewing grows as mine did all those years ago
- Liana G

oh Shelly..what wonderful memories this question brings back for me ... from the time i was 9-10yrs i loved hand stitching. I remember making a petticoat at school with the french seams by hand. We had to model the items in a fashion parade and i still remember one of the teachers look of surprise with my bright red undies glowing through the sheer lawn. My sewing teacher gave me 99 out of 100 as she refused to give 100 ..lol .. I tried my best to learn to sew by machine over the next few years. Mum was not a patient teacher...but somehow I managed to learn bits and pieces and produced the majority of clothes for my teen years. I absolutely loved sewing ..though not very skilled. But it was when i had my first baby that i went to visit with my beautiful Aunty Betty, a skilled seamstress, who taught me the tricks of stretch sewing to produce many of the pjs and trackies for my tribe of 4. Aunty Betty had the patience of a saint as i kept bringing peices of fabric with stripes (as it was on sale ) and showed me how to match them. My love for sewing was fuelled by her .. However as a young mum, i still had very little time to do what i wanted...it was simply what was needed..(school uniforms jumpers etc)... and for much of my life i have yearned for the time that i could sew more and more
i am now retired and still wish for more time for sewing... but have had the opportunity to try quilting and a range of clothing I previously thought too challenging. My learning curve has been huge over the past few years, and my list of projects is soooo long there is no way i could ever complete them all in one lifetime lol.. But my memories of sewing with my Aunty Betty is one I treausre with ALL my heart.
Thanks Shelly for the chance to share this
Have a great day
- Sue

At school.
- Valmai

My mum taught me to sew when I was about 7 years of age. Mum was an amazing seamstress, she made us 4 girls everything from undies to overcoats & all inbetween! I used to hang over her shoulder watching every stitch & my first item was a dress which I had a little help with but I mostly did myself! I was so proud!!
Mum at 87 still sews for a shop in northern NSW & I do sewing alterations and am making throw on kimonos for a shop in SA.
I owned my own business for 15 years making all the stock for golfers, bowlers & casual wear in a little town on the Murray River, I thoroughly enjoyed it too and I would most likely still be there but I relocated to be near family and see my grandchildren daily. Yes, I sew all their flanny pj's and dresses for miss 6 when time permits.
I certainly have taken after my mum!
Regards
Terry P

Hi Shelley,
It is beautiful the love/inspiration our mother's and grandmother's pass down generations; sewing brings so much happiness and makes me feel closer to them.
Sincerely,
Kylie T

Hi Shelley,
I was taught to sew by a primary school teacher. We were taught all the stitches and made wonderful samplers with embroidery stitches! When I was 9 years old (56 years ago) I won first prize ( for primary school children) at the Brisbane Exhibition for a fully hand sewn half slip. I was so proud! I still love sewing by hand in front of the telly and still do alterations for my family. Sewing has been a lifetime love for me.
Cheers...Desley

I taught my self mostly my mother made all my cloths as a child she made all my sisters Bridesmaids dresses when I got married told me she would no be doing any of my sewing but if I came home she would teach me how to sew so I bought a pattern and material and went home to Mum's but when I go to Mum's she was not home and my husband dropped me off so I sat down read the pattern then cut the dress out and I made it my self she gave me her old Jones sewing machine after that and I made many dresses and thing with out her help but if I got stuck I would ask then when my second daughter was 1, I got a new sewing machine then I went to knitwit store and learned to sew stretch material sewing and I never looked back I have made my own bra's, swimmers, nighties , underwear Wedding Dresses bridesmaid dresses, veils and head gear I embroidered my daughters wedding dress we had no pattern so I even made that every talked about her dress for years I have never stopped I have 18 grandchildren and 7 of those are girls so I have made many little girls dresses most of the dresses for my Grandchildren I embroidered on them then sewn them together I have loved every moment it is now over 44 years of sewing and still going
Yours
Kathy O

Hi Shelley
I have answered the questions next to them below.
Who taught YOU how to sew?
Mum / Grandma Mum Teacher School at age 11-13
And, how did it go?
Did you love it straight away? Could do it. Liked it, not loved it.
Was it challenging? Yes.
Would you have taught it differently - given the chance? Not really. Learnt the Knitwit style as an adult and that was a tremendous way of learning.
I am not a great sewer. Over the years I have made quite a few things, like my kids clothes and some garments for me. The most successful sewing that has stuck was Knitwit. Just brilliant. Now that is what I mostly use. These days I mainly do repairs and hems etc., as I am short and things I buy are always too long. Hence the recent purchase of the hem marker. I am looking forward to using that. I can't as I have broken my arm. Getting there though.
Kind regards
Liz

Hi Shelly,
My mum taught me with a sprinkle of help from my older sister (also mum taught) and school.
Mum started training at McCalls in Melbourne during the war, her brother came home on leave and said she needed to be closer to their mother, so she finished her apprenticeship with a local lady in country Victoria. Pity she could have gone a long way down the design path.
I remember her making a tailored checked coat for my sister-in-law when Mum was about 70, and every check matched to perfection.
She was a perfectionist, I pulled out many seams, buttonholes etc. till I meet her exacting standards! I am glad I was taught so well on her treadle that only did straight sewing everything else we did by hand. At 62 I can still do hand buttonholes if the need arrises!
I taught my 4 daughters - sadly only one still sews, her work far exceeds mine she still refers to the books mum had when she did her apprenticeship and still has Mum's drafted patterns which she uses and keeps in the case Mum had back from that time.
Heidi sells her work on line, vintage children's clothes smocked french seams the works. Check it out Ladybug children wear at madeit.com.au I've put a picture of one of her outfits at the bottom of the message .
Last summer I spent the school holidays teaching a granddaughter who is very proud of her self and her skirt and apron.
I'm lucky Mum is still with us at 88 years old still able to talk about sewing. She is very proud of Heidi's work but doesn't still sew herself other than mending these days.
I still love sewing and remember vividly the first things I made to wear myself.
- Leanne P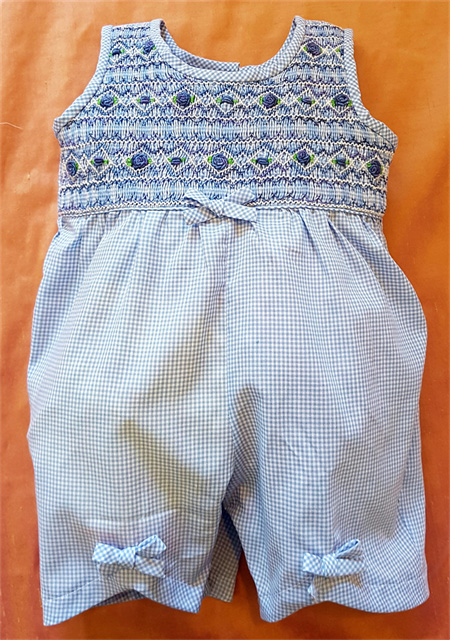 I think my mother - although I do not remember, we did learn hand sewing at school, at six years old i was making dolls clothes on an old treadle sewing machine.
Mum purchased an Elna electric i used that until I purchased my own Bernina in 1963 had to have a sewing machine when i got married the next year.
Still have this machine although i did buy a 1630 in 1997, love the knee lift would much rather one without electronics too much going wrong.
Enjoy quilting & heirloom sewing.
Robyn C