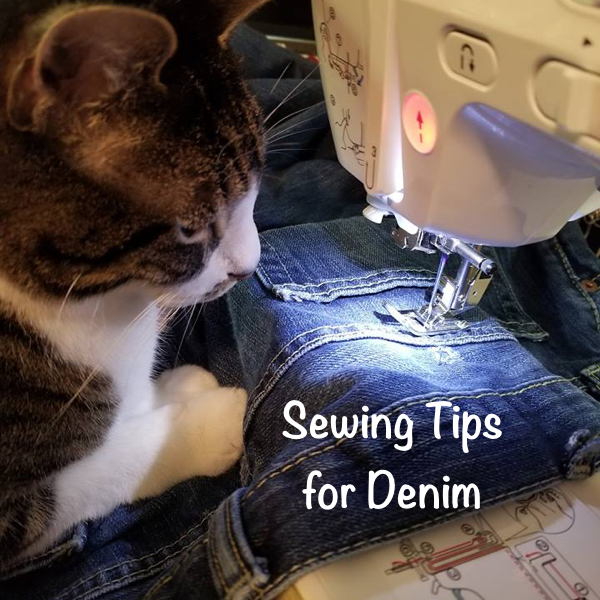 Handling Denim with Your Sewing Machine
Don't Buy a Heavy Duty Machine just for Jeans...
Your Current Machine is probably fine. I bet.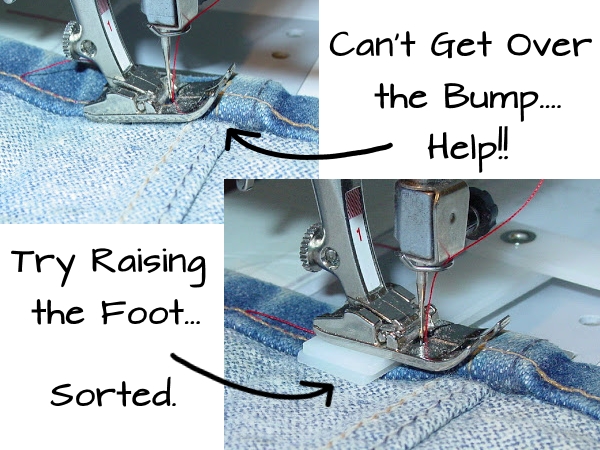 Each week, I get a phone call or email from someone who wants to "upgrade" their machine to one that can handle denim.

Because, you know, they are fed up with their current sewing machine that fails such simple task as taking up jeans...


Do I sell them a new sewing machine?   NO.

I always ask what kind of machine they have, and then this is what I say:

"You don't need a new sewing machine. Just try a few of these tricks..."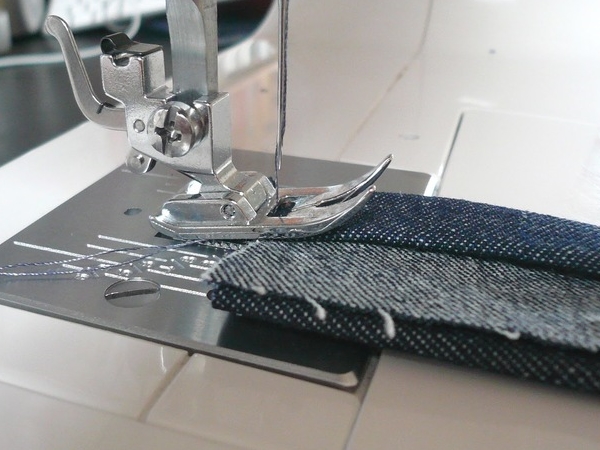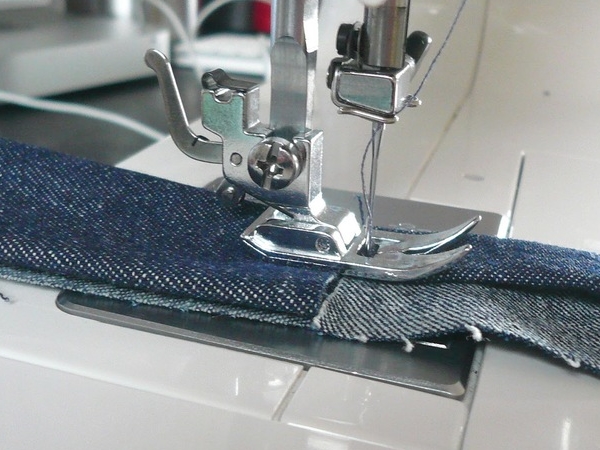 Can't get your foot over the thickness?  

Use a scrap piece of folded up denim to raise it.


Or, you can always try one of these: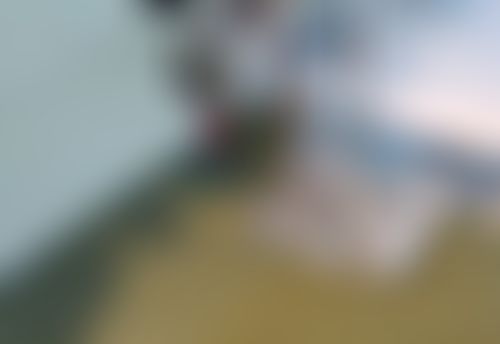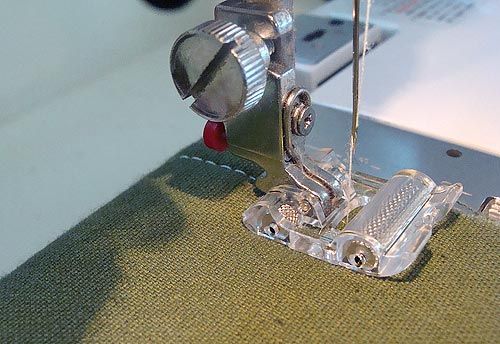 This is called a "Roller Foot" .
It has little rollers that work like little "tanks" that goes over bumps.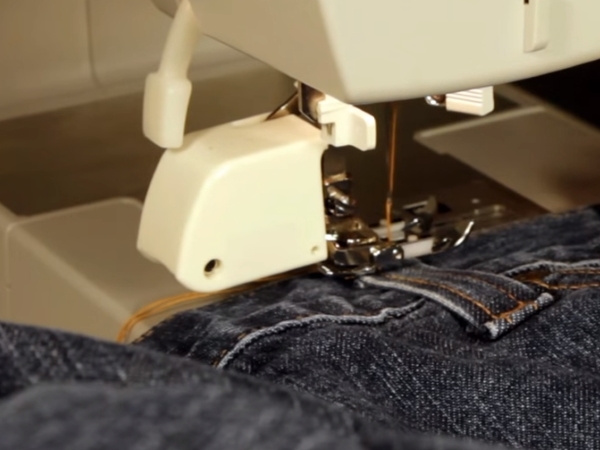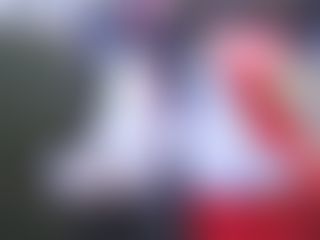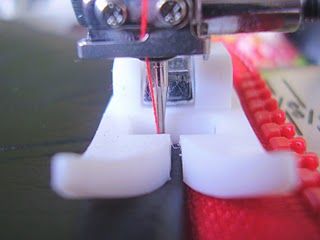 Re-attaching belt loops, and the machine won't budge?

Try using a  Walking Foot or Teflon Foot .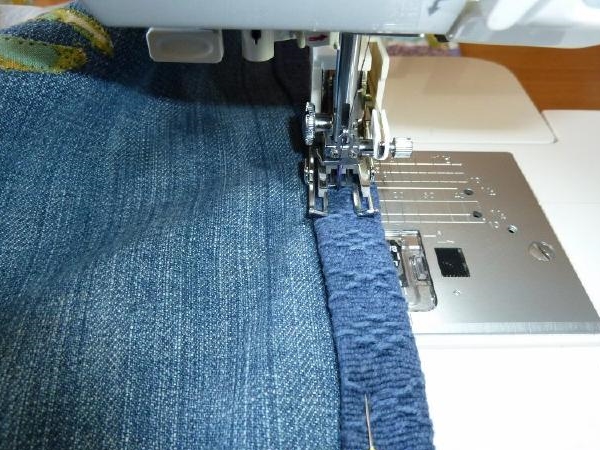 Not just for quilting, the walking foot is also great for hemming - because it works with your feed dog to feed multiple layers together.

Give it a try  and you won't end up with twisted or puckered hems.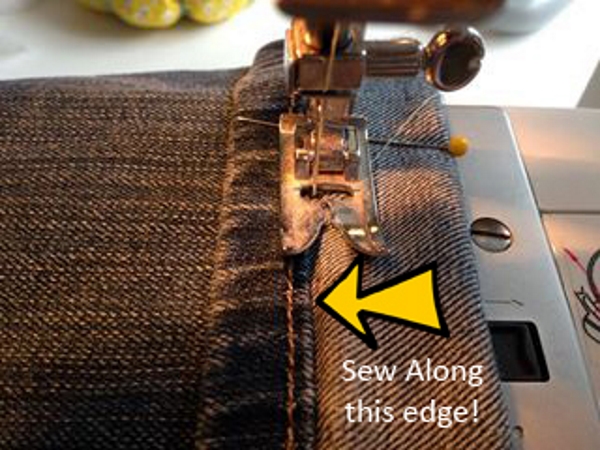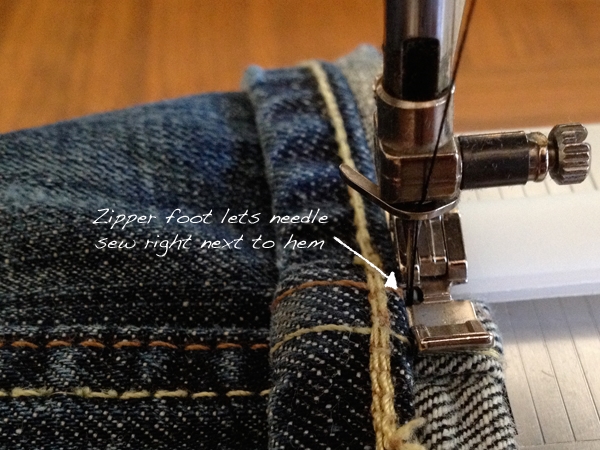 Shortening jeans - while preserving original hem - but finding it tricky with your regular foot?

Instead, use a  Zipper Foot to get really close to the edge - to make the job really invisible! We have a slim version HERE .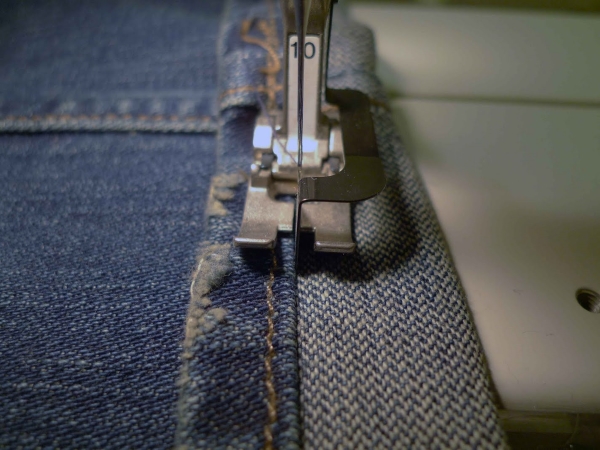 Or, the Stitch-in-Ditch foot is good for this. You can also use it for perfect top stitching!


Now, will these feet actually fit your machine?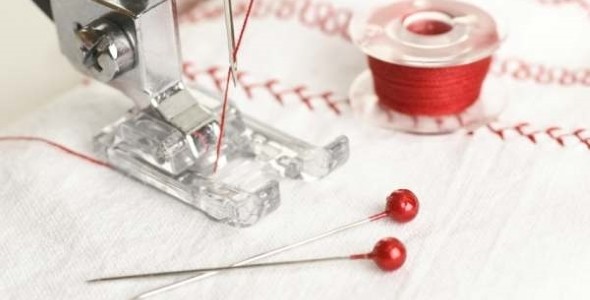 https://www.sewmucheasier.com/will-presser-foot-fit-sewing-machine



There's also a story about what I've learnt behind the scene when I visiting the factory ( TIP: it's important to know where your feet came from).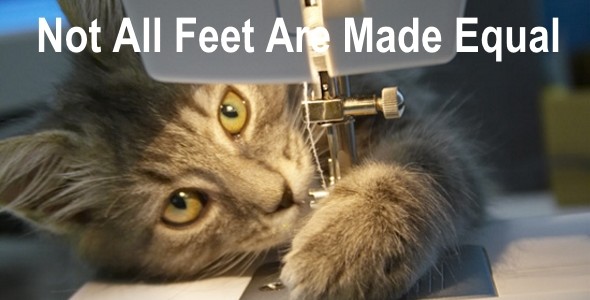 https://www.sewmucheasier.com/not-all-presser-feet-made-equal


Got some old jeans around that are beyond repairs?

Here's a quick and easy project to turn them into happy grocery bags that helps you reduce everyday plastic . Watch this short video ....
 


Have you done anything clever with old jeans?

Simply Send me an email  &  with some photos - so we can inspire others to do the same :-)




Until next time - Happy Sewing!




xoxox


 
P.S. Still want more? Here's a FREE Comprehensive eBook for you:

Download it Now - it's yours. 

You'll find heaps of useful (yet non-boring) information to actually help you sew easier (with less unpicking) - no matter where you are in your sewing journey :-) 
 

Enjoy!
 

Hi Shelley
Repurposing old jeans is a great thing, dentin is strong and versatile! I made heaps of Xmas stockings out of jeans, using either the front pocket or the back. Then I added many embellishments!
Here is a couple of photos of them hanging on my fence!
Cheers
Inge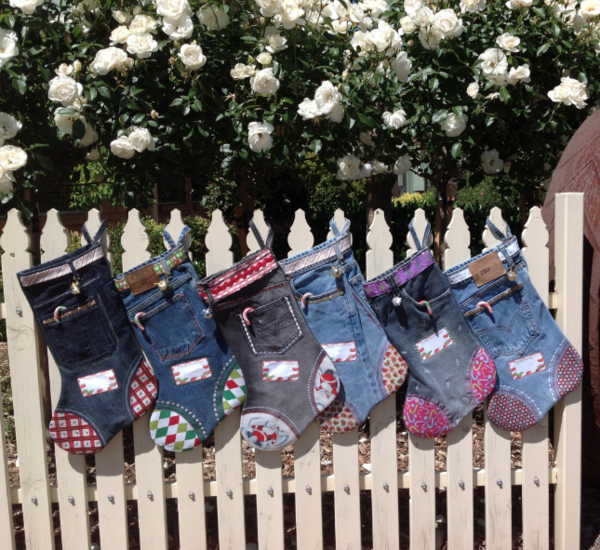 I have made a few bags from old denim jeans. I especially look out for the ones with interesting pockets or embroidery detail.
Thanks for the denim tips
Mandy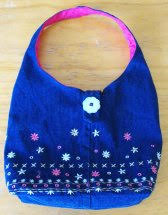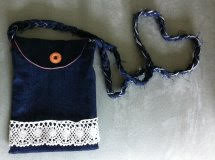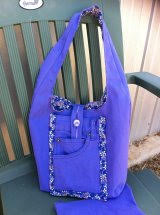 Thankyou Shelley – This article is very informative, I have learned a lot about my machine & feet (machine feet that is not mine J ) as to which feet do I want – all of them of course but the roller foot is another one on my list (along with the universal ruffle & gatherer feet for my Janome)
Ailsa