"Will This Presser Foot Fit My Sewing Machine?"
Believe or not – this is by far the MOST asked question from Sew Much Easier customers

And the answer? Depends.
The best way to find out if a certain foot is right for your machine, first you need to understand what sort of sewing machine you're trying to fit.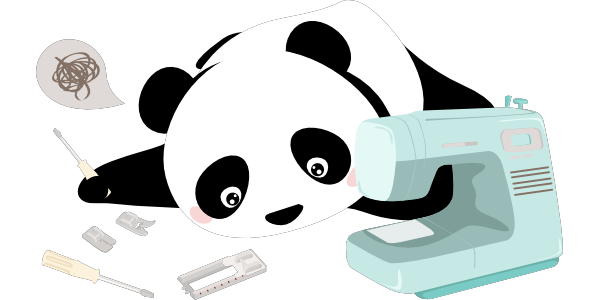 Ok, Let's start by looking at your machine – here are THREE things to consider:
Does your machine have Low Shank or High Shank?
First, consider the "Shank Height" of your machine, because there are TWO variations:
Low Shank & High Shank - what's the difference?
Most domestic machines have LOW shanks. Just to give you an idea, we sell about 10 low shank presser feet to ONE high shank foot.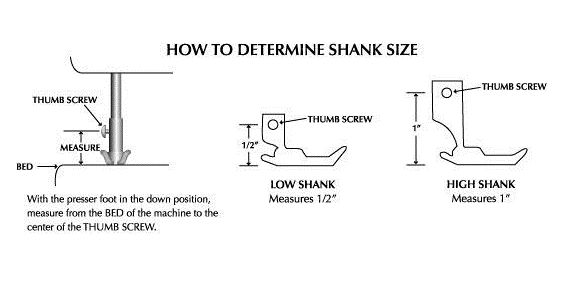 That means if you don't know what sort of shank your machine has, chances are it's LOW shank. Because High Shank machines are generally "fancy" embroidery models which are more costly, and those who invest in these models tend to know exactly what shank type it is.
Besides shank height, some machines are more specific with what foot they can take. Most Bernina and Janome Horizon models, for example. We'll talk about those another time

And this is important because….
Some presser feet are designed to be fasten directly onto the shank, with the thumb screw, as opposed to simply being "snapped" onto the foot adaptor like most feet that came with your machine. Walking foot is a classic one in this category – and knowing the right shank height means you get it right from the start.
Is it a Top Loading or Front Loading Machine?
( Not to be confused with washing machine. Got it?)
What it means by "Top-loading" or "Front-loading" actually refers to the bobbin position.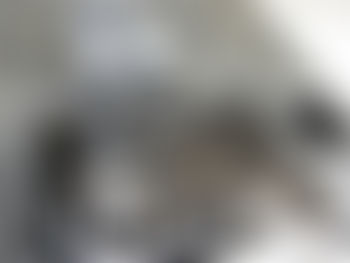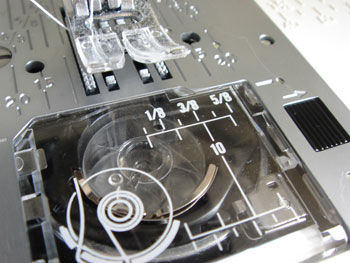 A "Top Loading" machine has a "drop-in" bobbin, where the bobbin goes in from the top, directly underneath your needle and presser foot. The lid is usually clear so you can see the bobbin.
This type of mechanism is called "Horizontal Full Rotary Hook", where the bobbin is driven by the machine to go round and round in full circle movements. Horizontal refers to the bobbin position – it sits horizontally in your machine and faces up.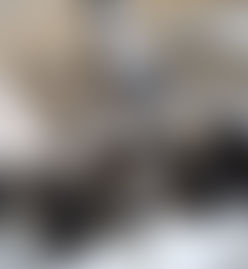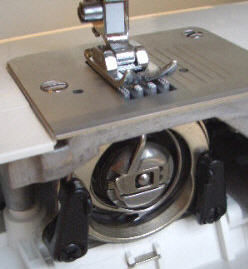 A "Front Loading" machine has a different spot for your bobbin. It is hidden behind the storage box, inside a trap door. You cannot see the bobbin at all until you open the trap door – and then you will see a metal bobbin case, which is removable. You filled bobbin goes inside this metal case.
This type of mechanism is called "Vertical Oscillating Hook", where the bobbin goes side to side instead of completing a circle. The bobbin stays vertical inside the bobbin case.
Of course, there is another type of machine called "side-loading". They are not all that common these days so chances are your machine isn't one….
You might be thinking: what's the position of bobbins got to do with what foot I can use?
And you'd be right. It doesn't matter, in most cases anyway.
What it means is that certain presser foot may have specific alignment for one type or the other. That means the needle position of the machine may not line up with the slot on the foot.
And if this ever happens, all you need to do is adjust your needle position to the left or right, and you'd be fine. The alignment issue only becomes a problem if your machine does not let you adjust needle positions. For example, the Janome JR1012 only has two needle positions, so you cannot fine-tune the needle to line up with the foot, and therefore getting the correct foot in the first place is important.
What's your machine's Maximum Stitch Width?
(this means how far your machine can zig and zag, when doing a zigzag stitch!)
Most domestic sewing machines have either " 7 mm" or " 5 mm". Some high-end models have 9 mm but they are the exception rather than the rule.
Generally speaking, the mid-to-high range machines are commonly 7 mm. Janome DC4030 & DC2050, or even MC5200, belong in this category. Lower price range tend to have 5 mm as the norm. Janome JR1012 & RE1306 for example.
To determine yours, simply grab a ruler and measure the needle slot of your machine, like this: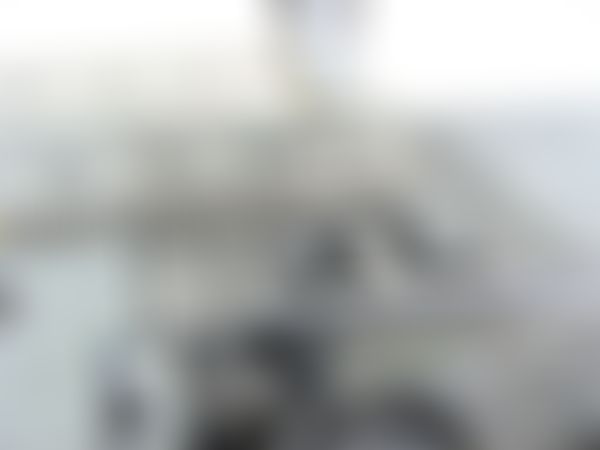 And what's this got to do with foot?
A lot, actually. But that depends on which foot.
You see, if the foot is design to fit a 5 mm machine, and your machine can go as far as 7 mm, then your needle may well hit the foot!
Having said that, most of the presser foot that I've tried and tested are fine with either machines, which means you have a perfectly good chance of getting the foot you want, to fit the machine you have (and check with me if you're unsure).
Now, let's look at the presser foot you're interested in:
Is it a Clip-on (or Snap-on) Foot? Or a Screwed-on Foot?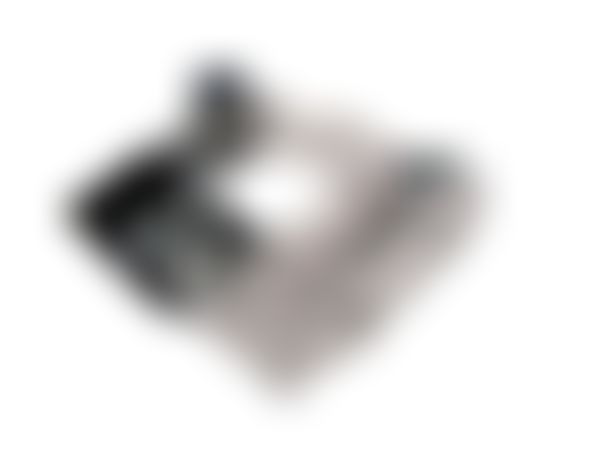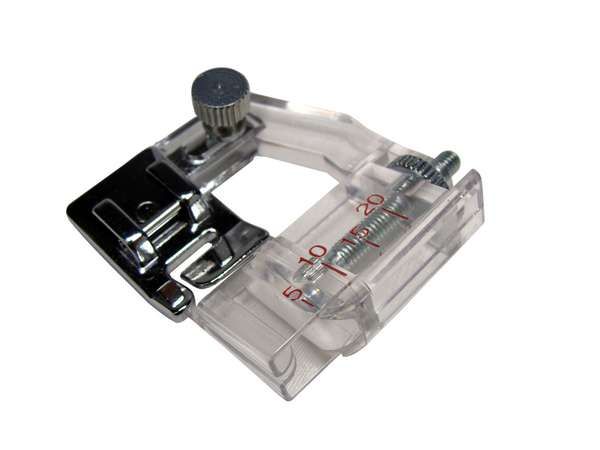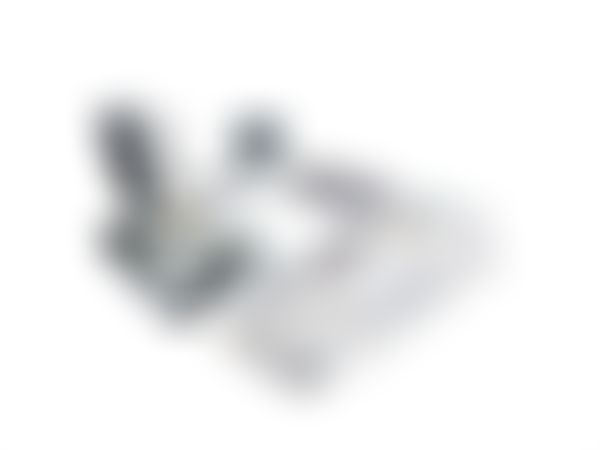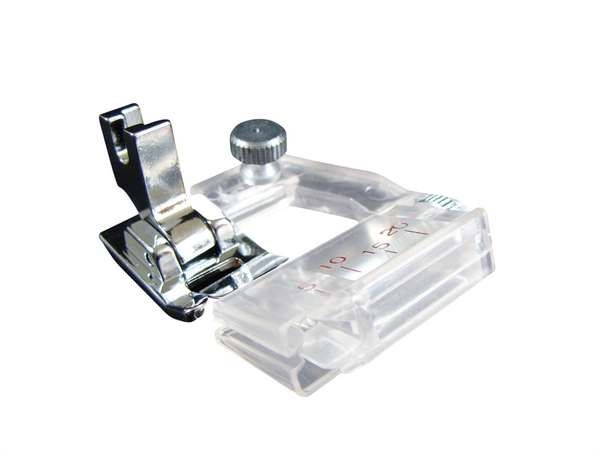 More often than not, you'd see the same foot available in both versions. Both would work on most machines, though the snap-on version is generally more popular because it's quicker and easier.

So why would you need the screw-on version?
Good question.
And there is a good reason too.
Some vintage electrical models of Singer, Elna, and even Janome do not use foot adaptors – therefore all of the feet need to be installed directly onto the shank. That's when a screw-on foot becomes the only option.
Also - see that little "bar" that you clip onto your machine? if you have a Pfaff or Husquavarna (generally European machines), you might find the bar too narrow.
In which case the screw-on version would get you out of trouble, by simply replacing the existing foot adaptor with a whole foot with its own 'ankle', and screws directly onto the shank of your machine. Voila!
 



Almost all of the feet that came with your sewing machine will be the "Snap-On" type (such as the Satin Stitch / ZigZag Foot, Overedge Foot and our Quarter 1/4 inch Foot) as opposed to the "Screw-On" type (your Walking Foot, Darning Foot and Binding Foot belongs to this group).
Now let's look at how to install the foot….
A snap-on foot is used in conjunction with the foot adaptor – and simply 'snaps' into place. Your machine probably has one of these (or similar):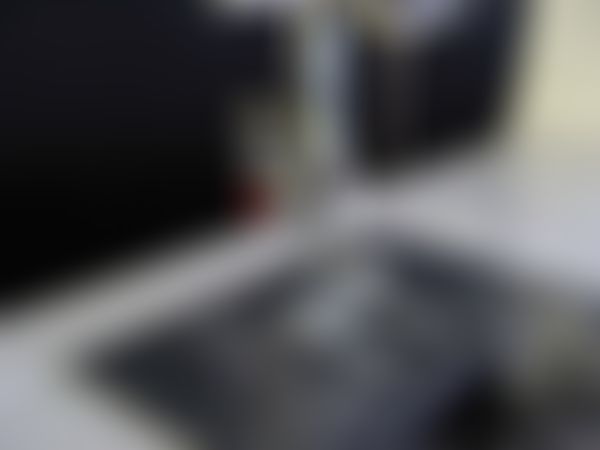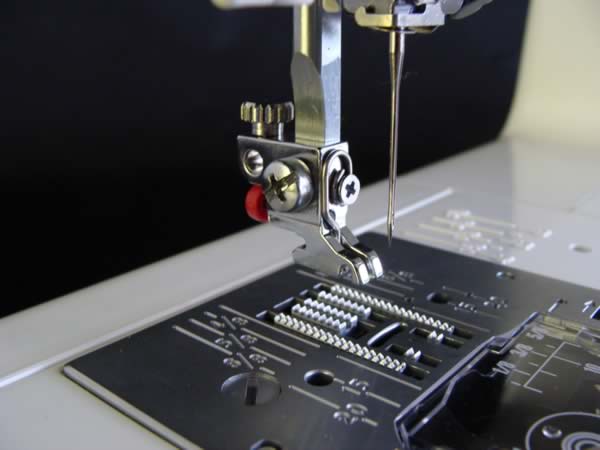 And to install a screw-on foot, you need to use a screwdriver (the one that comes with your machine is fine) to undo that screw on the side of the Foot Adaptor (see diagram below)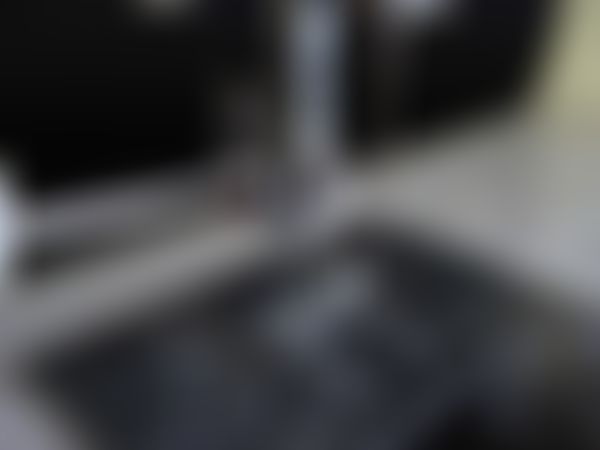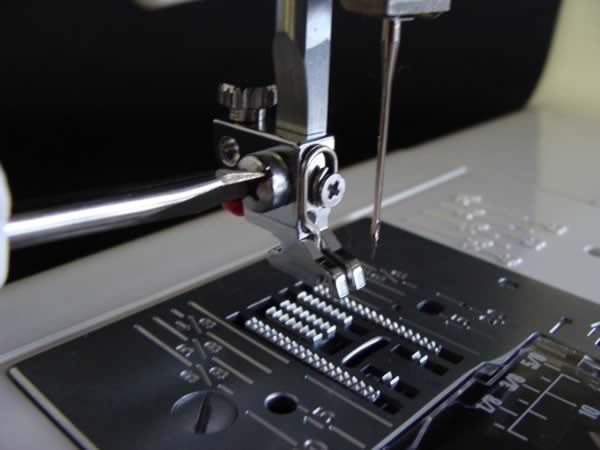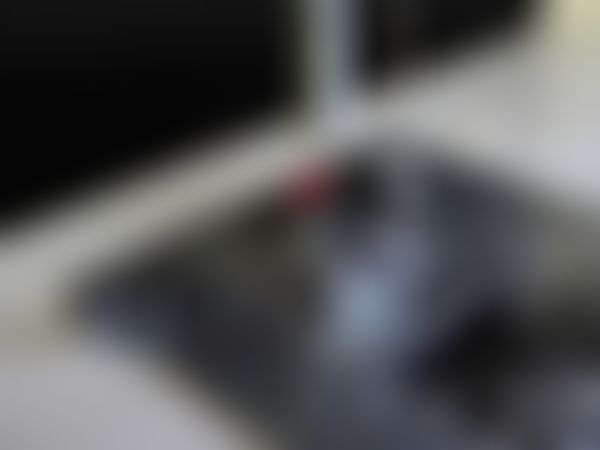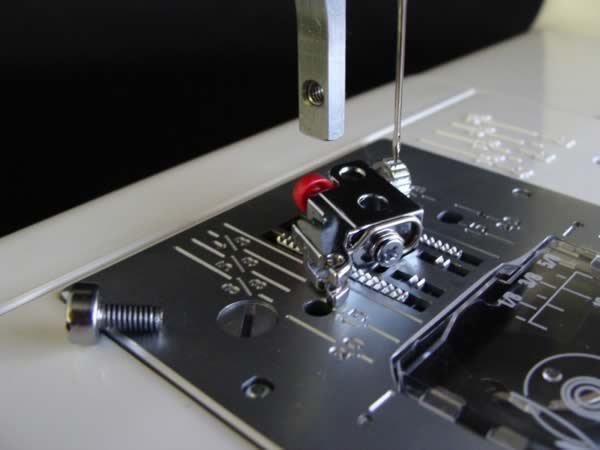 Now, your machine will now look something like this – ready to fit your screw-on foot!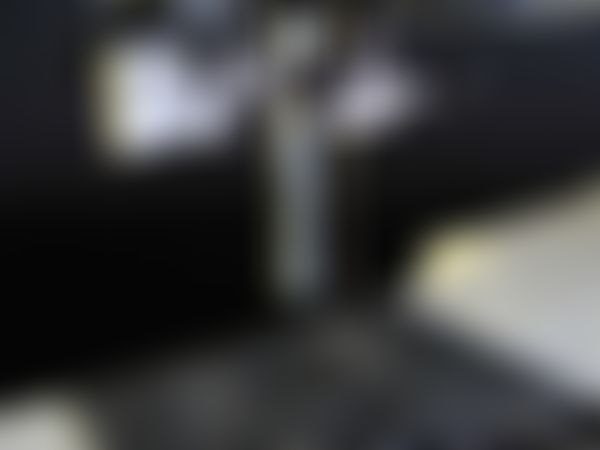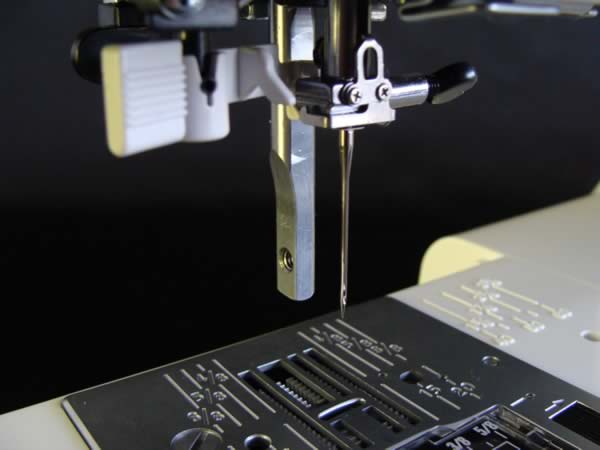 To sum it all up….
Generally, Japanese makes – such as Janome, Brother, Singer or Elna – are easy to find universal presser foot that fit.
European makes such as Pfaff and Husquavarna Viking generally need a universal foot adapter.
The trickiest of all are Bernina (not Bernette) and Janome Horizon – or anything that has AcuFeed / IDT. If you have these machines, ask me separately :-)
Hope this clears up a few things you might be wondering about sewing machine foot!
 
And, if you'd like to discover more about the various types of presser feet (and an overview of what they do), have a look at this one:
A Quick Guide to Your Sewing Machine Presser Feet
And if you'd like to learn some  "Behind the Scene" Secrets, Read  THIS :
Not All Presser Feet Are Made Equal
Now that you know how to tell whether a foot will fit your machine, Which foot would you like to try?
https://www.sewmucheasier.com/presser-feet


Happy Sewing!

xoxox

P.S. Still want more? Here's a FREE Comprehensive eBook for you:

Download it Now - it's yours. 

You'll find heaps of useful (yet non-boring) information to actually help you sew easier (with less unpicking) - no matter where you are in your sewing journey :-) 
 

Enjoy!
 

Thank you so much for this information.

I've been searching for hours to try to figure out if my vintage Kenmore needed a 5mm or 7mm walking foot. I tried to physically measure the widest zig zag but it looked like 6mm to me.

Your instructions made it very clear on what to measure on the machine to determine the correct size (7mm) for my machine. Thanks! I very much appreciate it!
- Darlene

Thank you so much for this post. I have a Jaguar CD-2205 SM, and I'm quite hesitant to buy presser feet because of fit issues.....now problem solved!

- Gracie

i love this article thank you so much!
- Jane

Hi Shelley, I had no idea it was such a minefield. Many thanks for such a great post.
- Christine

Thank u for the info. Very inlightening.
- Rebekah

Wow absolutely phenomenal post! I have a husqvarna Topaz 20 and know that's it's narrower but didn't know what to call the adapter piece I would need to convert it for standard feet. No more expensive feet for me! Thank you!
- Katie

Thank you this was so useful and informative.
- Linda

Love this site! :}
- Mercia

Thank you for taking time to explain in the most detailed way the low high and slant feet attachments work which has helped enormously. I have a singer tempo 9008 and now think a slant gathering foot is right for me. Have a good day. Thanks again
- Charlie

Thank you...that was very informative...
- JoAnne

Thank you so much! I have a vintage White that is still in excellent shape. I'm finally getting the time to learn some more complicated sewing techniques.
- Jackie

Thank you so much for the info. I learned my Janome Sewist is a short shank. I searched and read the whole book and it did not give me that info. Now I know :-)
- Brenda

This was so helpful! I'm just now learning how to use a Singer I bought about seven years ago. The user manual isn't very helpful for learning things like this. Have been looking for a couple of different presser feet, and Singer doesn't seem to make them any more for my old model. Thanks so much for this post.
- Marie

Very helpful article! Thank you!
- Trudy

I have an old Archer (singer) Finesse sewing machine. I purchased several low shank snap on presser feet. The little bar that snaps onto the shank is too small in diameter. I.e. It is too narrow to "snap." I don't see this problem discusses anywhere. Can you tell me how to determine if a presser foot I am purchasing will have a bar with the larger diameter?
- Bobbi

Hi Bobbi,

If the adapter on your machine is detachable (i.e. not part of the shank), then simply use a different adapter that has a narrow bar.

If your adapter is part of the shank, then you'll need to purchase snap-on feet with wider bars. Pfaff / Husqvarna Viking makes them wider.

Hope this helps :-)
Shelley