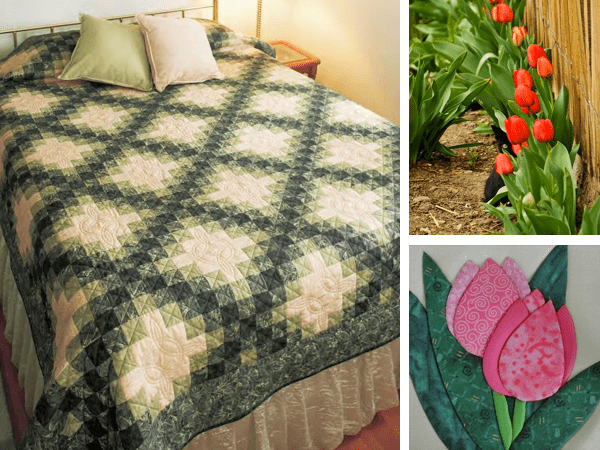 Story of My First Quilt - and How I Fell in Love with Patchwork


I didn't initially plan to make quilts.

Patchwork quilting had always been one of those "I'll pick it up when I retire" things for me.

Don't get me wrong - I love patchwork quilts. And my late grandma made them out of scraps so I grew up sleeping under them as well.

I was a fashion designer. My work was never just 9 to 5 - it was all consuming , and the last thing I wanted was more sewing after work. So going dancing was my mental and physical relief.


Until I fell in love with Mr Grizzly.

I was in a dark place after my Grandma passed away, and that must have attracted another dark soul. He was aloof and brooding, scruffy in just the right way - with wild long locks that danced in the winds - reminiscent of another time and place. He was irresistible to a grieving 26-year-old me.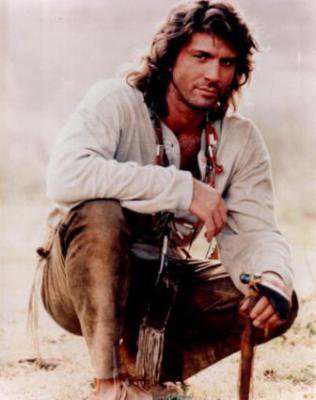 He looked a lot like this guy here - the love interest of "Dr. Quinn Medicine Woman" - untamed and misunderstood. Being with him felt like I've abandoned my own mundane world to survive an exciting, primitive, pioneer adventure. It was intoxicating and romantic. Until real darkness set in.


Before I knew it, I was cut off from everything and everyone.

He had a long history of self-medicating with substance, and life was made difficult because he constantly had a bone to pick with the rest of the world. In his view, I was either with him or against him, so it was just easier to go along. He was paranoid and controlling. I learnt to tip-toes around and prayed that I wouldn't get caught in one of his manic moments.


Dancing was out of the question, of course.

So I had to find other "more suitable" activities to keep my own sanity.

One thing lead to another, one day I found myself in a patchwork shop at the foot of the mountain, unable to look away from a Tulips & Double Irish Chain Quilt. I signed up for the class there and then.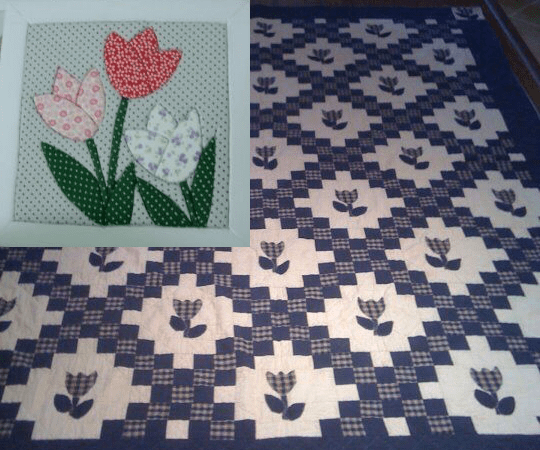 I don't have a photo of the actual quilt. To give you an idea, it was a very simple design like this - the chains were red and green, and bordered in a deep shade indigo. The actual applique was almost identical to the insert above.


I soon discovered that patchwork uses a completely different part of your brain. It was immensely satisfying for the puzzle solving side, and I love the thrill of seeing the secondary patterns evolve from joining the blocks together! The challenge of mixing prints with prints! Auditioning fabric from fresh eyes! Working with dark / medium / light!

And Fabric....! Did I say fabric?!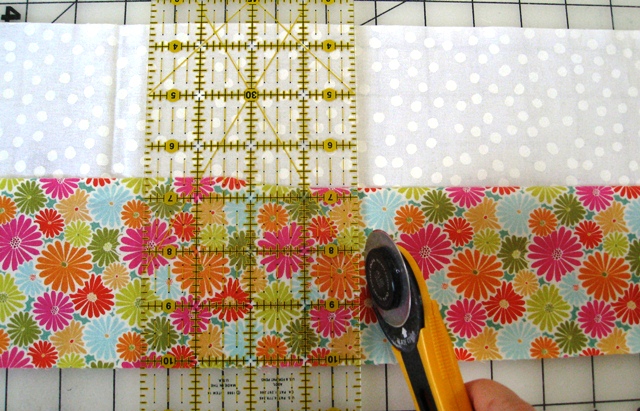 And all the nifty tricks. Rotary cutting. Strip piecing. Cross cutting. Turning squares into triangles. Chain piecing. Oh, and the handworks - needle turn appliqué and hand quilting. Oh. Where had all these been all my life?!

I found my sanctuary in the company of other women. Attending patchwork classes was deem "acceptable" so I was able to get out of the house. As long as I was back in reasonable time there would be no trouble. I never spoke of any of these to anyone, though I was starting to plan my own escape.


My opportunity came out of the blue.

An unexpected long distance call came from a childhood friend. She was living in New York - happily married and pregnant with her second child. Would I go and visit her? I jumped at the chance, and also arranged to see a few other friends in other parts of America. It turned out to be a grand tour around the USA and I would make the trip on my own.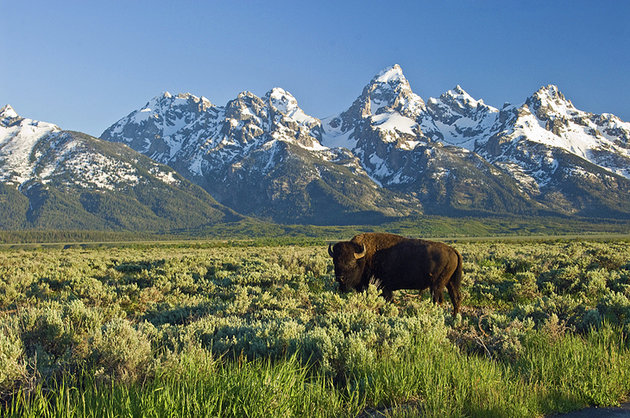 This was the best thing I could have done. A bit of fresh air and freedom gave me all the strength I needed. I tracked down as many patchwork shops as I could, visited handmade markets, national parks and Native American reservations. I reconnected with old friends and made new ones. Best of all - I went dancing. Every chance I could.


I came back with fabrics, well-worn shoes, and new-found spirit.

I left him and his darkness behind. It was not easy but I knew it had to be done - no one was coming for me if I didn't save myself. I couldn't have done any of this without first falling in love with THAT quilt. And the world of patchwork.

There have been countless quilts since then, eventually lead me to my new career of teaching and much more . Even though I never did finish the tulip and Irish chain - only because I started practicing hand quilting on it - that quilt would always be a source of my strength. My special UFO.


Do you have a story of your own to share?

Simply Send me an email and tell me all about it.



Happy Sewing!




xoxox






Hi Shelley,
loved your story and pleased that it has turned out ok for you.
I too have put patchwork into the "retirement" phase of my life but maybe I need to rethink that.
cheers,
Vicki

Dear Shelley,
That brought me to tears.
I'm in that dark battered place now and given the state of my health I feel like there is never going to be an opportunity for a way out.
But also for me, the quilted stitched appliqued embroidered world is my retreat, sanctuary, ever sunny happy colourful world to escape to, explore, adventure, grow, in new ways any moment I wish.
Thank you soooo much for sharing your story which I needed so much right now, made me remember my passion and deep in-loveness for my art/craft.
I'm setting up a website/blog to try to give myself the courage to express myself, put myself and my ideas and creations out there, which is mostly paralyzing me with terror... and strangely your email has helped me feel not so alone, afraid, isolated...
Thank you for connecting in such a vulnerable, human, heart filled way. Thank you!
Kindest regards,
Leanne

Dear Shelley,
Thank you for sharing your story.
Brenda


Dear Shelley,
Your story was so honest that I just had to respond.
I had resisted reading it because I thought it would just be about patchwork. How wrong was I! Thank you for sharing.
My love of patchwork also fulfils many needs.
I love that I can get lost in the work. I love the thrill of buying new fabric and the joy when it is complete and I pass it on to a loved one.
I have recently started to quilt my own work and though it sometimes looks a bit "wonky" it gives me great satisfaction and I am getting better at each attempt.
I am moving house soon and will have a rumpus room to use for my sewing. Can't wait!
I hope to pass on my knowledge to my three granddaughters in time and trust that they will also experience the fun and fulfilment it brings me.
Kind regards,
Danuta Champness
Newcastle NSW