The (Last Minute) Carmen Miranda Dress
I Made a Carmen Miranda Dress - Last Minute
and this is the story.
First year uni in the early 90s - I got a place at fashion school ( not quite by accident - but almost).

RMIT Fashion was the most prestigious place for budding fashion designers, a dream come true for most. But not me. My Secret Dream was elsewhere.

All my life, I've wanted to go to the "fame" school of dance. I loved that show and desperately wanted to be part of that world.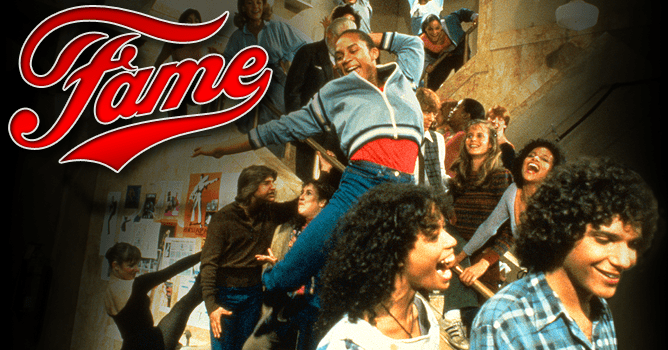 Of course, that was never going to happen. It's in New York, for starters. And I was the kid who failed PE, got rejected from ballet school, and generally a klutz with two left feet.

So I shrugged and duly went to RMIT Fashion in the city, while secretly taking Latin dance classes after lectures. Then someone from class decided to throw a last-minute Latin themed ball. Of course I had nothing to wear, and needed to make something.

And I had to get it done. Quickly.

The dress I had in mind didn't exist anywhere....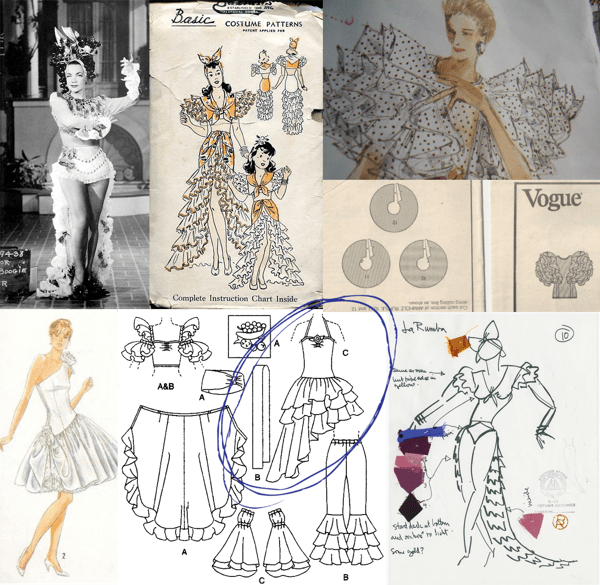 No commercial pattern fitted the bill.

Also, by now I'd figured out that store-bought pattern just wouldn't work for me because I was short waisted with no boobs - which meant there just might be a wardrobe malfunction waiting to happened...

I had no choice but to make my own pattern from scratch.

This was the dress I ended up with.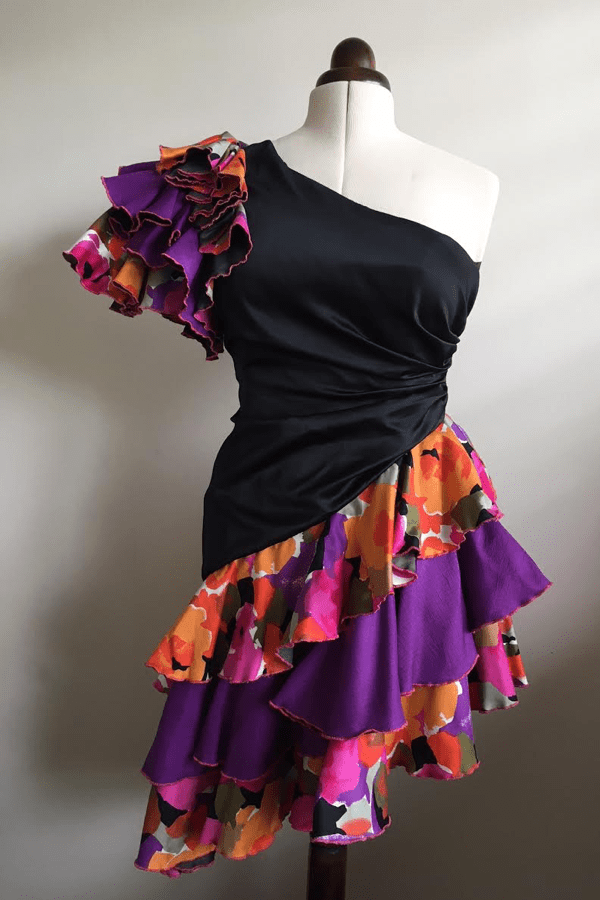 Being so last minute, I stayed up each night until it was done.

The dress had a fully-lined, ruched bodice and each frill painstakingly backed by organza then finished with stain stitch - slowly - with my little old Janome .

It was far from perfect but the 19-year-old-me was over the moon.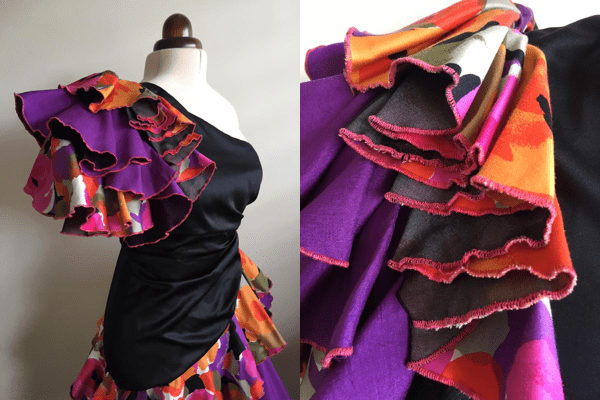 It was an ambitious project for a new kid in fashion. I was only just starting to learn pattern drafting. I hadn't even been sewing for very long...

How did I pull it off?

I started differently.

Instead of trying to modify a store bought pattern (which would have taken far longer with tons of trail & error to get right), I simply began with my own body measurements, and started from a basic block.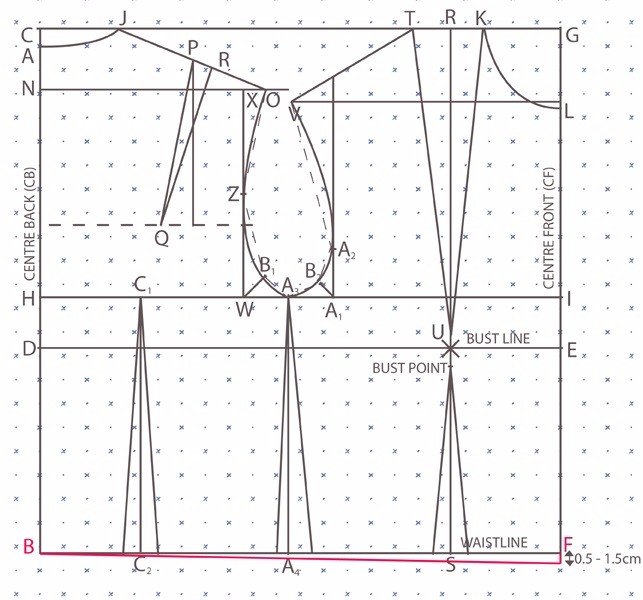 Then I redraw the hem and neck line, making them asymmetrical, and added frills for the skirt. The sleeve was tricky, so I used the sleeve from this pattern. It worked.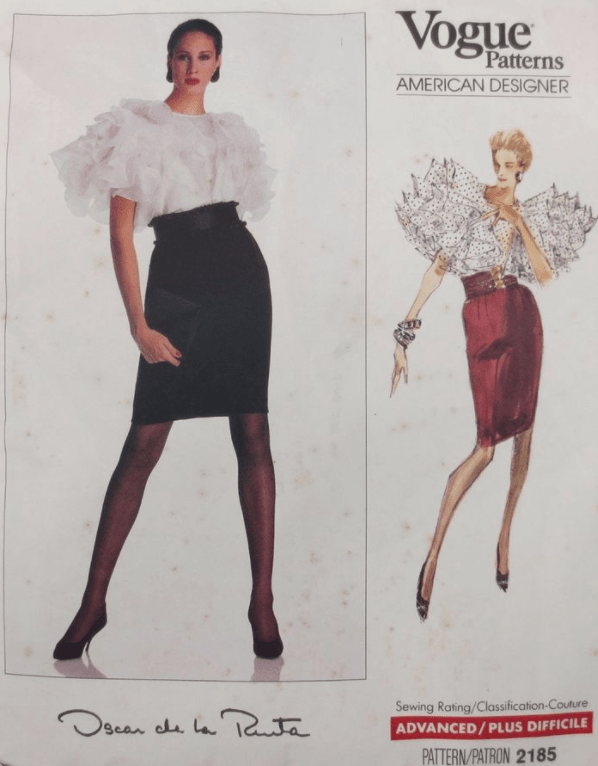 I wore that dress and danced (badly but happily) all night.

It fitted me like a glove and stayed on securely through out the entire evening - I didn't have to worry about it. I had a ball and won best costume. Yay!


This was the turning point for me.

In that moment, I knew that I could make anything I wanted.

I also knew how to make things fit beautifully - on anybody. As long as I started right.


The secret is at the very beginning...

Start from your very own body measurements, instead of trying to hack an existing pattern that was made to fit someone else.

This is the one thing that makes a world of difference, but almost no one talks about - because we wouldn't be buying so many sewing patterns then, if everyone knew.

You see, I was lucky to be in the right place at the right time.

Fashion school taught me how to convert a set of measurements into basic dress blocks, so knowing how to do that allowed me to pull off what I did.


These days, things are a lot easier.

Because Maria (who also learned through the old school method) invented a much simpler tool. So you can avoid all the time & effort that went into learning the techniques & maths of traditional pattern drafting.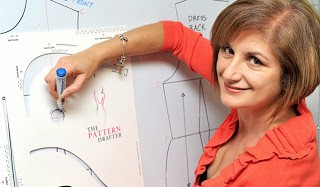 This, was the secret that Maria shared. Her system made the whole process faster, easier, and accessible to everyone - not just the selected few that attended fashion school.

Here, let Maria show you how easy in this 4-min video :

What I like most about using this system is that you no longer waste time and money only to struggle with commercial sewing patterns - even again!

I certainly wouldn't be able to make such "out-there" dress from scratch without knowing how. Now that you're armed with the right tool, imagine what you could come up with...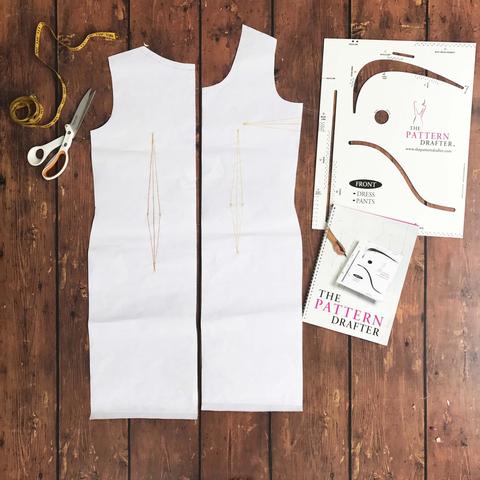 You can get started - right now.

Try The Pattern Drafter Now:

https://www.sewmucheasier.com/the-pattern-drafter-easy-pattern-making-system-for-perfect-fit

Have you ever made anything outrageous?

Simply send me an email and tell me more.

Even better, send me a photo of the most "out there" thing you've even made :-)




Until Next Time, Happy Sewing!




xoxox


Hi Shelley,
WOW; what a dress you created, amazing and thanks for sharing the story/journey behind it. Have a lovely day!
Sincerely,
Kylie