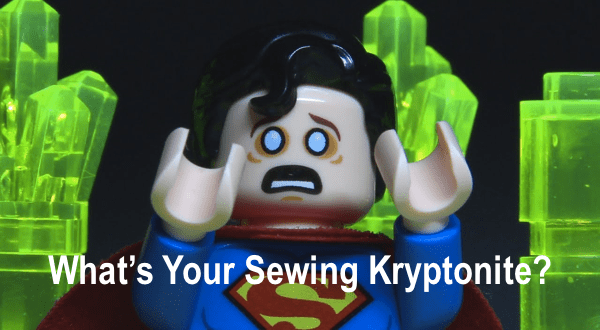 What's Your Sewing Kryptonite?

What Do You Avoid In Sewing...that you wish you could be better at...?

Recently we had some fun exploring our Sewing Superpower ....
Now let's look at the other side:
What's your sewing Kryptonite?

In other words:
What's the ONE thing in sewing that you'd go out of your way to avoid?
(Not sure what a Kryptonite is? It's Superman's one weakness)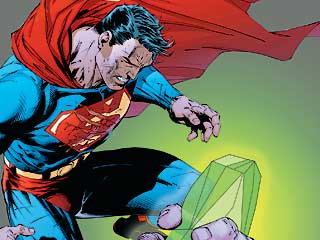 For me, it had to be bias binding.

I mean, I love how bias binding finishes a project so simply and so neatly, and I know a few methods of sewing them.

But Geez... look at the all these pins!


You see, I'm not alone in feeling this way..

I've been sewing a long time and bias tape is my sewing kryptonite.
I can do it fine, I just dread and put it off at the binding stage of EVERY project that requires it.
I have a beautiful quilted needlebook that I made LAST SUMMER that is sitting on my cutting table with the bias pinned for the first stage of sewing - just sitting there, mocking me...
-
Mercy

But then...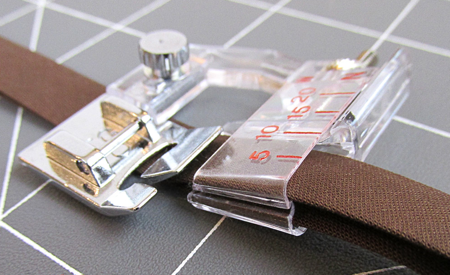 This little gadget changed my mind.

It's a Bias Binding Foot - with an adjustable slot to feed your pre-made binding through.

It changed the way I sew bias binding forever....

Watch this video to see how it can help you too...

See? No more pins!
You can also mitre corners with Bias Binding Foot - here's my tutorial ...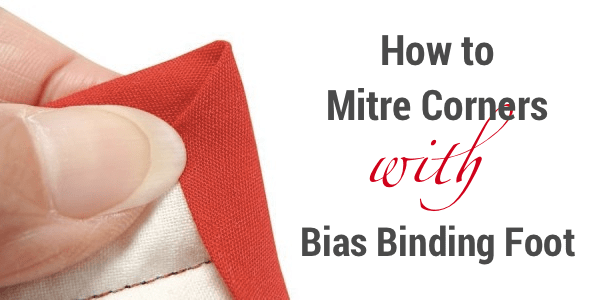 You know what else was Kryptonite for me? Zips.

I confess I used to go as far as redesigning something just so I could do without a zipper. Pathetic, I know.

So I ended up getting help from my friend Nikki - who showed me how easy it is - with this super-slim zipper foot...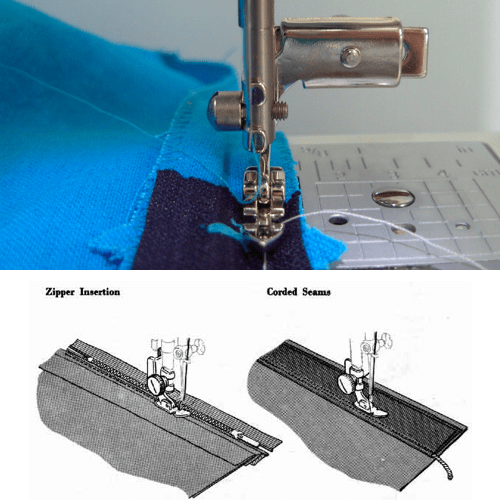 Then I found the actual cause of my issues....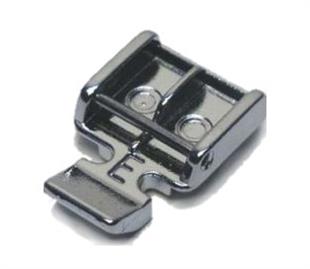 You know how sometimes one of these came with your sewing machine?

Well - that was the problem all along.

Because the block-ish design prevented me from getting close enough to the zipper teeth.
"Not even I can put in a good zipper with it. And I can put in a good zipper . " said Nikki .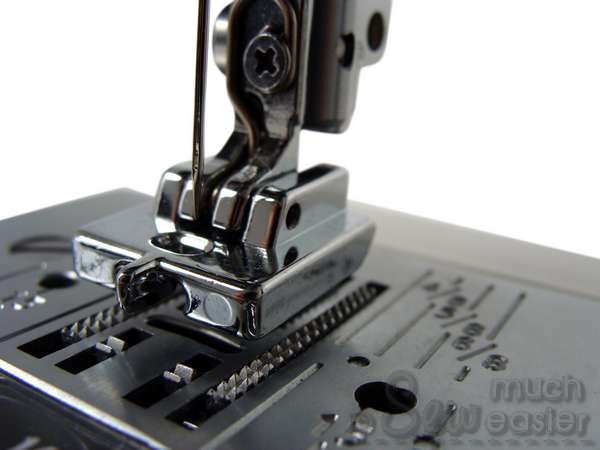 What if you prefer invisible (or concealed) zips....?
They can be done easily too - with this nifty foot .

It has two grooves underneath for the rolled teeth of concealed zippers.

Now that my old Kryptonites are handled...

I have to think of what other things I still avoid.

Knitting, perhaps...? (Yes, this could totally be me)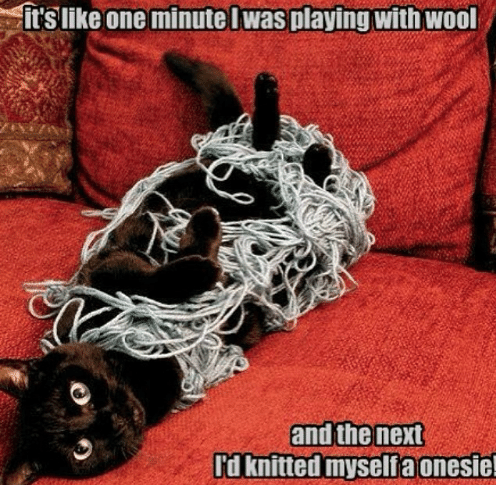 What's YOUR sewing Kryptonite?

Is there anything specific that always seems to get you stumped, in sewing?

How can I help make it easier for you?

Simply Email me to Let me know :-)
P.S. Wondering if some of these foot would fit your sewing machine?
Here's a tutorial that explains in more details about sewing machine types, and how to tell if the foot will fit:
"Will This Foot Fit My Machine?"

And if you'd like to learn some "Behind the Scene" Secrets, Read THIS :
"Not All Presser Feet Are Made Equal"
P.P.S. Wanna try some of these specialty feet ?

Simply add 3 to cart, and we'll make one FREE, one the house.

Mitred corners!
Julie Martin

Well zips for me especially invisible, oh yes right!! Mine never are, and buttonholes can never get them neat enough on my machine, so I do mine by hand. Some people think Im to fussy. Possibility.
- Marilyn

the corners on binding
Lynette

Mine is hemming jeans and pants, my most hated sewing job

- Michelle

Any hand sewing, but bias binding is pretty hard for me too. I have to admit that bias foot looks awesome.
- Liz

zips, totally avoid.
Delcie

Hi Shelley, I don't or cant seem to master knit fabrics - putting on a V neck band. I cant get it to cross over and look neat and look like a V
- Maureen

Hi
Great post! Zips are my Kryptonite!
Regards
Nanette

My sewing nightmare is zips
Marita